So a little while ago I wrote an article on why the Black Bay 36 was the best alternative to the Rolex Explorer. And then last week Tudor go and ruin that with the launch of this new Ranger, which on the surface at least, would seem to be a better Explorer alternative. In fact, I've often said to myself that when Tudor did bring out a new Ranger, I would sell my Black Bay 36 and buy one of those instead. 
Buy the Tudor Ranger 79950 at Goldsmiths.
I was fortunate enough to be offered to spend some time with one on the launch day, and when I got the call I excitedly rushed in as fast as I could to see it. But when I held the watch in my hand, I must admit I felt very underwhelmed. Which is a real shame, because there's a lot to like about this watch, and with a price of £2,420 on the steel bracelet, it's a pretty tempting value proposition.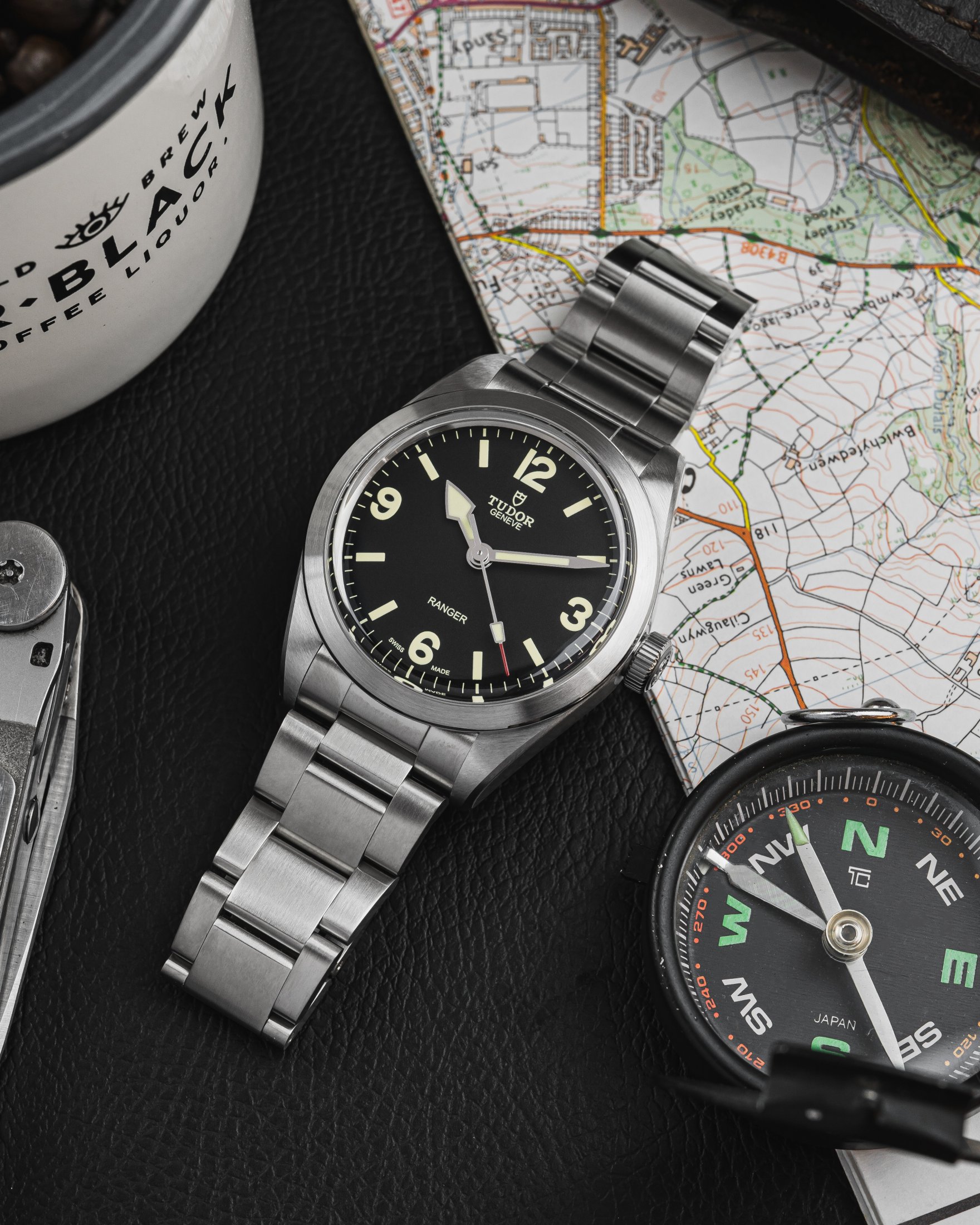 A Brief History Of The Tudor Ranger
This new Tudor Ranger, reference 79950, is the latest in a long line of watches to bear the name. The name "Ranger" was actually first registered by Tudor's founder Hans Wilsdorf in 1929, and it was used to lend a sporty feel to various watches in subsequent years. The first dedicated Ranger model was released in the 1960s, but this new release was timed to coincide with the 70th anniversary of the start of the British North Greenland Expedition. On the wrists of the expedition members were Tudor's then newly-released Oyster Prince watches, and for the next two years, these watches would provide accurate timekeeping for their owners. Tudor says that it's in honour of this adventurous spirit that they are launching the new Ranger.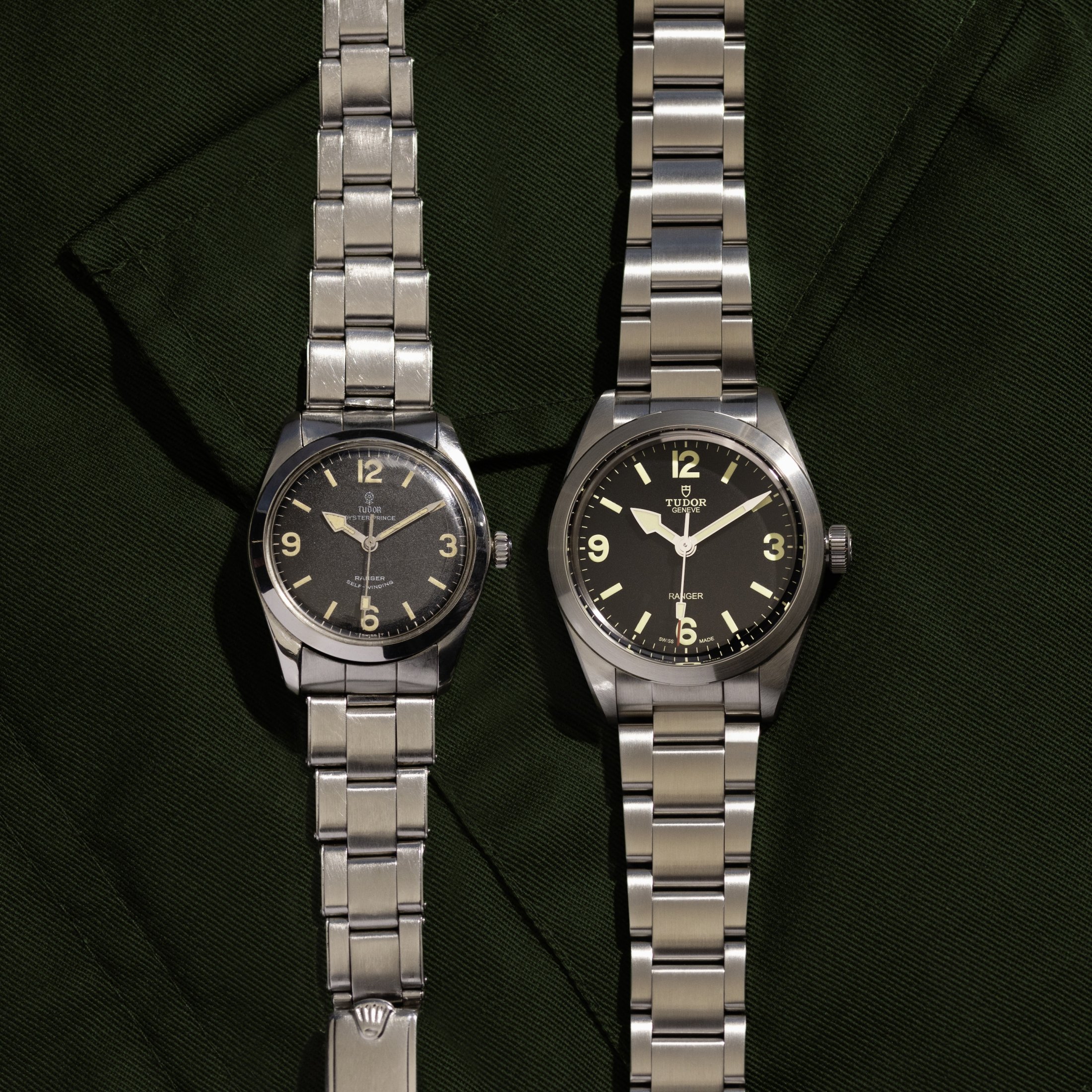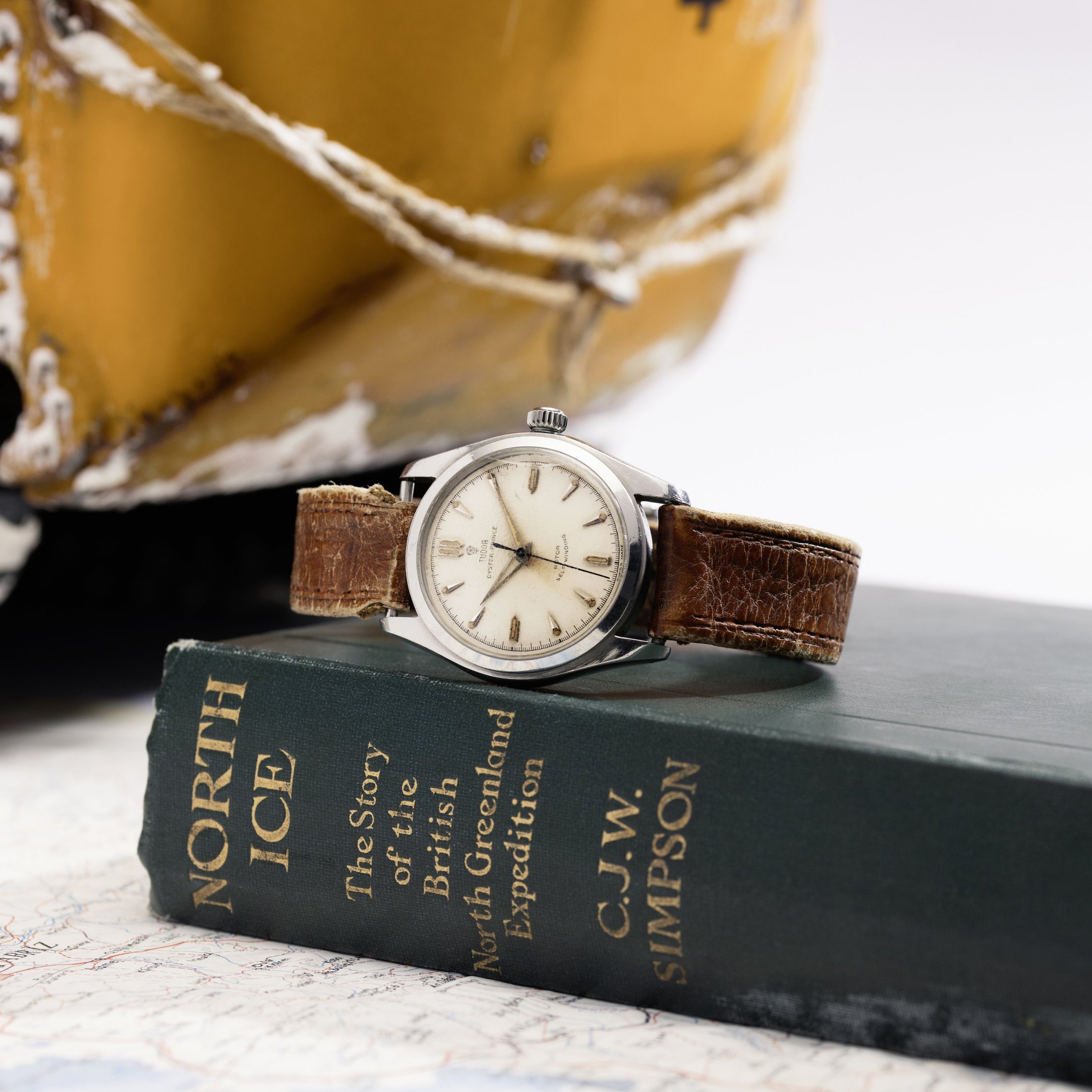 How The Tudor Ranger Feels On The Wrist
The new Tudor Ranger features a 39mm steel case with an all-brushed finish, apart from the bezel's edge, which is polished. It's also just 12mm thick and has a 47mm lug length so it wears pretty well if a little large thanks to the fixed bezel and wide dial.
I'm aware that there are a lot of people, myself included, that would have liked to have seen Tudor use a smaller case size for the Ranger. However, I don't think Tudor necessarily made a mistake by going with a larger case, because there's an equally vocal group who were sad to see Rolex discontinue the 39mm Explorer. Not to mention that for those with larger wrists 36mm is just too small a size. I think at the end of the day we all just have to accept that some watches will be too big or small for us, but will be just right for others.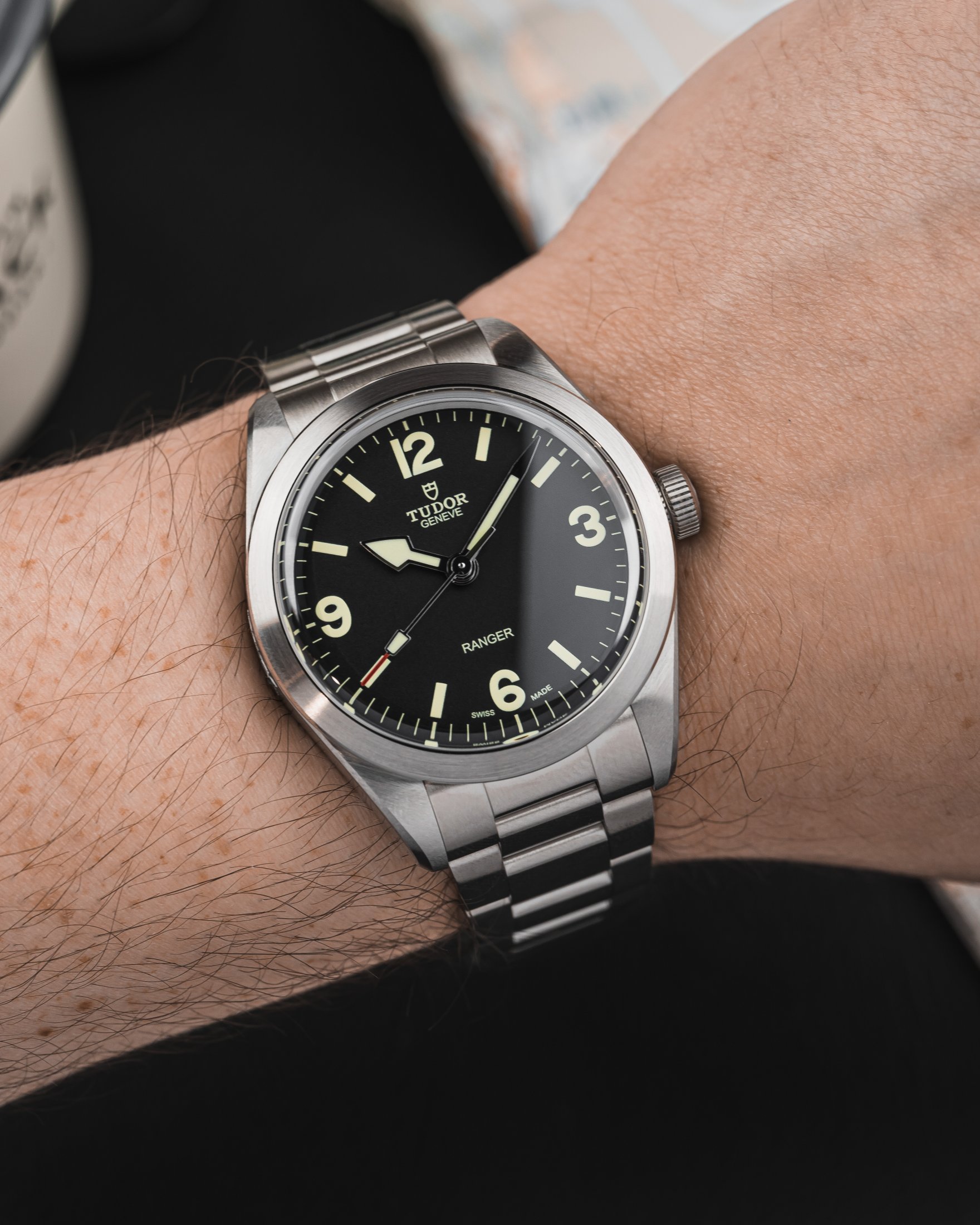 Now, on the flip side, many people will be pleased to see that the bracelet on the new Ranger doesn't feature fake rivets, and it's instead a much more streamlined oyster-style with a brushed finish. It also has Tudor's T-fit clasp, which offers on-the-fly micro-adjustment of up to 8mm. These changes are very welcome upgrades over the previous generation of bracelets, which didn't have any half links, and had very limited micro-adjustment, which made it quite difficult to find a comfortable fit.
The Tudor Ranger's Specifications
Overall, the new Tudor Ranger feels very toolish, and it's got the specs to back it up. The watch has a screw-down crown, 100m of water resistance, and a domed sapphire crystal. The dial and handset are of course lumed, and whilst they perhaps don't glow as brightly as on some of Tudor's other watches, it's still easy to read in the dark.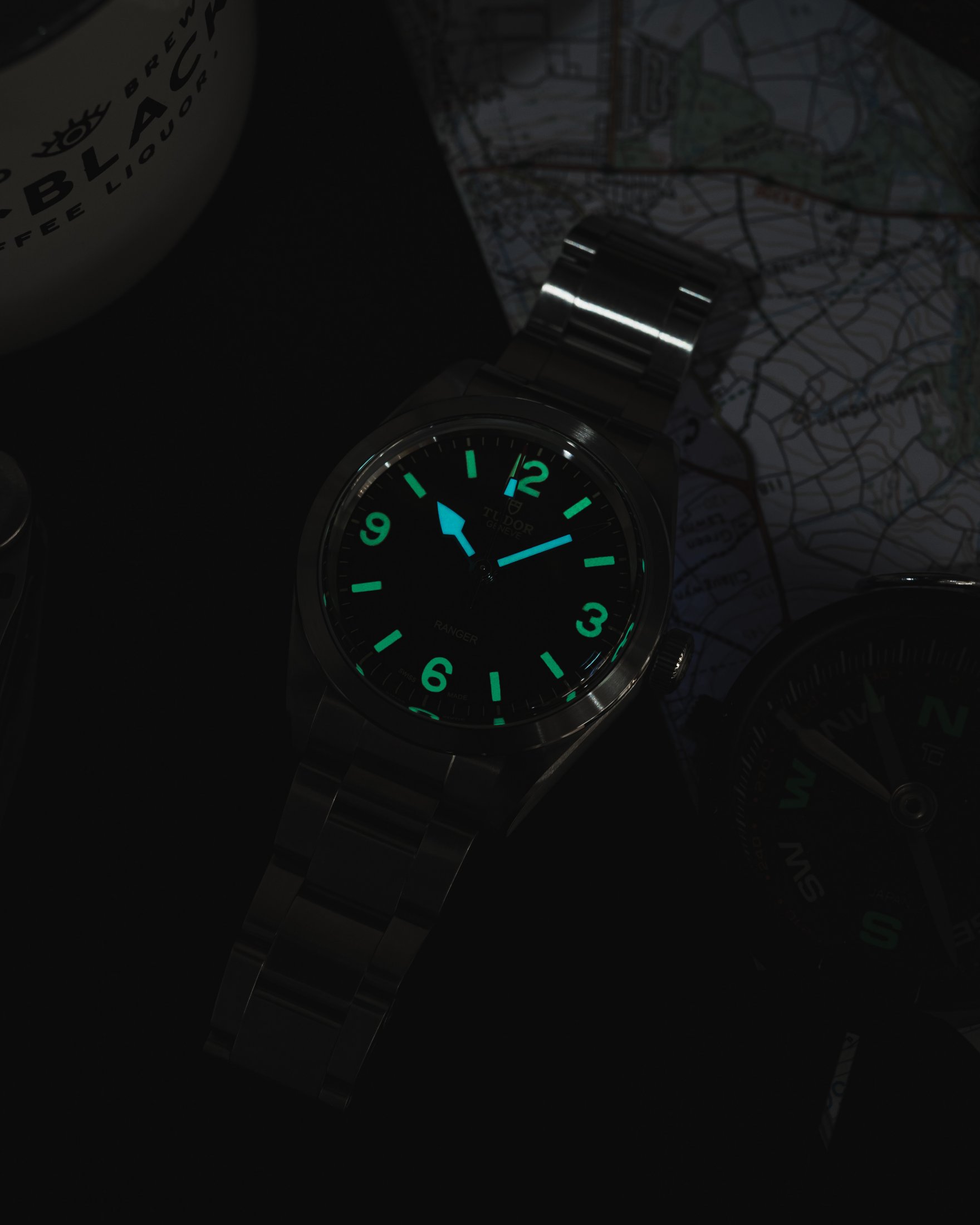 Powering the Ranger is Tudor's MT5402 movement. This automatic calibre is the same one that's used in the Black Bay 58, and it features a non-magnetic silicon balance spring, a 4Hz beat rate, and a 70-hour power reserve. The movement is also a COSC-certified chronometer, and Tudor has regulated it to be accurate to within -2 and +4 seconds per day. Realistically, the Ranger offers everything the average user needs in a watch, and it's good to see Tudor continuing to forgo third-party movements in favour of in-house calibres.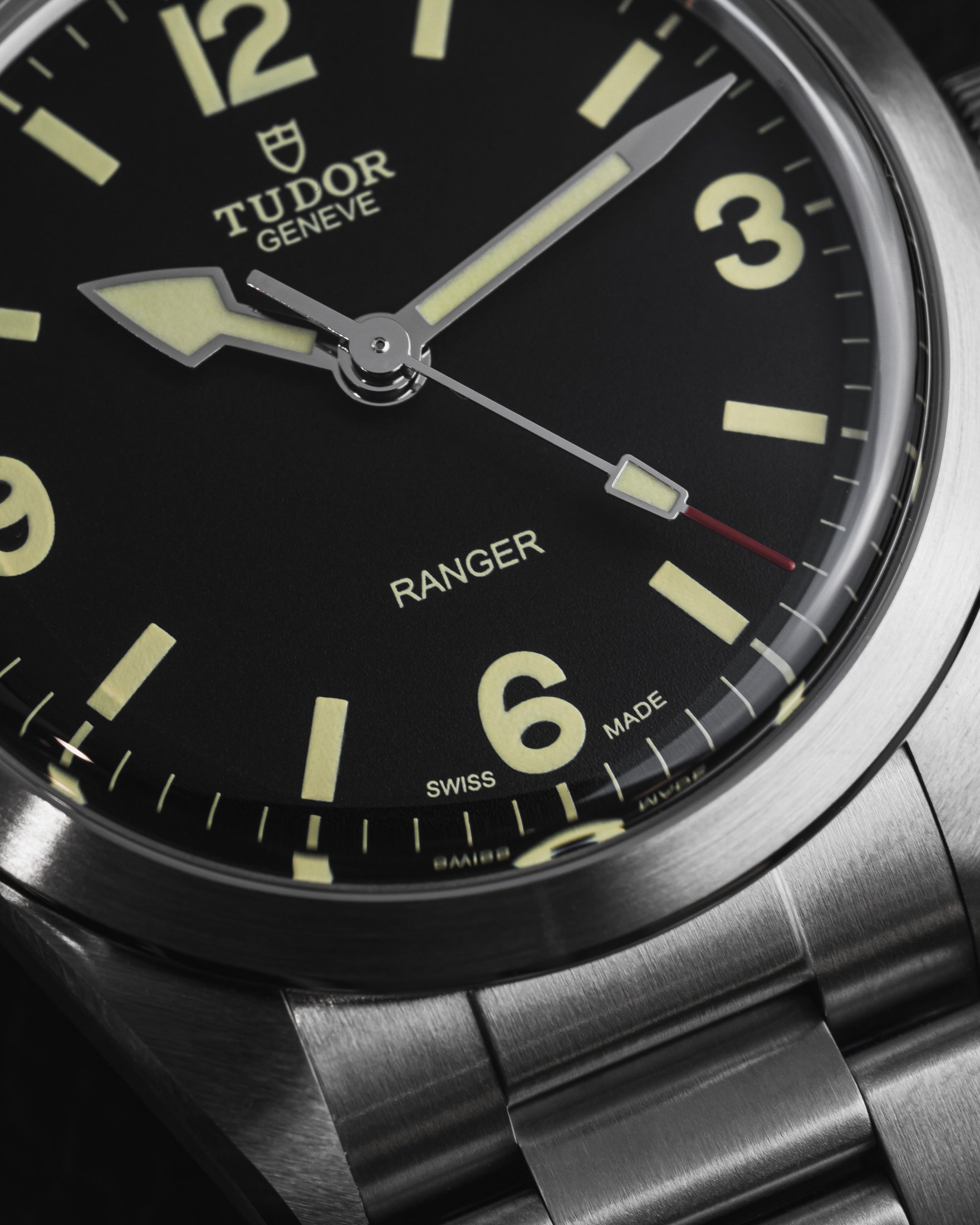 Why The Tudor Ranger Isn't For Me
The layout of the dial is essentially unchanged from the original Ranger's design, with large printed 12, 3, 6, and 9 numerals and baton indices. The handset is very similar to the original too, with a distinctive shovel-shaped hour hand that's synonymous with the Ranger. The seconds hand has a red tip too, which adds a nice pop of colour. It's a layout that's exceptionally clean and legible, which is just what you want in a tool watch.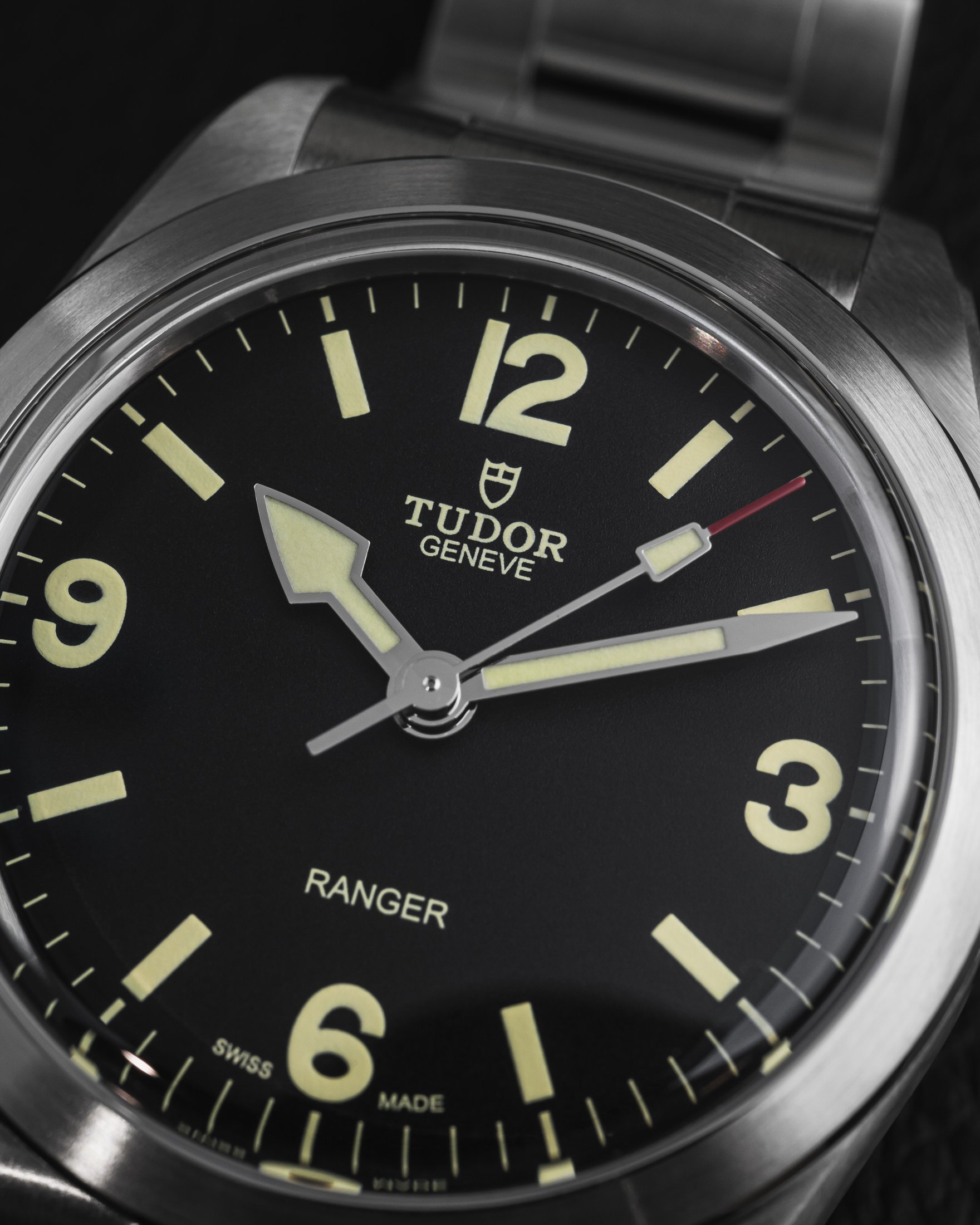 However, for me, the dial is the biggest disappointment about the Ranger. It's not that I don't like the broad design, it's just that I don't like its execution. To me, the design just looks incredibly bland and lazy. There's no detail that draws the eye or indicates that this is a high-end watch. The print and handset are just too simple, and I think that as a result, the watch looks as though any homage brand could have made it.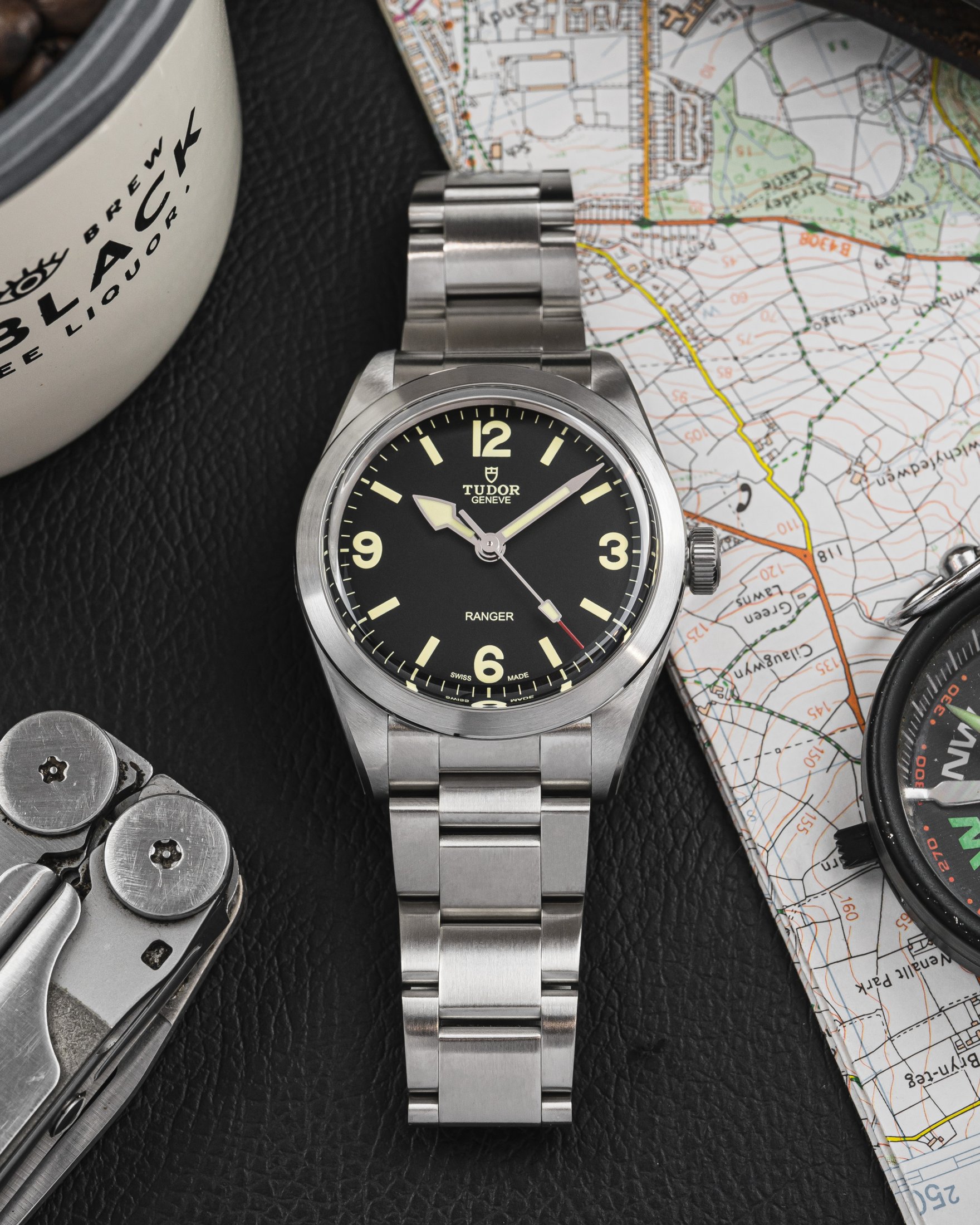 In response to that, some people have said things like "of course it's plain, it's supposed to be a functional watch", or that "it's meant to fly under the radar", and of course, that "it's a faithful reissue of an old design."
And those are all valid points. But, I think you can achieve all that and still have a more interesting dial. Take the current Rolex Explorer for example. It's instantly recognizable as being a derivative of the original 1016, but it's been refined over the years with the addition of things like applied numerals, and a gloss black dial, that elevate the design and bring it up to date without compromising its legibility.
And that's what I think is lacking from the new Ranger. In my opinion, the dial is crying out for a few small details that show why Tudor is better than the myriad of cheaper alternatives. For example, they could have given the markers a white border or made them 3D blocks of lume like the Black Bay Pro has. Or they could have given the surface of the hands a rounded finish so that they catch the light in a more interesting way. Those are just a few examples, but hopefully, you understand where I'm coming from and why I feel so underwhelmed by the dial.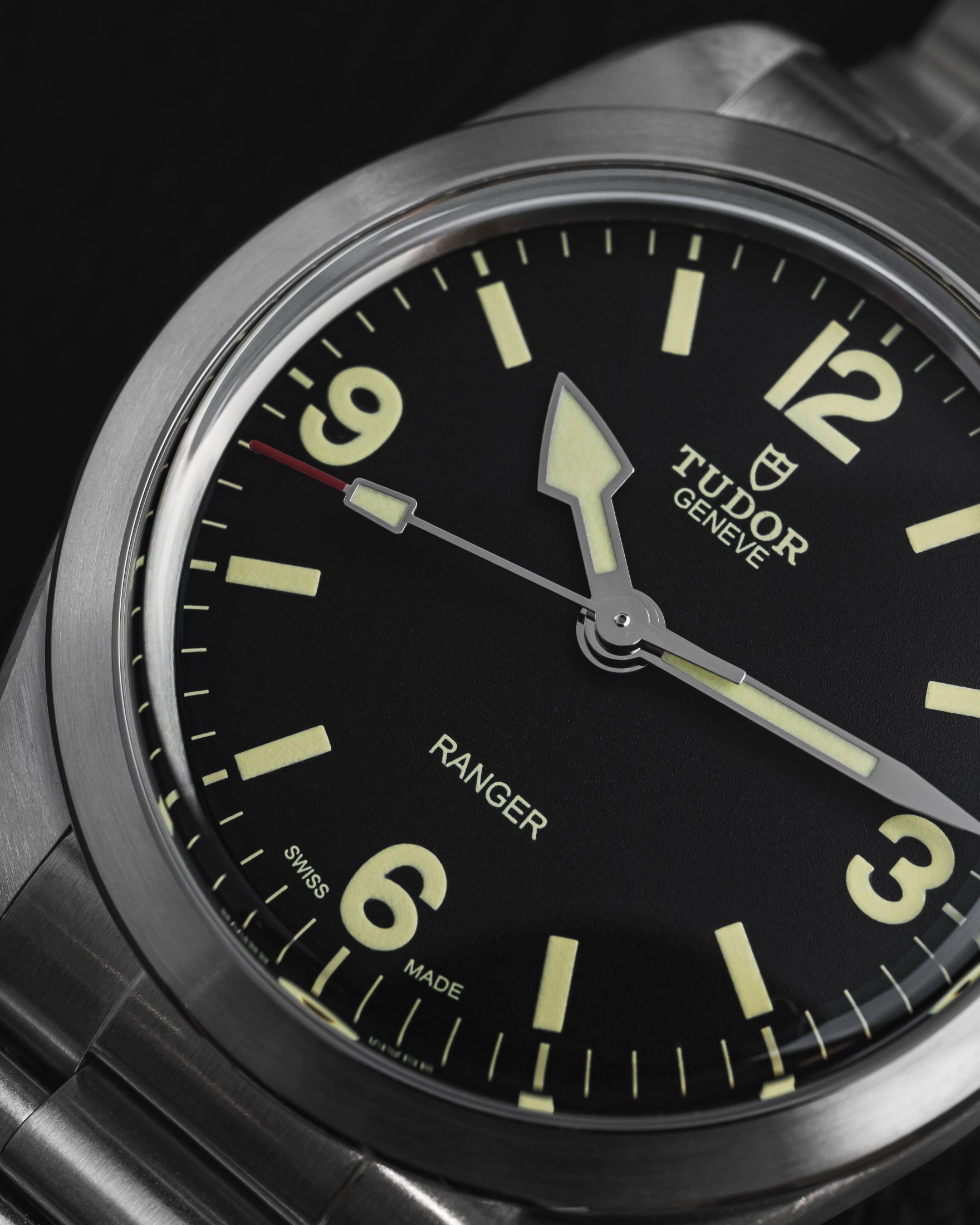 Final Thoughts
Now, despite my own feelings towards the Tudor Ranger, I'm not trying to say that you shouldn't get the watch. Design is a very subjective thing, and if the design of the new Ranger is one that you really like then my own thoughts on it are irrelevant.
Even though this watch isn't for me, there's an awful lot that Tudor got right with the new Ranger. Its size is one that appeals to many, and it offers a great alternative to anyone who misses the 39mm Explorer, or who just likes larger watches.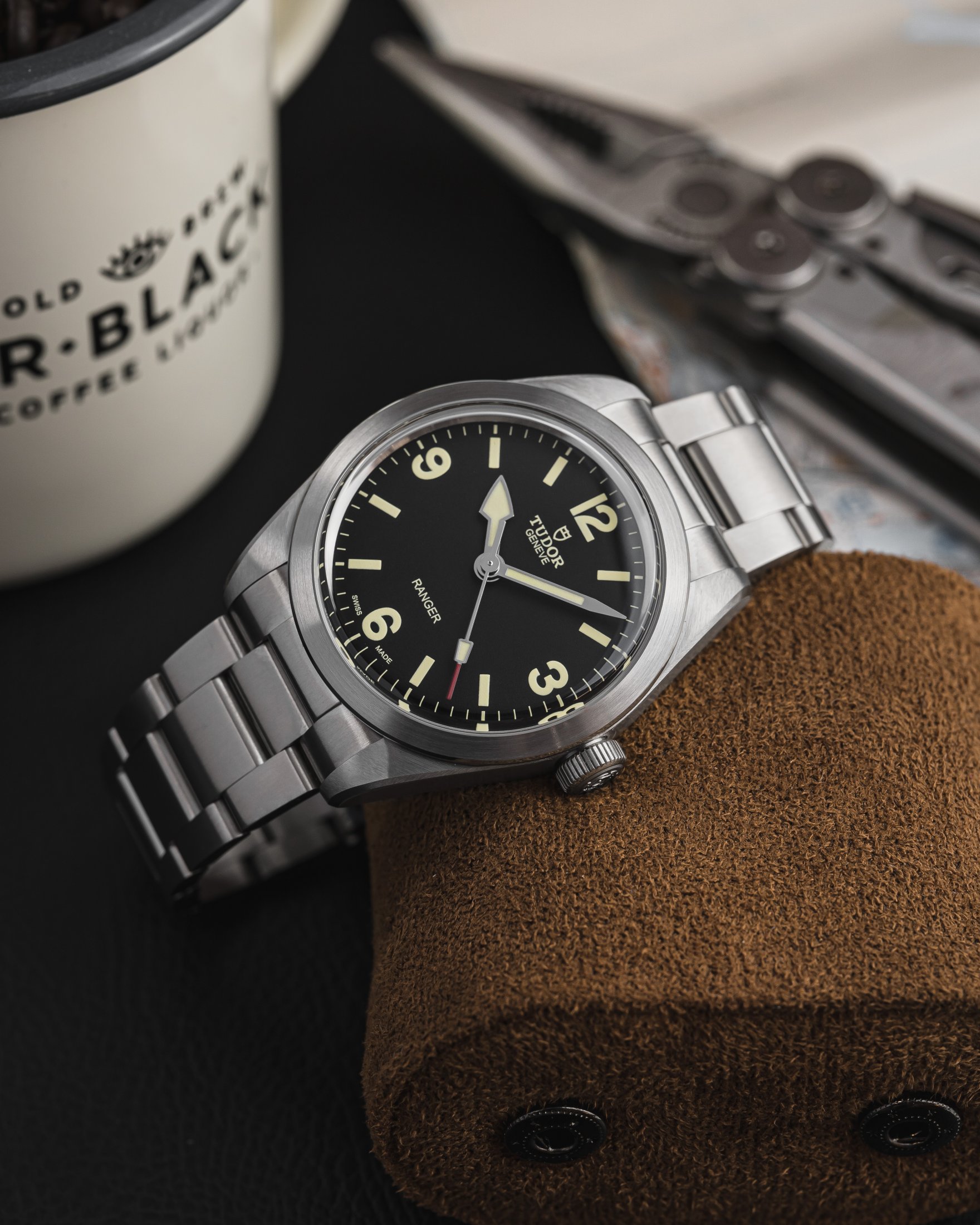 The brushed finish and clean design give the Ranger a very functional no-fuss aesthetic that sets it apart from Tudor's other watches, and the specifications of the watch are very good. Features like the T-fit clasp and in-house movement, combined with the quality of Tudor's finishing make this something of a no-brainer at this price point.
Which is perhaps why I'm so gutted that the new Ranger doesn't excite me. But a design can't please everyone, and if it does take your fancy then I'd say you can't really go wrong with the Ranger.
The Tudor Ranger is available now from authorised dealers, and you can read more about it on Tudor's website here.