Rotary has been going a fair amount of time; they've just recently celebrated their 125th anniversary. Recently they've blown us away with the staggering Super7, a superb affordable diver with excellent specs.
Here's another new release from the British brand; the Regent. It's a Gerald Genta inspired piece, with definite Patek Phillipe and Audermars Piguet vibes.
Available in either skeleton or solid dial variants, as well as with a leather strap or bracelet, it promises a decent mechanical watch to the masses thanks to Rotary's impressive high street exposure. Are the masses getting a decent watch for their money? Or are they being duped out of £329? Let's find out.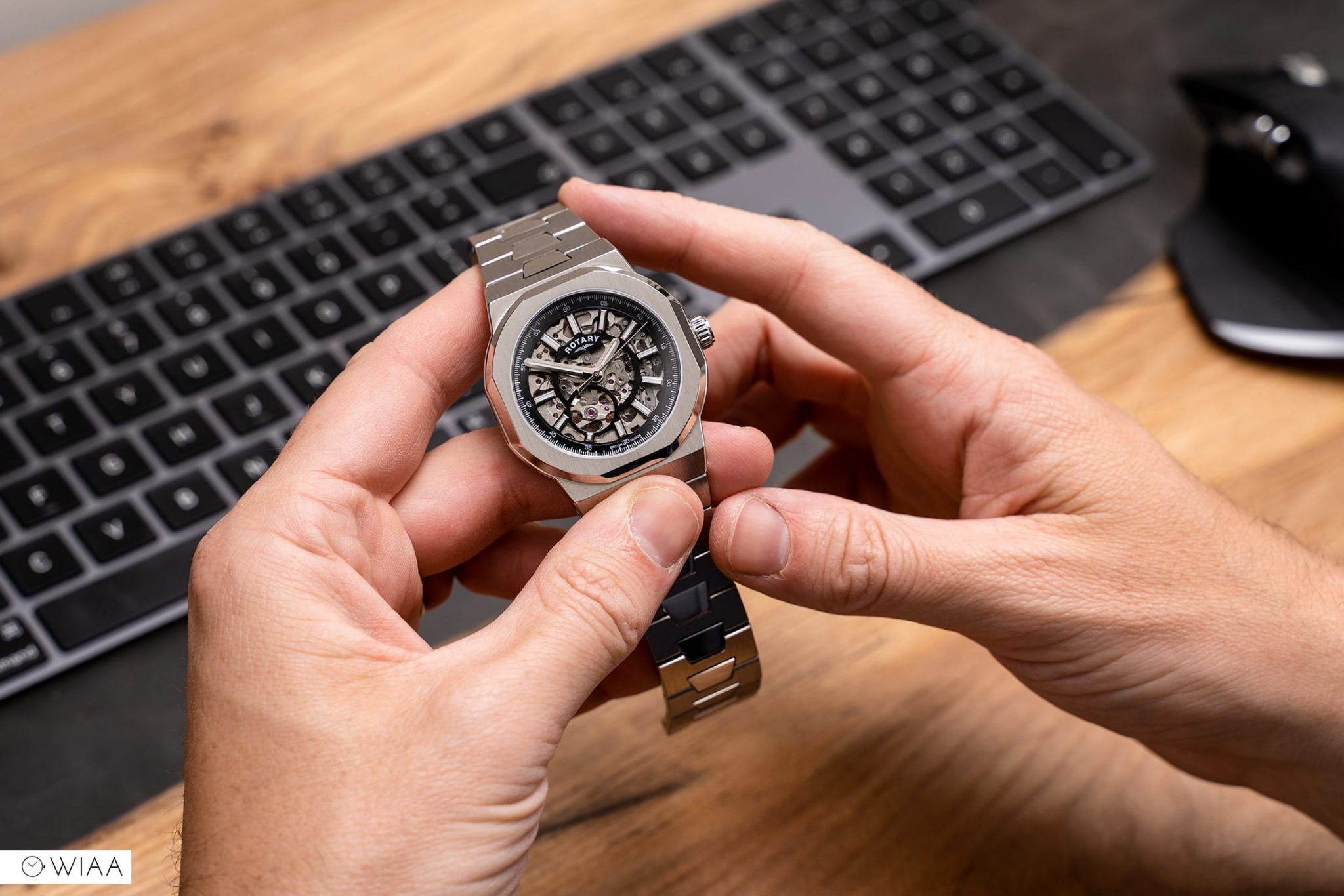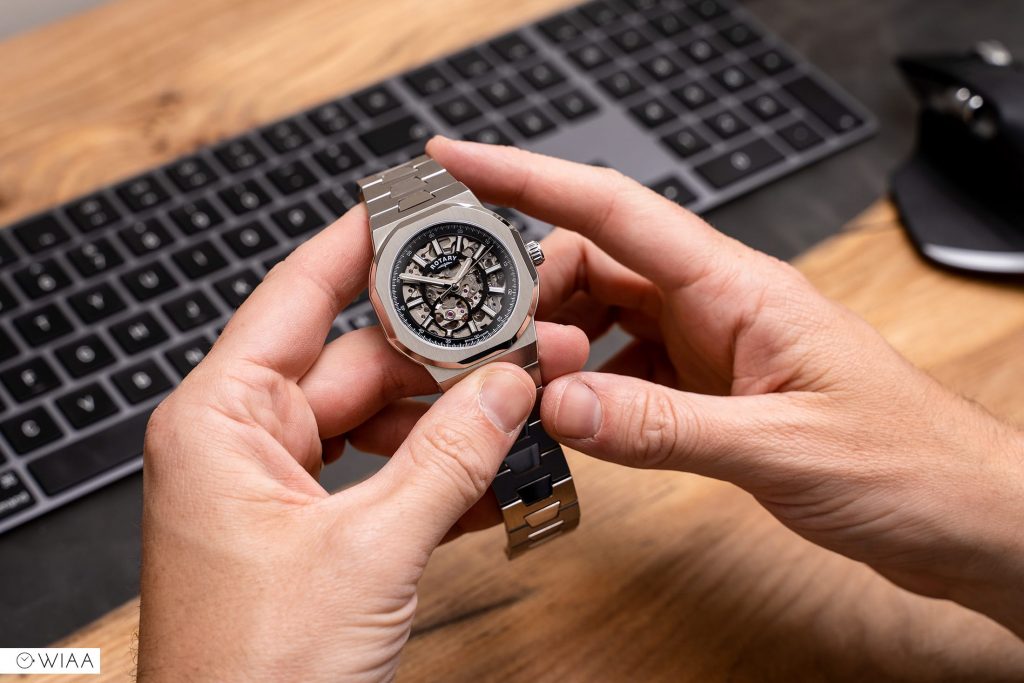 The video review
The specs
Dimensions: 40mm diameter x 11.8mm height x 48mm lug to lug
Weight: 147g
Water resistance rating: 10ATM / 100m
Movement: Miyota 8N24
Accuracy: +15.2 sec/day
Warranty: 2 years
Price: £329
Coming in at 40mm, it is a very lovely size on my approximate 7" wrist; and the height of 11.8mm is thinner than I was expecting too. It'll certainly easily fit under a shirt cuff. Those Gerald Genta vibes are strong from the octagon shape case, as well as the flat, vertically brushed bezel.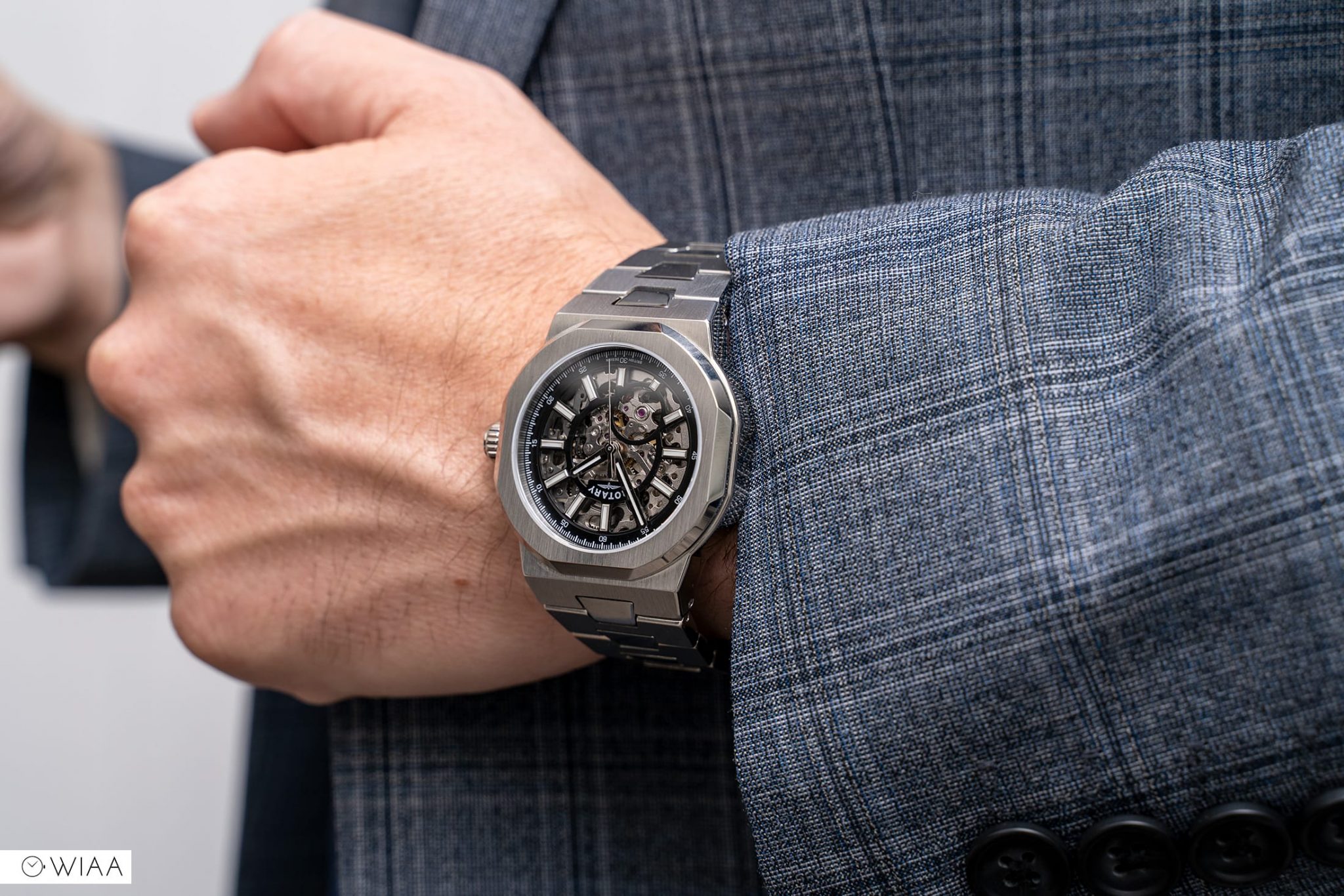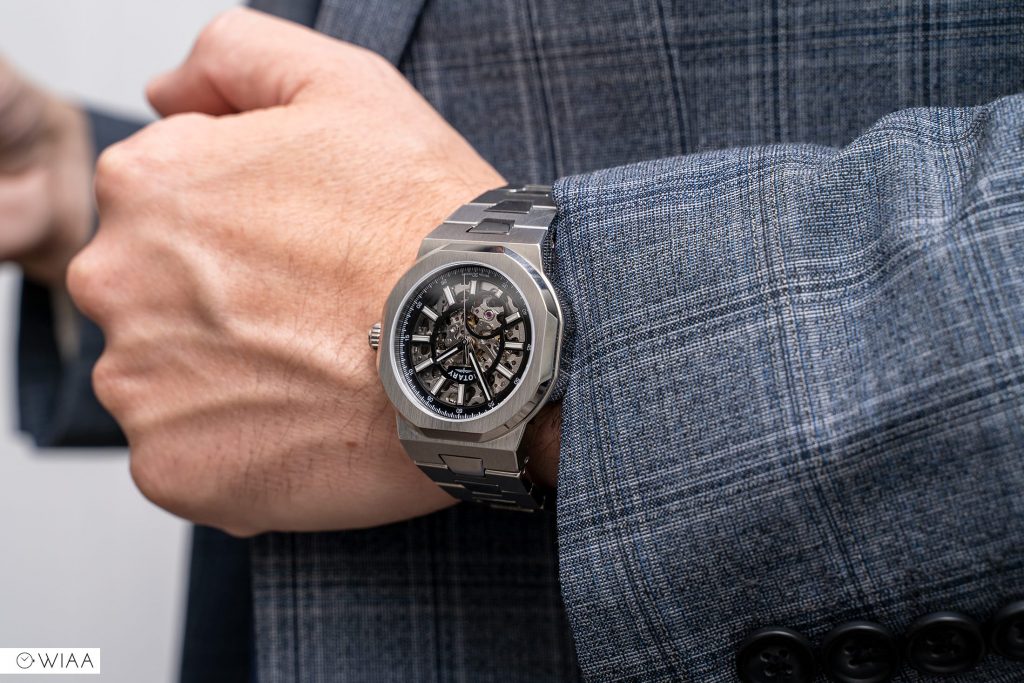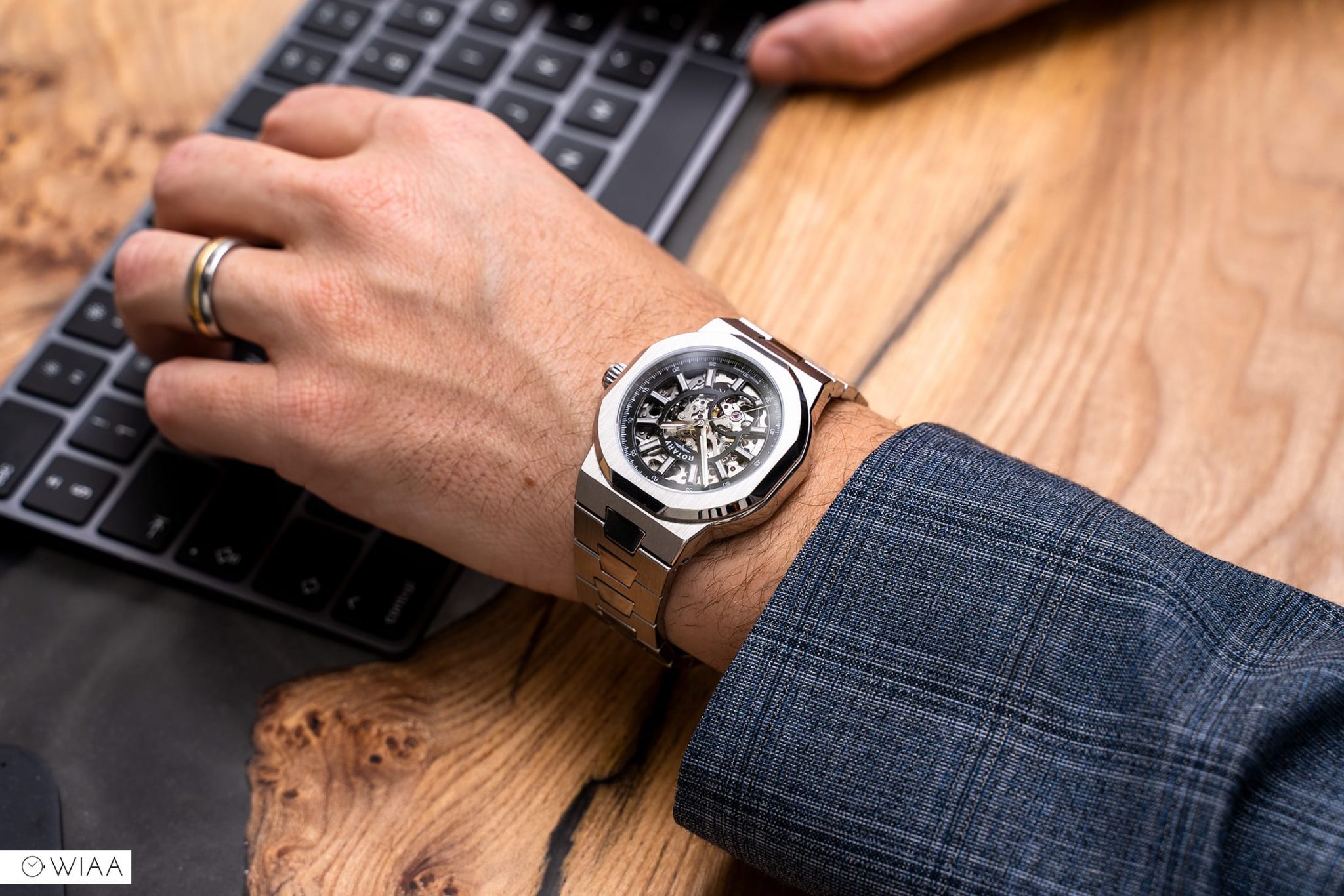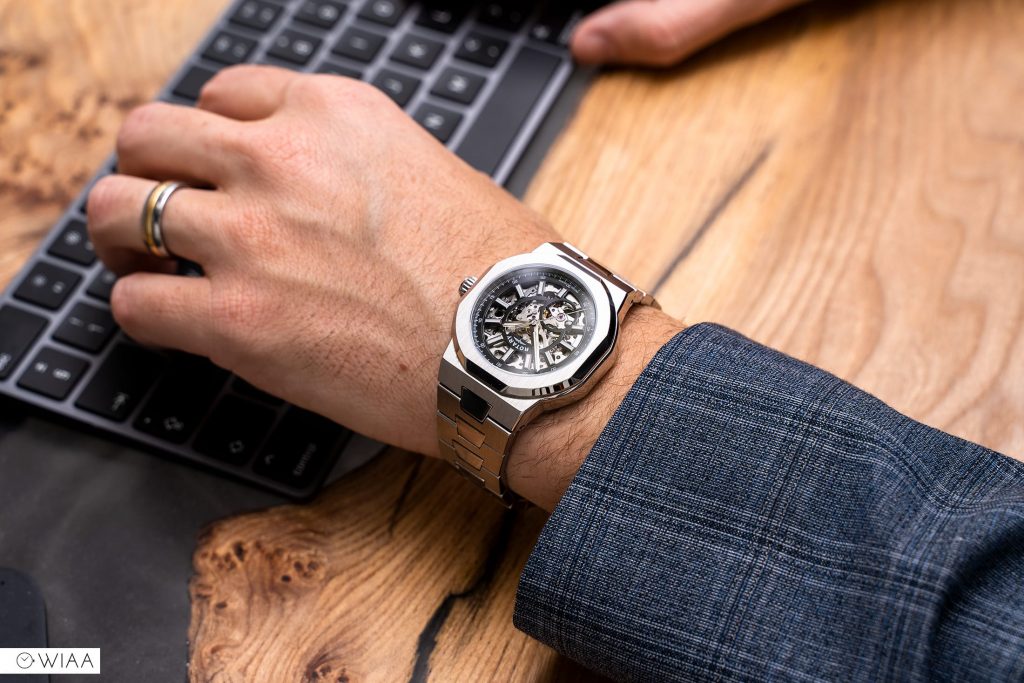 There's a lot of polished accents on this watch – I think it'll start picking up hairline scratches very quickly. The sides of the case have a lovely mirror-like finish, but will get beat up pretty sharpish; the central link in the bracelet will be the same. However, it sure does make it quite flashy and enjoyable to view.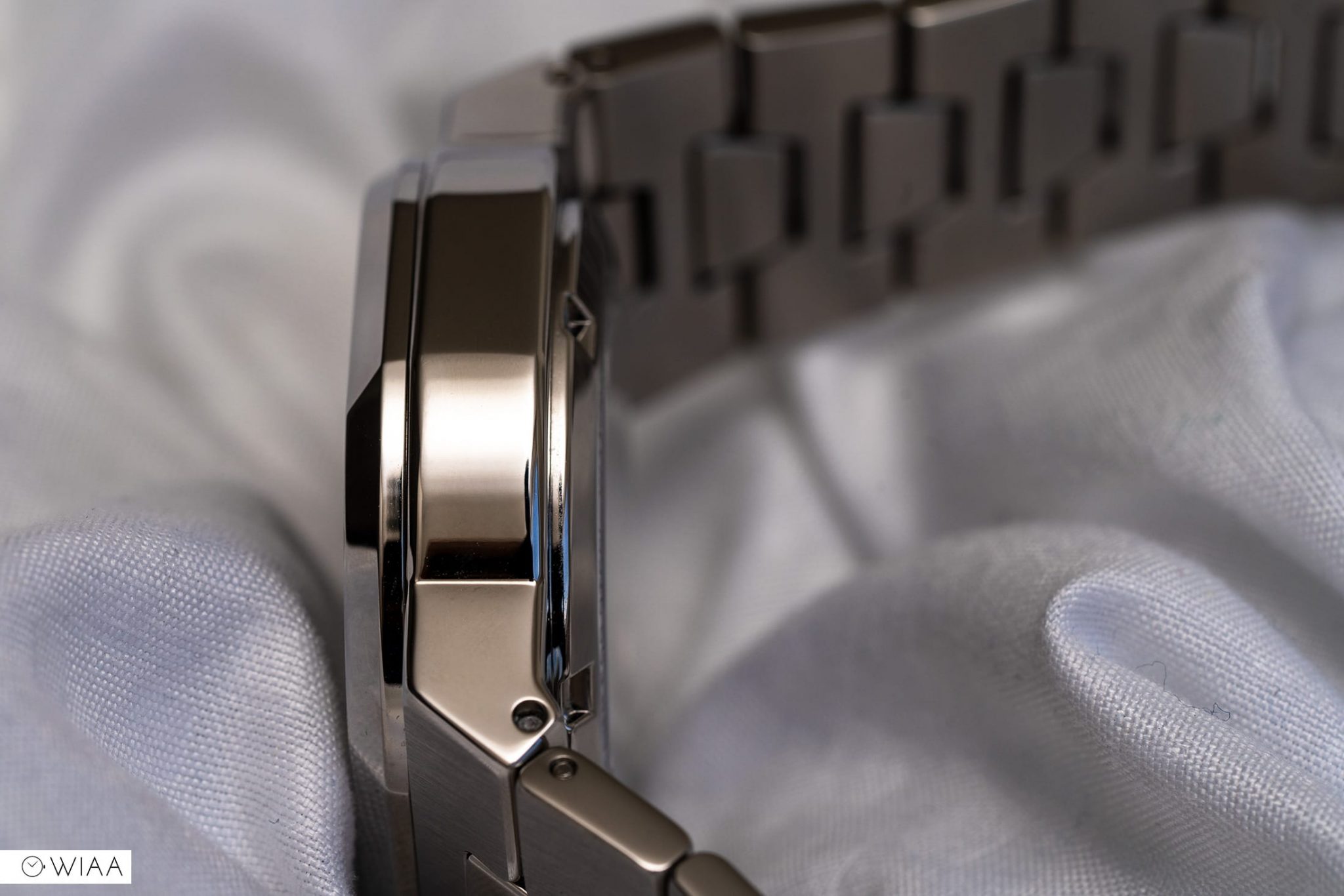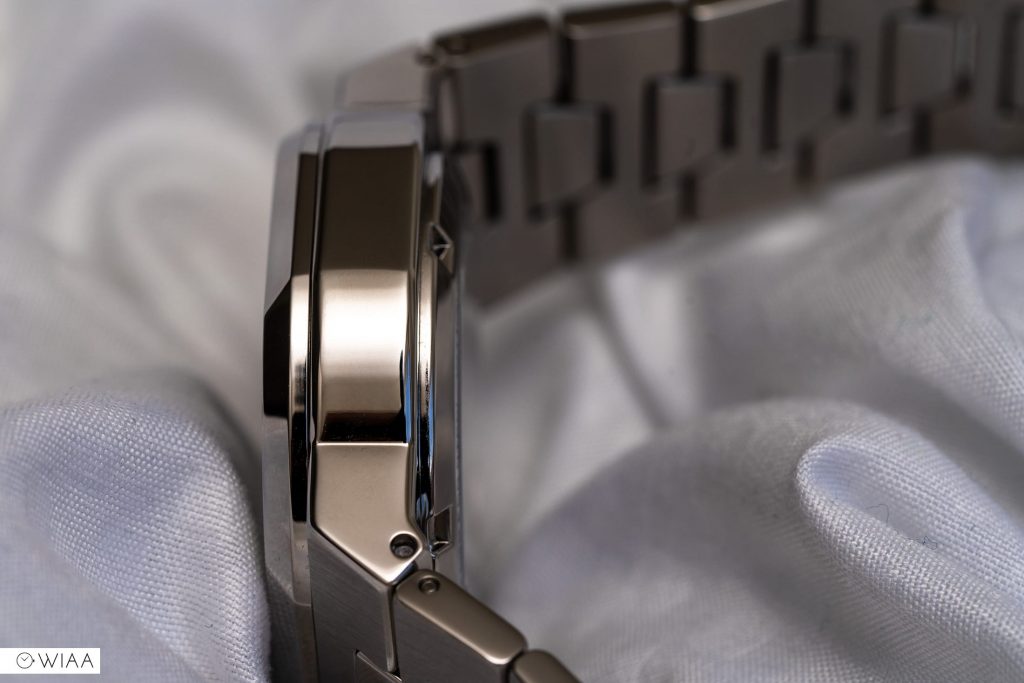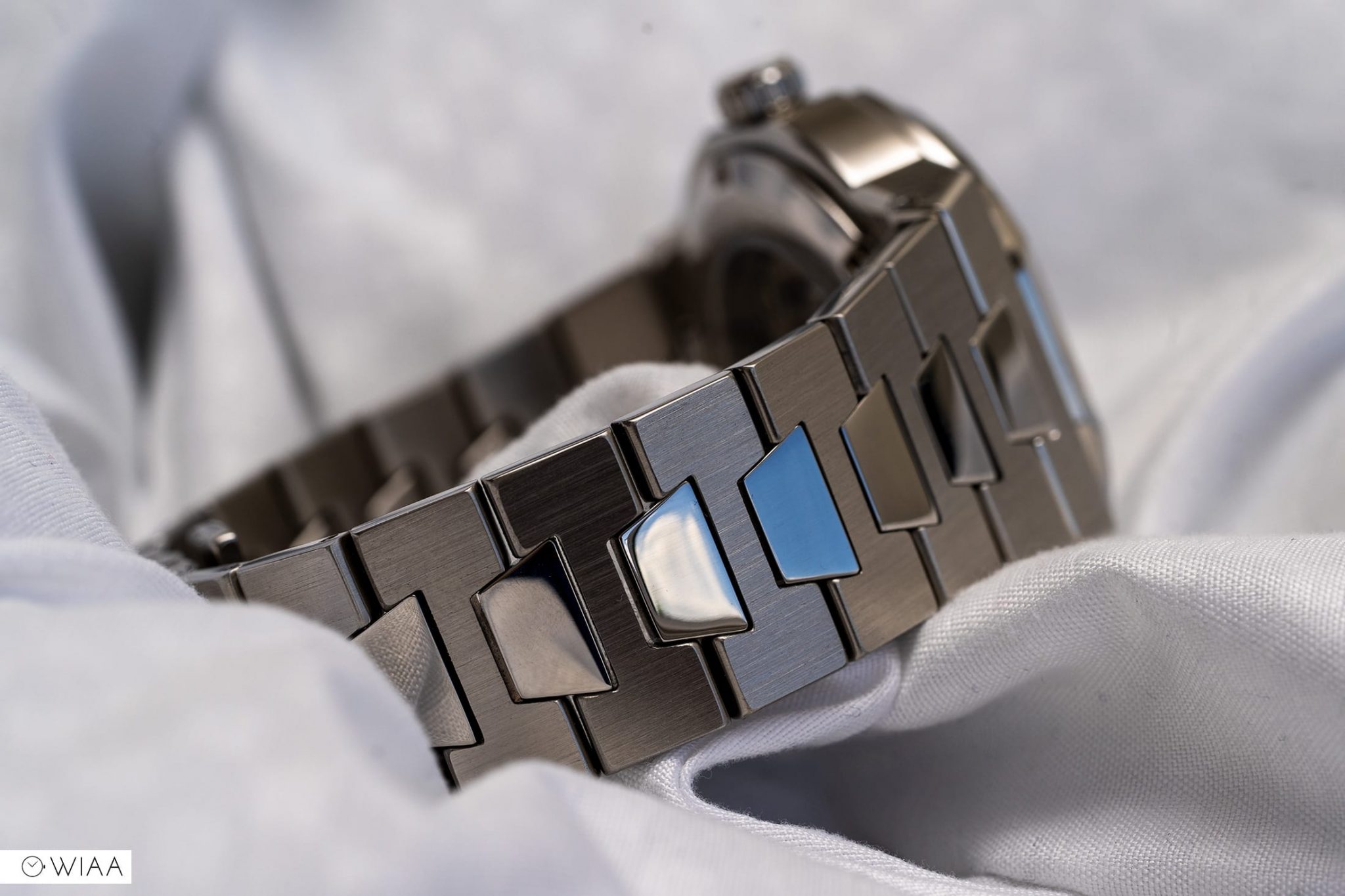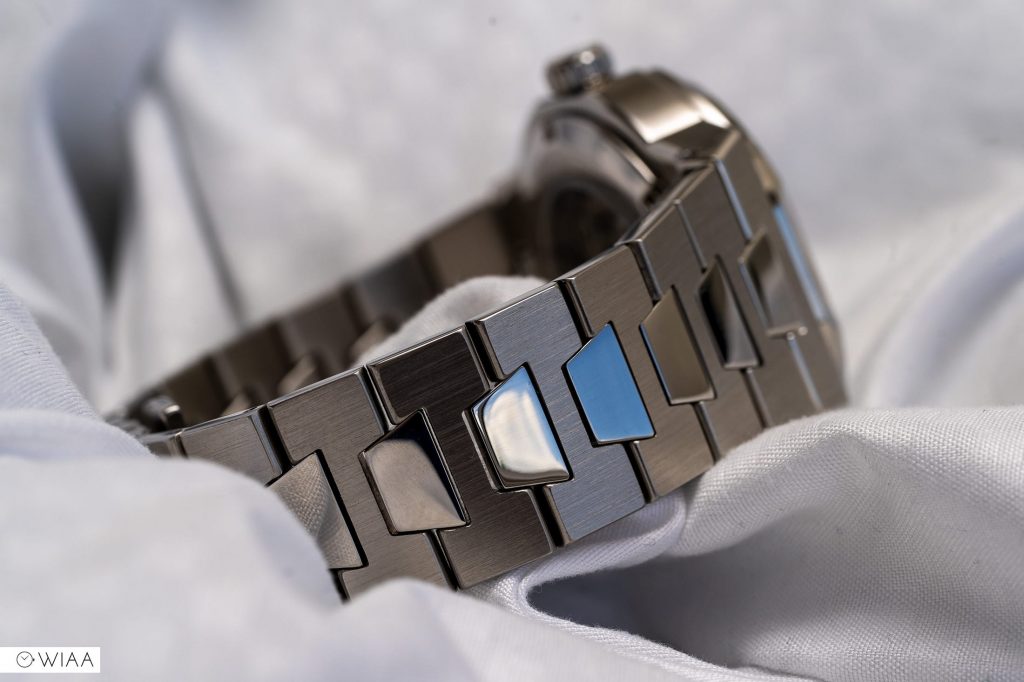 The plain push-pull crown is a bit disappointing, it's screaming out for a logo or something etched or embossed on the end rather than the very plain brushed finish with nothing going on. It does have a good grip, however, with a rather nice rounded profile.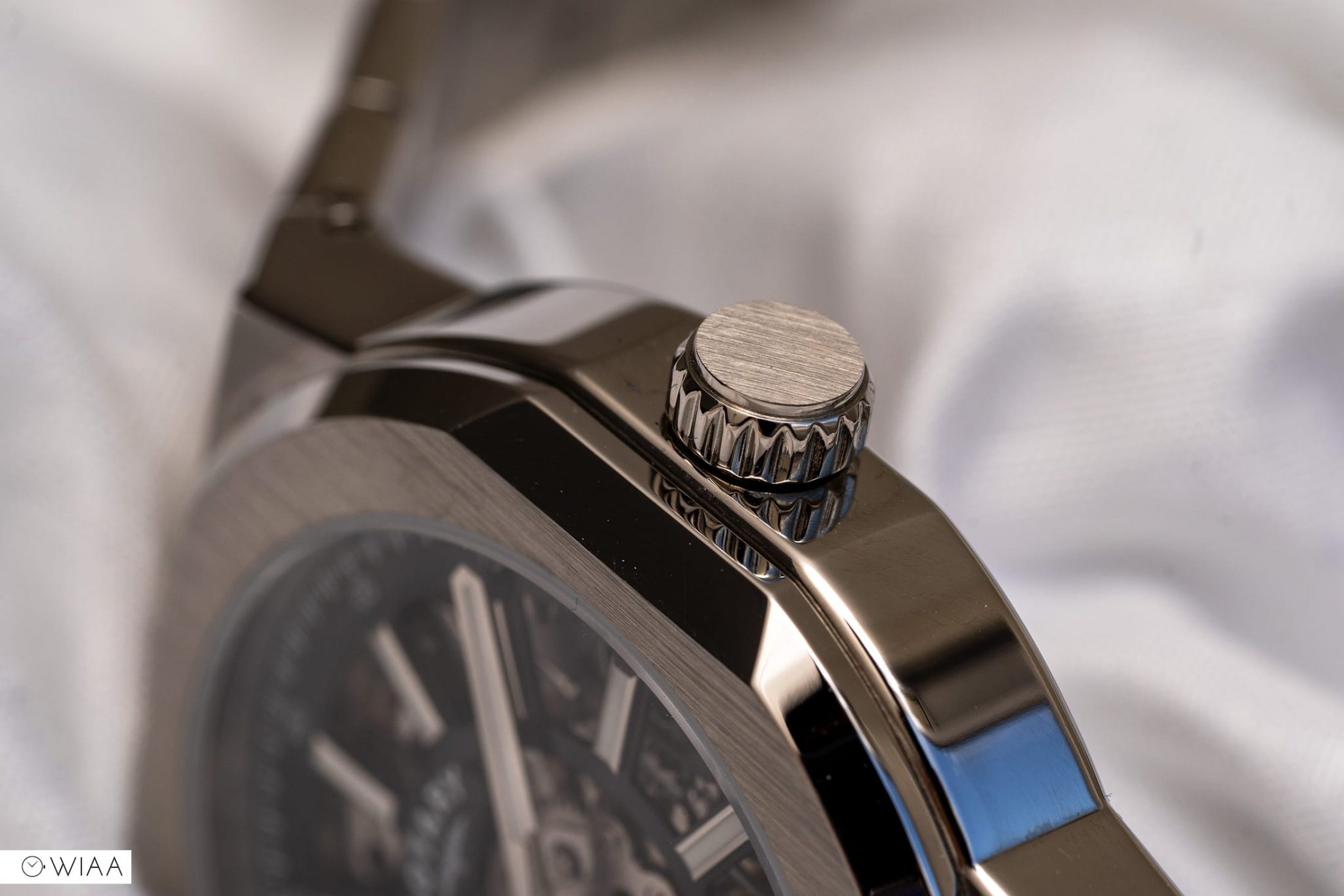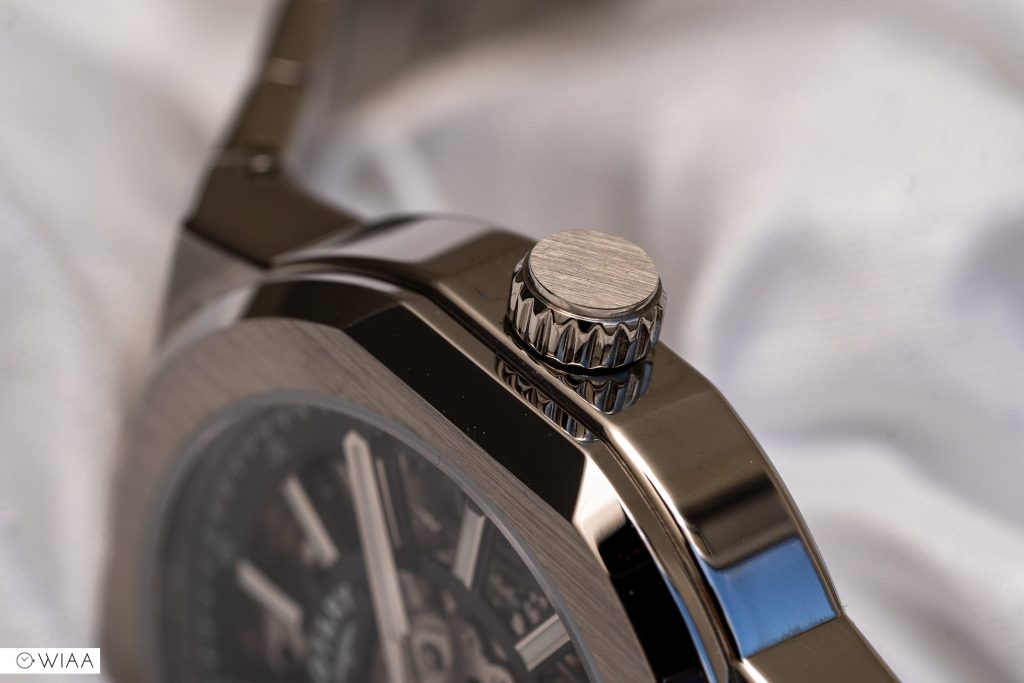 The bracelet is delightfully unusual, featuring a polished trapezoid central link, interlinking the brushed main links with polished sides. The links naturally curve in a wrist shape, so there's not too much leeway in how it wears – but thankfully, it seems to be just the right fit. The concealed butterfly clasp is comfortable on the underside of the wrist too, and the over flapping notch has "REGENT" accurately engraved.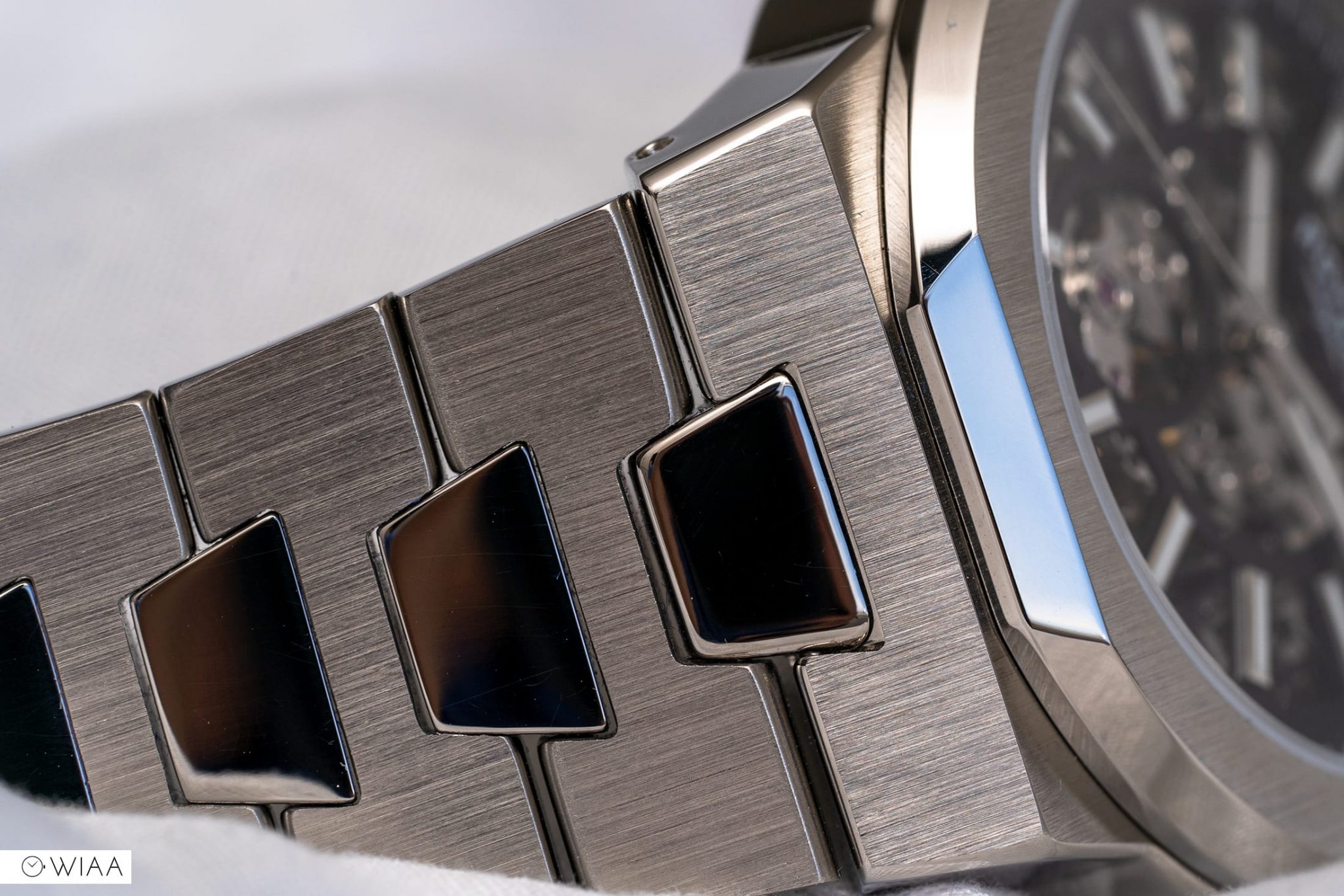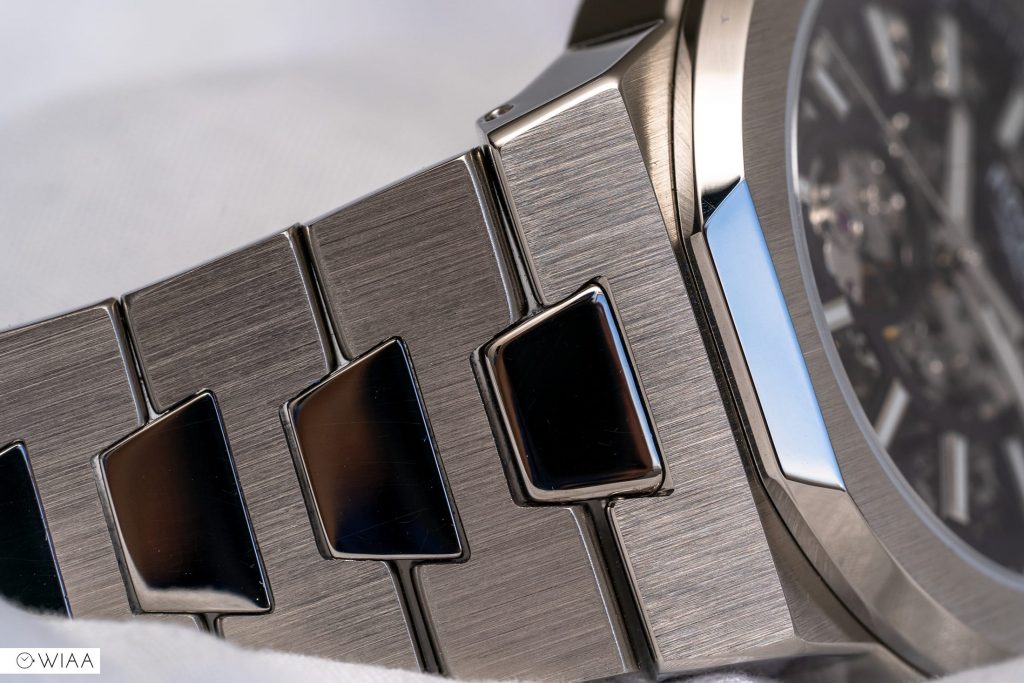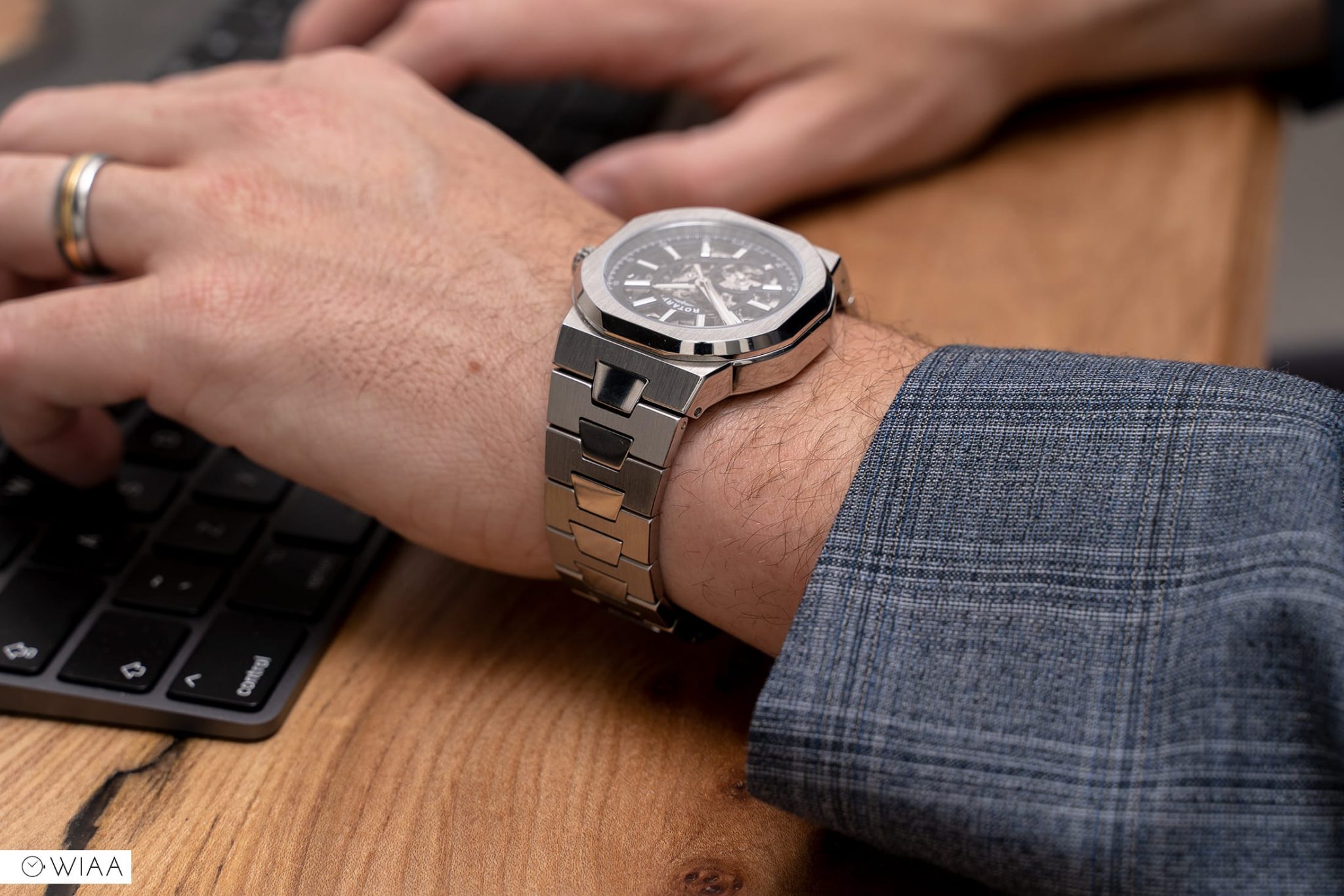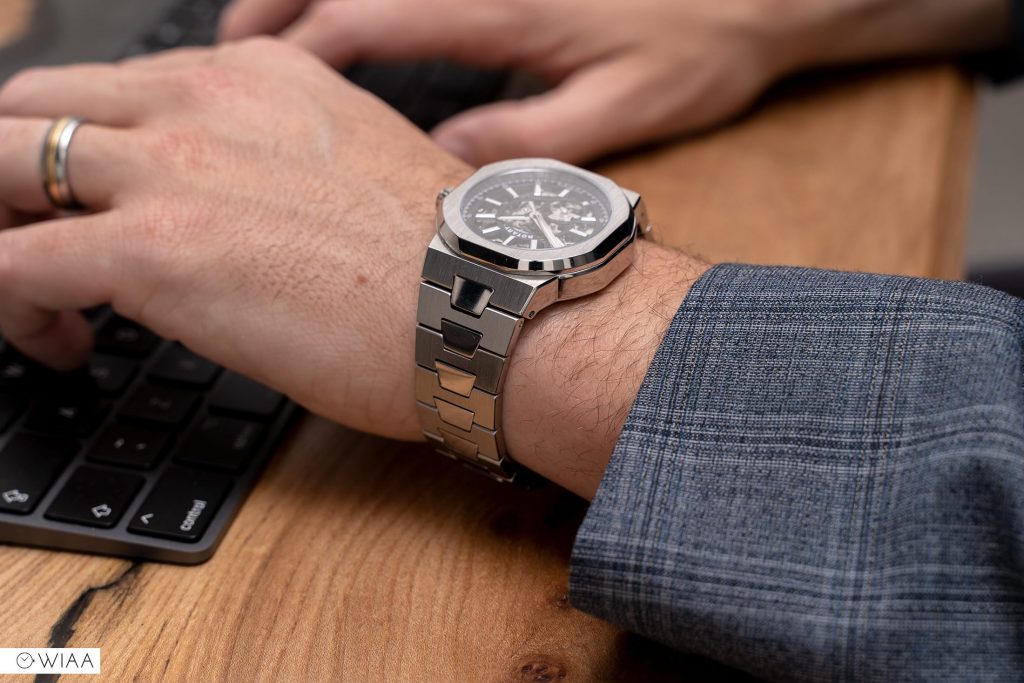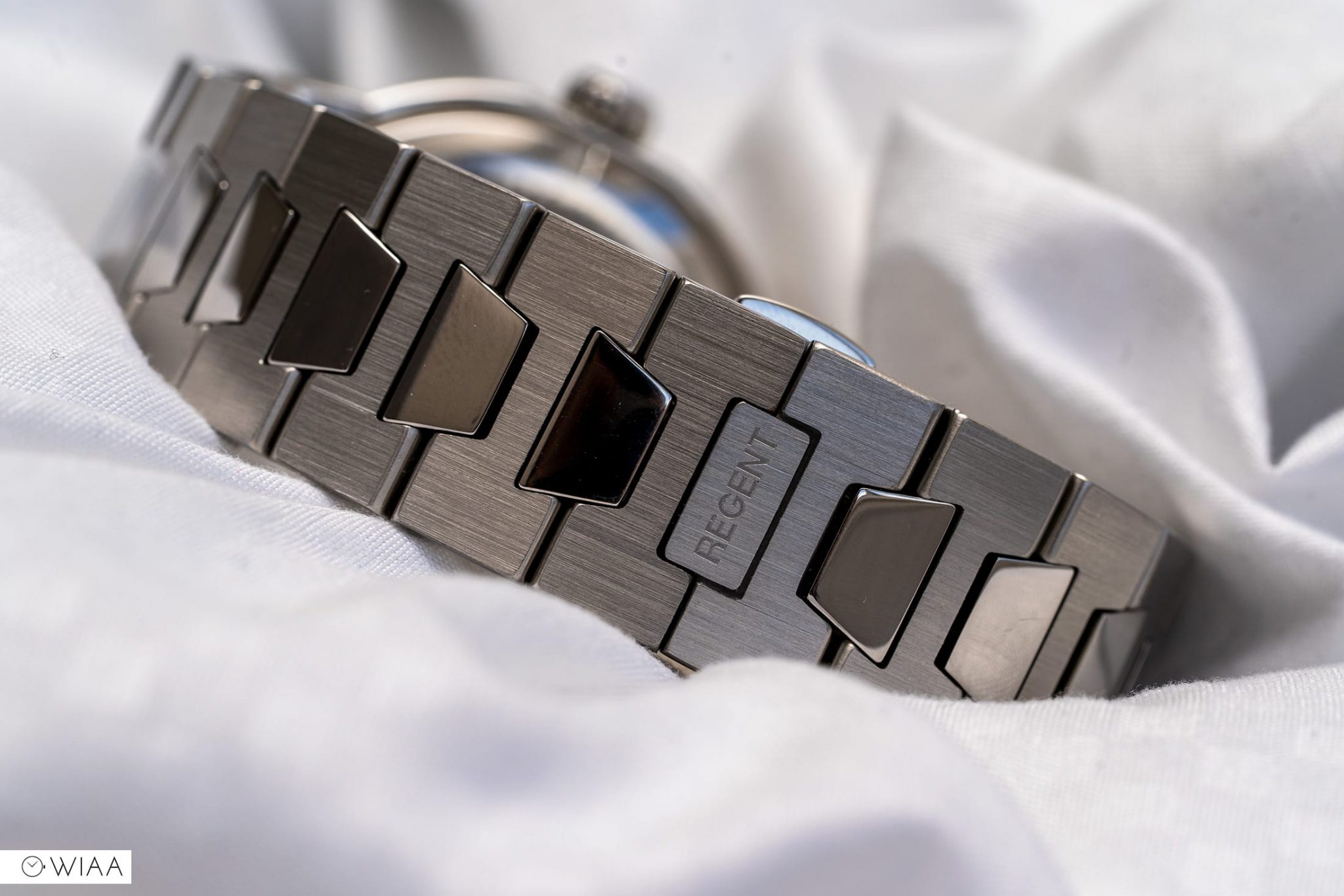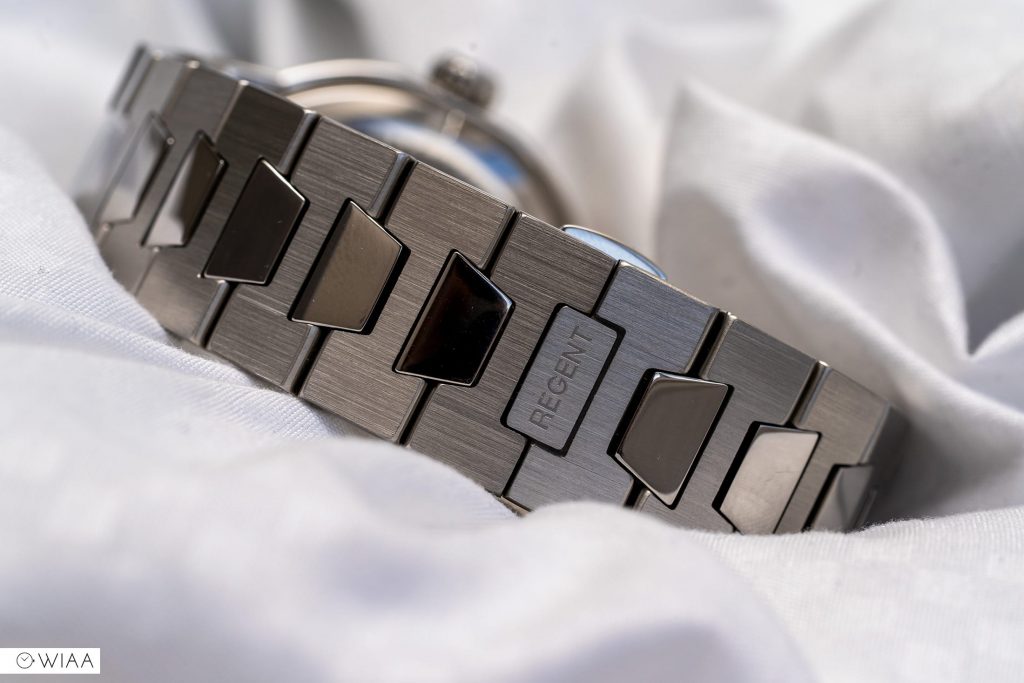 Rotary doesn't specify the movement – but thankfully the model number "8N24" is printed on the rotor, referring to the Miyota 8N24. Specs include a 42 hour power reserve, beat rate of 21.6k bph (6 ticks per second), 21 jewels, and automatic and hand winding capabilities. It looks the part and is a step above the real cheap and cheerful skeletonised mechanical watches available for under £50. Finishing appears to be good and there doesn't seem to be any kind of muck or dirt around. It doesn't seem to have been regulated, as it's coming in at a pretty wild +15.2 seconds a day.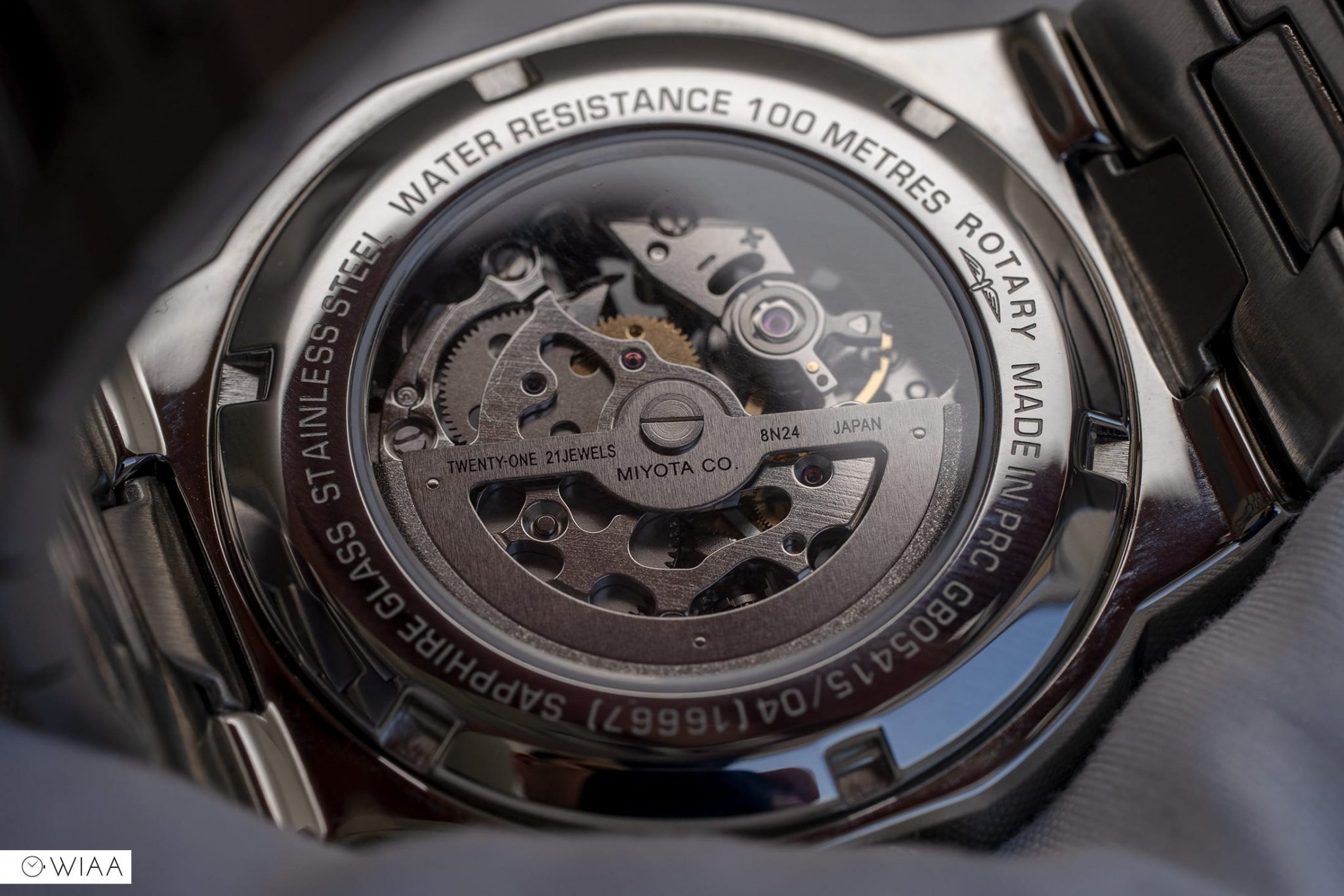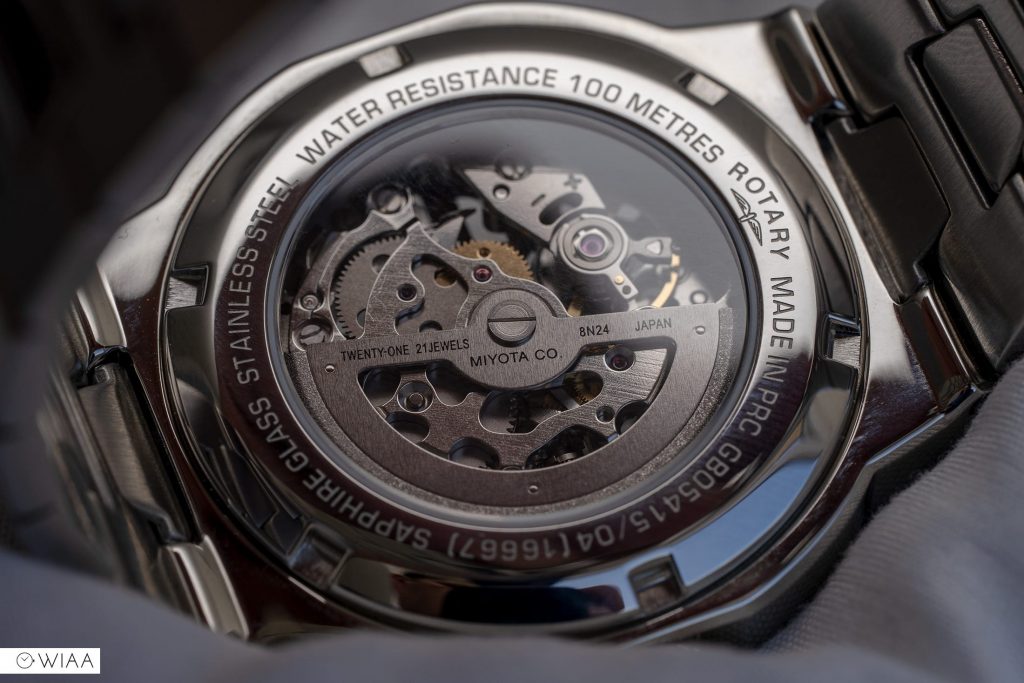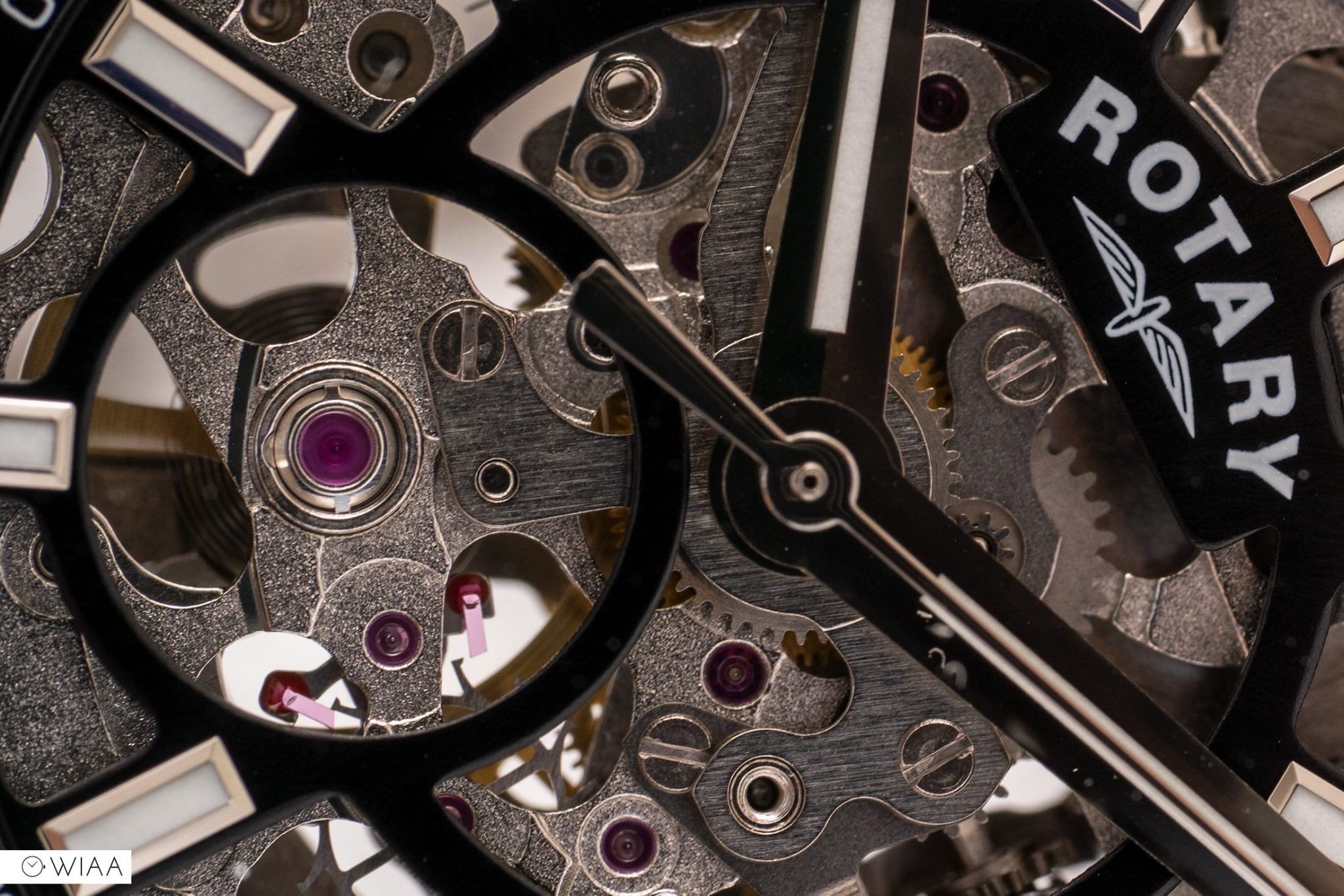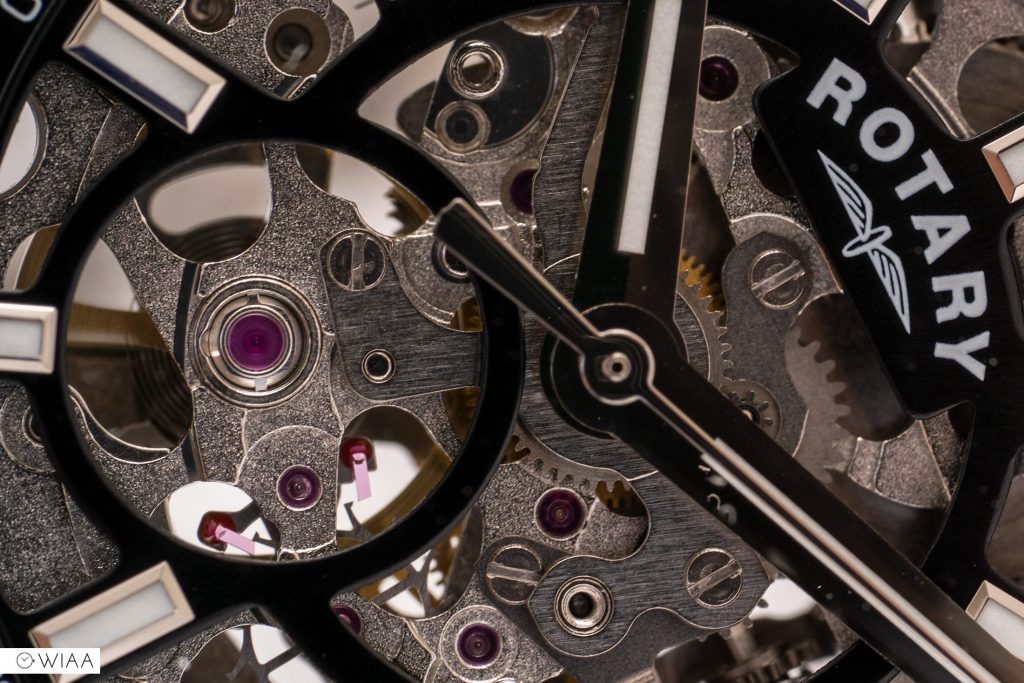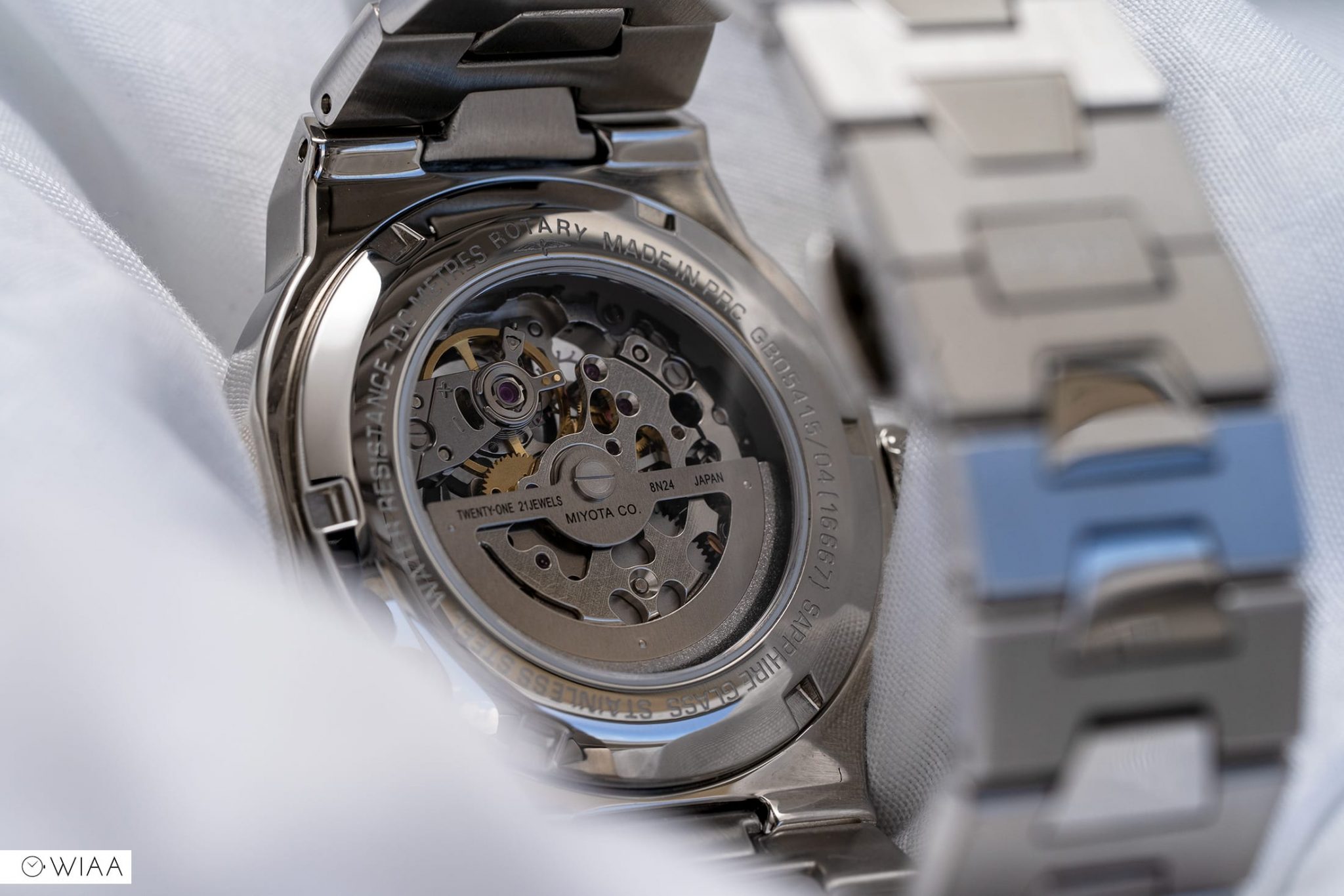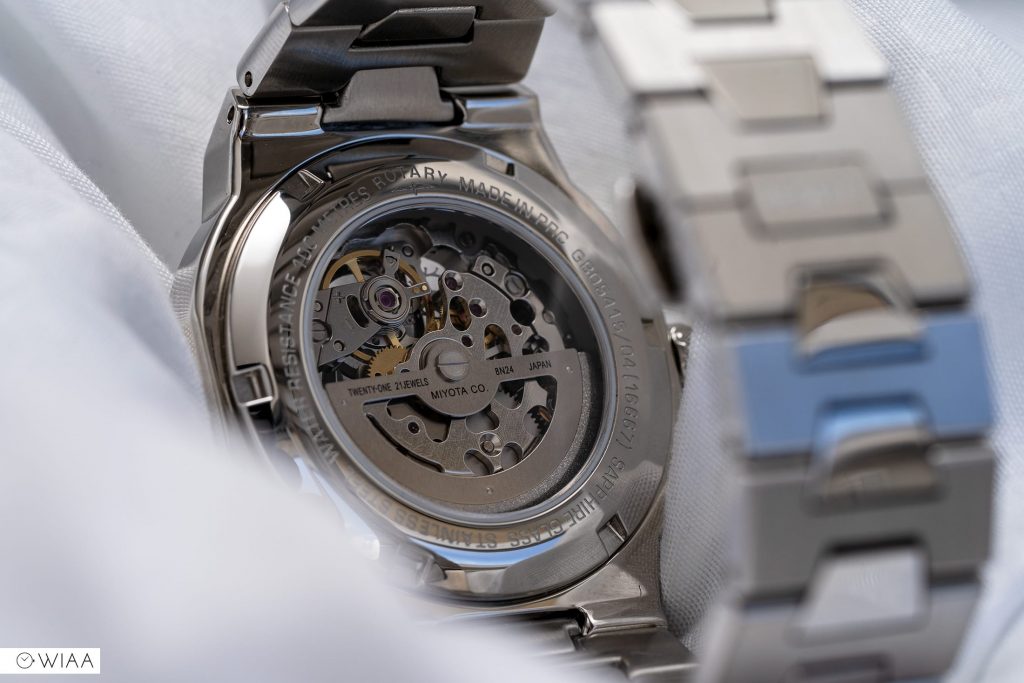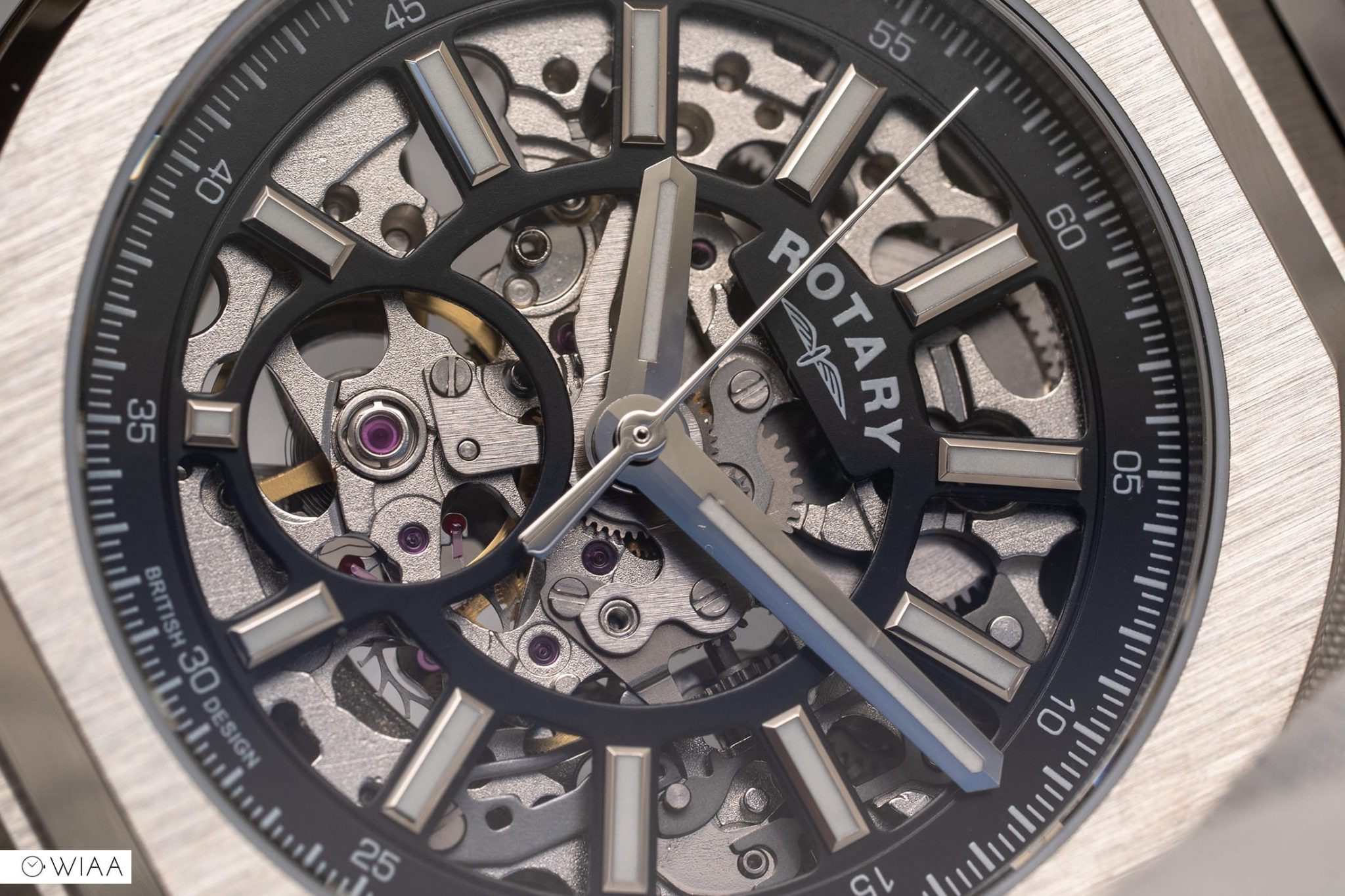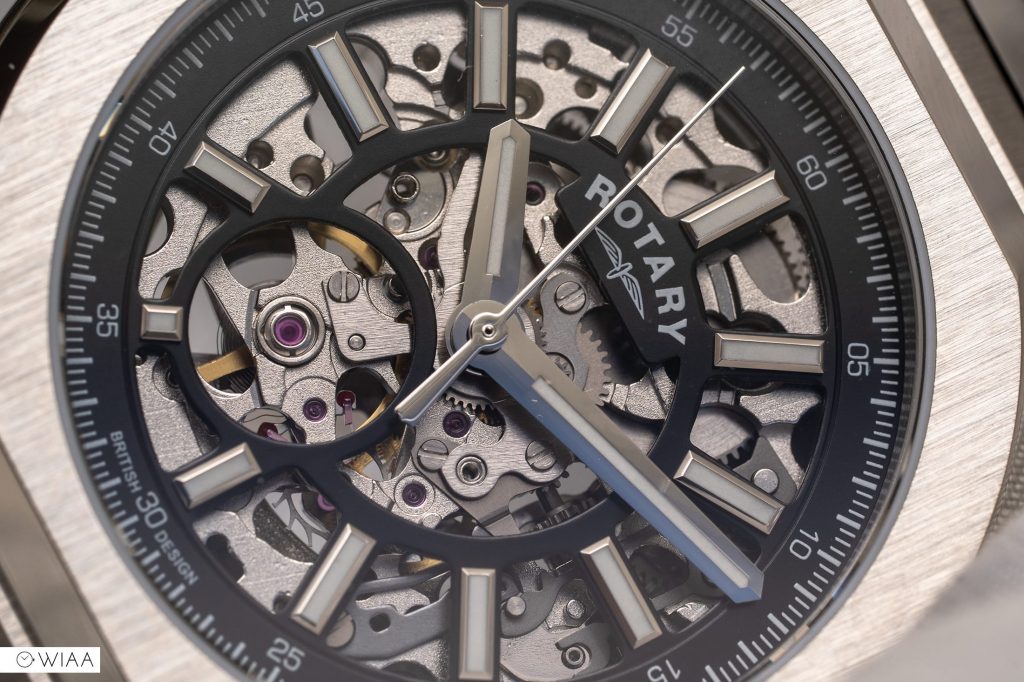 The dial is eye-catching, but can also be problematic to read at a glance. For me, that's not a problem at all – but I do know that can be of utmost importance for many. I do enjoy the depth that's provided by the applied frame sitting on top of the movement, which supports the deep hour markers and makes the watch more readable than if it was solely skeletonised. the frame has made a feature out of the exposed balance wheel, with a bordered disc surrounding it which draws the eye.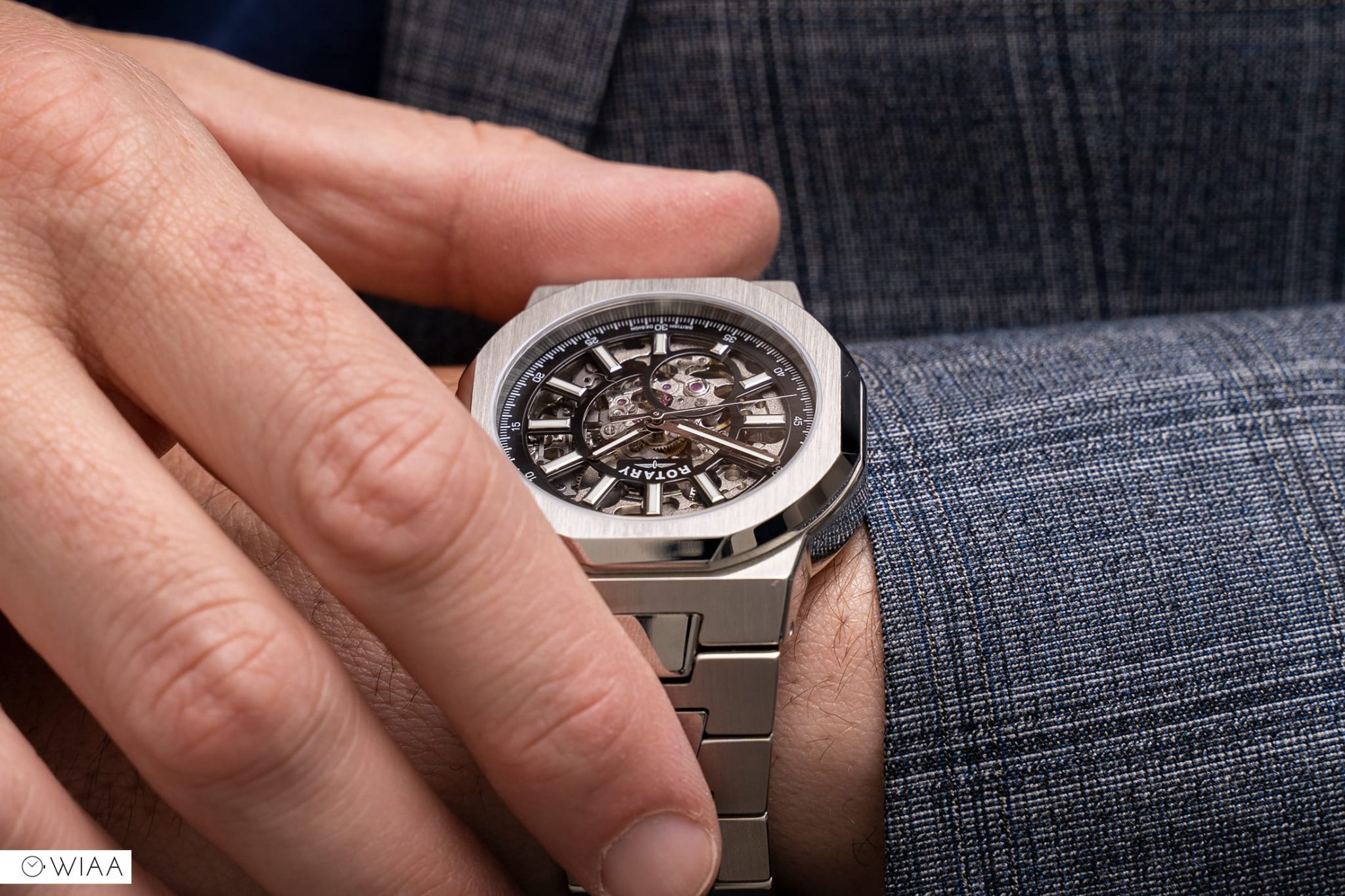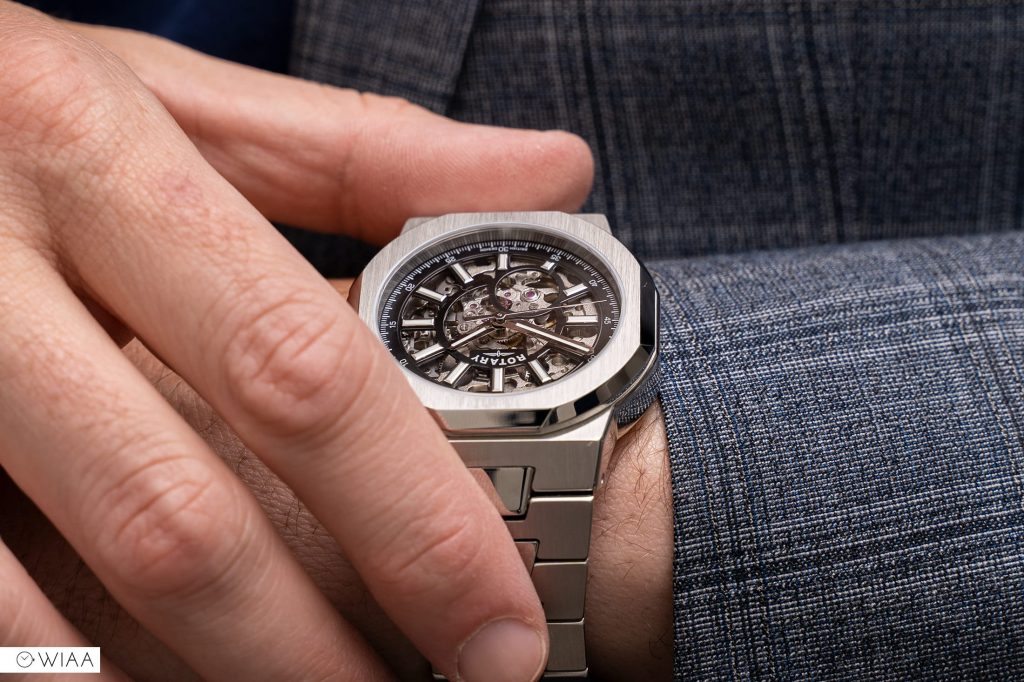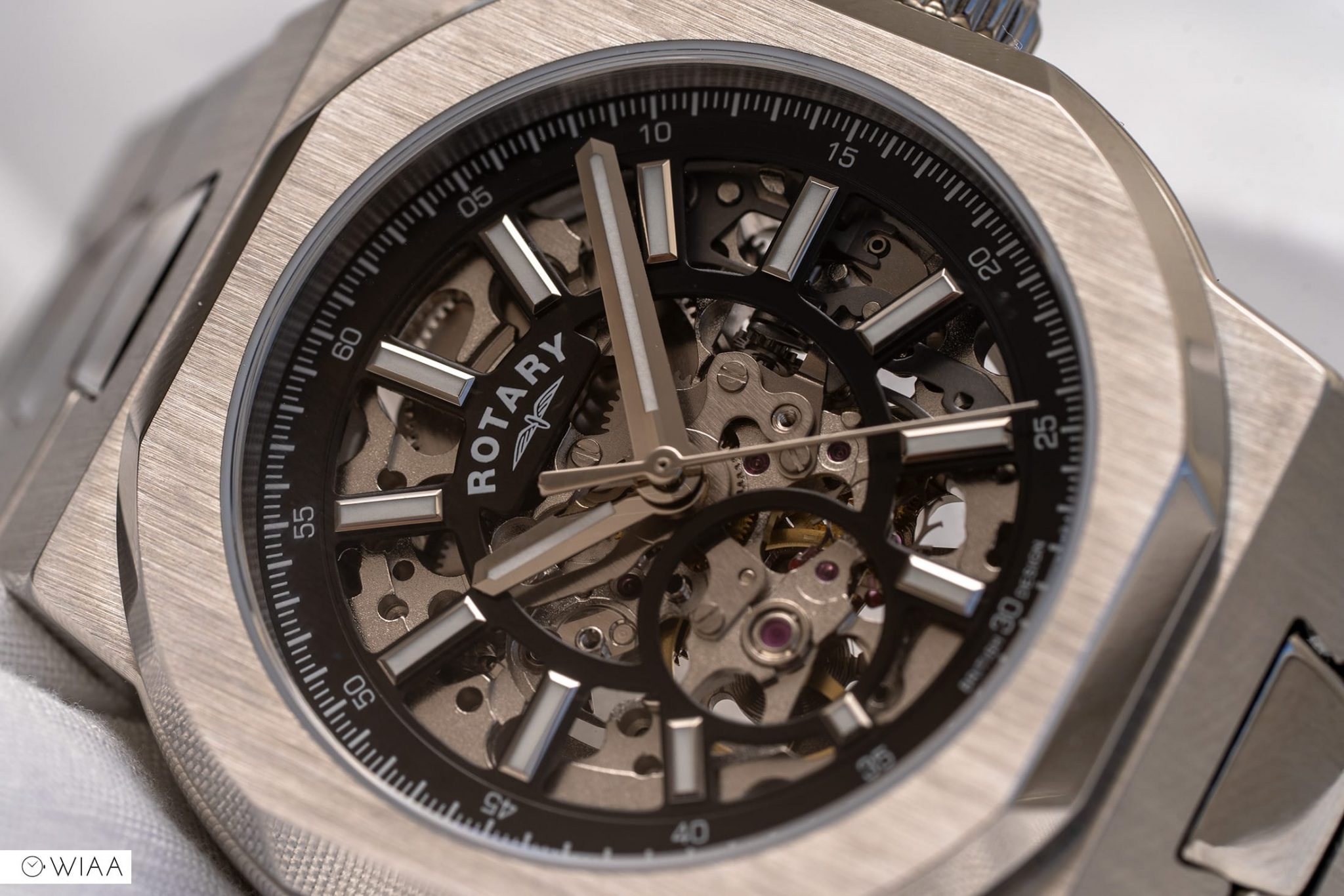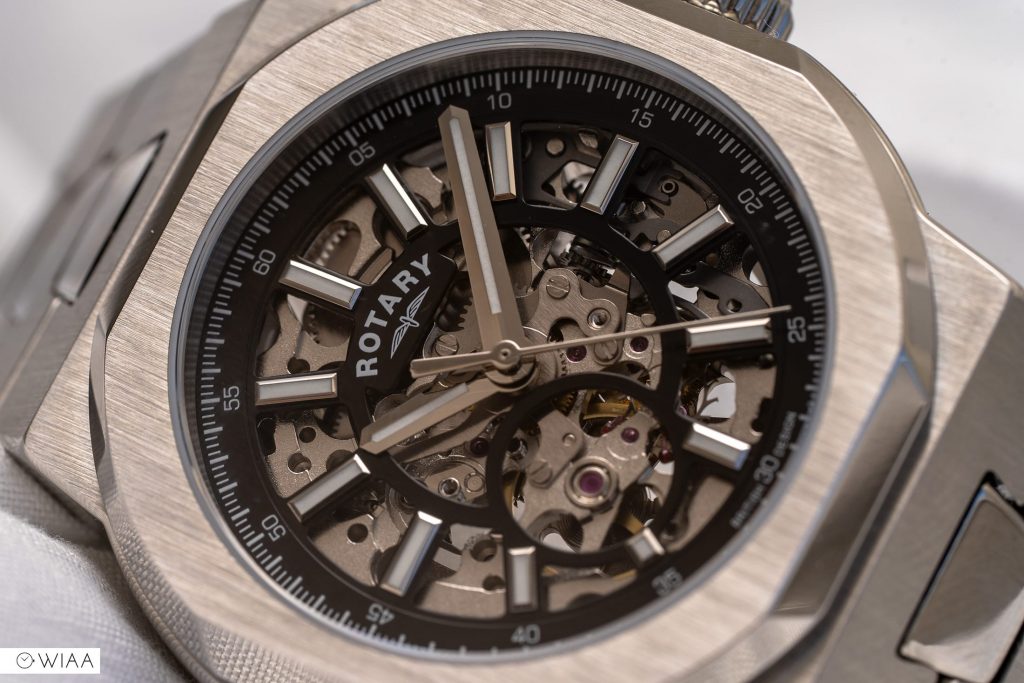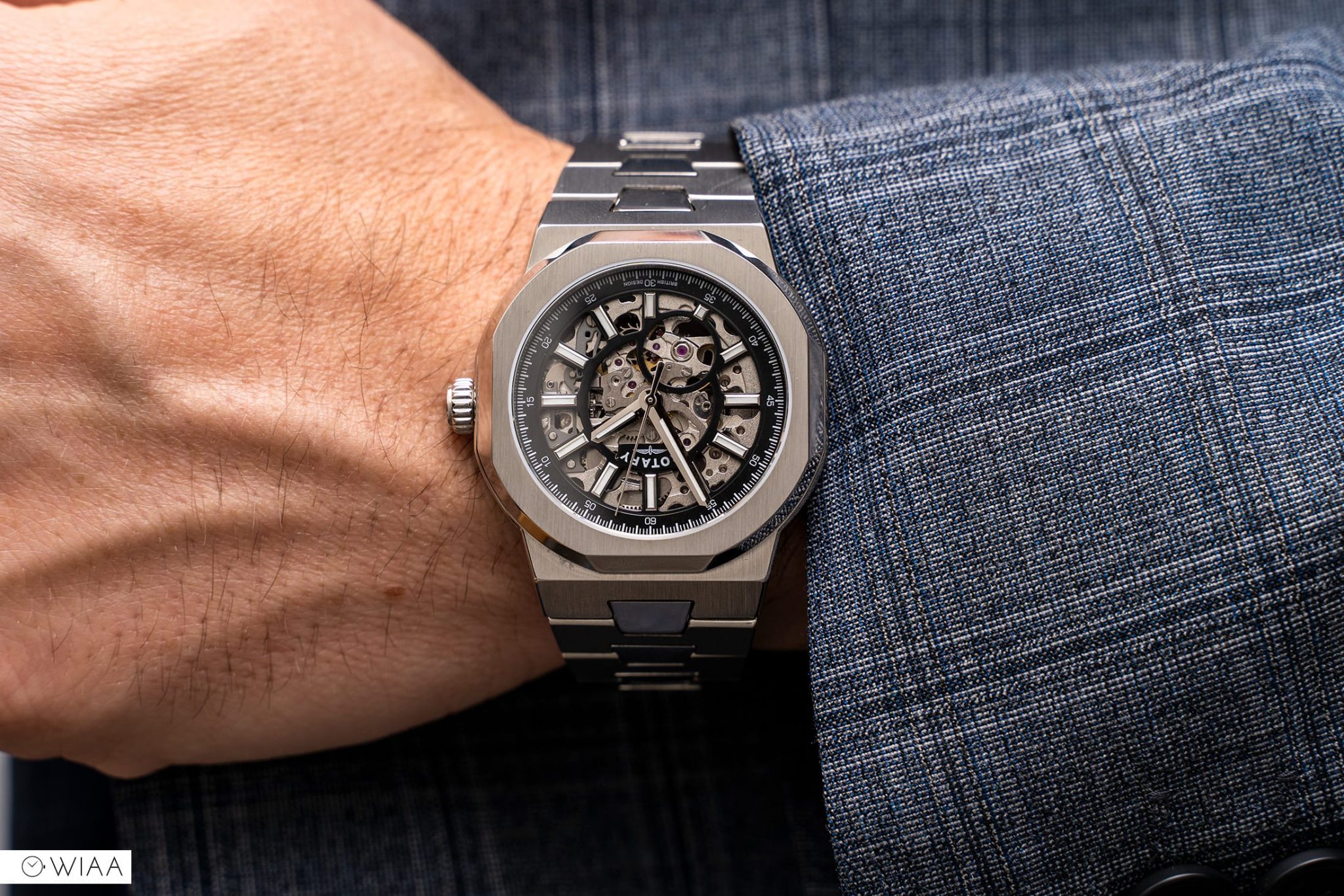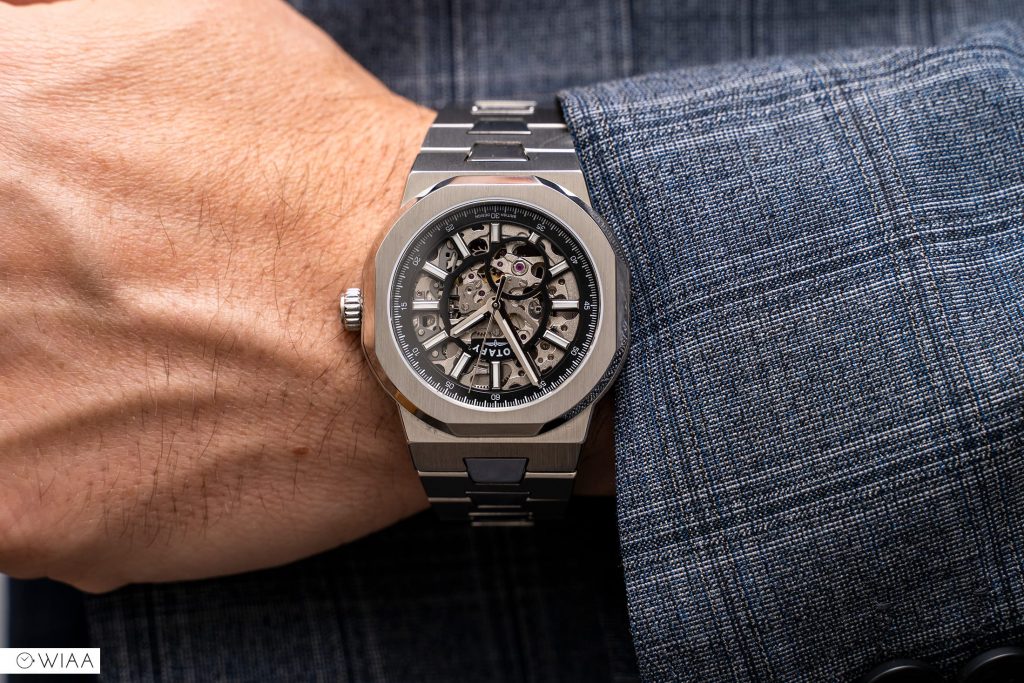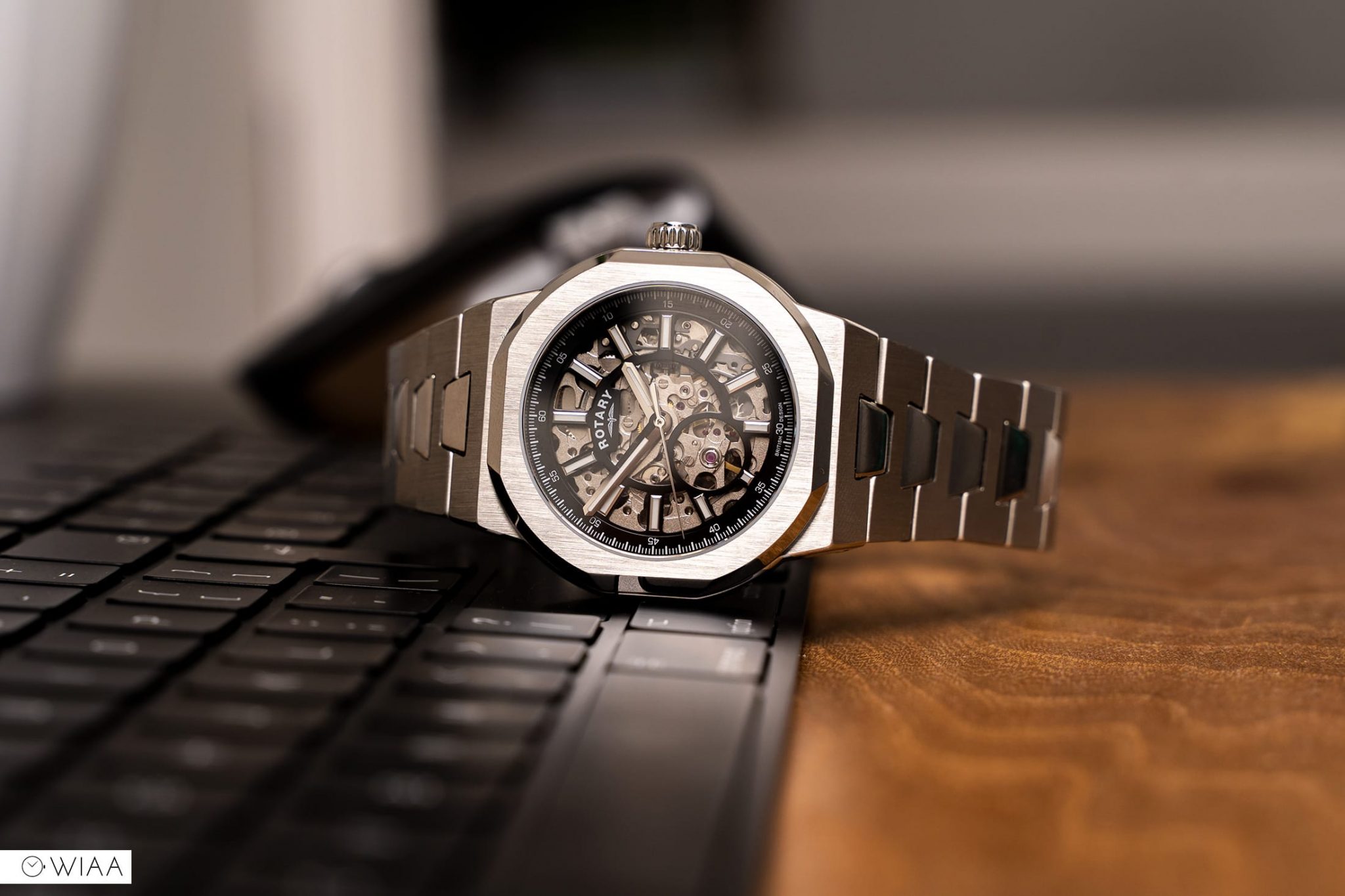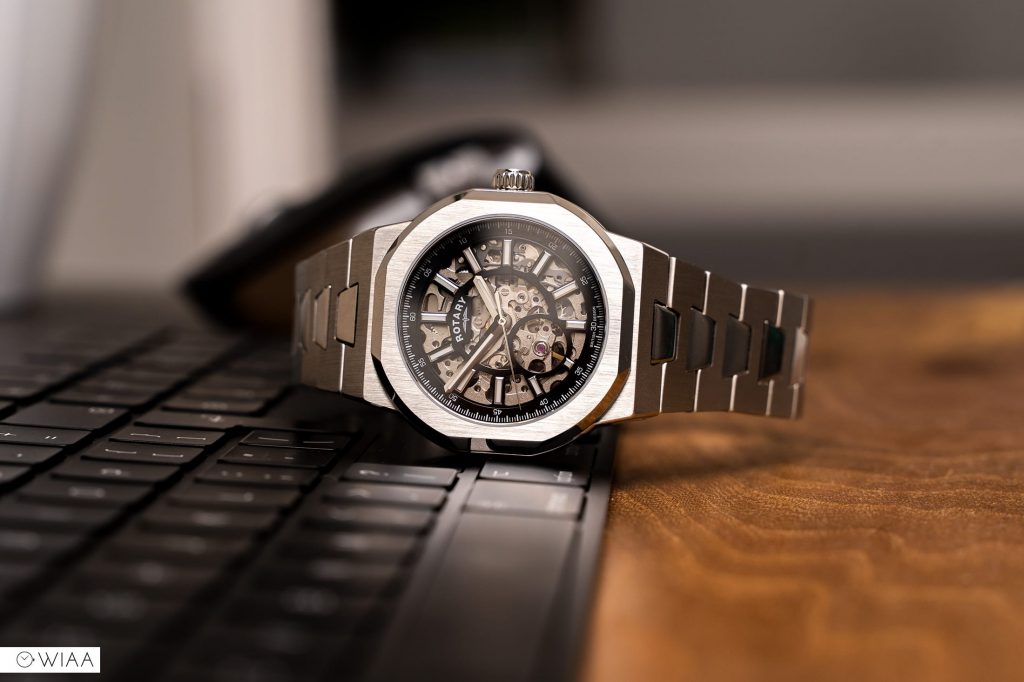 The pitched hour and minute hands are thick and bold, with a slight dauphine shape to them, but are more sporty than dressy. The finishing is spotless, and the pitched aspect ensures they reflect the light in a way that stands out against the busy backdrop.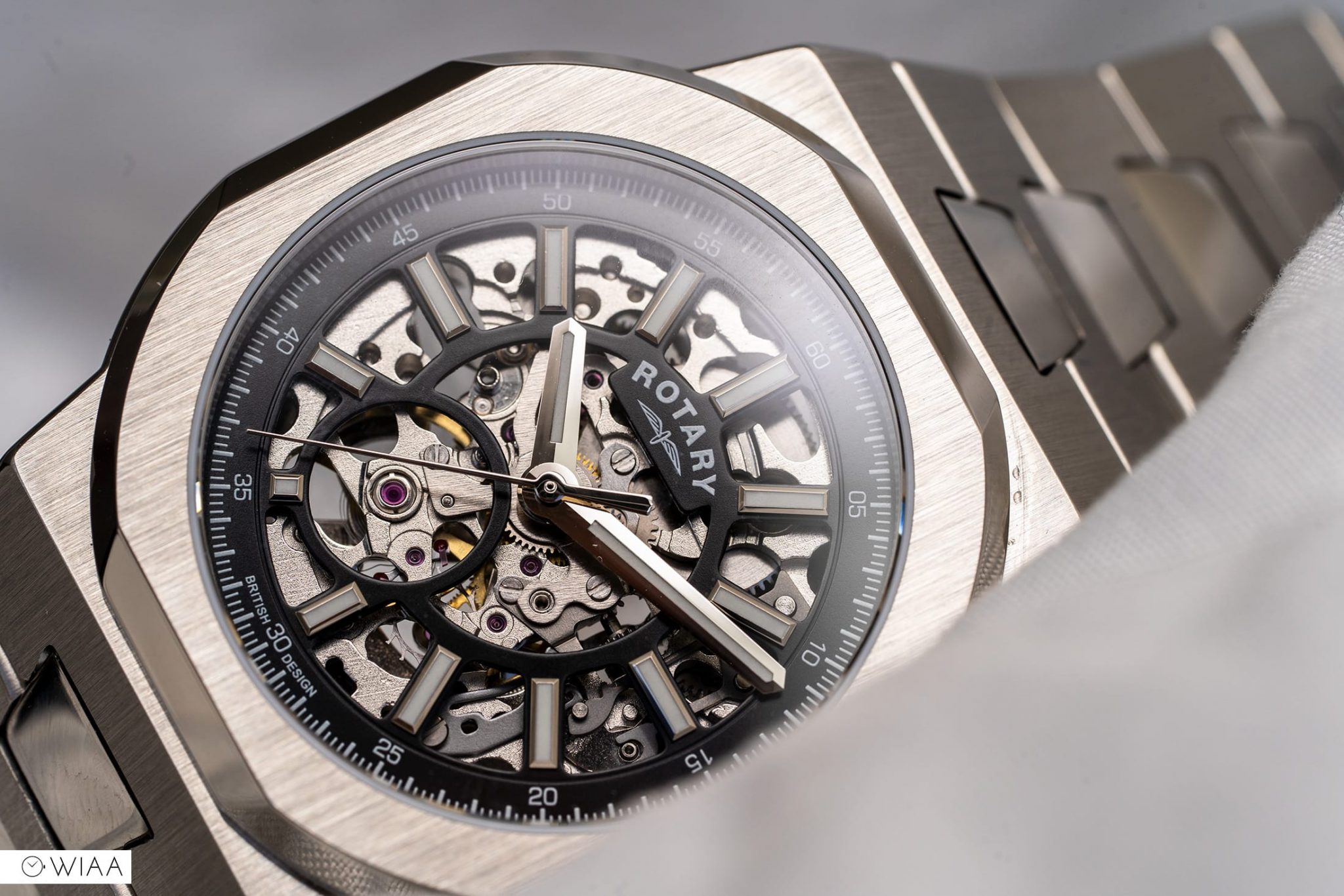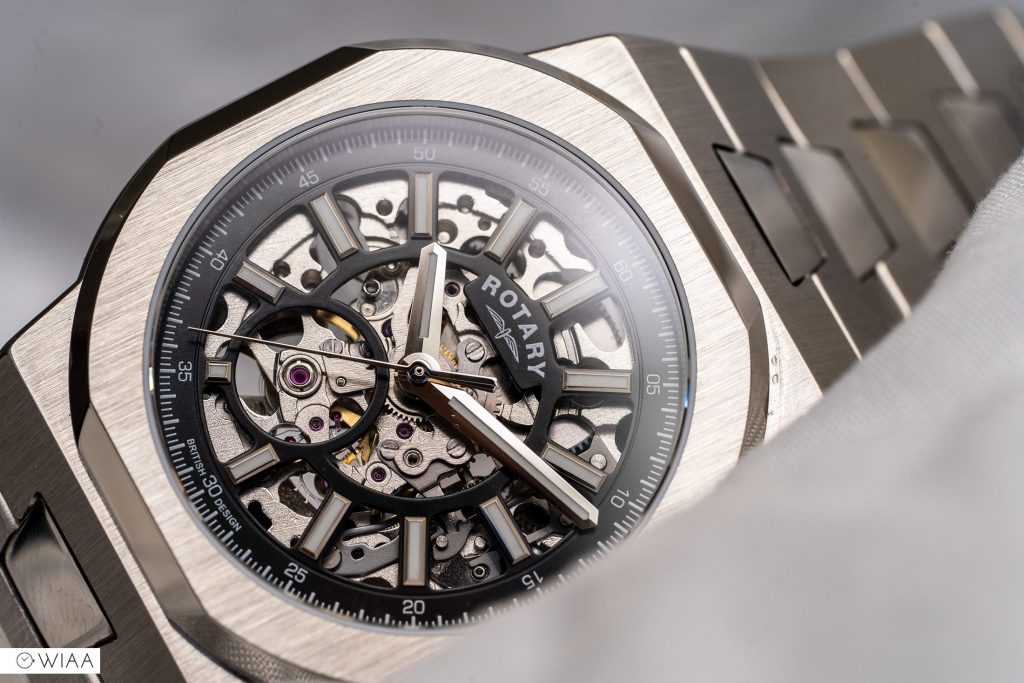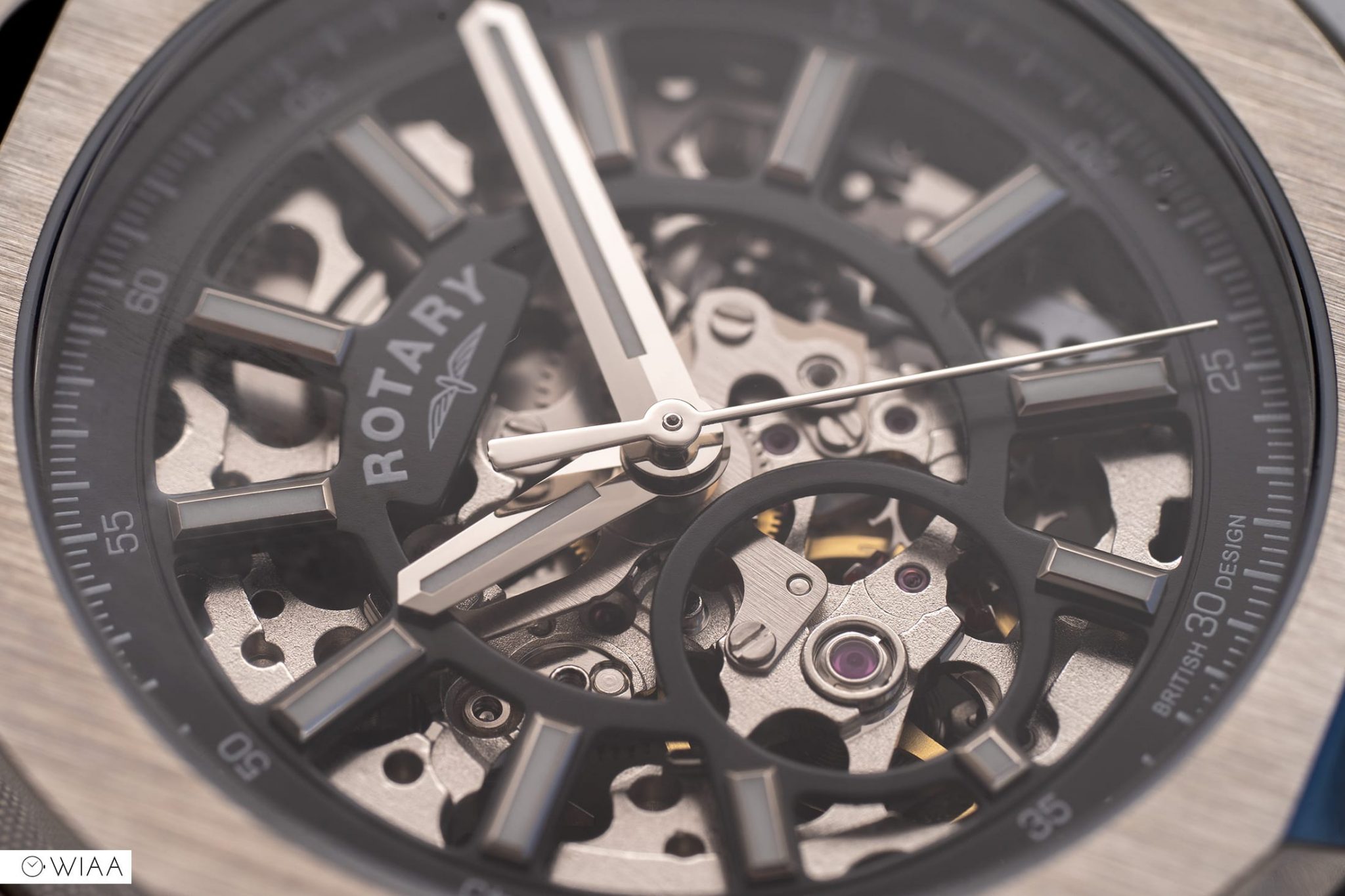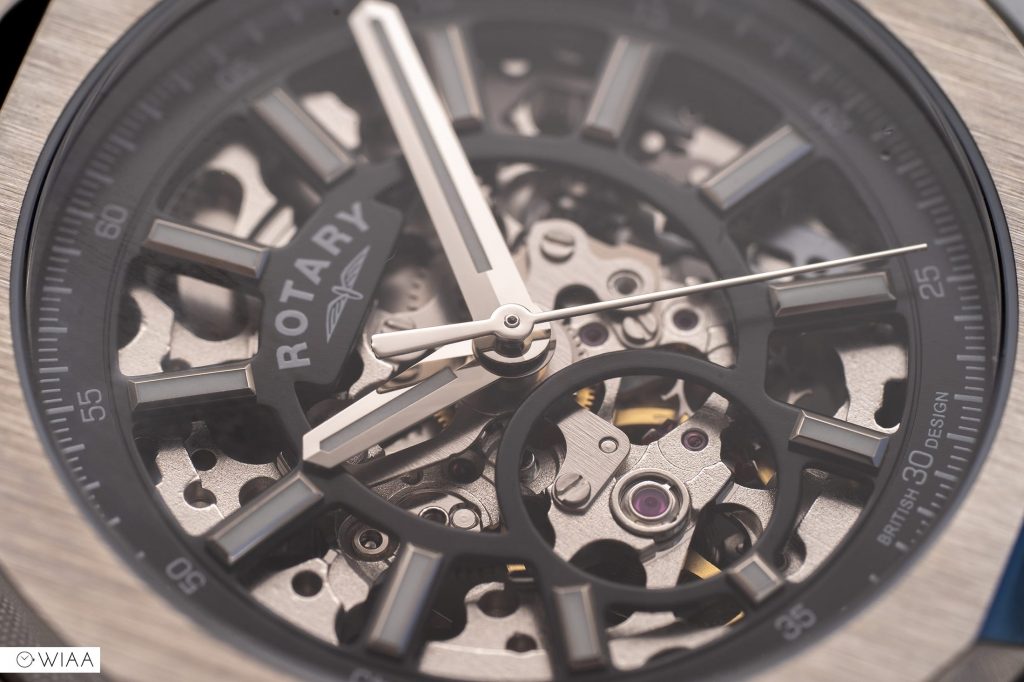 The lume is average, but you wouldn't expect world-beating lume on a dress watch.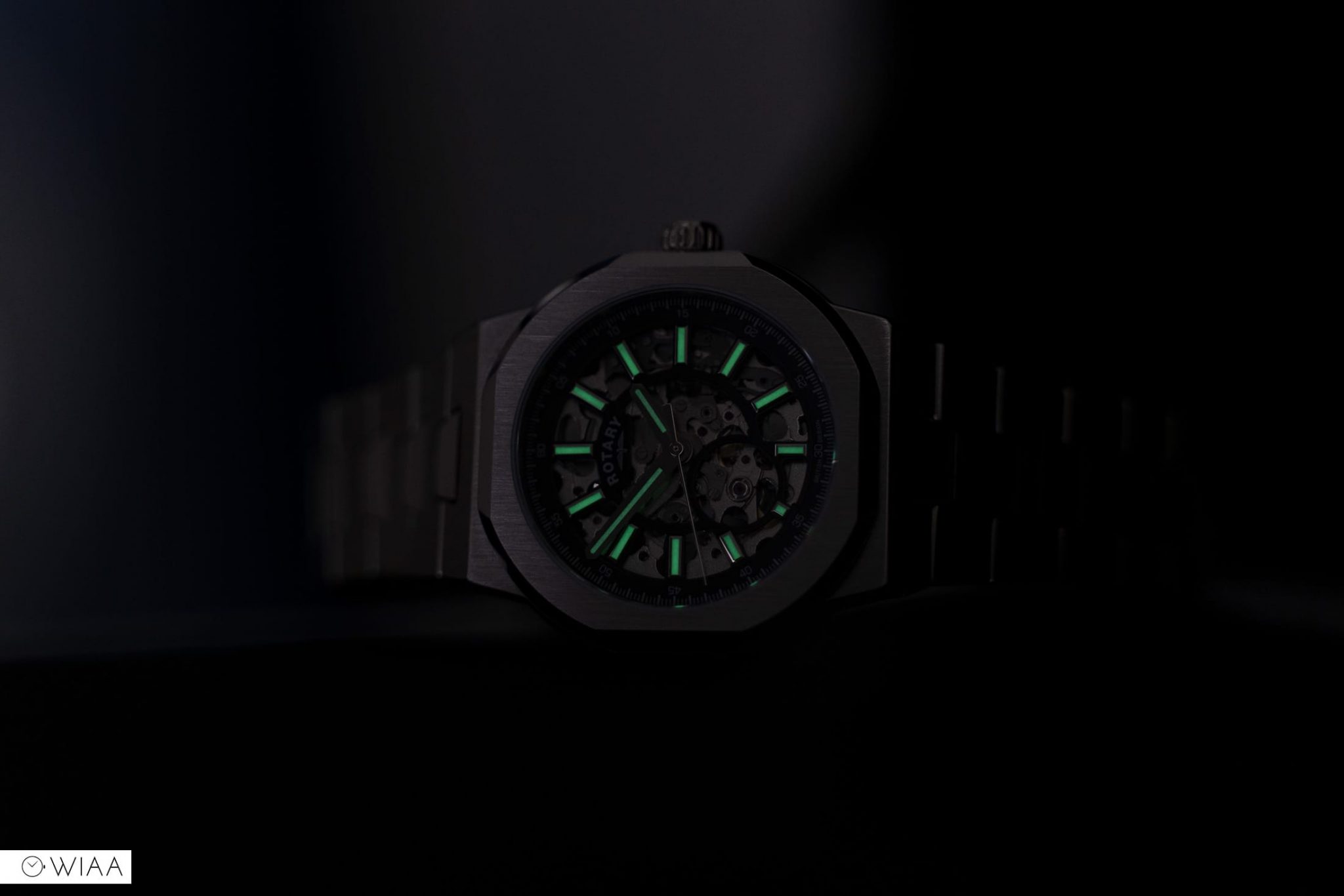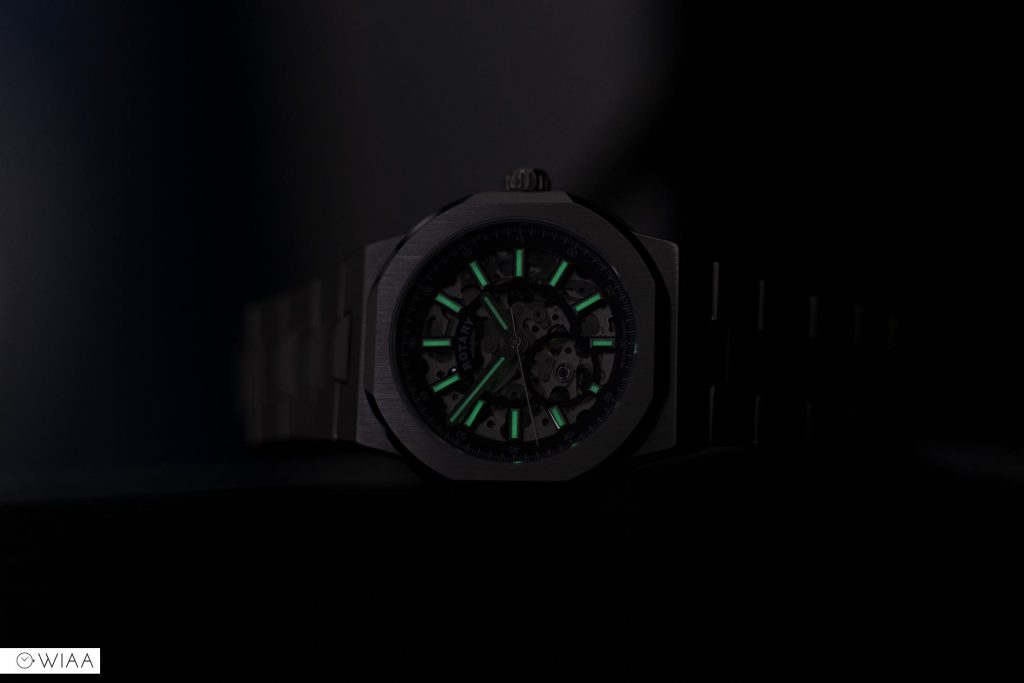 Final comments
All in all, it's quite a tempting proposition. Sure there are cheaper skeleton watches, but it's always a case of you get what you pay for. You could easily pay £50 for a half-decent Submariner homage, but as soon as you go down the skeleton route, those cheap and cheerful watches just don't cut the mustard. You can tell when a skeleton watch is cheap. With the Rotary Regent, however, what you're getting is a very well-built watch with a solid, dependable and nicely finished movement. It does look the part, and the various finishes on the bezel, case, and bracelet give it quite a flashy edge that will appeal to many, and it makes it look rather expensive.