Janis Trading / NTH DevilRay Automatic Divers Watch – Review
CATEGORY : Watch I have been loaned for review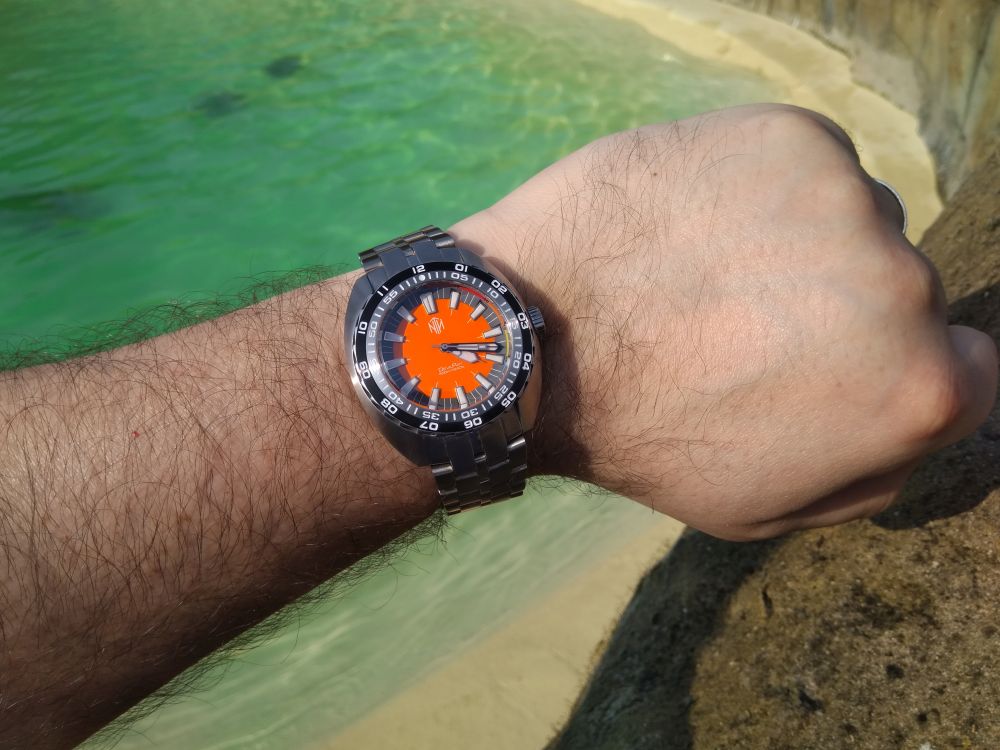 If you take lots of great things and mix them together, then the end result is going to be even better. You've heard the phrase "Greater than the sum of the parts", if not, it means that you can put lots of smaller things together and what it makes is greater than if they stayed as individual pieces.
It doesn't always work though.
You wouldn't take some truffles, saute them in champagne, add some caviar, a hint of ambergris and serve on a bed of fillet steak and strawberries?
The ingredients don't just have to be good by themselves, but need to compliment each other too, otherwise you're going to make a mess that is much less than the sum of the parts.
And that brings us to the NTH DevilRay.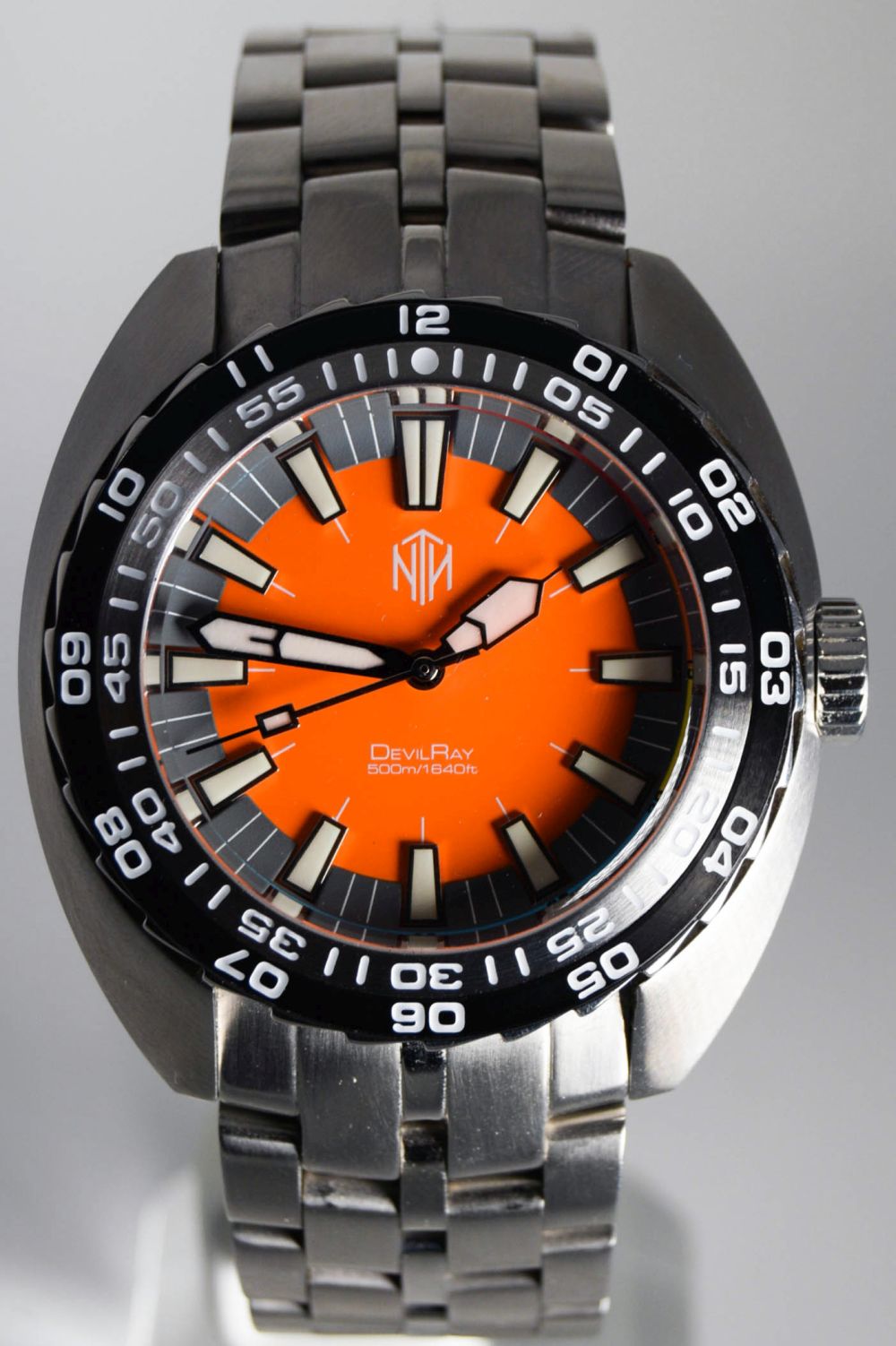 If you've read my review of 2 previous NTH watches:
https://12and60.com/nth-azores-santa-fe-watch-review/
You'll know that I think the companies owner, is the epitome of a "MicroBrand" owner; down to earth, accessible, hard working, genuine and produces a great product.
The DevilRay came about as a collaboration with a few of his buddies, to make the ultimate diver.
So what are the ingredients, from what I can see?
The case of a Doxa Sharkhunter – Especially with that orange face
Inner depth gauge of a Crepas Decomaster
Face of a Seiko Monster
Bezel of a Doxa Sharkhunter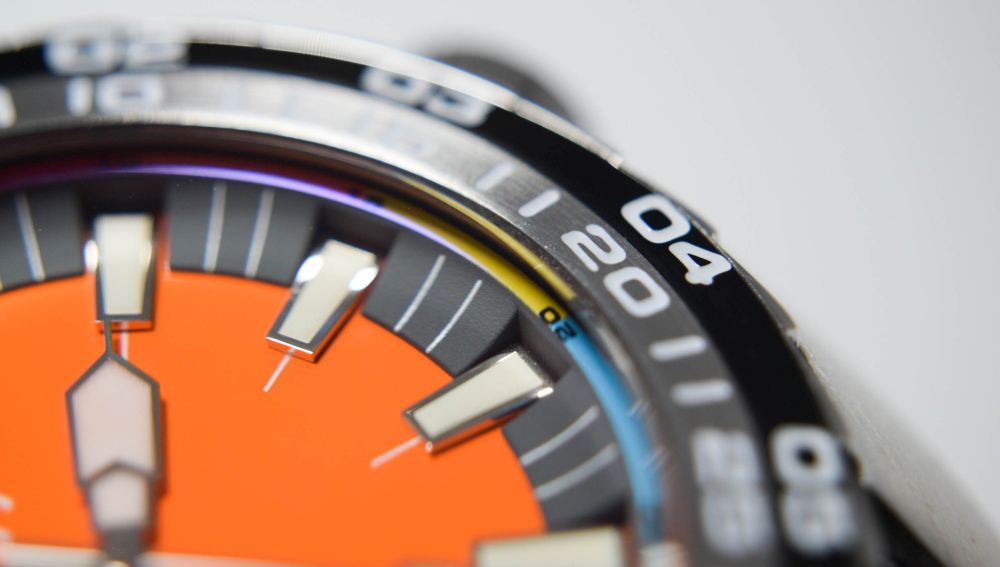 Here are the specs: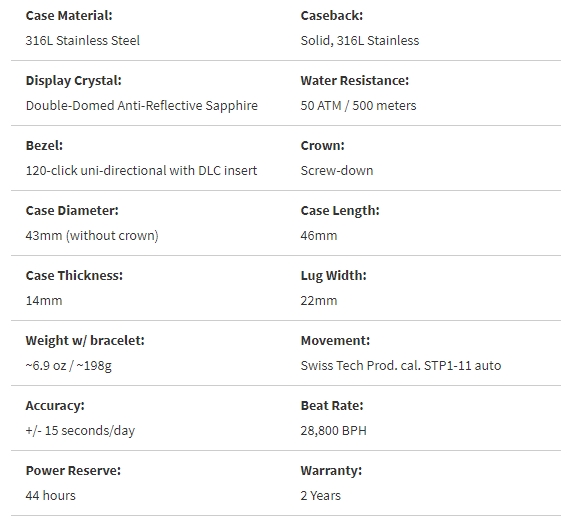 I have to point out, this is a prototype I have here. Chris has asked me to note the following:
1. Bezel edges on production pieces are brushed, not polished.
2. Ditto the sides of the bracelet.
3. Bracelet links are better finished/made and more articulated on production pieces.
4. Crystal shape is very slightly different on production pieces, which makes the colored depth gauge around the dial visible when viewed head-on.
5. Crown is slightly longer on production pieces.
These wouldn't change my opinion, except the crystal shape, as I do find the depth gauge a bit hard to see.
The face however is beautifully done. The chunky applied markers, the sloping inner bezel and the great AR coasting really this watch a definite character.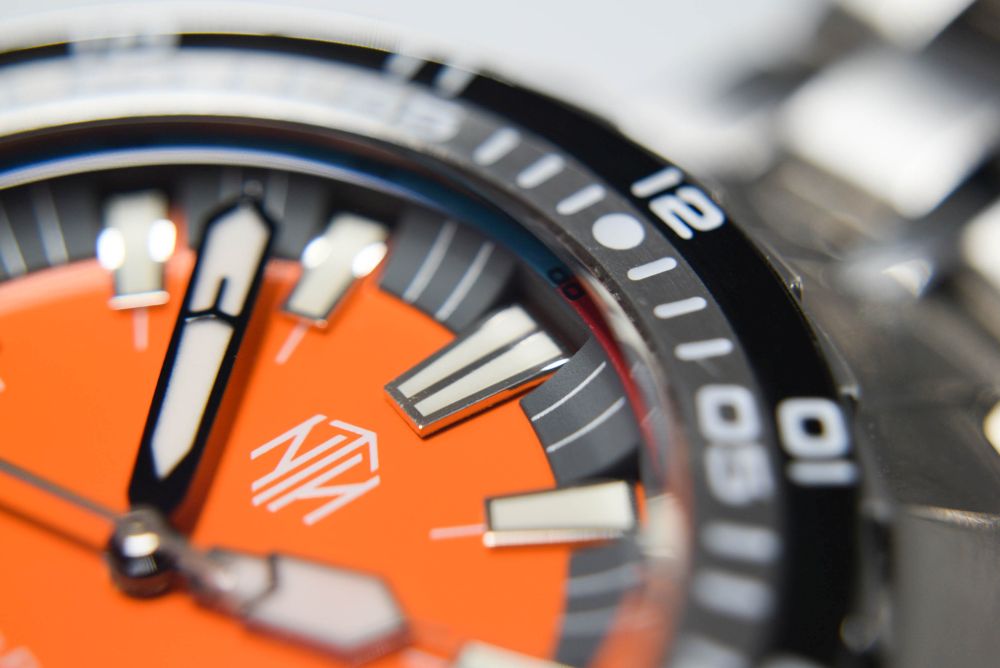 The hands are functional, yet still fit in with the overall chunkiness of the watch.
The case is beautifully done. Lovely retro shape, but it doesn't try at all to be svelte, this is a manly watch.

The way it goes out and tapers in is really nice and helps it belie its size and is finished well. All that, and it's 500m Water Resistant.

The crown turns easily and is nicely decorated.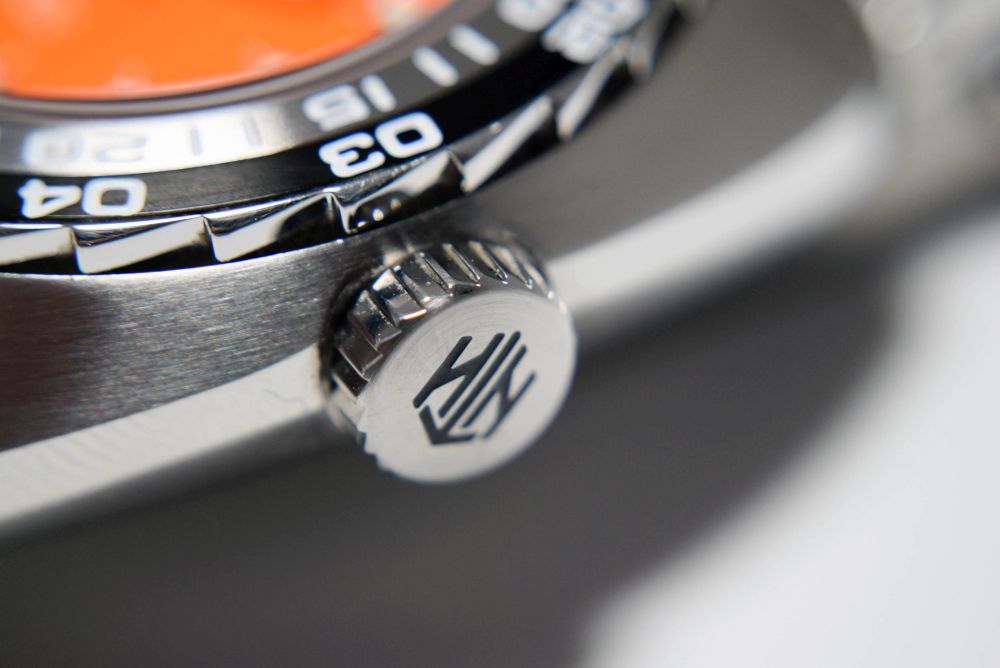 The bezel is stunning, even though the edges will be brushed on the production version, and it has a lovely firm action.
I've seen some put it on a Nato. I don't think I ever would when it comes on a bracelet this nice and this original. No Oyster here, just a multi linked all steel one, with screwed links. I can't think of where the influence of this came from, so I'm not going to try, it's just probably the best bracelet I've seen on an MB watch in this price range.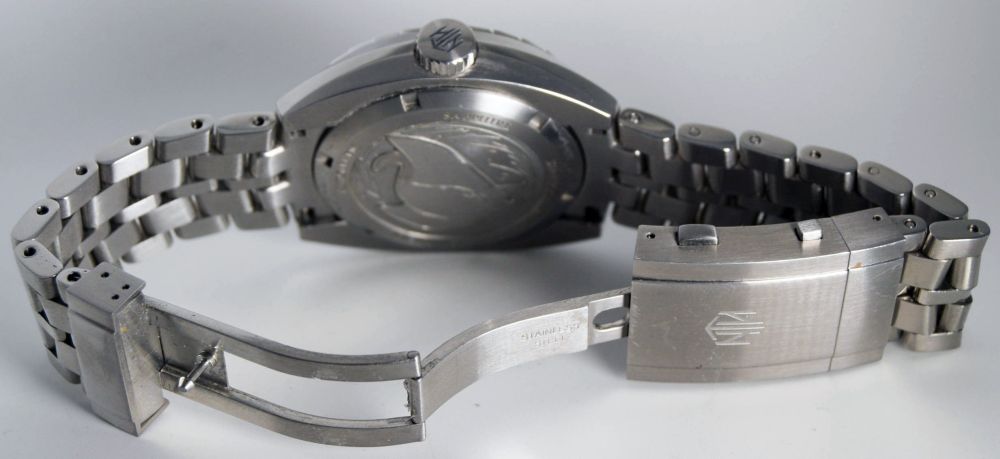 The ratcheting clasp is really good. I mean luxury brand good. It reminds me of the one on my Edox diver. It looks good and is easy to adjust comfortably and it stays rock solid.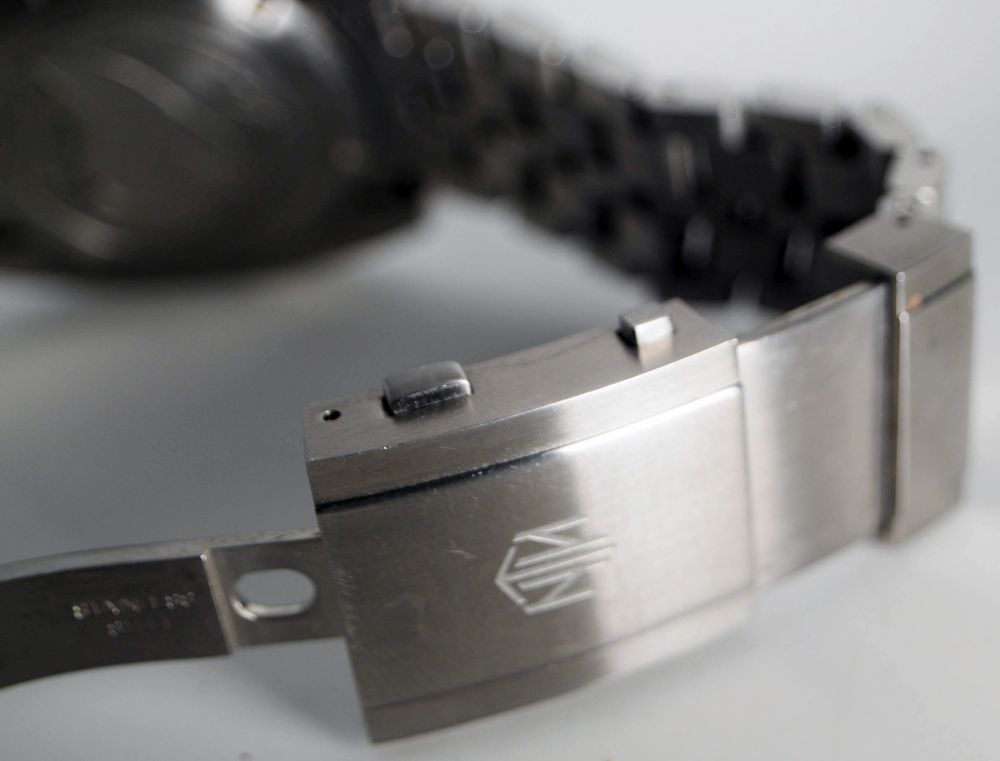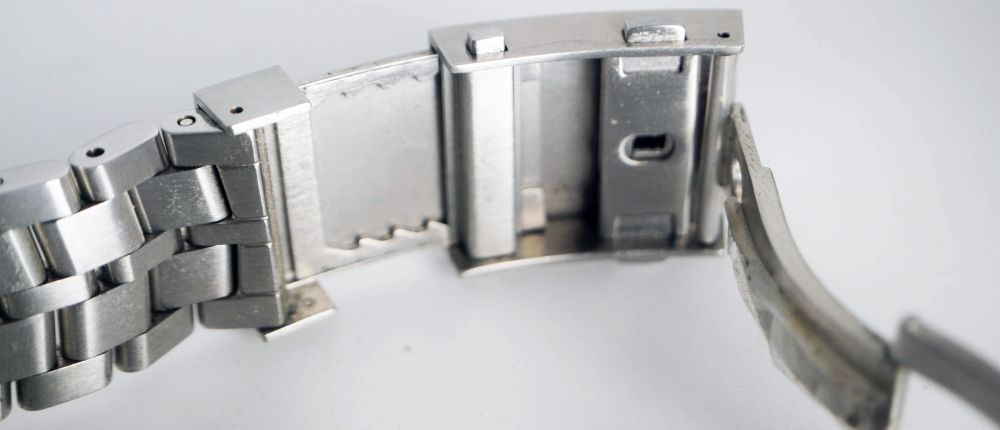 As you know, I'm not a caseback man, but I have to conceed, again, this is a lovely engraved caseback, with the eponymous DevilRay on it.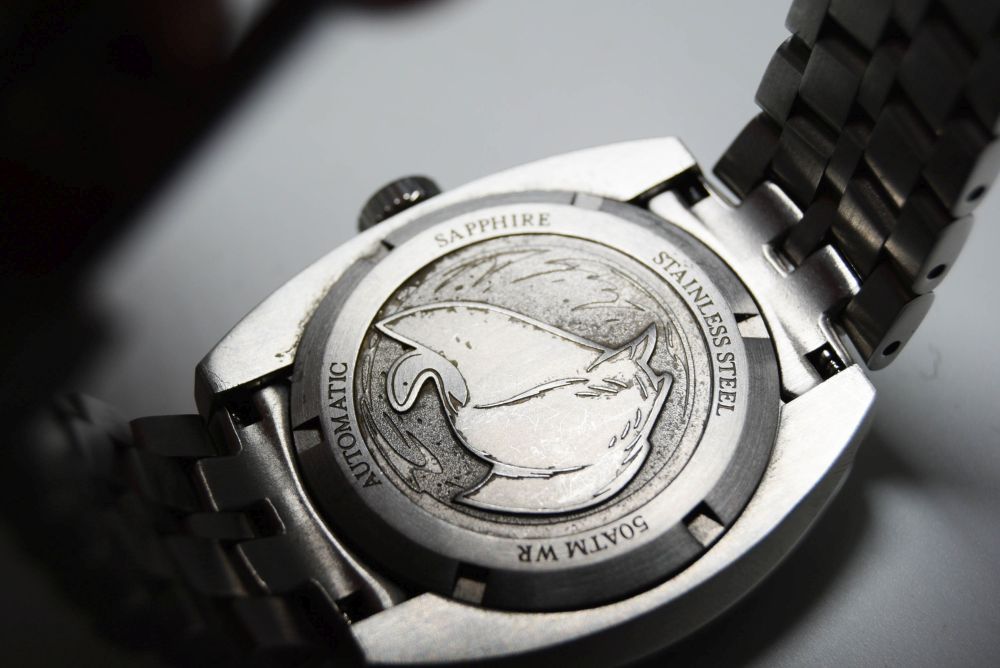 The STP 1-11 is a well loved Swiss movement, from one of the biggest watch houses out there, and indeed I couldn't fault the timekeeping.
And the lume. Forget about it. When it's dark, this watch reminds me of a dartboard. That's a positive, it means it has character, even when it's dark.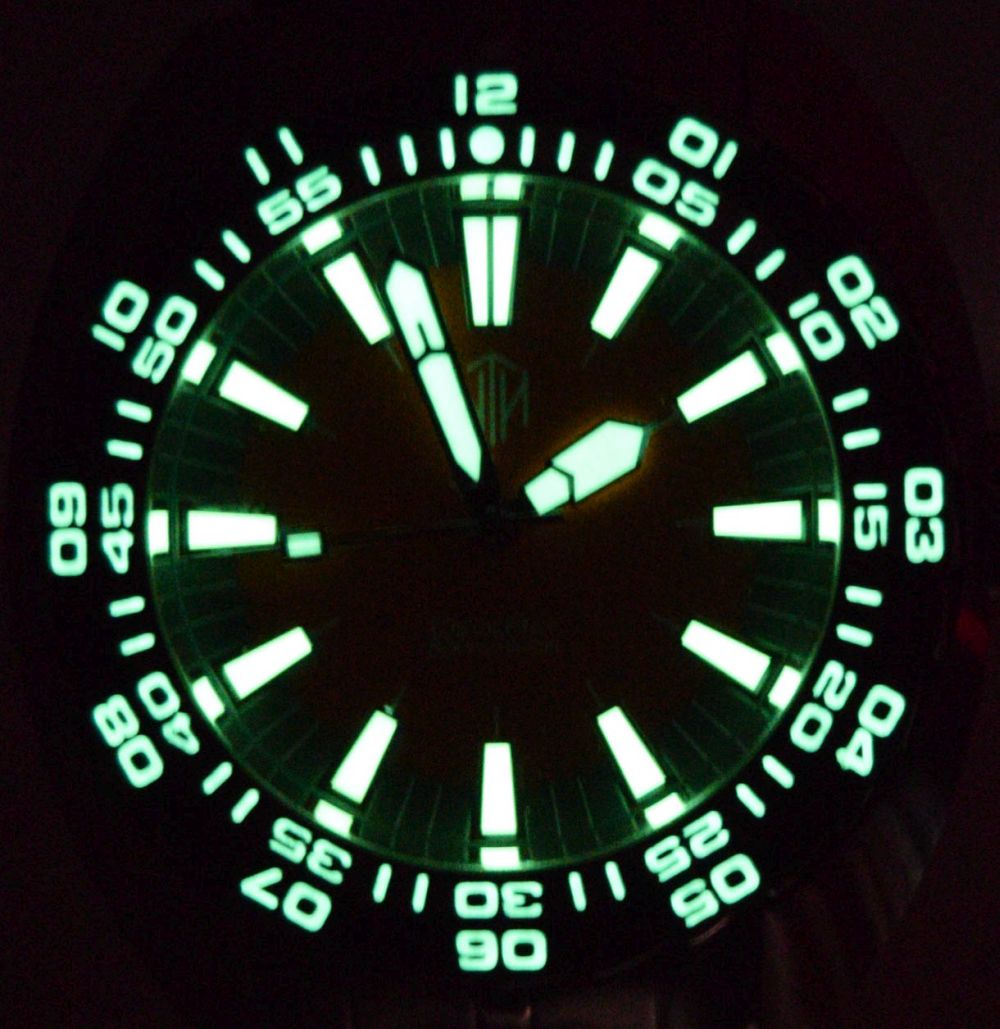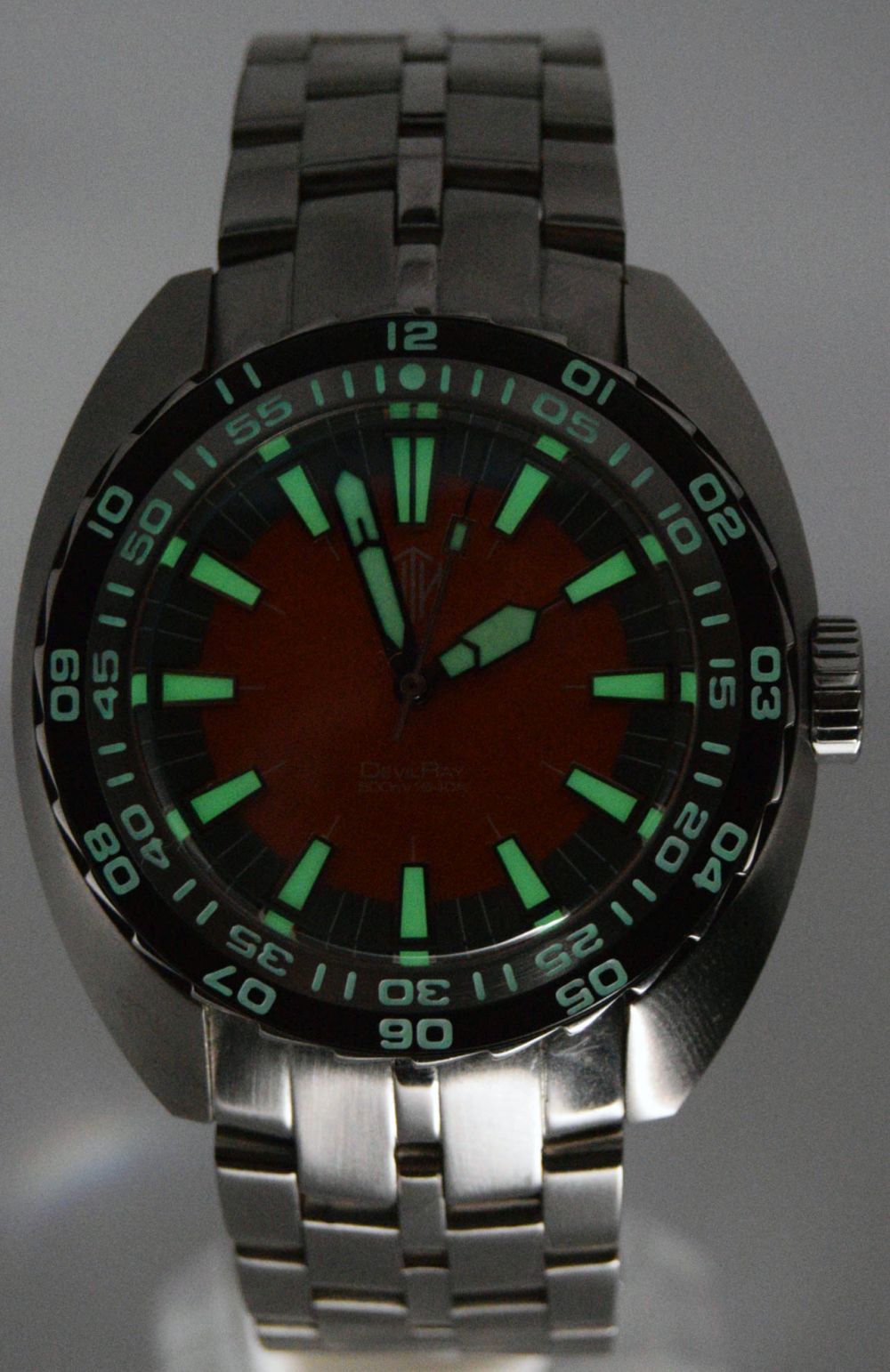 So, does this mish mash work? Is it greater than the sum of its influences?
Yes, very much so.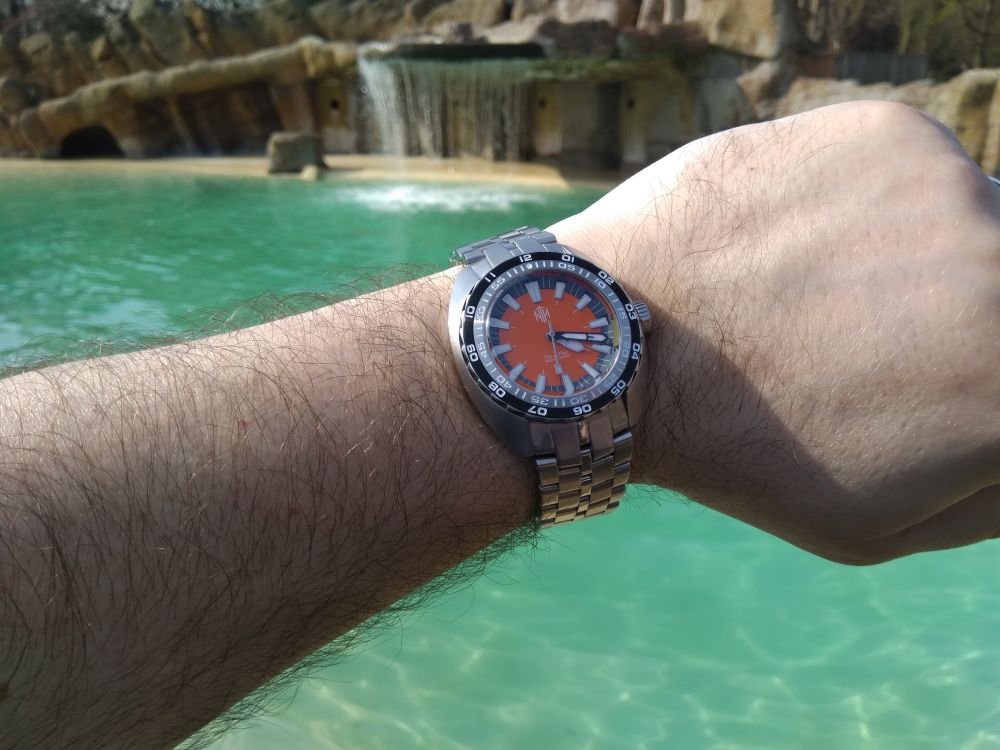 This watch encompasses everything I love about dive watches. It's big cushion shaped case, it's brash yet varied and wonderfully detailed dial with all the colour, the chunky, well made, bracelet, the slightly domed sapphire with great AR coating, the gear like bezel and just how it looks all put together.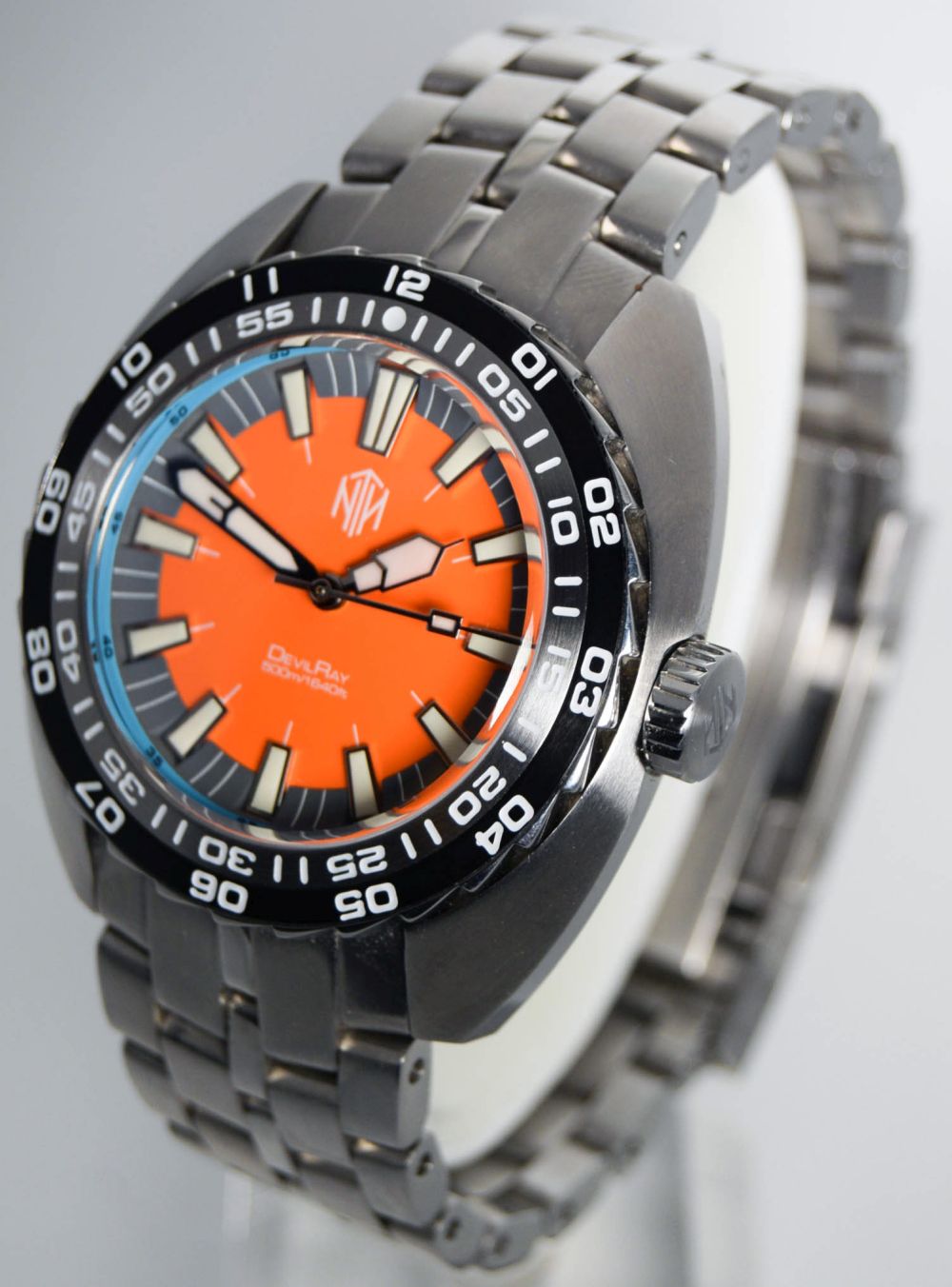 This isn't a horrific truffle and caviar concotion, this is more down to earth, but much better.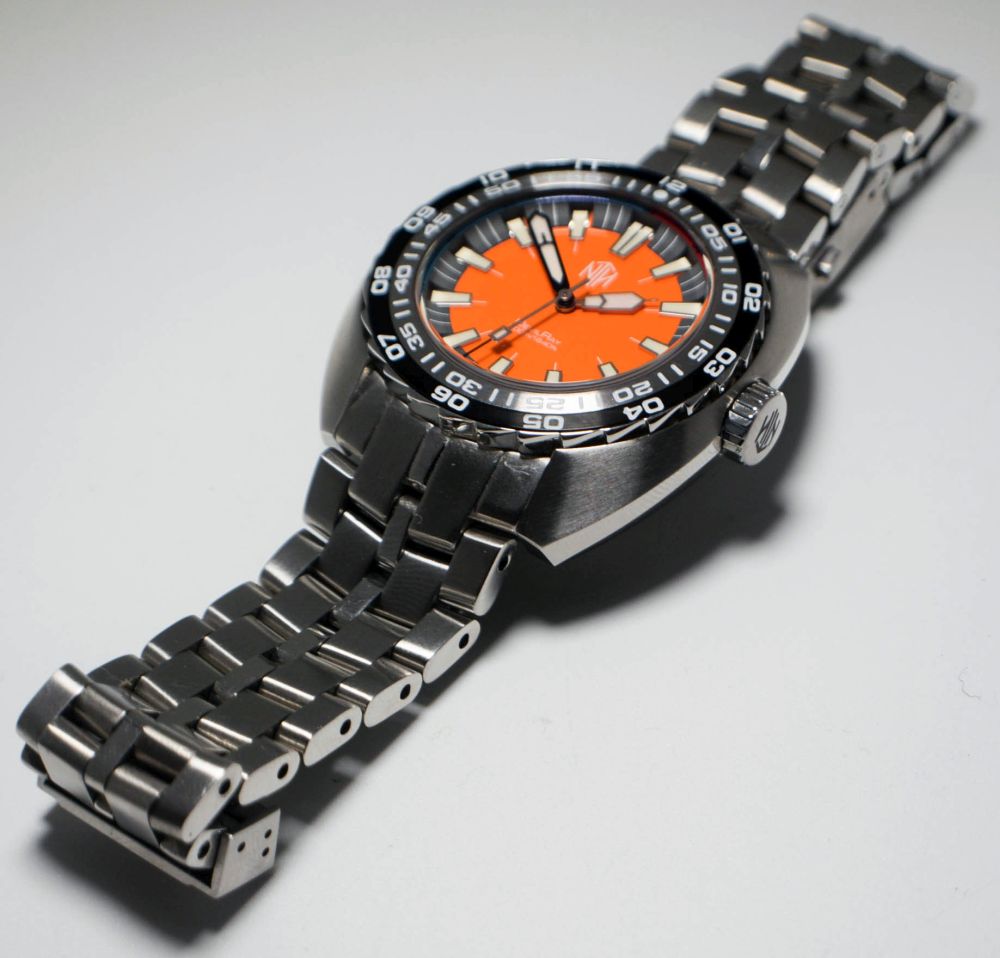 This is a bacon cheeseburger, with some chili and an egg on top. All great ingredients, that together make something that's appealing to everyone without being pretentious or overly fussy.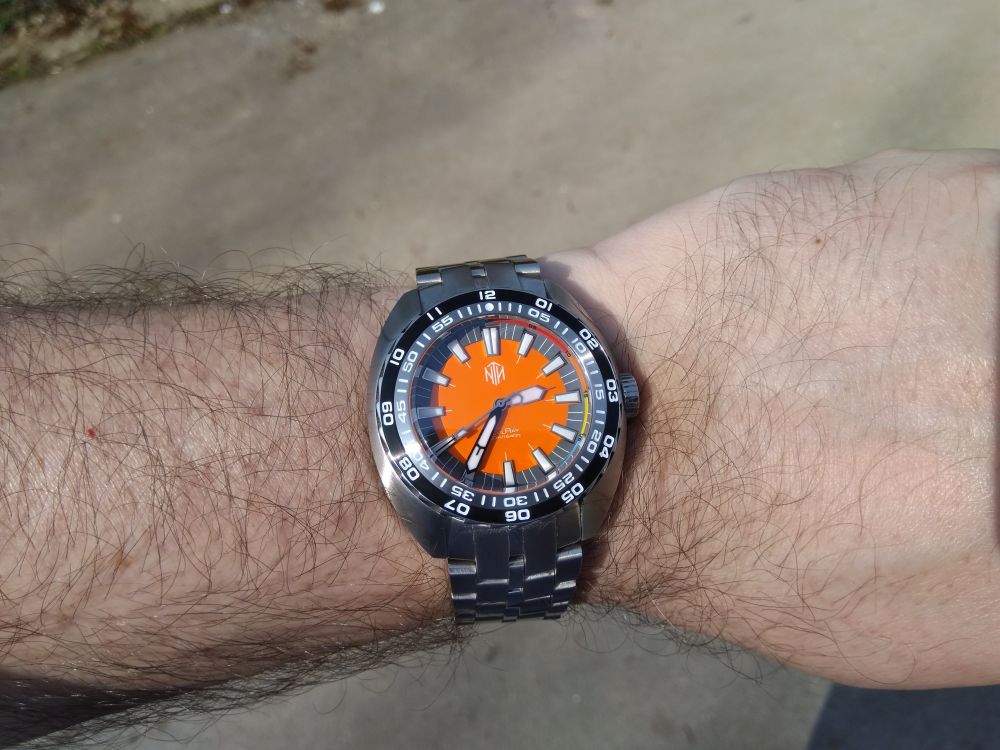 And that's about all I can say. I've hovered over the "Add to basket" button for a silver faced one with a date a few times, it's just I'm on a self imposed watch diet. If it wasn't for that, I would have pre-ordered one and, when it turned up, would have been very satisfied that I've probably got all the dive watch anyone would want.
The ethos of this watch is what I wanted for my Deaumar Ensign, but whereas I didn't nail it, Chris and his pals did. Go buy one, this is a stunner!