Fears Watches were established in Bristol in 1846 by Edwin Fear, but sadly ceased trading in the 50's. SalonQP 2016 saw this brand relaunched by his great-great-great-grandson Nicholas Bowman-Scargill. It created quite a stir, no doubt because if the heritage of the original watch company; but also because it's an actual relative of Edwin Fear who has done so – a true descendant to restart it.
Their first release is the Redcliff – available in two dial colours: blue and white. This model is the white "Jetliner" version and I, for one, really like the design and vintage / retro feel. The question is this: is £650 just too much for a quartz watch, even if it is Swiss Made? Let's find out.
The specs
Dimensions: 38mm diameter x 8mm height x 45mm lug to lug
Weight: 39g
Water resistance rating: 5ATM / 50m
Movement: Ronda 515
Lug width: 20mm
Warranty: 5 years
Price: £650
The case
The case of the Fears Redcliff is a simple barrel shape; fully polished to a high degree. I personally feel it's extremely wearable at size it is with a 38mm diameter and slender 8mm height.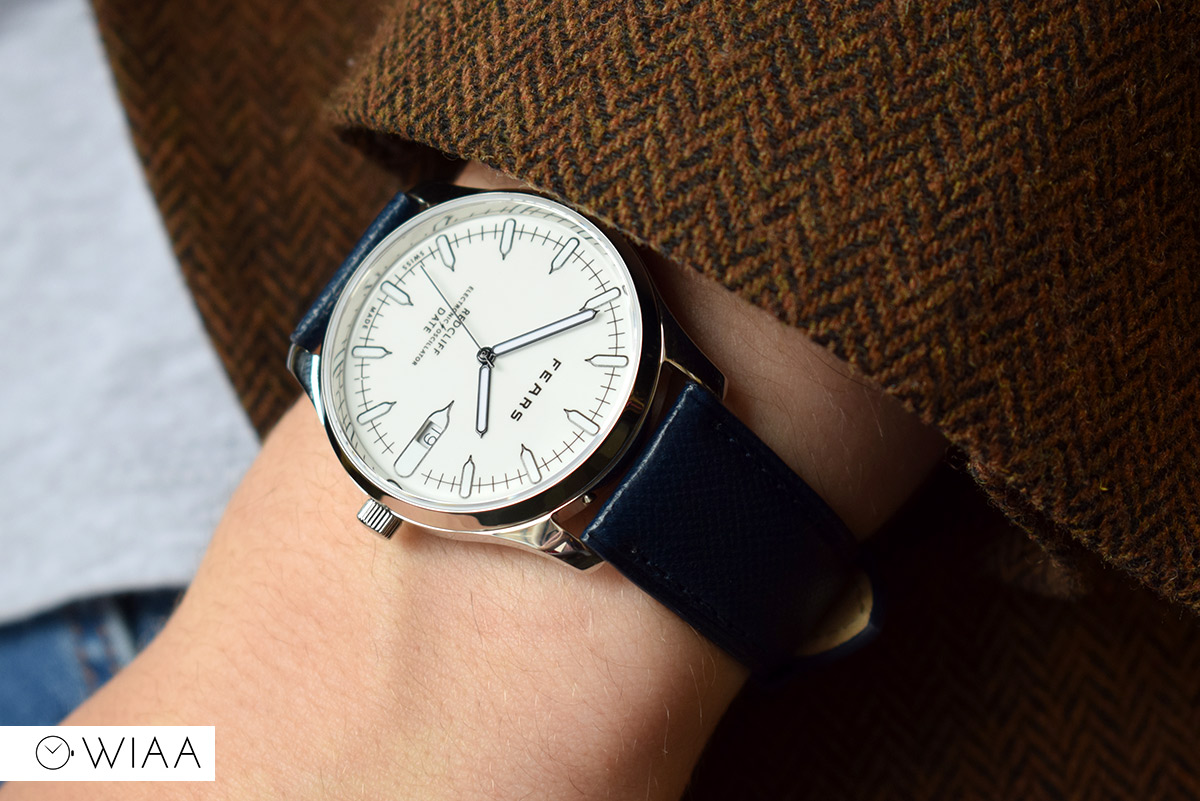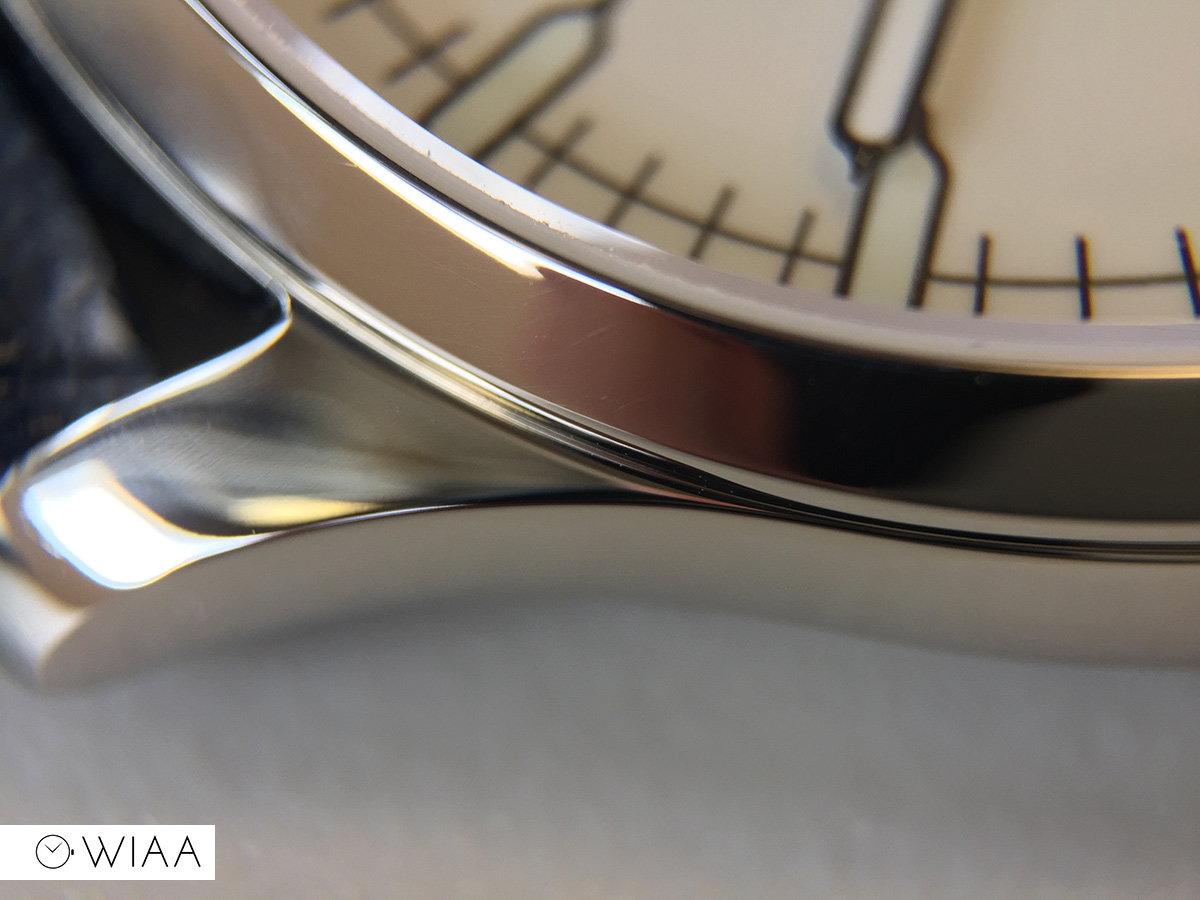 It has a pleasant shape which contours to the wrist well, thanks to the shapely lugs.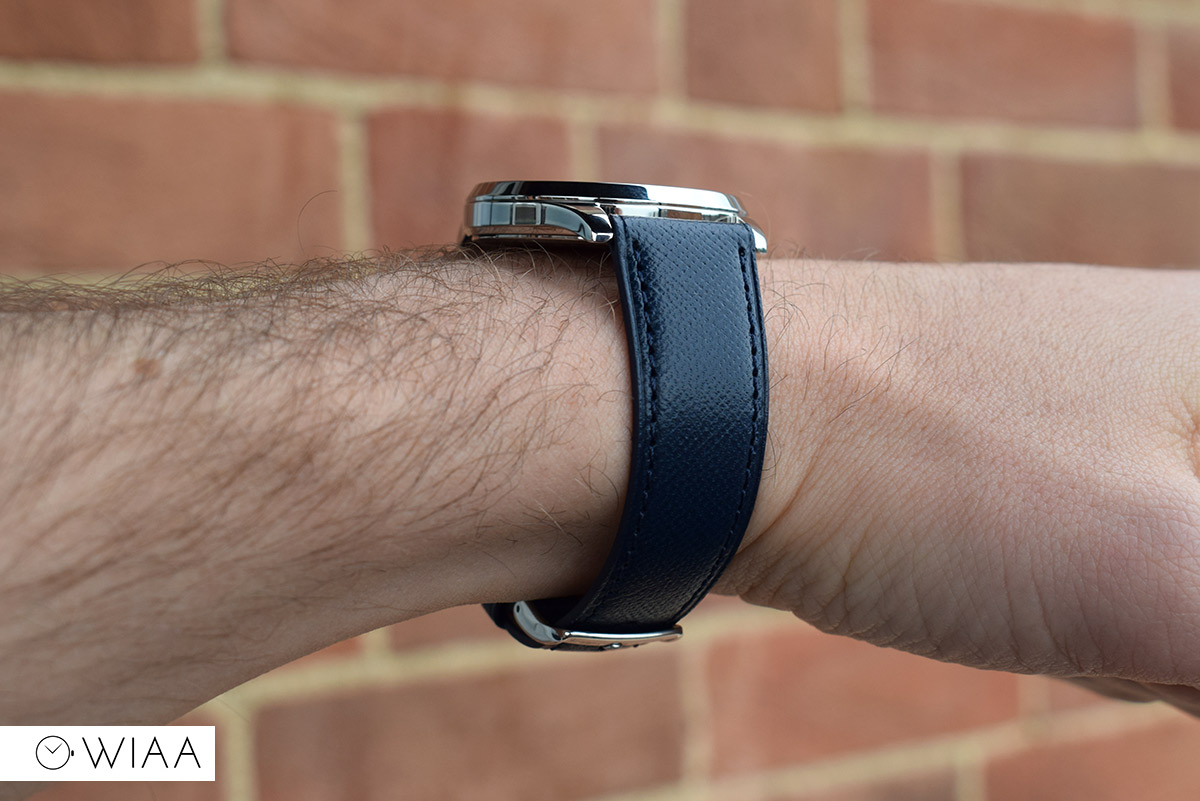 The push-pull crown is simple, easy to use with good grip. It has FWC laser etched on, however I believe this should be engraved ideally to signify a higher quality finish.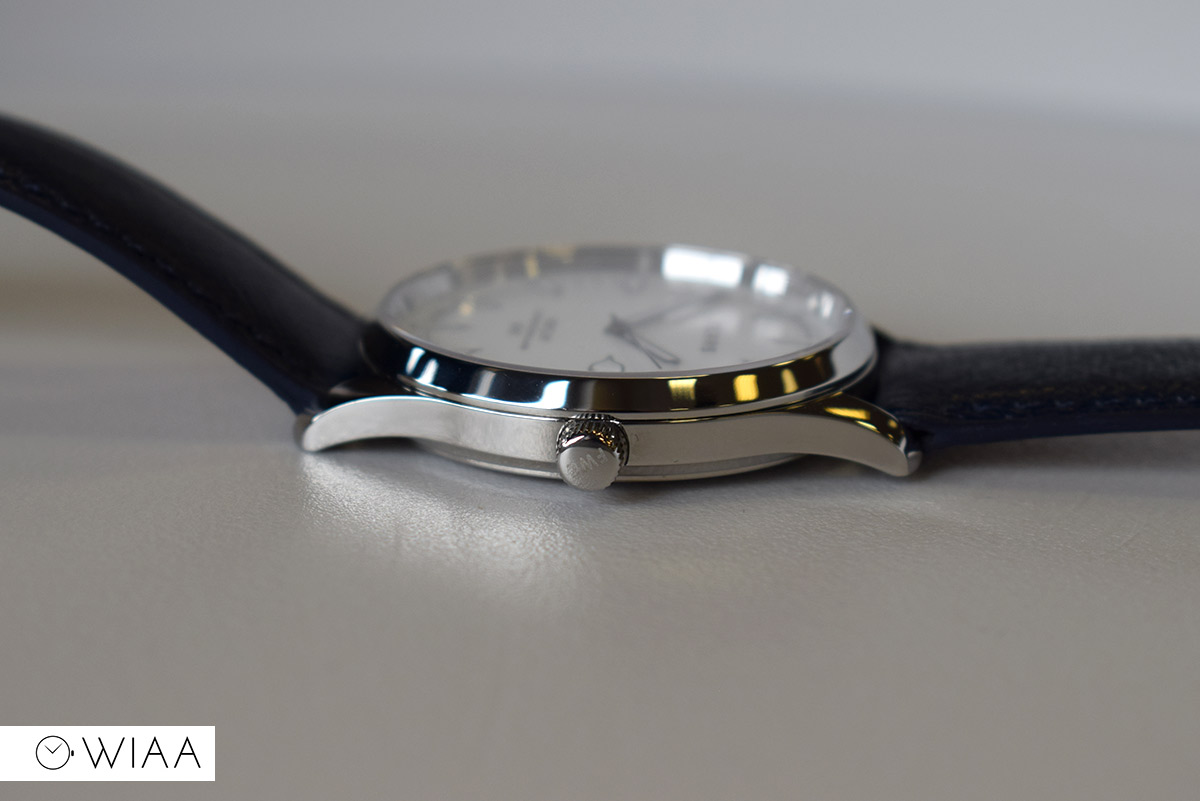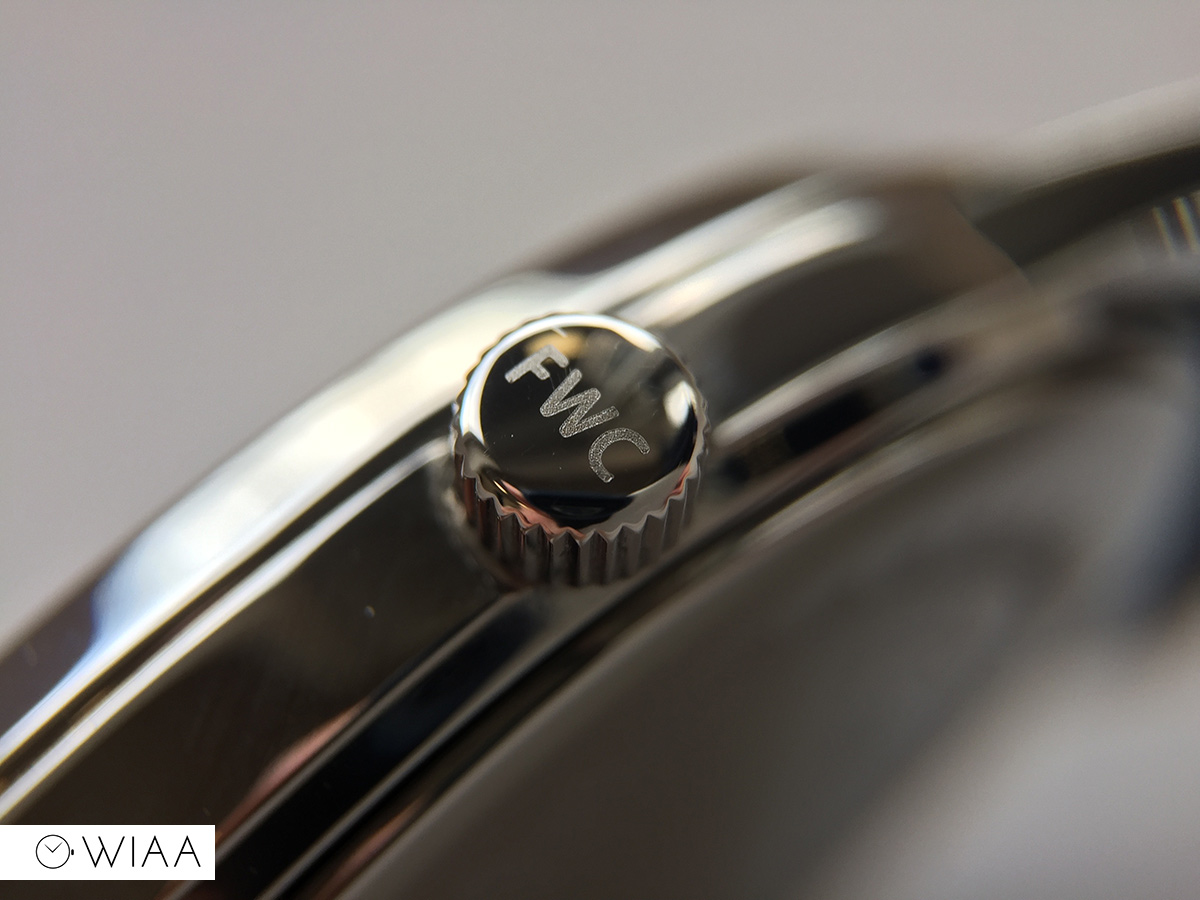 The push-on caseback is a simple affair but has an attractive design to it. Again, like the crown, all markings are laser etched. This is a shame as decent deep engravings can create quite the impression – which a watch costing £650 should do.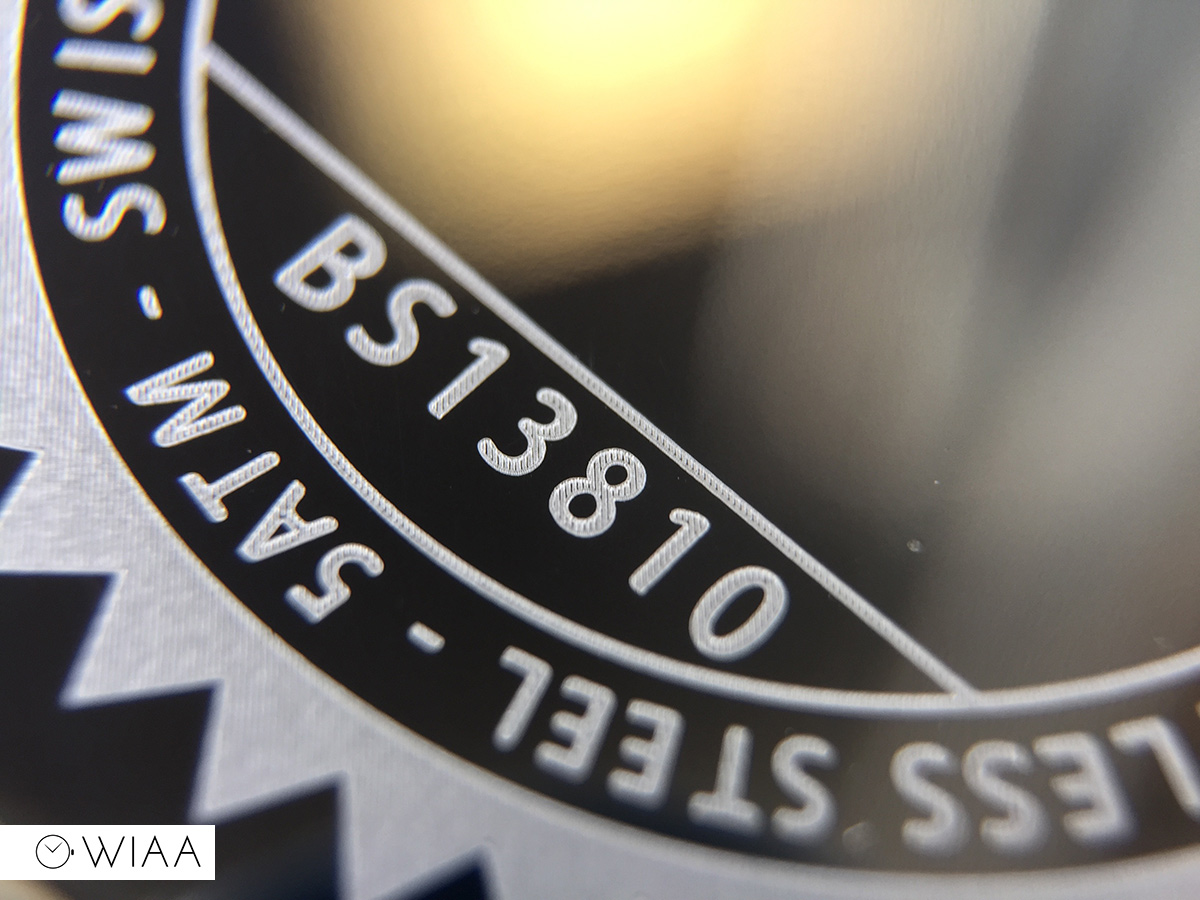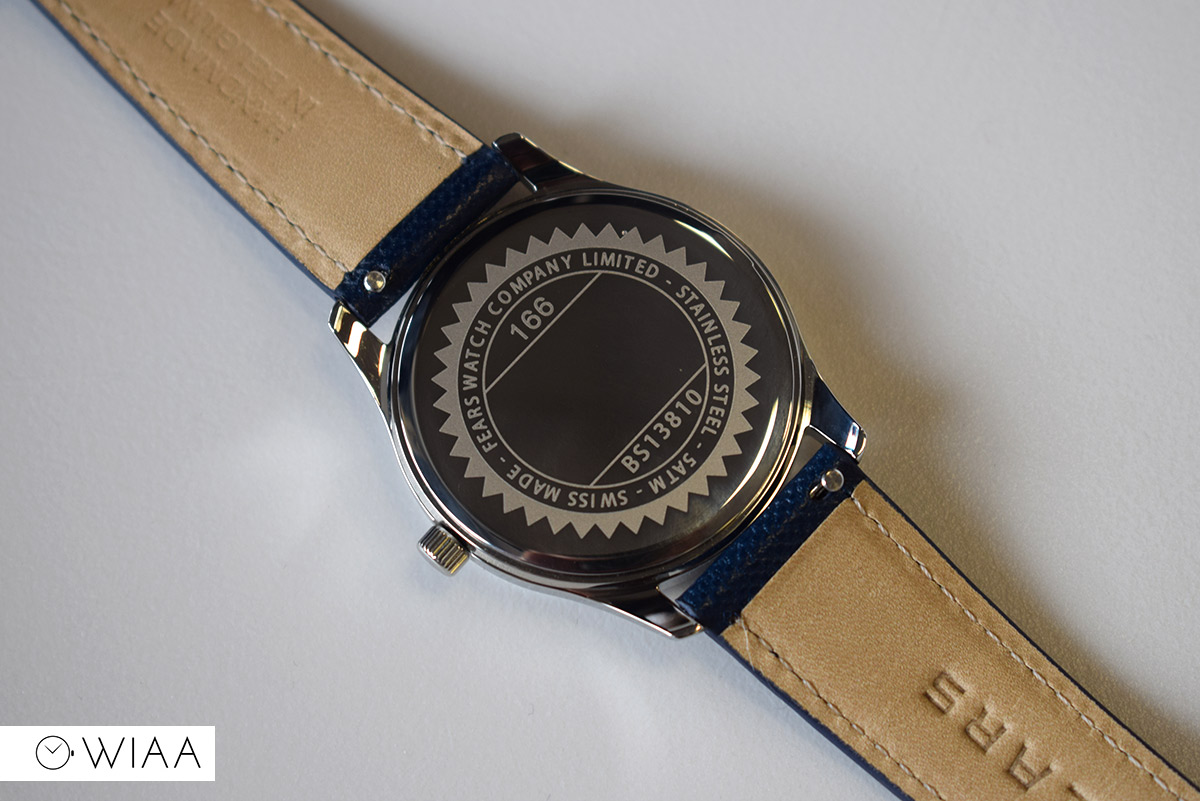 The sapphire crystal sitting on the top provides excellent clarity to the crisp dial.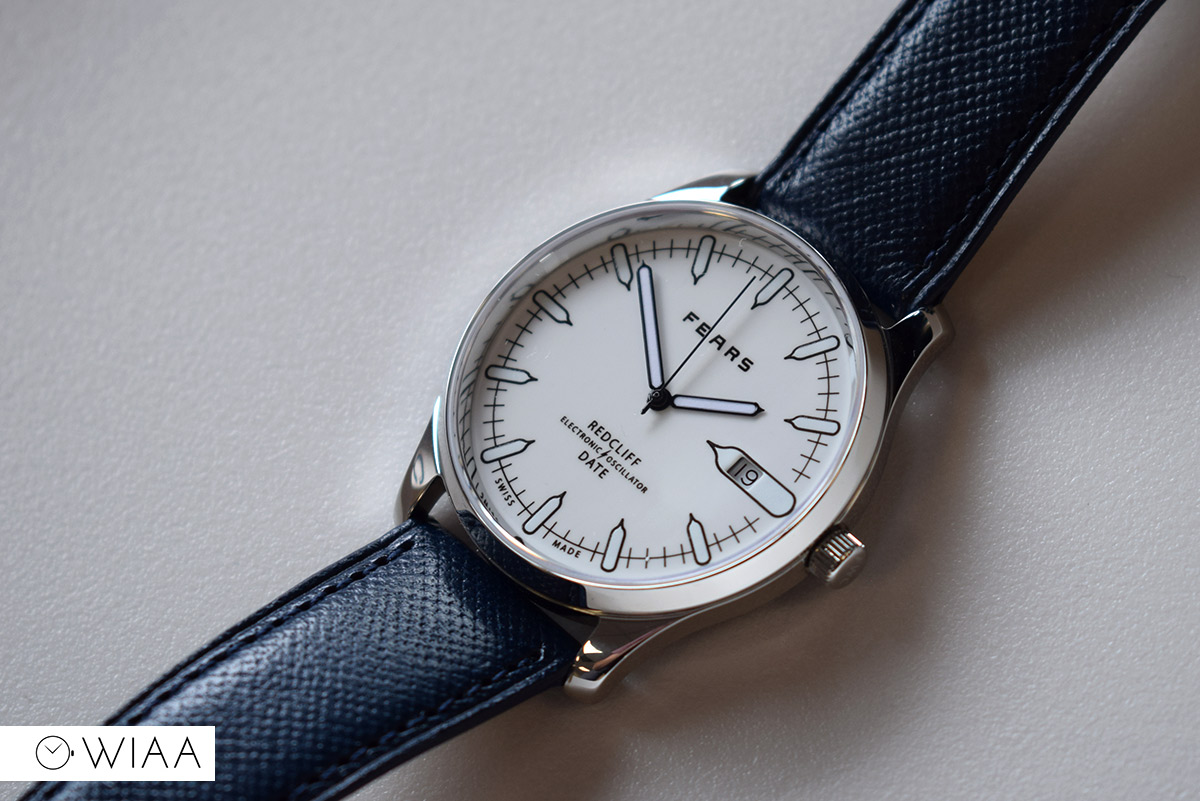 The dial
The dial is vintage inspired, obviously influenced from an original Fears watch – namely the logo and hands / brand identity. I personally really like the design – it's smart and classy, but has the ability to be casual and fit in with the cool kids as well. It's a very flat dial – there are no applied elements at all, everything is painted / printed directly on.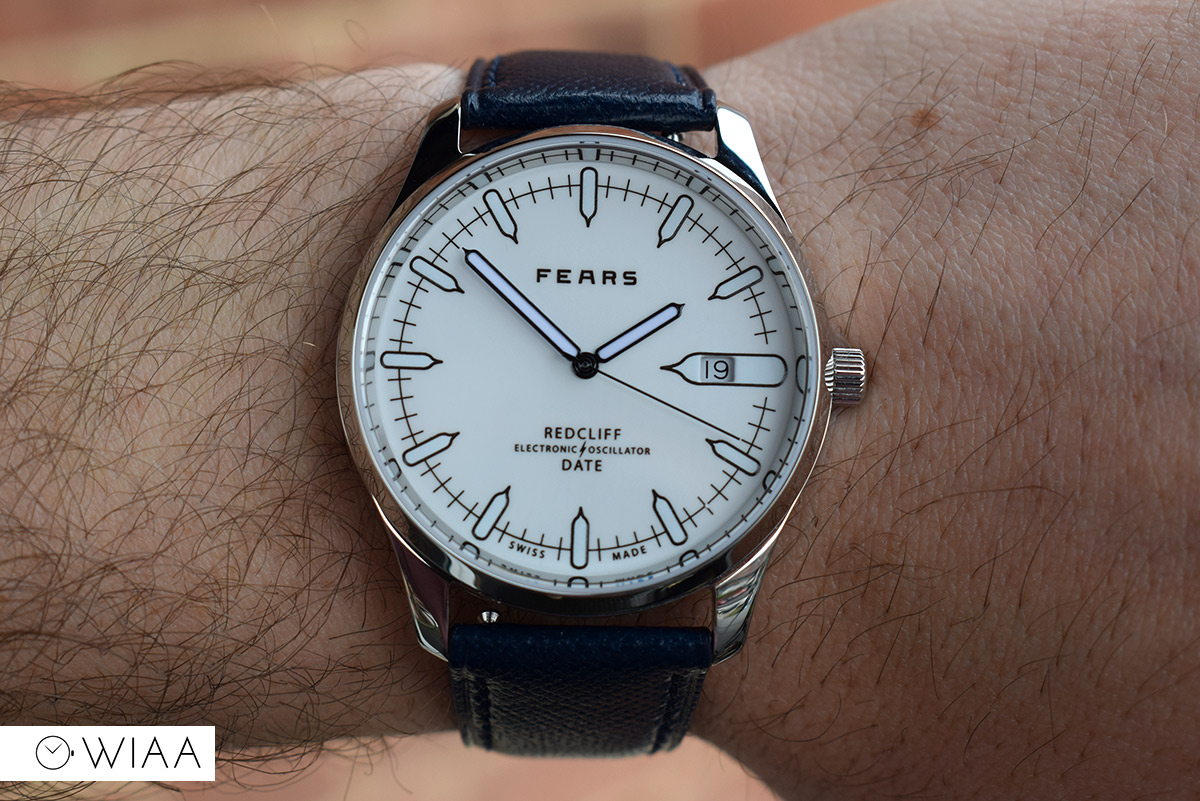 The shape of the hour markers is one that used from the brand identity, and I really like how it's used so effectively throughout.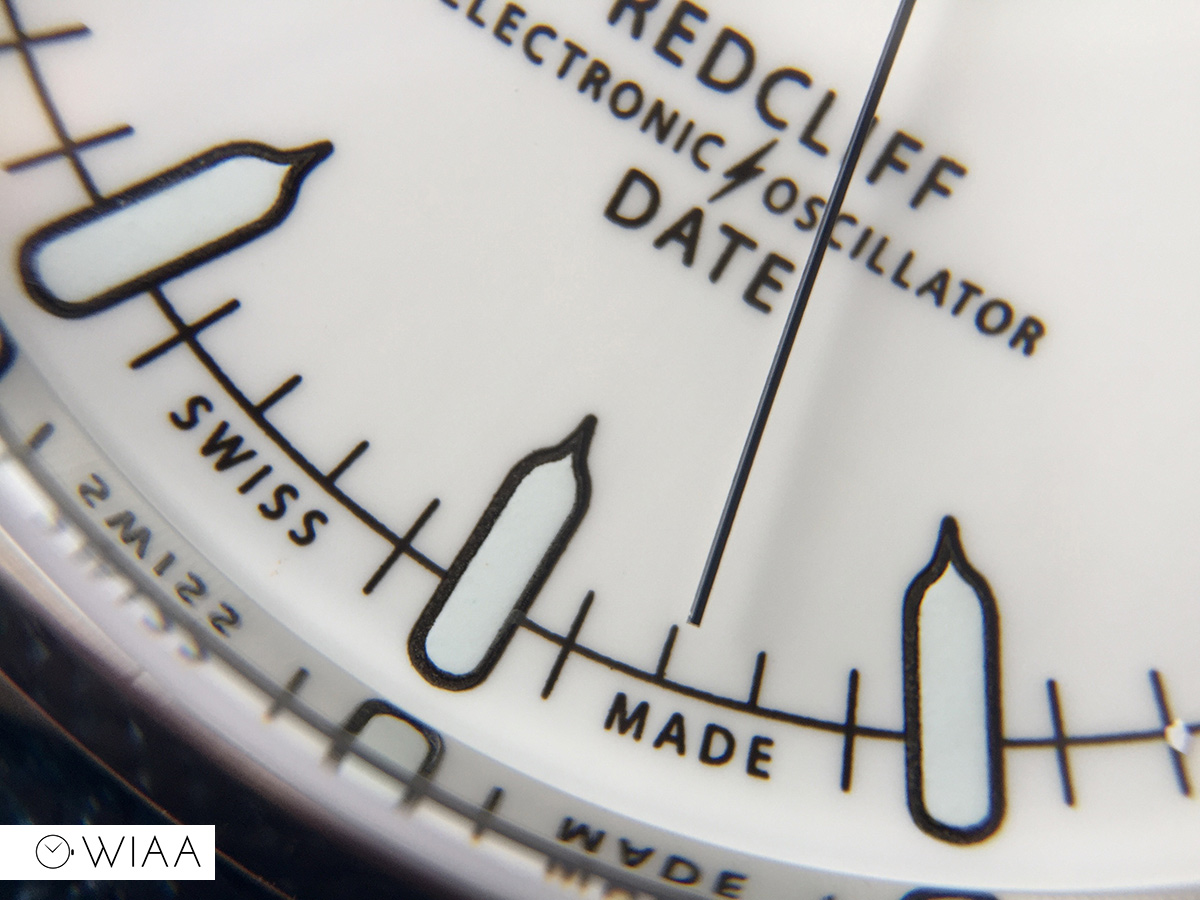 A larger version of this shape also contains the date window – which is a straight cut exposing the white wheel to match the dial.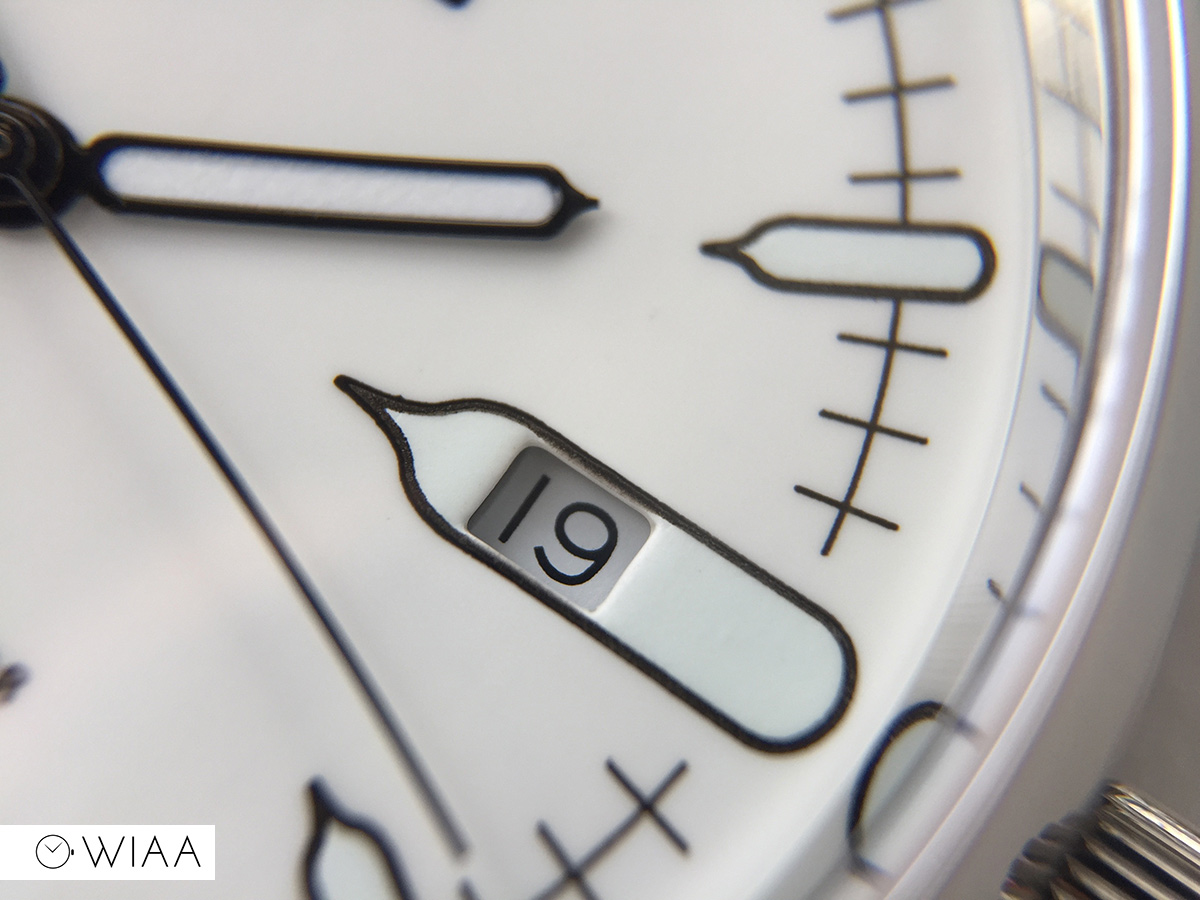 The hands also utilise this shape: they're basically an elongated version with a thin point at the tip. They're similar to syringe type hands, but a little more curvaceous. The second hand is a simple stick.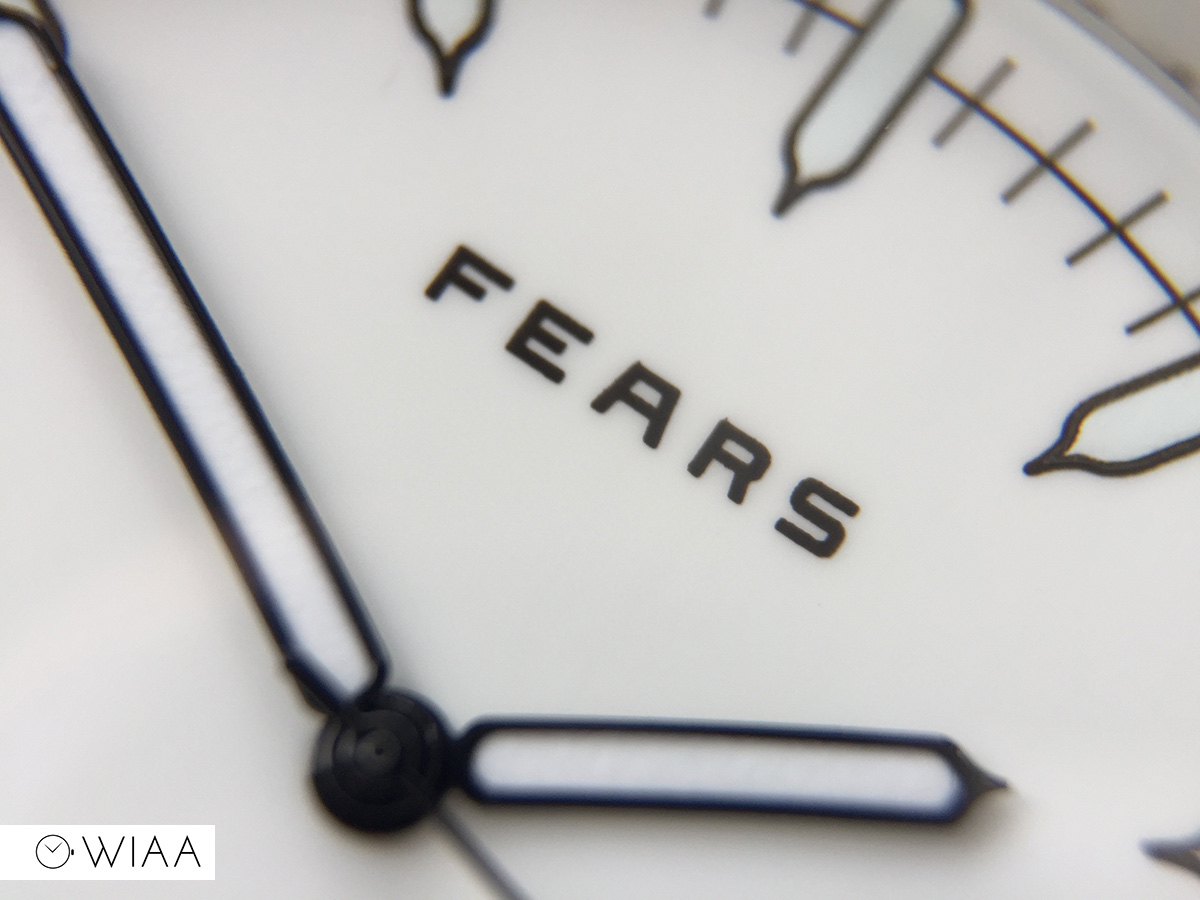 The dial base has a lovely lacquered gloss finish, which shimmers nicely in the light and catches the eye.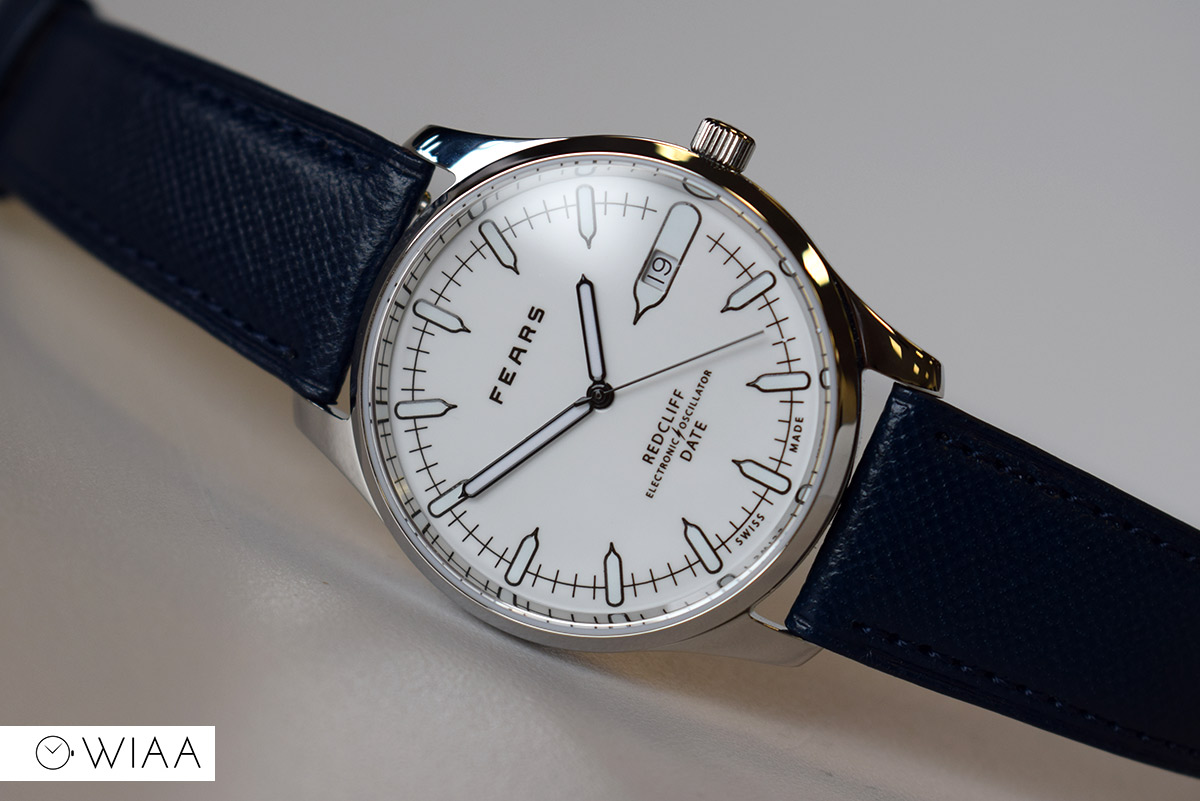 The printing on the dial is effective and interesting. I particularly like the old fashioned statement of an "electronic oscillator" with a lightning bolt – very vintage.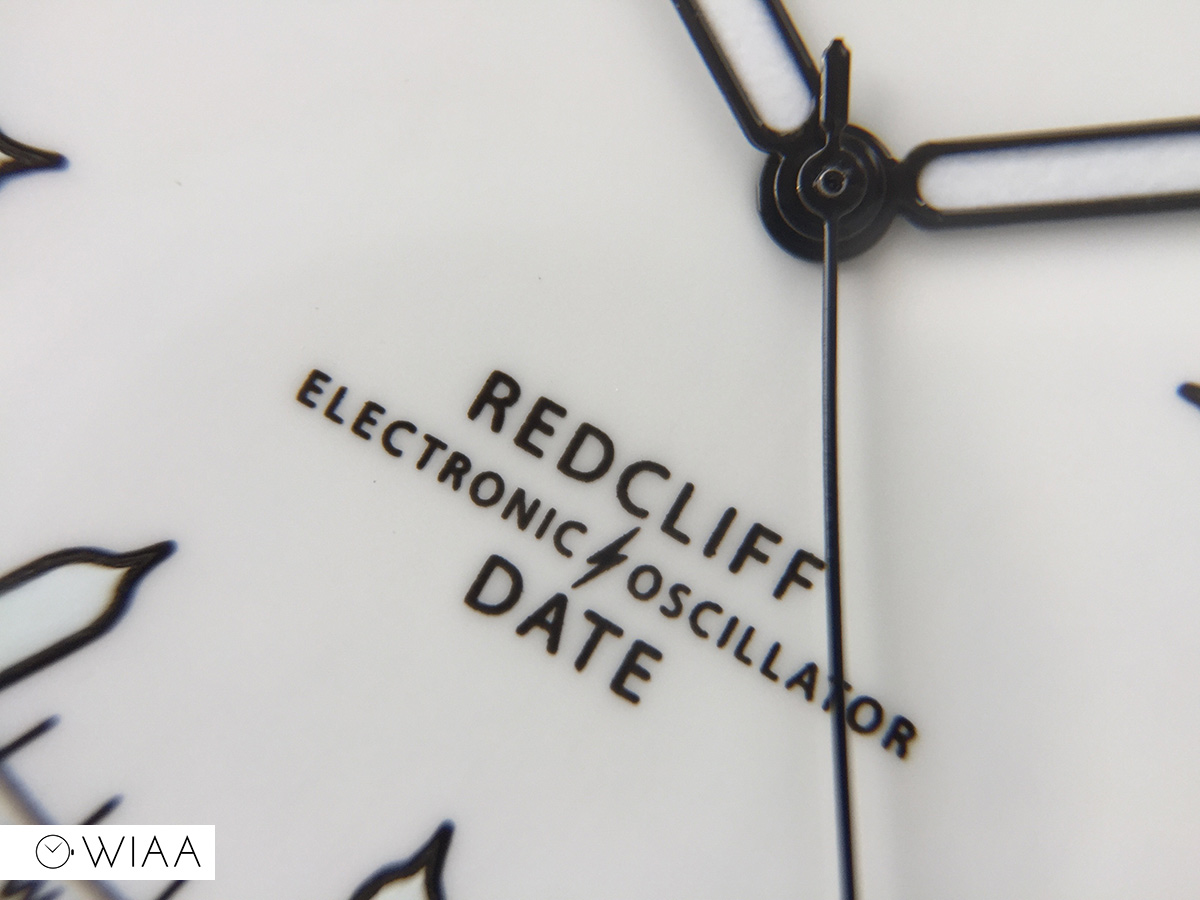 The lume used is regular super-luminova, which is contained within the hands and hour markers. It charges and glows to a fairly standard degree – nothin outstanding but it performs as expected.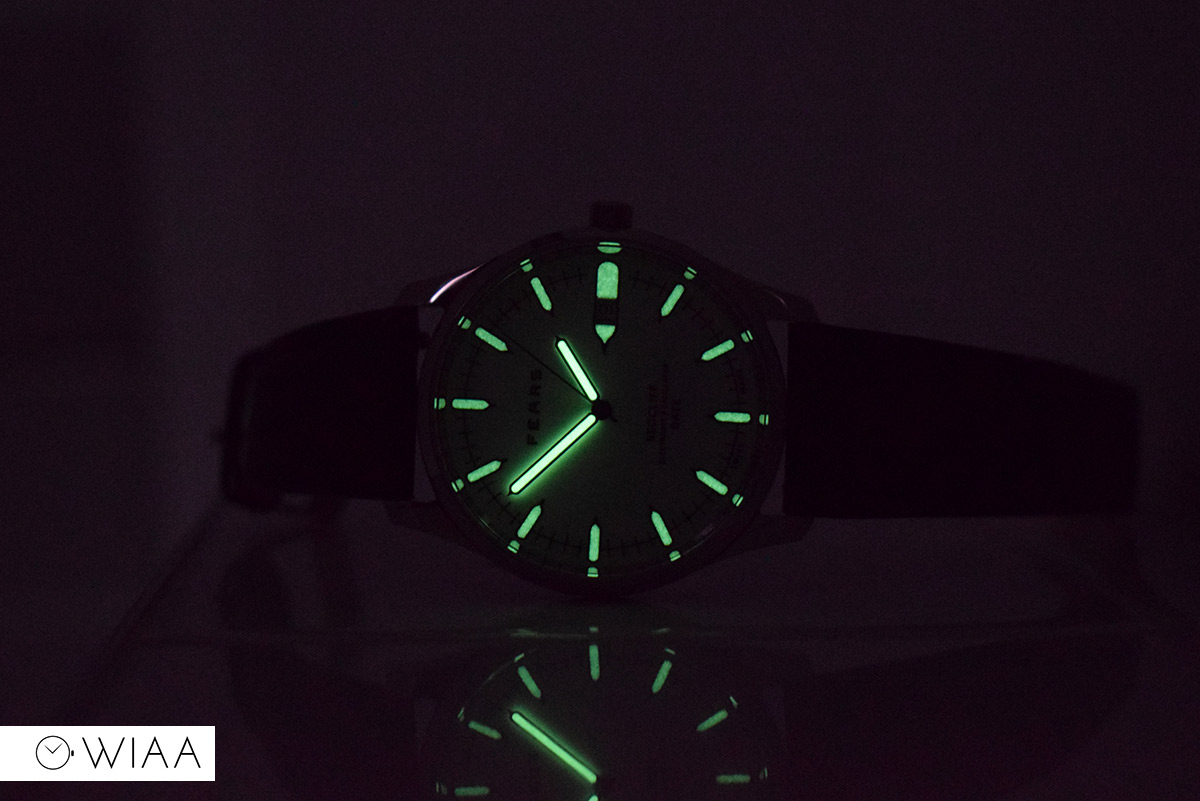 The strap
The strap is made of goat's leather, of which I've not had experience with before. It provides a welcome subtle blue colour and has an interesting bobbly grain which I much prefer to alligator stamp.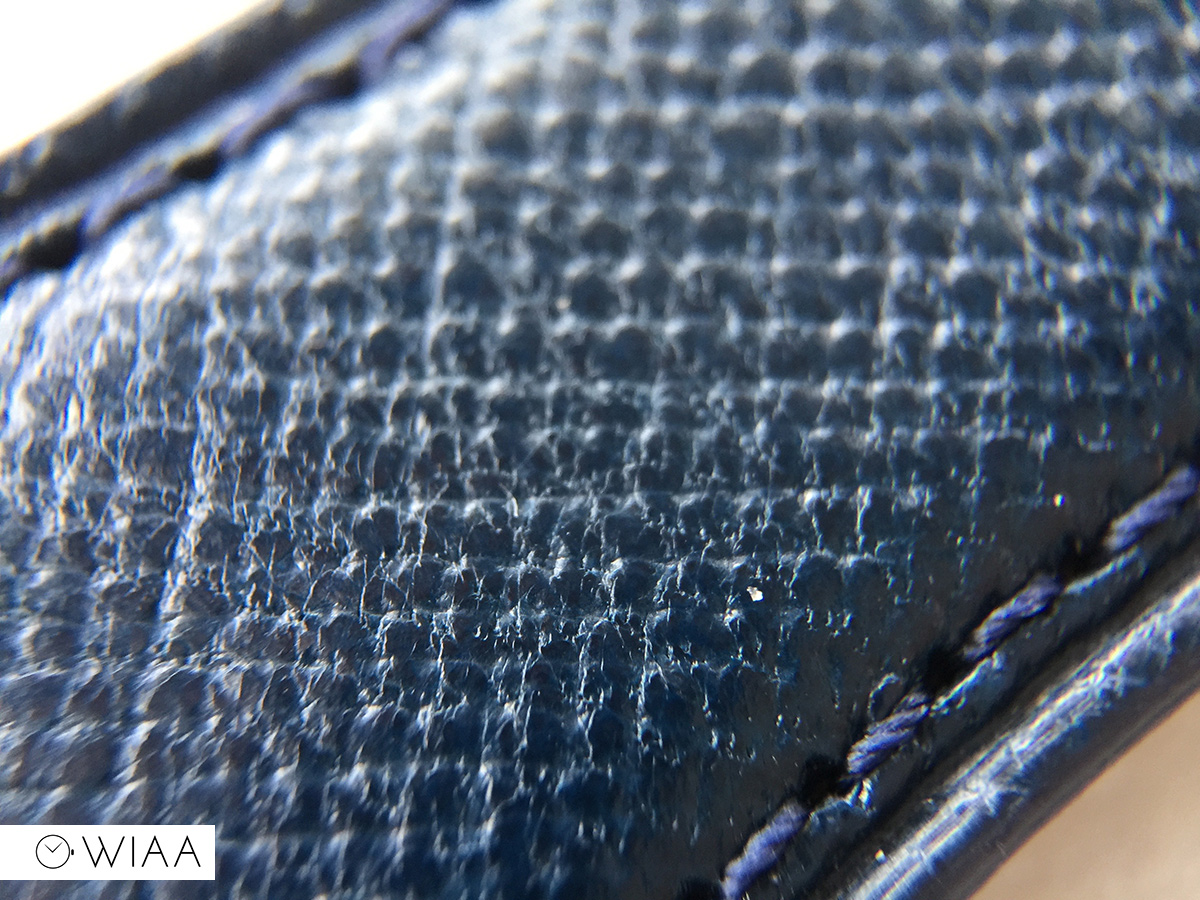 It smells lovely and is obviously very good quality from the moment you strap it on: it's beautifully soft and supple which provides excellent wear experience.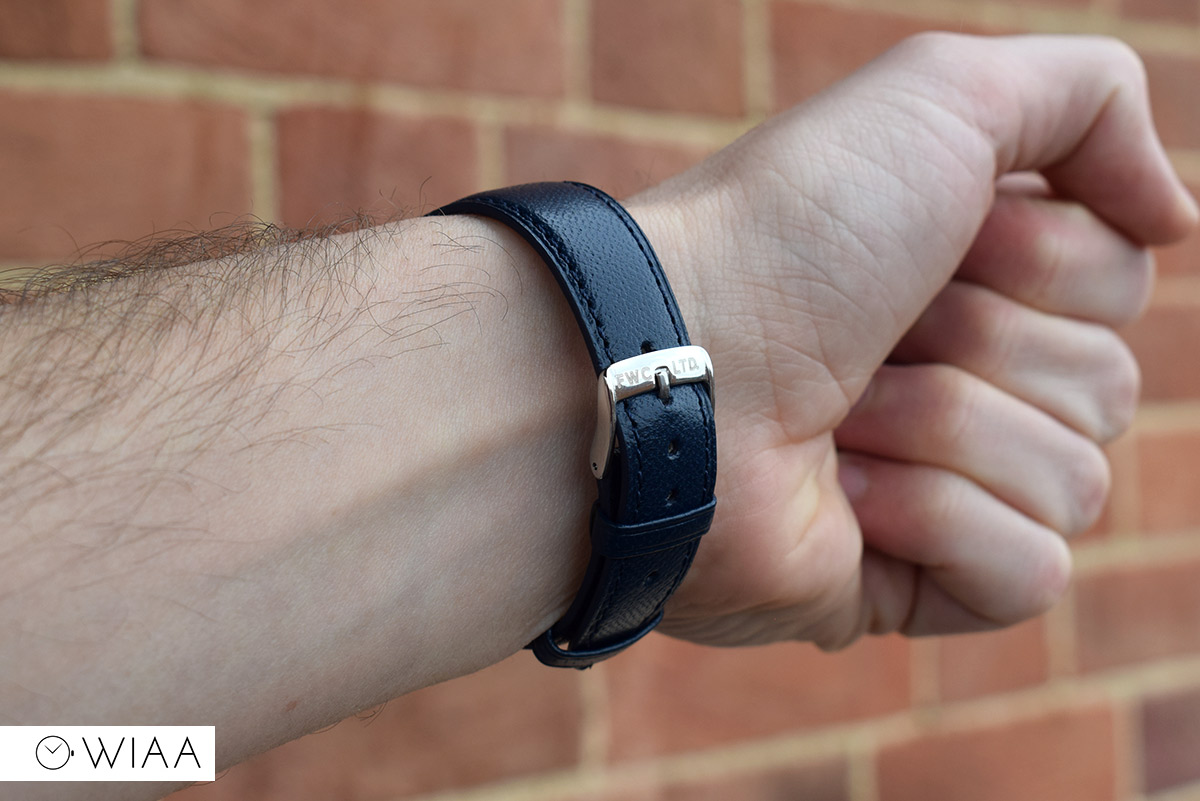 It also features quick release pins, which I'm always happy to see – these little beauties should feature on every strap out there. They make changing straps super quick, easy, and minimise any damage to the lugs.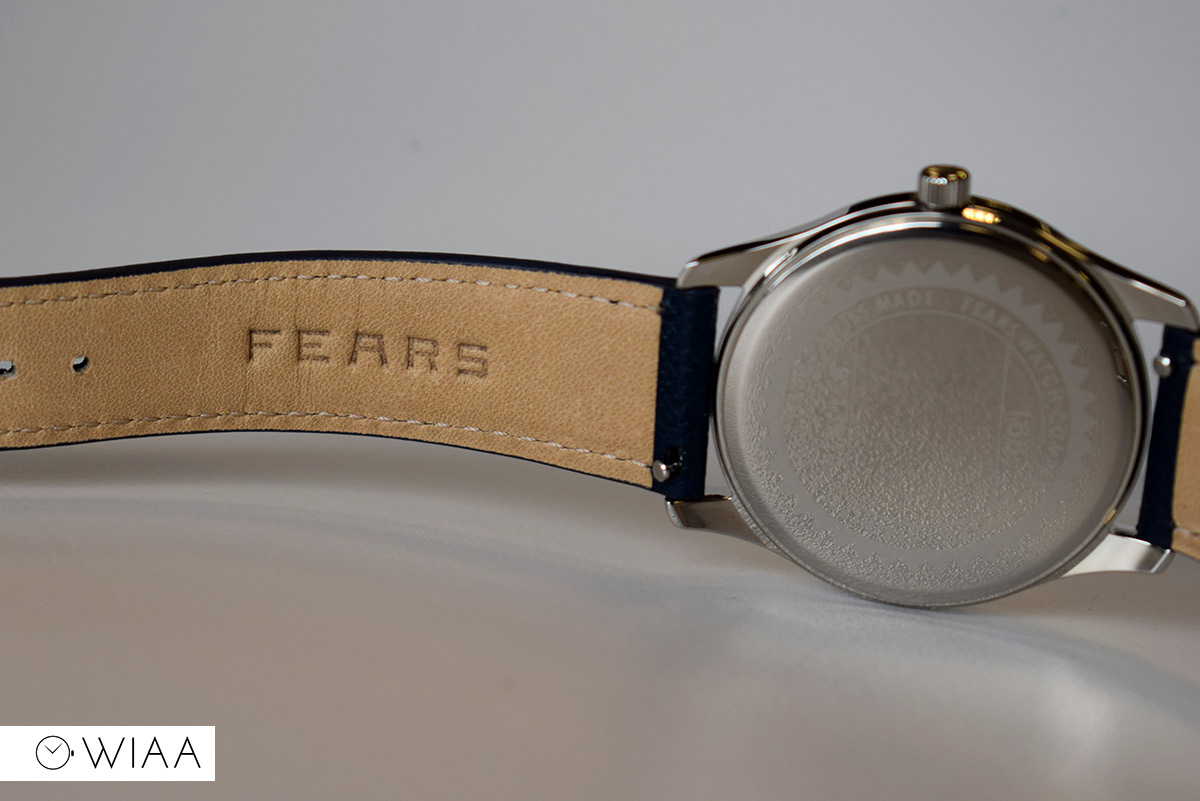 The buckle is small and unassuming, and is polished to match the case. It has "FWC Ltd" laser etched on top bar. In my opinion, just like the crown and caseback, this should be engraved for the price.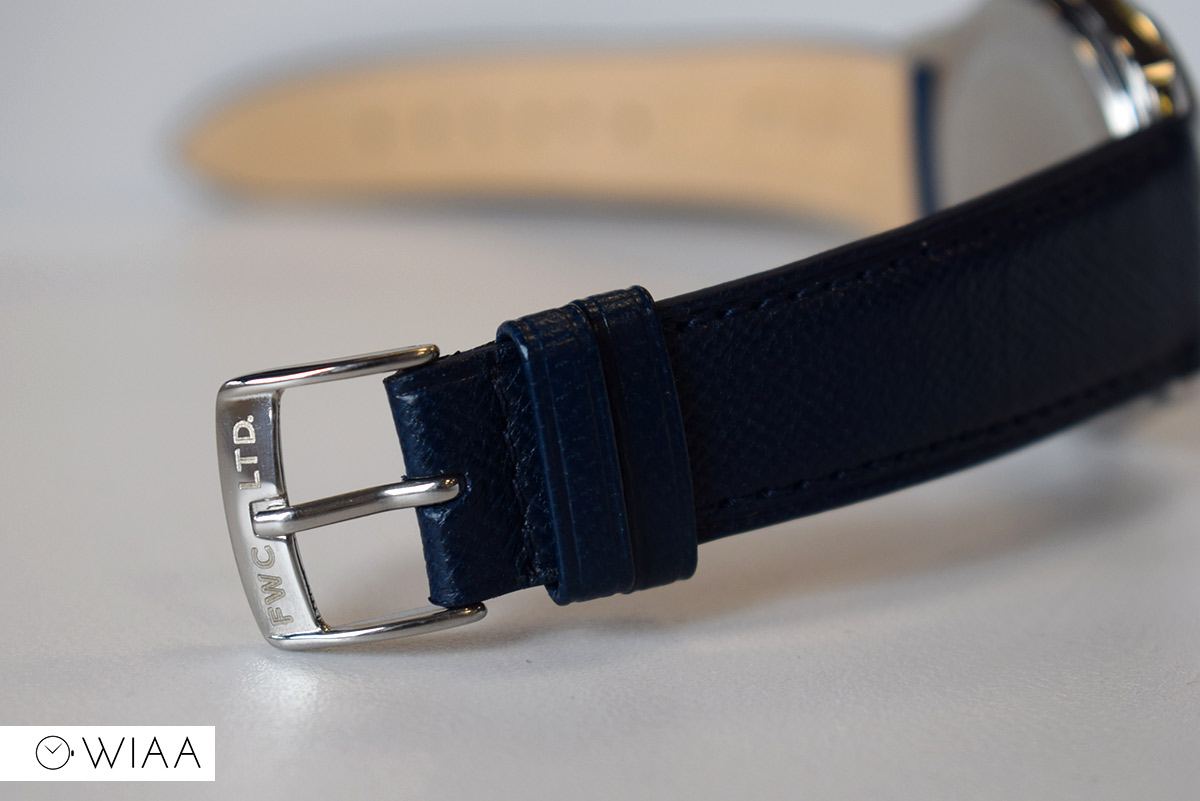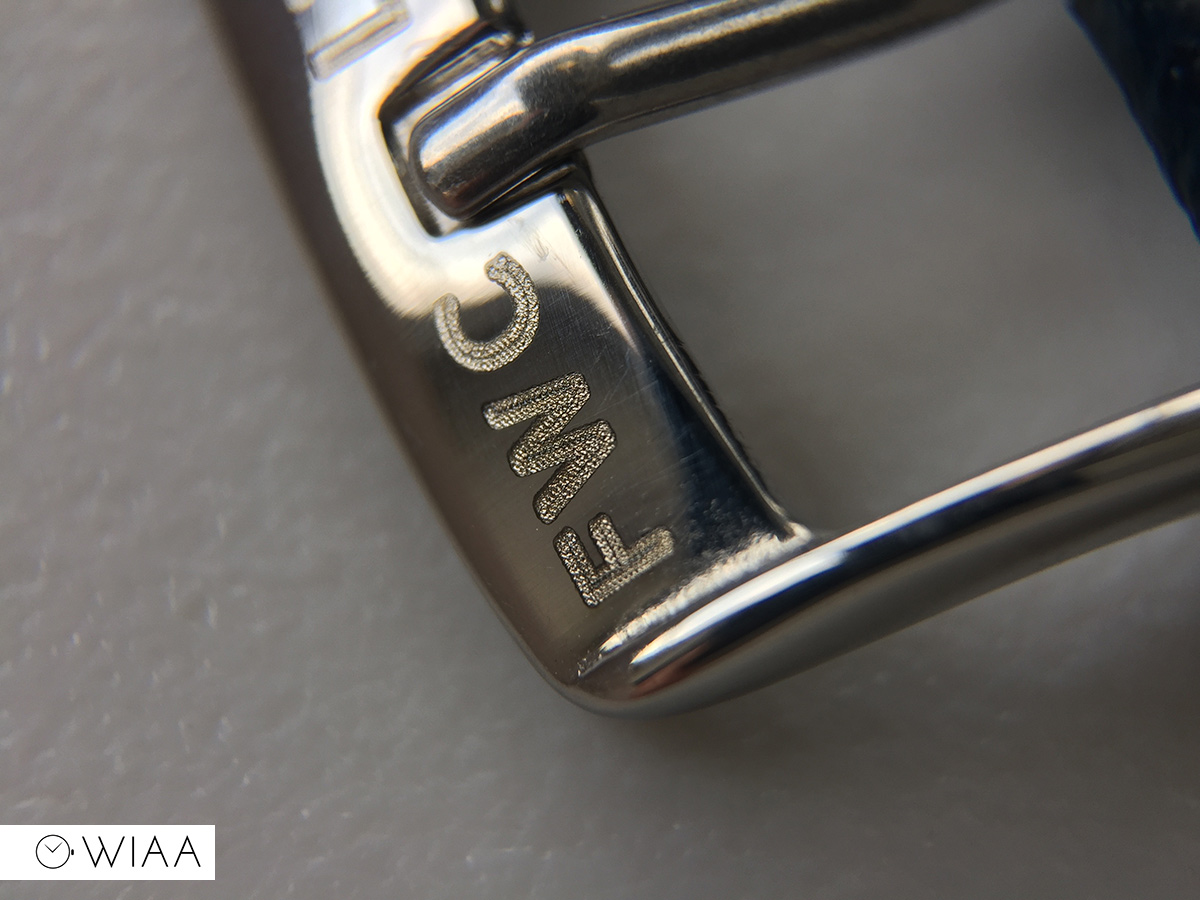 The movement
The movement powering the Fears Redcliffe is the Ronda 515. It's a Swiss Made quartz that I've seen a couple of times before (Scurfa, Etiqus). It's not a particularly expensive movement – you can get one for around £8 – but it's a tremendously hard working and reliable one. It has a 45 month battery life, 1 jewel, accuracy of -10/+20 seconds / month and date function. Whilst there's not a lot exciting about it, in a way that's a good thing as you know that you have a dependable servant on your wrist.
However, I'll say this now: for a watch costing this much, I'm disappointed it's not an automatic.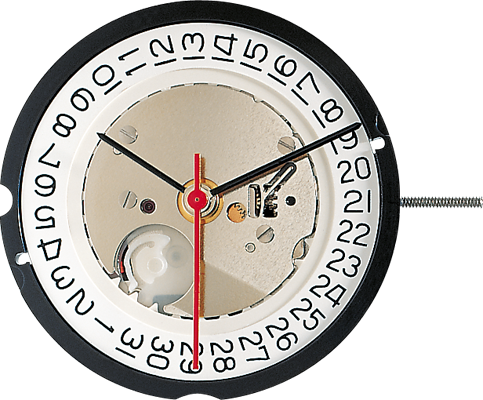 Final comments
There's no doubt that Fears have a glorious heritage that deserves recognition, and the work that Nicholas Bowman-Scargill, an actual family member of the original founder, has done to relaunch it truly is admirable.
However, I can't help but feel that £650 is on the pricey side. I'm always on the lookout for watches that offer exceptional value for money, and sadly I don't believe the Redcliffe does that.
Let's give the Redcliffe credit where it's due: the design is timeless – I'm digging the lacquered gloss dial and the excellent use of the brand identity shape. You also get a excellent 5 years warranty, and the packaging is extra special.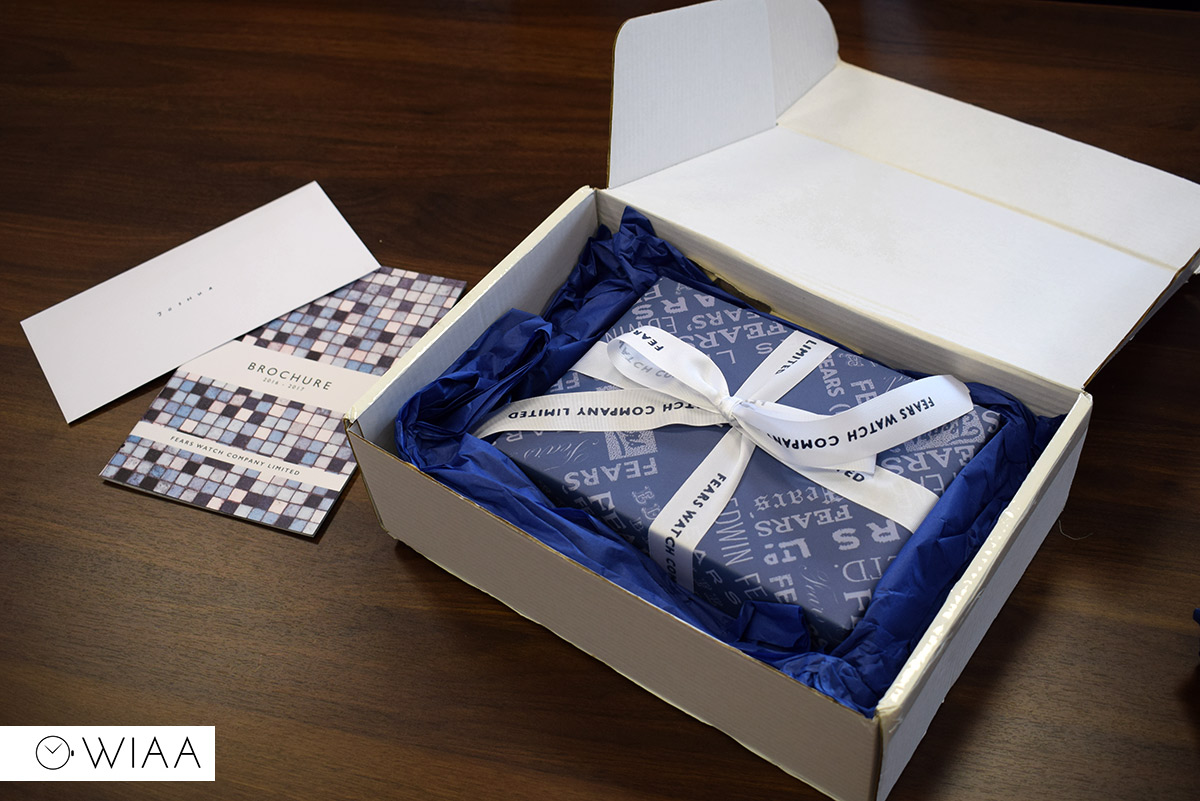 But in the hand, it's not as breathtaking as I'd hoped for that amount of money. I believe it's mainly because of the lightweight nature of the watch (39g) so it doesn't feel as well built as others in that price range, as well as the decision to go quartz rather than automatic.
To put in into perspective, compare it to the Christopher Ward Trident, Steinhart Ocean range and Brathwait Swiss Automatic – all these options are also Swiss Made, but are also cheaper, and more importantly, automatic. Of course, those brands have no real long heritage so that does go a long way for Fears, but does it go as far as being able to charge £650? That's up to you to find out.