This watch will be the third Corniche I've reviewed, behind the Heritage 40 and Historique Automatic. Commemorating the fifth anniversary of Corniche, the Heritage Chronograph is quite possible their most alluring offering yet. The reflective ceramic dial is strikingly eye-catching, and the general design is crisp, clean, yet elegant. Let's check it out.
The video review
Dimensions: 39mm diameter x 11.5mm height x 48mm lug to lug
Weight: 82g
Water resistance rating: 5ATM / 50m
Movement: Seiko VK64
Lug width: 20mm
Warranty: 1 year
Price: €385 / ~£320 / ~$430
Bracelet price: €60 / ~£50 / ~$67
Buy the bracelet here: https://cornichewatches.com/shop/bracelets/?steel
The bracelet
It's worth noting that Corniche has also released a collection of bracelets, and I've been able to check out the steel option. It's a splendidly simple, yet elegant design, which is well manufactured. It has a polished outer face, with a brushed top and bottom. The Corniche logo is accurately engraved on the centre, which works well in a classy, yet simple manner. It's also easy to adjust: as it's made of a solid block of steel, you can simply gently prise it open or push it closed. This ensures that it can be a suitable size for both sexes.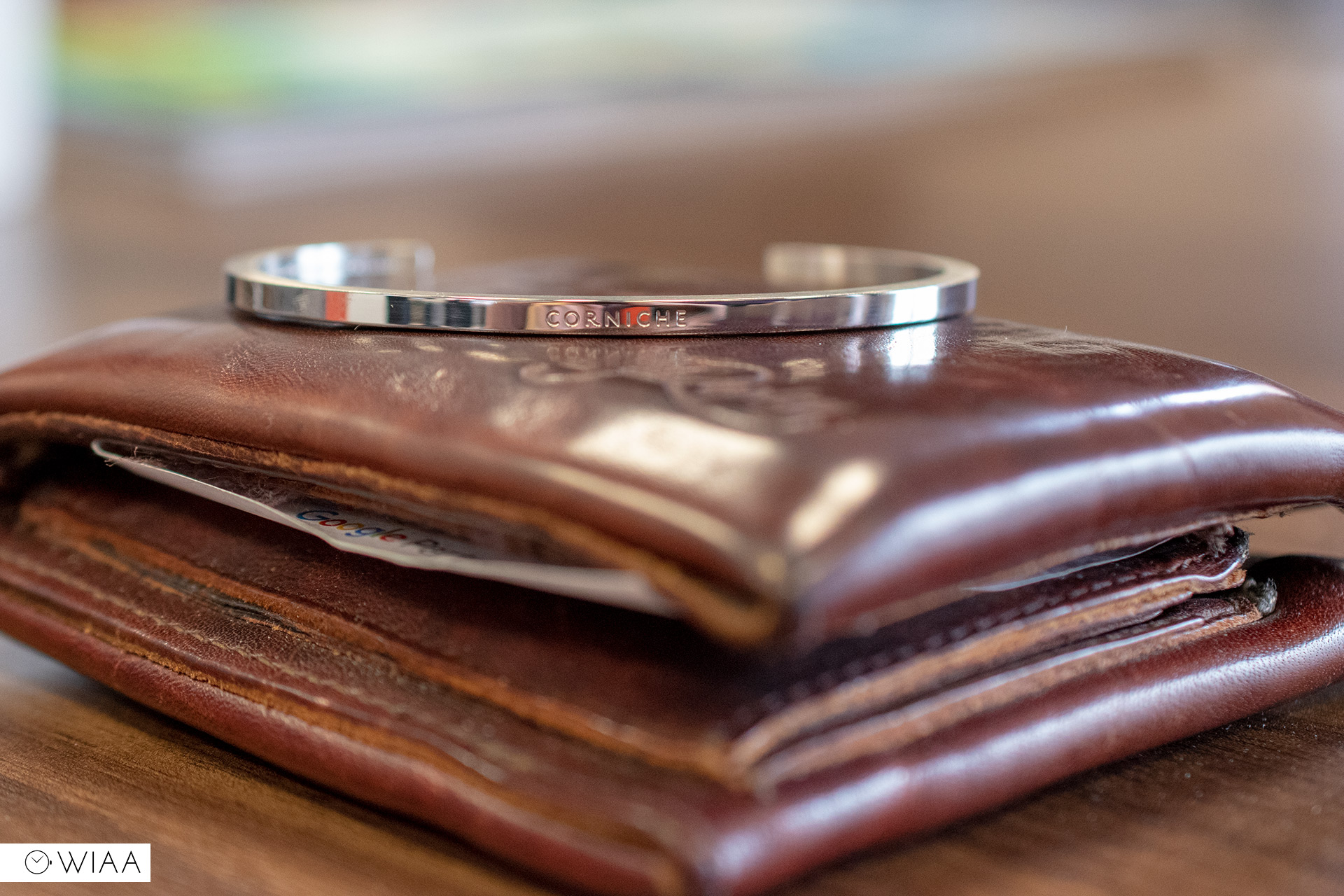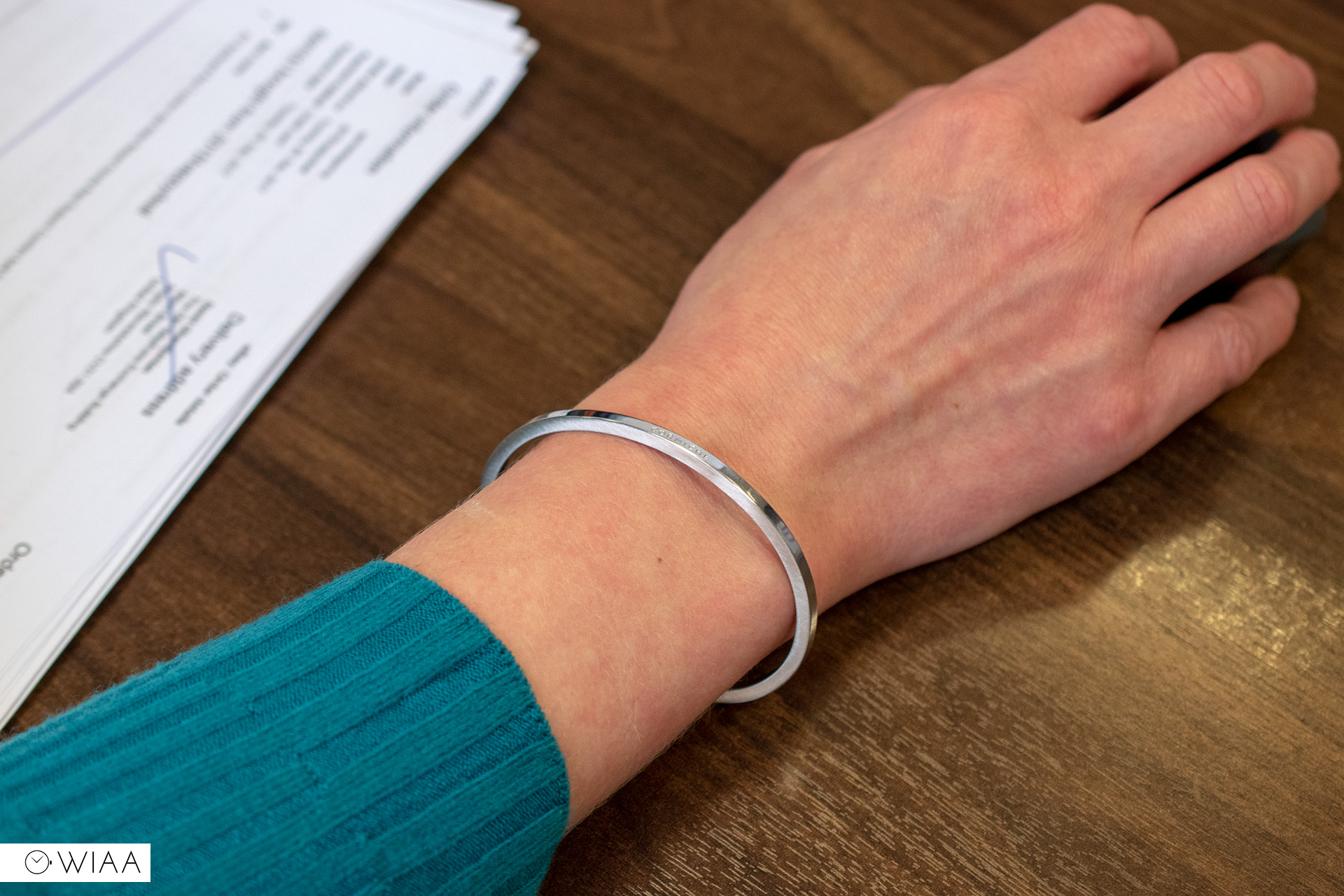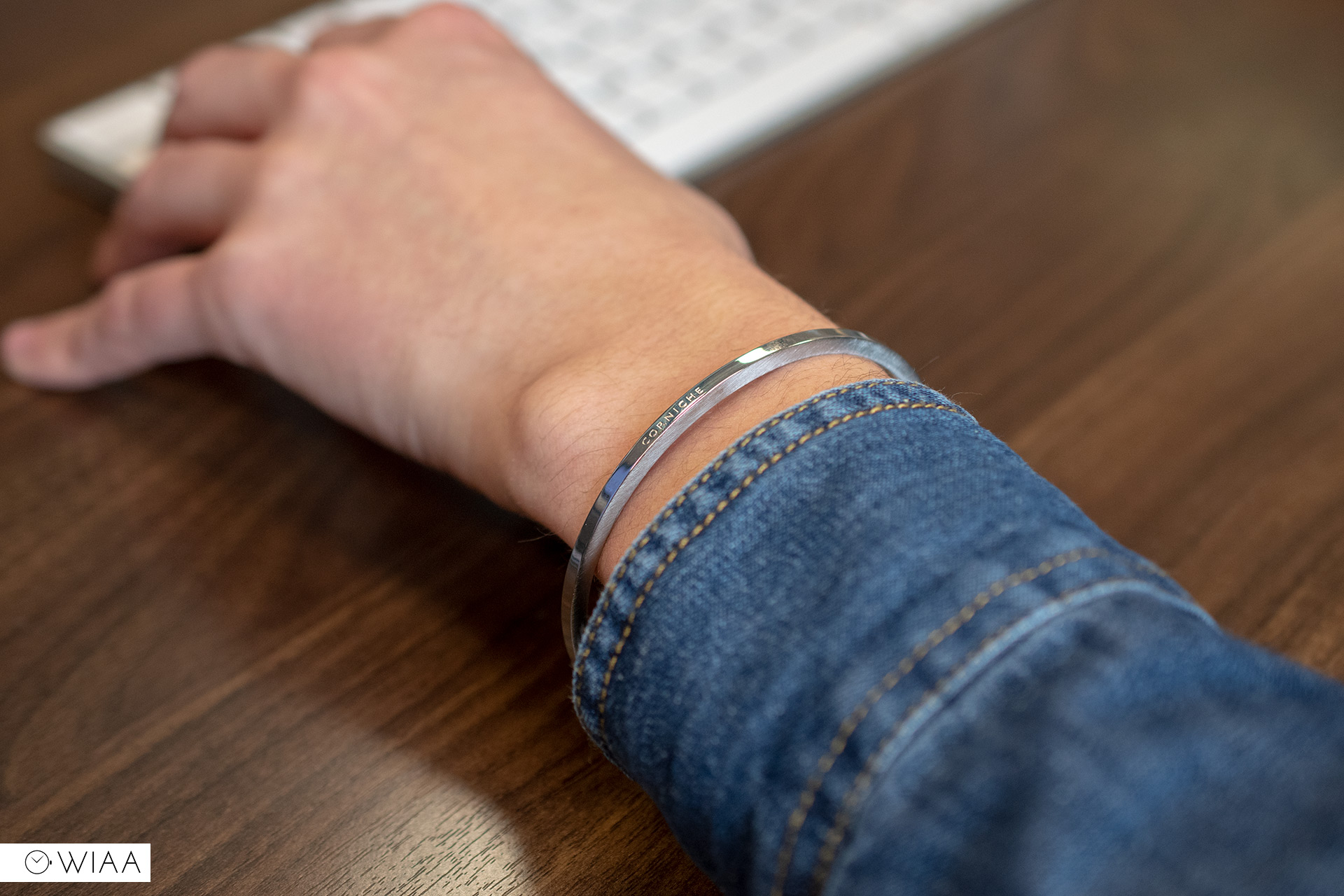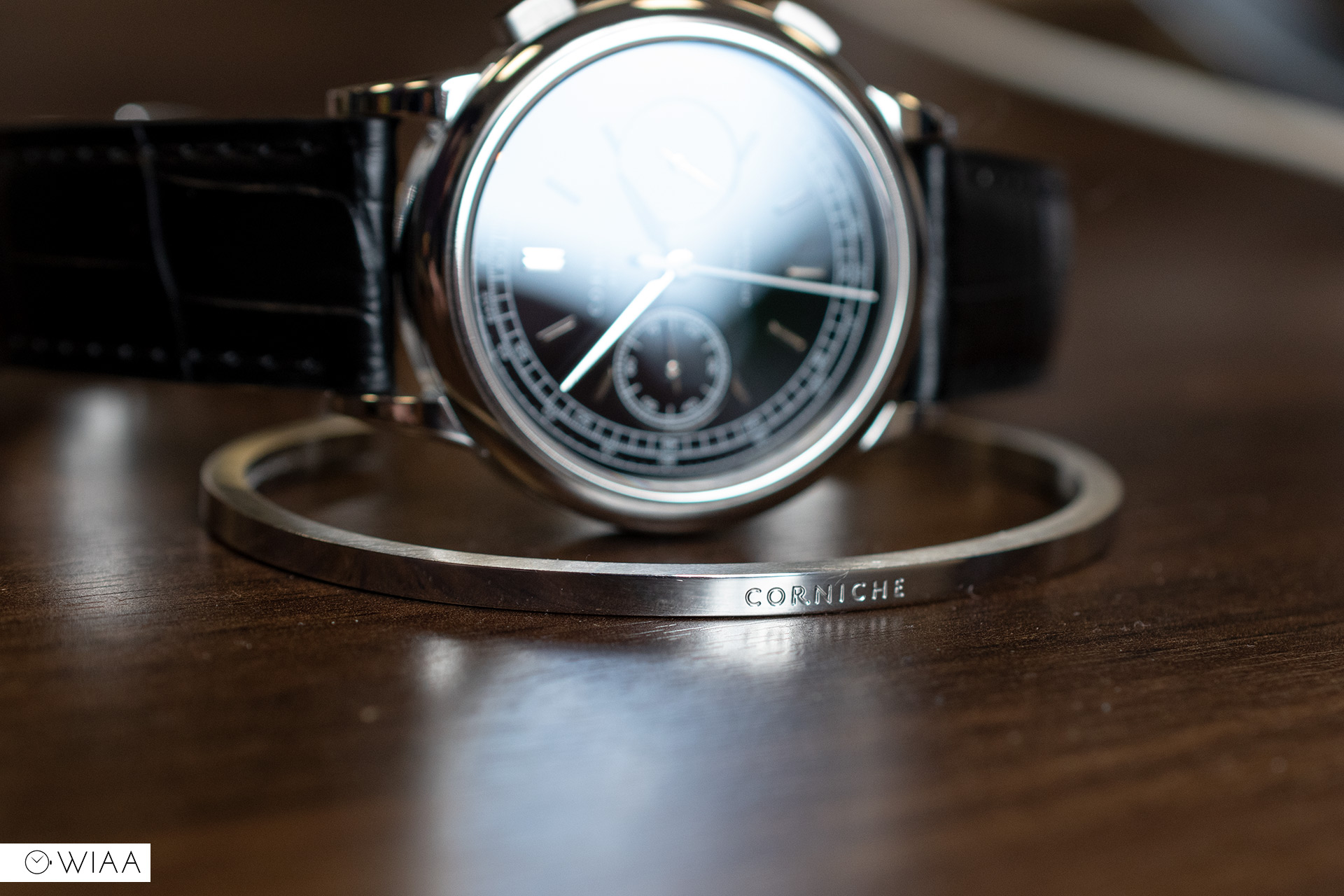 The case
39mm is a great size for a smart and classy watch. It's super easy to wear due to the size and fits perfectly on my 7.25" wrist.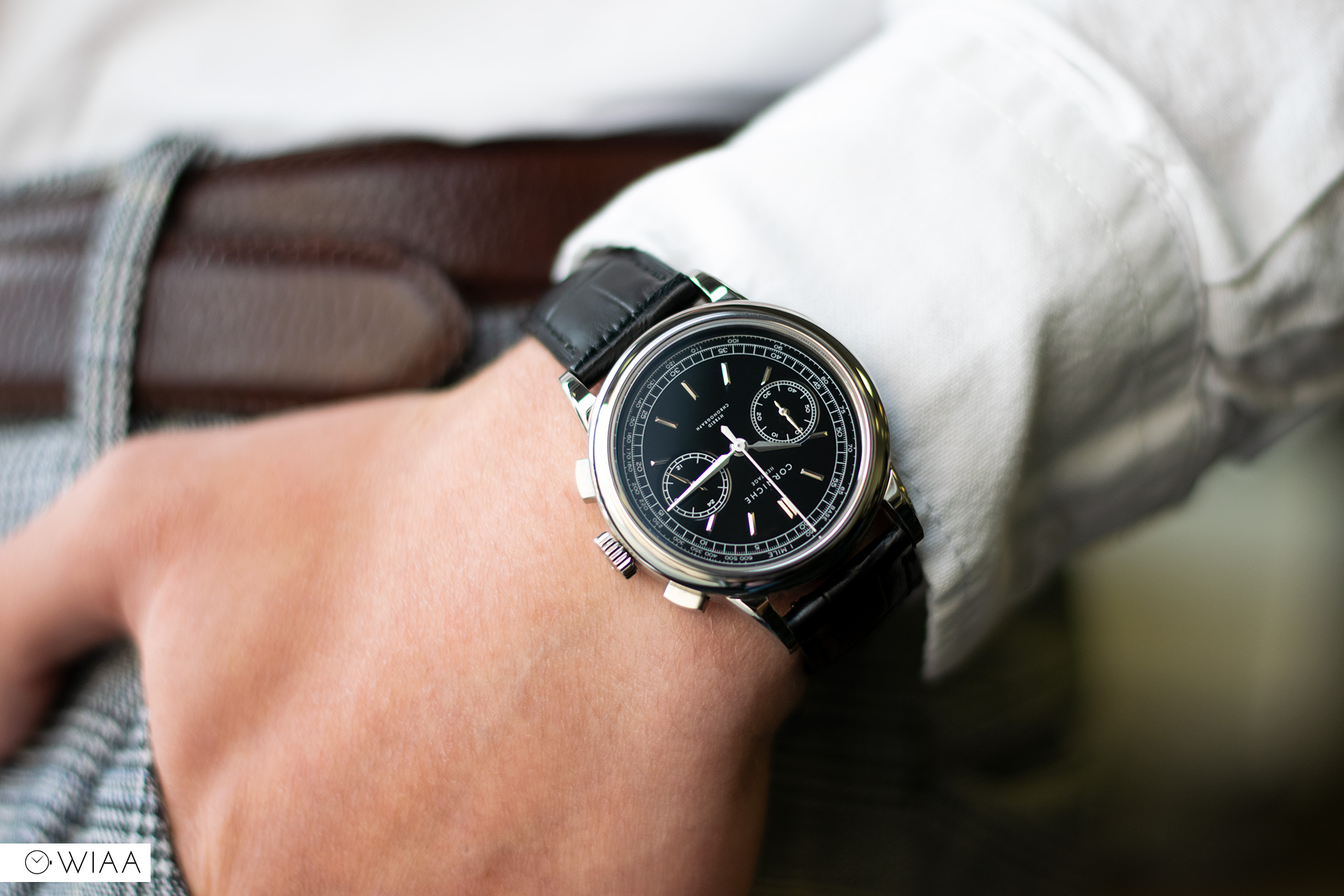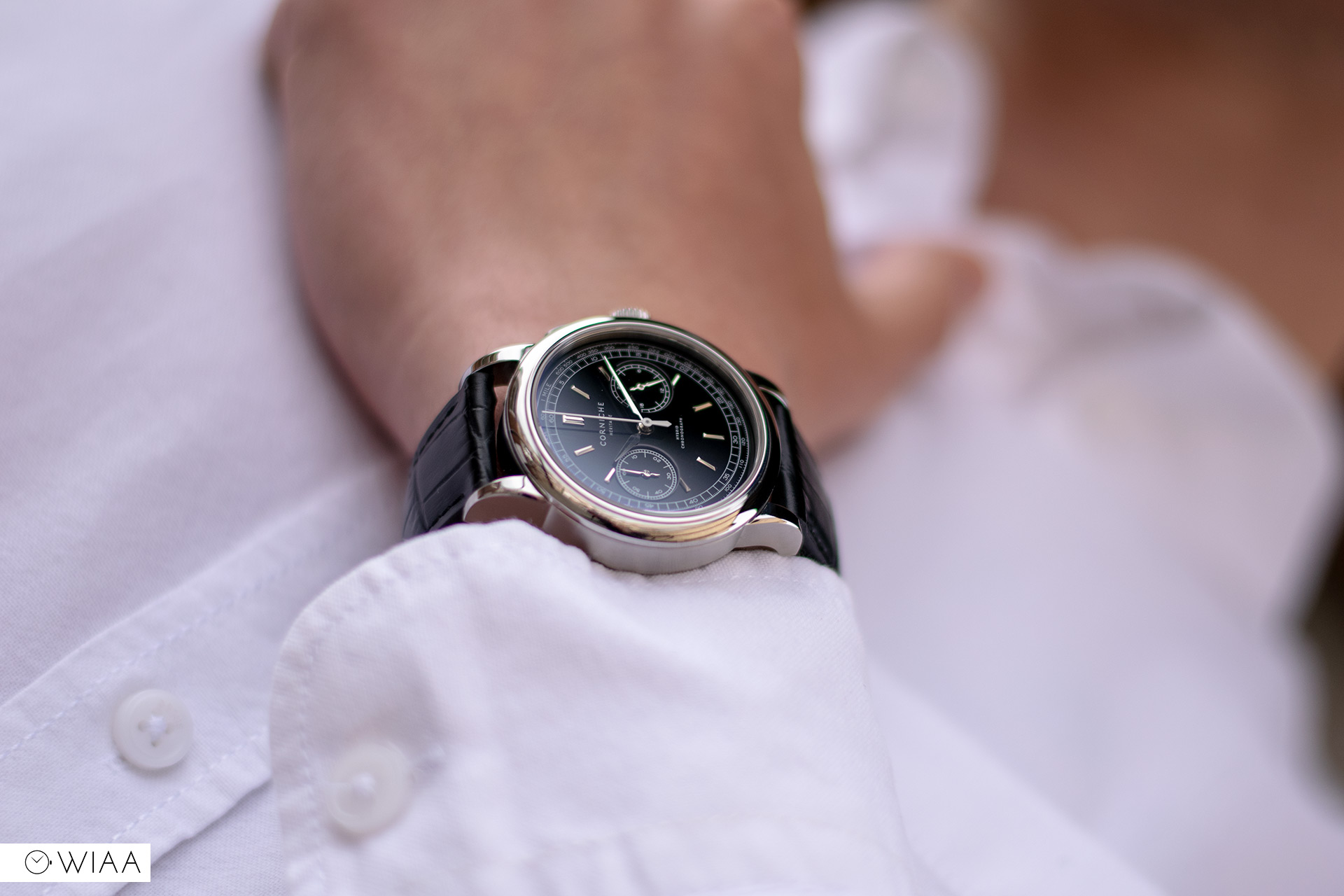 It's a standard barrel shape, but at least it has a split of finishing to keep things interesting – a polished bezel, tips of lugs, and caseback; flanking a brushed centrepiece. The finishing is spotless, especially the mirror-like polished elements.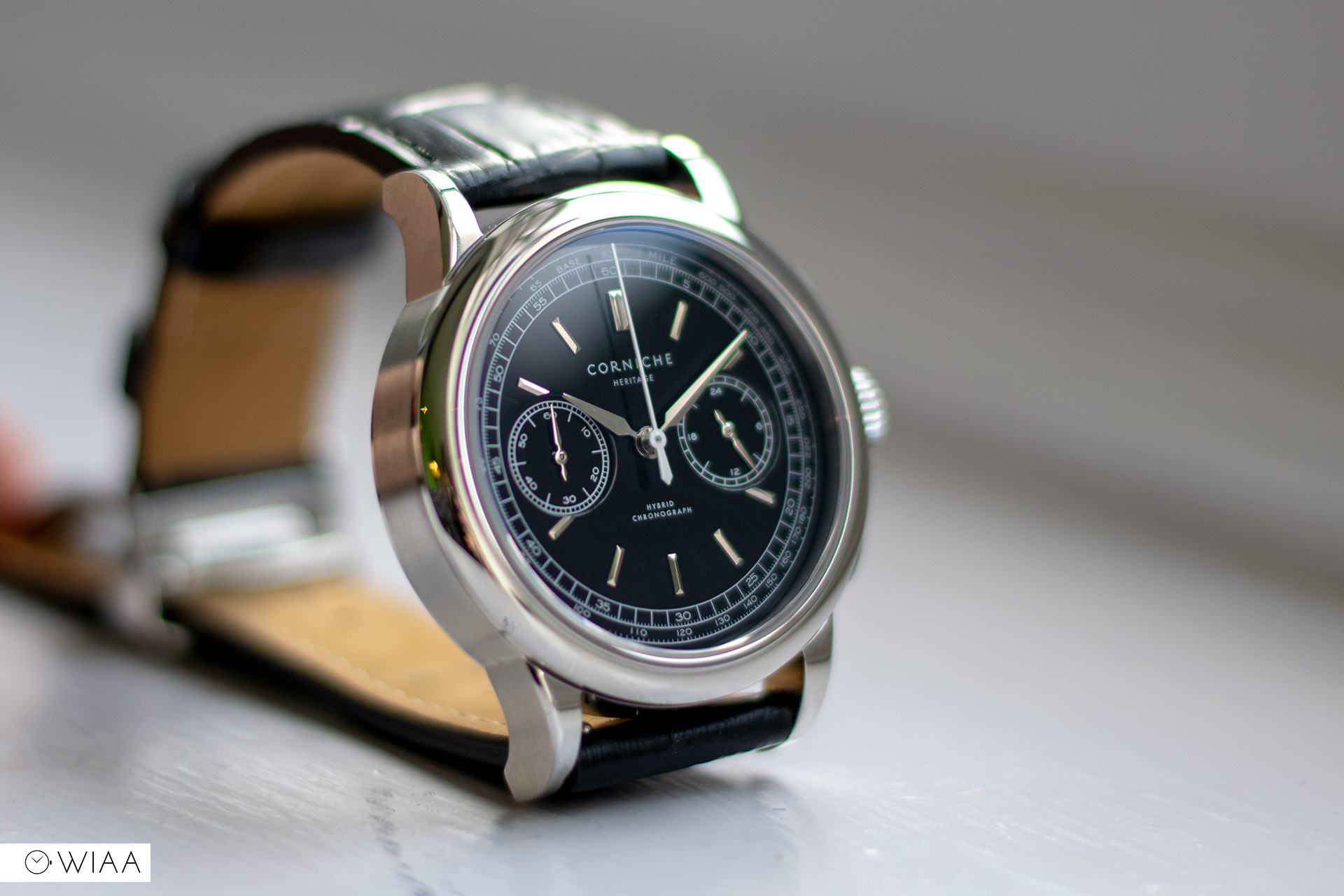 The push-pull crown has the Corniche "C" logo embossed on the end and is a sensible size with decent grip. The pushers are a square shape – something you don't see too often but is more than welcome. There's a small amount of wiggle where the space in the case is larger than the pusher itself – but it's not particularly noticeable during wear.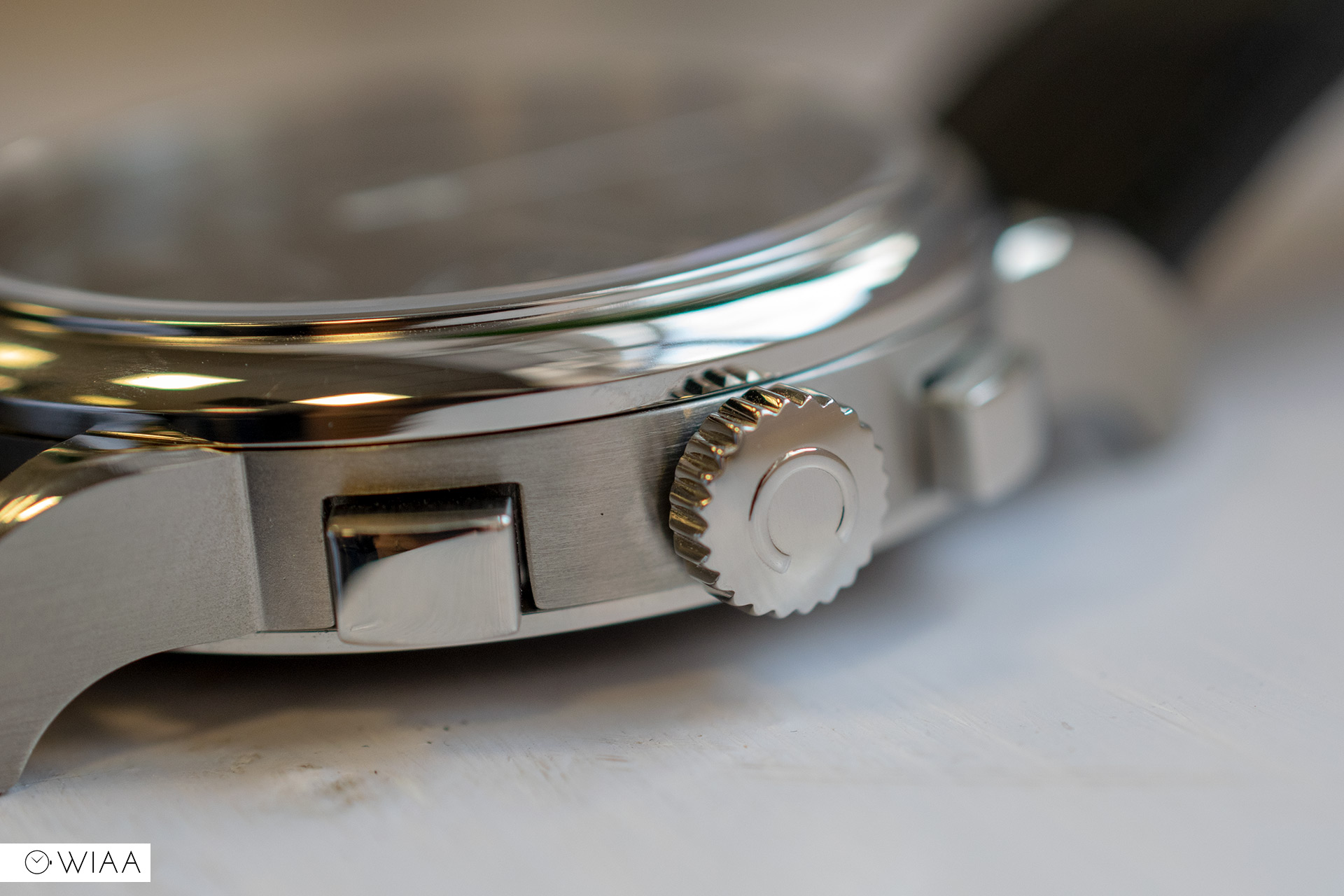 The lugs take a dramatic downturn, ensuring a close hug to the wrist. From the top, they're rather slender and suit the case well.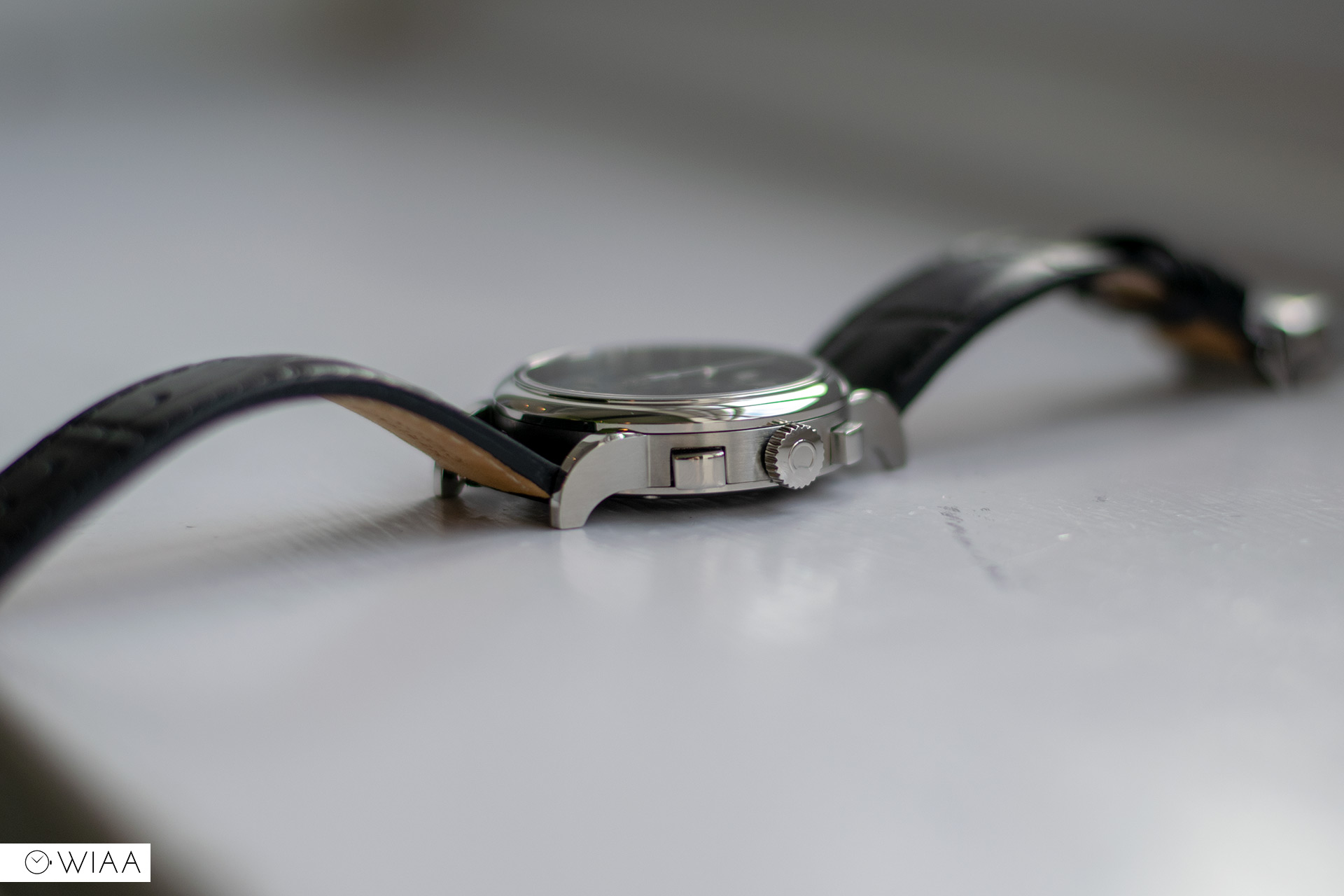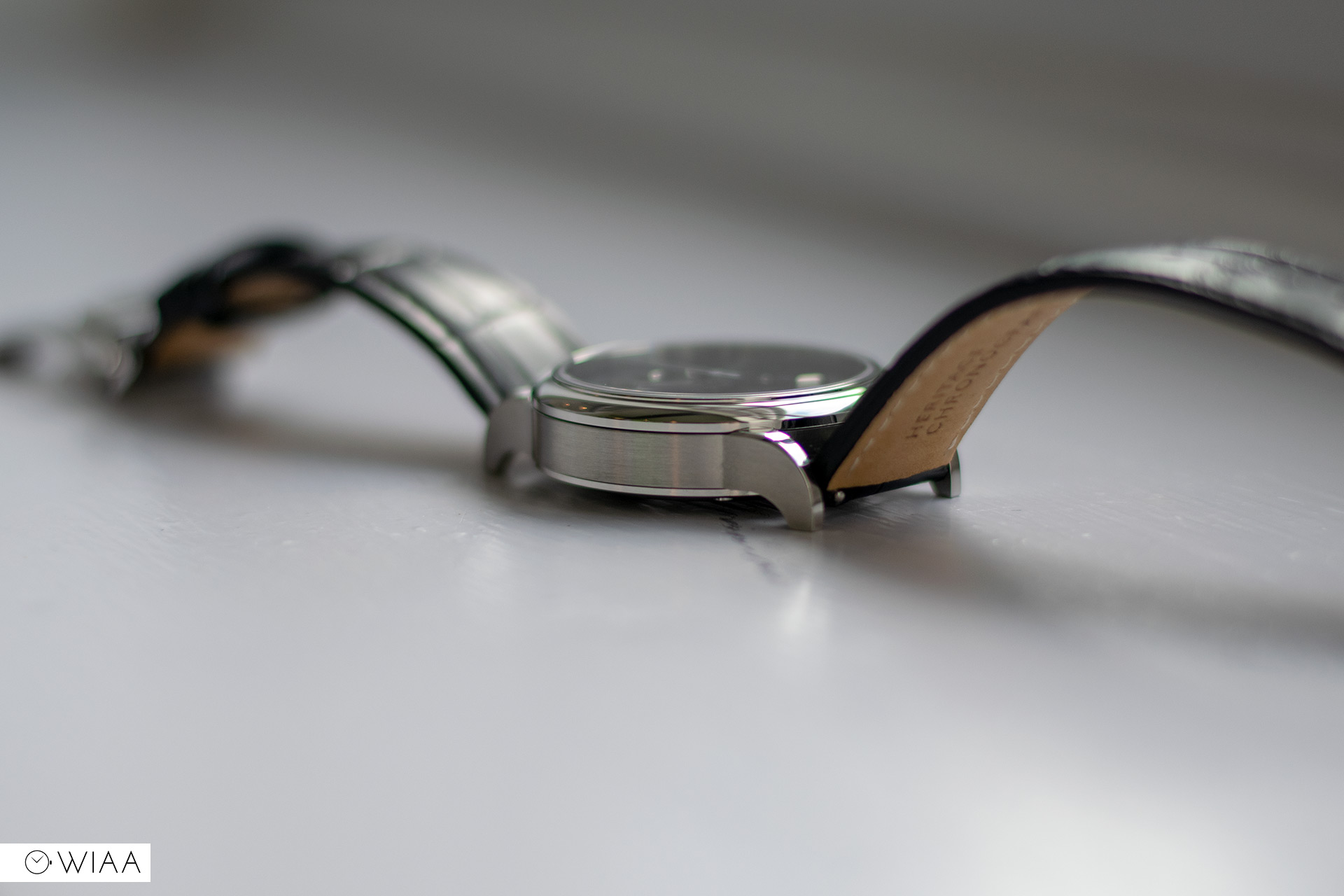 The caseback is secured by 6 screws and features a picturesque illustration of 3 trees on some rolling hills.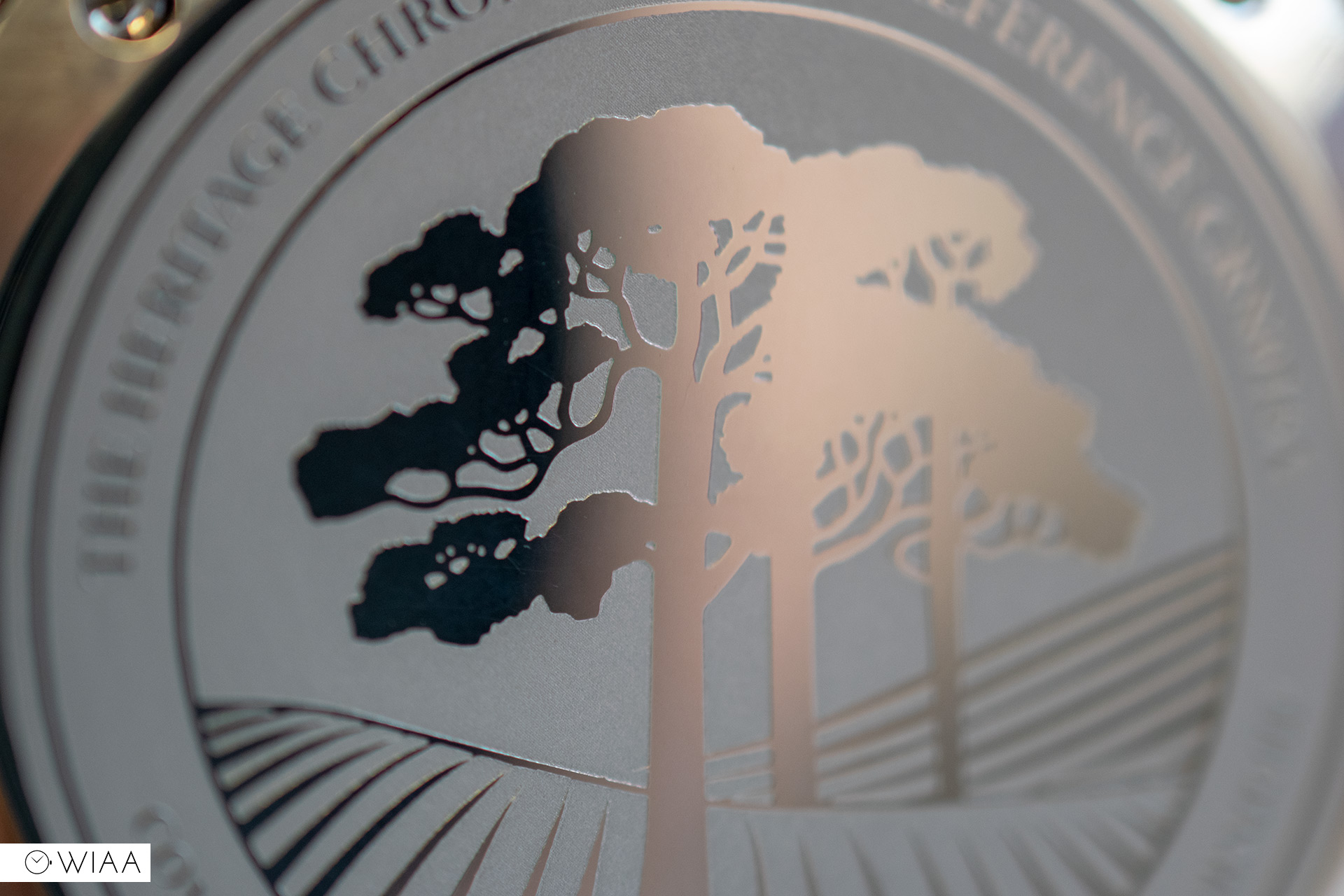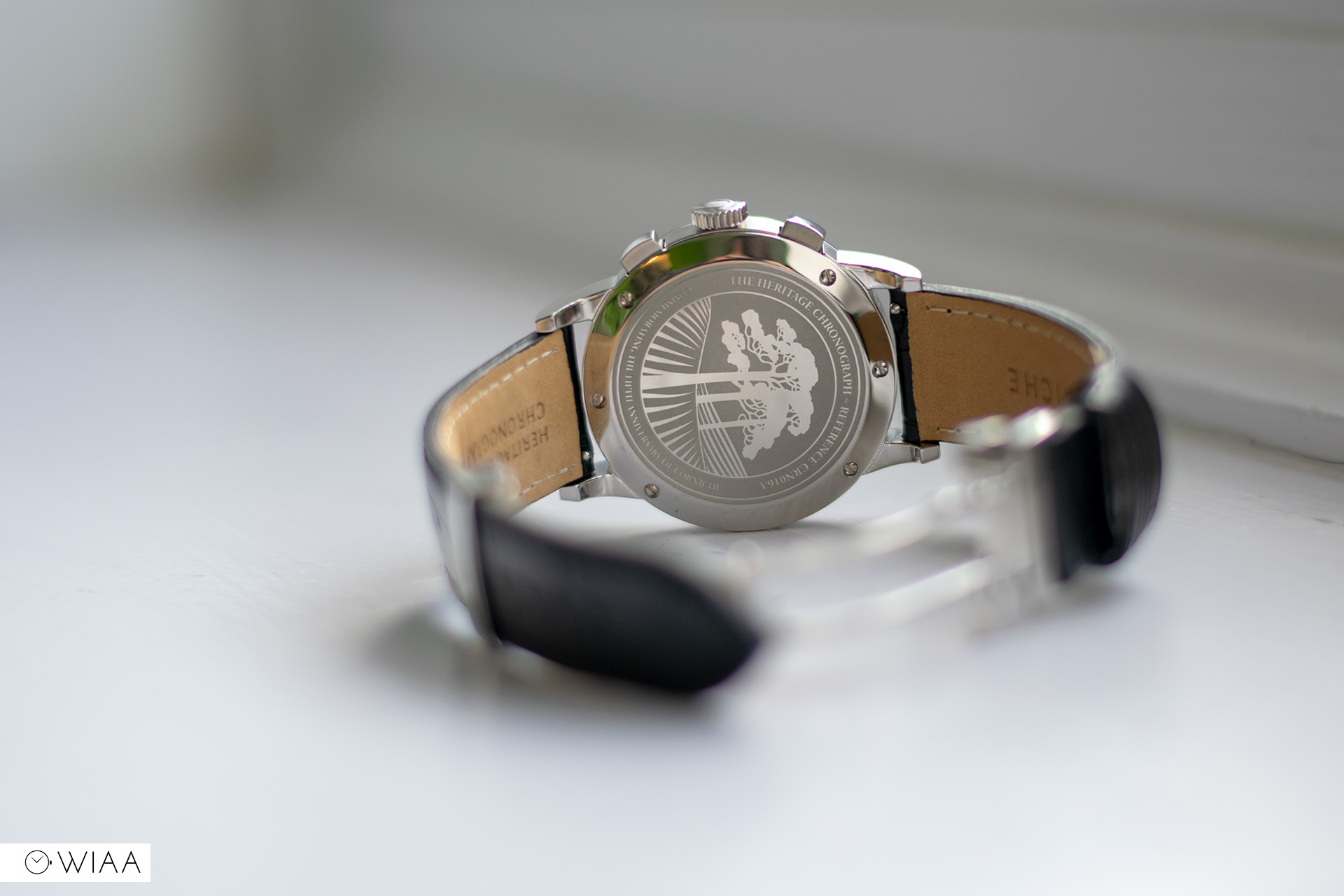 The dial
The dial features a ceramic base; reflectively creating a classy, elegant backdrop. The black base with crisp, white text is simply striking.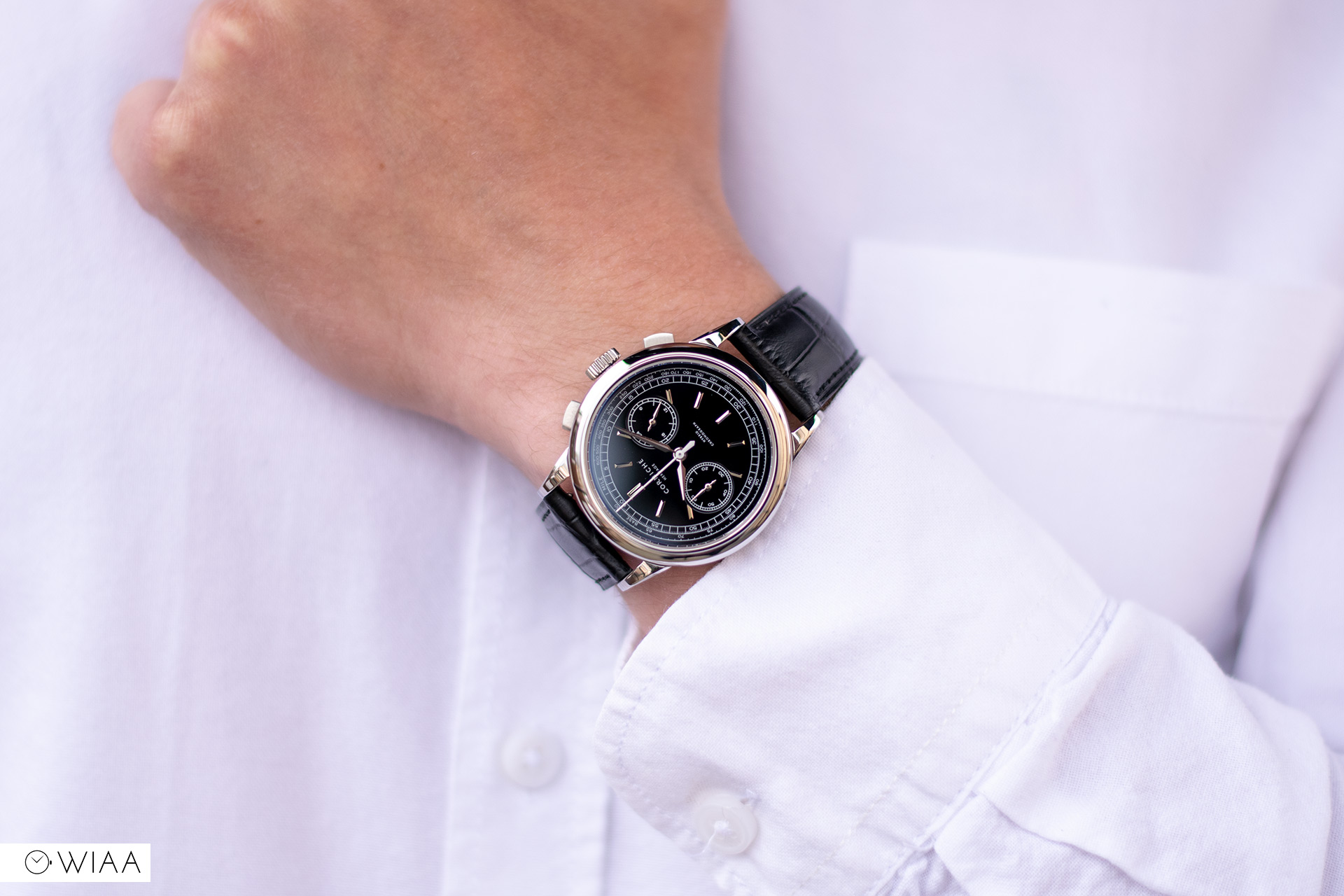 On top of the reflective ceramic base, the hour markers and hands are all highly polished too, which light up at the right angles. The hour, minute and subdial hands are all a sophisticated lance shape, which is also pitched. The hour markers are a 3D pitched baton, and again, these extra angles provide a variety of reflections.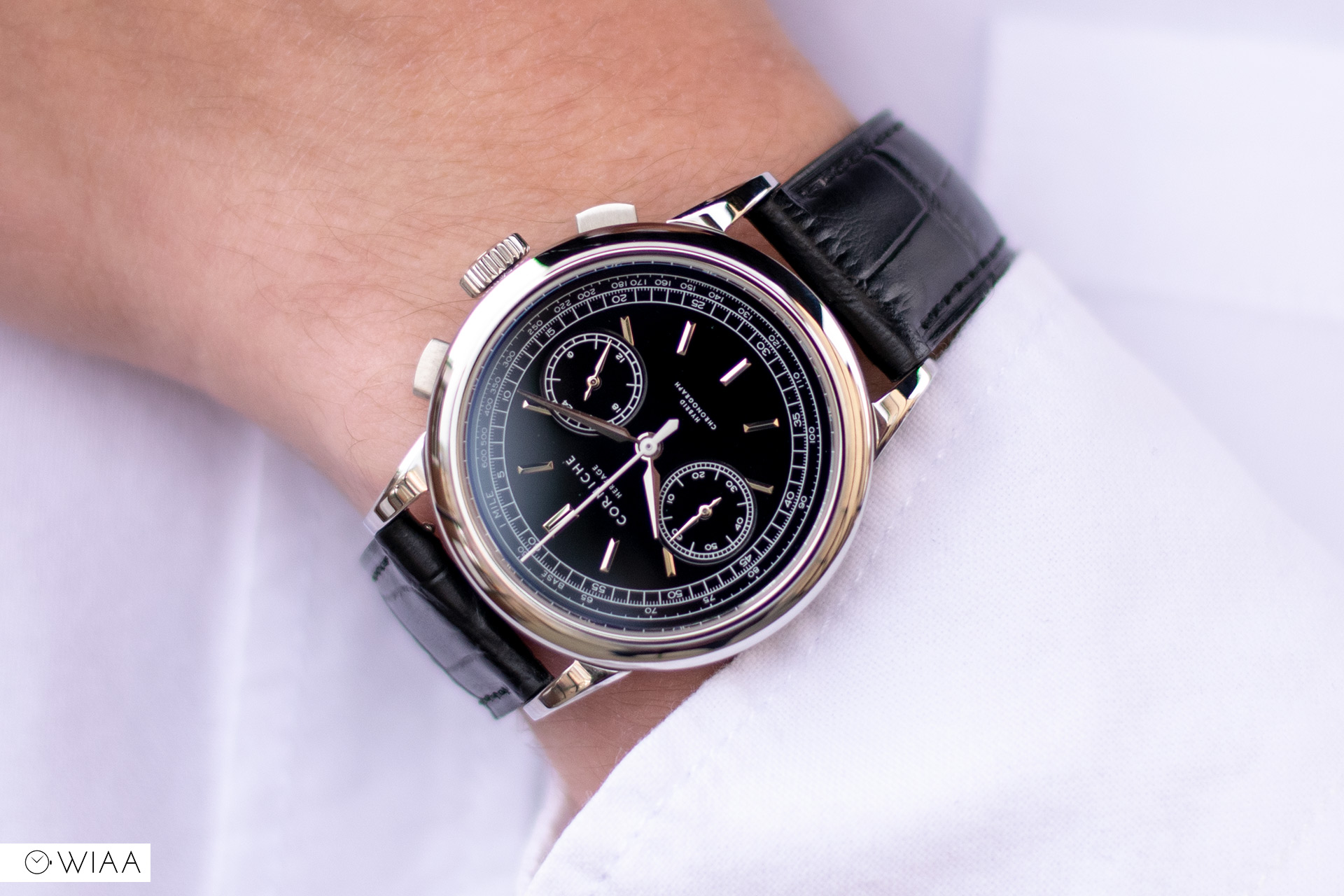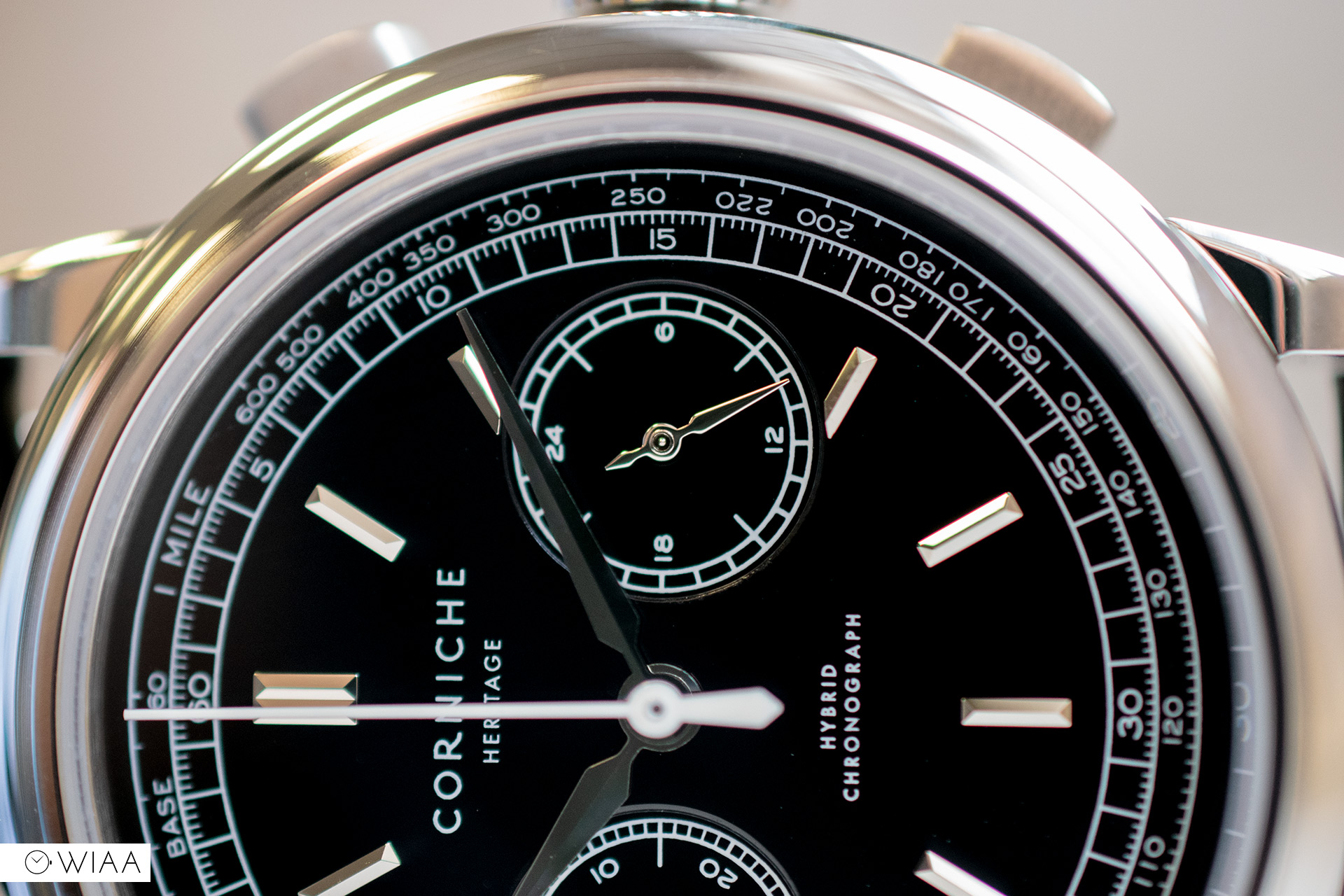 The subdials are at a lower level, creating a gentle sense of depth. There's the 60-minute chronograph located on the left and a 24-hour indicator on right. I like bi-complex layouts (with only two subdials, both in a row), and it works especially well here to keep the watch looking smart with the omission of any date window. Some may be concerned that there's no running second hand, but personally, I can take it or leave it as I'm not the kind to set a watch to the exact second.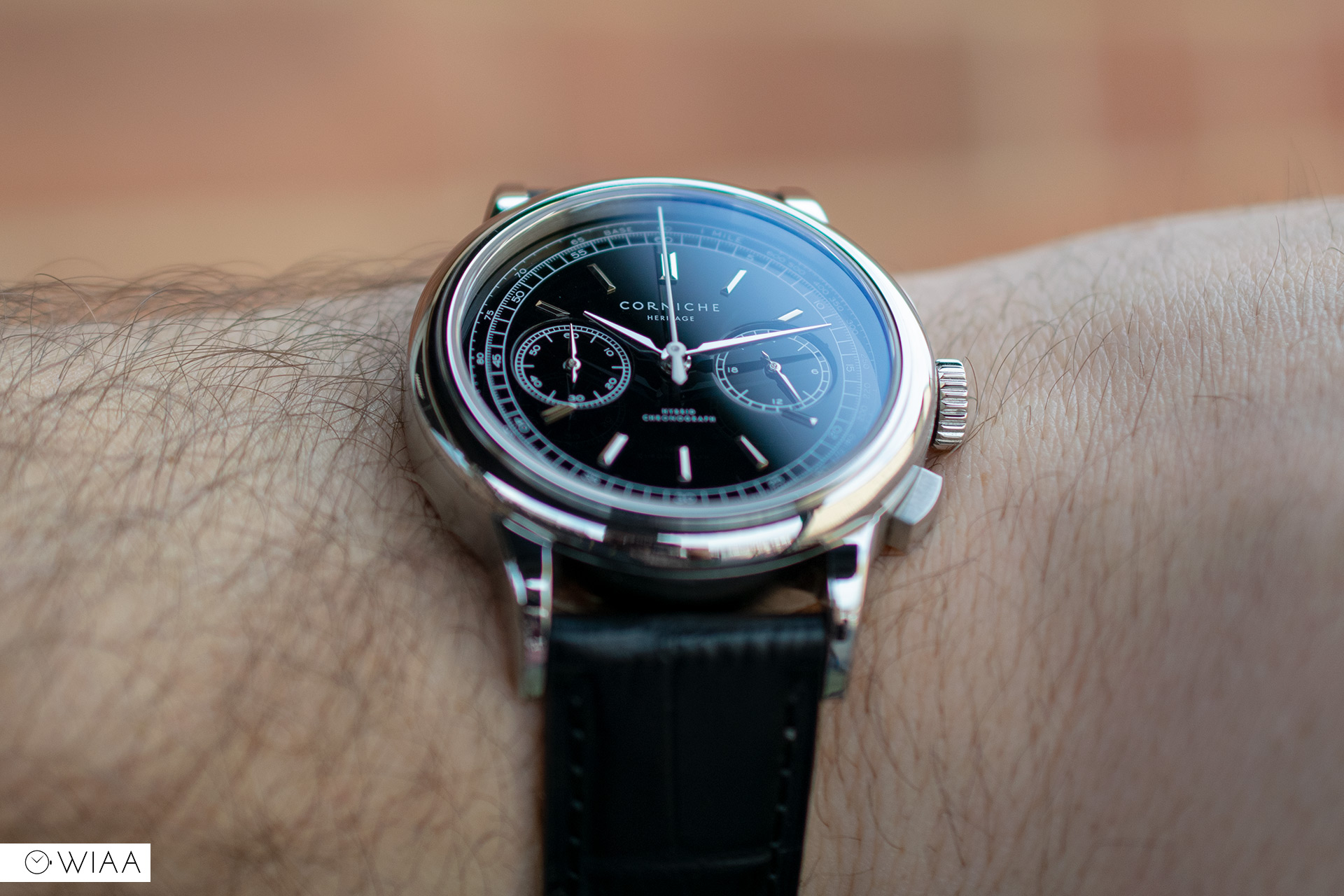 Around the outer edge is a subtle and finely printed combined tachymeter and minute track.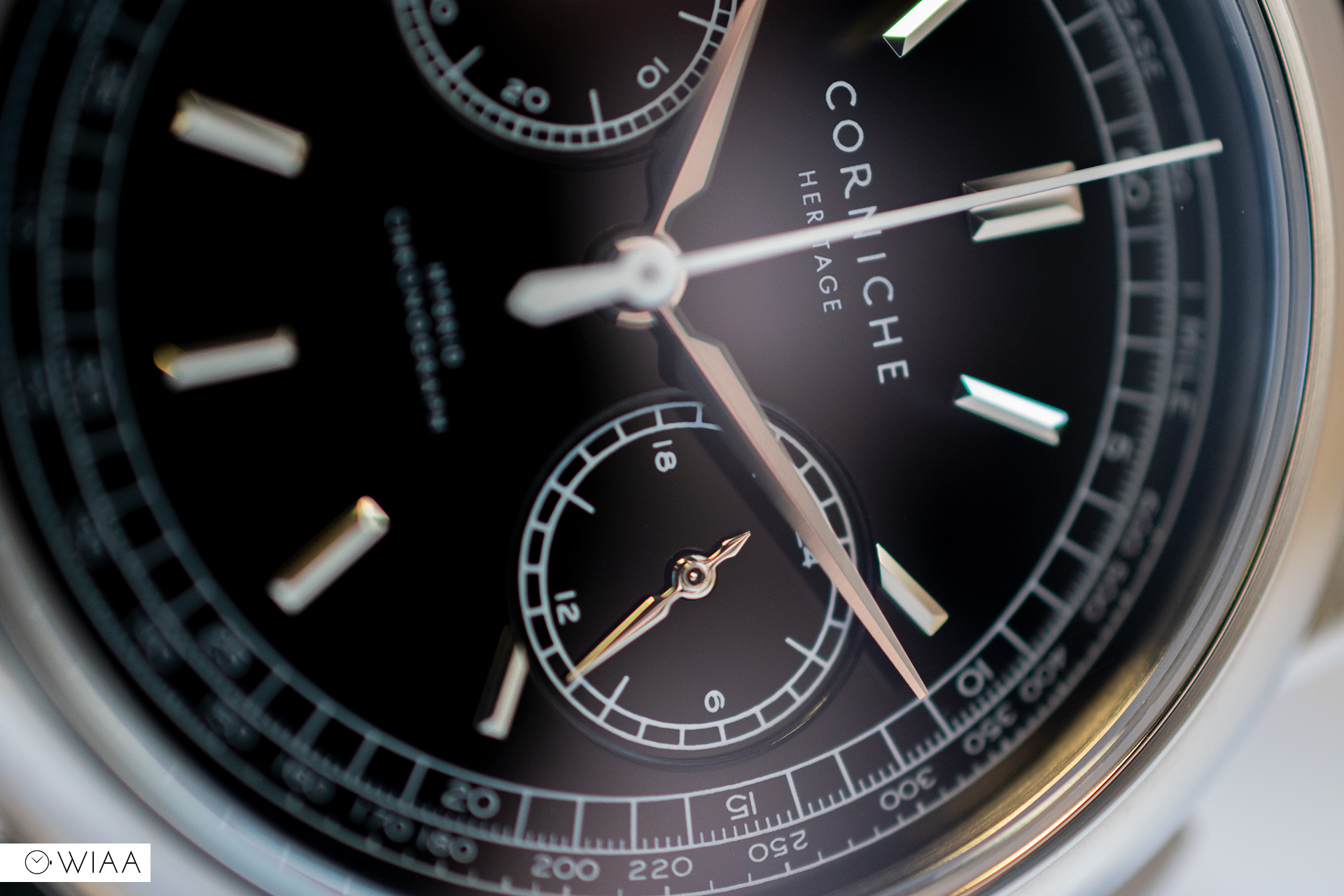 Personally, I believe they've done a fantastic job on the dial; they've created something truly gorgeous in my eyes that receive a lot of admiration.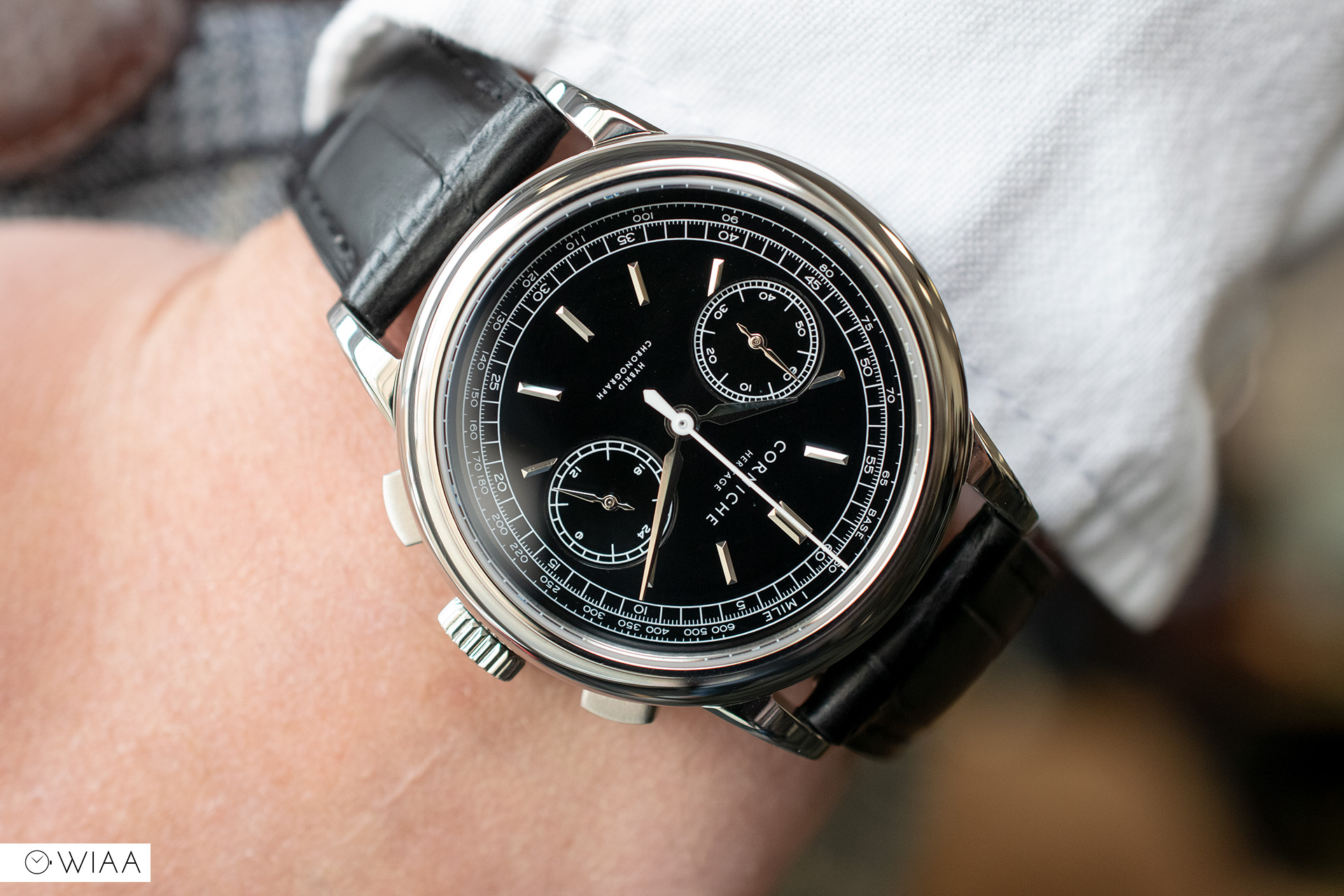 The strap
The jet black leather complements the reflective dial. I prefer a matte finish like this one to a patent leather – it lets the watch itself do the talking, and looks a lot classier.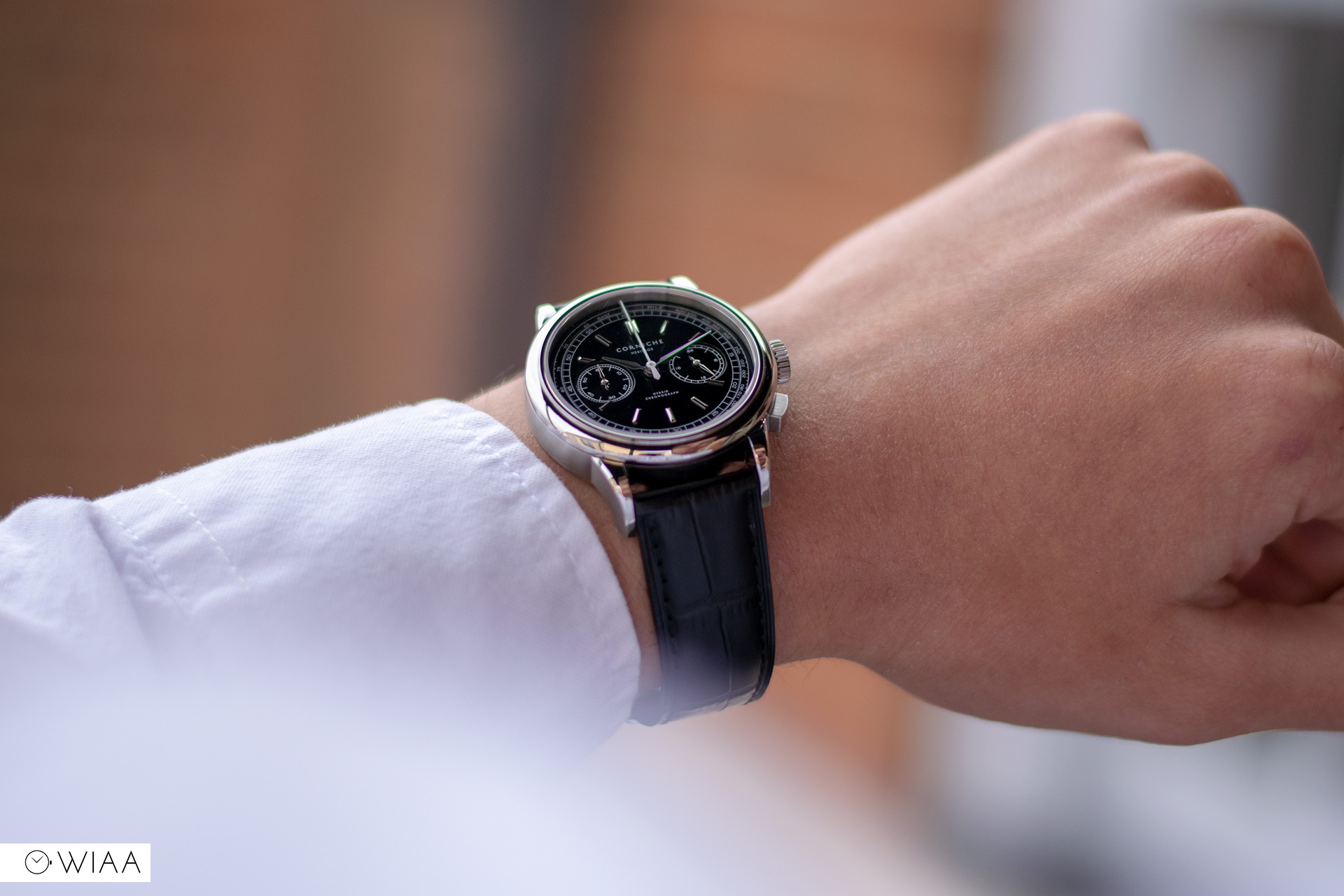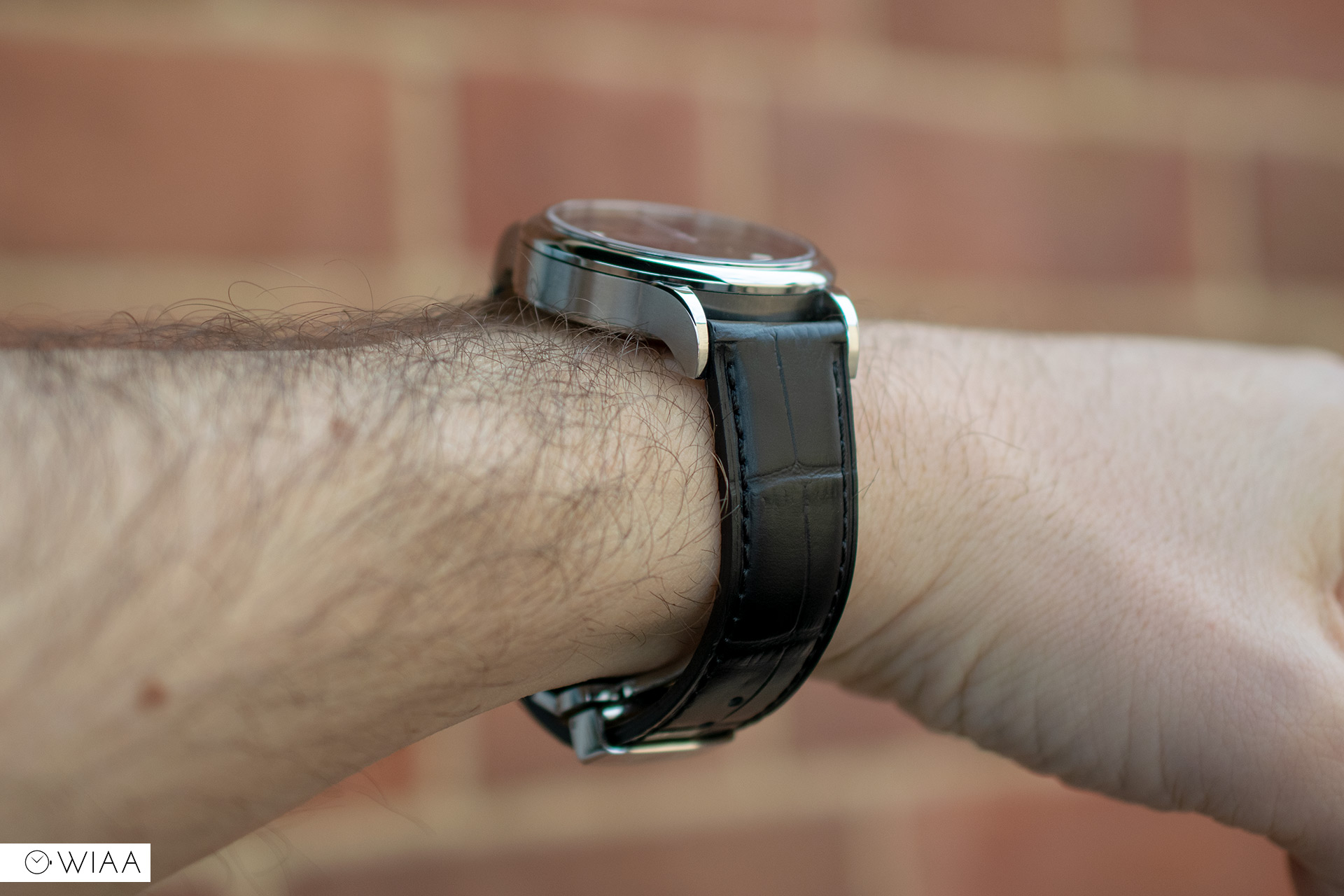 I usually find a deployant clasp more comfortable than a butterfly clasp, this one is fully polished and easy to use. The logo looks great, which is deeply engraved on the top bar. However, be careful of scratches as it'll pick them up very easily.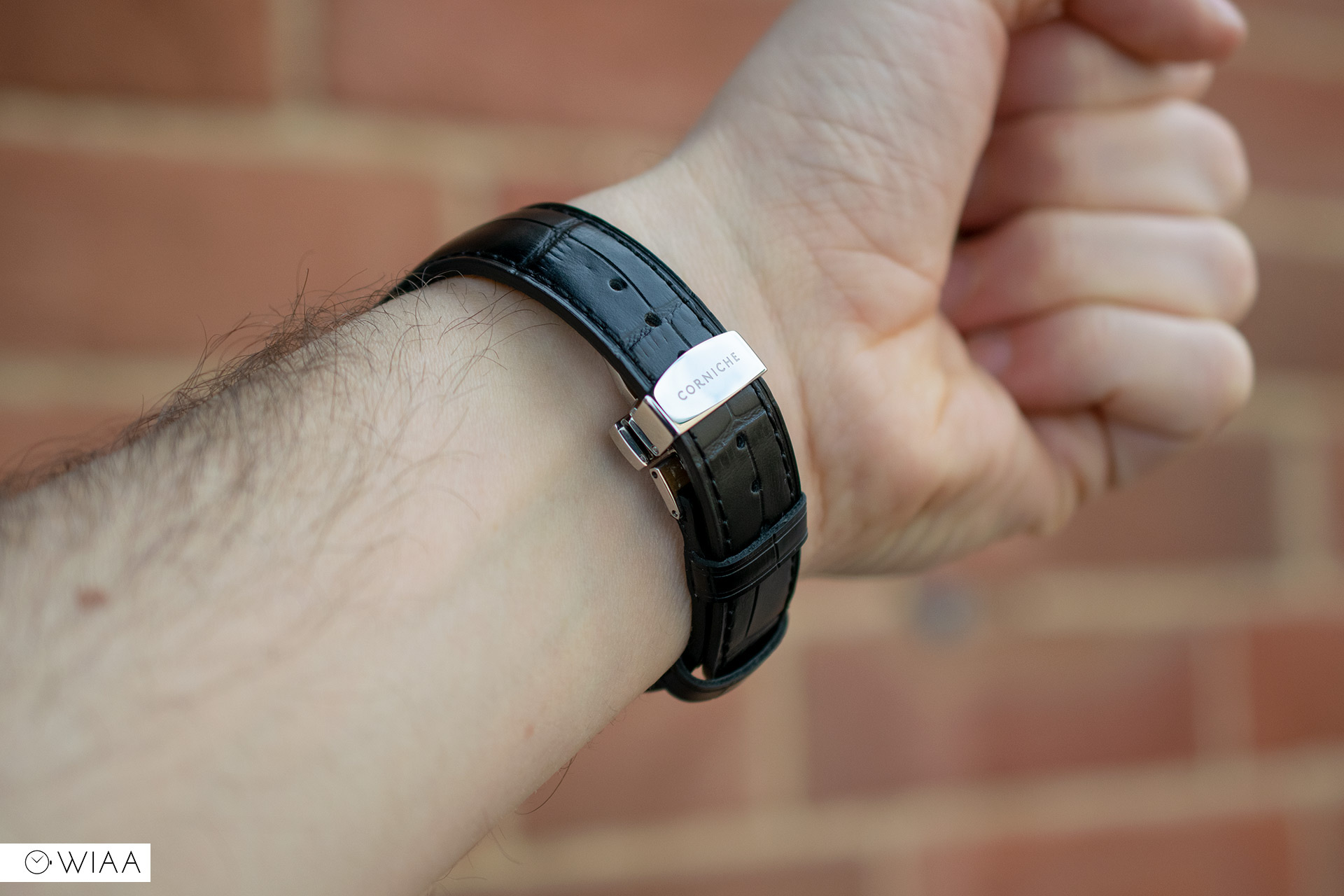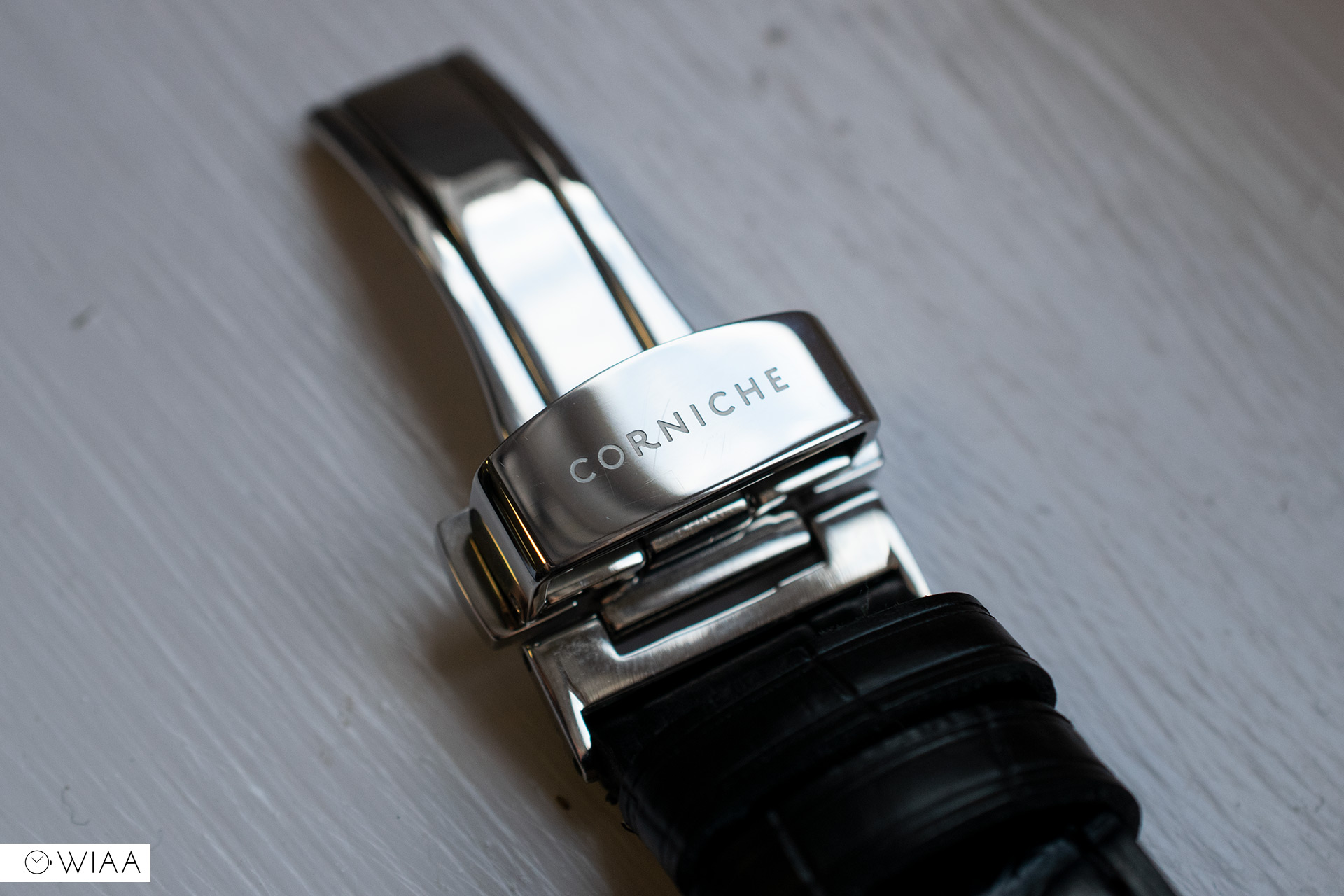 I always find quick release pins to be a great addition to any strap, and I'm happy to find them here too. The lug width of 20mm may seem a little wide for a 39mm case, but I think it suits it very well, providing a modern twist to an otherwise classic timepiece.
The movement
The movement is one that I've seen used a fair amount for chronographs: the Seiko VK64. If you're not going for a mechanical chronograph, then this mecha-quartz is the next best thing. It's still battery powered but has a mechanical module powering the chronograph, providing a 5 ticks per second sweep and also a snapback reset. Reliability shouldn't be an issue as it's a very sturdy movement, nor should the ability to repair or replace it on the off chance that it does go wrong.
Final comments
Along with the Dan Henry 1964, this is probably one of the smartest mecha-quartz chronograph watches I've seen in a very long time. The dial is simply irresistible and is made to a stunning standard; the design is crisp, classy and eye-catching.
The general build quality is spotless too: and whilst the €385 price tag may put some off; what you're getting is a stunning timepiece that, I feel, is worth it.