It's been over 2 years since I reviewed the Corniche Heritage 40, which impressed me as being a lovely crafted quartz timepiece. I always thought that they'd have an absolutely great watch if they did an automatic version of it. Finally, they've released an automatic watch, however it's a new model – not an auto version of the Heritage 40. This is the Historique, and Corniche are really pushing the fact that it's a true homage to mid 20th-Century watches. Fair play to them, they've stuck to their guns.
Let's take a closer look to see how it stacks up.
The specs
Dimensions: 37.5mm diameter x 9mm height x 43.5mm lug to lug
Weight: 54g
Water resistance rating: 3ATM / 30m
Movement: Miyota 9015
Accuracy: +8.9 sec/day
Lug width: 18mm
Warranty: 1 year
Price: €450 / £400
Buy here: https://cornichewatches.com/shop/historique/?historique_automatic
The case
The case is a simple barrel shape, and is rather dainty with a 37.5mm diameter. It has brushed sides; and polished bezel, top of lugs and bottom. This smaller size is one of the key features of a vintage timepiece.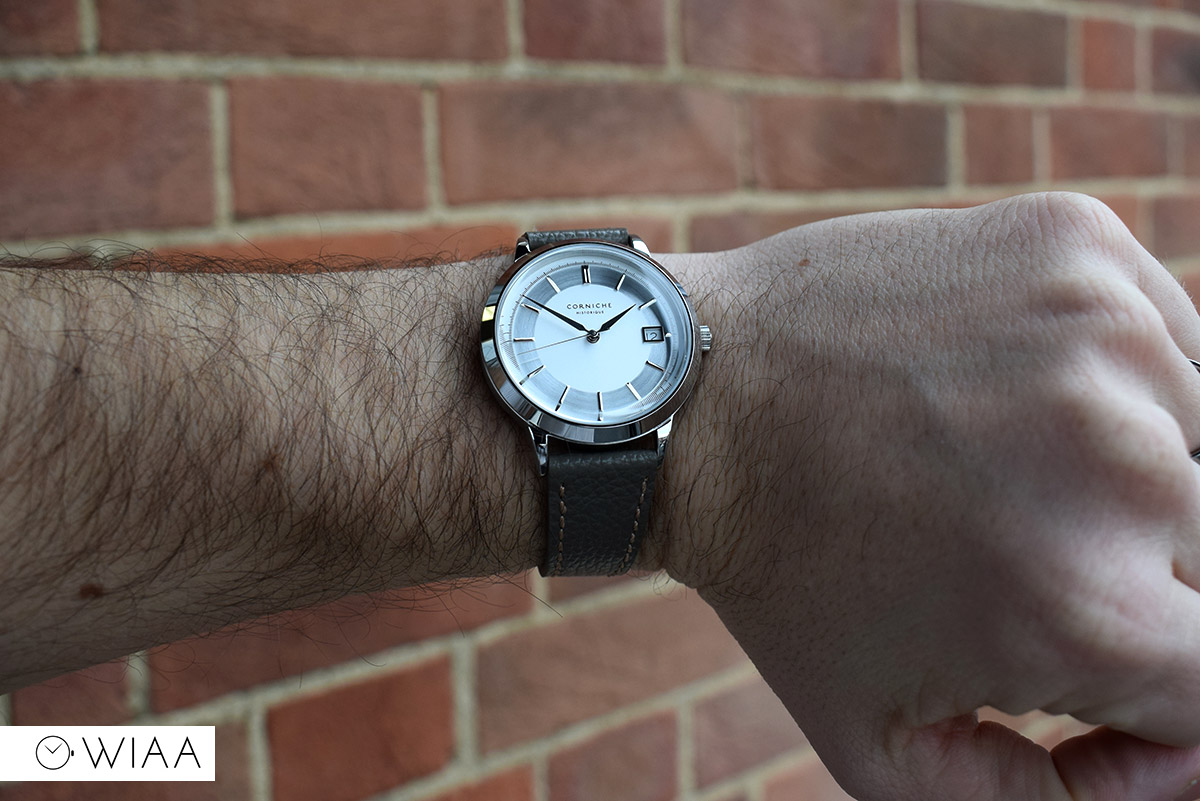 This smaller size also means that it is a very unisex timepiece; it'll fit well on both men and women.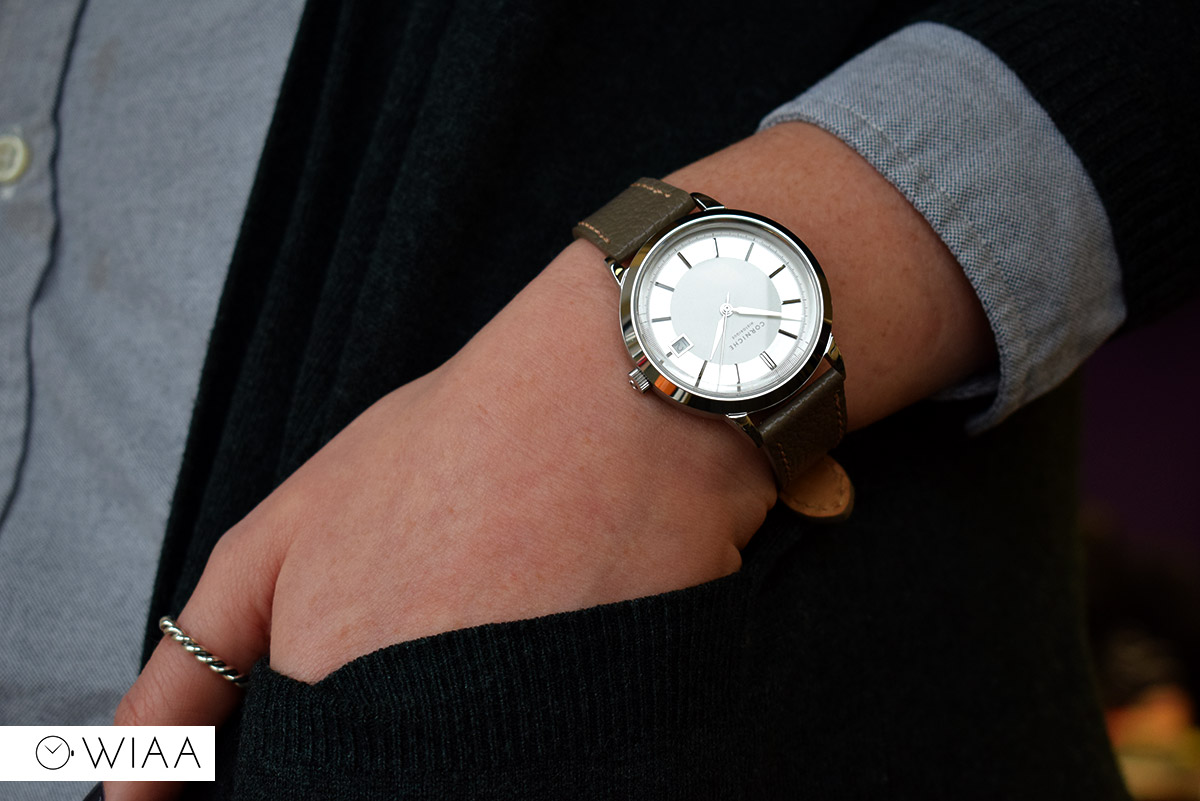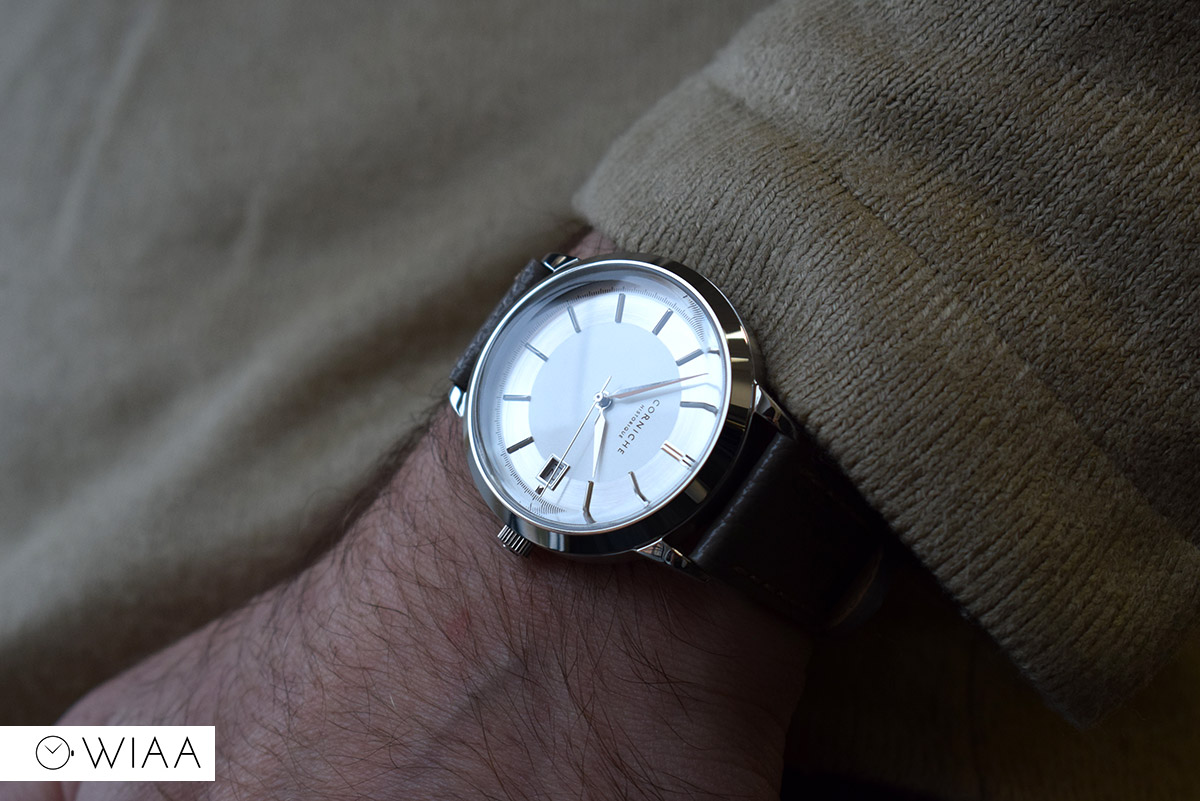 Another is a traditional material for the crystal: Corniche are using hesalite glass. It provides a really lovely soft glow to the eye. Yes it'll likely scratch (although it's been surprisingly hard wearing for me so far), but it's easy to polish up back to perfection. Another point that they are serious that this is a true vintage homage.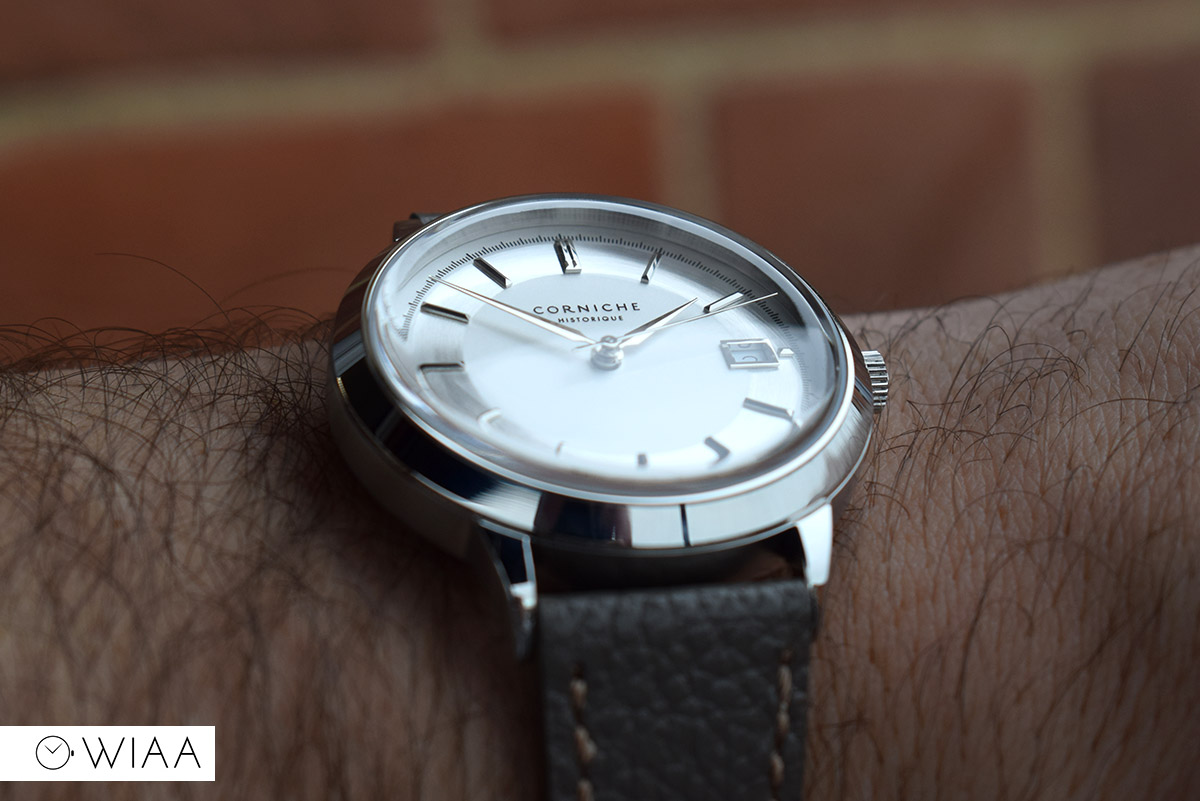 The caseback has a plain circular brushed center with a polished rim around it, with various specs engraved within.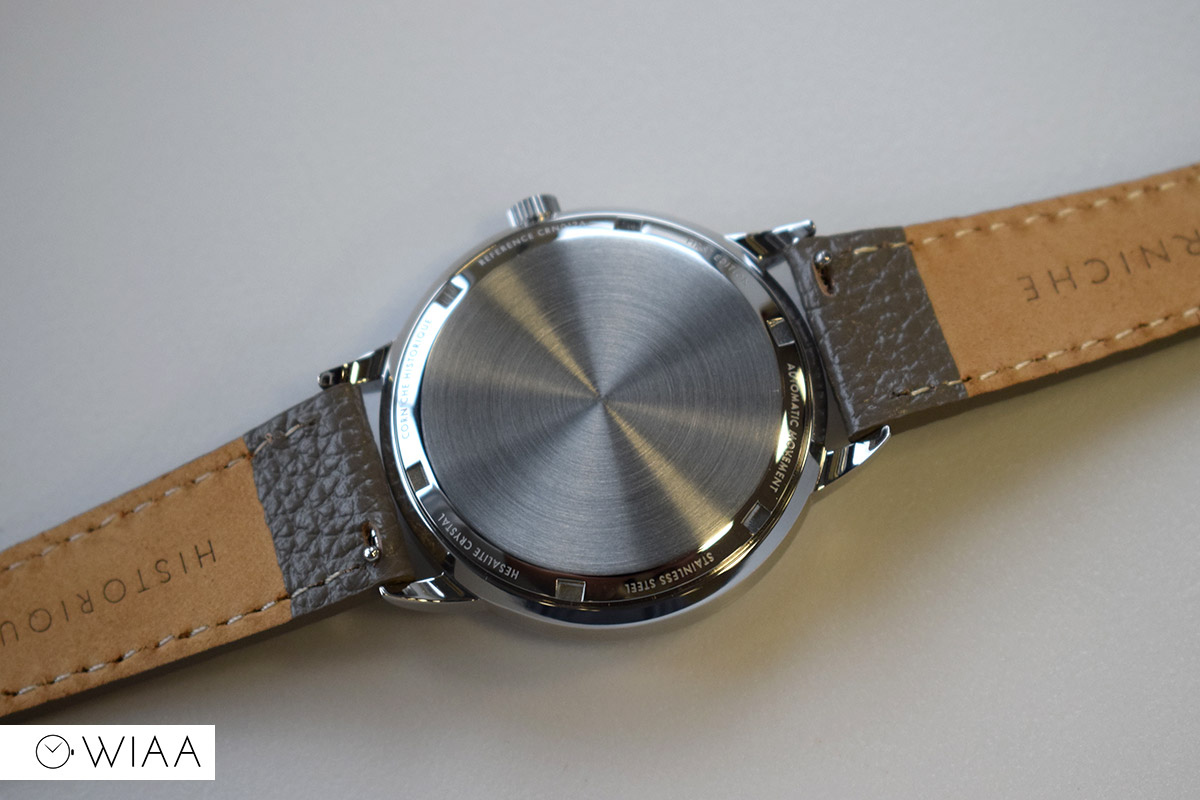 The push-pull crown is easy to use, with good grip and the C logo embossed on the end.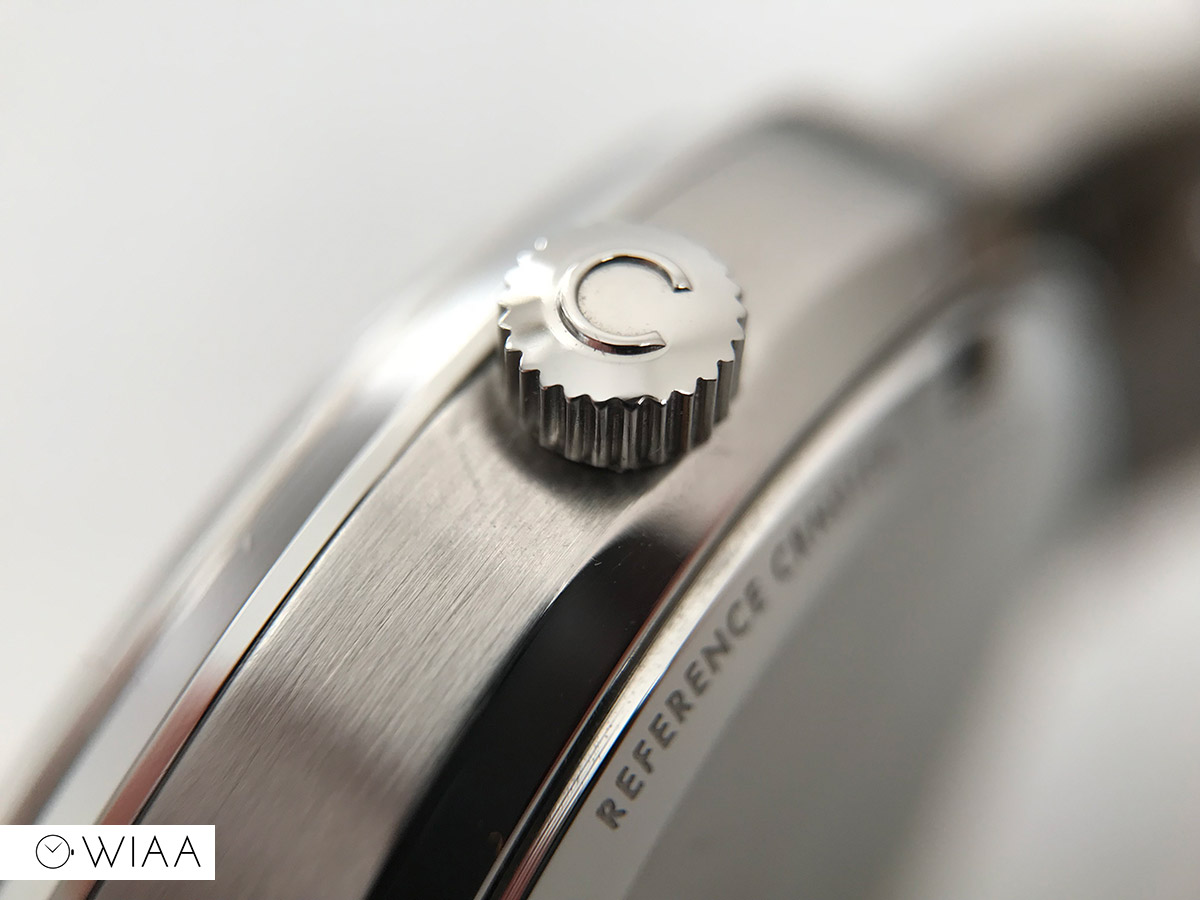 The fit and finishing of the case is good; nothing out of this work like on a Seiko for example, but perfectly fine for the price.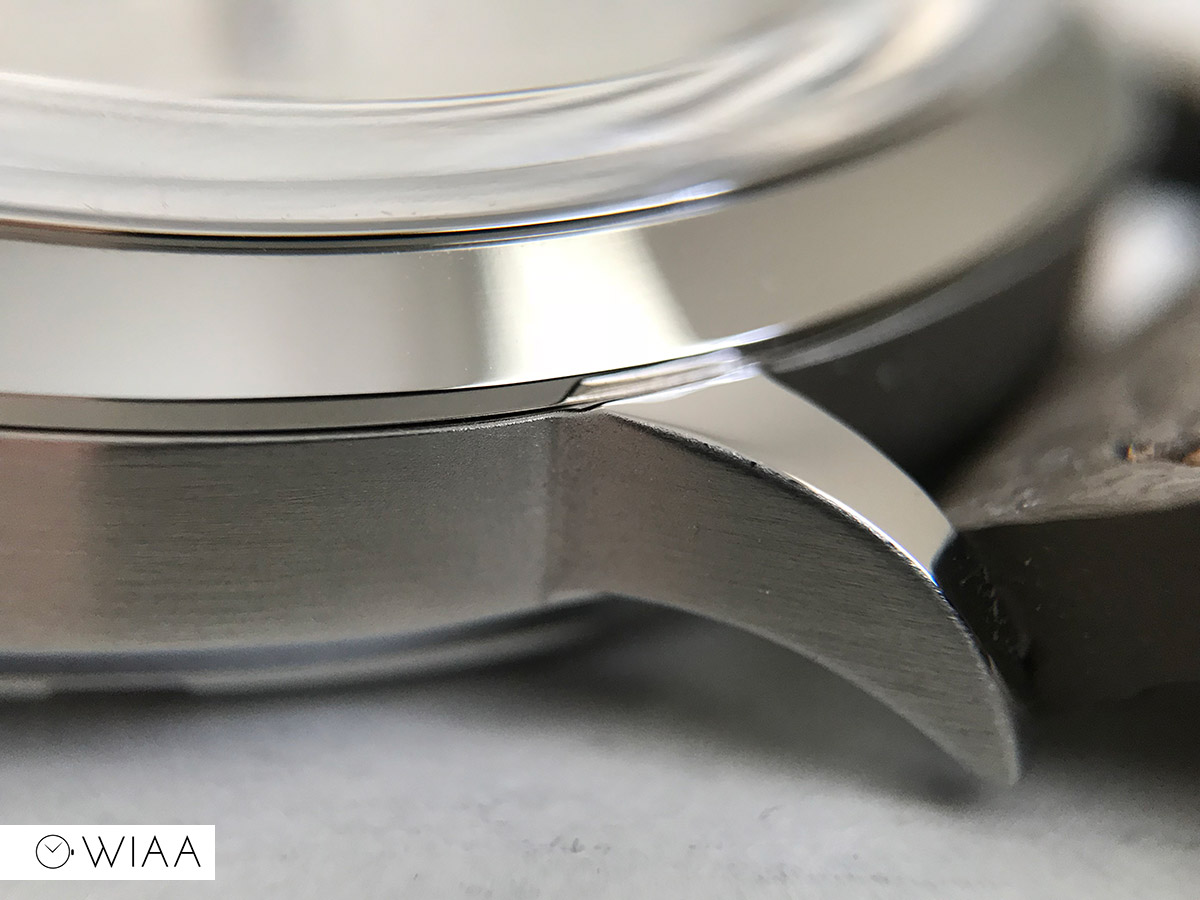 The dial
The dial is constructed from ceramic, with an elegant "eggshell" white central disc. It has a brushed steel effect surround, with applied hour markers situated within. Around this steel disc is a printed minute track.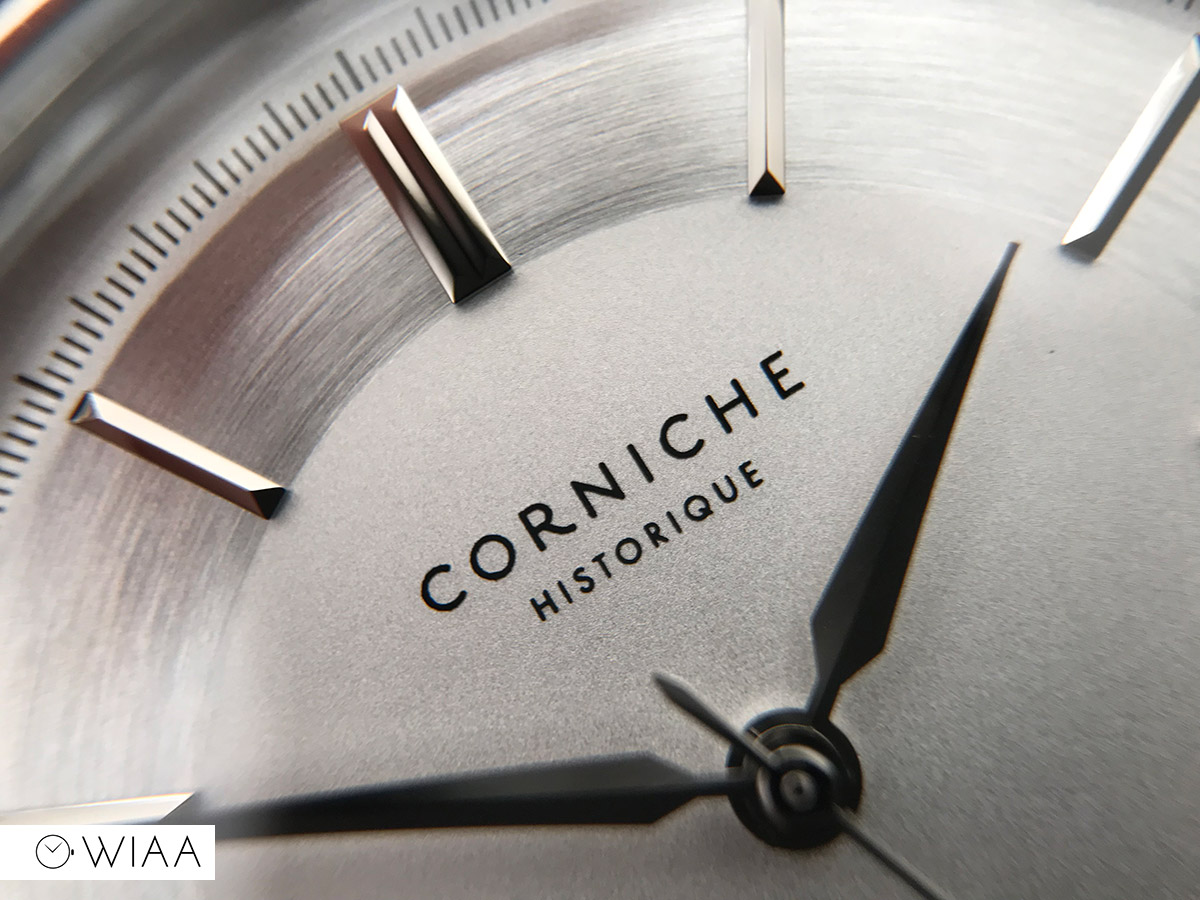 There's a minimal amount of printing on the dial – really there's just the logo and model name within the top half and the outer minute track.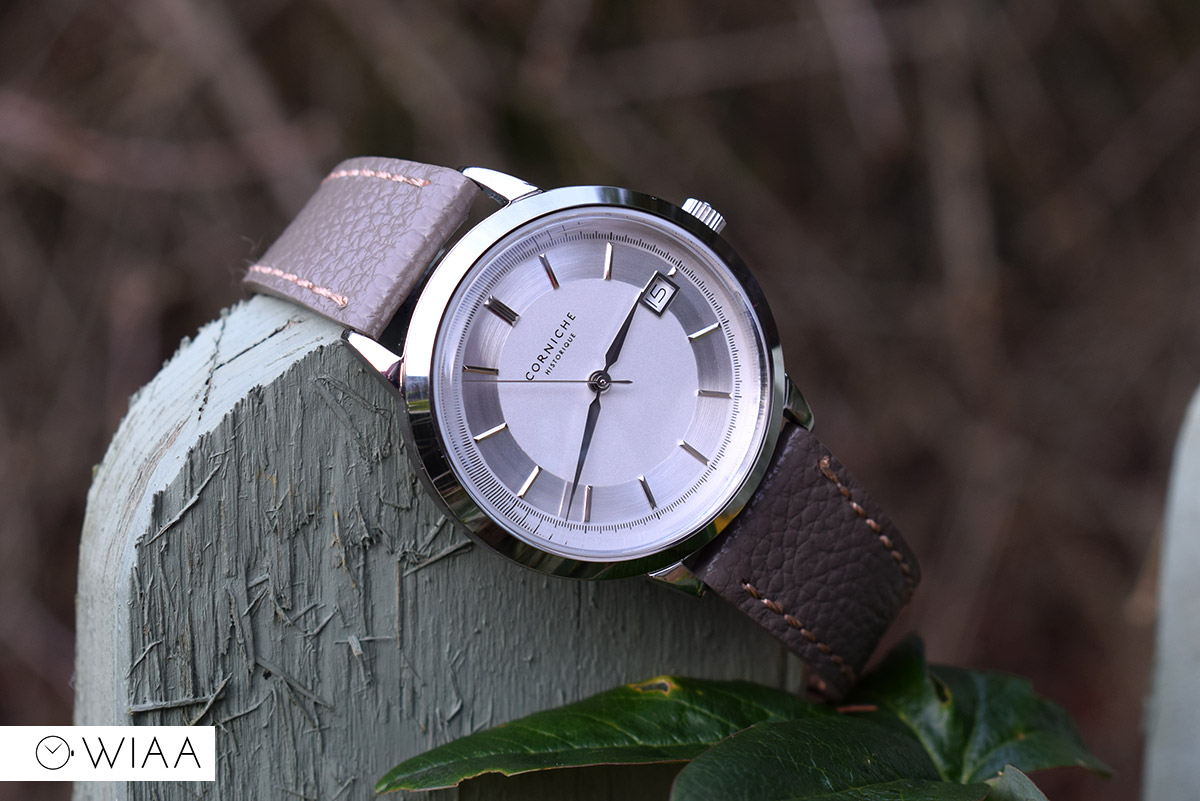 The delicate pitched alpha hands for hour and minutes are fully polished; the seconds hand is a straight point with a slight bulge as a counterweight. They work really well in the ultimate ethos of the timepiece.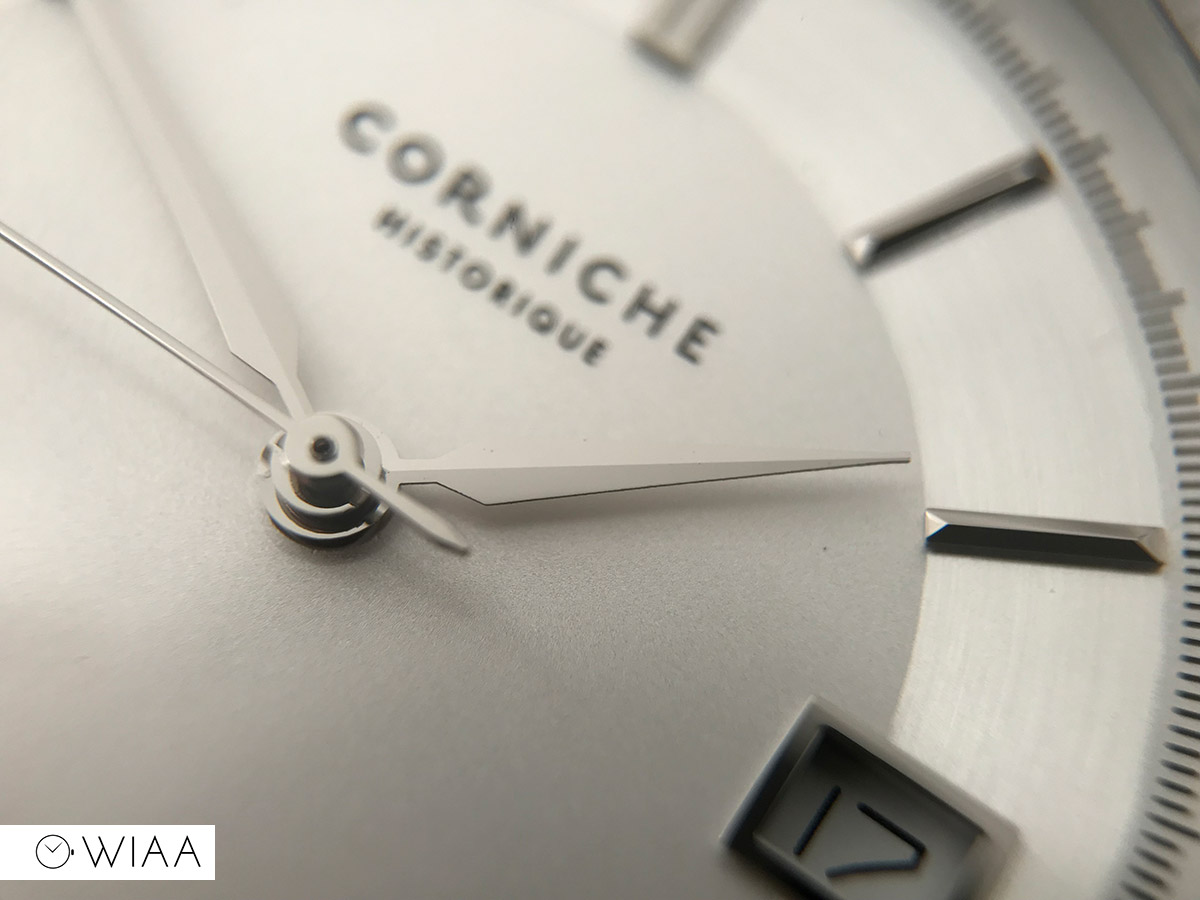 The applied hour markers are also very well constructed and are a dainty affair. There's also a splendid applied date window border, which is polished and very deep. These polished elements all work really well together to create a lovely variety of reflections when the light hits the dial just right.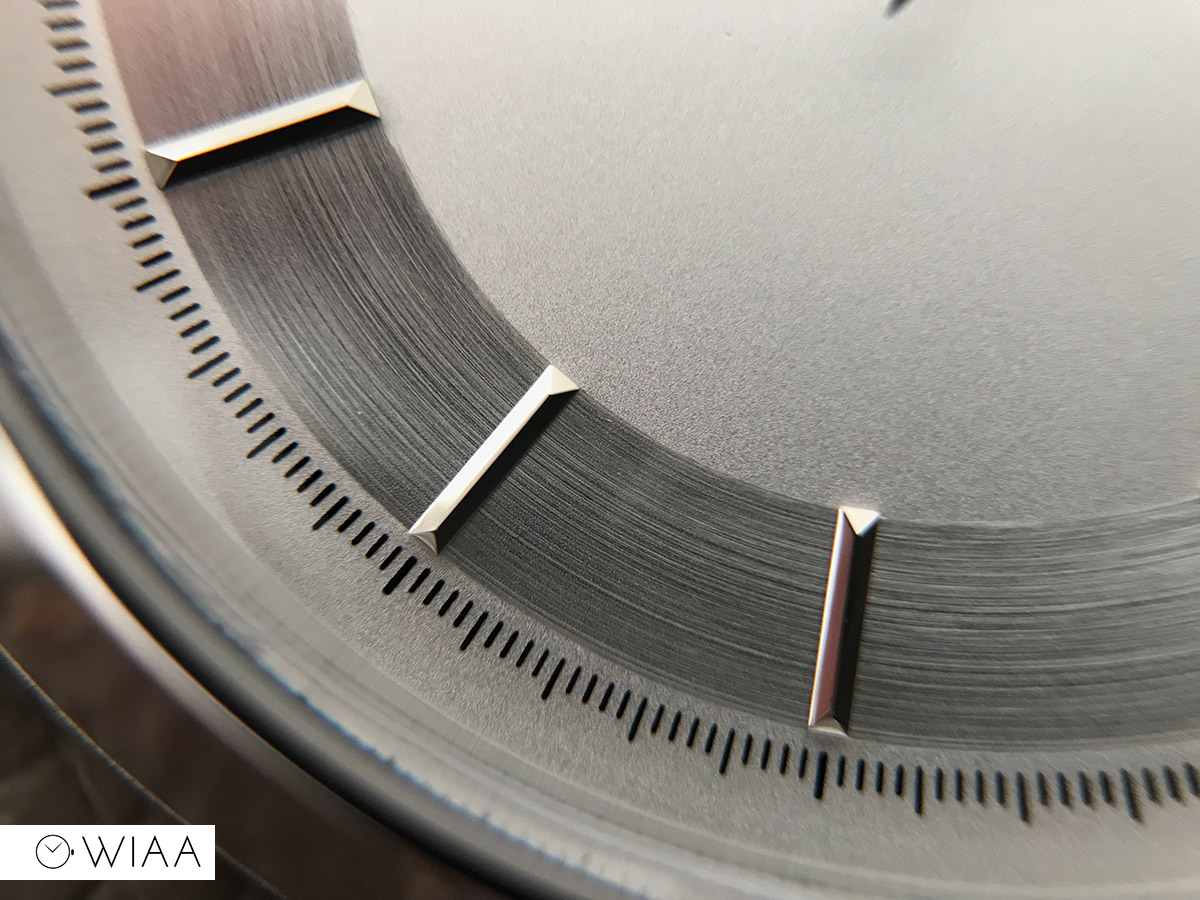 The date wheel looks to be the stock Miyota wheel – the font seems to be the same.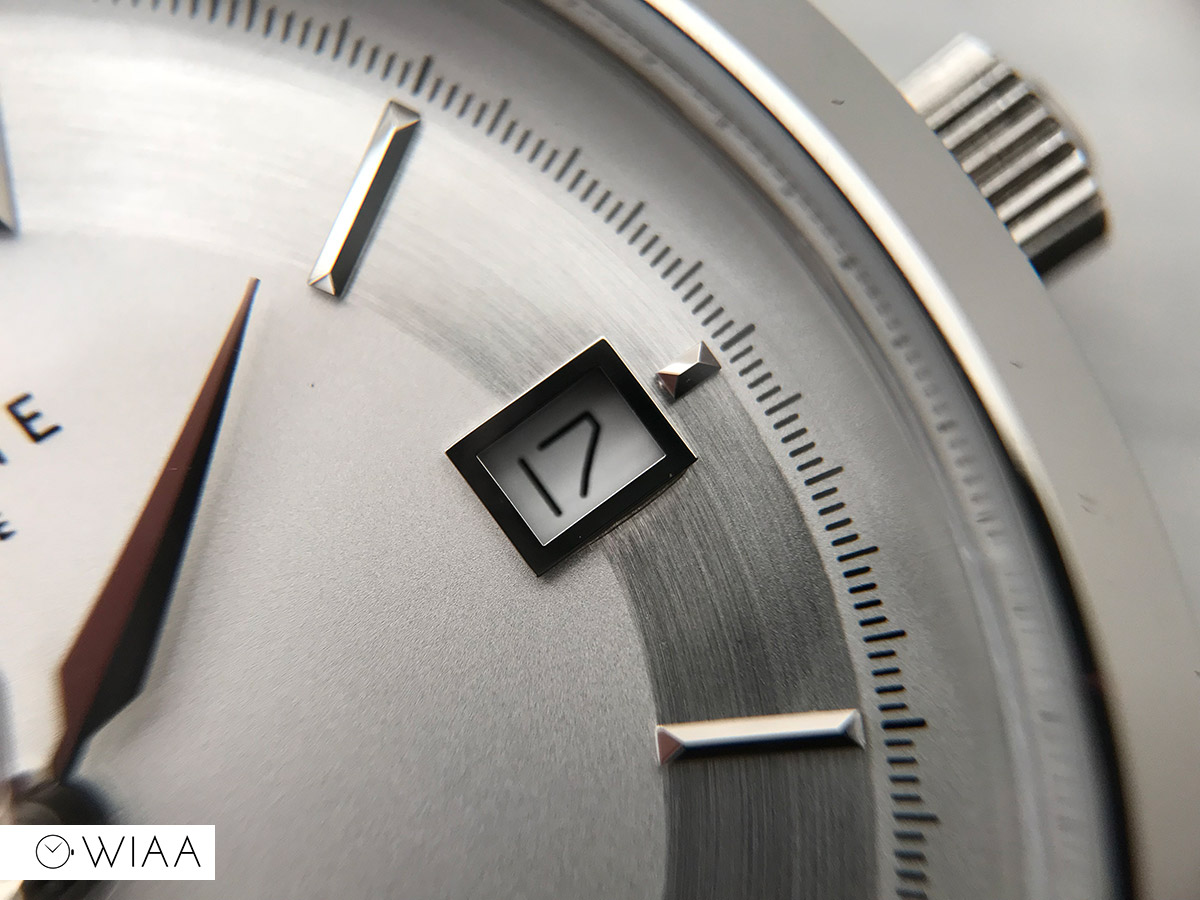 The strap
The strap is a sparcely-seen taupe colour: in-between brown and grey. With the light orange coloured stitching, it has a very vintage feel.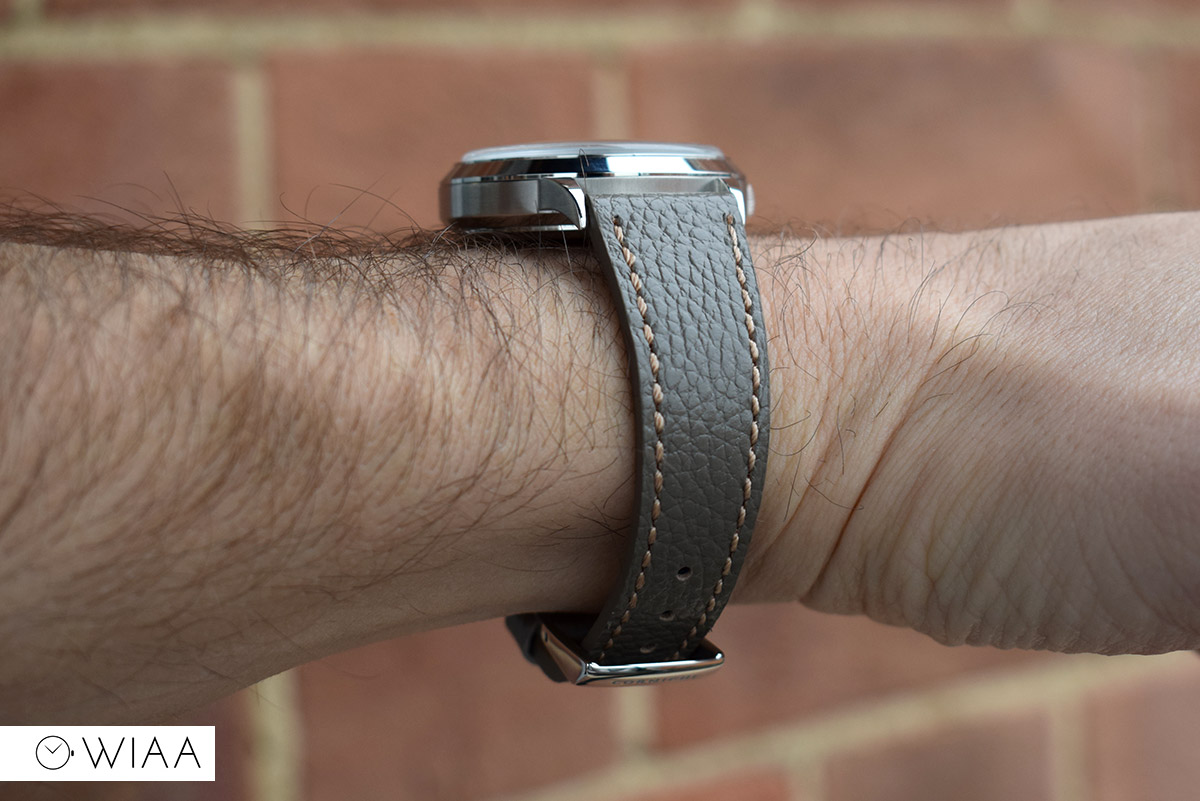 It's made with deliciously soft leather, so supple and malleable. It's also loaded with quick release straps, which make changing it simple and quick.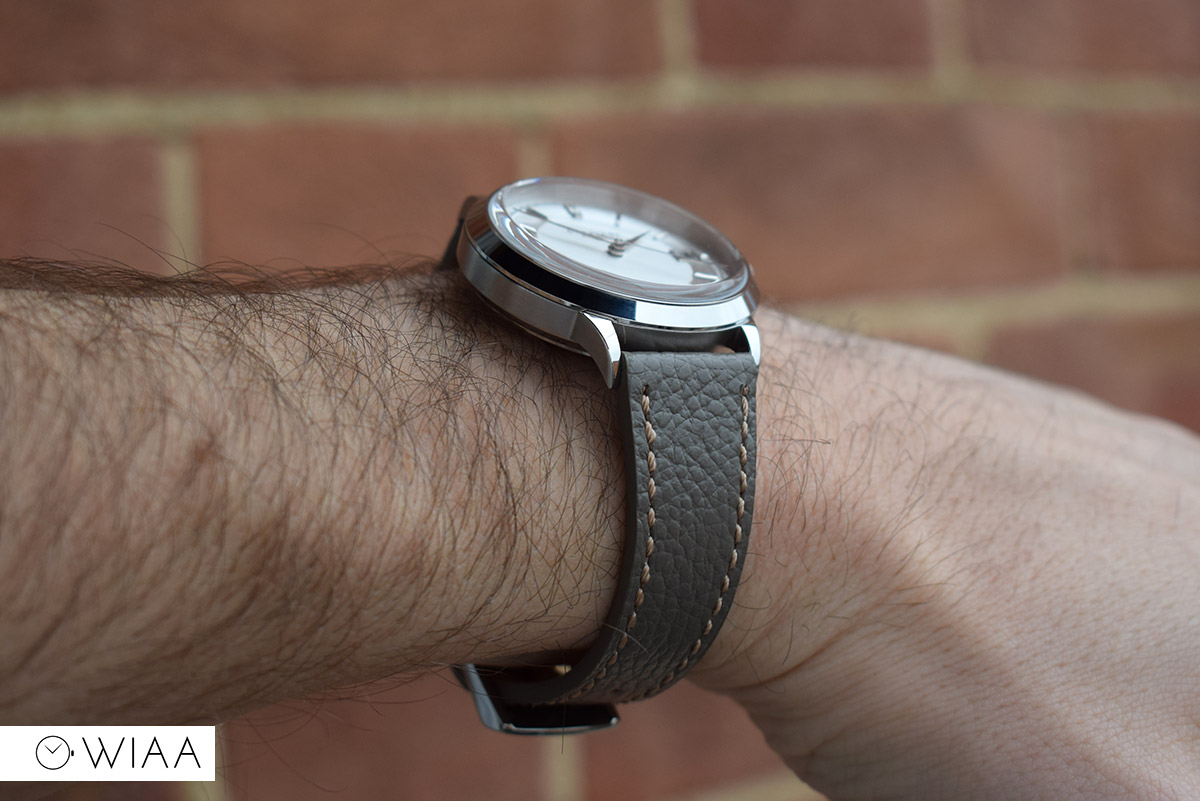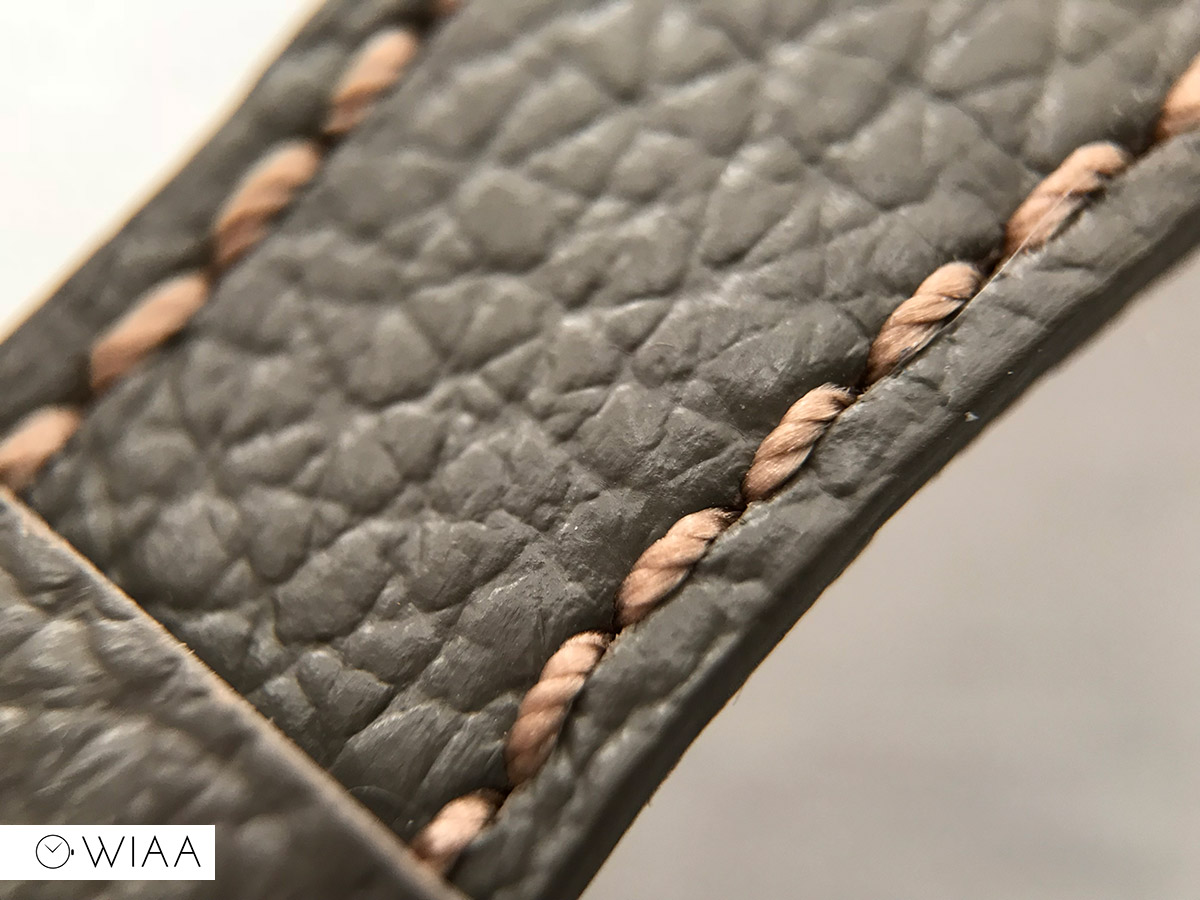 The tang buckle is fully polished with a pleasant curved top, with the logo reasonably deeply engraved on the top bar.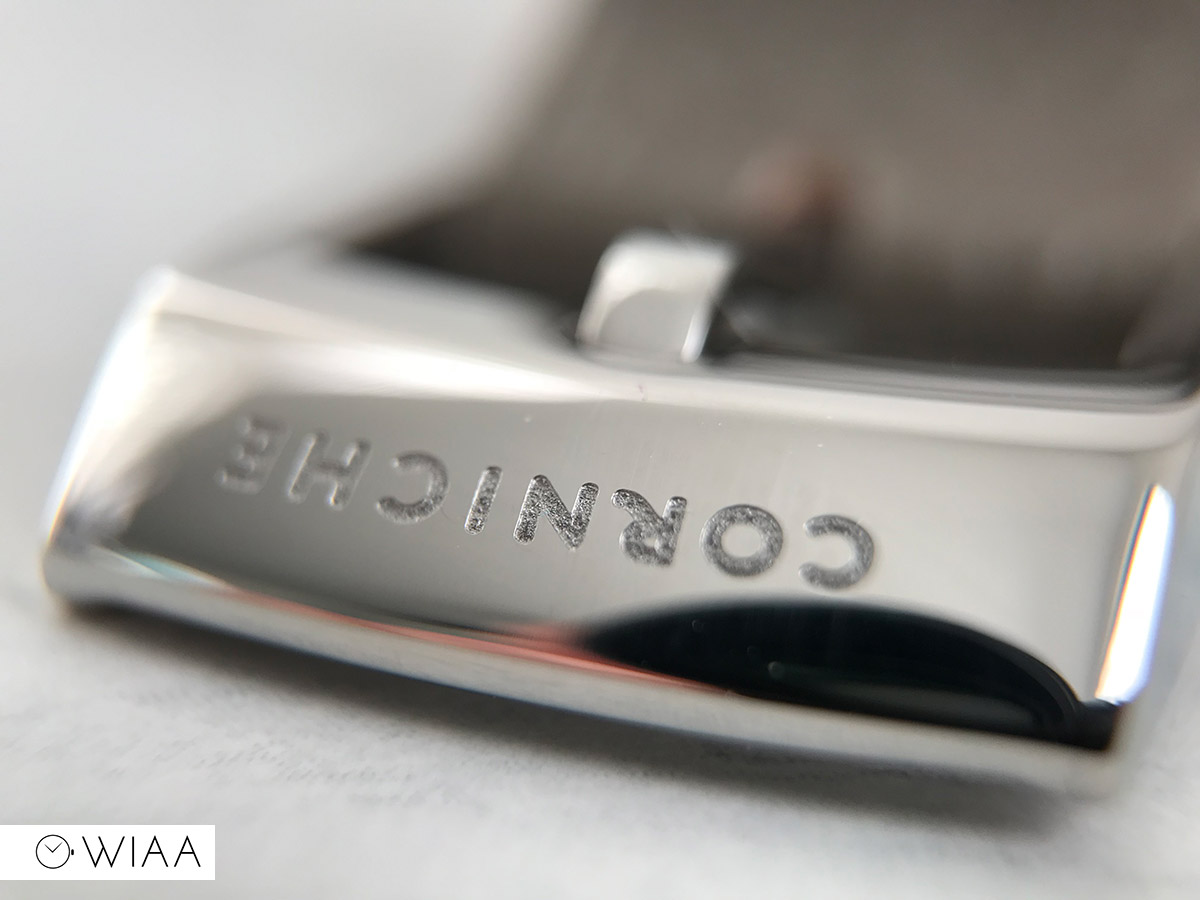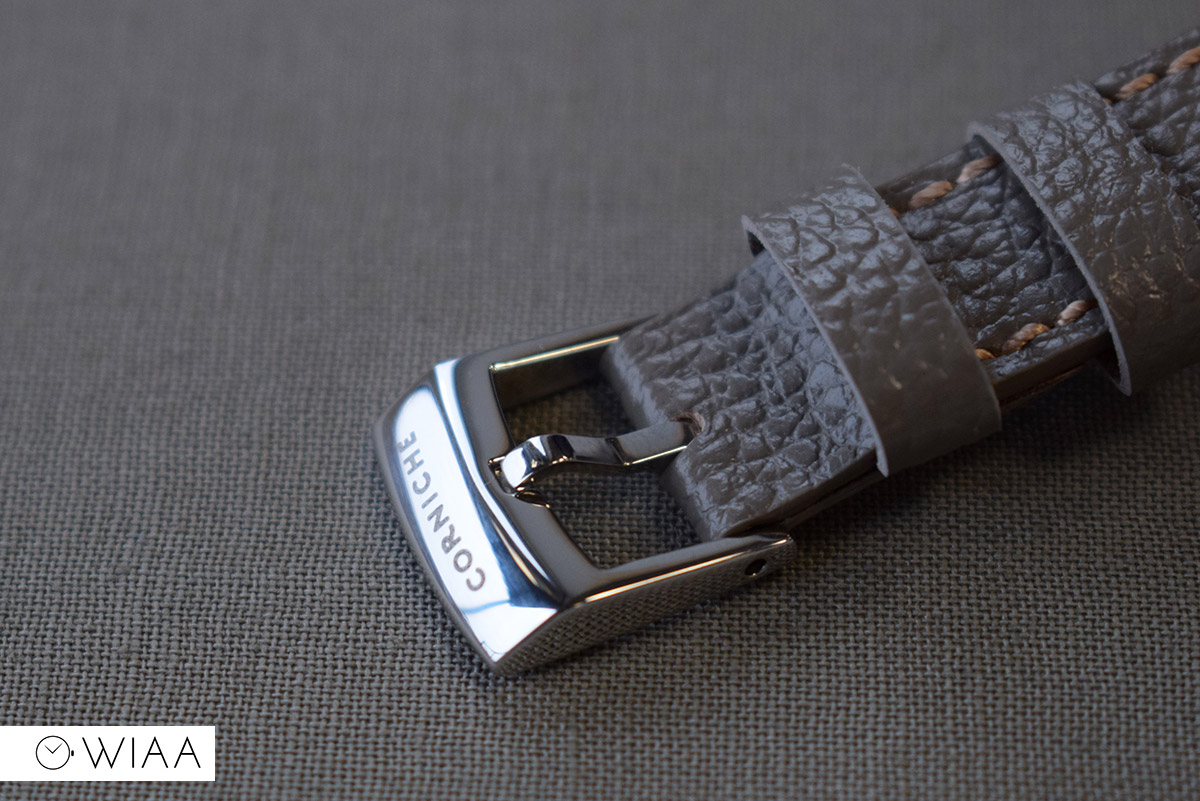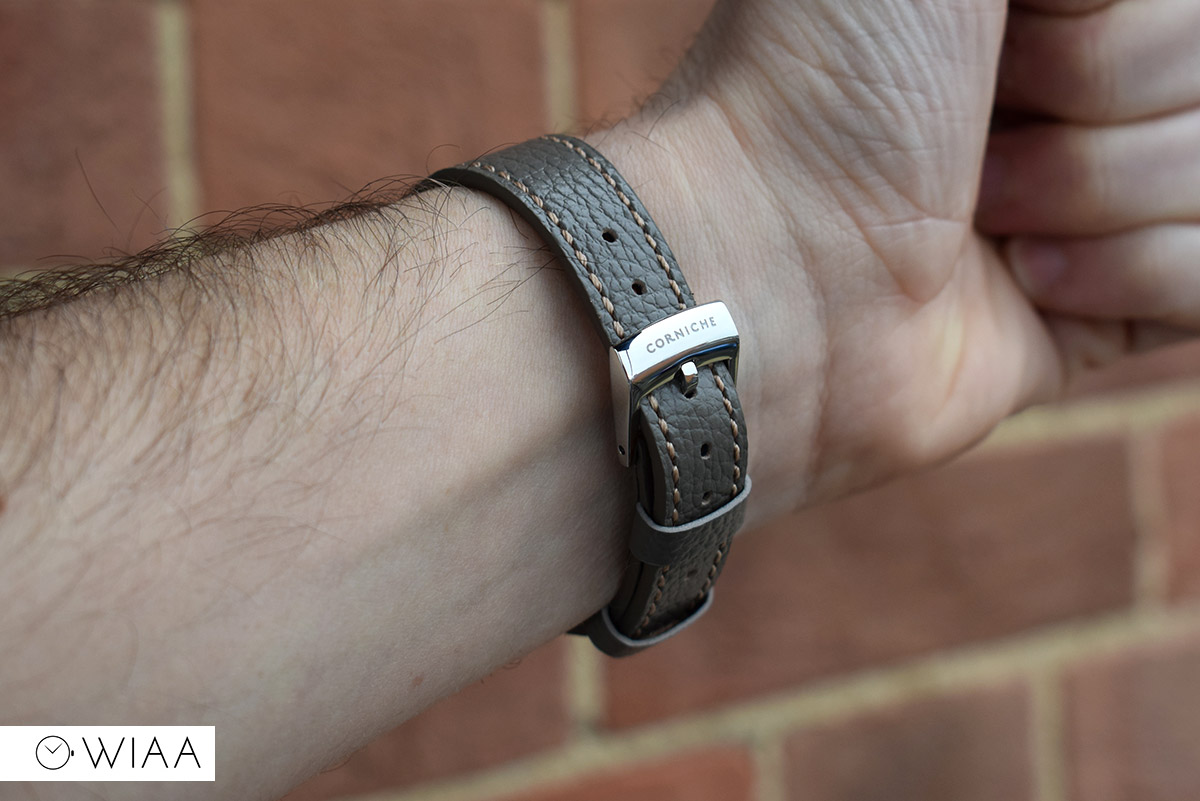 It's a rather thin 18mm wide at the lugs, reducing down to a very tiny (almost surprising) 12mm. When I asked them about why they went this thin, they said that this is a homage to watches from the mid 20th century and when they studied examples from that period they noticed that a lot of the straps tapered down a a lot more than watches from today. Fair enough that they wanted to go this far in mimicking classic timepieces, but I can't help but feel that it's a little too much of a taper for a modern watch.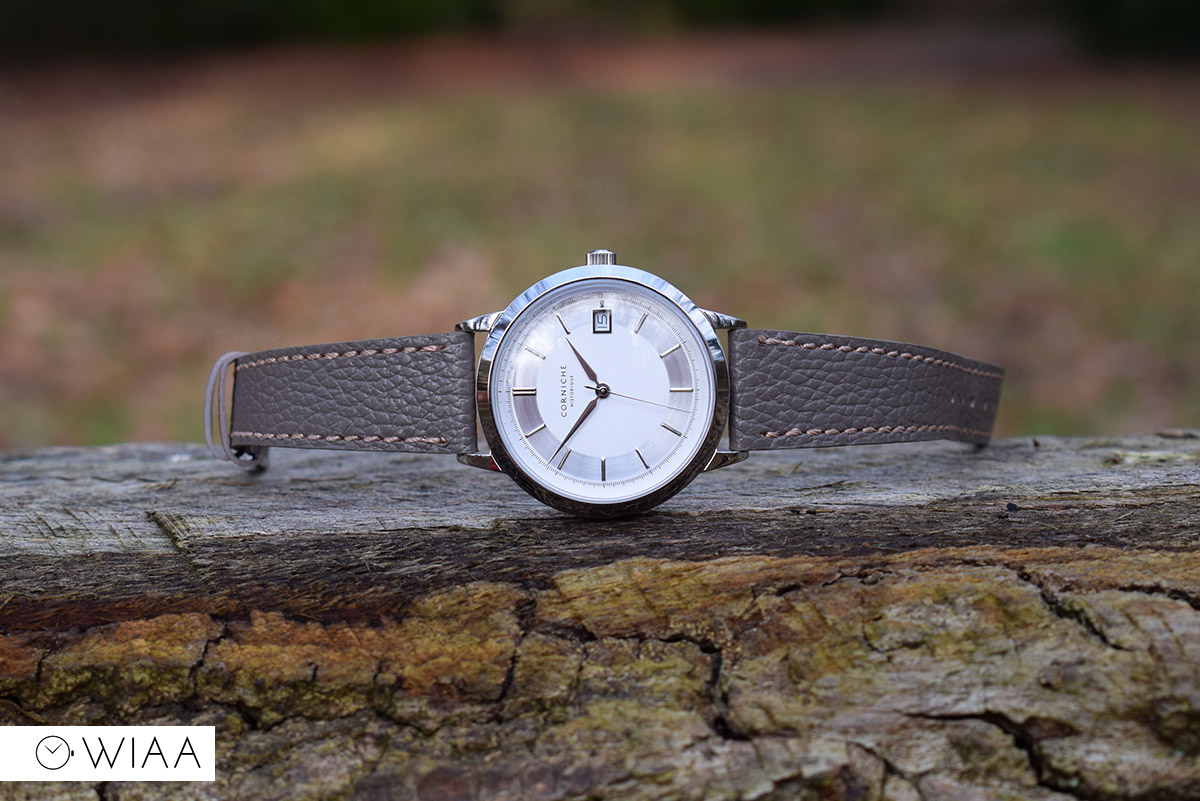 The movement
The Miyota 9015 is a movement that we see over and over again. It's dependable, hard working and affordable. It's pretty plain and ugly, but that's not really a problem as you can't see it anyway. It's also easy to regulate, and this clearly has been: when I test it on my Lepsi Watch Scope, it's coming in at a pretty great +8.9 sec/day.
One thing I've noticed with this movement in particular, is that it's rather noisy when the rotor is free spinning. Be prepared to hear it on the wrist.
Final comments
Simply put, this is a watch that is most definitely for those who are after a true, vintage homage – as the watches were in the 40s, 50s and 60s (ok, apart from the quick release pins). Corniche have taken this extremely seriously, and fair play to them too – not many manufacturers will actually go all out in this same way.
The Corniche Historique is sophisticated and elegant. Some may feel it's a little too simple, but for me it's pure and refined. The hesalite crystal is out of the ordinary, but it's rather charming – the tall boxing of it creates an impression.
However, the RRP is probably too much for me personally; I wouldn't spend £400 on a non-Swiss automatic. For a little more you can get something like a Christopher Ward, Erroyl or Brathwait (which are all Swiss autos).
That's not to say it's not a beautiful timepiece – I just wish it was a bit more competitively priced. Of course, that's just my opinion; if you were to buy it you'd still be getting a splendid watch.