I had the privilege of attending the launch event of Christopher Ward's brand new Mk3 Trident. Hosted in a small event venue on Short's Gardens in Seven Dials, just a short walk away from Covent Garden in the heart of London, it reflected well what Christopher Ward is about: quintessentially British.
The event itself was between 6-9pm, and I arrived at the venue half an hour early – just enough time to nip around the corner to the local Costa and enjoy a coffee with James from Watch That Sweep – a great guy who has been running his watch blog and review site for just over a year now – so go check him out.
At 6 we headed off back to the venue. I was immediately warmly welcomed by Chris from the PR company, and a glass of Prosecco swiftly found my hand.
There were two main displays demonstrating the new range: a very cool waterfall, with the models directly under the cascading liquid, lit up in blue. Whilst this was an eye-catching display, it was actually a little bit wet right up close, a pain to photograph the watches, and therefore difficult to see the watches in detail. It was certainly more style over function, but that's not to say it wasn't welcome.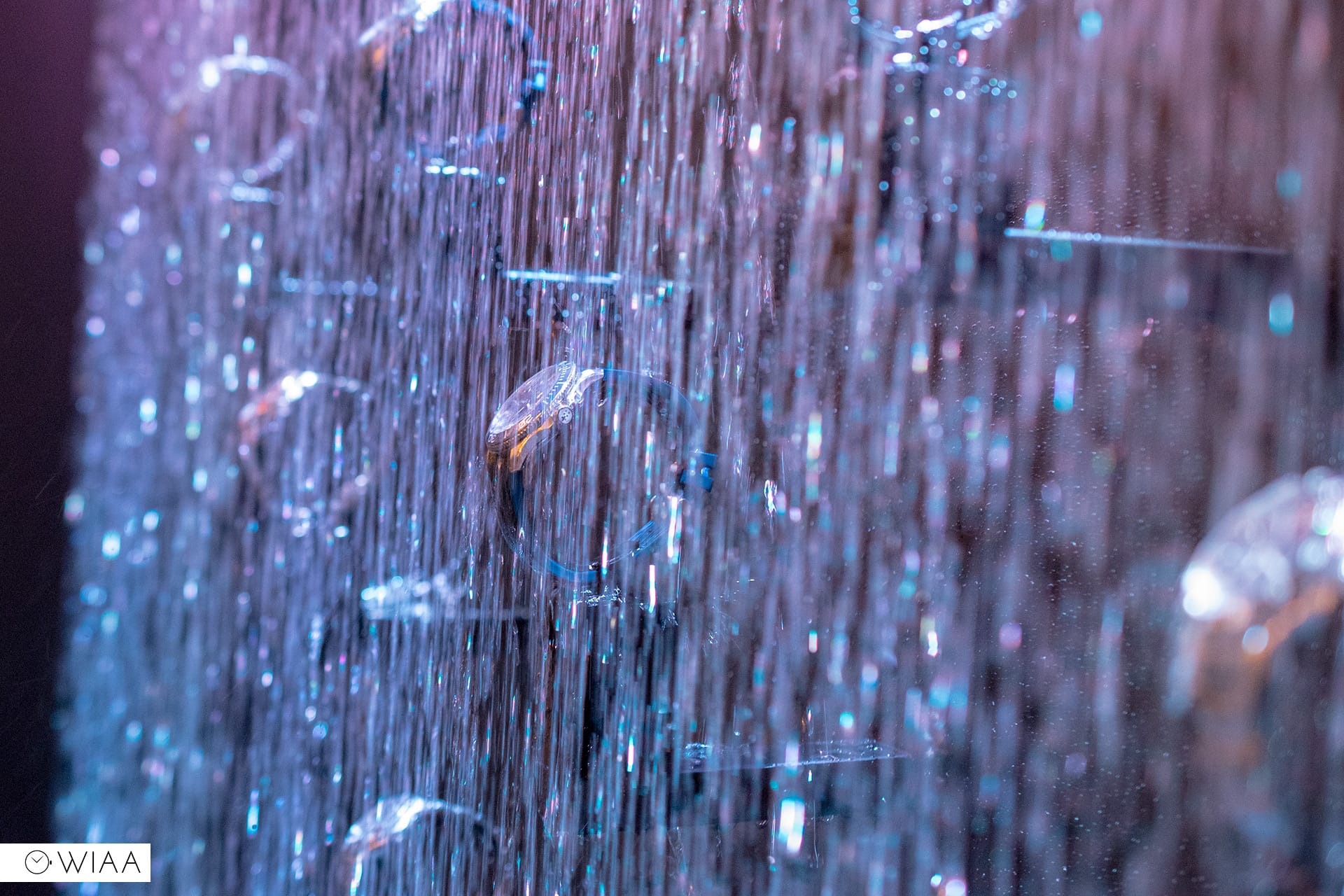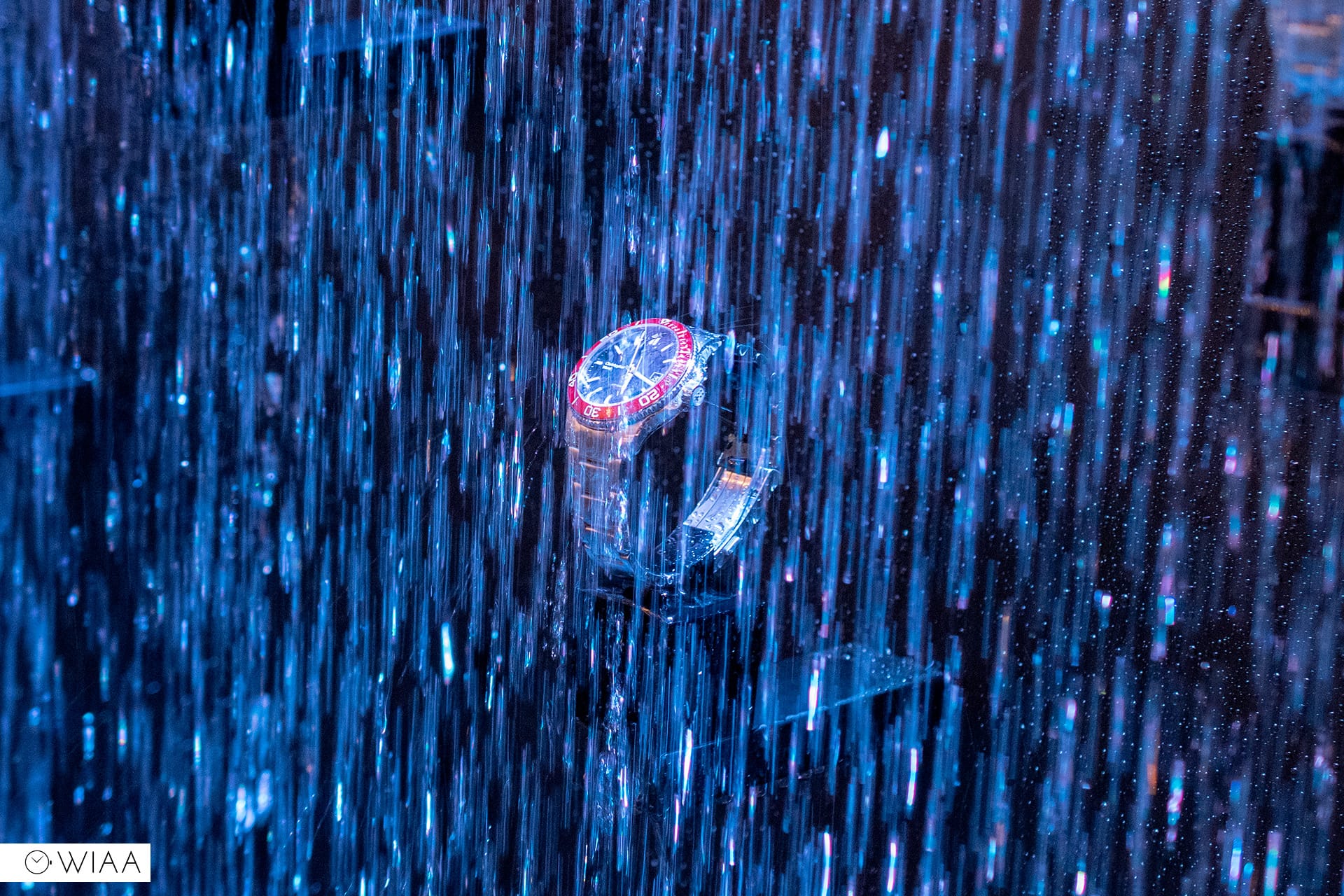 The other primary display was a fish tank full of water, with a pebble bed and some plantation. The Tridents were on stands within, showing off a small level of their underwater capabilities. This was a much more effective display, although you still couldn't get your hands on the new watches. What were we to do?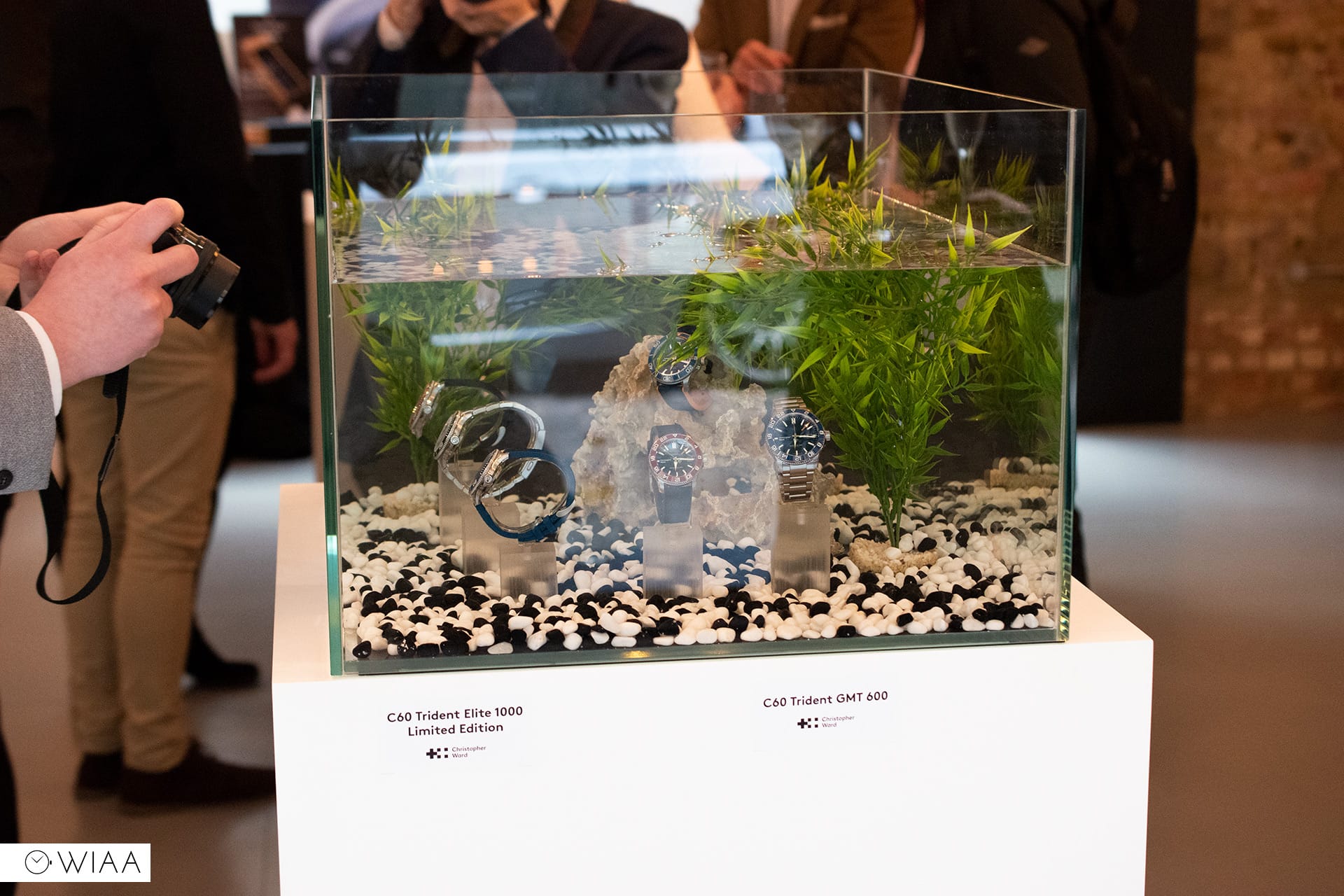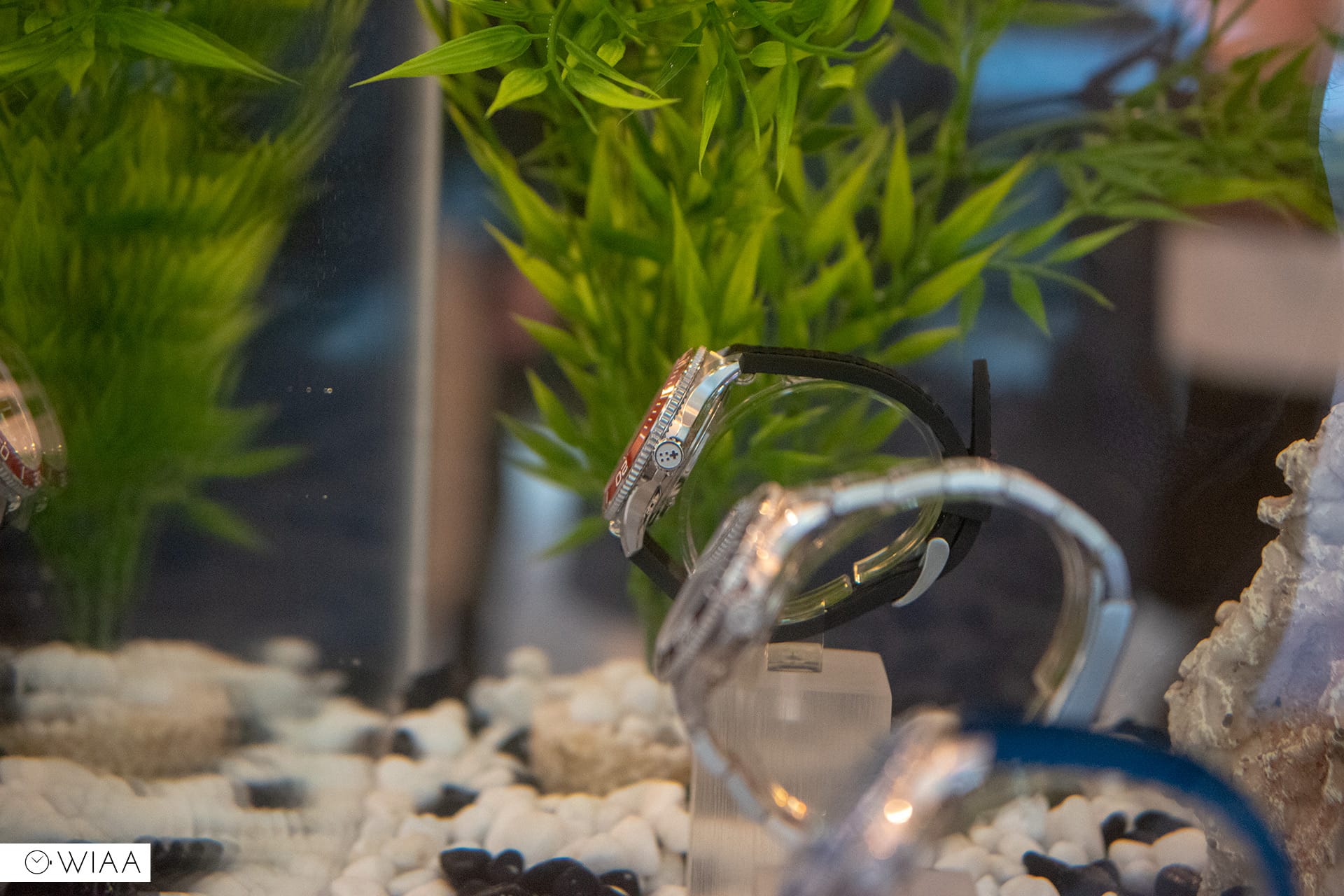 Thankfully, further in and manned by Declan, the showroom manager at CWHQ, was a case full of the range available for handling.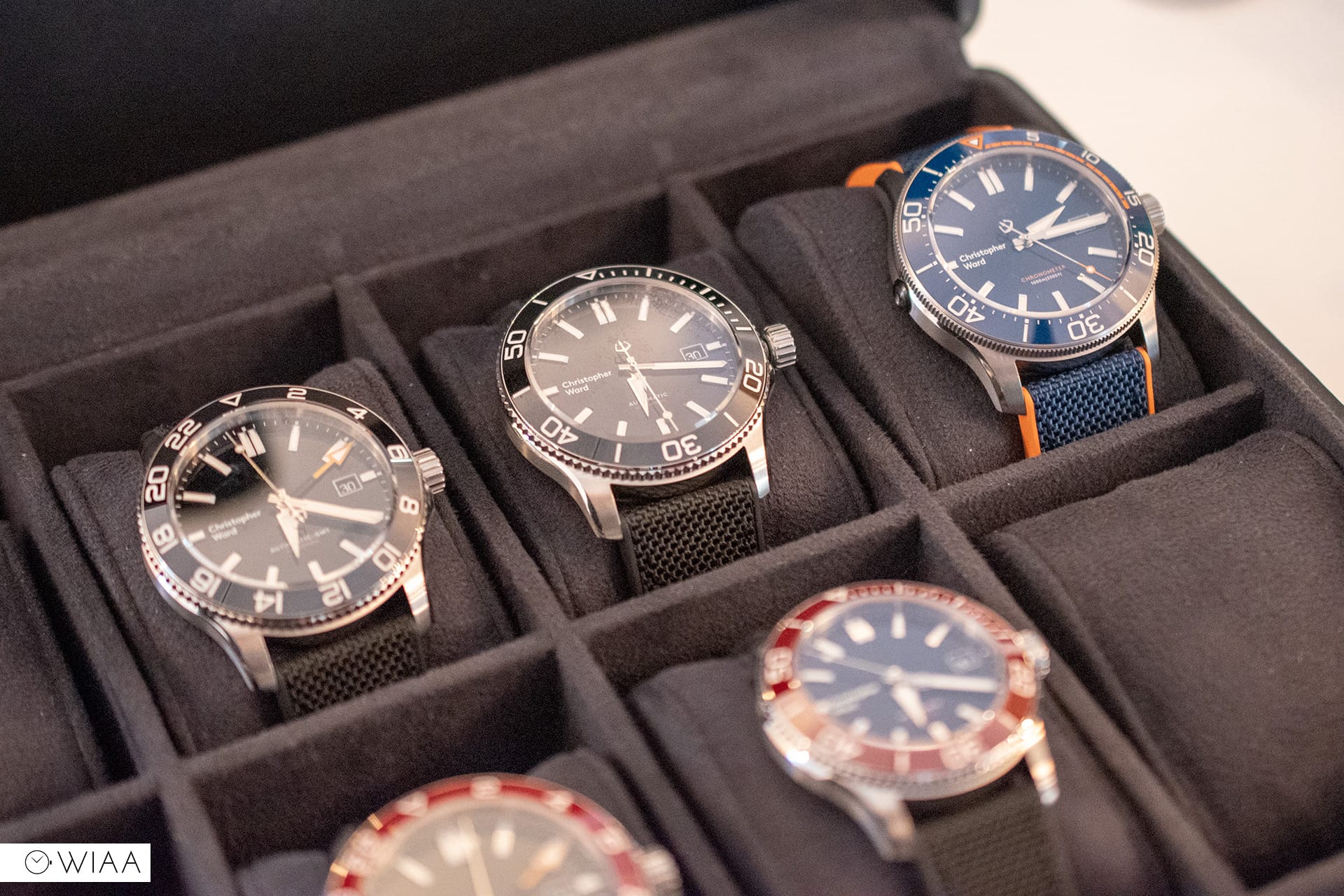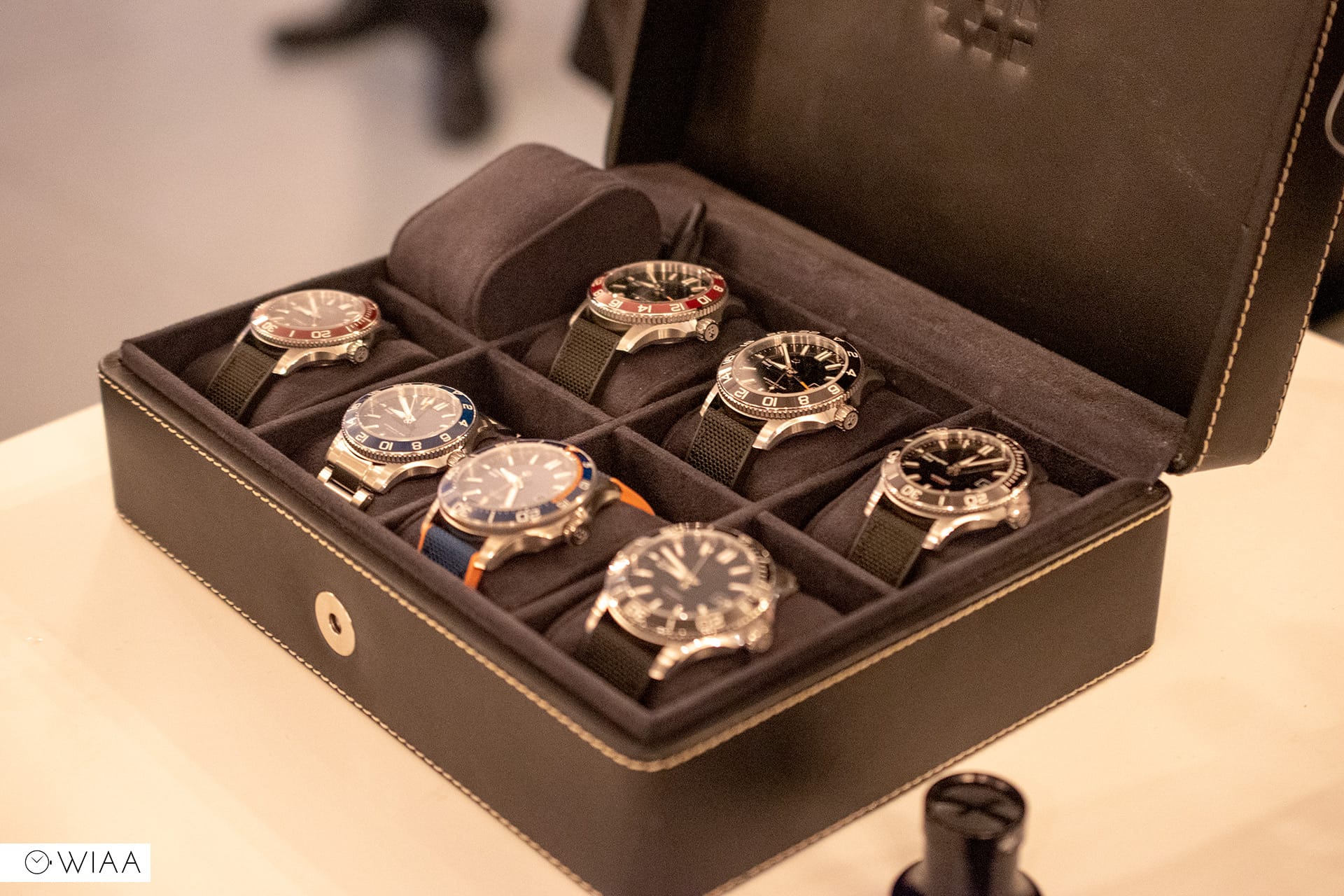 Along the furthest brick wall was a collection of tasteful posters to set the scene.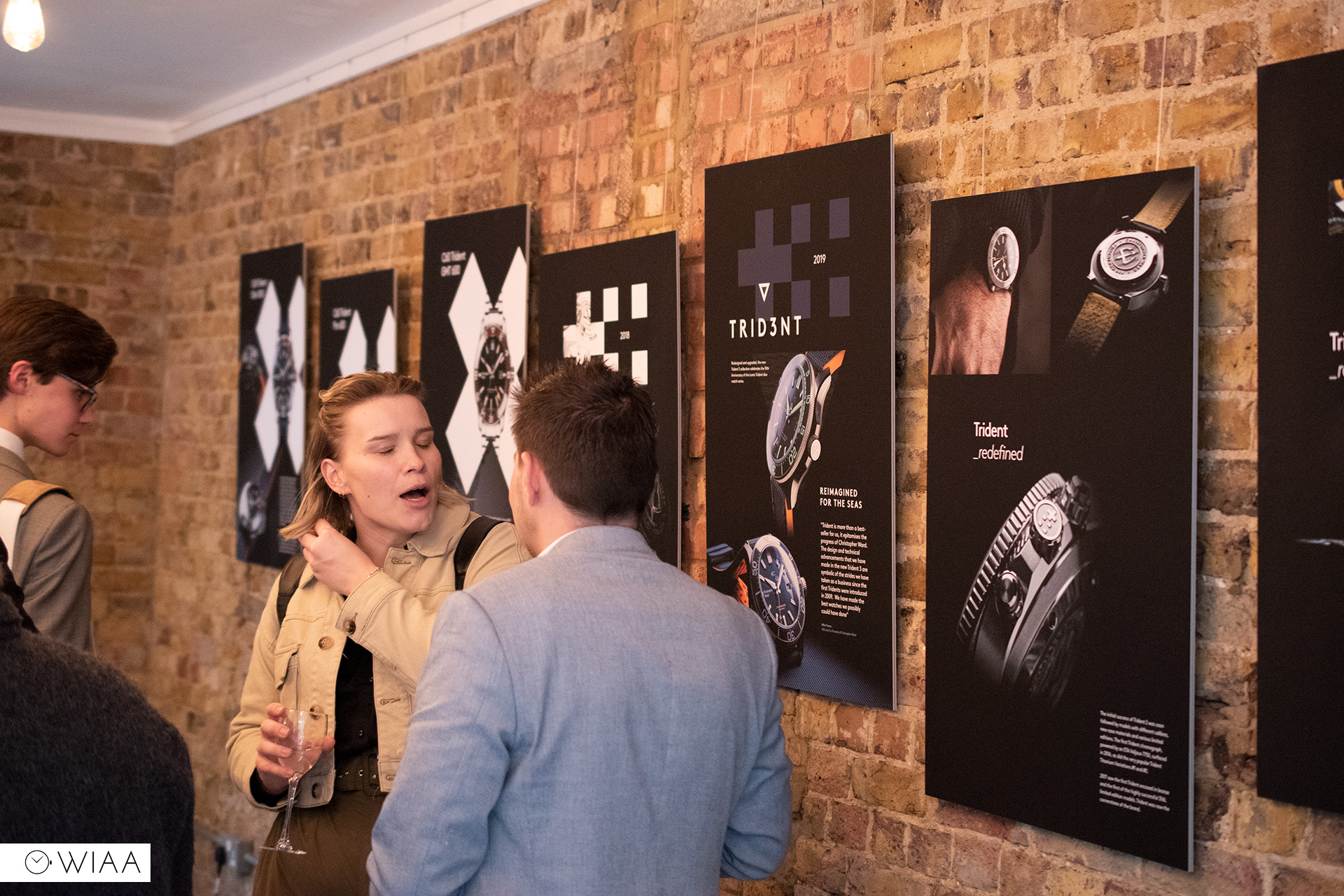 The Prosecco kept flowing, and I managed to have a good chat with many. Of course, it was great to speak to many of the people from Christopher Ward – the man himself, co-founder Mike France, head designer Adrian Buchmann, and others who work behind the scenes.
Not only that, but I also had the pleasure of meeting up with some other highly influential people. It was inspiring speaking to Adrian from Bark & Jack, who has gone from strength to strength since starting his channel.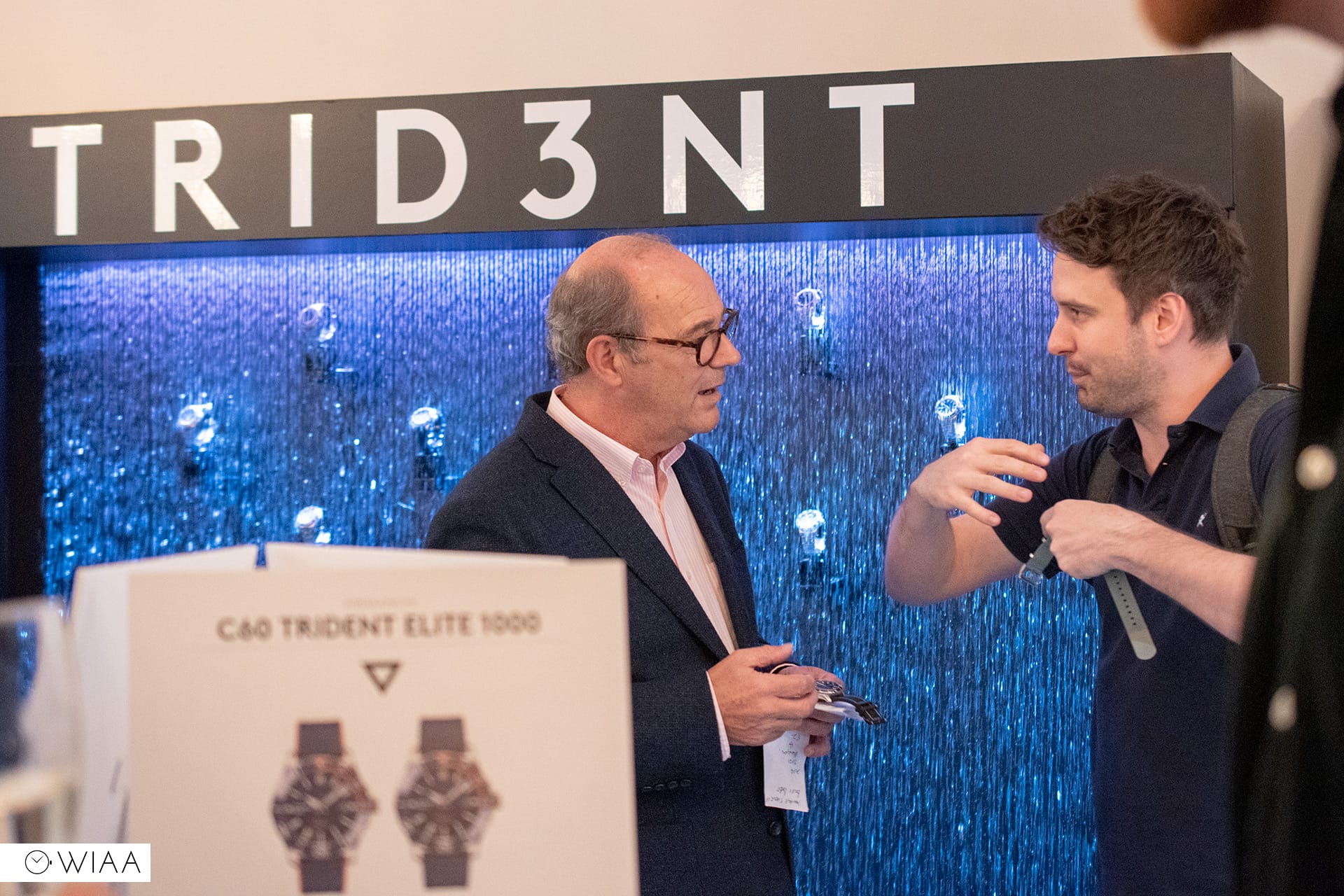 Armand from Armand The Watch Guy was someone else I enjoyed speaking to. He's young, determined, and he has very impressive knowledge. What he does is remarkable.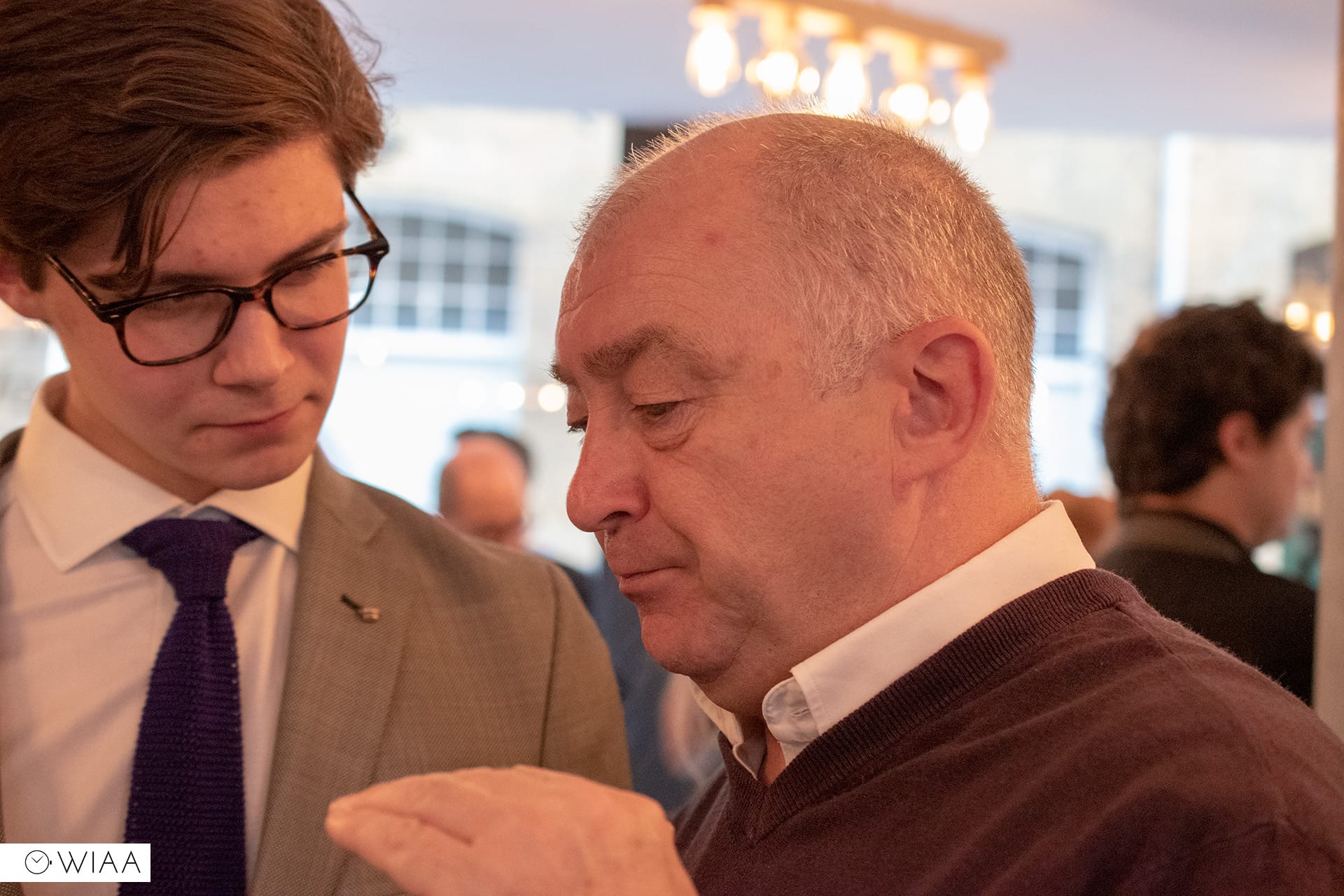 Nicholas from Fears Watches was great to meet in person at long last. He was wearing a Brunswick, which is beautiful – and the amount of work that he does and that goes into each of these watches is impressive.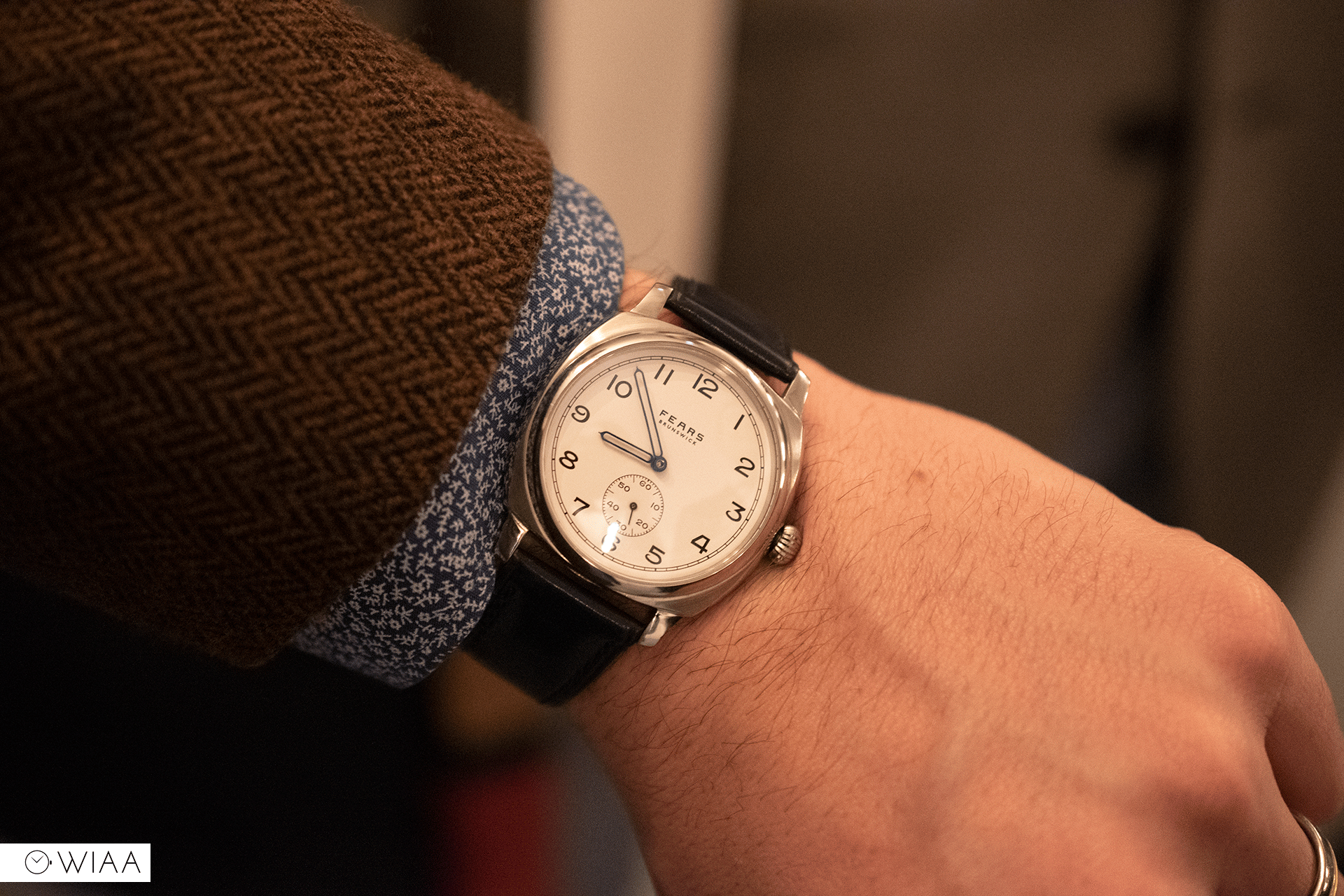 All in all, it was a successful event from Christopher Ward. The PR agency did a good job of organising a few different reviews to go out on the day of launch, and before that, we were asked to publish some "sneak peeks" to increase anticipation. It certainly worked, and judging by the reactions from forums and Facebook groups, I'm fairly certain the new Mk3 Trident has been flying off the shelves.
After handling the entire range (I had early access to the Elite 1000 for my review here), I can honestly say that they are fabulous watches for the money and they all have impressed me greatly. The 40mm version, in my eyes, is the perfect size – it's a shame that initially it's only available in black, but once sales start coming through the more colourways will become available.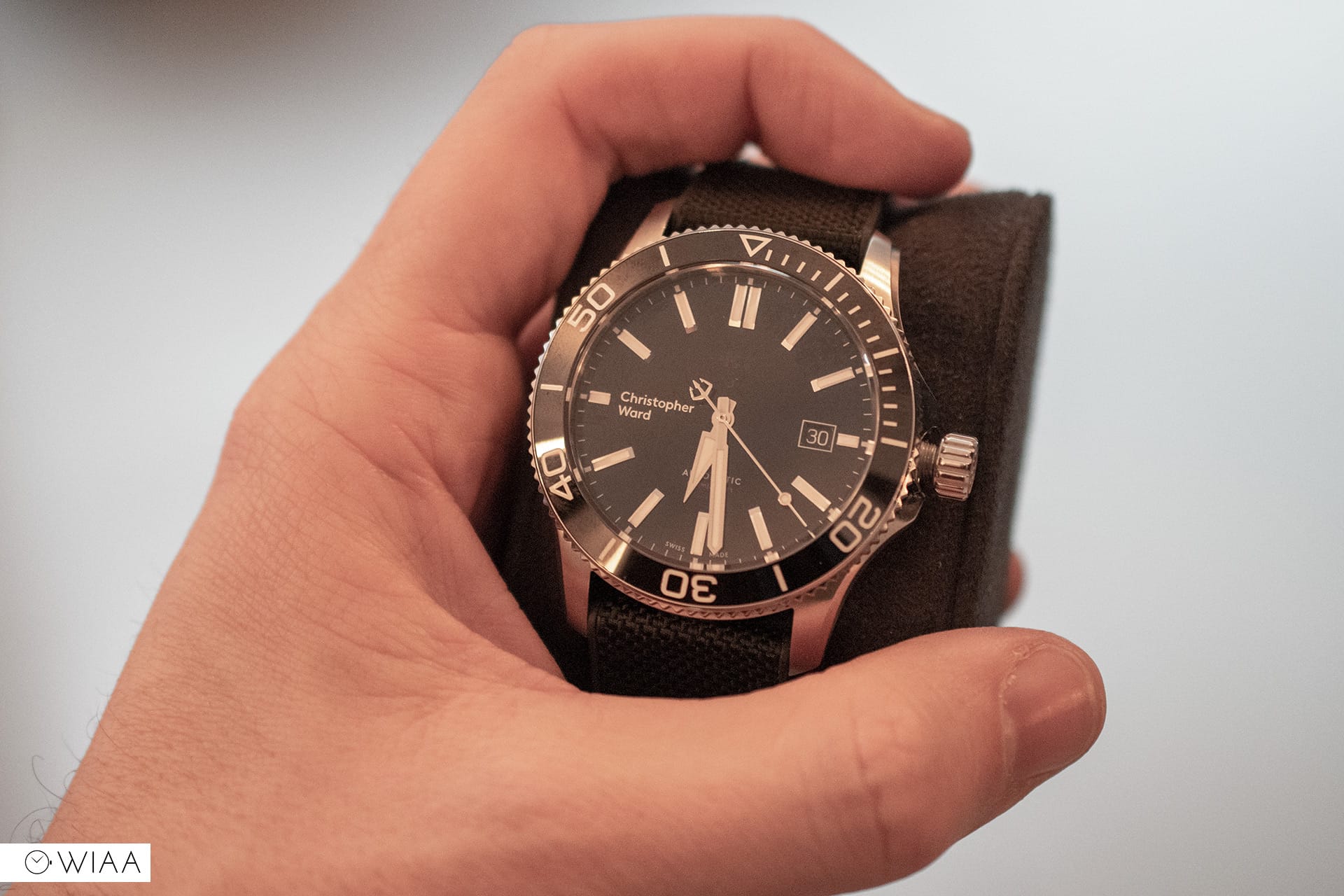 I also had a chance to check out the new highly anticipated and redesigned quick-release bracelet, which allows simple and fast removal when usually it can be quite painful.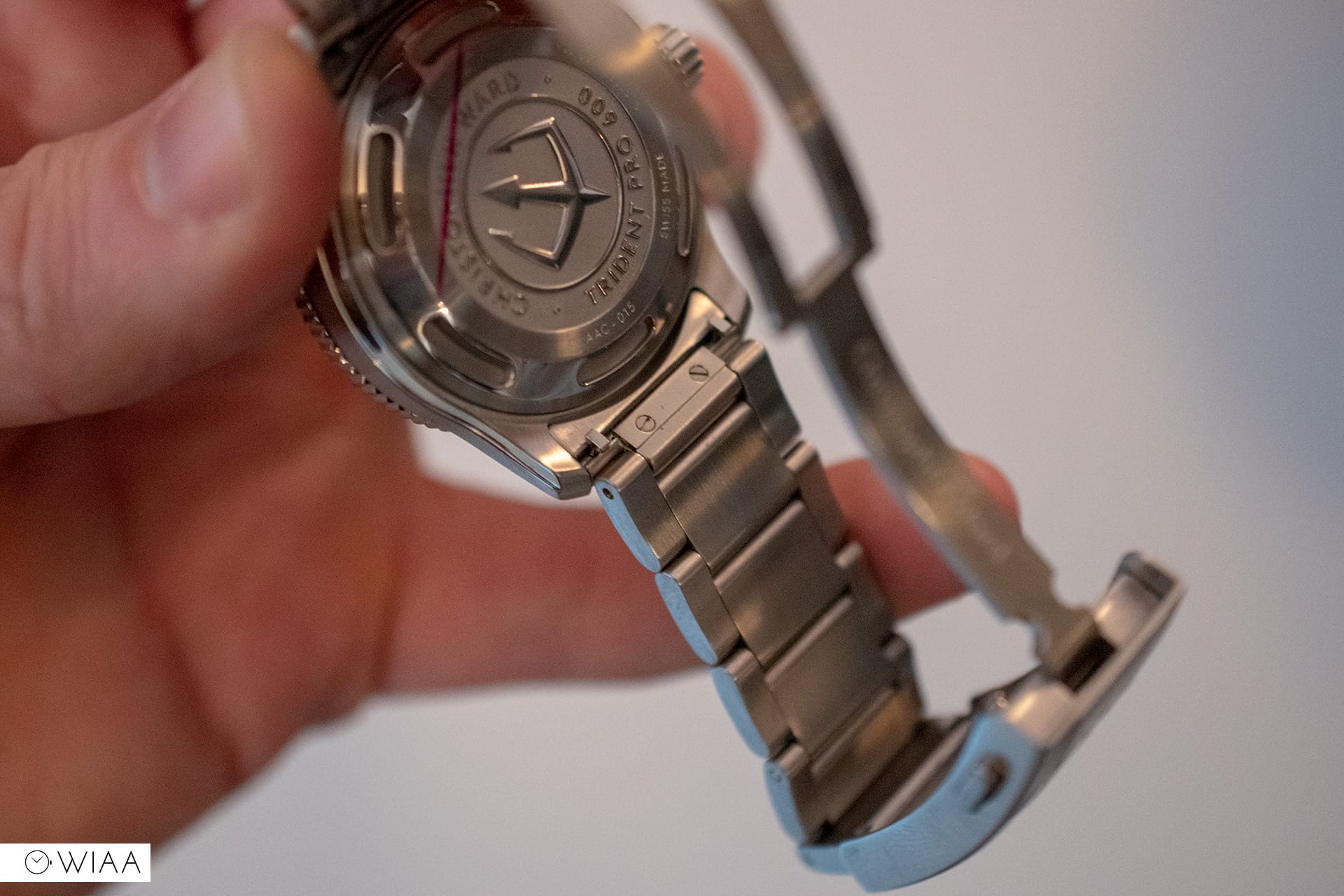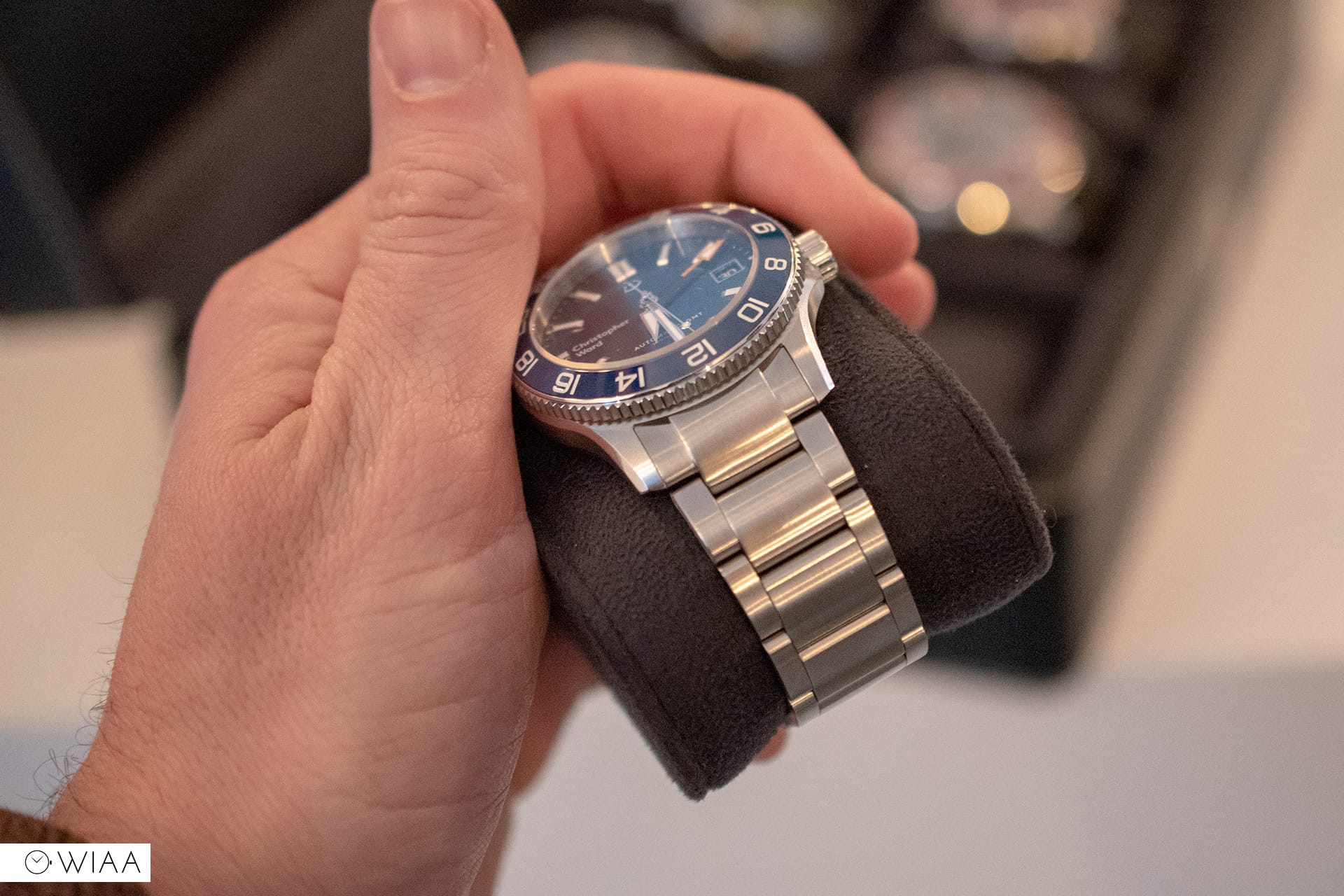 I look forward to getting my hands on the other models for an in-depth review – so keep your eyes peeled in the coming months!