CATEGORY: Watch I have bought for review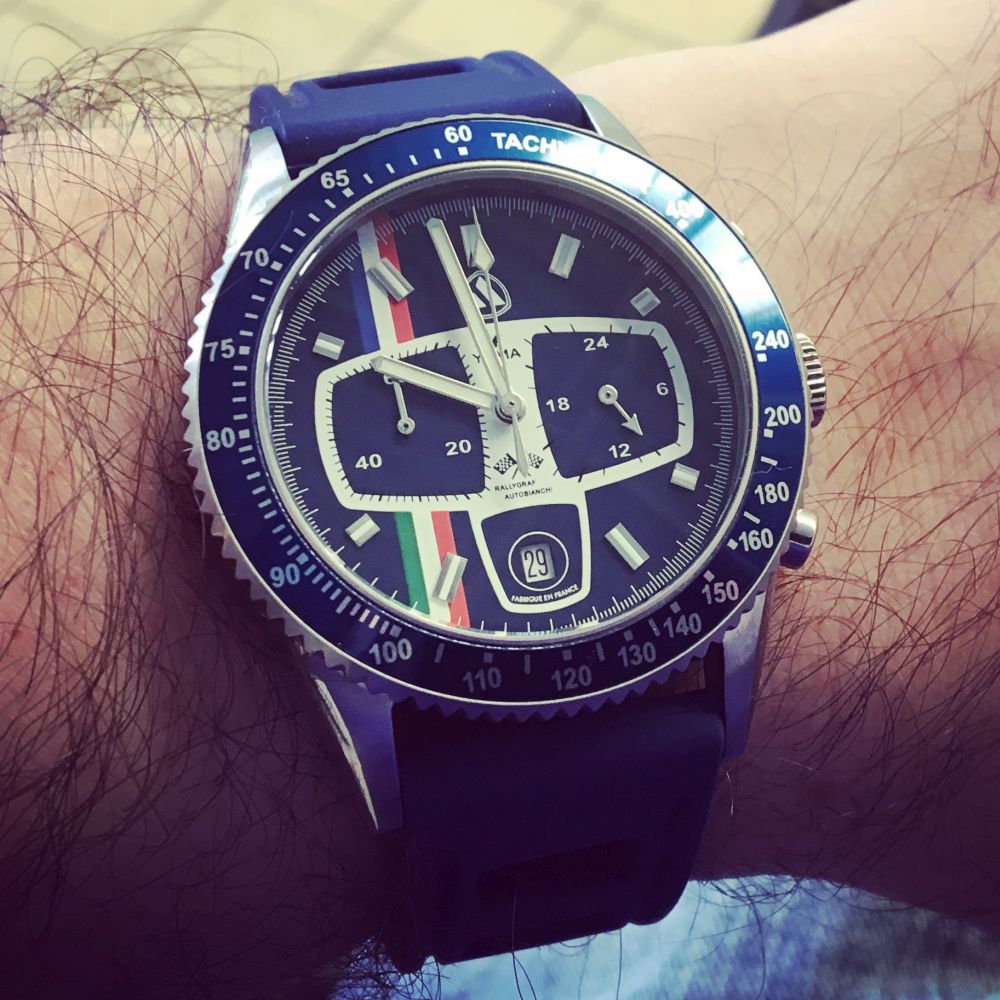 Oh look. It's another retro chronograph review on Watch Thoughts. Yawn.
Anyone would think retro racing chronographs are the new "minimalist" watch, since they are a very prolific style of watch of late.
Both of the above statements are true.
But that didn't stop this being the fastest watch purchase I think I've ever made on the internet (in real life it was seeing the new ceramic sub in the window of an AD, at rrp, in 2011 "I want that, give it to me, it's mine, I saw it first" as I stumbled into the shop…)
So, why such a quick purchase? Well, I have been aware of Yema for many years, but honestly thought they were defunct as I'd not seen any new models on any of the watch sites I frequent, nor had I seen any wrist shots or talk about them from the FB groups I'm in.
I'm not going to go into Yemas history, but basically they had some innovative designs in the past and, with Lip, were one of the main French watch houses.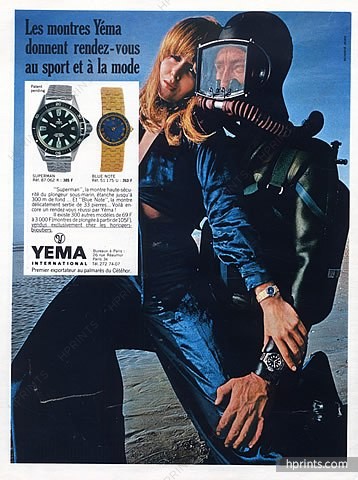 Then one day and advert for Yema popped up on my Facebook feed. I saw that it was for a reissue of their Superman diver. I looked, I liked, but not enough to spend over £600 on it. But I followed their Facebook page anyway.
Then one day last week, a Rallygraf reissue popped up. Yowtch!
If you're British, you will have heard of a Sitcom called Only Fools And Horses. In it there is a road sweeper called Trigger. In one memorable scene, he said he'd used the same broom for 20 years…but it had 17 new heads and 14 new handles. What this means is that although there is continuity to the original, there is actually nothing of the original left. This can be said of many watch brands that have re-emerged over the years, they are original in name and continuity to the heritage only.
Now I suspected Yema went defunct, then has been resurrected now as a badge engineering exercise (asia made, assembled in France) by someone who has nothing to do with the original company, like Gigandet for example. Reading their website, they talk about their history, right up to about 1982, then nothing until their 2017 reissue of the Superman. Indeed, according to the website, the Superman has an in house automatic movement. I have been searching regularly for a Rallygraf, but only found things about vintage ones. Then all of a sudden…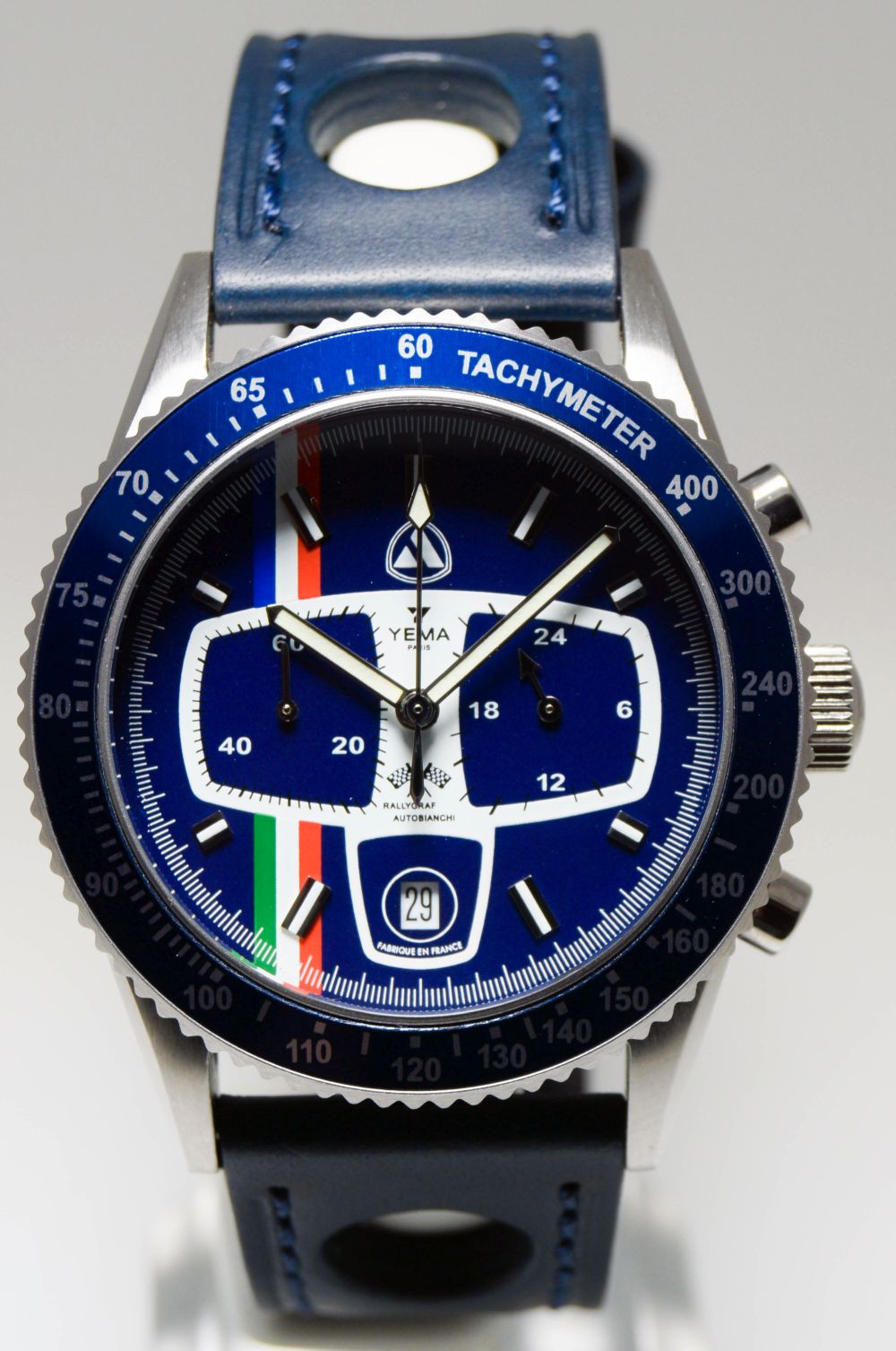 Whilst searching further, I found a review on WUS of a Rallygraf from "Zippofan" from 2010. Then I also saw reference to Yema as being from "Seiko of France".
https://www.amazon.co.uk/YEMA-Seiko-France-Silver-tone-Alarm-Chronograph/dp/B00026GJRA
The Rallygraf in Zippofans review was of a very different watch to the ones I'm seeing on Yemas website now. Different case, different logos, different crown and pushers. More on this later.
So, a new one is available. Yay…then I saw the one I wanted, the limited edition (200 pieces) Autobianchi version.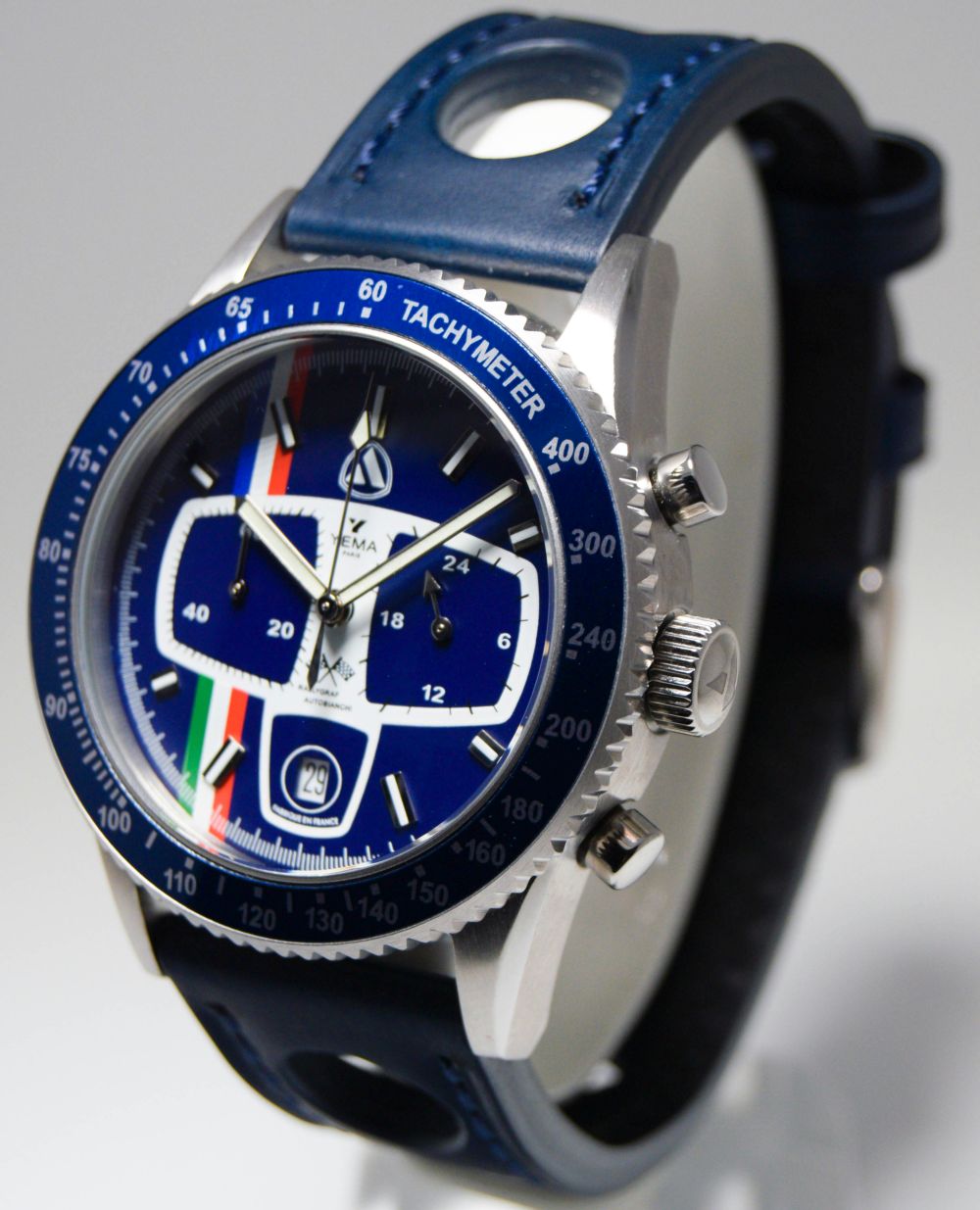 Now, Autobianchi won't mean much to you if you're not Italian. I remember seeing many of them when I was young when we used to visit Naples to see family. Little cars that were a sub brand of Lancia. If you've ever played the Konami game "GTI Club", the little blue car in that is an Autobianchi. Outside of Italy, they were branded as Lancia (much like Lancia is now branded as Chrysler outside of Italy) Anyway, my aunt and a cousin had them, and like the smell of 2 stroke the logo and name just transports me back to Italy in my youth. Indeed, this was my first car: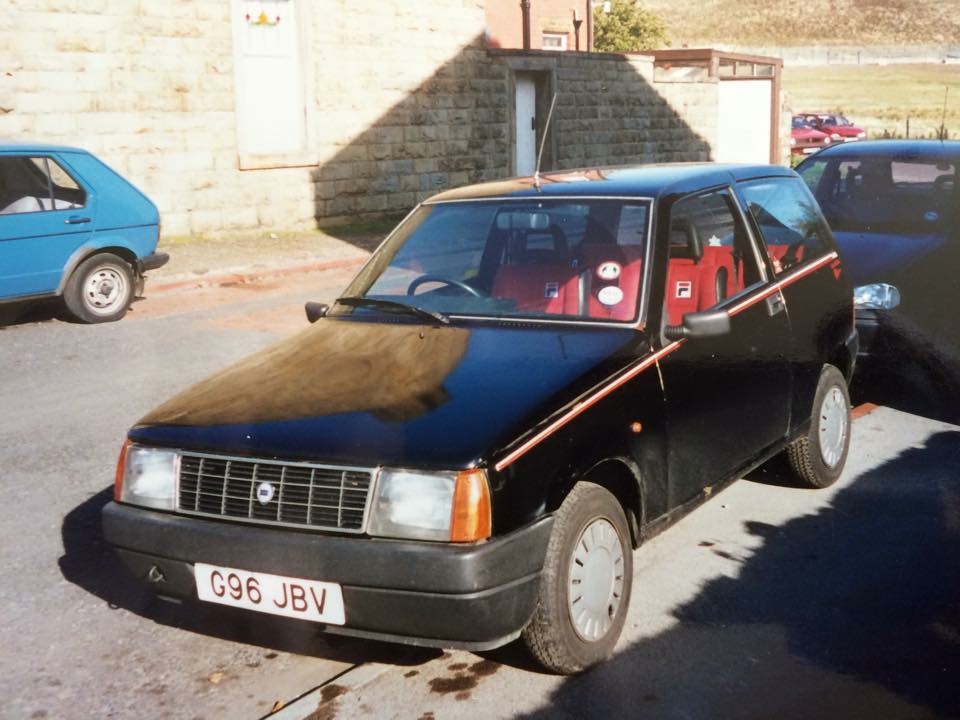 Lancia Y10, but when I first saw them in Italy, they were Autobianchi Y10s.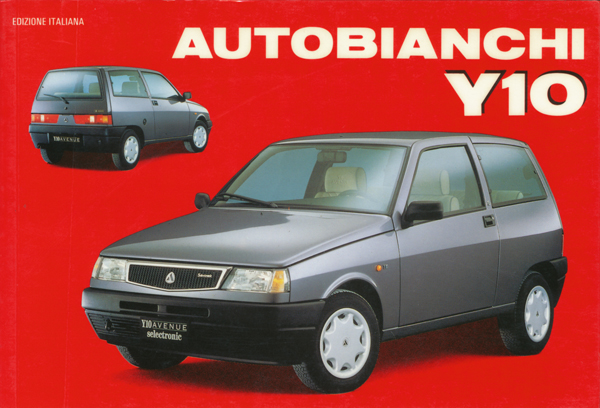 So, a re edition of a watch I've wanted since I first saw them, but a limited edition in partnership with the make of my first car, with both the French and Italian flags on the face, made in France…at €299 shipped to my door. Done. Bought. No thoughts given.
So, what are the specs?:
Made in France

Movement MIYOTA OS21

Tachometer

3 Needles – 2 Counters – Date at 6H

Steel case with blue rotating bezel and blue dial with mineral glass

Diameter 42 mm

Width 22 mm

Blue leather bracelet with openwork buckle

Waterproof to 10 BAR
So, not really remarkable for a watch at this price, but similar to Dan Henrys at this price level. It doesn't say, but I suspect it's a mineral crystal, otherwise they would say if it was a sapphire.
I'm not sure what "Fabrique En France" entails, but this has not got a French movement, it's a Miyota. Maybe "Assemblé en france" could be more true.
The purchase didn't start off well. "Free worldwide shipping", but they used France's domestic carrier. It took 7 days to get to me in the UK from France. Creation Watches will get a £100 Seiko to me from Singapore in 2 days with their free shipping…
The unboxing was an anticlimax. The box is poor. A generic wooden thing with Yema printed on the top on the outside but plain inside. No wow factor and not really usable for other purposes like a travel case is.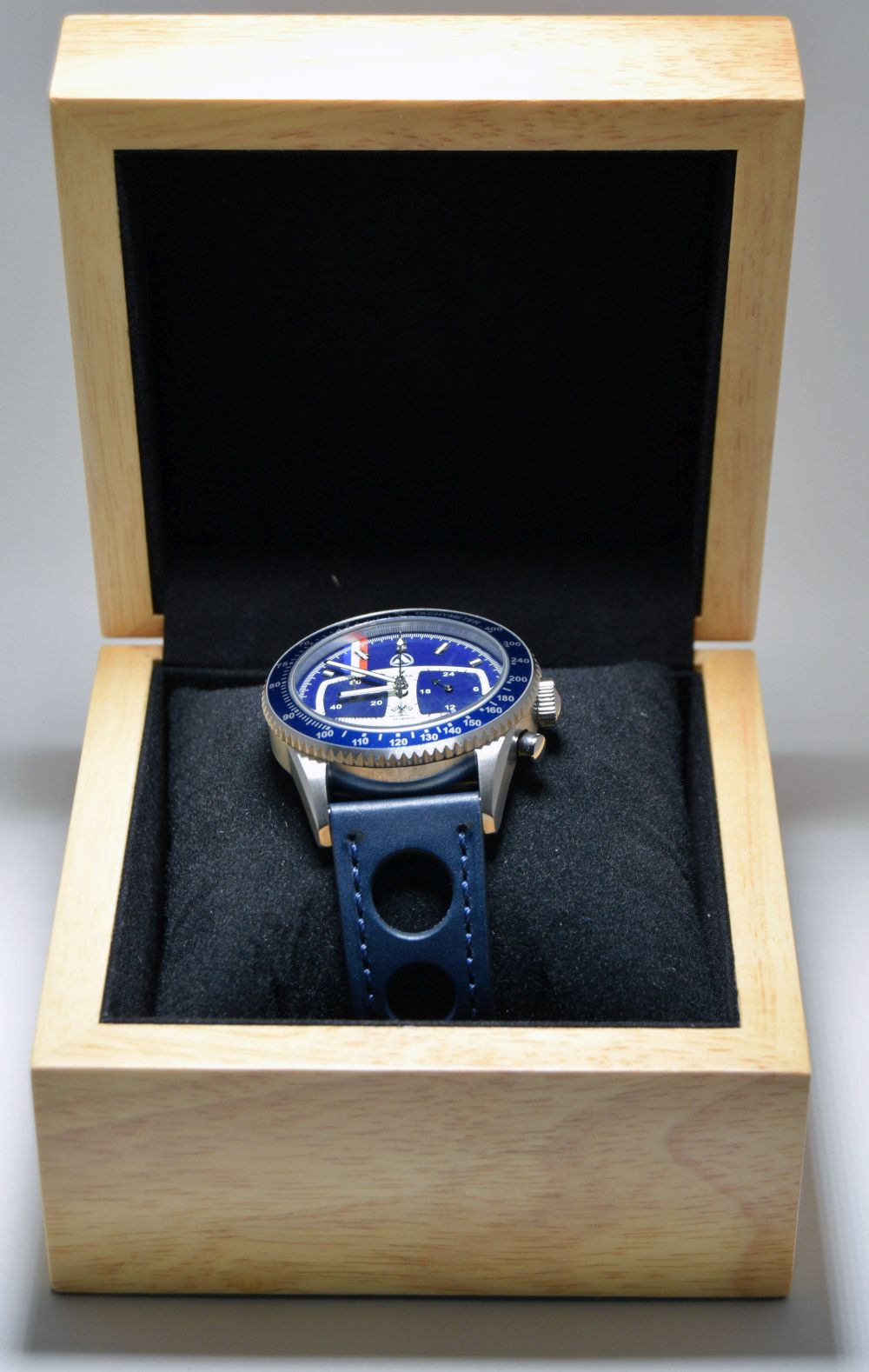 The watch case is fine. But it's nothing unique or different and honestly, it's no better than a £80 Gigandet that I bought recently. Generic is the word I want to use here. It feels light.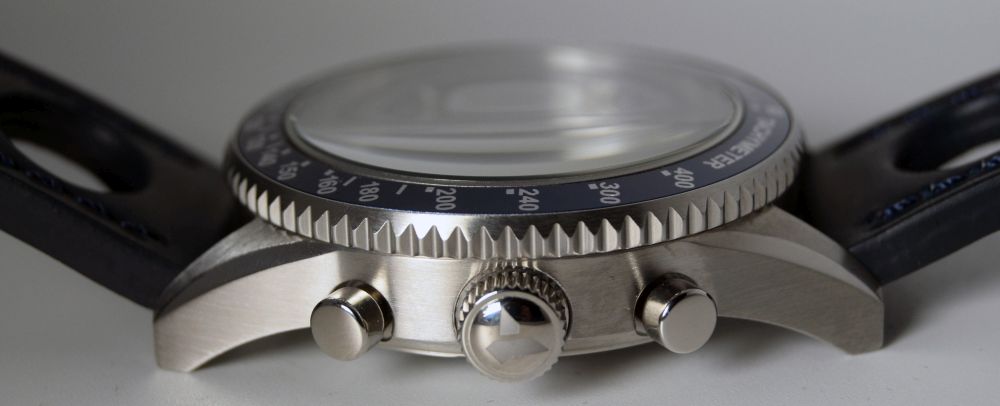 I hope Zippofan doesn't mind me using the pictures of his 2010 version for comparison (If you do, let me know and I'll take them down), but look at this case: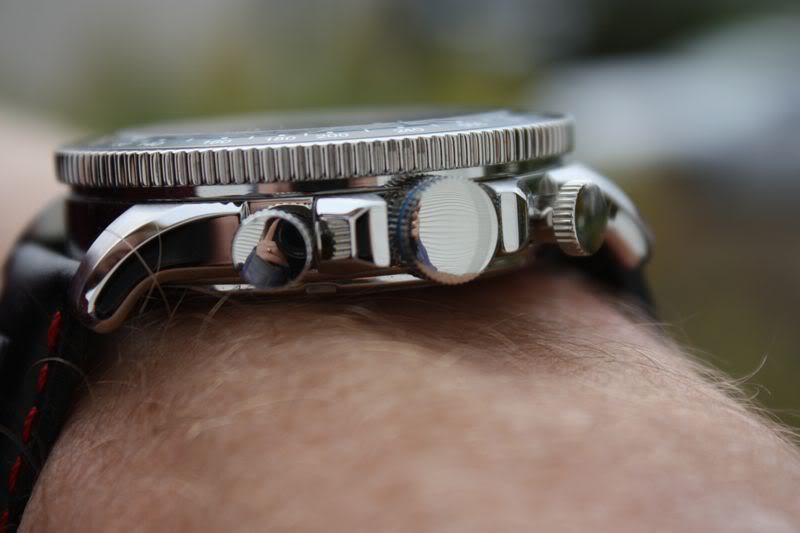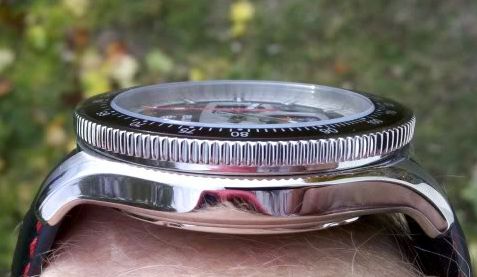 Looks a lot better doesn't it.
The face is what it's all about. The trademark Rallygraf slightly "unhappy" chrono subdials look the part. The flags at the side do too. The date at 6 is great, a slightly unusual position for this movement.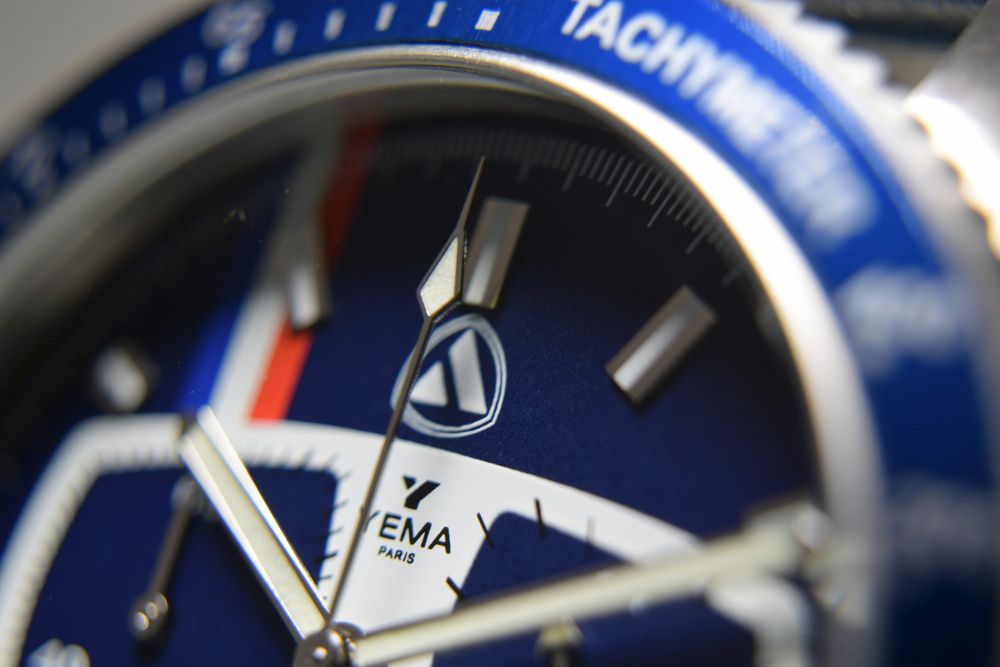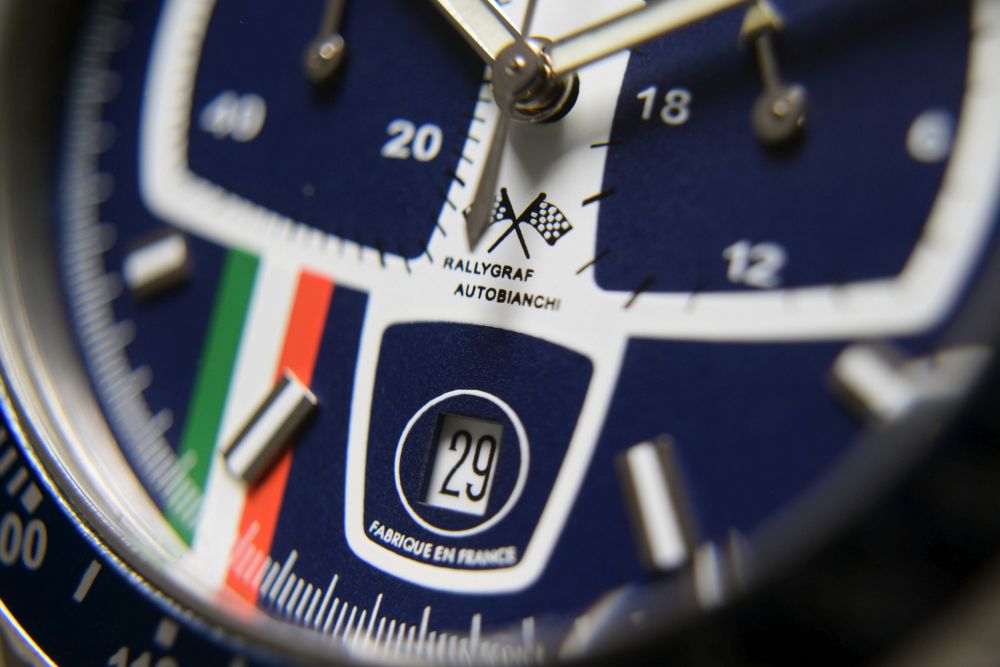 But the blue is flat, the printing competent, on the whole, but the applied indices have weaker lume than the hands, but worse, look at how rough they are done and on this shot, this indicies has corrosion on it and this is a brand new watch. Doesn't say a lot for the manufacturing quality and QC.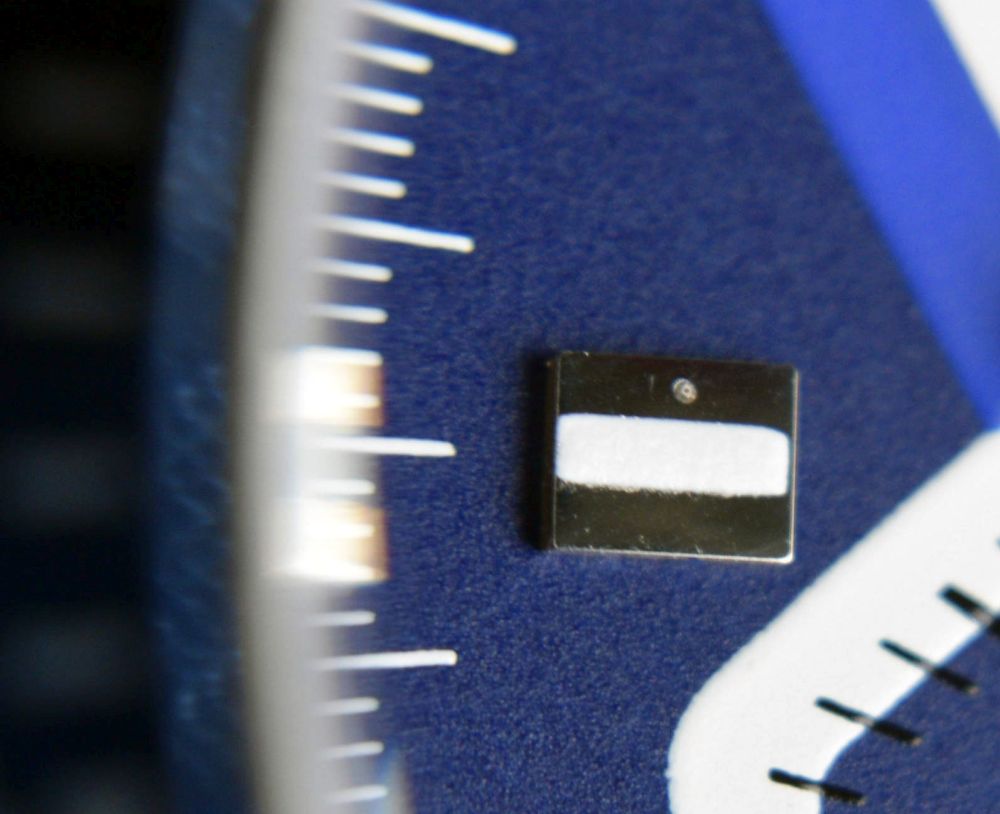 Honestly, if you didn't know what you were looking at, it would look cheap to you, and I think it does too.
Also, look at the quality of printing on the Autobianchi logo. Looks very uneven, even in this slightly "soft" macro shot.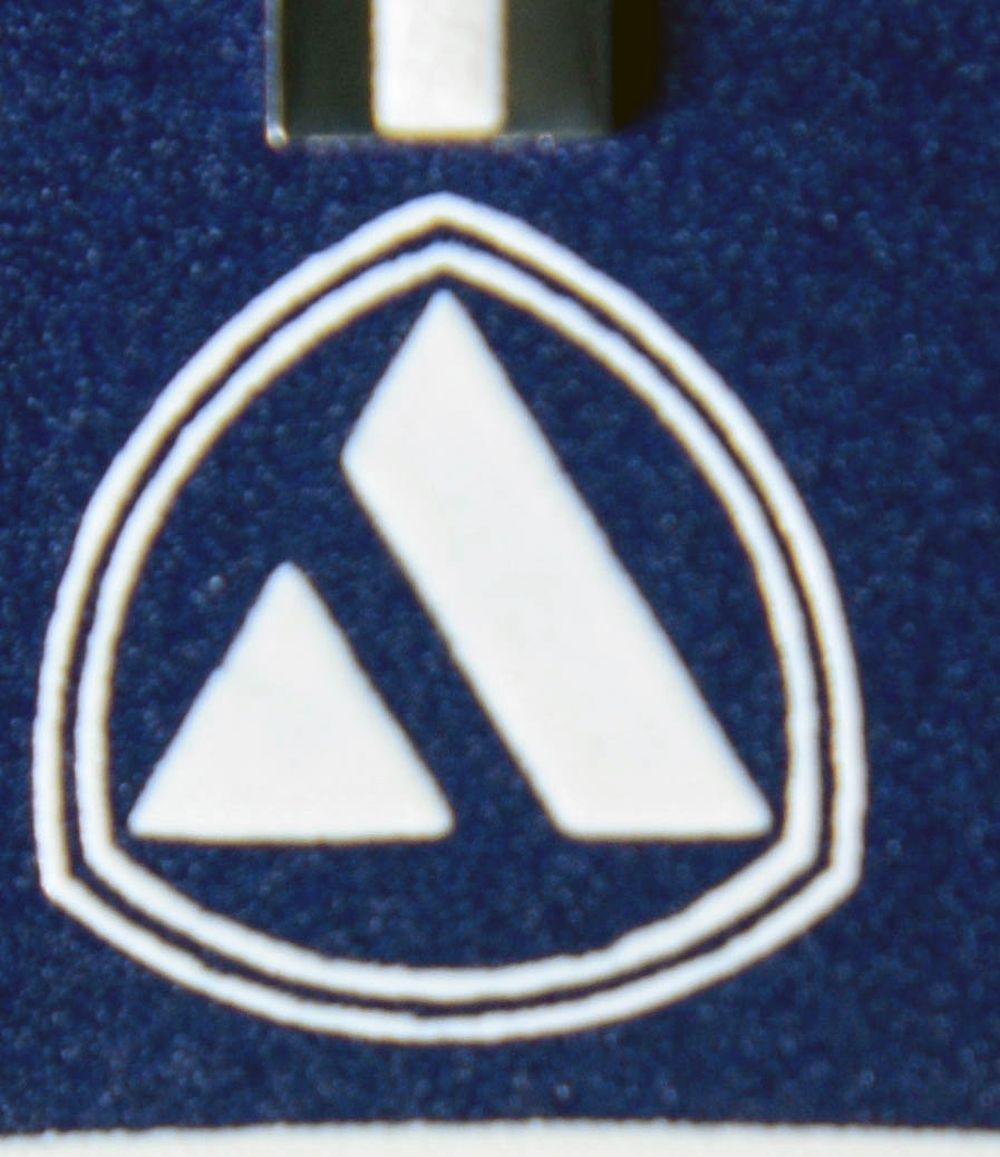 The hands are notable in their plain-ness. Full of lume and easy to read whilst being boring at the same time, but they look OK. I like the arrow 24hour hand, even though that function of the movement is essentially useless.
The bezel is a plain, generic, blue aluminium insert. It doesn't rotate like the website says, and nor should it, it's a tachymeter.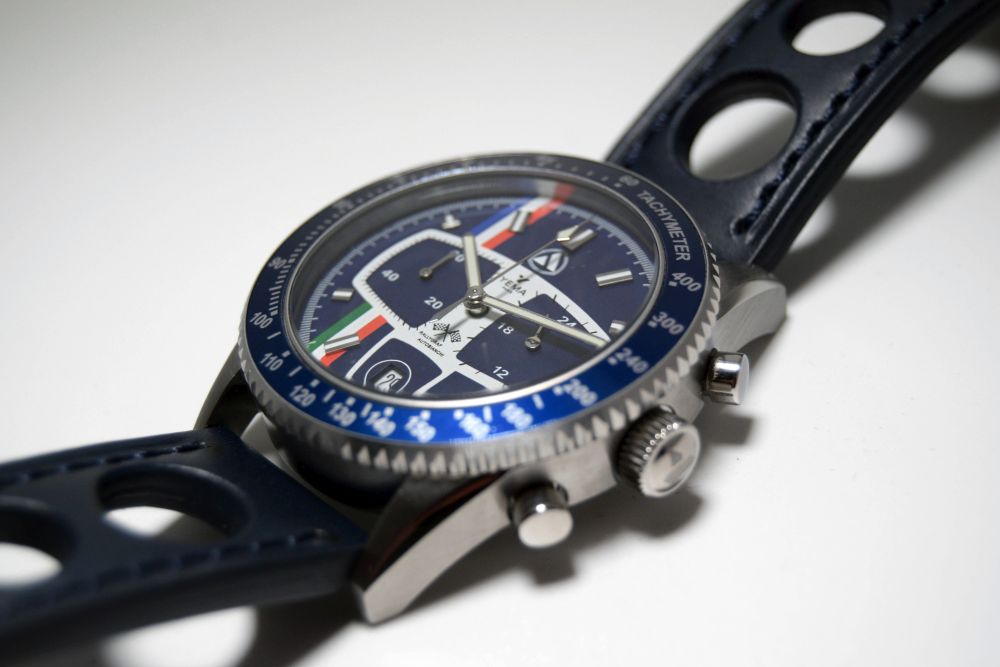 The OS21 movement is not a movement I like. On this watch the big second hand is for the chrono, the dial at 9 is for chrono minutes, the dial at 3 is the increasingly ubiquitous and useless 24 hour dial. There are no seconds for the time on this watch. This watch arrived with the chrono minute dial not lining up on reset, so it took me 10 minutes, holding the start pusher down, to get the chrono second hand to go round 59 times as they are linked and it isn't independently settable. The pushers are generic and stiff. The crown is a crown with the logo laser engraved on it.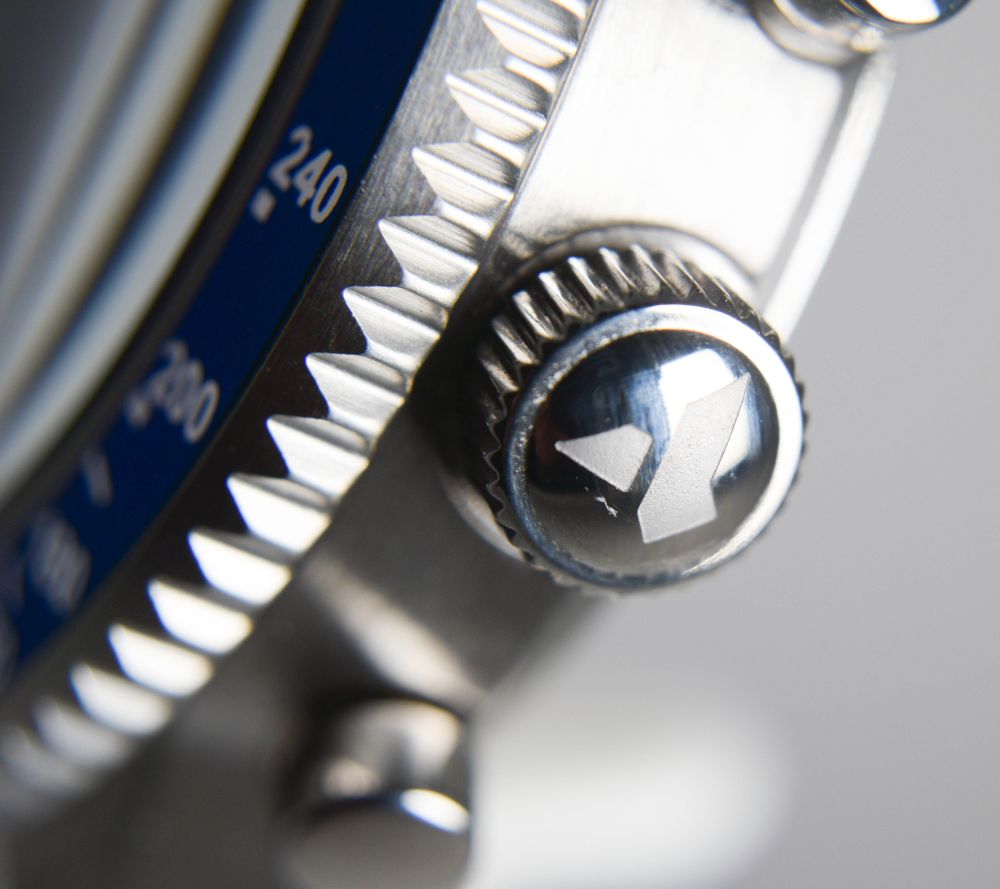 The caseback is a simple laser engraved one. Even with the serial 77 (my birth year) it's nothing special. The Nezumi Voitures back is much nicer.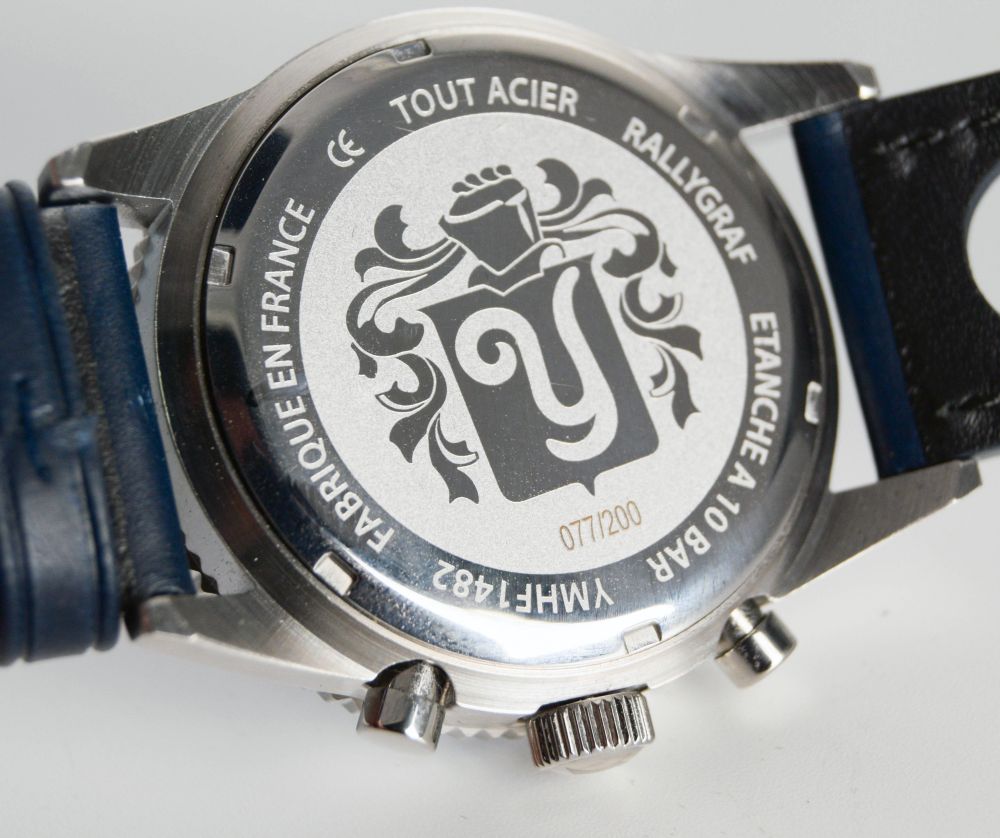 Lets look at this version next to the 2010 version.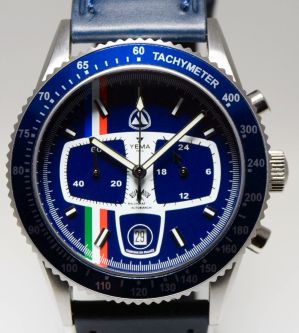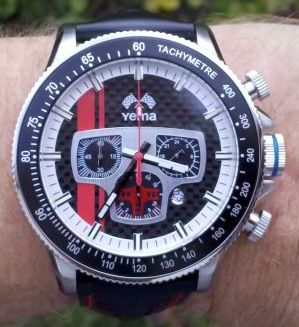 The "new" version just looks almost like a knockoff you'd find in a Thai market, not distinctive with no "premium" features.
Heck look at the difference in the strap buckles.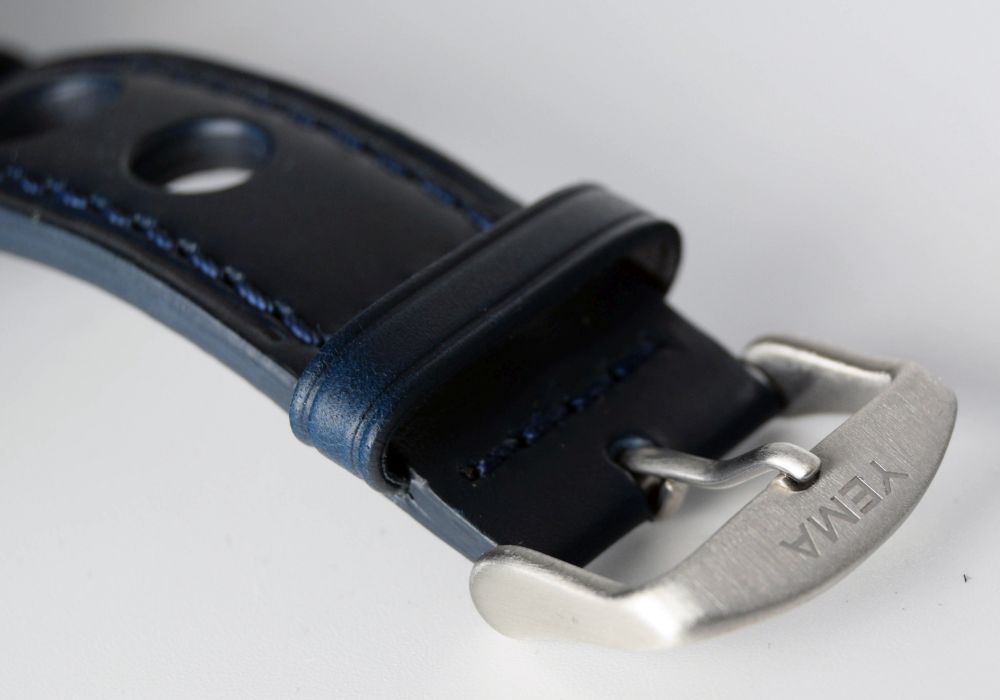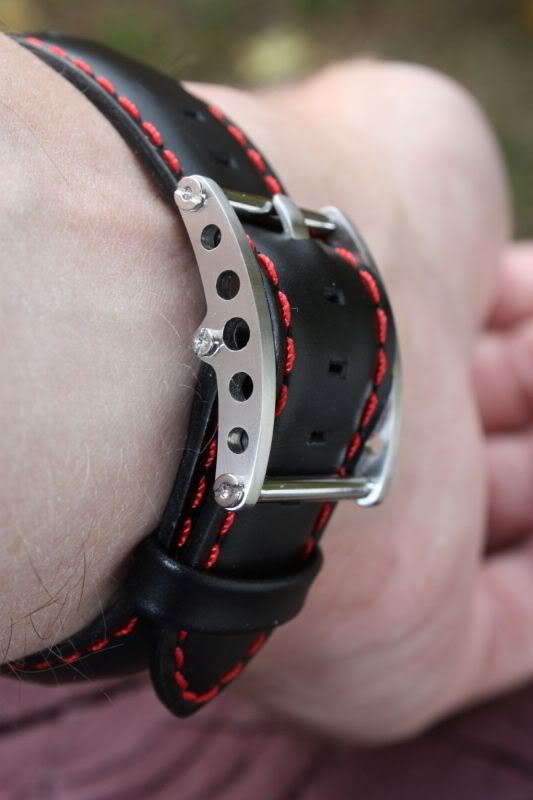 The strap says leather, I can't be bothered to look further, but it's nothing special again.
And here's the thing. If this watch was £100, would I feel different? No, because if this watch was £100 I would have known what to expect (a cheap watch) and therefore wouldn't have bought it. At €299 I expected something of Straton level and the Yema is in a much lower class than any of the Stratons I've seen. It's not as nice as the Nezumi Voiture and although Dan Henrys are of a similar build, they have nice little touches and their faces are epic…and they are slightly cheaper in to bargain. I'll say it again, Gigandet do it better at £80.
It seems that the 2010 Yema (with a different logo too) has a more striking design, and looks different from a catalogue Chinese quartz chrono with a Rallgraf face. The "new" Yema doesn't and seems to be a cynical cash in on past glories. Replace the face with something generic, sell it at £70 and you would have a totally anonymous cheap chrono of Fossil quality, it's the, sometime poor, printing on the face that ties it to the classic Rallygraf only.
I know I say that you can't judge a watch by it's parts, it's about how it makes you feel as a whole, but this watch makes me feel pissed off. The profit on this will be phenomenal. Remember my failed Deaumar Chronova? That had a custom case, that had a custom SS H-Link bracelet, that had a sapphire with AR, that had a Seiko Mechaquartz movement. I know how much that cost to manufacture, so I know how much this inferior specced Yema does.
This is why Watch Thoughts must not be commercial. This is why from the messages and mails I get, you guys appreciate that, as no blog with paymasters / sponsors etc could review a watch this way.
I've paid my own money for this, so I can say what I see without second guessing myself, but I'm glad I didn't get a Yema Superman as this watch can be summed up in one word: disappointing.