I love supporting fellow watch review sites, so when Matt from Watch Review Blog asked if I would check out his WatchPod Display Stands, I was more than happy to. Yes, believe it or not, we're actually good friends and not mortal enemies / rivals ?
I've reviewed a few desk stands, in particular from Indulou, so I have something to compare to and real-life experience of using these things.
The WatchPod stands are extremely affordable; and simple in design. Let's check them out.
The specs
Dimensions: small 3″ tall, 2.25″ wide; large 3.5″ tall, 2.5″ wide
Price: $13 / ~£10 for small, $15 / ~£12 for large
Buy here:
The video review
The construction is a simple bent polished pole of steel, with 4 rubberised tubes. Two act as the feet, the other two are to fit the watch on.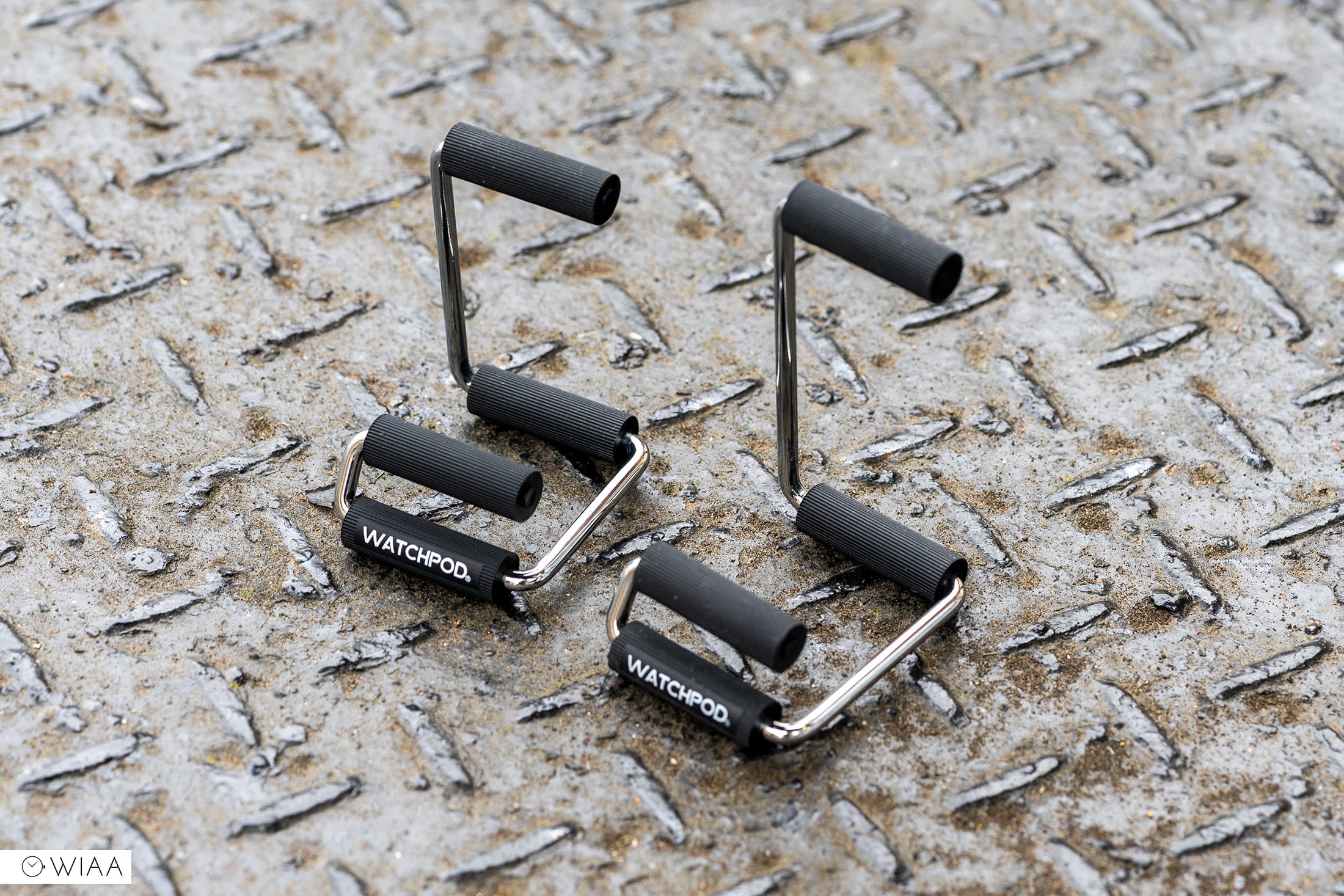 The rubberised tubes provide good grip to both the surface and the watch strap / bracelet. Interestingly the base tubes can rotate, so if you want to, you can spin the logo out of sight.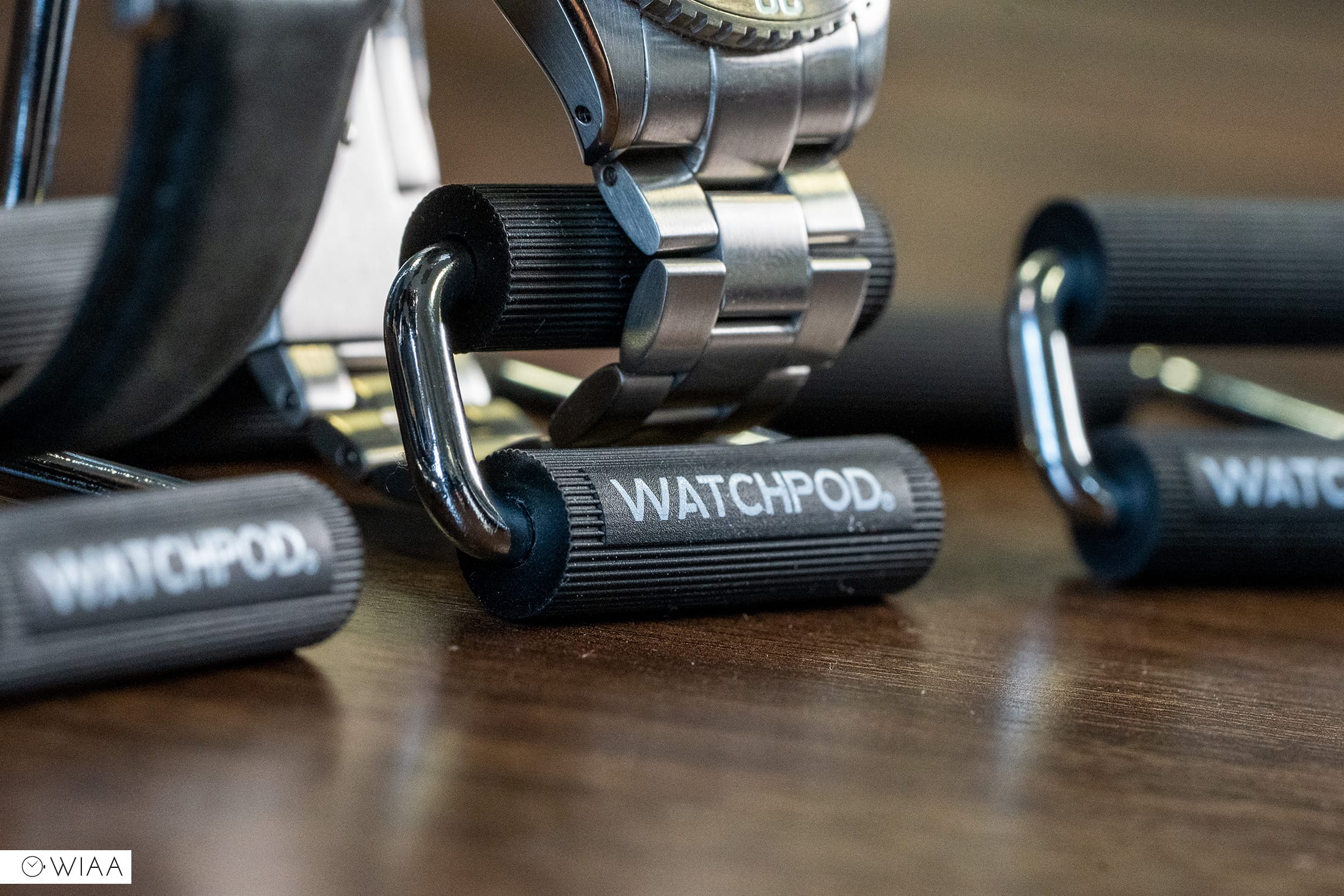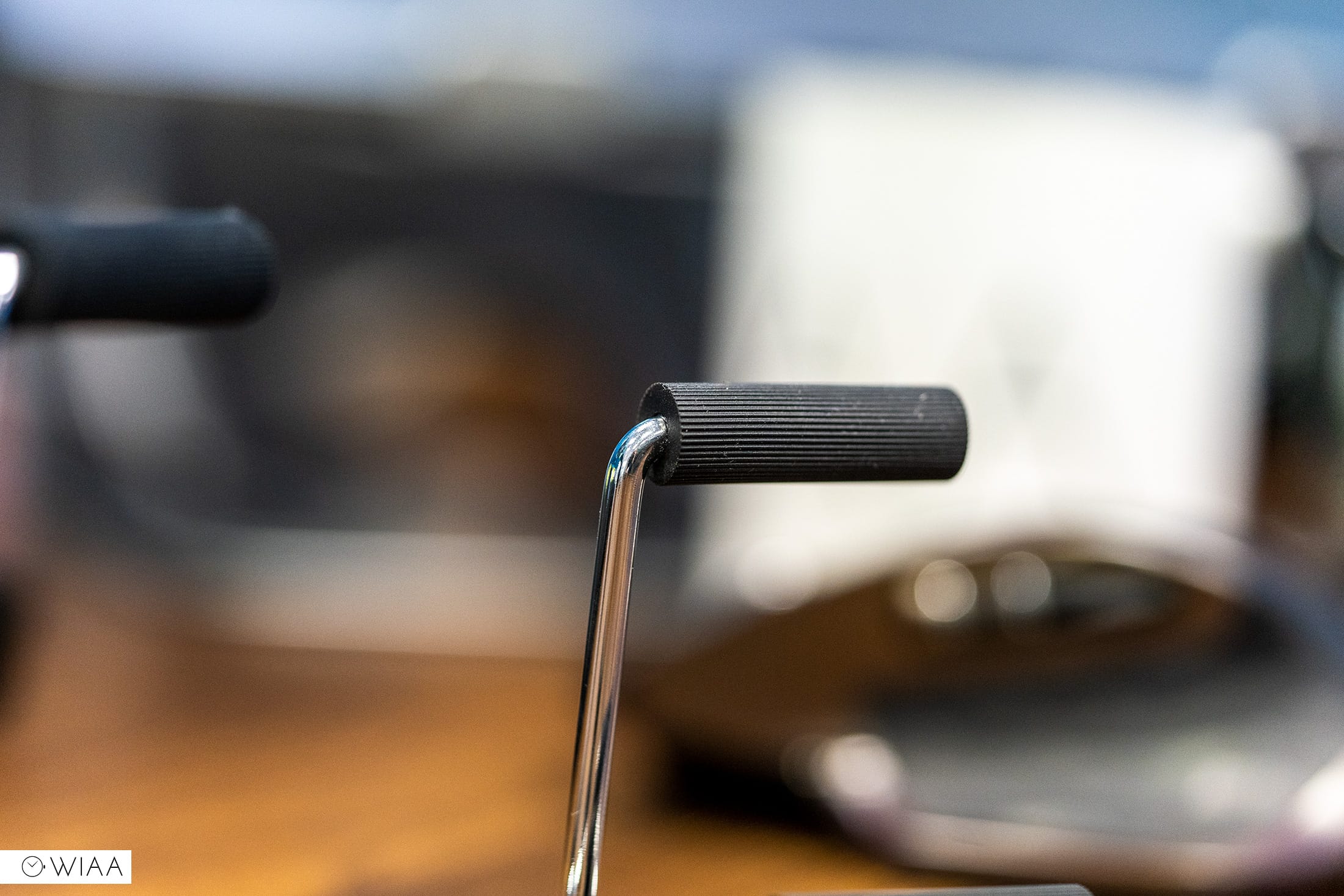 The logo is neatly printed on a flat sector of the tube, the rest having a linear ridged finish which provides all the grip.
The steel is reassuringly sturdy and strong – I've tried to bend it and it's kept its shape, so it's unlikely to get damaged or lose its shape.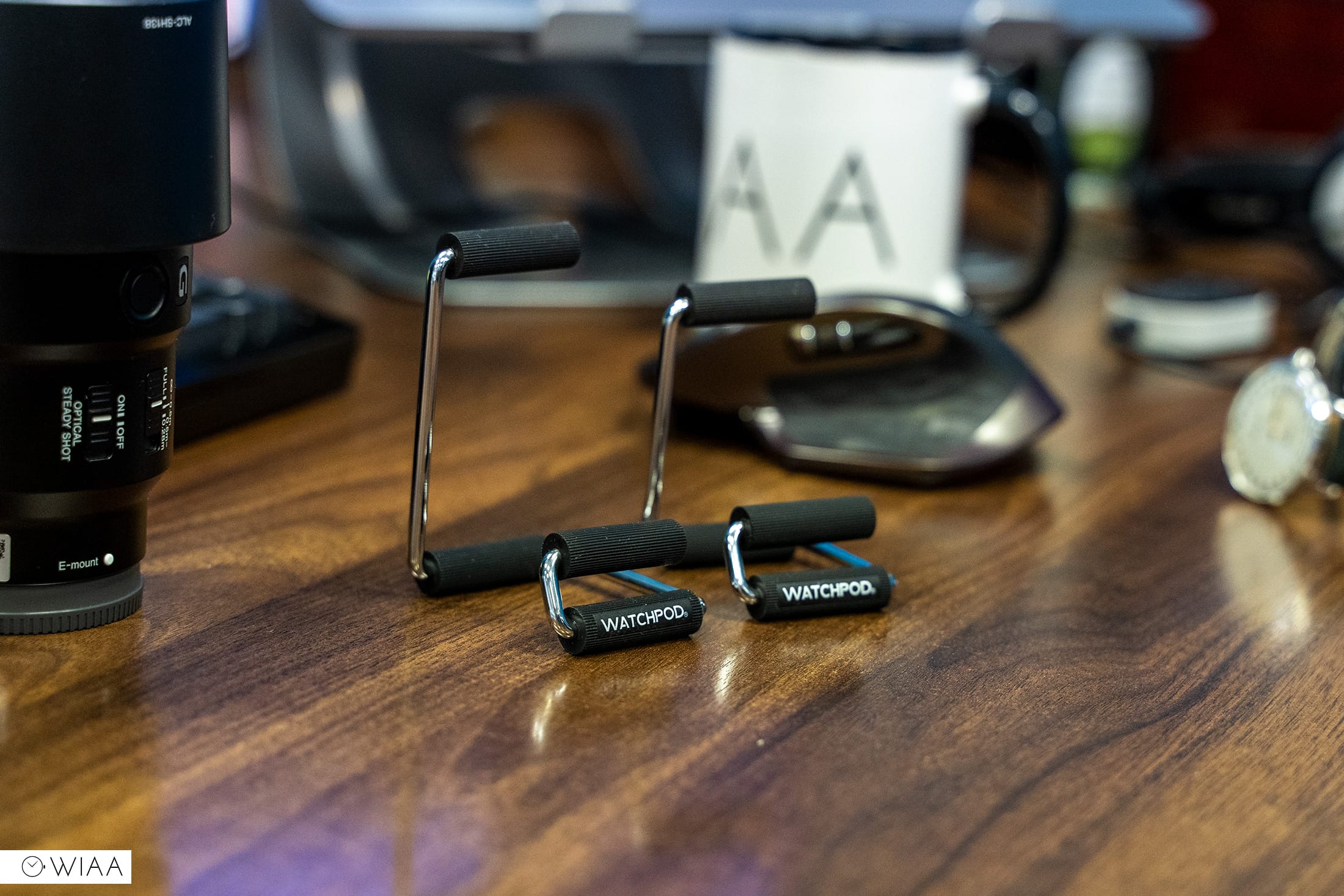 The WatchPod Watch Display Stand comes in two sizes – small and large. If you're buying one for a watch with a leather strap with a standard tag buckle, then it doesn't matter which one you go for (but, the leather strap shouldn't be a short one to be able to fit on the large stand). However, if you're buying it for a bracelet or have a deployment or butterfly clasp on your leather strap, then you'll need to be aware of the size.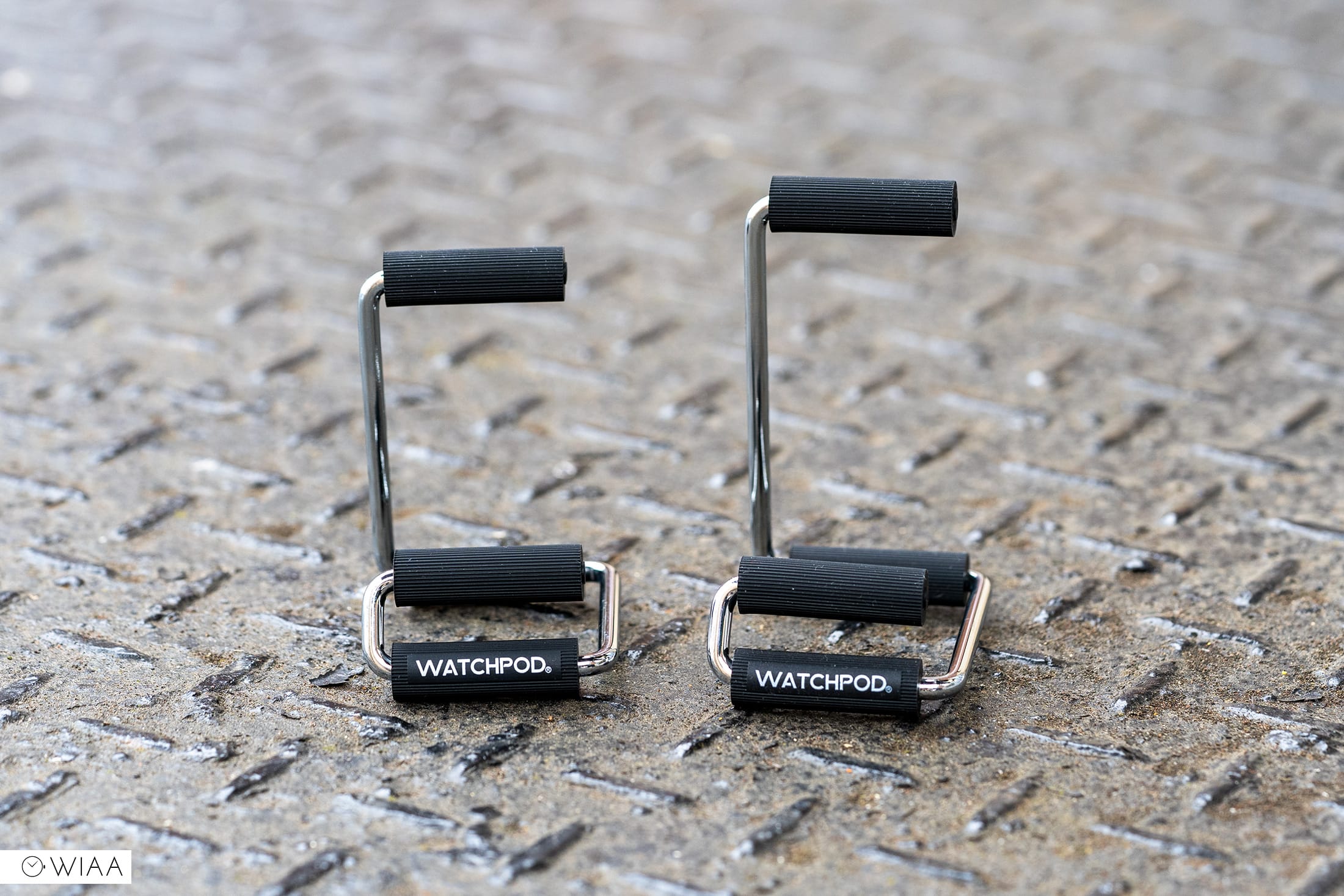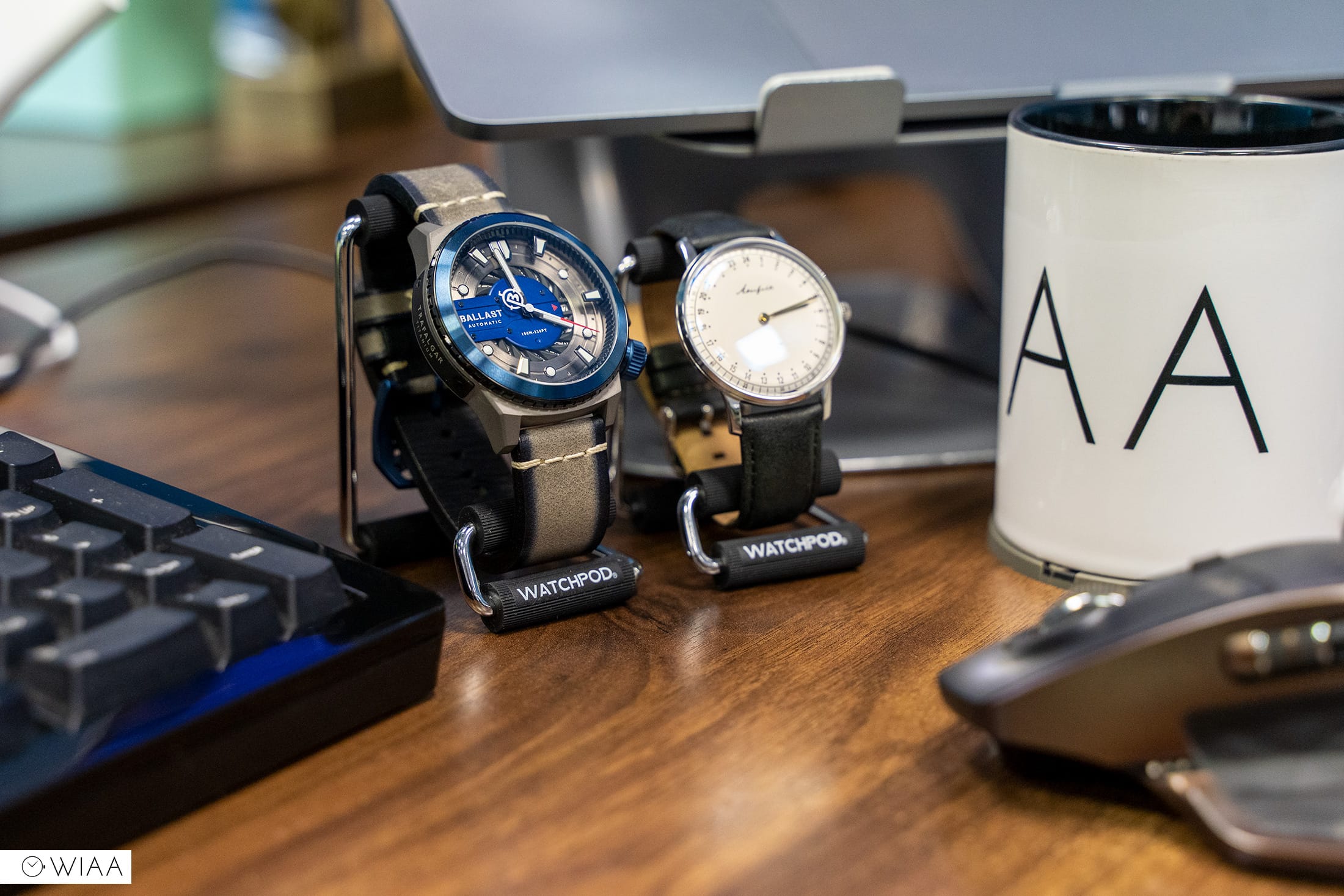 I have an approx 7″ wrist, and when I try to put a watch on the large stand with a fitted bracelet, it won't fit. Therefore, I'd recommend you only go for the large if your wrist size is 7.25″ and larger (or you have a leather strap with a standard tang buckle as mentioned previously).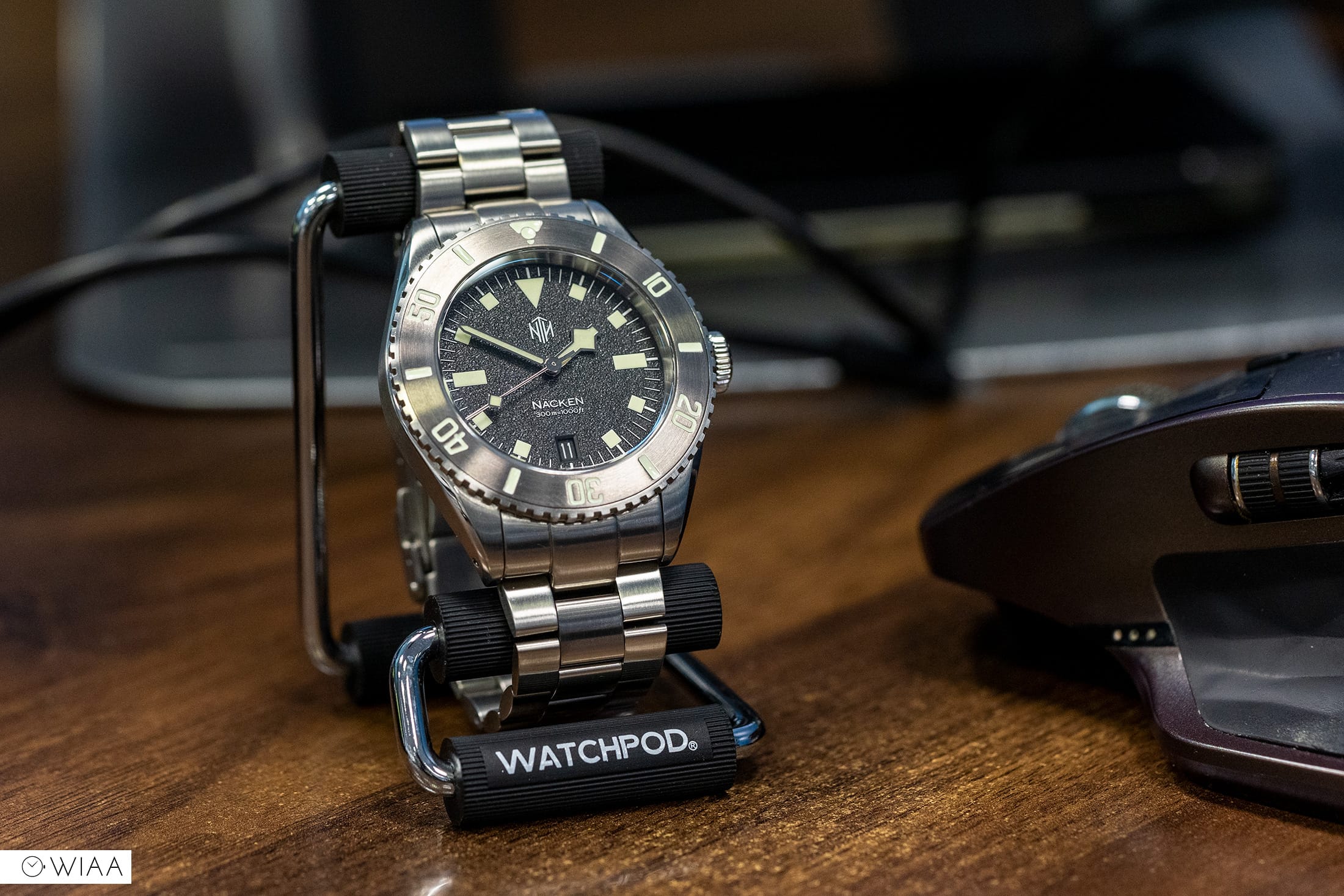 It's easy to slip the watch on and off the stand, and it lets the watch do all the talking, thanks to its cleverly understated design.
All in all, I like these stands and for the price, they're really hard to knock. They're well made, simple in design, attractive enough to be a nice product yet not too bold to be unsightly and do a great job of holding your watches.