CATEGORY: Watch Loaned For Review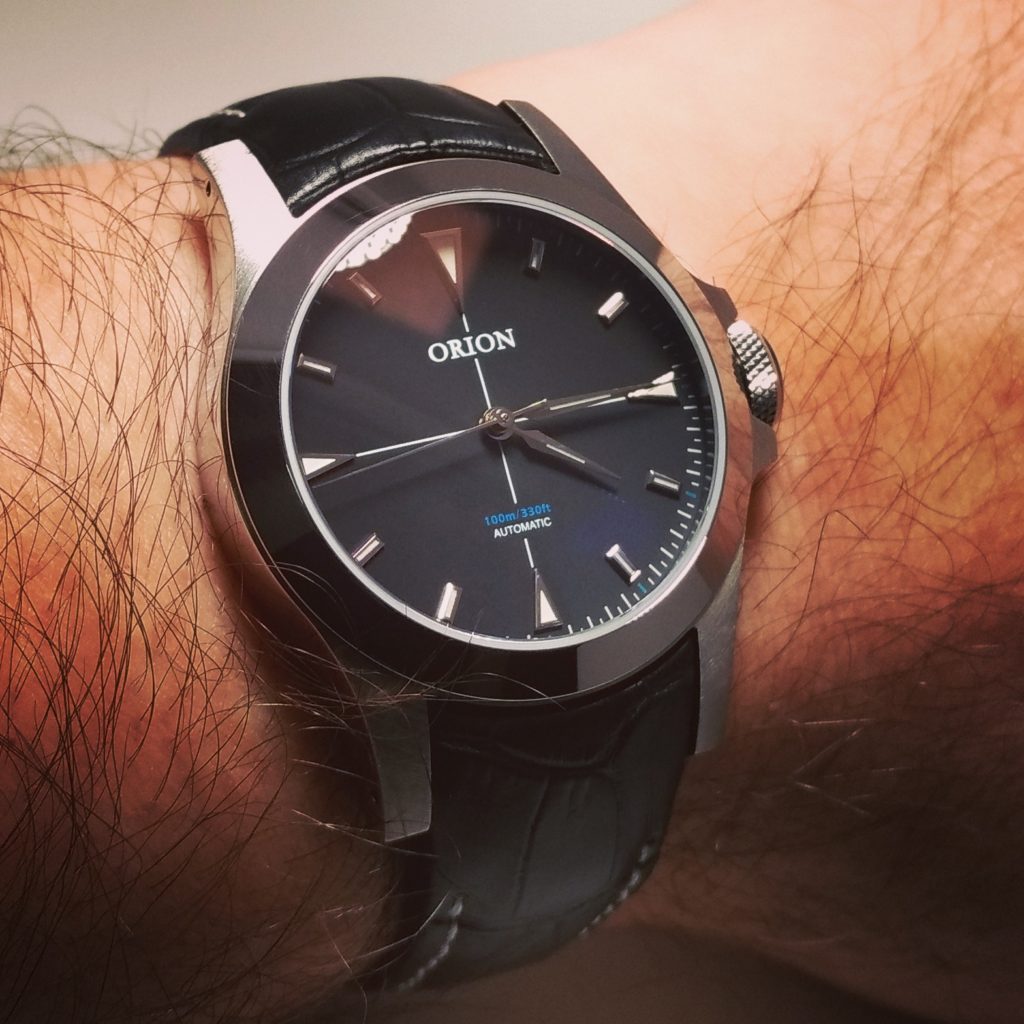 Nick Harris asked if I'd like to review his Orion Project watch.
I've known Nick a while. He's a great guy and as well as making watches, you might know him from his customised watches too. He's currently studying to be a master watch maker and I'm hoping he's going to contribute some articles about his journey as well as reviews from his vintage collection.
So can I still objectively review this watch? Of course I can!
So lets go into what the Orion is all about and I think I'll "homage" this directly from Nick's web-page:
"The Orion watch project is beginning with the Orion: 1. The 1 is a robust and dressy watch that can handle an assortment of environments. A sapphire crystal with a blue anti reflective coating will keep the crystal looking fresh for years to come, 100 meters of water resistance and a screw down crown will let you go on swims without a worry.
Powered by the venerable Seiko NH35 movement, which can be hand wound or powered automatically by its rotor. The NH35 is reliable and accurate, it also features a hacking seconds hand (the seconds hand will stop when the crown is pulled out) which allows you to set your watch to higher level of accuracy.
The case diameter is 38mm, 41mm including the crown, which long lugs that are 49mm tip to tip the watch will fit a wide variety of wrist sizes and shapes. With drilled lugs (the holes in the lug tips) changing straps becomes far easier of a task and you're less likely to leave a scratch while doing it.
And the crown. A knurled crown that clocks in at almost 9mm, it makes operating this watch a lot of fun. No more pinching at a tiny crown, setting the time can easily be done with the watch on your wrist and becomes an enjoyable tactile experience instead of an annoyance. "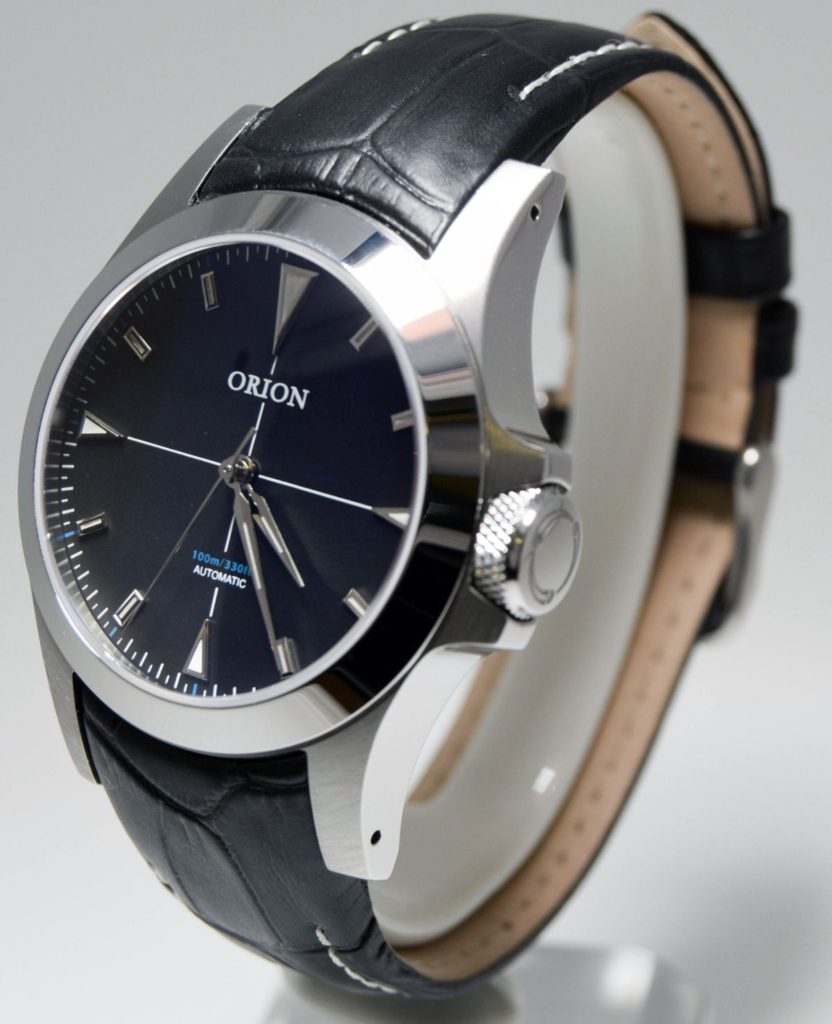 Super, I don't have to rehash it and can just get down to my thoughts about the watch.
The thing is, I'm not a dress watch man. And I'm also a bracelet man. And I have big wrists. And I don't think that a watch is complete without a date on it.
So I open the box and inside there's a 38mm dateless "dress watch" on a leather strap. Ah.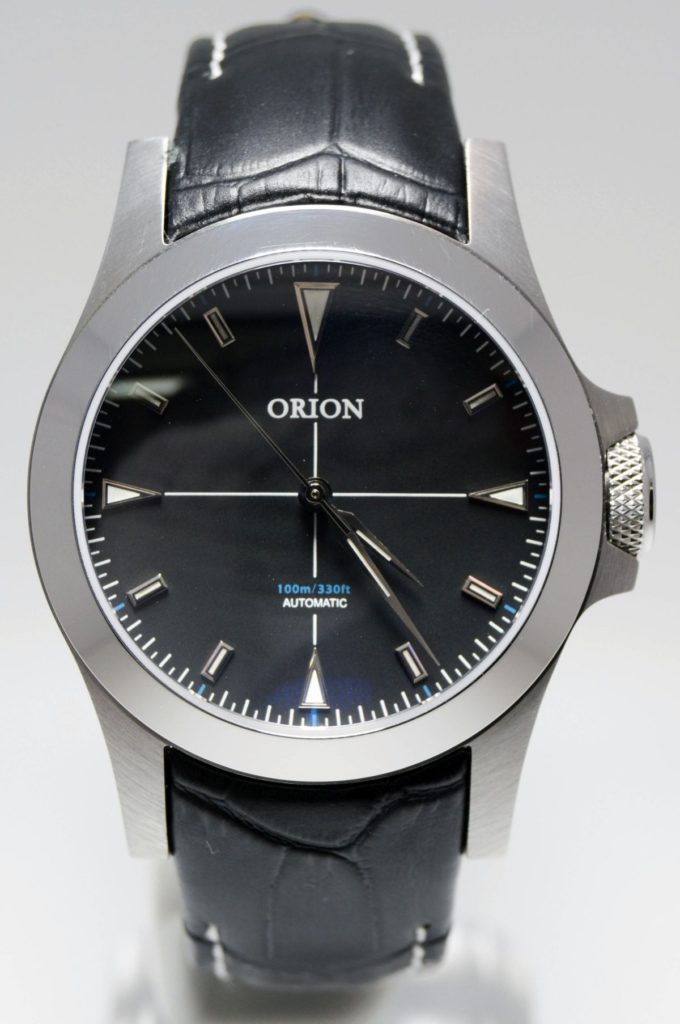 But fair's fair, let's give it a fair crack of the whip.
The first think I look at is naturally the face and it's lovely. It has a domed sapphire with AR. That sapphire plays with lights and reflections and give some wonderful eye candy, depending on angles. That's not very "dress watch".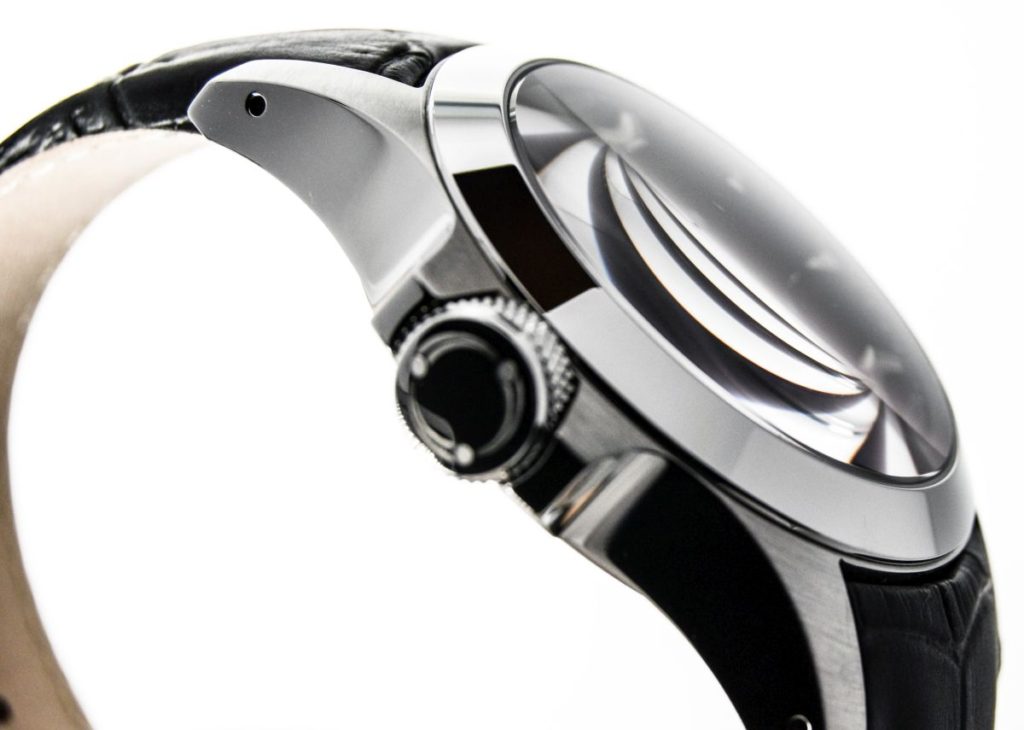 I really like the applied and lumed triangular indices at 12, 3, 6 and 9. The one at 12 is bigger than the rest. There is also a cross, in white, that passes through the centre and hits the aforementioned triangular indices. Again, not very "dress watch". The face itself is matte, but a very deep, almost faded, navy blue. It's like this is a vintage watch that has been faded by the sun through much happy adventuring.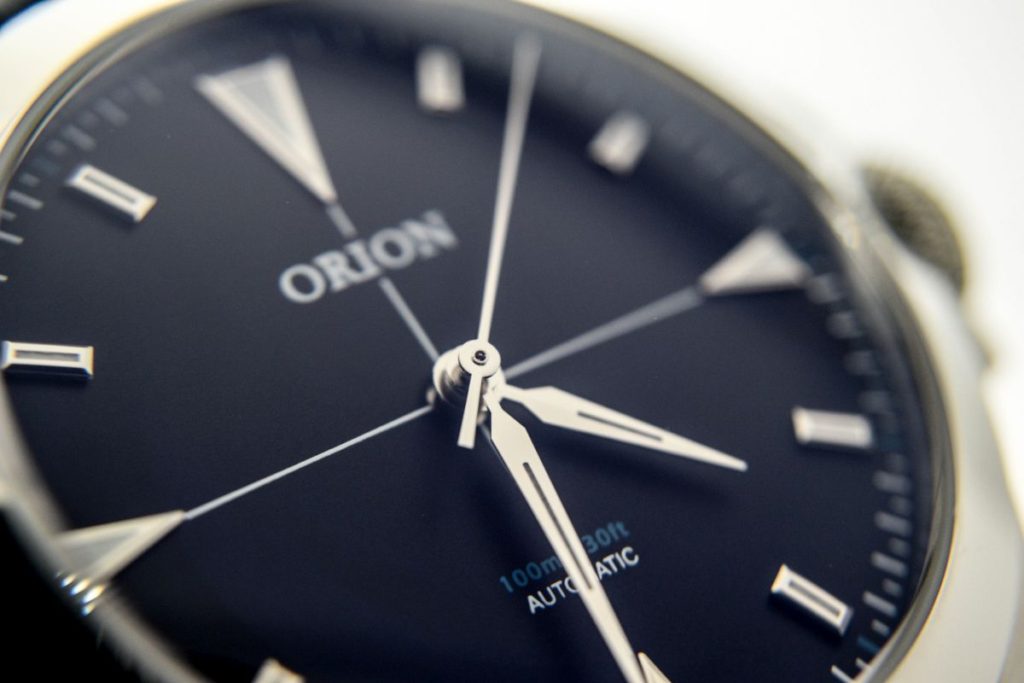 The hands are very delicate and shaped like old swords, with just a sliver of lume in then.
You put that under the sapphire and this is a very pretty face that lets light bounce off it, depending on the angle.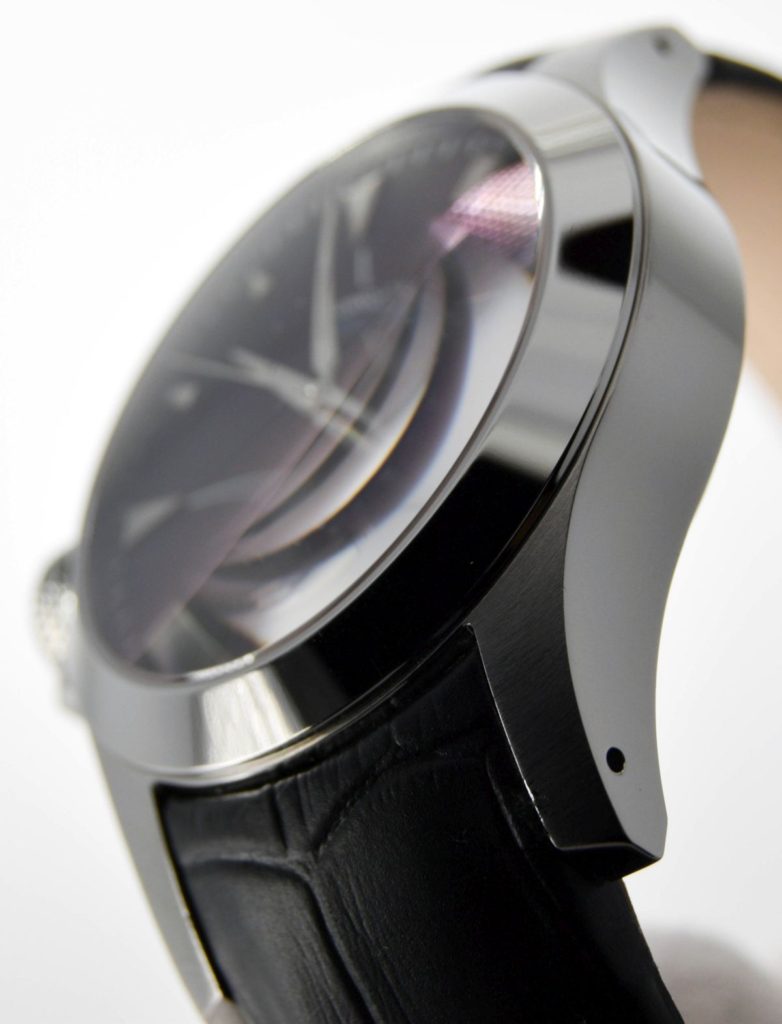 The lume will be poor though, they always are on dress watches…oh hang on, that's not right!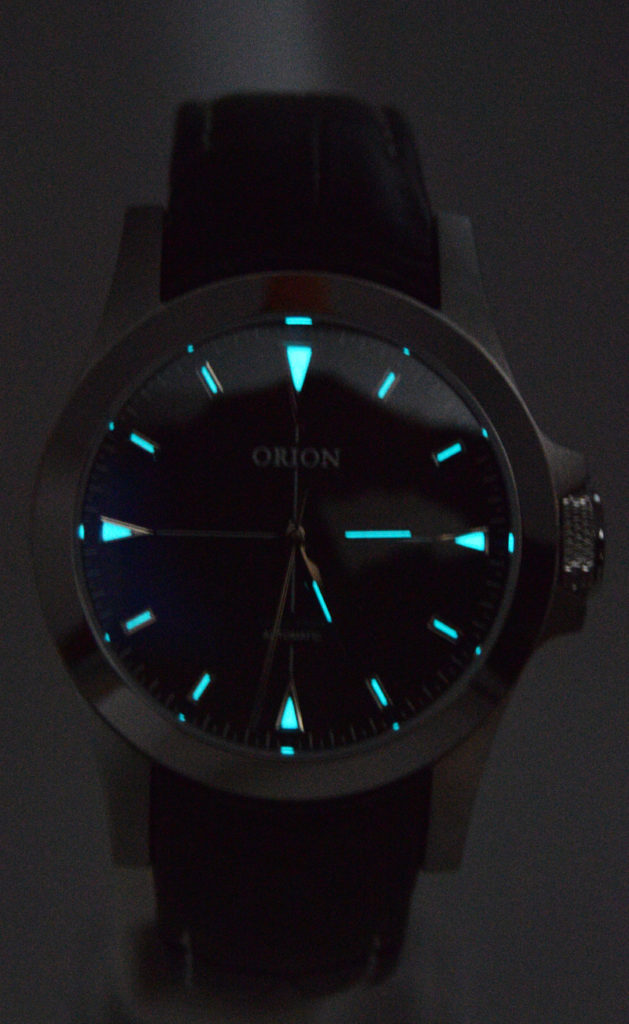 So the next thing is to set the time and here's the next surprise, the crown. This is a big, knurled, signed crown. And its screw-down. And it is very well shrouded by guards. It is easy to grip, has great action and is really pleasing to look at. I love the "comets" on the crown, a link to Orion again, it's beautifully done. Again, not very "dress watch". Shouldn't there be an "onion" style here?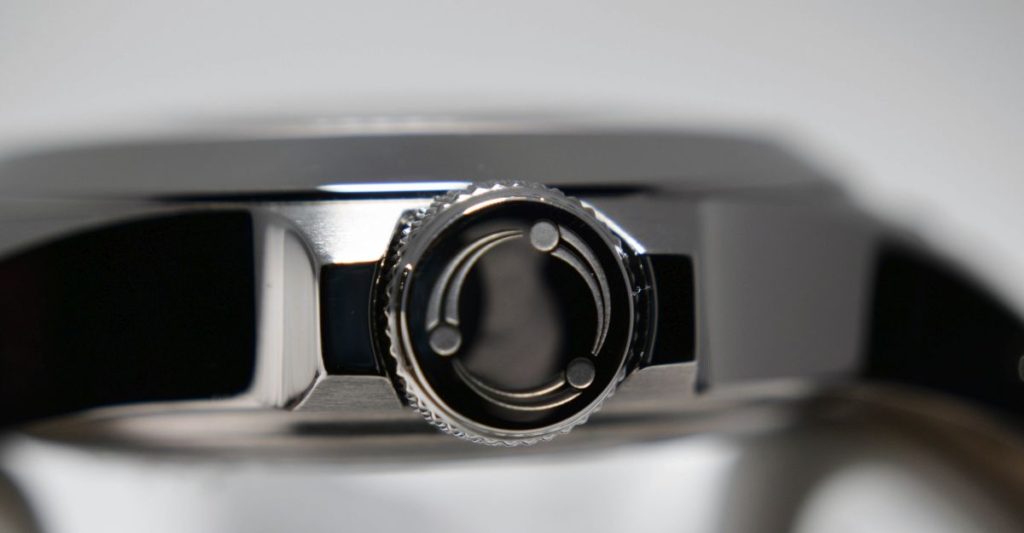 Now the case. It's 38mm. It's small for me, but like the face it is exquisitely done. Polished on the sides with a polished bezel, but brushed on top of the lugs and the crown guards.
The big difference is that the lugs are long. A 38mm case with 49mm lug to lug. That's new…hang on, the lugs are drilled. That's also not very "dress watch". The long lugs, that really do have a curve on them, make the watch look good, even on a bigger wrist like mine.

The caseback is plain. That's fine by me, the caseback isn't a consideration when I buy a watch.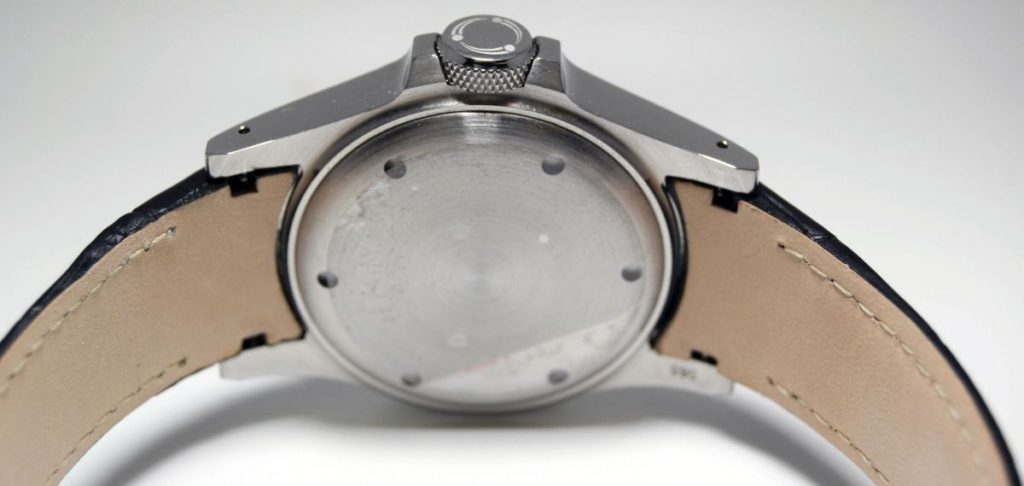 The movement is the Seiko OEM NH35. A great, reliable, workhorse with hacking and handwinding, 24 jewels and the ability to be serviced by pretty much all watchmakers. A solid choice.
So, after wearing it for a while, what do I think?
Well, I think it looks too small on me, but still looks good. You can't please everyone. The Microbrand world is full of massive watches, I think it's a shrewd move for Nick to make a watch of a "classic" size, especially since this will mean it's on the radar of those who are shunned by most microbrands. For me though, it's too small.
I do get a "kick" when I look at it. It is a very pretty watch that is really well finished and made.
The thing I like the best about it though is that it's a stealth sports watch. It's like a Mitsubishi EVO without a spoiler.
You look at this watch briefly and you'd think it's a dress watch, but a big knurled screwdown crown, domed sapphire with AR, 100m WR, decent lume and drilled lugs change the perception of this watch. It's no dainty dresser.
And like the time I wondered why Frisbees get bigger as they approach you, it hit me. This is a legit contender to be the Rolex Explorer for the man with the taste, but not the wallet. It's the most elegant "field watch" out there…and the size now makes sense.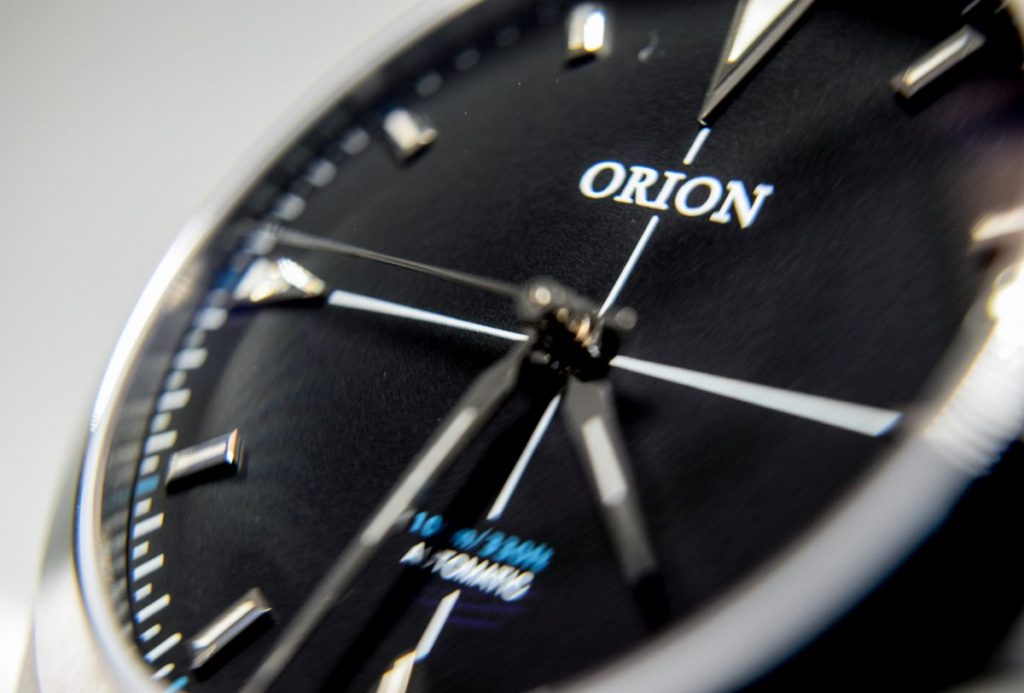 If I was to be critical, my main gripe is with the strap. The lugs are long, the holes are towards the end. The strap that it comes on is a leather. It's pleasant enough and suits the watch, but it's not going to last forever. It seems to be made specifically for this watch as it is curved perfectly at the end. It has 20mm lugs, but because of the hole placement, putting another strap on looks wrong. Well, a mesh did, there's simply too much space between the case and a regular strap or mesh. It works with NATOS though and I image it will work great with one of the thick, handmade, leathers that are currently in vogue too.
II believe Nick is working on getting some more custom straps available for it regardless.
I also think it doesn't need the water resistance rating on the face. Just "Automatic" would be fine.
But if you don't mind there being no date and you have a smaller wrist than me, then this really is an endearing watch.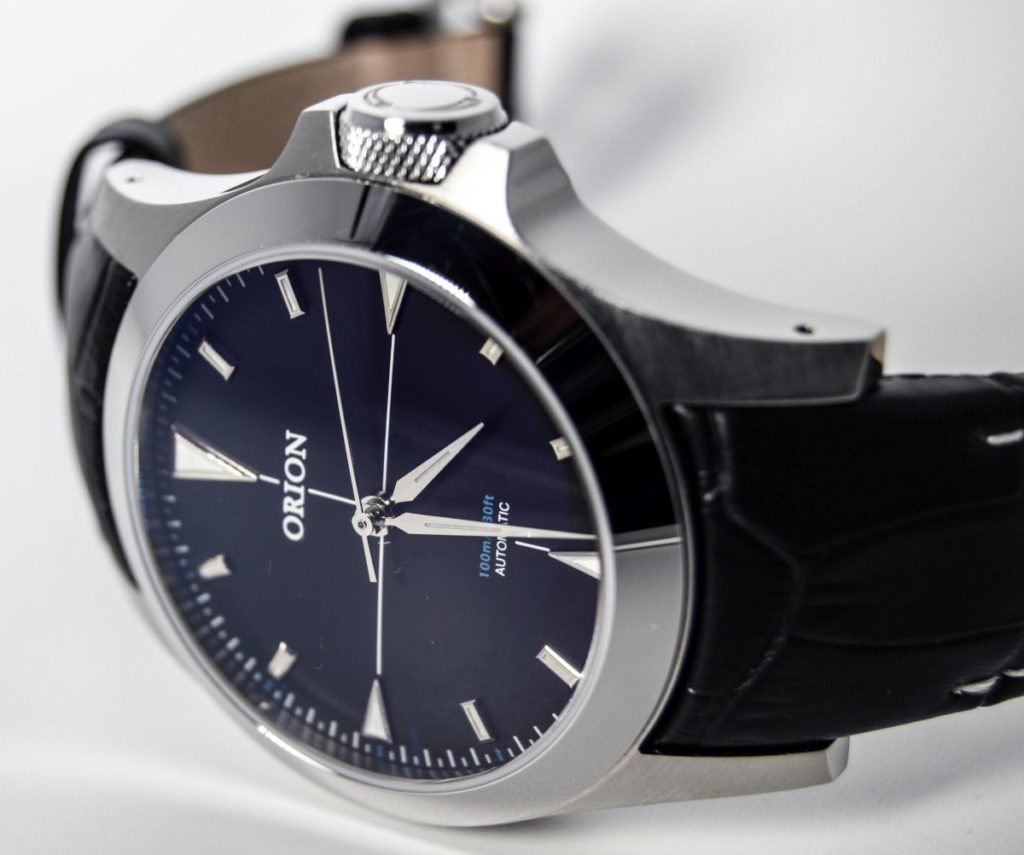 Beautifully made, gorgeous to look at, yet able to take whatever is thrown at it, because of it's very un "dress watch" features, this is a great début.
If the "Orion 2" comes with a 42mm case, date and shorter lugs, it would have the distinction of being the first "dress watch" in my collection.