So for the past week or so I have been spending time with the Linden from Visitor. Visitor Watch Co is based in Indiana in the United States, and their focus as their site says is providing offbeat timekeepers of outstanding quality. Their focus is on original designs, and in this instance, I don't think I have seen anything quite like this before.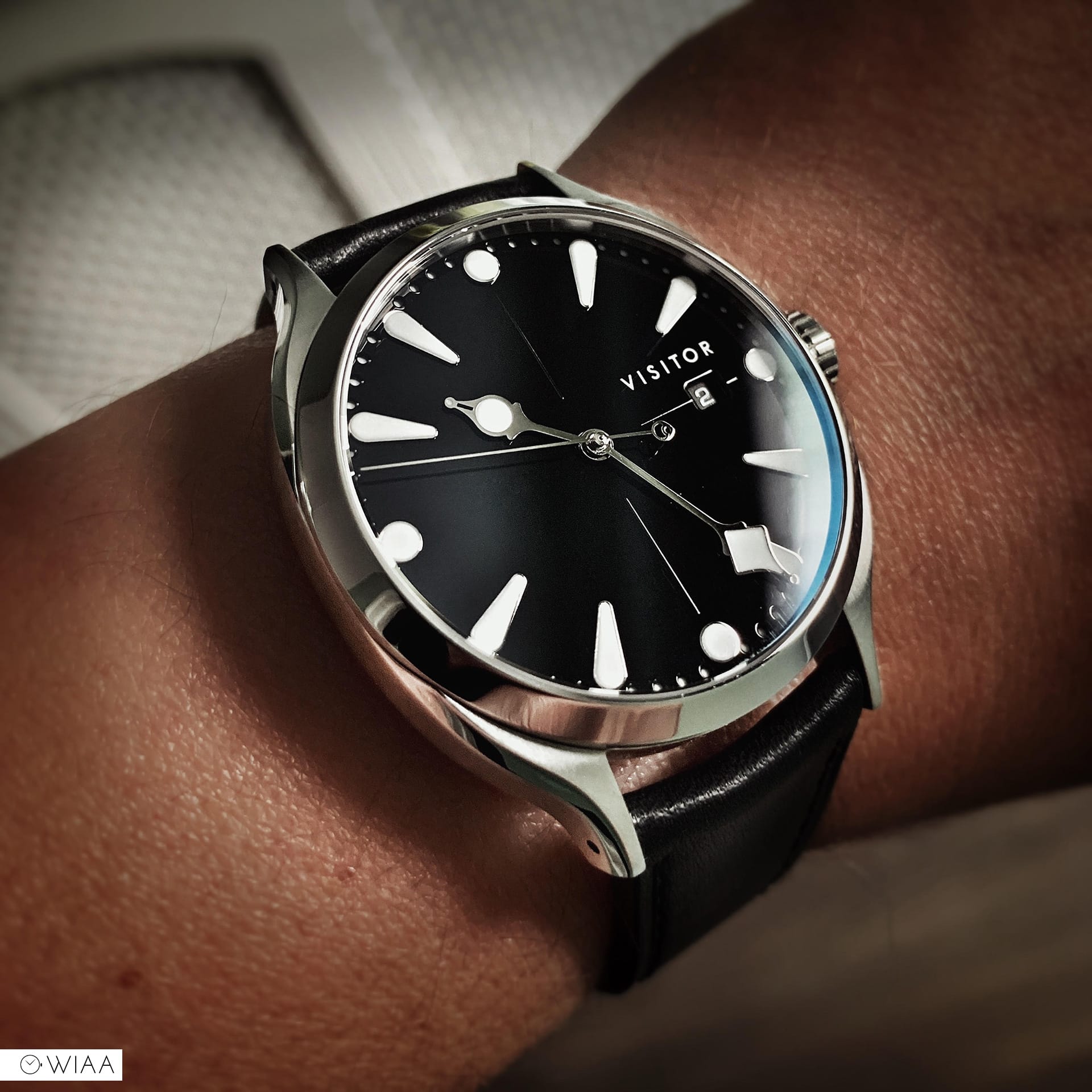 The Linden is a writing inspired watch and which draws its influence and design cues from the art of writing. It's an interesting concept that I've not seen done in this way before, and at first glance, it's easy to miss some of the subtle details they have incorporated into the design.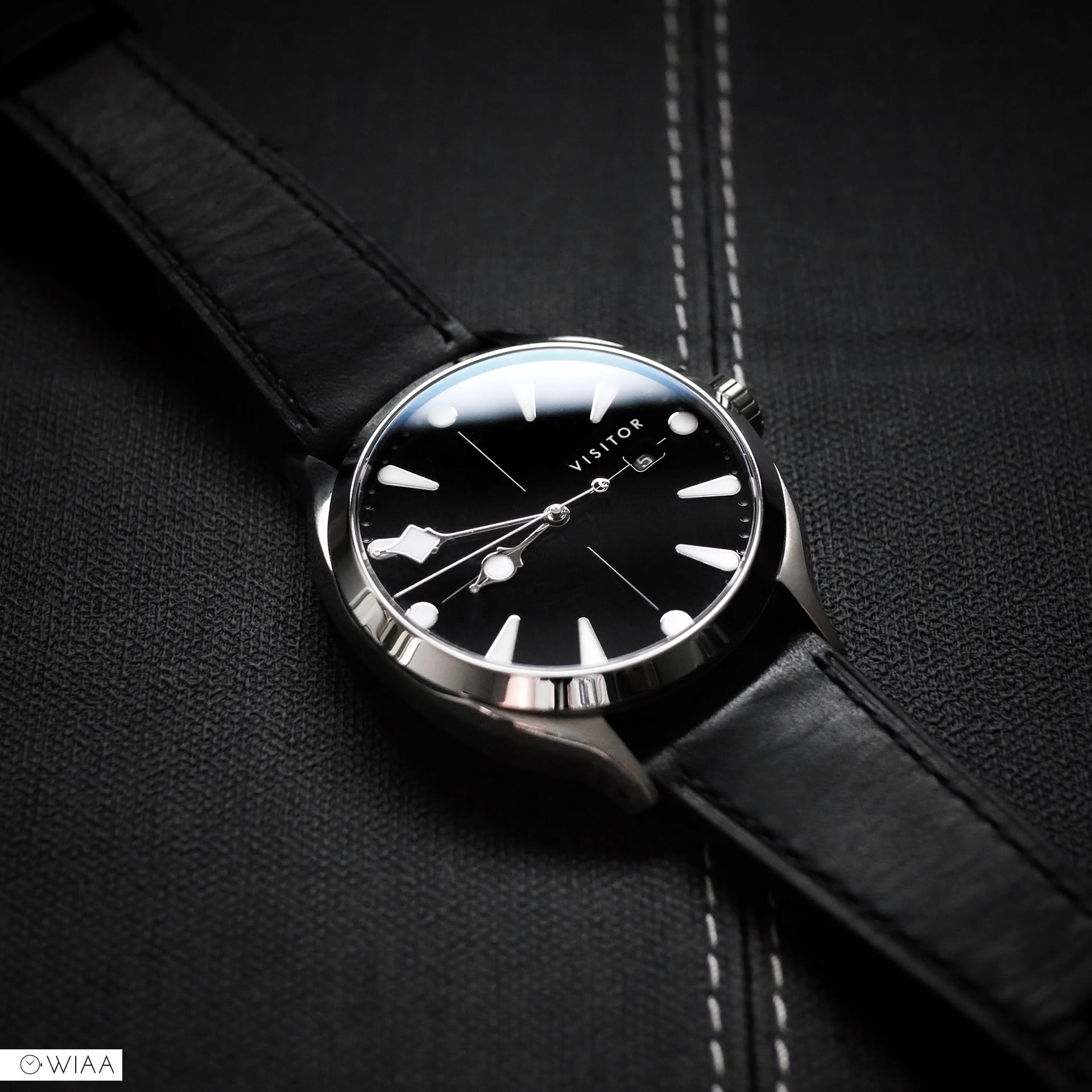 In its basic form and function, we have a three-hander with a date complication powered by the Miyota 9015 that sits in a case constructed from 316L stainless steel at 39mm. We have an excellent and convenient lug width of 20mm and a lug to lug of 48.5mm. From a sizing perspective, I think this ticks a lot of boxes and means very few either men or women would struggle with the sizing on the wrist of the Linden. The dial on this midnight version is back, but other colours are available if you so desire. There is also sapphire crystal with underside AR and a very healthy application of BGW9 lume for keeping things legible when the sun sets.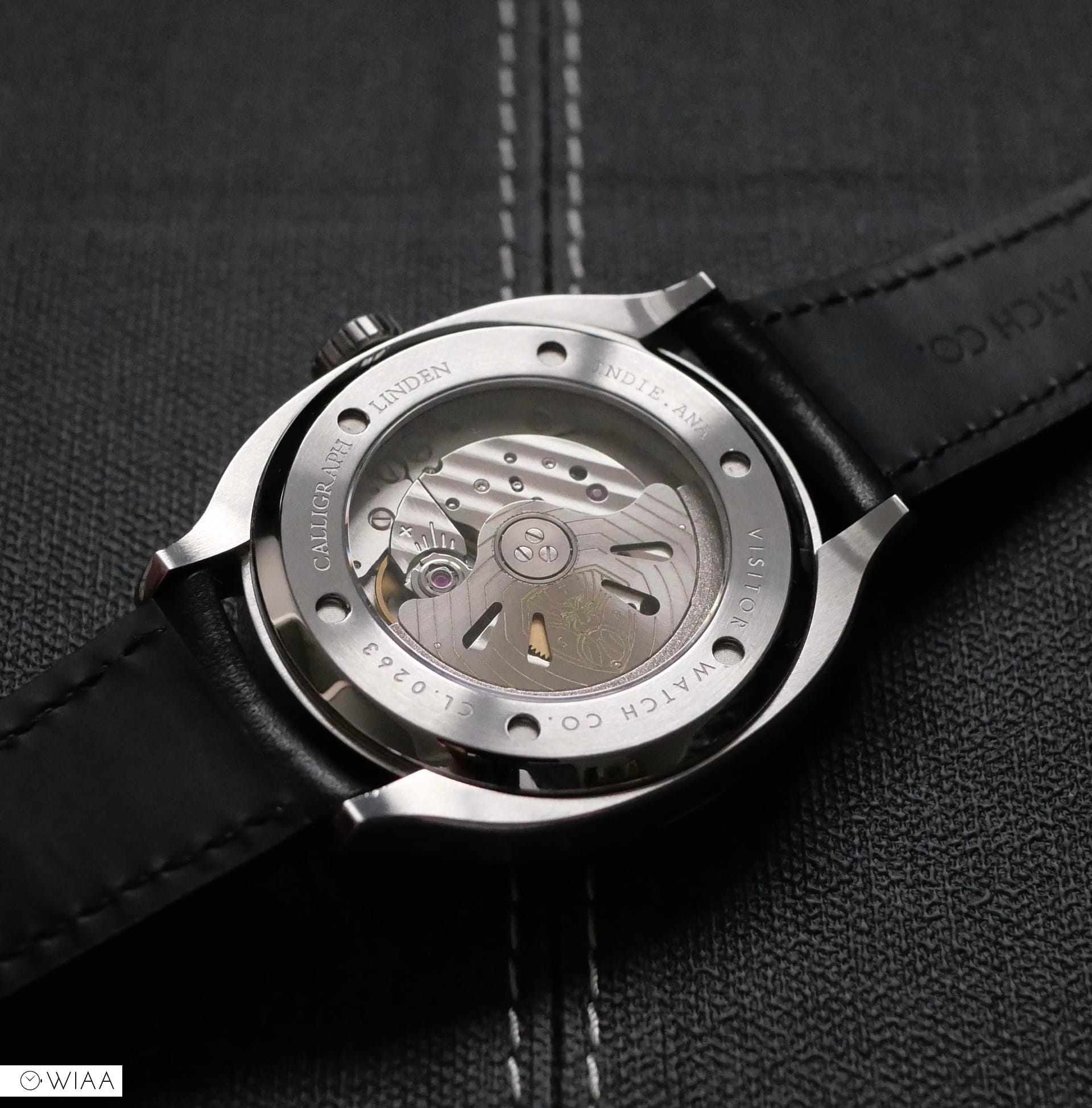 The black or midnight version I had came on a black leather band with matching stainless steel hardware, but other colours and styles do seem to be available if you want a different look. As an overall package from the specification list there really isn't anything amiss, you even get a nicely decorated rotor with the Visitor logo to look at through the display case-back, and 50m of water resistance should be perfectly adequate for what I consider more of a dress watch than a sports piece.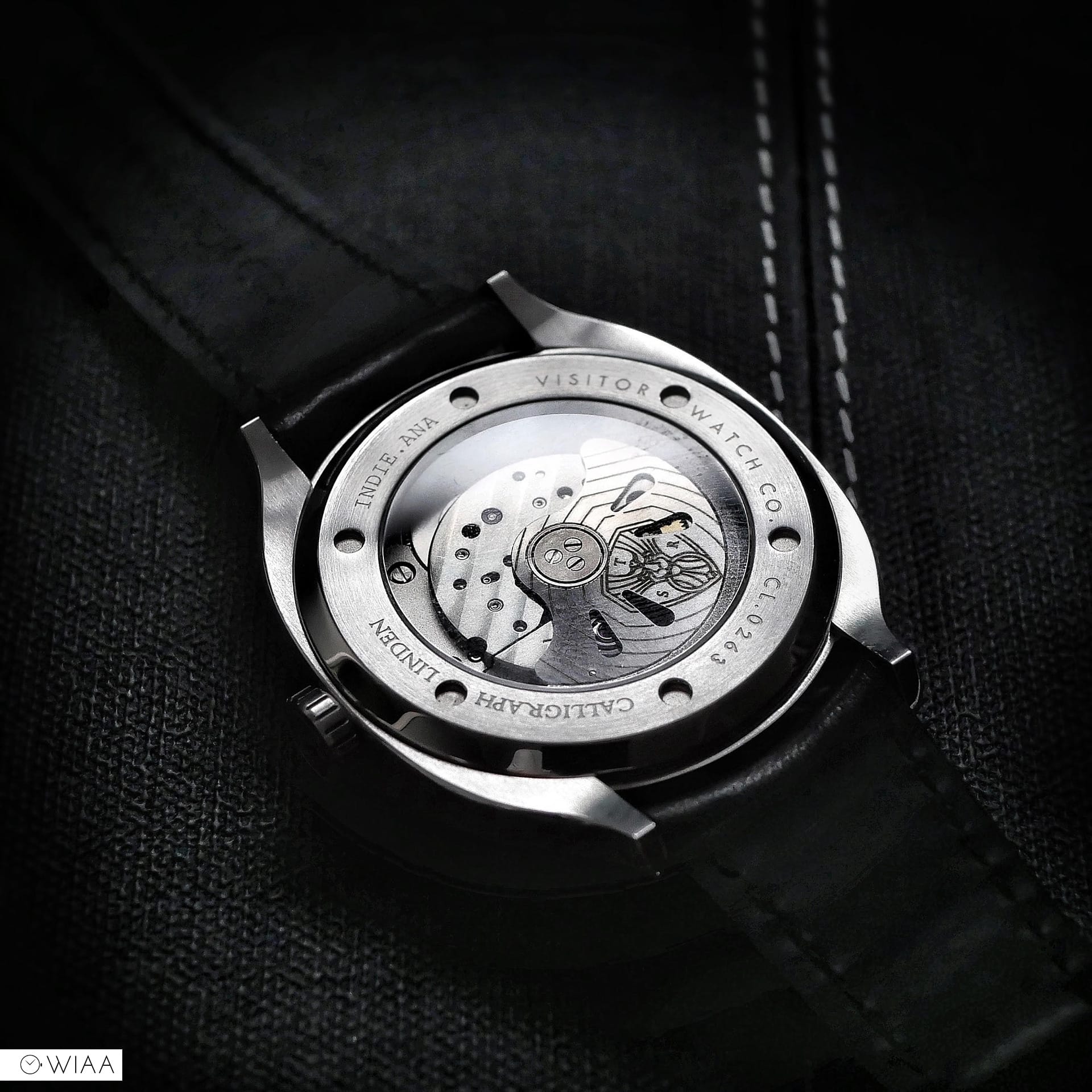 Specifications as with many things only ever tell half the story. And with the Linden, it's the design details where it shines. Take the flared lugs and chamfered edges on the case they are very nicely done and give the case a very different and elegant look. The handset is inspired by fountain pen nibs which is something you don't often see if ever, and are very nicely finished and detailed. The dial-in keeping with the hands and overall writing theme is finished in a black that is meant to remind you of wet ink, and it does this remarkably well. I compared it against other black dials, and this has to be the deepest blackest dial I have seen. It sounds like a small detail, but as a package, it's quite striking against the large applied lume filled indices. There is also a very subtle crosshair on the dial that catches the light and just adds another dimension. The minute track is another beautiful detail as it's been constructed with a sandwich technique. Easy to miss but look again and you appreciate the small, subtle details on this watch that make it simple but lovely to see. The buckle on the strap is a match for the case lug design, which is another excellent detail to go with the signed crown and custom rotor. You genuinely get the feeling that this watch has had some careful thought and consideration into its design and aesthetics, which is not always the case unfortunately with some microbrands.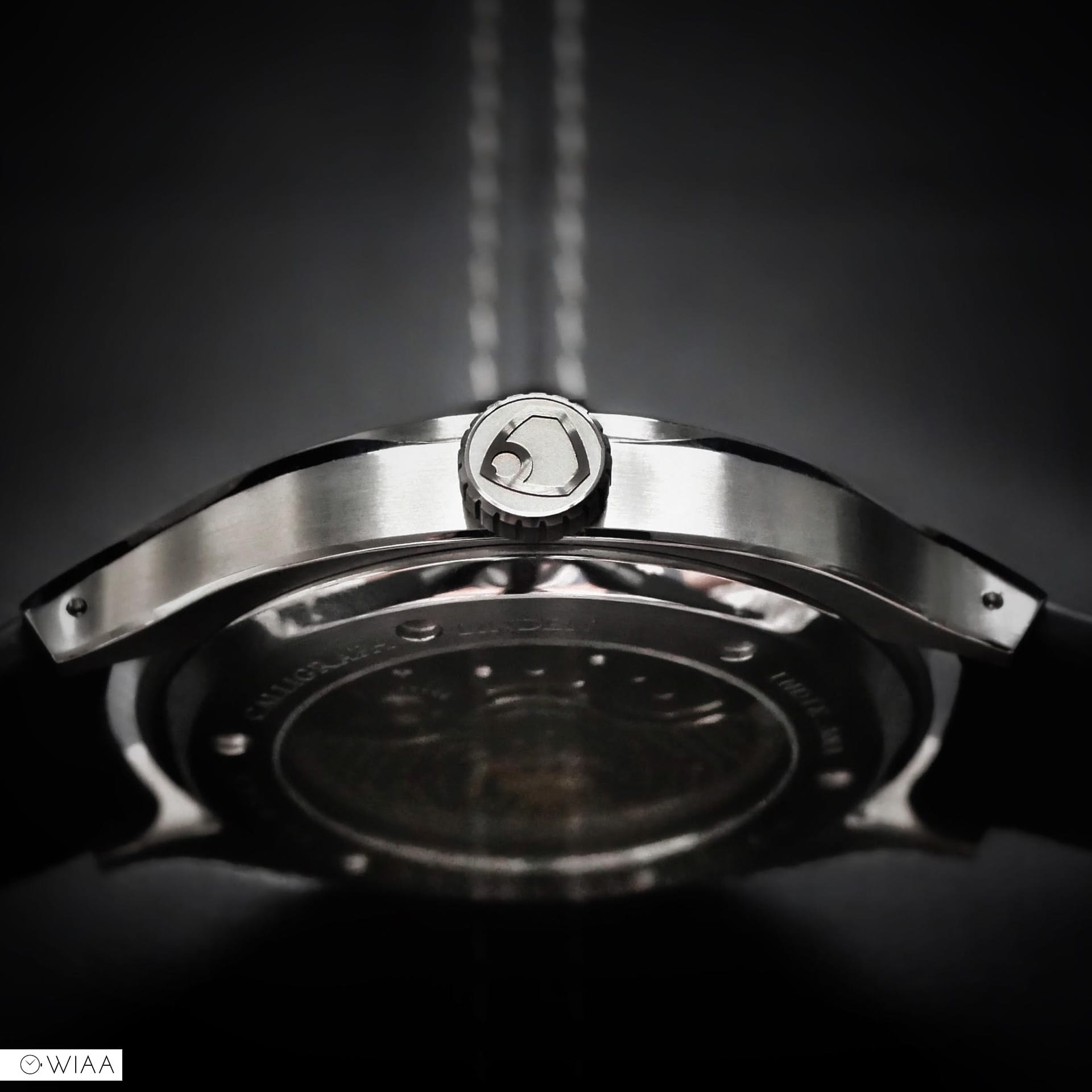 So my time with the Linden is coming to an end, and I can say I've enjoyed this piece the more I've spent time with it. From a specification and design perspective, I think it's very well made, finished and thoughtfully designed. Are there things I would change or like to see done differently? Yes, there always is. Although I like the strap hardware, I'm not keen on the strap itself. The leather could do with more texture and feels a little plastic to the touch. For the character of this watch, a more supple possibly aged leather strap would have been very nice. My only other gripe is stylistically the travel case is a cylinder travel case. Ideal in form but it's in a nylon almost tactical looking style. For me, this is crying out to be done in a more classical style finish like leather to fit with the writing theme. When I think of travel writers and adventure, I think of leather-bound journals, and the tactical look of the case just doesn't work for me.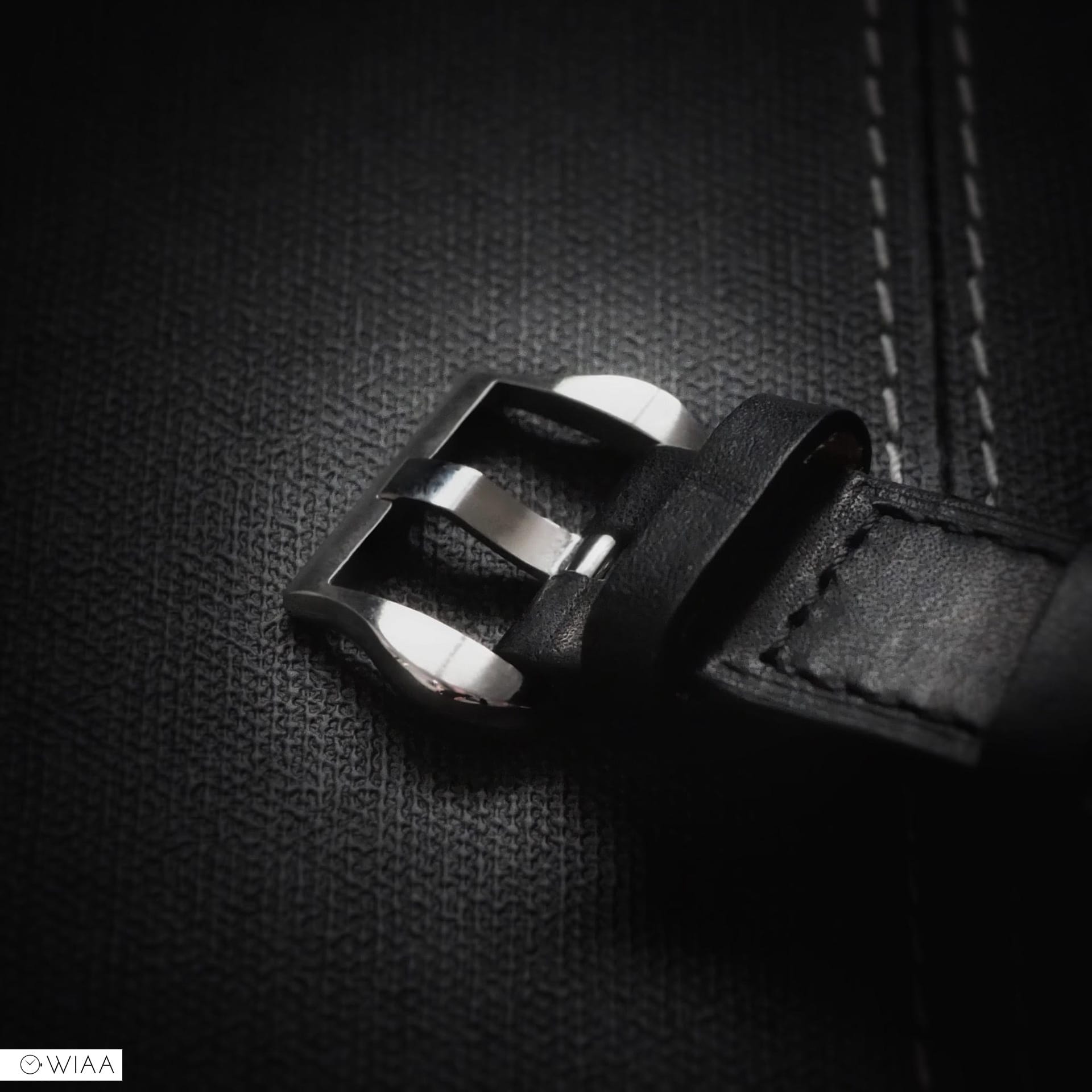 The above two points above are far from deal-breakers. I have purchased watches with worse straps and never given a thought to the packaging, so this really does come down to your personal preference and certainly shouldn't put anyone off the Linden. If stylistically the Linden appeals to you I think you would only enjoy it more in the flesh. With excellent fit and finish thoughtful design, I don't think you will be disappointed with the Linden.
Specifications
Diameter 39mm
Thickness 10.5mm
Lug-to-lug 48.5
Lug Width 20mm
Case Material 316L Stainless Steel
Crystal flat sapphire with underside AR
Movement Miyota 9015: hacking, hand & automatic winding, 42 hours power reserve
Water resistance 50m
Dial Sandwich with applied markers Lume BGW9
Price: from $580 / £470 (price changes based on strap selected)