The VERK ETT 01 is minimal in all aspects, so if you're after a minimalist watch then this is certainly one to consider. I'm going to say this a lot during the review, but it really is a watch in its simplest form. There's something about how the Scandinavians do it, but they always manage to design minimal watches in a way that is very cool. The VERK ETT 01 will set you back €249 / £215; but is it worth it?
The specs
Dimensions: 40mm diameter x 7.9mm height x 47mm lug to lug
Weight: 93g
Water resistance rating: 3ATM / 30m
Movement: Ronda 7 Series
Lug width: 18mm
Warranty: 2 years
Price: €249 / £215
Buy here: https://verkstore.com/collections/watches/products/silver-mesh-1?variant=39046479049
The case
The case is a simple and straightforward barrel shape. It's fully brushed bar a very thin polished ring around the base of the bezel, which is a nice touch to split it up.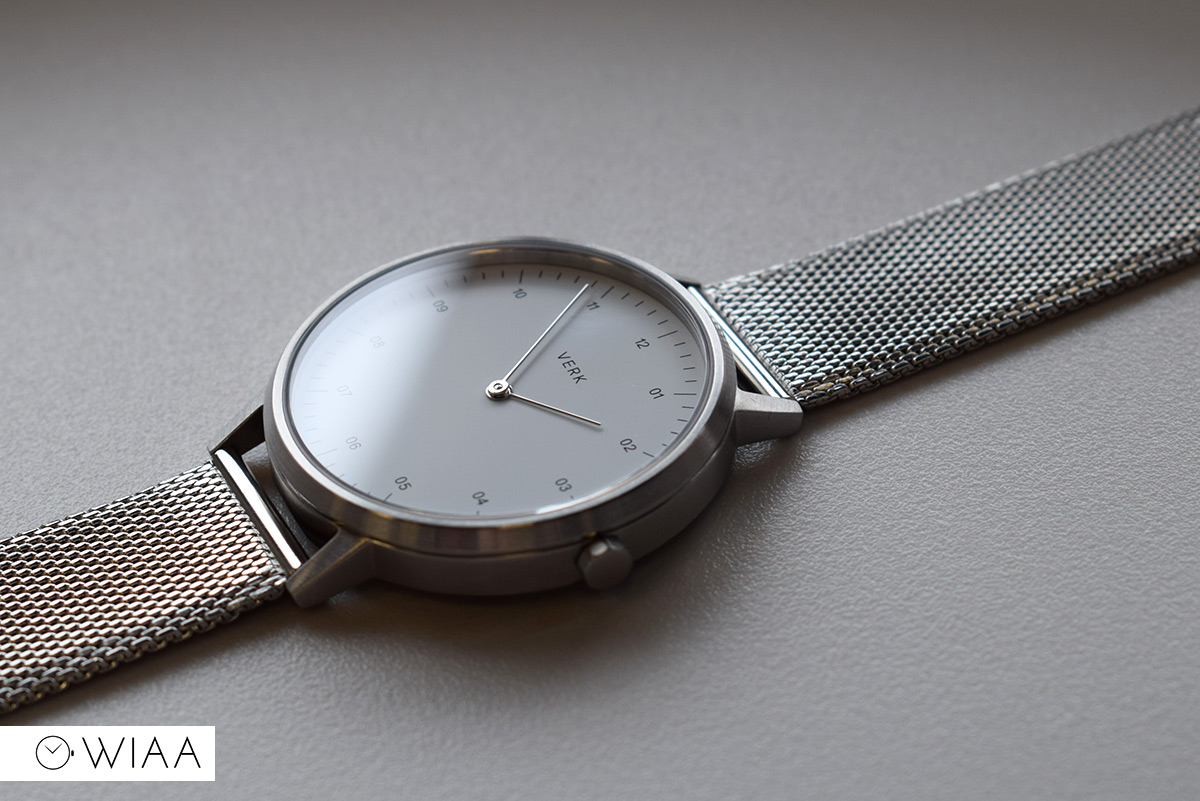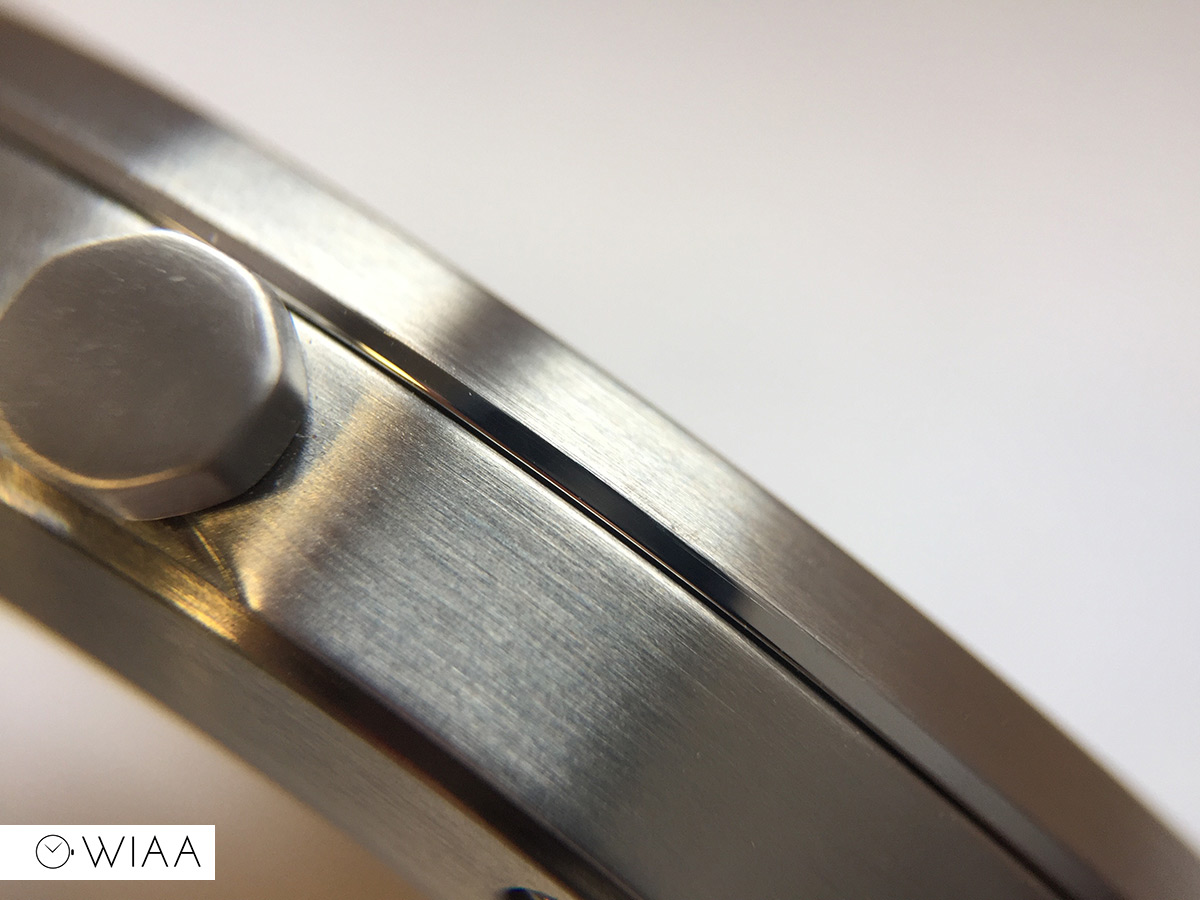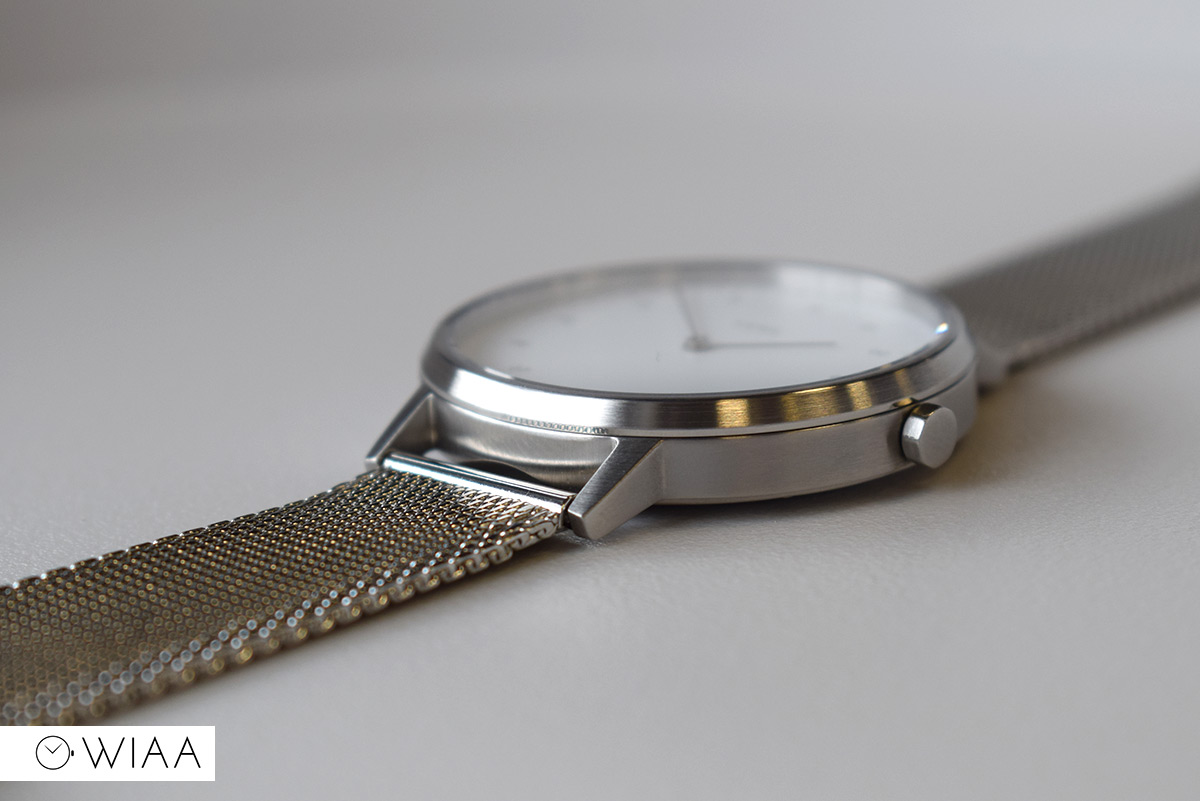 The push/pull crown is an octagon shape which is a cool element which is different to the usual circle. It's unsigned and brushed to match the case.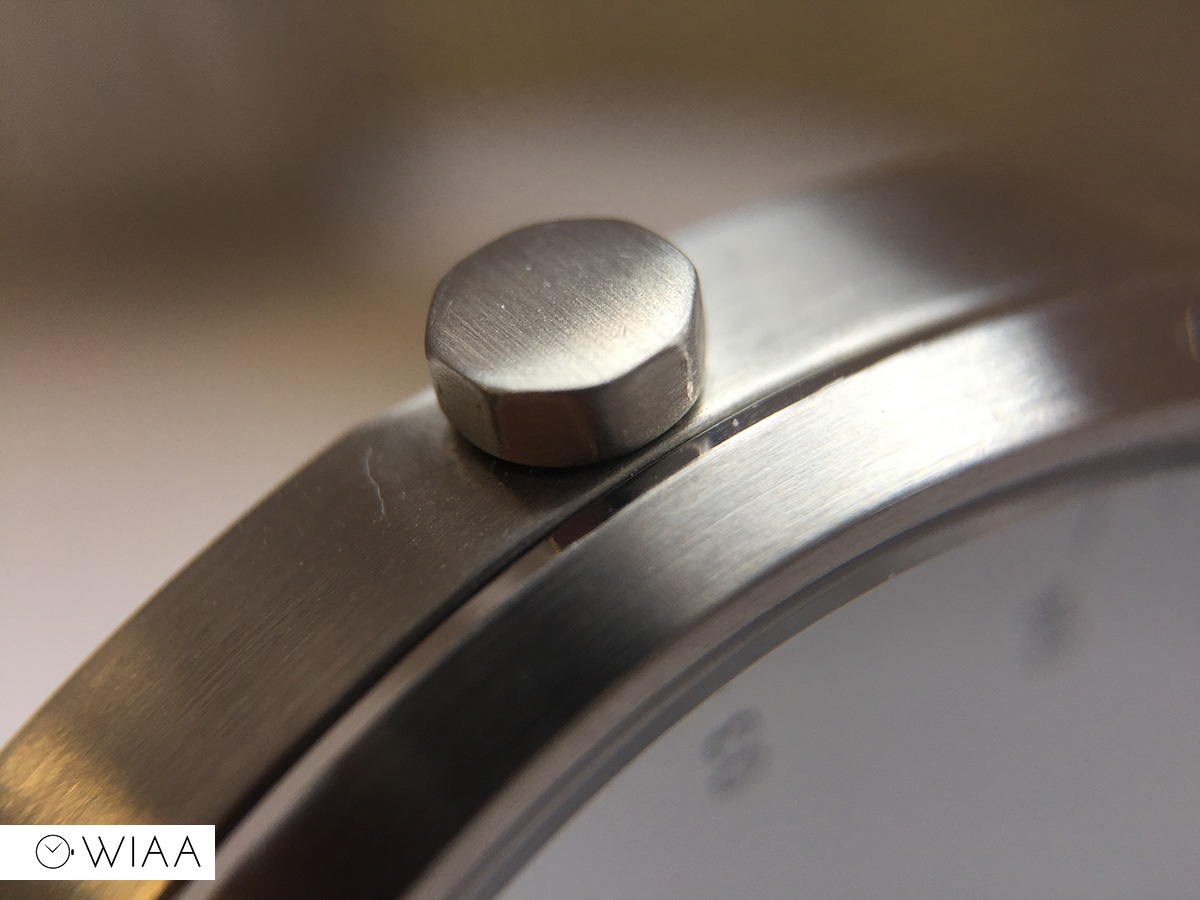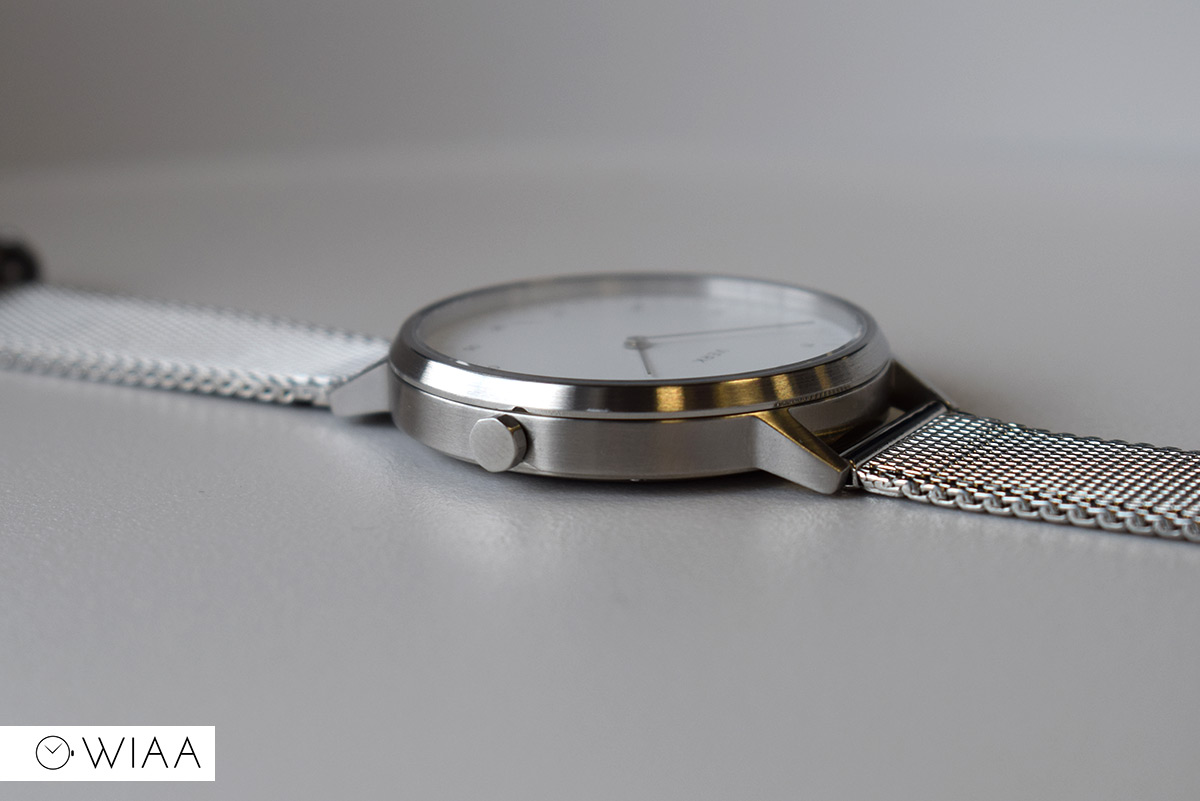 The caseback is secured with 6 screws, and has a circular brushed finish. The watch specifics are deeply engraved in the centre in a way that is pleasing to the eye.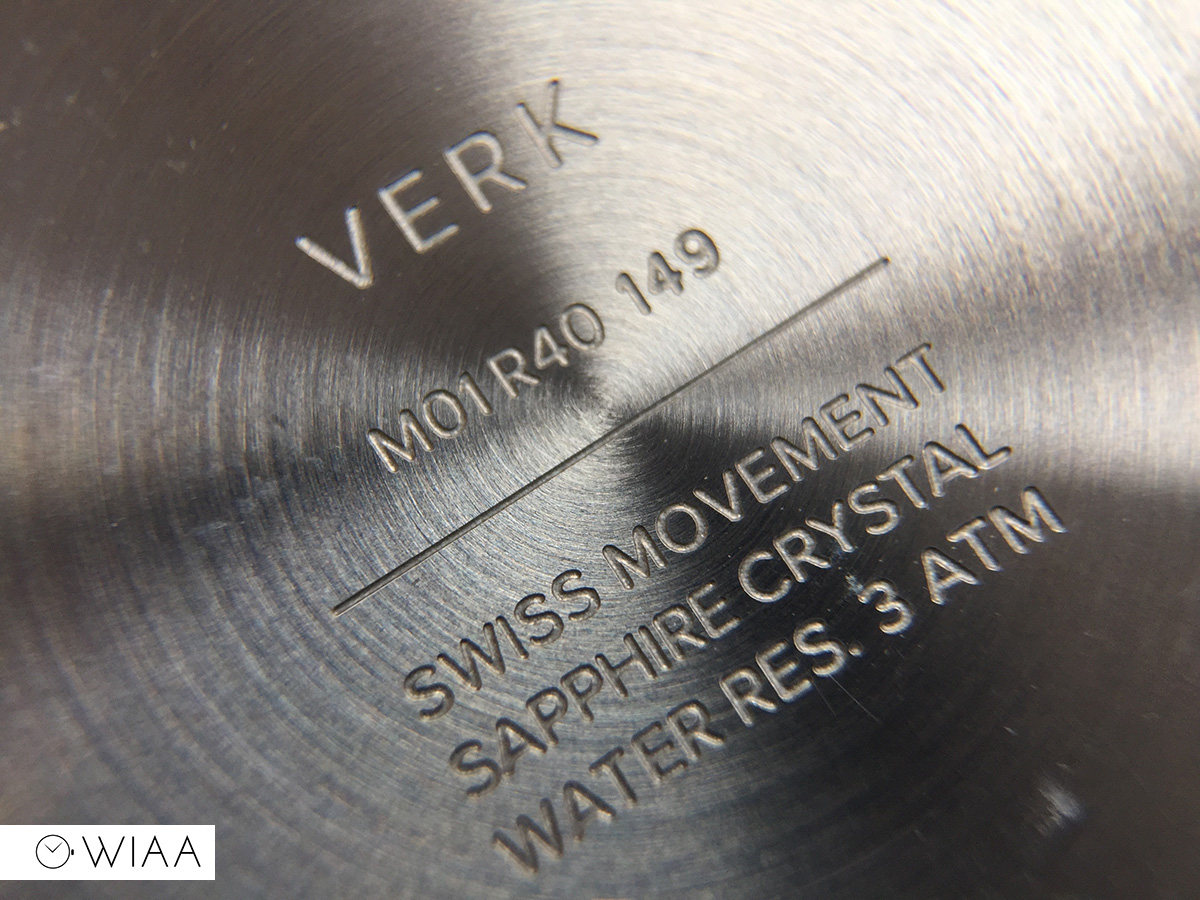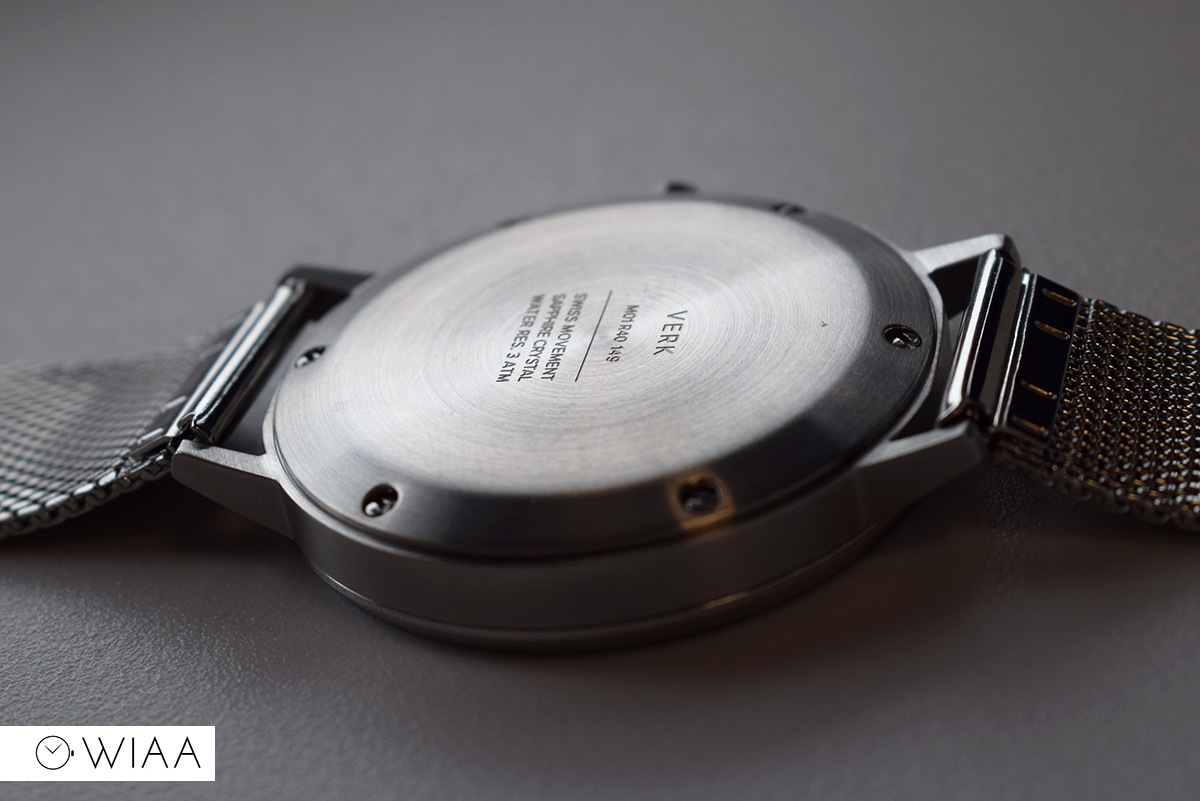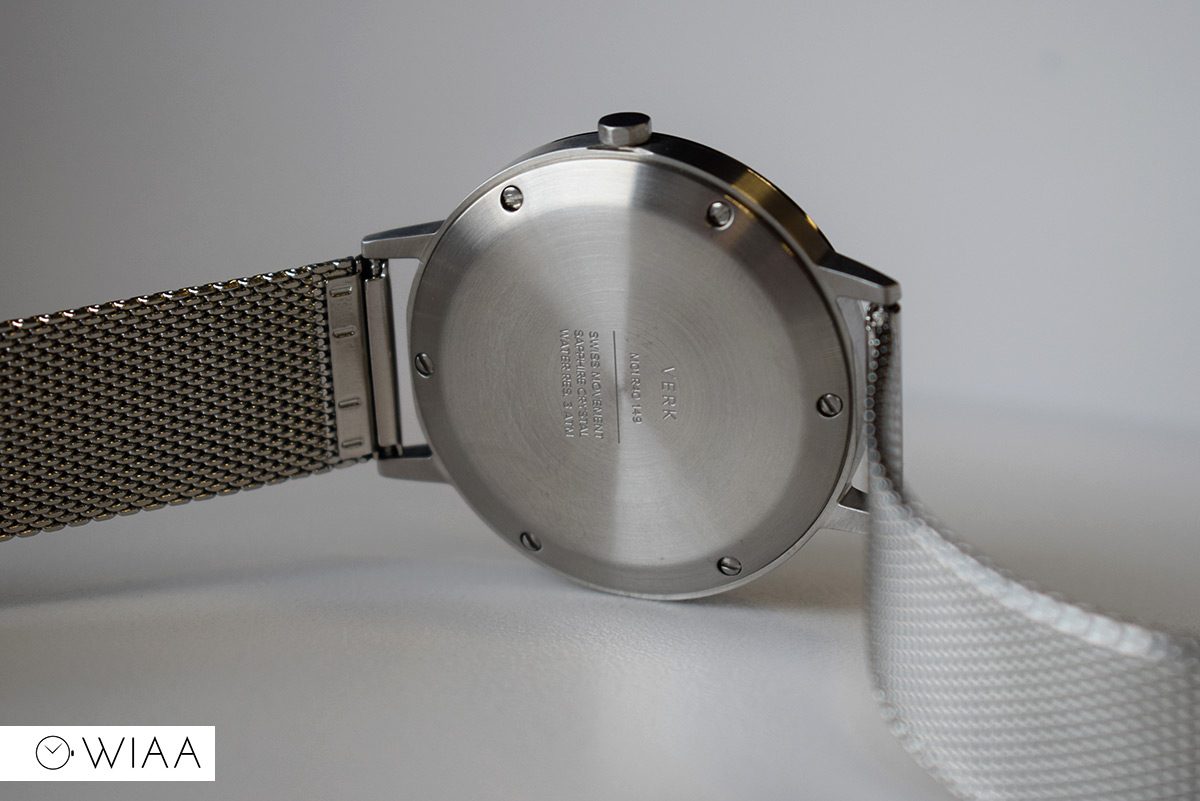 Thin lugs protrude outwards from the case, with nice tight angles and corners. The lug width might seem a bit too thin for some, perhaps 20mm would have been a more suitable size.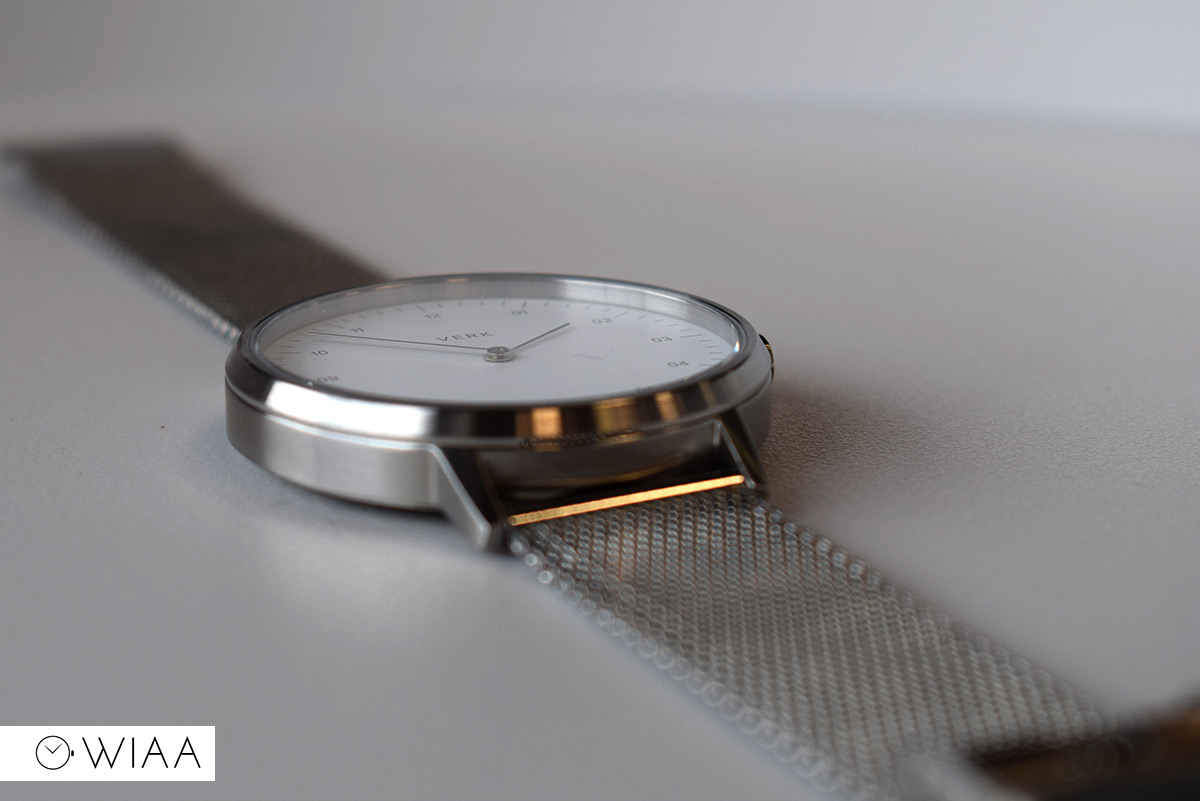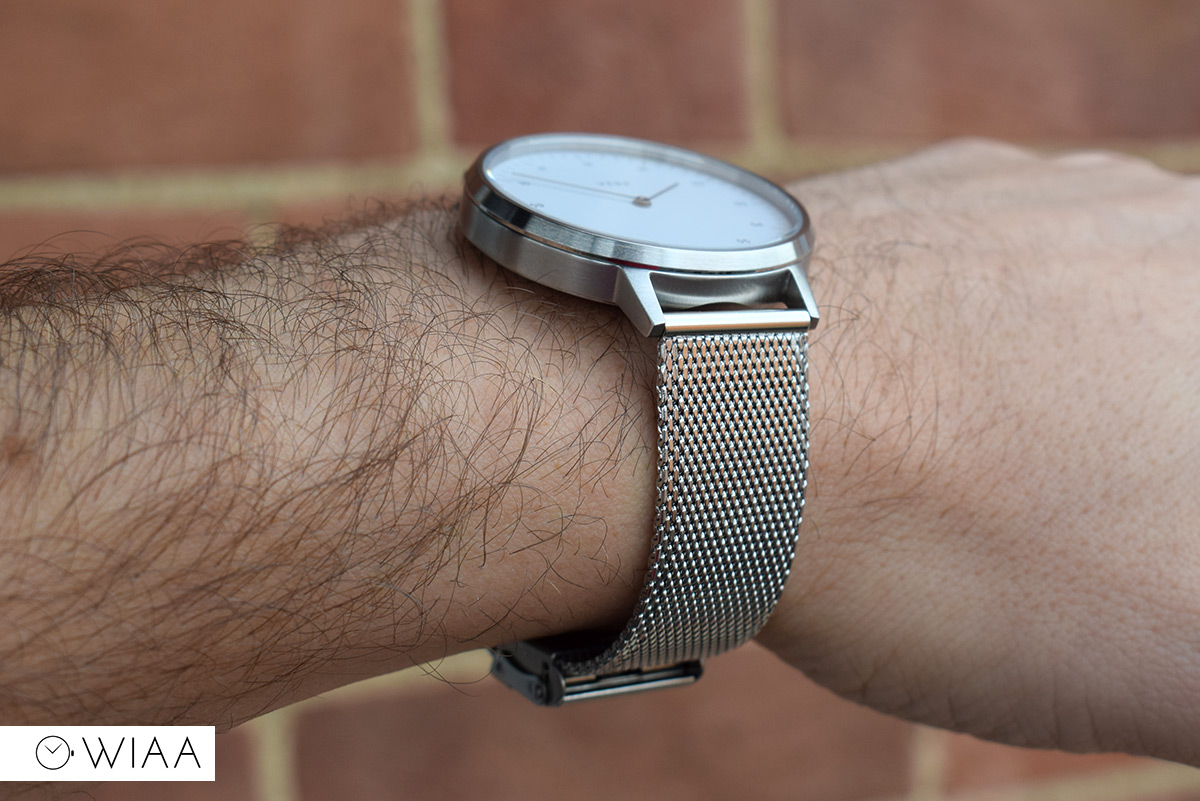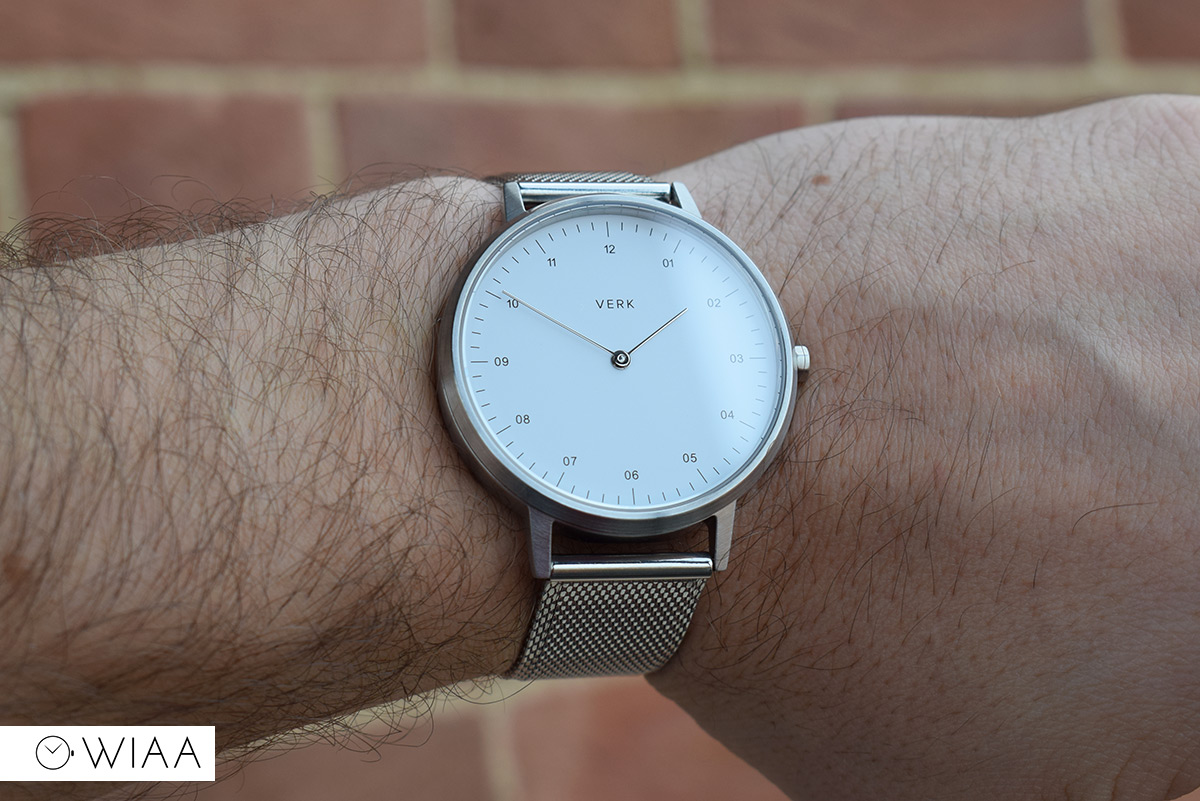 The dial
The dial certainly is uncomplicated. It has extremely minimal markings on the white base, all of which are printed. There's a logo in top half which is on the petit side, and a minute track around the outer edge with longer marks at 5 minute increments. There are also small hour marker numerals with leading zeros to keep the balance between the single and double digit numbers.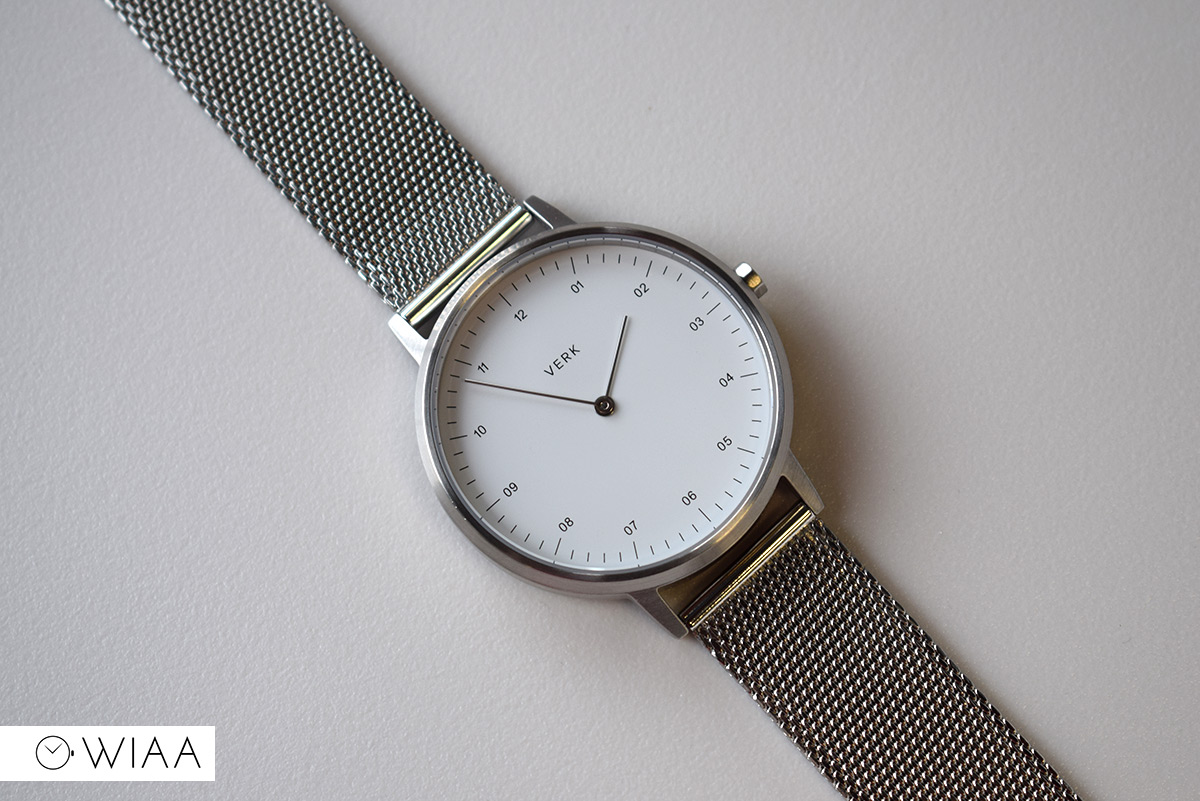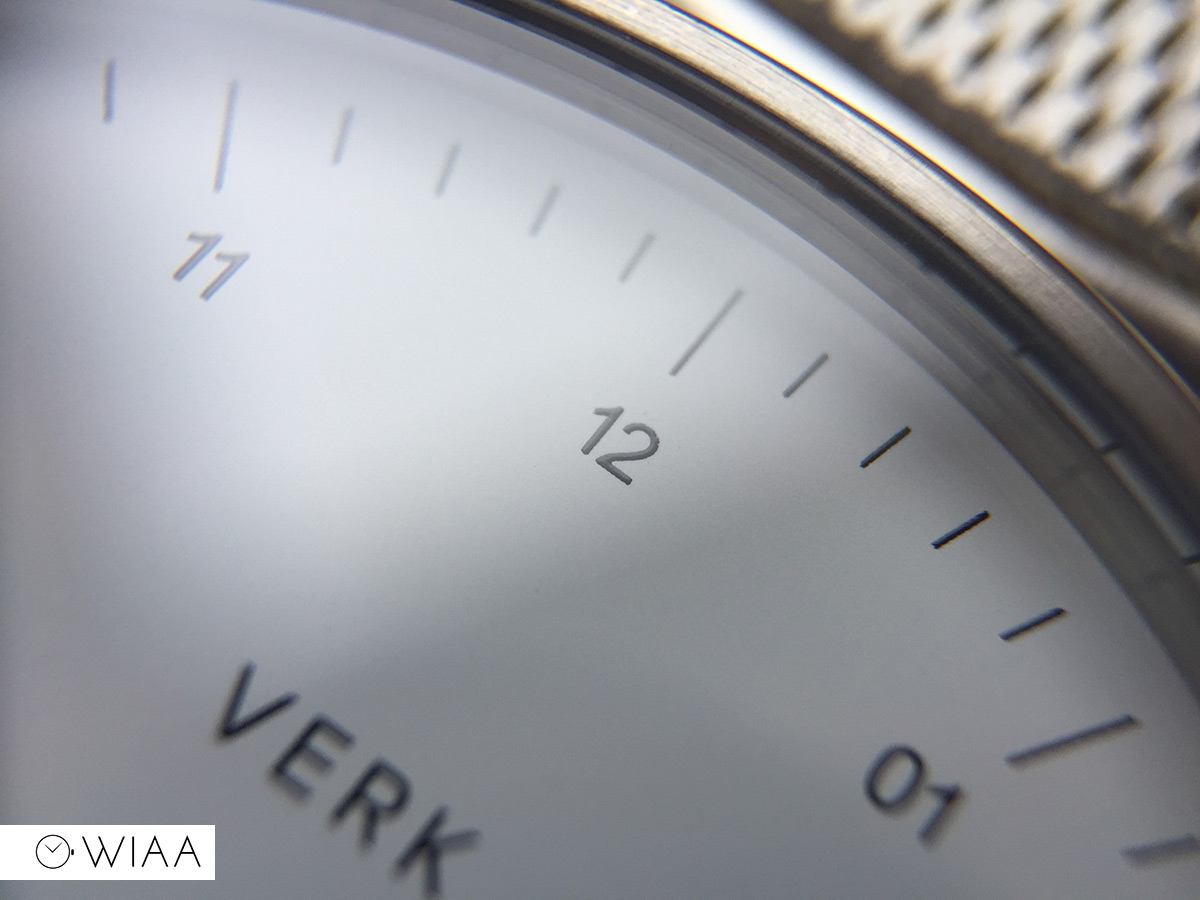 I'm running out of different words to use instead of simple, but that's exactly what the hands are – thin, polished points. There is no seconds hand or date window either, keeping the dial to an absolute minimum.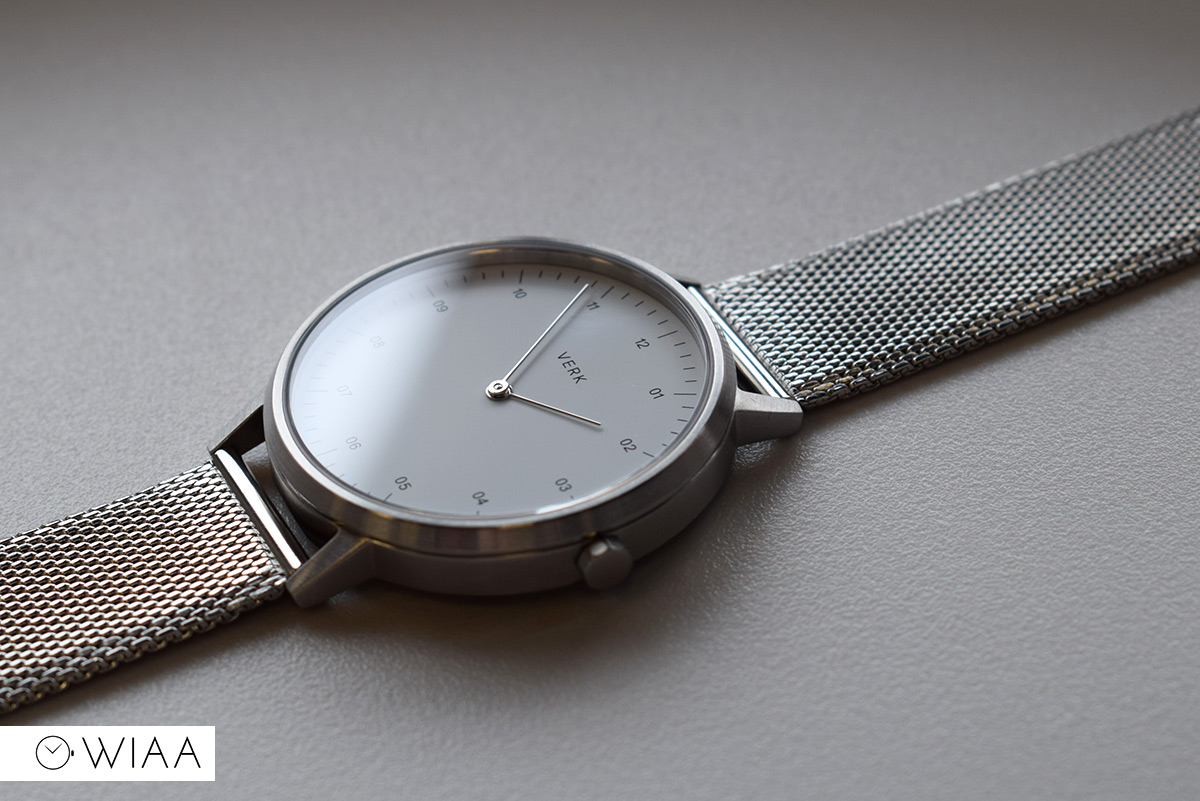 The strap
The mesh bracelet is made by renound German manufacturer Staib. Having a look around to see how much they are to buy, the cheapest I've found any is around the €100 mark, so it's obviously quite a statement element of the watch.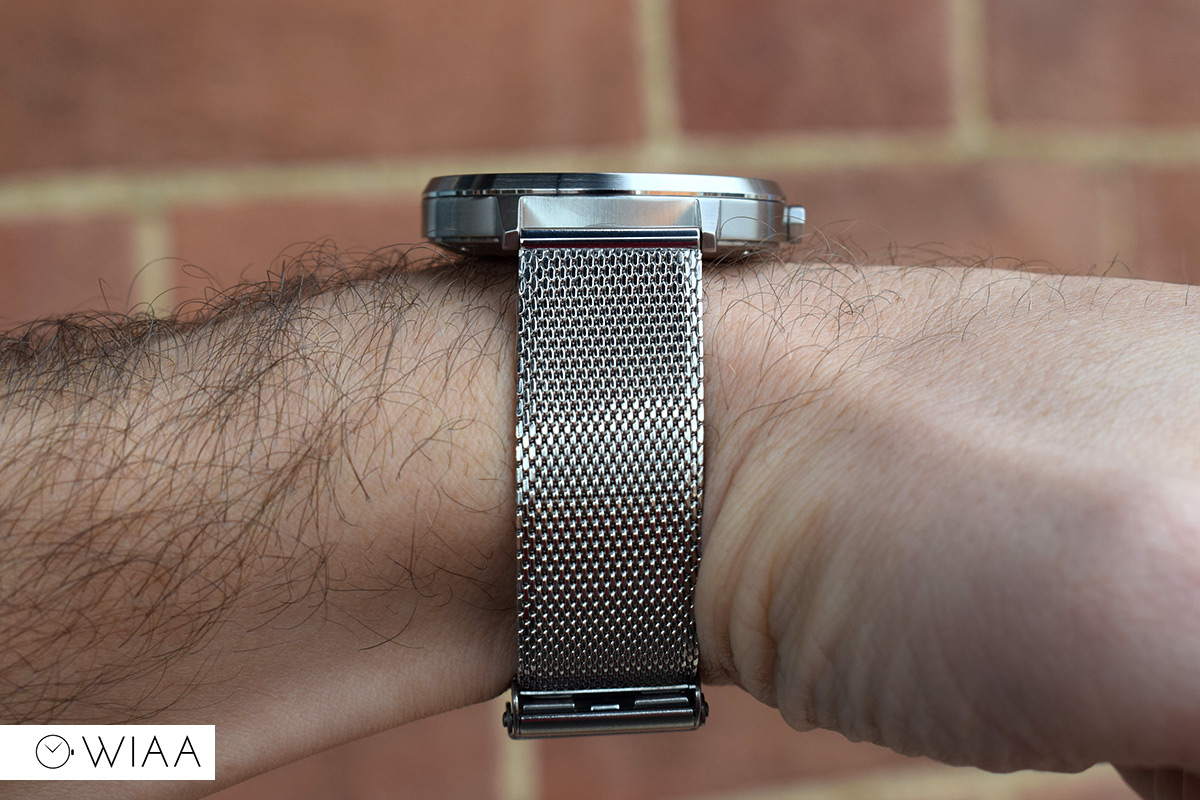 It is very smooth – like butter – and insanely comfortable on to boot. As it's an outsourced strap, it has a plain, unsigned brushed buckle.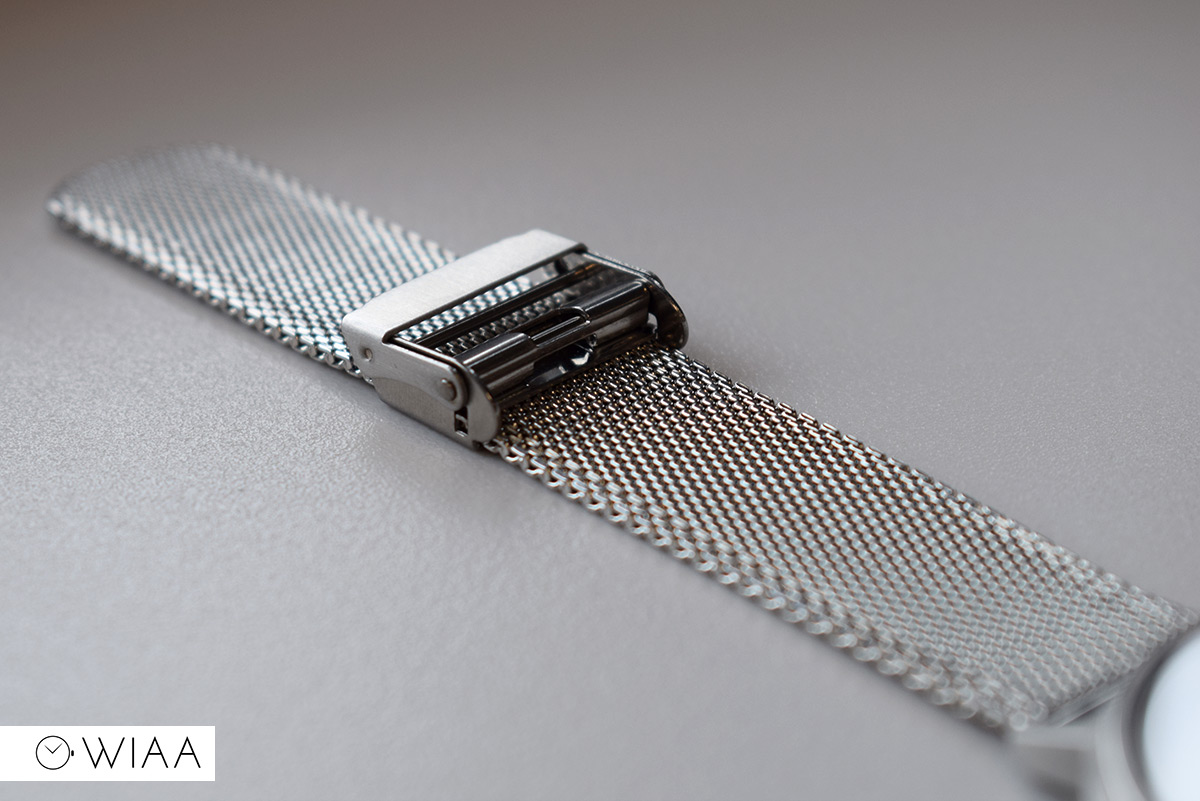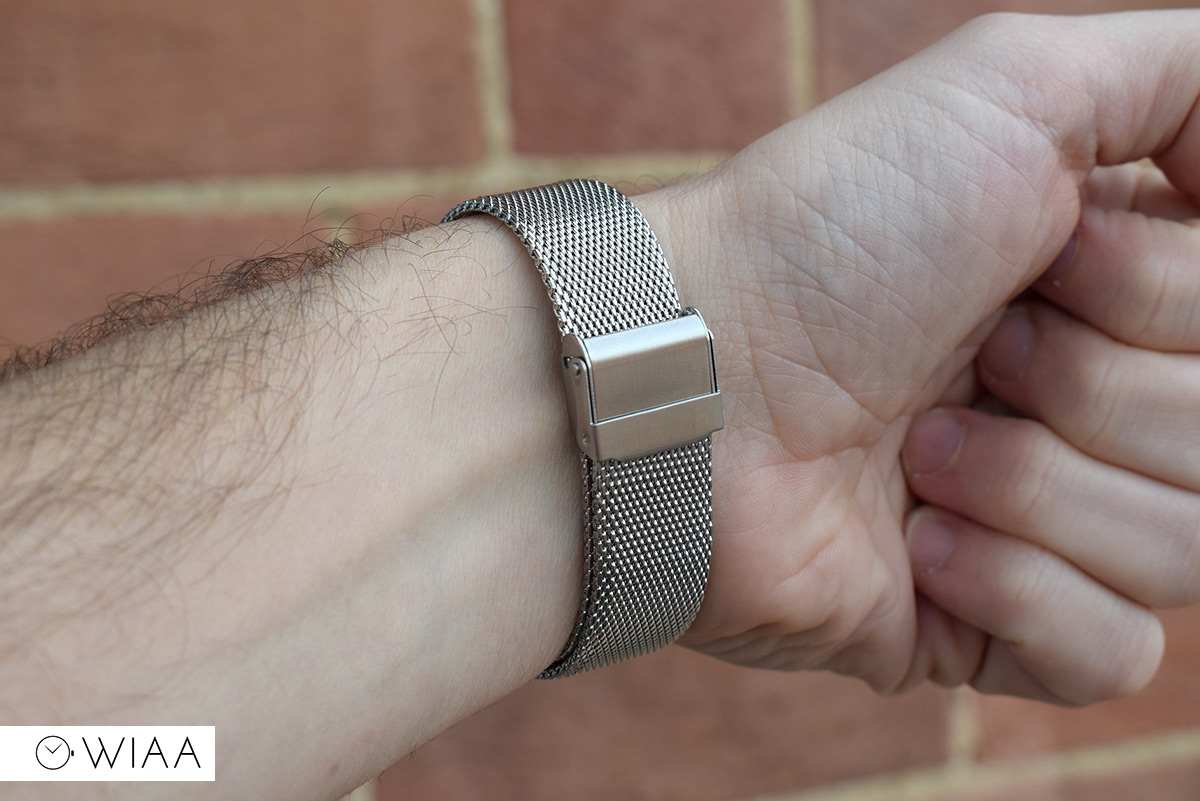 As mentioned before, my personal preference would be a slightly wider strap – I think the 18mm width may be a tad too thin – 20mm would have been more suitable. However, mesh straps are usually the same width all the way along so perhaps a 20mm buckle would end up being a bit too wide.
The movement
The movement powering the VERK ETT 01 is the Ronda 7 Series. The specific model itself isn't mentioned, so it could be one of a dozen. Whichever one it is, it's going to be a Swiss Made quartz movement, so it'll perform well, solidly and will be a very dependable worker.
Final comments
There's no doubt that this sure is a minimalist timepiece, designed to a good standard for that style of watch. Of course, this kind of design will appeal to many; but, for some, I fear that it will seem a bit too plain.
The build quality seems a bit light for the price too – I'm not sure if the majority of the cost is going on the Staib mesh strap – but I'd much rather have a standard mesh of the quality that can be found on a Brathwait for example, which would then in turn make it a bit cheaper. For the RRP I'm expecting better case finishing and a decent anti-reflective coating on the sapphire crystal, such as can be found on Greyhours.
At the current RRP, I personally wouldn't purchase a VERK ETT 01; but that's not to say it's not a nice watch. It's well designed, well packaged, and is very easy to wear. It's also the kind of watch that catches the eye despite its simplicity. Let's hope it can be made available at a slightly cheaper price.