Tusenö's goal "is to be the number one manufacturer of high-quality watches with a combined production in Sweden and Switzerland", and they apparently won't stop until they reach that goal.
Their initial model, the First 42 Collection, is a delightfully classy mecha-quartz dress watch. However, it's not Swiss. So, their goal strongly hinges on this fine piece of metal – the Shellback.
As soon as I saw the designs of this (it's been shared a lot on Facebook groups and the like by Alexander, the co-founder) when they were first shared, I knew it was going to be a hit. The angular case, simple yet modern sandwich dial, and unusual handset certainly make it stand out from a design perspective. But whilst it might look nice, is it well-built, and does it offer good value for money with an RRP of €795 / $795? Let's check it out.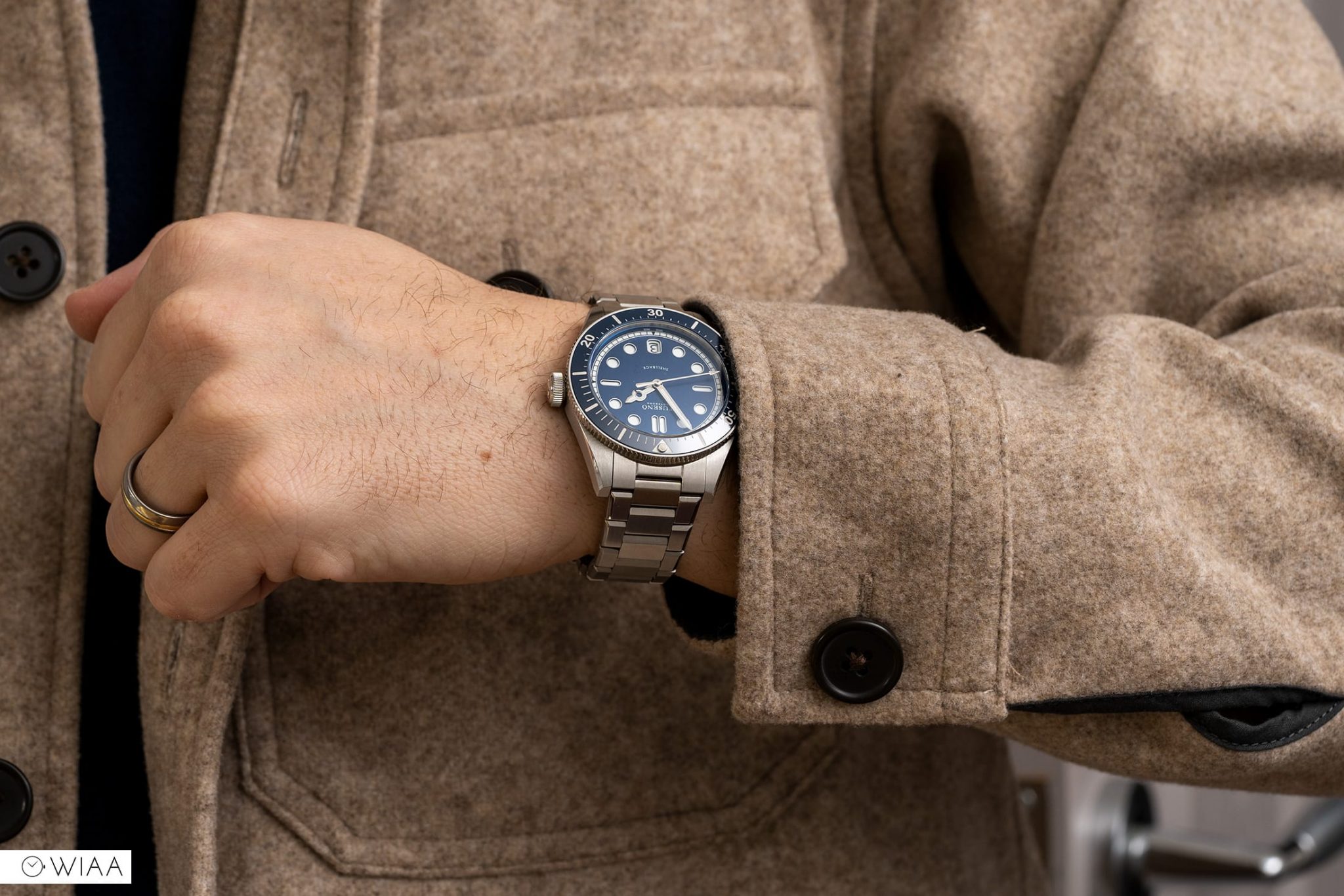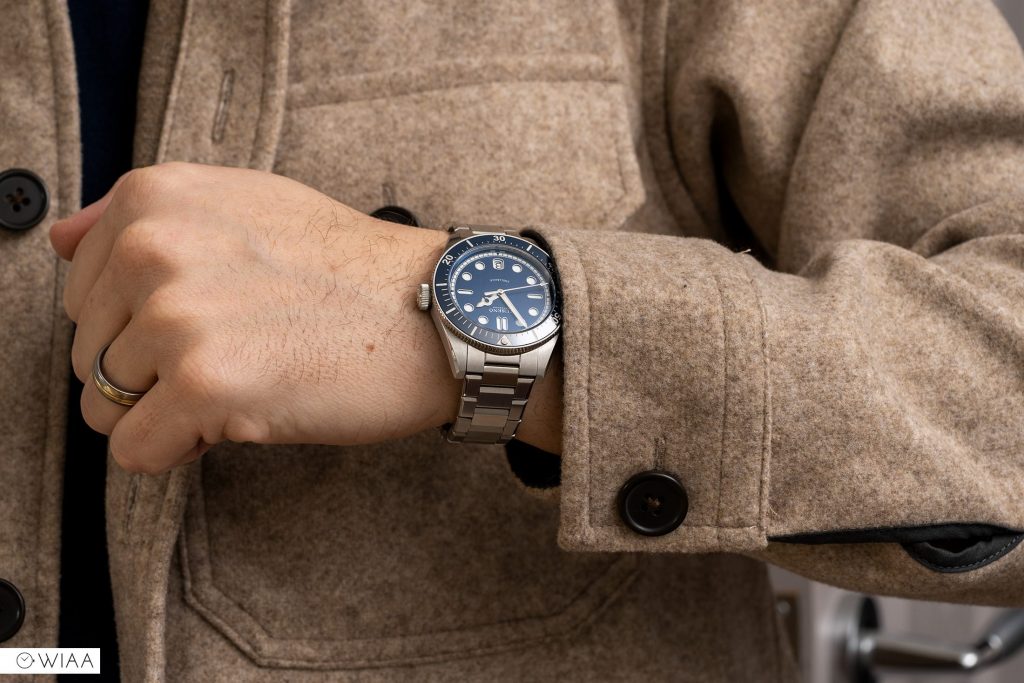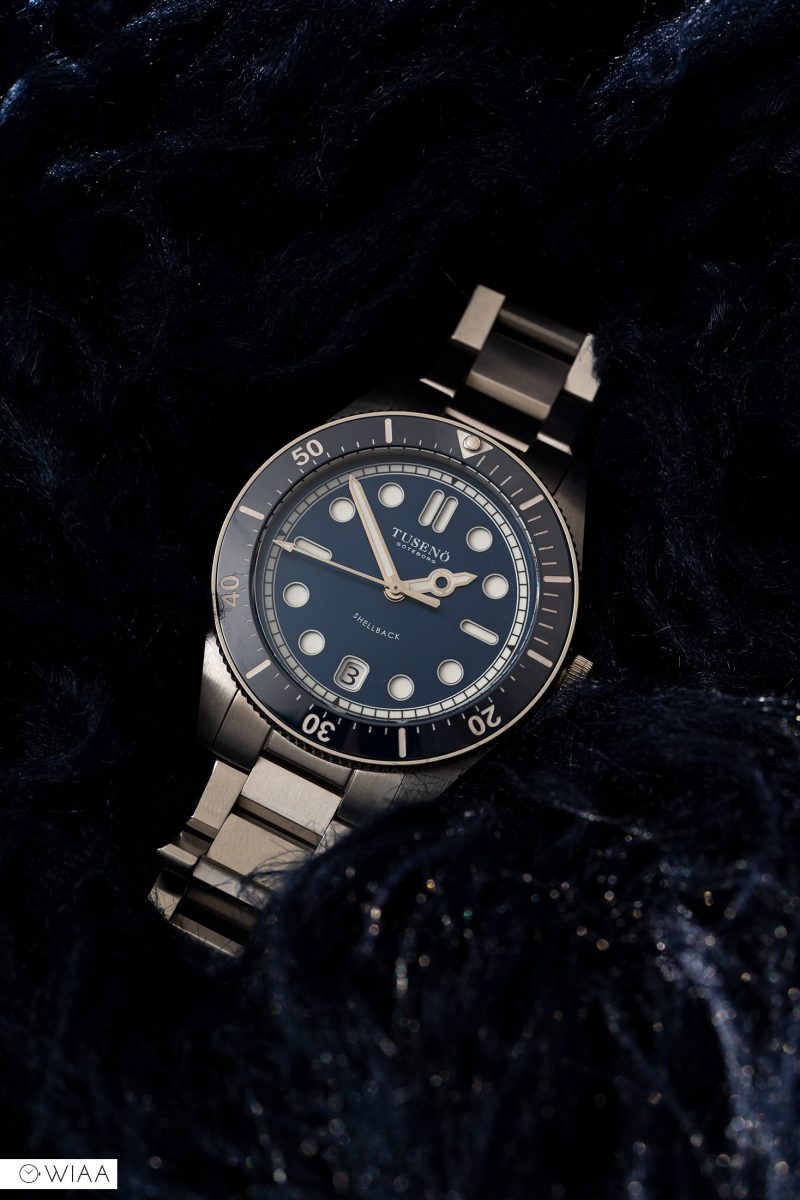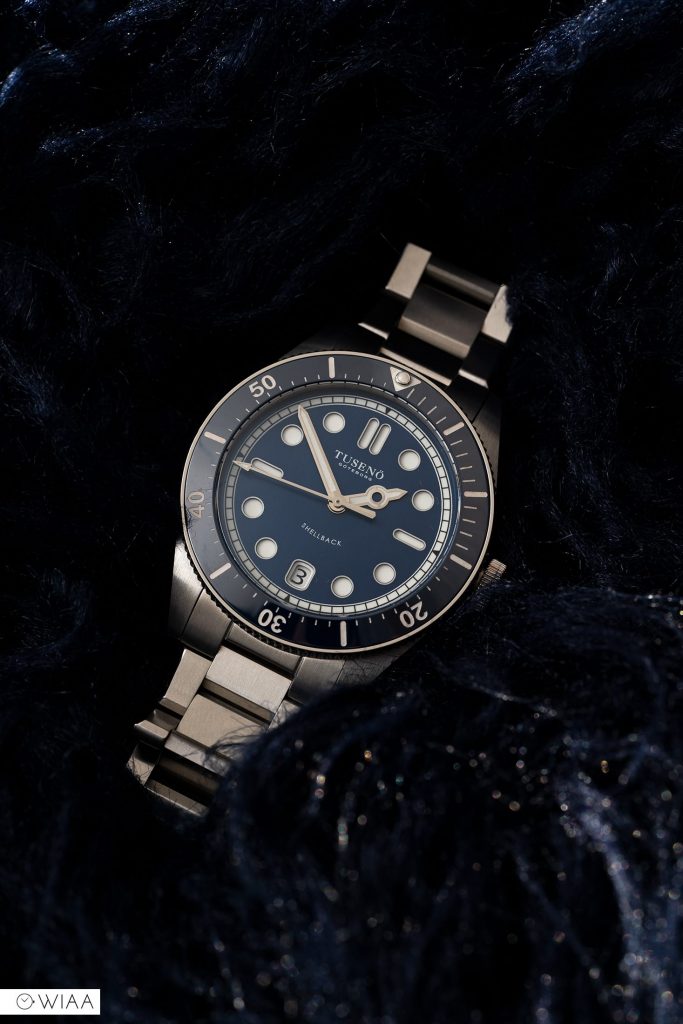 The specs
Dimensions: 40mm diameter x 12mm height x 47mm lug to lug
Weight: 172g
Water resistance rating: 20ATM / 200m
Movement: Ronda R150
Lug width: 20mm
Warranty: 2 years
Price: €795 / $795 / ~£680
Buy here: https://tuseno.com/collections/shellback
Watch the Tusenö Shellback Video Review
The 40mm diameter case is a delight to wear, the perfect size for a diver that wants to make a statement, but not look like it's trying too hard. Plus, it's comfortable and can be worn on all occasions. It wears thinner than the 12mm height too, thanks to the slender side profile and chamfered edges.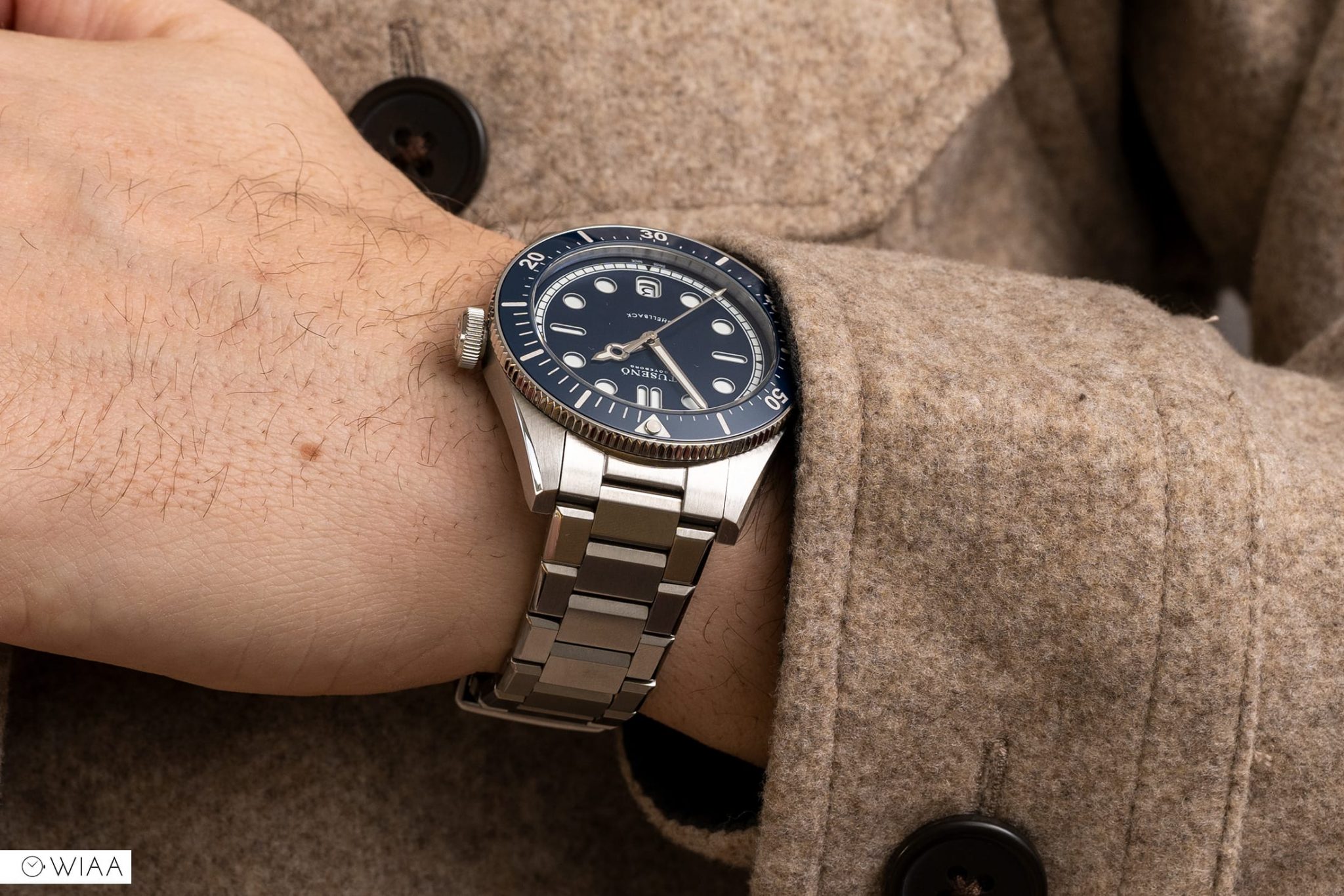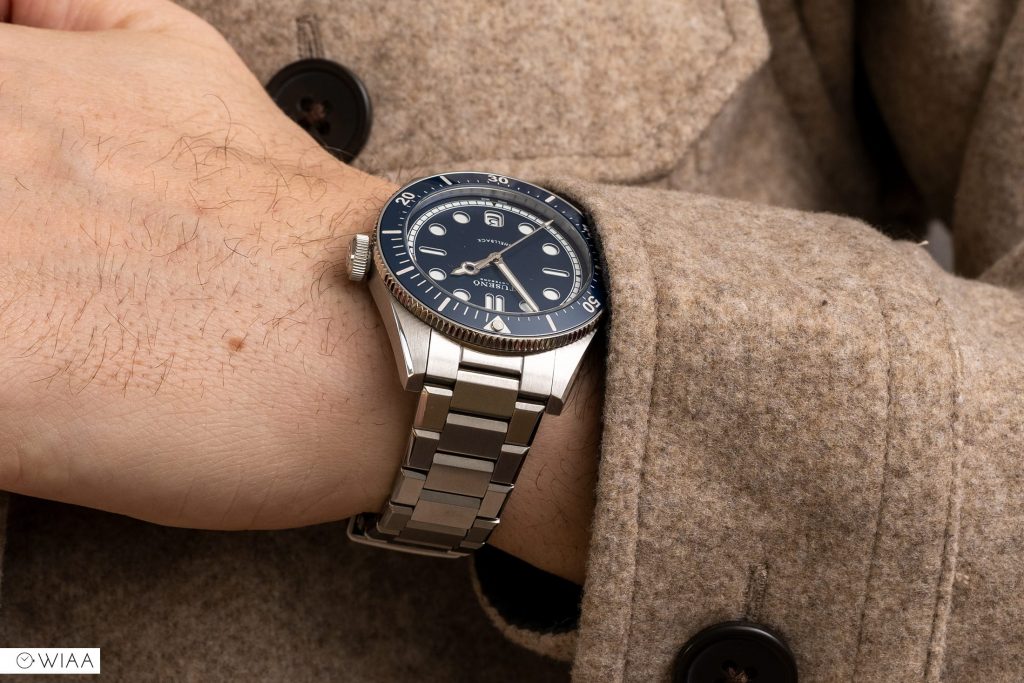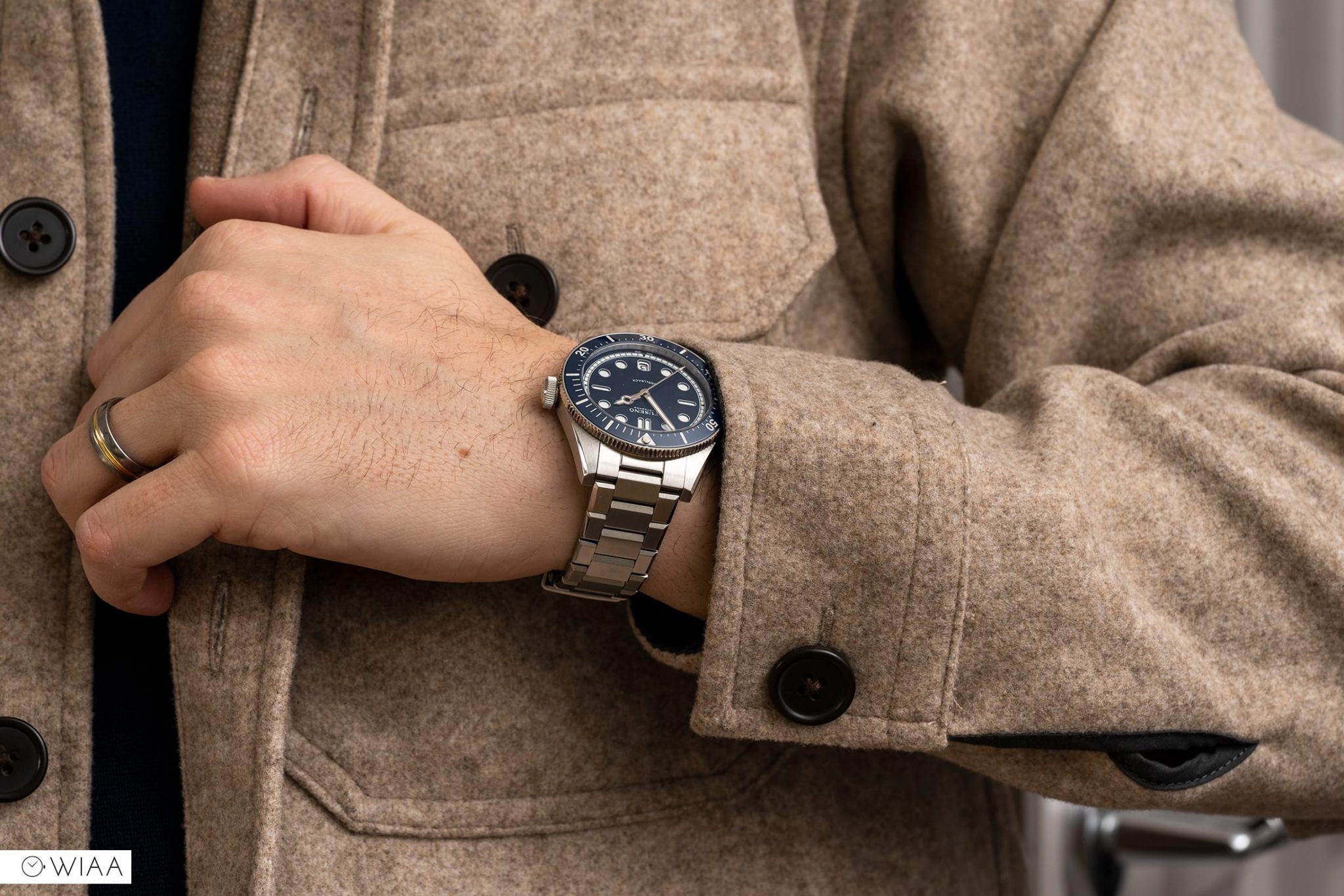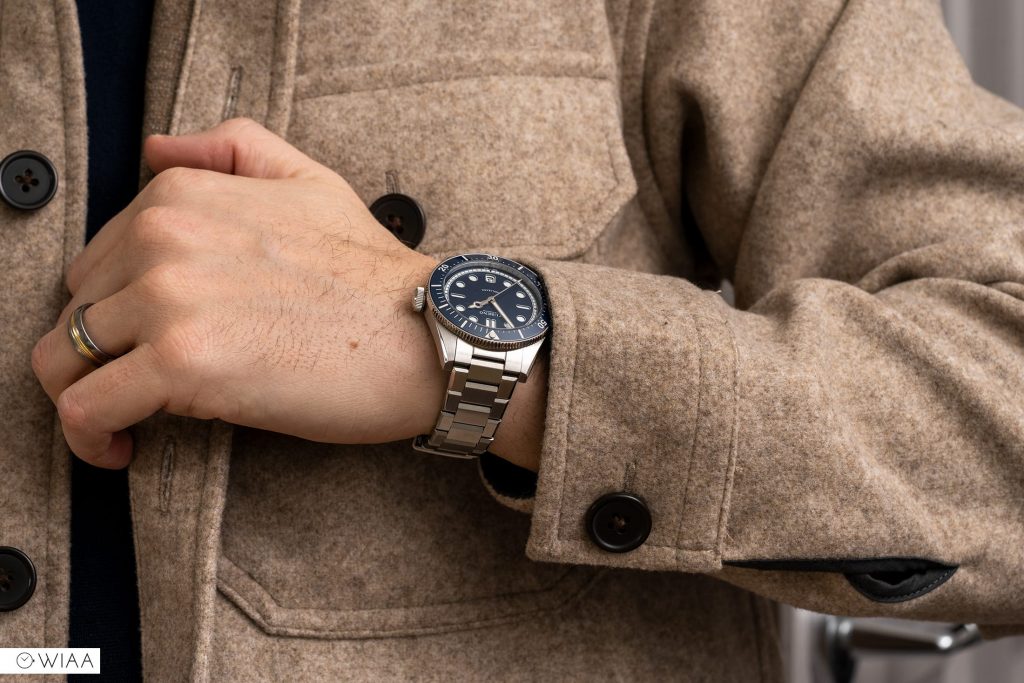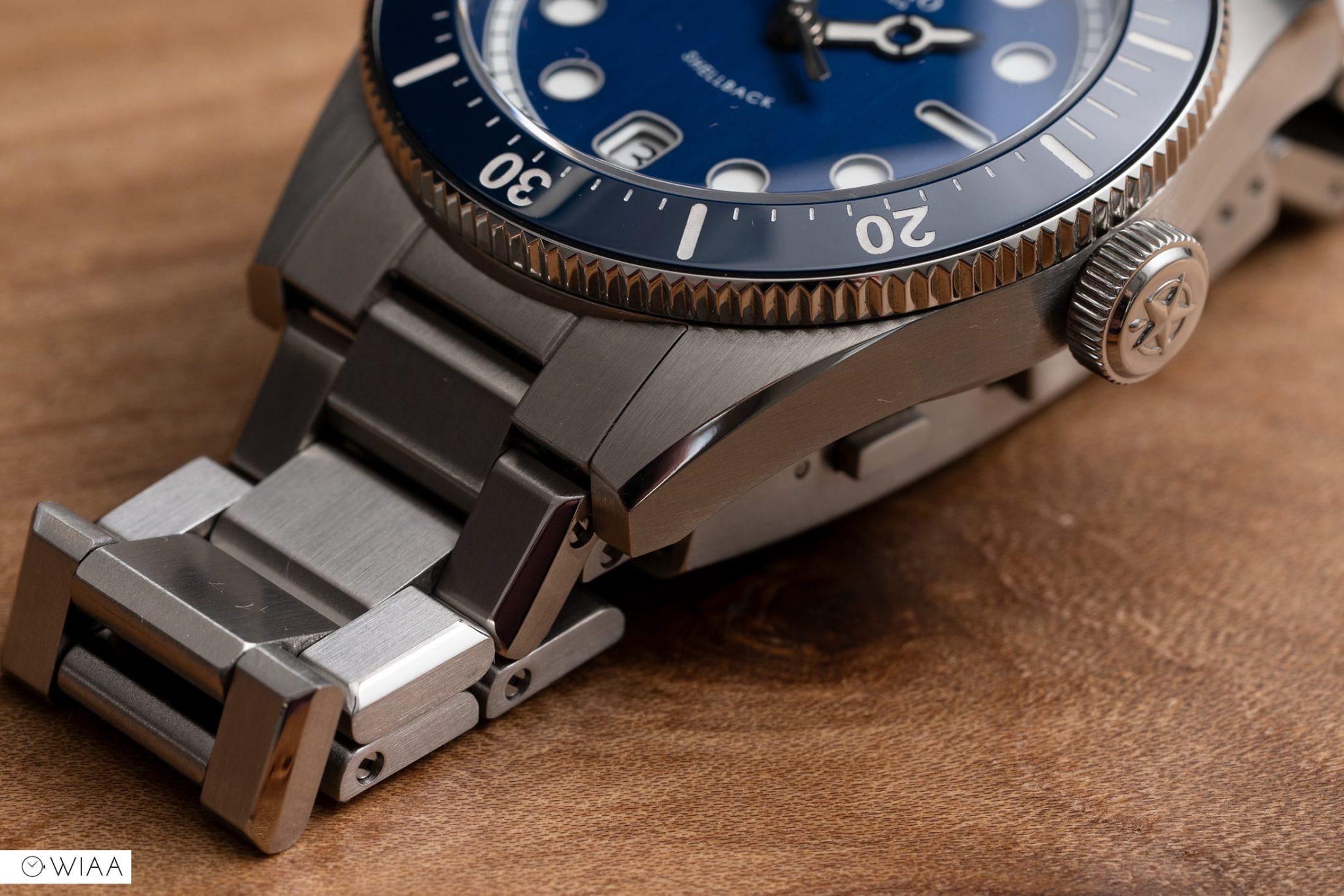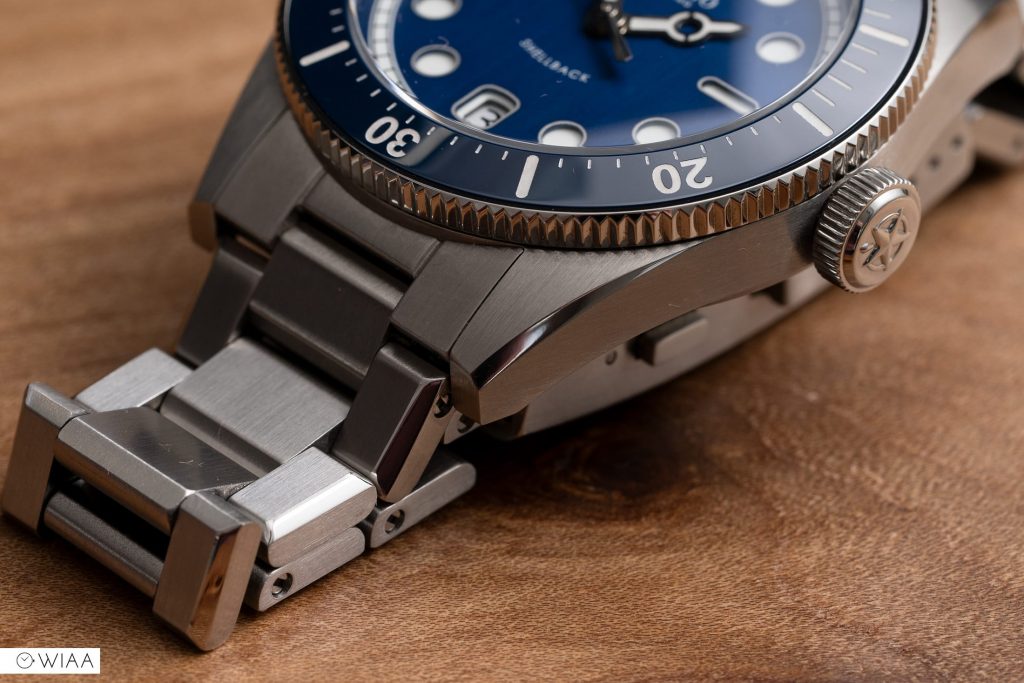 The Shellback's double layer sandwich dial offers depth, and this blue dial is brushed with a colour that varies from light to dark blue depending on the lighting and angle. I particularly like the rounded batons at 12, 3, 6 and 9, and the matching date window is well designed.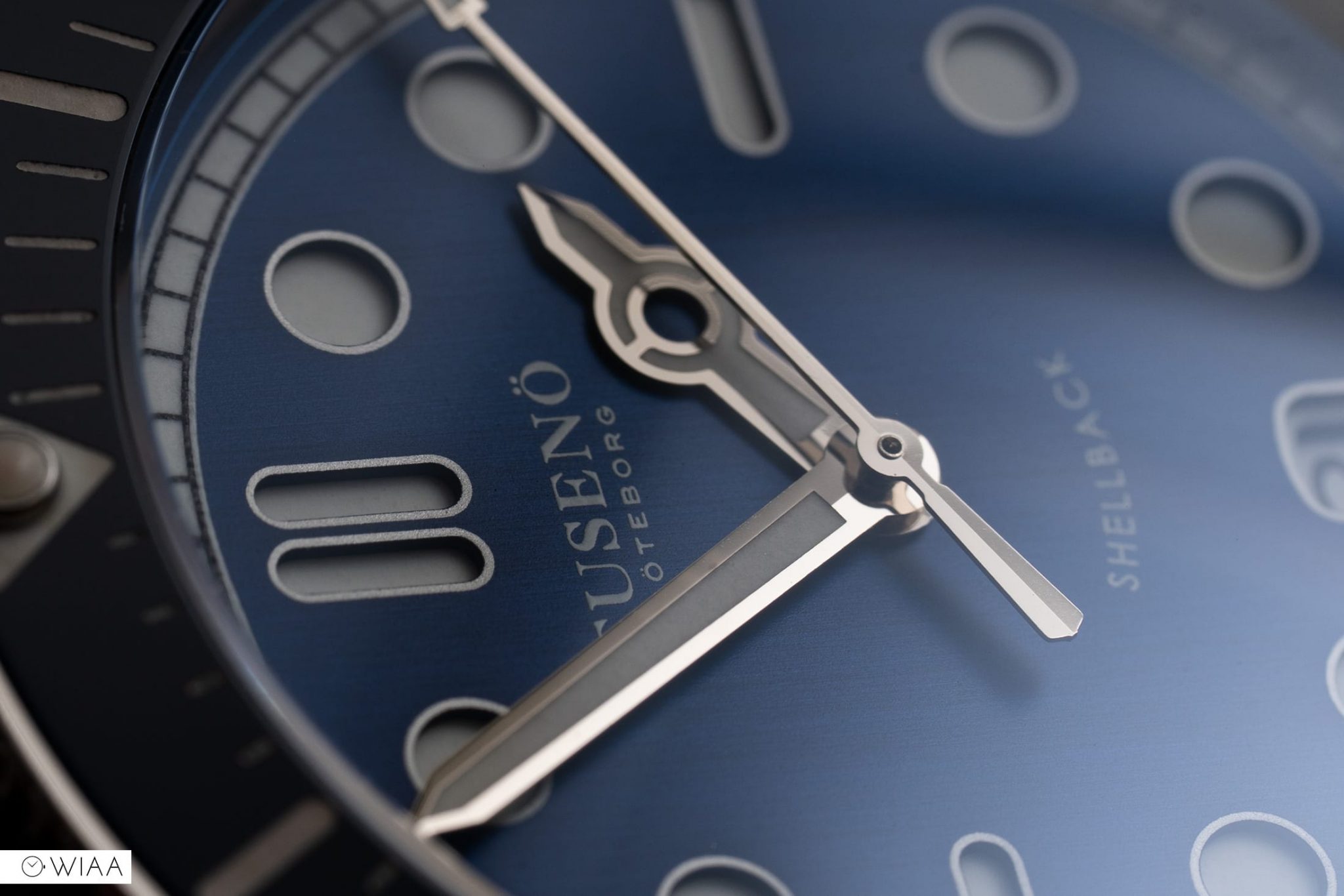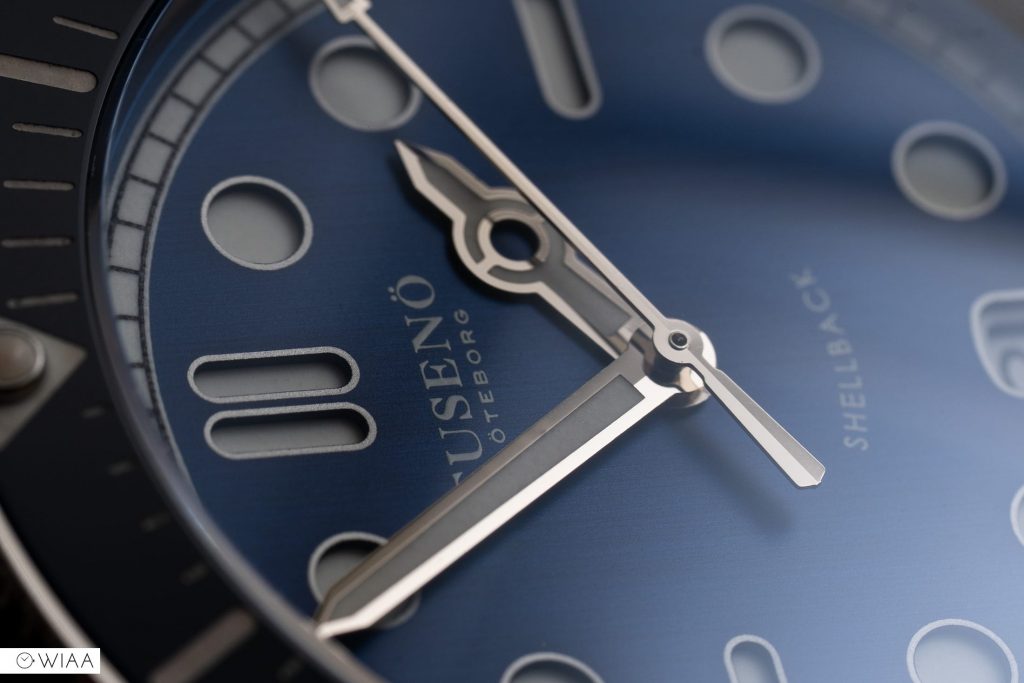 I love a date window at 6, as it keeps things symmetrical. A wonderful display of attention to detail is how the date window has a lumed border to it, keeping the design uniform at night.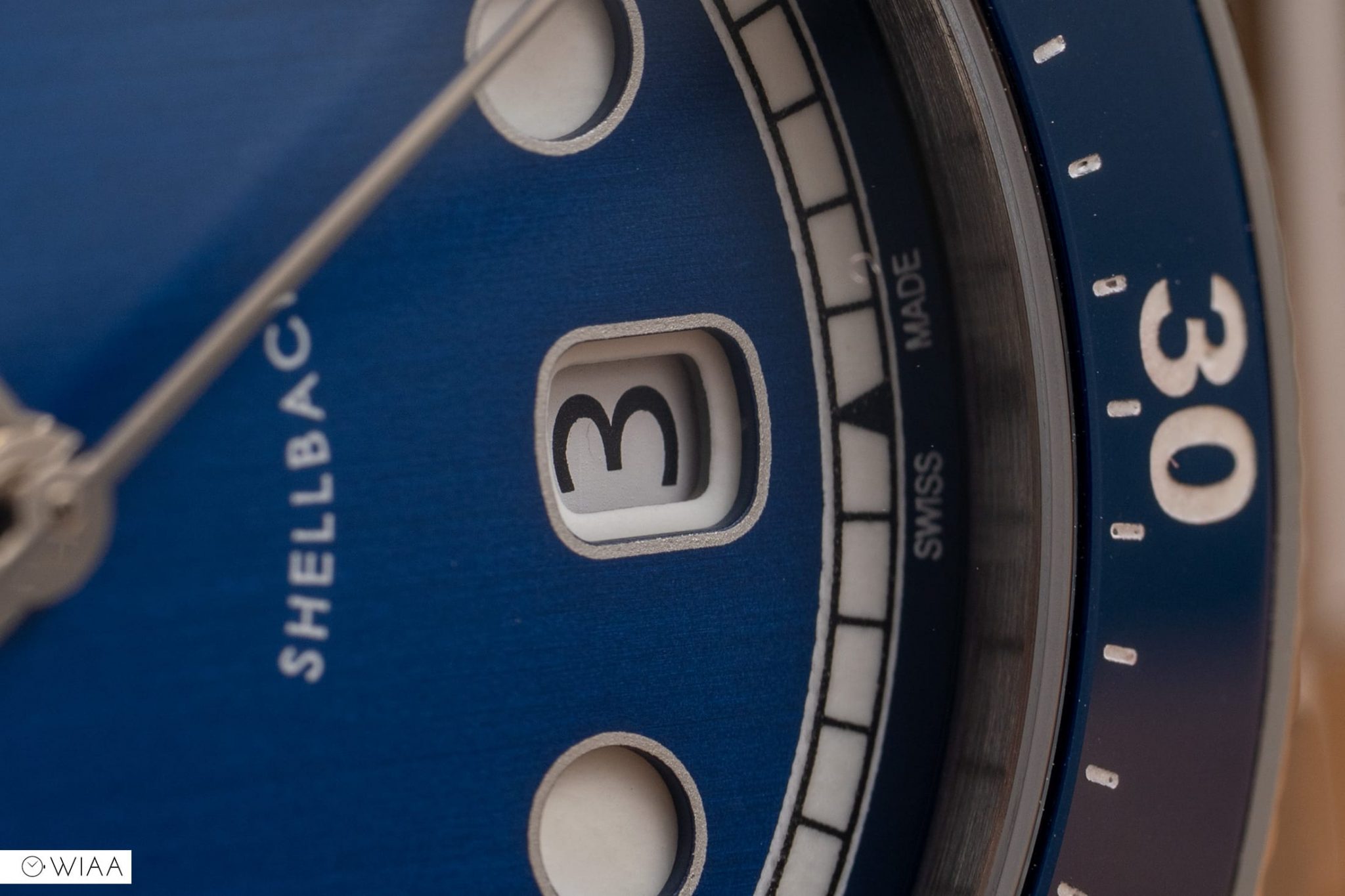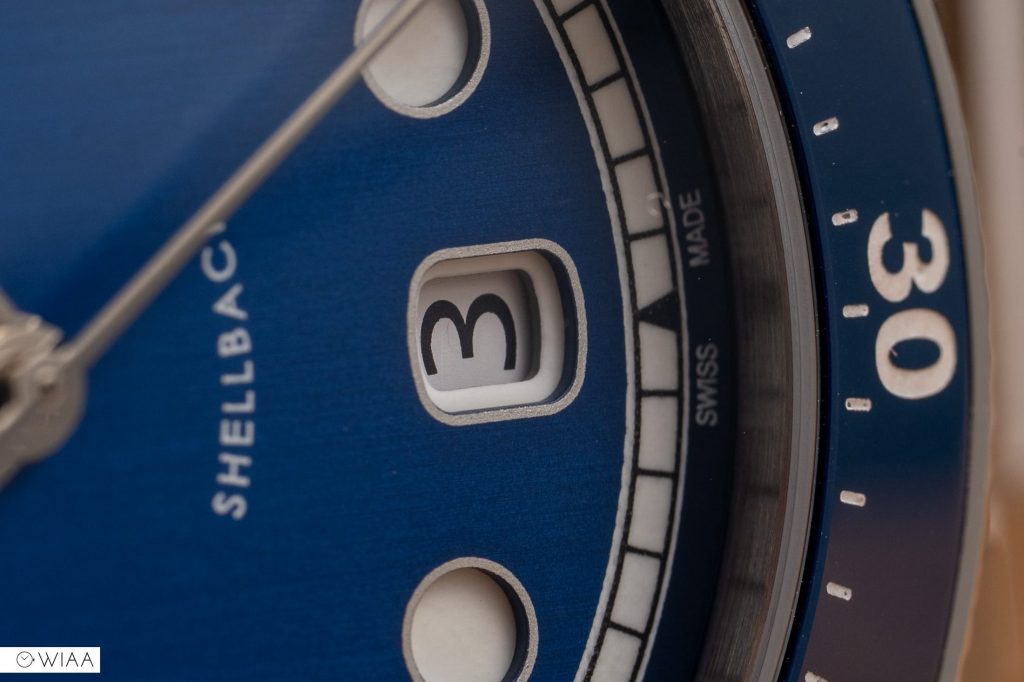 The thick pitched hands are another excellent unique design feature; particularly the doughnut in the hour hand which swipes over the model name revealing it in the gap. The minute hand is a strong, bold baton with a pointed tip; the seconds hand a thin stick with an elegant arrow.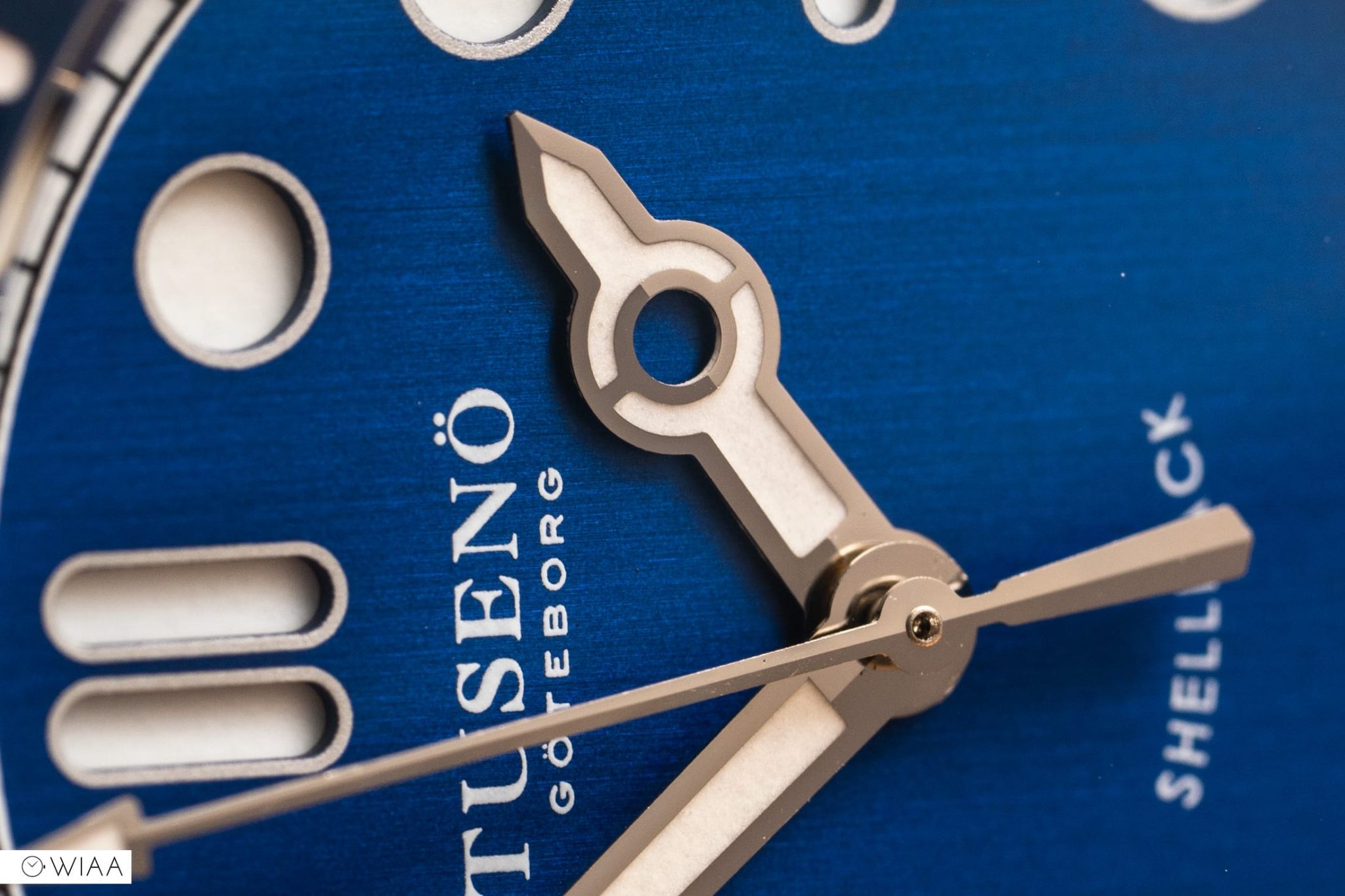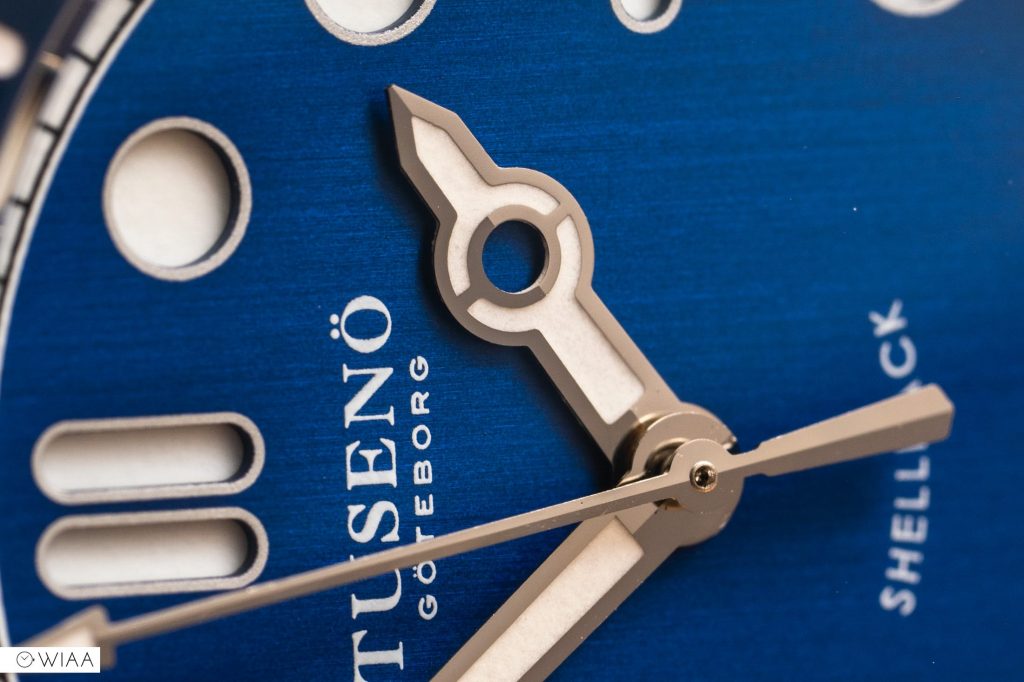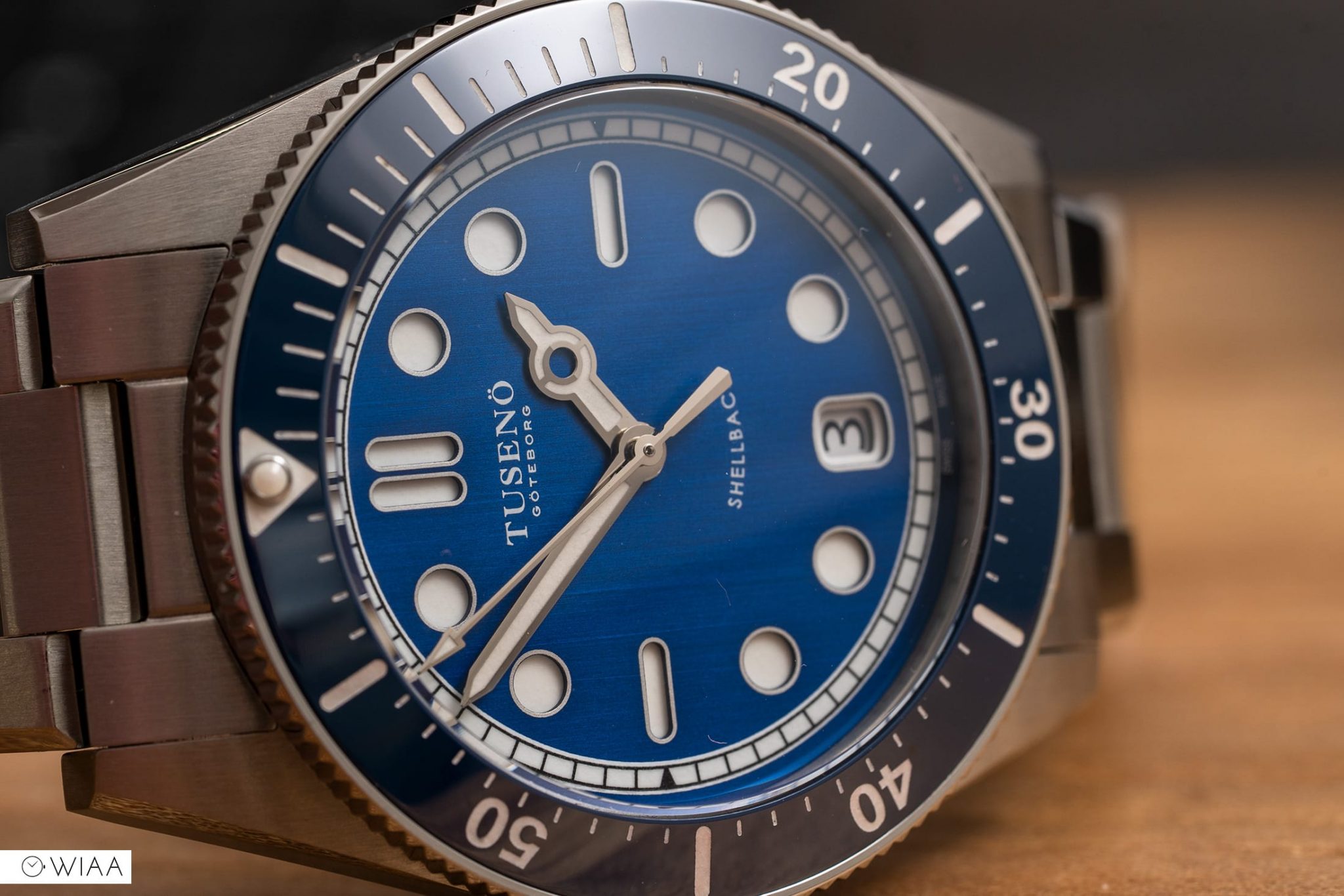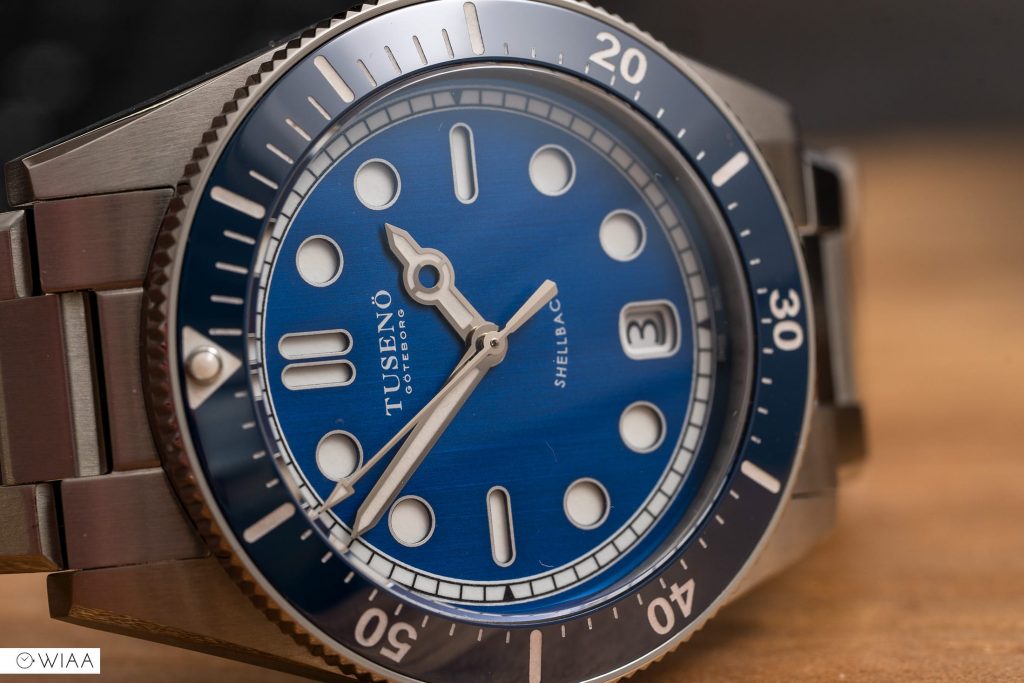 The dial and bezel insert is filled with BGW9 lume, which is strong and lasts a long time.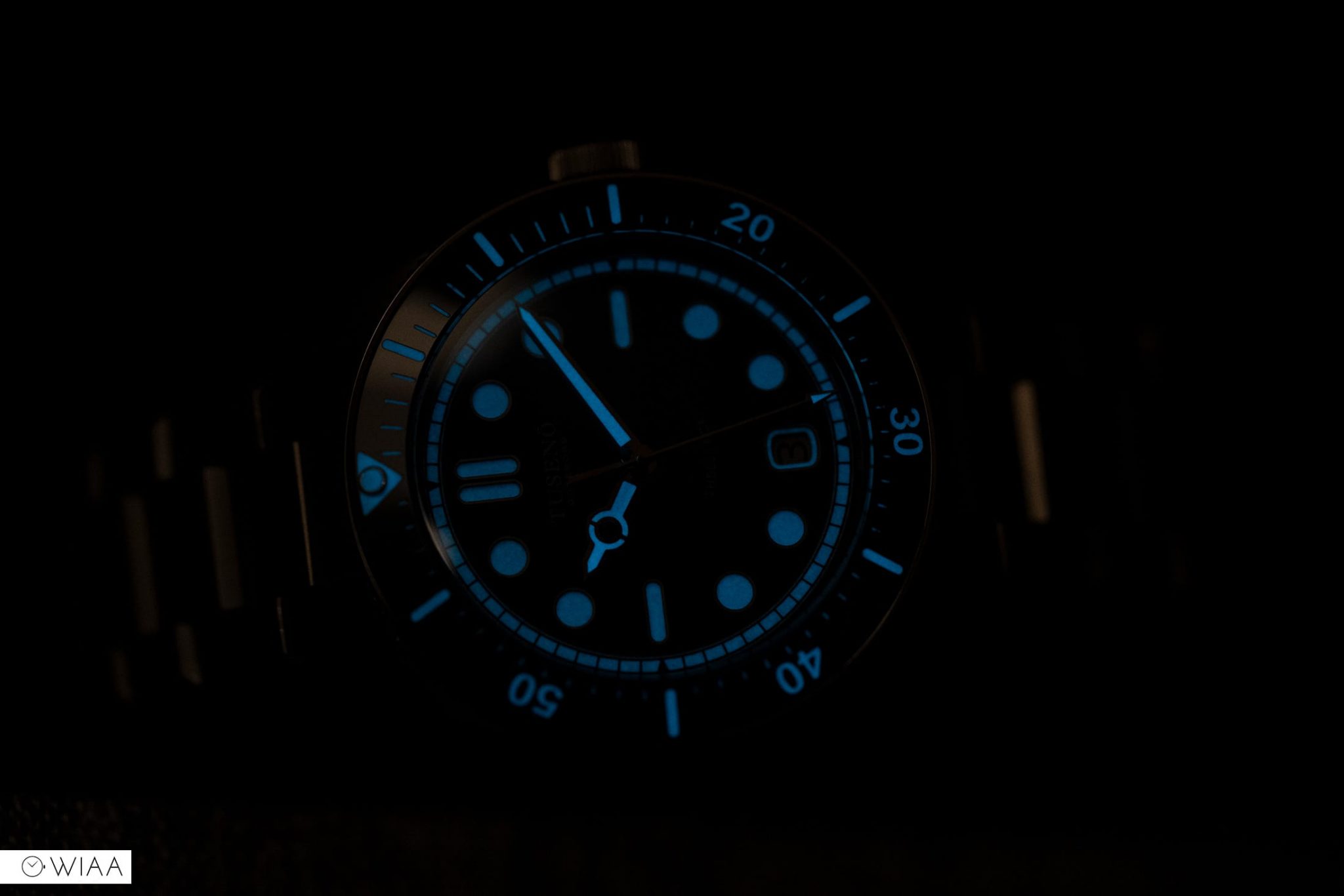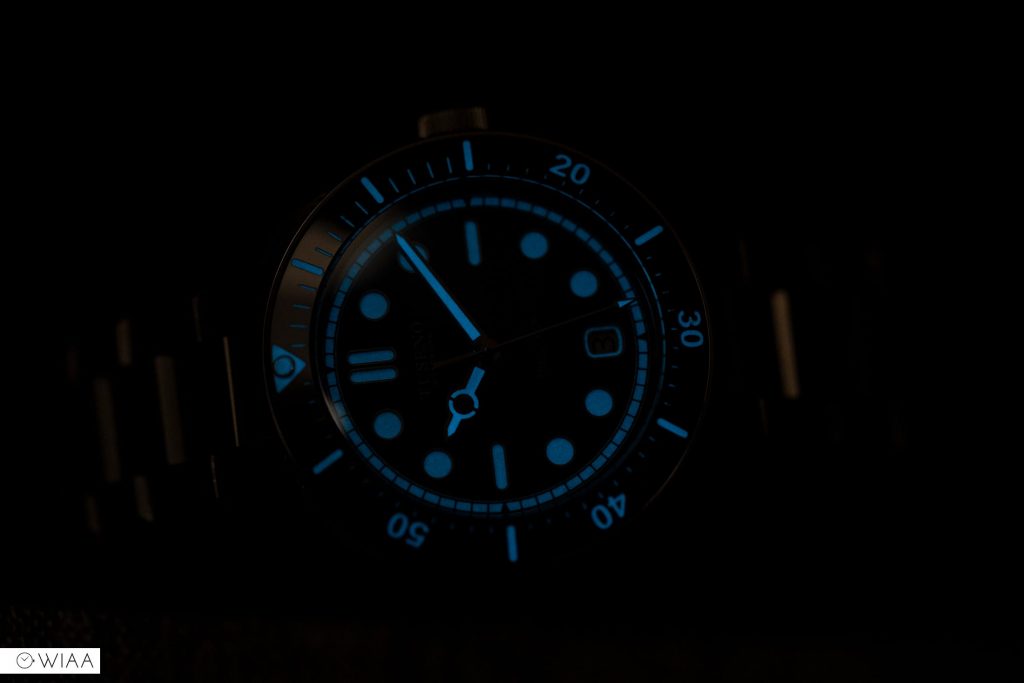 The ceramic bezel insert is a midnight blue to complement the dial, with the marking neatly engraved and filled. It has a good grip on the outside, and the action is firm and accurate. It also provides a real hefty clicking noise.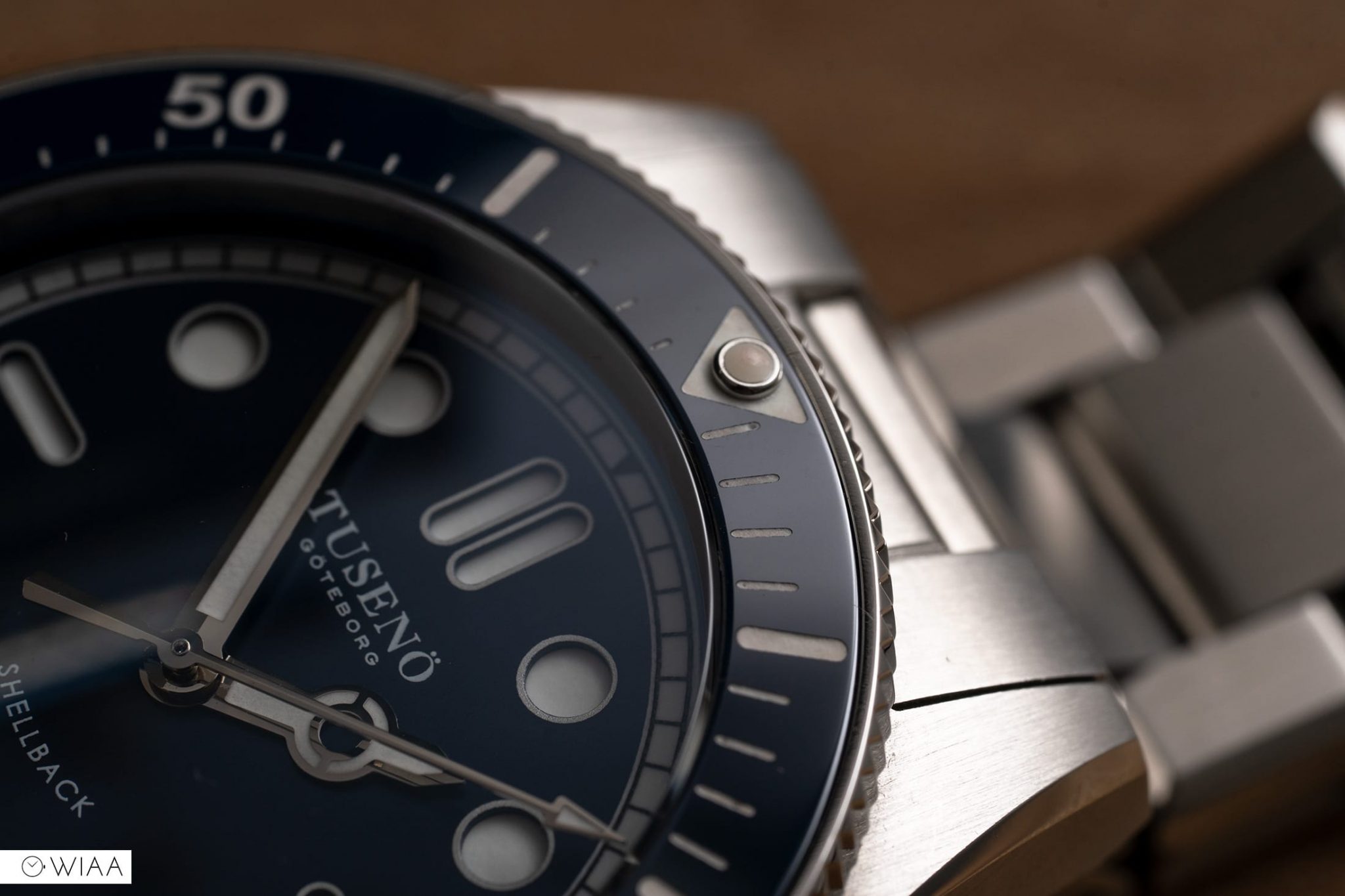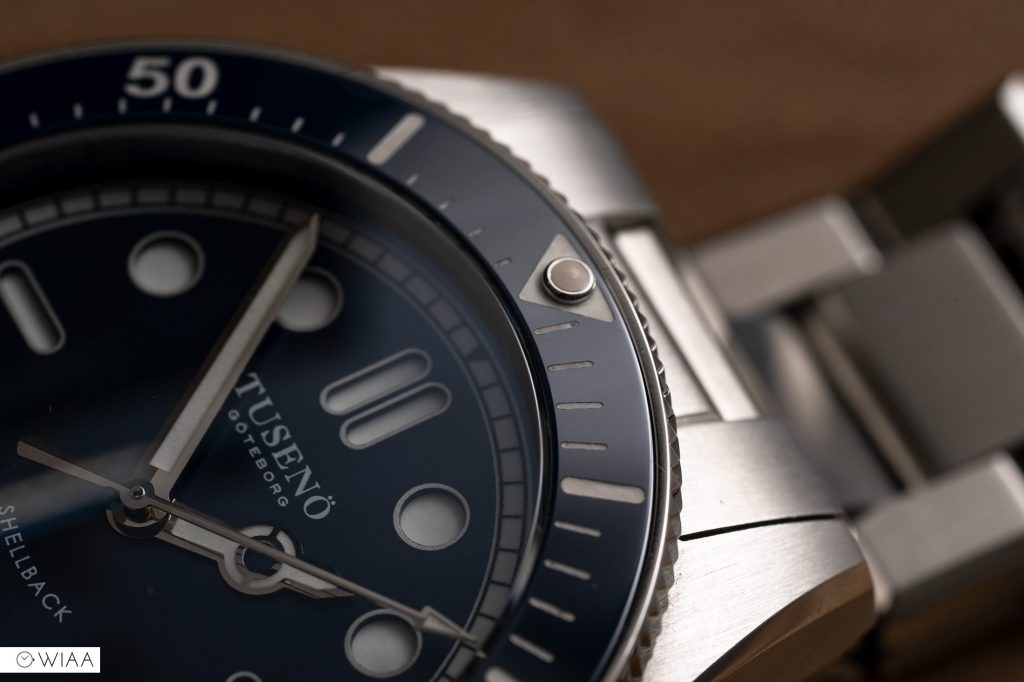 The caseback and crown feature Tusenö's new symbol, "The Guiding Light". Inspired by sea charts, it's a modification to the symbol used for a sector lighthouse, which guides ships through channels at night. It's a pitched 5 pointed star, with a cropped circle behind it and a location pin in between 2 of the points. It's a very classy and simple design, which I think suits the brand and watch very well.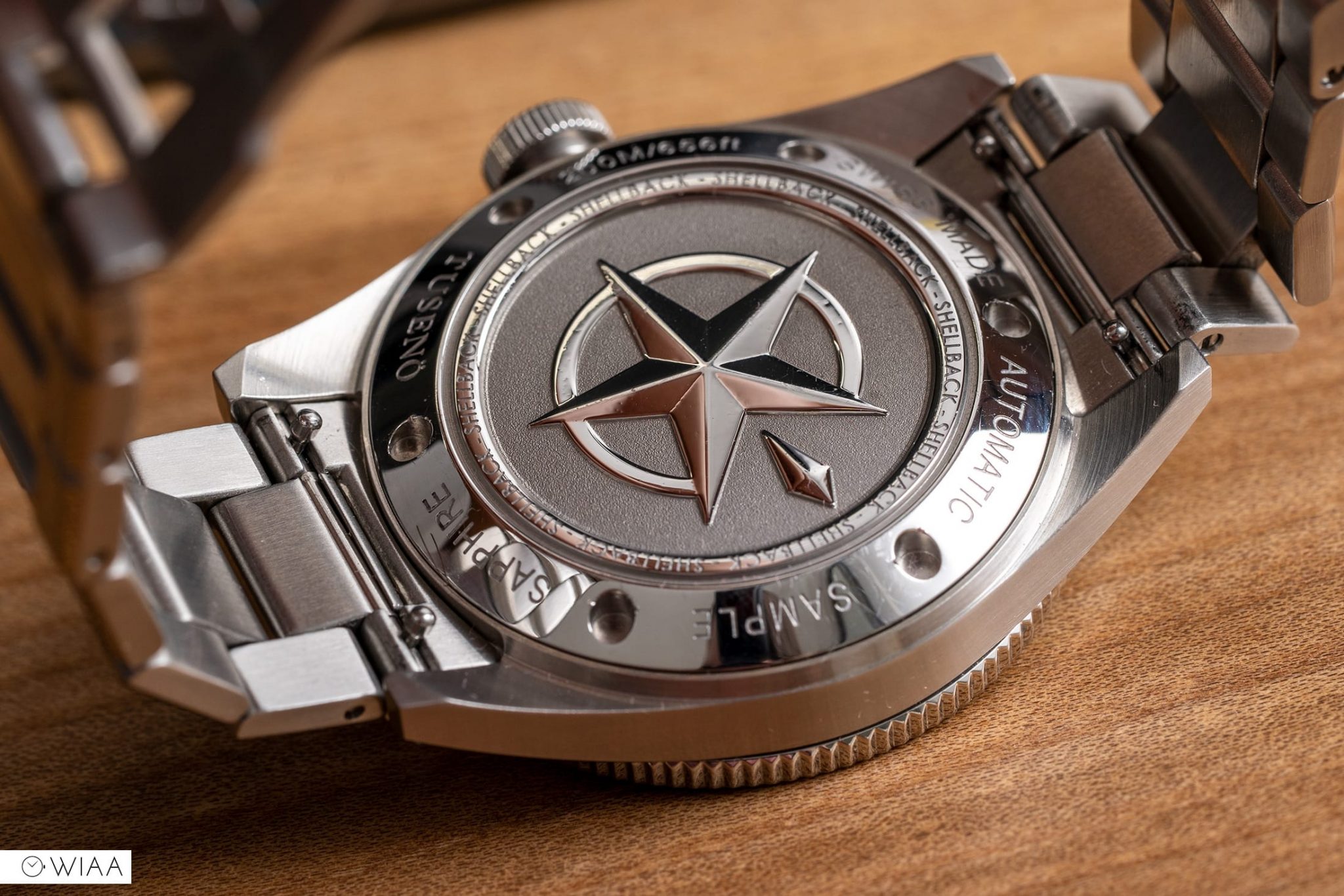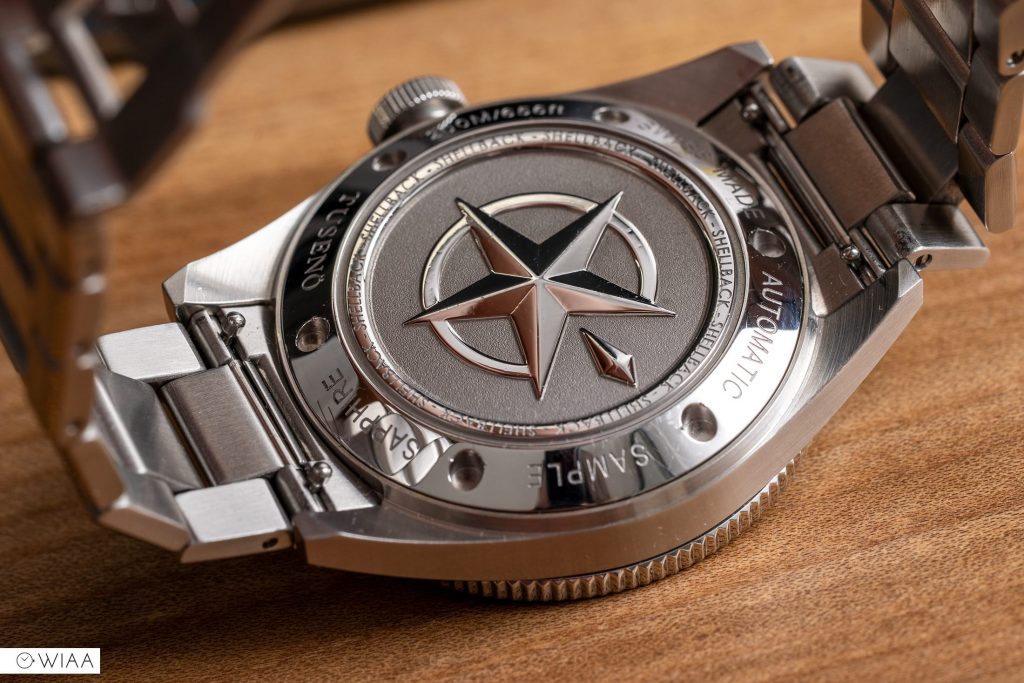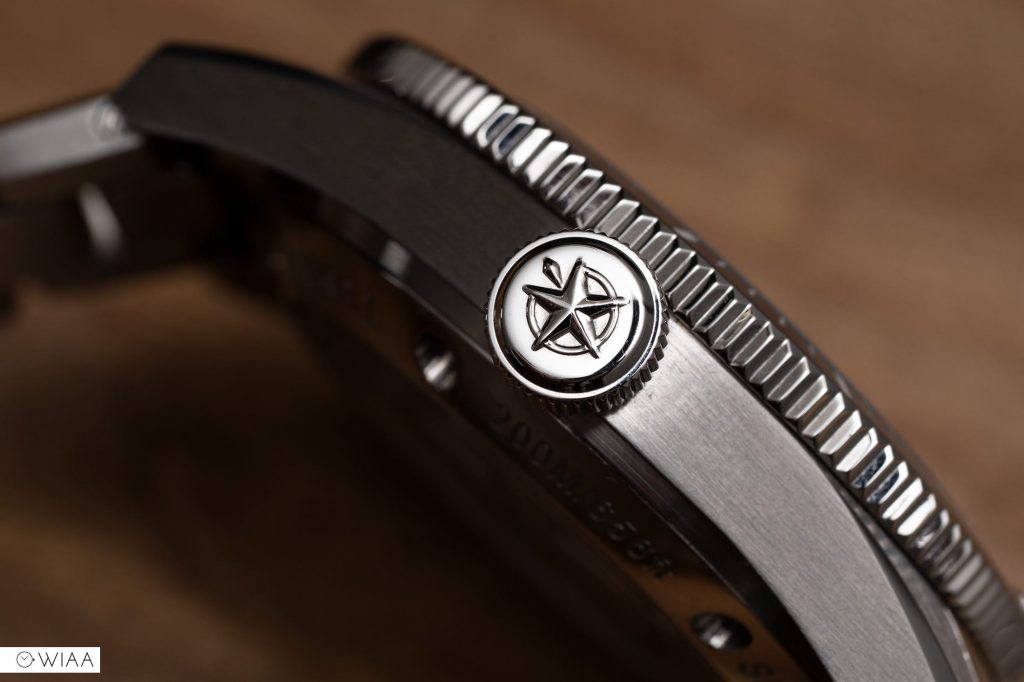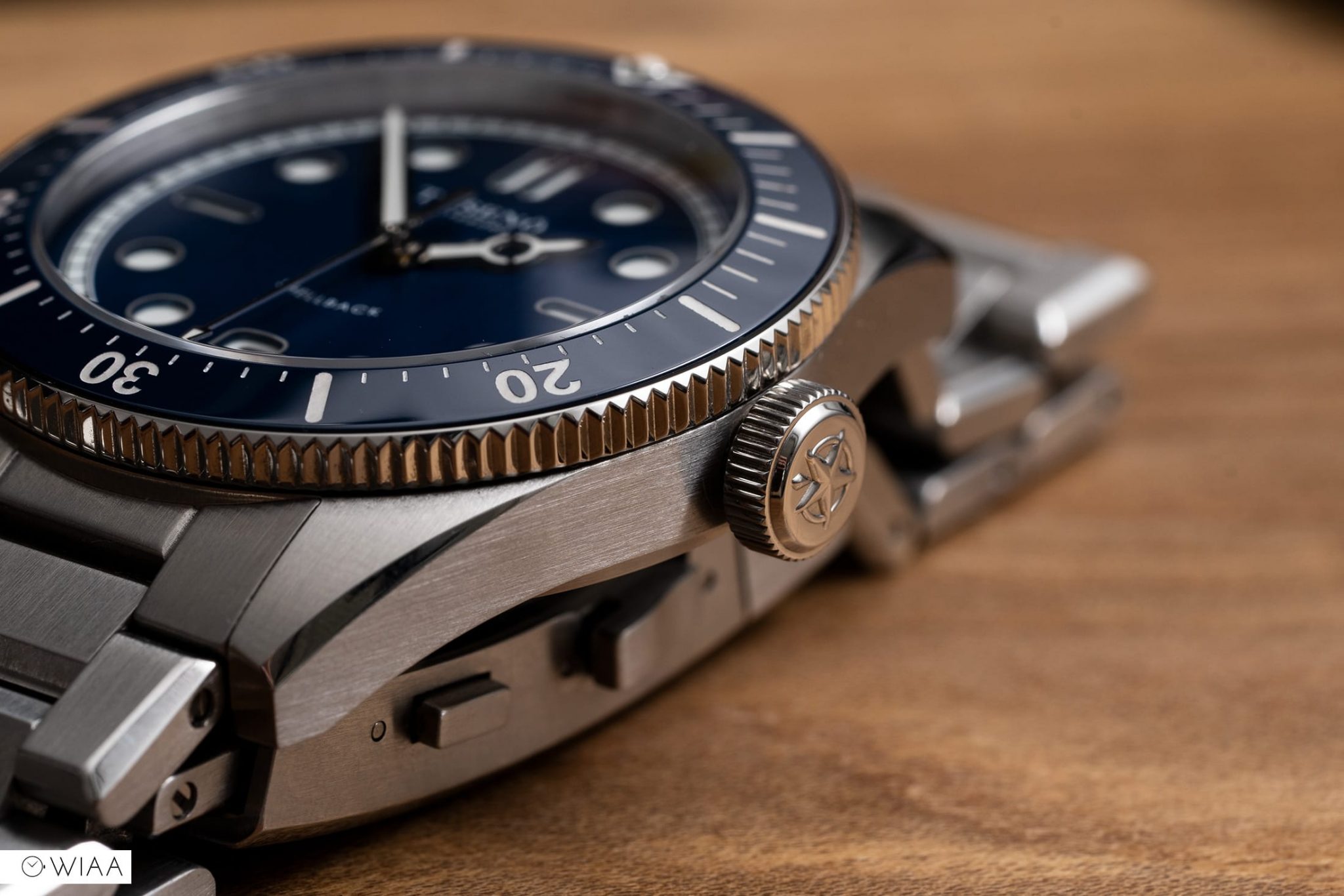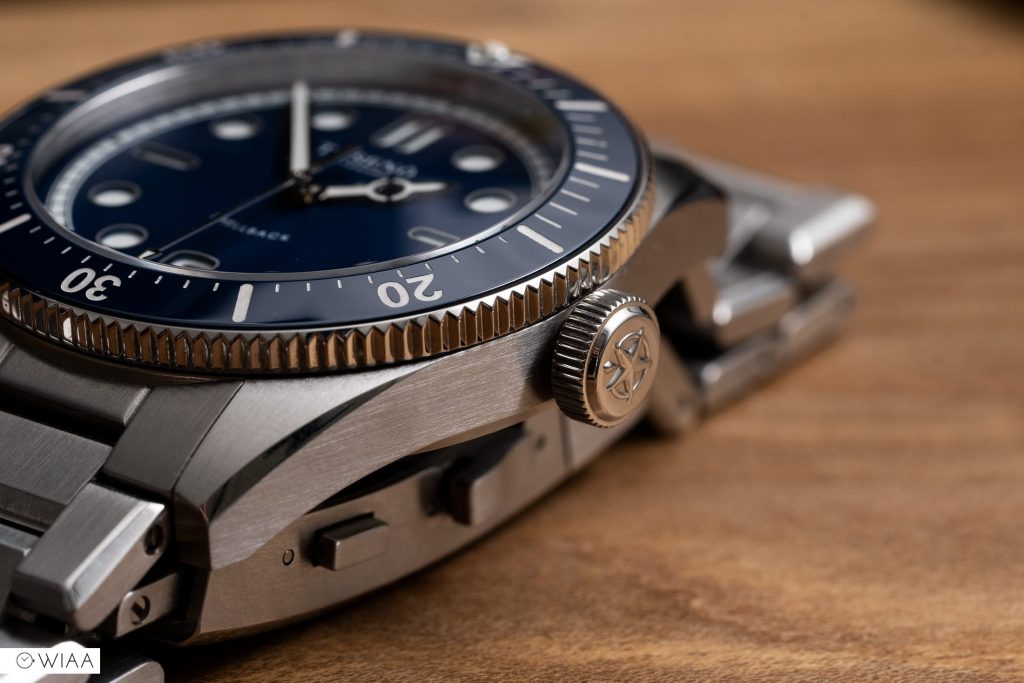 The Ronda R150 movement is relatively new (being a few years old), and is yet another direct competitor to the ETA 2824-2 although it's not a direct clone. For me, competition is good, and the more alternatives we have to that timeless movement, the better. It has all the normal specs you'd expect: a high beat rate of 28.8k bph, hand and automatic winding, 25 jewels, hacking seconds, and a 2 hour better power reserve coming in at 40 hours.
The bracelet is incredible, it's as simple as that. A "flat link bracelet", it is a sharp, crisp design with flat tops and polished bevelled edges which work seamlessly with the case. Additionally, the links are fully articulated. If you've never tried a fully articulated bracelet before, then you are missing out. Supreme comfort due to the way they hug the wrist.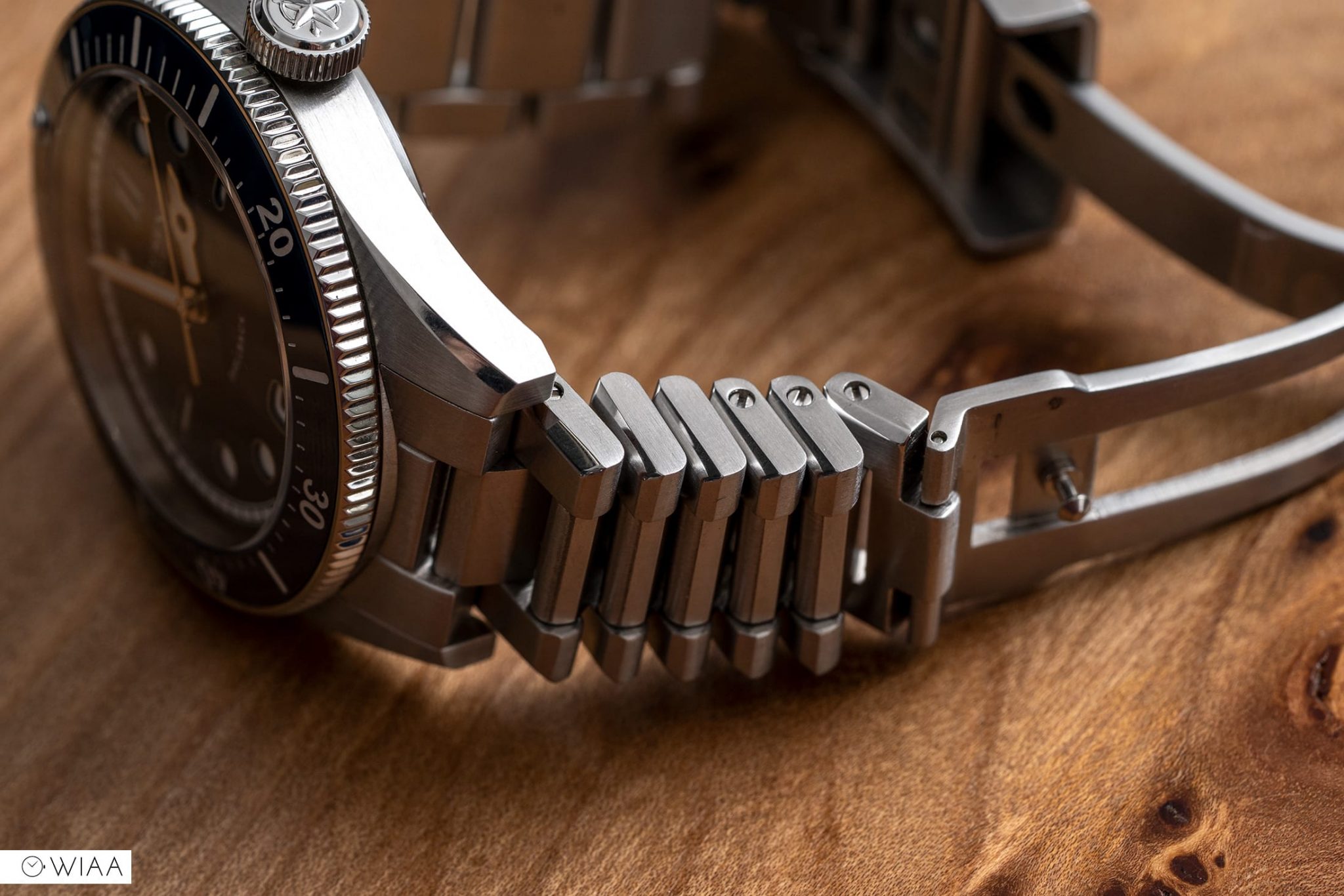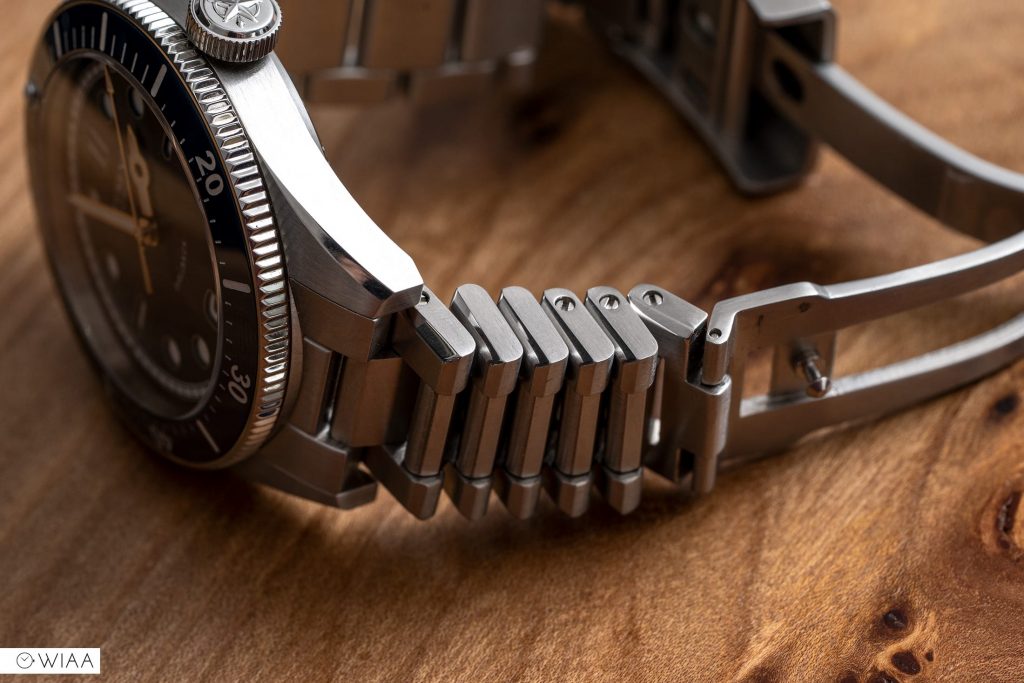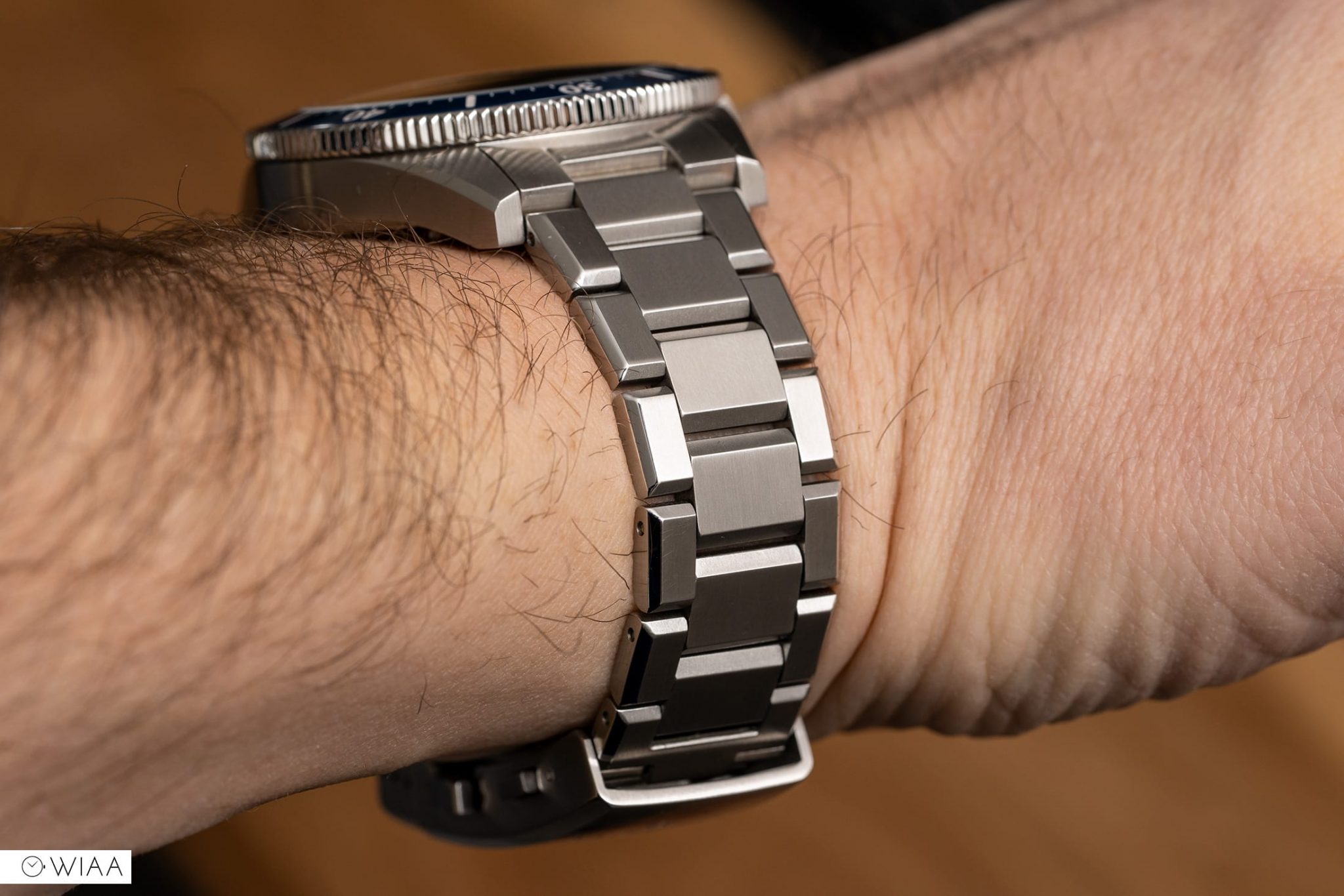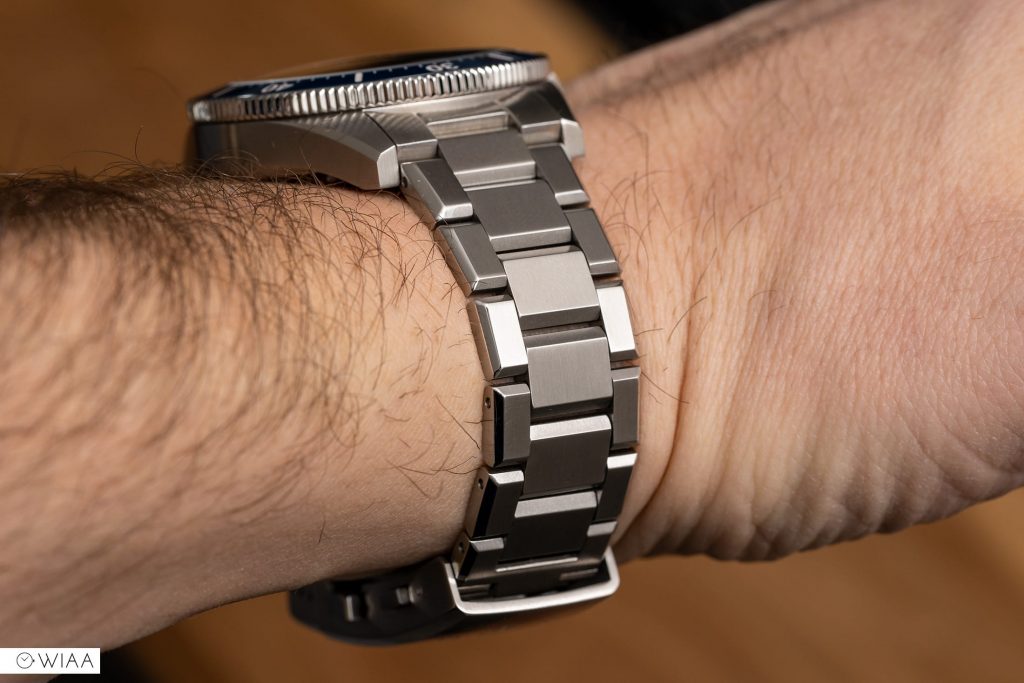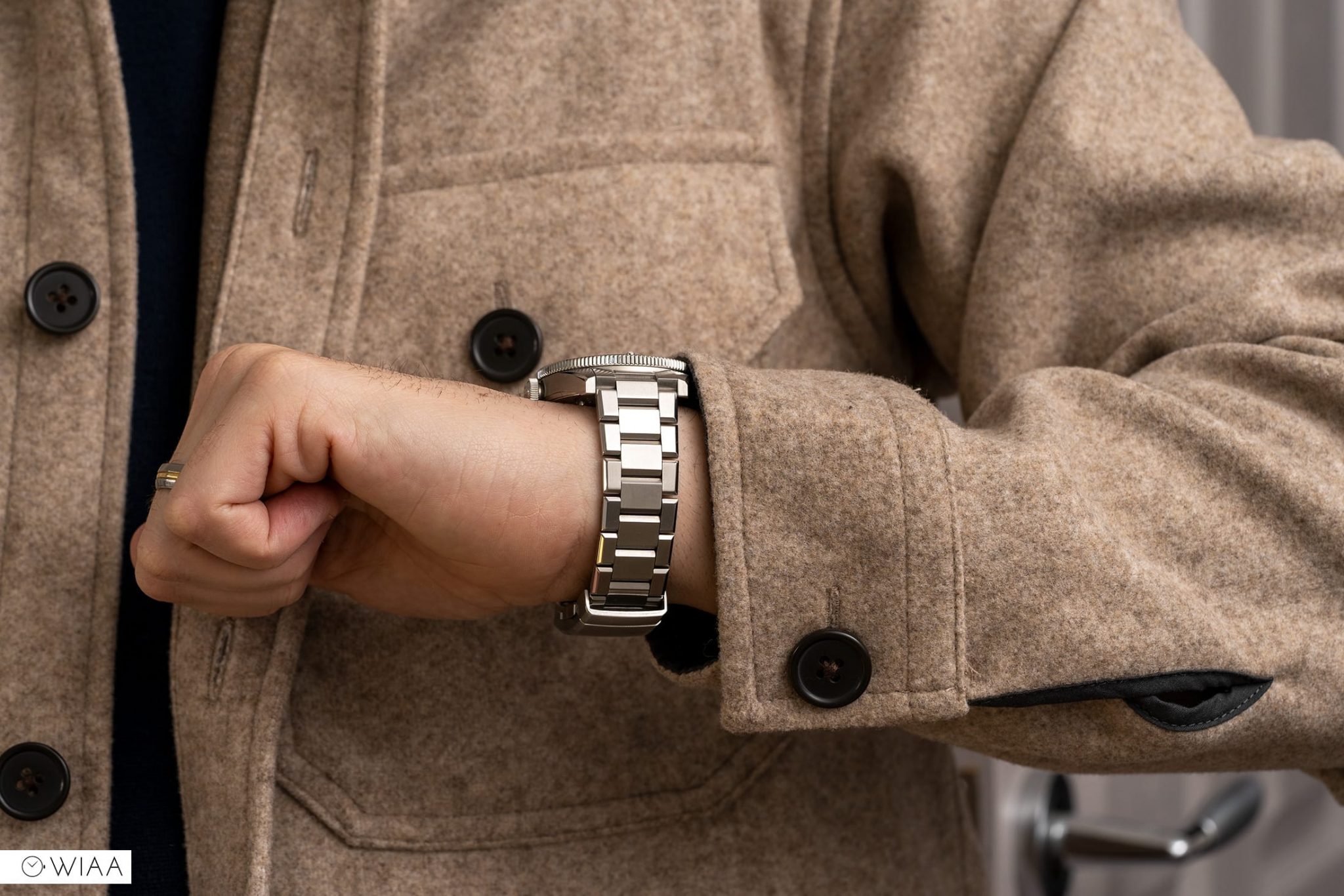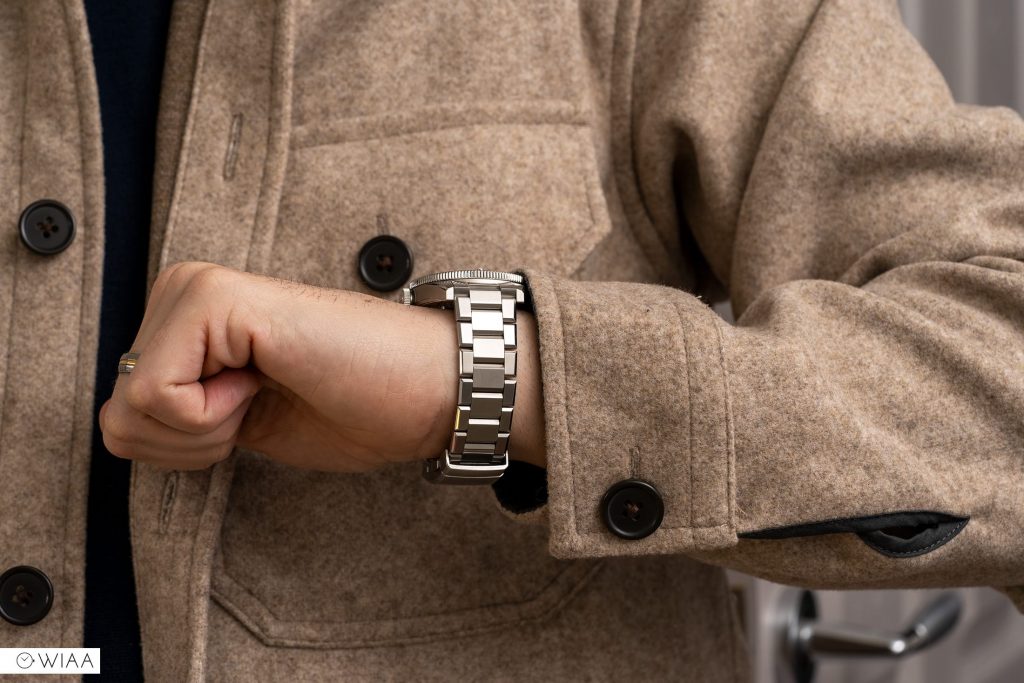 The chunky Diver extension clasp, in my opinion, is a bit too large. The logo is neatly engraved on top, with a split near the base, which is where the clever 13mm "on the fly" extension extracts from by pulling the two angled side buttons upwards. Still, it's chunky, sturdy and substantial providing a sense of great quality, like every other aspect of this immense watch.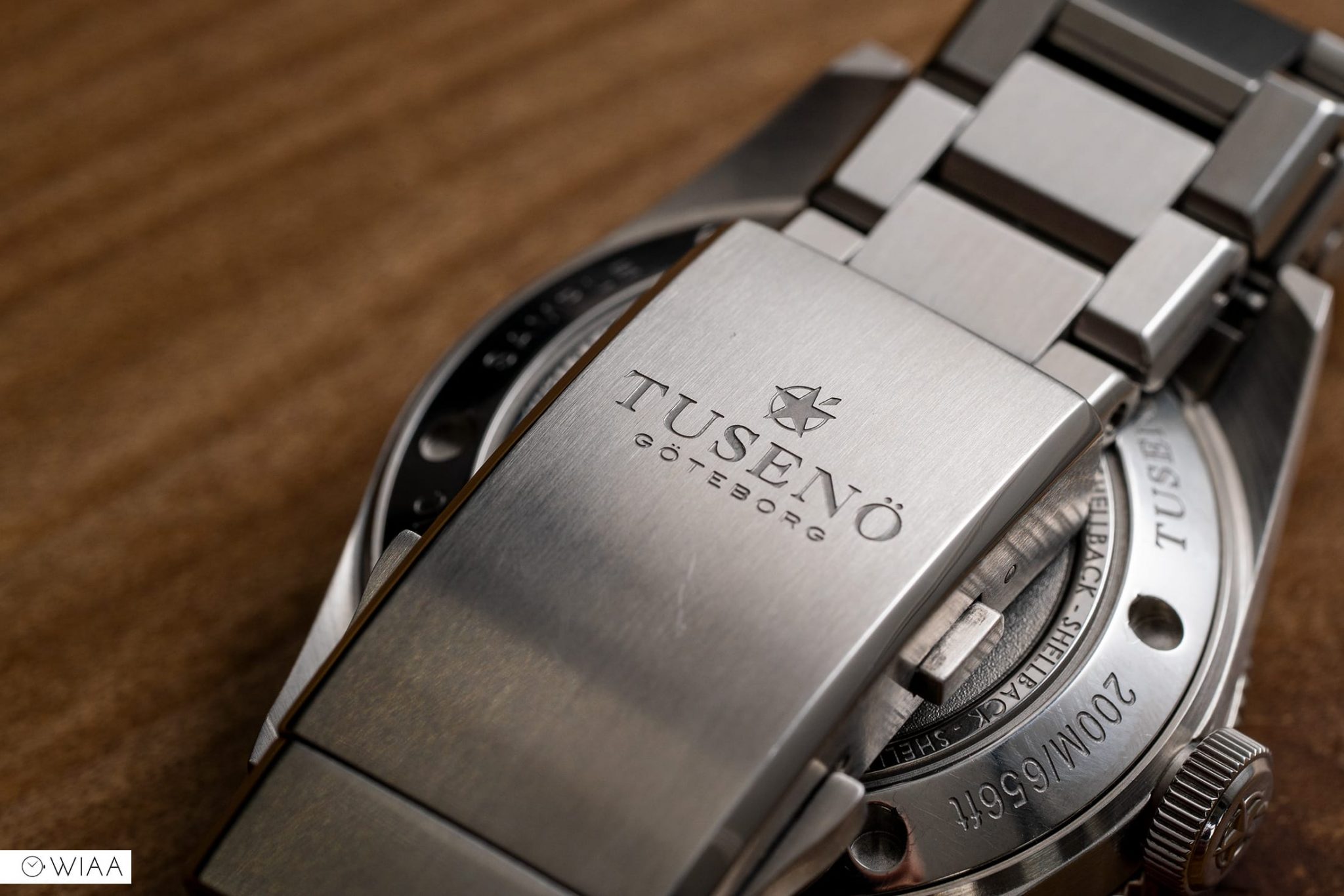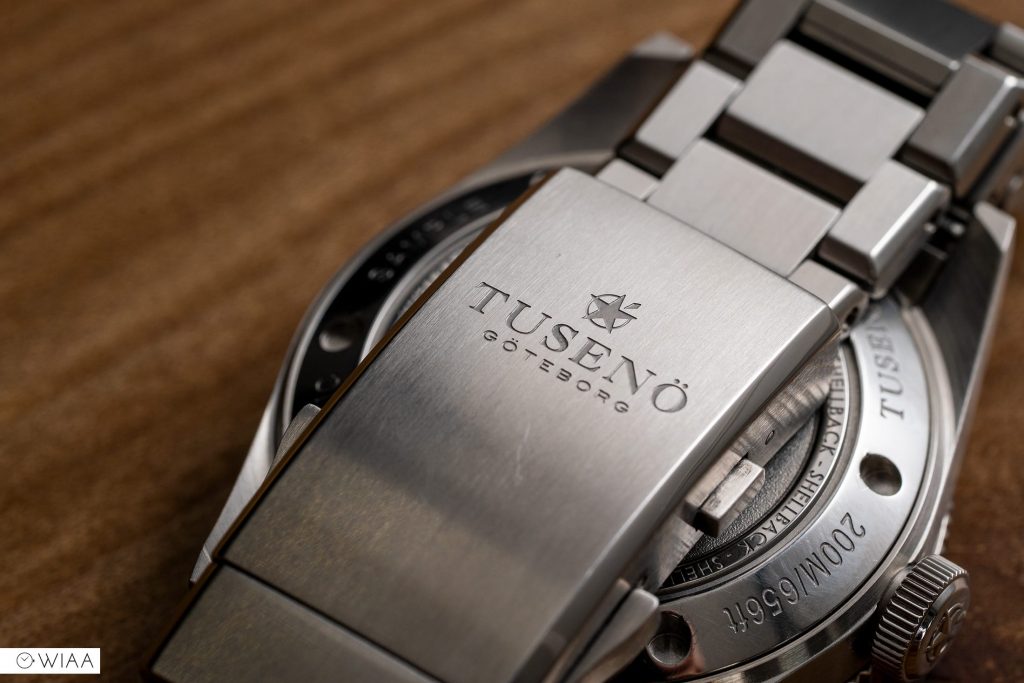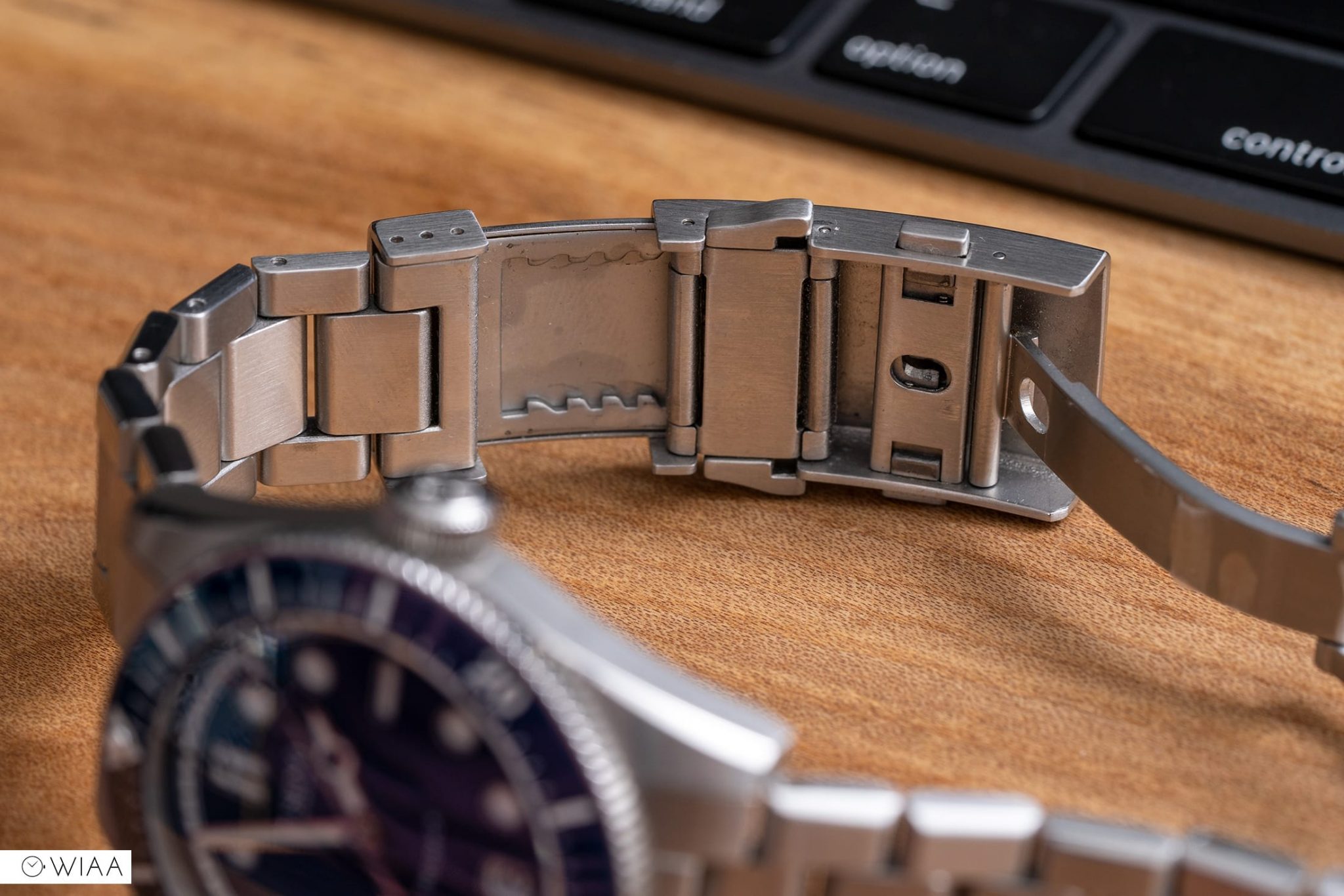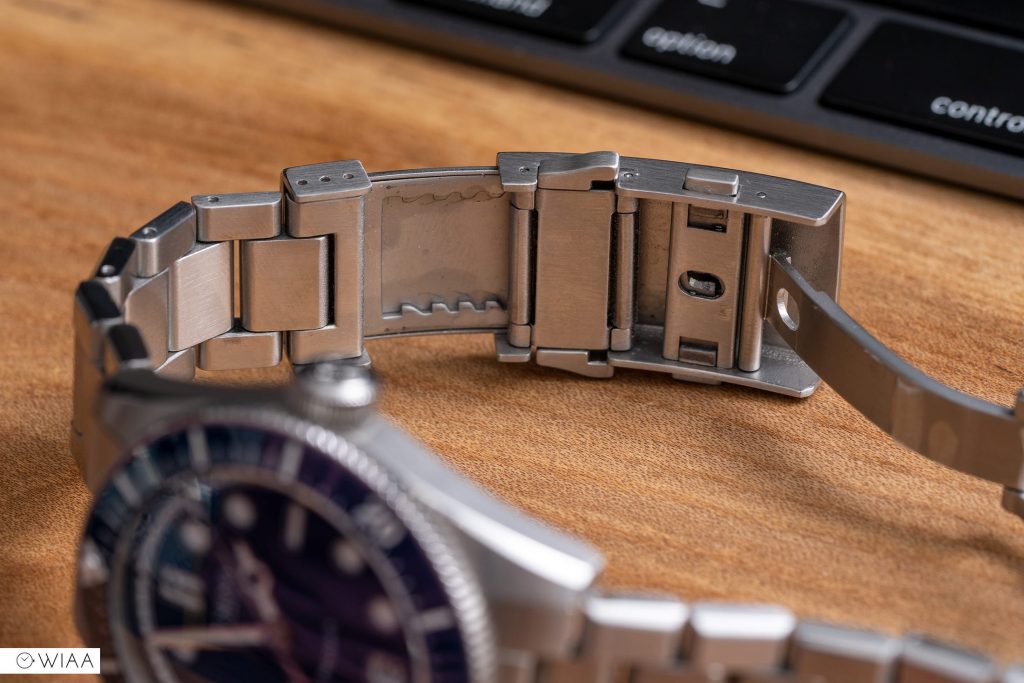 Tusenö Shellback Final Comments
Ever since it was released, I've always said the latest iteration of the Christopher Ward C60 Trident is the best Swiss diver under £1000. But, I've got to say, the Tusenö Shellback is the only watch that has come close to knocking it off that top spot.
Circling back to Tusenö's goal "to be the number one manufacturer of high quality watches with a combined production in Sweden and Switzerland". The Shellback is the type of watch that will help them achieve it. Tremendous build quality, unique design, a level of fit and finish that doesn't exist at this price point – it's genuinely a wonderful watch.
I haven't been this impressed by a watch for a long time – and if you buy one too, I'm confident you'll feel the same.