Like any valuables, watches deserve to be stored properly, if for no other reason than they can cost a hell of a lot to repair. This is especially true when you're travelling with your watches, and the risk of them getting damaged is much higher than when they're sat at home.
I'm sure you're familiar with the most common choices of travel storage, there are watch pouches, flat watch rolls, and cylindrical leather watch rolls/cases too. But there's one storage item that's slowly becoming an increasingly popular choice of watch storage, and that's the hard case. In the last few months, a few companies have started to offer customised hard cases designed specifically for watch storage.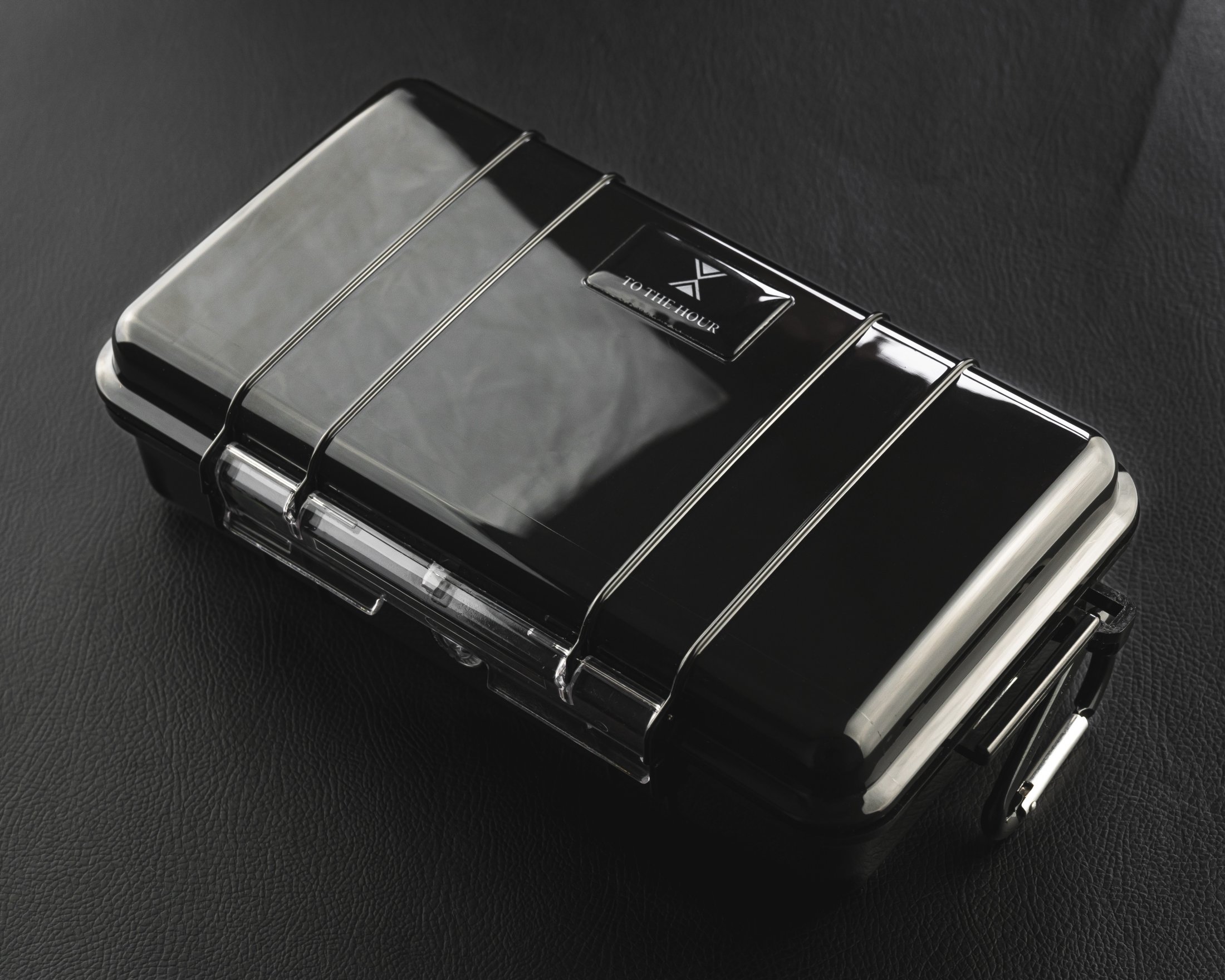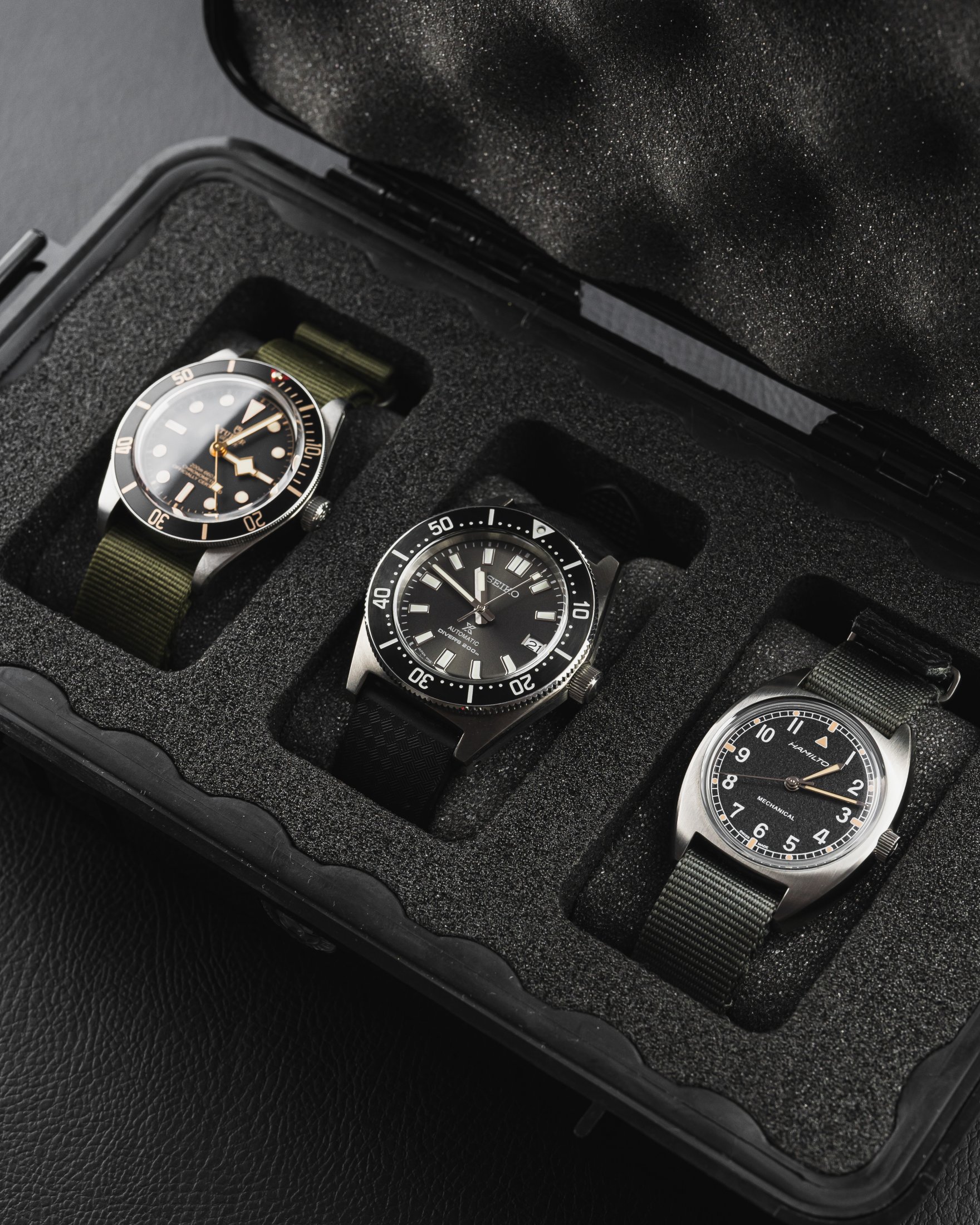 One such brand is To The Hour, and they offer a wide range of cases to store anywhere from 1 watch all the way up to 40 watches. Recently they were kind enough to send me one of their Enigma III cases to take a look at.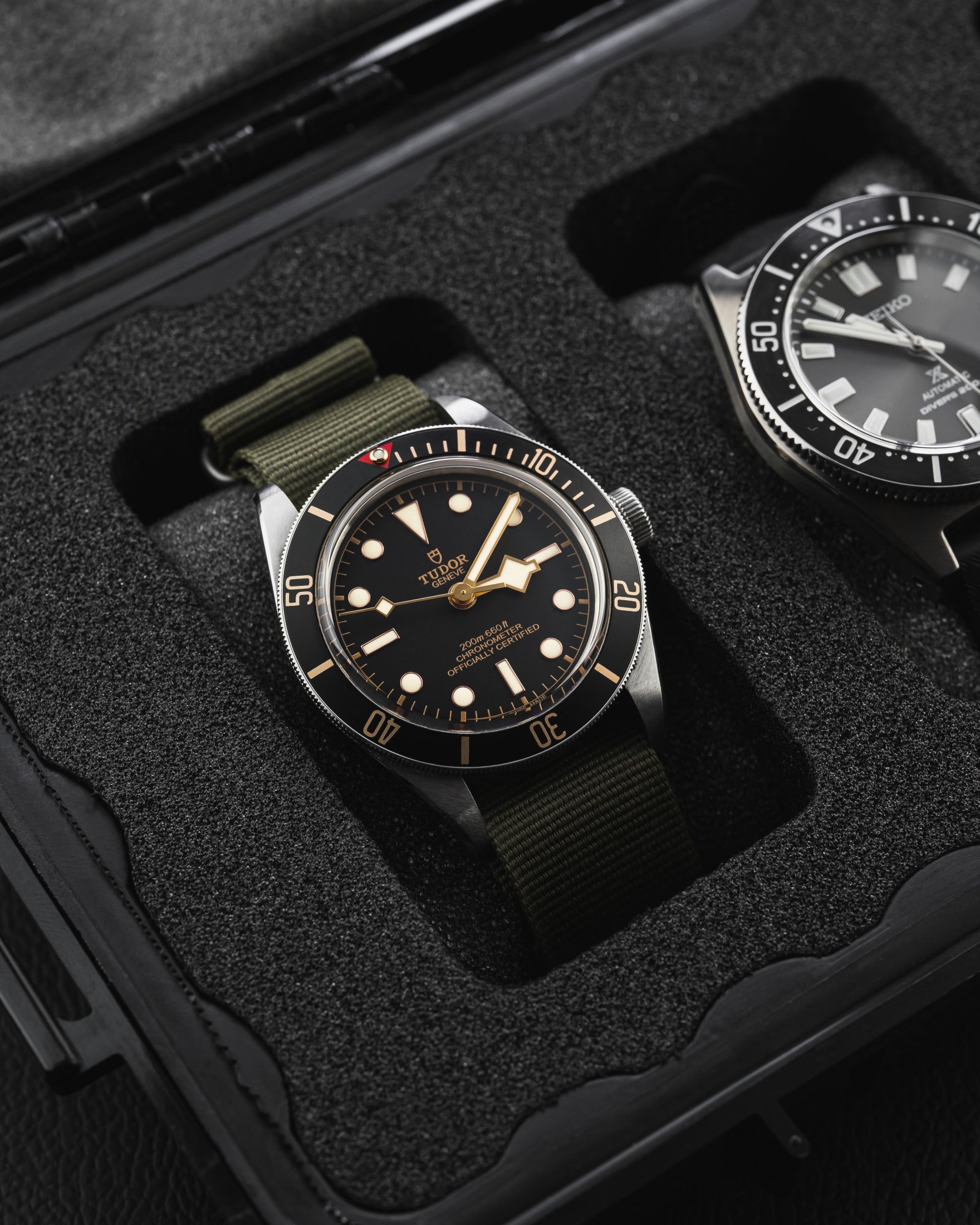 The Enigma III is made from a genuine Peli 1060 Micro Case. To use a relatable expression, Pelican Products are the Rolex of hard cases. They're widely renowned for their durability and are an ideal choice for keeping items safe and secure. The case of the Enigma III is made from hard plastic with a gloss finish that is crush-proof. Furthermore, the body of the case has a rubber liner that doubles as an o-ring seal that helps keep the case water-resistant and dustproof. There's also an automatic pressure equalization valve that balances interior pressure and helps to keep water out.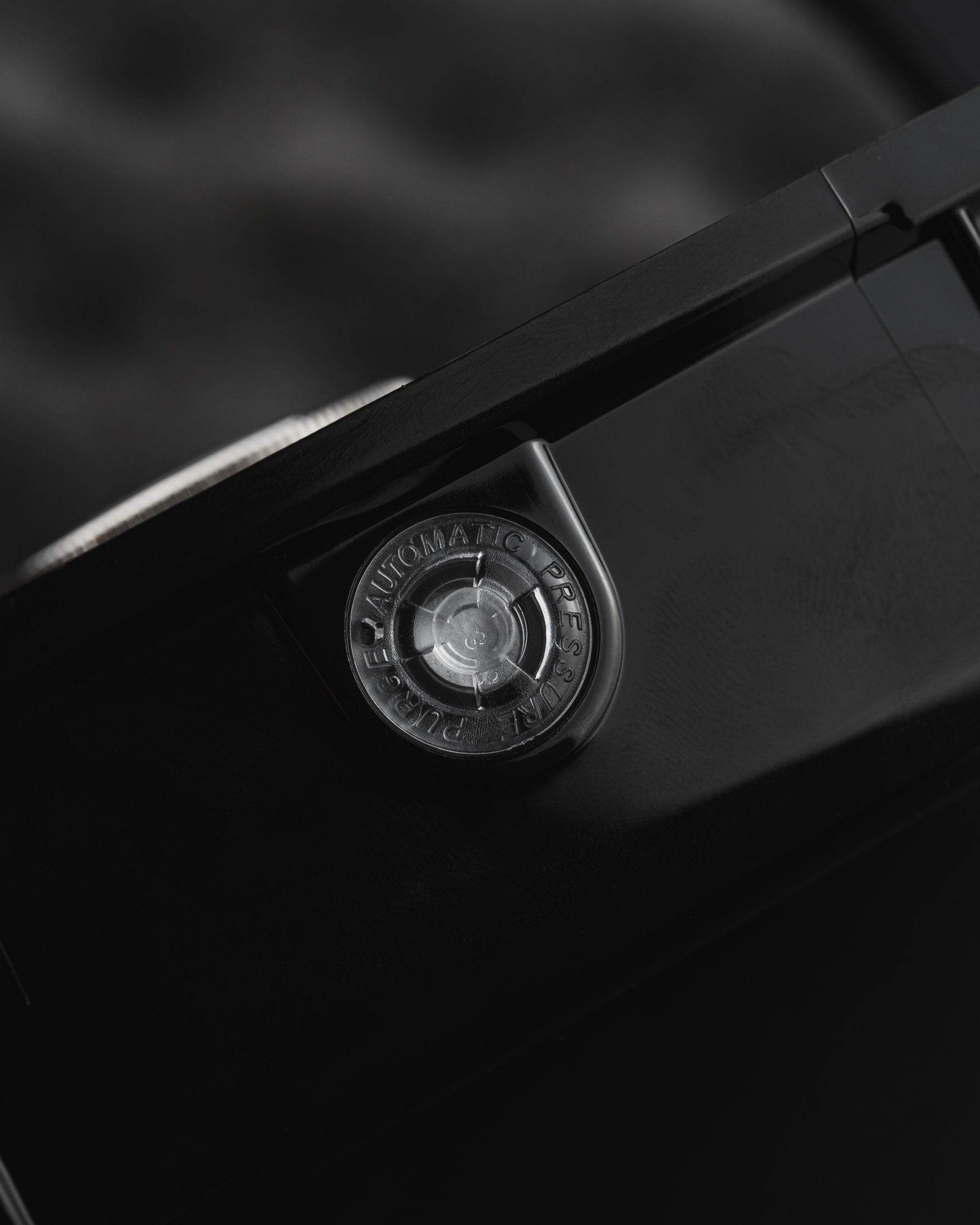 The interior of the Enigma III is fitted with a custom foam insert, with slots for 3 watches. The main body of the foam is nice and firm to absorb any shocks that the case and its contents are subjected to, whilst the foam cushions and lid foam is soft enough to mould around any size of watch.
One of the nicest things about the Enigma III is that because it's a Peli case, it comes with a lifetime guarantee. That means that in the unlikely event that the case is damaged it would be replaced completely free of charge.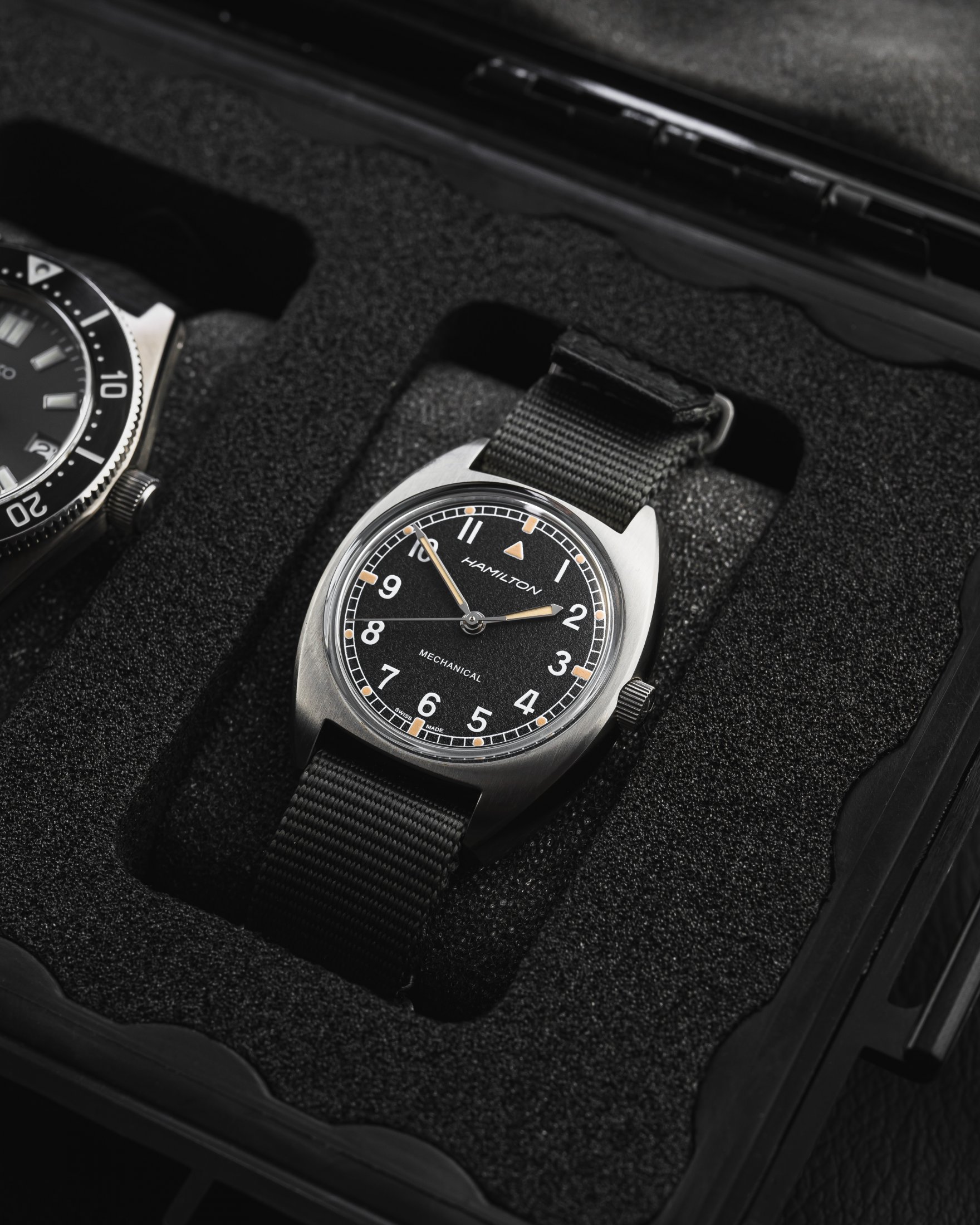 The Enigma III retails for £69.99, which seems a small price to pay for peace of mind when it comes to watch storage. However, I feel honour-bound to say that in the course of my research I found that you can buy a standard Peli 1060 case for £39.06. So, you're essentially paying nearly £31 more for the custom interior that To The Hour offer.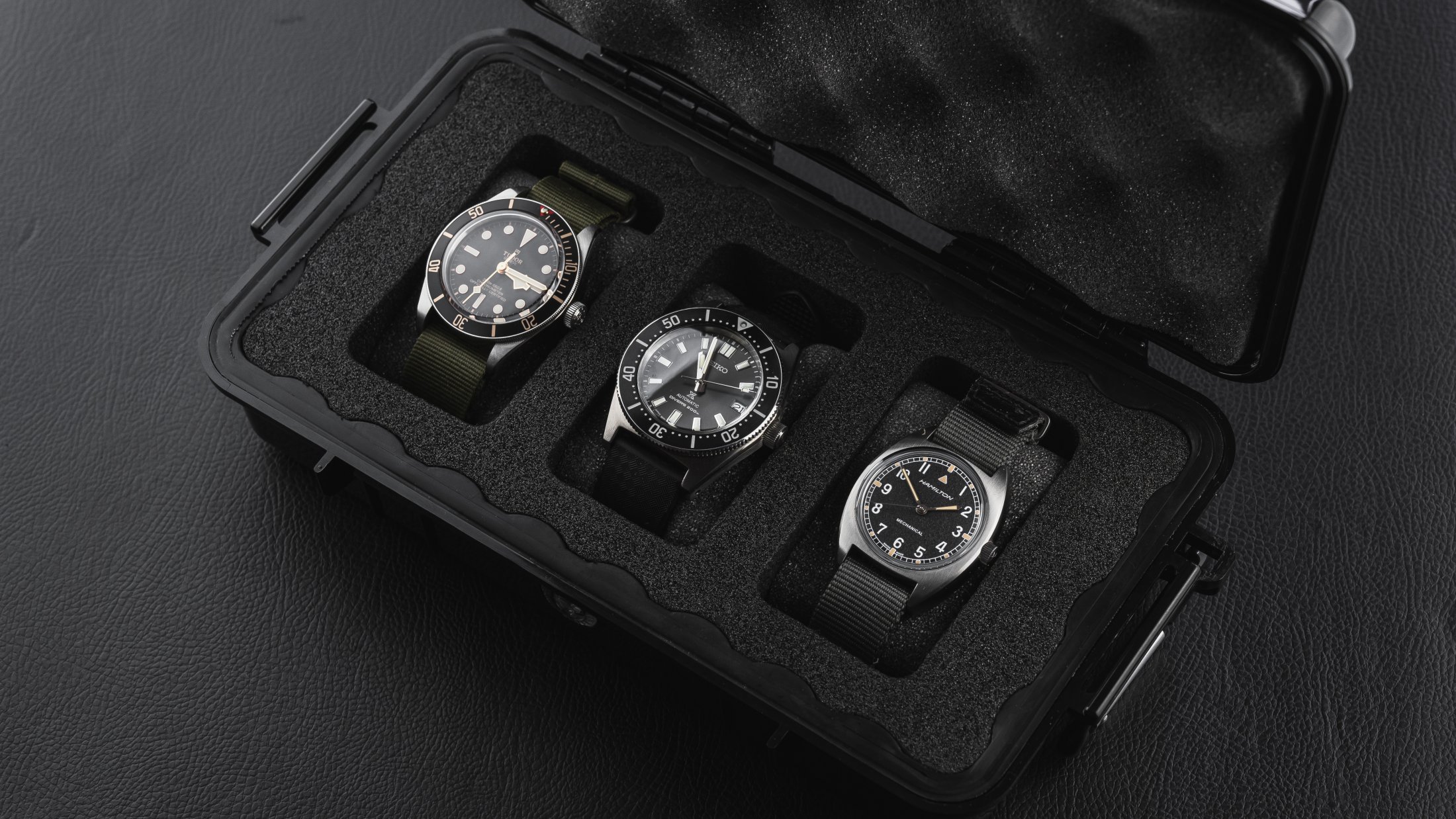 Whether or not it's worth the extra is down to the individual, but you do get a custom interior done to a professional standard, which saves you a lot of time and effort. Plus, there can be no doubt that the Enigma III will keep your watches safe and secure. I plan to make this my go-to choice for storing my watches whilst travelling because I can't think of a more suitable means of storage.
You can purchase the Enigma III from To The Hour's website here.