If you ask me, any reasonably serious watch collector will go through a number of different watch boxes in their life. Usually, as their collection inevitably grows, new and bigger ones are required.
This offering from SweetV seems like a reasonable option. Whilst it's only really worth it to those of you in America (delivery charges to the UK is too much to make it worthwhile), what it does offer for $30 is a sturdy, impressively constructed and finished box for showcasing your timepieces.
Buy here: https://amzn.to/2LAf8AO
Exterior dimensions: Depth 20cm x Height 9cm x Width 37cm
Interior slot dimensions: 8.5cm Depth x Width 5.25cm
Cost: $29.99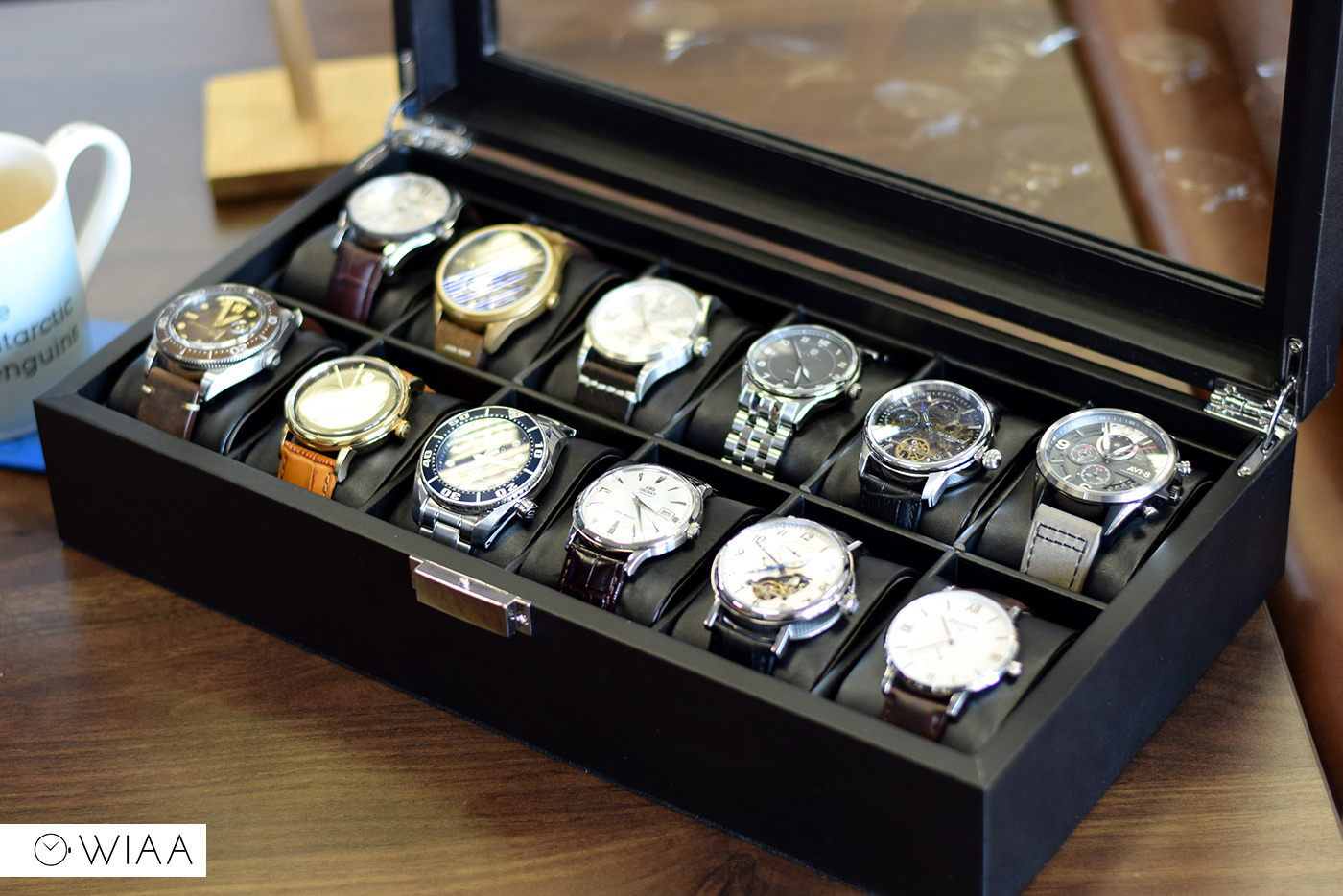 Yes, it's PU leather – let's not get carried away as it's only $30. But it's got a thick, attractive grain with decent stitching.
The key feature to this case, in particular, is the extremely large slots and pillows. Too often I find watch boxes have slots that don't fit anything more than a 42mm diameter timepiece, and even then they're making contact on the sides. There's no chance of that happening here though – so if you're the kind of person who prefers larger watches, then this is a box to consider. Of course, large cushions come with another issue – if you have a small wrist and have sized your bracelets to fit, chances are they'll struggle to fit when closed. For instance, I've got a 7.25" wrist and I've had to open up the divers' extension on my Seiko Sumo so that I can have the bracelet closed. Often leather watch straps are on the second to last hole, which isn't really an issue as at least they all fit nicely.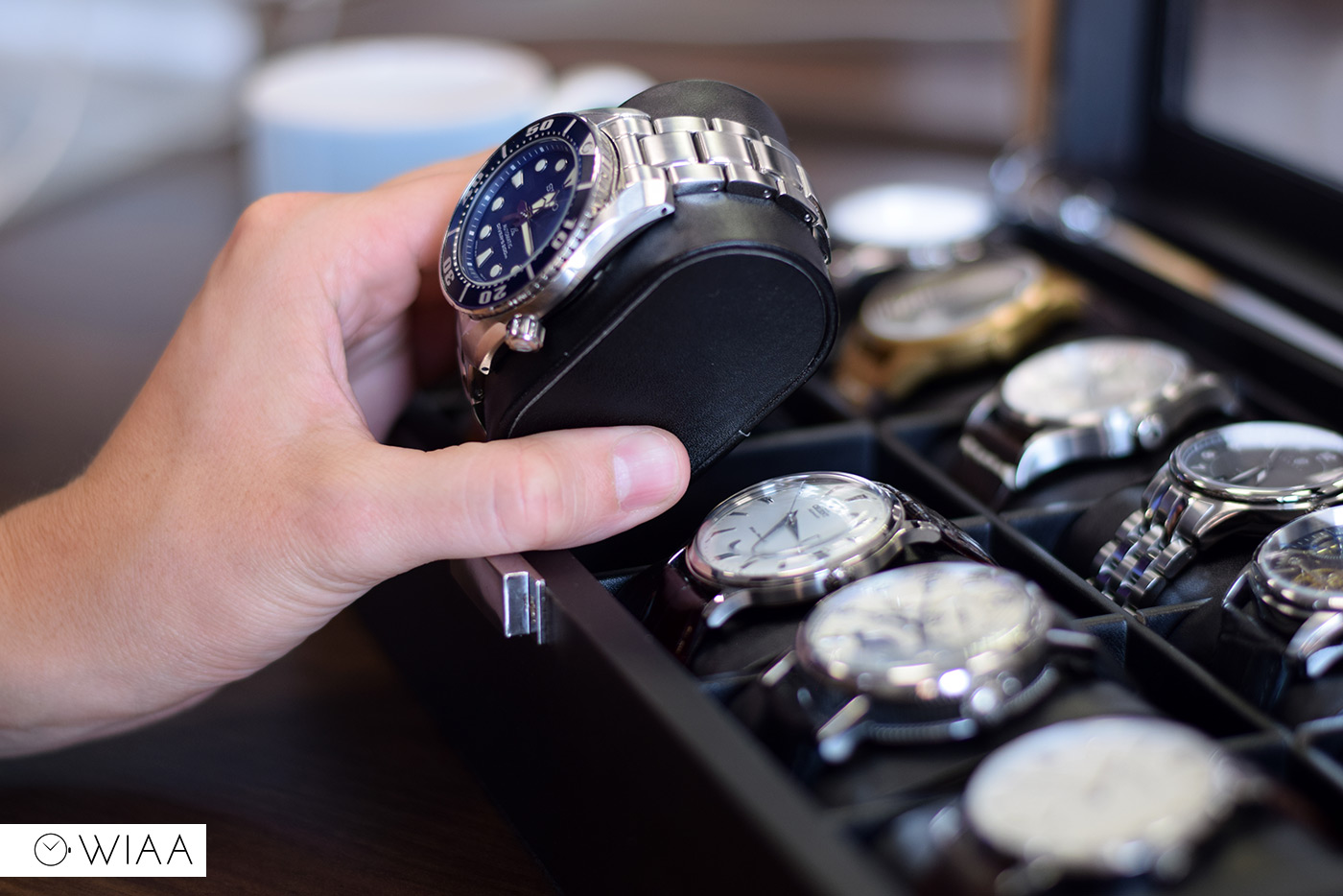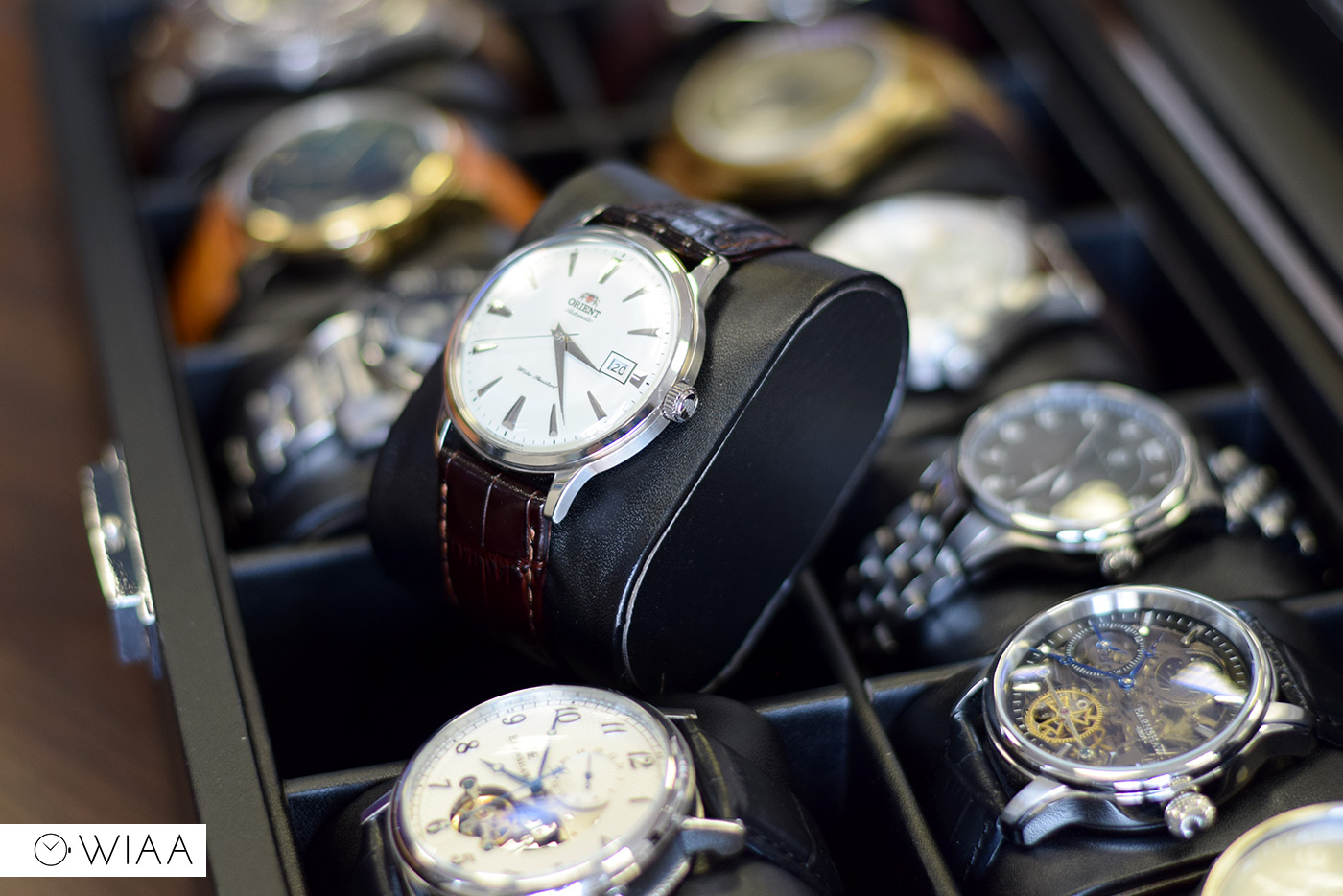 The box has smooth, strong hinges which are fully polished stainless steel, as well as the polished steel locking flap. This flap is a little stiff when using. The glass top allows you a full view of your precious watches. With a felt base, it won't mark or scratch the surface you put it on.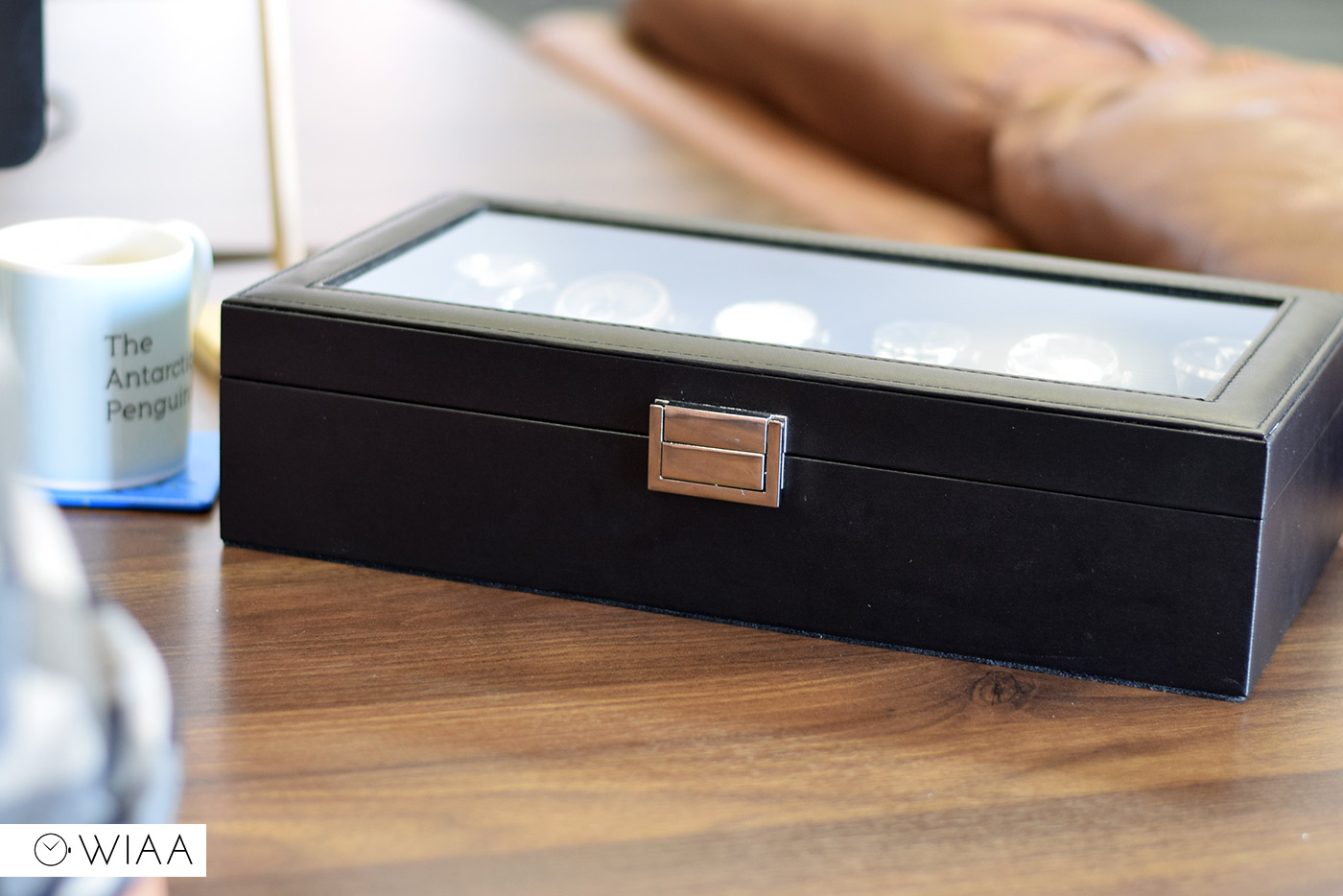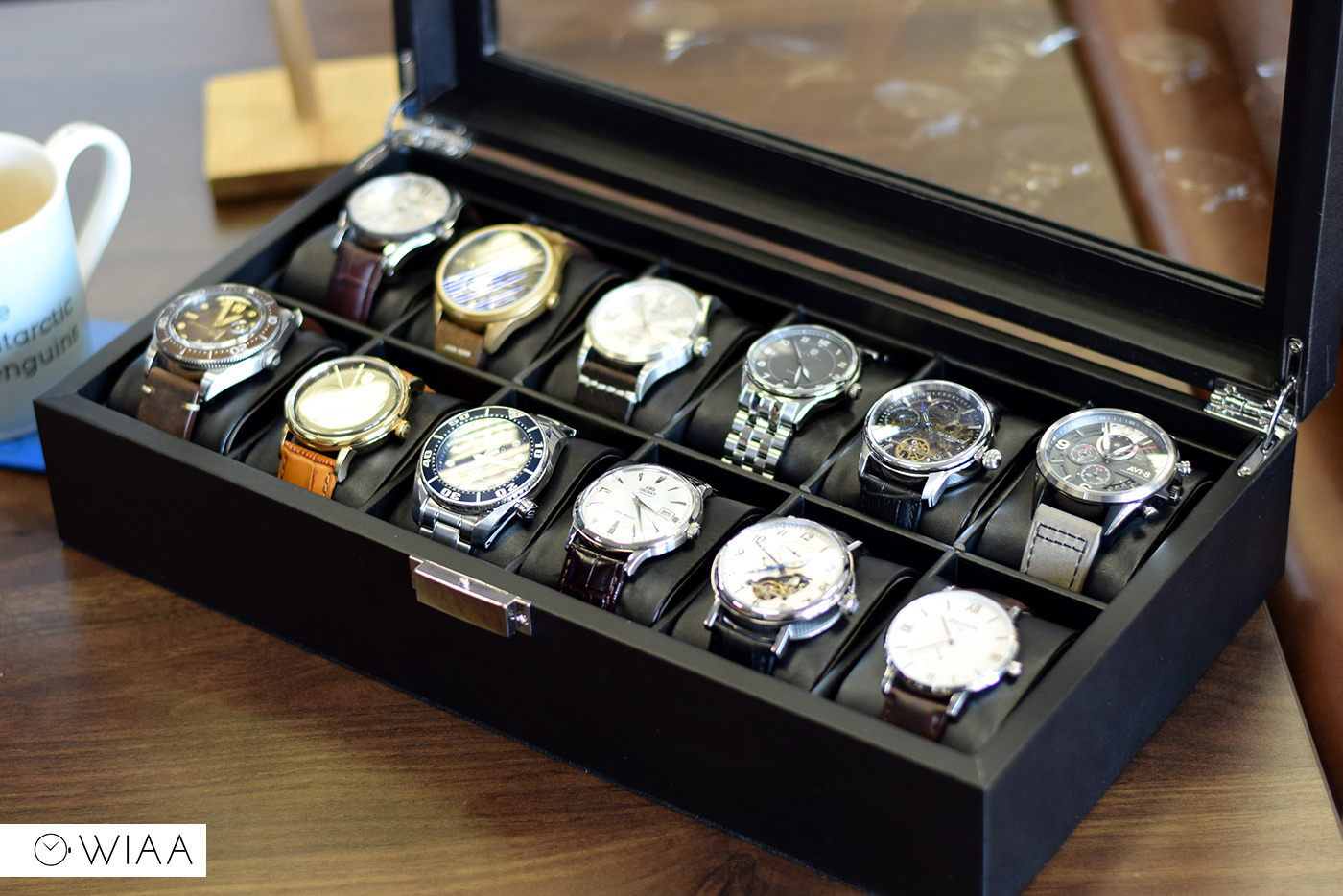 It also comes in an elegant black gift box, so if you wanted to get it for someone else then you're covered there.
Overall, I've been impressed with the watch box and it sits happily on my desk at work – it certainly looks the part and does the job well.