WATCH CATEGORY: Watches I have been loaned for review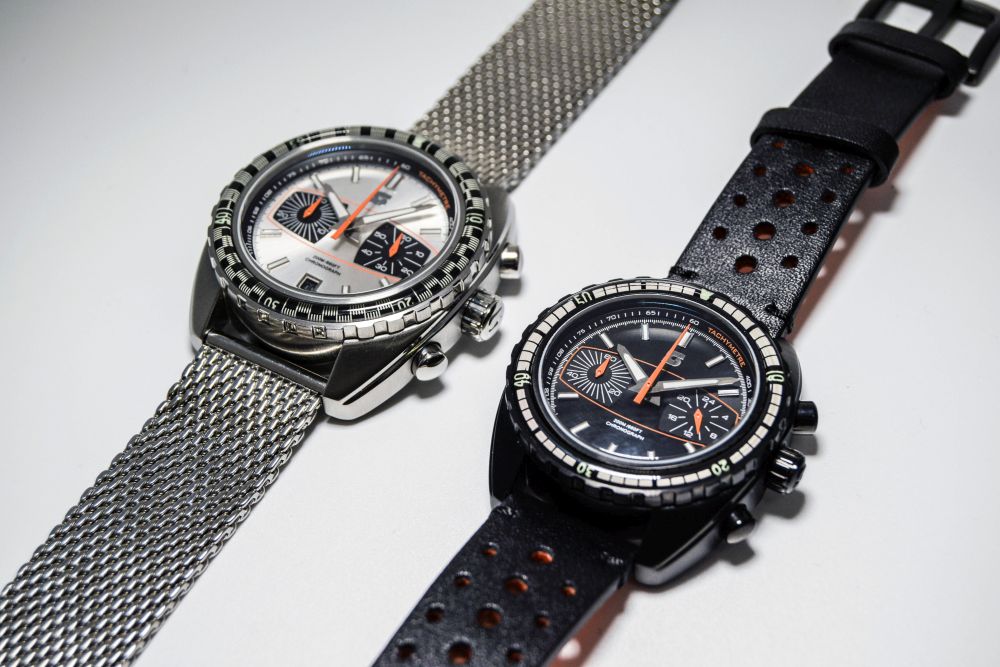 The greatest thing any retailer can acquire is a fan.
No, not the kind that keep you cool (although they can make you cool), but fanboys and fangirls.
They are your best friends, your best salespeople, your best advocates and your best marketers.
Ultimately all of the budgets spent on social media marketing is to acquire followers, who will hopefully turn into customers, who will then transition to being fans and spokesmen.
I hope you've read my mantra for this site on the homepage. Be honest, be objective and be fair.
So I'm going to have to break that for this review, as I am a Straton fanboy. I'm looking at the Syncro chronograph. This is a watch that I sat feverishly pressing F5 as the KickStarter launched in order to get an "Early Bird". A watch that depressed the hell out of me from the first render, when I owned Deaumar, as it looked exactly like the retro chronograph that I was trying to design and failing at (Chronova anyone? Yeah…)
I like Stratons swagger. Retro & Racing. That's it. Not just watches, driving gloves and duffel bags too.
Kyle, who owns the brand, drives vintage Alfa Romeos.
Yeah, swagger is the word.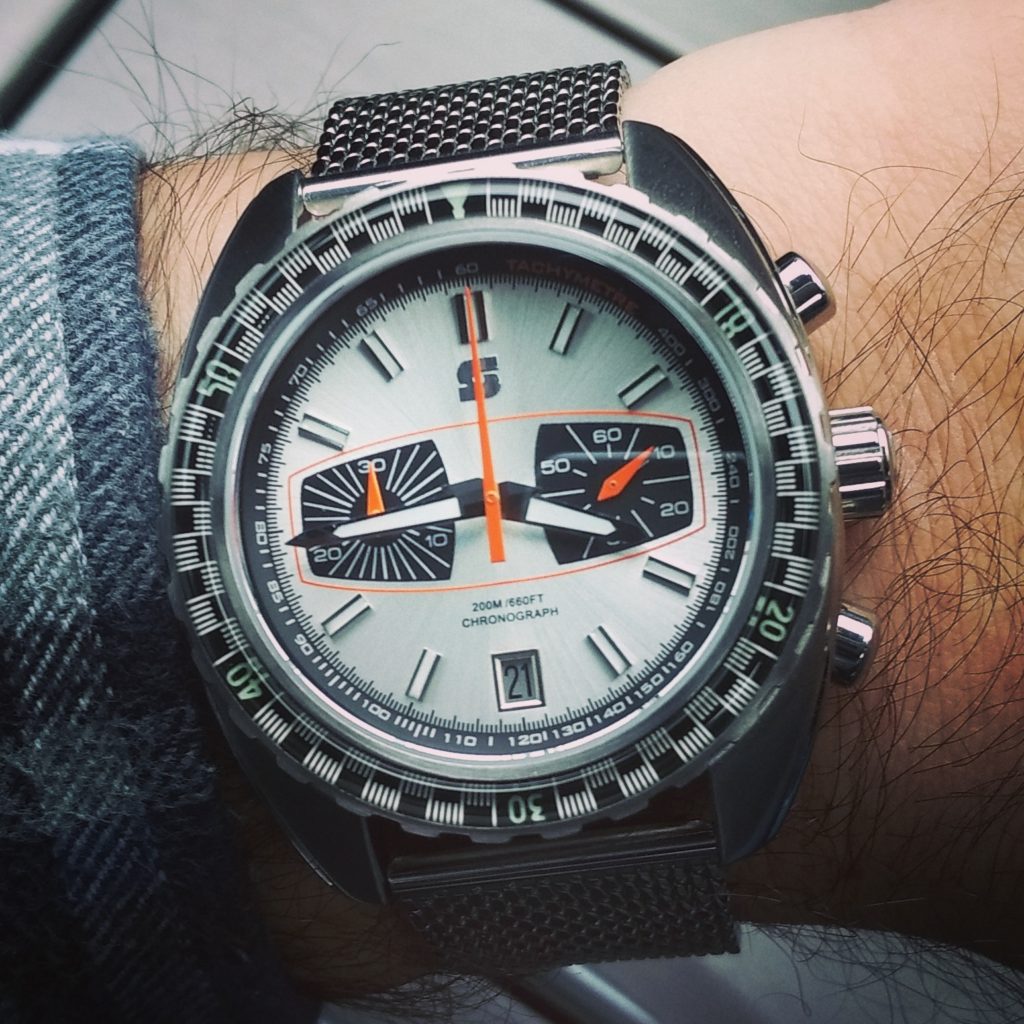 If you want, you can read my review of his previous watch here: https://12and60.com/2016/12/19/straton-curve-automatic-mecha-quartz-chronographs/
And all I can say is, I like the Syncro even better.
Heck, it doesn't really need a review. It funded in less than 2 mintues, and is well over 15x target.
Anyway, I've been sent two polar opposite models, a 44mm steel with the automatic movement, date and racing bezel and the 40mm DLC with the mechaquartz movement and diving bezel.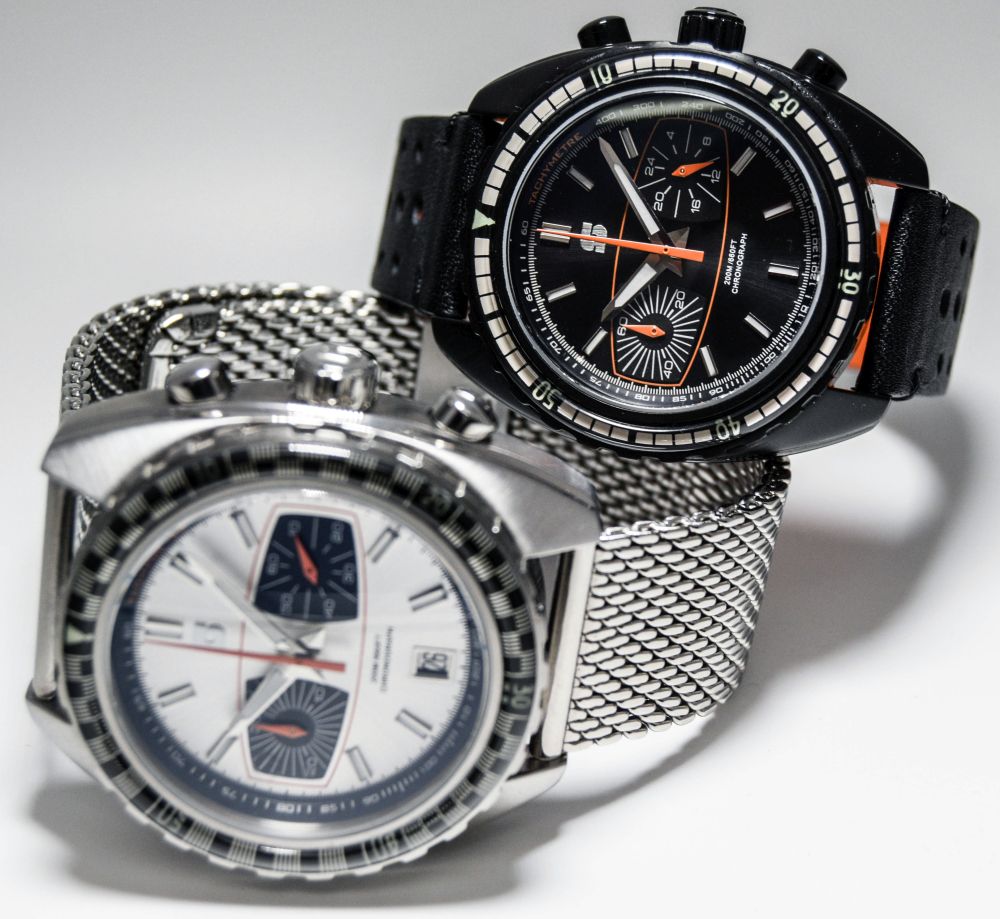 Here are the specs:
Case Material – 316L (Surgical Grade) Stainless Steel, Polished and brushed steel – Version E black is DLC coated (Diamond like Carbon)
Case Size – 44mm or 40mm
Lug To Lug – 44mm case: 49.9mm
Lug To Lug – 40mm case: 46.0mm
Case Thickness – 14.9mm with domed sapphire
Movement – NE88 Automatic (limited to a first production run of 200 pieces) or Seiko VK64 meca-quartz hybrid
Sub-dial description – VK64 left (60 minute Chrono timer) right (24hour) NE88 Automatic left (30 minute Chrono timer) right (running seconds)
 Crystal – Domed Sapphire Crystal
 Hands – Luminescent Hour Hands, C3 Superluminova
Crown – Screw down
Single-directional rotating domed sapphire crystal bezel
Strap – 44mm case 22mm width, 40mm case 20mm width
Water Resistance – 20ATM/200m
I'm going to address something firstly which has bugged me a bit regarding this watch. Nearly every post of it has some mouth breather going "This is just a copy of the Tudor Heritage Chrono". These knuckle draggers obviously don't own a heritage chrono, if they did, they'd just not bother saying anything. I do, and so I thought I'd shut these troglodytes up once and for all by doing some comparison pictures.
I'll let them do the talking.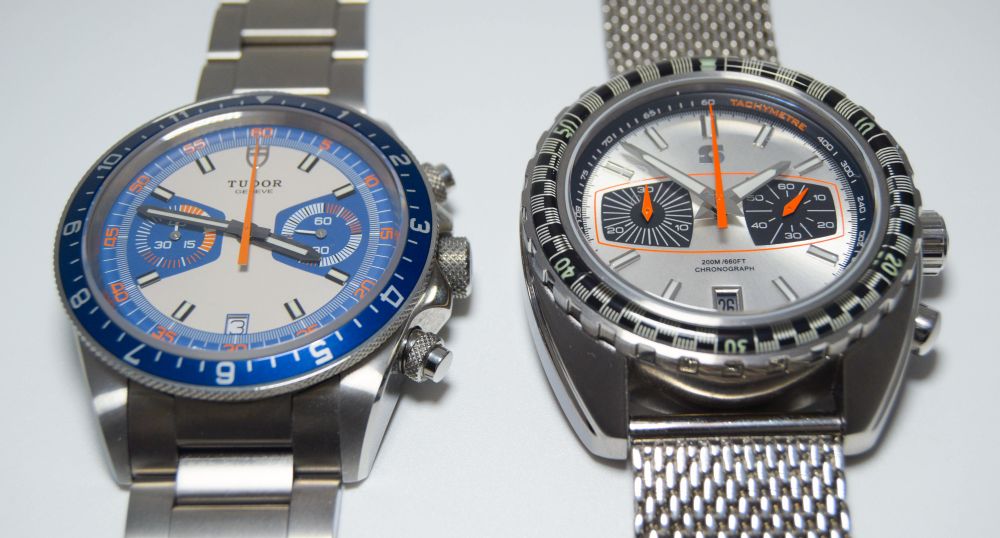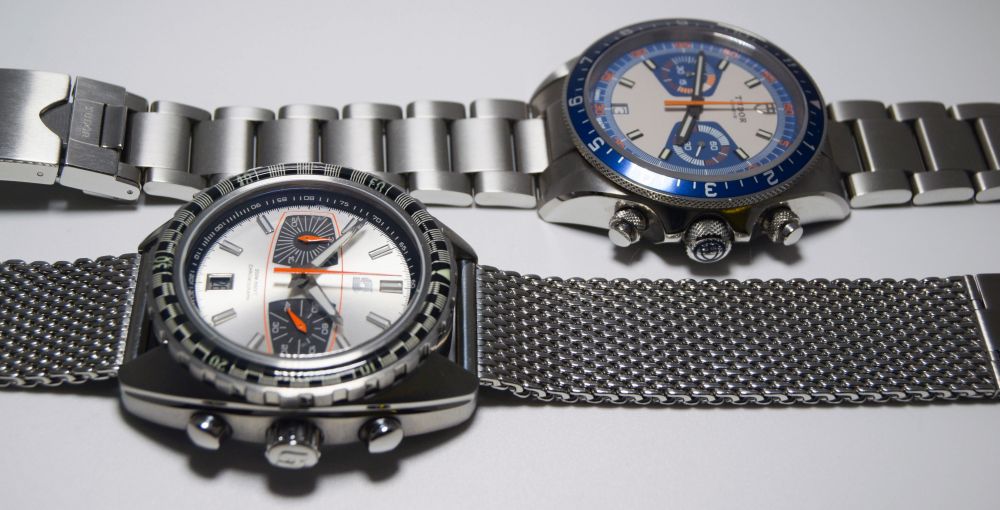 As it turns out, I have to concede to the trolls, because apart from the face, the sub dials, the indices, the hands, the bezel, the bezel insert, the case, the movement, the caseback, the crown, the width, the height and the straps being different, they're exactly the same…morons.
Anyway, back to the watches themselves, have they been worth the wait?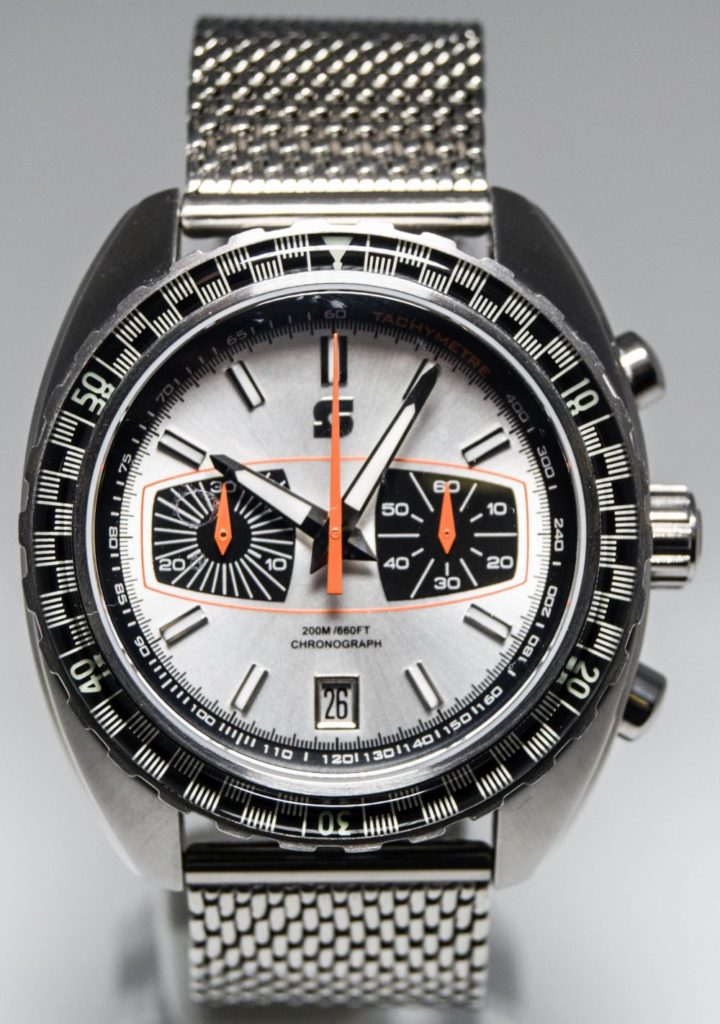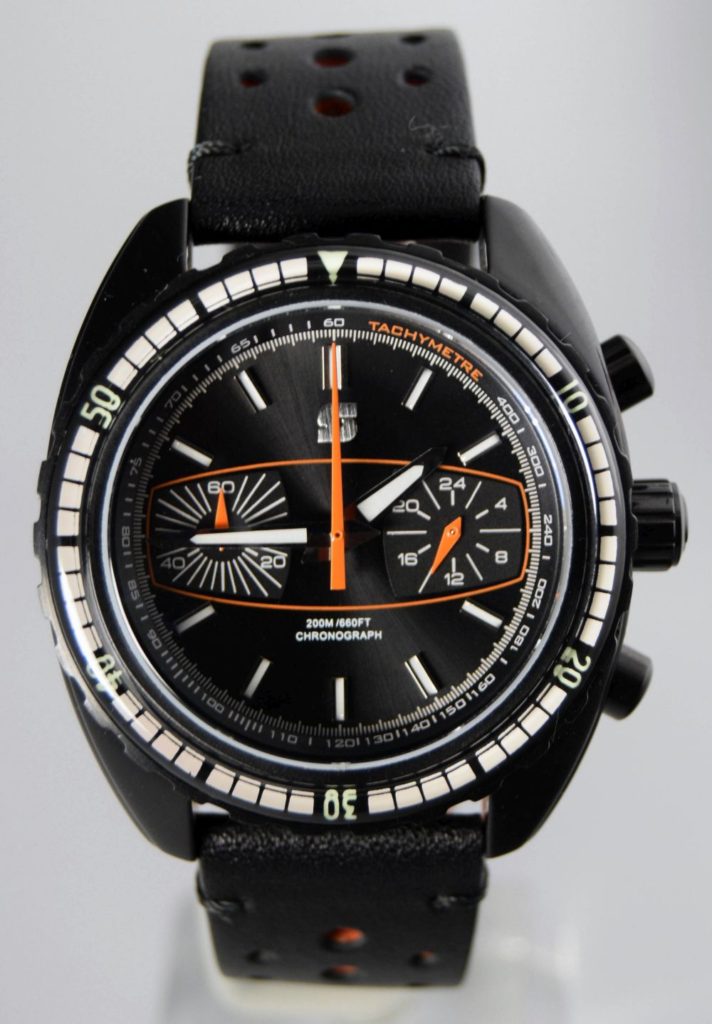 Absolutely.
The 44mm with the champagne and black face reminded me of the Seiko 6138 0030 as soon as I saw it. It copies none of it, but it has captured that 70s vibe so well.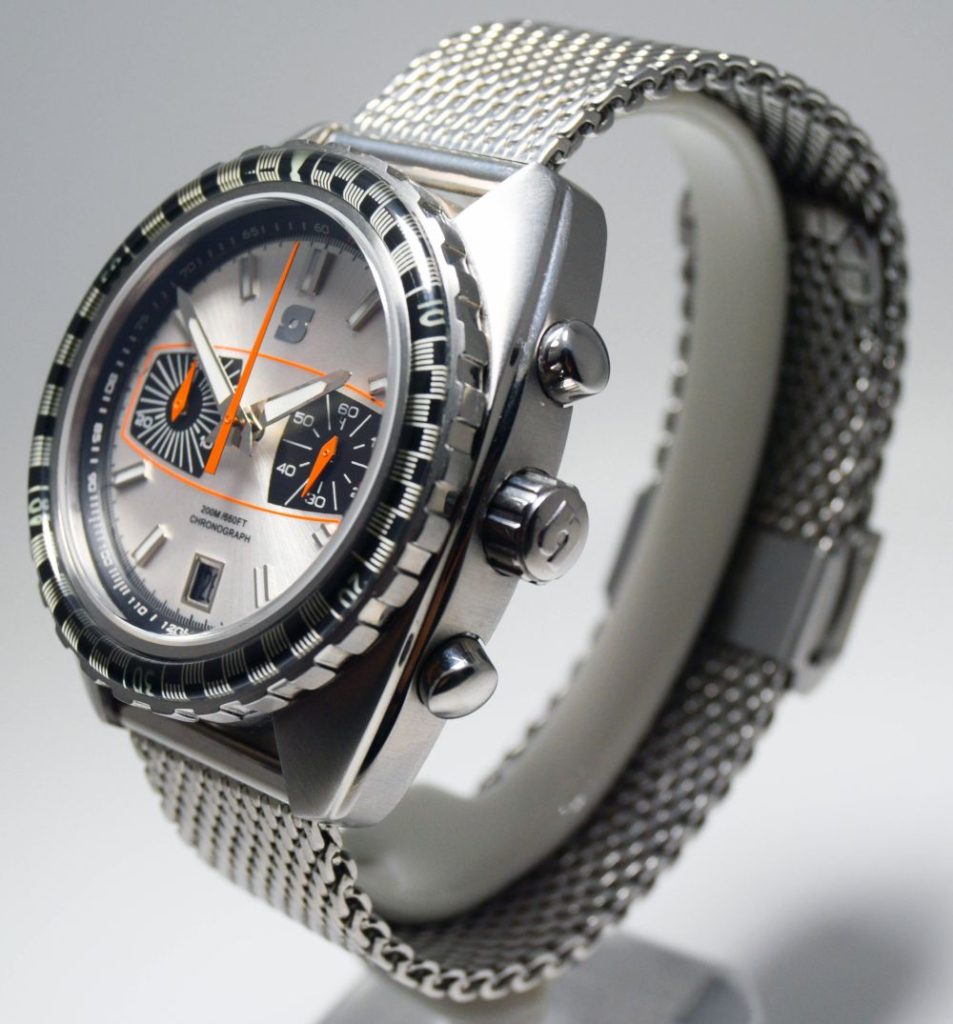 I love the racing bezel. I love that it's domed sapphire over it. I love the non circular chrono dials. I love the orange accents, the sunburst dials and the fact that this is a diver level watch, that doesn't have screwdown chrono pushers.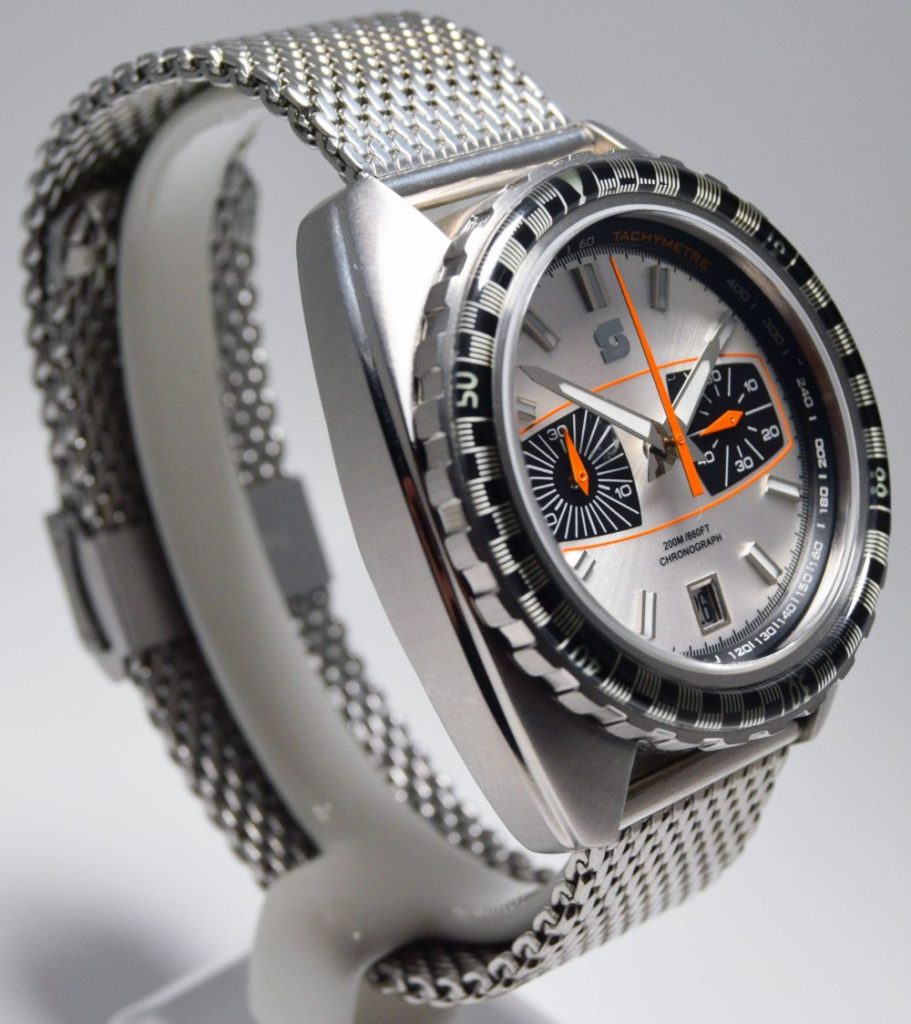 All this style and features and it's tough, with its sapphire and 20ATM water resistance.
The case finishing is a bit different. It's mostly brushed, but it has bits which are polished, but that it probably the right move, as the face and bezel are the eye candy and you wouldn't want anything to take away from them. Good as they are, Kyle has said the finishing on the production versions will be even better.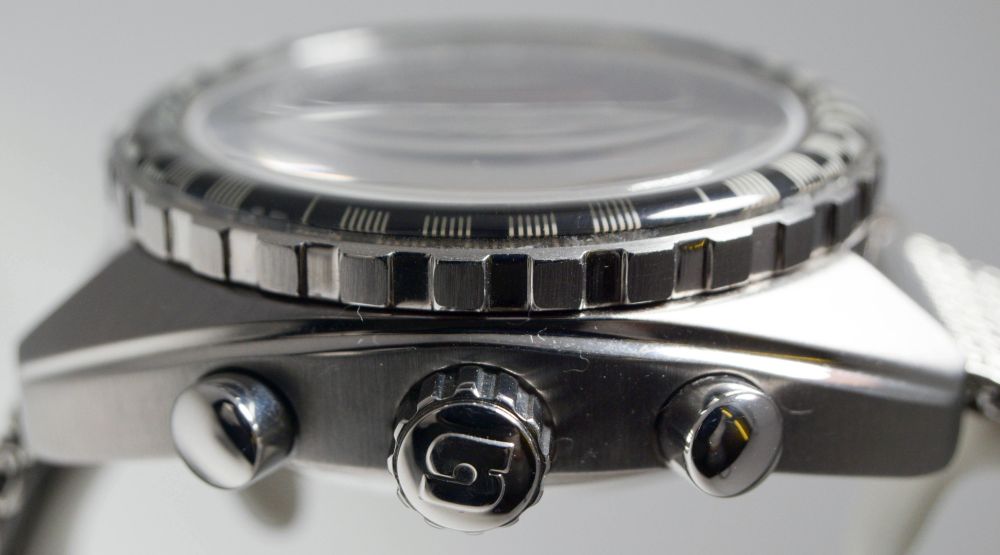 The bezel on these prototypes are bidirectional, but these will be changed on the production version to unidirectional. As they are easy enough to turn and don't have any slack. They do look great with the in vogue domed sapphire over the top of the lumed insert.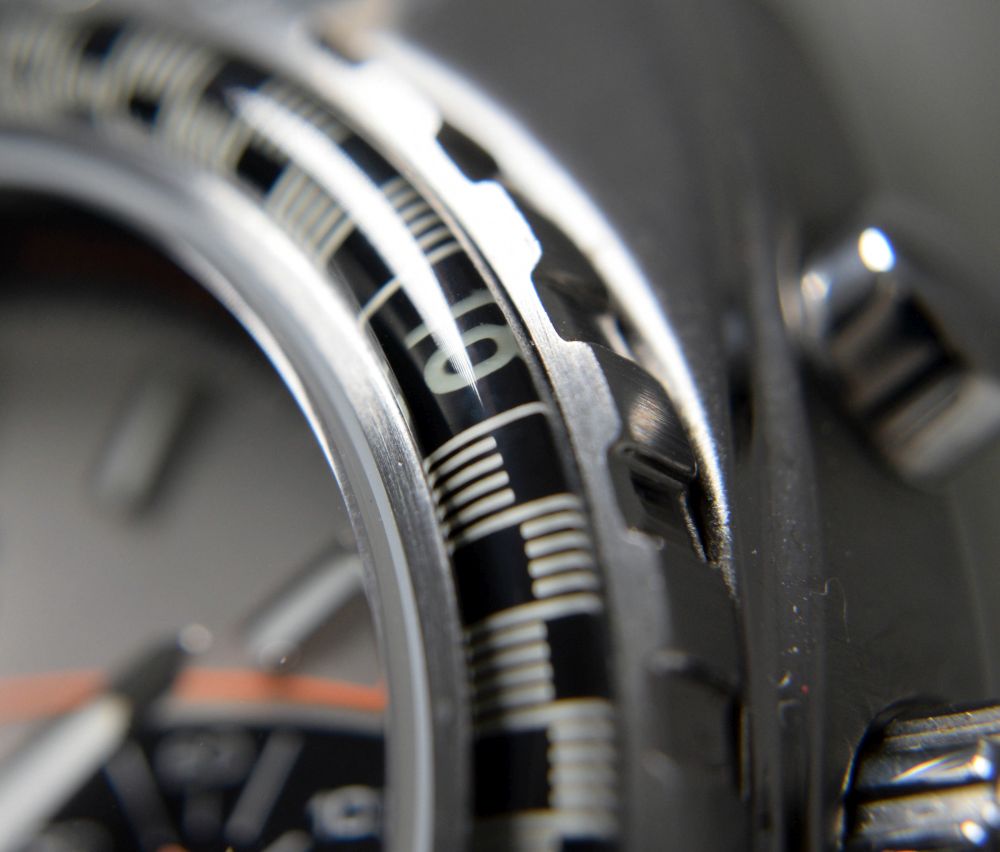 The caseback on the auto is see through and this is a movement that's worth looking at. It's also nice to see that the rotor has been signed with the Straton "S".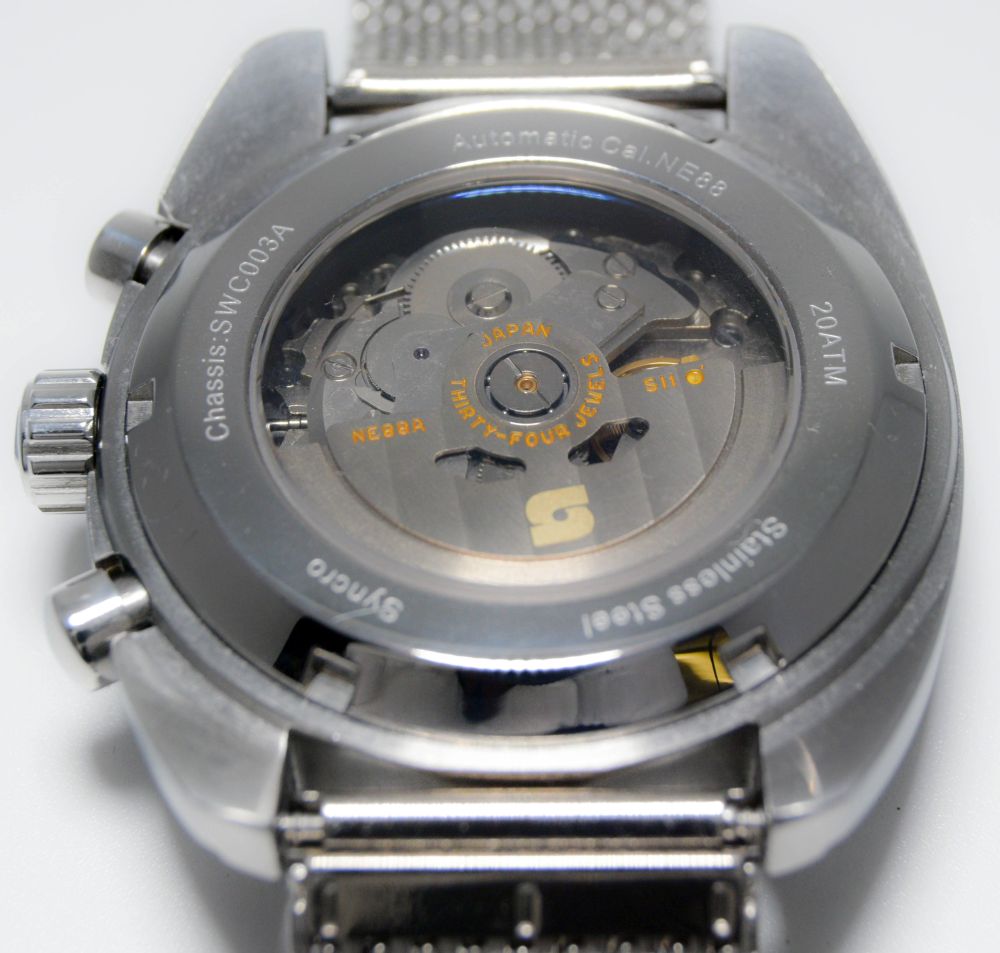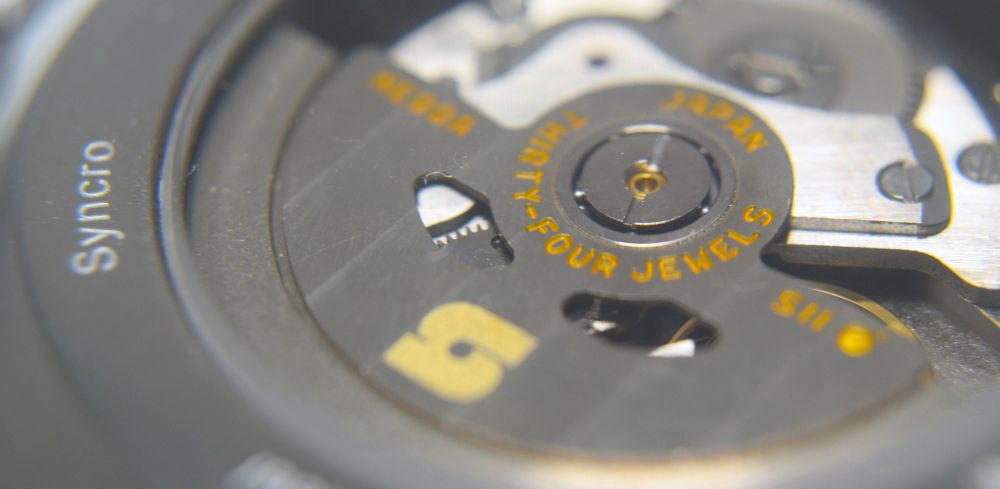 The crystal is domed, but not double, so it has that characteristic distortion at an angle, but it allows the face to really show it's beauty off.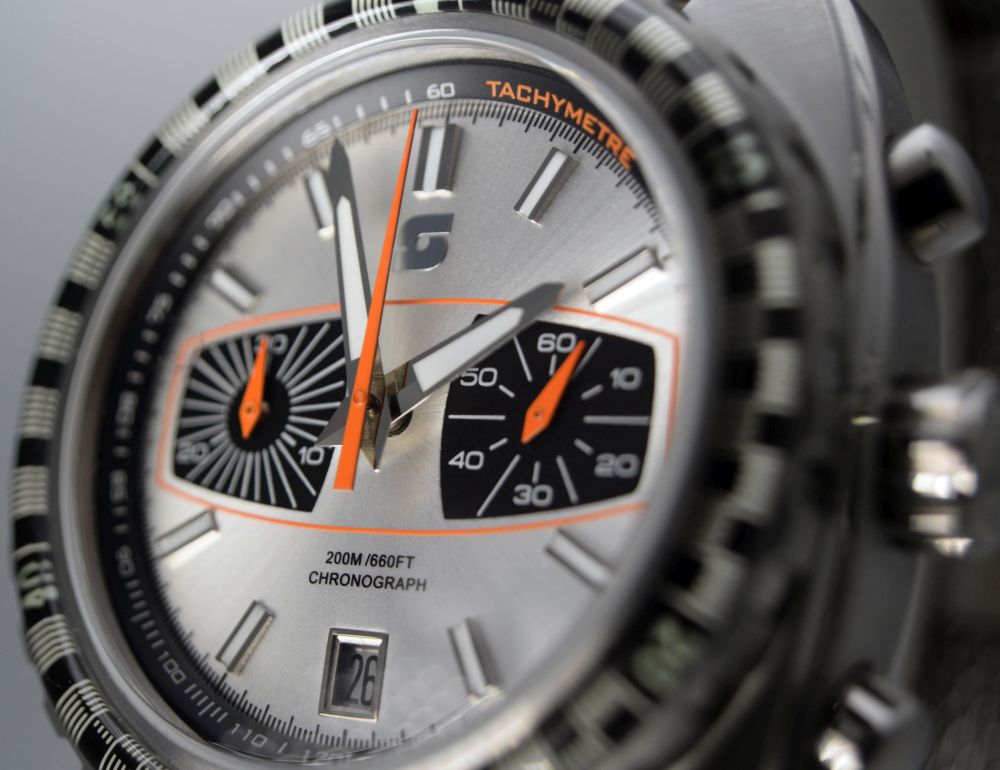 The lume is bright, and it should be as it's C3, and the applied indices are well done.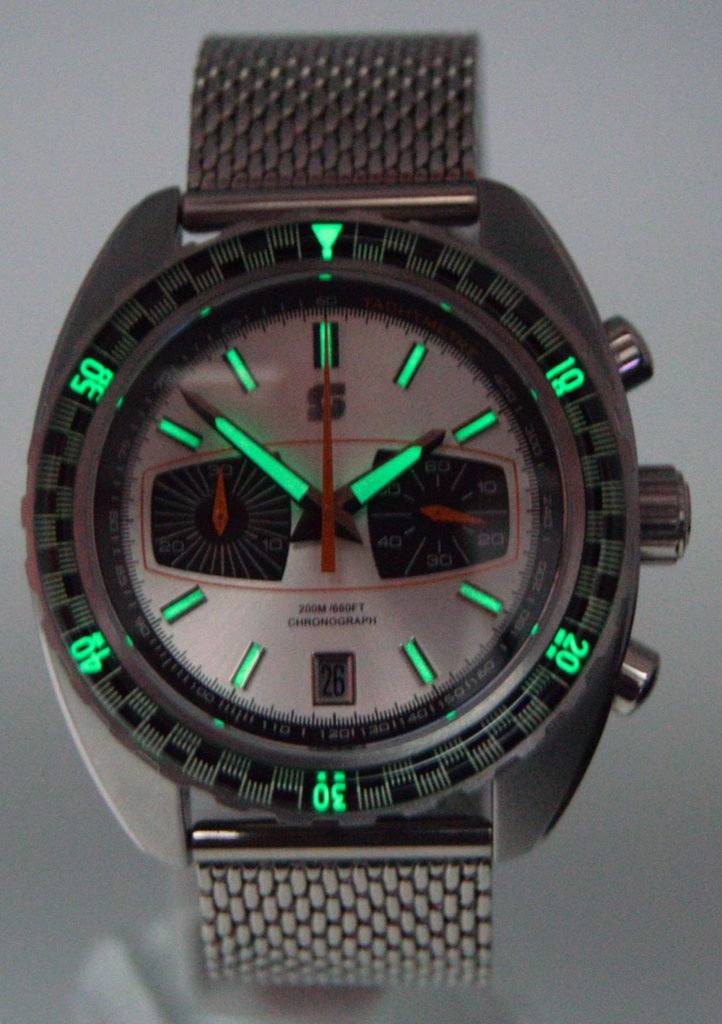 Now, the mechaquartz is the opposite of what I would choose from the range. I'm not a massive DLC / PVD fan, I like a date and I have a big wrist and although it doesn't appeal to me as much as the auto, I have to concede that whilst wearing it, it still like it. My wife loves it.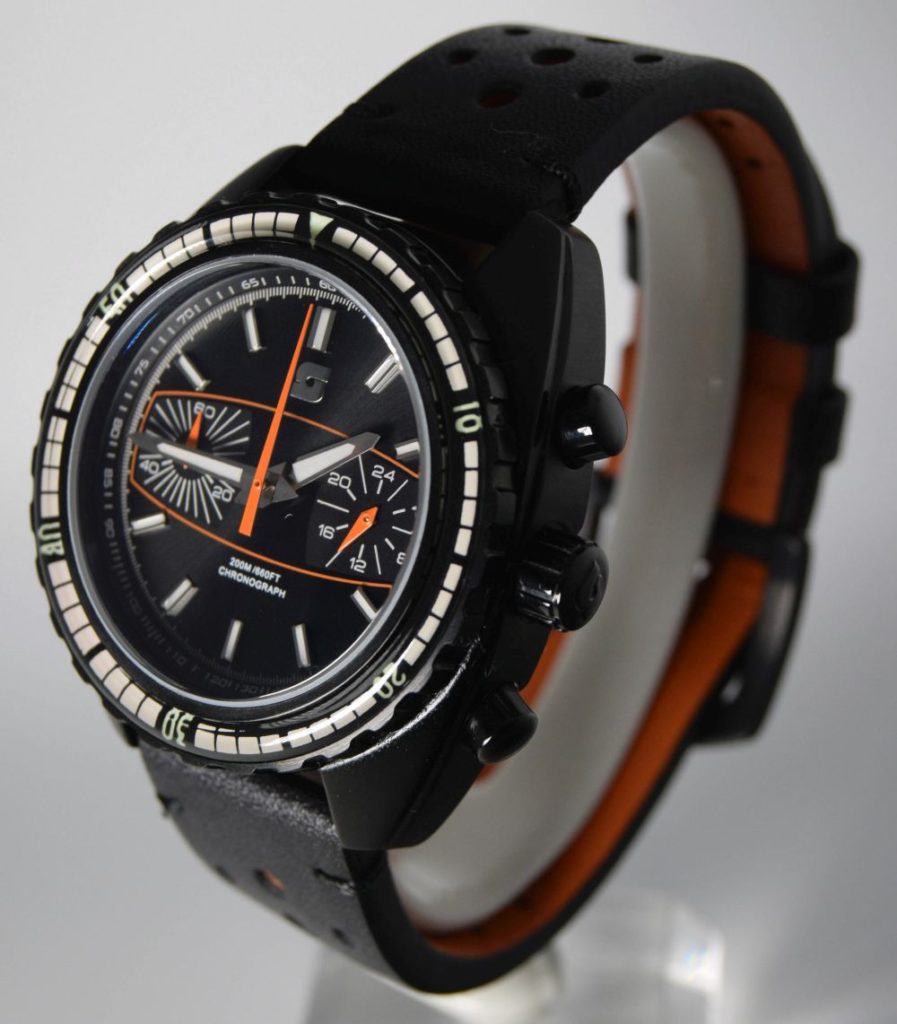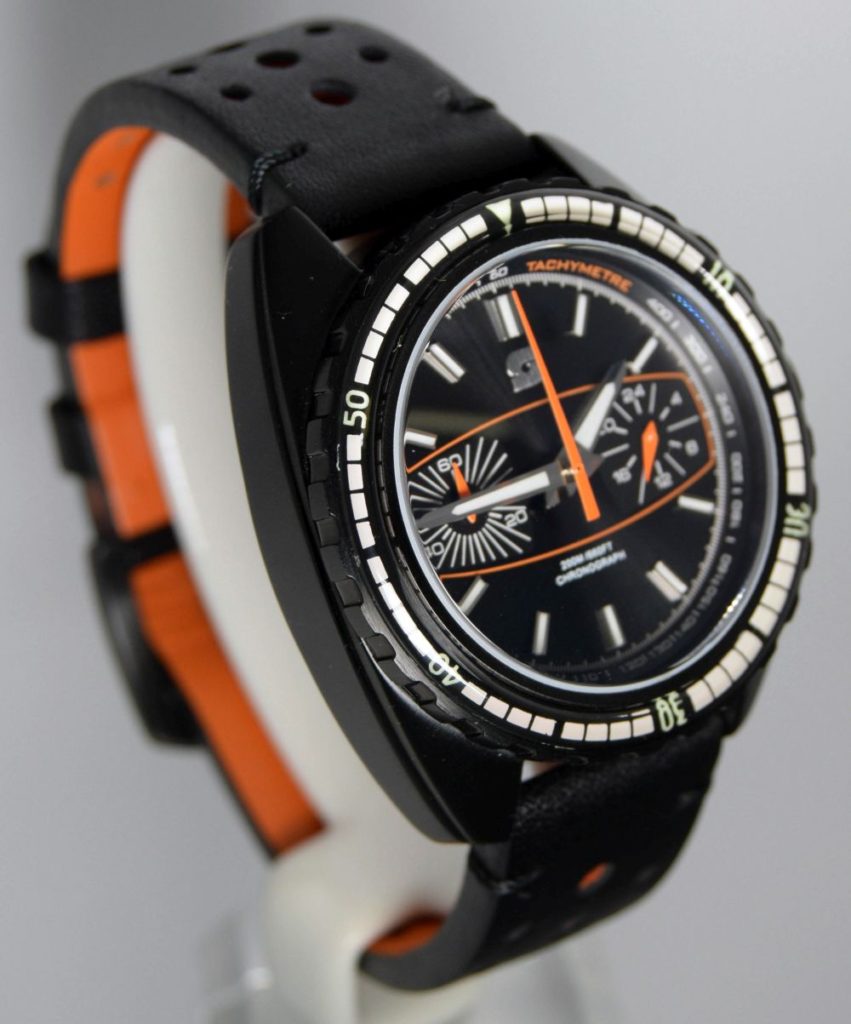 Everything is cyclical, there's nothing new under the sun, and on that note, watch sizes are shrinking again.
Doing the 40mm was a smart move, as it will suit pretty much anyone who doesn't have a massive or tiny wrist.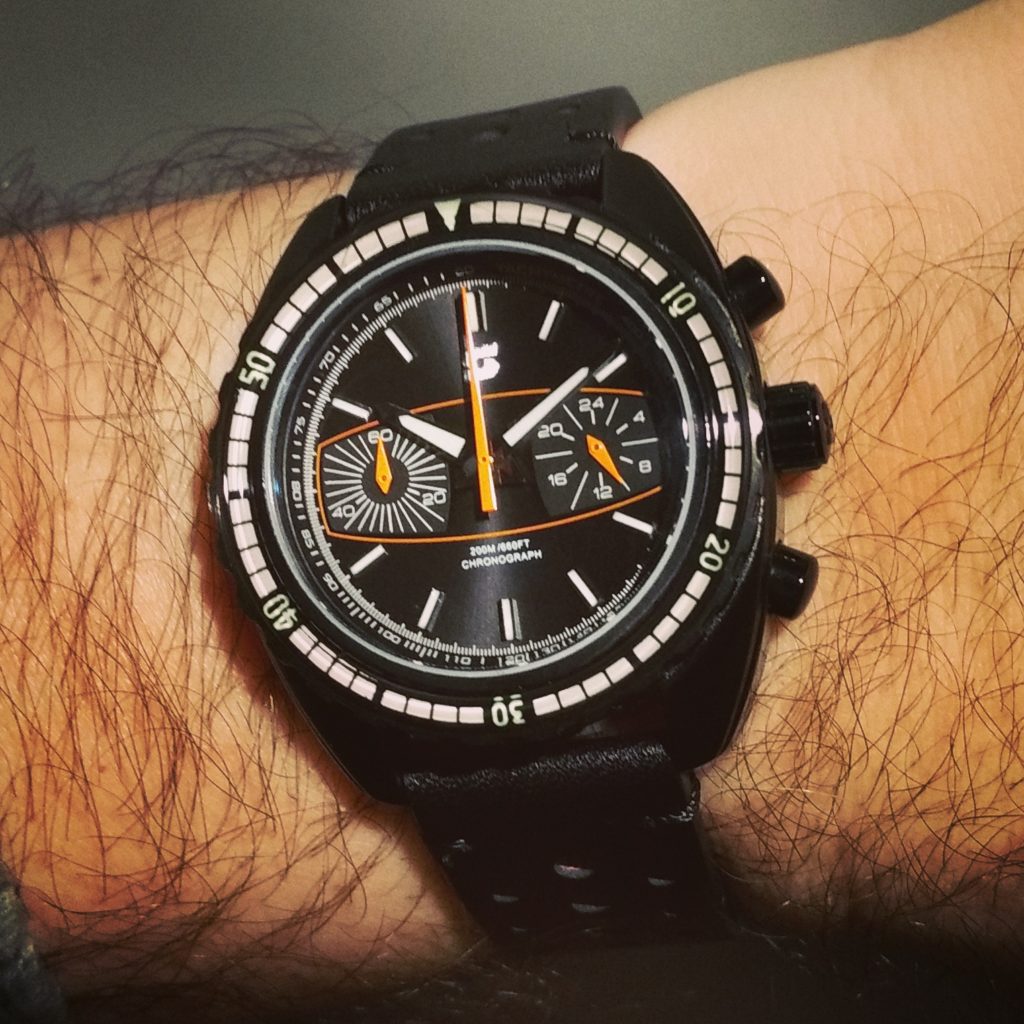 The DLC is nicely finished, the black dial is sunburst and the orange accents look great.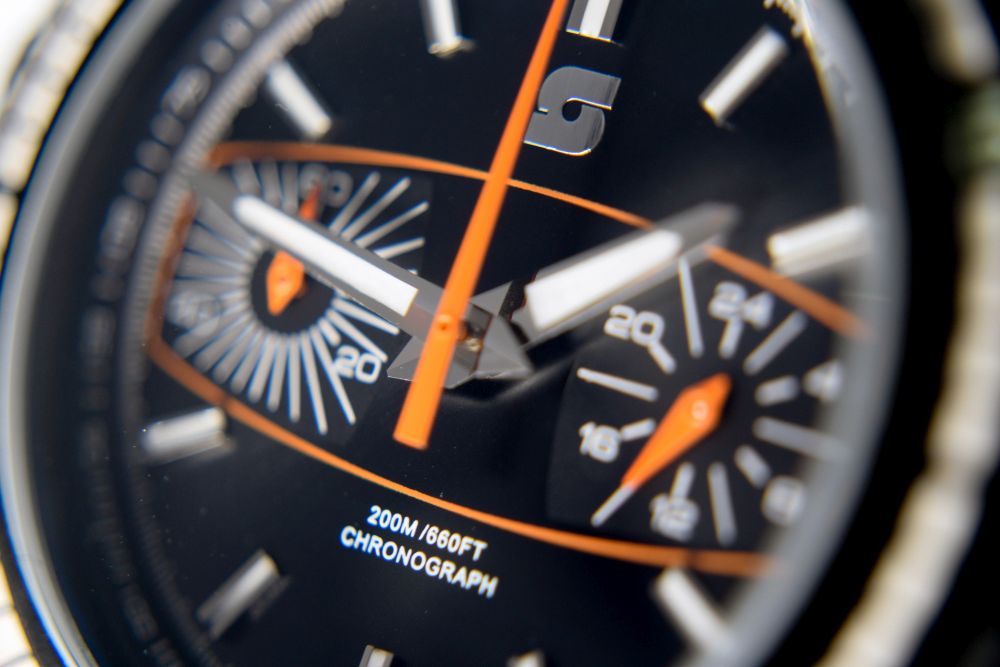 The caseback here is nice, but as you know, I'm not a caseback man unless it's see-through with a well decorated movement underneath.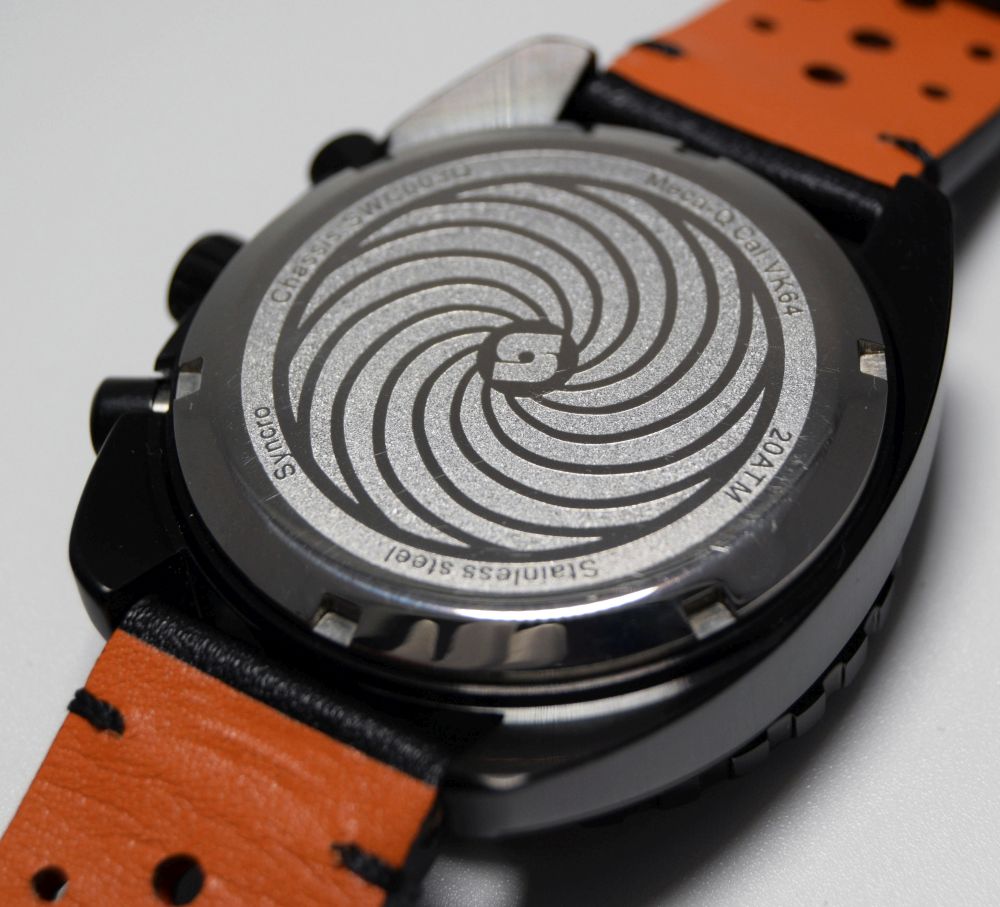 Now, the watches come with a leather strap and 2 x natos. Since the KS has hit the stretch goal, it'll also come with another strap, one of which is a Milanese mesh. Get the mesh, the steel looks great on it.
I've got to be honest, the leathers are stylish, but I've had better included with MB watches, especially around the lugs, but the NATOs are lovely as is the Milanese and to be honest, these watches will rock so many different straps, don't be put off.
So in conclusion, should you buy one?
Well, retro watches are very "in" at the moment. Imagine if you're visiting a city and you see an old jewellers. You go in, and see a case which has some "New Old Stock" watches in it. They're Yema, Eincar, Wakmann, Favre-Leube…Straton. Yes, this watch fits in with that company. This looks like a NOS chrono from the 70s and thoroughly captures that style, except that these are brand new and ready for whatever you can throw at it.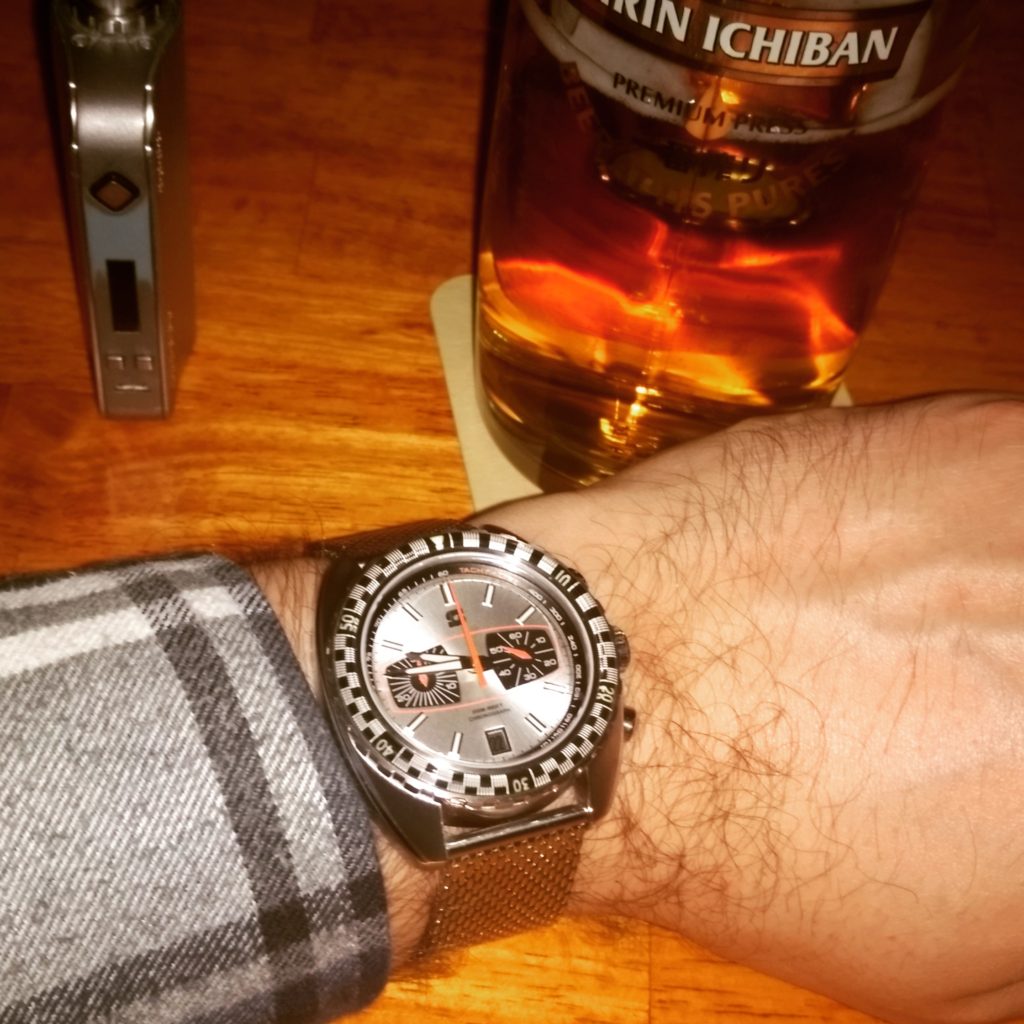 Let's look at some more contemporary retro chronos that cost a LOT more than this, does the Syncro look out of place here?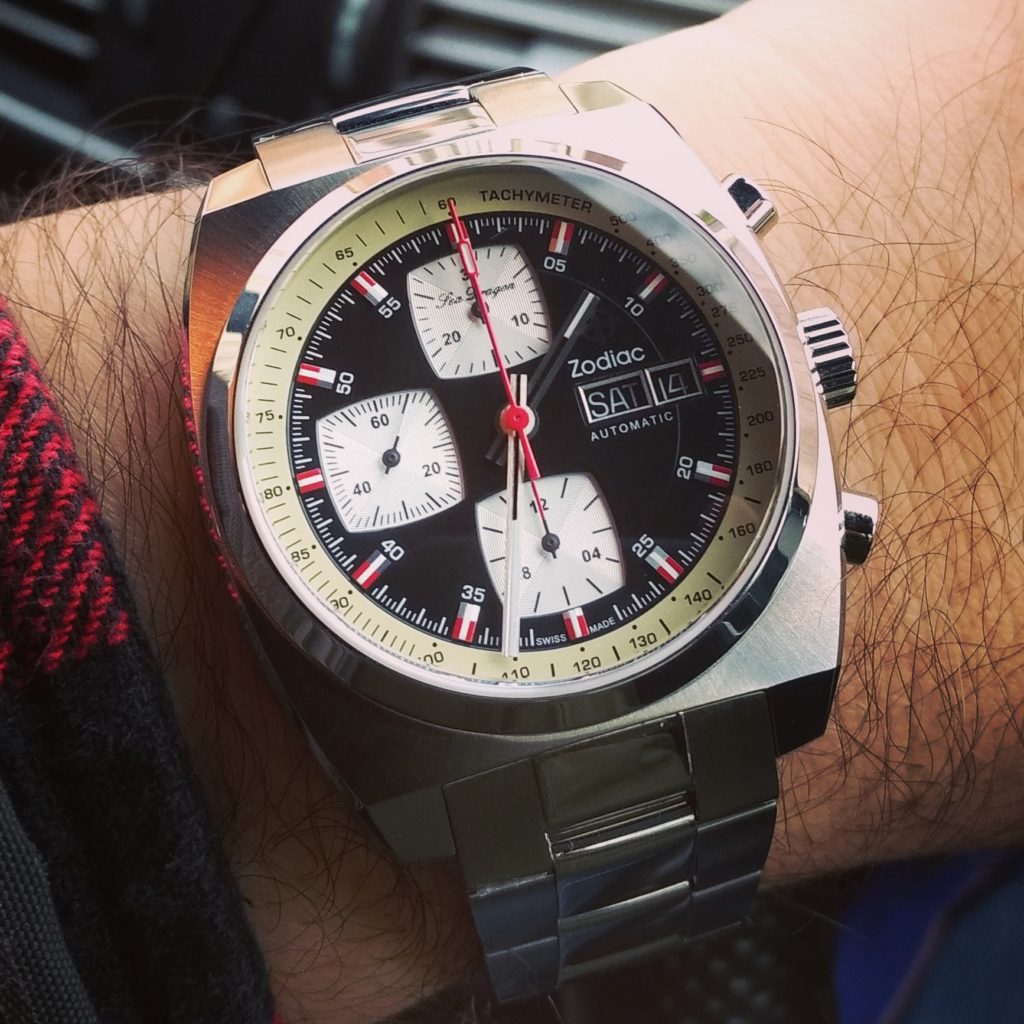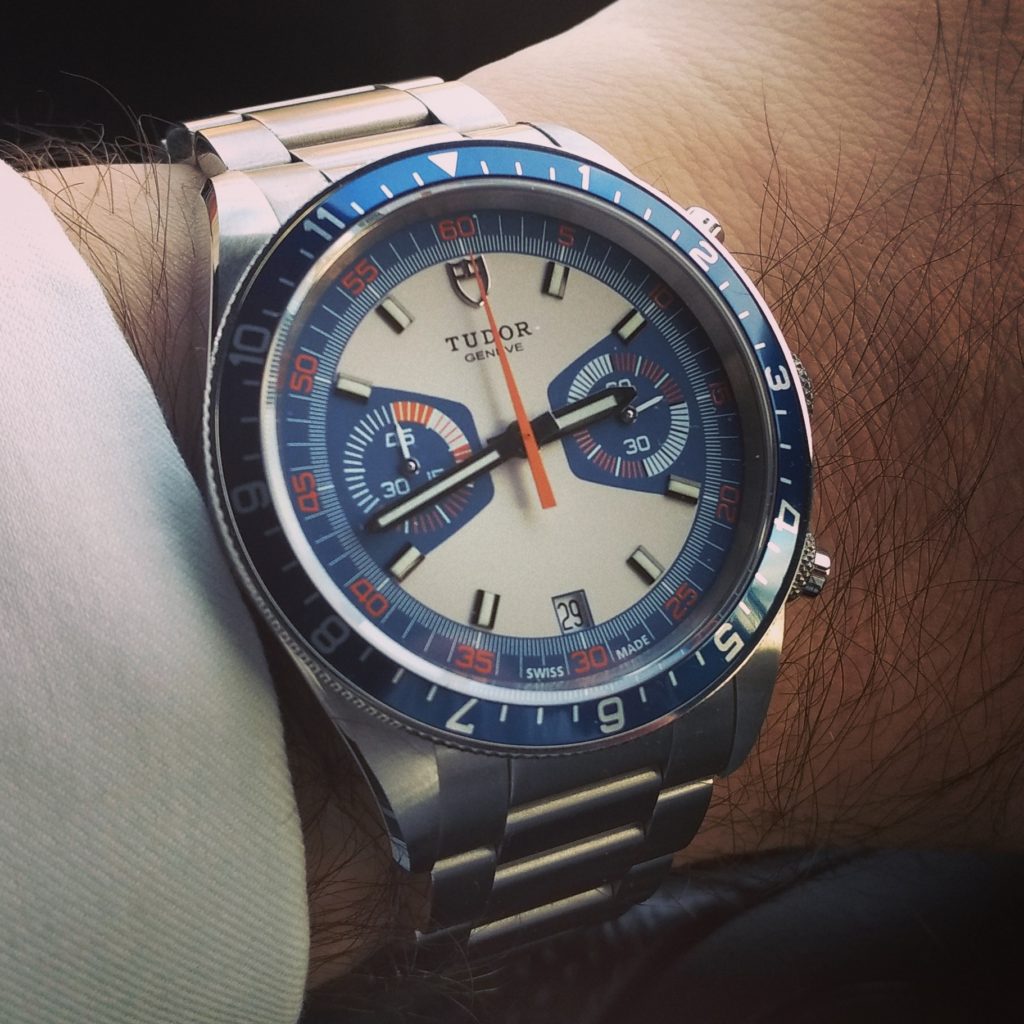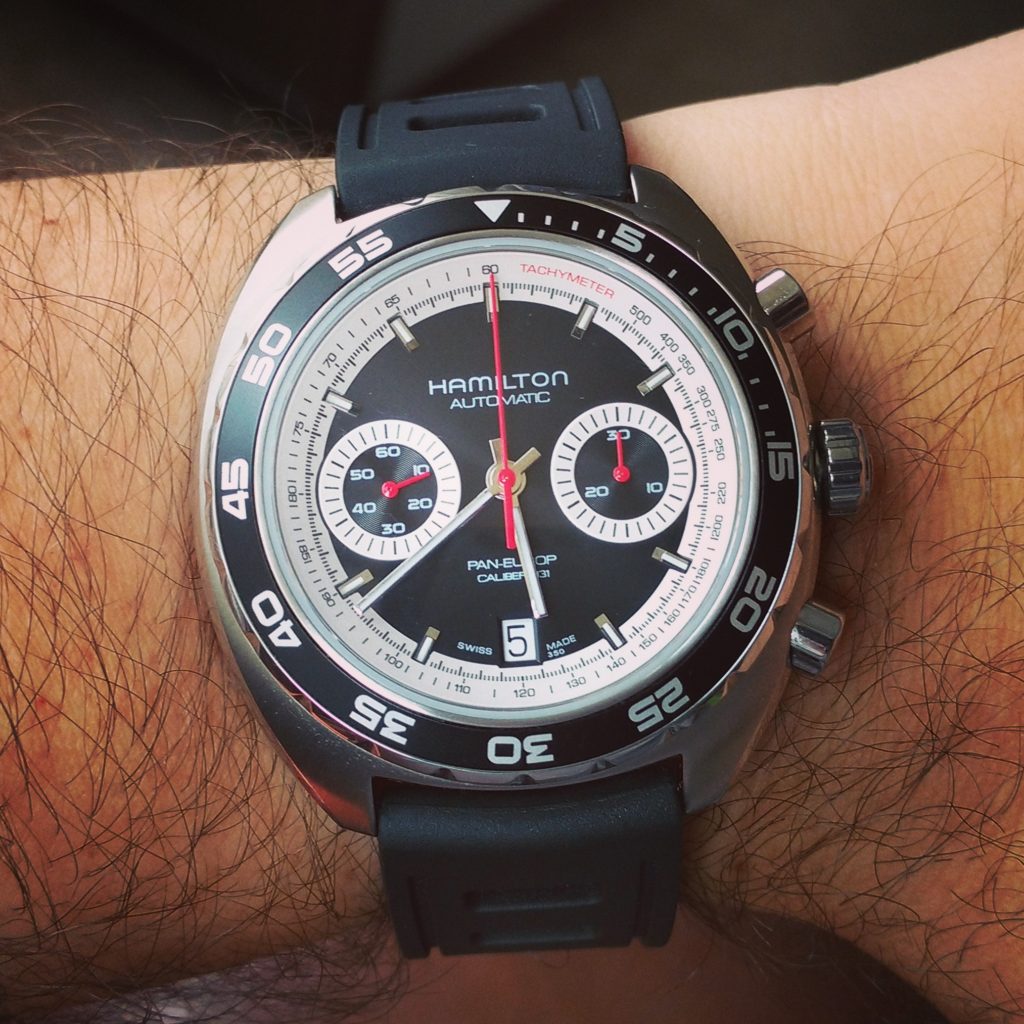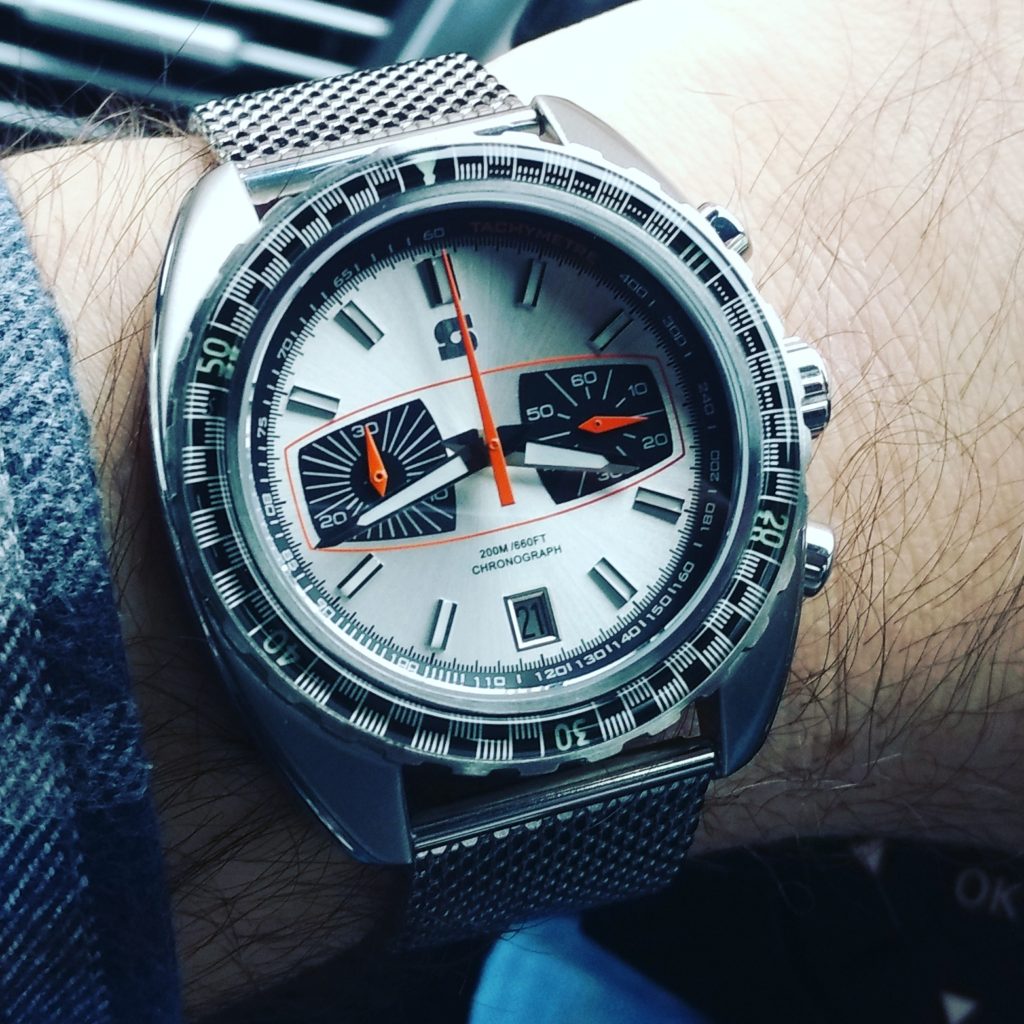 You give a layman this and a Tudor Heritage and ask which one they think costs 4x more than the other, I don't think it would be a clear and easy one for them to answer.
Do I like it more than their previous watch, the Curve? Yes, if I had to choose one, I'd chose the Syncro and I LOVE the curve. The Curve has proved a reliable and pleasurable watch in the time I've owned it and I feel these will be even better in everyday wearing.
I know that I said I'm not here to promote, just offer opinion, but I'm doing YOU guys a favour here as the Kickstarter is soooo well funded, Kyle doesn't need my help.
So with 2 days to go (at the time of writing) on the kickstarter, before they go up to retail price, if you're interested, go along and back one.
The Stratons I've seen for sale seem to keep most of their value (I created and co-admin the "Microbrand Watch Sales" group on Facebook), so you'll not lose out if it's not for you, but if you're at all into retro chronos, you'll be delighted with any variant for sale and kick yourself if you miss out now, as like I say, I don't see Stratons going cheap and these will be the cheapest they'll ever be.
They are beautiful, well made, well engineered, good value and absolutely nail their raison d'etre…to be a thoroughly modern, tough, 70s chronograph watch.