Strapped In Time is a watch accessories store based out of London that was founded by Chris Phiri in 2018. His store has three core characteristics that it was established upon, these are; affordability, personality and quality. Since their humble start, Chris has pushed the store beyond selling to local UK customers and now ships to Europe and the US. This year Chris decided to launch his charities project which aims to donate 5% of all sales to UK based charities, this is fantastic, and we honestly wish more businesses alike would do the same.
Today we will be taking a look at a couple of their Camouflage watch straps that are each priced at £17.99. At present they are available to buy in Blue, Green, Grey, Orange, Red and Yellow and come in 20 and 20mm variants. Each strap also comes with a free spring bar removal tool and spring bars.
Strapped In Time haven't done anything too drastic with the styling of their strap and those with keen eyes might have noted a striking resemblance to the silicone straps you can find on select Panerai watches – albeit minus the camouflage. Starting with the Trapezoidal style buckle that is steel and has a brushed finish, this one is notably more rounded than those found on the Panerai, but the similarities are too much alike to ignore. The buckle is secured in place with a spring bar, and the quality feels good, it is thick and robust, the tongue is the same too. The brushing looks nice though I did spot some very minor imperfections – but nothing alarming or overly concerning.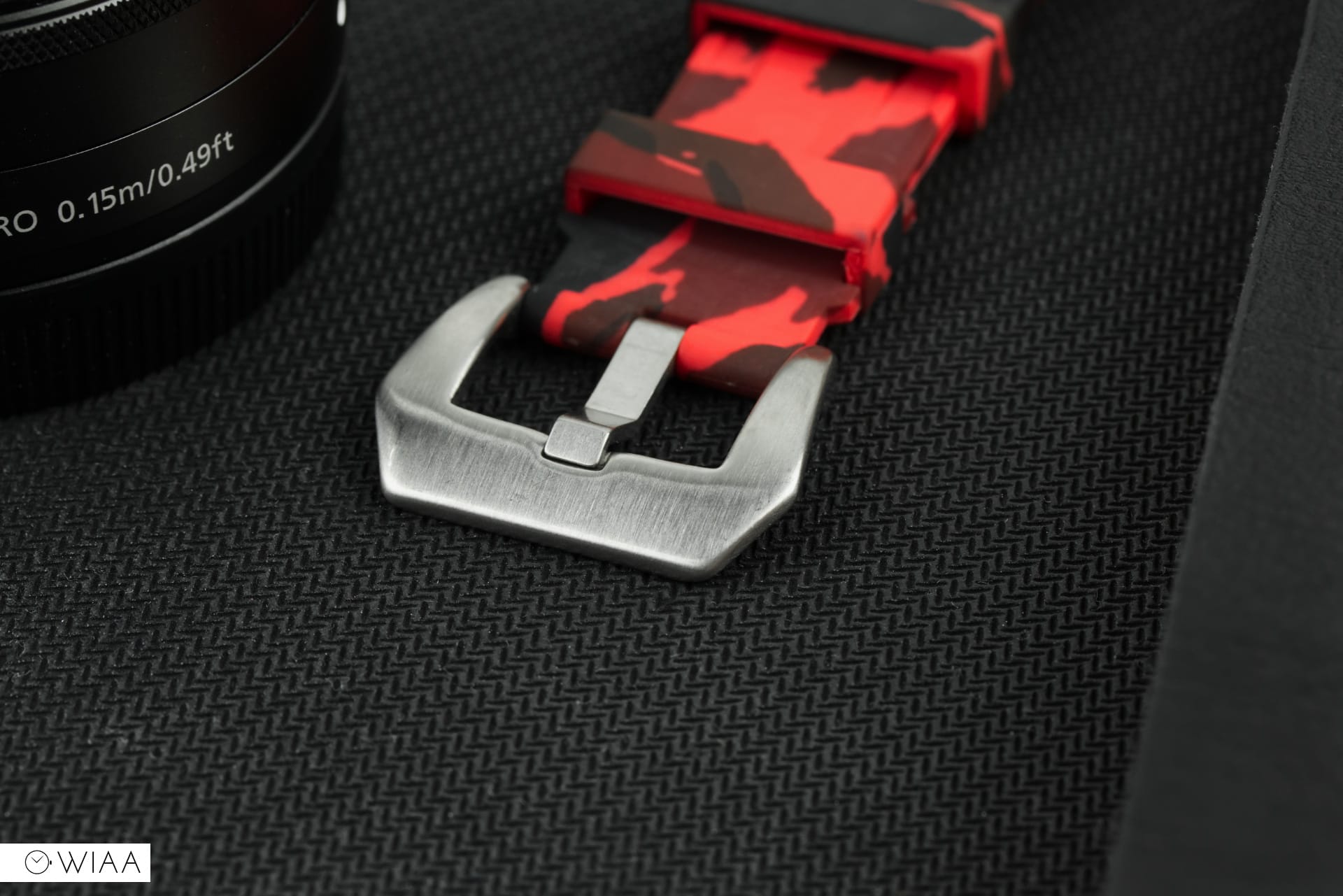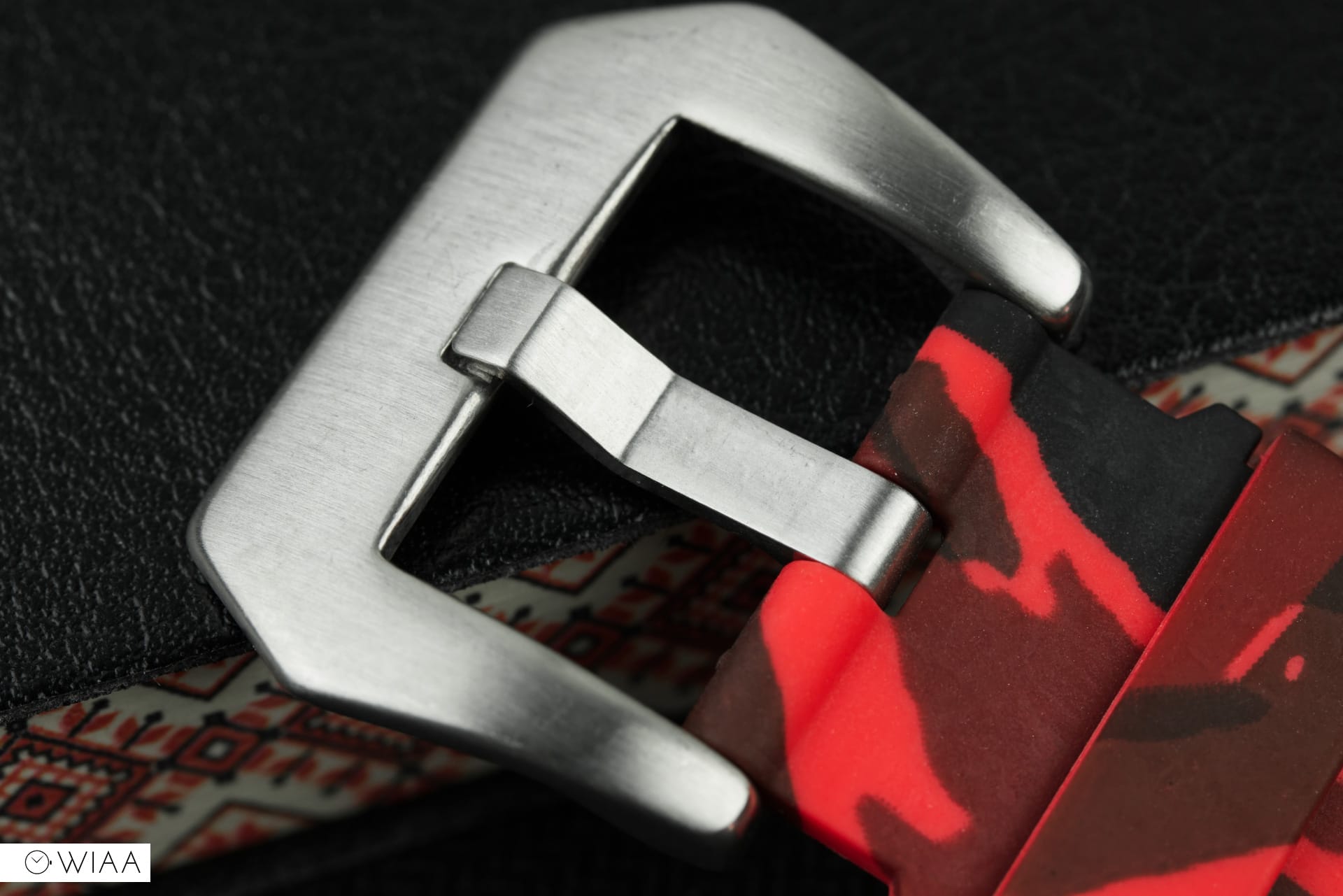 The top portion of the strap is approximately 75mm in length without the buckle and 95mm including the buckle: this is about average for the style of watch strap. At its thickest point, it's 3.8mm and 1.8mm at the thinnest. The design is very similar to the Pans and has two channels running vertically up the strap which slowly blend back into it. This portion of the strap also features a flared set of keeper guards which lock the top keeper in place, this is something I haven't encountered before on a silicone strap, and I have to say that I prefer free-floating keepers, however, I appreciate some thought has gone into it. The second silicone keeper is free to move and is as good quality as the first.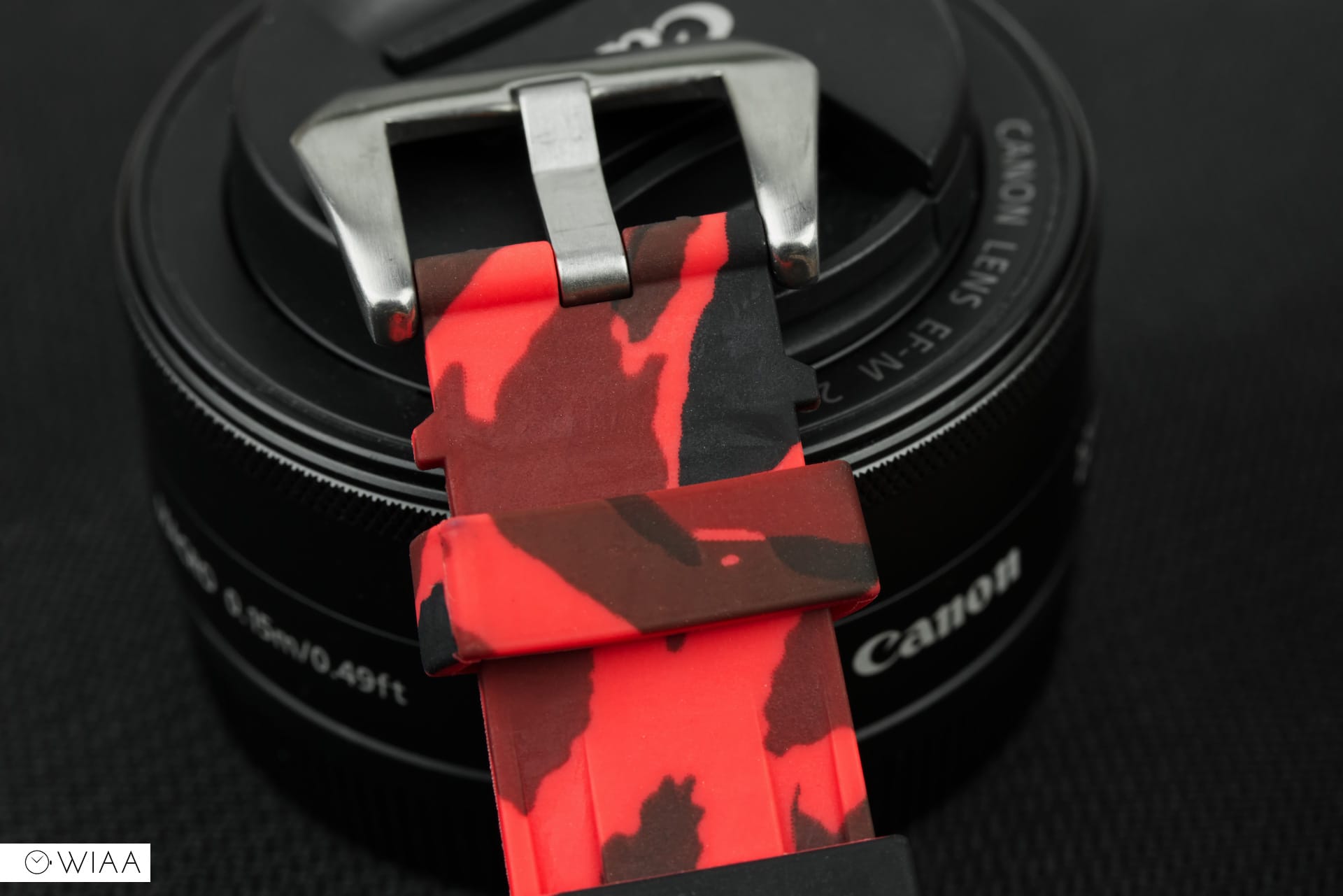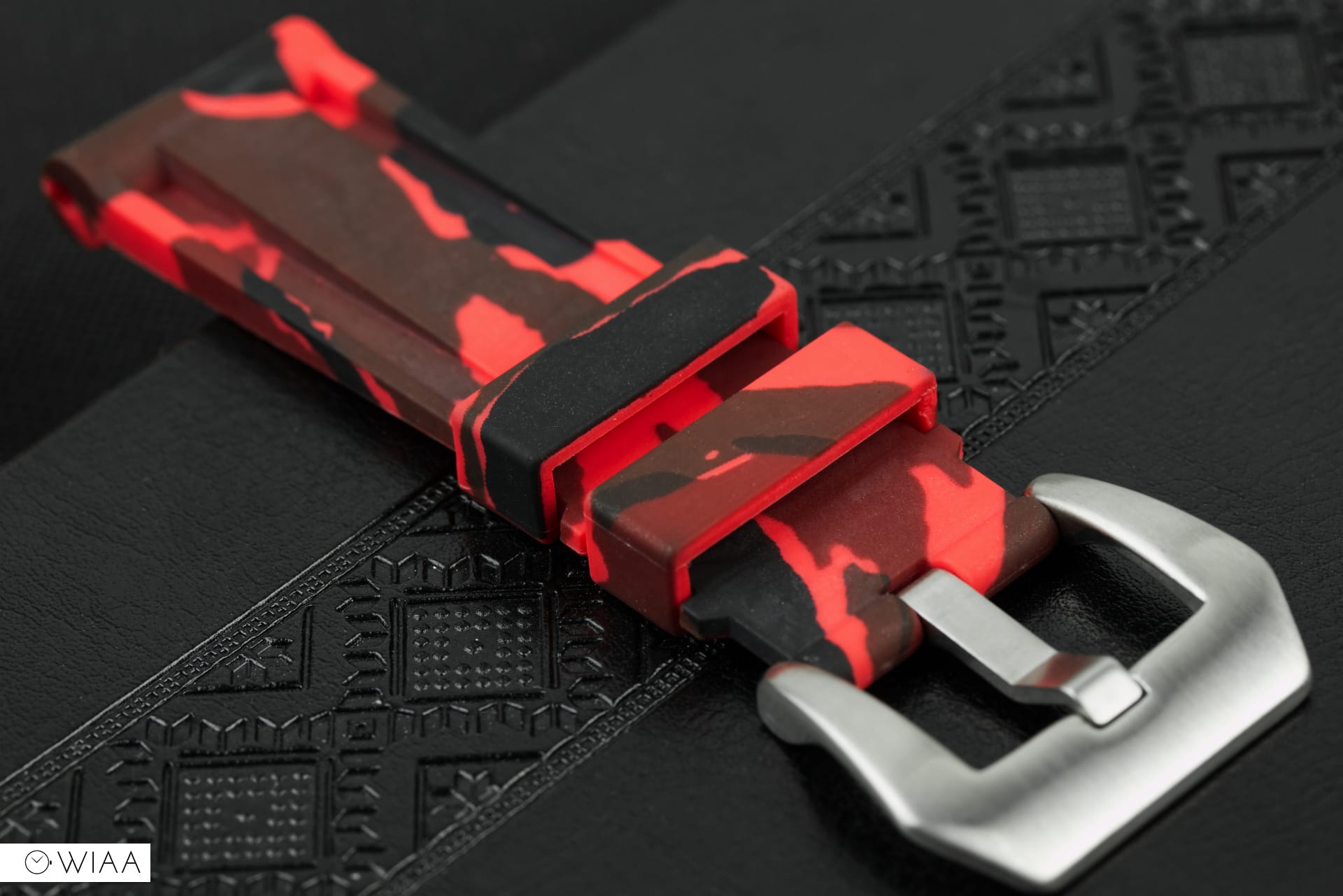 The bottom longer section of the strap mirrors the top and features the same design trait, though it should be noted that this portion of the strap has a more taper going from 22mm to 19.5mm. You'll also spot the cleanly cut adjustment holes of which there are seven. This side of the strap is the same thickness as the top section though it's around 115mm in length.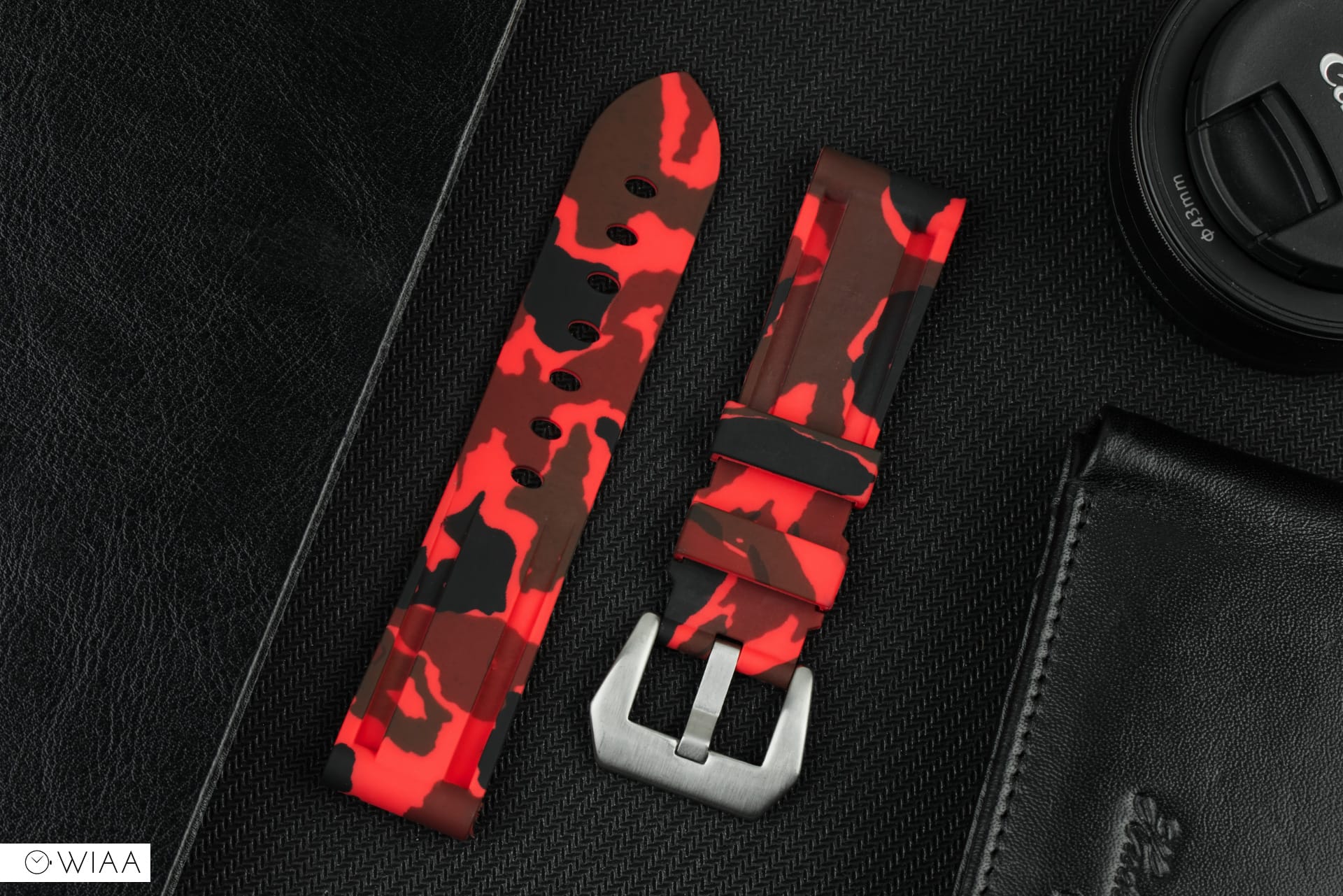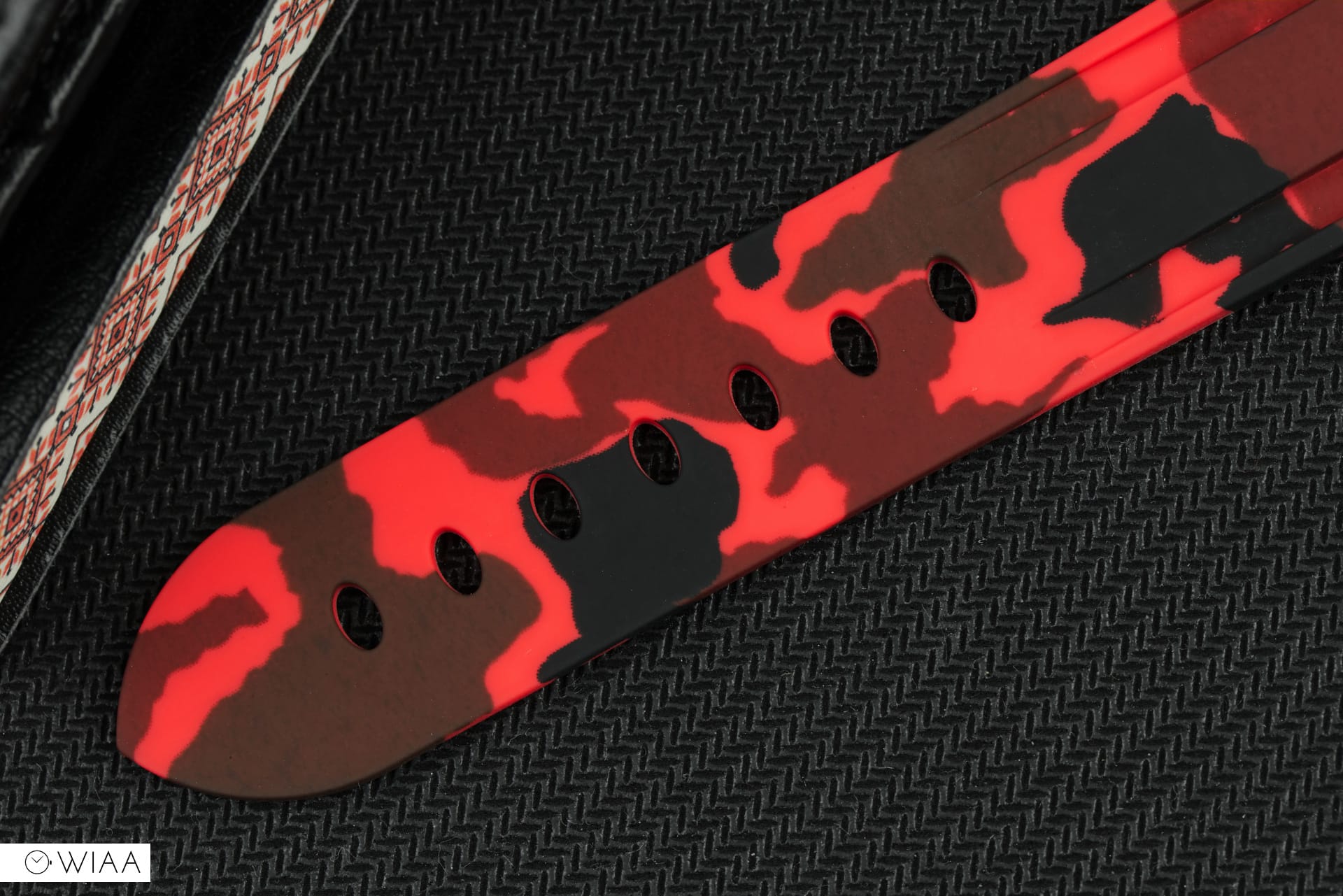 In terms of everyday wear, I found that the silicone of this strap is of good quality; it is not too hard nor too flimsy feeling and strikes a nice balance. The silicone is plenty flexible which is a big plus, and it's very smooth too. On wrist I found that the strap feels great, it doesn't get tiresome to wear, and it is a strap style that I could comfortably wear without feeling the need to adjust or remove it. I noted that straight of the packaging the strap curves and flexes as it had already seen plenty of use, this is superb as there is no break-in period to soften it up making it comfortable to wear as soon as you purchase it. The strap isn't too heavy either coming in at 20g this means that it doesn't add much heft to your watch and cause the heavyweight feeling some other straps can.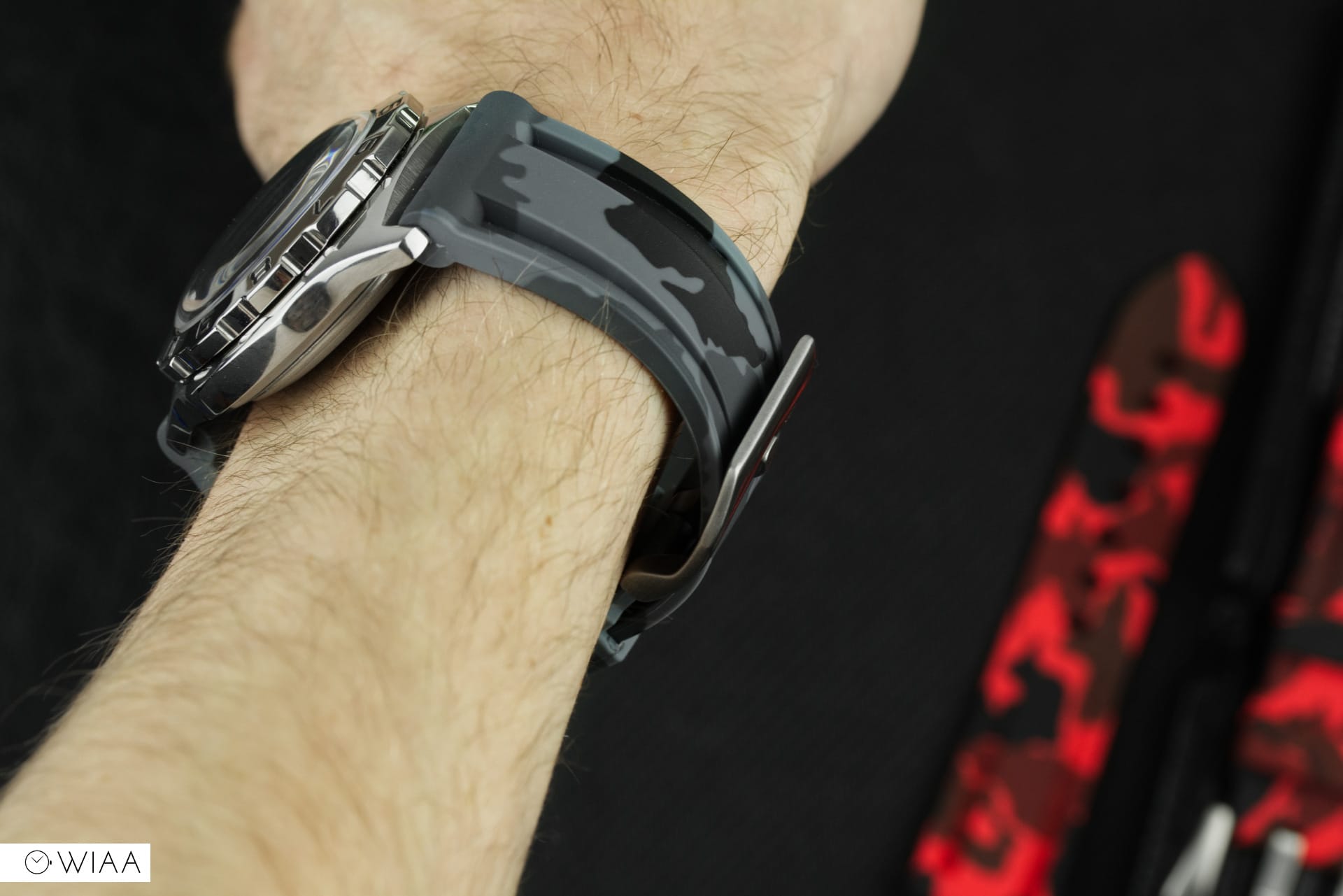 Overall the Strapped In Time camo strap is good, the strap is well made as a whole and is very comfortable to wear all day. My only slight drawback is the size of it, for me and my six-inch wrist I found that it was a little too loose, this wouldn't be an issue beyond six inches, however. It would be nice if Strapped In Time could offer the same strap with a slightly shorter total length as I think that way more consumers could wear and enjoy it. To the price point and I would say that it's acceptable though not amazing, the deal is sweetened by the bundled strap removal tool and the spring bars though I have seen this strap elsewhere with a lower price point.
The Grey, Red and others featured can be purchased here: https://strappedintime.co.uk/products/camouflage-watch-strap