This last week I have been getting to grips with the Wreck from Spinnaker. Spinnaker is quite a well-known watch manufacturer with a good range of dive watches at affordable prices and styles that most people will find appealing.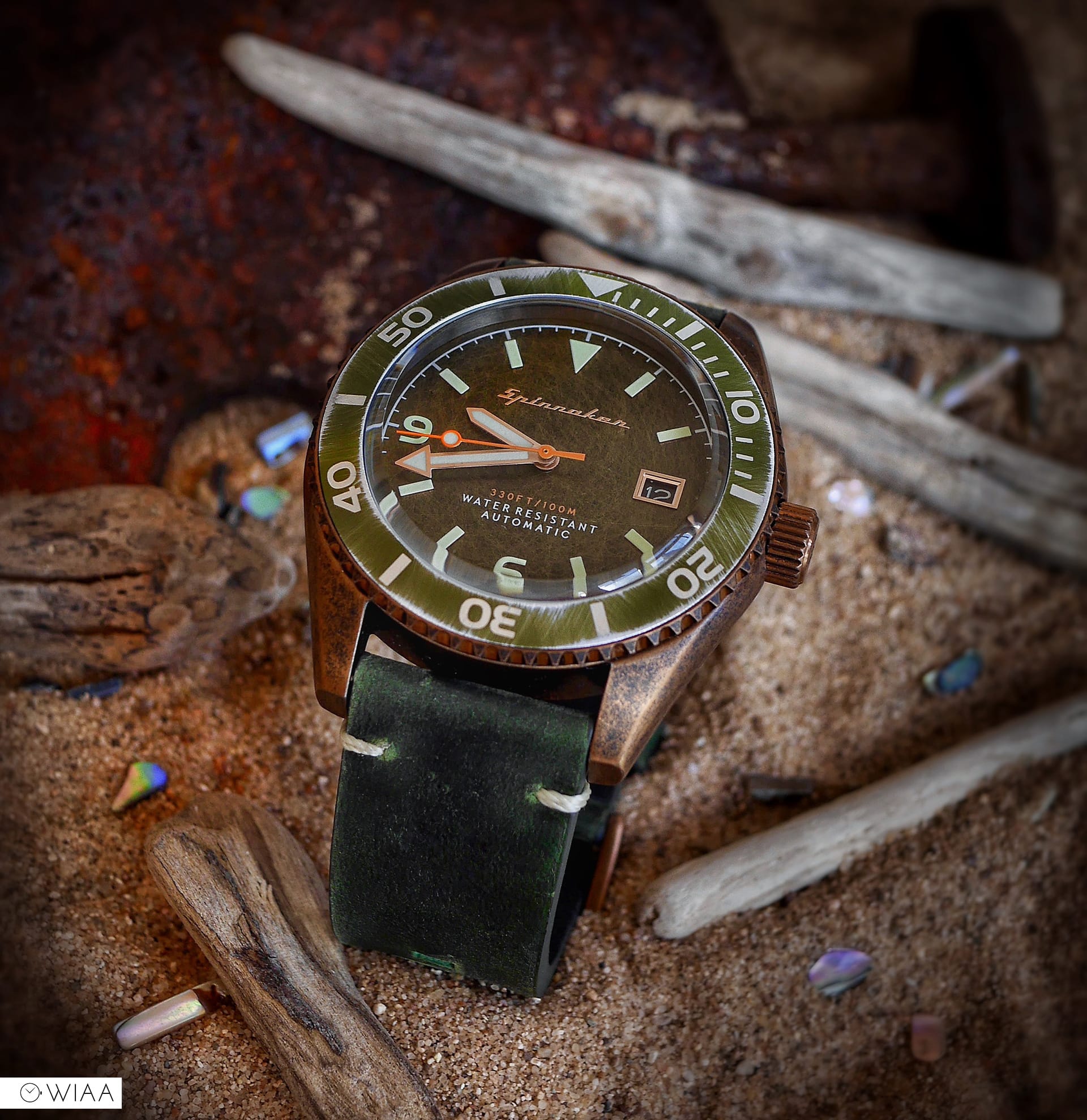 The Wreck as it's aptly named is a distressed finished diver that makes you think it's a lot older than it is. The watch finish is worn and faded, and on this particular model, had a brassy patinated case finish which worked well with the green colour scheme. Those metallic and green tones do work well, and although green is not my first colour of choice for a watch, I couldn't help liking this the more I looked at it. The watch face itself has a similar scratched and distressed look, but it's not overdone as to affect the legibility of the dial. The spinnaker logo, date window and hour and minute hand are finished in a rose gold colour which again works very well against the green. Indices are applied, and lume filled as are the hands. The second hand is a lollipop style in orange, giving it good contrast and legibility at a glance. The bezel insert is a simple green aluminium one, again made to look old and distressed with bold but straightforward ten-minute increments.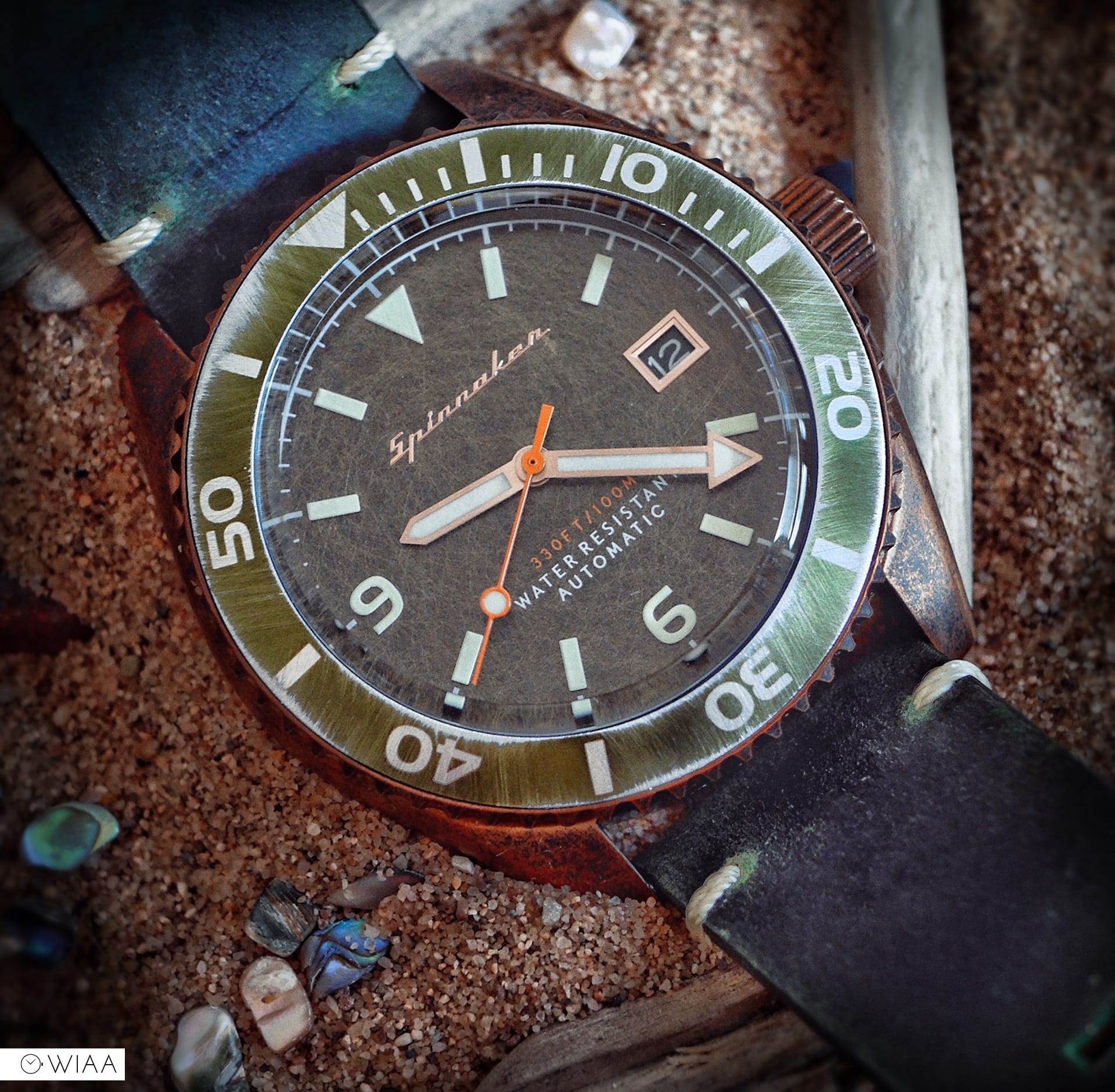 Now, this isn't a small diver with a case size of 43mm, but the lugs curve down nicely, and on the wrist, it didn't feel unwieldy or too large. It has a nice heft while not being overly burdensome. I'd say the balance of size and weight (130g) on this one is pretty much on the money for a dive watch. The case is made from 316L so reasonably standard in terms of materials used and with a lug width of 22mm, it will be easy to find straps if you want to swap it out. Speaking of the strap, the strap that comes on the Wreck is a very lovely leather vintage-style strap in a nice thick leather that is supposedly water-resistant. The strap is in a dark green, and although the subject of leather straps on dive watches regularly splits opinion in the watch community, it has to be said it suits the vintage vibe of the wreck and is very comfortable. I usually find that straps or bracelets at this price point are a weak point or an afterthought on watches, but this one is genuinely good once broken in.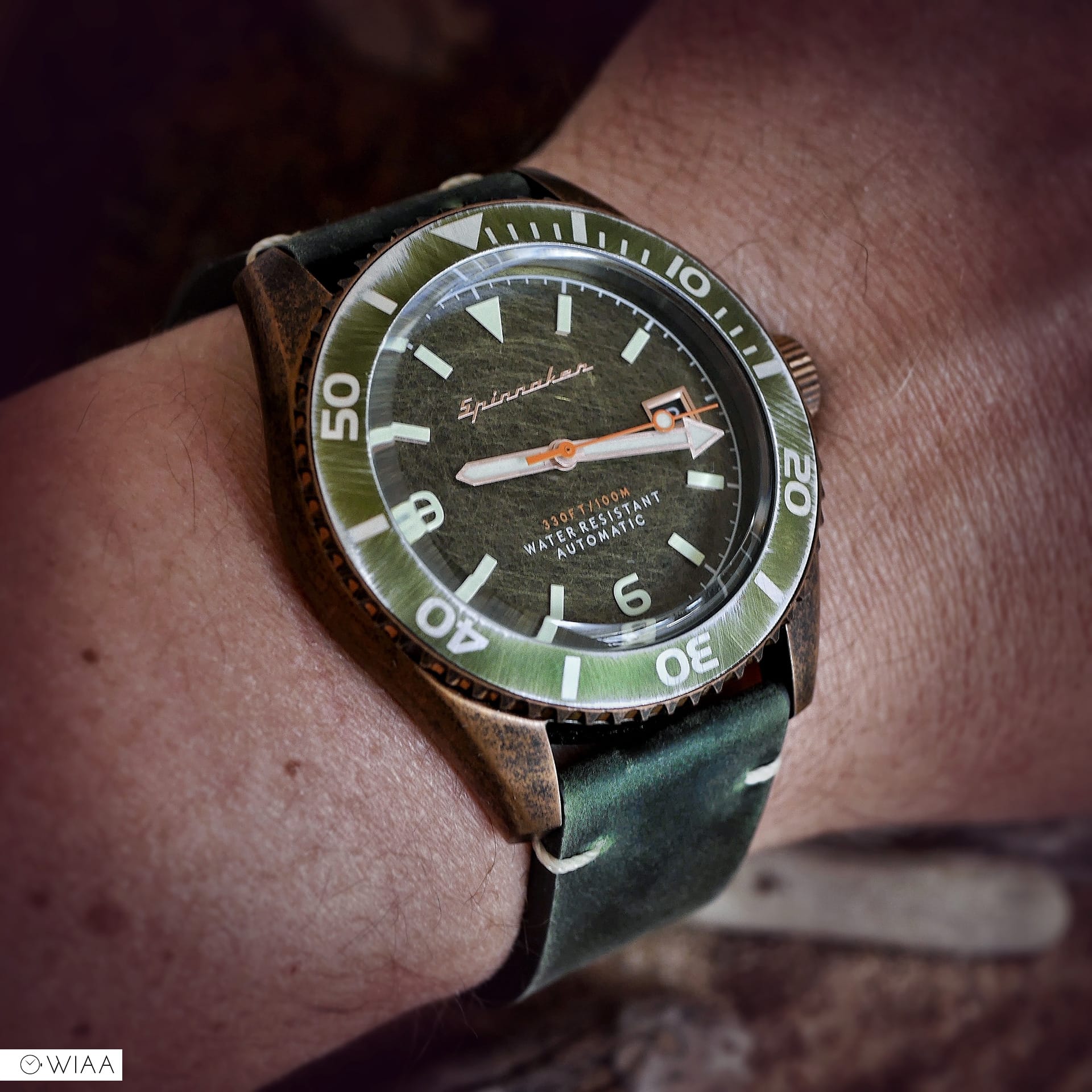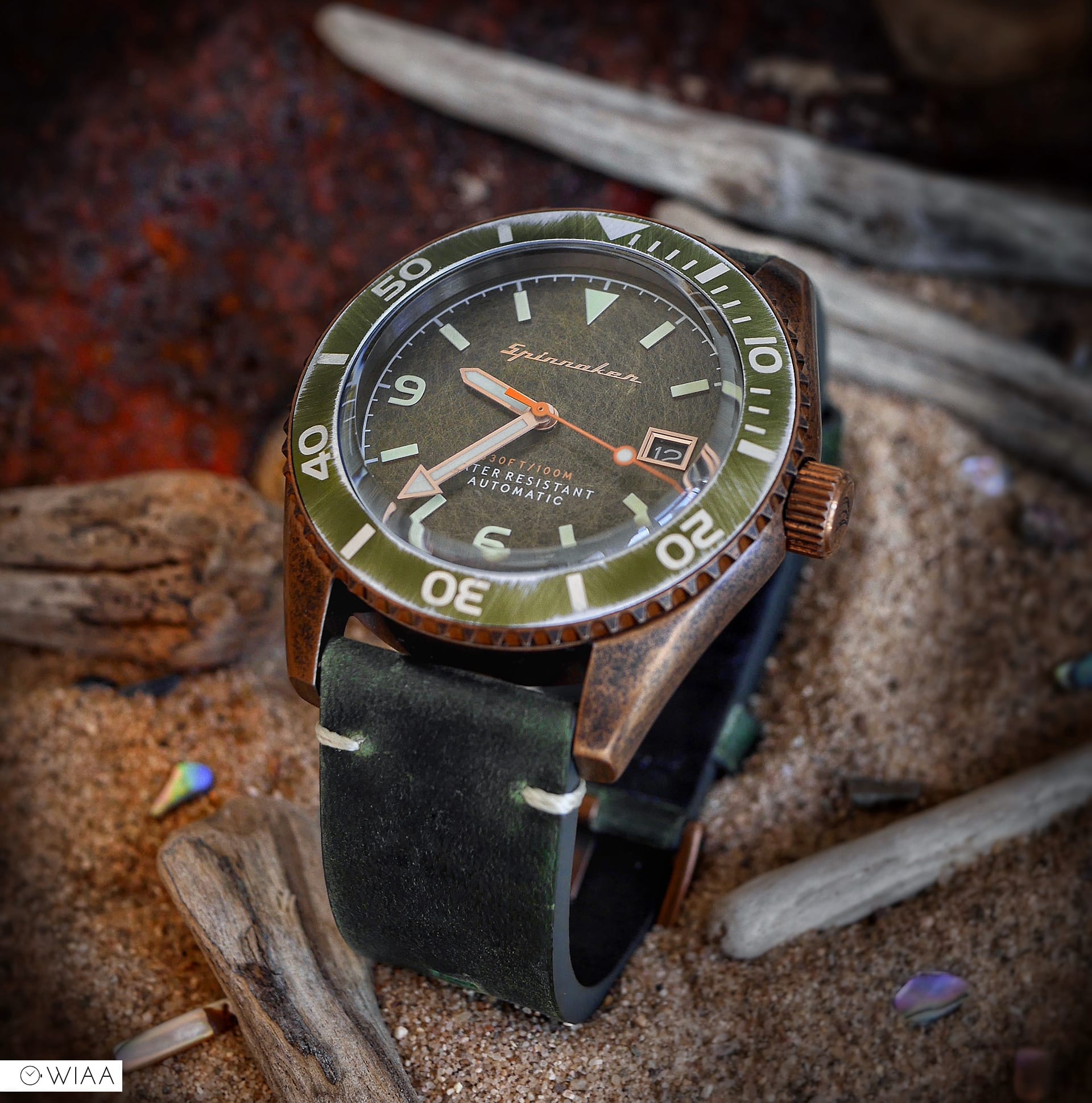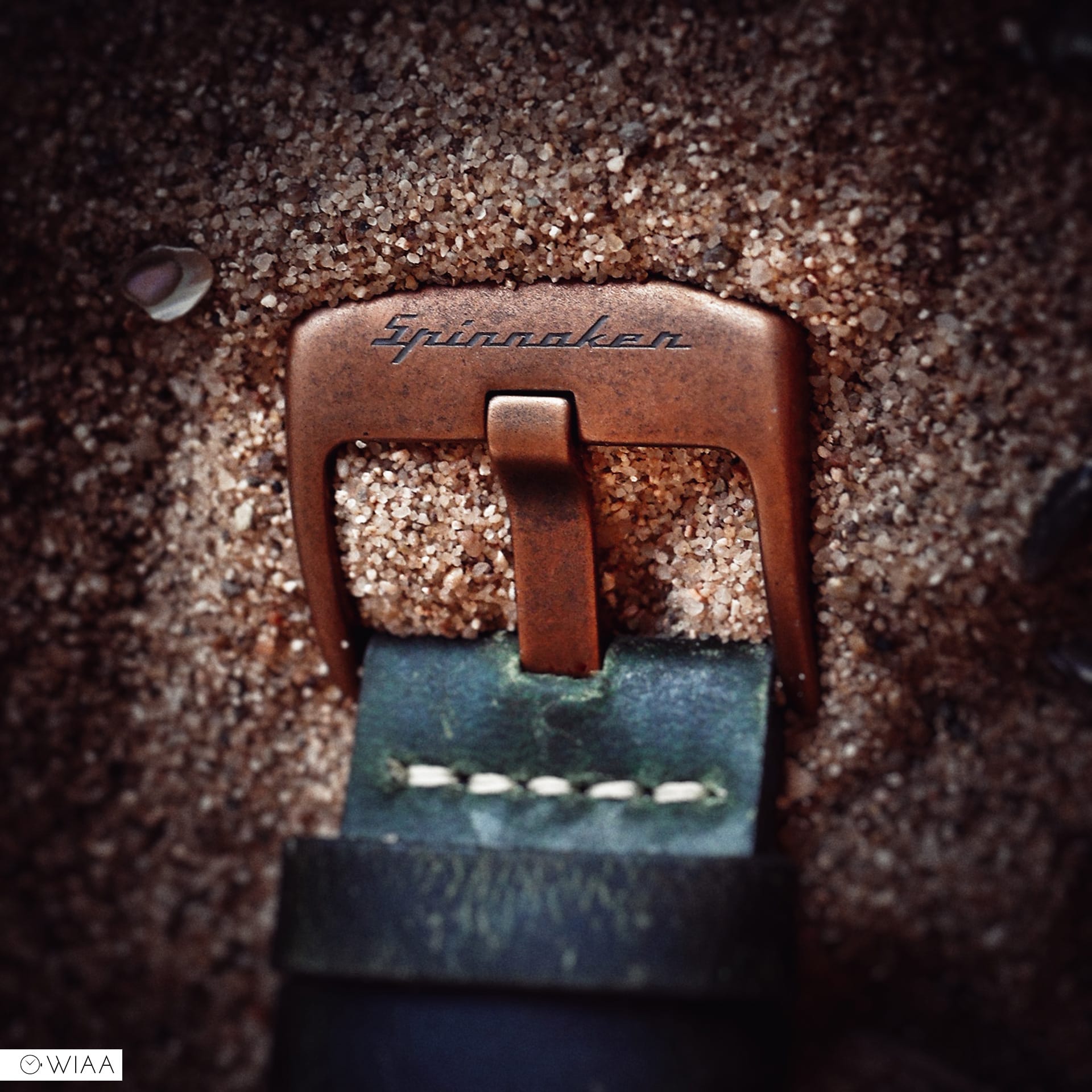 As with most watches, there are points I would like to change. The Wreck is positioned as a dive watch but has 100m of water resistance. Generally, on a dive watch, I'd like to see 200m to be on the safe side. I know many people may never go near the water with the watch so it may be a personal preference, but still, as a dive positioned watch I think they could have gone further. The case does have a screw-down crown, so it should be perfectly adequate for light water usage. The crystal is a mineral crystal with chamfered edges which looks fine, but again a piece of sapphire would have been an excellent addition and been harder wearing in the long term.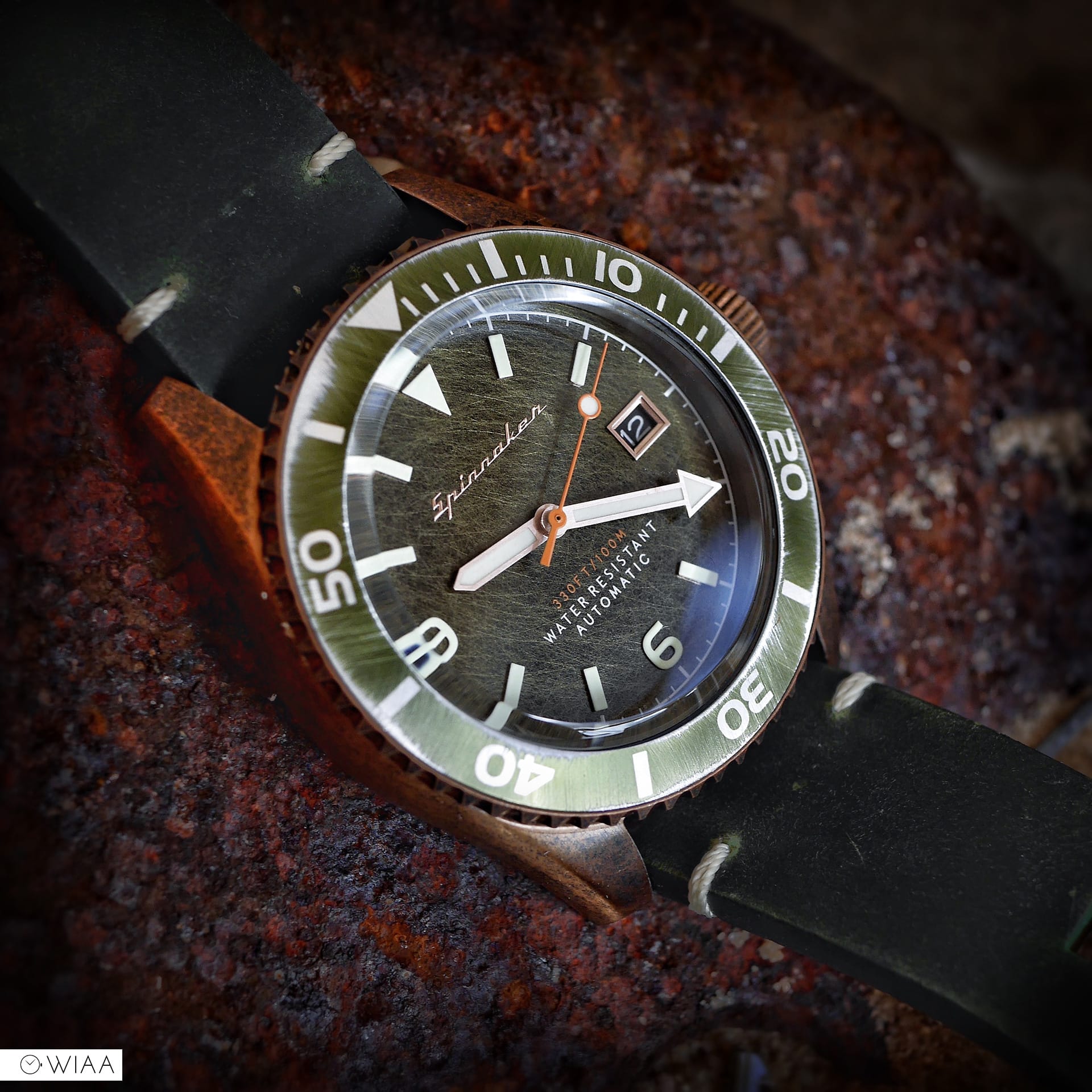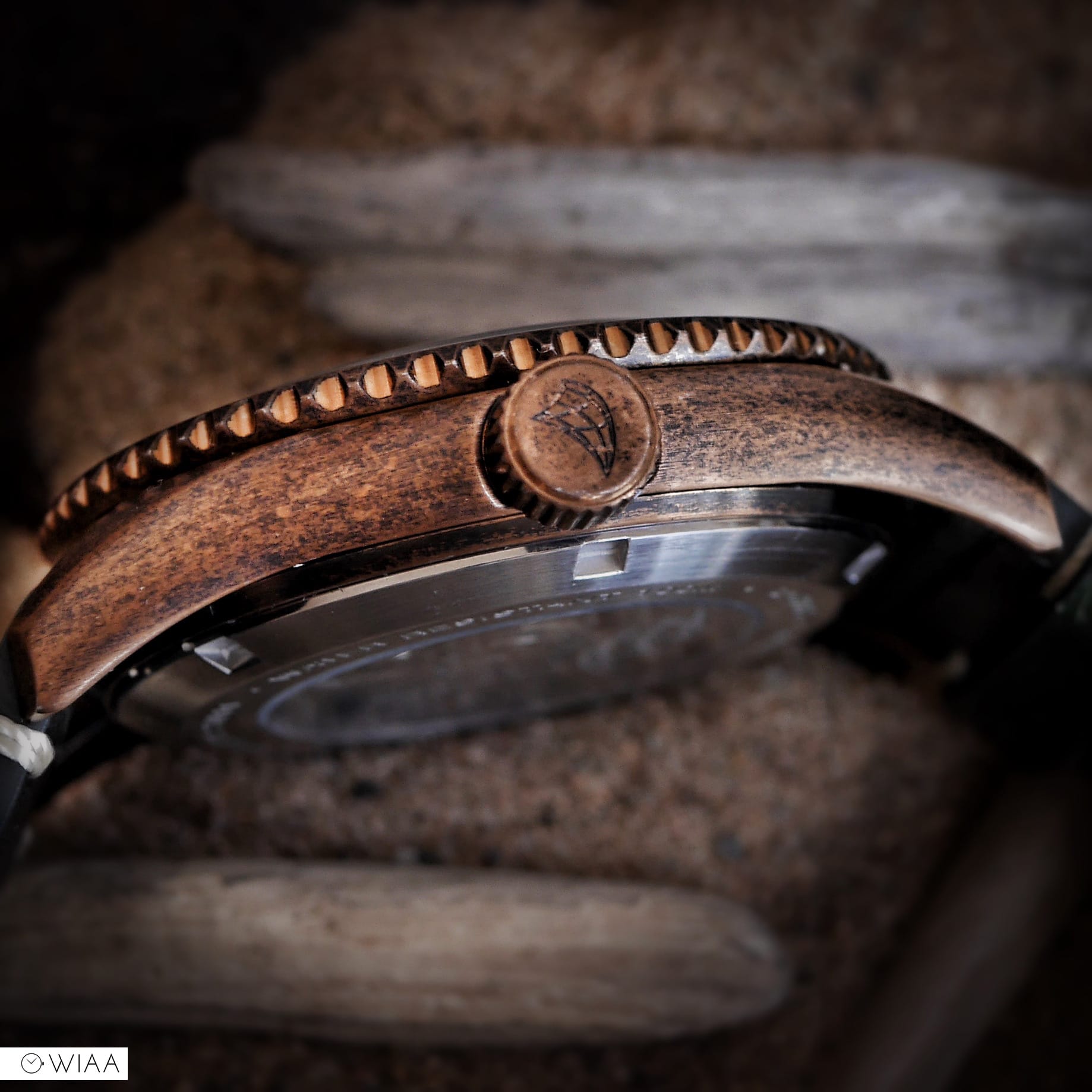 Finally, the Wreck has a display case back through which you can see the Spinnaker signed rotor on the NH35 movement from Seiko. I'm not adverse to display case backs, but I think it would have been money better spent on improving the crystal or water-resistance of the Wreck. The NH35 is a reliable, robust movement so works great in an application like this and will be easy to maintain and regulate as needed by any competent watchmaker, but it really doesn't need to be viewed, and the display case back doesn't fit with the vintage theme in my opinion.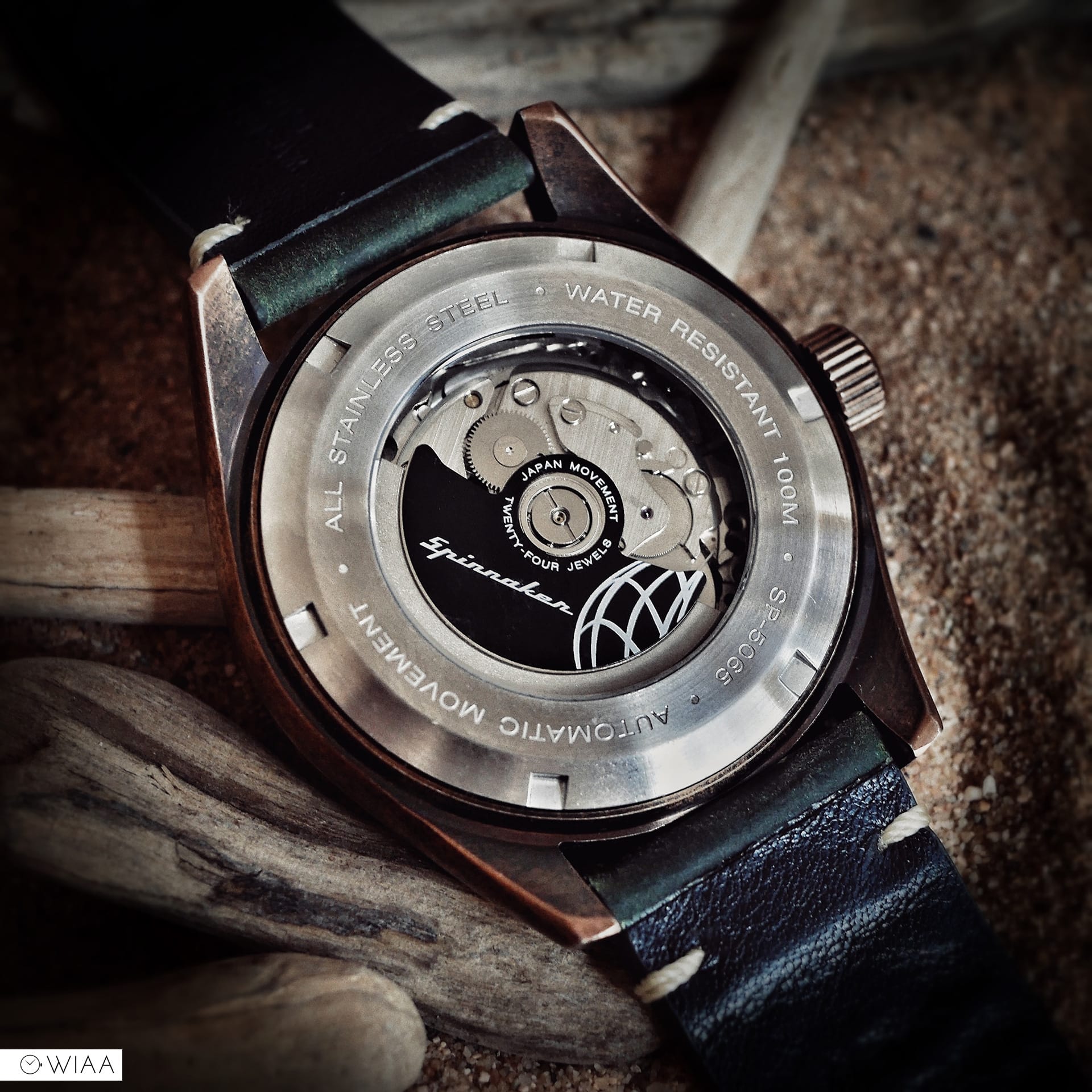 So in conclusion, how do I feel about my time with the Wreck? Overall I was unsure at first, but after wearing it, there is something genuinely fun about the aesthetics of this watch that make it pleasant to wear. The green works very well and they chose an excellent shade, and case colour combination for that vintage wrecked vibe they went for in this green version. With a reliable movement that is available in far more expensive pieces, I found myself overlooking some of the points I didn't like so much because as an overall package the watch works very well. I've enjoyed my time with the Wreck perhaps more than I initially thought I would. With other colours on offer from Spinnaker as well I think this will appeal to a lot of people and is a solid offering in the range.
Specs:
Case 316L distressed
Diameter 43mm
Bezel unidirectional matte Aluminium distressed Lug to lug 50mm
Lug width 22mm
Crystal mineral glass
Leather water-resistant strap
100m water resistance
Weight 130g
NH35 movement
Price: $280 / ~£225
USE CODE WIAA20 for 20% off: $224 / ~£180