CATEGORY: A Watch I Own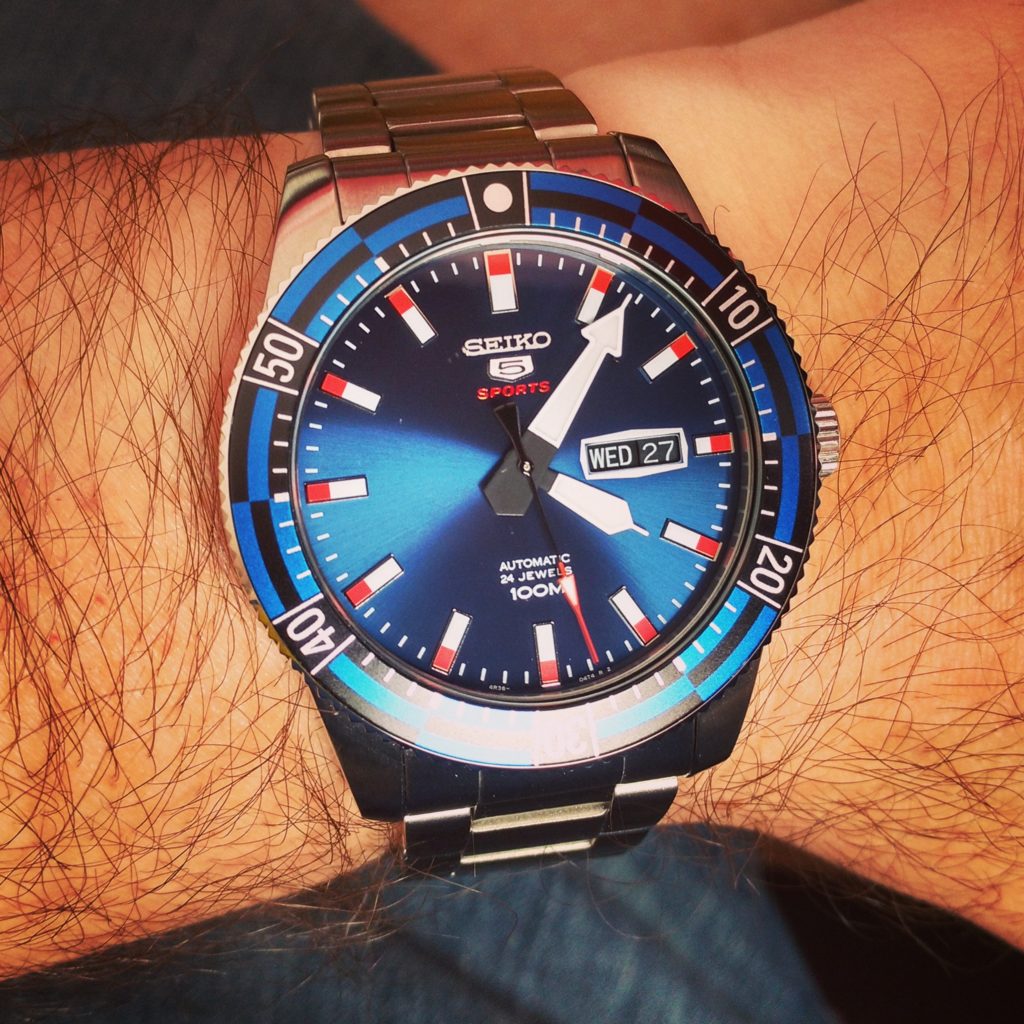 Seiko are my favourite watch brand.
Always have been. Being born in the late 70s meant that my childhood Bond was Roger Moore. His gadget laden Seikos had a lasting effect on me. They were the coolest watches ever.
That SEIKO font (Rockwell) on an advert or a watch always held a special kudos. I've found that things that were "magic" when you were young, always remain so.
I got my first Seiko at Christmas in 1987 as a young lad. My parents delivered me a Seiko 5 auto. I recently polished it up, rubbed the crystal with toothpaste and put it on a period strap. Here it is, my first Seiko, my first analogue watch and my first automatic. It still works and it's never been serviced.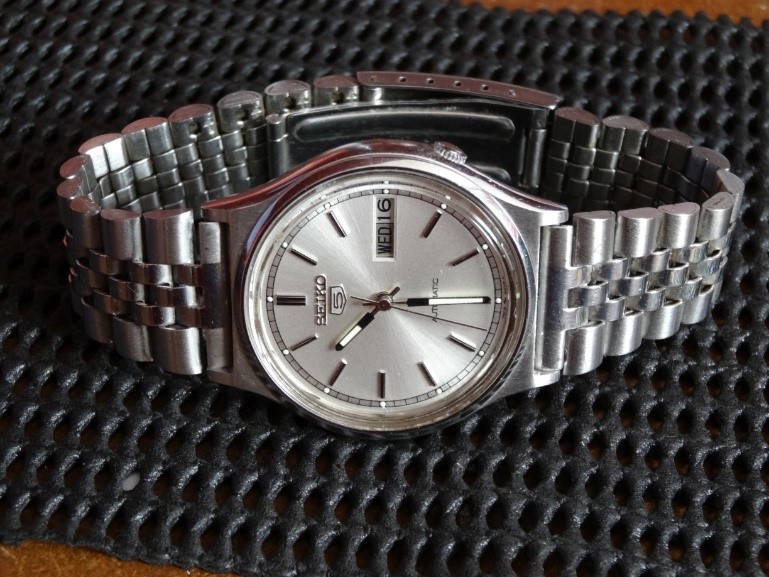 I have a lot of Seikos, and why not, they make every kind of watch you could reasonably want. I don't think anyone else has such a varied selection of models. The economies of scale of Seiko production and the fact they are made "in house" mean that they offer tremendous value, build quality and finishing.
Some people don't get why so many love Seikos, I guess it's because they've never owned one. There's bound to be one that they like if they look hard enough.
The only thing I don't like about Seiko is that they treat us in the UK very poorly. We get next to no autos. Next to no 5s. We seem to just get Kinetics and Solars. Nothing wrong with them, but the really nice and different models never seem to make it over here (Recraft, SARBs anyone?) I don't think I've bought a Seiko from a UK seller for over a decade.
So, enough of my romance with the Japanese giant, what the hell am I actually reviewing?
Well, I have a special passion for retro Seikos (or retro watches in general, it's back to that childhood magic thing) and one of my faves is the Seiko "Rally Diver".
Browsing one of the watch forums, I stumbled across this:

Hmm. That bezel looks familiar, as does that face. The case and strap is different though. Hmm.
It certainly echoed the 70s Rally Divers, but seemed to be a modern interpretation as opposed to a reissue. I already had a blue Rally Diver, but was still intrigued.

I dug further…44mm case, 22mm lug width, 4R36 24 jewel hacking and hand-winding movement. £107 shipped from Singapore? Gotta be worth a punt…and I'll have the blue…and the black one too.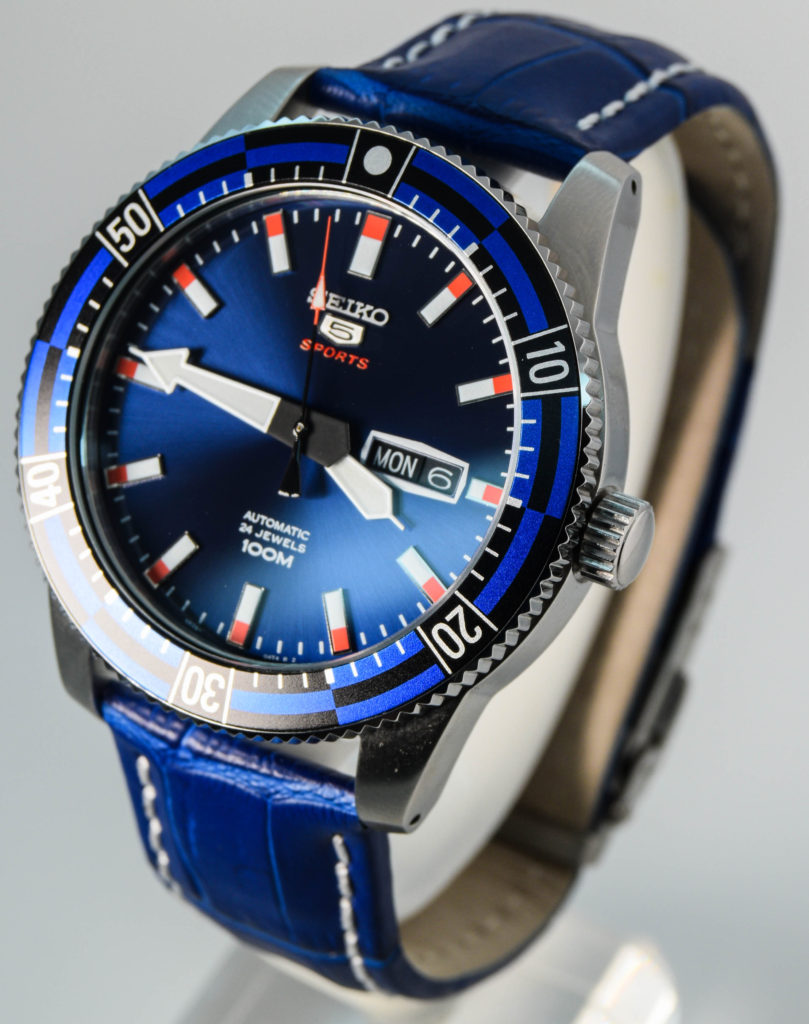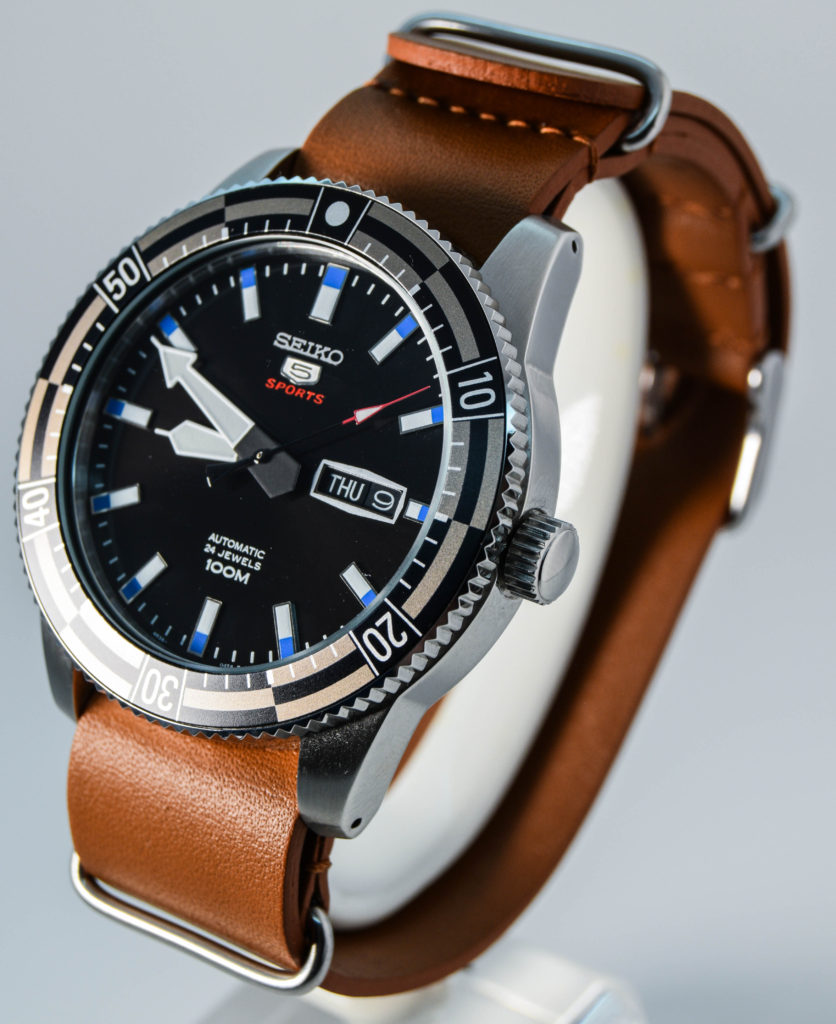 It's great when you buy something on a whim and it turns out to be epic. These turned out to be epic.
So I then bought the silver version. And while I was there, I noticed a Pepsi variant. Not a "Rally Diver", but certainly the same except for the face, hands and bezel.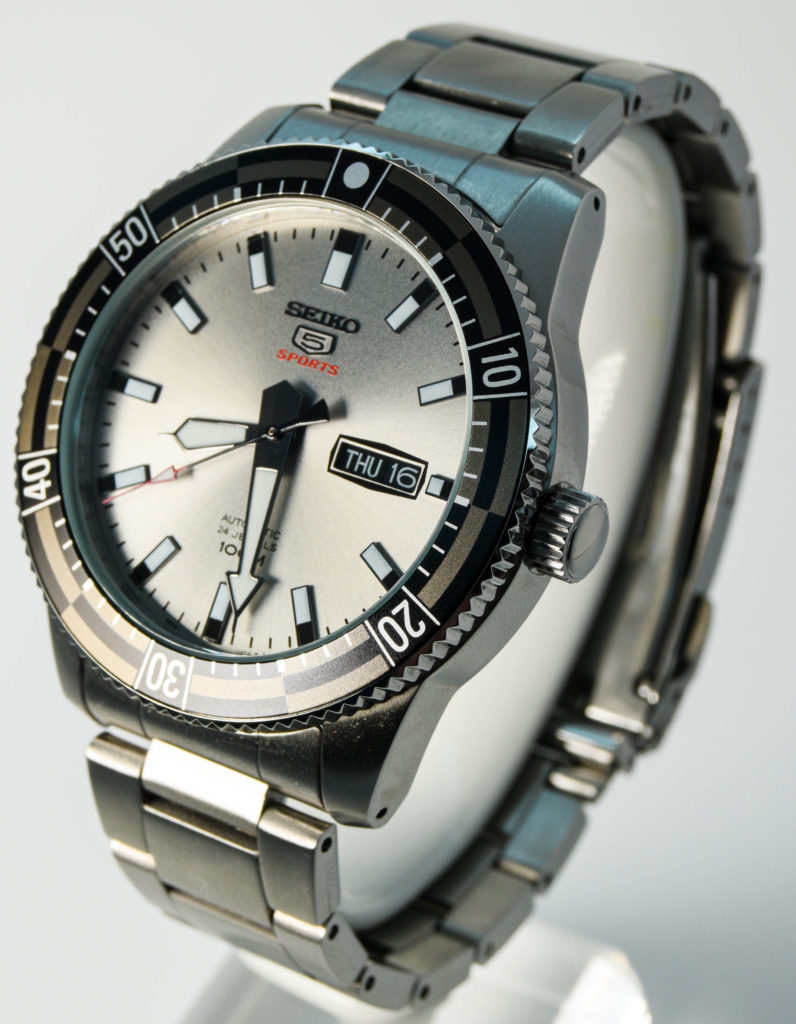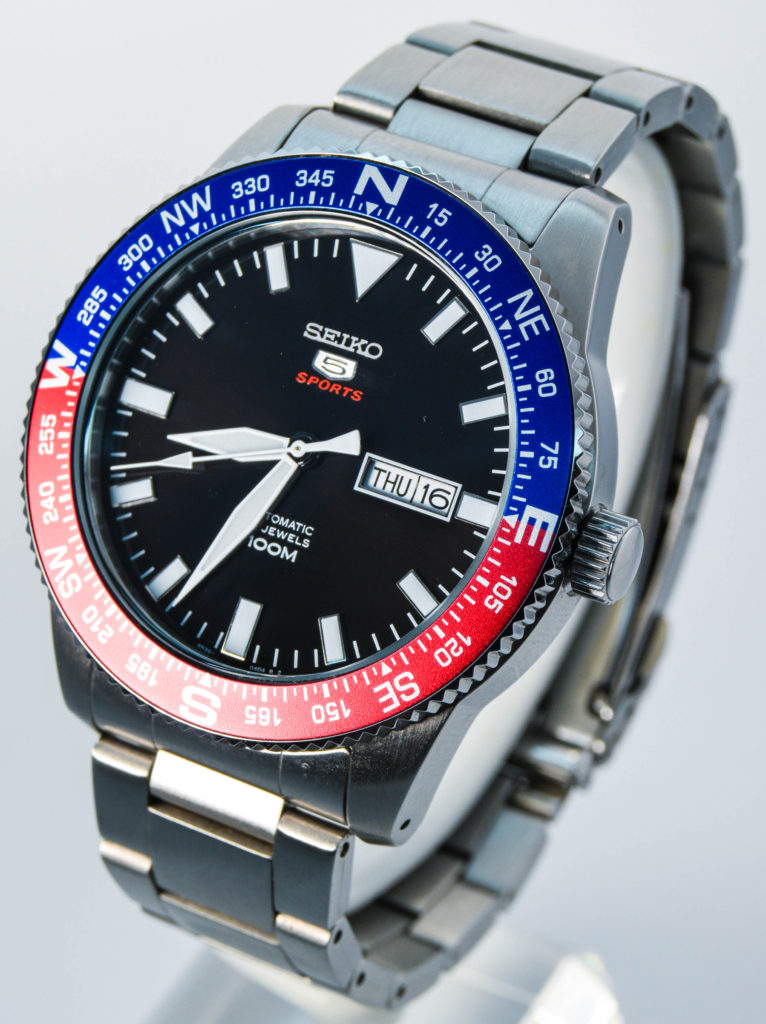 So, I bought essentially 4 of the same watch. Yeah, I know…
But here's the thing. I own a lot of watches. I don't think there are better made, finished, feature rich or aesthetically pleasing watches as these for near their meagre asking price.
Here are the specs:
Mechanism:  Seiko 4R36, 24 Jewel Automatic, Hacking, Handwinding
Water Resistance:  10 BAR
Glass Material:  Hardlex  Glass
Case Back: Screw See-Through Case Back
Band Type: Metal
Case Thickness : 12.62  mm
Case Diameter  :  44  mm
Lug Width : 22 mm – And they're drilled for easy strap changes.
The faces are wonderful. All are "sunburst" and really crackle in good light. The hands are big and clear and have decent lume on them.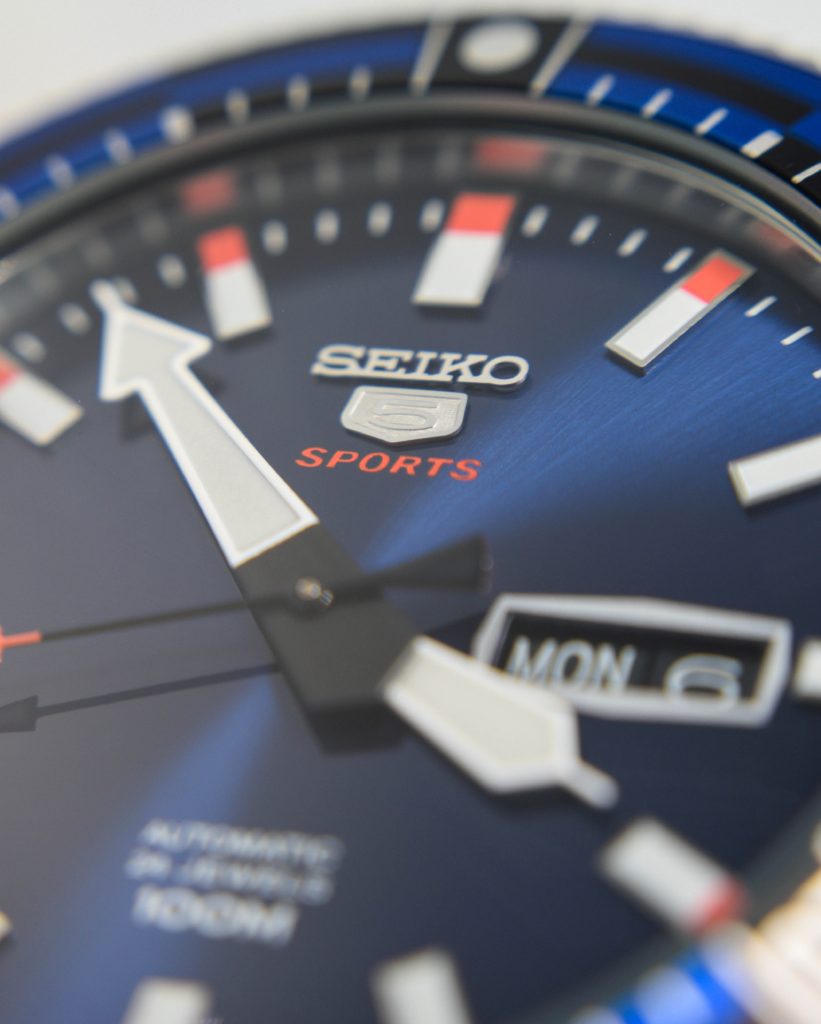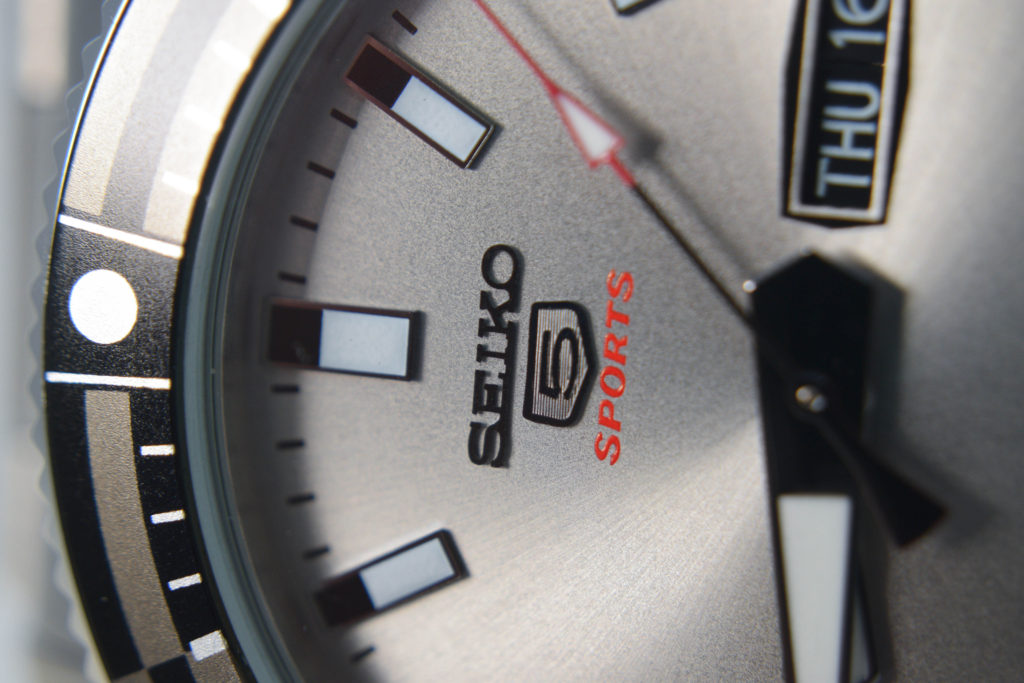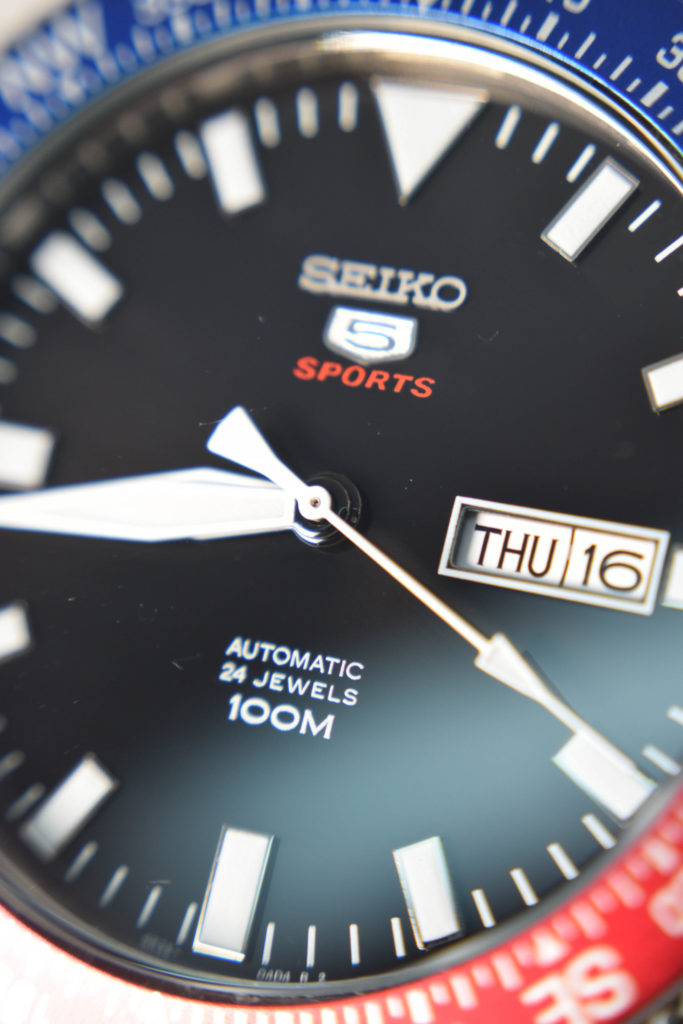 The indices are applied and lumed.
The cases are brushed on the top and polished on the side. Everything has a heft, this is a big watch, and feels really well put together. But…I would have loved them even more if they had a cushion case like the originals. But part of me thinks that they were trying to bring the design up to date as opposed to mimicking the 70s style completely, so that they don't limit the market.
The bezels are wonderful, just aluminium inserts and not the worlds tightest (the pepsi compass one doesn't ratchet) but they look great.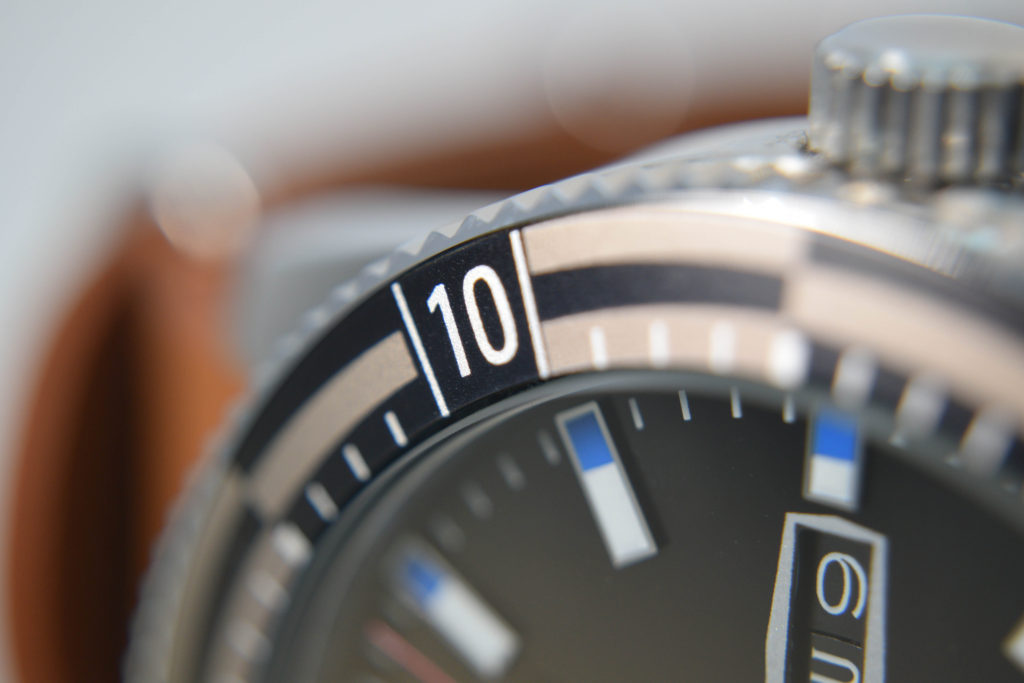 The 4R36 movement is proving to be a great workhorse. 24 jewels, day / date, hacking, hand winding and you can see it through the see-through case-back. This is what is in the "Turtle" diver and that costs more than twice the cash…and it's a better movement than what's in the beloved SKX.
The only think I'm not over enamoured with is the bracelet. Nothing wrong with it, it's solid linked (folded end link at this price), has a push button deployment clasp and feels sturdy. It's just a boring oyster style. With the obvious 70s inspiration, I would have thought something a bit more fitting would have been in order…an H link or even a fishbone style. You've probably guessed the blue strap and leather nato are not stock, they all come on a bracelet.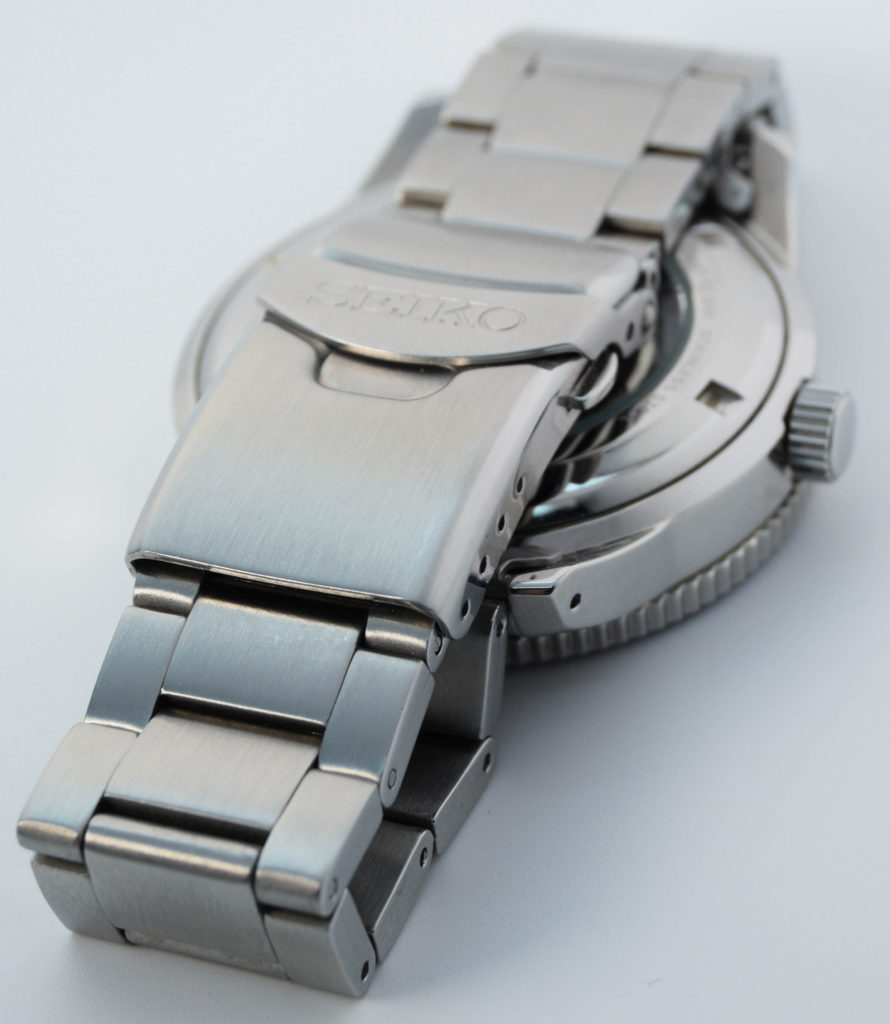 Also, but this is the case for all 5 Sports that I've seen, the crown isn't screw down and the WR is 100m. But then again if they had solid end links, a screw down crown and 200m WR, these watches would be viable alternatives to traditional Seiko divers watches, so would take away from that (much more expensive) market.
I've said to people when they've asked why I have so many Seikos, that you could have a collection of nothing but Seikos and it would be varied and fulfilling. I think that could be narrowed down to just the 5 and 5 Sports lines. These watches offer tremendous value and are a joy to look at and own. And they look different and it's lots of fun changing the straps. From a distance someone confused the Pepsi for a GMT Master 🙂
There are many other derivatives of this watch, with different faces and bezels. If you don't like these I have, there's bound to be one you do.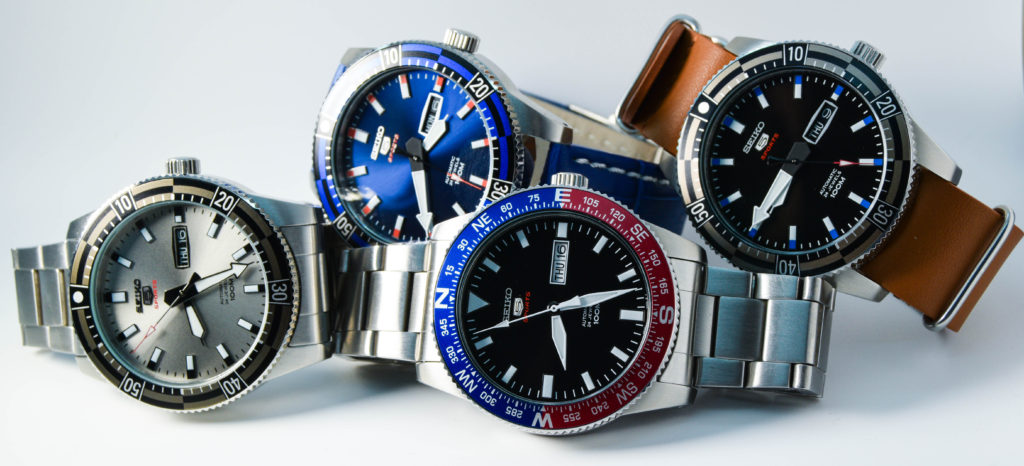 So all in all, these offer great value, great looks, great movement and great build. Yes, you can't get them on the high-street in the EU. But they're worth the wait, and if past 5 Sports have taught me anything, they'll be reliable and always worth something to someone…which you can't say for "fashion" watches which cost more.
So in conclusion they're all the watch you really need, that look great, are built to last, will get cooler as they get older, but at an impulse purchase price. They're little belters.