Let's be honest, an elegant dress watch with sapphire crystal and automatic movement under $500 is always worth a closer look. That was my thoughts when I had a request to check out the Rumoe Nobel Royal.
At a glance, it ticks all the right boxes – but my primary concern was would it stand out amongst its contemporaries, or is it just not outstanding enough? Read on to find out.
The specs
Dimensions: 40mm diameter x 11.5mm height x 46.5mm lug to lug
Weight: 72g
Water resistance rating: 5ATM / 50m
Movement: Seiko NH35
Accuracy: -0.7 sec/day
Lug width: 20mm
Warranty: 2 years
Price: $399 / £300
The case
The Rumoe has a standard barrel shape case, which is primarily polished bar the sides which are brushed; a sensible choice as they'll be more susceptible to dings. This alternating finishing is always good to see, keeping the eye interested.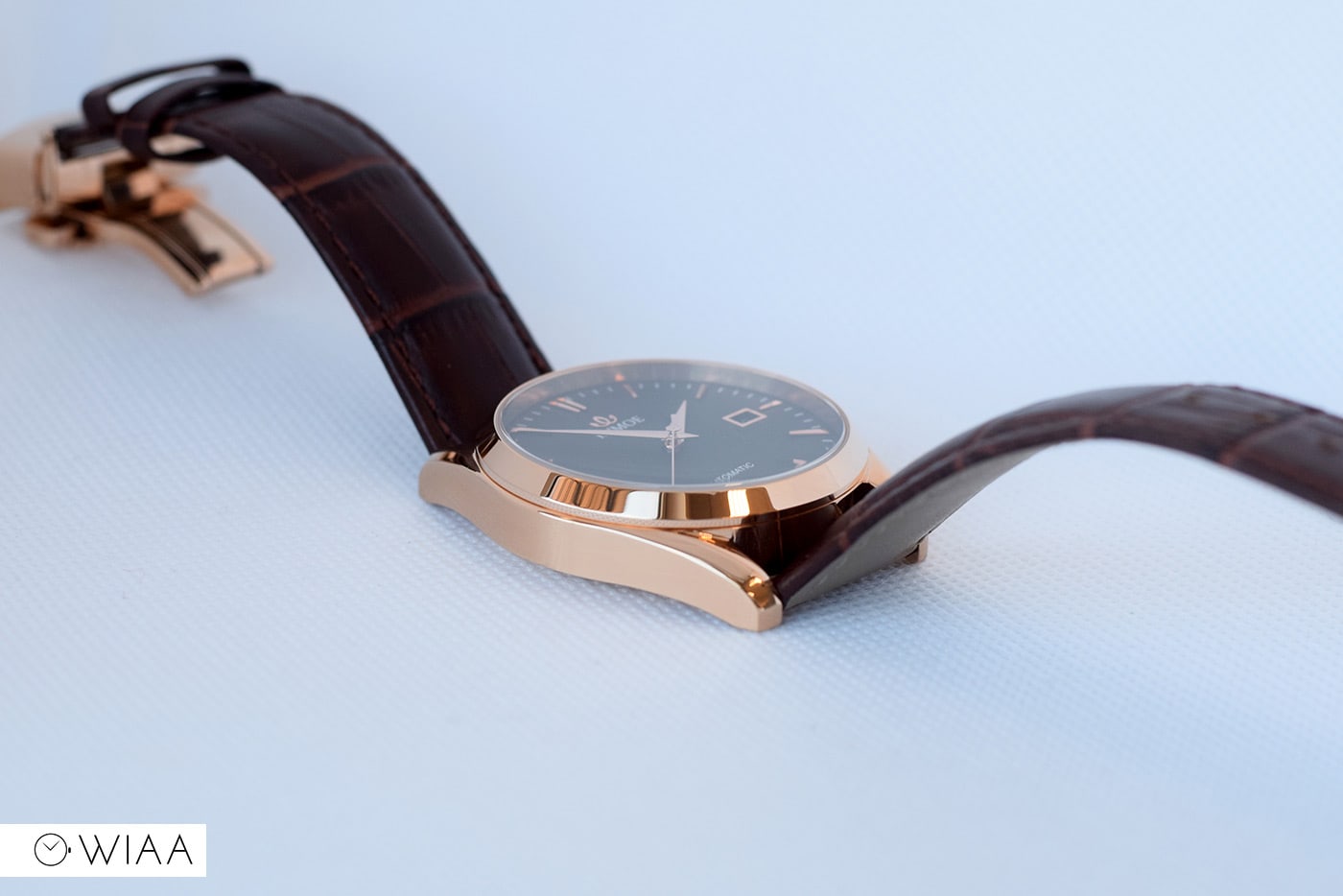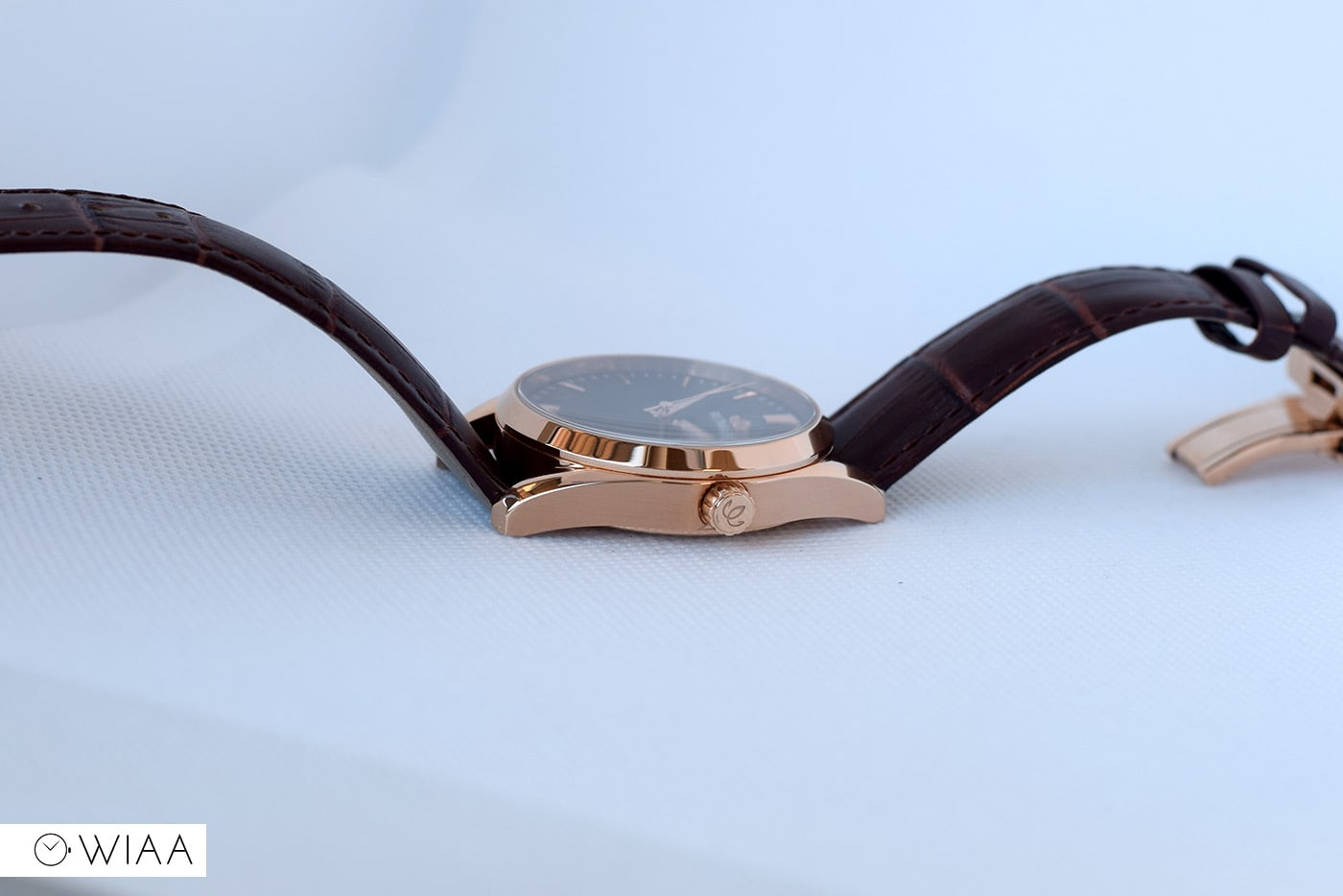 Sitting on top of the case is a flat sapphire crystal, it has a measure of anti-reflective coating which is suitable for the price.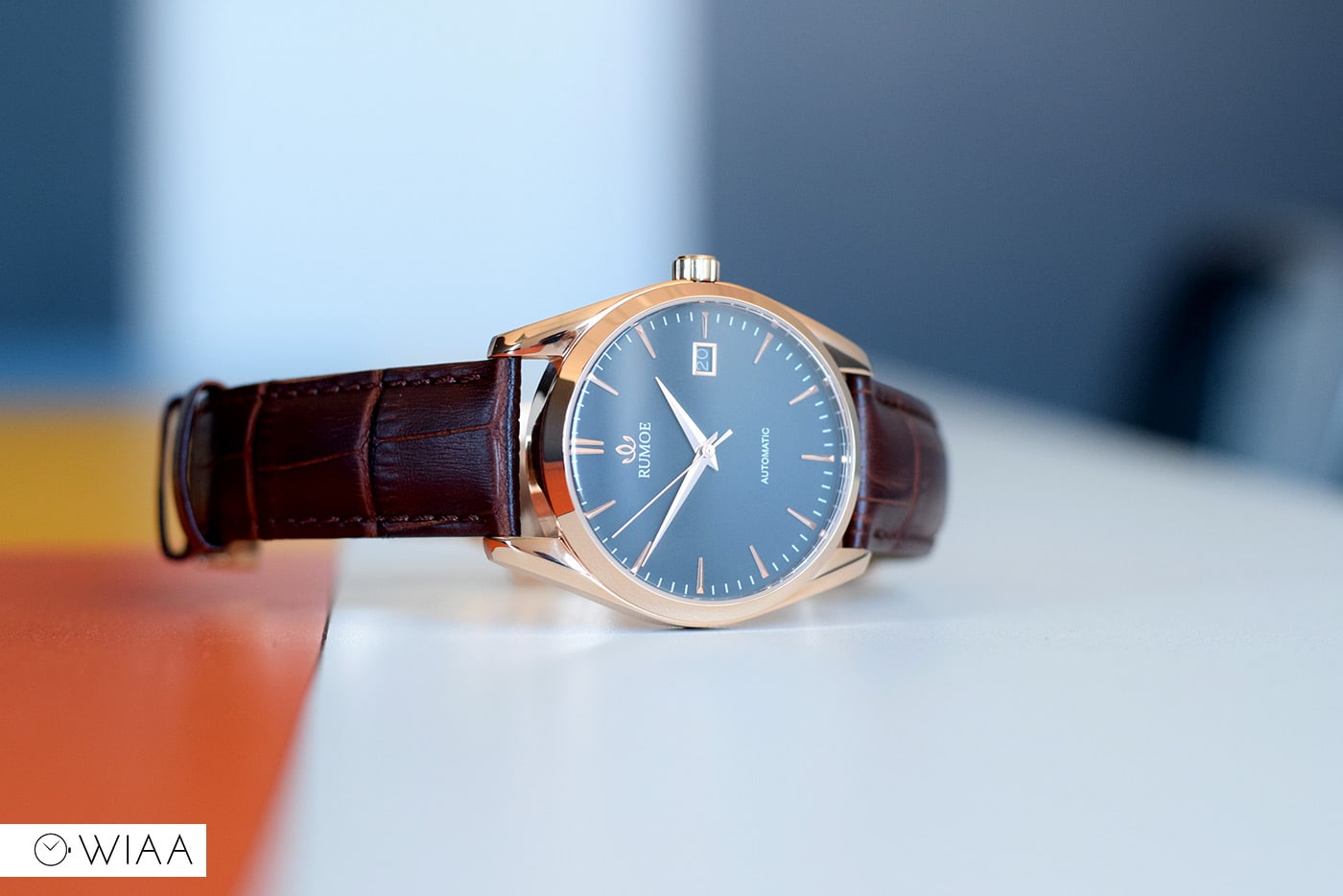 The push-pull crown is simple enough with good grip, and the logo deeply and accurately engraved on the end.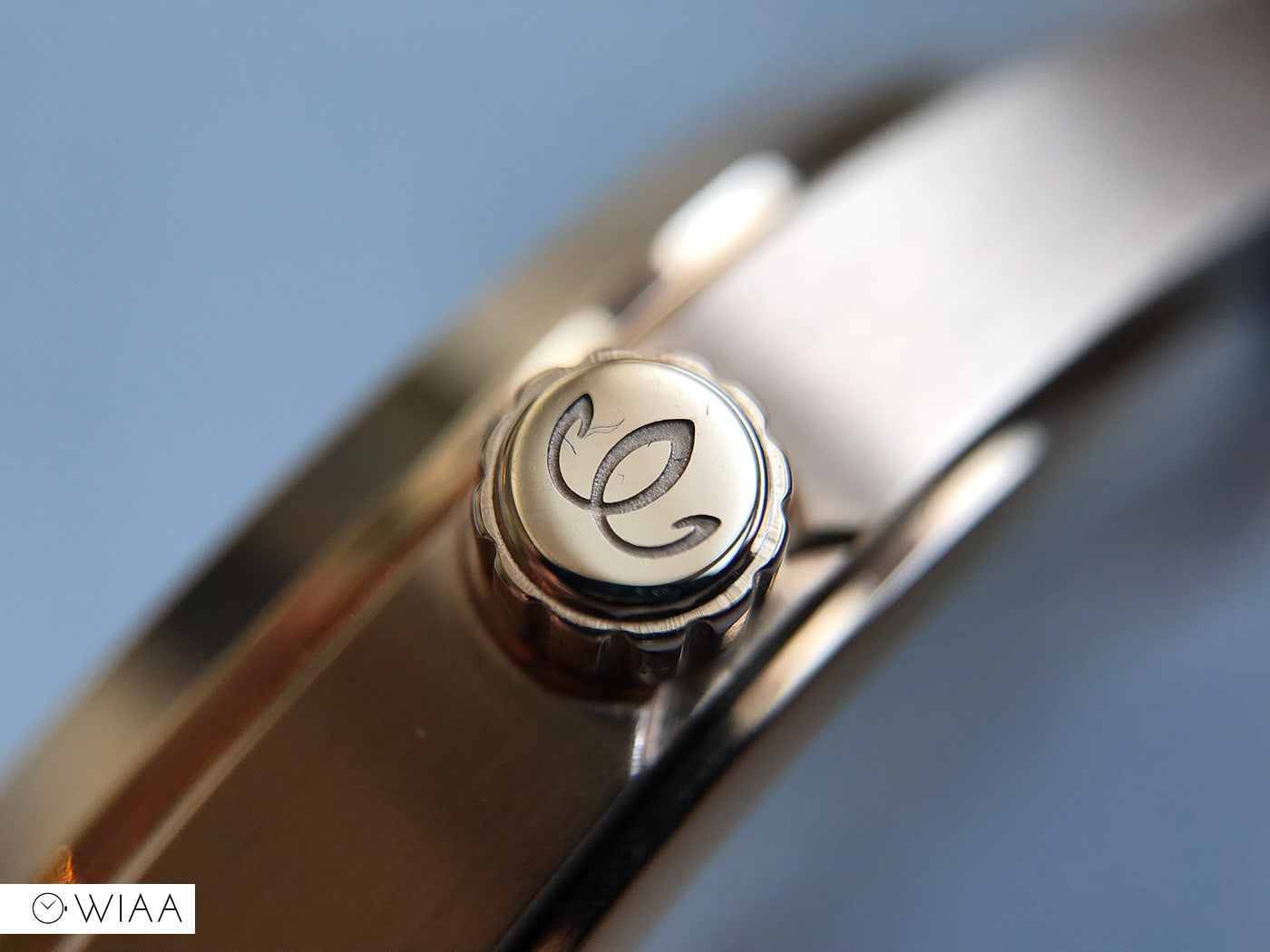 The solid caseback has a pleasantly designed cityscape engraved within it. Personally, I usually prefer an exhibition caseback as I love to see a movement no matter how it looks.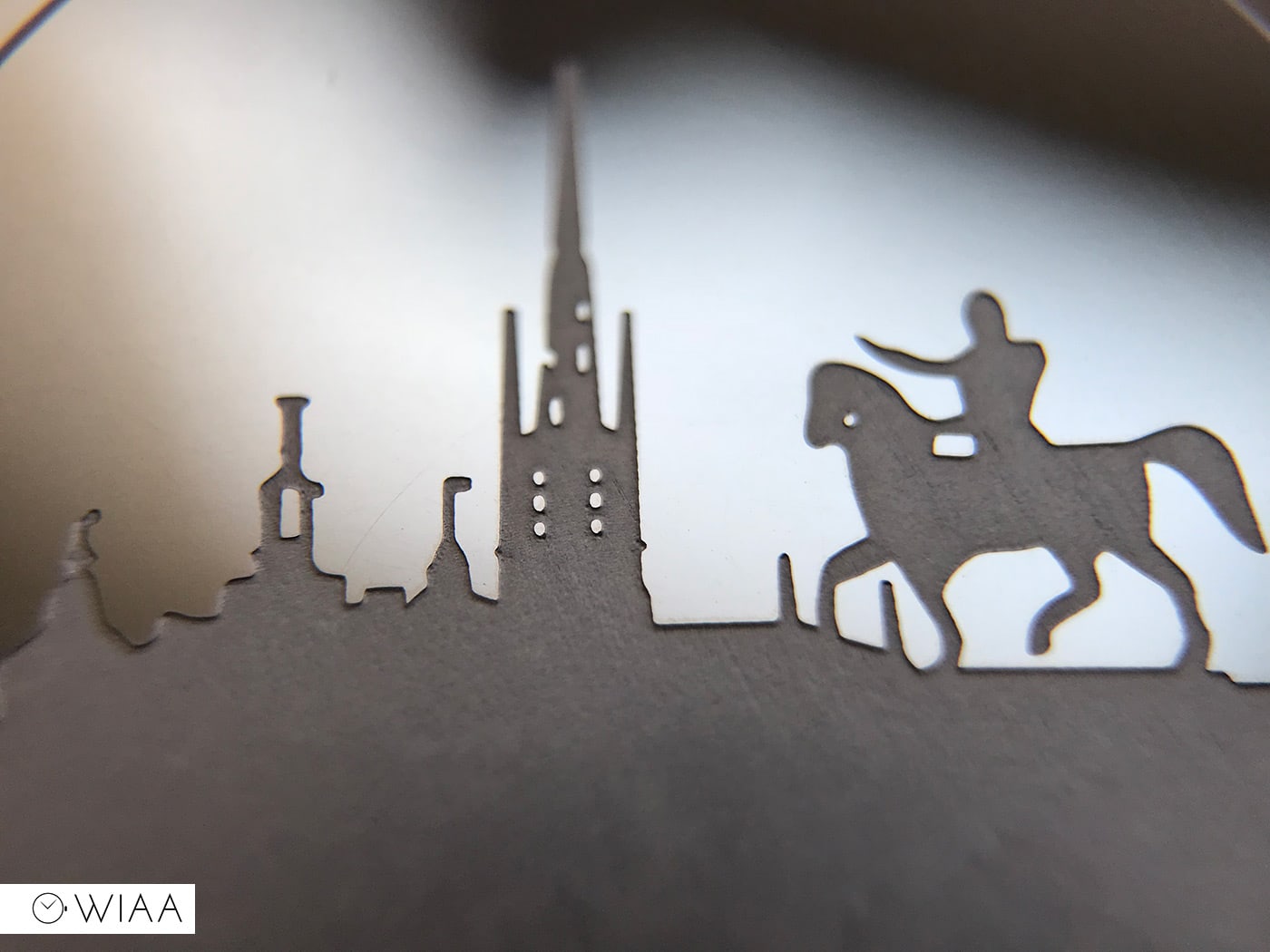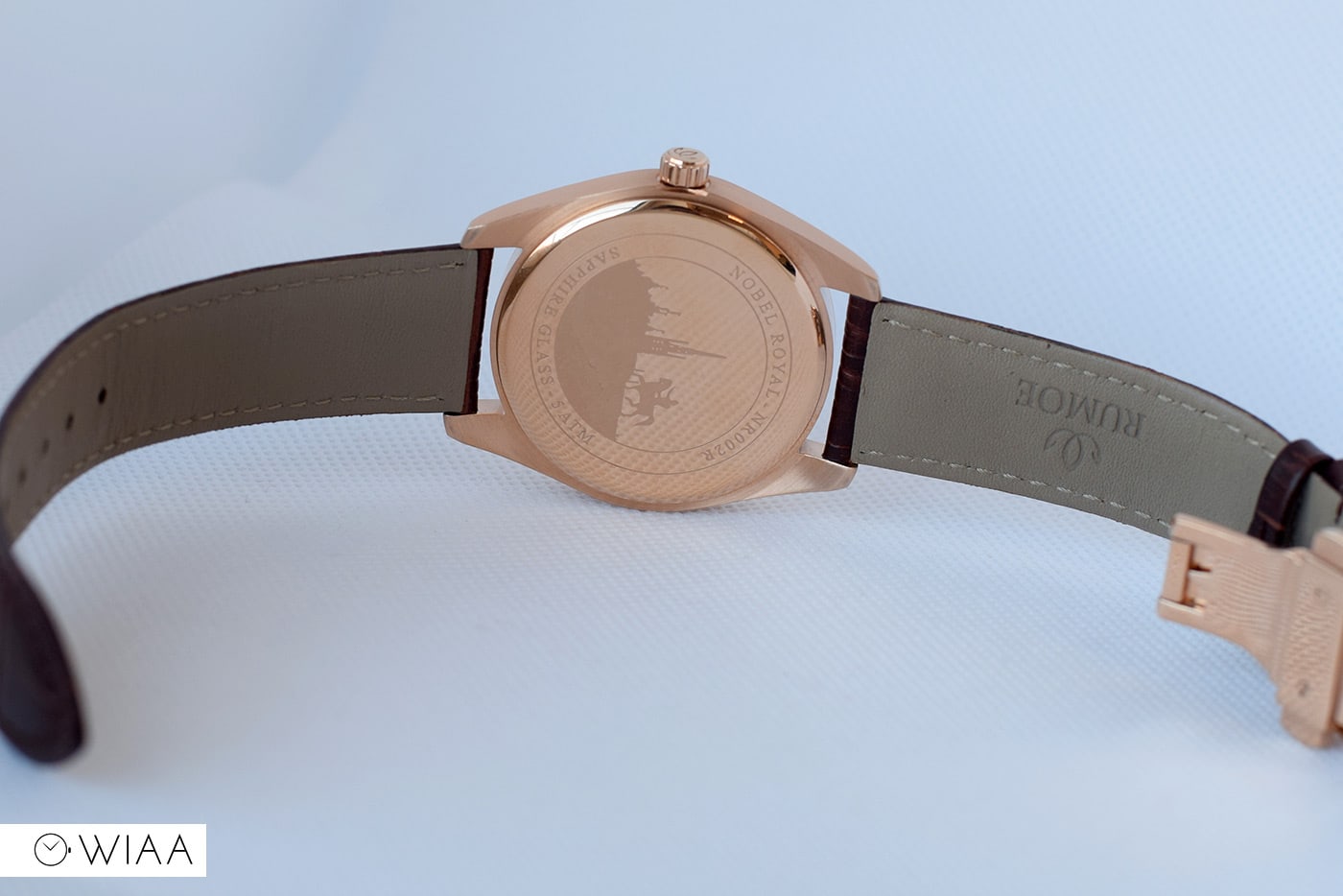 The dial
The dial is available with a white or black base. It is really simple in design; almost too simple – there's no defining, exciting features to it.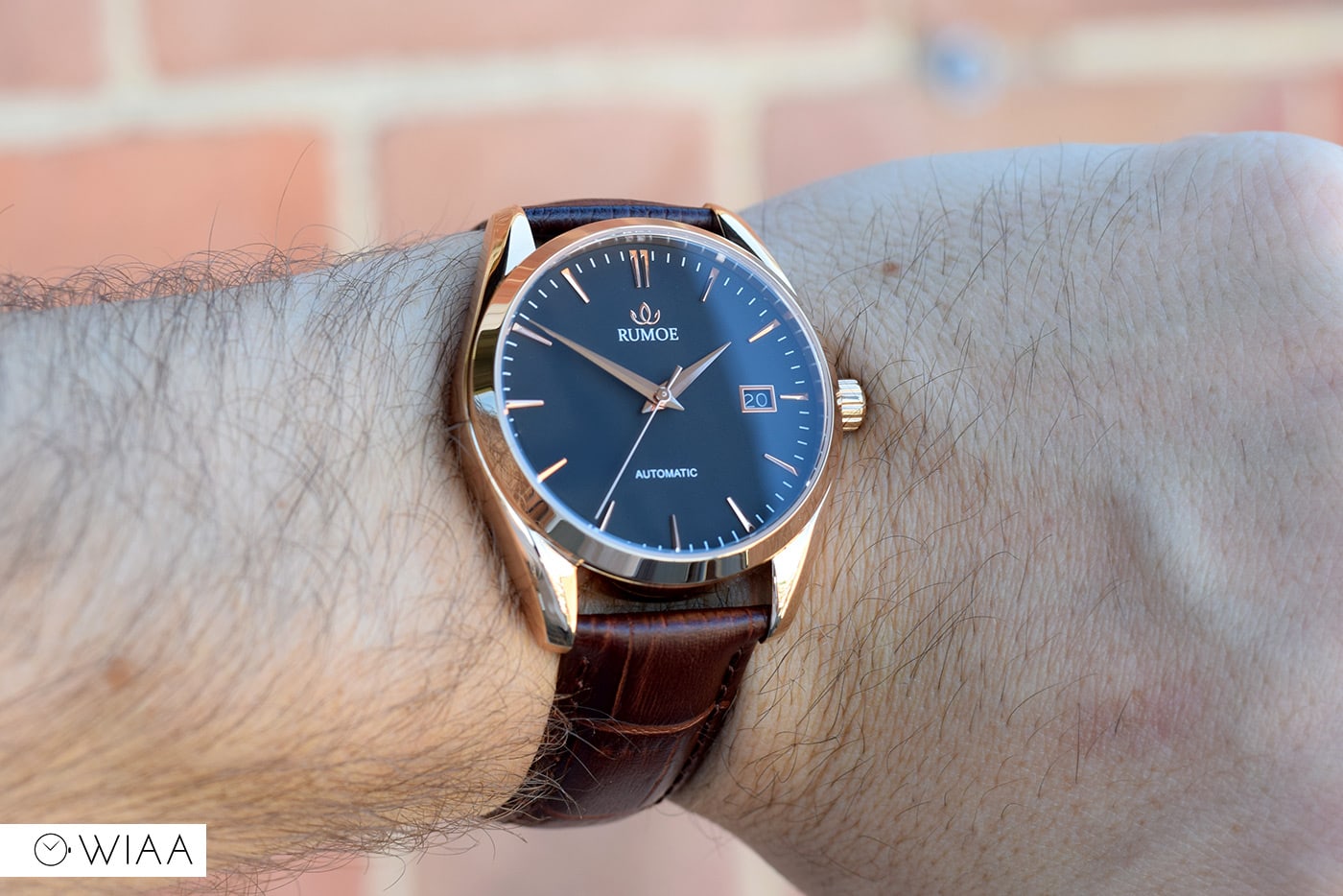 I like how the hour markers are slightly tapered, bringing in a slight alternate to the usual baton. The logo – it's well designed but I feel it could be executed better as it's a bit on the thin side.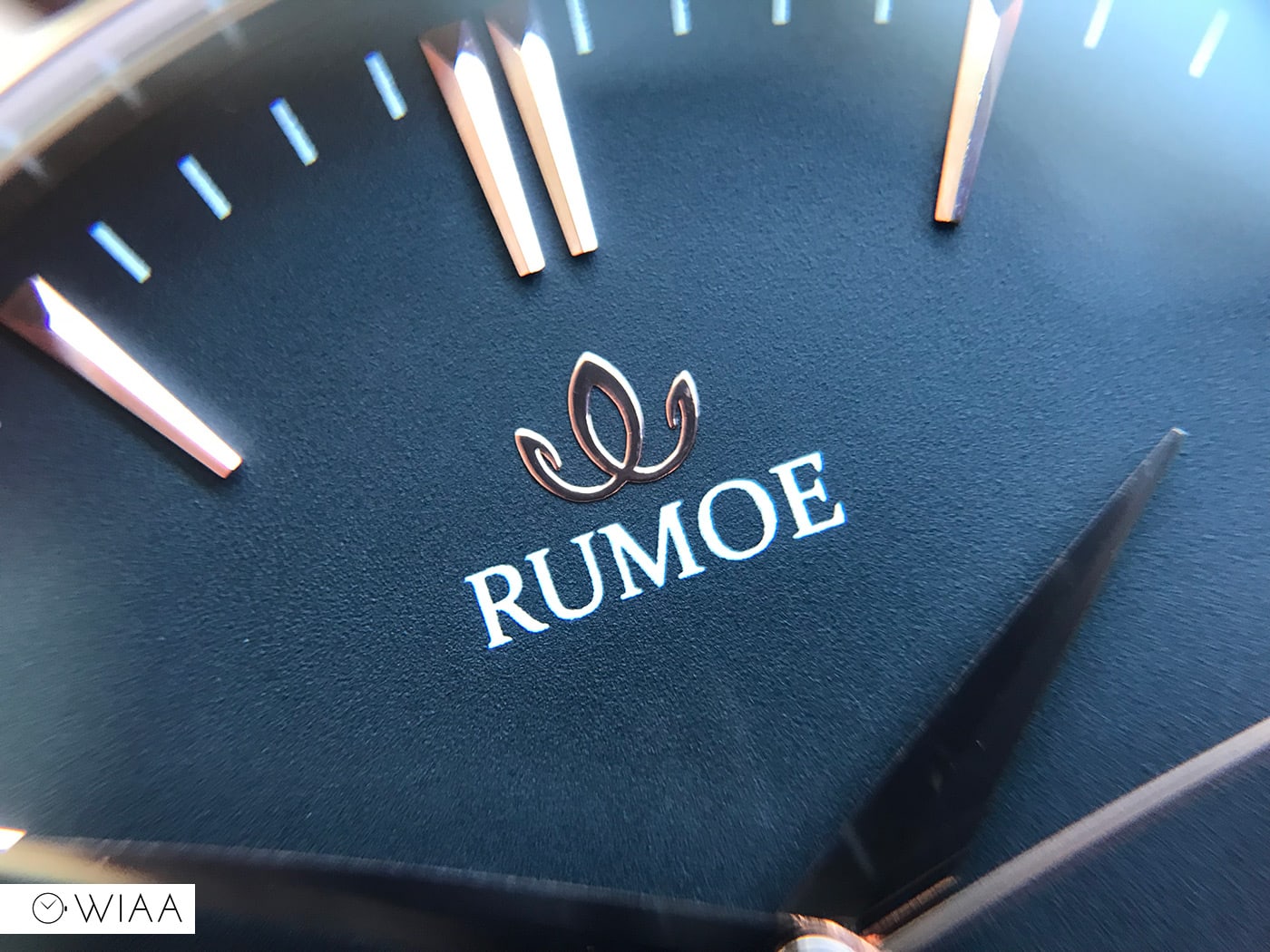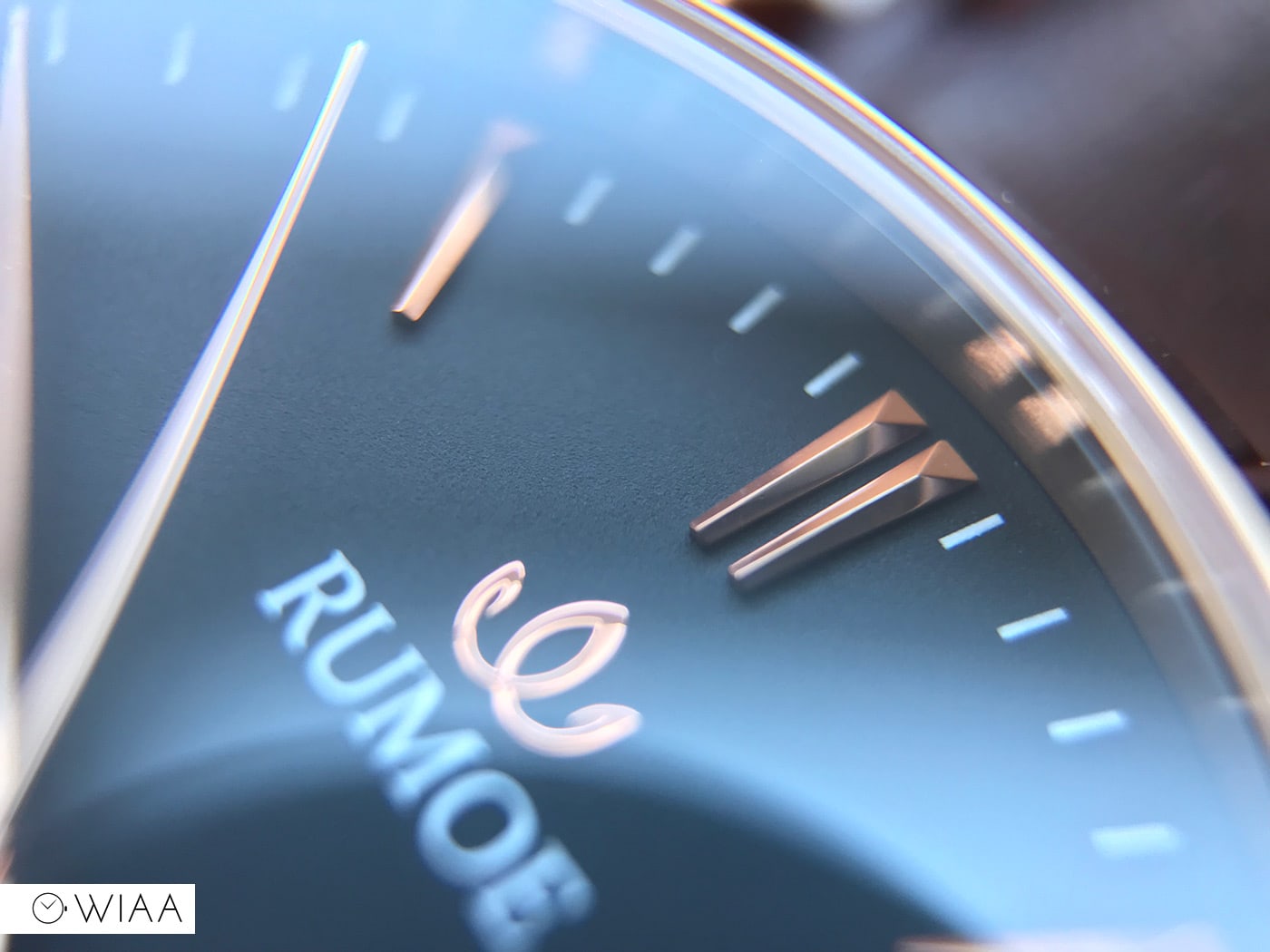 I also feel the same way towards the border surrounding the date wheel; whilst it's a nice eye-catching touch, it's a little on the thin side. The date wheel is black to match the dial, which is good as you don't always get this.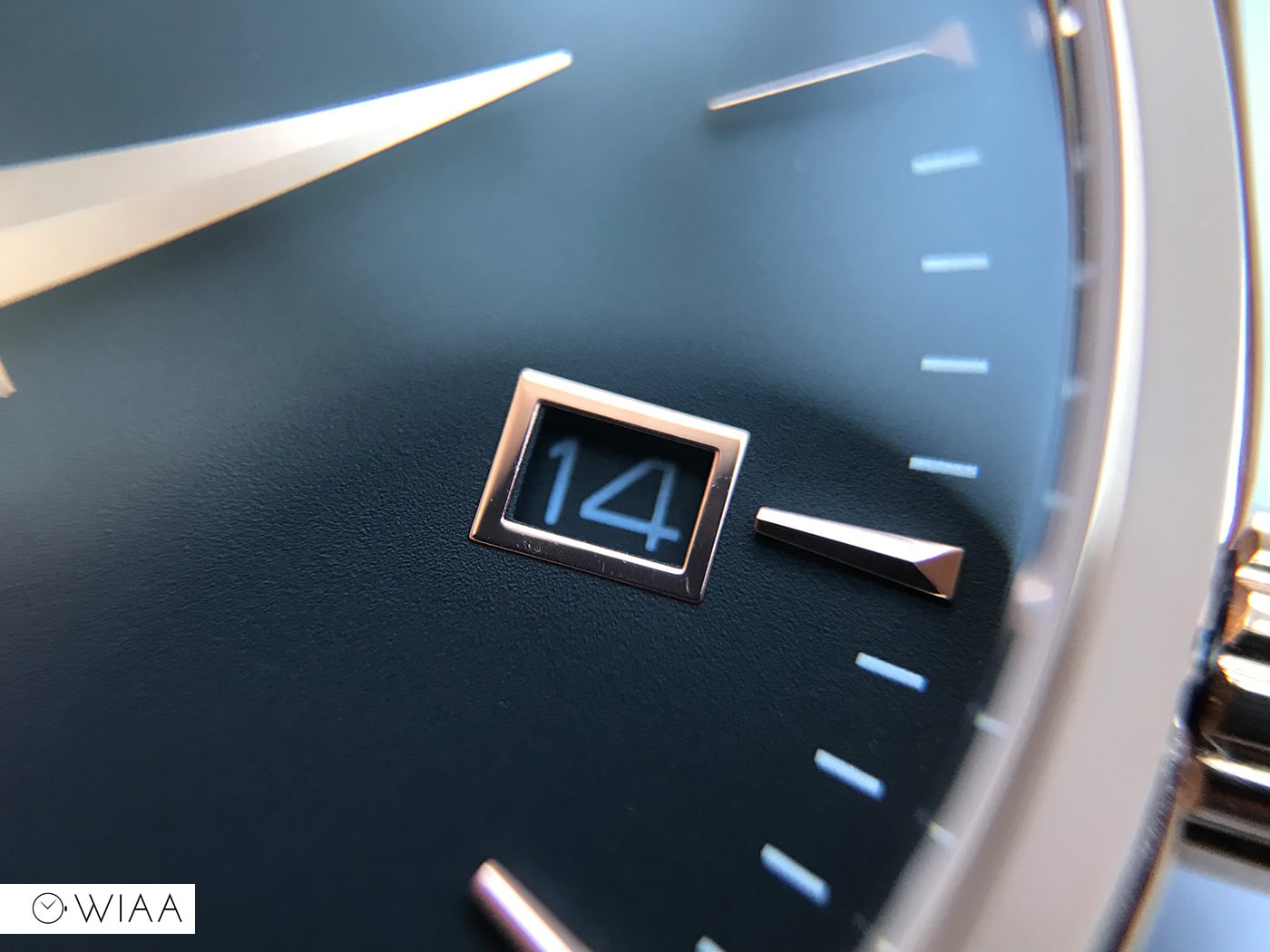 The pitched dauphine hands are a classic shape that need no introduction; with a lovely rose gold plating that stands out against the black dial.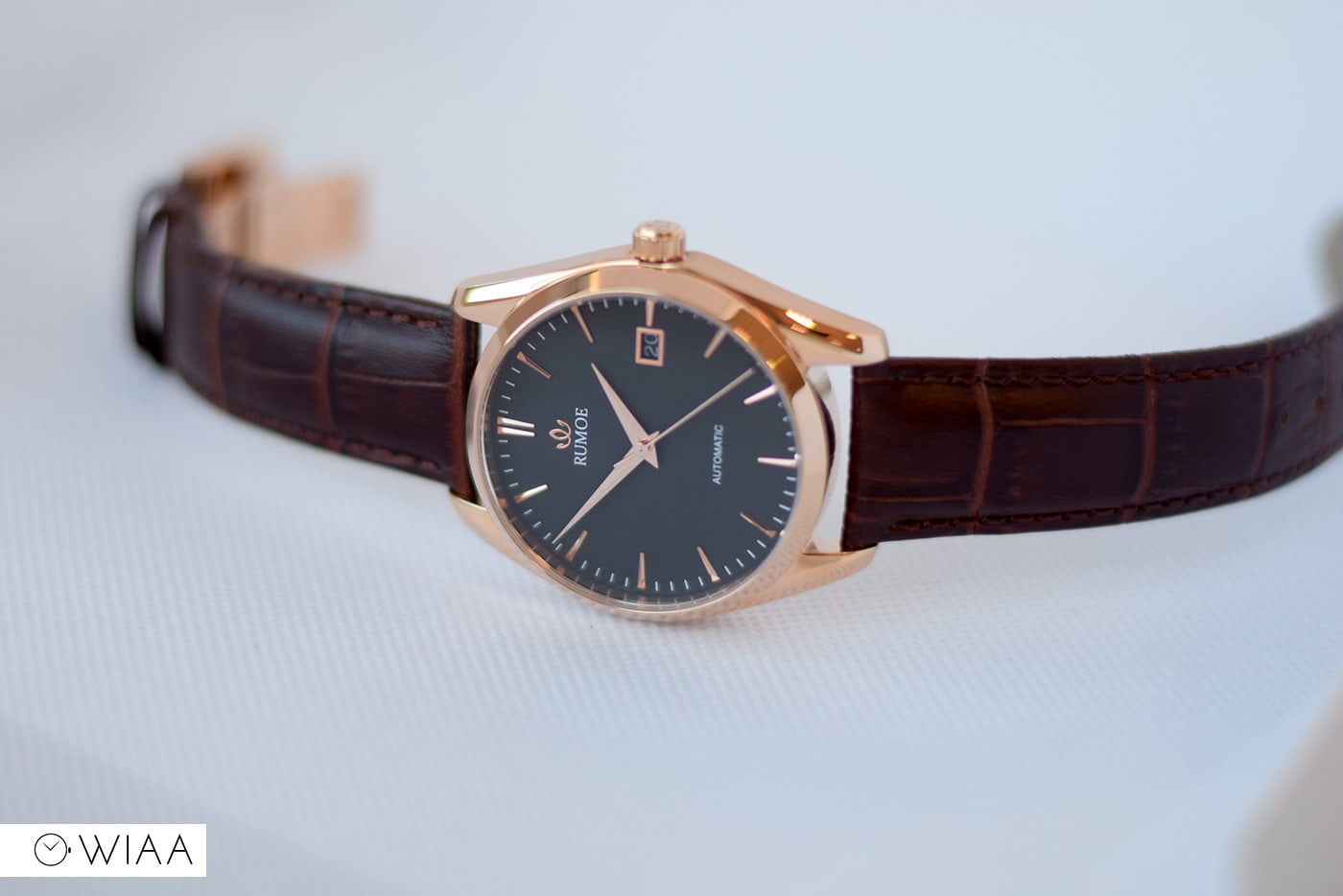 There's minimal printwork – Rumoe below the logo, automatic in the bottom half and the minute track is all there is.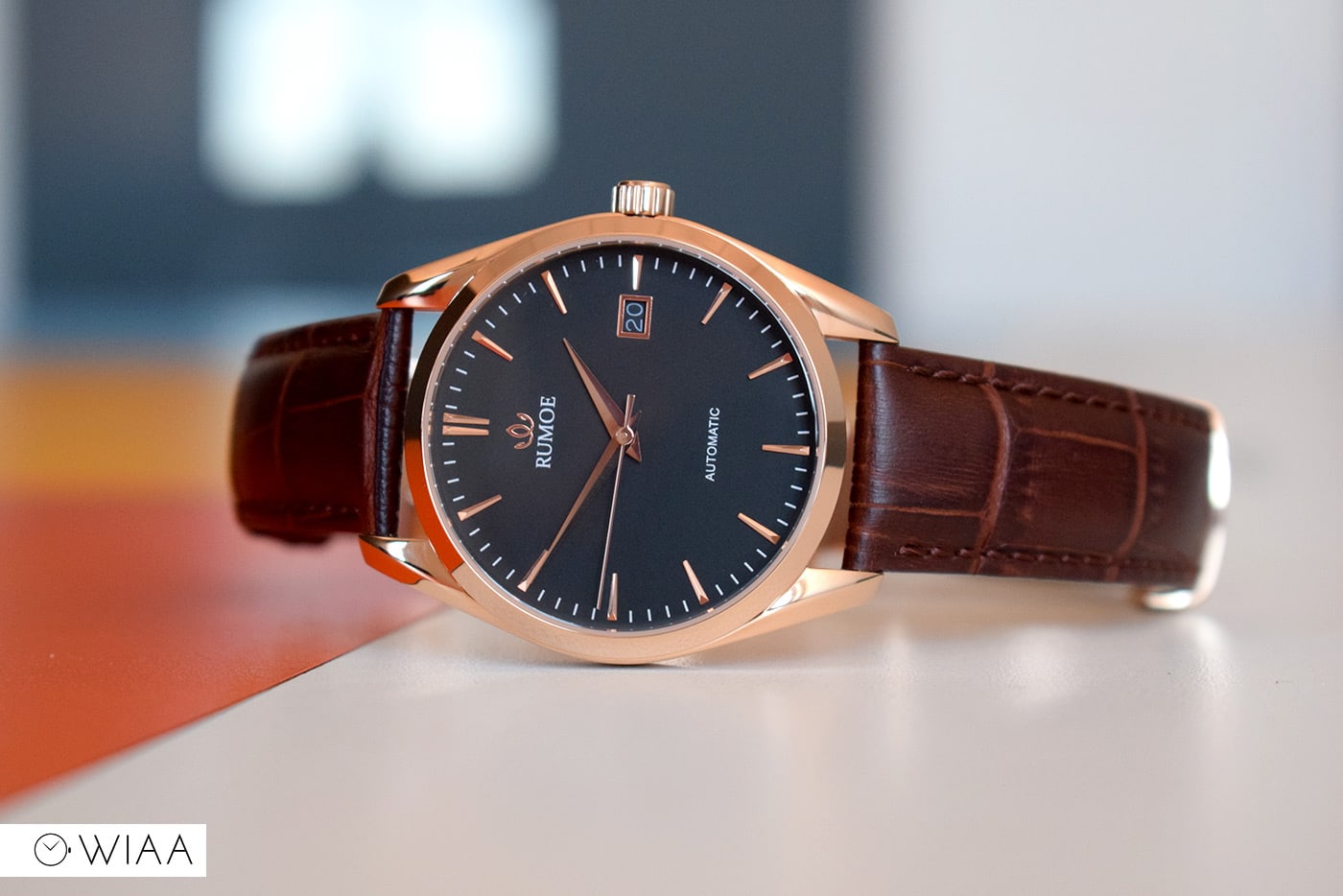 The strap
The strap is a beautiful deep, oaky colour – which compliments the rose gold case very well. It's very soft and comfortable whilst wearing, signifying good quality, nor is it stiff upon initial wear.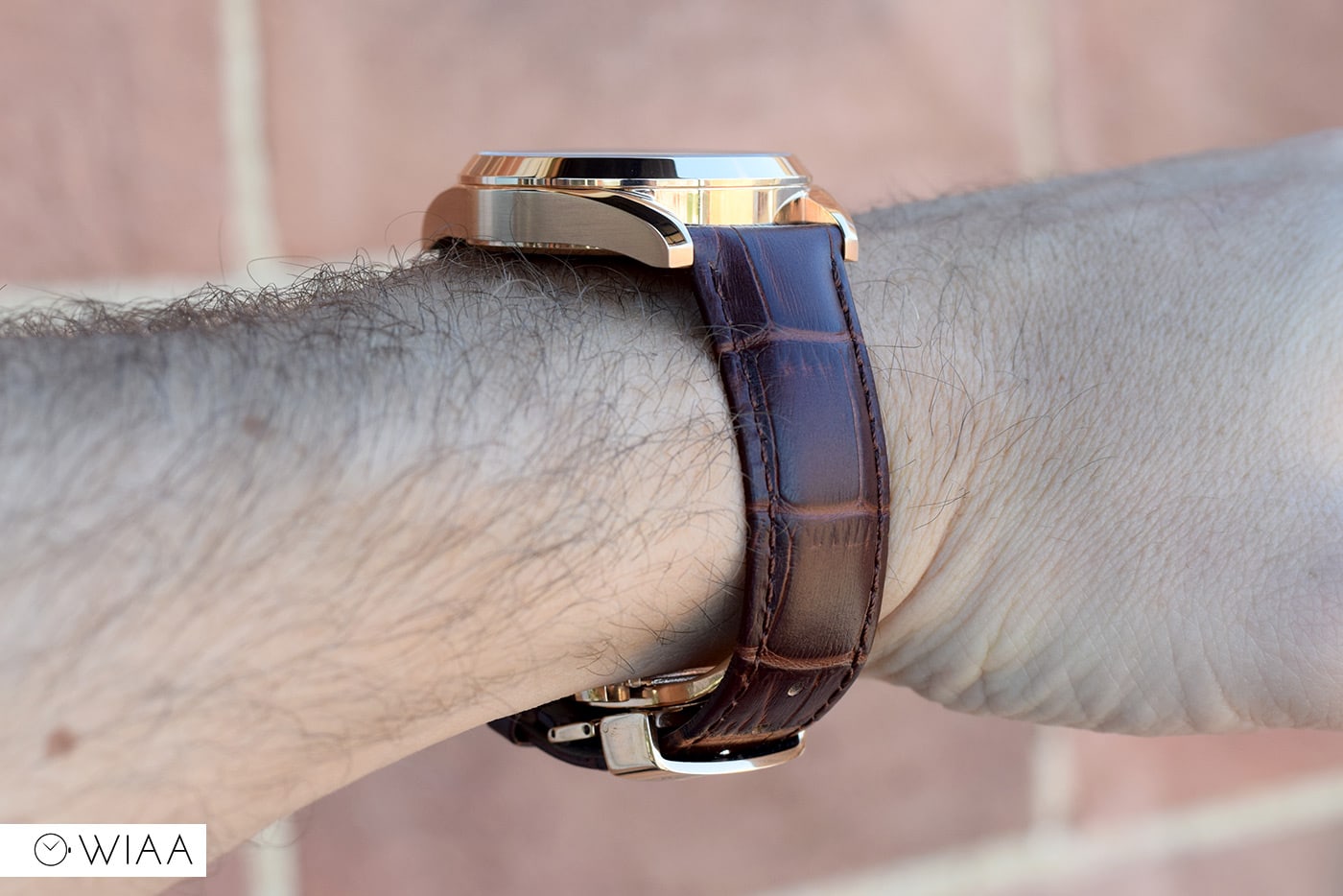 I'm not normally a massive fan of alligator print, but it works well here – plus I'm quite liking the dull patent finish to the top.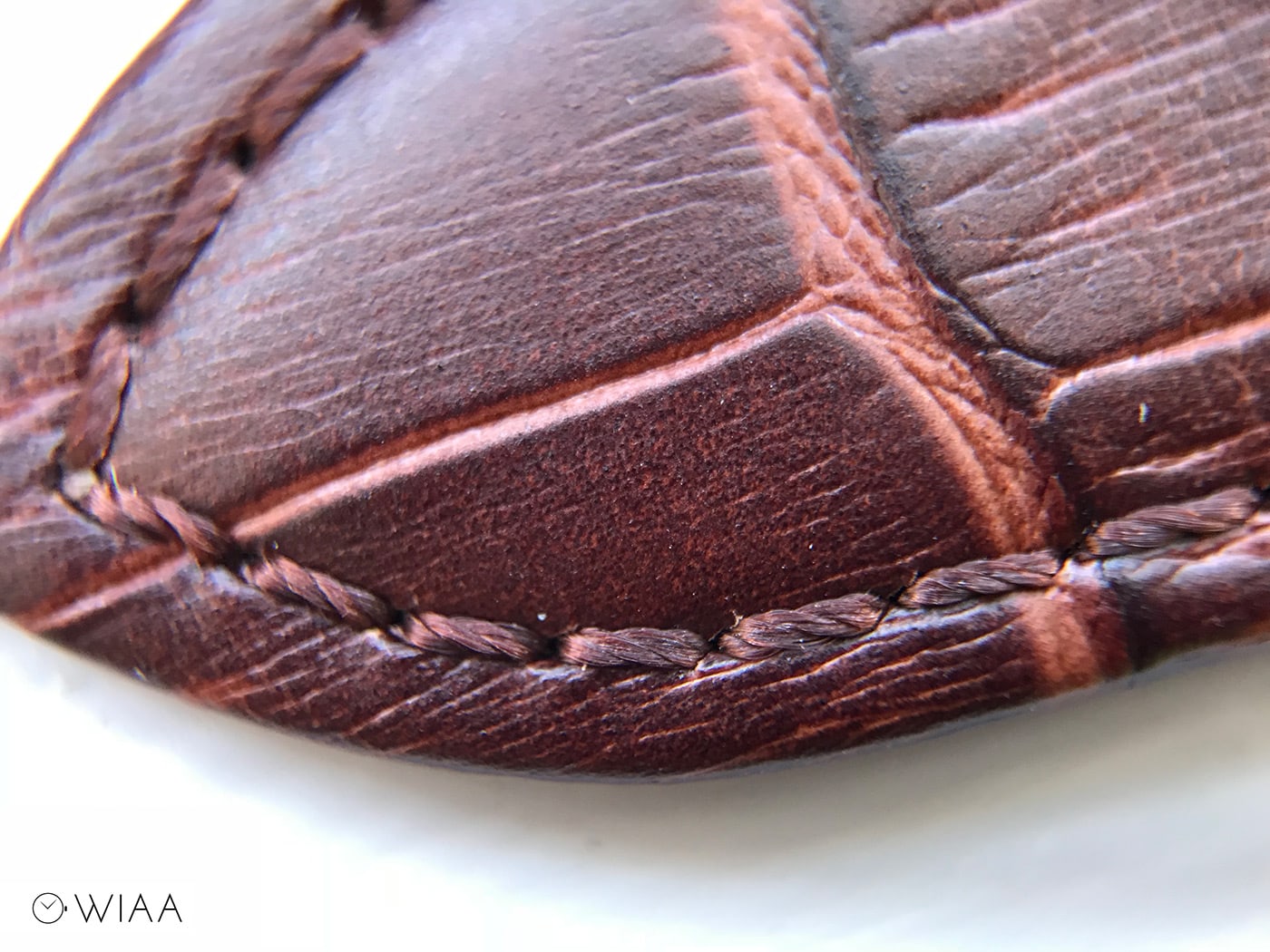 The butterfly clasp is fully polished rose gold plated to match the case. It's the kind of buckle you see quite a lot, with the Rumoe logo deeply and accurately engraved on the top bar. When using it, it can seem a little on the loose side – it's ok when on, but seems to wiggle about a bit when handling it.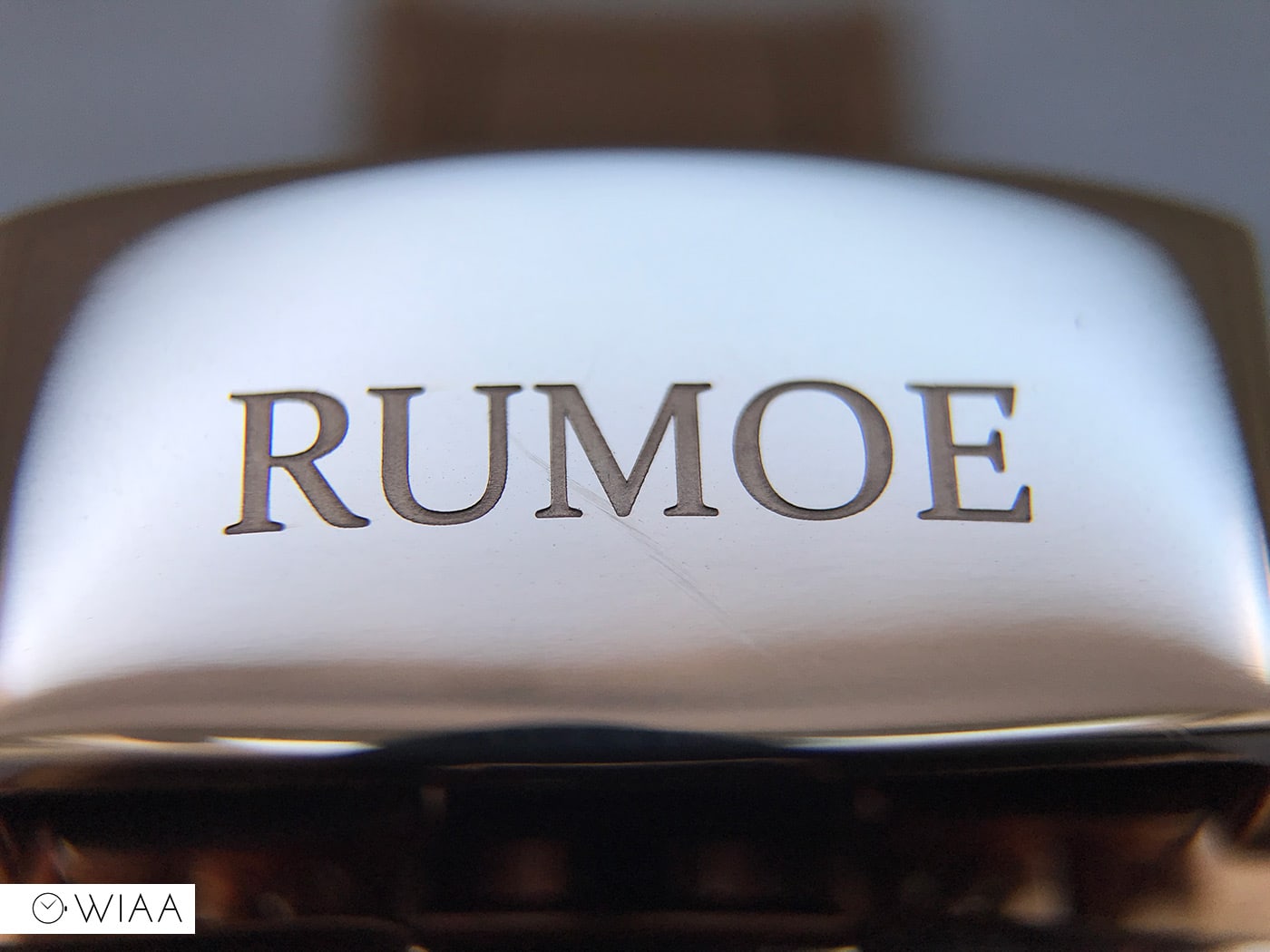 The movement
The movement powering the Rumoe Nobel Royal is the Seiko NH35A. You can't see it due to the solid caseback; not that it's the nicest movement to look at. It's well regarded as a dependable workhorse movement that will keep on going for some time.
Specs include manual wind, 21.6k bph (6 ticks per second), 24 jewels, and ~40 hours power reserve.
Final comments
I suppose when I think about this watch, my thoughts are that it's "nice". It's well made, nicely designed – but there's nothing particularly outstanding about it. Sure, the design is smart and crisp, but my personal preference is that it could do with being a little bit more exciting or refined. The sub-$500 mechanical dress watch is a pretty saturated market, and whilst this is a nice timepiece, time will tell if it catches the eye of enough people.