If one thing's for sure – it's that I love watch accessories, in particular travel cases. I don't particularly travel very often, but when I do, I like having a high-quality travel case to house an additional watch. It must look cool of course, but most importantly, it should provide excellent protection, ideally in a transportable package. After all, when you're travelling, space tends to be a luxury we always take for granted.
When I first laid eyes on the RENITOR travel case, I knew immediately that I wanted to check it out. Made in a similar vein to the excellent Pelican cases – it's remarkable that we don't see more watch travel cases like this. I love the Eleven:11 single watch case, which is indeed made by Pelican, but it's also 4 times the price of the RENITOR at £95.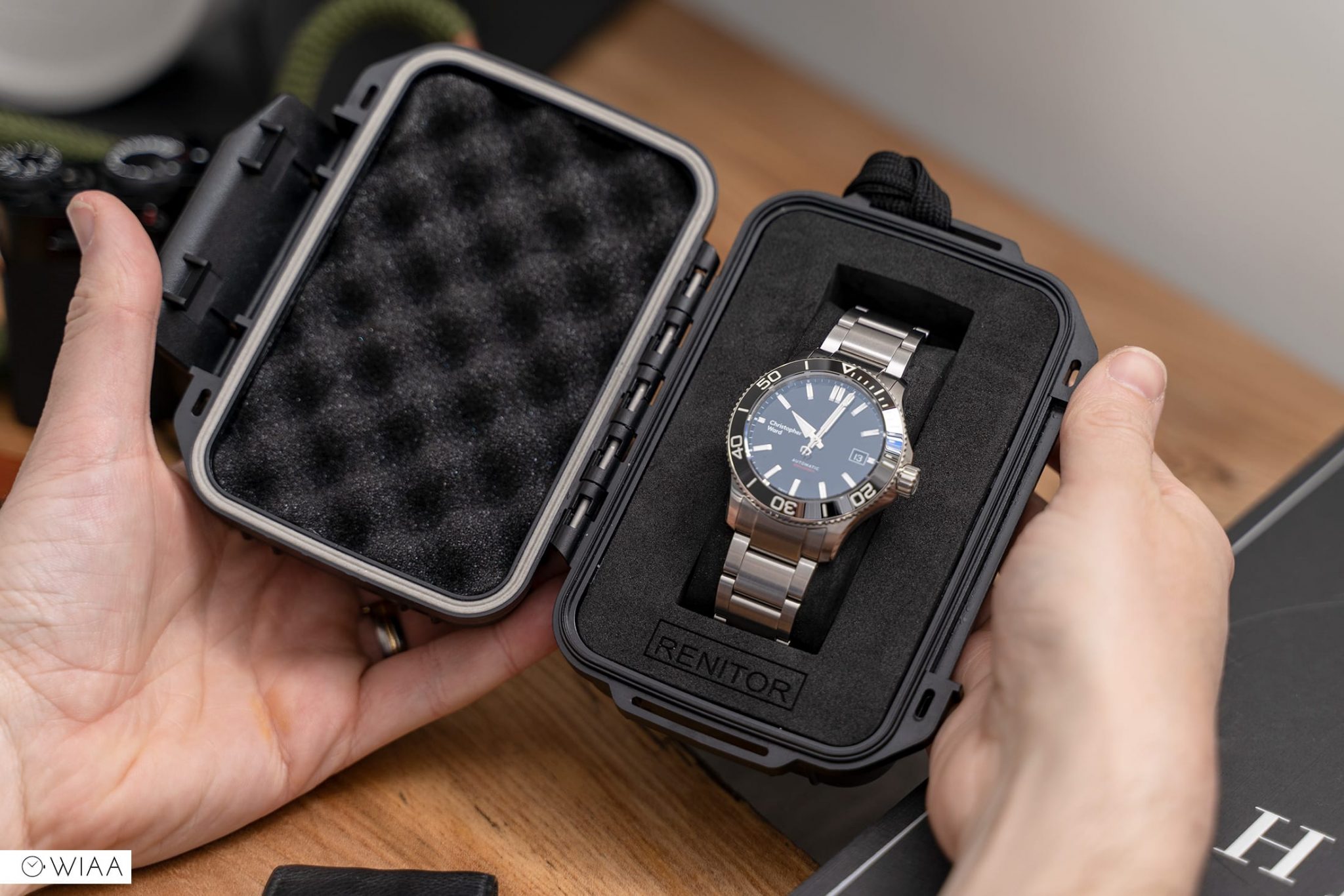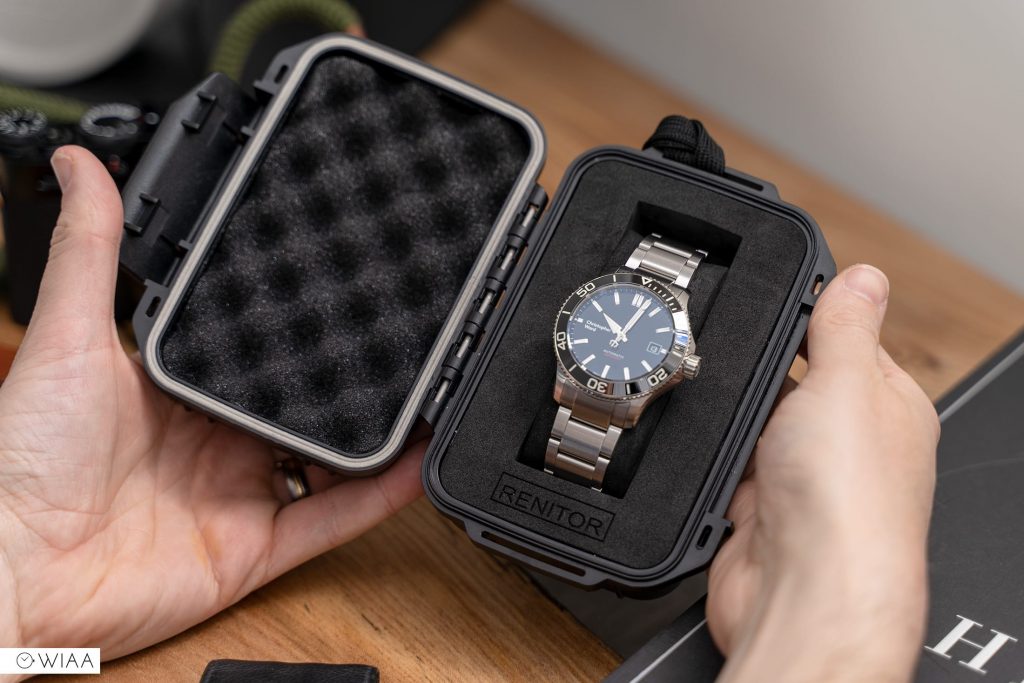 So, at £23.99, is the RENITOR Single Watch Travel Case worth it? Let's check it out.
The video review
The specs
Firstly, let's start from the outside. It's made with a hard ABS (Acrylonitrile Butadiene Styrene) outer shell, featuring a raised criss-cross pattern to keep things interesting, and for grip. It does feel reassuringly hard and sturdy when you handle it. ABS has a strong resistance to corrosive chemicals and physical impacts and is commonly used for Lego and plug sockets. The RENITOR logo is printed in white ink in the centre of the top.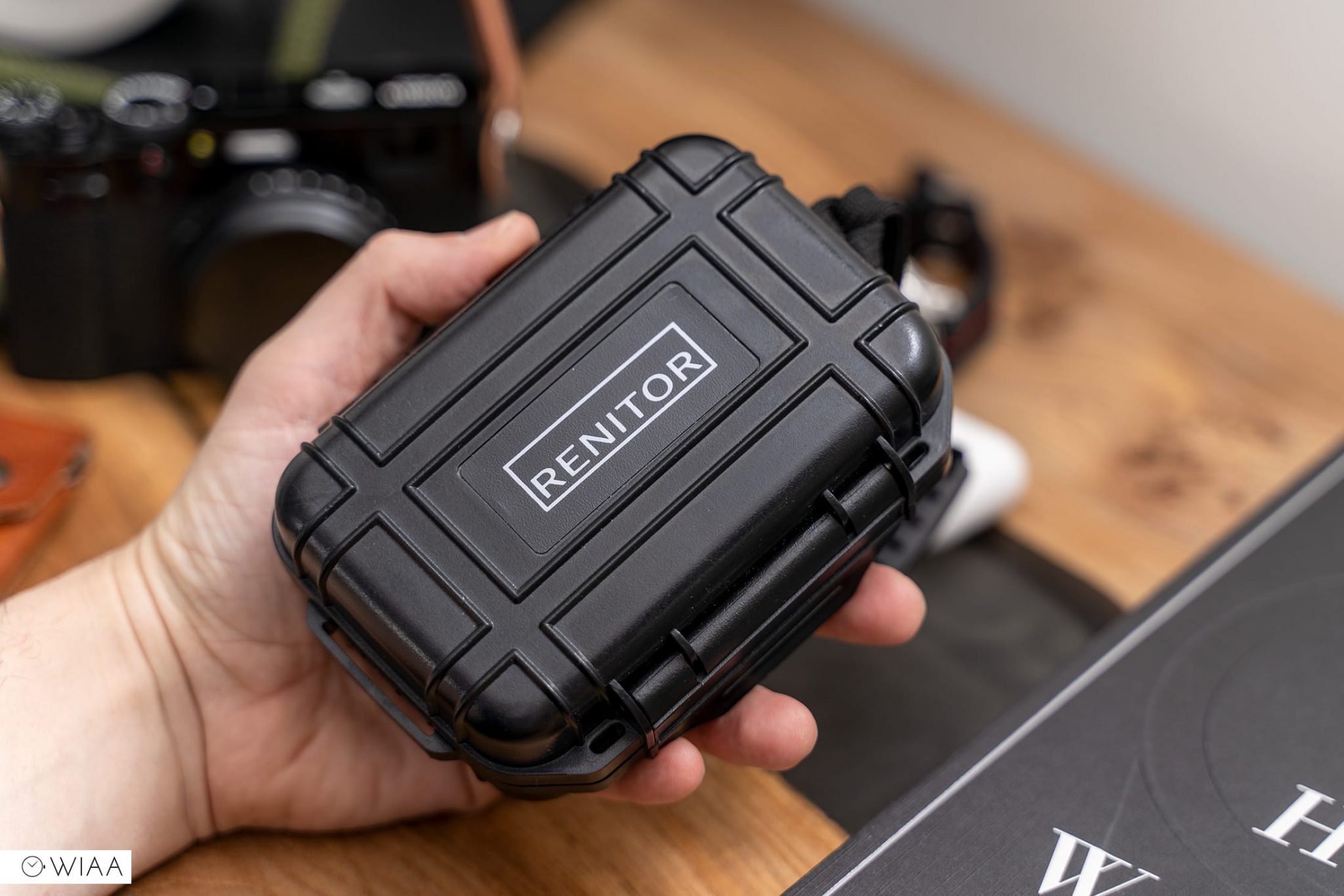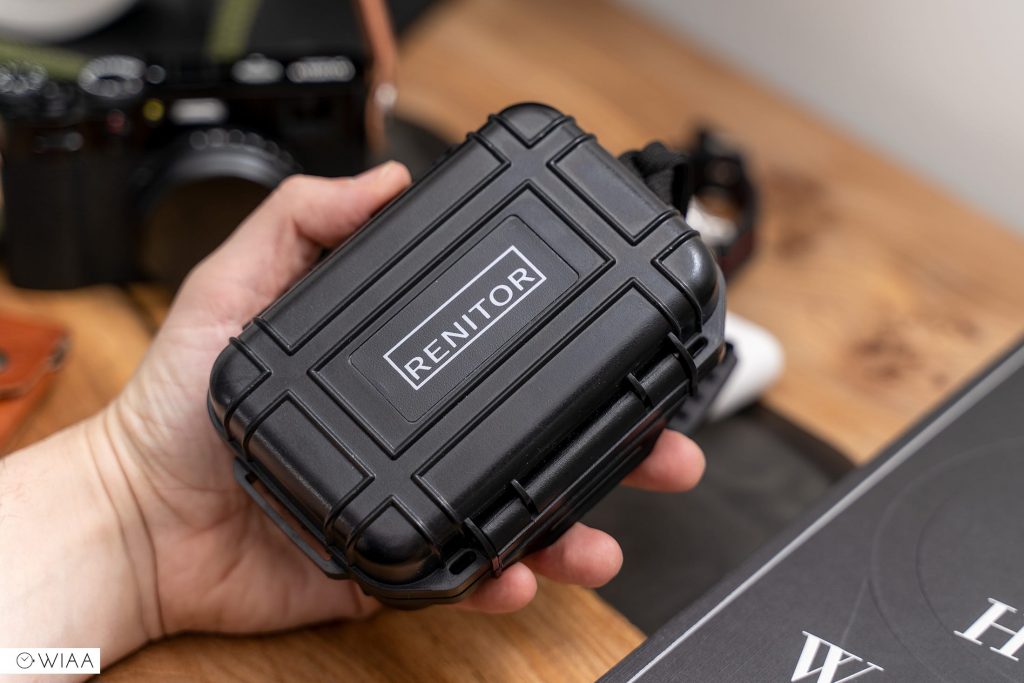 The ABS case makes it rather shockproof and crushproof, which is always good properties to have for a travel companion. With the rubber O-ring seal, RENITOR also says that it's waterproof – however I'm not sure about the details on that, and I'm not willing to put it to the test.
Opening the case can be a struggle at times due to the very tight seal and sturdy clasp. I'd rather it be that way than very loose and floppy – at least it's guaranteed to be reliable and unlikely to pop open on its own.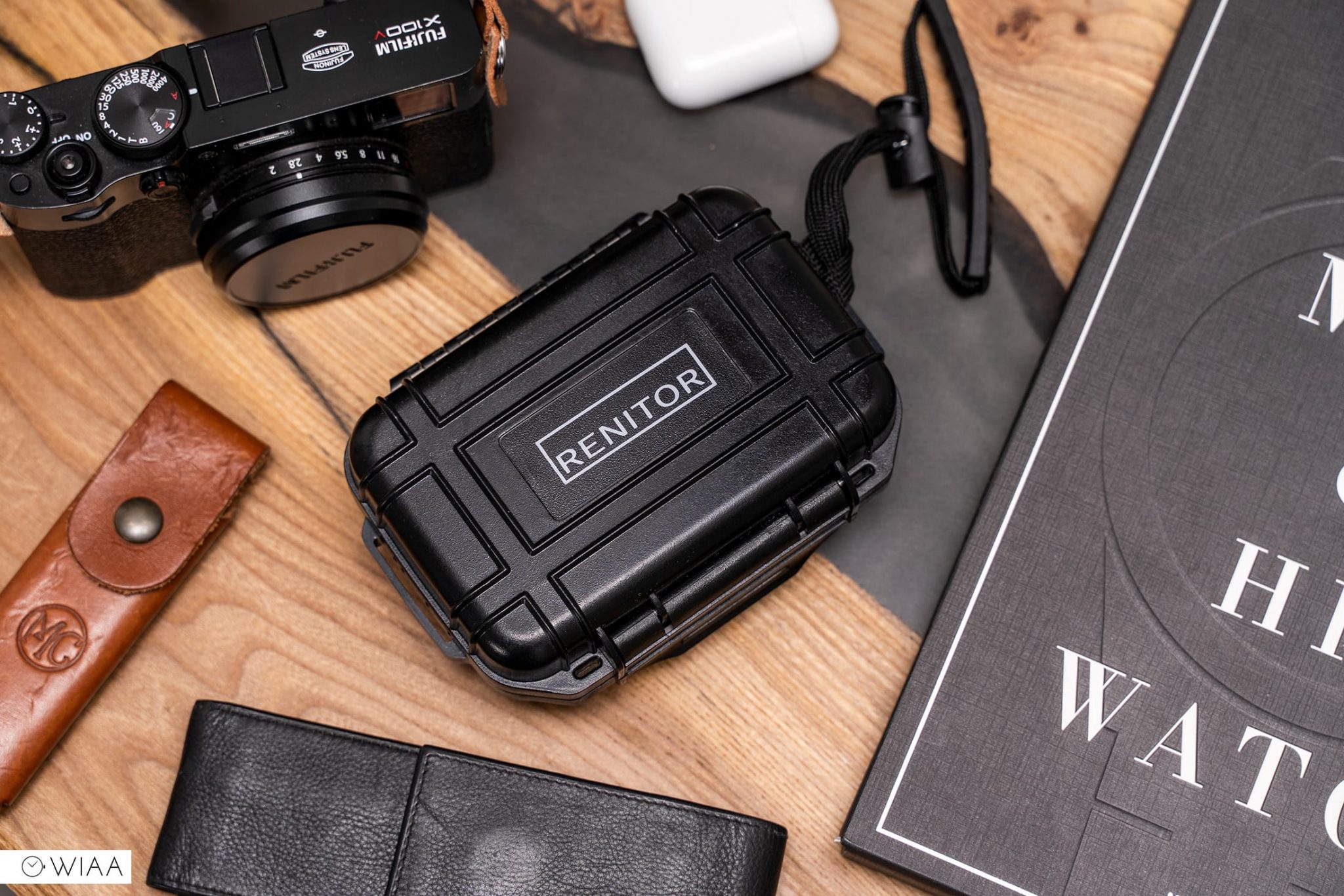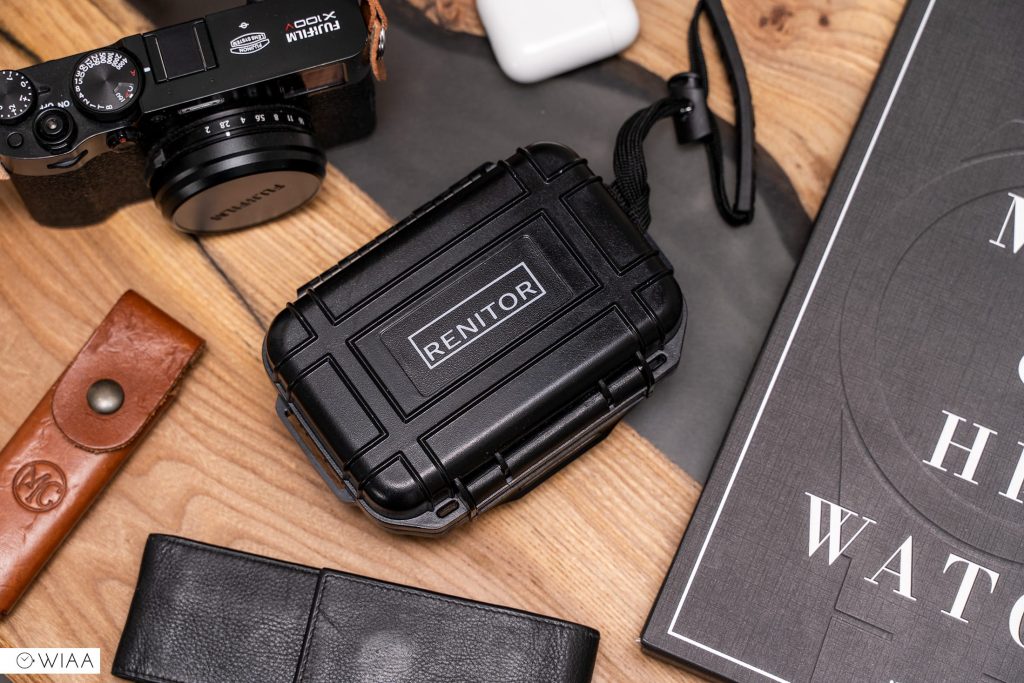 RENITOR state that the case can fit watches up to 65mm in diameter and 20mm in height. I have no doubts about the diameter, but the height will be a bit of a squeeze. The top of the watch case is secured against an eggbox style foam inner to the lid, which certainly keeps the watch in place.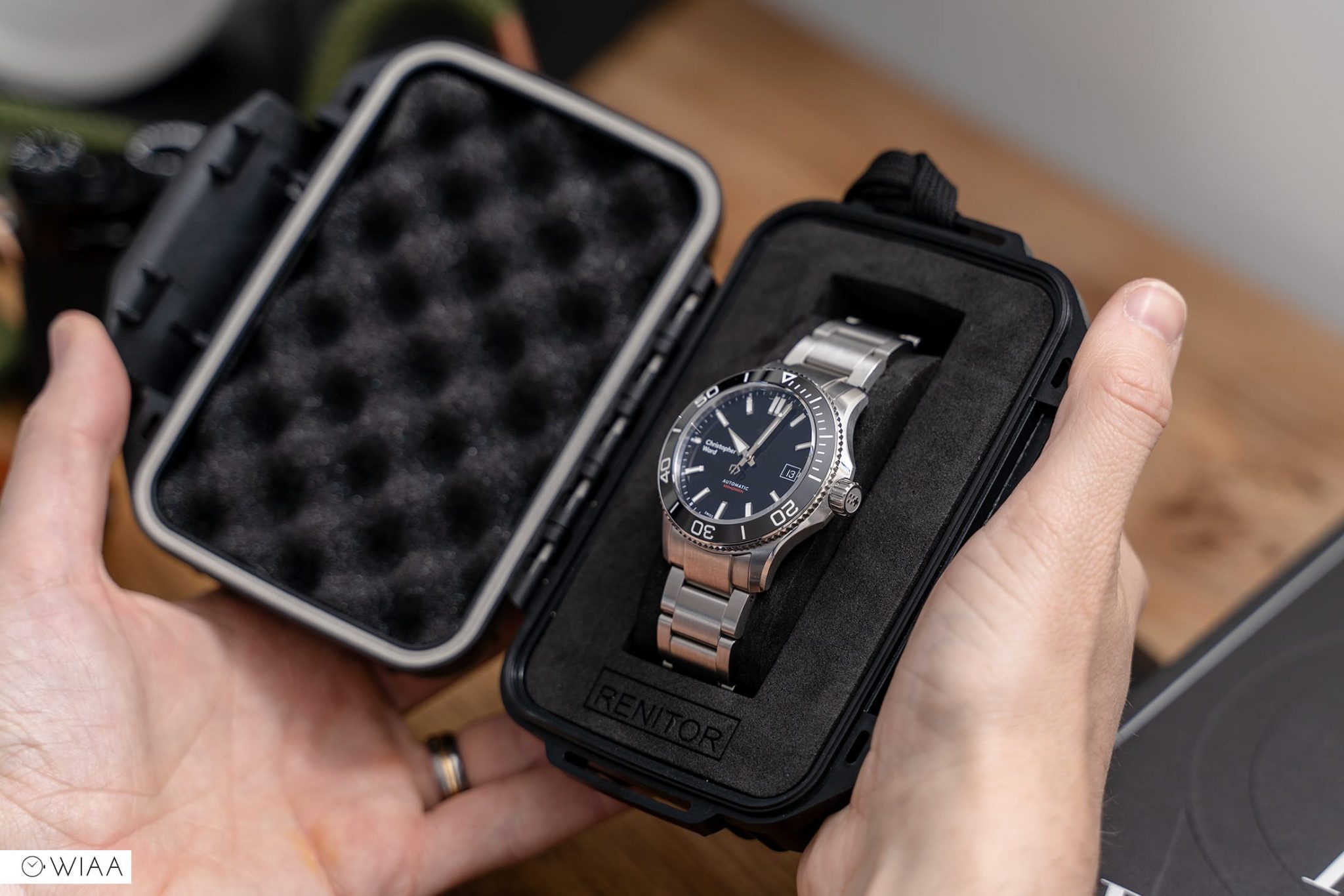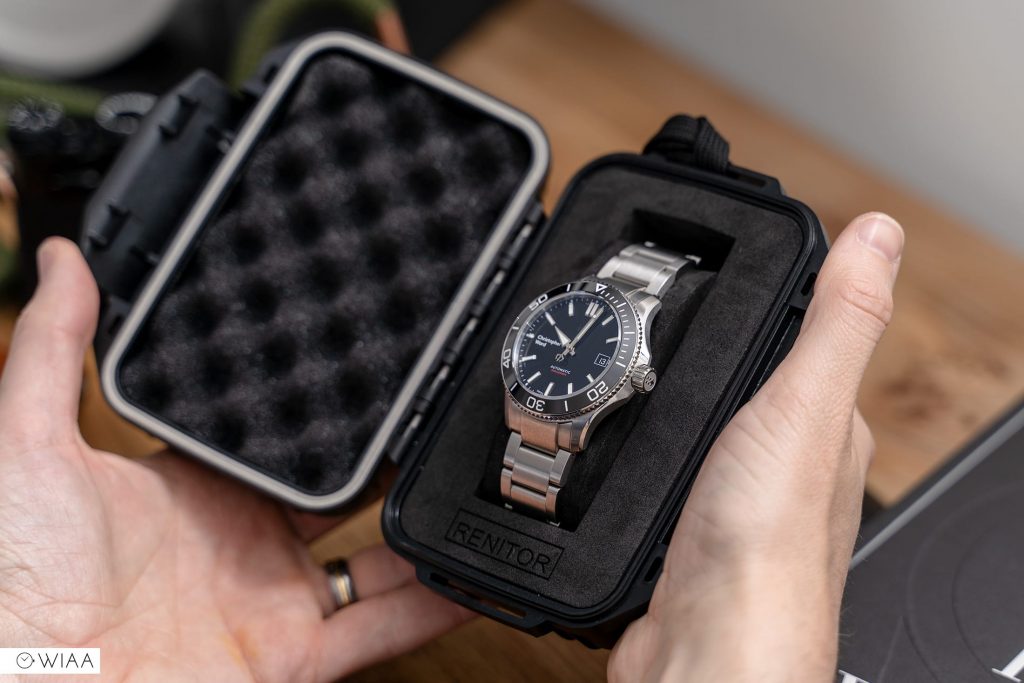 The flexi-fit insert is a more sturdy shaped foam block, which pushes snugly into the cutout. The shape of it seems to work quite well, however, the finishing on this one leaves a bit to the imagination – it's a shame to see several channels scratched into the surface. However, whilst it may be unsightly, it doesn't affect the performance of the insert. It's perfectly sized for my pretty average 7" wrist, so my bracelet watches fit like a glove. If you have a larger size, it won't be an issue, however, if you have a much smaller wrist size then it may end up being a bit of a squeeze to fit the watch on. Alternatively, it would be easy enough to trim some of the insert off.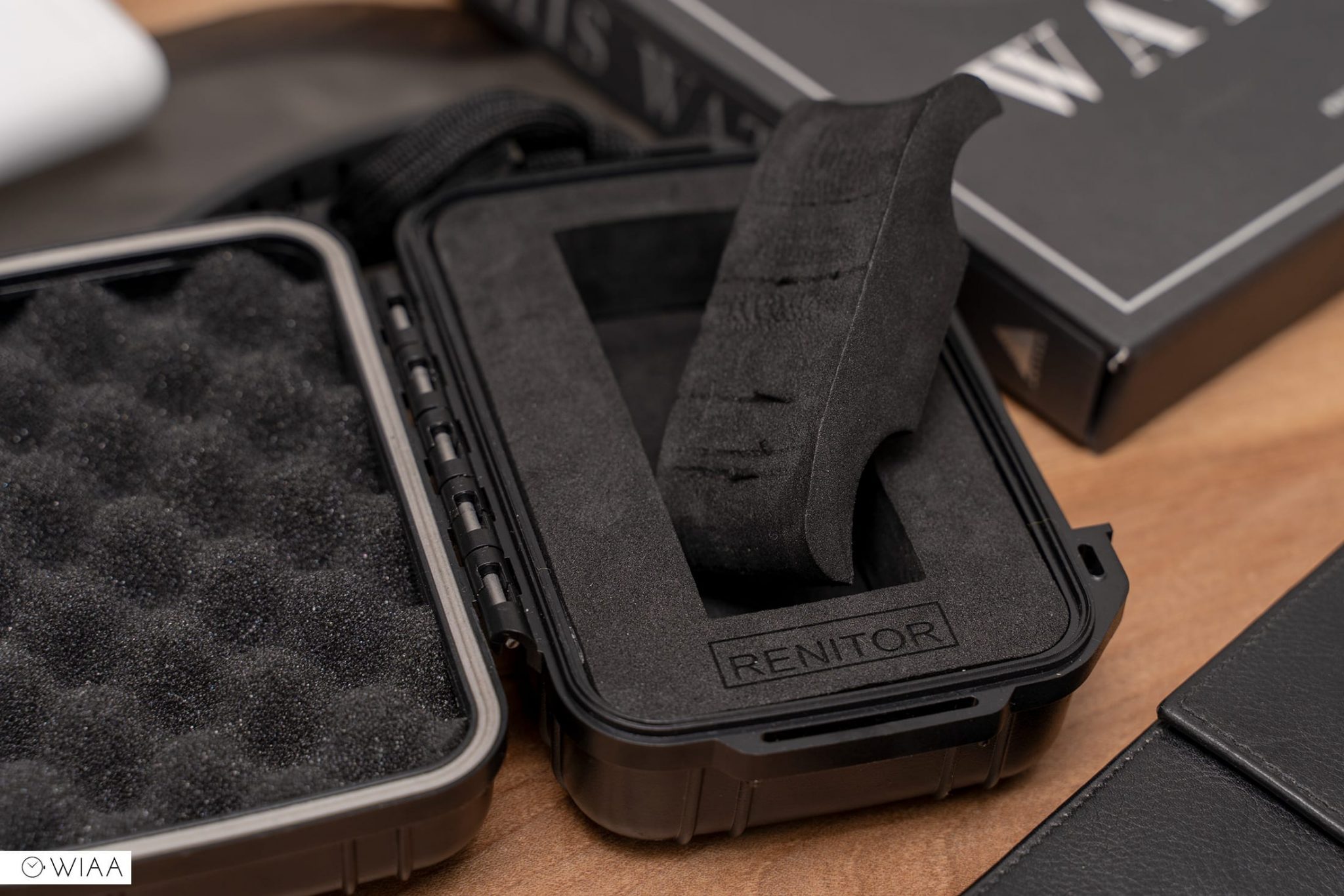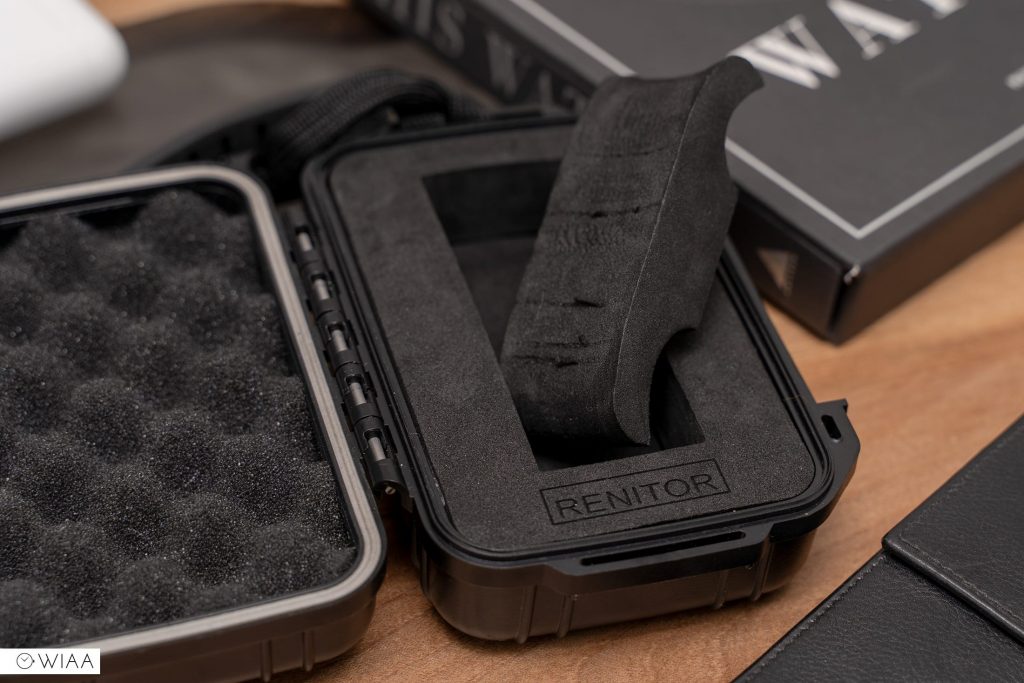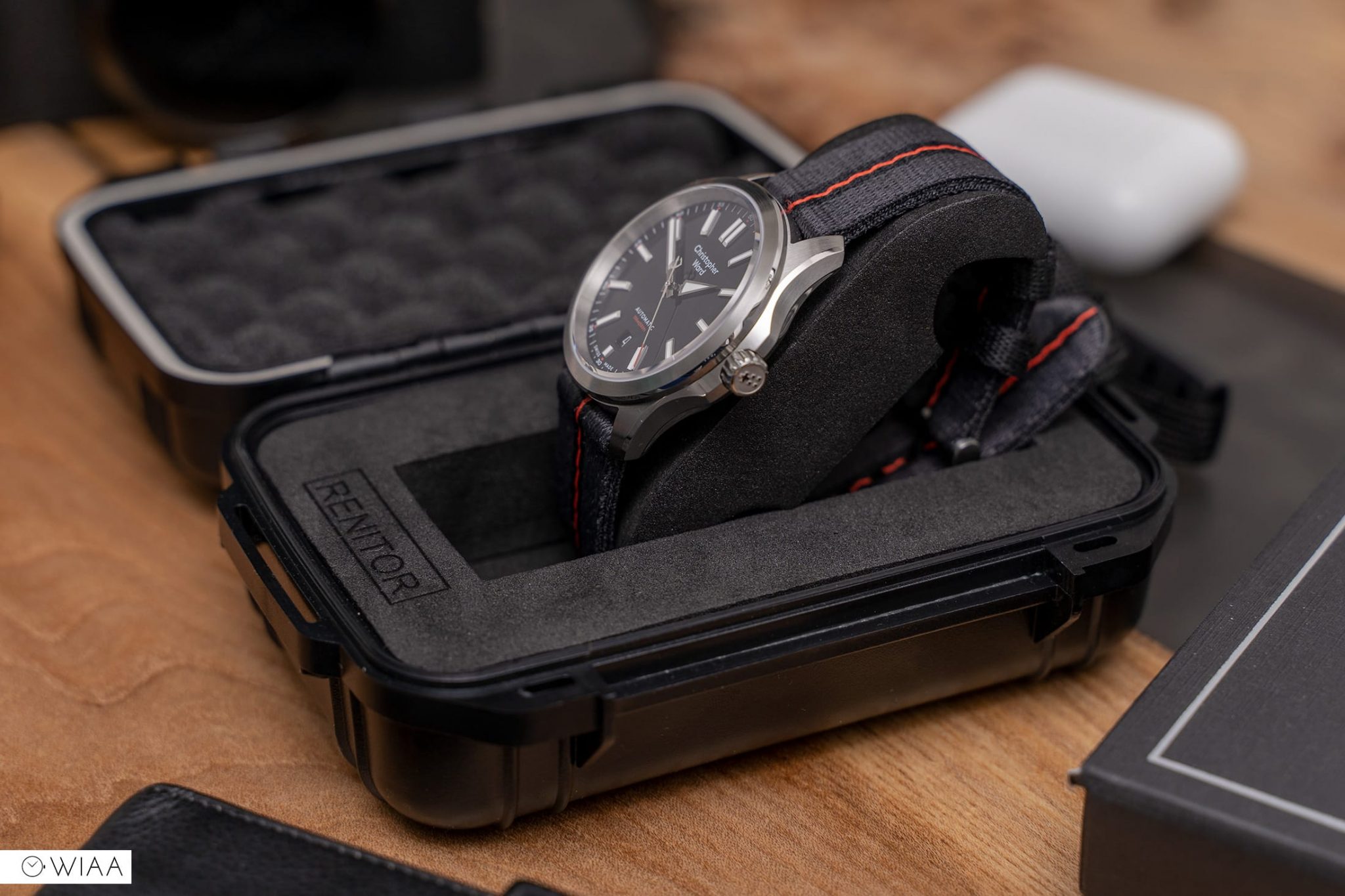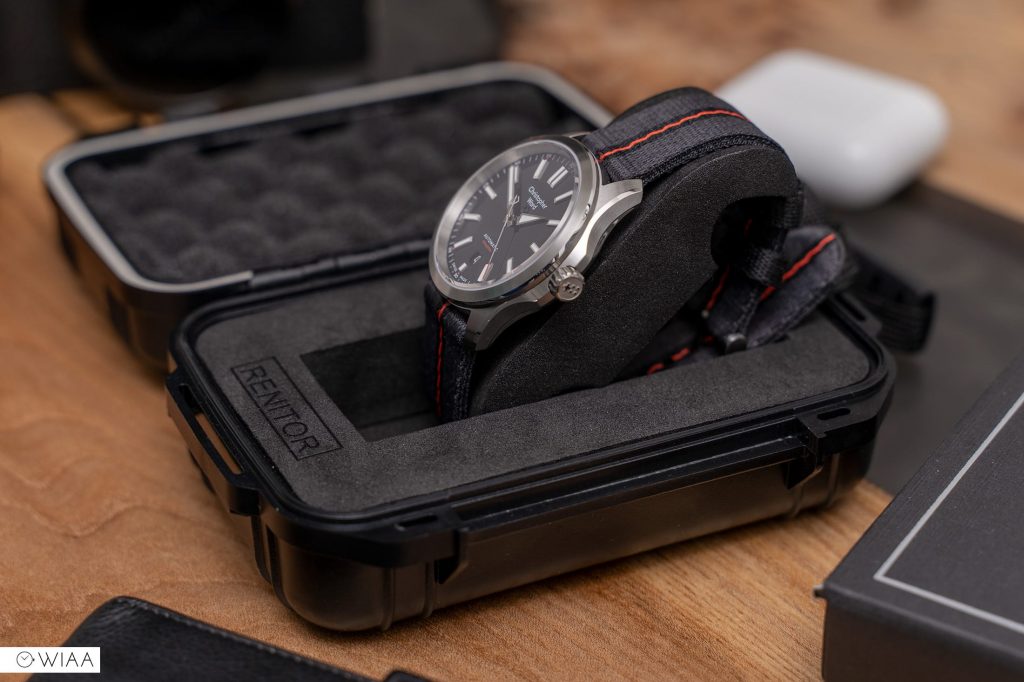 The RENITOR logo is cut into the bottom edge of the foam insert which is a nice touch.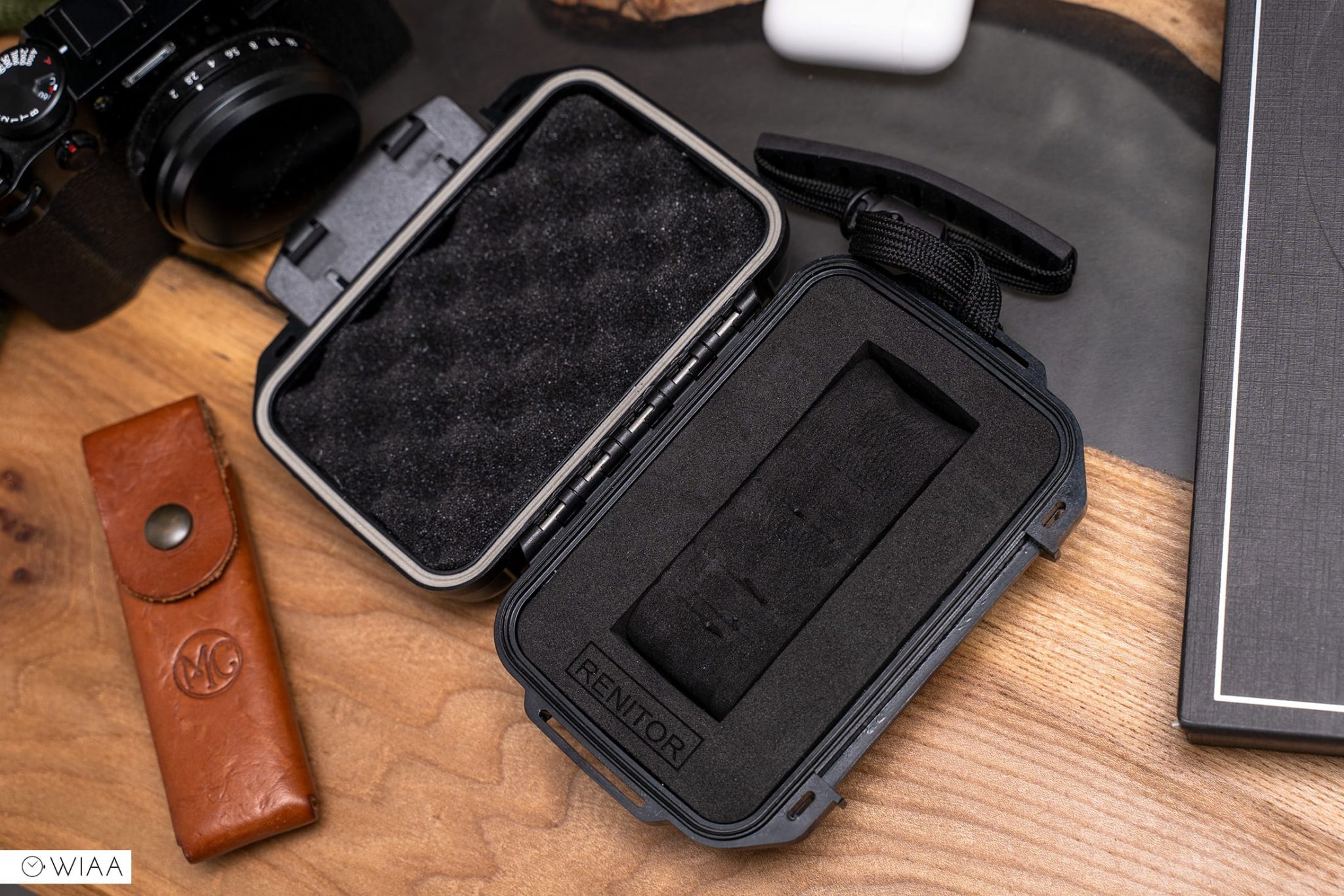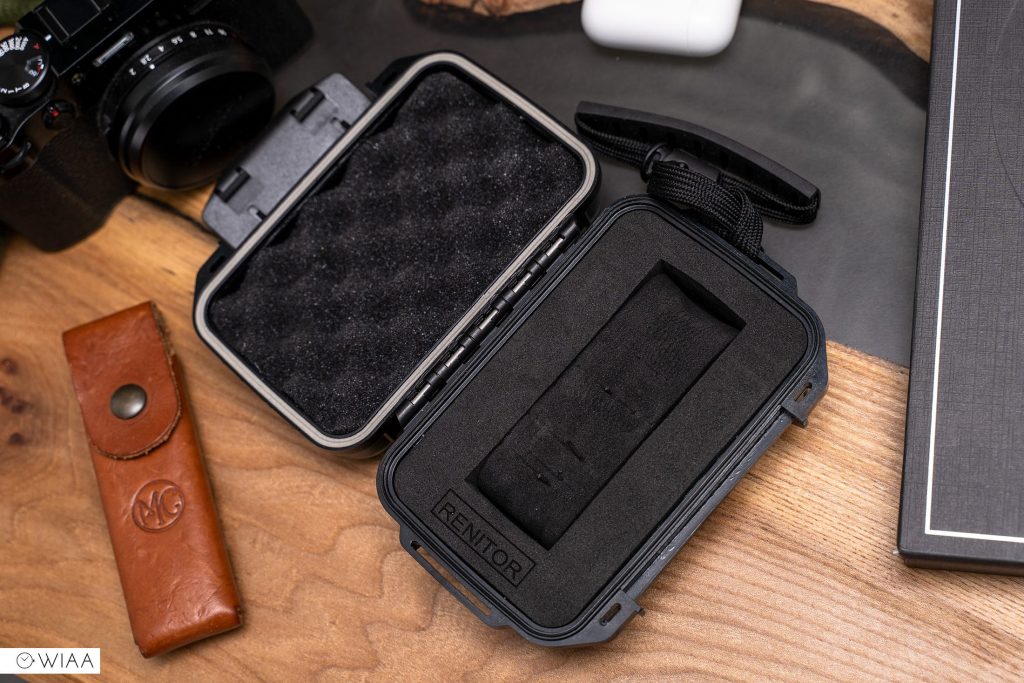 Additionally, there are some loops around the outside to fit a small padlock (a VERY small padlock), and the attached carry cord is very handy indeed for transportation.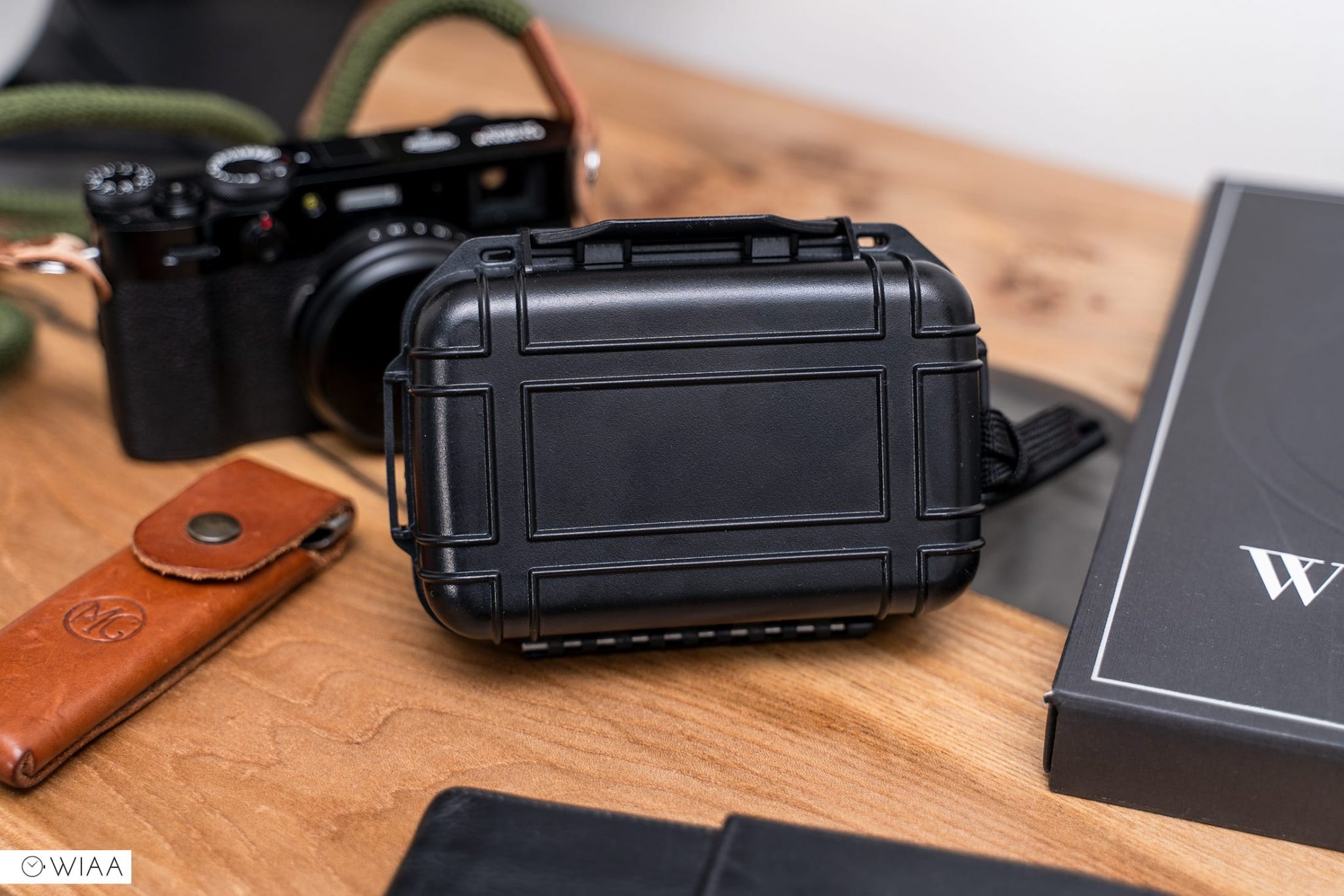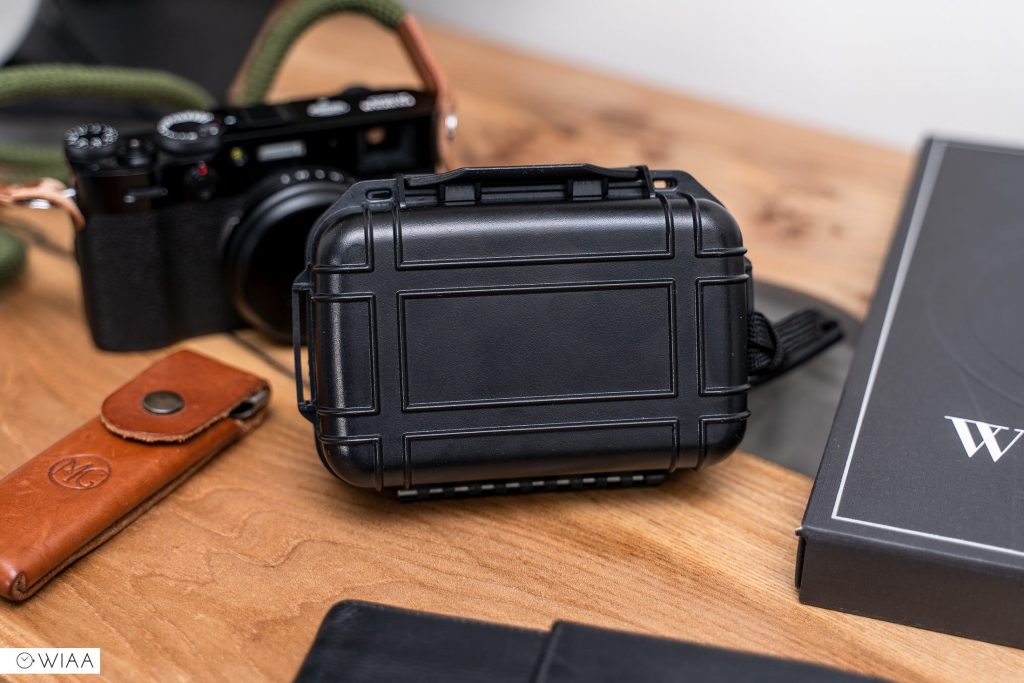 Final comments
I've used this recently, for an overnight business stay. It housed the watch well, it was rugged enough to hold its own, and it was company enough to not take up too much space in my small case. There's nothing at fault here, and it also comes with a microfiber polishing cloth. Sure, the flexi-fit insert needs to be better finished, but in a genuinely very practical and useful case that costs less than £25, I'm happy to overlook that. If you're after a seriously sturdy but affordable travel case, then this is certainly worth your consideration.