I don't feature too many KickStarter watches on Watch It All About, mainly because I like all my content to be original and I only ever like to comment on watches I have physically in my hands.
Every so often, though, there's an exception.
And the Redux & Co Courg is just that.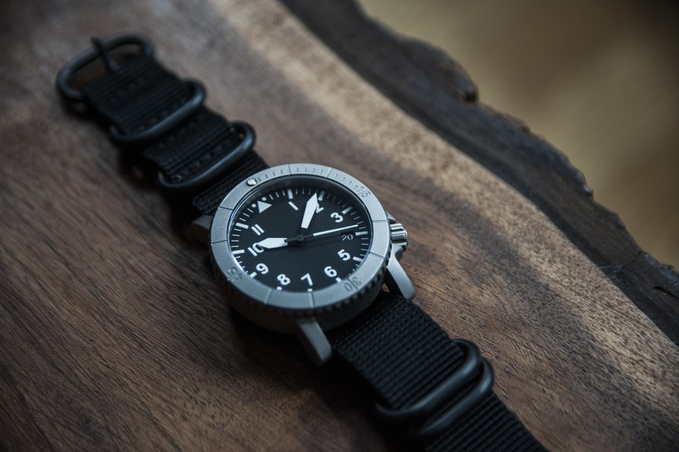 When Elbert (the man behind the watch) first got in contact with me, I was super excited to see the specs, design and price of this watch.
It looks brilliant, and the specs are spot on – especially for the introductory price of $199. I personally think there's a gap for a watch like this. The Obris Morgan Branco was incredibly popular and a wonderful watch, but has been discontinued. I feel that the Redux will fill the void it has left behind perfectly.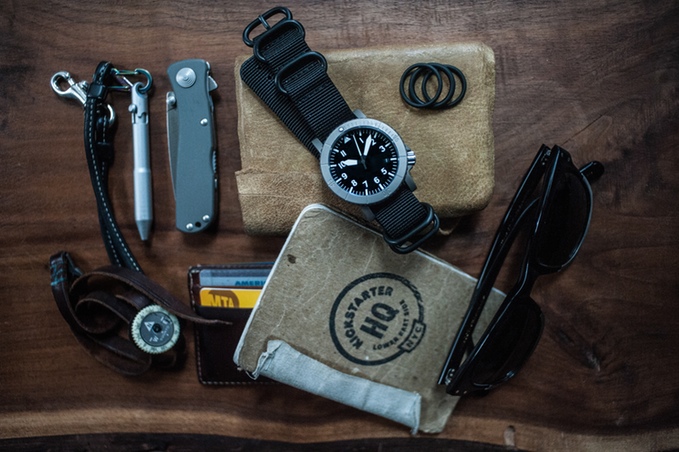 Regarding the Kickstarter campaign, he's done a great job explaining things, making it an interesting and entertaining read, with some good pictures to boot. 
So how did his Kickstarter campaign go?
The Redux & Co Courg was fully funded in 3 hours.
Let's face it, that is simply ridiculous – but it just goes to show how many people are desperate for this kind of watch. It proves to me that this is going to be an incredible hit. As it stands, it's received over 1000% of its goal, with over 1,300 backers.
Let's look at some of the specifics:
Super luminova
2mm sapphire crystal with AR coating on the underside
Titanium case
Zulu strap
39mm diameter
Seiko NH35A automatic movement
Simple, but bold and beautiful design
So it's fully loaded. No messing here. Even at the full price of $399 / £255, it still definitely is a temptation that offers a lot for the money.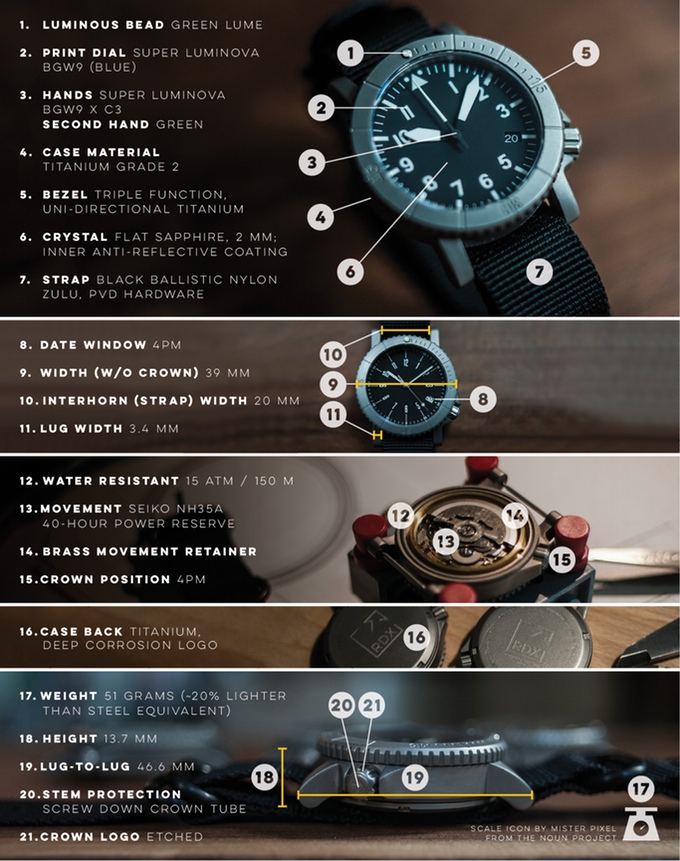 So please join me in congratulating Elbert on creating a stunning KickStarter Killer! If you're interested in pledging, you currently can still get them at 30% off the full RRP on their campaign for $279. But be quick, as they'll go quickly! I've never known a watch to be this popular on KS before – and I, for one, can't wait to see it in the metal.