Ahh, the Rolex Submariner. The watch every watch would love to be. One that is timeless in design and is the epitome of success (if you own one, that is).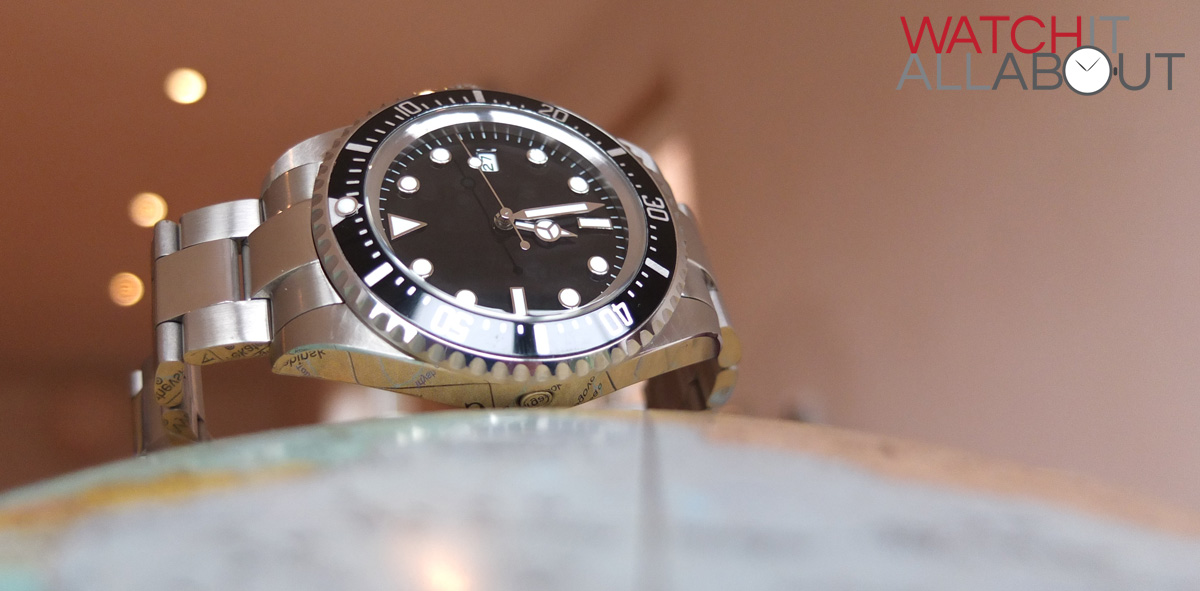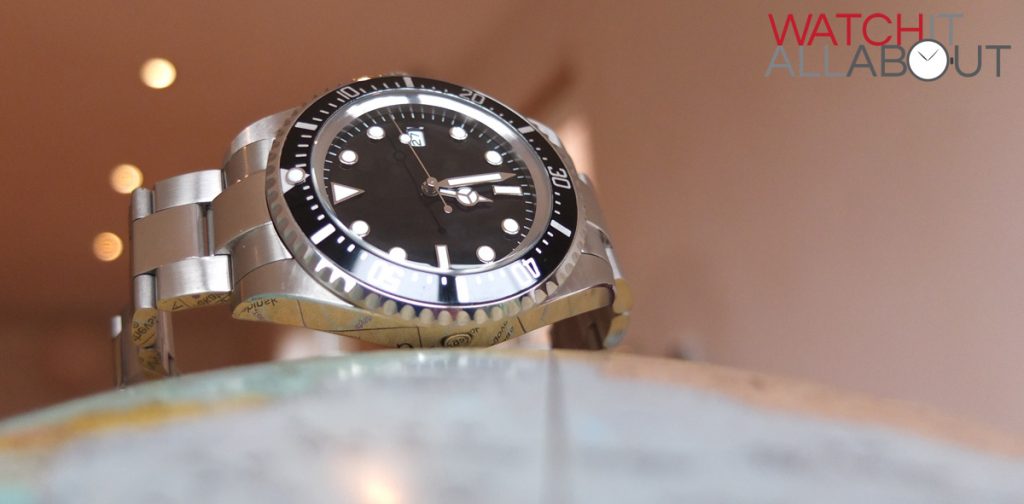 Of course, many of us cannot drop 5k on a watch. Many of us struggle to spend £100 on a watch nowadays, especially being that the clock on our mobile phones are more accurate than any mechanical watch, no matter how expensive they may be. Many people feel that they have no need for a watch. I, on the other hand disagree. Everyone needs a Submariner in their life, even if it is a cheap Chinese homage.
The sterile Submariner homage watch is the perfect way to get the "Submariner" in your life. Costing only around $70-$80, it is an enjoyable cheap thrill. How does it fare? Let's take a closer look…
The case
The mineral crystal has a lovely big dome. This is a vital feature for diving watches as it stops the reflections you would get with a flat crystal. It does a good job at keeping reflections at bay out of the water too, especially as there does not appear to be any sort of AR coating on it.
The stainless steel case is well machined and is well finished. The top and bottom are brushed, whilst the sides are polished. There is a (what looks like) a helium release valve like what is found on the side of the Rolex deep sea sea dweller. I highly doubt it works on this watch, but looks good and adds something interesting to the case. I personally wouldn't risk taking it into water though.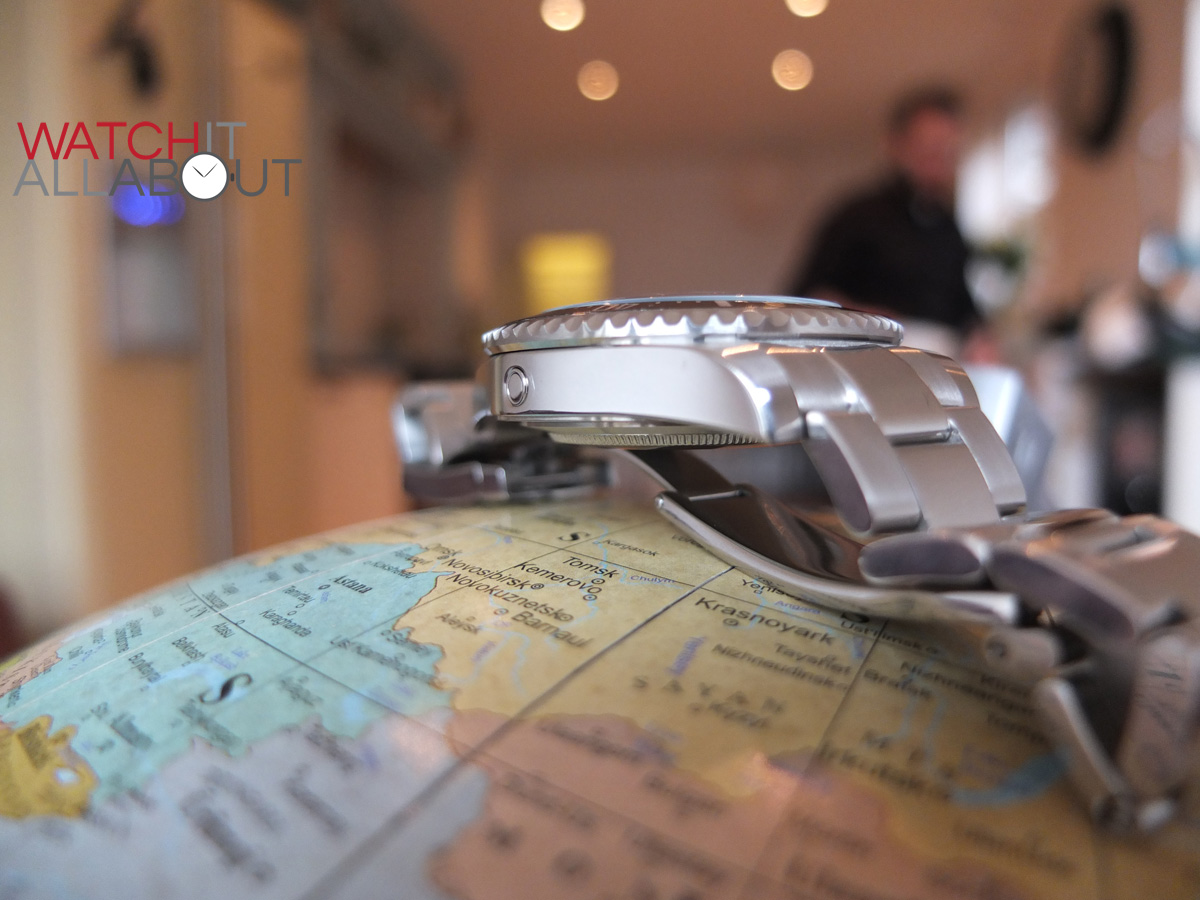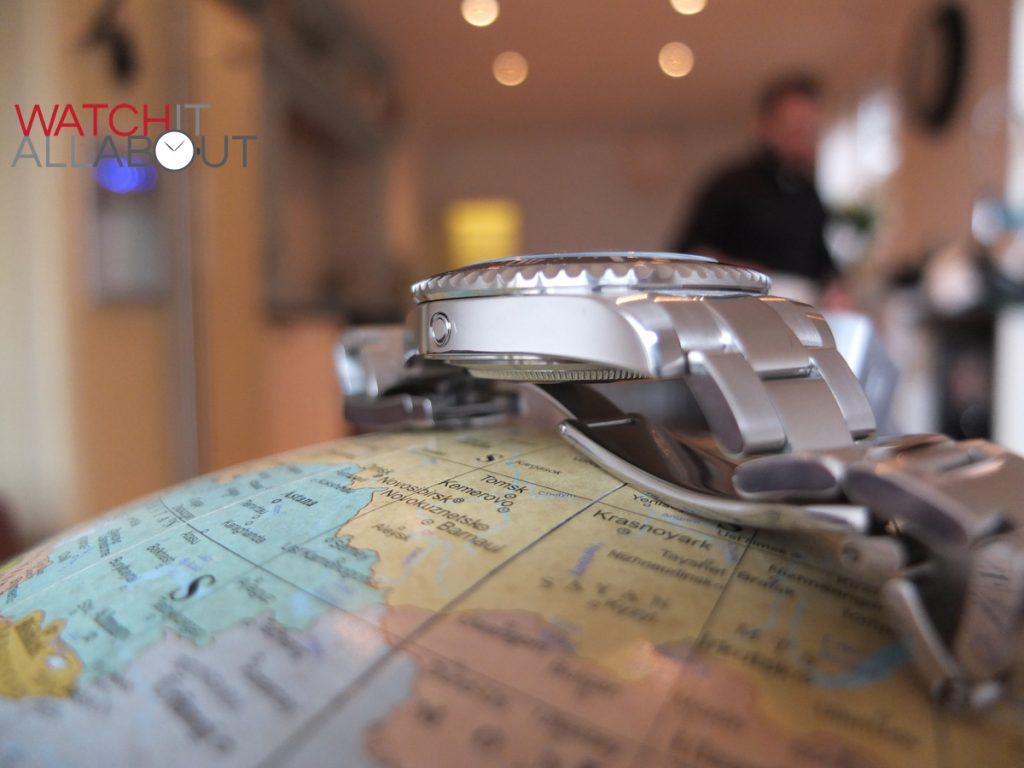 The 60 click bezel has a surprisingly nice action. The lume dot at 12 looks good, but the scalloped edging on it is a little sharp.
The plain unsigned crown has good grip. It is easy to unscrew and the thread appears to be good and solid.
There is a very thick rehaut. It comes within the crystal a couple of mm before going down into the dial. This is just like the Rolex DSSD, where it says "original gas escape valve". So this "Submariner" homage is starting to appear to be a love child of both a Sub and a DSSD, as it has elements if both.
The dial
The dial is matt black. I like the hour markers, lumed dots with a polished steel ring around them, bar 12 being a triangle, and 6 and 9 being a baton. When these different parts of steel catch the light, it makes the watch look great. The lume is poo, as you would expect on a cheap Chinese watch. The hands are classic Rolex style, with a "Mercedes" hour hand. The date window is at 3.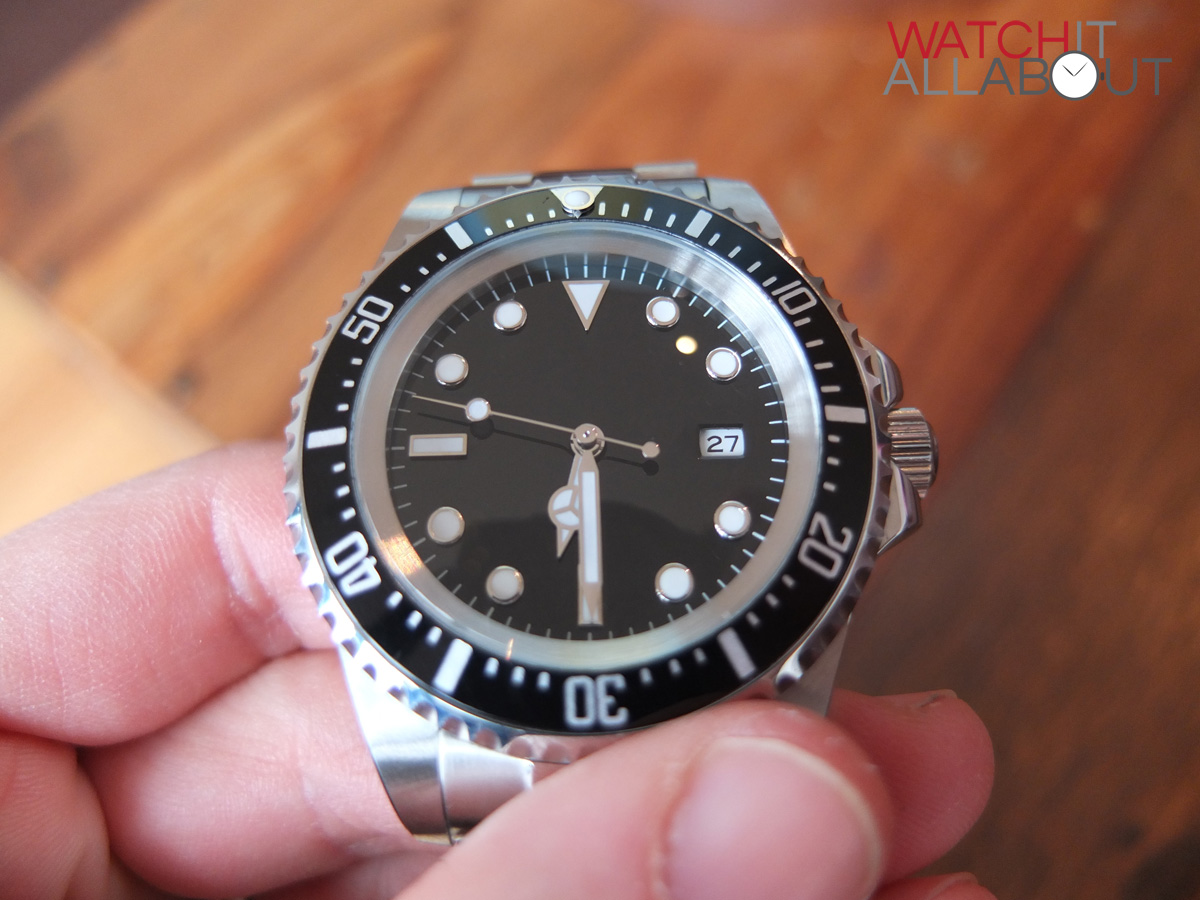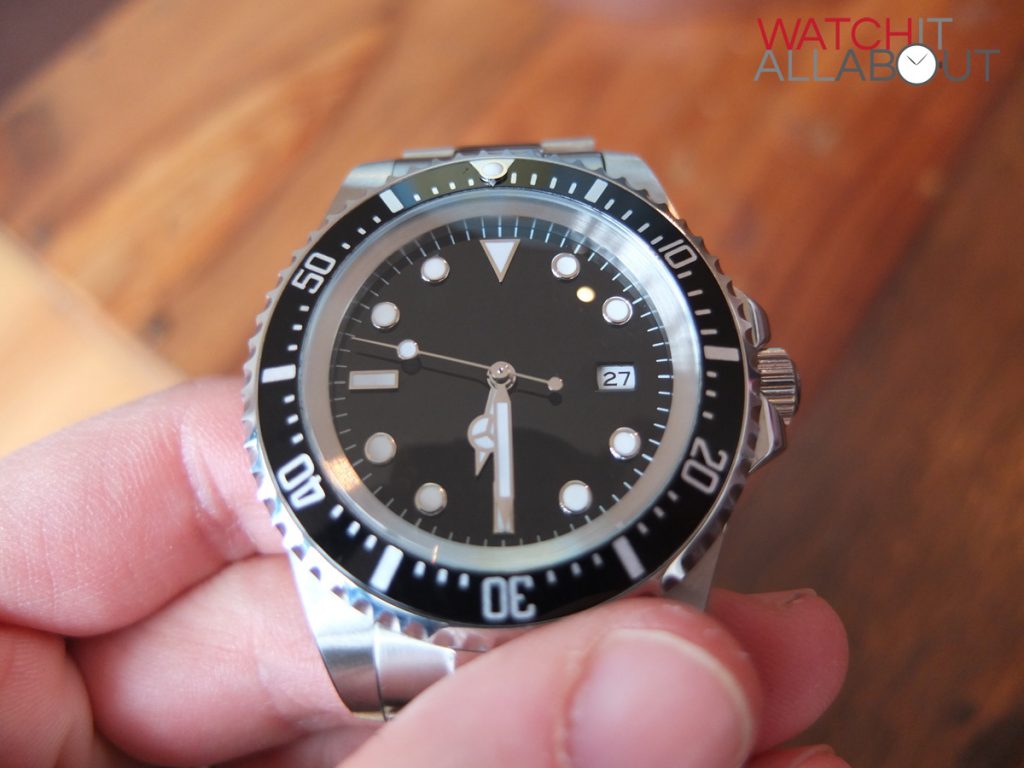 The bracelet
The bracket looks quality and really catches the eye. It has a highly polished centre link and a brushed link either side. The links are all well machined and are solid stainless steel. It is easy to resize thanks to the good quality screws securing the links together. It also has solid end links, which fit snug up to the case. The clasp does not have any locking feature, all you do is merely pull at the end and it pops open. Not very safe! It does look nice however. When you shake it, it sounds a little tchinky, if you know what I mean, but I understand that the real Rolex bracelets can feel a tad flimsy anyway. But, the oyster style bracelet is well known to be one of the most comfortable bracelets on any watch, and this version is no exception.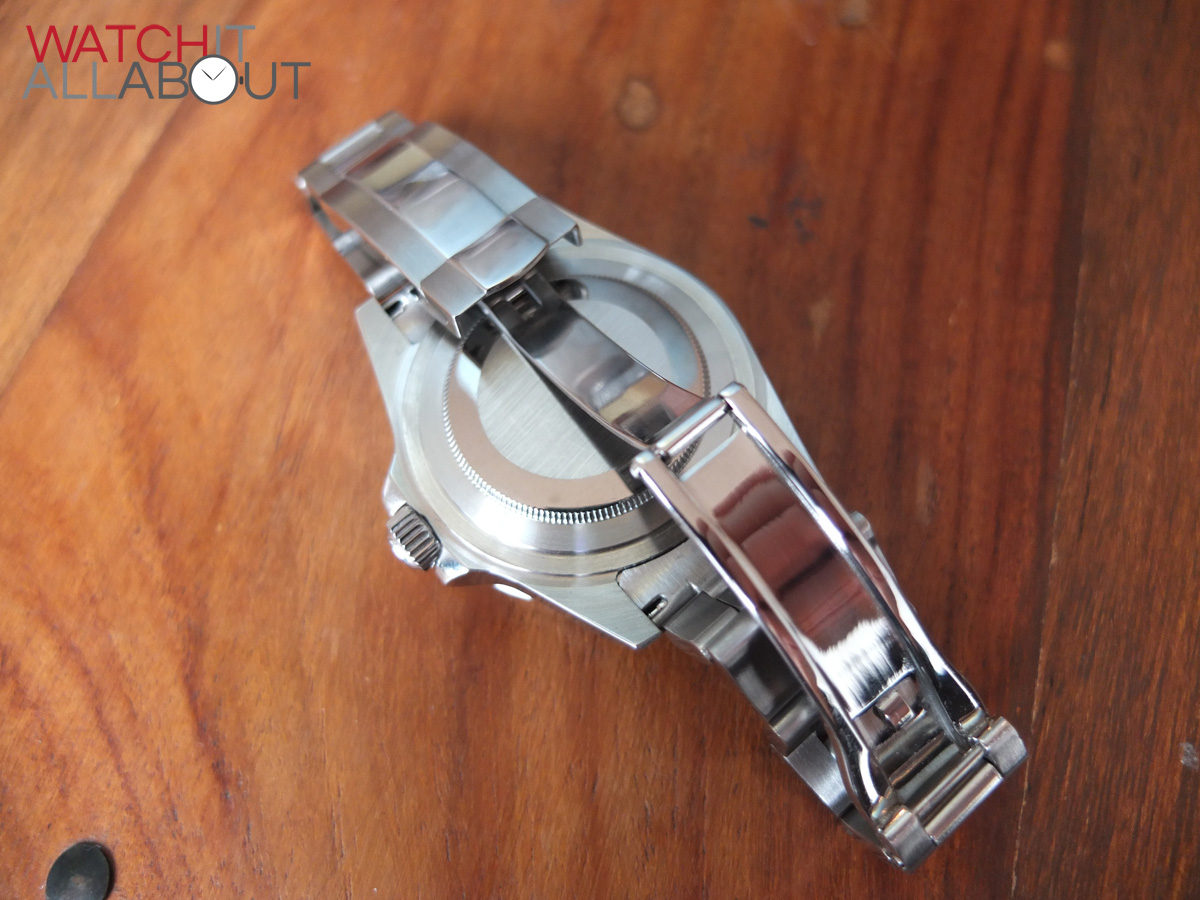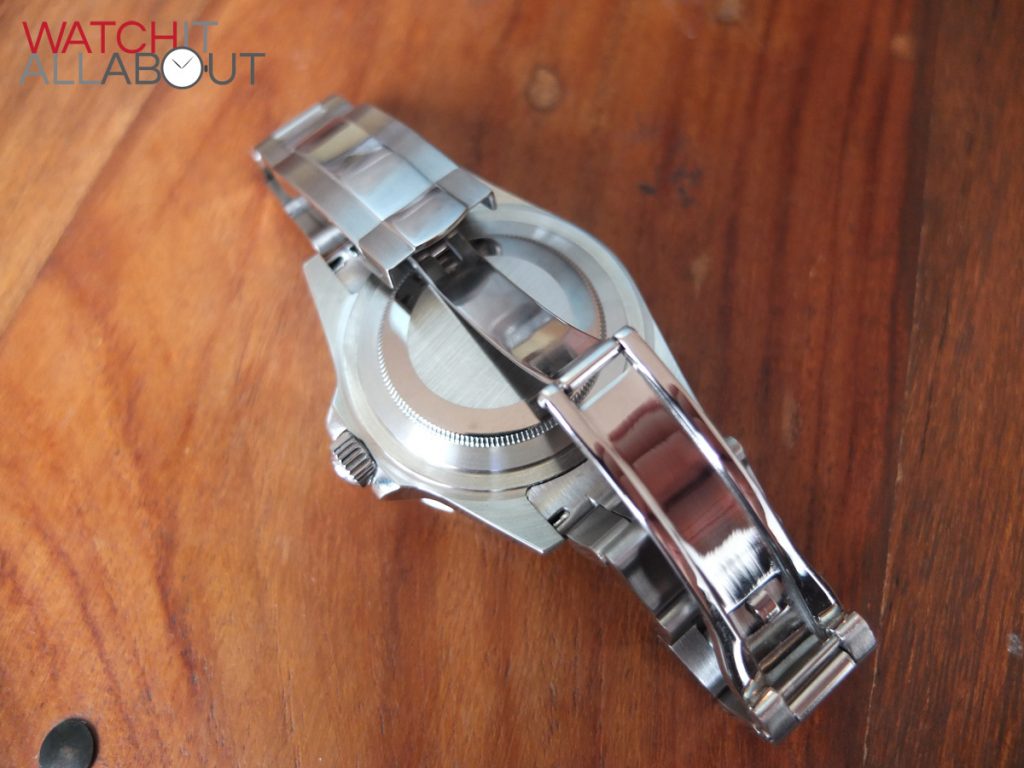 The movement
The watch has a DG2813 automatic movement in. Wholesale, these go for the dizzying price of around $5. 21,000 bhp – that's 6 ticks per second. Looks a little bit jerky on a second hand like this one. Not fantastic accuracy.
Final Thoughts
All in all, although it is a little cheap feeling, it looks great on the wrist. From afar, it really looks the part. You cannot deny how well Rolex have done in designing the Submariner. The Parnis does a good job of stealing this design. I am very happy with the quality of this watch for the price I paid for it, and therefore, I would recommend it to someone who wanted a cheap Submariner thrill without buying an all-out replica.