I love travel accessories. I can't get enough of them. Watch rolls, pouches, cases; I'll have them all. So, when Mirage Luxury Travel asked if I wanted to check out their 3 watch case, I was happy to.
Costing a mere $89, it's a lot cheaper than many alternatives of a similar ilk. I only realised how and why when I started doing some research for this review: it's not really leather! Wait, hold up?! That's right – it's PU leather. When I found that out I can't deny I was a little disappointed, however – the fact that I couldn't even tell it wasn't real leather is a testament to the quality of this thing. And yes, whilst real leather is synonymous with luxurious travel accessories, PU leather is actually extremely hard wearing, so there's an argument for it being a sensible choice. Let's check it out.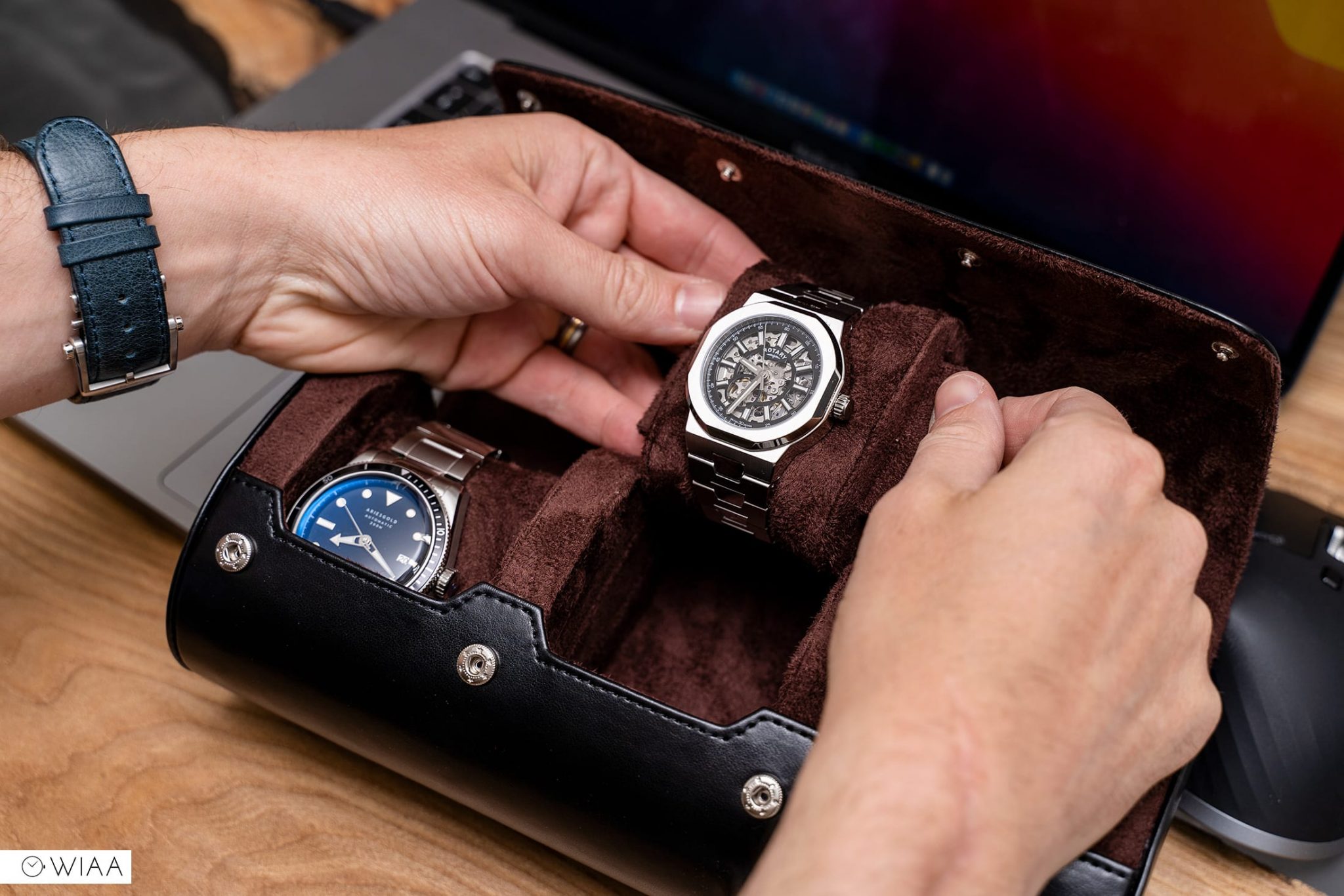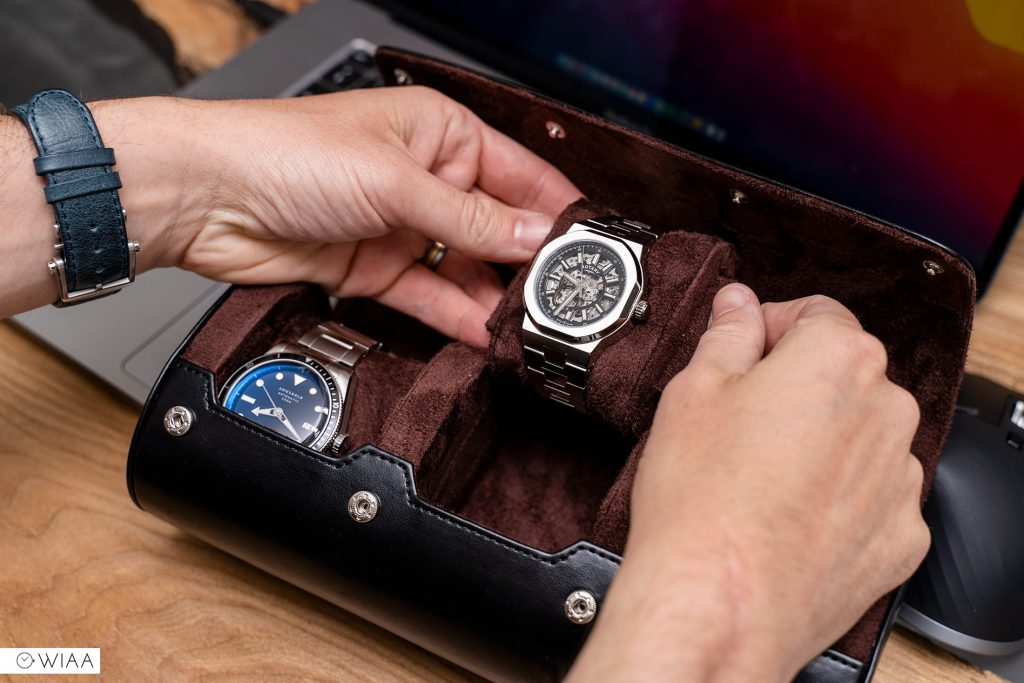 The specs
Width: 24cm
Height: 7.5cm
Depth: 10cm
Weight: 360g
Price: $89 / ~£68
Mirage claim that their PU leather is as smooth as full-grain leather. I'm not going to argue with that, as it certainly had me fooled.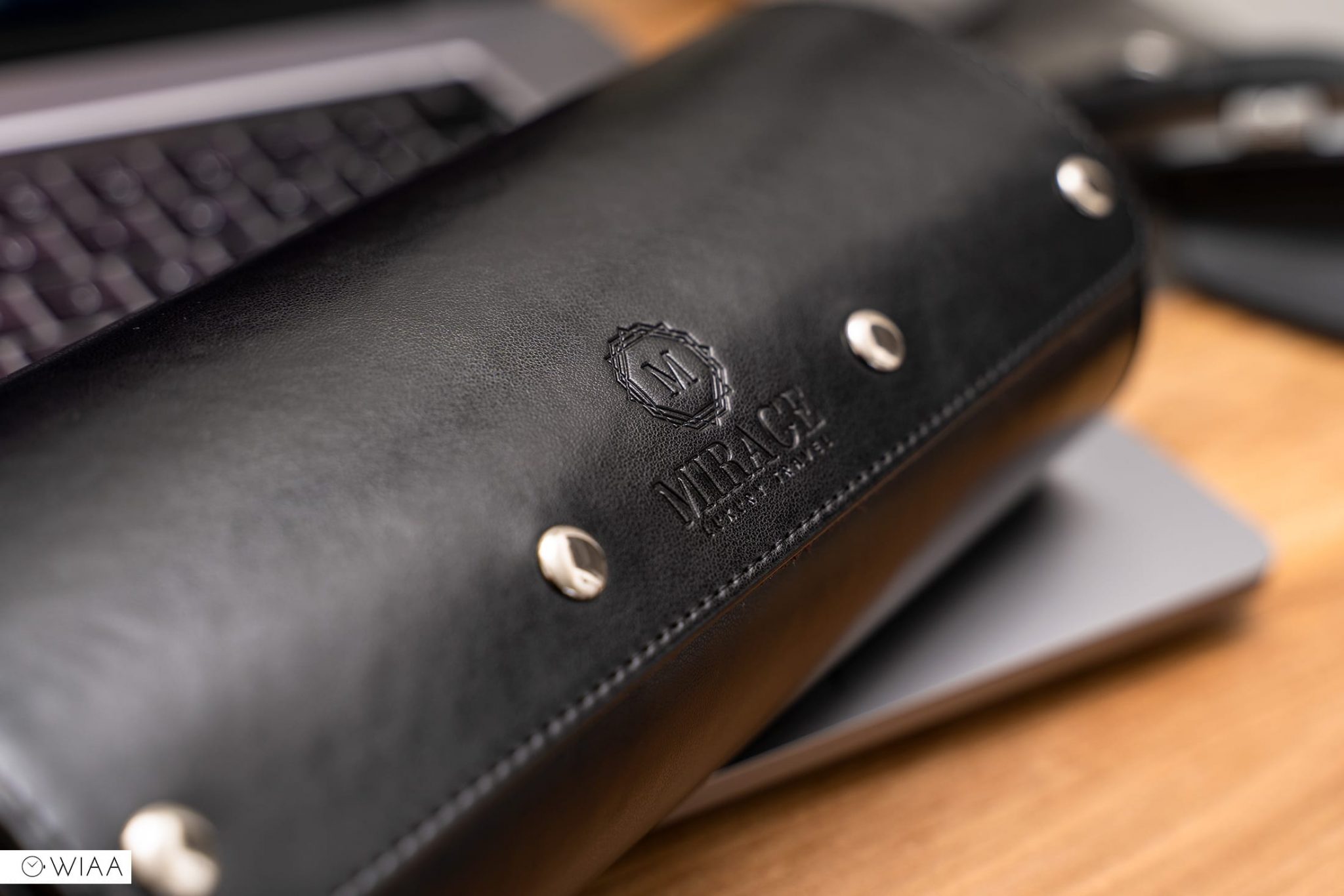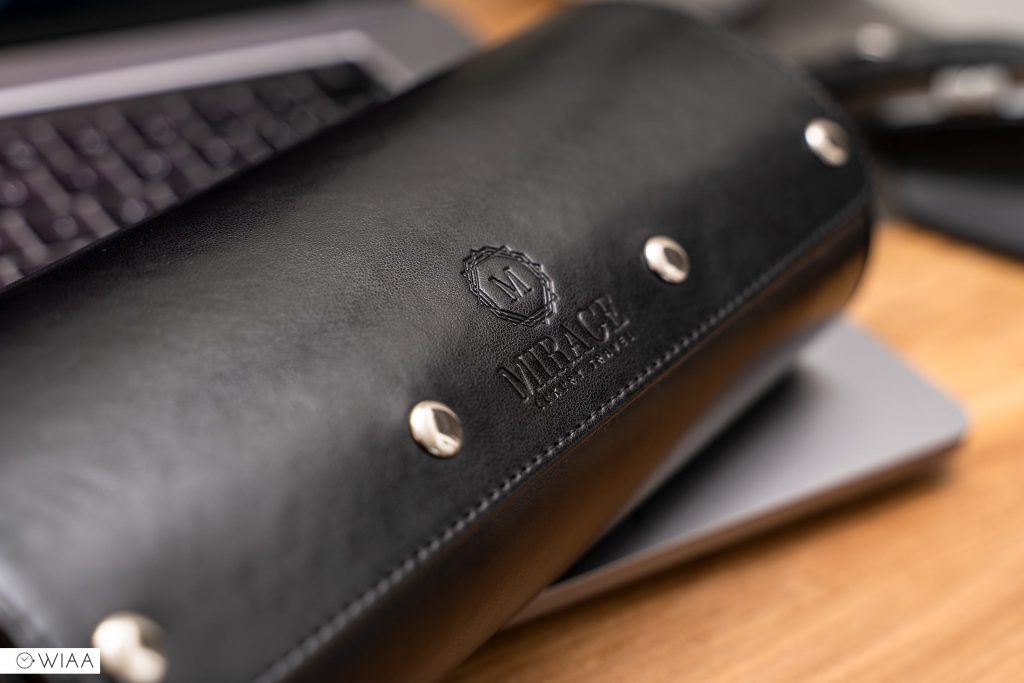 The interior is quilted with mahogany velvet, which is deliciously smooth to the touch.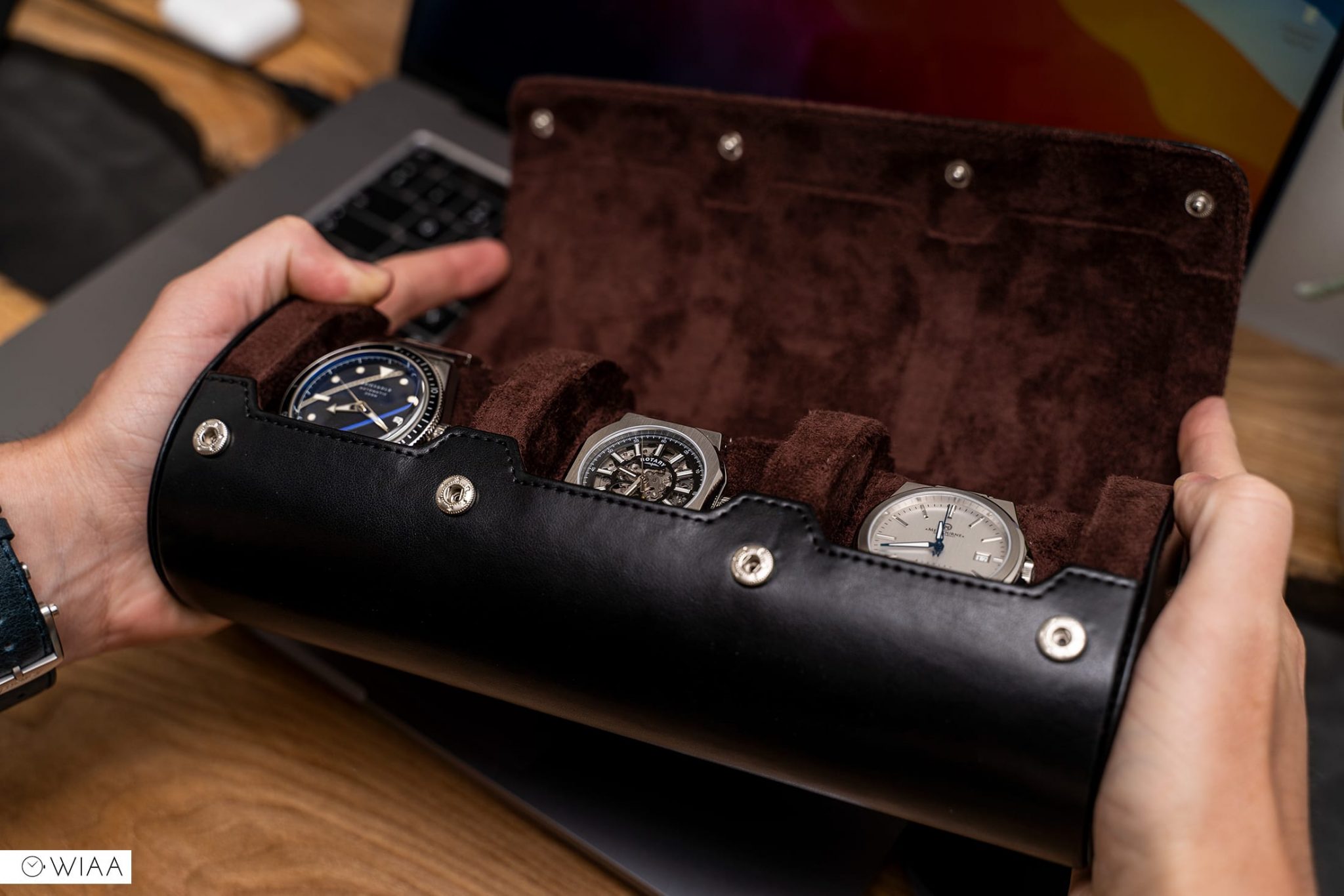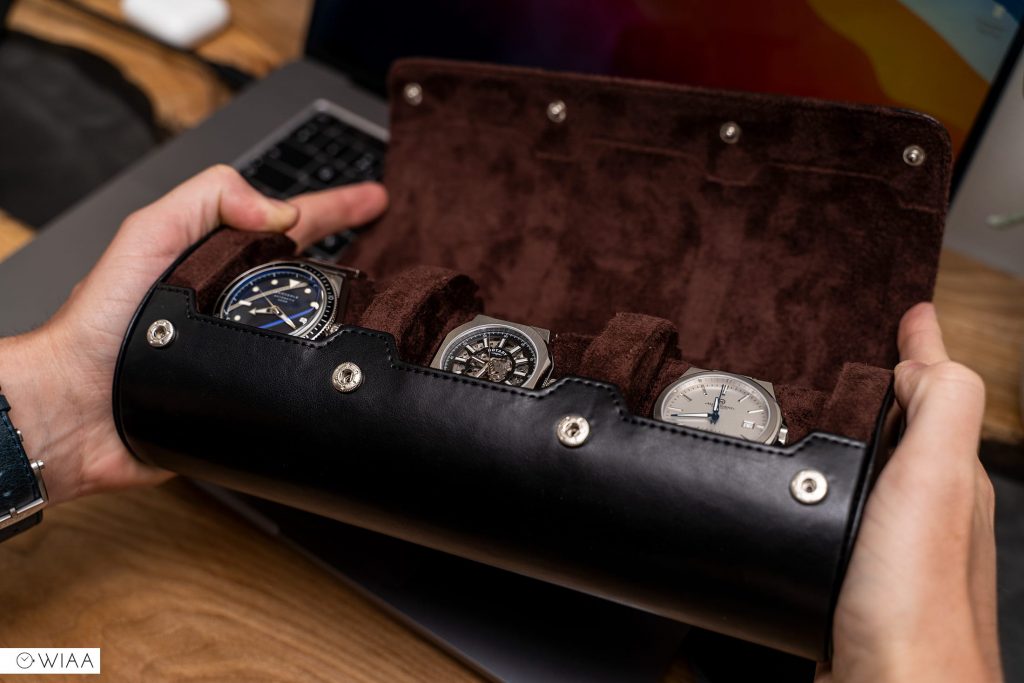 Each cushion is designed to fit a watch measuring up to 55mm in diameter, with a max height of 15mm, and a strap or bracelet to fit between 6-8" wrist size. That pretty much caters for everyone and most watches, bar a few really tall diver mechanical chronographs which can exceed 15mm.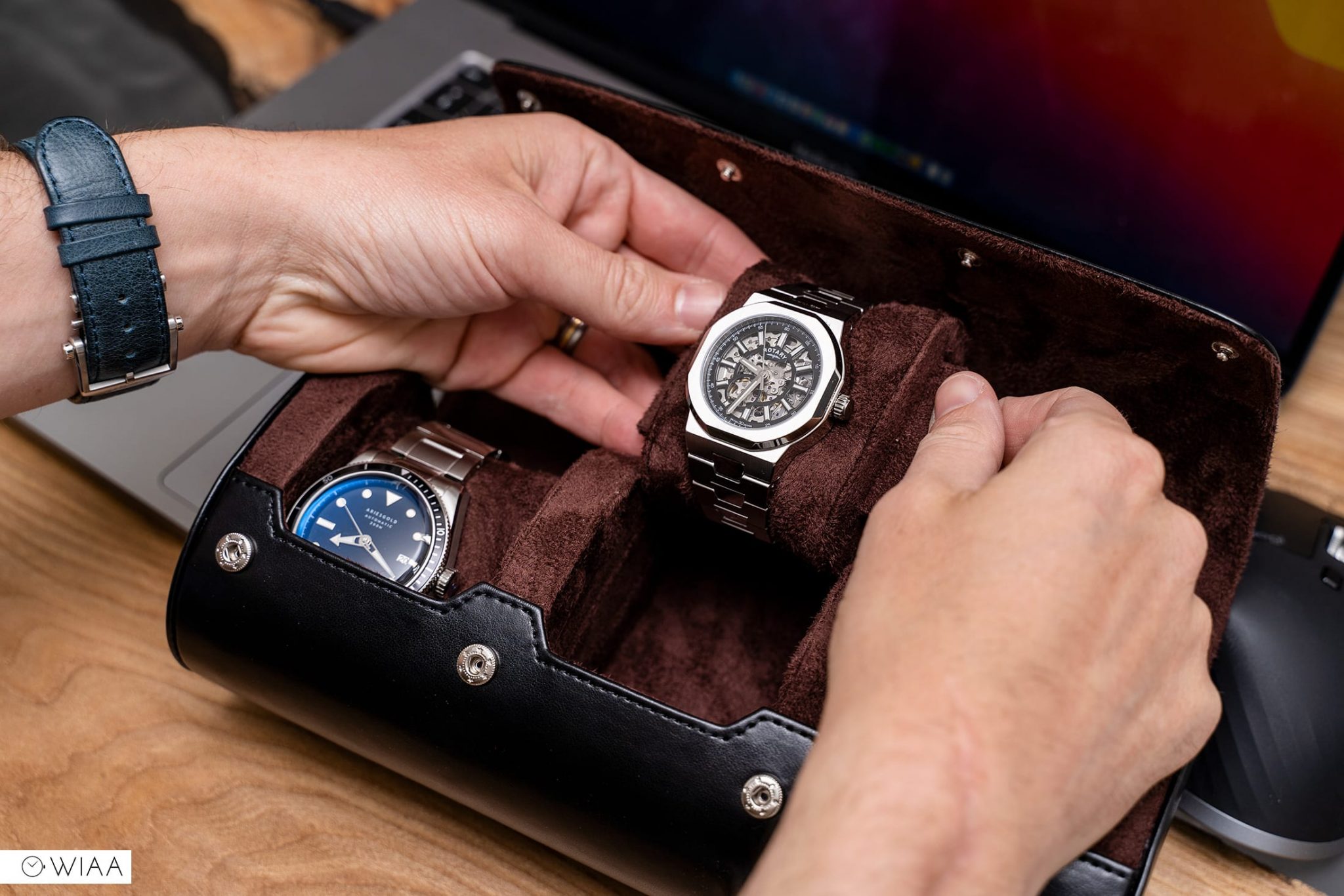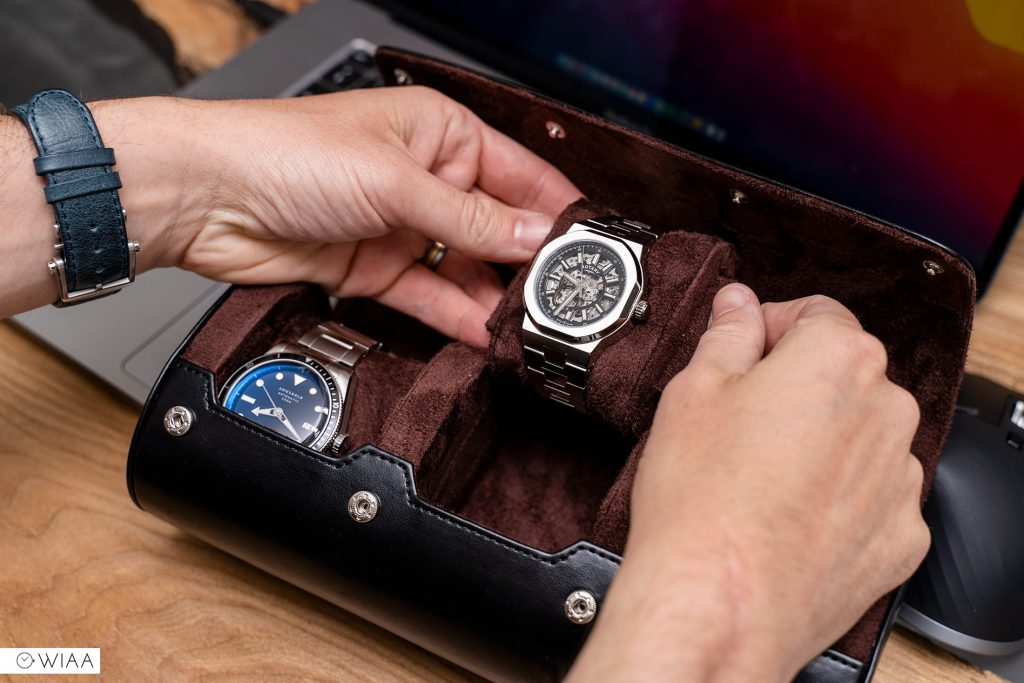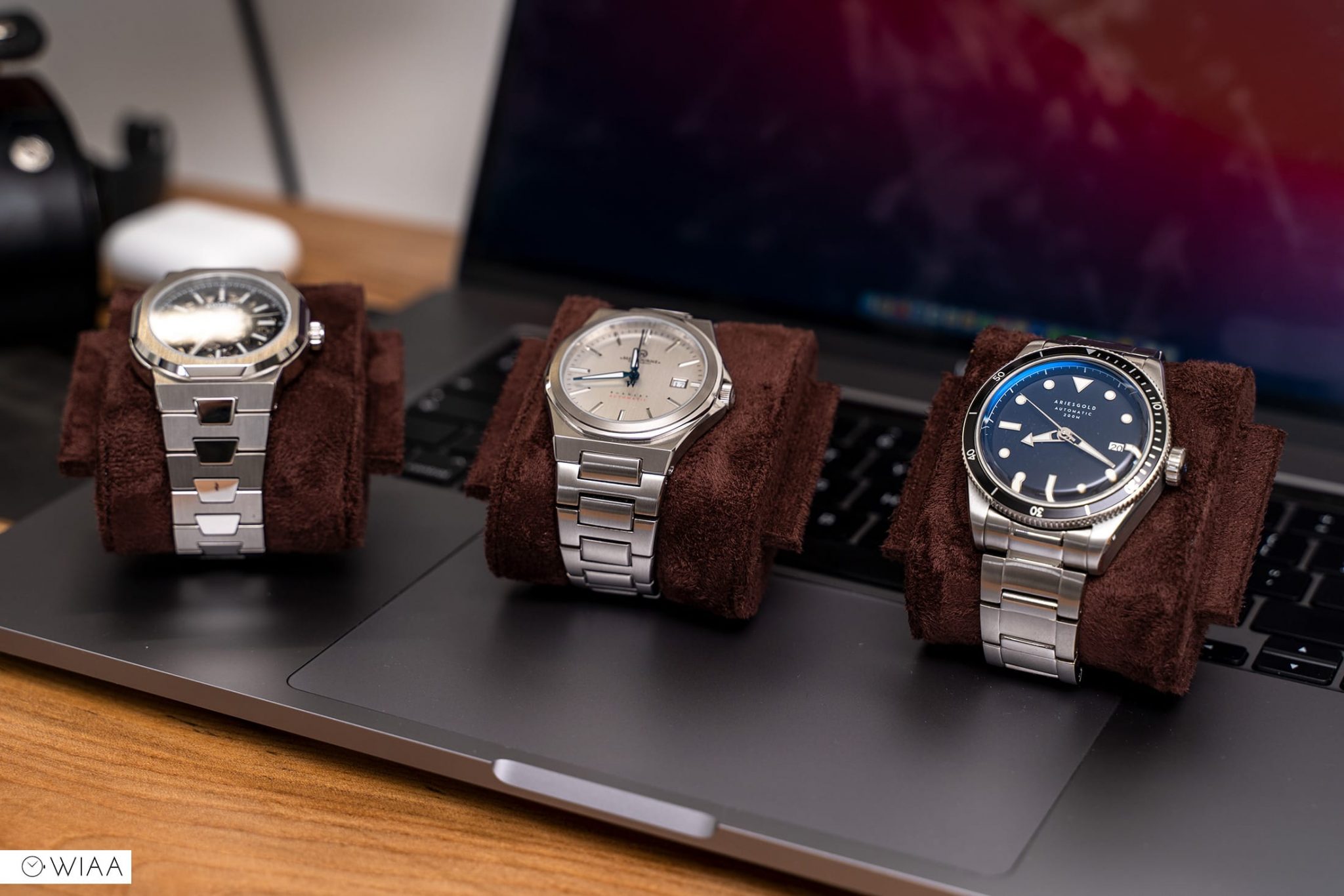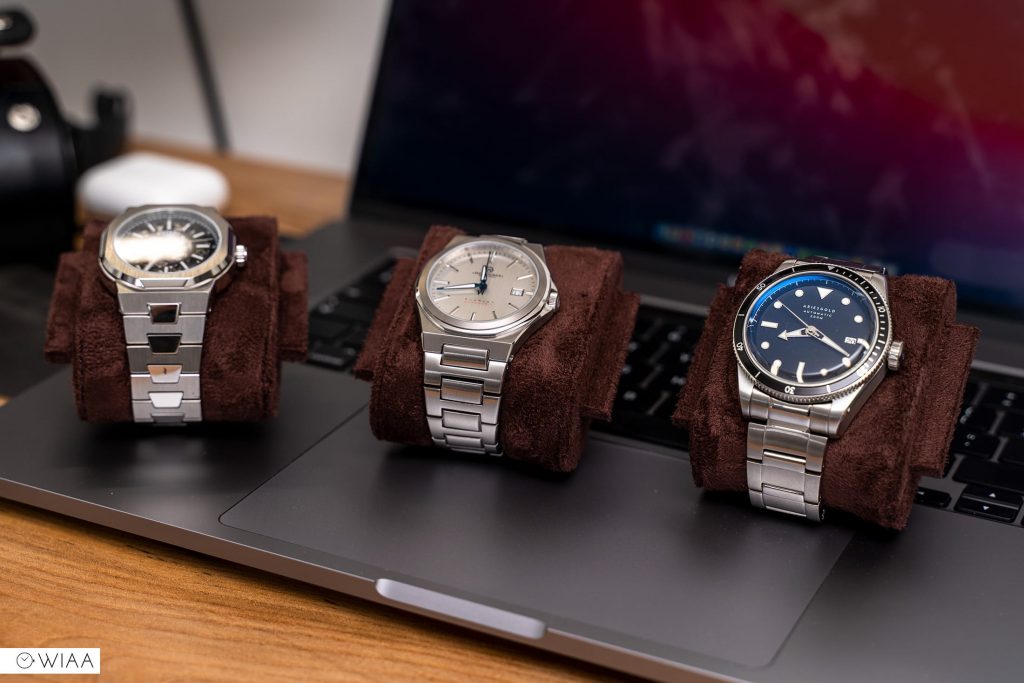 The process of removing the cushions is pretty ingenious; each one has two tabs which fit into the channels of the dividers, so you can easy slide them in and out.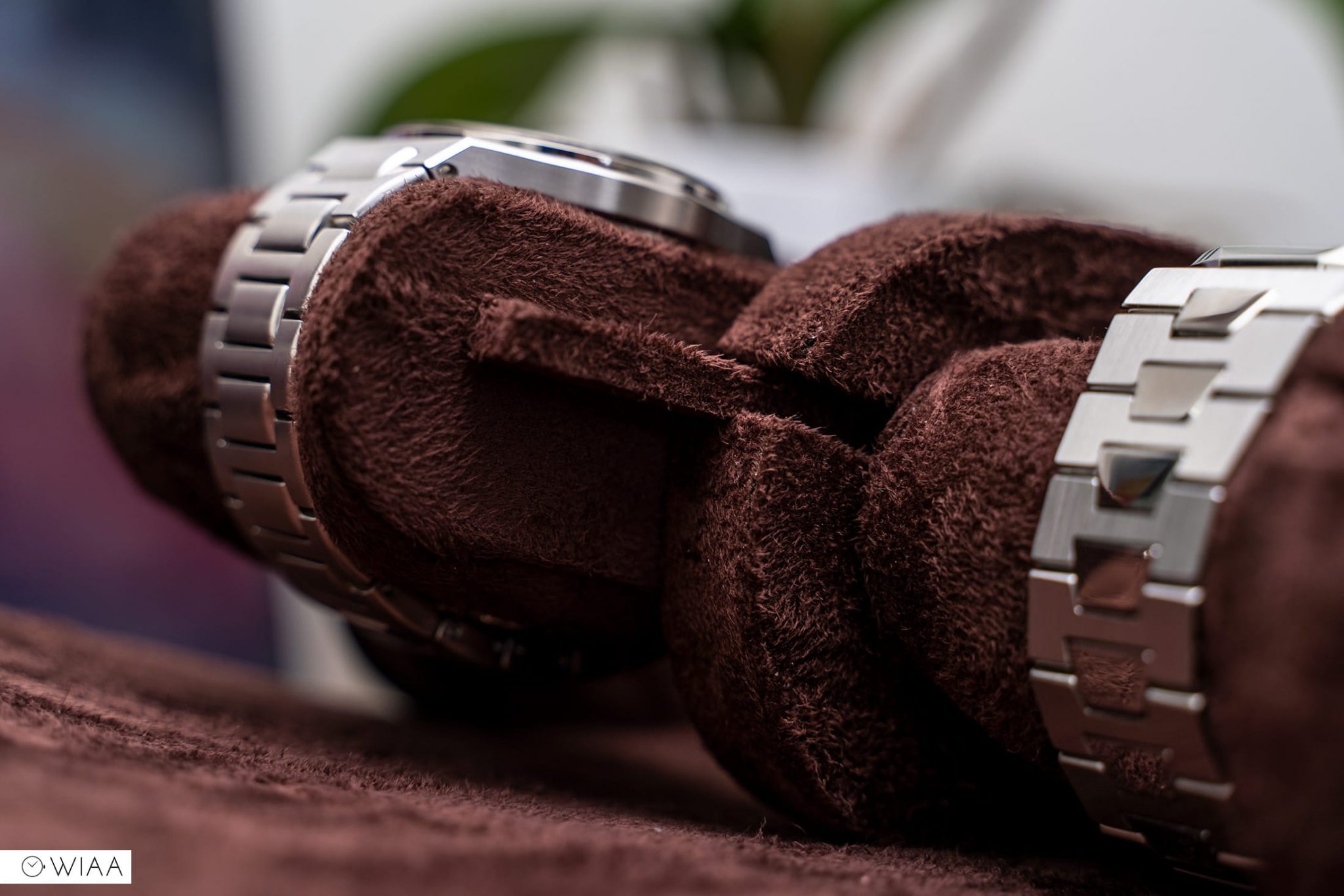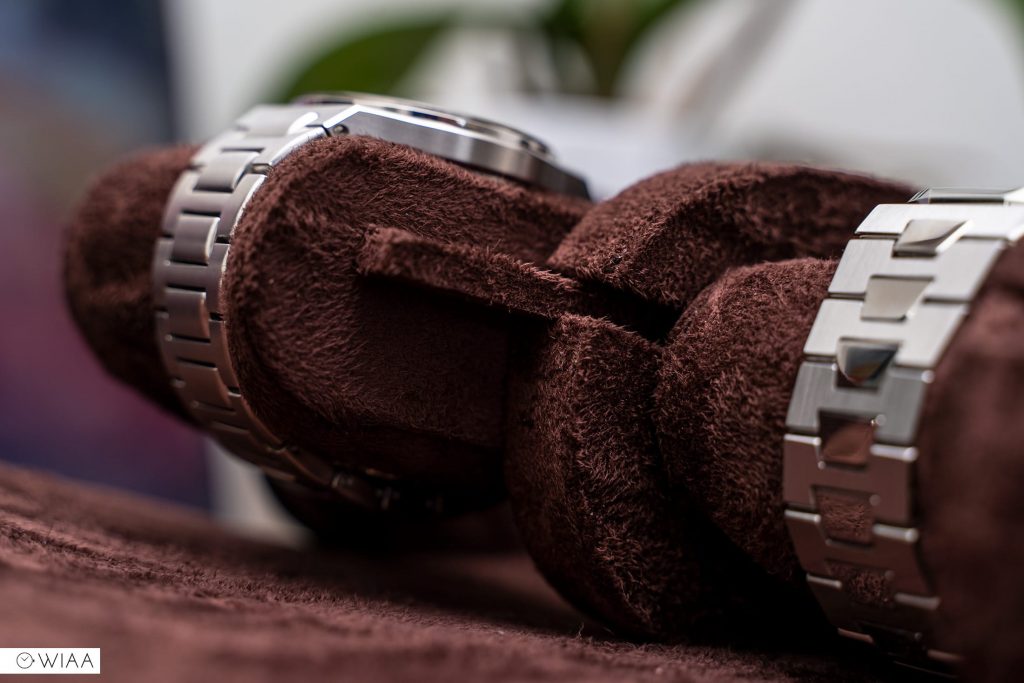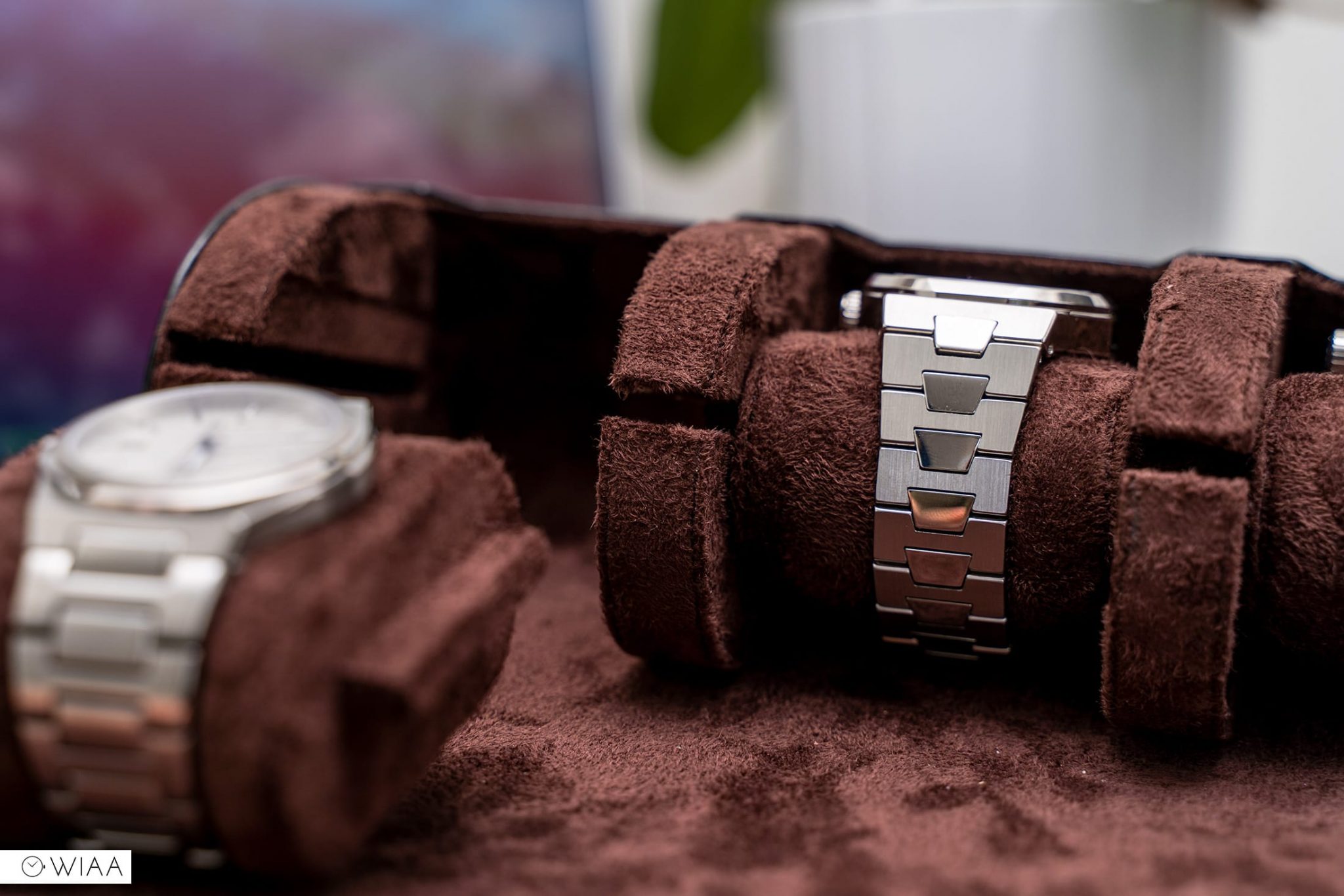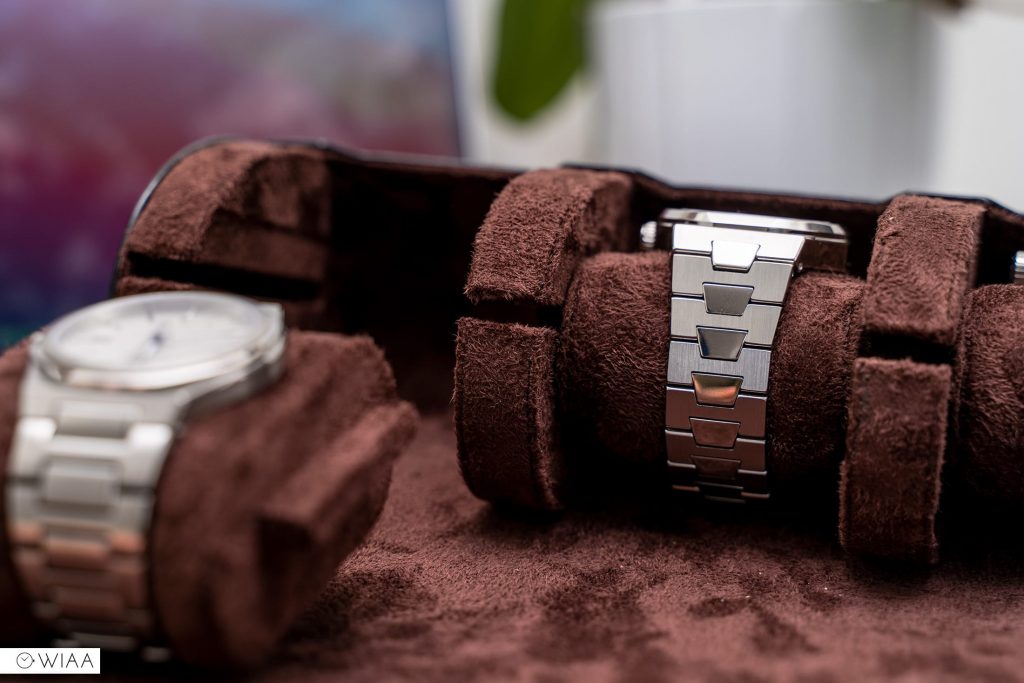 These dividers and the outside edges are seriously chunky – providing solid protection for your treasured watches.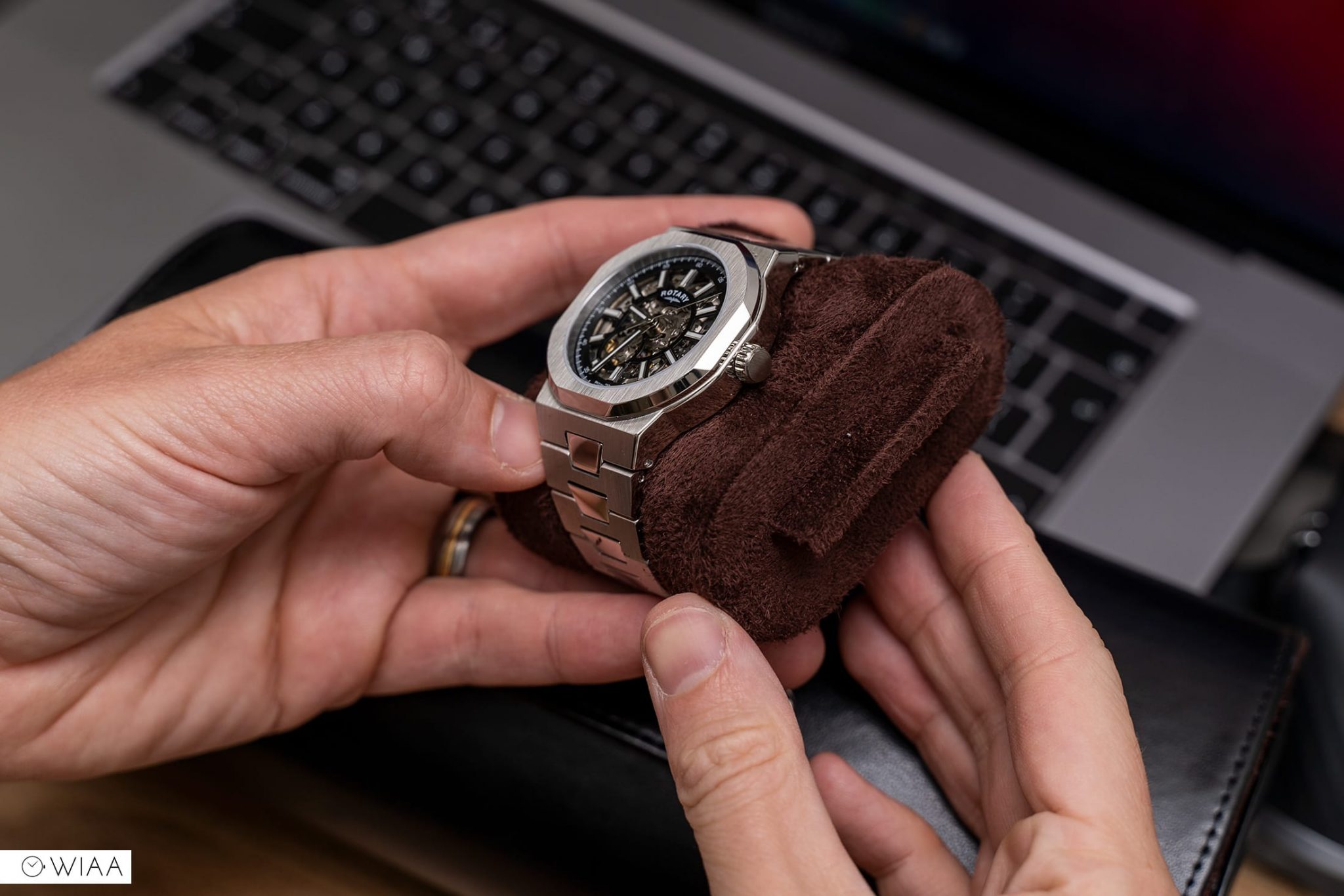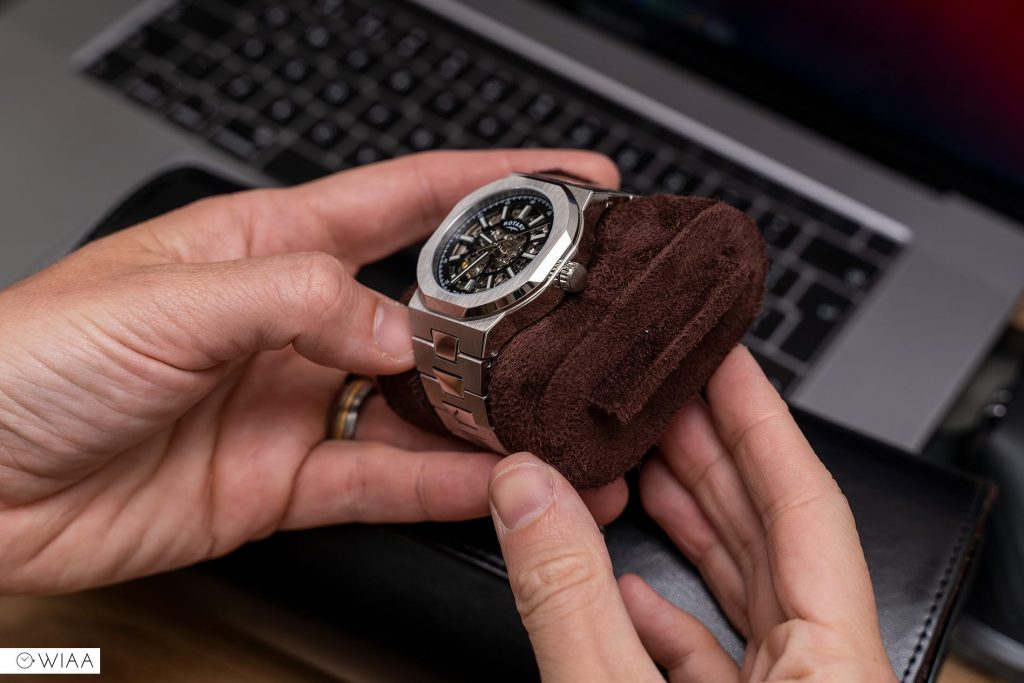 4 snap buttons for a case this size is overkill in a positive manner; you know the watches will remain secure in their tiny little beds.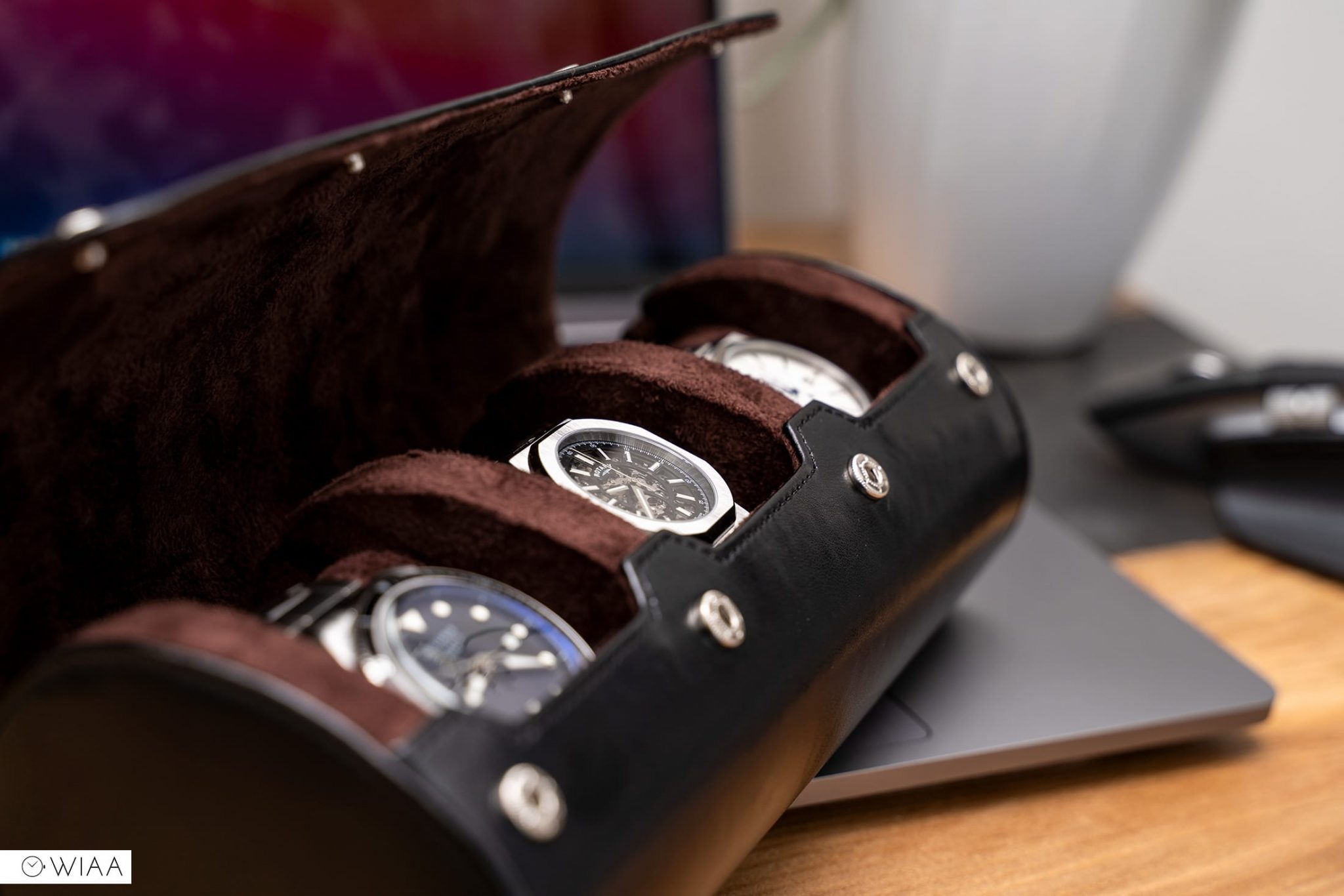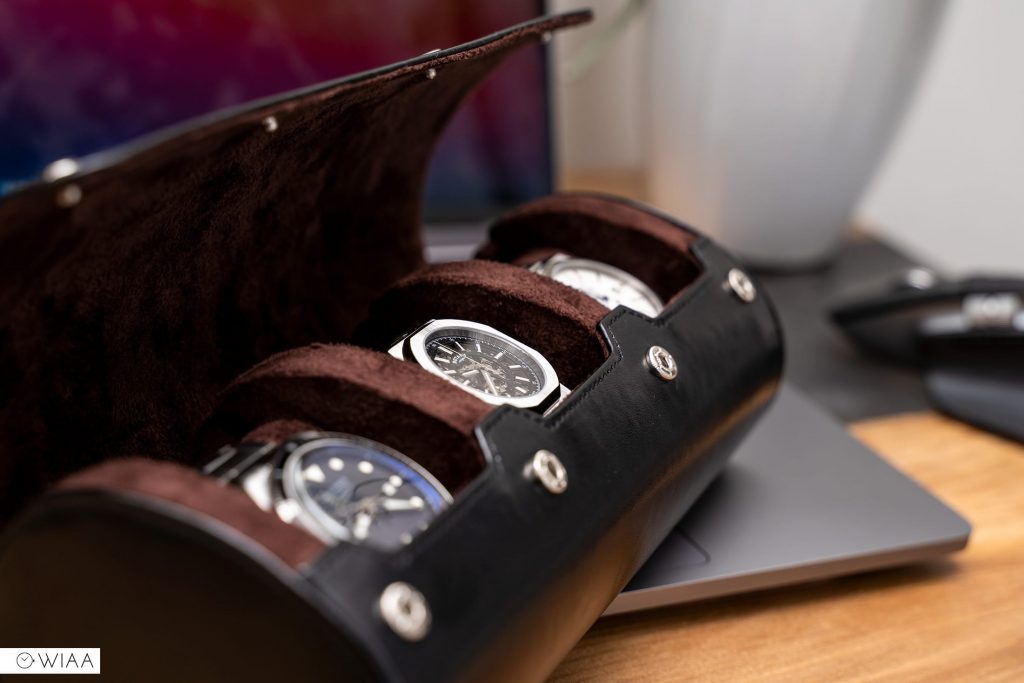 A detailed Mirage logo is engraved into the center of the top flap, done to perfection.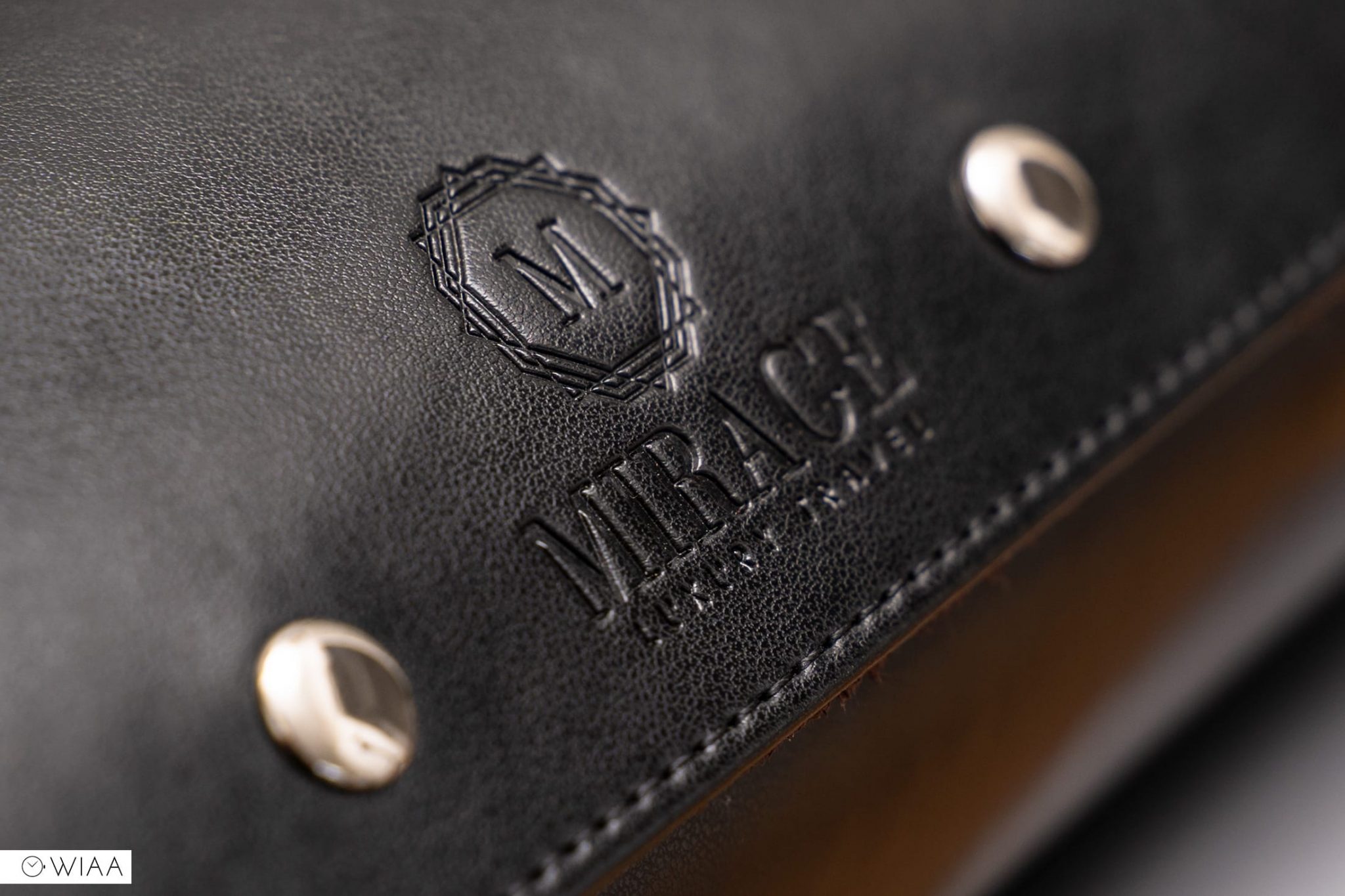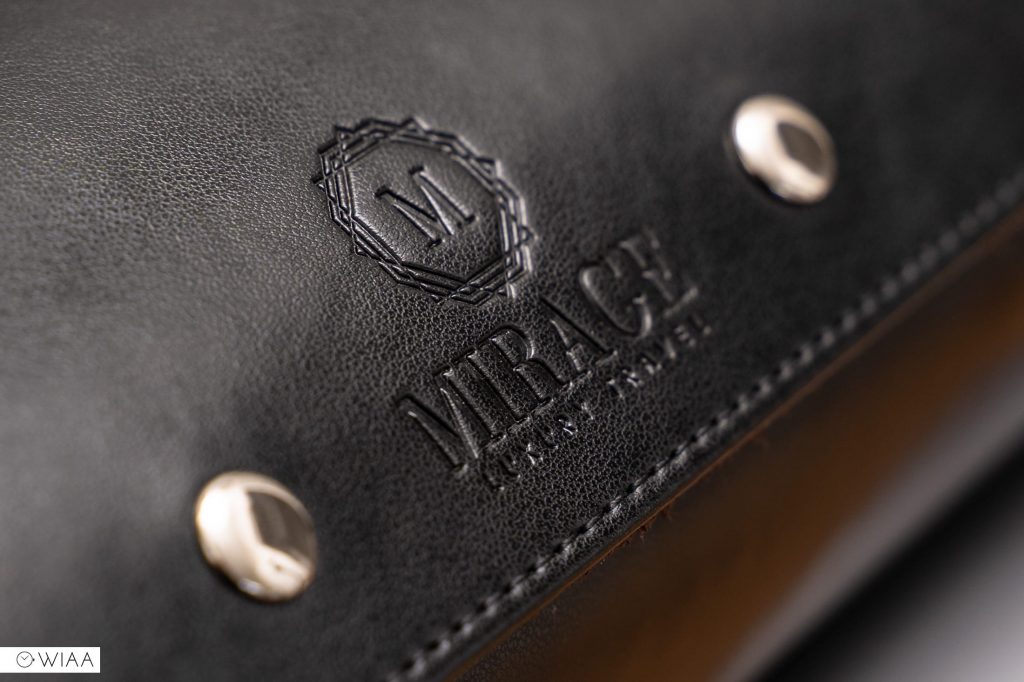 Final comments
I've had a quick look on Amazon, and there are a number of 3-watch PU leather travel rolls for much less. HOWEVER, as is always the case with cheap stuff on Amazon – you get what you pay for. So I'd be confident in saying that you;d be able to tell the different comparing one of those £20 watch case and this one by Mirage.
The biggest seller for me is the sliding inner cushions, resulting in exceptionally easy usability. Ususally in watch rolls like this, the cushions are fixed into place with snap buttons, which can be fiddly. The sheer softness of the interior as a whole is another win for me.