As watch collectors, we often get so wrapped up in the watches themselves that we forget to pay attention to how best to store them. But given how much we can end up spending on our collections, the storage of them can be pretty important. Fortunately these days there are a plethora of storage options available, ranging from simple suede pouches to big wooden cases.
In the middle of this spectrum sits the humble watch roll. Usually made from canvas or leather, watch rolls are great for storing your watches whilst travelling, as they're lightweight and pretty compact. Leather watch rolls are also one of the most stylish means of watch storage, especially when compared to bulky peli cases or wooden boxes.
Today, I'm looking at some watch rolls kindly sent in by Mayfair Watch. The company specialises in retailing vintage Rolex and Tudor watches, but also offers leather watch rolls. They come in either black or brown, and there are versions for storing either one or two watches.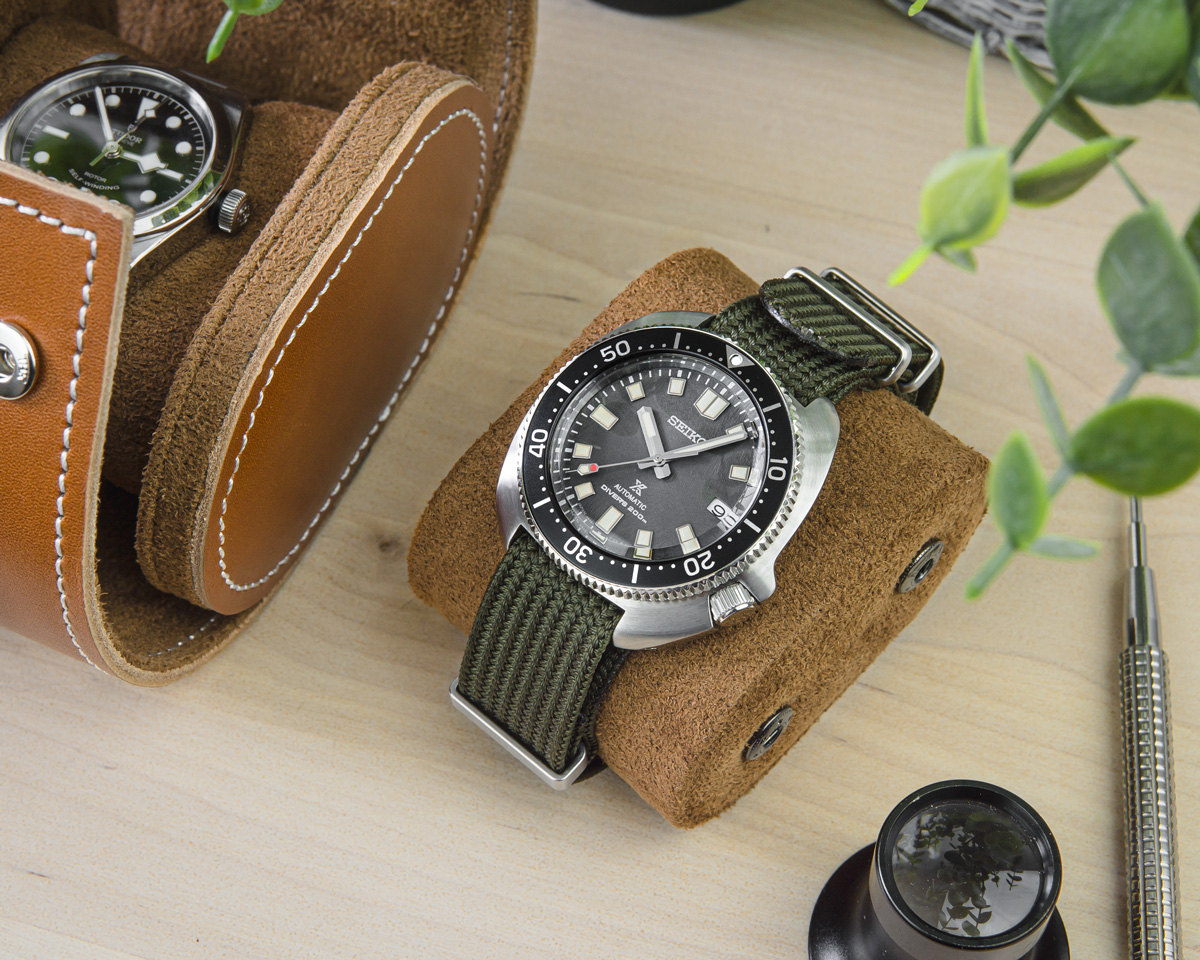 My initial thoughts upon receiving these were very positive. Whilst I don't know the tannery that produced the Italian leather, I can feel that it's of good quality. It's smooth to the touch and supple, but it's also nice and thick, so I'm confident that it will last for a long time. One thing I immediately noticed when I got these was the delightful scent of new leather that hit me as I opened the box. Some cheaper watch rolls that use low-quality leather smell of chemicals, and I was reassured that this was not the case here.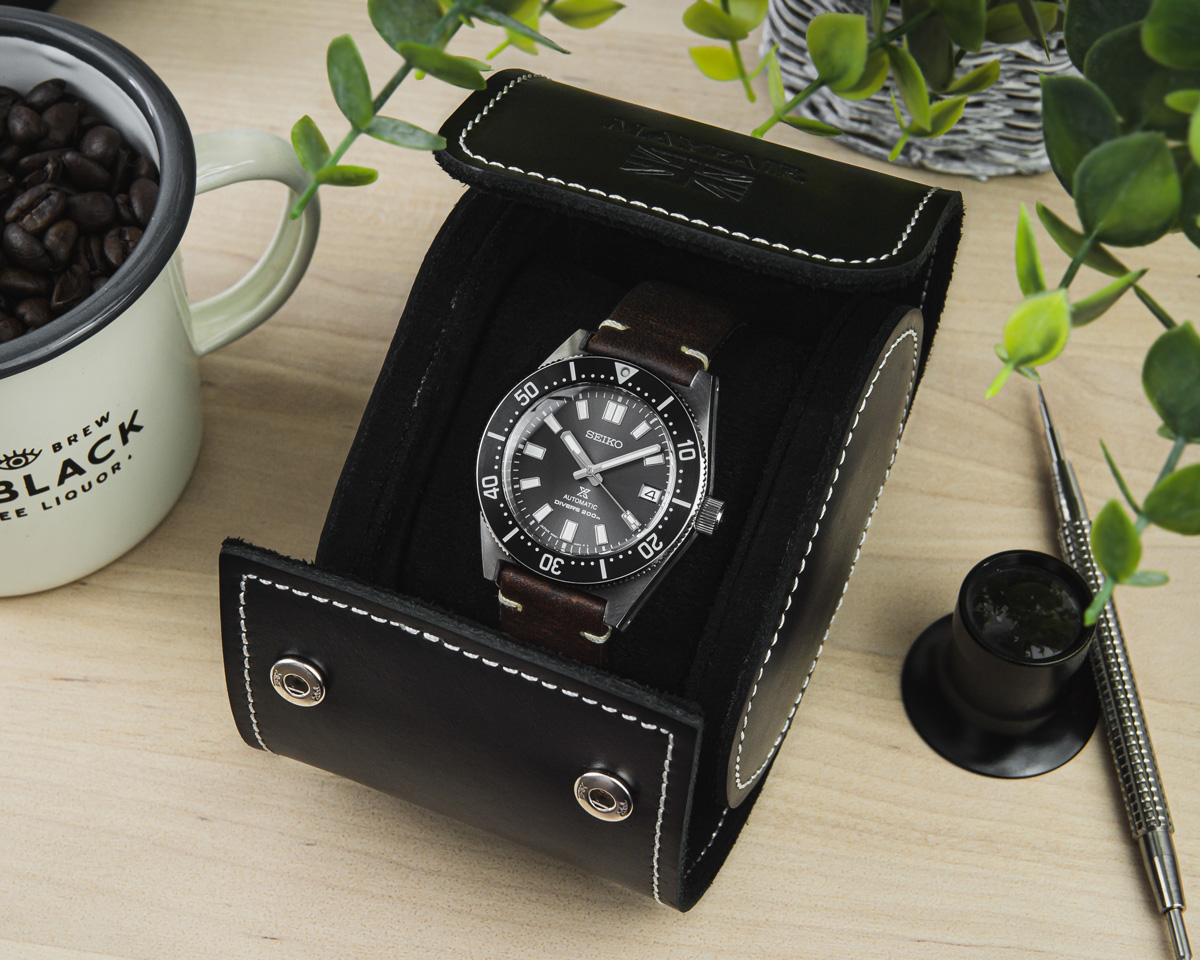 On the front of each roll you'll see the word "MAYFAIR" stamped into the leather along with the union flag. The stamping is exceptionally crisp, which is another sign of good quality. Again, on cheaper watch rolls you'll find that any stamping is not as deep or well-defined.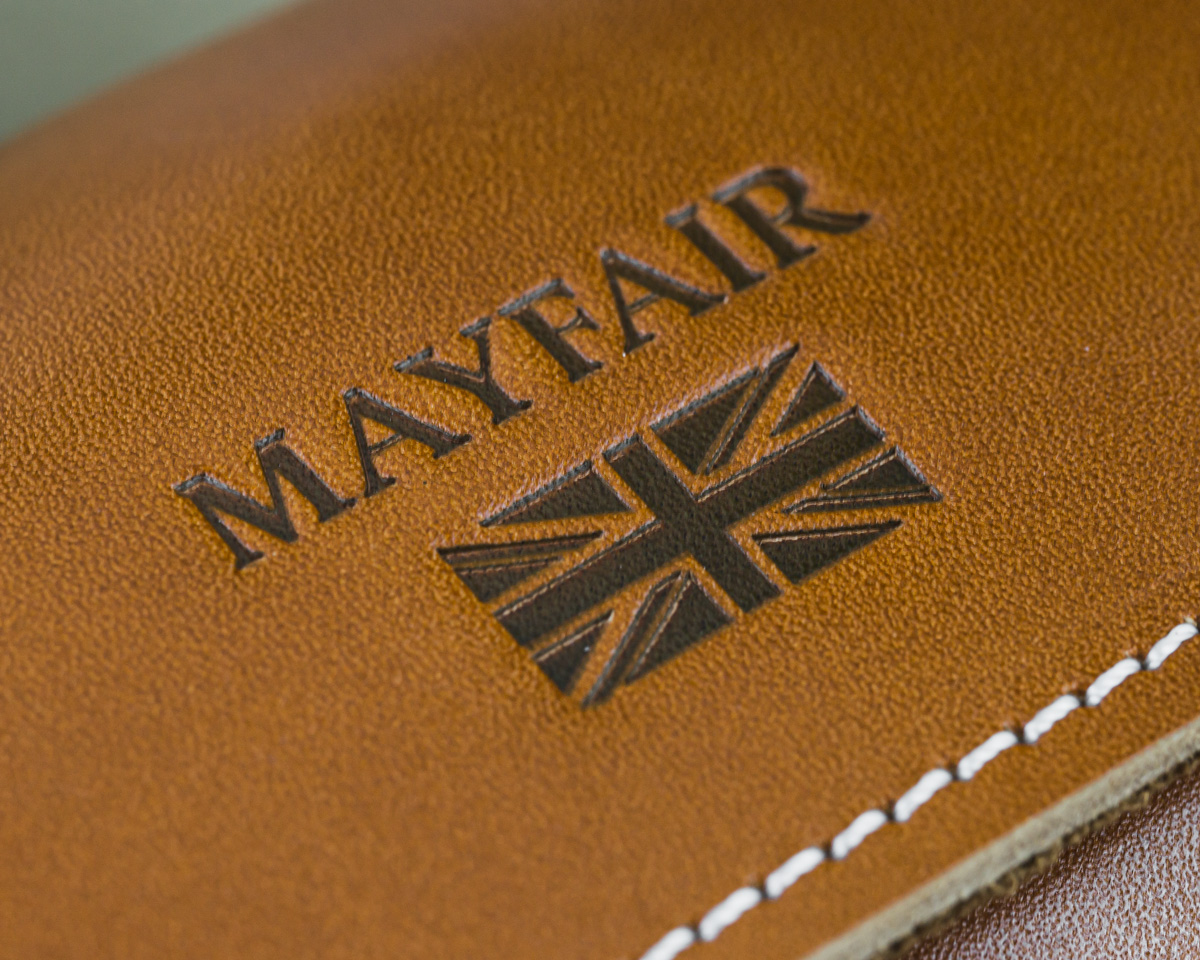 On the inside, every surface of the watch roll is lined in suede. This means that there's no chance of any watches getting scratched during storage. The watches are kept safe on suede cushions that have press studs on either side to hold them in place.
The cushions themselves have plenty of give in them too. Even with my very skinny 6.25" wrists I could close the bracelet on one of my watches around the cushion. There's also enough room for thick watches too, with the roll able to comfortably hold a Seiko Willard on a NATO strap.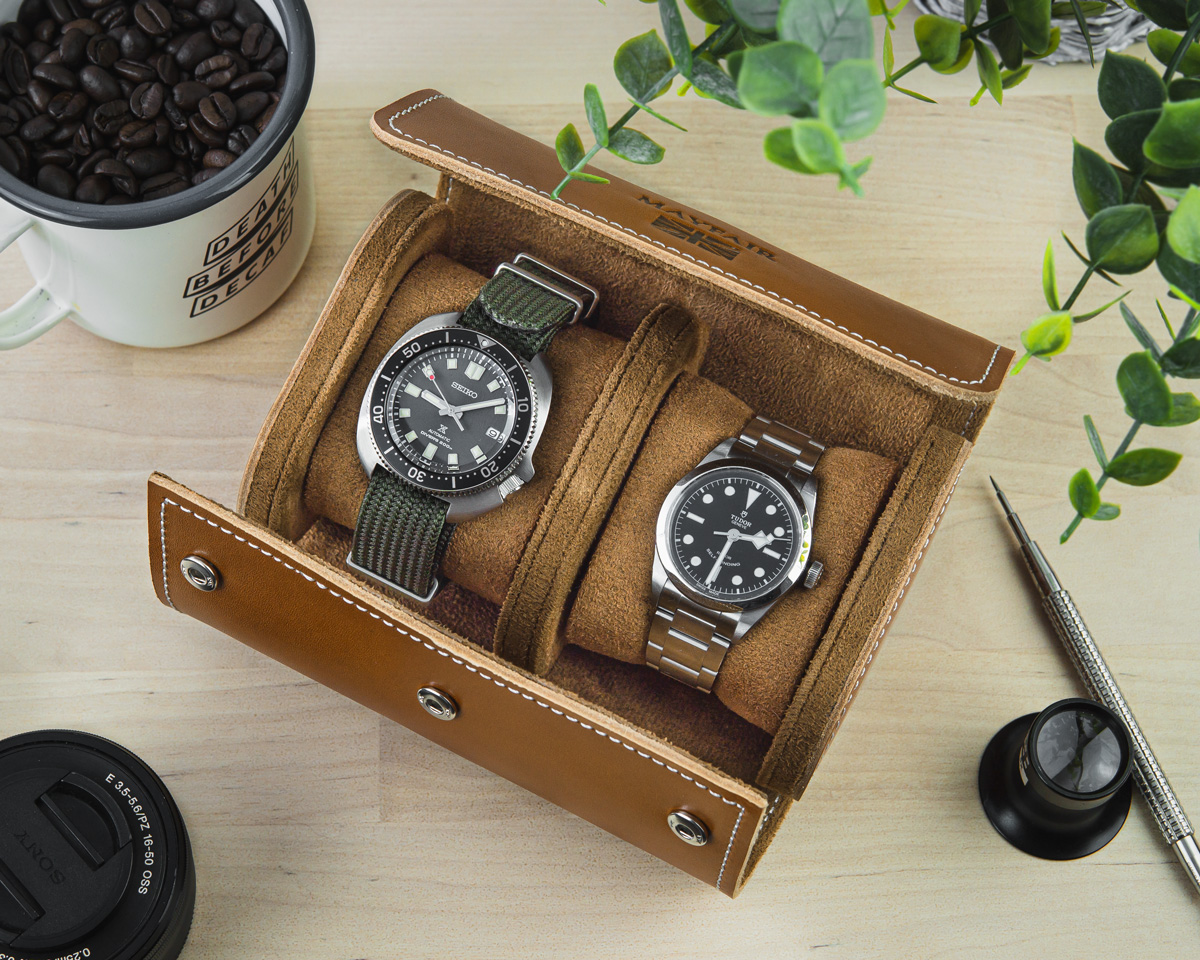 The finishing as a whole is very good, but there are some minor inconsistencies in the stitching and glueing. These aren't noticeable unless you're looking for them, and it's important to bear in mind that each of these watch rolls is handmade, so some imperfections are to be expected.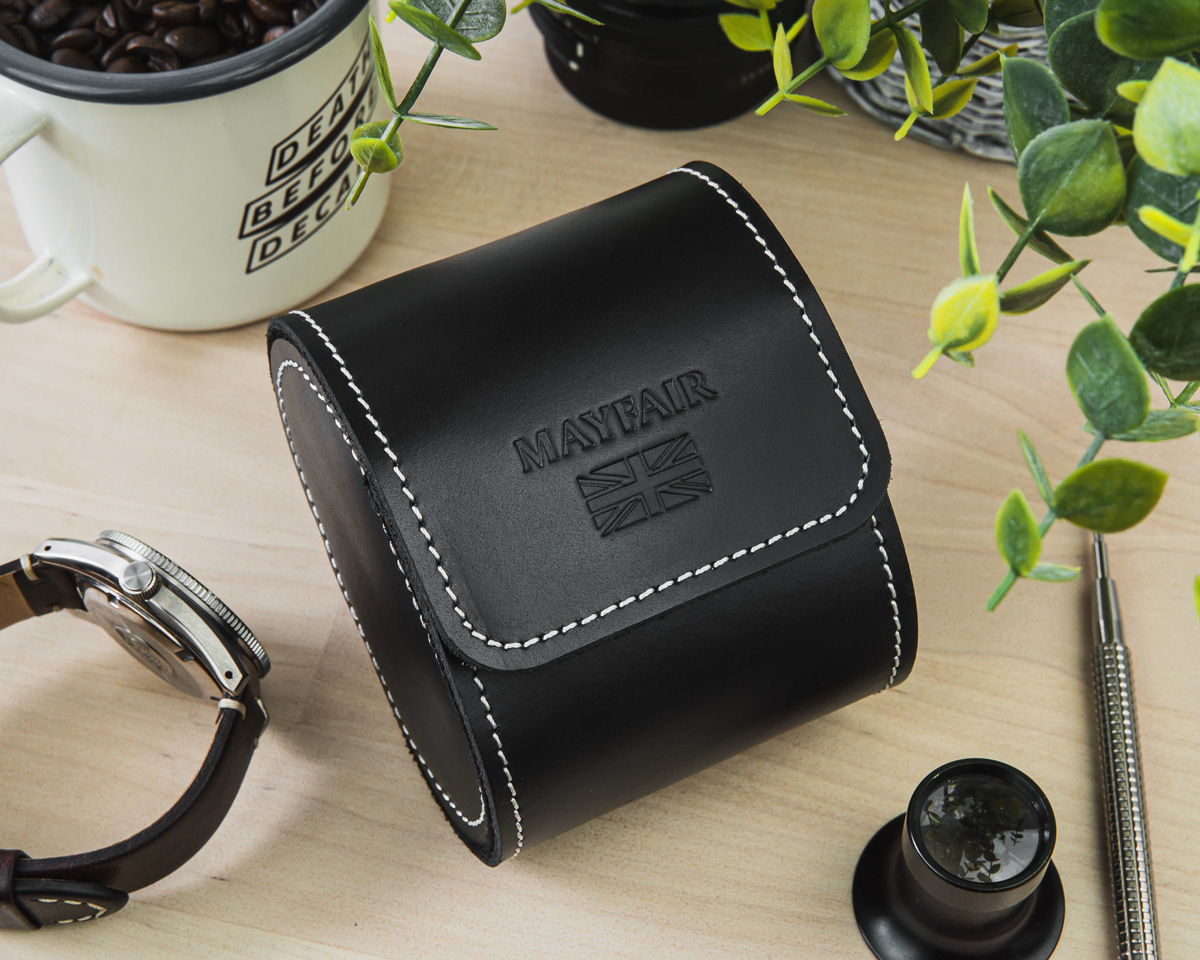 Mayfair Watch have priced their watch rolls at £89 for the single cushion option and £98 for the two cushion versions. Whilst this is a fair amount to invest in watch storage, the prices are fair given the quality of the products.
Plus, if you use the code 12&60, you can get 15% off. So check out the Mayfair Watch website here to purchase these watch rolls and view their inventory of vintage watches.