This is a breath of refreshing air. I absolutely love reviewing watches – but when something like the Lepsi Watch Scope comes along I can't help it but get excited.
What is it? It's a combination of impressively designed and built hardware and software that measure the performance of your mechanical watch. In complete layman terms, you plug in a specially designed and built podium for your watch with a microphone inside – to your device (Apple or Android), and an app listens to its beat rate and it measures its performance (such as rate variation, amplitude, and beat error). Usually a timegrapher would cost thousands; now you can have one that is compact and works with your phone.
Costing 369 CHF (Swiss Franc) or approx £295, it is the same price as a decent watch – but if you're the kind of person who is interested in keeping tabs on the performance of all your watches, then the investment is worth it.
Let's take a closer look at the two aspects of the Lepsi Watch Scope.
The hardware
The Watch Scope itself comes in a lovely hollowed out wooden block, with a slot for the Scope itself and a larger area to keep the cable. This then fits into a black card slip with the logo on. The presentation is all impressive (is expect it at the price); it reassures you that you're getting a luxury item. You also get a nice fabric pouch for possibly carrying watches.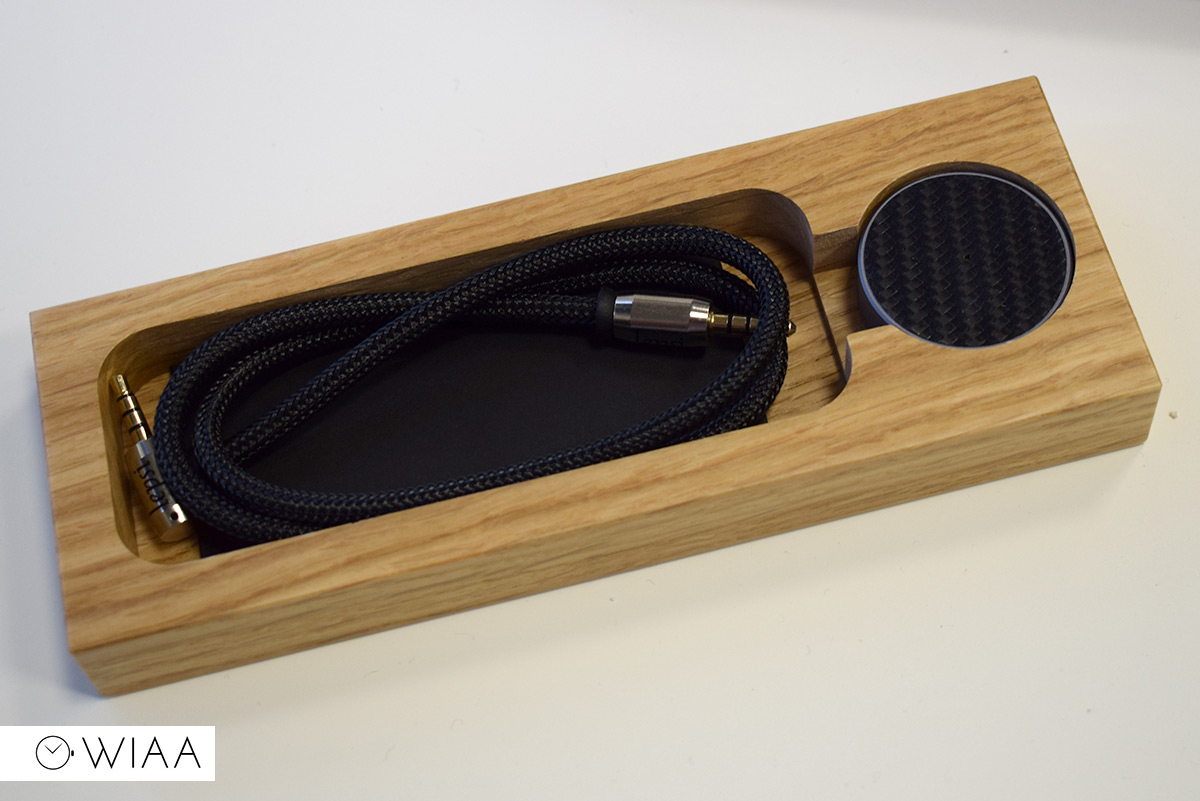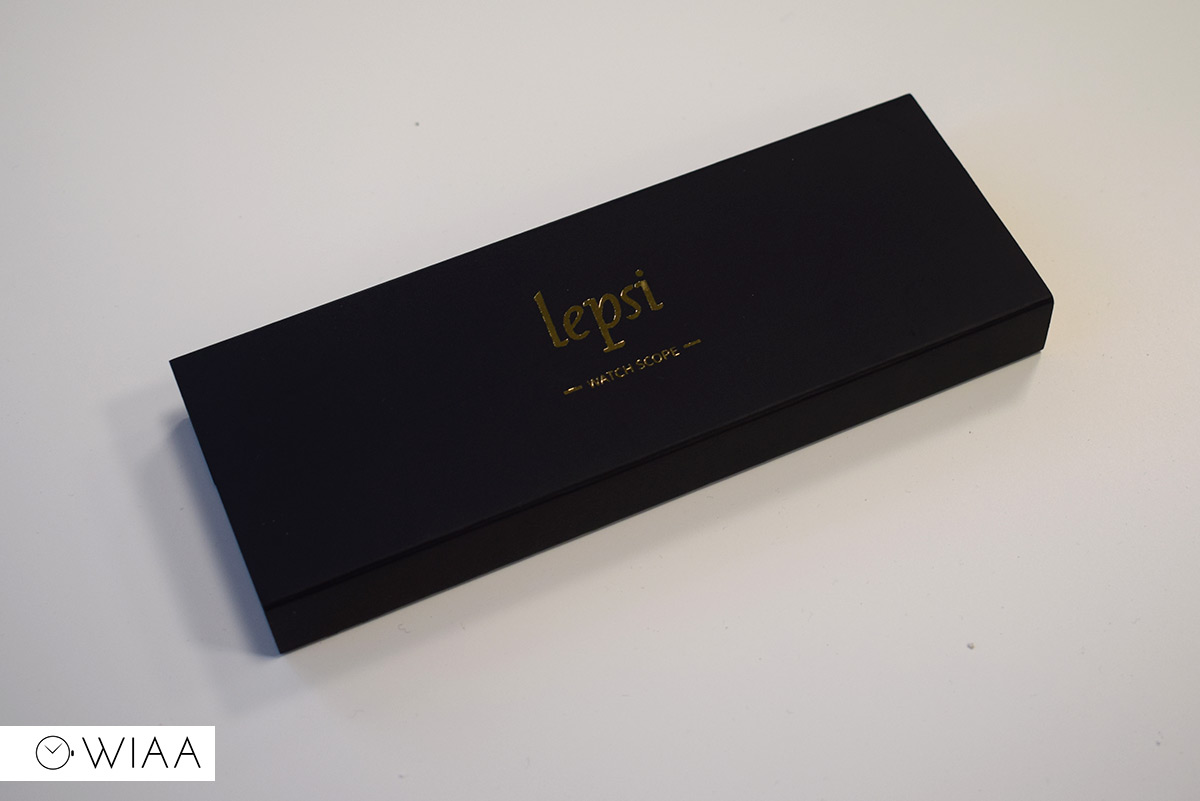 The Scope itself is a metal cylinder with a smart matte black finish to the edging, a polished bottom and a padded top so it doesn't damage the watch. It's very well machined and finished, and feels weighty and substantial in the hand.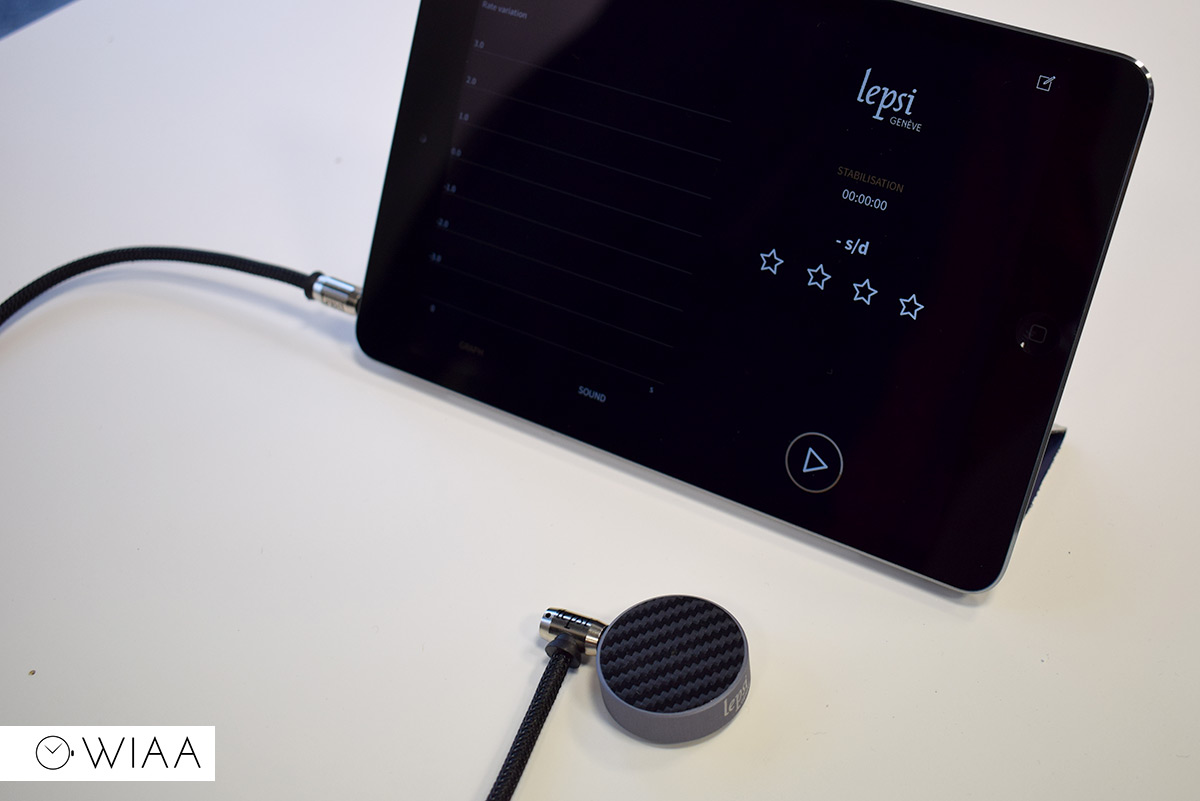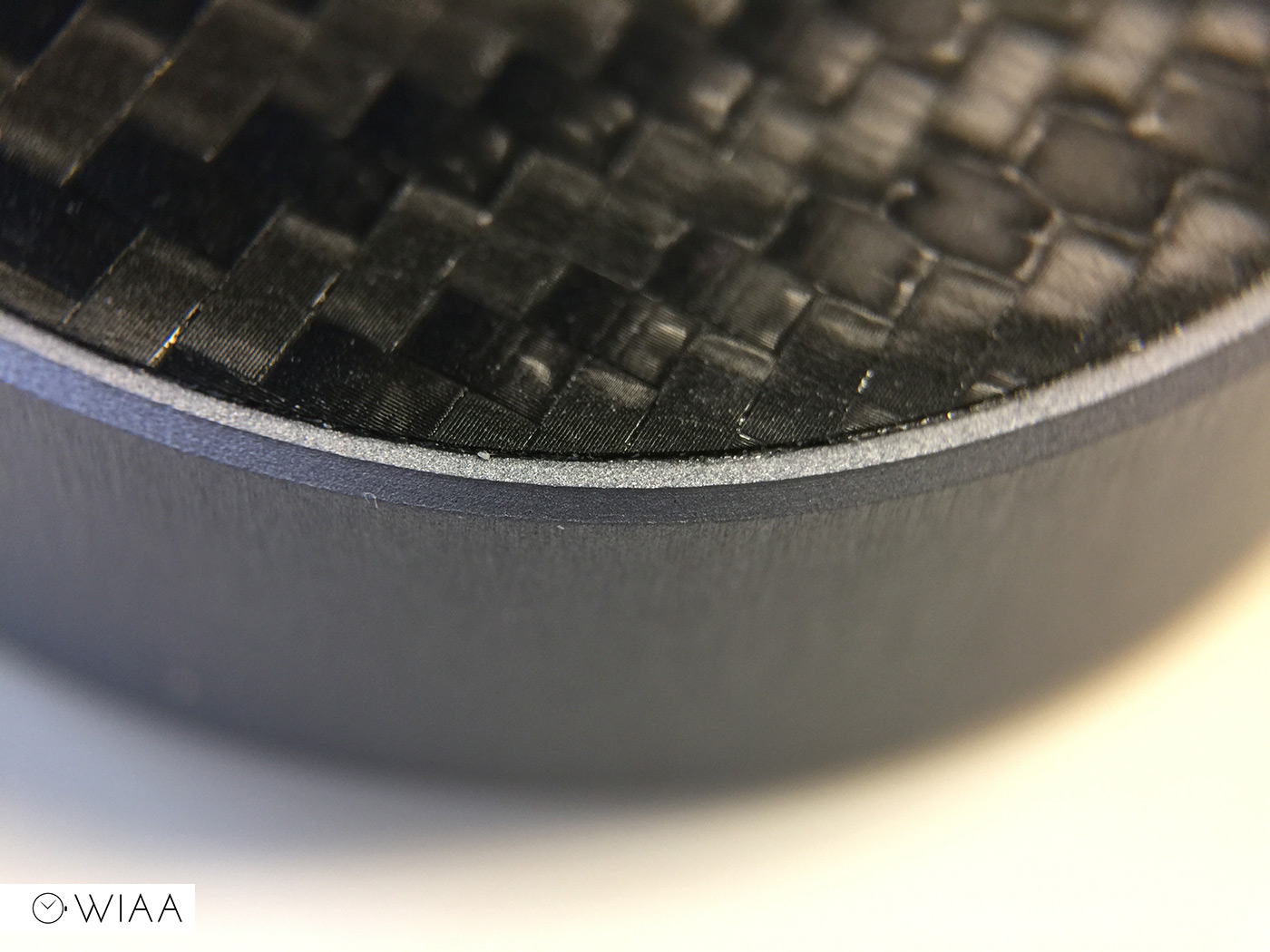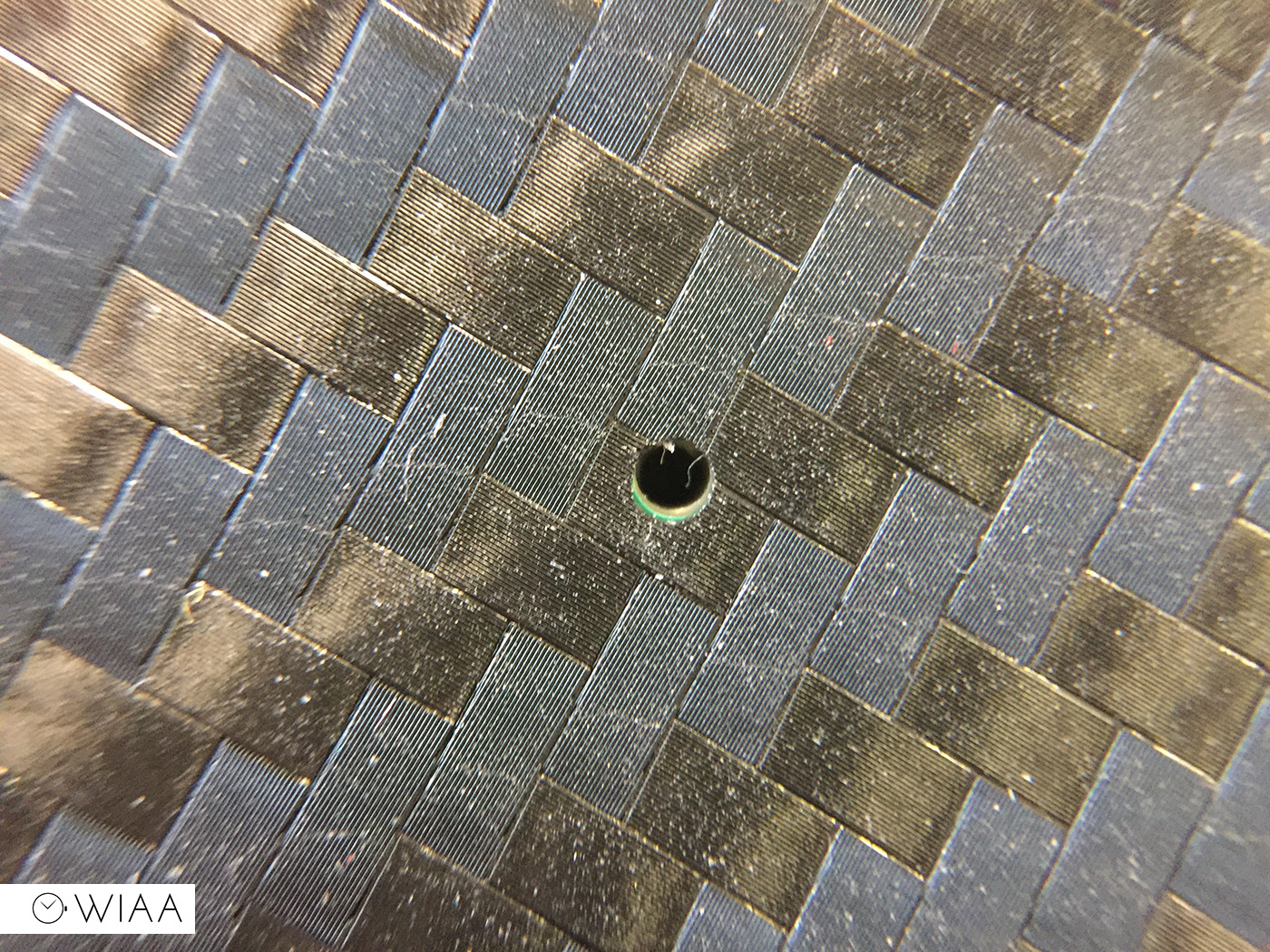 The 3.5mm jack cable is fairly short, approx 0.5m in length – but is long enough to use your device and measure your timepieces comfortably. It's a mightily thick beast – possibly the thickest jack cable I've ever come across.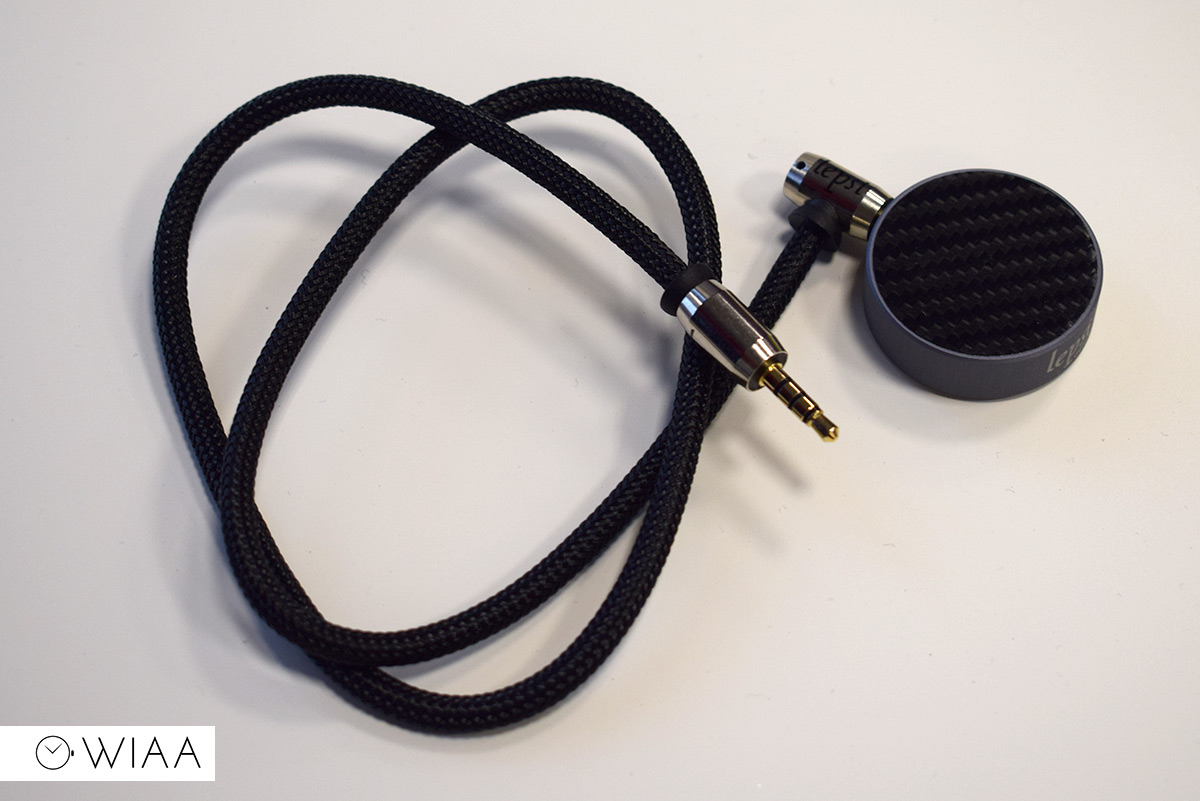 The software
The Lepsi Watch Scope app is available at the Android Market or Apple App Store, so unless you've got a Blackberry (sorry) or Windows phone then you're covered.
It's simple and well designed. Within 5 minutes I was well acquainted with everything I needed to know, which to me is a sign of good UX design. The main way I worked was to go into my collection, and once I've added a watch (make, model and picture) is can start tracking it right away. After about a minute you can see a trend and a relative linear graph of the movements' accuracy. Every time you record a session, it displays in a list below the graph, so you can easily compare all past recordings.
Other nice features include the ability to email your full collection report, cloud backup, view a measurement report on a watch by watch basis, and the ability to do a quick measure – without assigning to a watch.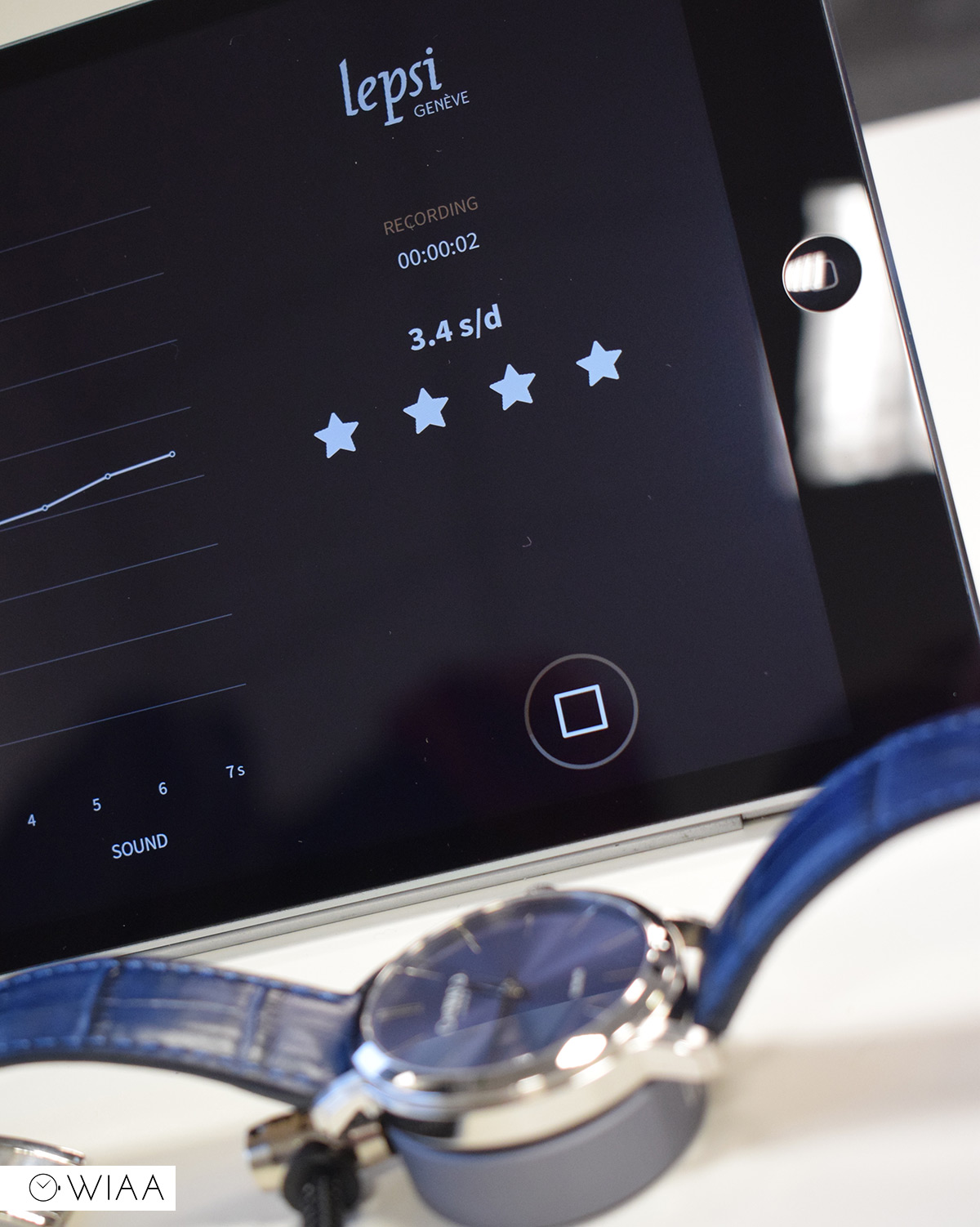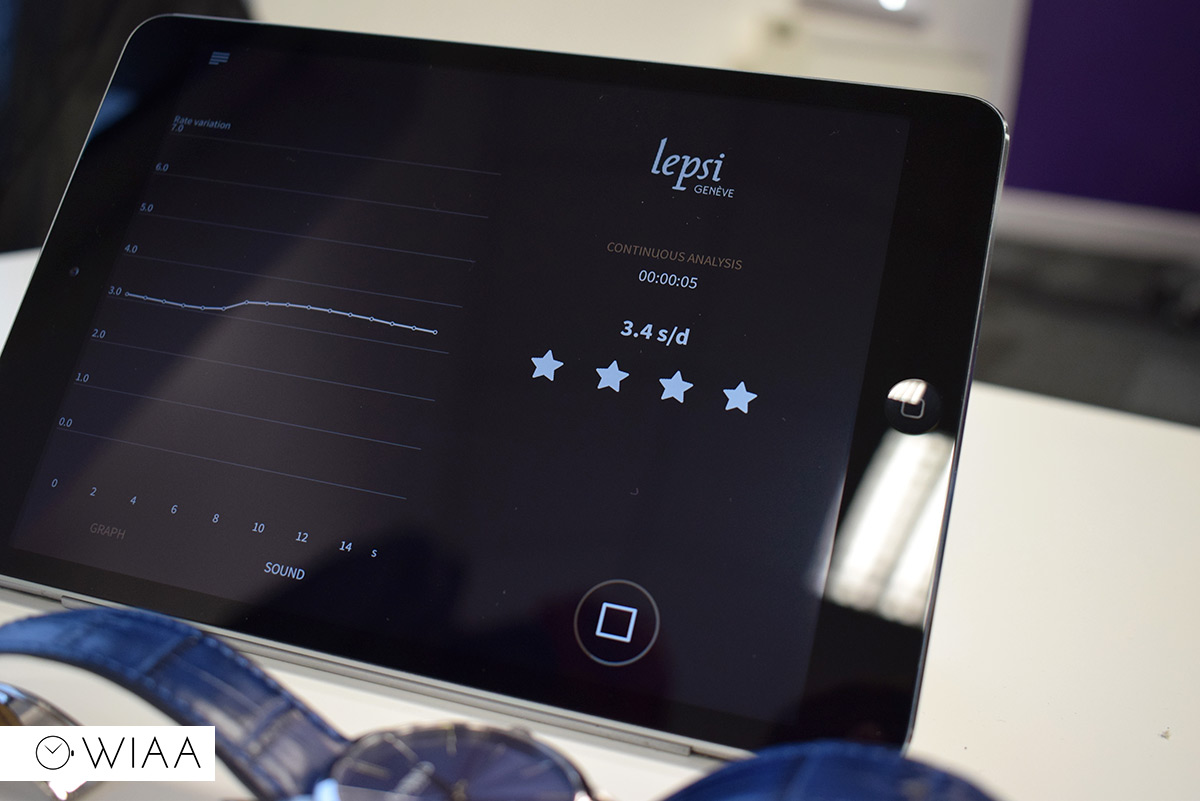 Final comments
For me, the Watch Scope is going to prove to be a valuable tool – I can and will be using this for my reviews of mechanical watches (it doesn't work on quartz movements in case you didn't realise that). I've not had a decent way of tracking the accuracy of the watches I review – I get a lot of questions regarding accuracy so this is the perfect solution.
There was one hiccup though – it didn't seem to pick up my Steinhart Ocean 1. Whether this was just me or whether it was the case preventing the sound of the movement I'm not sure; just be aware that this could happen to you.
Whilst you could buy a decent watch for the price of the Watch Scope; the hardware is very well constructed and is Swiss Made, and the app is very powerful and would have taken a lot of investment. For me, and you who have a fairly expansive collection, it's an excellent tool that will get a lot of use.