Watch rolls are becoming pretty popular nowadays. I guess we have the awesome folks over at Worn and Wound to thank for that. I couldn't help but share a UK-based leather worker's watch roll when I found him on Etsy. RYANLeather http://ryanlondon.com/ (Ryan Veres) is based in London, and he offers a gorgeous selection of leather goods – from watch cases, to pencil cases, to mouse mats, to wallets, cable holders and much more. All at a reasonable price.
The watch roll is available in brown or black leather:
The quality of the leather is simply beautiful. It smells wonderful, and it feels so soft and supple to the touch. It's also very thick, and it's obvious that Ryan uses a high quality grain for his leather goods.
It's extremely simple to use, you simply put your watches in each pouch, put the top flat over them for protection, then roll it up. You can then use the tie to tie a knot and keep it rolled up. It's a very effective way of transporting multiple watches, as they're all in a very neat package.
Opening it up, these watch rolls have 6 slots. I have noticed that this version means it's not possible to hold watches any larger than 40mm in diameter. But, Ryan offers a 5 pocket equivalent, so each pocket would end up being larger, so you'll be able to fit your larger watches in.
The craftsmanship of the watch rolls are excellent. The edges are crisp, and all stitching is accurate and high quality. It's lovely to have, knowing that they've been hand made.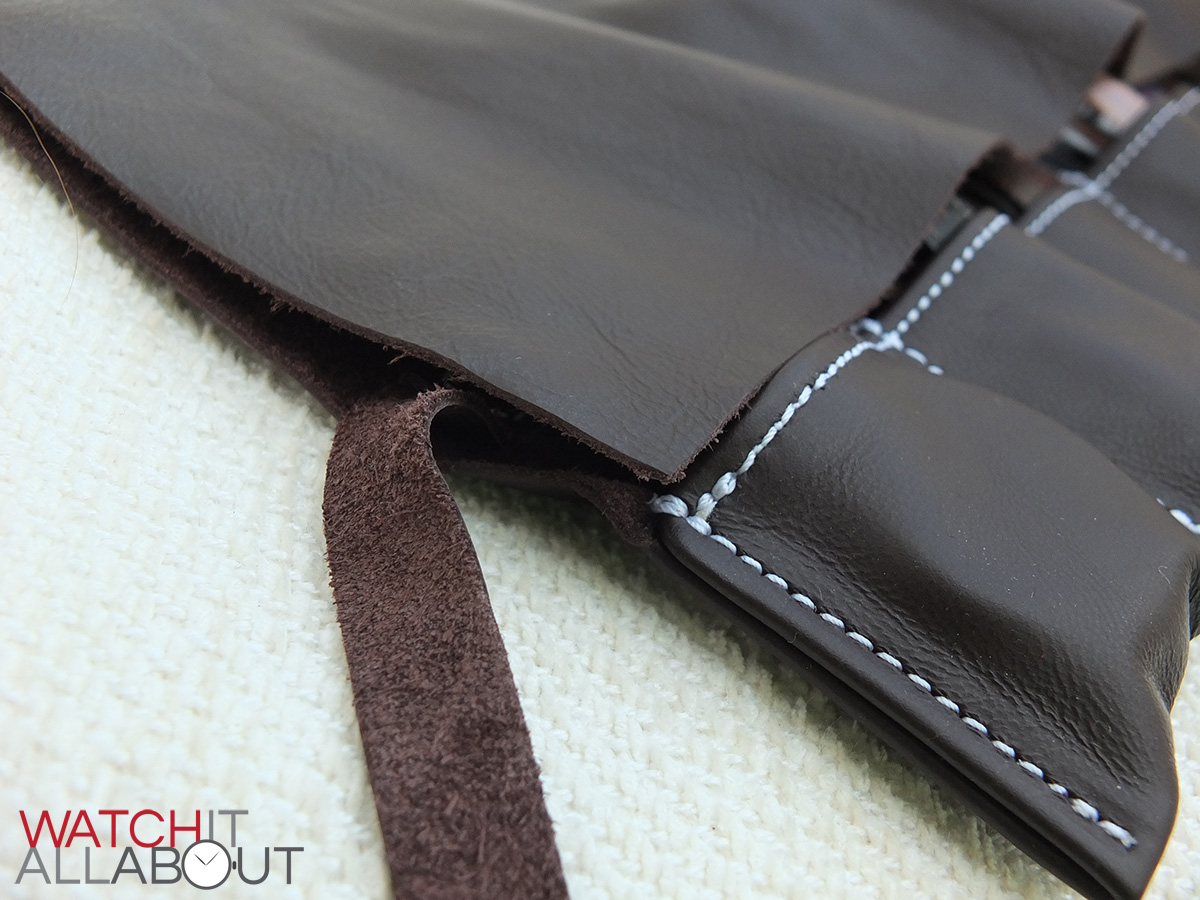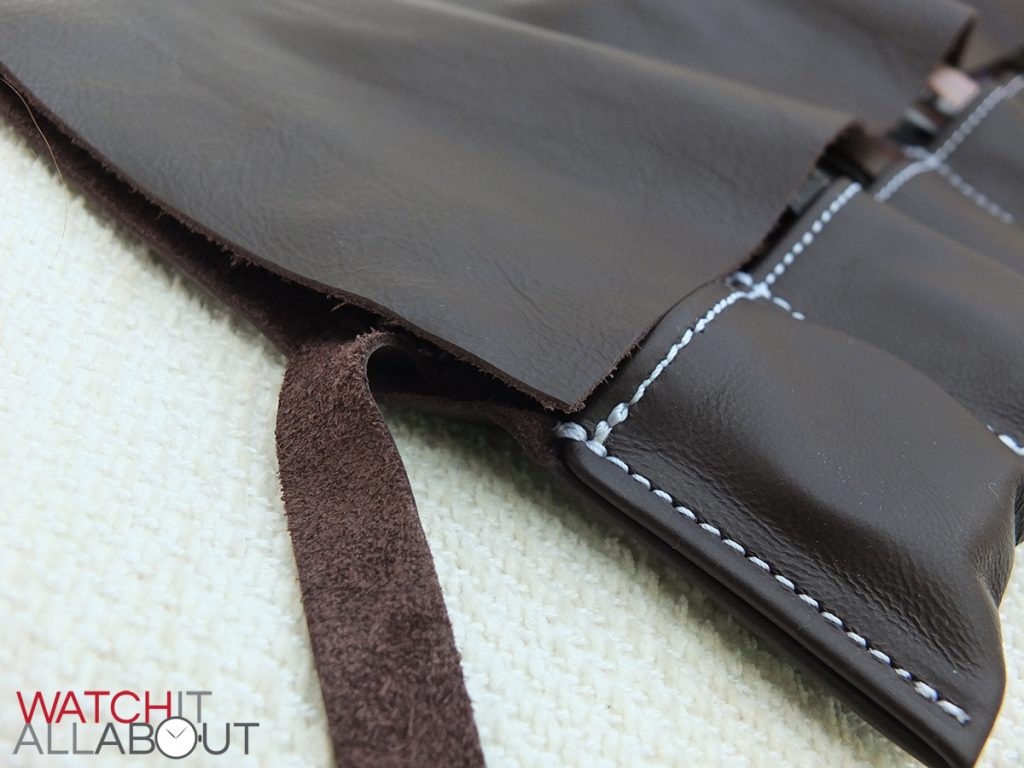 In conclusion, I would highly recommend these leather watch rolls to anyone. They retail at £59.99, which is £10 less than Worn and Wound's offerings, plus these are all leather, rather than part leather, part canvas.
Guess what? Readers of Watch It All About get FREE PERSONALISATION if they order a watch roll! Simply use the promo code WIAARDR
Here's the link: http://ryanlondon.com/collections/other-cases/products/leather-watch-roll