Are you like me, and you love wearing watches but sometimes your wrist just needs a break – but you've got nowhere cool and handy to put your beloved timepiece? Yes, there's the watch box, but you still want to gaze upon the beauty that is your most prized possession?
Enter Indulou; with their German made industrial watch stands. It fits perfectly on a desk and is a very simple, but stylish way of displaying your watch on any surface. Indulou describe this nicely when they say "Do not let your watches lie around, give them a proper home!".
Let's take a look.
The video review
The specs
The Indulou watch stand is crafted from solid, thick, brushed steel. It's entirely made from one single piece, cut and bent into shape.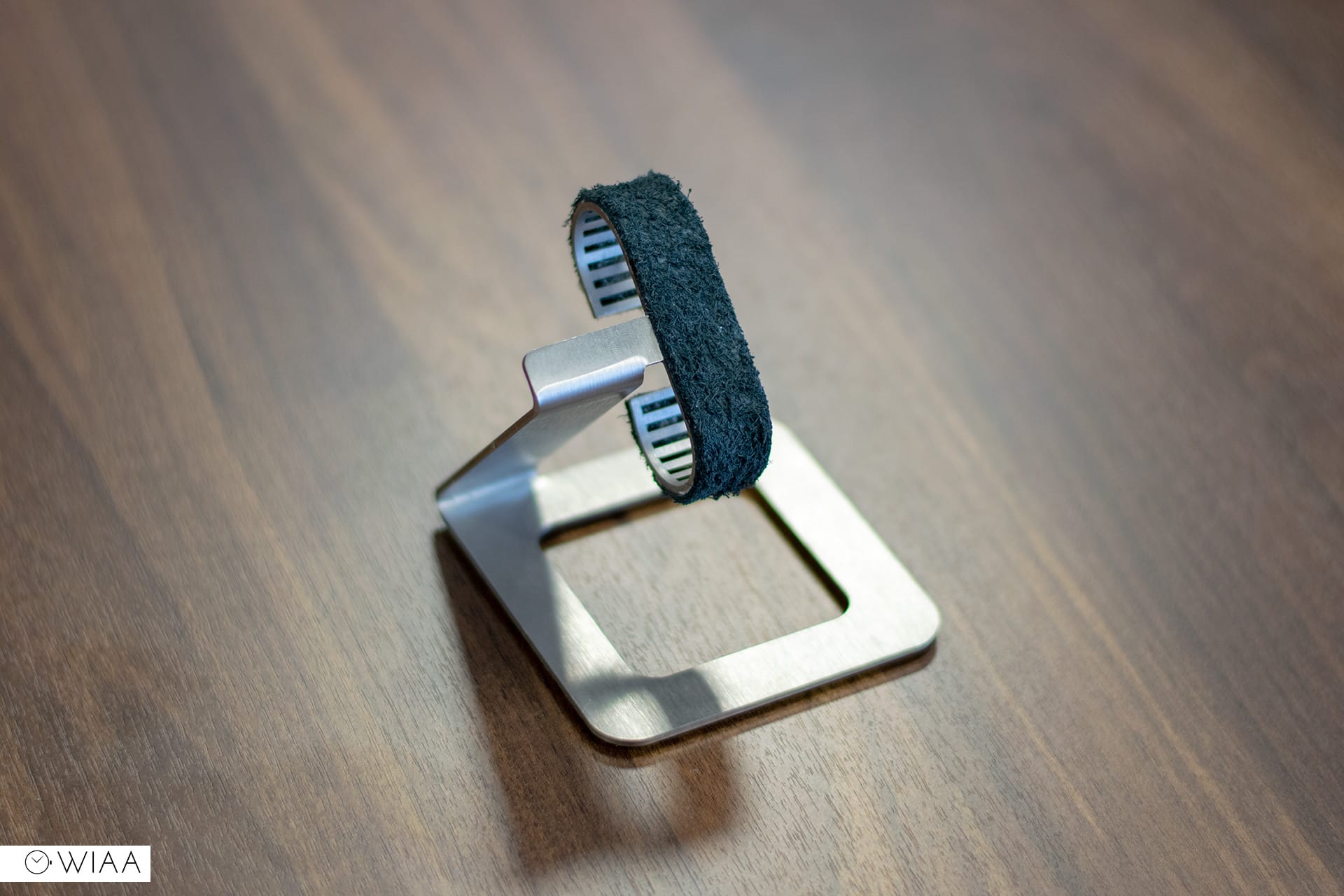 Four thick, clear rubber feet stuck on the base ensures the stand stays in place and doesn't scratch your tabletop.
The actual section your watch rests on is covered by a very thick and soft unfinished leather hide. This is very good quality leather and ensures your watch doesn't get scratched. If you don't like the rugged appearance too much then don't worry; it's well hidden behind the watch once it's on there as this section is not too wide.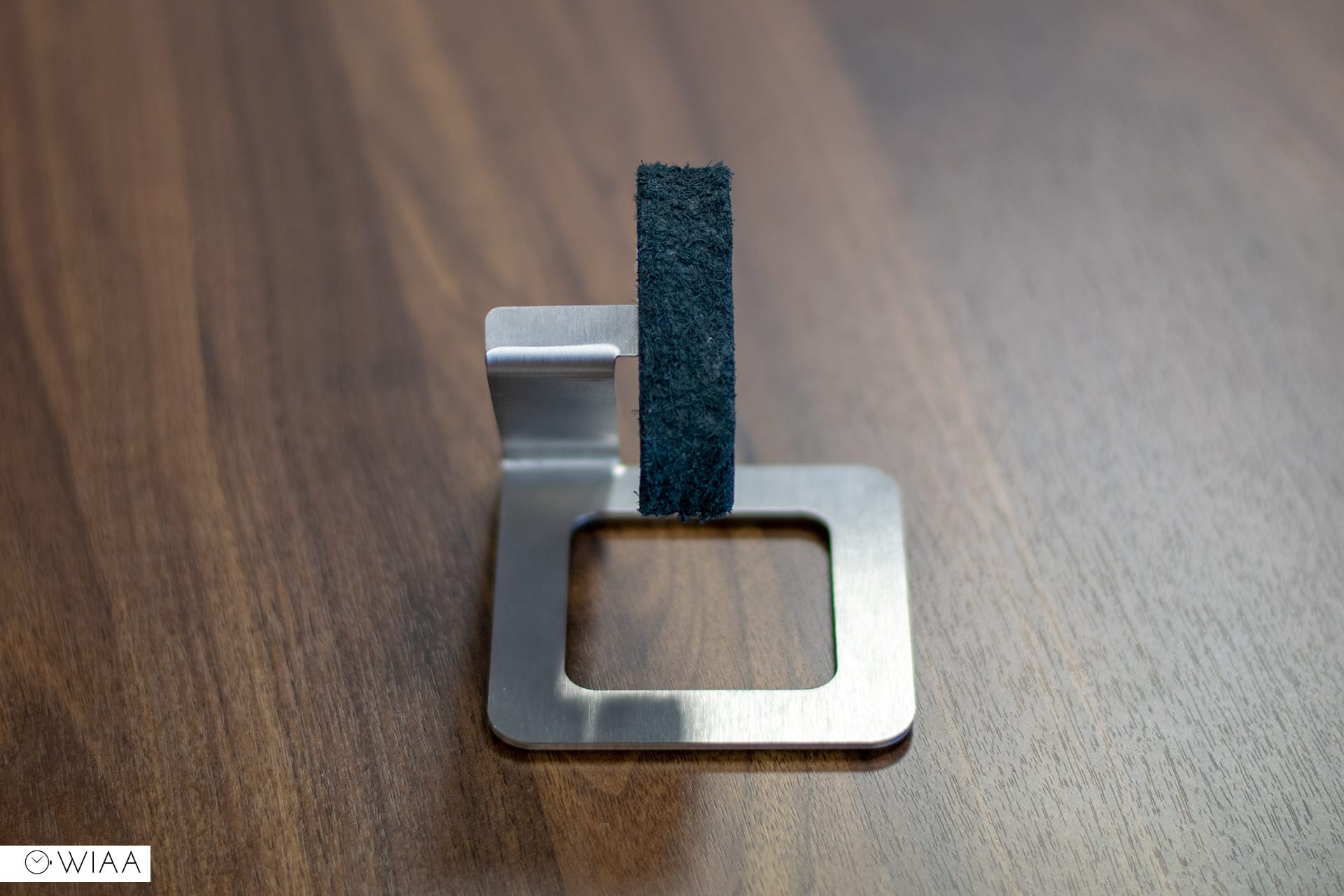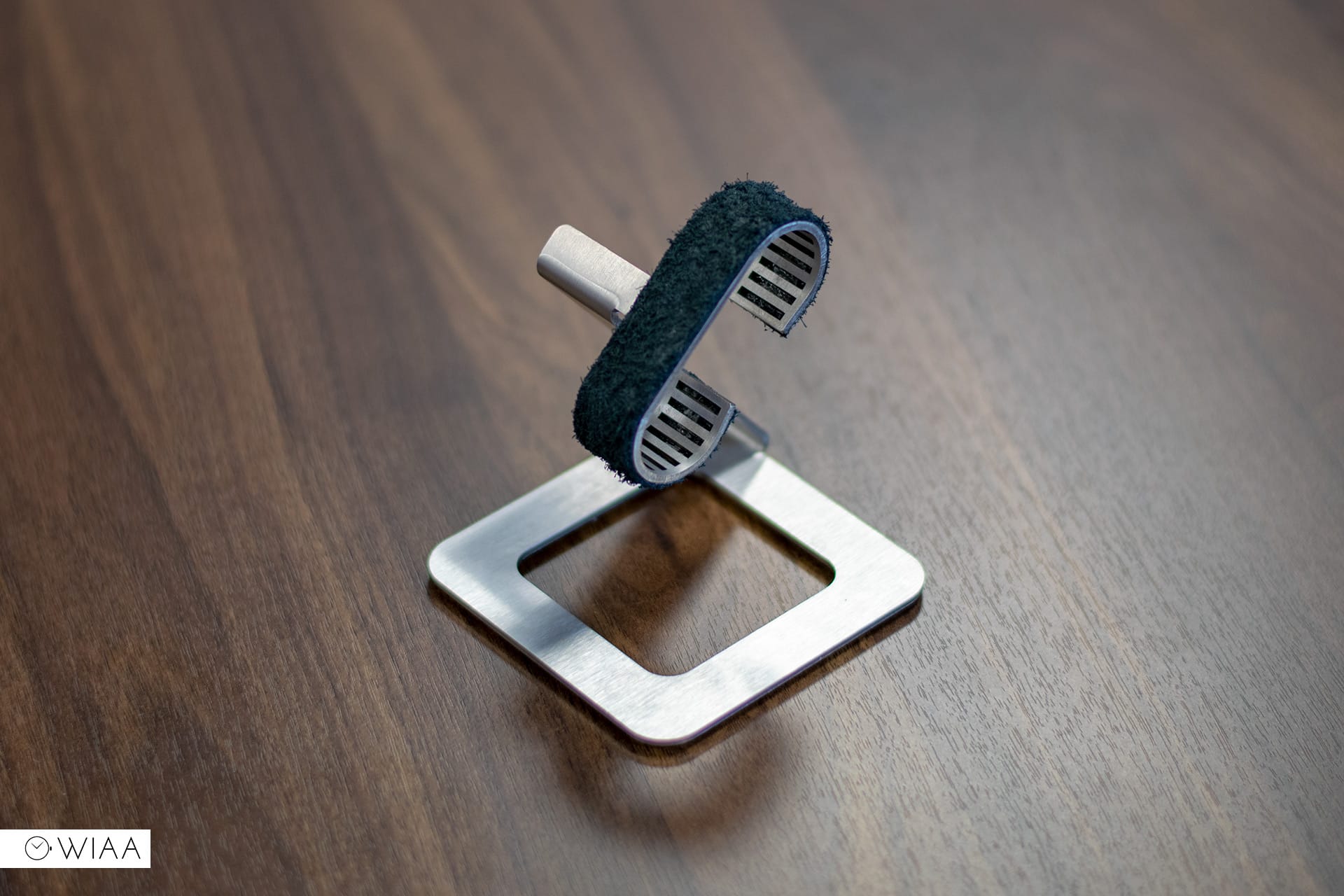 I've found that it is very reasonably sized – it seems to be measured for around a 7" wrist – obviously a watch on a leather strap with a tang buckle is not an issue as you'd size it to fit, but if you have a smaller wrist then your sized bracelets may not go around it.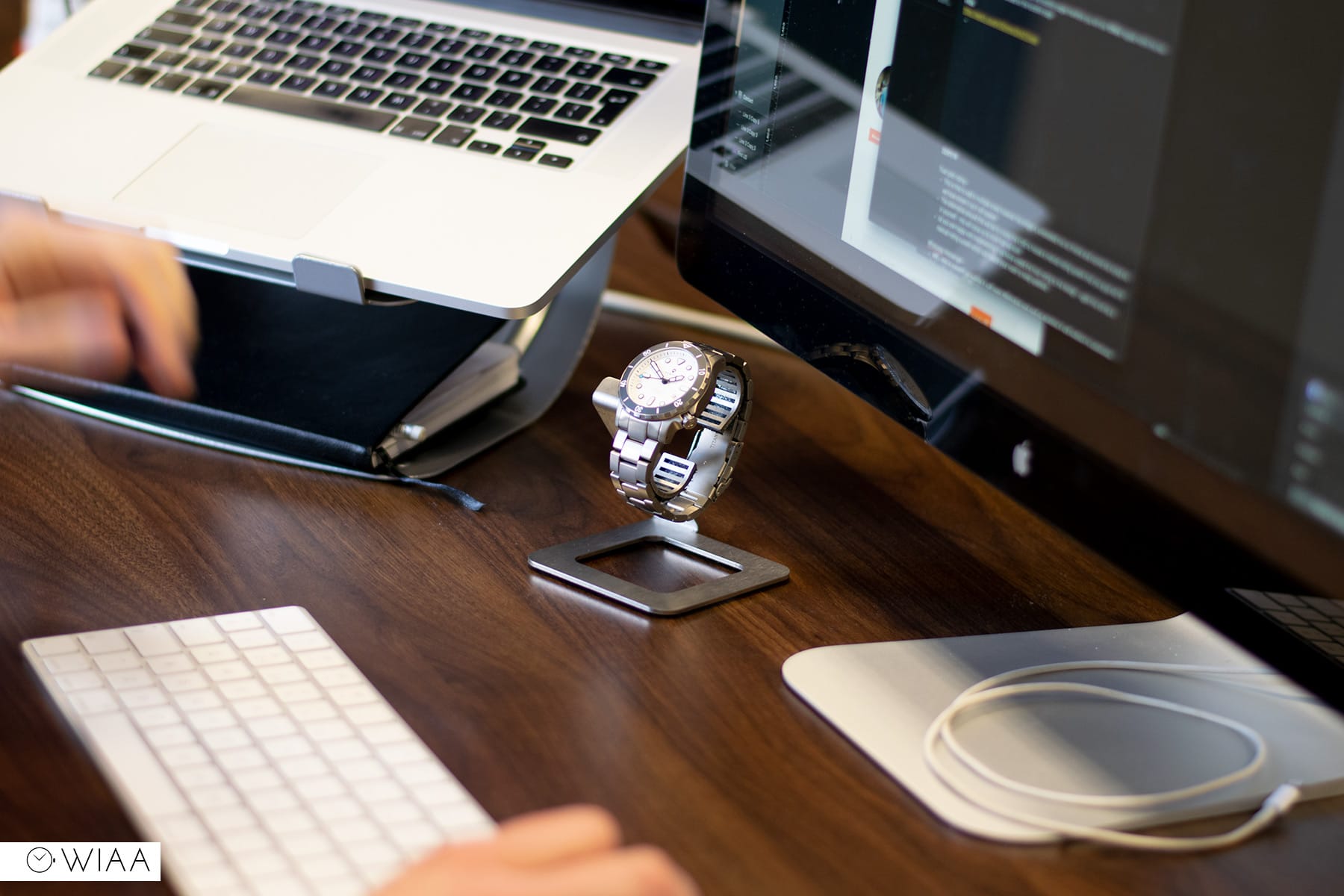 In reality, it's a great example of simple, effect design – completed in an elegant way. Thanks to this simplicity, it looks very trendy on the desk, bedside table, sideboard, drawers, anywhere.
I use mine every day at work, so I think it's a great buy. Rugged, solid construction done well. Sehr gut, und danke Indulou!