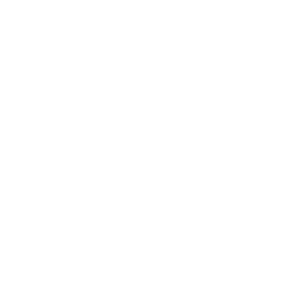 The amount of messages, posts and emails I've received since announcing the closure of Deaumar today has been overwhelming.
I'm in a melancholy mood, I've done most of a bottle of Martini and am not ready for bed, so I thought I'd give you the unabridged Deaumar story.
To begin, I have to take you back to 2004. I started my first watch company, Bravus, then. There was 4 watches.
A Daytona clone, a Seamaster face with a Submariner case and an ugly tonneau (they were in vogue then).
But I was a guy in his mid 20s. There was no Social Media. I made 80 watches and then my financial backers flaked on me. The desire to do my dream job never went away.
In 2015 I looked at Kickstarter. I saw the successes and thought the time was right to try again.
I made up the name Deaumar. I wanted it to be unique so I could get the domain and not have any copywrite problems. I took "eau", french for water and "mar" short for maritime and combined them. Eaumar sounded too much like Omar. I added a "D", ran it past the wife, she approved and Deaumar was born.
So the first watch. Initially I wanted to do a Seiko 6139 clone, but had an obsession with retro divers so I wanted to do one with a cushion case, an H link bracelet, but make it up to date.
I contacted the manufacturer who made my Bravus watches over a decade ago. We had kept in touch over the years. He was fledgling when he started, but at this time made some massive brands, this is why the Ensign is so well made. I was his "English Friend" so he was happy to give it another go.
We worked the Ensign out, sent renders for comments on forums, and it changed the watch for the better. There are also a lot of jealous little people lurking on the internet. Any excuse to say something snide to a stranger. I've learned that people like that are hurting inside. When you're truly happy, do you feel the need to criticise? No, exactly. So I ignored these people and indeed felt a little sorry for them as time went on.
The designs were finished and prototypes made. Prototypes are expensive to make because you don't have molds. They are individually CNC'd (well, when they're not based on designs that are already available). They really are handmade works of art and costs thousands that you'll never get back.
A certain well known YouTube watch reviewer was gifted the Blue prototype. To this day he has never even told me what he thought of it, let alone mentioned it publicly…
Then Seiko announced the SRP "turtles" in the winter of 2015. Damn. The amount of people saying "it's just a turtle ripoff" based on a few renders and pictures because it had a cushion case. That's fate and something the Ensign laboured under until they actually got into peoples hands and people discovered they're very different. But regardless, thousands had been spent on prototypes.
Now, if you're thinking of doing a Kickstarter, there are problems with it, especially if you're not in the USA.
For a start when you're calculating your "break even" you have to calculate on the worst case scenario, i.e. assume that they're all going to have to pay VAT (in my case that they're in Europe) assume the shipping is going to be the expensive one (like to certain remote parts of Europe) and then add another 10% for KS fees. Kickstarter just want one total. That's it, so you have to assume the worst otherwise you might fund and realise you can't cover everything.
It irks me a bit when I see there being no pledges for watches being shipped outside the creators geo. I did pledges for EU and Non EU. I could have just done one and made an extra 20% on non EU pledges, but I didn't think that fair when chances are they'd have to pay taxes when it arrives at their customs.
But the thing is, I got it wrong. I thought a good, traditional watch, made of good parts at a good price would be enough. I couldn't sell a watch I didn't like. If it was just business, it should have been a cheap bronze / brass / titanium diver, but I wanted to design a watch I wanted. If I didn't like it, how am I expected to sell it to others?
I've learnt that you normally know if a KS is going to work within the first 3 days.
I had good reviews on the likes of The Time Bum and Watch Report, 12K Facebook followers, 1K Email subscribers and threads on most forums.
AblogToWatch, WUS, Hodinkee didn't want to know…unless you greased their palms. Fair enough, they have a business to run, but it was too rich for my blood.
WUS never allowed me to make my own thread no matter how many times I asked the admins (ignored every time) but thankfully some backers, who turned into friends (you know who you are) stepped up and started threads.
But I was naive. Marketing budgets work here. You think that the $2 Million by Fillipo Loretti was done by posting here and there by a couple of amateurs? No, big business along with hitting the zeitgeist is what is needed.
I pulled the first KS as I could see that it wasn't going to get anywhere near funding.
I got my manufacturer to drop my MOQ to 300 pieces from 500 by part funding the molds. I dug into my savings to see how much I could fund and relaunched.
Here's the thing. Some insight here. There are only so many manufacturers. There aren't hundreds. A watch is forged the same way, regardless of price. The molds are made the same way. The Ensigns case, although echoing others (specifically Aquadive and Sinn, NOT Seiko) is unique. The moulds have a cost. Normally you do 500 pieces and the mold cost is absorbed. You see a cheap watch funding on 30 pieces, it's either being funded by the creator (big business again) or its based on an available mold and is a redial of a readily available model.
The Ensign isn't. Case, strap, crystal, bezel, unique to the Ensign and had to be made from scratch.
The second attempt at KS was better, but still wasn't going to make it. I was inundated with companies wanting to promote it, but it wasn't free and it's impossible to know if they would have helped. I hate companies selling intangibles ("we can help make it happen" as opposed to "we will make it happen") for tangibles (Money).
The amount of backers I had though, and their geos meant that I had enough interested people, just that the "worst case" funding target was unobtainable.
So I pulled this and did a direct pre-sale. Only 50% of the KS backers ordered through the pre-sale, but at this point I had faith in the watch and ploughed on, funding the rest myself knowing that when it got out there people would see the watch quality and the word would spread…
Know that backing a lot of projects, successful or not, mounts up in your profile. This allows you to join things like "Backersclub". So know if you're not likely to fund, you'll get a rush of people backing only to pull out if it looks like you're going to fund after all. They want another backing "credit" for free.
I now need to mention Dave Schubert, the quiet one.
I've worked with Dave for years in my "Day Job". He's a good salesman and friend. He backed both KS. After the pulling of the 2nd one we were having a chat as he also has a love of watches. By the end of it I asked him if he fancied joining me.
I always wanted to be a manufacturer. I wanted to design, talk to customers and then sell to resellers. Boxing them up and shipping them and running an e-commerce site wasn't something I particularly wanted to do, but it was necessary at this stage. He was going to work on getting the retail network set up. He also had capital, so it lightened the burden on me. More than anything, it's good to have someone who is on your wavelength and has passion, even if it's just a reassuring phone call after a bad day or to slag off a troll in private. Dave is why the pre-sale went ahead and why we placed the order for the Ensign even though we had pre-sold less than 50 at this time.
As it turns out, Dave made headway into retailers and big magazines, but then after Brexit, something changed and we were told that they were sticking with established brands only. This was a setback from which we wouldn't recover. We had 2 more watches designed, but they were shelved at this time.
Then we got told there's a problem with production. A shortage of NH36 movements with the day / date wheel positioned to work with a crown at 4. 6 month lead time or 4 month with it at 3.
We made the decision to go with the 3 o'clock crown. Some didn't like this, and it was a hard choice, but at 4 it may have made the backers pull out with a 6 month wait.
We decided that to soften the blow, we do a ceramic bezel as a free upgrade. This meant a complete bezel redesign. The Ensign bezel has been universally received as one of the best, at any level.
That's because it's not a pop off bezel with an insert glued on. The bezel is pretty hollow with a wire ratchet that goes all the way round the face. It is reverse pressure fitted with the crystal. You can't just pop it off. As such, the insert is about 4mm thick and stepped. That bezel is going nowhere. Someone on a forum scoffed saying we changed the watch and offered a $3 bezel insert as a replacement. The crap ignorant people spout…
All in all, the new bezel design (custom mold) and ceramic insert (custom mold too) and we had to order hundreds more inserts than we needed, (hence the loss of the grey bezel for the white version) put our cost price up about 15%. Original pre-sale price was £135. If I could change one thing, it would have been that. It was too cheap and the perception was not that of luxury but that of a cheap watch. Perception is everything in watches.
Some backed out due to the 3 o'clock crown. Some because of the black bezel on the white variant, but all in all we felt we dodged a bullet and ploughed on.
Then Brexit happened. Sterling plummeted. We buy in USD. Overnight the Ensign got another 20% more expensive. It was now 35% more expensive than originally planned and needed 2 new molds.
But by god, we're going to make this happen. We'll make real money and expand on the next watch.
It was a quiet period whilst I negotiated with DHL to get good shipping prices. If you can, use DHL. Not one package went missing. Not one was damaged in transit. We didn't pay for insurance as we knew they were that good. I wouldn't use anyone else. If you think the shipping was expensive it really wasn't, we got discounted rates and subsidised it a little. Check to see how much it costs to ship DHL Worldwide Express, 1.5KG from USA to UK. It ain't £20. They are the best and most expensive courier for a reason.
Then the production versions came. We didn't make a white prototype as the idea came after they were being made. We didn't order many white as the pre-sale showed the blue was the most sought after. In hindsight if we had more white…the final version was stunning.
Anyway, they were great. More pre-sales were done, but we were still hovering around minimal profits. Don't worry, once they're out there, we can sell them at RRP as they are that good, we thought.
We got them on time and shipped the pre-sold ones over a very long weekend.
We put the price up to £249.99 which other MB owners said was too cheap and only sold a couple at that price.
We were getting worried. The people who had them raved about them saying that they're worth many times more than what they paid.
Are you beginning to see now why that is true?
Again, we Microbrands usually use the same manufacturers if we're not making in house. If the specs are the same, the difference in price is a combination of finishing, QC, brand perception or it could be that some simply are trying to "buy" customers to make it up on the next watch; not watch quality. The Ensign should have been a $450 watch. We were trying to buy our initial customers. Good customers are your best salesmen.
We messed up. We sold too cheap to begin with and that is ultimately what the downfall was. We thought that once "real world" reviews from owners came in, that they would sell themselves.
We thought that once established as being real watches and not a scam, we would sell more.
We only sold more when we discounted and even then 40% went to people who already had one. That is the main reason for closing Deaumar. We became associated with "bang per buck" and couldn't recover. Today, we sold 40 Ensigns in less than 3 hours at a heavy discount, most to people who never bought one before.
Skoda make as good a car as VW, but they will always be a Skoda. They are going upmarket, but you get what my point is.
The Chronova pre-sold in single digits. This was a stark warning. This was the wrong watch. Bronze / brass / titanium divers are what the market wants.
So those who may "poo poo" that we made no money, think about this. Ensign protos, 2 lots of Chronova protos, all the Ensign molds, a 35% cost increase, website, advertising, tools. 275 watches sold at an average price of £150. We're walking away with a bit of profit, but only because we're not taking into account the hours put in for free.
But it was our decision. We looked, we designed more watches, but it's about hitting the zeitgeist and competition.
This is a golden age for the buyer. You will look back in a few years and remember the variety and great prices of MB watches that are around right now.
You want to know if a watch is worth buying? Is it a businessman that sold his carpet business and now wants to make money on watches? Is it a manufacturer using a fake person as a front to sell a readily available watch? Is it a crime syndicate, all lies but great photos and marketing?
People often ask, what makes a Microbrand? To me it's a brand that has a very visible "figurehead", that you can actually engage directly with.
So buy from these brands. Buy from the guys you chat to in forums. Buy from the guys that you see post watches in FB groups that might not be from their brand. Buy from the guys who are there to answer questions. Buy from the guys that are visible for more than just their adverts.
They need your help as it's getting mad out there. That bronze diver with the Swiss movement and an Italian name that's coming from Hong Kong at a cheap price. They're not the visible guys. The guys with the swish KS campaign and a watch that took them years to create that looks like every other Daniel Wellington clone, they're not the visible guys.
Spend more, buy from the guys that are visible. Leave the crap to the general public, because if you don't and you lay down your cash for yet another "redefining" watch from someone you've never seen before their KS went live, then don't get upset when the guys with the real passion go the way of Deaumar and all that will be left is cheap tat.
This is a golden age, keep it golden, otherwise all that will be left will be the guys who only care about money, and you'll remember 2017 and think "If only I'd…"
As for me. Well, we saw the iceberg. We're not down, "better to have loved and lost than not to have loved at all".
It was a great journey and we're not done. Keep reading this blog. I'll still be knocking around posting wrist shots of my latest watches.
Because that's the thing, I'm not a 20 year old who has a "passion" for watches who designed his own to "challenge the Swiss" (yet only owned a Casio before this venture); I started a watch brand because I'm a watch nut. I'm not a watch nut because I started a watch brand. So are many other MB owners. Show them you love them more than some "bargain" that has come from out of nowhere…
UPDATE:
Over the course of the last 24 hours I've been inundated with good will messages and words of regret for not getting an Ensign.
Most were from people I've never conversed with before, never saw them like an FB post, never saw them post a comment or reply to an email. But now they are coming out in droves.
If I'd known there were so many that liked the Ensign or that were waiting on the next watch, maybe yesterdays decision wouldn't have been so easy to make.
I guess what I'm saying here in addition to the "Show them you love (MBs) them more than some "bargain" that has come from out of nowhere…" is simply show them you're there, full stop.
You may not be one to communicate openly (heck, I'm not one for forums for example) and want to remain private, but just a comment, if only once, on a post "I like this", a response to an email campaign "Can't afford it now, but I like it", a share of a picture. will make immeasurable differences to MB owners.
A lot base their decisions on not only what they think their supporters want, but how many supporters they think they have. Facebook likes and subscriber numbers mean little, person to person contact means everything.
If you're a supporter, just come out of the shadows, if only briefly, to let them know that you're there.