Would you believe that until now, I've never owned a Seiko? Not even an SKX or a Cocktail Time. I can't really explain it, but there's always been something that's stopped me pulling the trigger. Well now that's obviously changed, because I've just gone and bought a Seiko SPB053J1 (also known as the SBDC053), the only Seiko diver that inexplicably doesn't have a nickname.
The reason I finally got a Seiko, and in particular a dive watch, is because that's what Seiko has a reputation for. The Japanese brand has made its name partly thanks to the numerous iconic dive watches it's built over the years. They've a reputation for practicality and quality, and I was curious as to whether this was something that was well-deserved, or just overblown hype.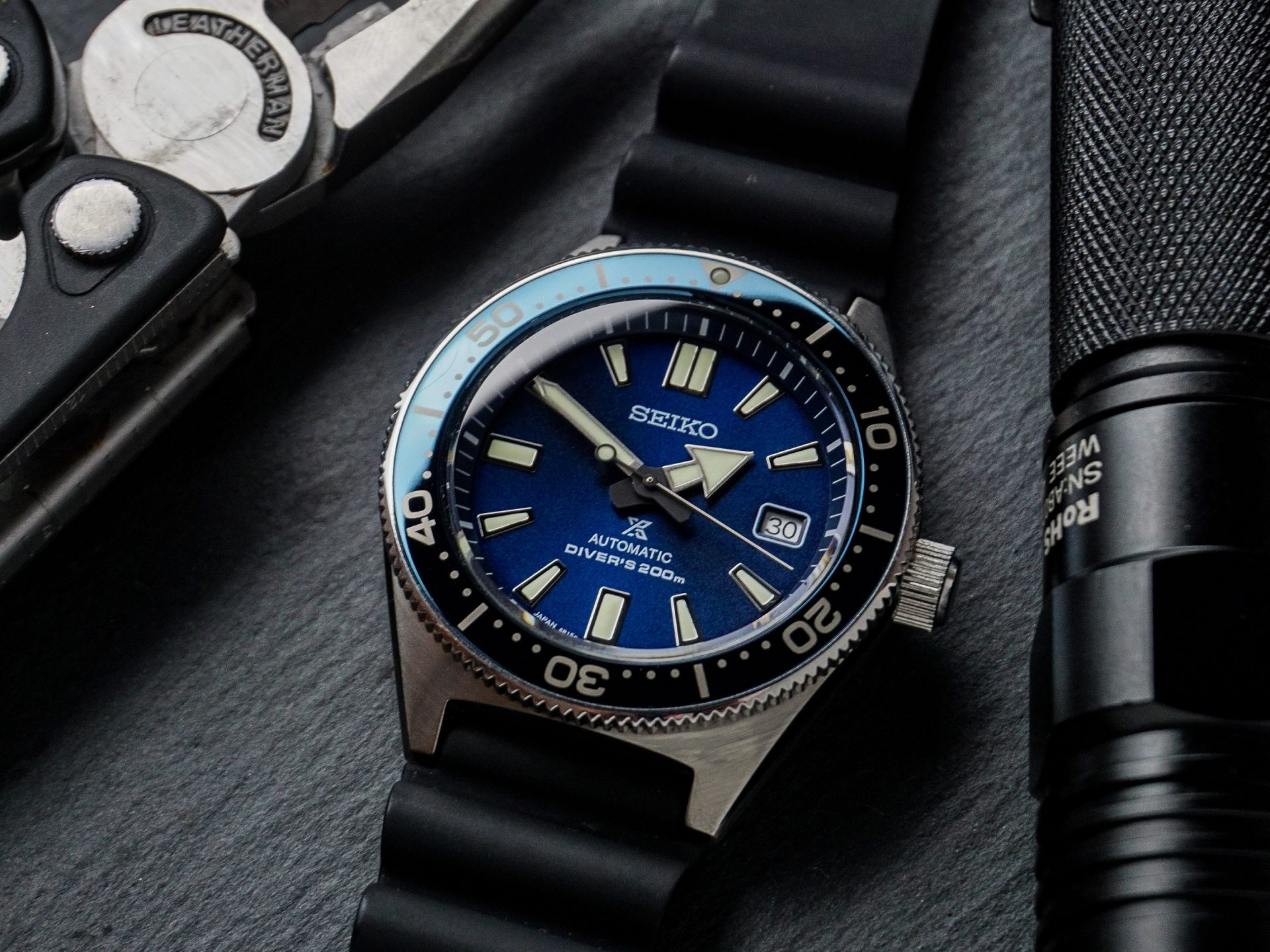 THE CASE
The case follows the style of Seiko's original diver, the classic 62MAS. It's a modern interpretation that adds a bit more to the classic skindiver shape, with a polished chamfer on each side that helps dress up what is very much a tool watch. The lower half of the case also slopes inward, blending in nicely with the case back to slim the profile of the watch. This means it wears slimmer than you'd think for a watch that's nearly 14mm thick.
At a hair under 43mm the SPB053J1 is a fairly large watch. However, thanks to its short lugs even those with small wrists like myself can pull it off.
To help protect the finish from wear and tear, Seiko applied its super-hard Dia-Shield coating to the SPB053J1's case. This just protects the steel from minor scratches, and is a welcome feature for someone who likes to keep their watches looking mint.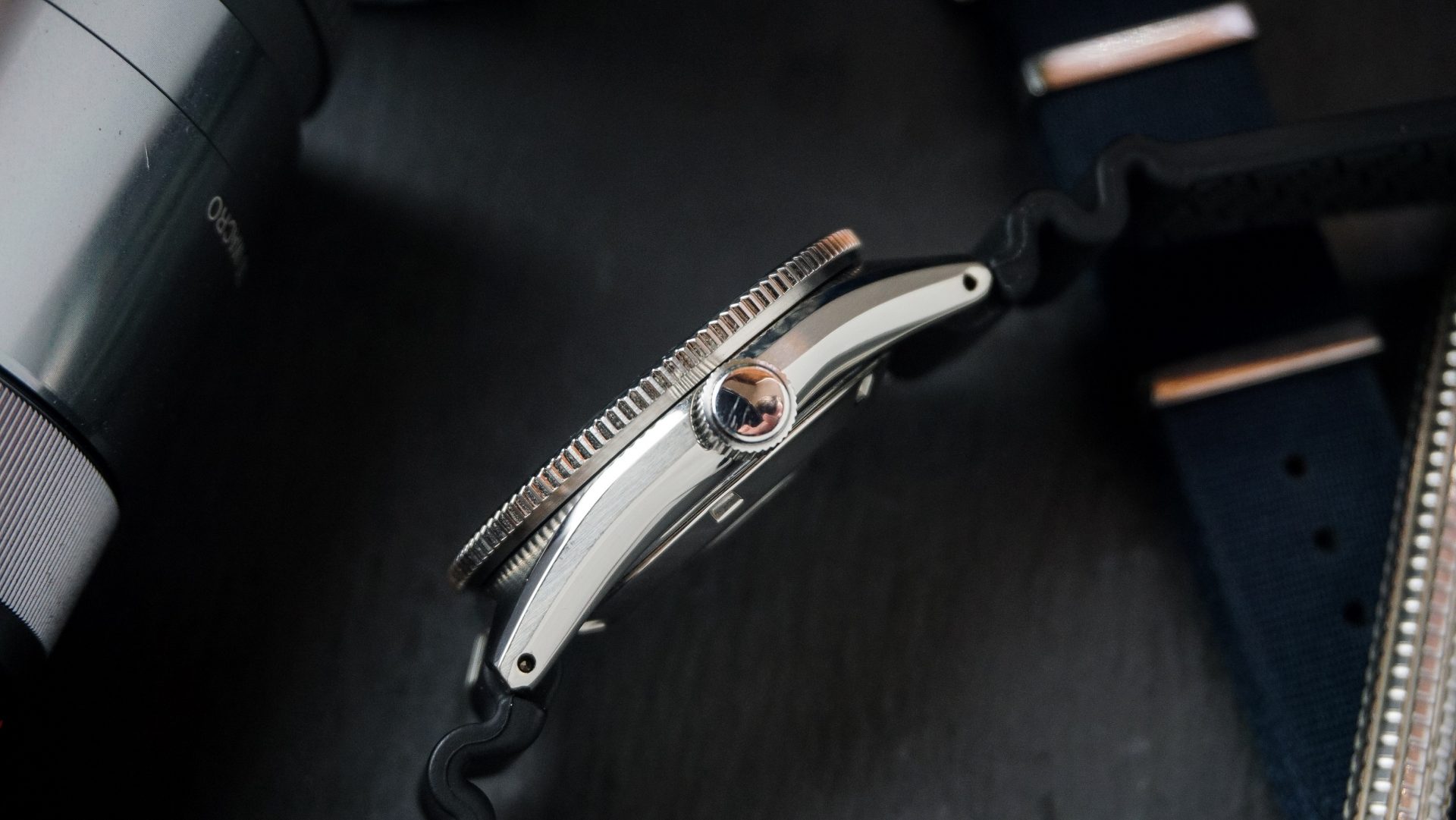 When it comes to the bezel, Seiko have opted for a blue aluminium insert with a unique polished finish. Aesthetically this produces some really beautiful effects. In the light the bezel is a sort of petrol blue, but in the shade it turns a deep navy. Whilst it's all very pretty, I think that on a watch that's £800 new the bezel should really be ceramic. In terms of the action there's very little play, and the bezel rotates smoothly through 120 clicks. If anything it's perhaps a little too easy to move, but I've not noticed myself knocking it out of alignment yet.
Somewhat disappointingly the crown is unsigned. I know that some people don't mind it, but I find it lazy coming from a brand that prides itself on its attention to detail. Even putting the Prospex logo on there would have been a nice little detail that's better than a plain finish.
The SPB053J1 has a pretty standard 200m water resistance, which I'd describe as distinctly average for a diver. Not that that's a negative. 200m will be plenty for most of us.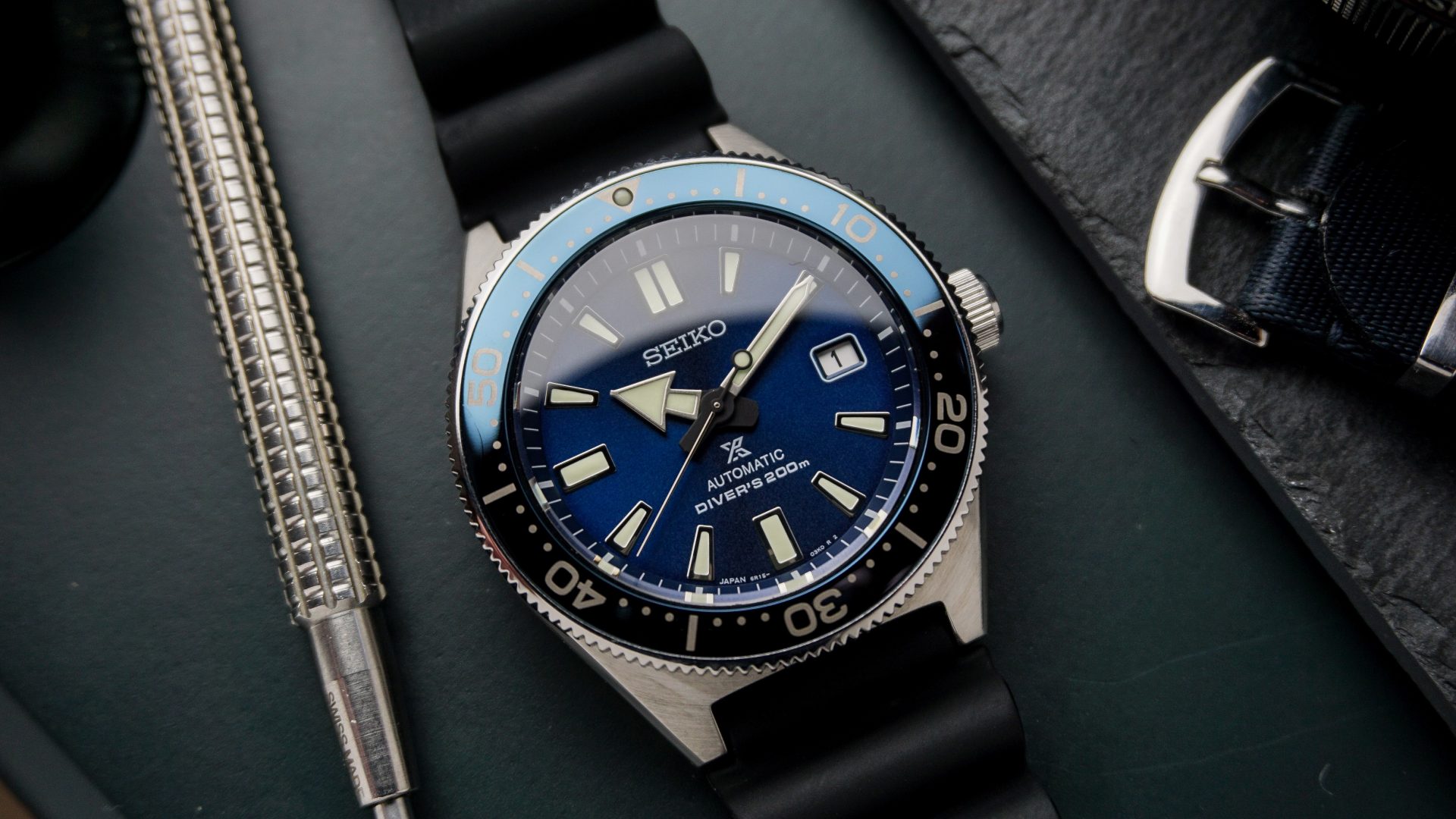 THE CRYSTAL
In this instance Seiko have ditched their proprietary Hardlex for a flat sapphire crystal. It's a welcome upgrade, and one that was really necessary for Seiko to justify that £800 price point. The crystal has an anti-reflective coating too, and to be honest it probably produces the least glare of any watch that I've reviewed yet.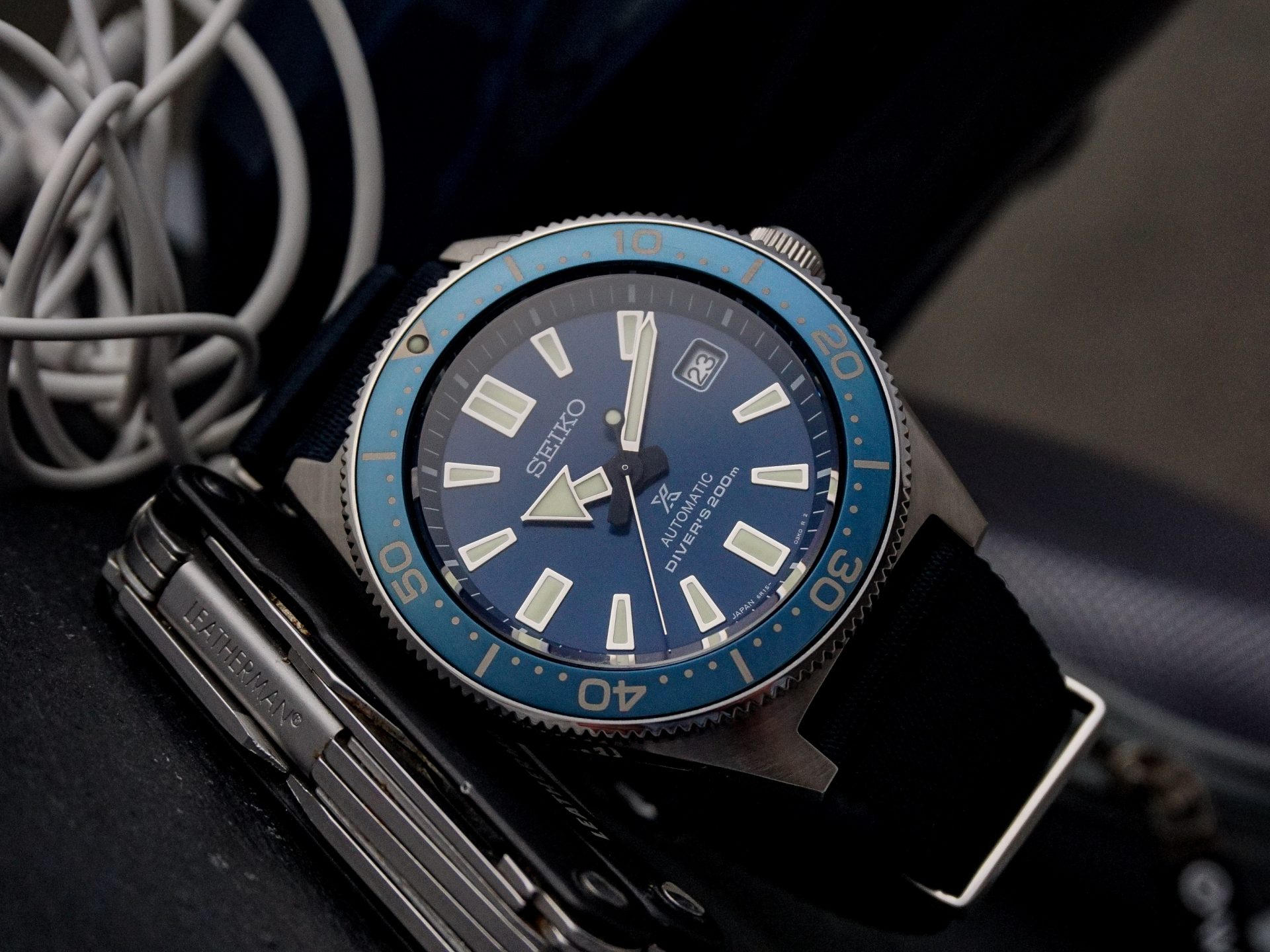 THE DIAL
In true Seiko fashion the dial is clean and incredibly legible. You're left in no doubt that this is a tool watch first and foremost. However, each element is executed in a way that raises the whole thing to another level. The trapezoid hour markers have polished tops that glint in the light, and the dial they're mounted on has a subtle sunburst. Combined with the rich blue colour they've chosen, it's easy to get mesmerised in looking at the dial from different angles.
My only criticism of the dial on the SPB053J1 is the date window. It's well executed, with a neat bevel to the cut-out, but Seiko could have at least chosen a black date wheel. The white sticks out like a sore thumb.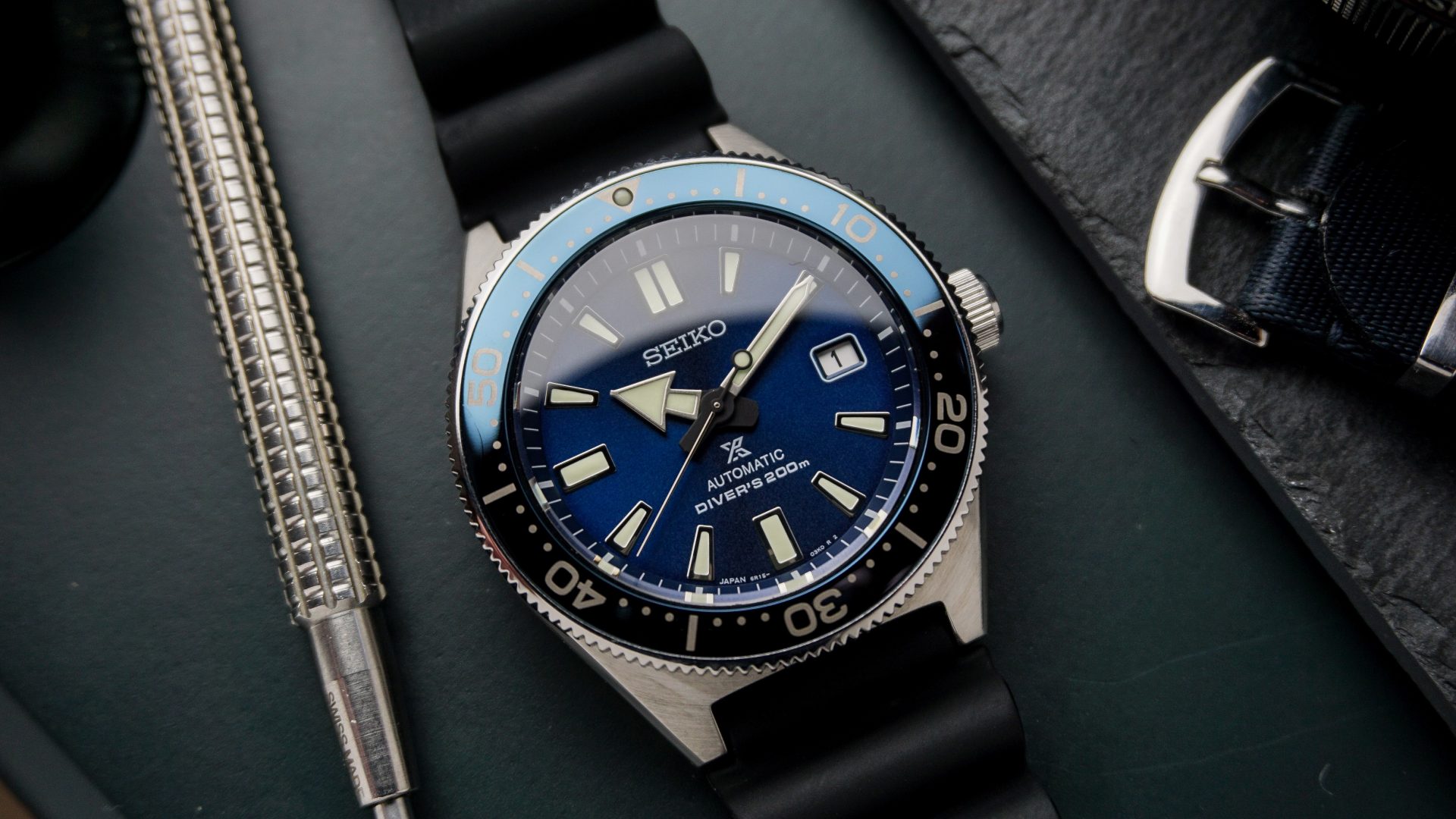 The handset is another area where you can see function has come before form. There's no danger of misreading the time with such a large broad arrow for the hour hand. However the finishing hasn't been scrimped on either. Whilst the majority of the hands are polished to aid legibility, the counterweights are all painted matte black. This again reduces possibility of misreading the time. It's features like this that really show the mind-set of the designers at Seiko. Everything is designed from a practical perspective first, with the aesthetics a secondary concern.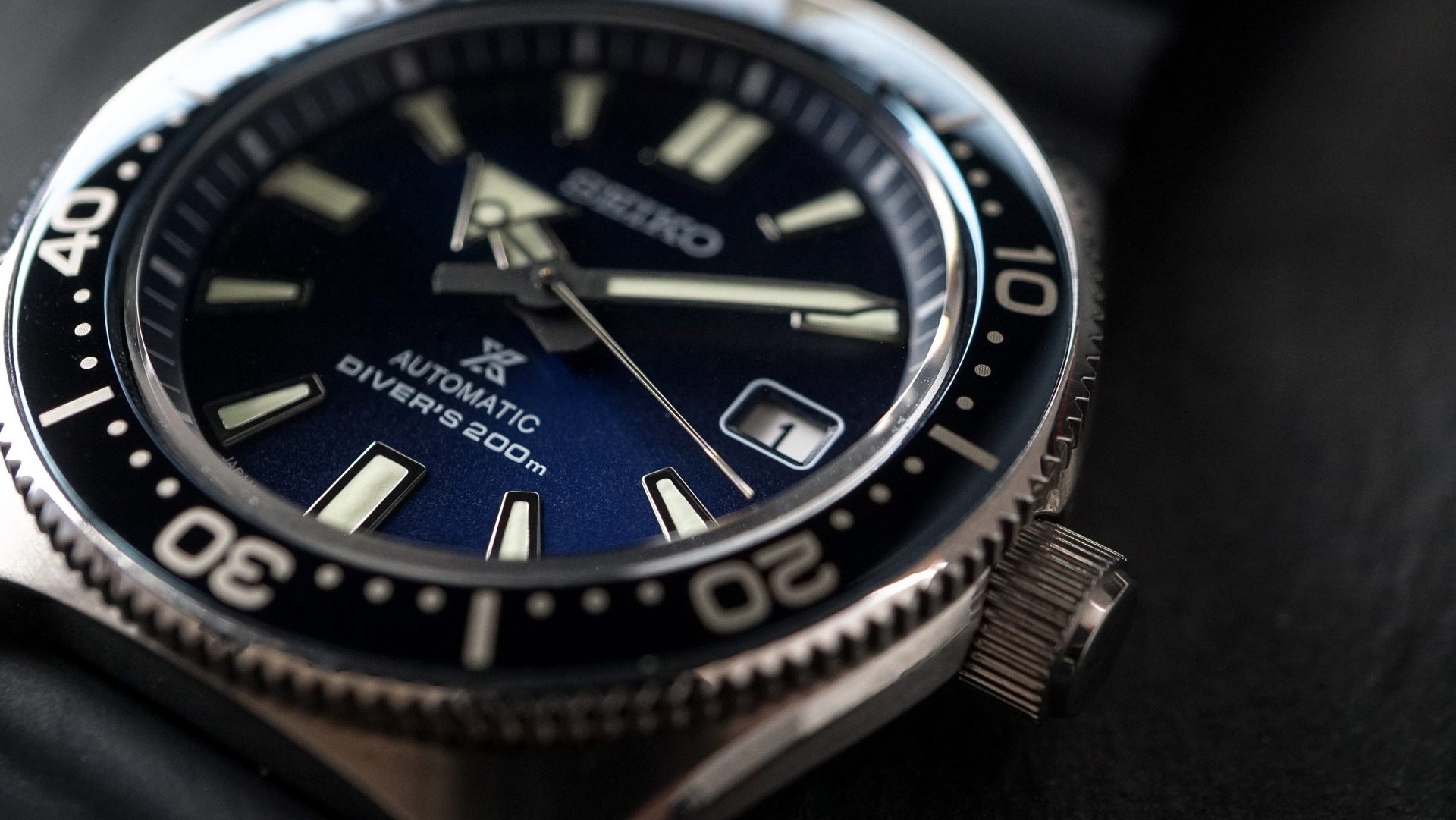 THE LUME
One of the things Seiko are renowned for is their lume, and I'm pleased to say that the SPB053J1 does not disappoint. It might well be the best lume I've ever come across. It charges ridiculously easily and lasts a good while. Honestly there's nothing more for me to say about it. If you're something of a lume junkie then this watch won't disappoint.
THE MOVEMENT
Inside the SPB053J1 you'll find a Seiko 6R15. The 23 jewel movement is reliable, with all the usual features you'd expect, such as hacking, hand winding, and a bidirectional rotor. The power reserve is decent too, with 50 hours available. About the only thing that's not to like is that it beats at 21,600 bph, not 28,800. It's a pretty minor gripe to have really, but it would be nice to have a smoother sweep on the seconds hand. Overall though I think the movement compares well to its Swiss competition. It's got about the same accuracy as a base ETA 2824, with the 6R15 being accurate to +25/-15 seconds a day, and the longer power reserve is a decent trade-off for the lower beat rate.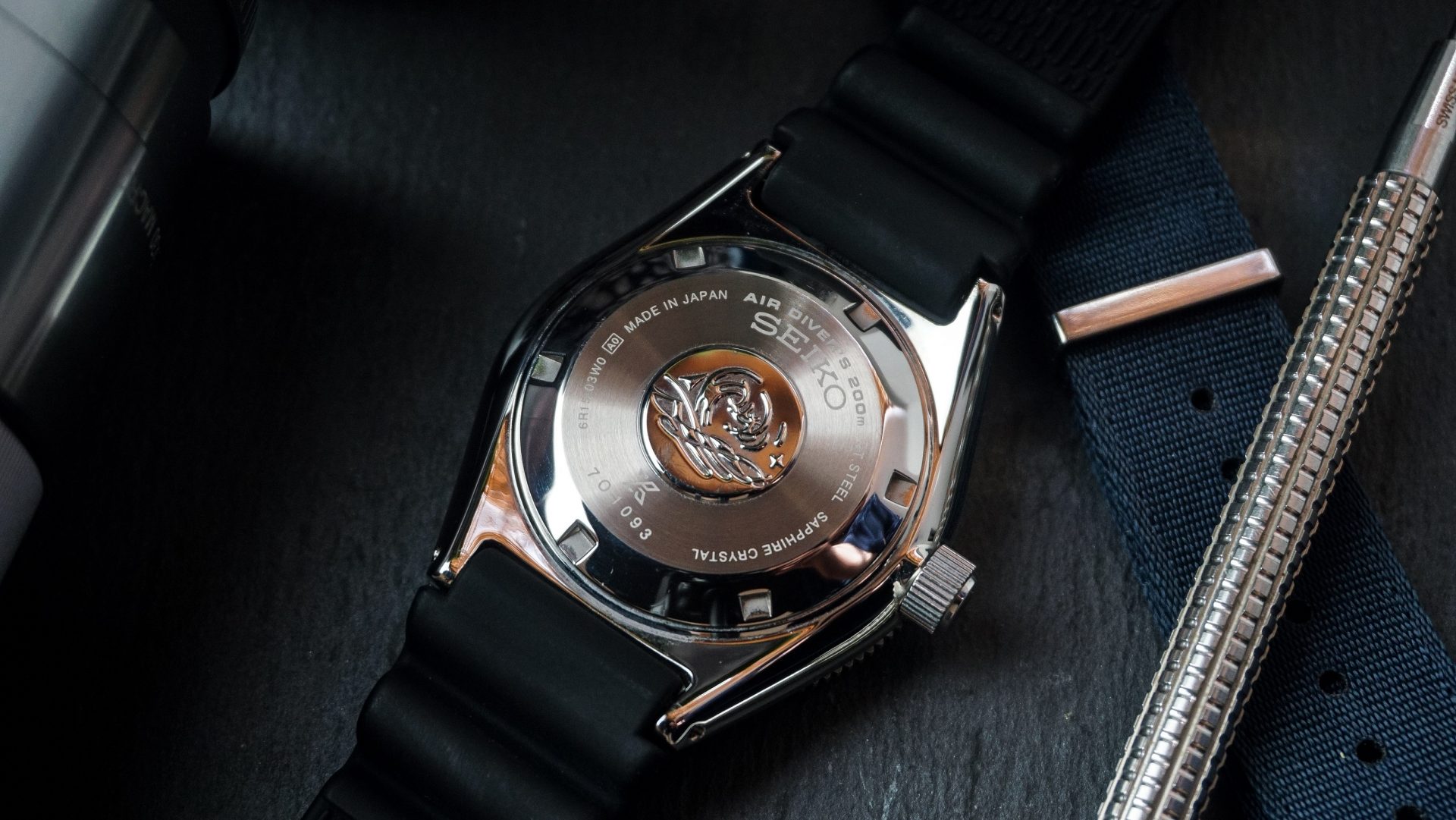 THE STRAP
The SPB053J1 is available on a steel bracelet, but this particular one came on a silicone strap. I don't usually wear silicone straps to be honest, as they're a bit too casual for me. However, from a quality standpoint I think that this one is pretty good. It's thick yet supple, and perfectly comfortable to wear. The steel buckle and keeper are chunky and nicely finished too. Annoyingly though there is rather a lot of excess strap poking past the keeper when I wear the watch. Granted it's because my wrists are puny, but it's something I wish Seiko had considered. Luckily for me though, the lugs are drilled, so it's a piece of cake to swap the watch over to another strap.
FINAL THOUGHTS
I think it's fair to say that this watch is a reminder of why Seiko are so well regarded by the watch community. It's obvious that Seiko have set out to make a functional, quality diver, and I think that they've succeeded. Bar the aluminium bezel, it's got all the specs you'd want from an affordable diver – solid water resistance, a sapphire crystal, and decent lume. And, on top of that it's got those killer Seiko looks people love.
Personally, I would have loved it if the watch was closer to 40mm, but that's just my preference. My biggest problem with the watch though is the price. The RRP for the SPB053J1 on the silicone strap is £799, and I think that's pretty steep. Sure, it's a very solid watch, but it should be closer to £600. At full RRP I'm struggling to see what this offers over the Seiko Turtle that makes it twice the price.
That said, if you can pick one up for a 20% discount, or even if you think it's worth the full RRP, then this is a solid watch to get. I'd definitely recommend getting one of these if you're looking for your first Seiko, because this watch embodies all that's great about the brand.