I've known Ross for a little while now; he's an active follower of Watch It All About. Last year he asked my opinion on titanium watches, and I gave him my thoughts. A year later, he has done an incredible job of designing and manufacturing his own watch. It's not a stock timepiece, it's all custom designed and built; so naturally that's an impressive achievement.
I've been able to get my hands on his new Hamtun H1 for a week (it's doing the rounds) so here are my brief thoughts on the watch. It's available on Kickstarter until October 27th 2016.
The specs
Case dimensions: 41mm x 48mm x 13mm

Case material: grade-5 titanium

Bezel: Matte ceramic

Movement: NH35A

Strap: Choice of bracelet (grade-5 titanium) or silicone (very dark grey matte)

Crystal: Double domed sapphire with AR coating on inside and outside

Lug width: 22mm

WR: 200m

Price: From $199 / £150 for early backers
The case
The case is constructed of grade-5 titanium, with a pleasant matte finish. It's well shaped and finished. It's designed in a tool style with the crown located at 4, with the logo engraved at the end.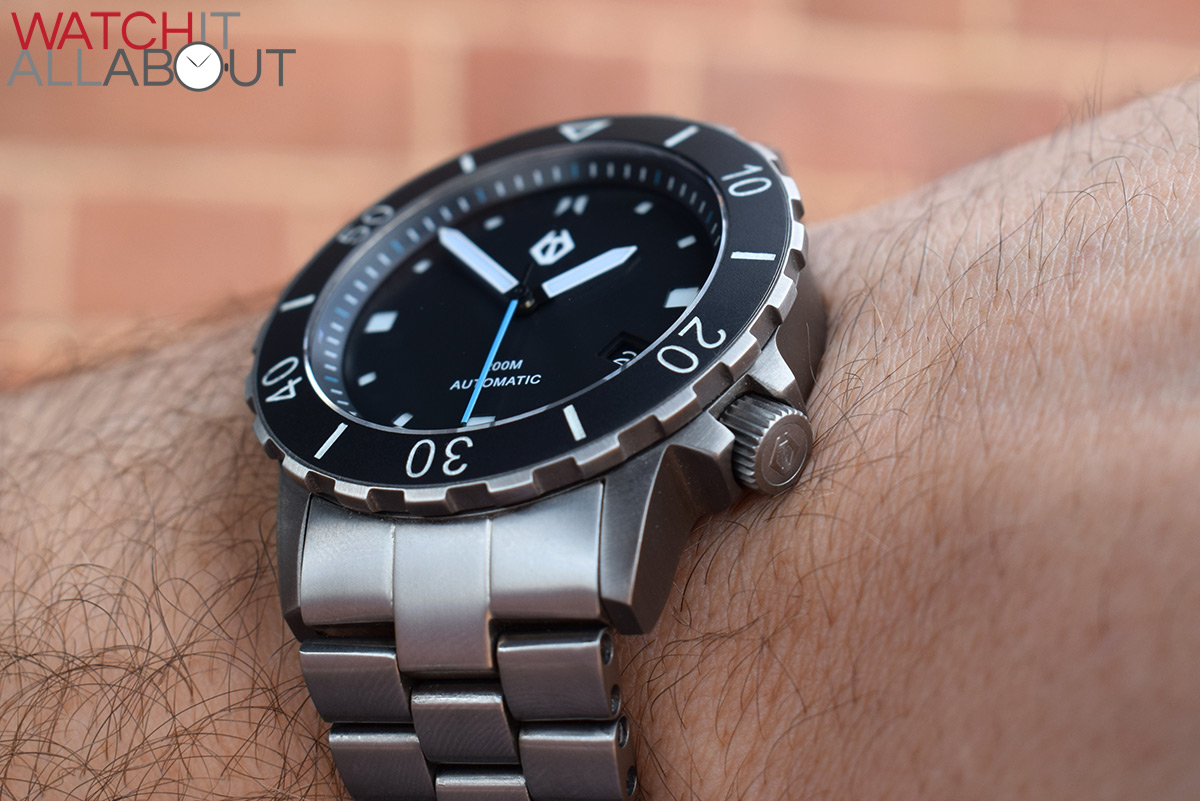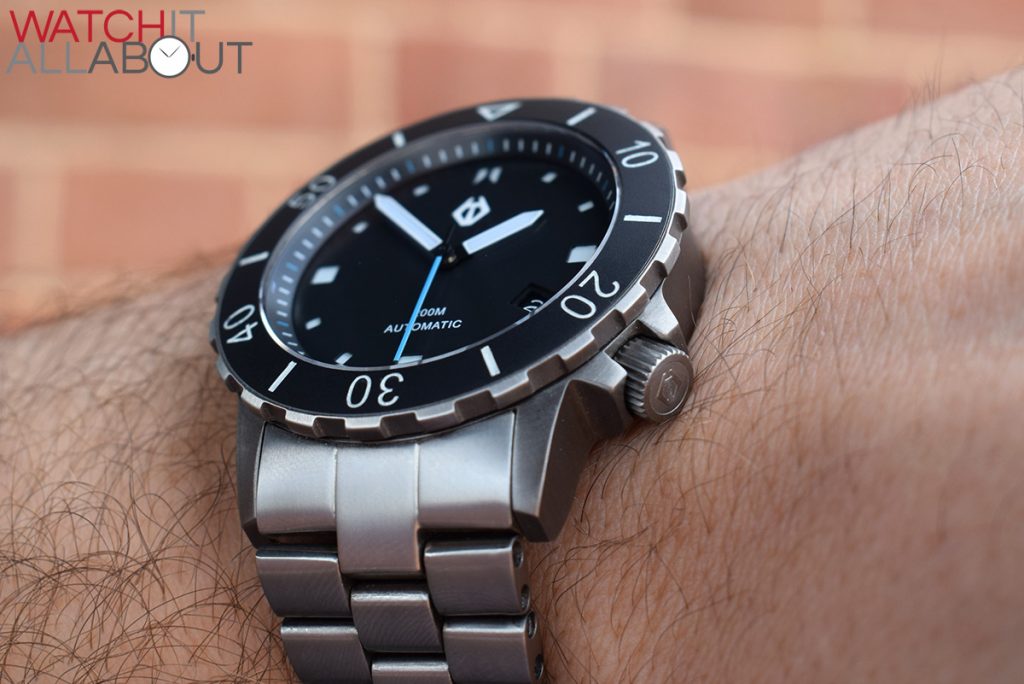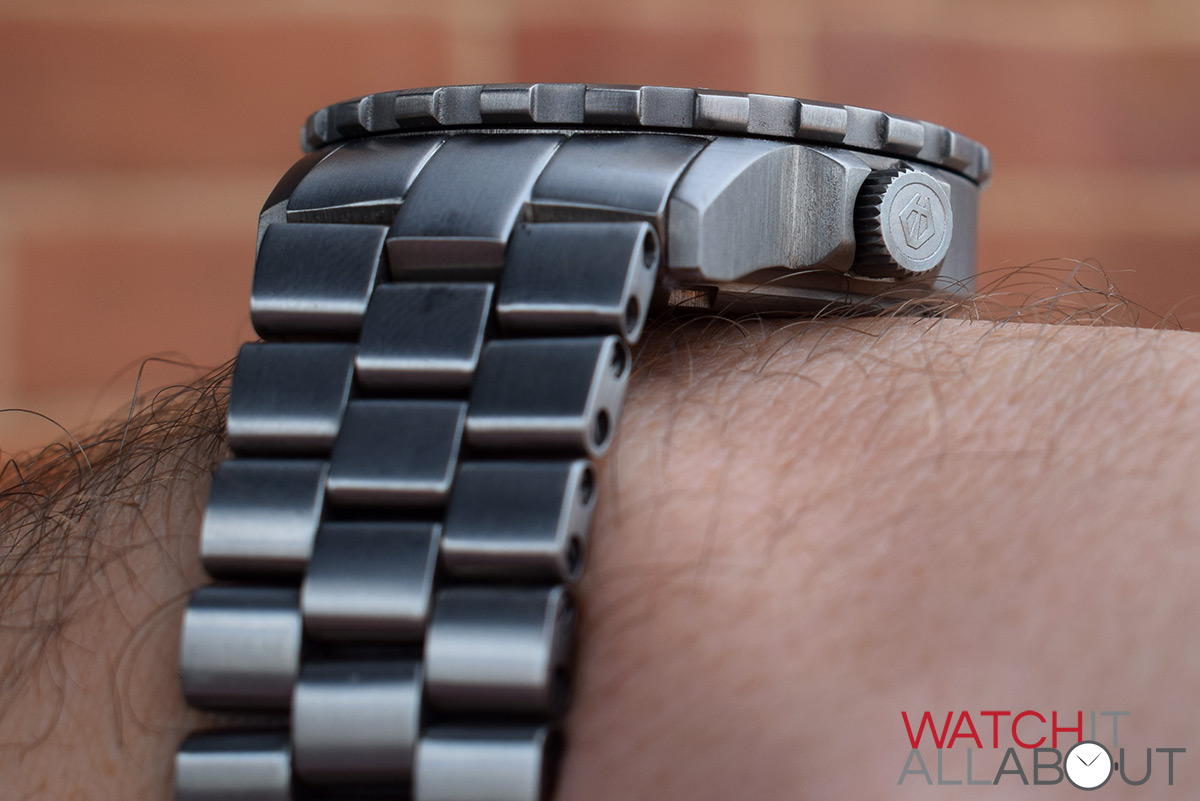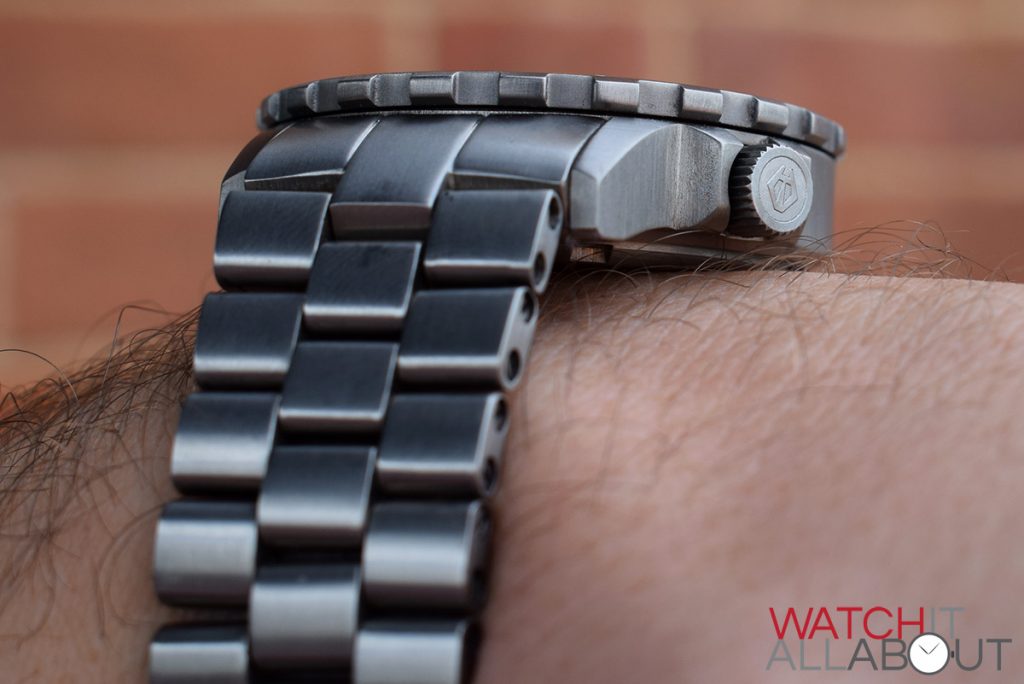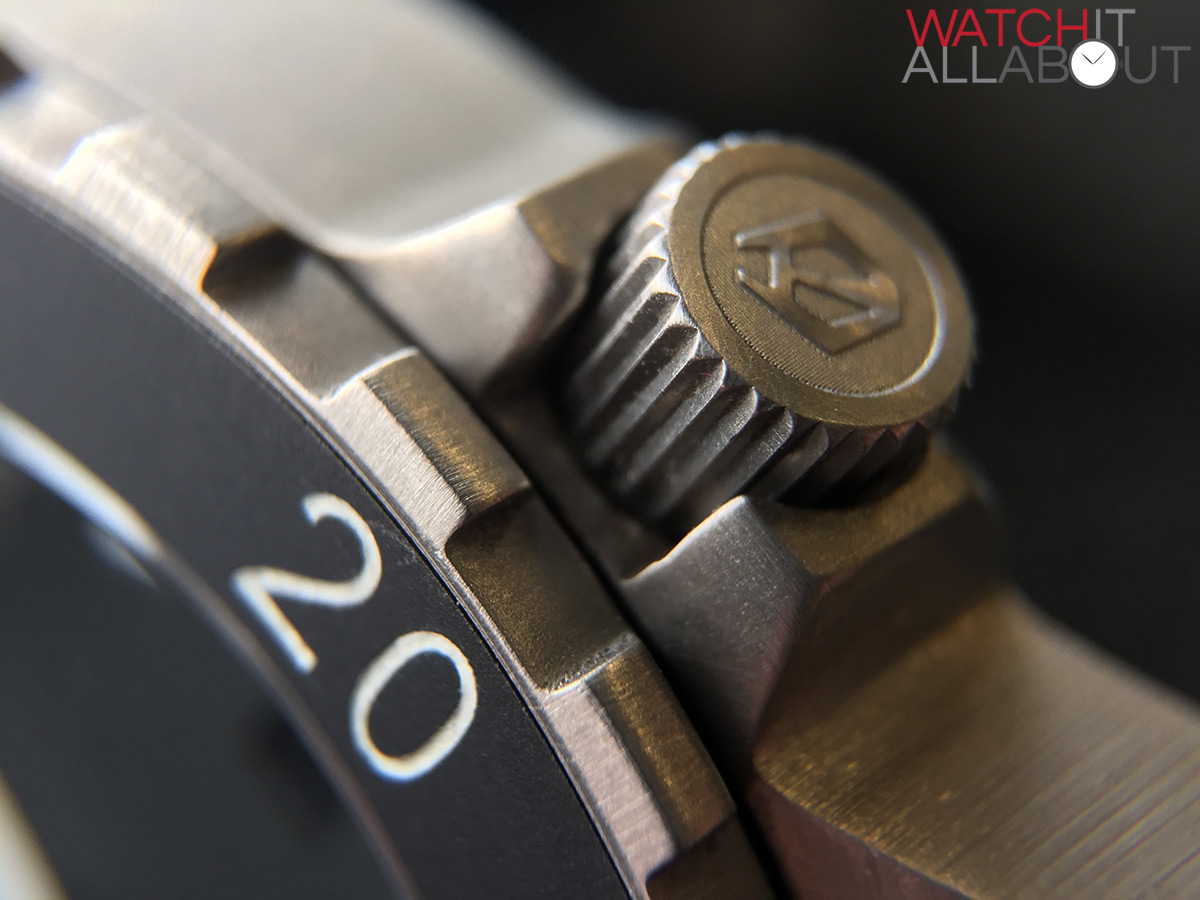 The case features a highly toothed bezel, with really great grip. It has a little bit of give and not the smoothest action. The ceramic insert is very nice indeed with all markings filled with lume.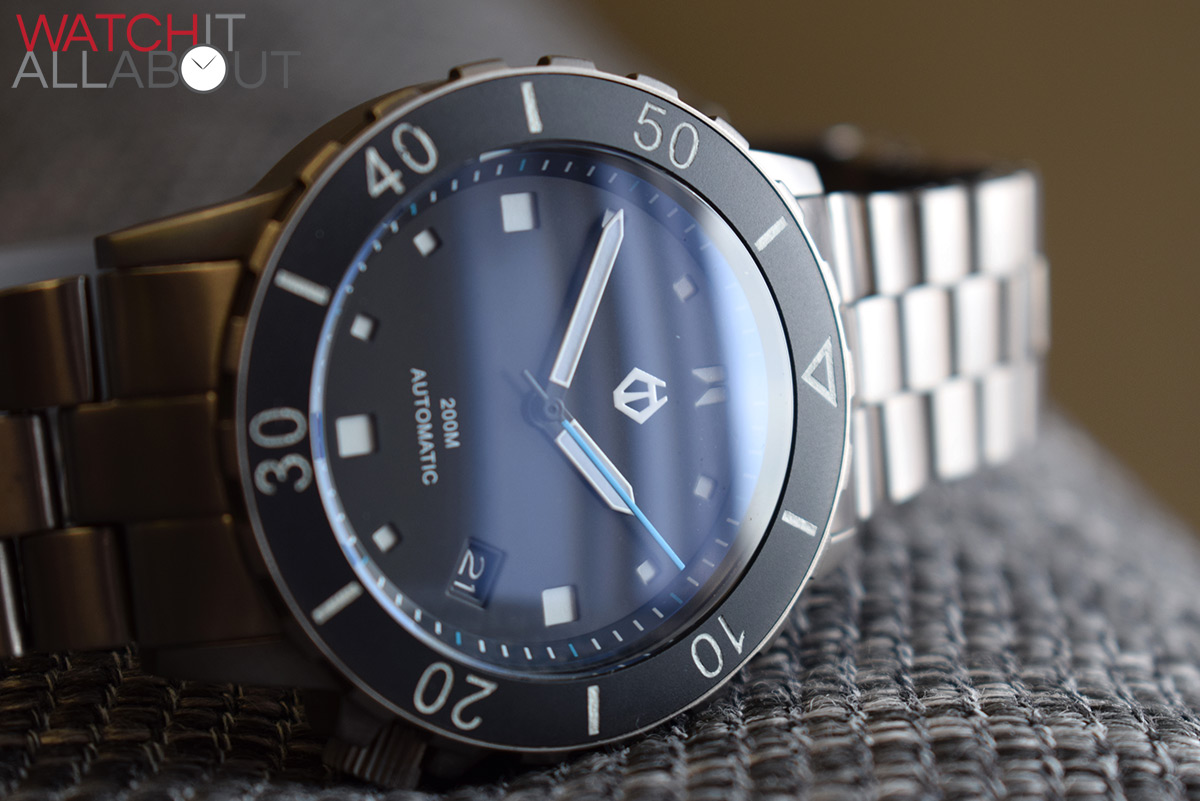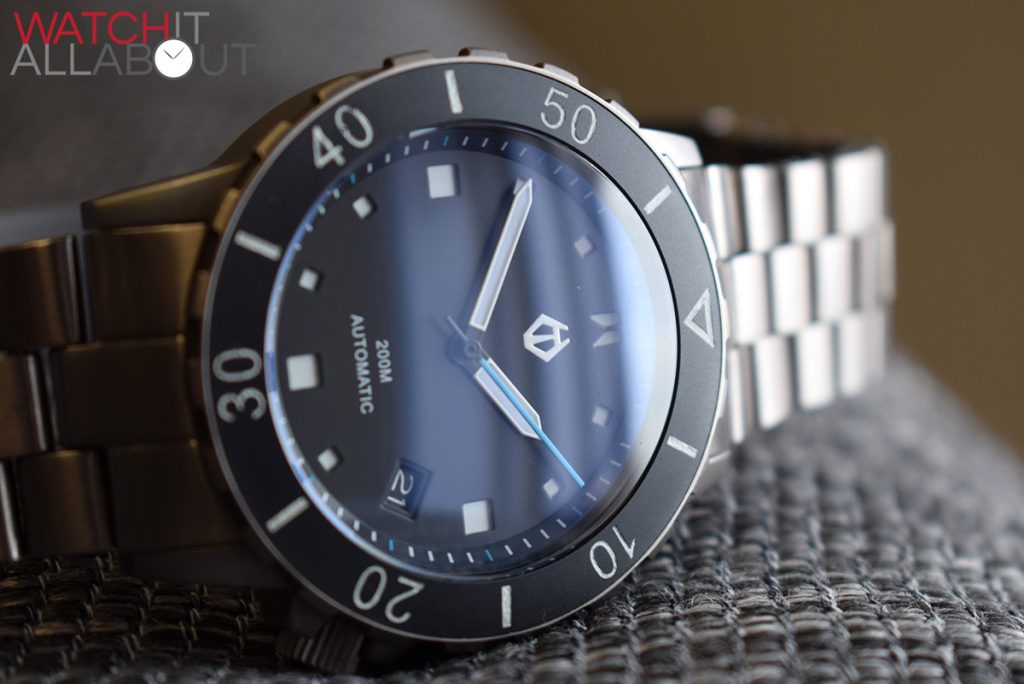 The screw-in caseback has some nice detailing to it to match the general feel of thew watch.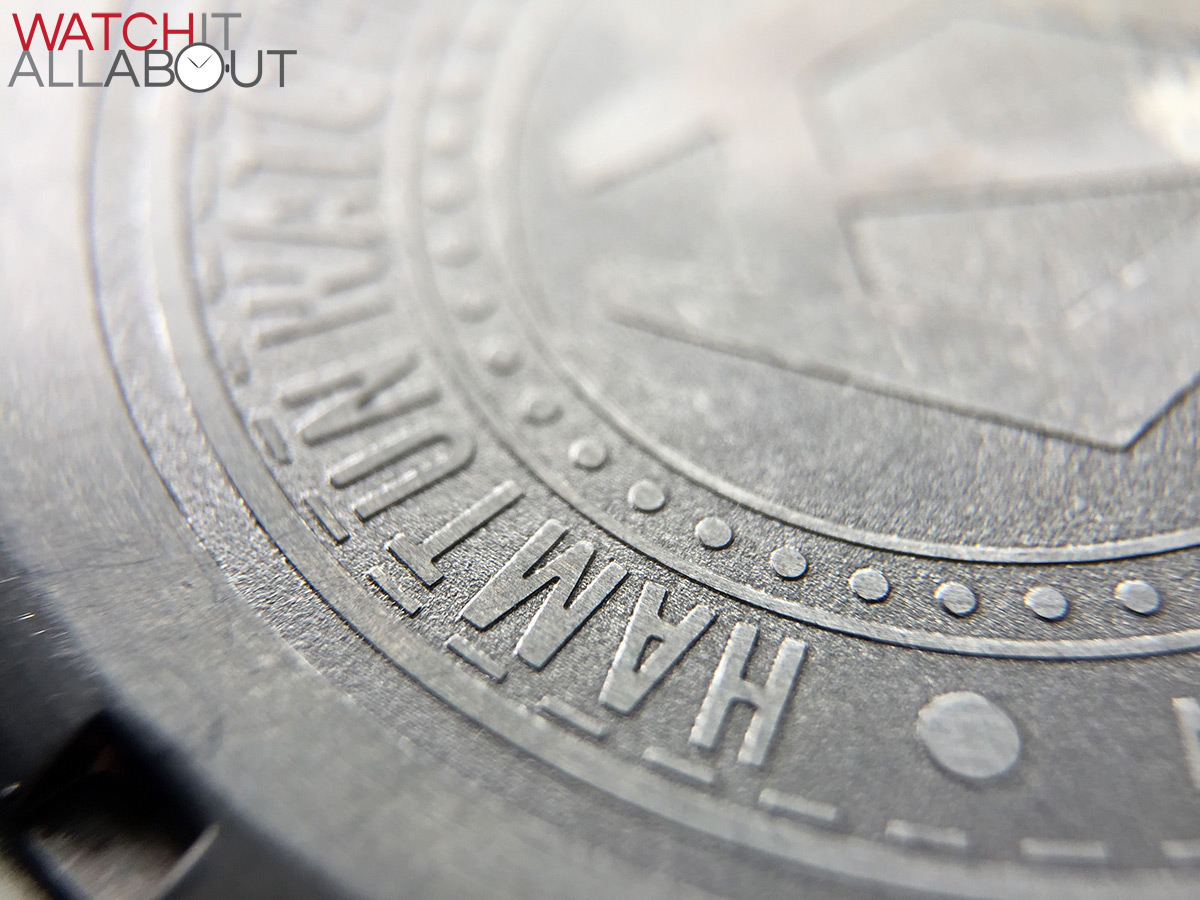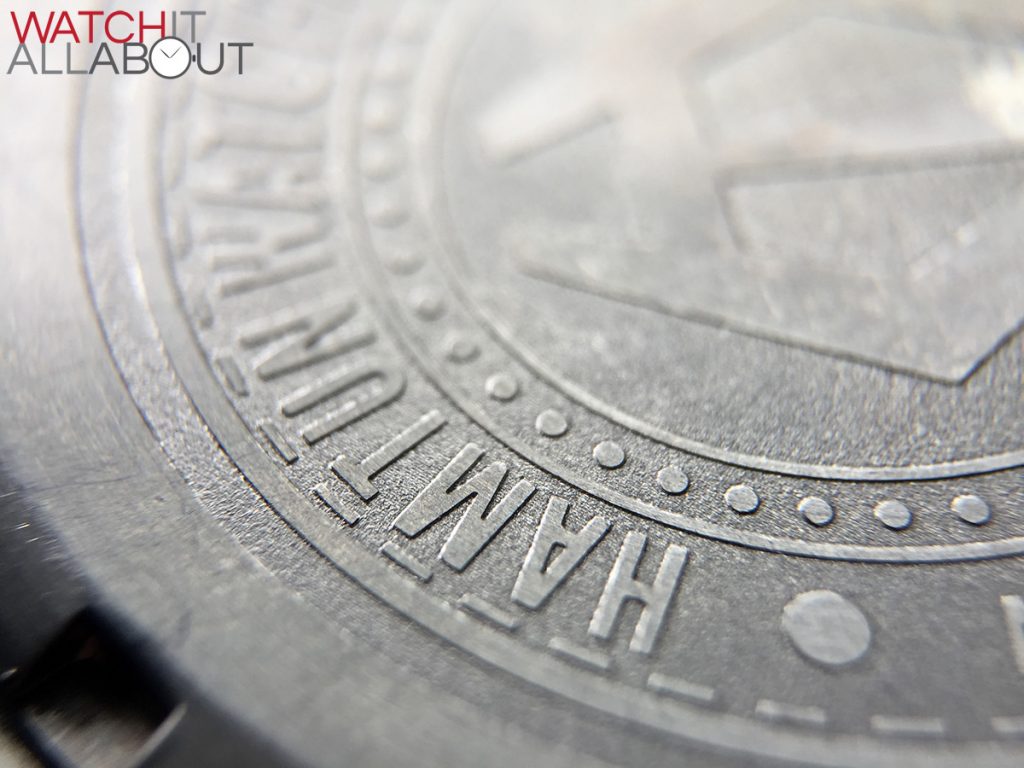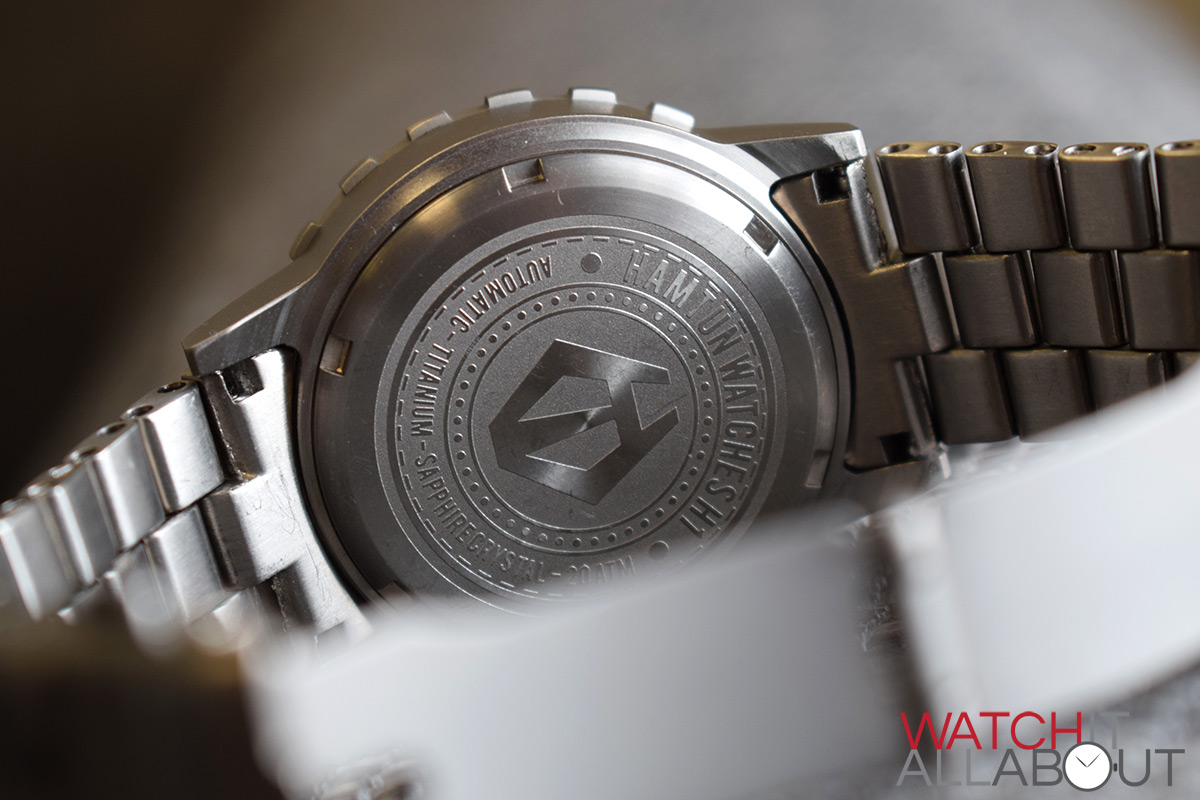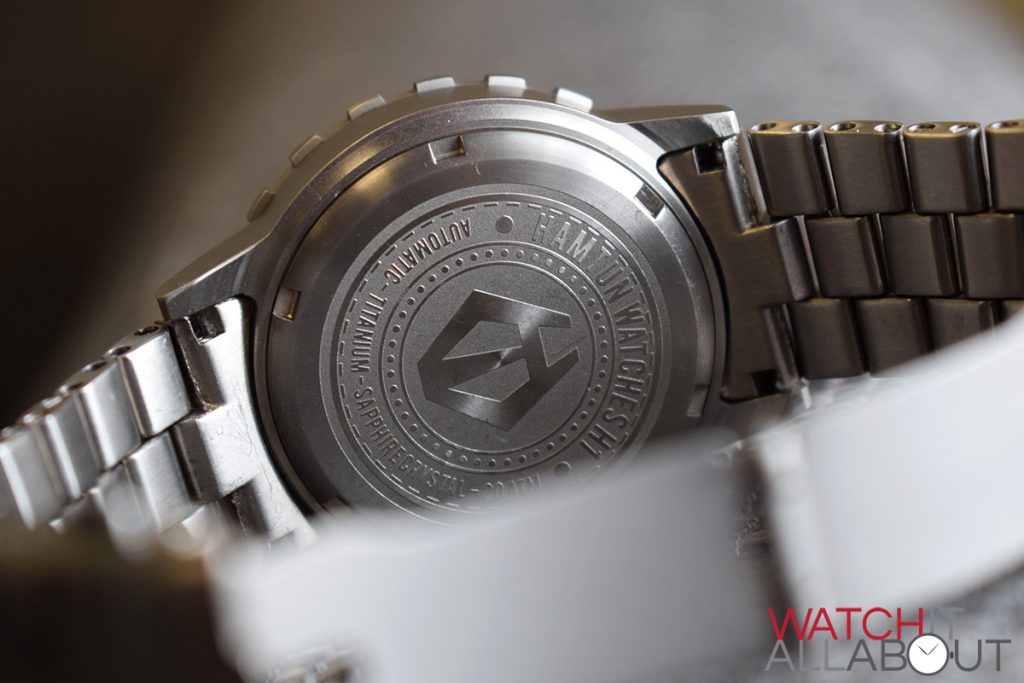 Sitting on top of the case is a double-domed sapphire crystal, which offers excellent clarity thanks to the anti-reflective coating on the top and bottom – something you don't see often at all on affordable watches.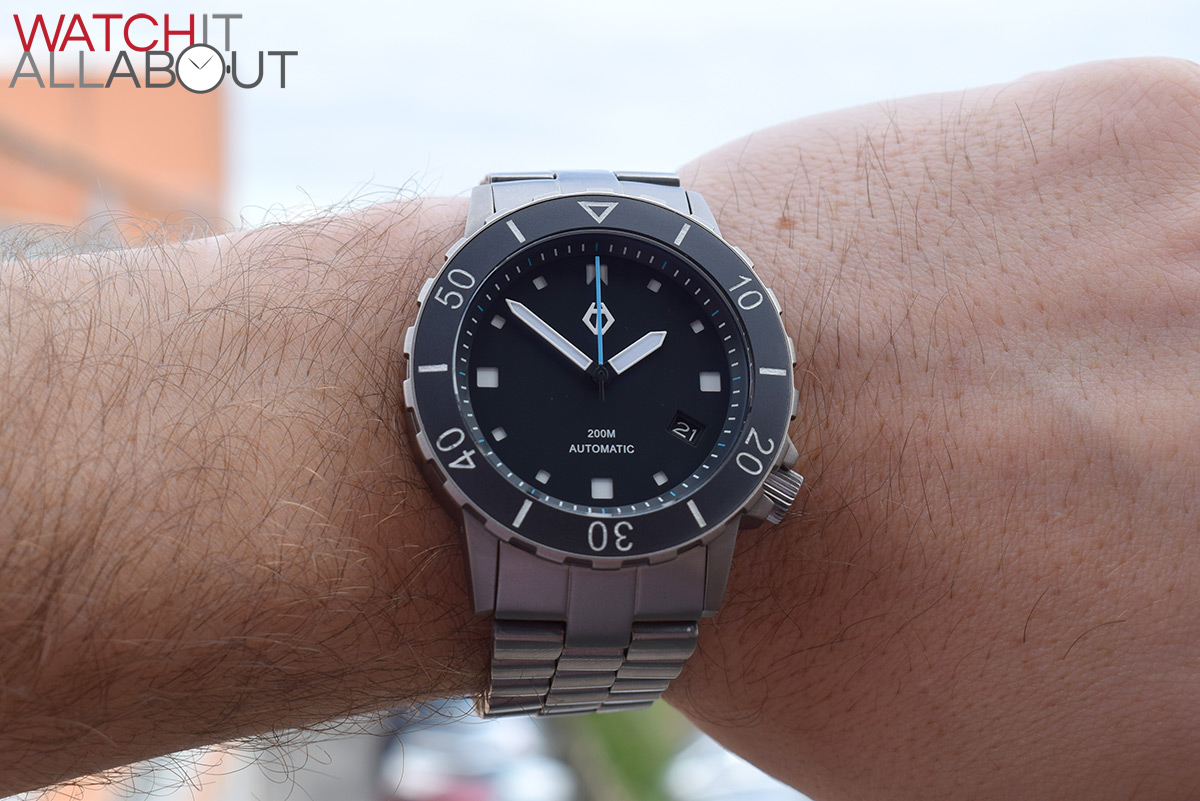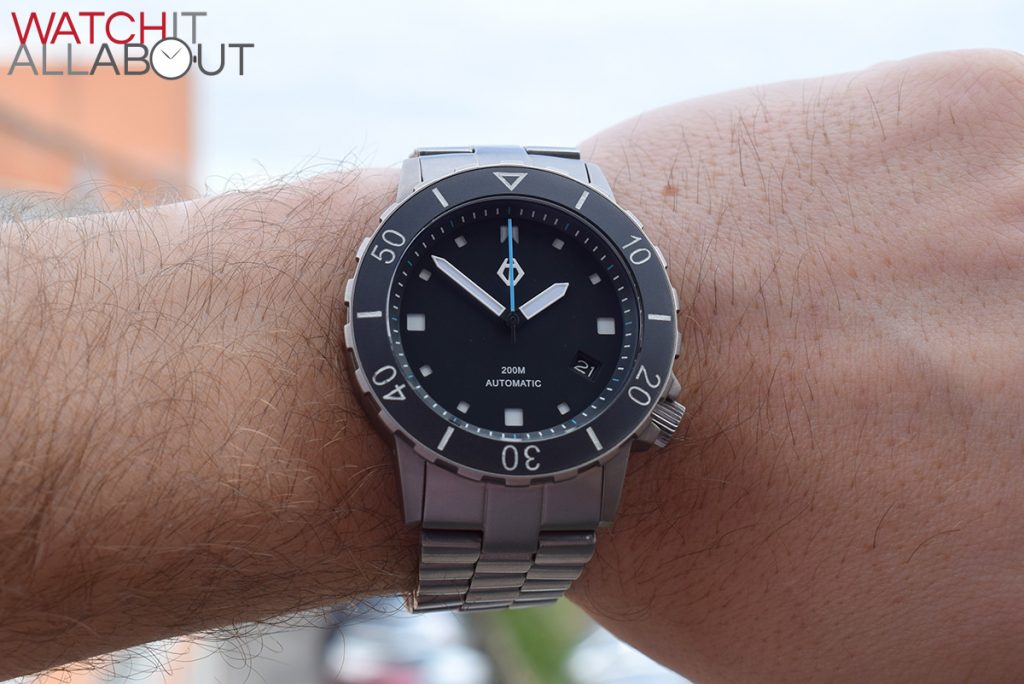 The dial
The dial is simple and bold – just what a tool watch should be. It's a sandwich dial – the hour markers are cut out and filled with lume on a lower level.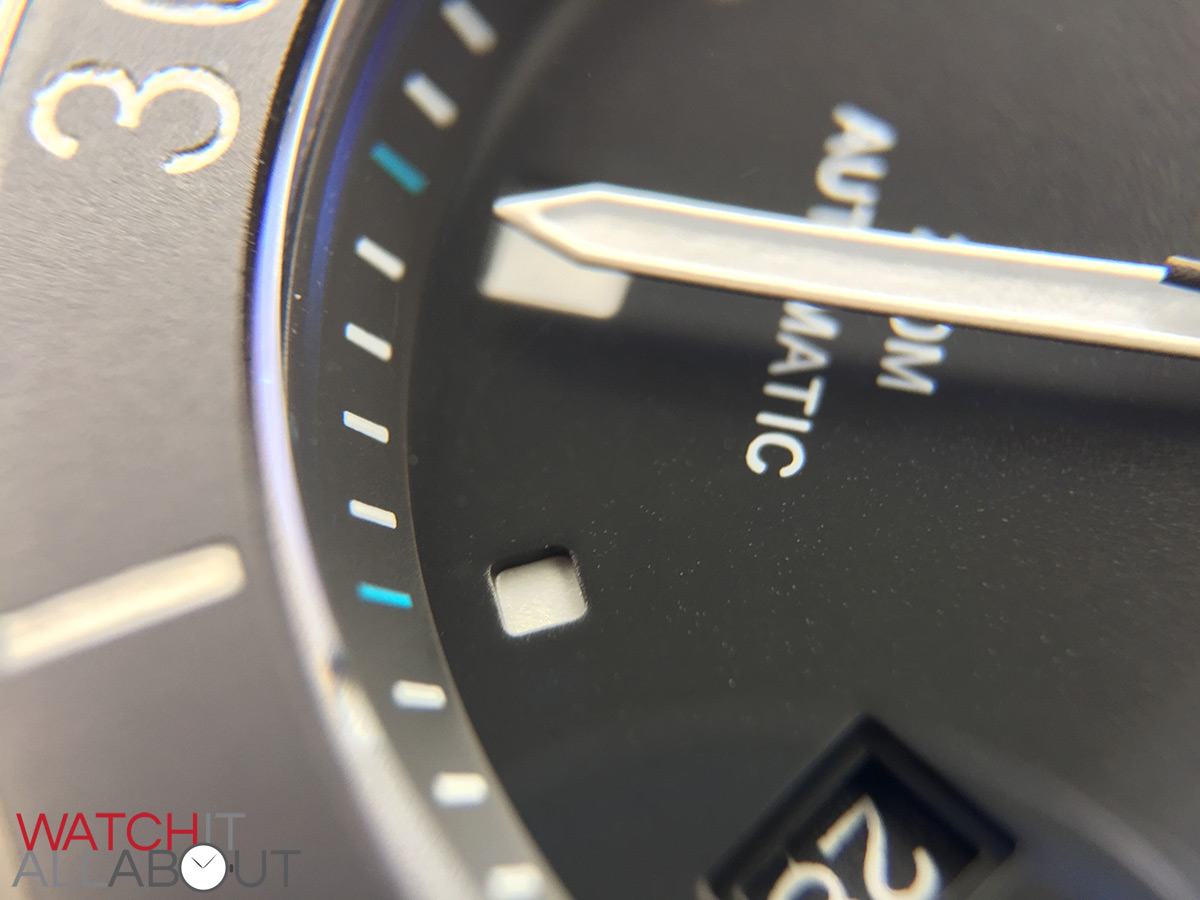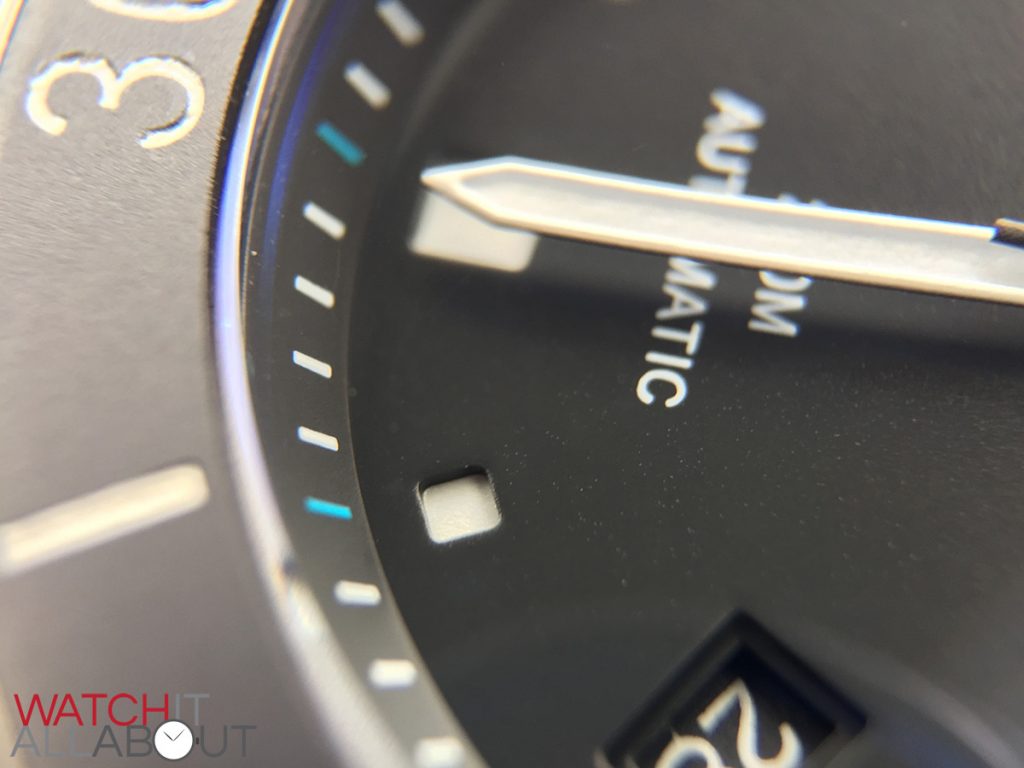 The date window located at 4 is neatly executed. It lines up with the crown so it fits in place. There is a black date wheel to match the dial, which is not necessarily something you'd expect on a watch costing this much.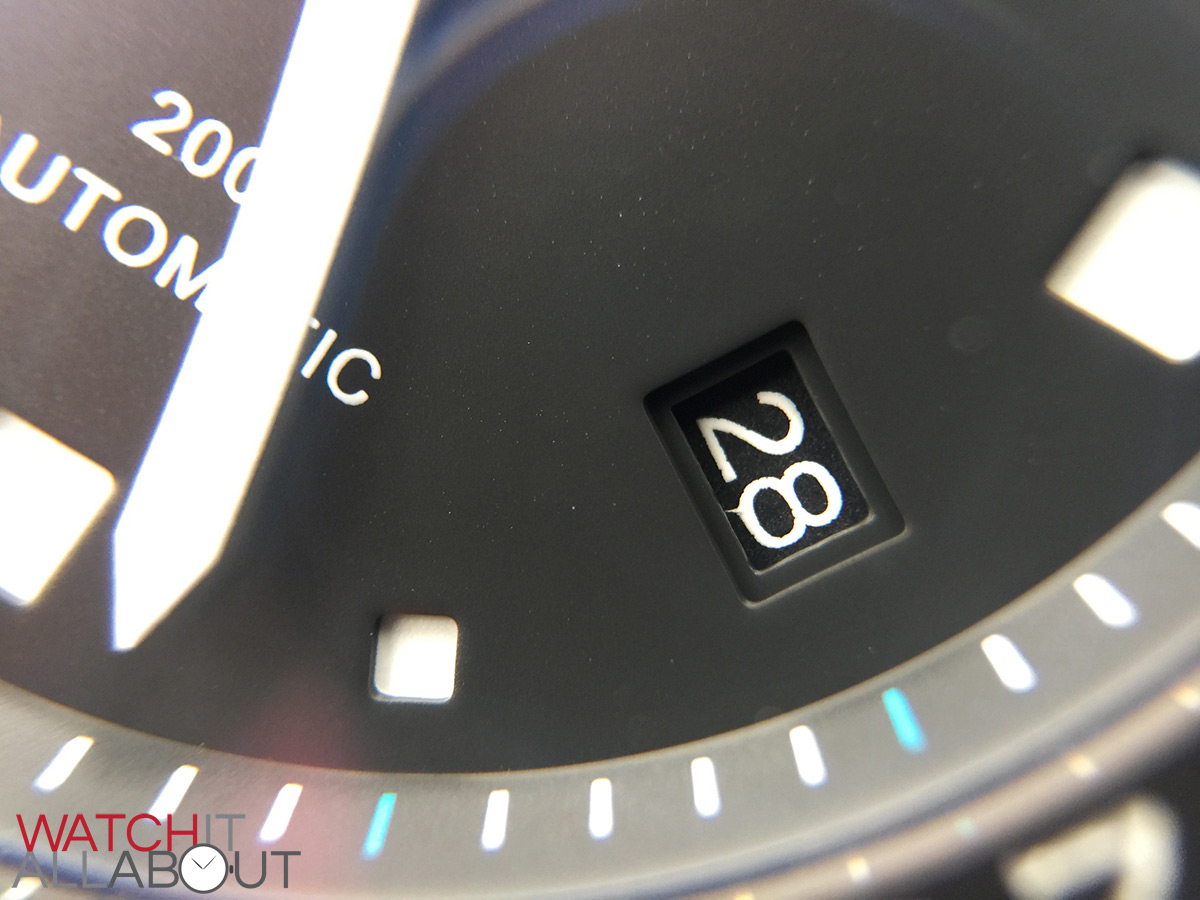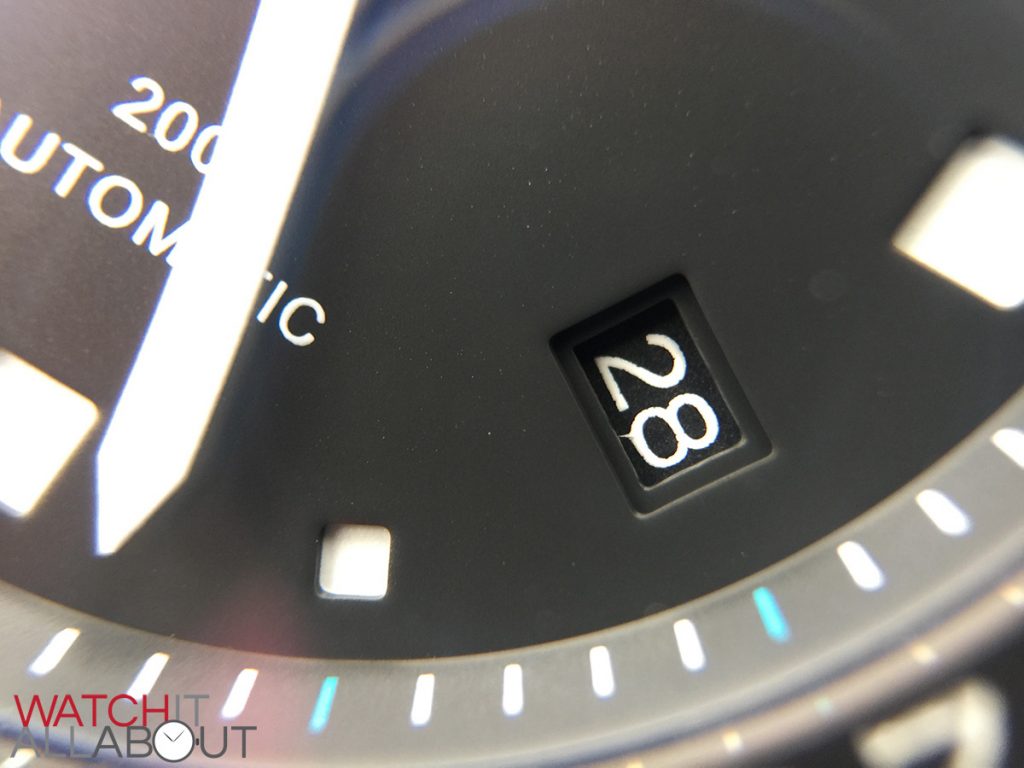 We have very simple and bold hour and minute hands: straight batons with a small pointed tip. The seconds hand is plain blue point that provides a dash of colour along with the blue on the minute track located on the rehaut.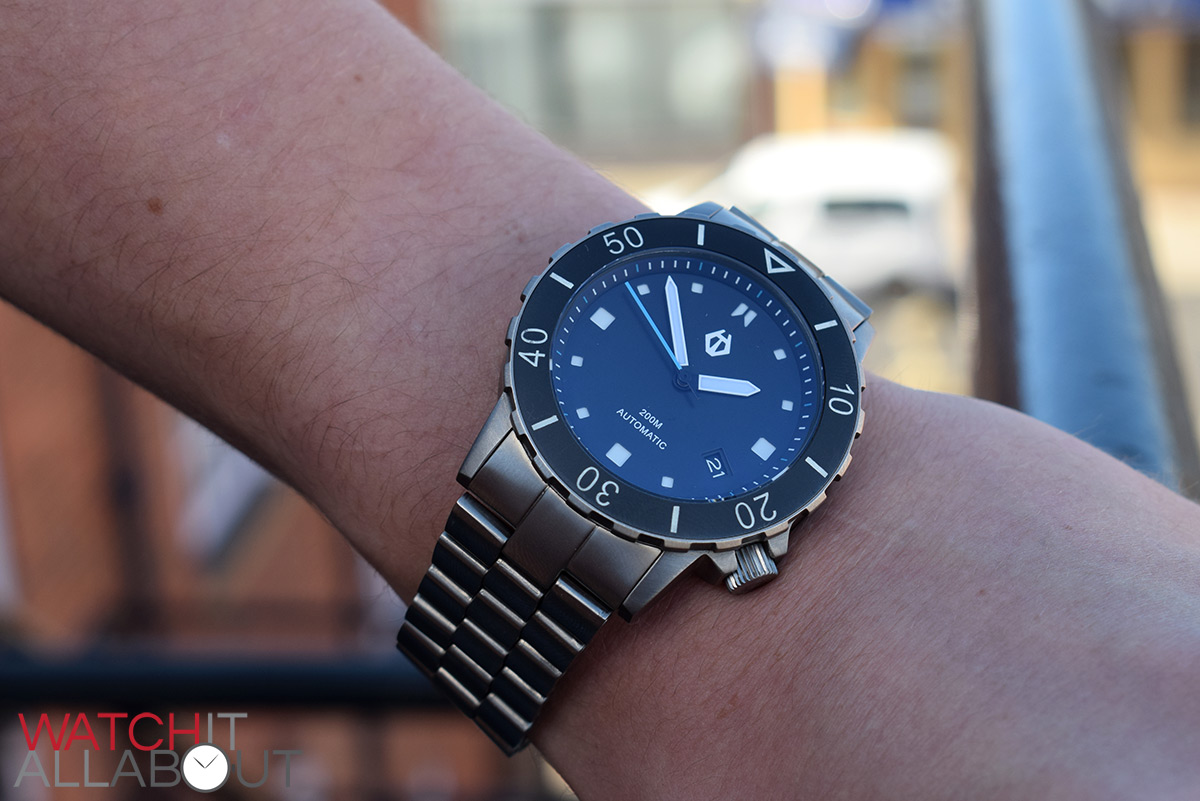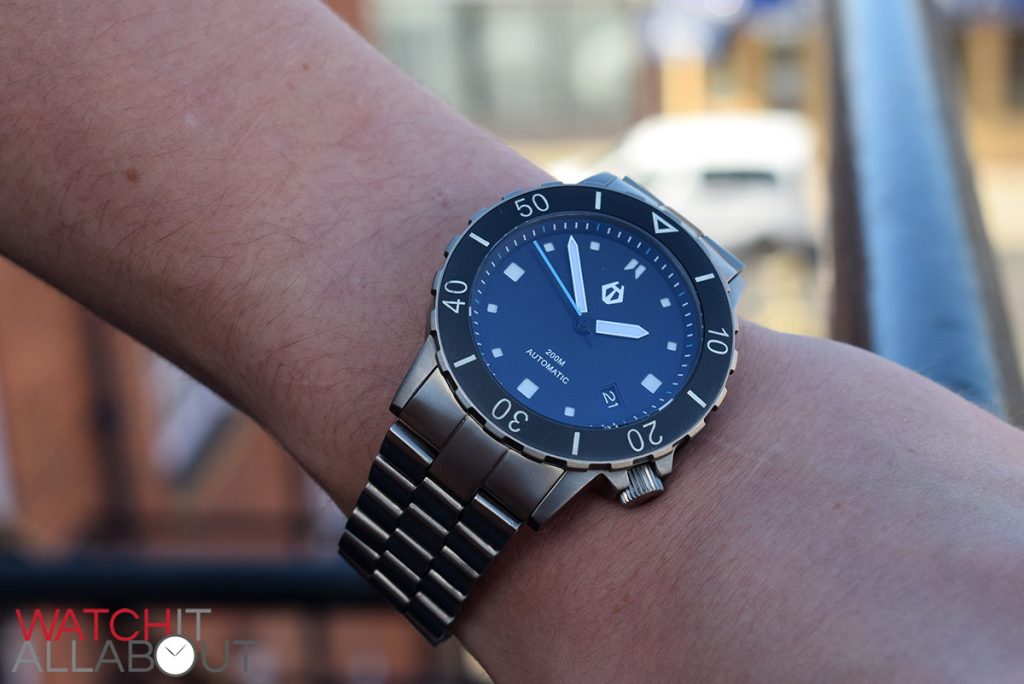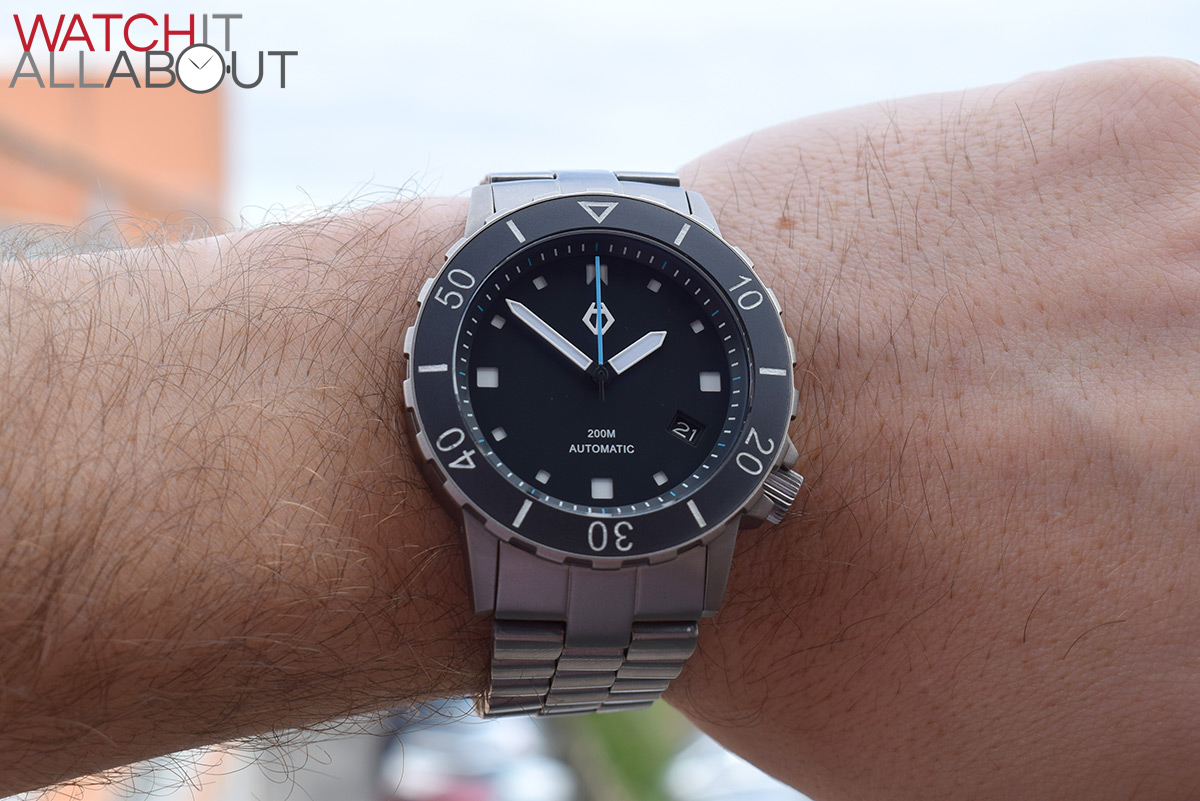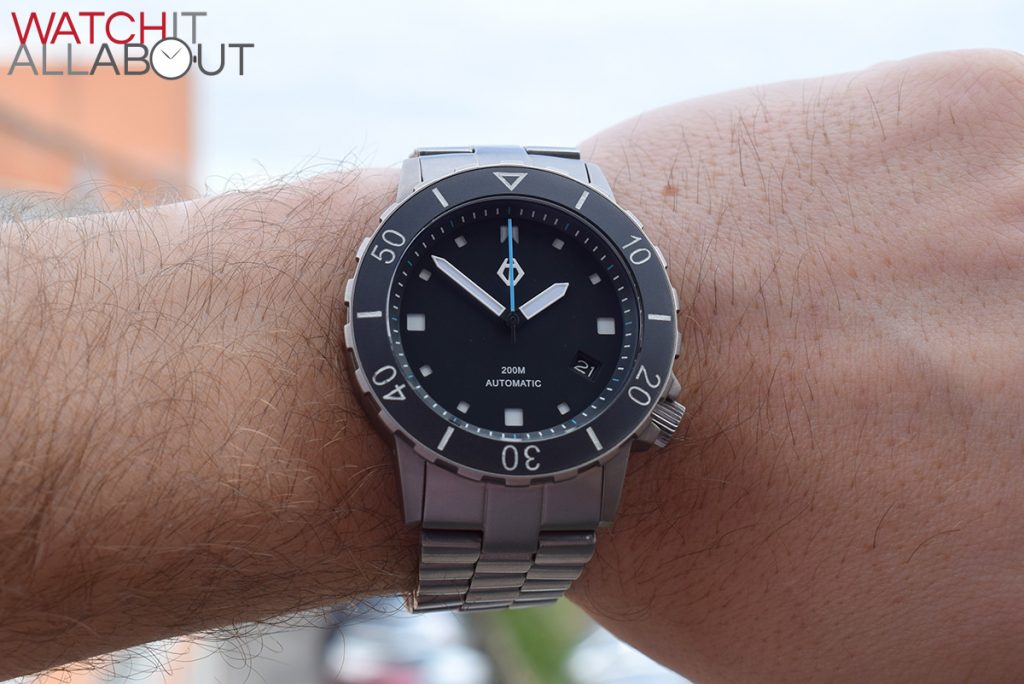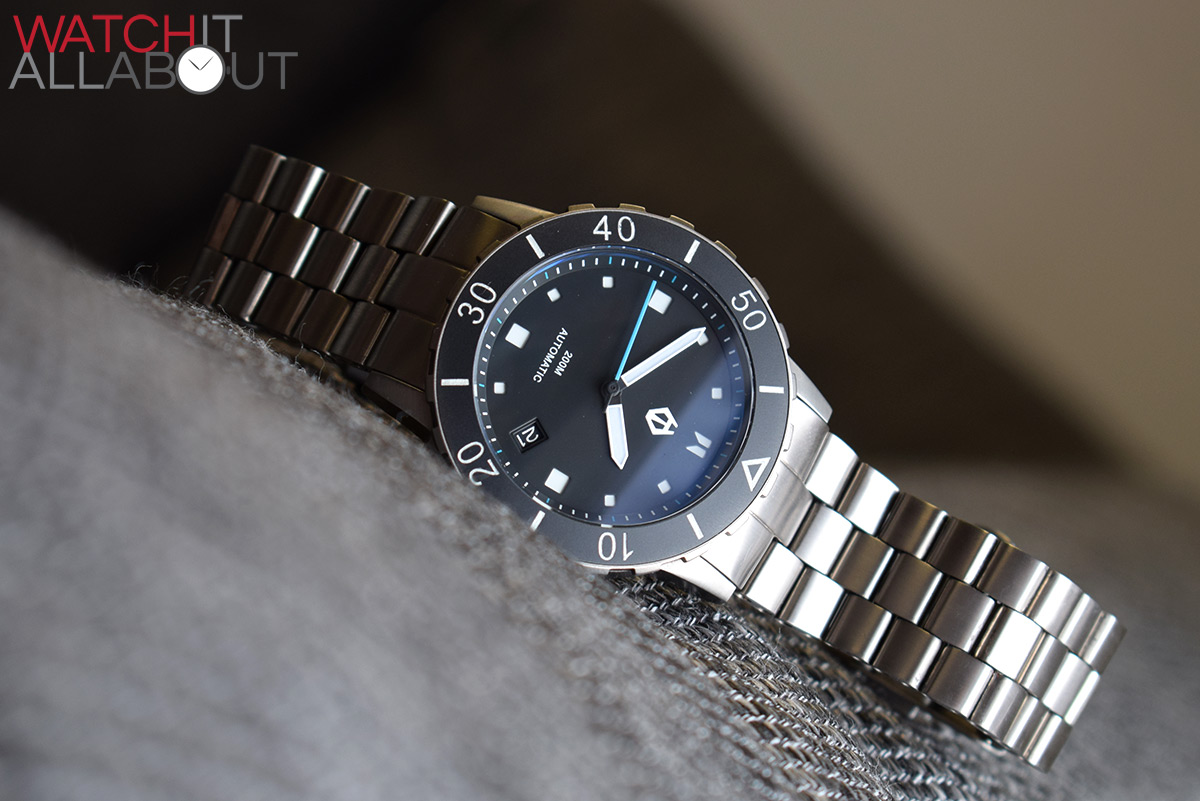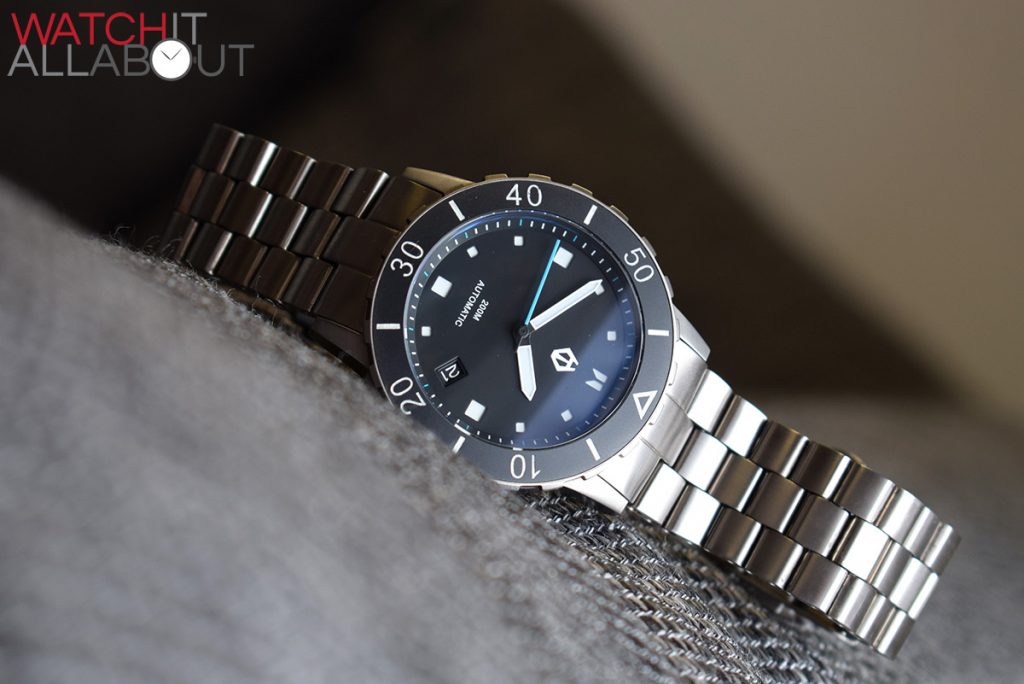 The bracelet / strap
The bracelet is made of the same matte titanium as the case, so they work together seamlessly. I'm personally not too keen on the sizing of the links, with them all the same width. I think a wider centre link would make the bracelet look a little more modern – but that really is just my personal thought. The links are secured with very impressive, smooth and easy to use screw-in pins.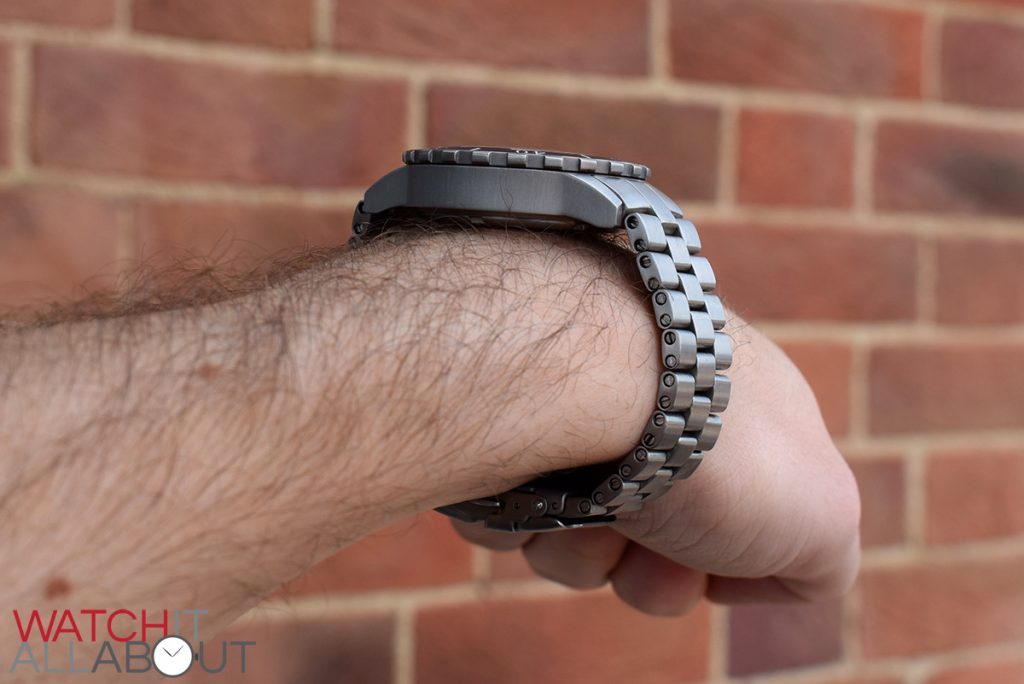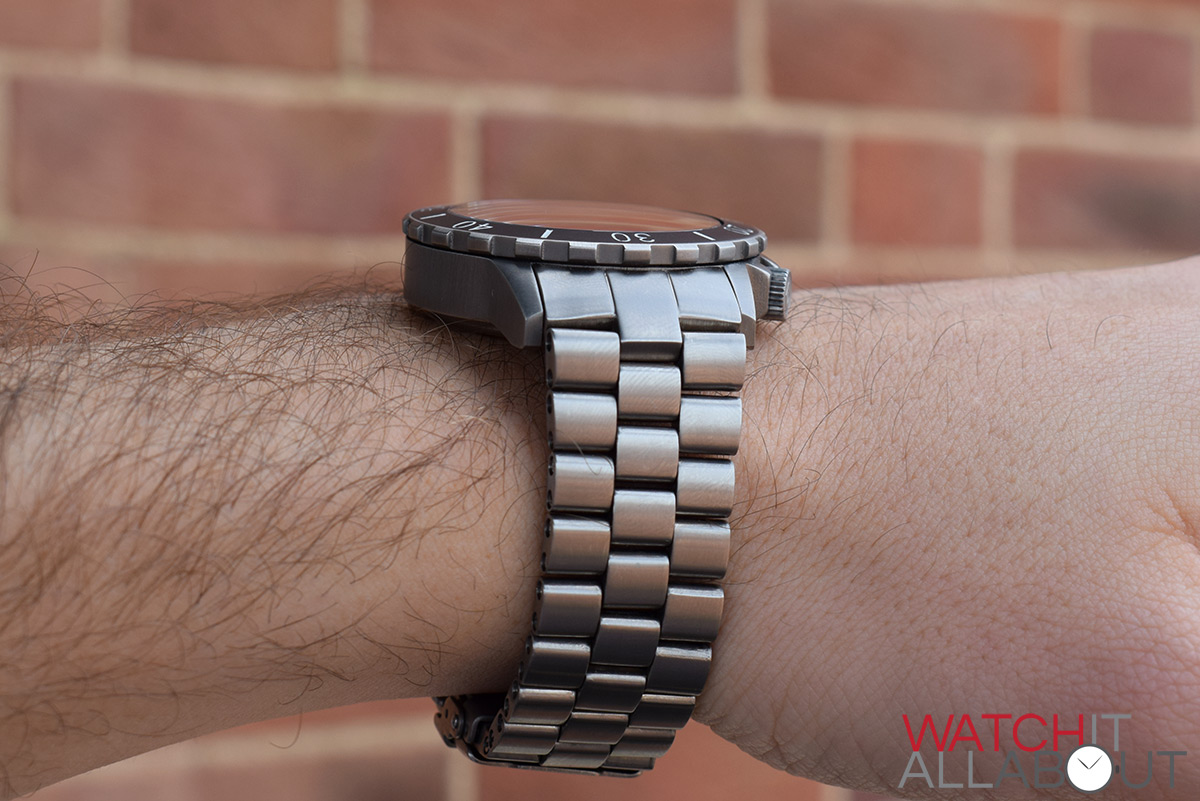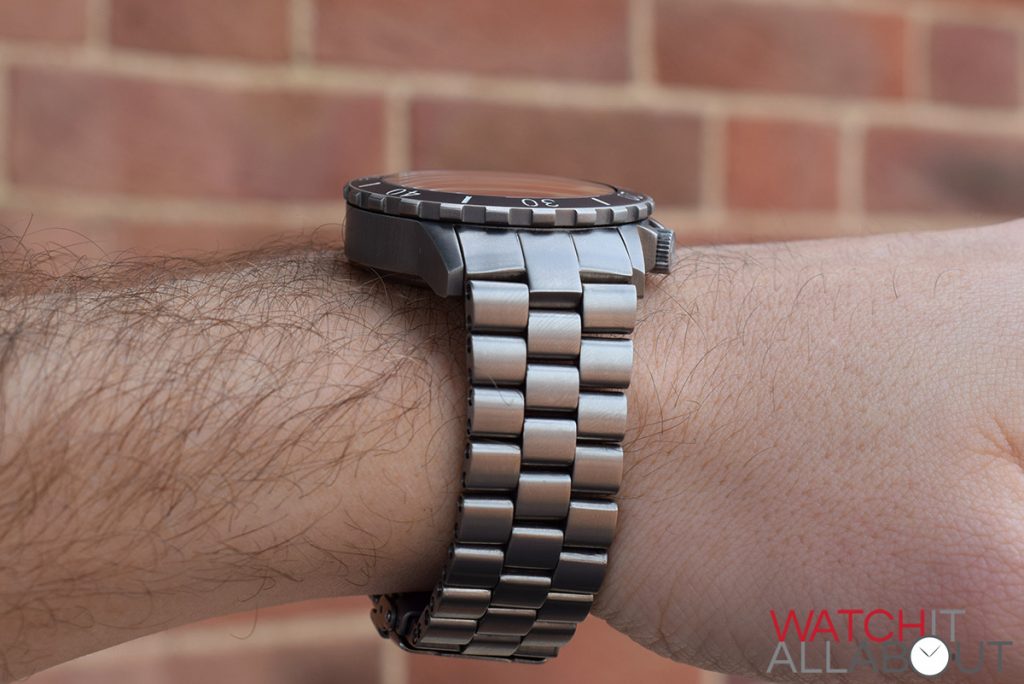 The silicone strap is really lovely and soft, and I think it looks fantastic. It's my favoured option, and it fits the watch around the lugs snugly and accurately. The strap has the logo subtly moulded on the top of both ends which looks pretty sharp.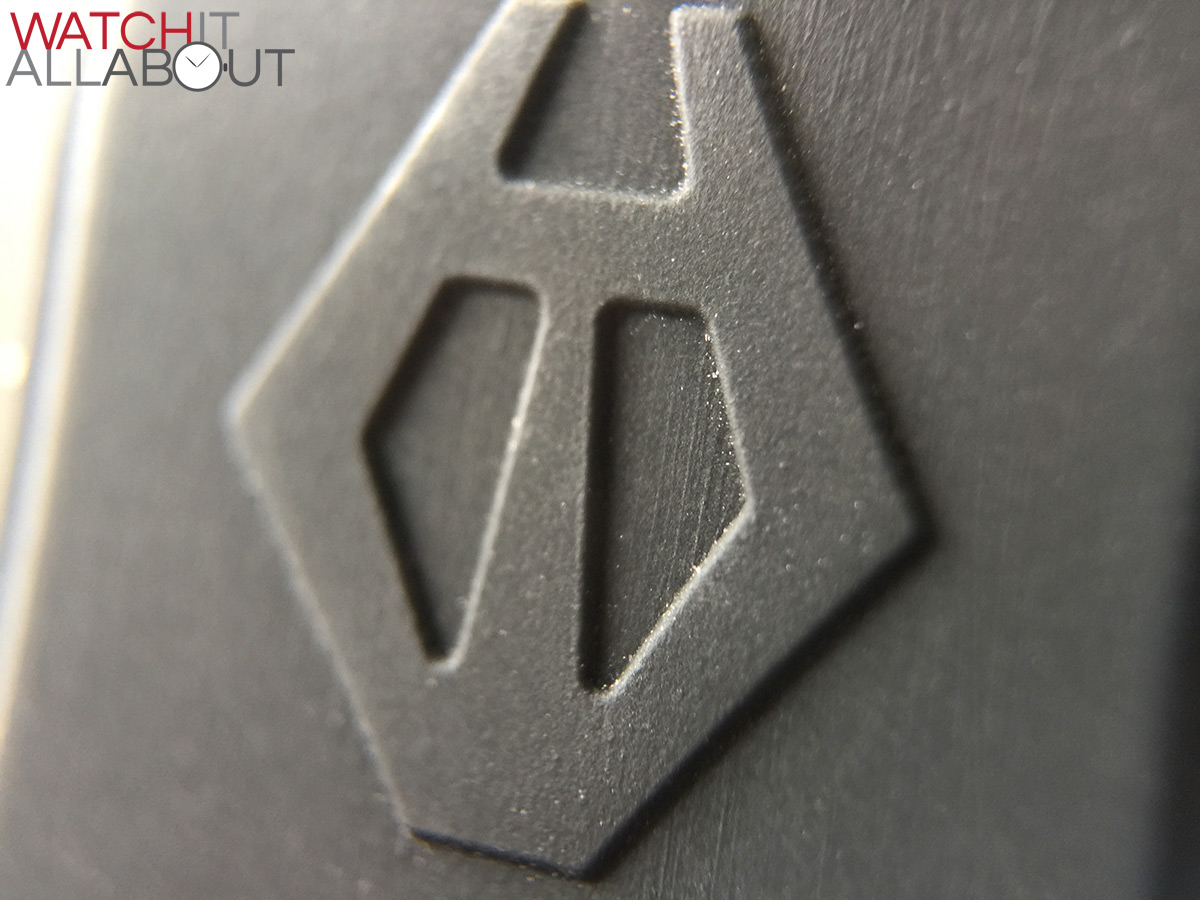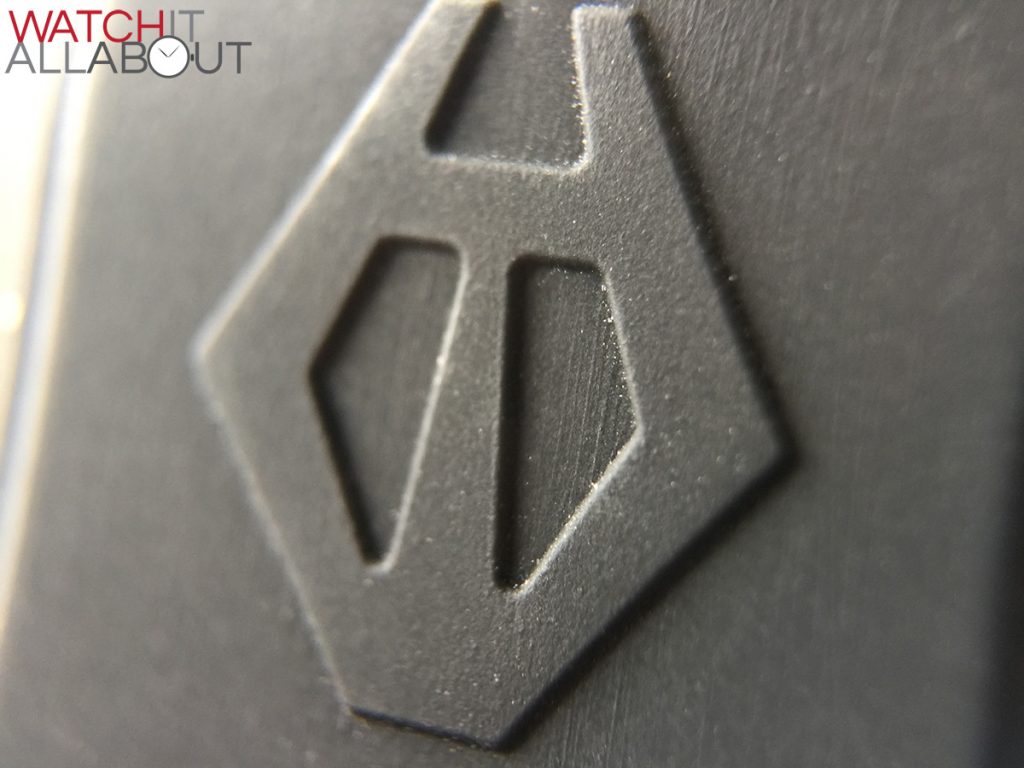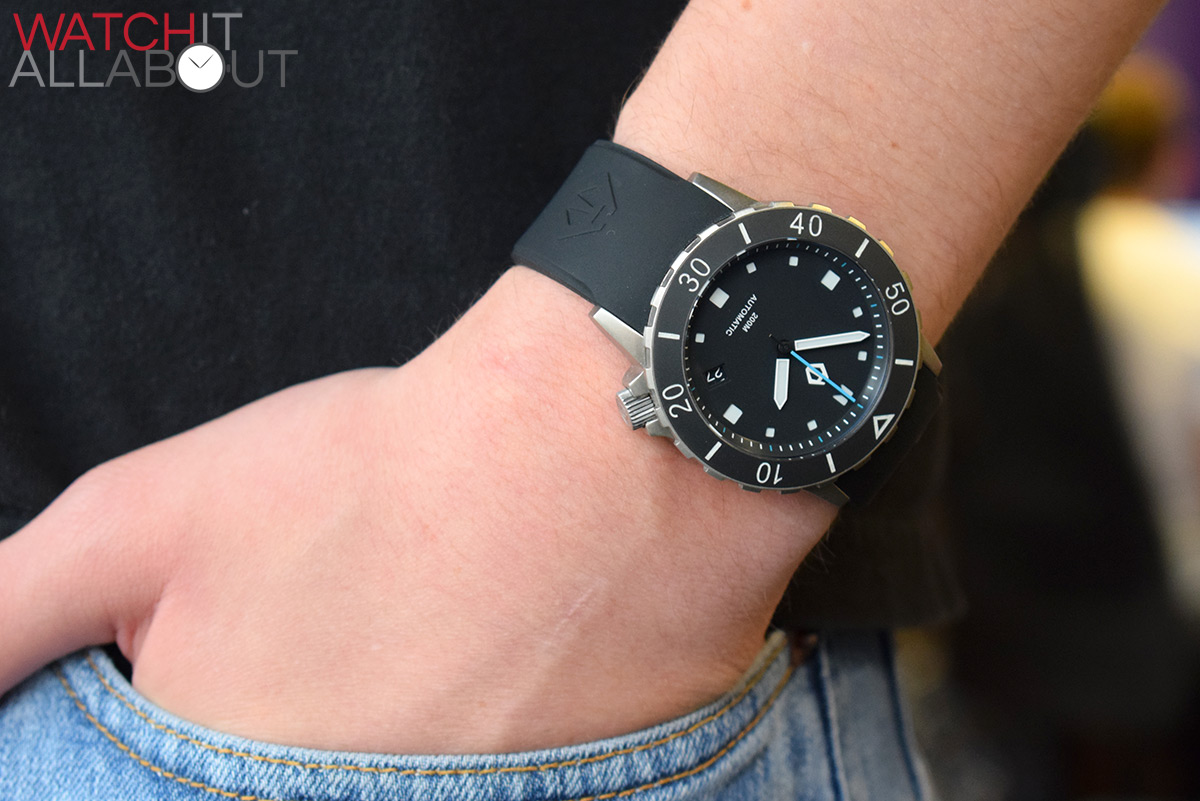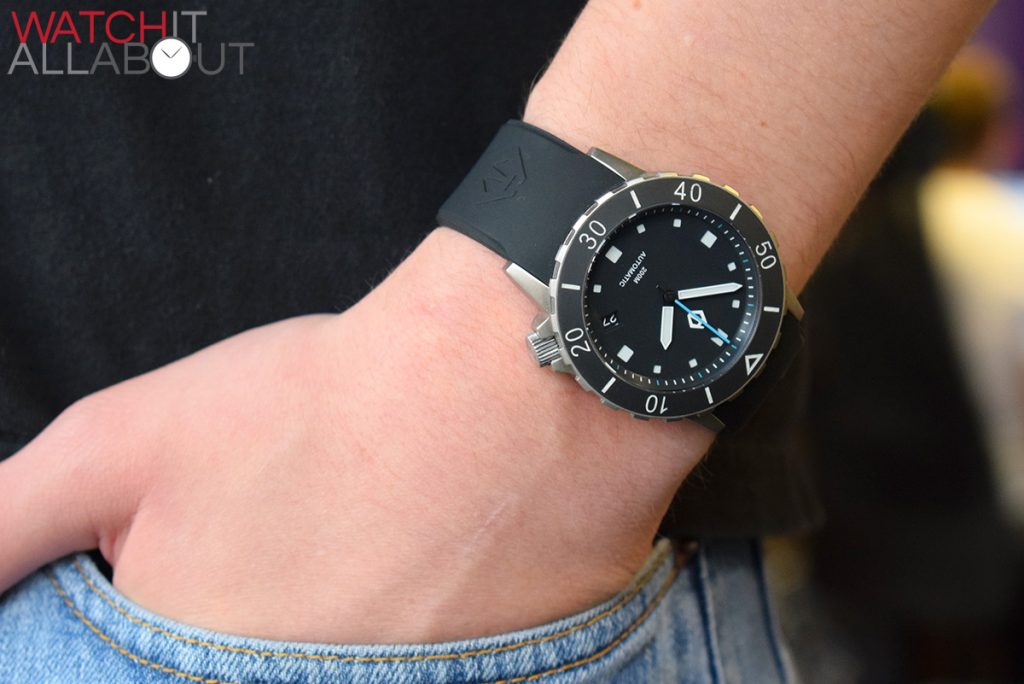 The movement
The movement found in the Hamtun H1 is the Seiko NH35A. I've seen this a good few times now – it's quite a popular choice for affordable watches as it's well known to be solid and dependable, yet well priced. It can be found in the G. Gerlach Submarine and Orzel, the Gruppo Gamma A-41, Helm Vanuatu, Melbourne Watch Co Parkville, and the Invicta Pro Diver just to name a few.
It's pretty accurate straight out from the factory, and has a hacking seconds hand and hand winding capabilities. It runs at 21.6k bph (6 ticks per second) and has 24 jewels and a 41 hour power reserve. A good choice of movement.
Final comments
The Kickstarter pledges are ridiculously priced. £150 is extremely good value, the next available pledge at £200 is still great, and even for the the RRP of £250 you're getting a lot of watch for the money. Titanium case and bracelet, double coating AR, NH35A movement, ceramic bezel insert are all specs that result in a very impressive timepiece. There's a few little bits here and there that aren't quite as well finished as I would like, but this is a sample so I hope that the final batch are spotless.