Gaxs is another friendly independent watch brand. Founded in 2012 in Stockholm, Sweden, they released their first series. In June 2015, they released their next series – which is what we're looking at in this review. Currently available for $120 (approx £80), with a $155 RRP, the Gaxs VD Brushed is definitely within the affordable sub £100 category and makes a good alternative to those designer brands out there.
Let's take a closer look to see if it's worth your money.
The case
The case is a relatively simple design, being a straight barrel shape. The size is reasonable enough to look good on the wrist, with a diameter of 42mm, 9mm height, and 50mm lug to lug length. The norm for lug to lug is the diameter + 6 (3mm per lug top and bottom) but on the VD Brushed they're an extra millimetre. But, while they're longer than average, it doesn't make any difference to wearability and aesthetics.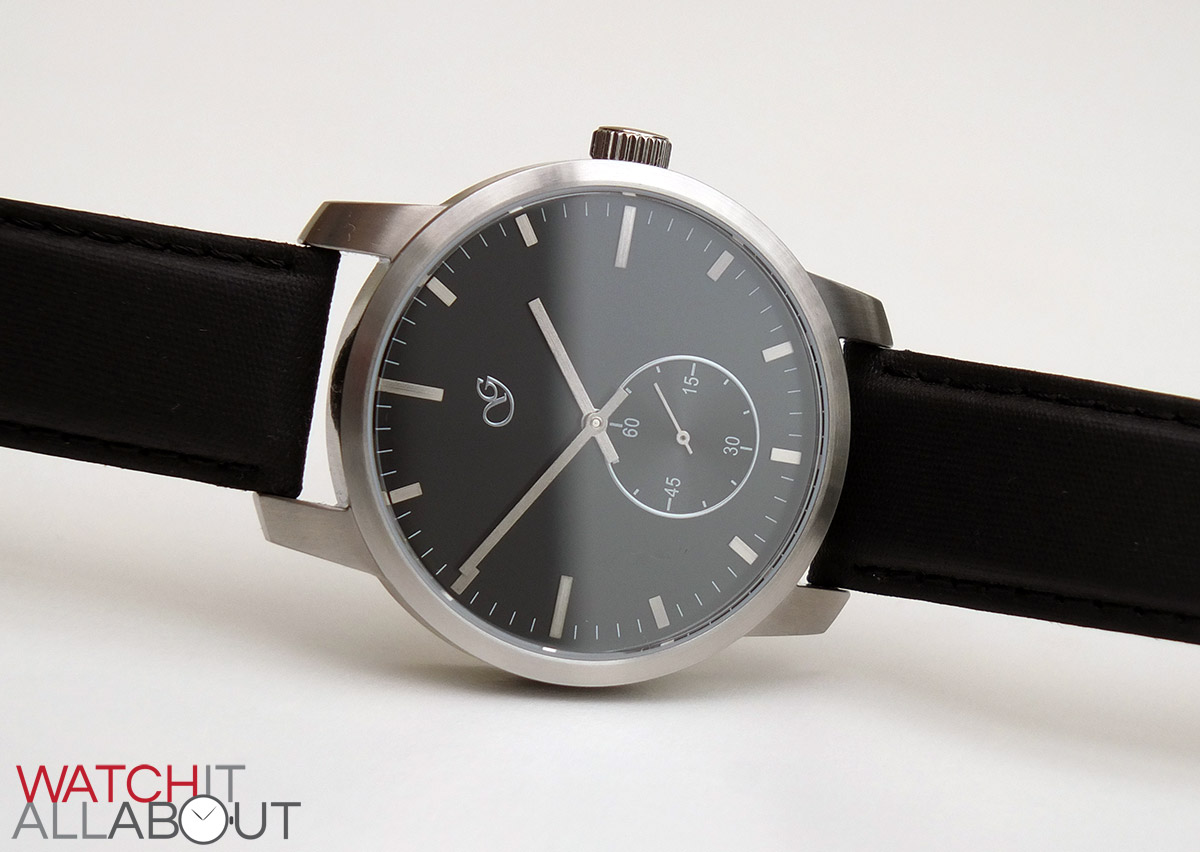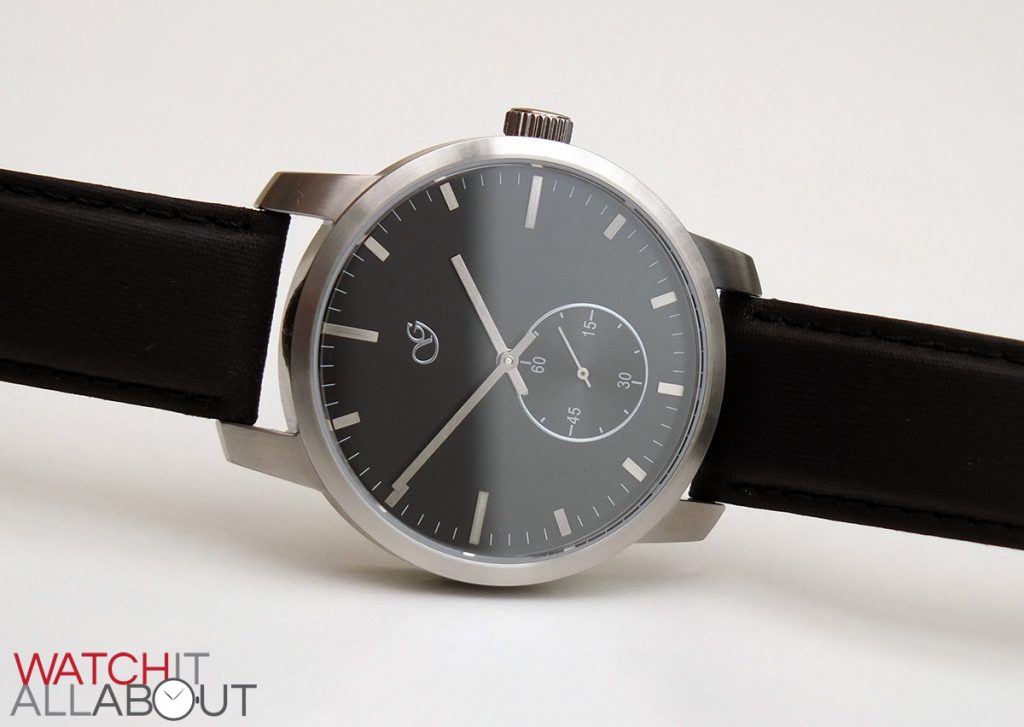 As well as the thin profile of 9mm, it has a slender weigh of 58g. This results in a very unobtrusive wear whilst on the wrist.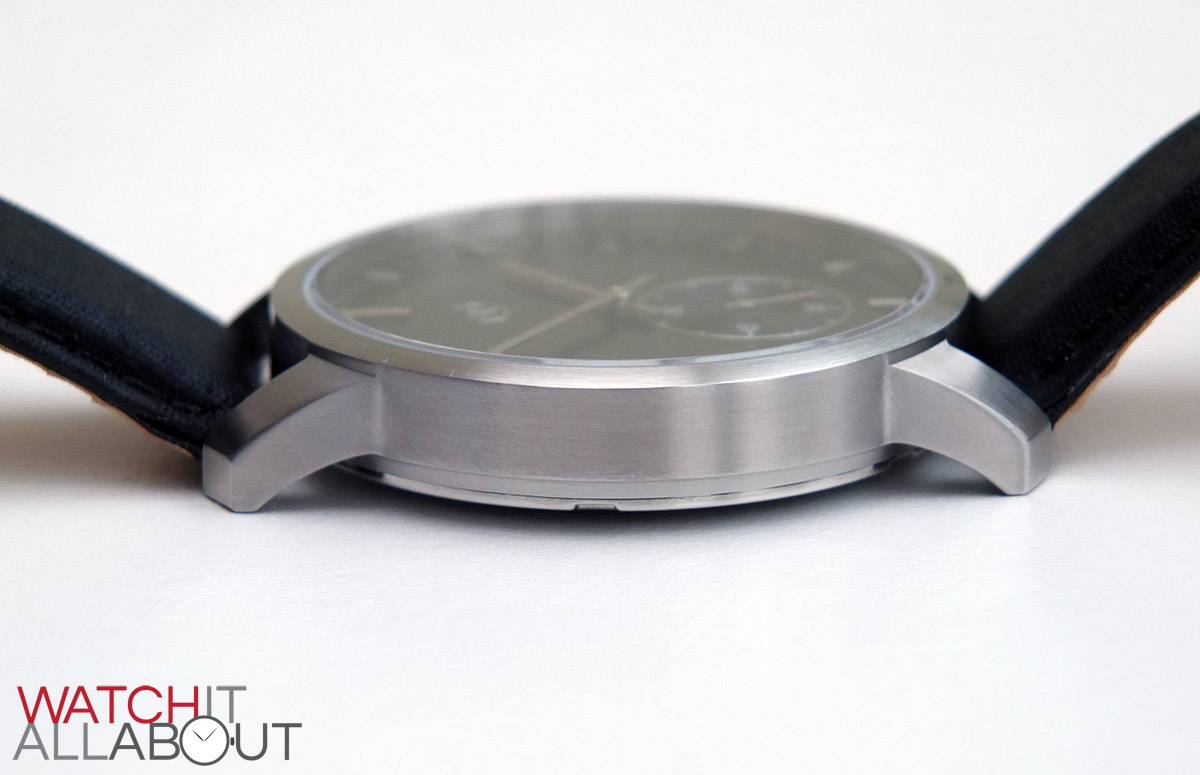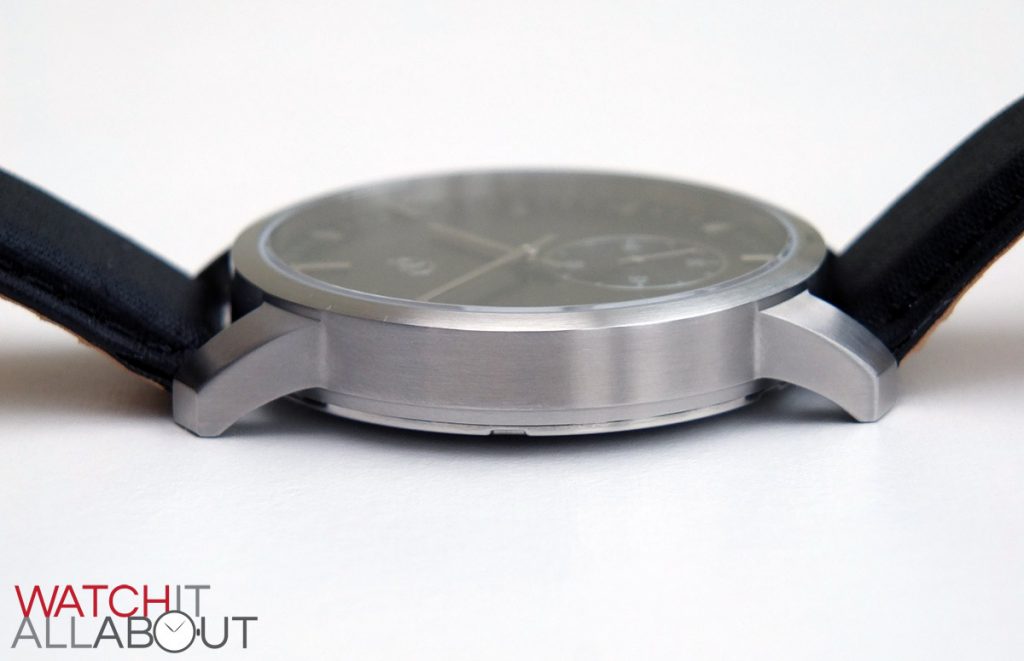 The case is completely brushed stainless steel, bar a very thin chambered edge around the outside edge of the caseback. This brushing is fairly heavy duty, and I think that it's likely to be quite resilient and hard wearing. 
The Gaxs VD Brushed has a sapphire crystal, which is a good feature to have at this price point. It's not the clearest – I don't think it has any anti-reflective coating, but then again I wouldn't expect it to. The watch has a 50m water resistance rating, which is good enough for light submersion such as shallow swimming etc.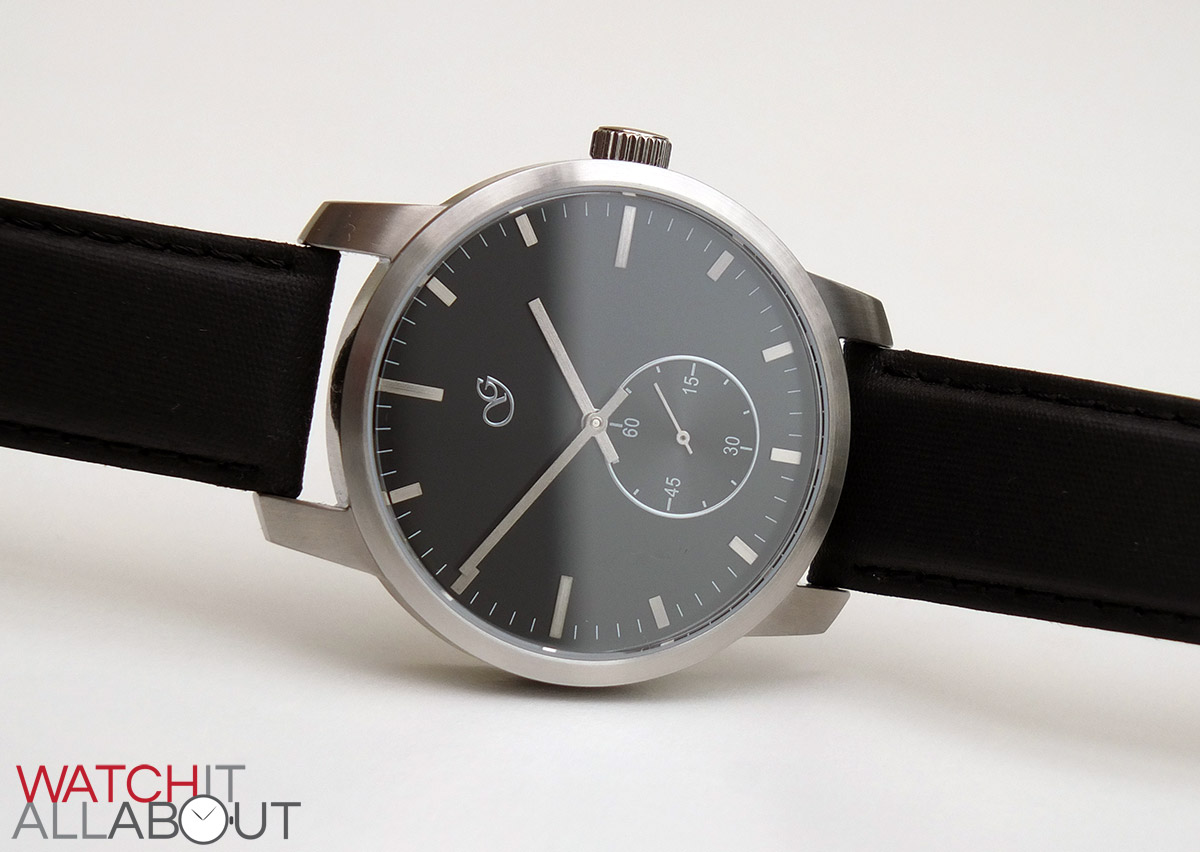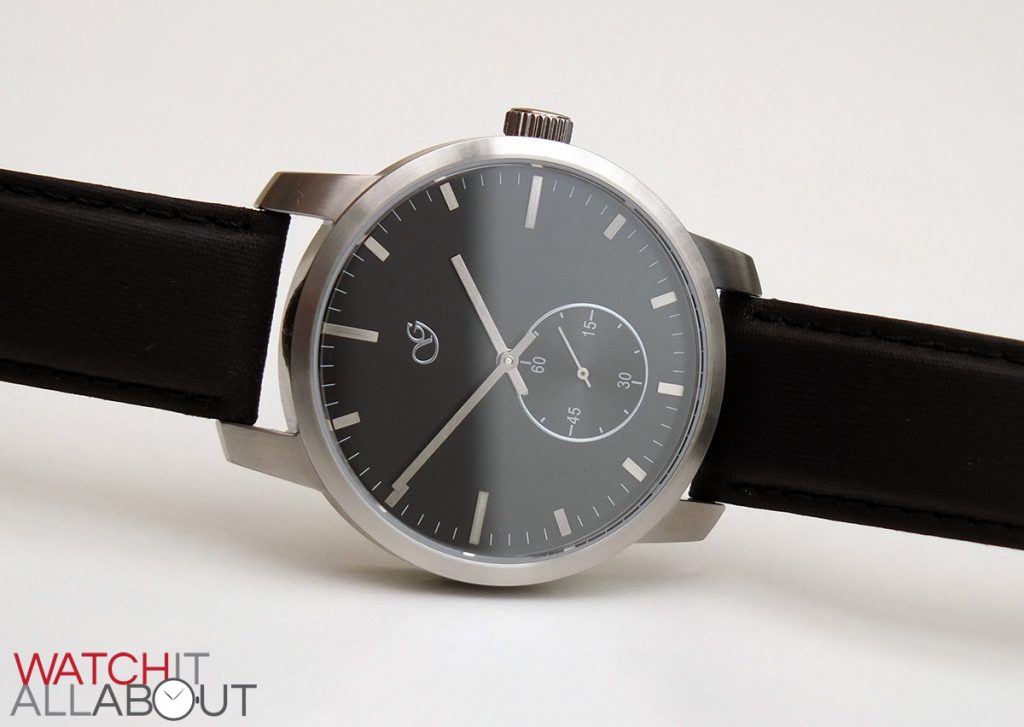 The push-pull crown is simple, unsigned and brushed to match the case. It's easily manipulated as the coin edge grip is perfectly usable.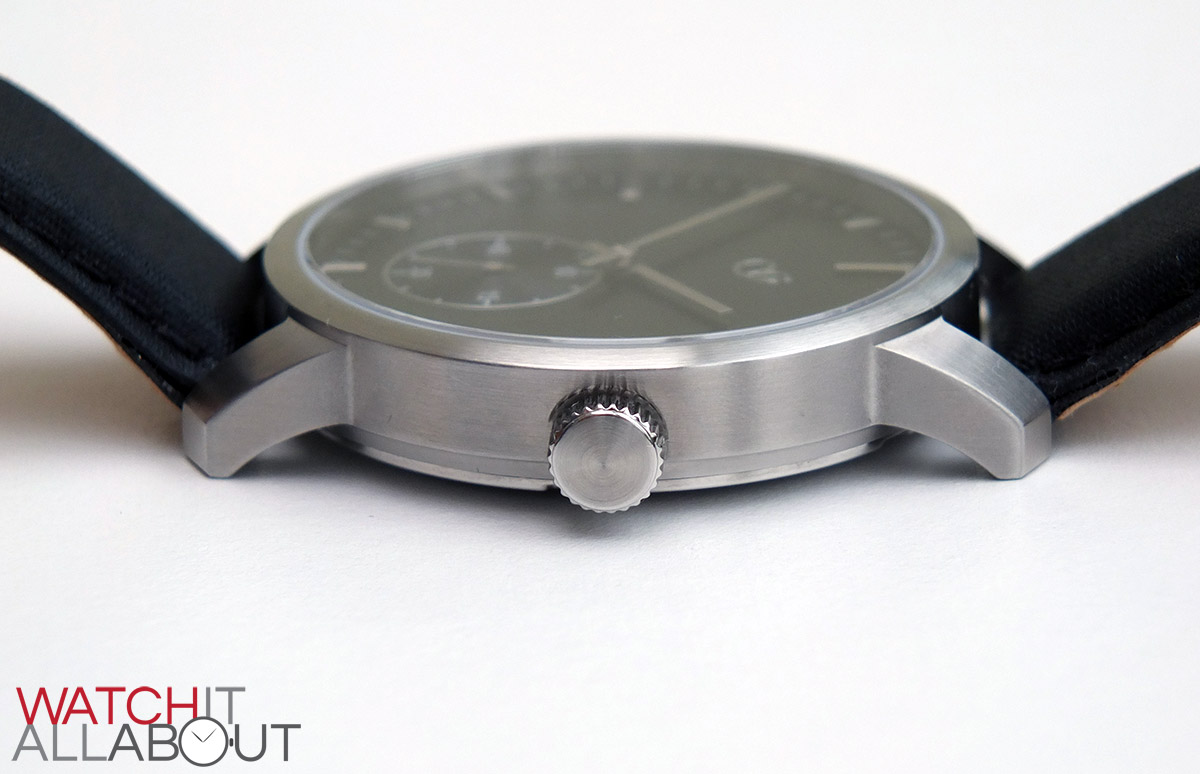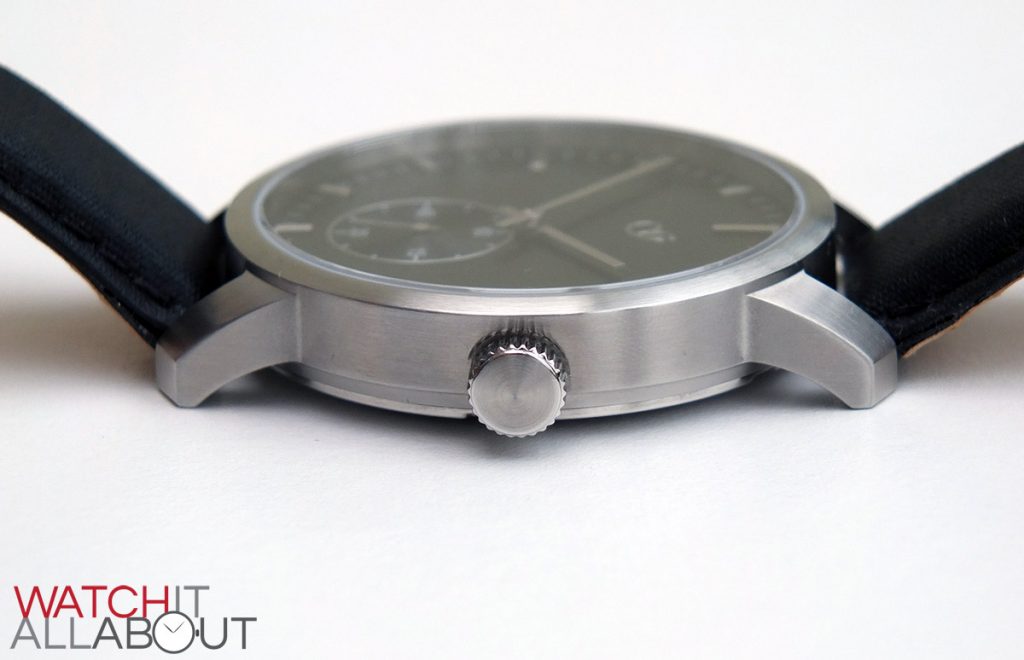 The screw-in caseback is also brushed apart from the outer edge as mentioned previously. It features an interesting design in the centre consisting of the "G" logo 4 times at 90 degree angles. The engraving is decent and deep, rather than simple laser etching, which feels good quality.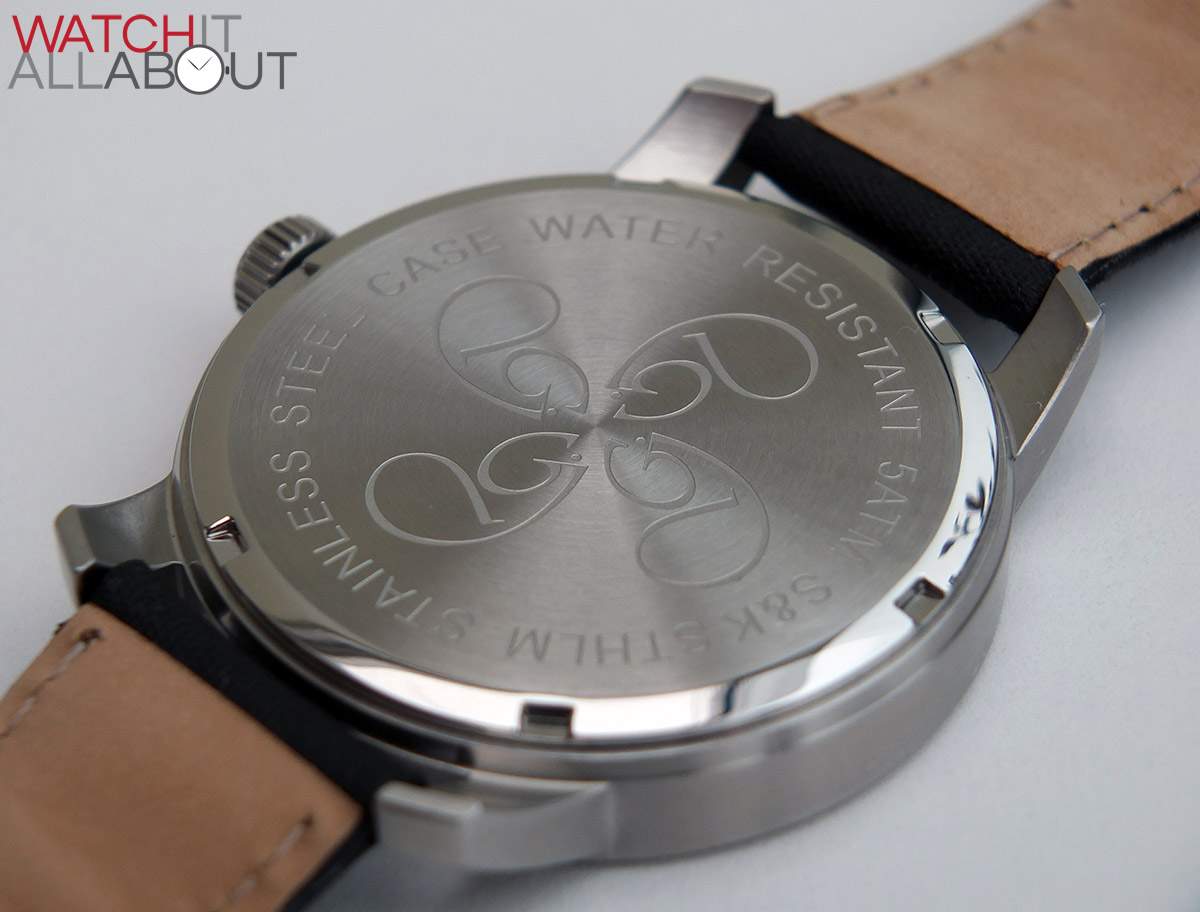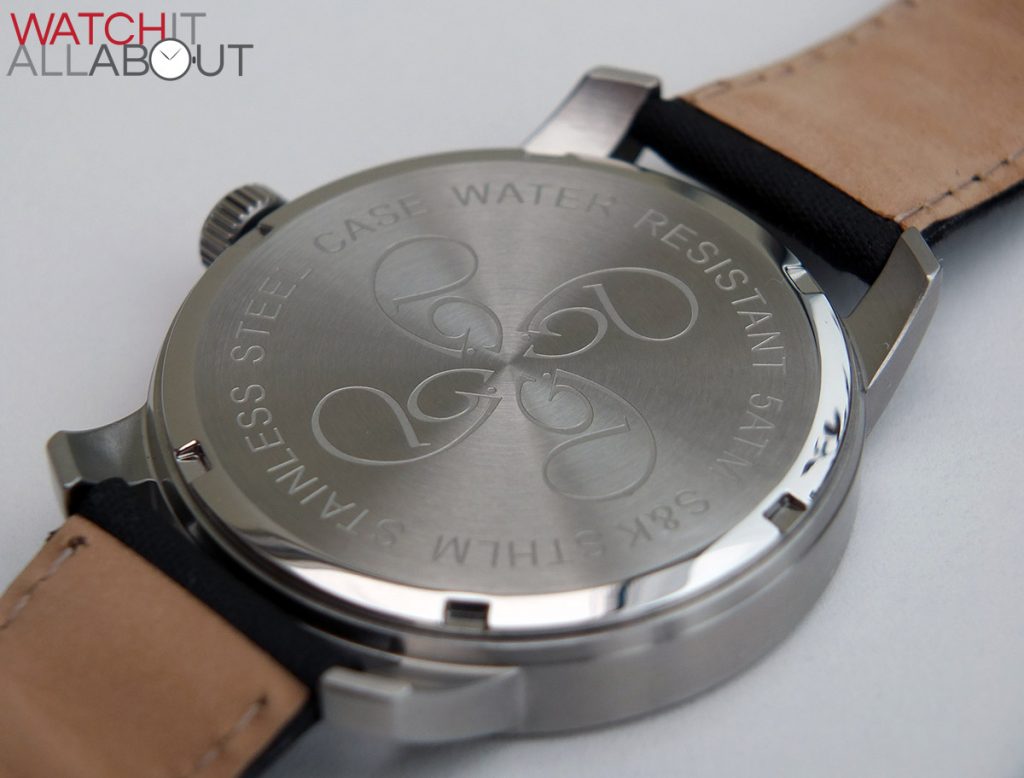 The case in general is simple, but it's surprisingly well made. It has a few sharpish edges here and there, but in general it's likely to be very durable. 
The dial
The simplicity doesn't end with the case. The dial is uncomplicated and straightforward. With a incredibly subtle sunburst effect to the black base, the entire design is fairly flat. The hands and hour markers are all made of the same 2D style brushed steel.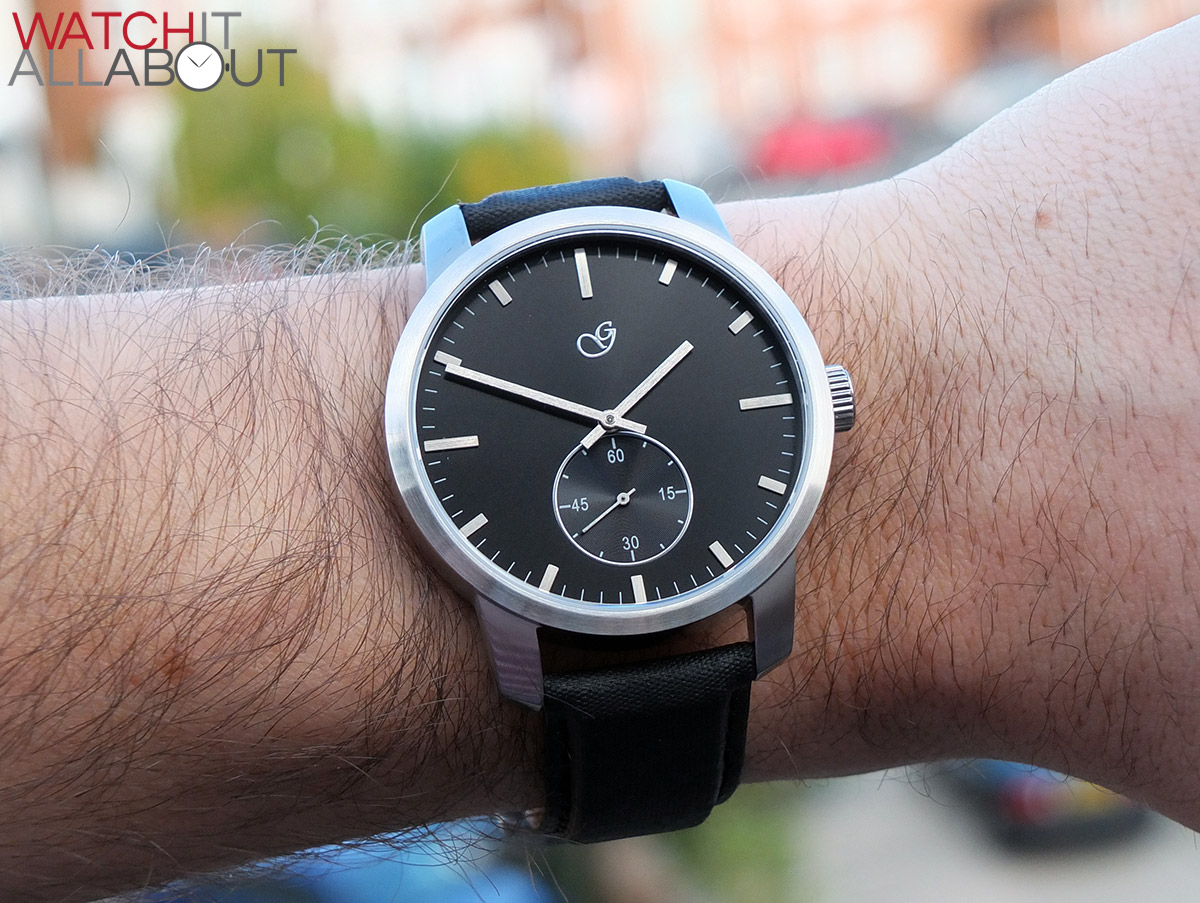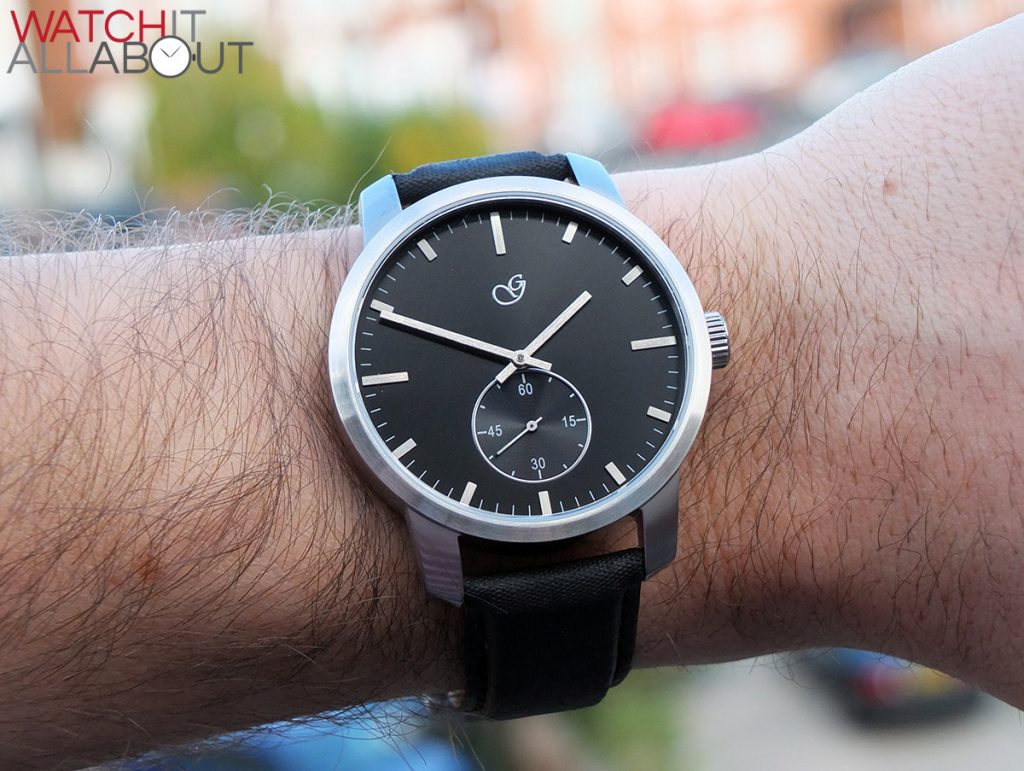 The running seconds subdial at 6 provides a small amount of texture to the dial. With a polished steel border surrounding it and a concentric circular texture within it, it keeps things on the dial a little interesting.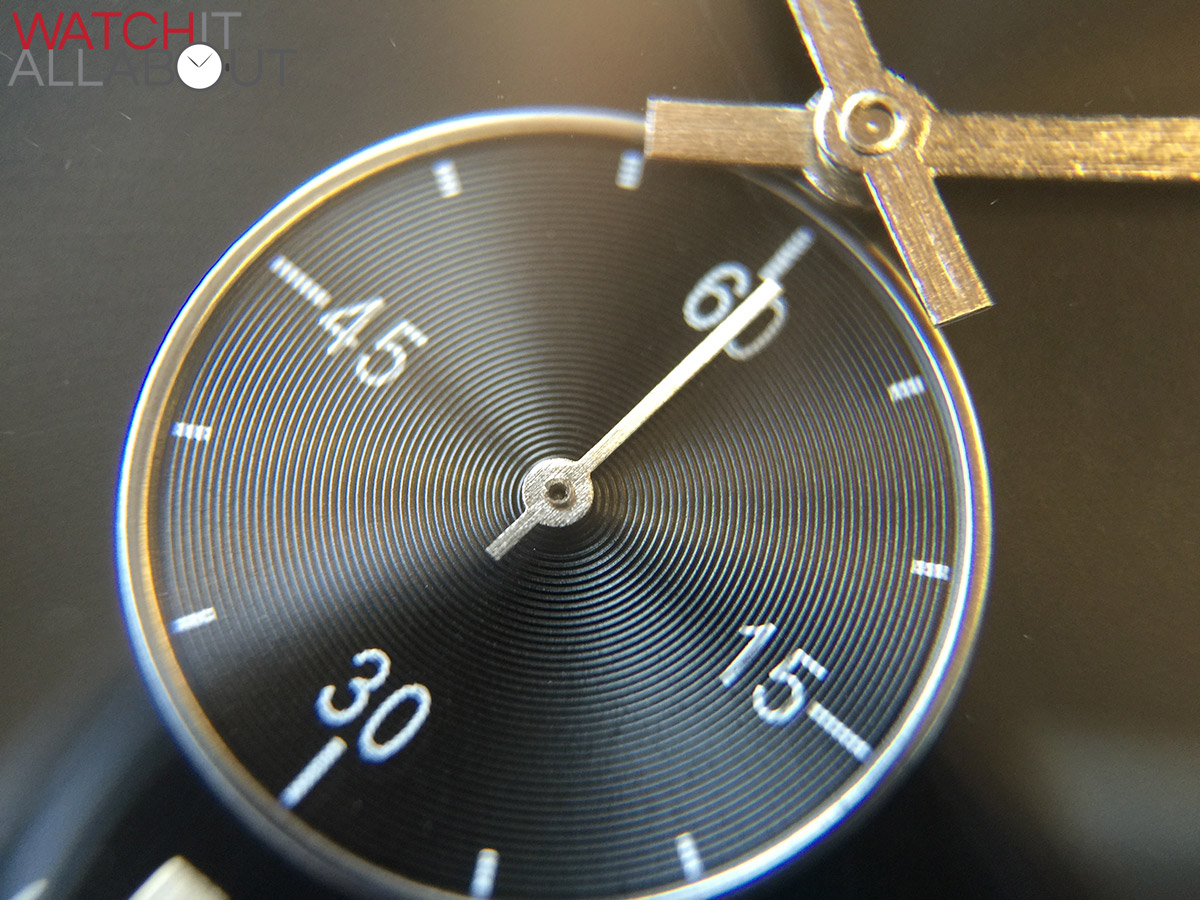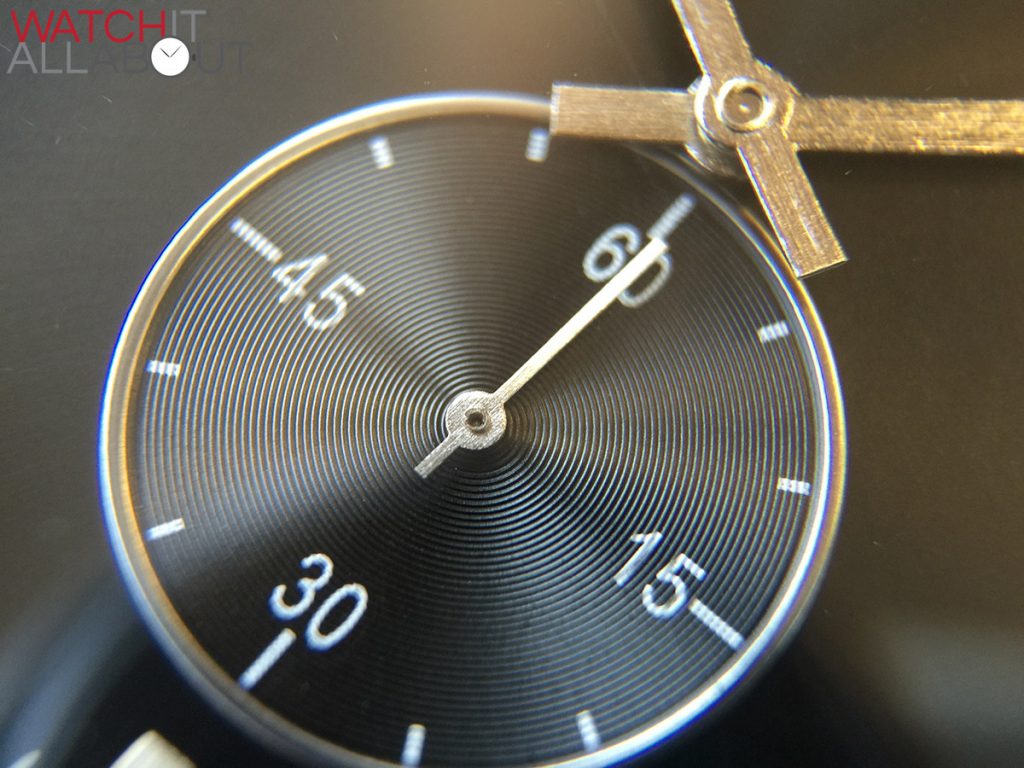 The applied logo is in the centre of the top half of the dial, and unfortunately it's polished. I say unfortunately because it just looks a little odd and stands out a bit too much when surrounded by so many brushed elements. It would have made a lot more sense visually to be brushed to match the watch as a whole. However, that's not to say that it's not a good logo, or that it's actually quite well made. Considering the size and intricacies, it's accurate and crisp.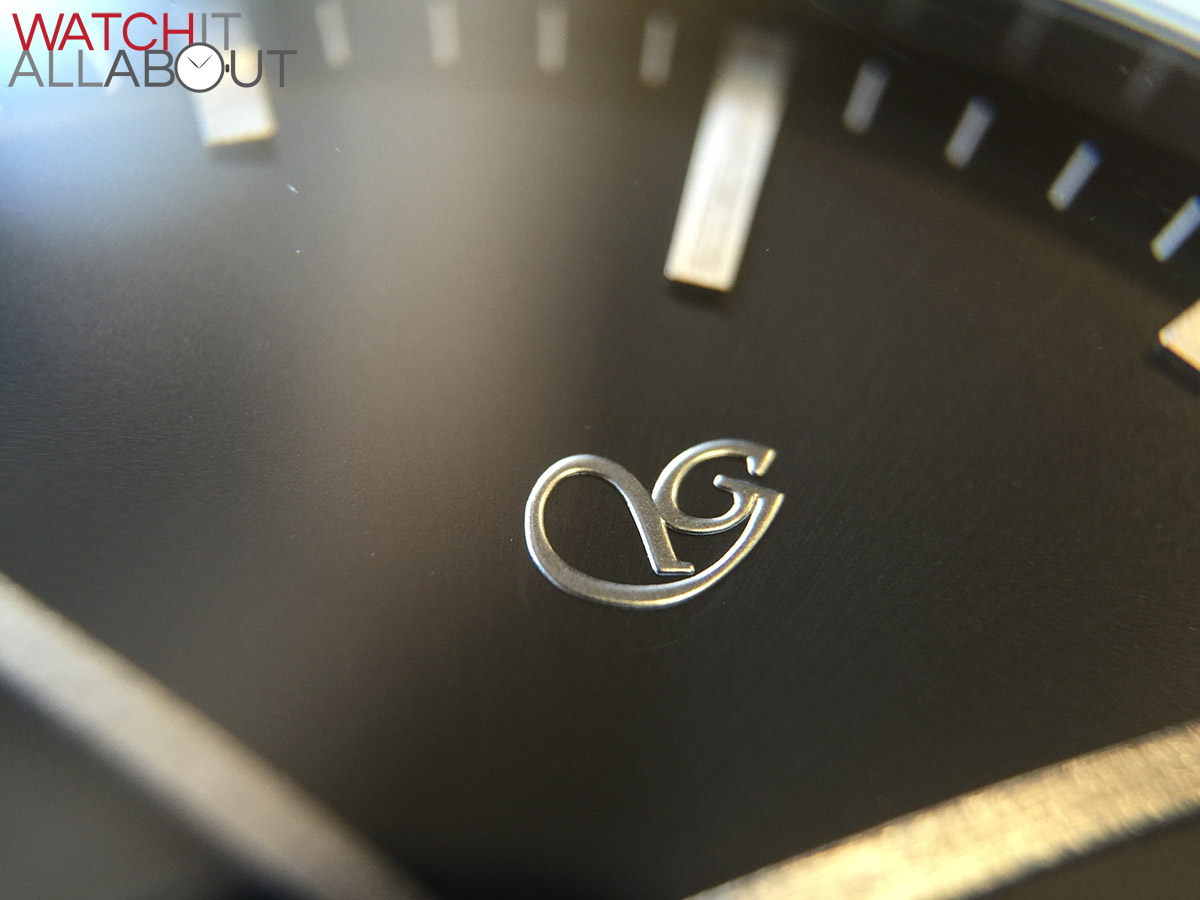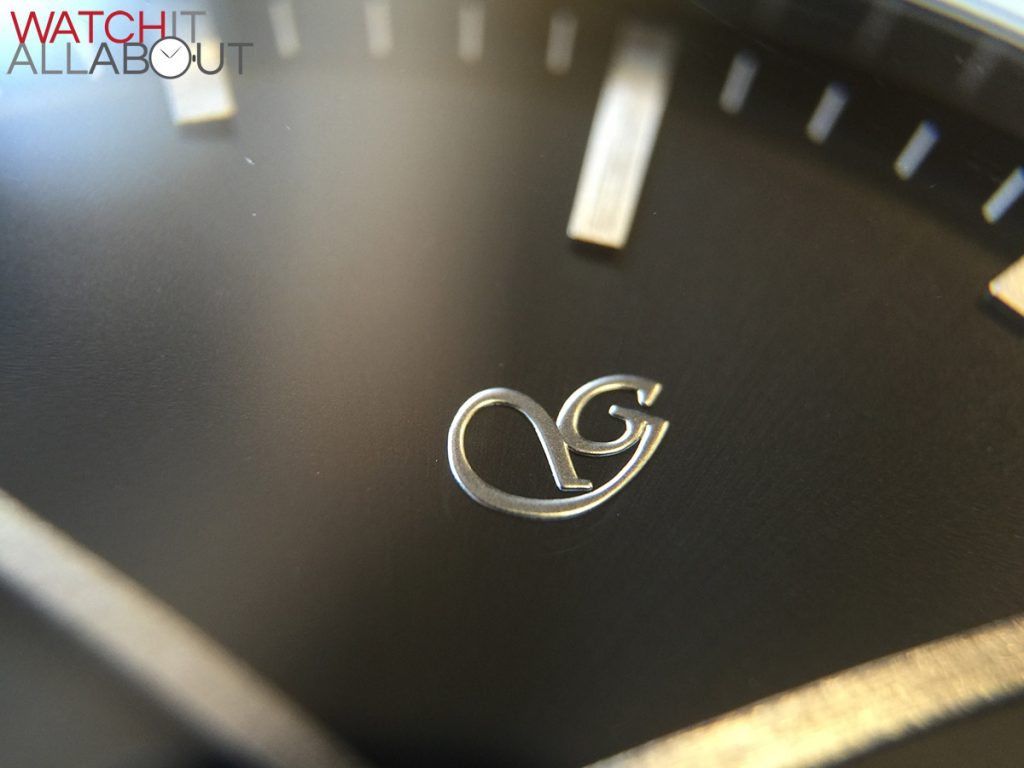 The dial is simple, but thankfully not just another one of those "minimalist" watches that are currently saturating the market.
The strap
The strap is made of black oil treated canvas, which is a little different to the norm. It looks good, and certainly matches the tool watch vibe of the VD Brushed. However, it's a little stiff – which to be fair isn't a massive issue as there's many new watch straps that take some time to break in. The main concern I have is how it's starting to wear a fair bit already from light usage – the texture on top is starting to rub away a little. So, although it looks the part, I don't think it's a viable long term solution, and sometime in the future you'll need to replace the strap.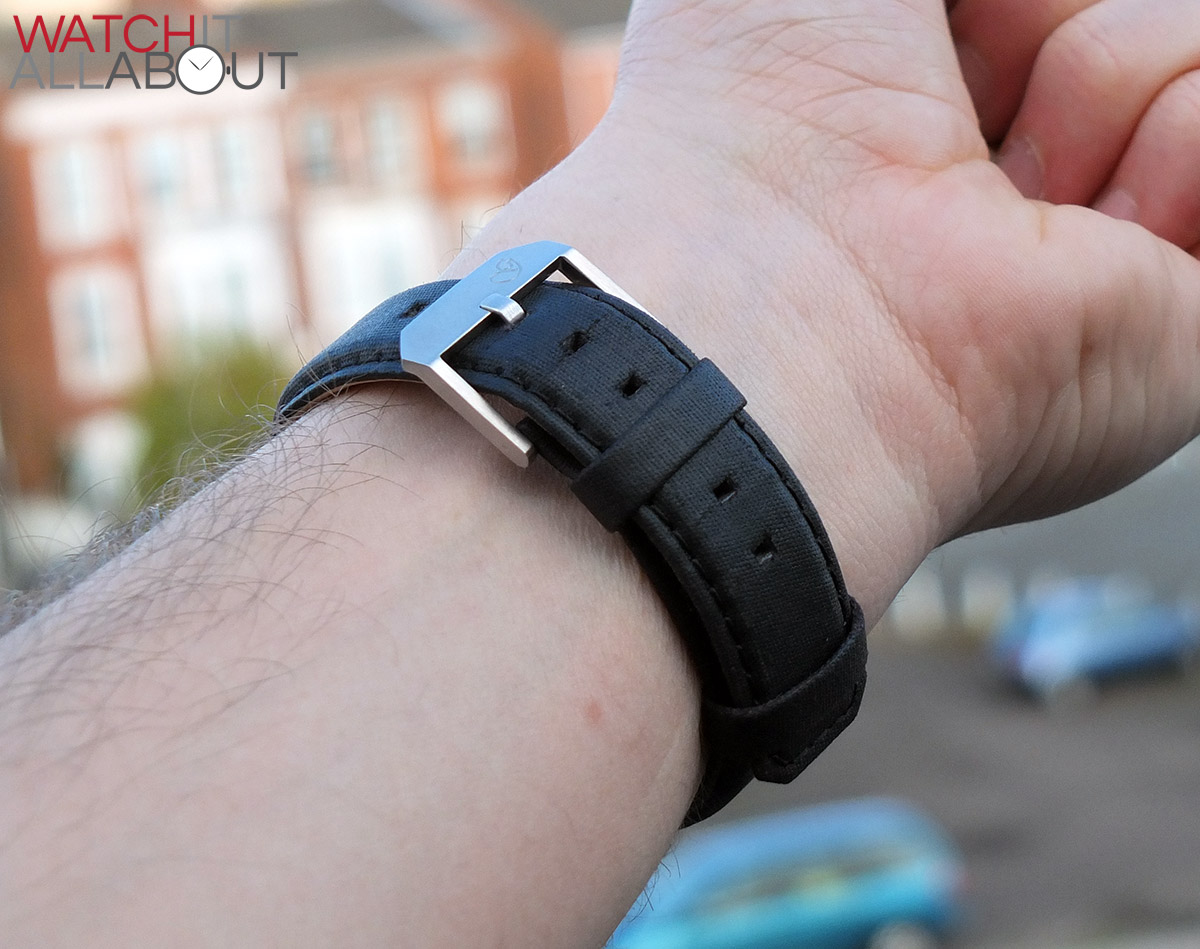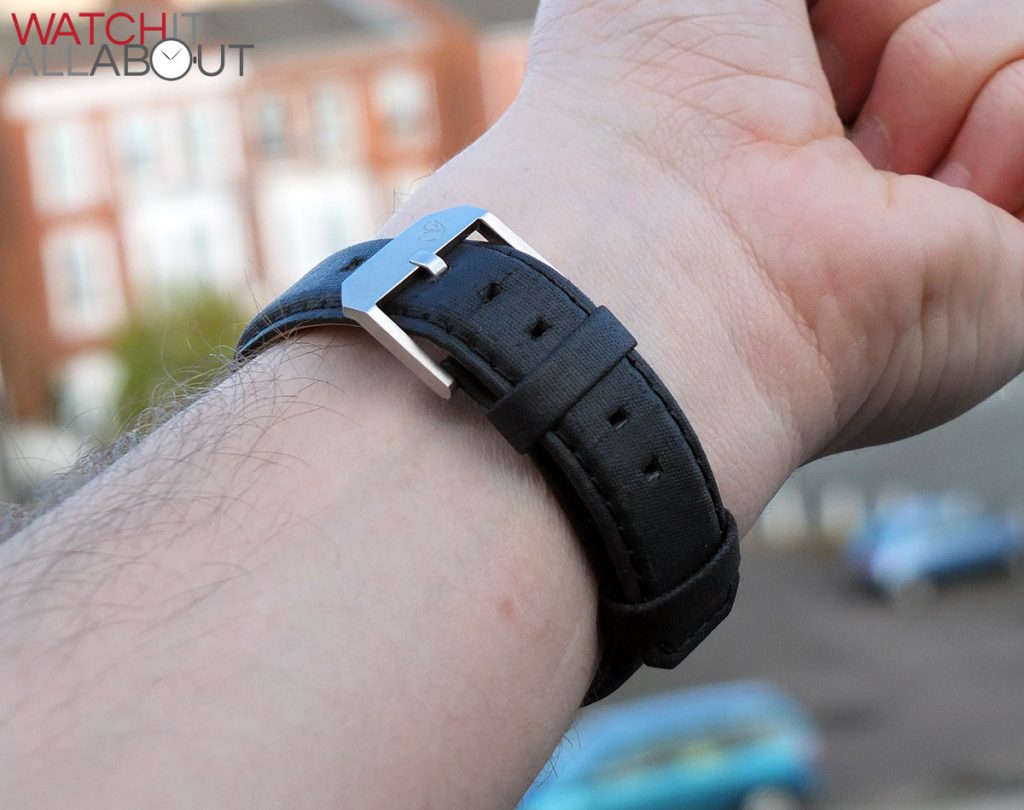 The buckle is brushed to match the case, and is well machined and finished to boot. It's slightly oversized and angular, which works well with the tool theme of the watch. It has the Gaxs "G" logo deeply engraved on the top bar.
The movement
The movement powering the Gaxs VD Brushed is a VD78. There's not a whole lot of information out there regarding this movement, but it appears to be made in Japan, with no jewels. To be completely honest, quartz movements are all fairly sturdy nowadays so it's highly unlikely you'll have any problems at all with this. It should be hard wearing and accurate enough for everyday usage.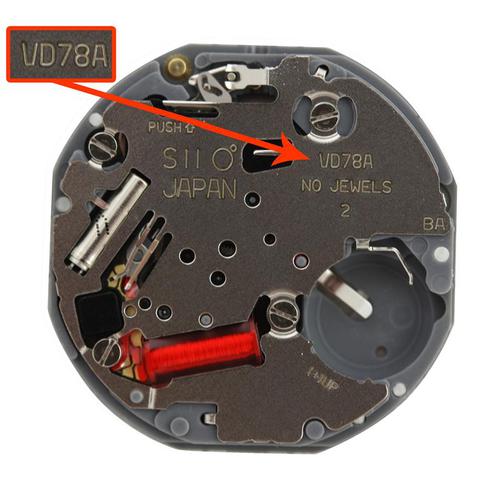 Final comments
In the introduction, I asked the question if it's worth the money. There's nothing particularly outstanding about it, but it does provide a decent alternative to the less-specced designer brands out there. I think that the Gaxs VD Brushed would be most suitable as a beater watch, with sapphire crystal, Quartz movement, decent hard wearing case and (not so hard wearing) canvas strap. The rugged, industrial design also works well in this regard.
So yes, it's worth it, but I personally wouldn't wear it as an everyday watch – but more of a functional wear.