CATEGORY : A watch I have been loaned for review.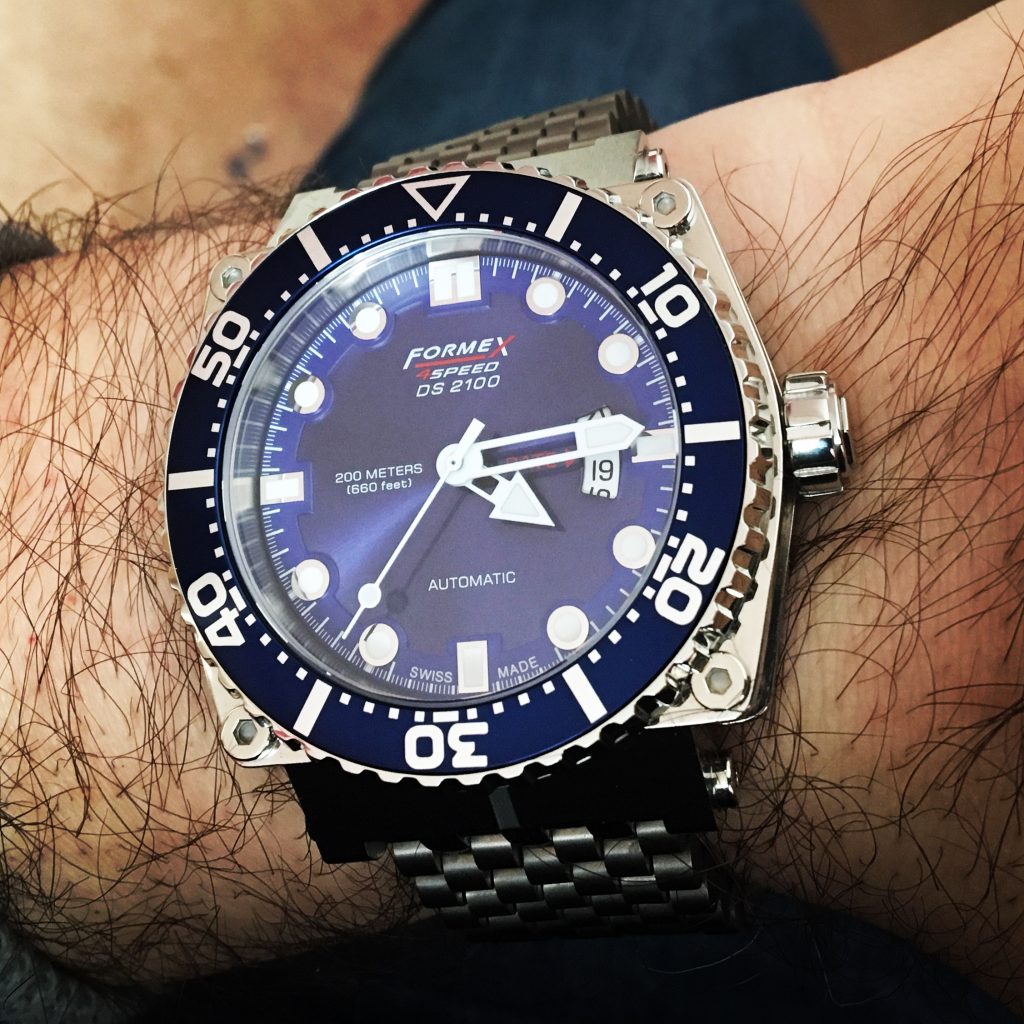 I'm going to start this off with some self promotion, so please indulge me 🙂
The FTC are pushing through an "Endorsement Guide" :
https://www.ftc.gov/tips-advice/business-center/guidance/ftcs-endorsement-guides-what-people-are-asking
But in a nutshell, it says bloggers / social media "influencers" have to be transparent:
"The FTC is only concerned about endorsements that are made on behalf of a sponsoring advertiser. For example, an endorsement would be covered by the FTC Act if an advertiser – or someone working for an advertiser – pays you or gives you something of value to mention a product. If you receive free products or other perks with the expectation that you'll promote or discuss the advertiser's products in your blog, you're covered."
Well, as you know I pride myself on being transparent and taking absolutely nothing from watch companies sending watches to me. The only thing I insist on is that they pay for all shipping and customs charges.
This allows me to be honest in my findings. If I praise something, you can be sure it's good, as I have no reason to say otherwise, and as a manufacturer, it has been proved that you can take this "to the bank" Look at the price rise of the Military Industries diver. Look at the price they went for before I published my review on 28/05/17 and what they went for afterwards…just saying it's a nice co-incidence isn't it.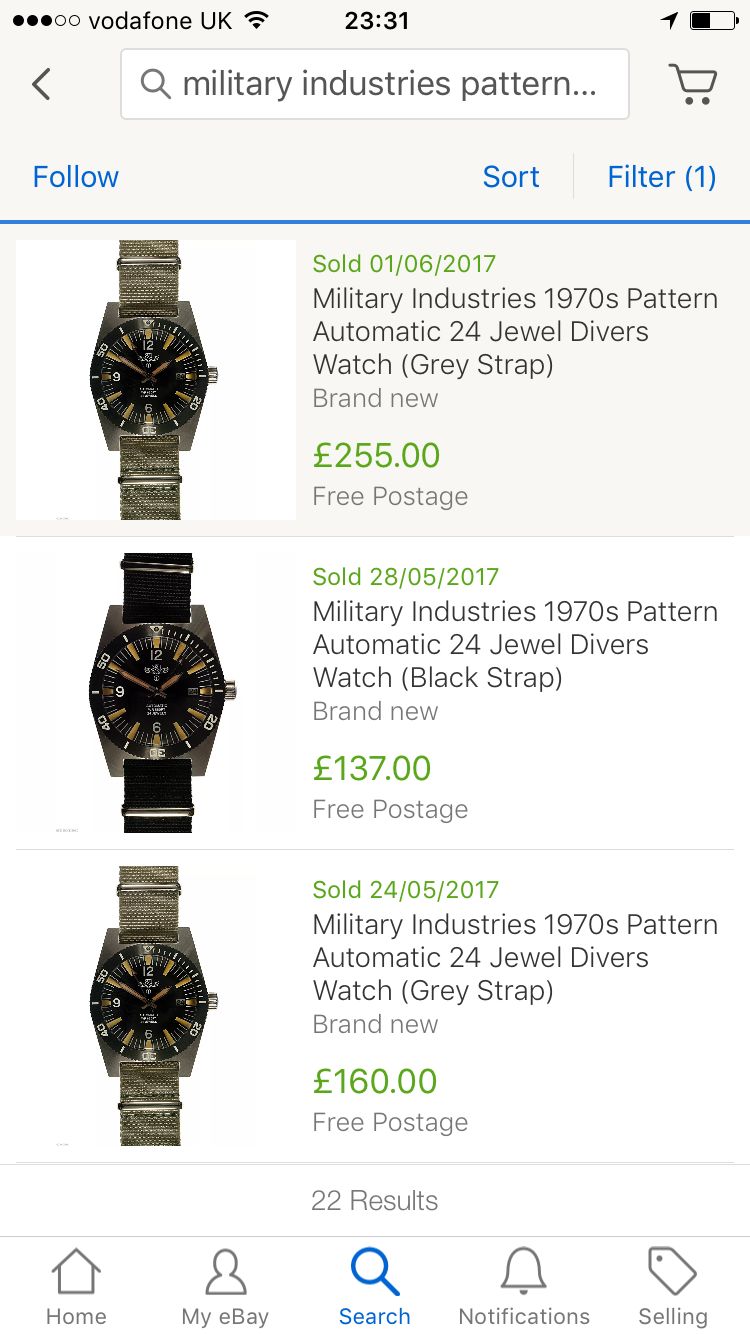 If you send a product that has problems or isn't great, be prepared for this to be called out.
I don't publish figures…but I will say that this site regularly gets 35K individual visits per month, has a subscription list of thousands (you'd recognise a lot of the names as people you chat with on groups and forums) and my Google SEO is very good. Google "formex element review"…my review is the first hit…2 above ablogtowatch.
And that's why it's been quiet around here. I've turned down lots of watches that I would have liked to have shared with you, simply because I wasn't going to keep them, I wouldn't do a paid "fluff" piece, I don't want to review more Rolex copies, nor would I promote the kickstarter in return for something that benefits me.
All I can conclude that a lot of brands aren't sure of their products and don't want to risk bad press on here, so they try to "buy" insurance.
Yes, this is said in the hope that I'll get more watches sent to me to look at, allow me that indulgence please.
But back to the FTC, so what's that going to produce? Bloggers that have to say they're being paid for their promotion, so take what they say with a pinch of salt and schmoes like me who will get nothing.
And that's why I doff my hat to Formex. They are lovely guys to deal with (especially Markus) that haven't tried to buy me at all (I'm glad, as I would have been tempted to keep their watches) and are prepared for what I have to say.
As you'd have seen in my last review of their Element chrono, I liked it a lot. This is their current "divers" watch. The "divers" is in commas for a reason, but read on…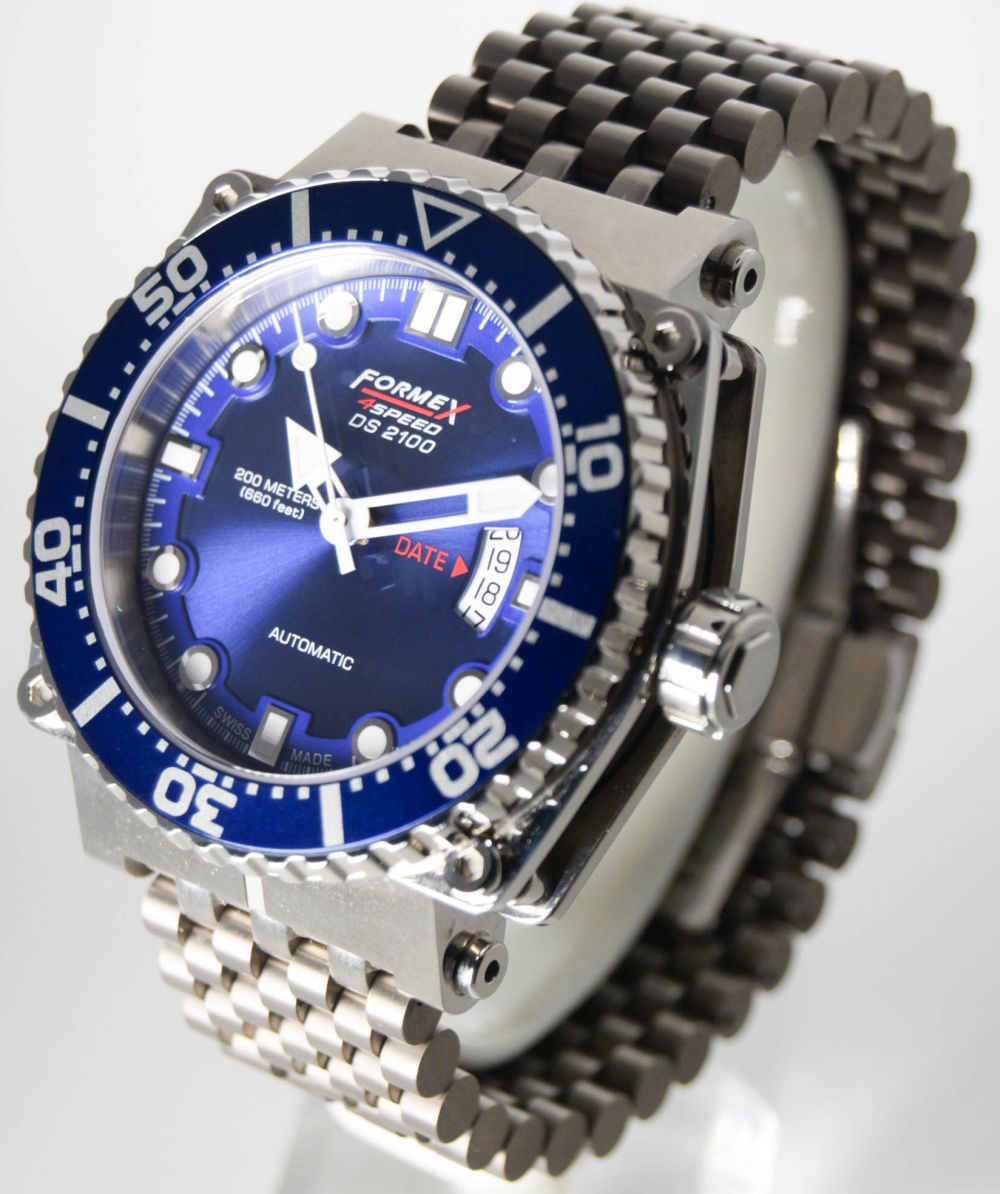 Here are the specifications:
Swiss Made
ETA 2824-2 (11 ½"') or Sellita SW200 Automatic with date
Diameter: 46.5mm
Material: Stainless Steel / Titanium
Height: 14mm
Specials: Patented case suspension
Waterproofness: 20ATM (200 m)
Dial/Glass
Top and bottom sapphire crystal anti-reflective and hard-coated
Bracelet
Stainless Steel, Titanium, Silver
Like the Element chronograph, this is no shrinking violet. There's nothing subtle about it. It's big with its 46.5mm case. It's out for attention and it certainly gets it.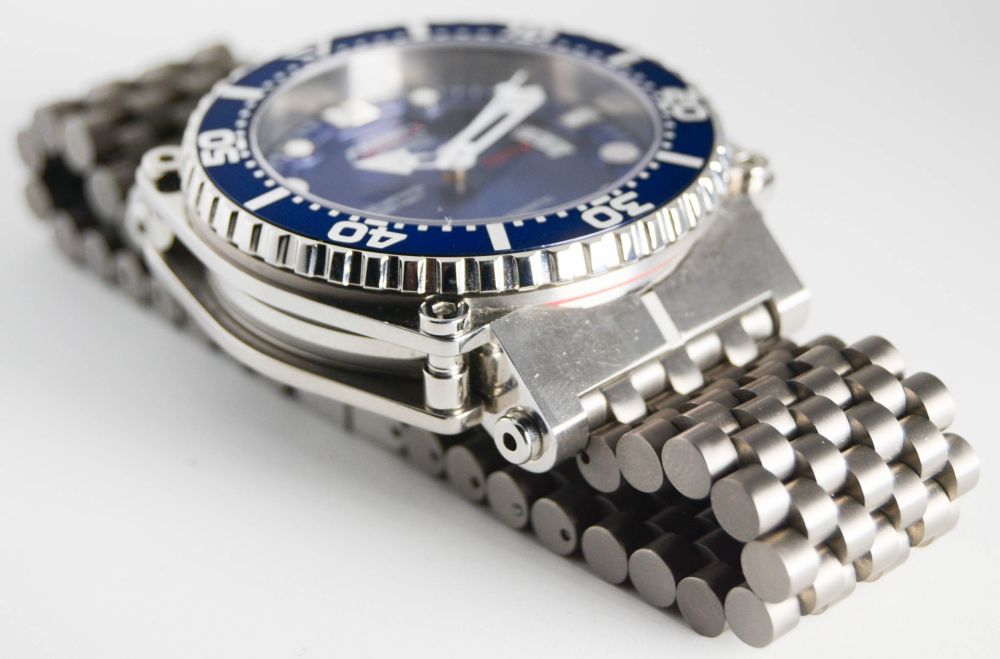 Also like the Element, the most distinctive feature is its case. Described as a "signature suspension system" it really is beautifully crafted and is what makes this watch stand out from the masses, which are based around cushion cases and 52MAS reproductions of late.


Likewise the bracelet is very distinctive, especially with the "industrial" looking end links. I also like the little red line. Serves no purpose, but it's nice.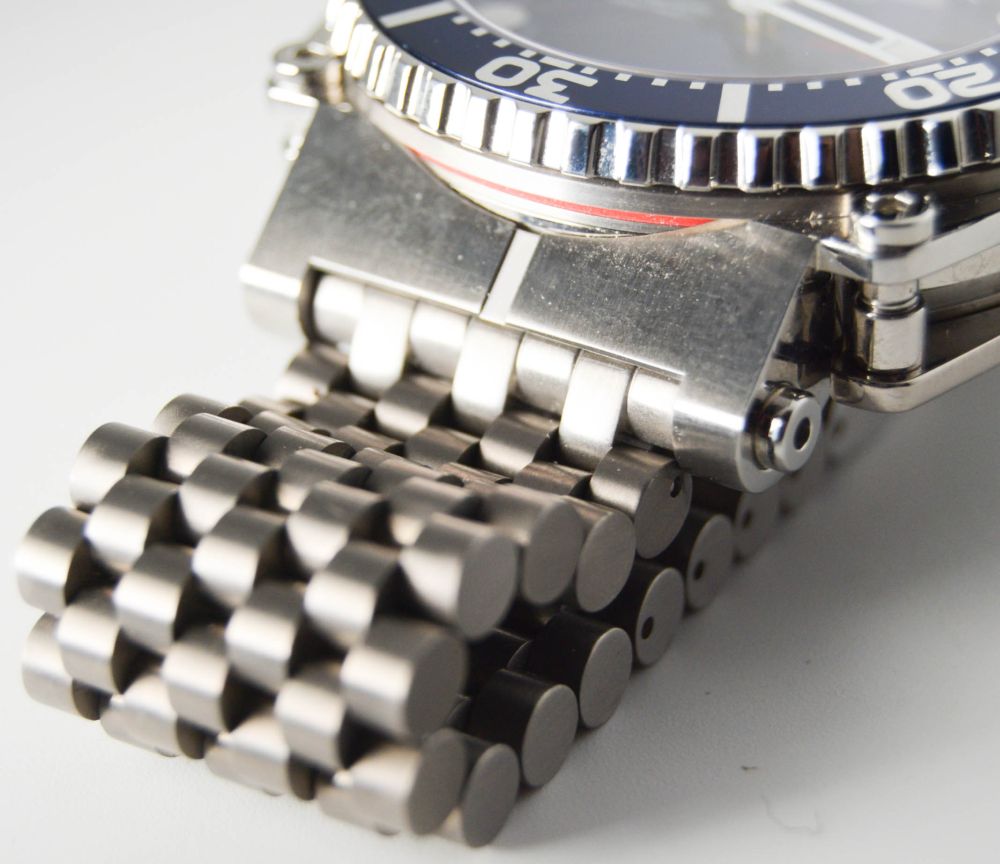 It's links are small and move freely, making the bracelet very comfortable. This is titanium, so it's very light, yeah, the bracelet itself is fine, but I don't like the clasp. There's no wet-suit extension in it. Not only that, but the clasp is poor. I found that it was easy for it pop open, if I shook my wrist, it would pop open. If I bent my wrist a certain way, it would pop open. This wouldn't be suitable for a diver and was annoying in day to day wear. There is a rubber supplied too, but I like bracelets, so that's what I kept it on.

The crown is substantial and has a nice accurate action and is easy to grip.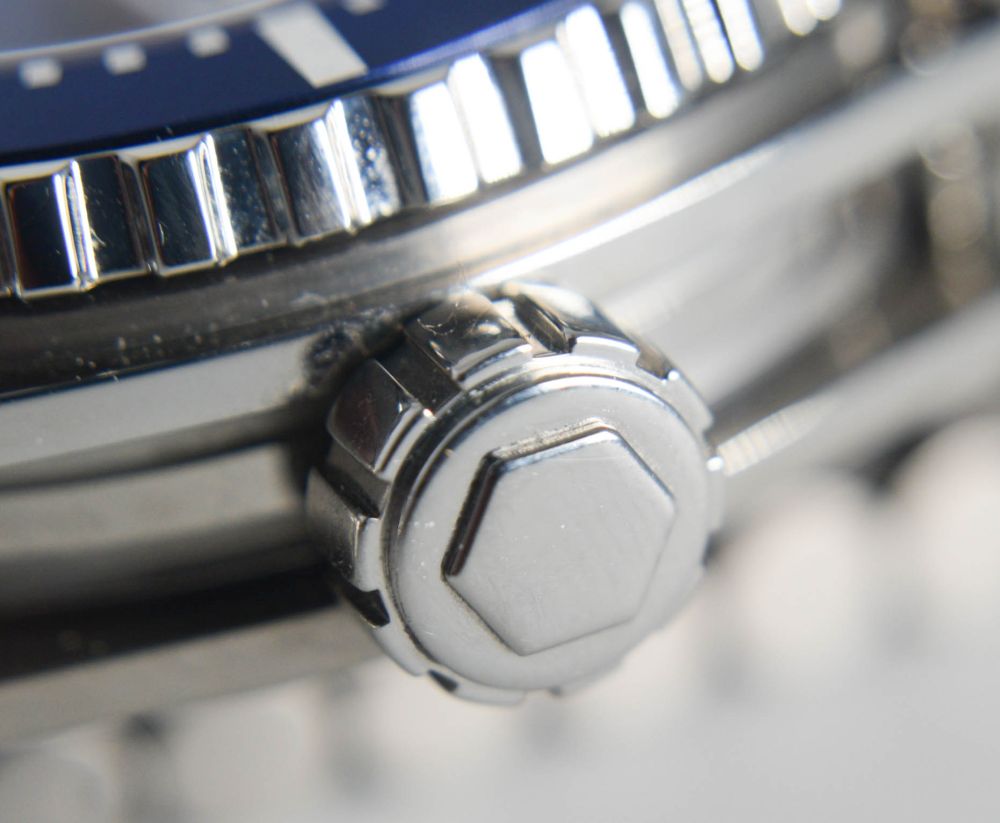 The bezel is disappointing. Although it has a nice tight action and is easy to grip, the simple, unlumed, aluminium insert is decidedly downmarket for a watch of this price.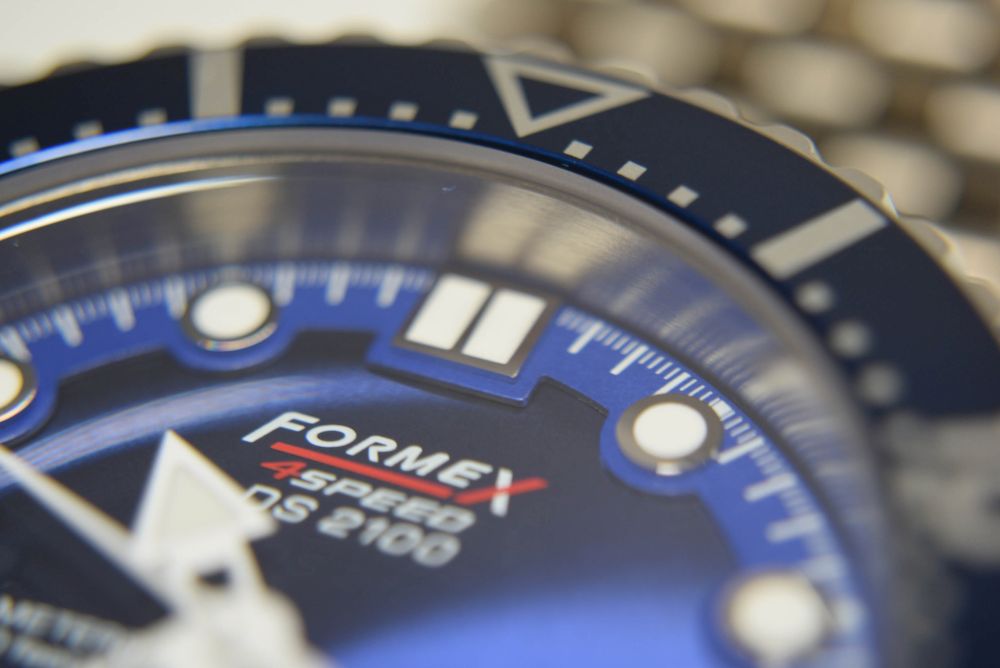 The face is nice. Nice sunburst dial. I like the design and legiability of the hands and I like the inner insert on which the simple markers and applied.
However, I'm not a fan of the "Casio Level" of text on there. What's "4Speed" there for? There's no chrono dials. There's no tachymeter. I've not heard of "speed diving", so why that is there, I don't know.
The date window shows 3 days. Yes, it's a stylistic thing, but I don't think it's necessary, I don't need to know what date yesterday was and I can guess what tomorrows is. It looked a bit silly at the end of February 🙂 Just keep it as a single day.
Also, on that note, I don't like the "Date" with a triangle marking on the face. We know what this is, labelling it like this is the kind of thing Casio does, it shouldn't be there on this watch.
The lume is decent. Not spectacular, I'd hazard it's a C3 Superluminova.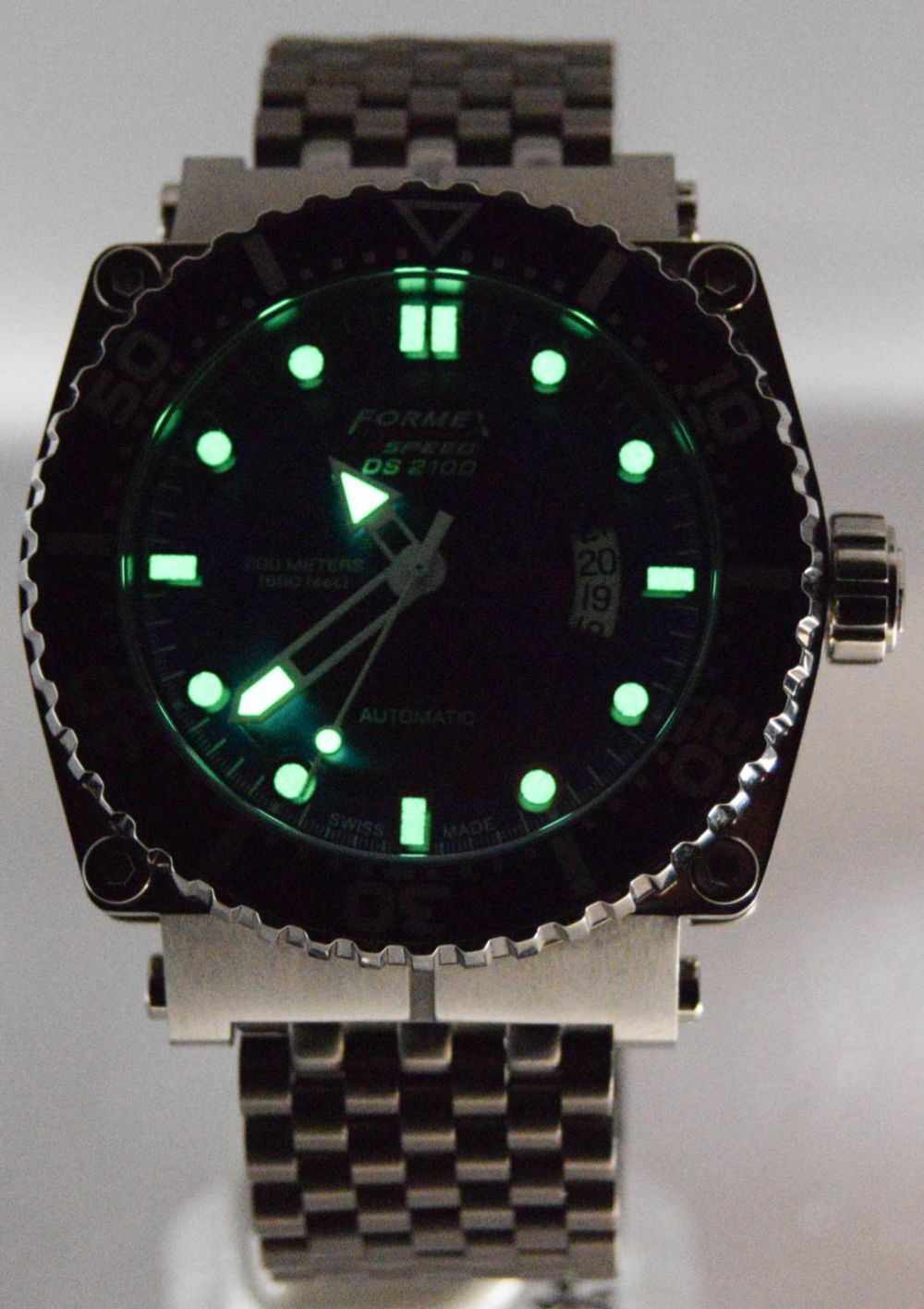 The crystal is supposed to have an AR coating, but it either doesn't or it's so subtle that it's invisible, as I found the face hard to photograph in sunlight due to reflection.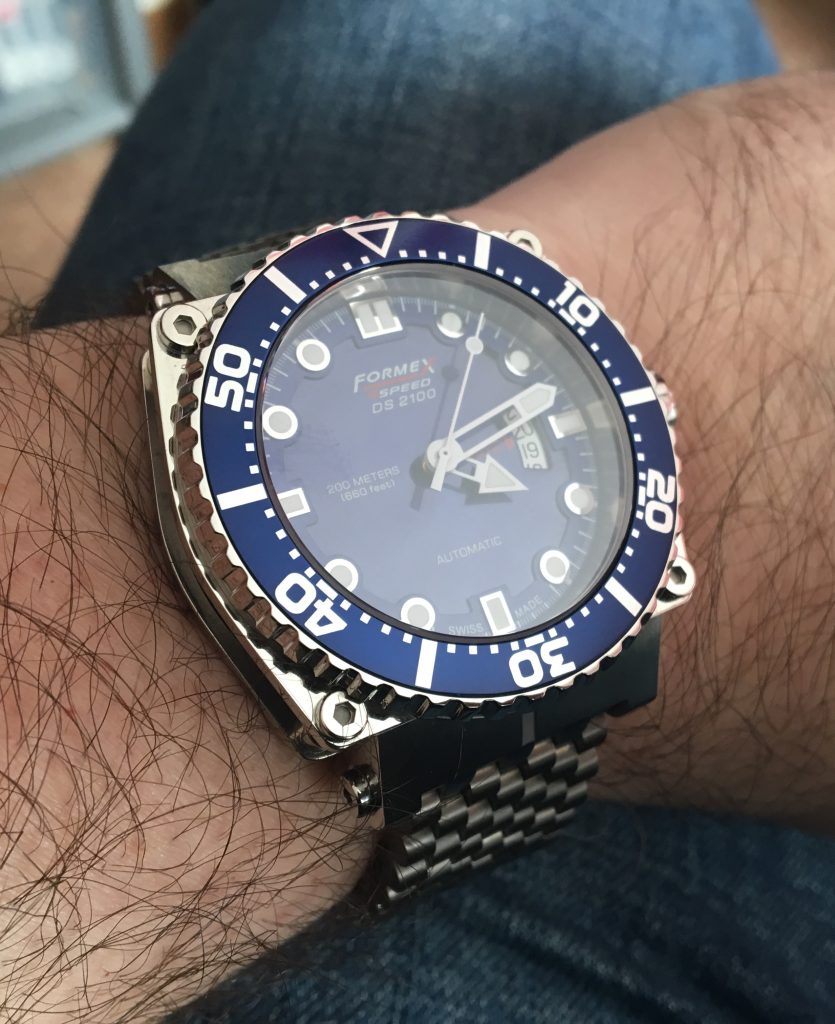 I don't like it when a watch can come with more than one movement, that you won't know until you buy it. This one comes with the Sellita as far as I can tell. The caseback is nice, the rotor is really well done and the movement is a well respected workhorse, that is right at home in a watch like this. I don't know if it was regulated, but it's was only showing +3/Sec Day by my measuring.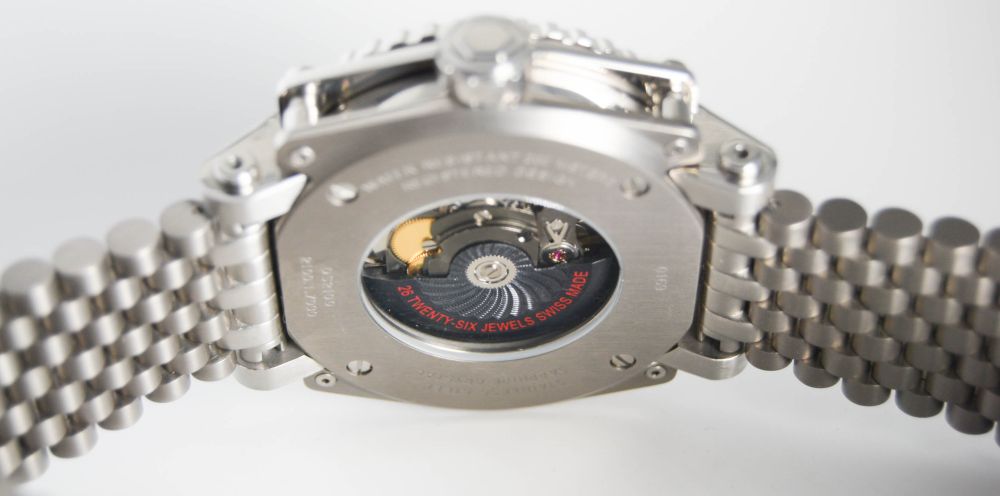 So why "diver" in inverted commas? The website actually calls it "the perfect dive watch"…but not only is it not that, I don't really think of it as a diver.
Why?
Well, for a start, there's the bracelet. Yes, you could put it on a rubber, but when £200 Seiko are coming on hardy straps with wet suit extensions, there's no excuse here.
Likewise the bezel. There's no lume on it. Not just that, its a simple printed aluminium affair. On a watch of this price, with the aim of being a diver, it should have lume and it should be ceramic.
The face has "speed" on it. Speed diving? Never heard of that. And that damned Date window.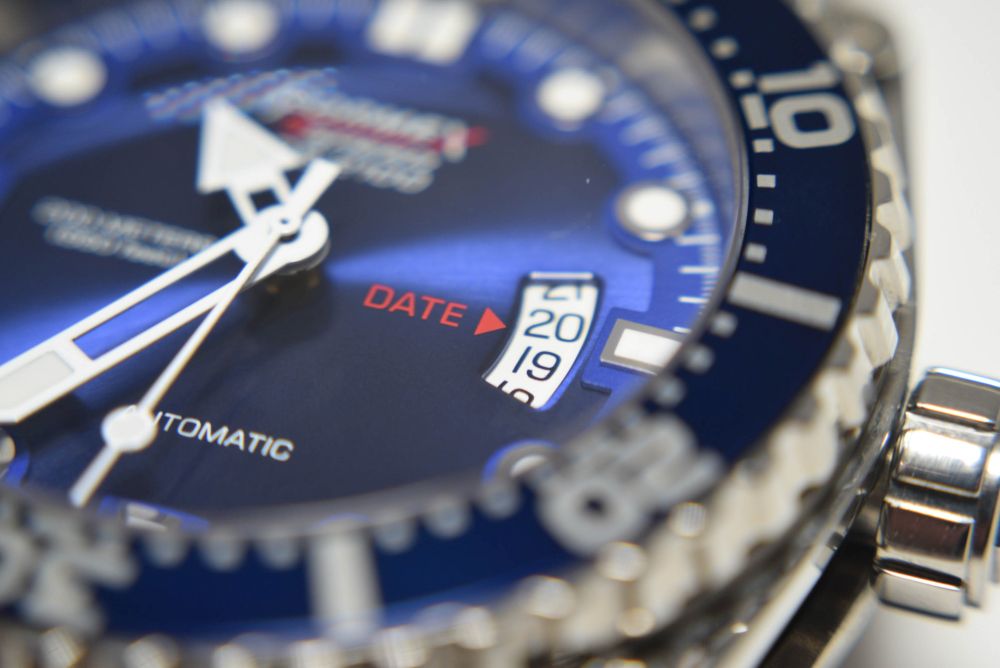 This should be sold as either a "sports" watch, you know, something you can wear with anything, but that can also be worn in water or they need to add a divers extension, change the bezel, add lume to it and declutter the face to make it a serious diver.
So, not for me then?
Here's the thing, yes, this watch isn't perfect and I feel it's my job here to eschew all the marketing and tell it like it is. The truth is, that in trying too hard Formex has made the watch out to be something it's not and a bit overly fussy.
Formex are aware and have said that this watch came from a time before their new CEO took over…but they still sent in anyway, knowing that this wasn't going to be a "loveletter" of a review. I like that. I trust them and they obviously believe in their products.
Like the Element, this watch is all about the case and the "wow" factor. This it has in spades. Just look at it, it's homaging / saluting / inspired by…absolutely nothing I can think of. This watch is very much it's own watch and is very original and that's a rarity in the market of late.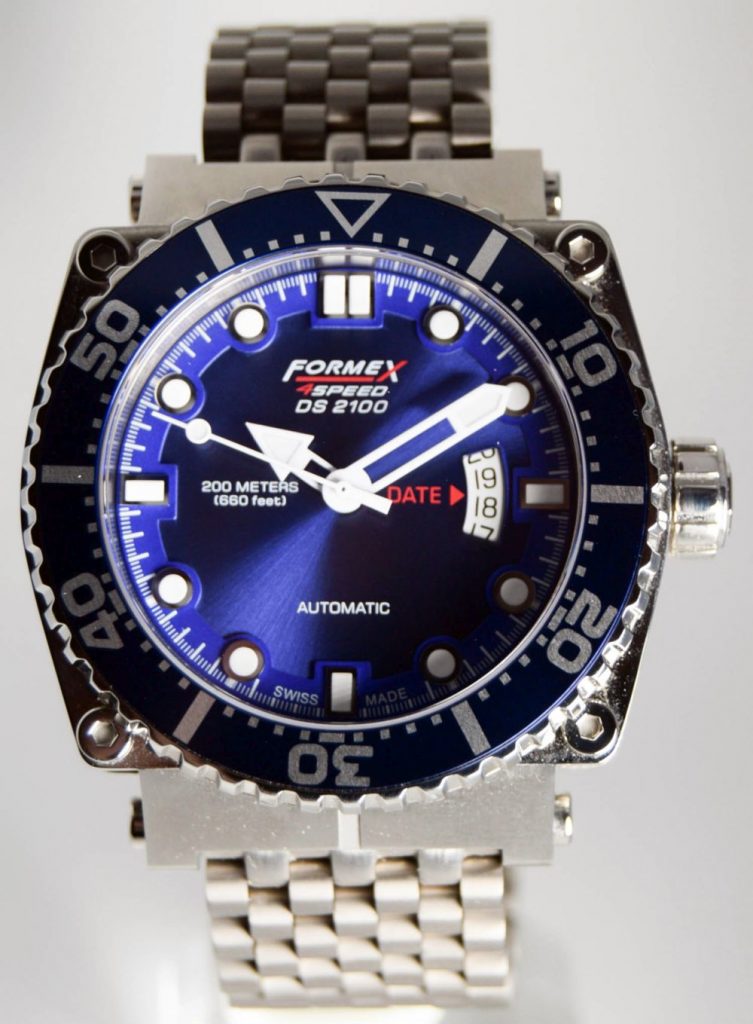 This watch really gets noticed and I really like it, despite my misgivings about certain aspects.
A GMT version of this, with a ceramic "Pepsi" bezel, less cluttered face and a better clasp, and I'd happily buy it with my own money.
Otherwise if you're not put off by what irks me, you're getting an original, Swiss Made, stunning looking "go anywhere"watch, with a fantastic case, for about the same price as the higher echelon Microbrands or low end major Swiss brands…that's good value.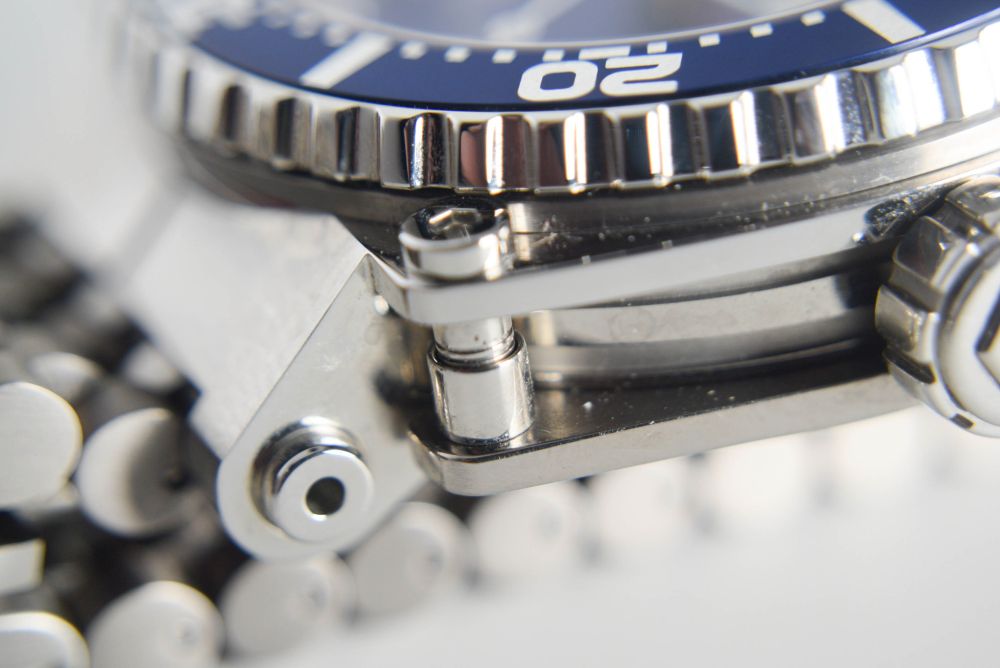 I look forward to Formex next watch, in fact reviewing this makes me want to go buy an Element…