CATEGORY: A watch I bought for review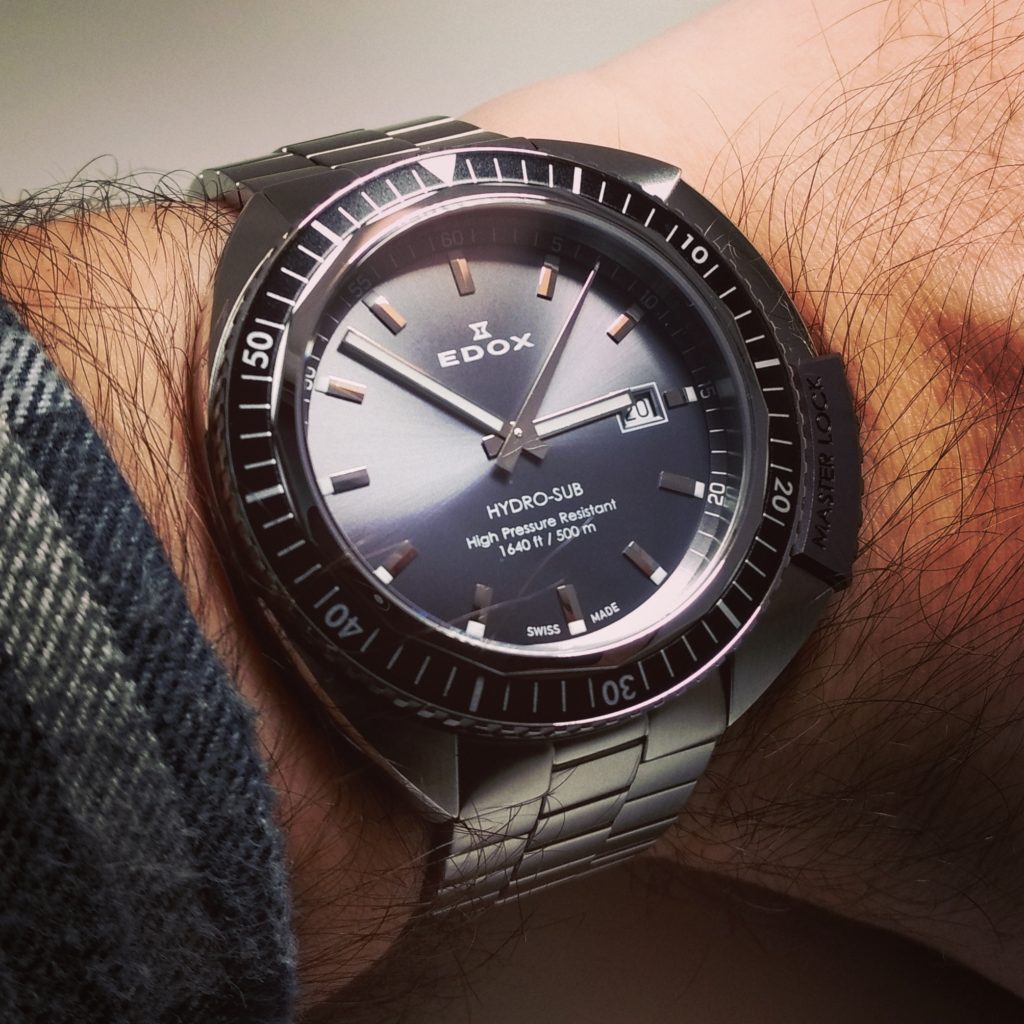 I keep saying always buy a watch with your heart and not your head. There is nothing logical about buying a watch. There is no need for one. Time is all around you from your mobile phone, to the clock in whatever form of transport you travel in, to the wall on you place of work, to the clock on your computer screen to the one on the wall of your house.
You buy a watch because you want a watch. They're jewellery. They're an accessory. They're still fabulous.
So only buy ones that you etiher go "WOW!" when you see them or that linger in your thoughts afterwards.
I want a Squale 40 Atmos in blue, polished. I don't need one, I have many divers and a few are blue. I don't particularly like the double logos on the face. I think they're expensive for what they are. But I keep thinking about them. So I'm sure if I get one, I'll love it. Do you see what I'm getting at?
So what's this got to do with the Edox Hydrosub? Well, you're probably seeing a few wrist shots in FB groups and forums of them at the moment, as Ashford had a sale on them recently.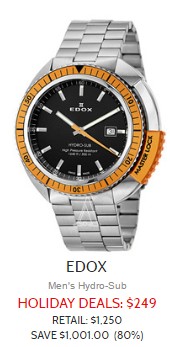 RRPs. Recommended Rip-Off Price. There are so few items where RRPs are actually used. The rest use an inflated RRP to at first give the illusion that what you're buying is an expensive, therefore luxury, item. And then they're used to show you what a bargain you're getting when the sale price is such a small percentage of the RRP.
Does anyone still pay attention to RRPs? If you did, this Edox has an RRP of around $1250. And I've yet to see anywhere try and sell it for that price.
When I first saw them, I liked the look of them. I didn't go "WOW!", but when I saw them, I thought they looked good. Big size, the slidy crown guard and an asymmetrical case. Yeah, nice and different. Then I forgot about them.
So this sale at Ashford makes more and more people post about them, and they mentioned the price. I don't pay much heed to RRPs, but $1250 for a Swiss 500m diver, from a brand with heritage, didn't seem out of the question.
So when I saw this one for $200, it didn't take long to enter the CC number at Ashford, as I figured it would be worth a review.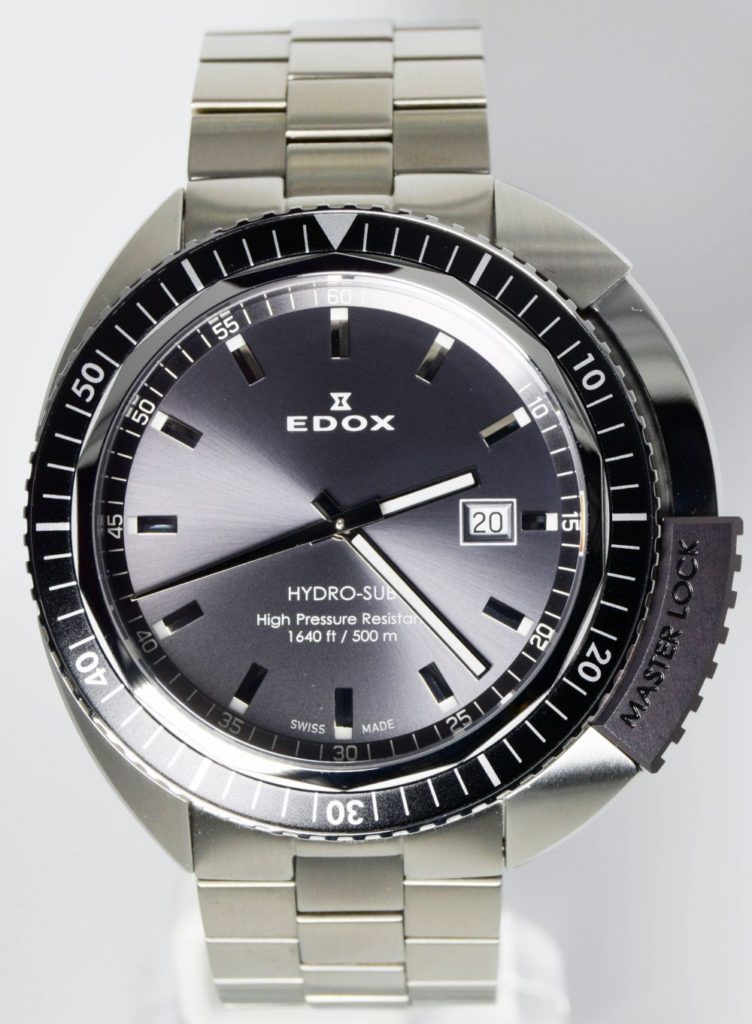 So lets address the elephant in the room. It's Quartz. You heard that, quartz. Not a Bulova high hertz quartz, not a solar quartz, not a kinetic quartz, a regular 3 hand quartz with a replaceable battery. Bottom rung of movements in a lot of opinions. I'll be honest, I'm no "Autosnob", especially when it comes to chronographs, but this is one of only three 3 hand quartz watches I own.
That's why it was $200. Now seems a good time to spill the specs:
Movement: Swiss Quartz (battery-operated)
Case: 316L Stainless steel, 46mm diameter x 14mm thick
Back: Screw-in engraved back
Crystal: Sapphire
Band: Stainless Steel bracelet, deployant clasp. 22mm lug
Water Resistant: 500 meters
Warranty: 2 Years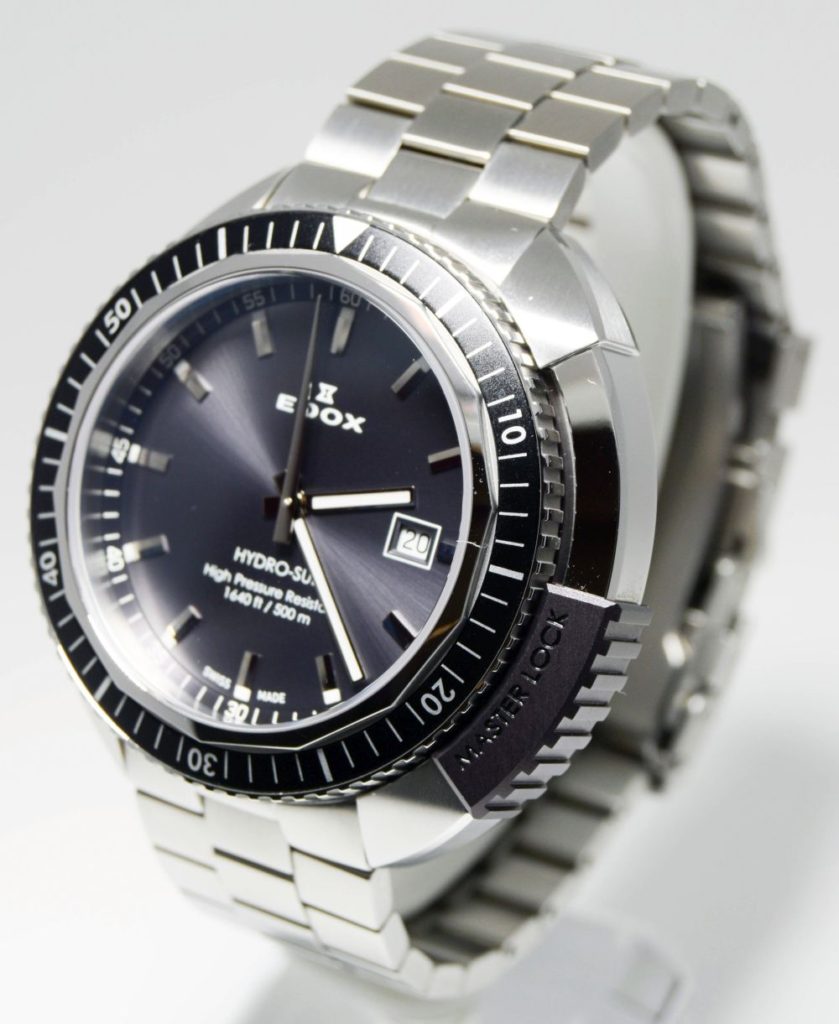 I like quartz. I don't go diving, I just like divers style watches. I know in a few years that it'll need a battery change and after that the WR is gone without pressure testing it, but like I say, I don't dive and I have lots of other divers I can use if I need to wear a watch whilst getting wet.
And this is the first thing I'll breach. Edox goes on about the heritage of this watch in the "North Pole" series and it's rated at 500m WR. Why? No professional diver is going to use this watch. No average Joe is going to dive to that depth. So it might as well say 5000m WR and no one will prove otherwise.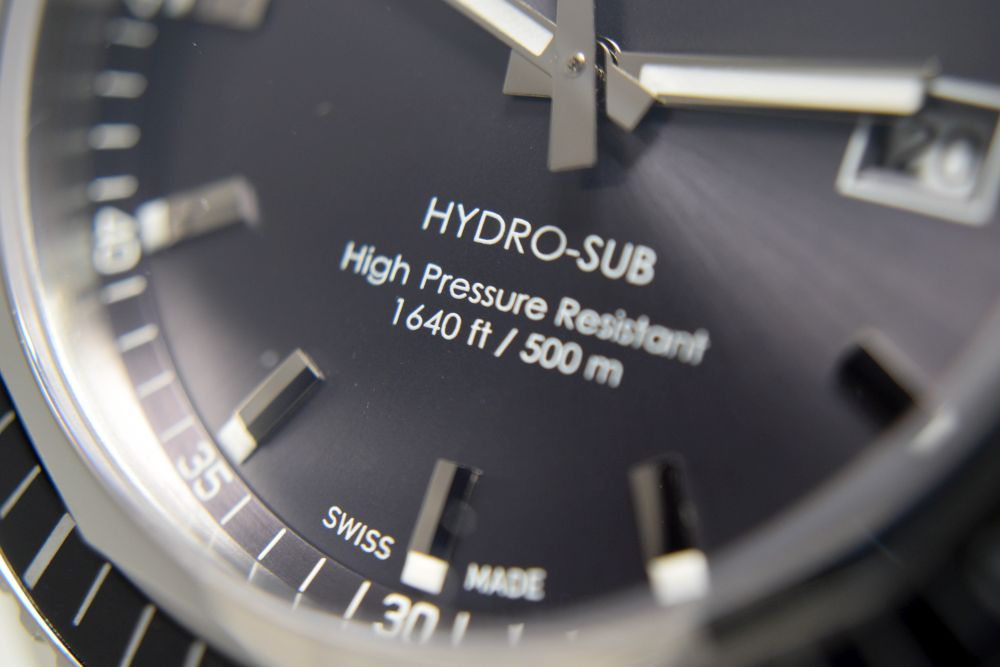 Why won't a professional diver use this watch? Well, for a start look at it. The face is that of a dress watch. Slender hands, slender applied indices, I can't imagine it would be easy to make the time out at depth exacerbated by there being no lume dot on the thin (and cheap looking) bezel.
Dress diver, definitely.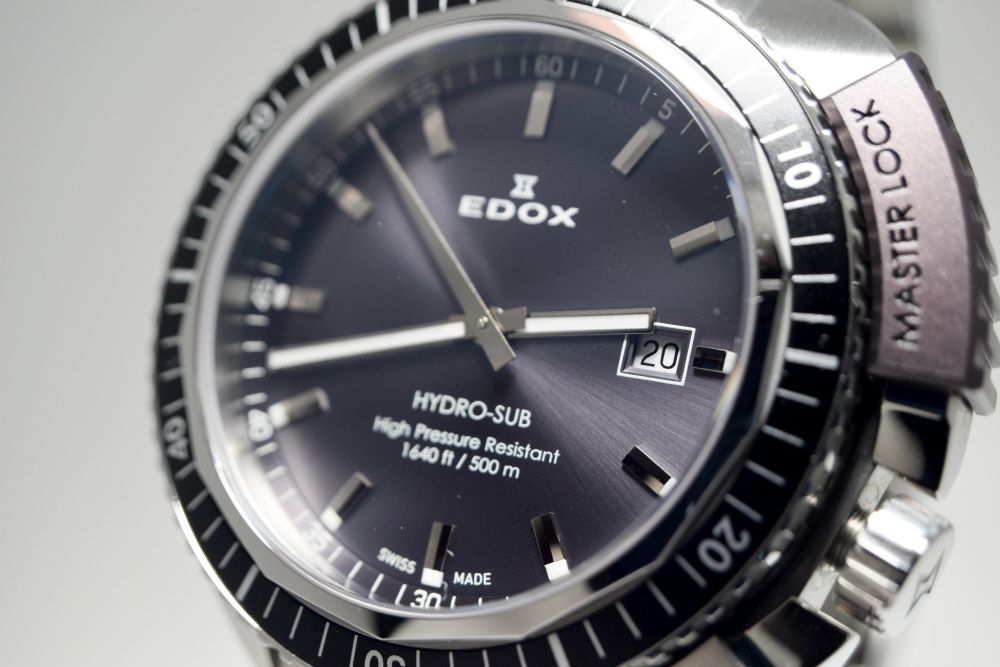 Also, the strap is lovely, right up to the end links. The strap is smooth, comfortable, has the easiest "pin and collar" set up for link removal (have a look Seiko, that's how to do it) and the clasp with wetsuit adjustment is a joy.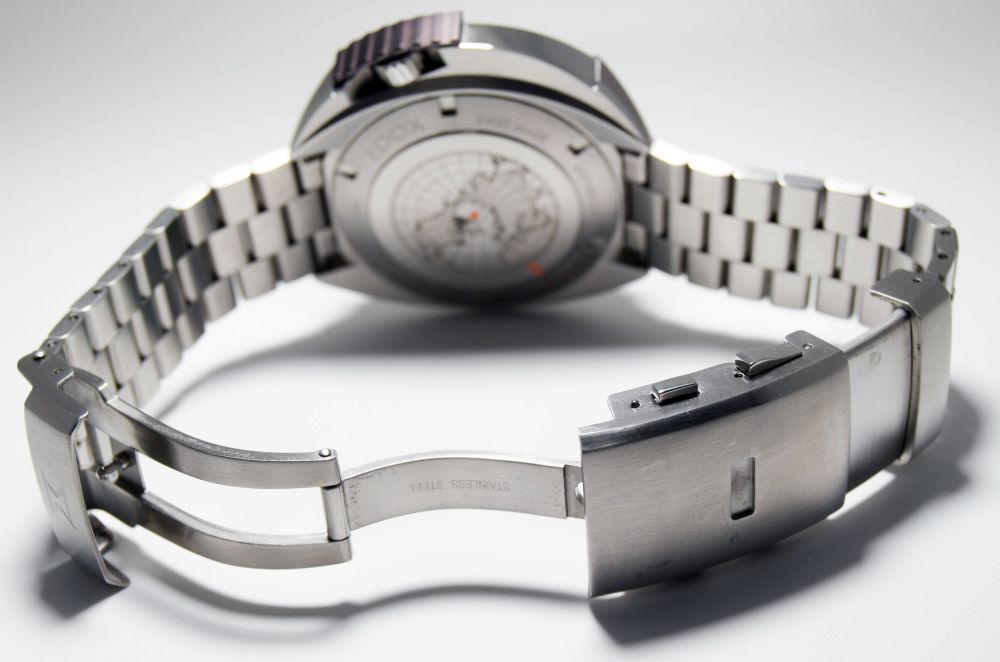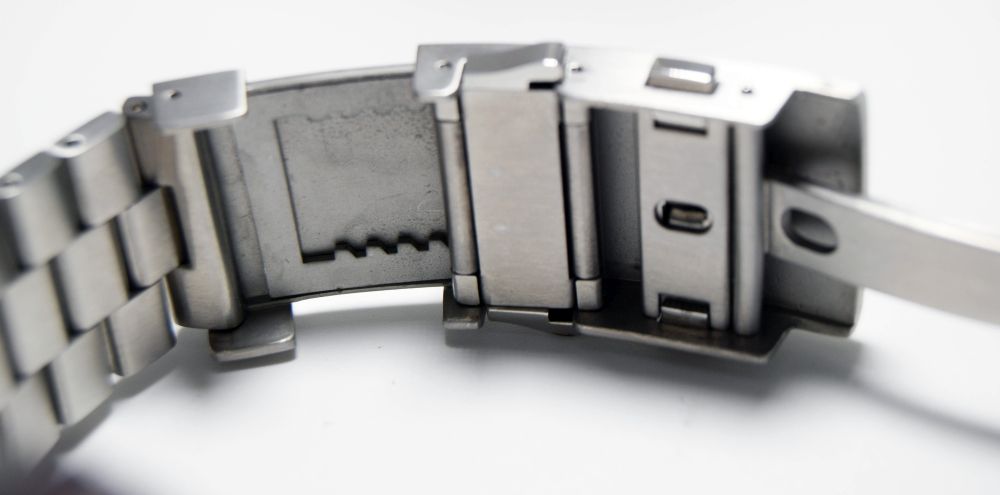 But damn, those end links. They should have followed the contour of the case but they don't, they just simply don't look big enough, almost like I fitted a 22mm strap from another watch on it.
The caseback is very nice, but I'll repeat myself, I'm not really a caseback man.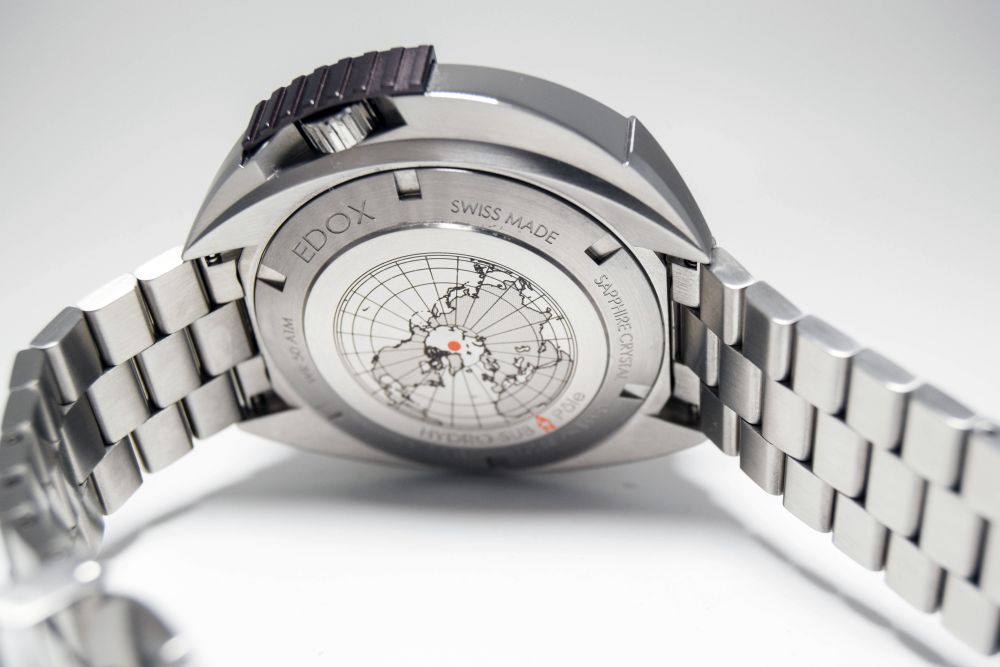 The bezel looks crap. Come on, it does. That insert doesn't have any lume, is thin and has no style. It could be on a $5 watch. The bezel action also feels light, yet rough and mine doesn't align bob on 12, but then again, neither does my Black Bay when I stare hard enough at it. Most of my Seikos don't either, but I don't have an OCD about it. Ultimately its designed to be moved to measure elapsed time and so it's functionally fine. If it was meant to be bang on 12 all the time, it wouldn't have the ability to rotate.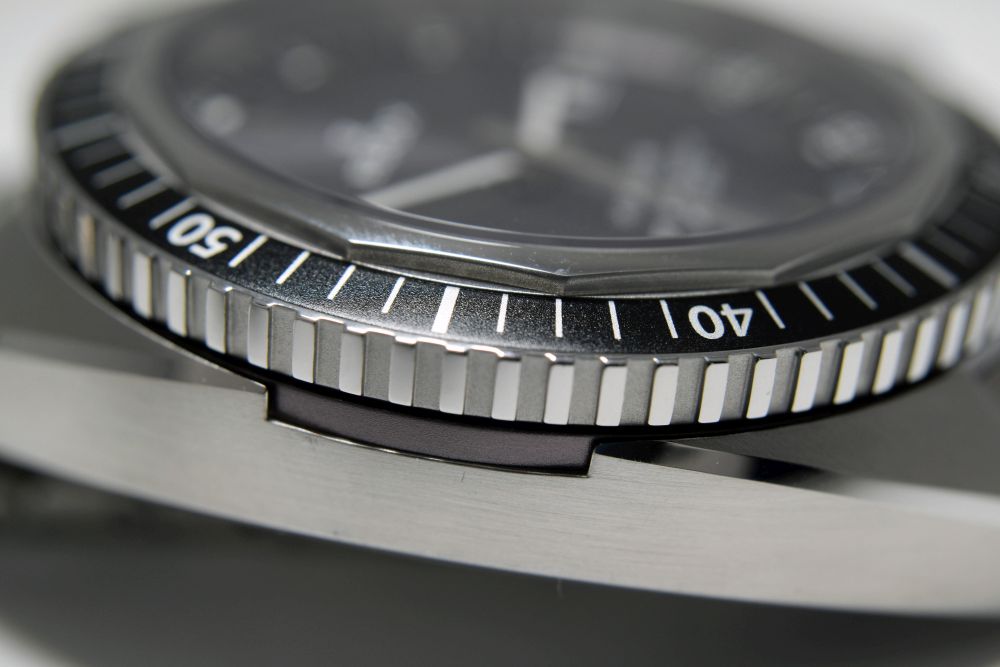 The crystal is a flat sapphire without AR. It is slightly raised, but does its job.
Now the "Master Lock". Basically there is an inner ring under the bezel that this is attached to. There are cutouts in the case that show it. It seems to be made of aluminium.
It's a design gimmick. The crown screws down and has substantial crown guards. This slides over the top, but in reality the watch could function perfectly without it. However it is a gimmick that gives it its style, the thing people remember about the watch. I could live without "MASTER LOCK" being written on it though.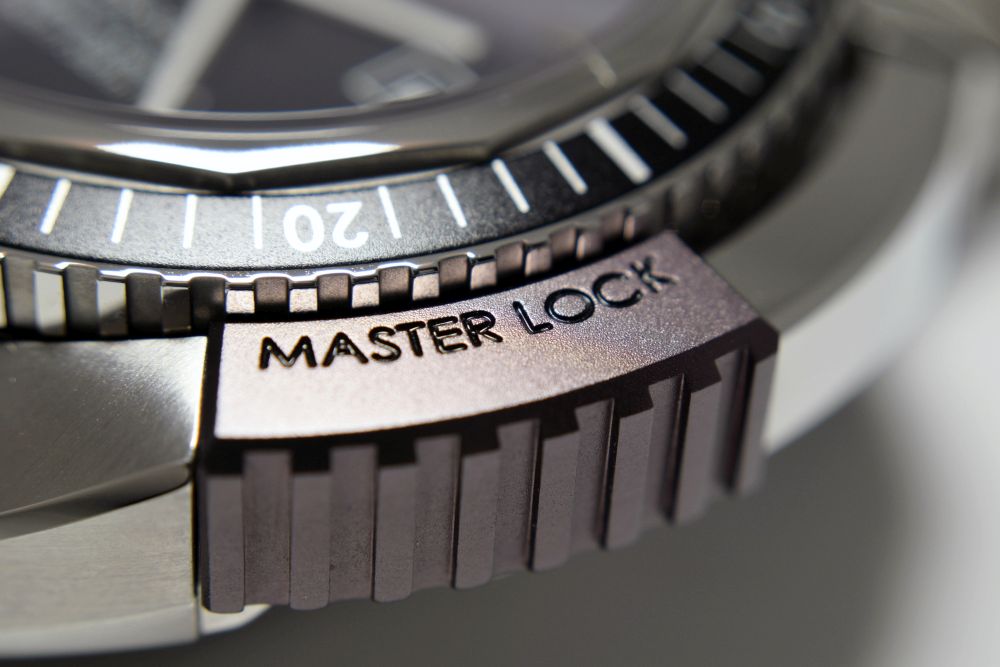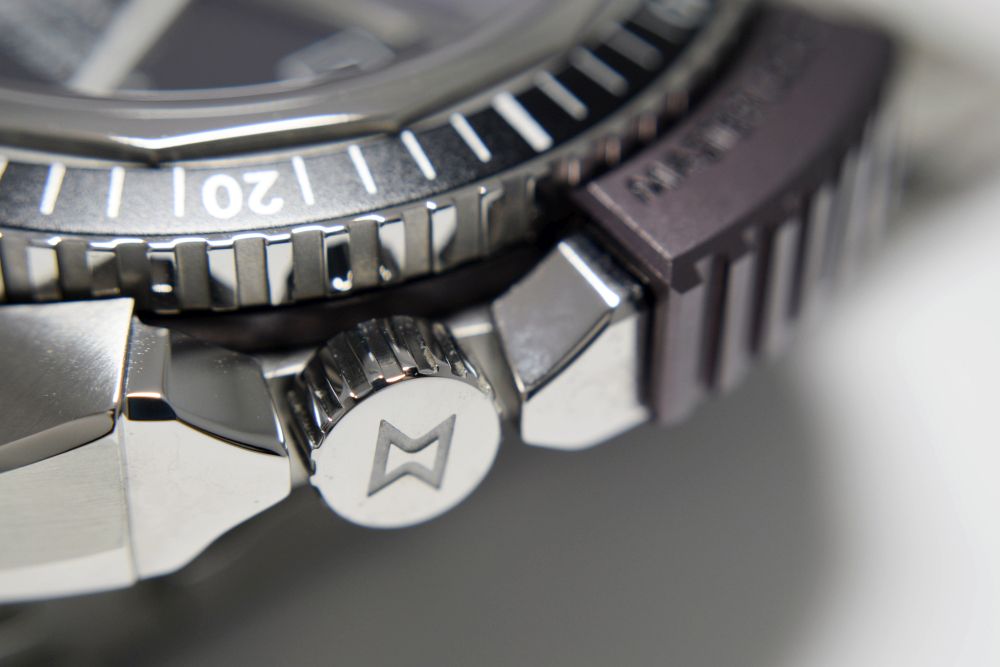 So, seems I'm a bit down on this watch then. Crap bezel, gimmicky design, un-diver like face, silly end links and stupid RRP. And it's quartz.
However, back to what I said I the start, there is nothing logical about watches. As a whole, I really like this watch.
To me it looks "retro futuristic" it reminds me of the Seiko Giugiaro watches from the 80s. I also like it, this version only though, for the juxtapositions.
A big divers case on a substantial strap, but with the face of a dress watch. I love the sunsburst, slate grey, face. It looks so nice and classy. The watch really looks kinda subtle yet imposing at the same time, like a gorilla in a dinner suit. I wear this with a suit and from a distance it looks intriguing and striking.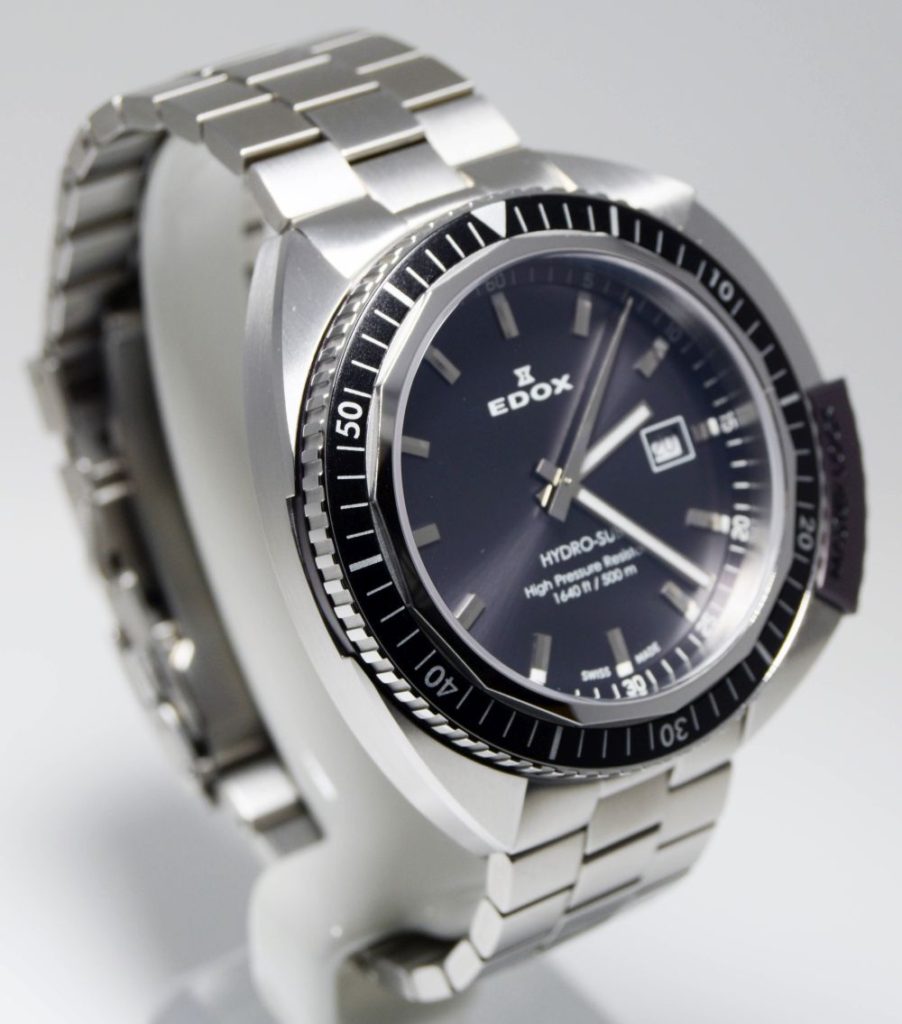 I don't think I'd like the other versions as much. Put a face with dayglo hands and crown guard on there, then it looks like a regular diver and has more competition.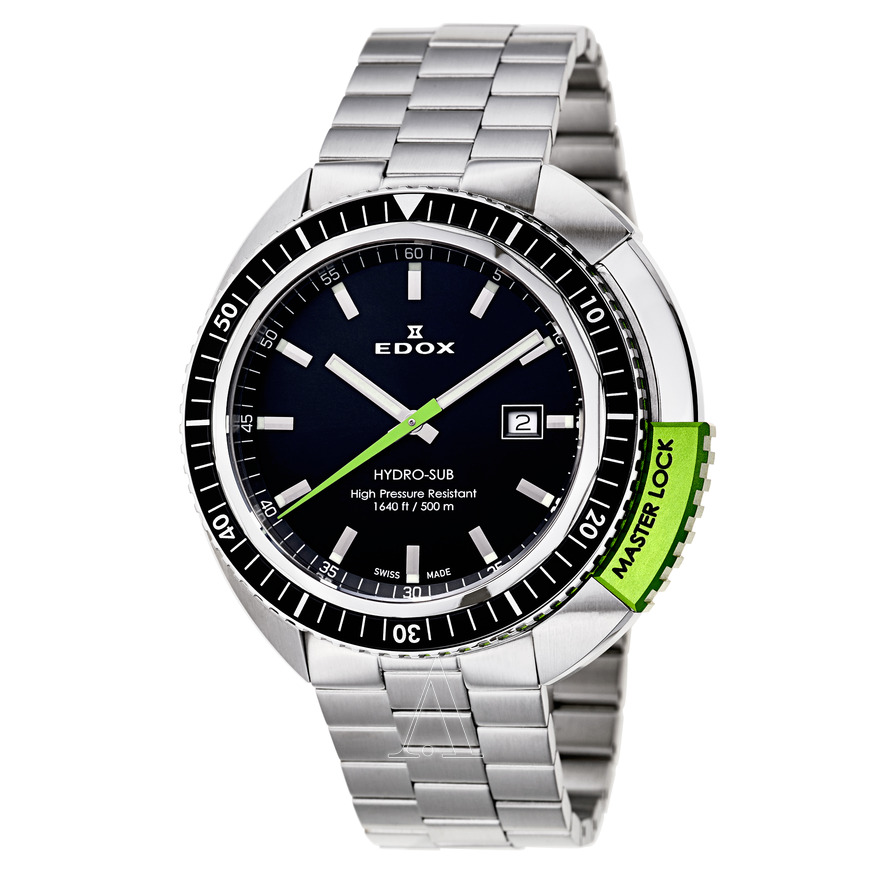 But this version looks great.
If I'd paid anywhere near the RRP for this watch, I think I'd feel a bit short changed. "Swiss Quartz", is that in house, is it a Ronda? The case build is nice, but I don't think its that of a $1250 Swiss watch. This watch is all about the design though.
But for £230 in my hand, I got a good buy and most importantly a watch that I like wearing. If you have expendable money and don't mind having to flip it, next time they come round cheap, I recommend you have a punt, but only if the pictures don't put you off.
I bought this to review and then flip, but it's staying with me…