Finding the perfect affordable dive watch under £200 is a difficult task. Cramming as many specs as possible into a watch is usually an out-and-out battle against build quality; only one can usually win. It's extremely rare that I find a superbly built diver with great specs, available at a competitive price, that's not a homage either. What's more, how about one that's available right now, in the UK? So you don't have an agonising wait as it shipped from the Far East, not knowing if it'll show up at all? Or even, sadly for us now in the UK, not have to worry about import charges, even from Europe?
During my presentation work for WatchShop, they introduced me to a diver that they've been instrumental in developing – the Depth Charge. I approached it with scepticism when I saw the price; a mere £179, expecting it to be poorly built with average specs. But, immediately my eyes lit up: sapphire crystal, Seiko NH35 movement, ceramic bezel, glossy dial, and it's NOT a Submariner homage?! I had to check it out.
Boy am I glad I did. Let's take a look at why.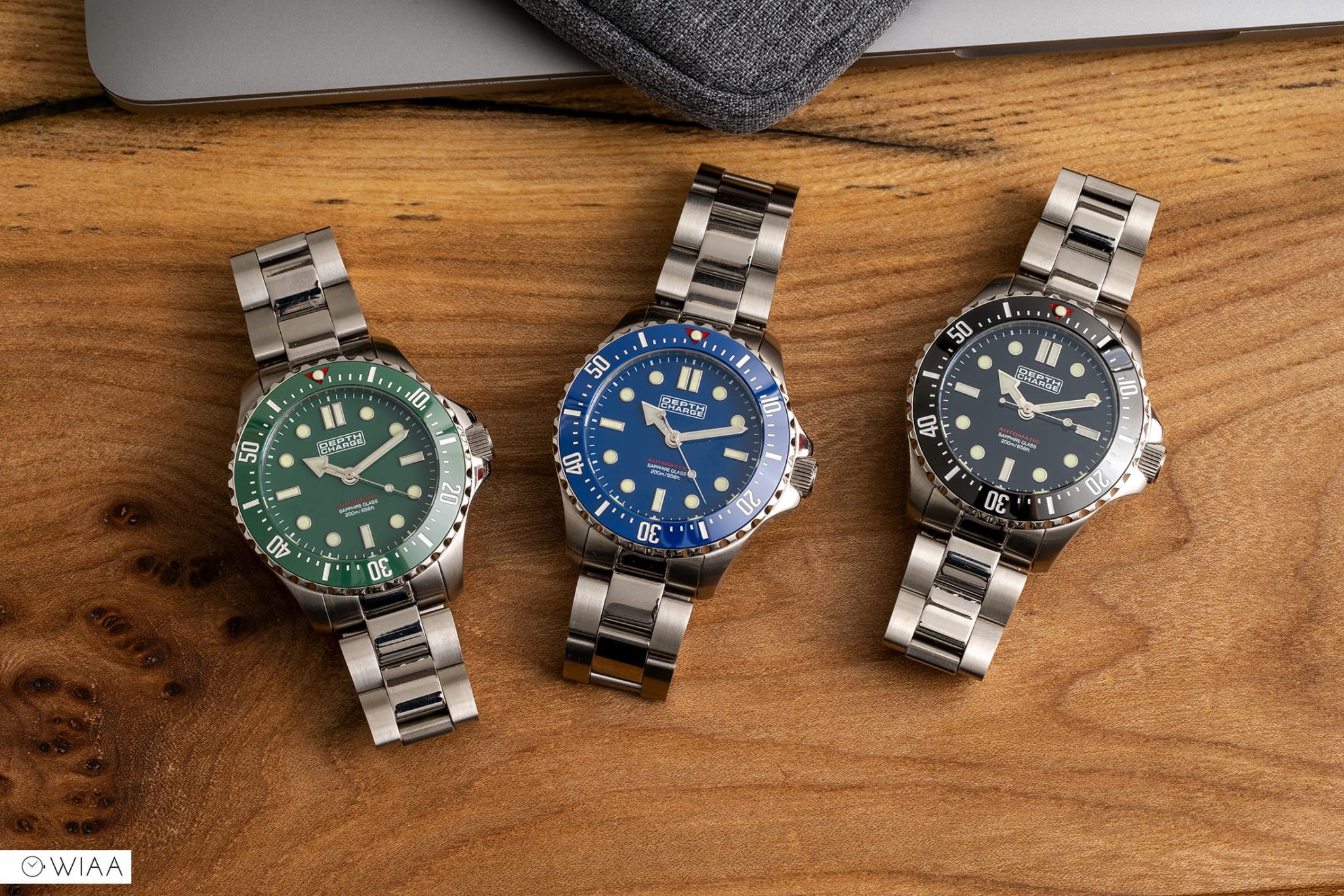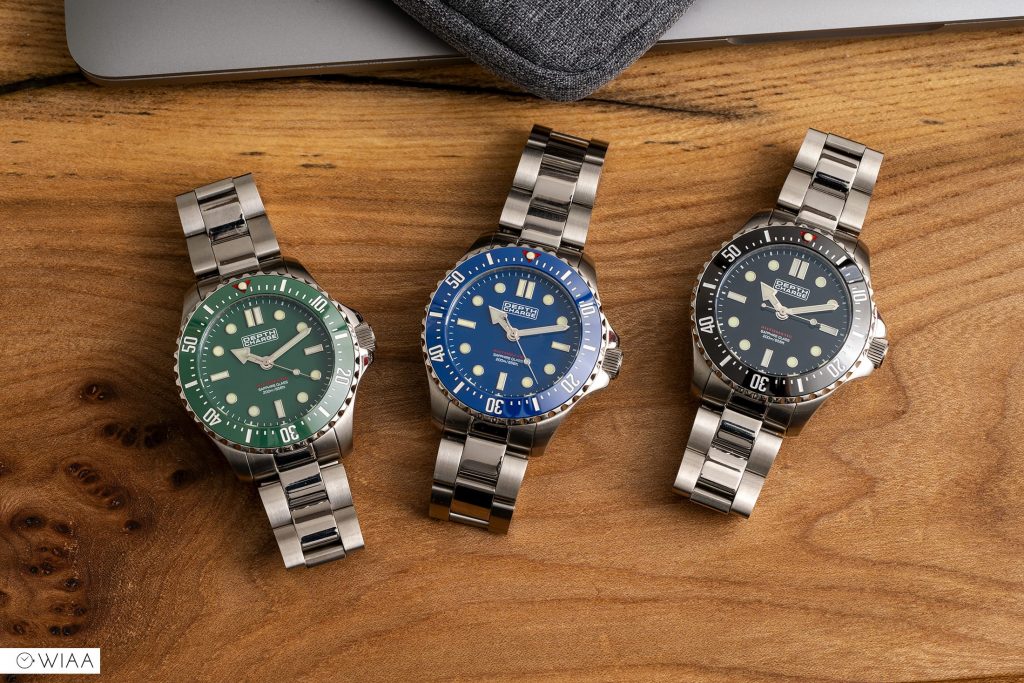 The specs
Dimensions: 40mm diameter x 13mm height x 47.5mm lug to lug
Weight: 168g
Water resistance rating: 20ATM / 200m
Movement: Seiko NH35
Accuracy:

black: +10 sec/day
blue: -9.9 sec/day
green: -4.9 sec/day

Lug width: 20mm
Warranty: 2 years
Price: £179
Buy here:
The video review
The case is on the simple side; a fairly standard barrel shape with polished sides and a brushed top and bottom. The crown guards are also a simple curvaceous protrusion and protect the screw-in crown well, featuring the "DC" logo impressively engraved on the end.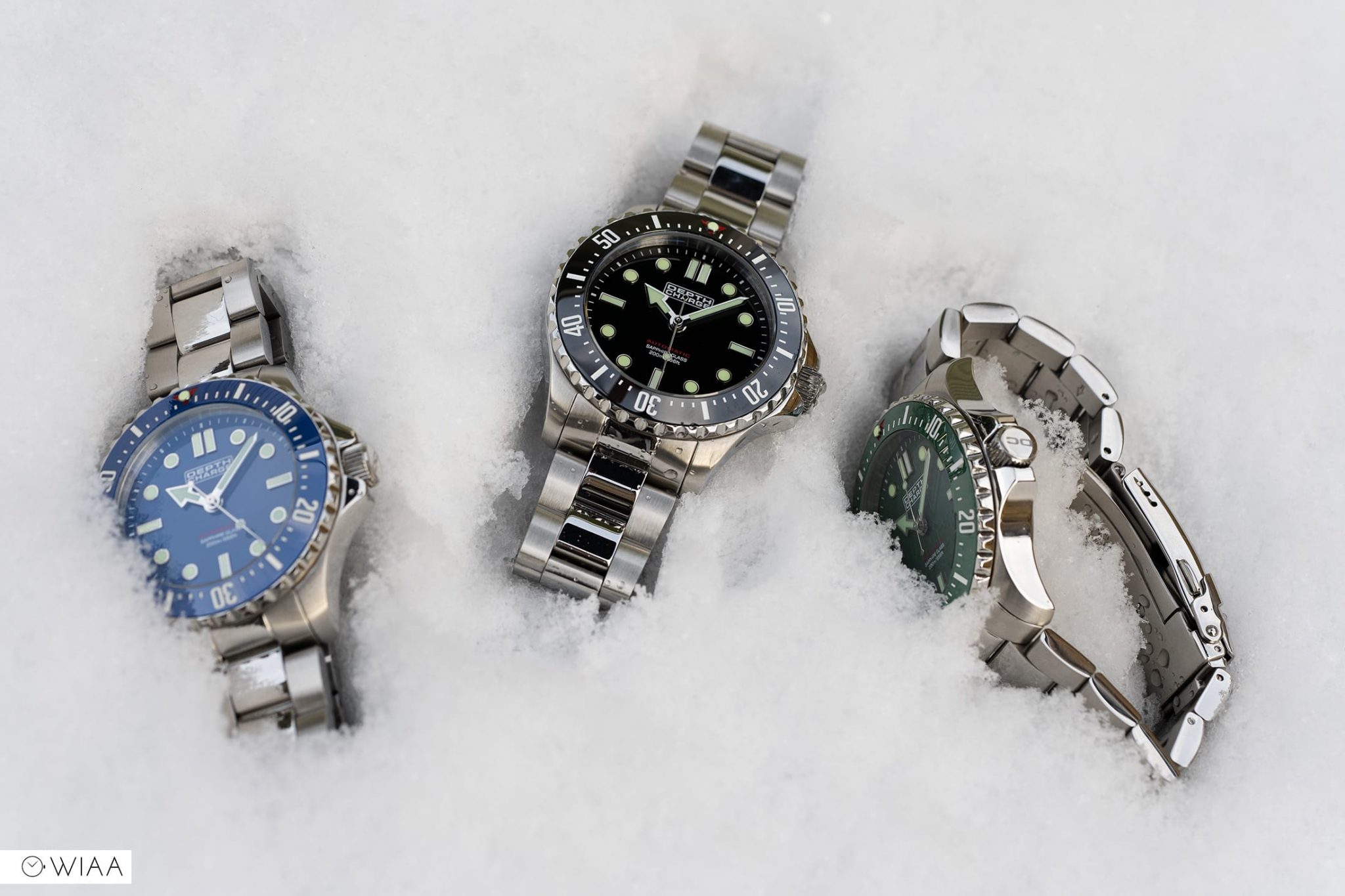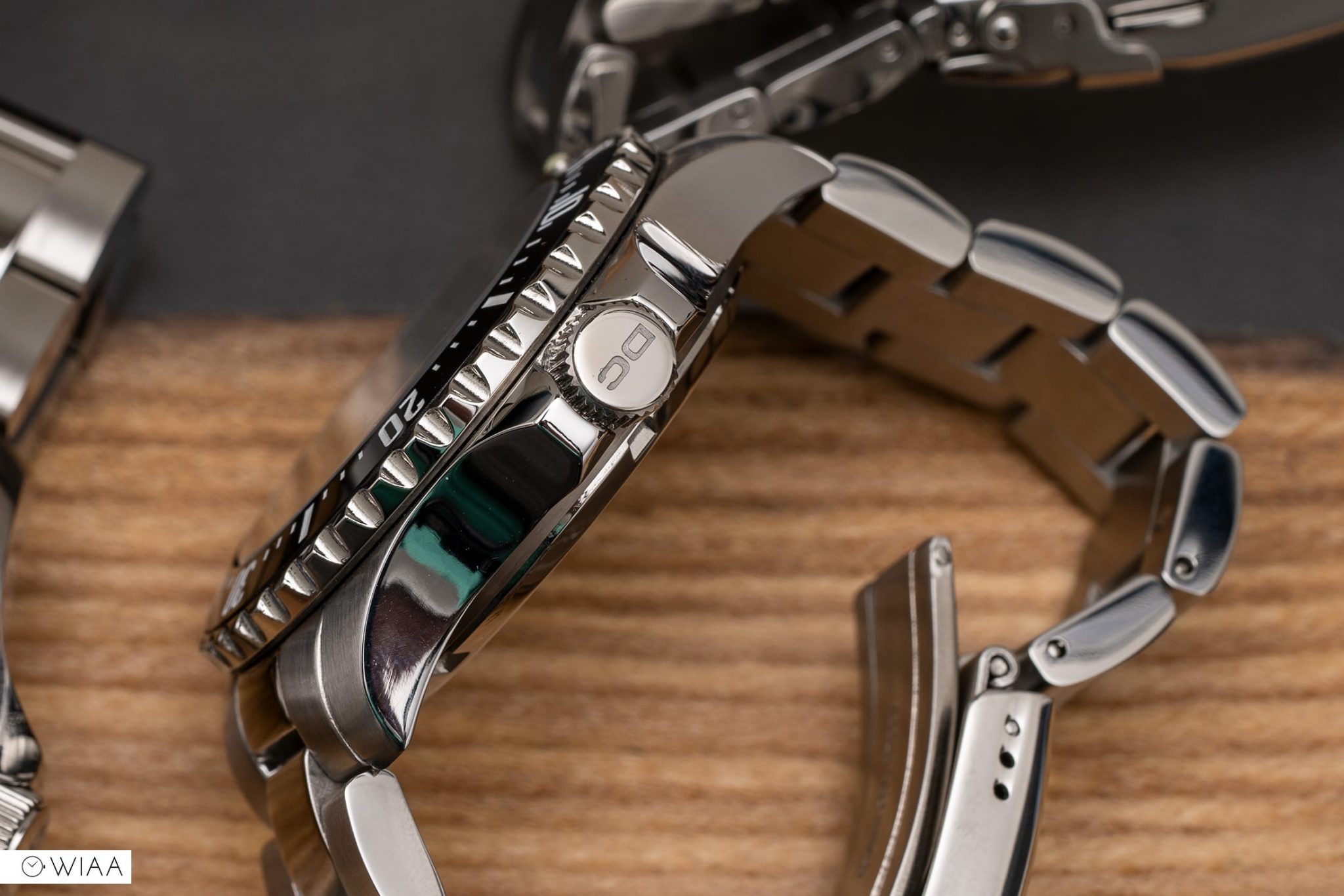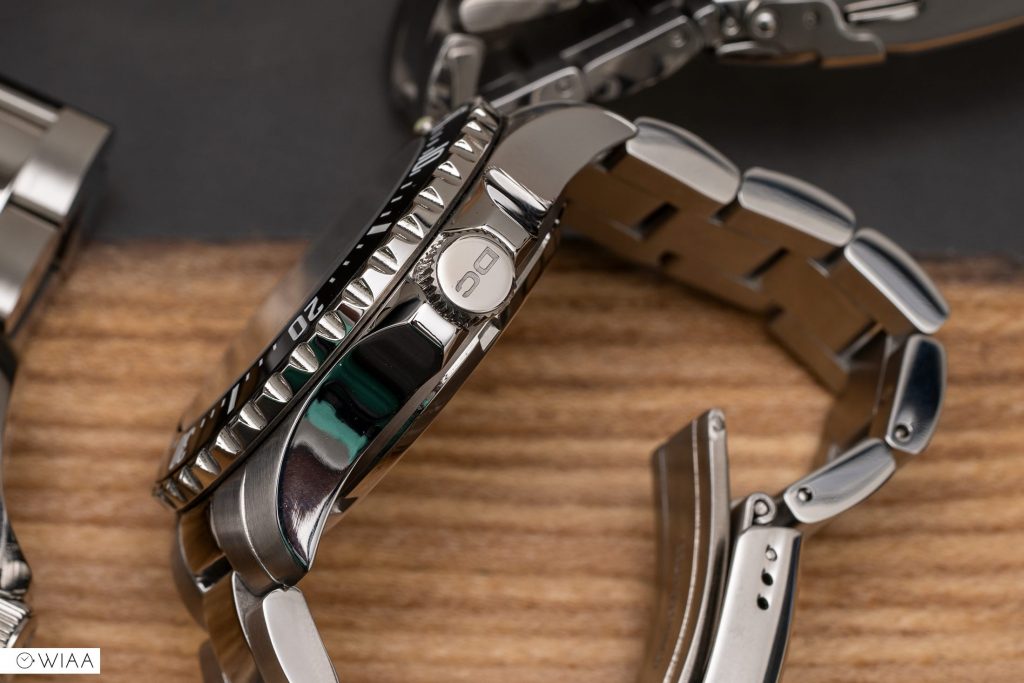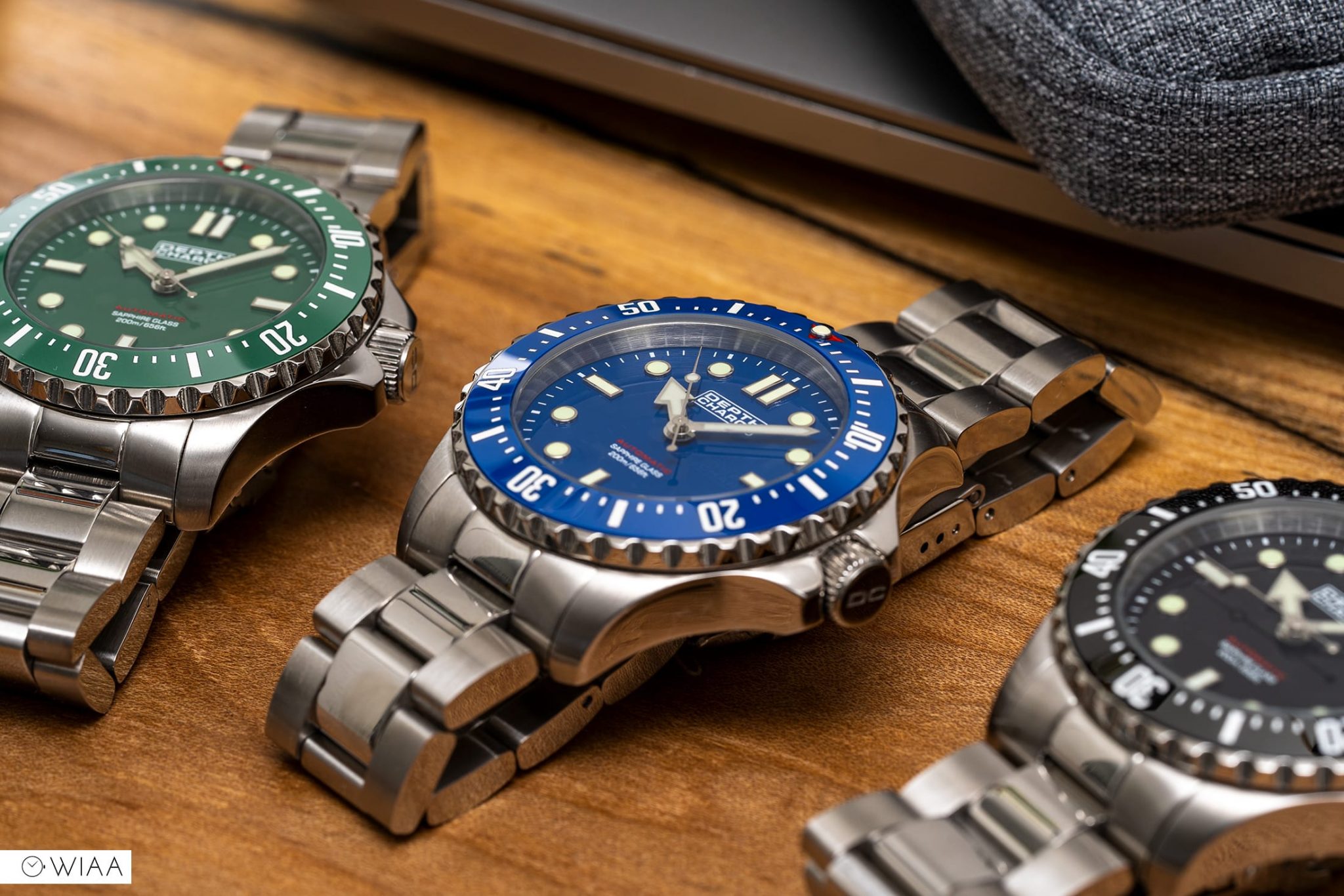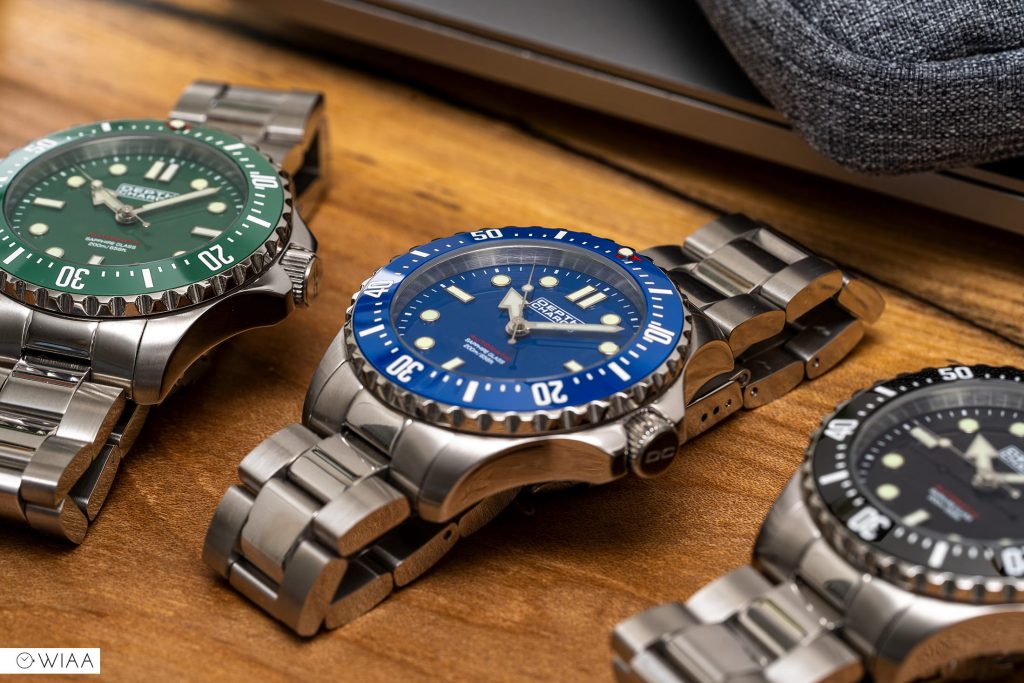 The caseback is plain, with a polished base, the logo at the top and specs around the outer edge. I would have preferred brushed as it's already scratched due to the back of the bracelet when I put the watch down.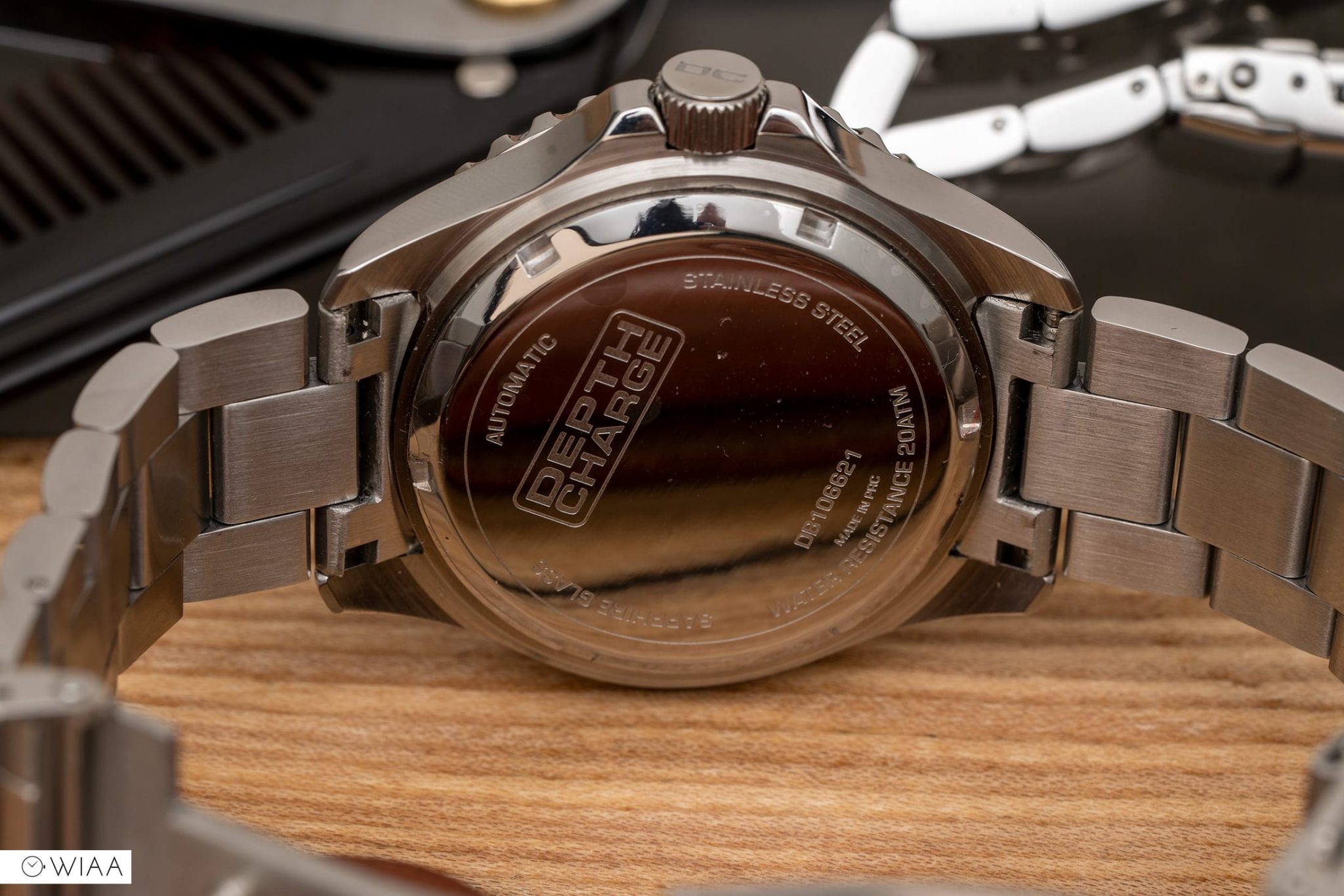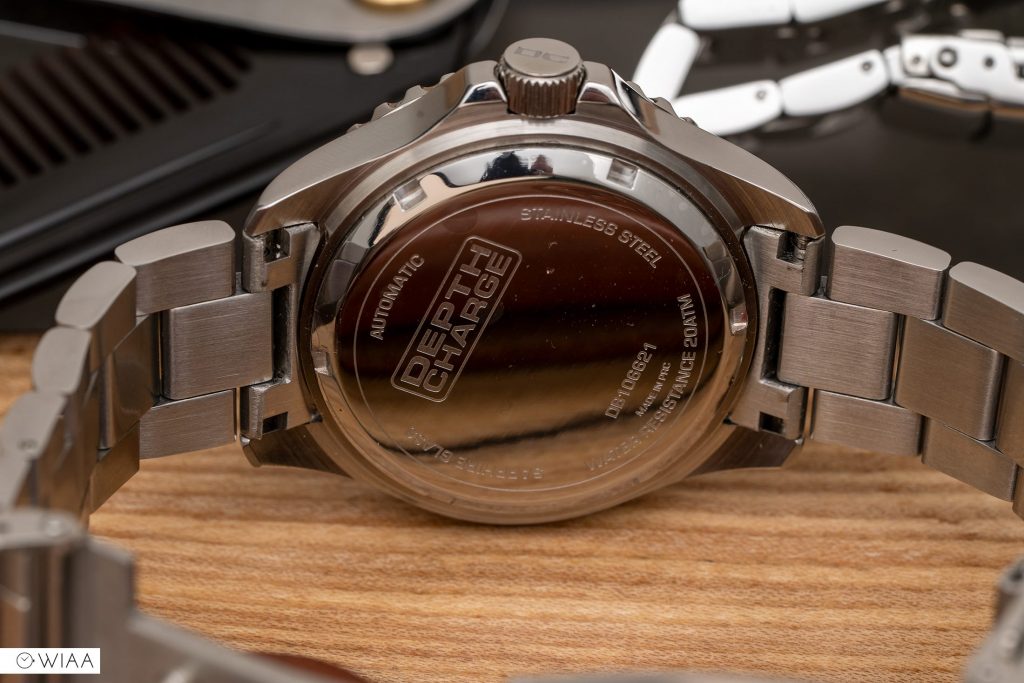 Deep hour markers leave a shadow and reflection on the glossy dial which drastically exemplifies their depth and quality. I also like how the underside of the hands provide a delicate reflection. Glossy dials as a whole supply a much classier, elegant and luxurious appearance; so it's welcome here, on a watch costing a mere £179.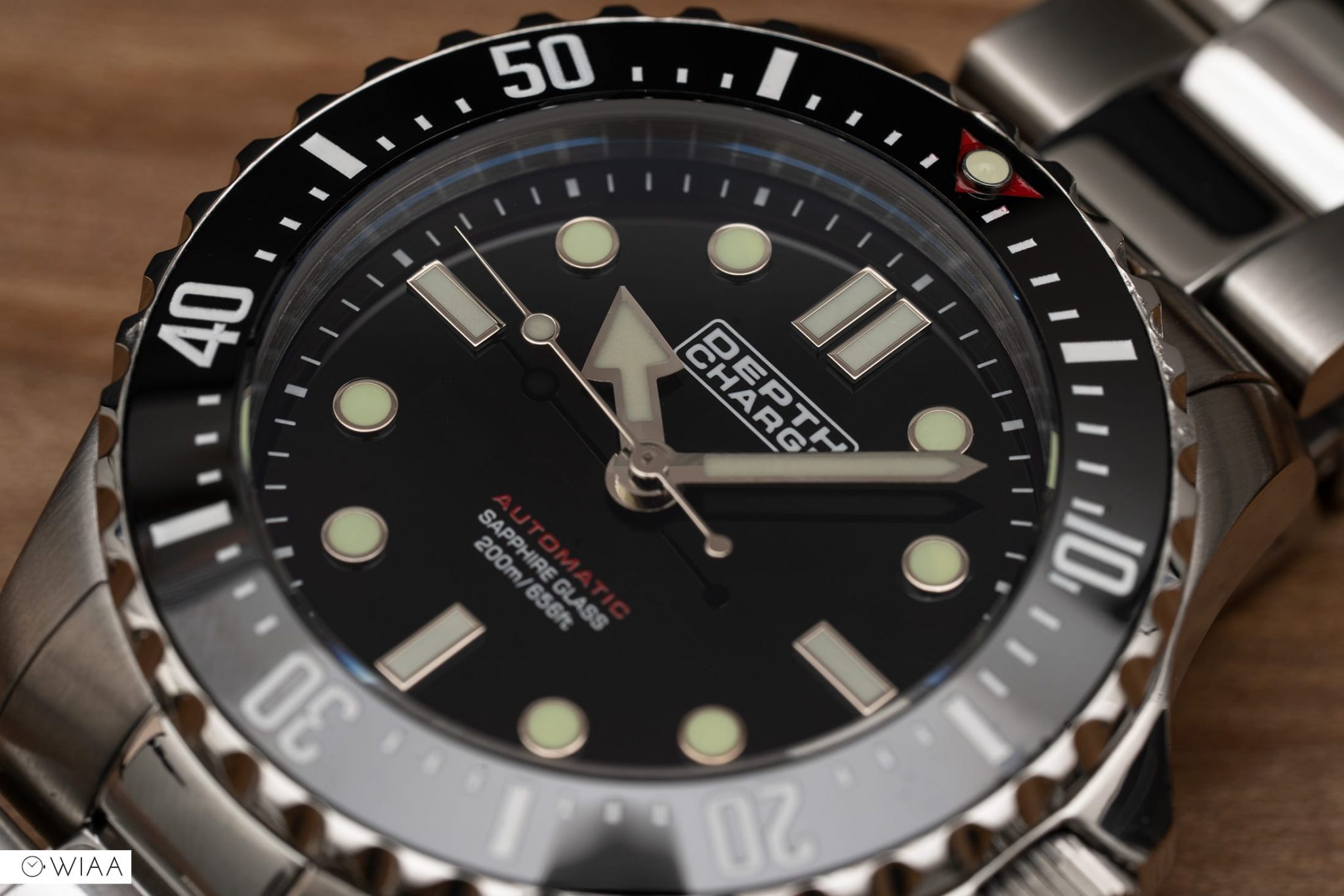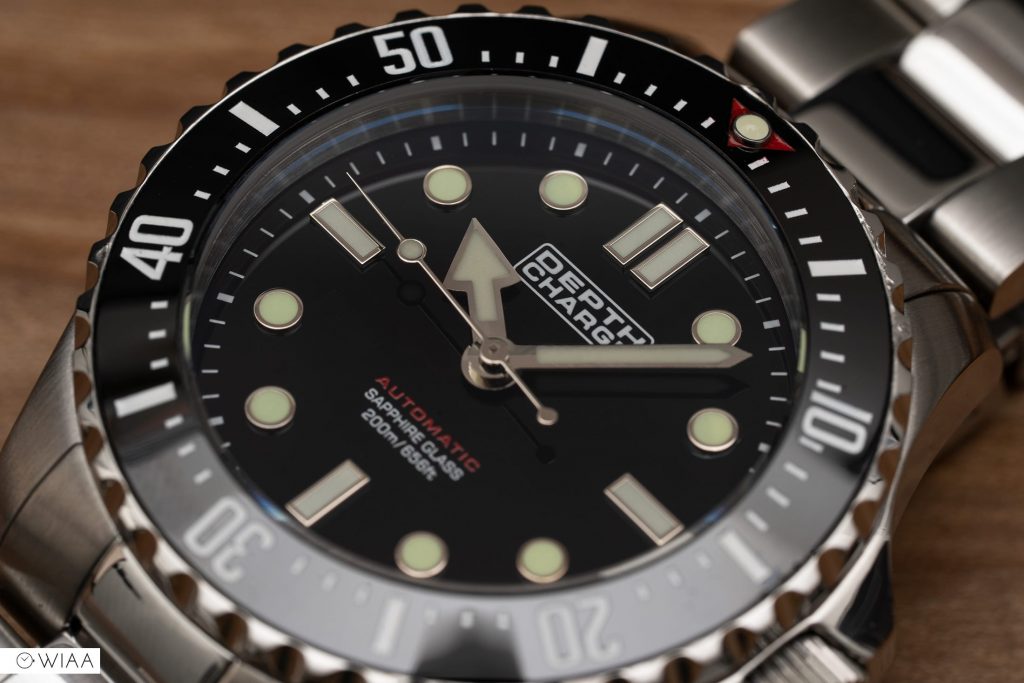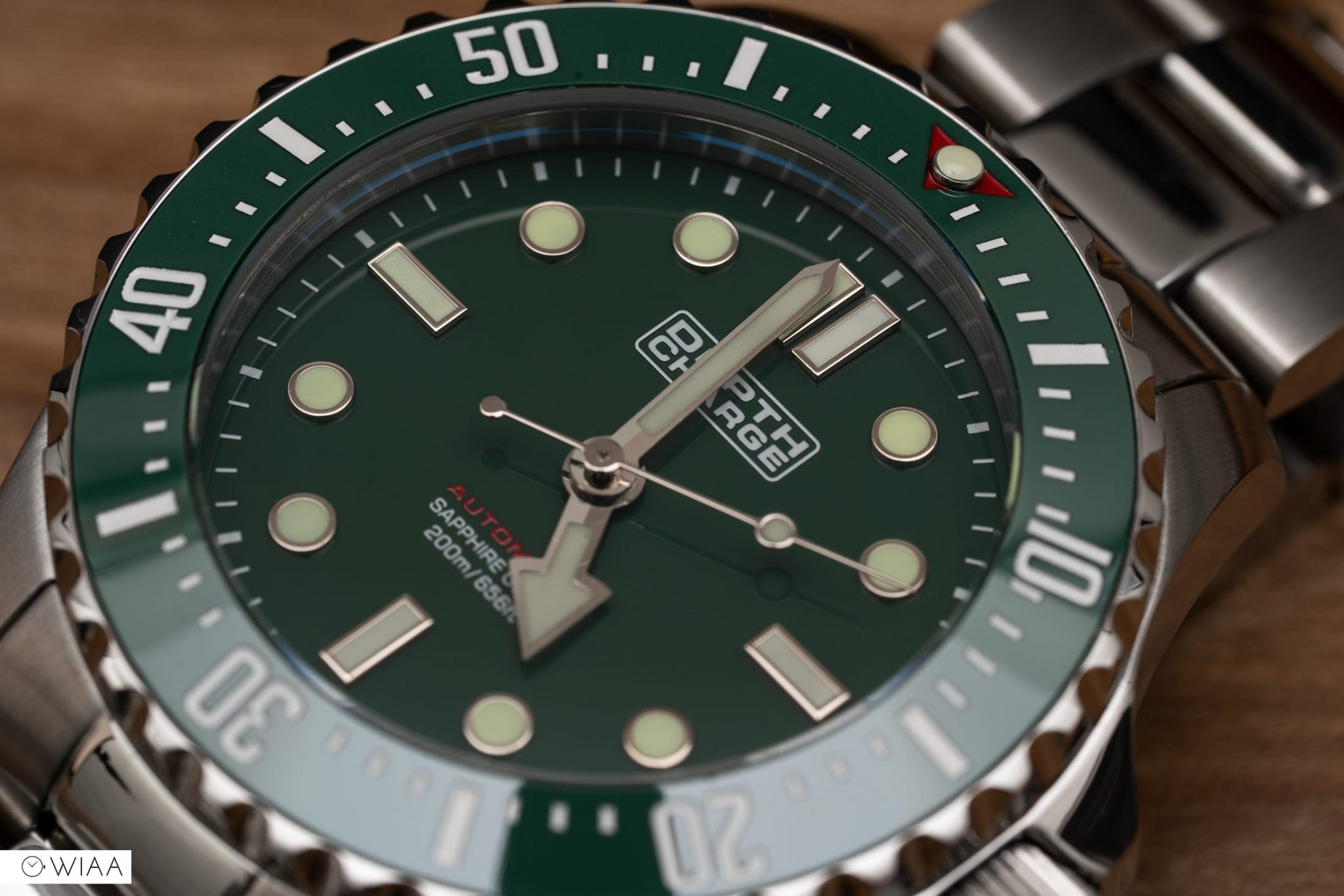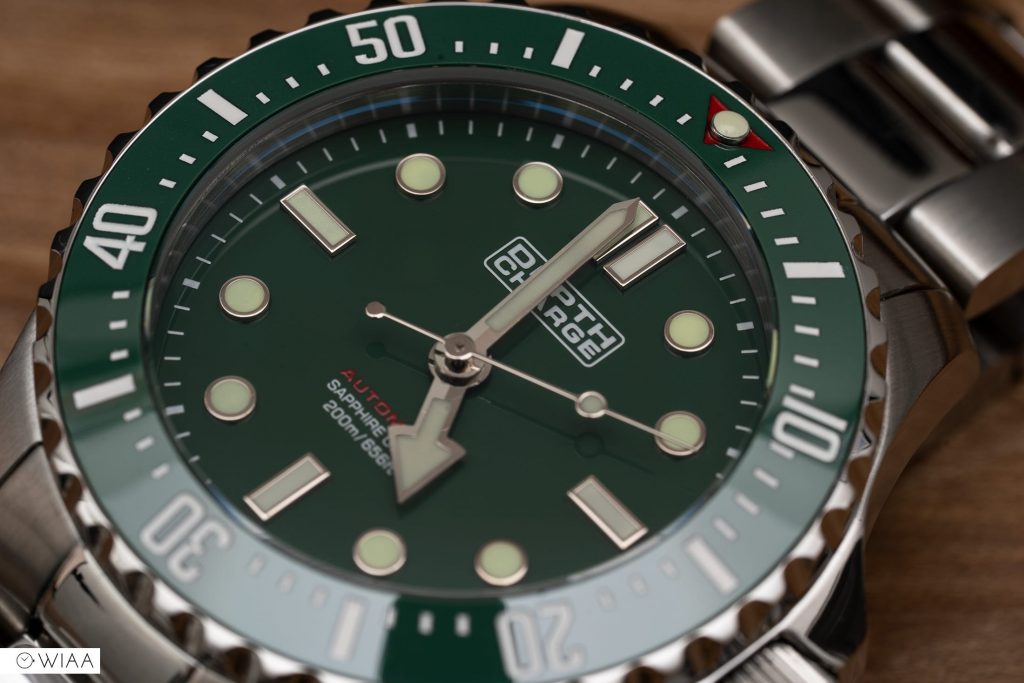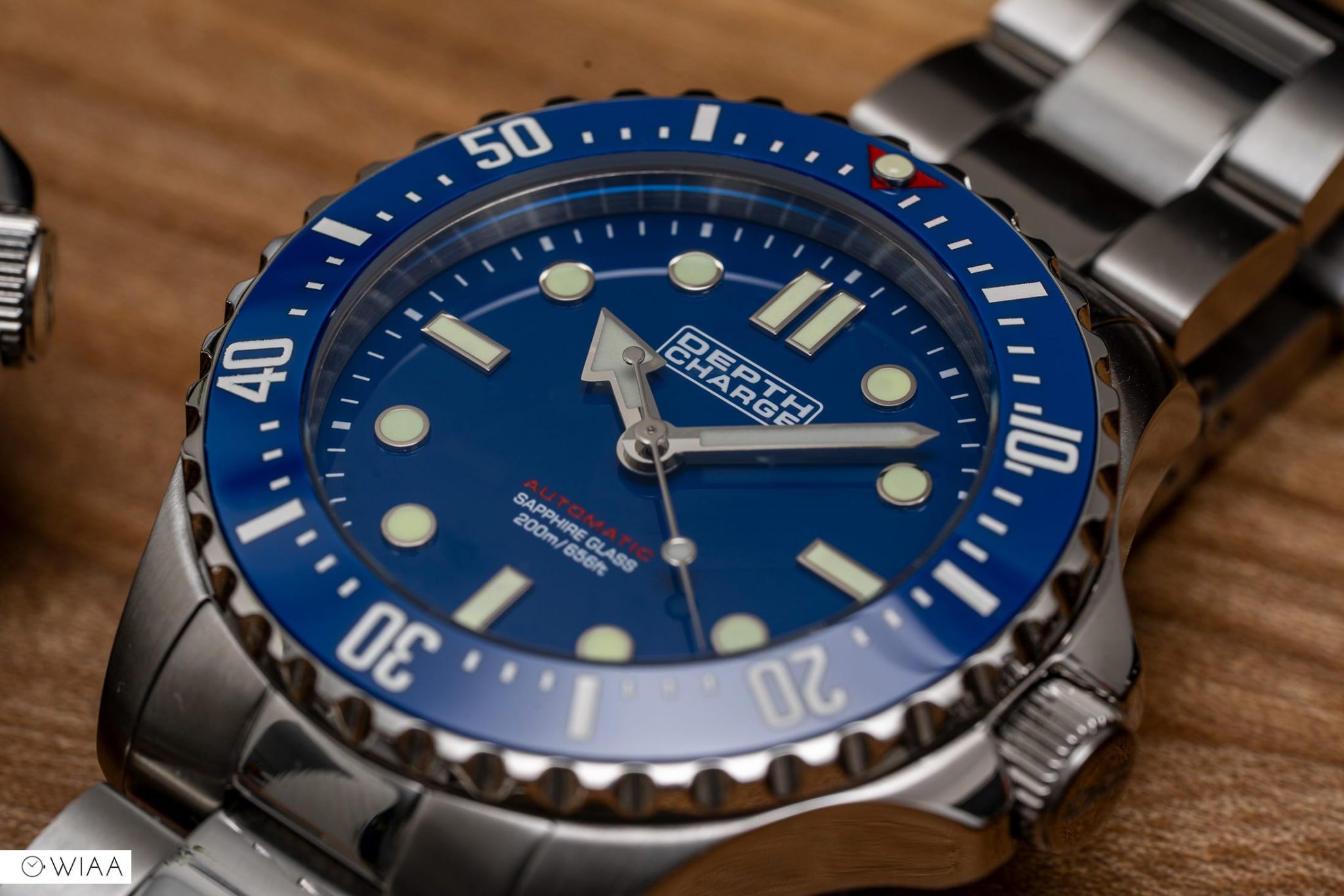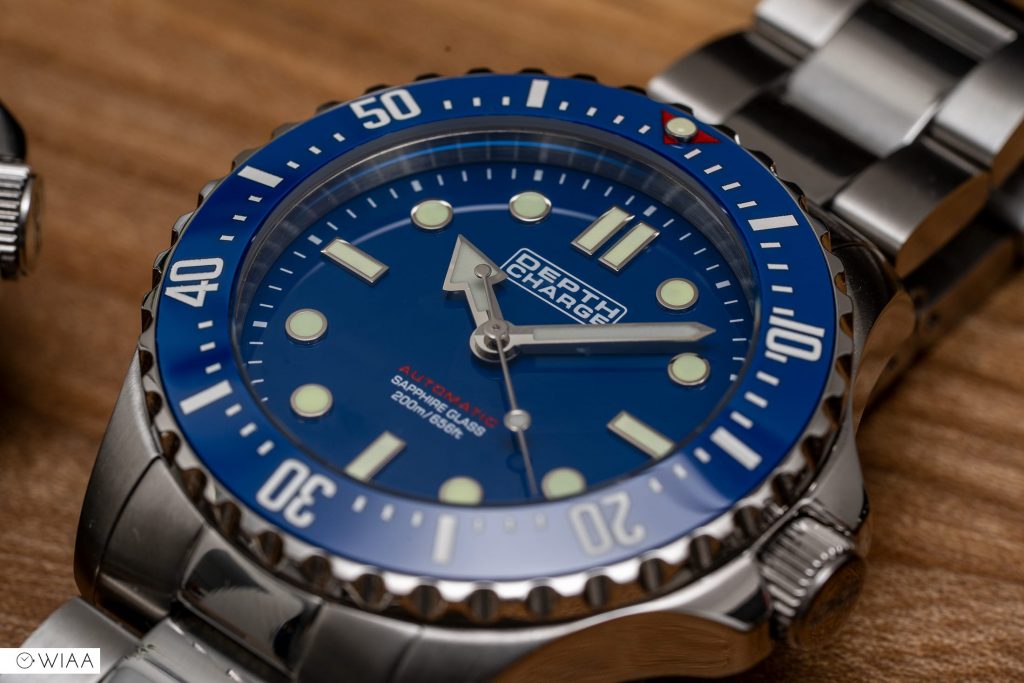 The lack of date window produced an uncluttered, bold and easy to read dial. I prefer no-date dials for this reason, plus I never bother setting them correctly.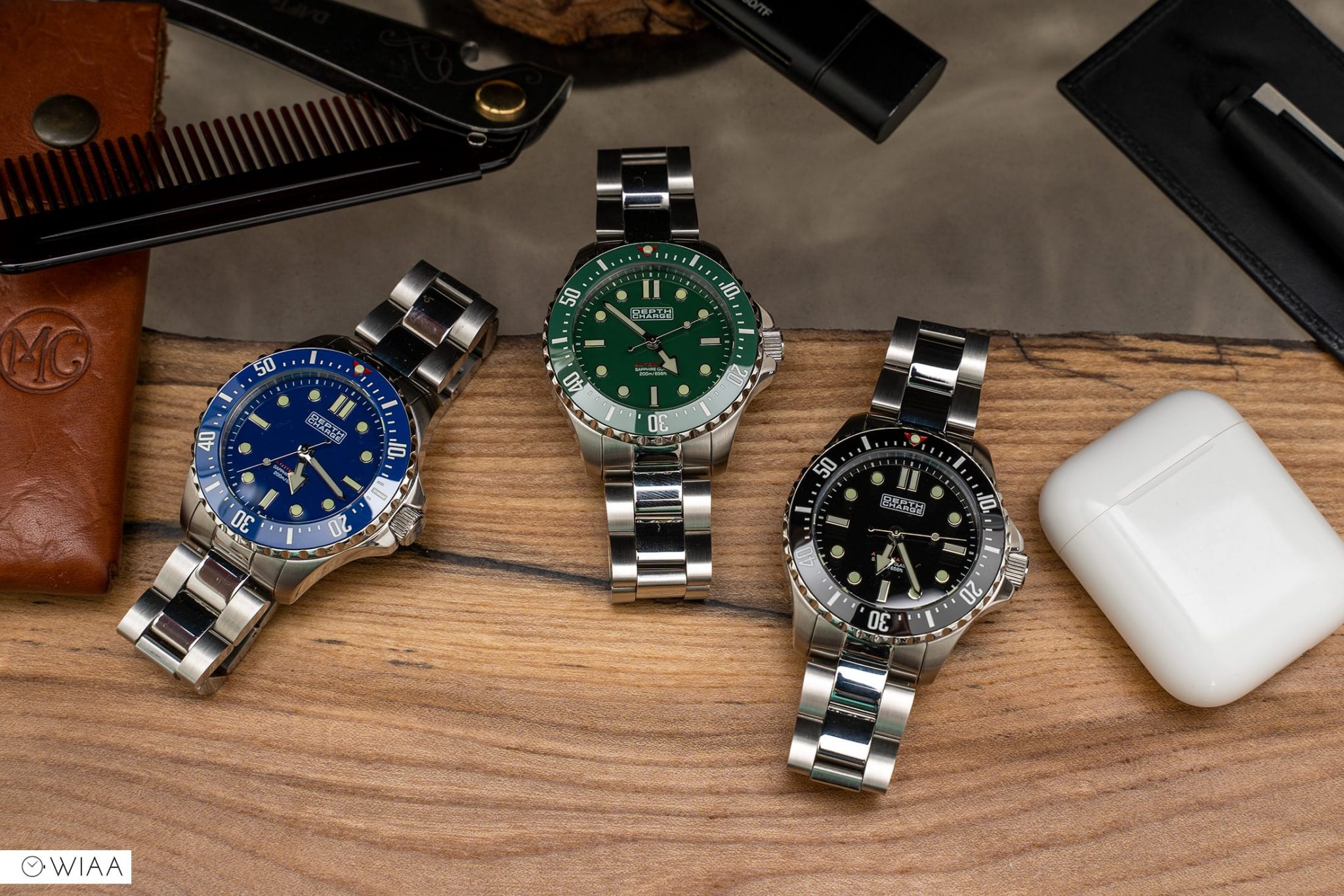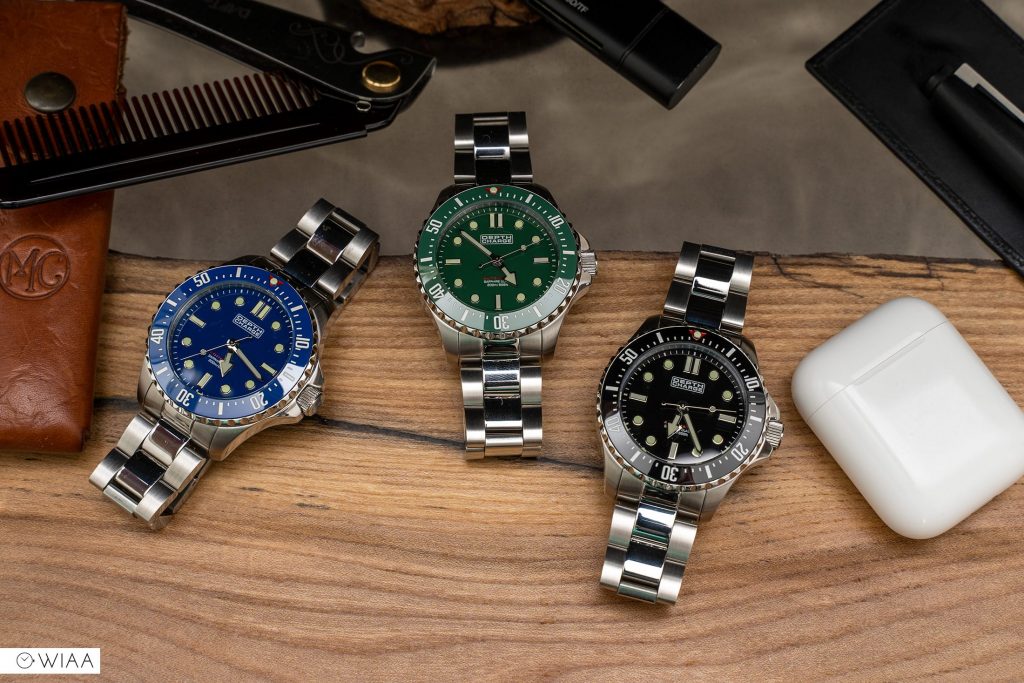 It's great that the dial has some uniqueness about it – predominantly due to the bold arrow hands. I'm so pleased that there isn't a Mercedes hand in sight.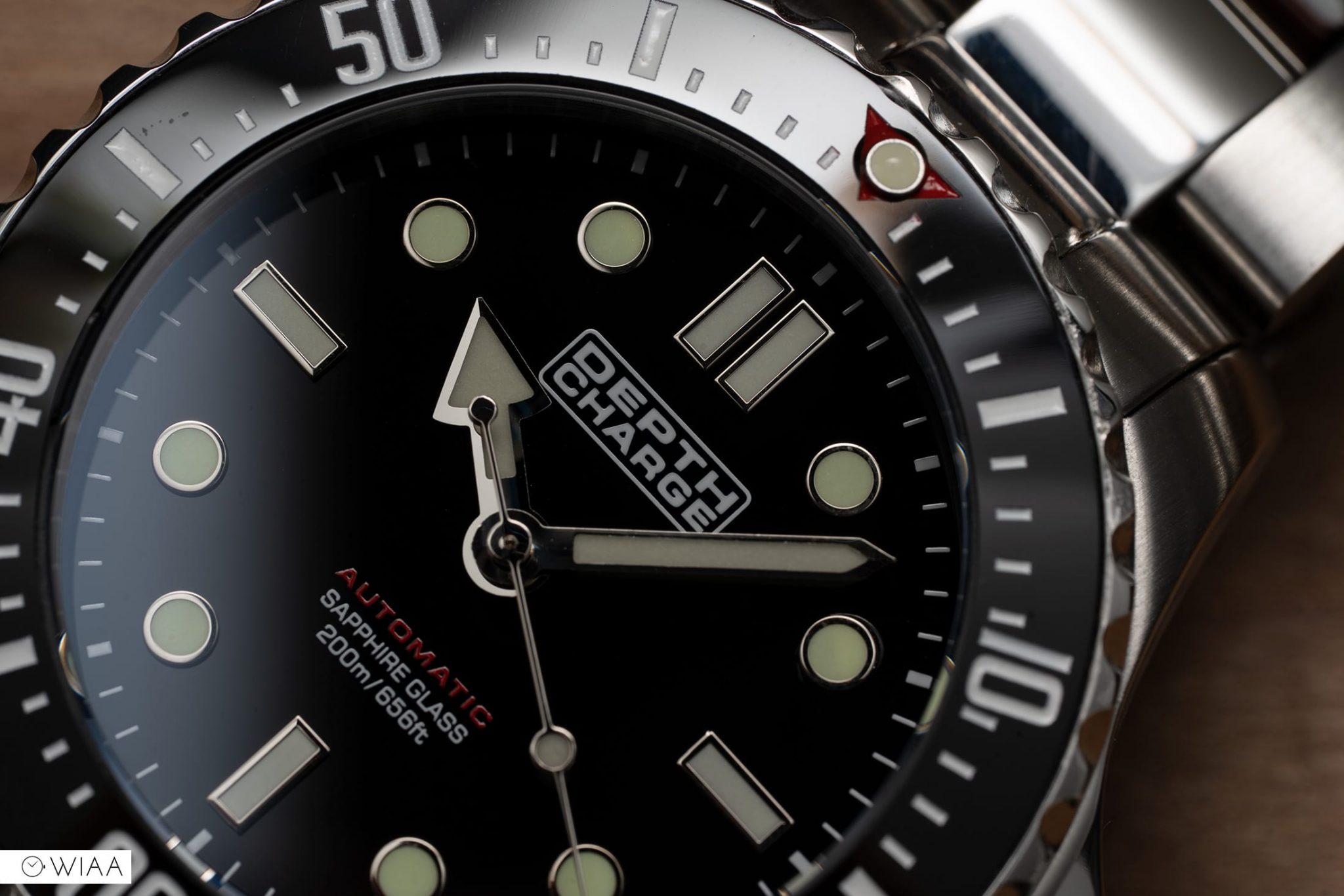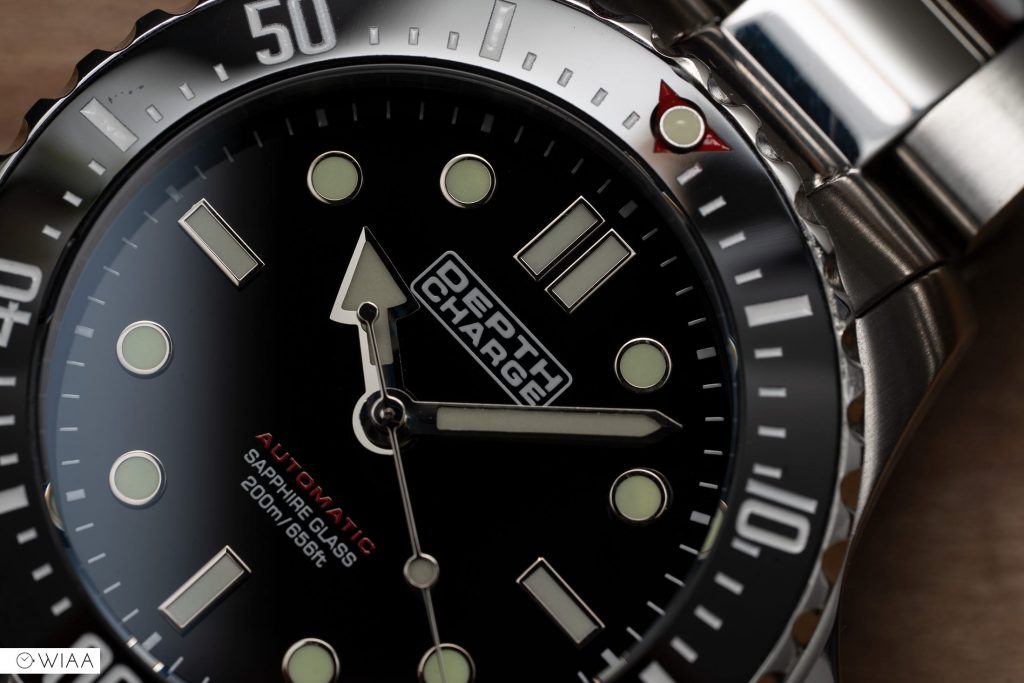 The logo is quite possibly the only thing that may cause some division. I can live with it, but for others, it might seem a bit too overbearing. I must admit, it's not the most appealing design – seems a bit too "tool-like" and not elegant enough for a watch.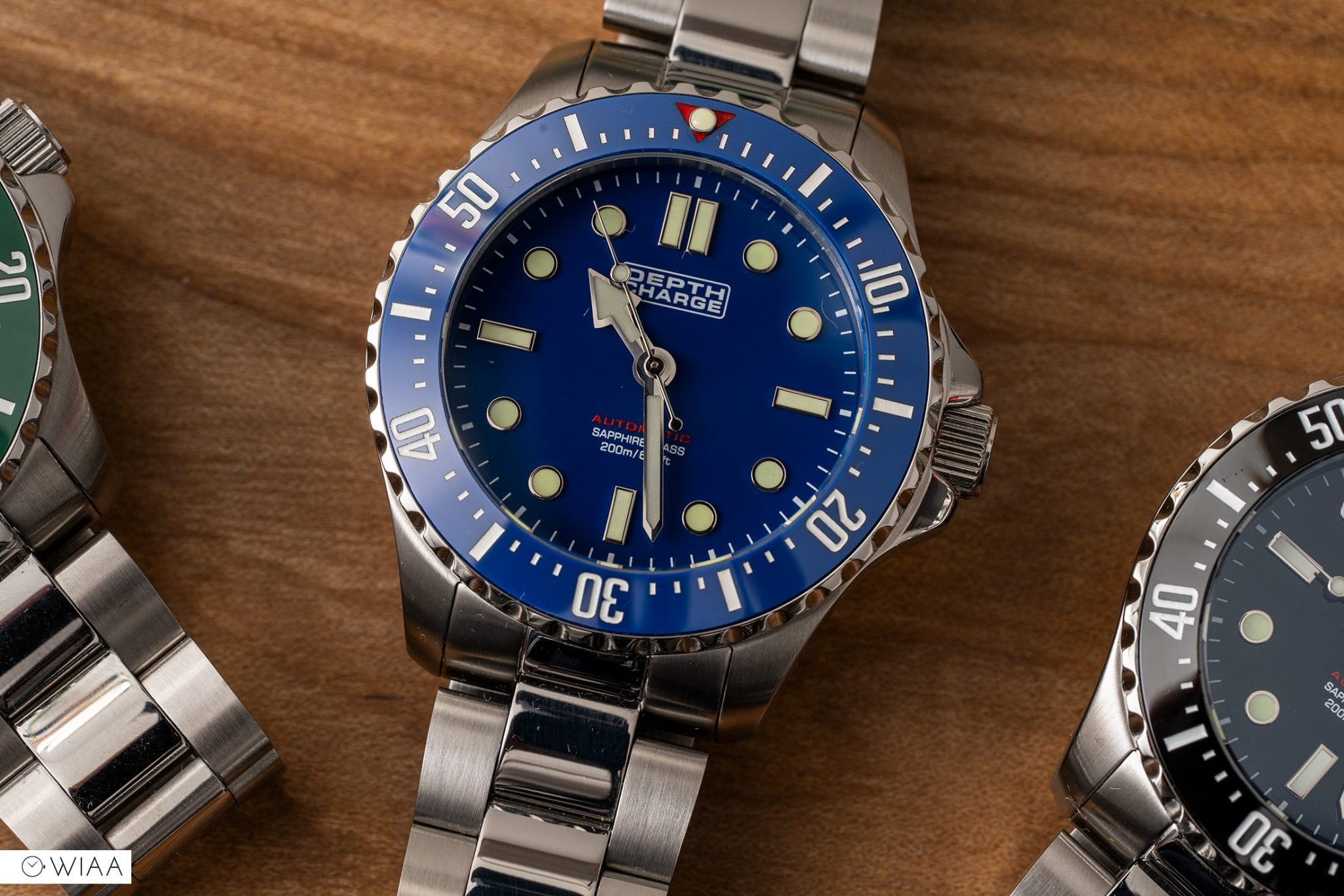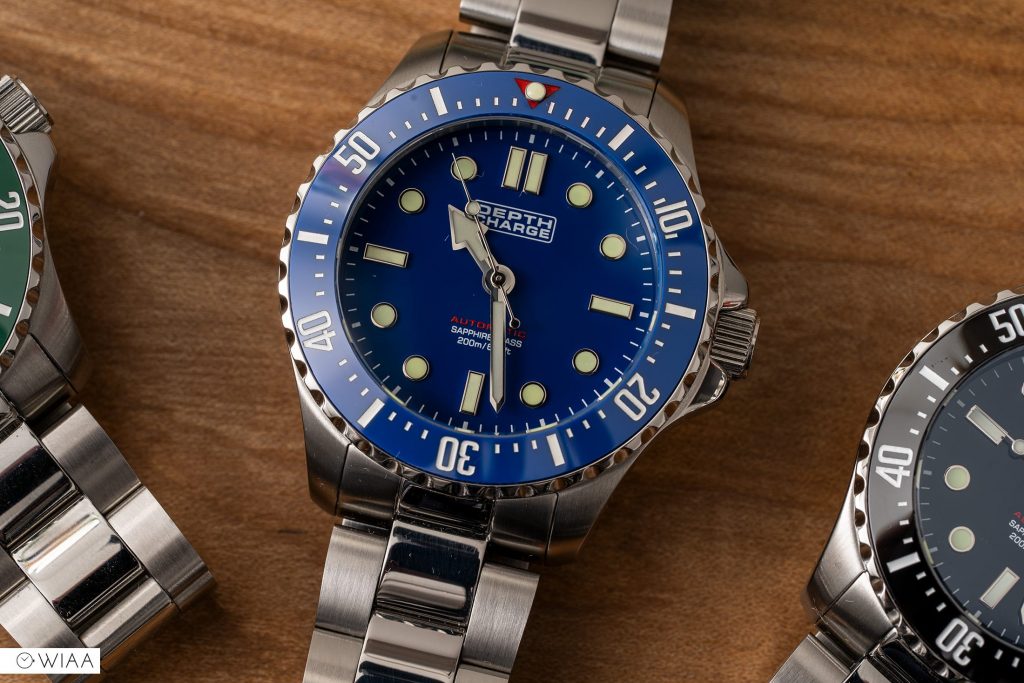 You have three different colours at your disposal, which is a decent selection depending on what you prefer. Each has a well-matched ceramic bezel insert along with the dial itself. The blue and green are pleasant alternatives to the regular black, but there's just something so classic, so timeless, and so elegant about the jet black option.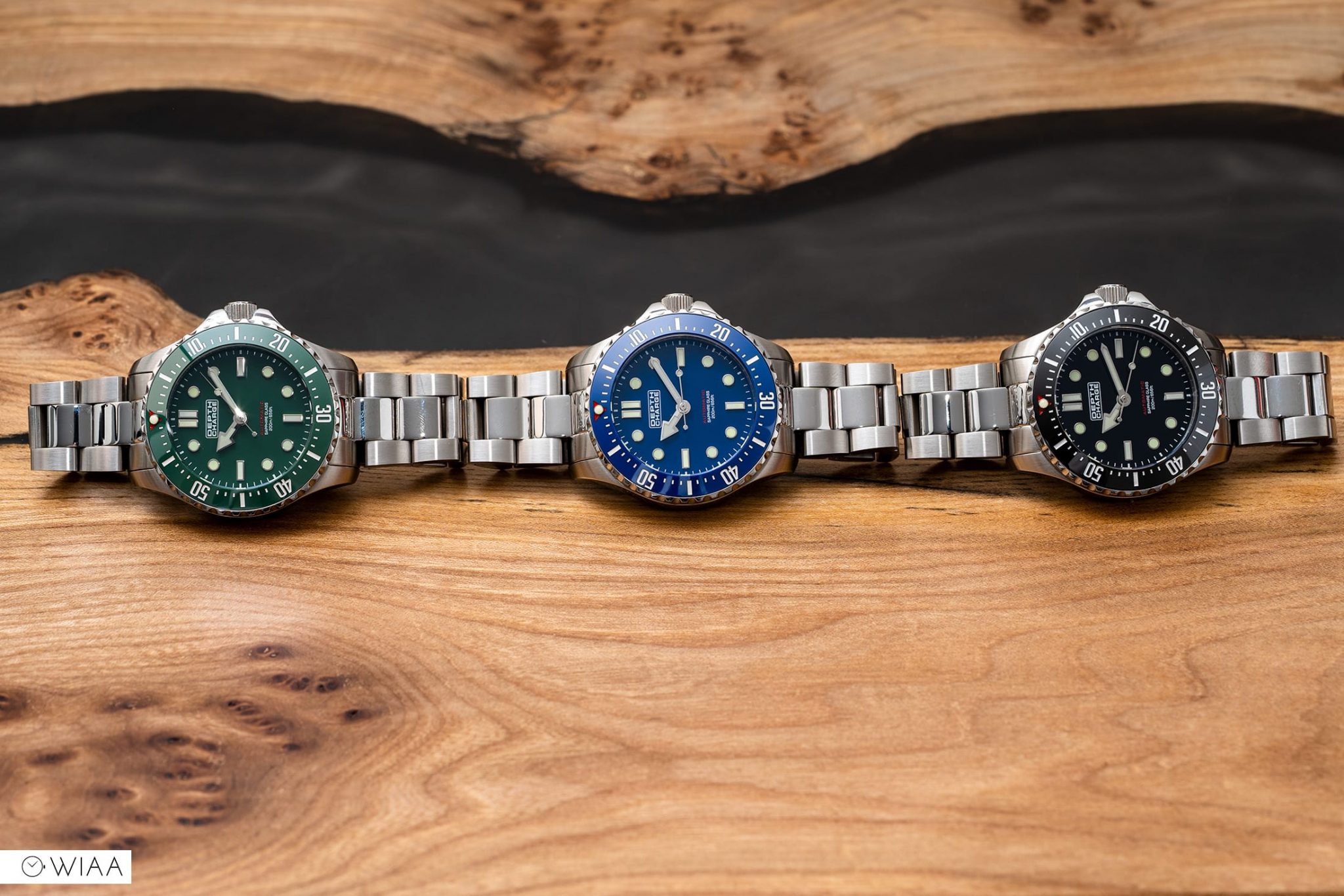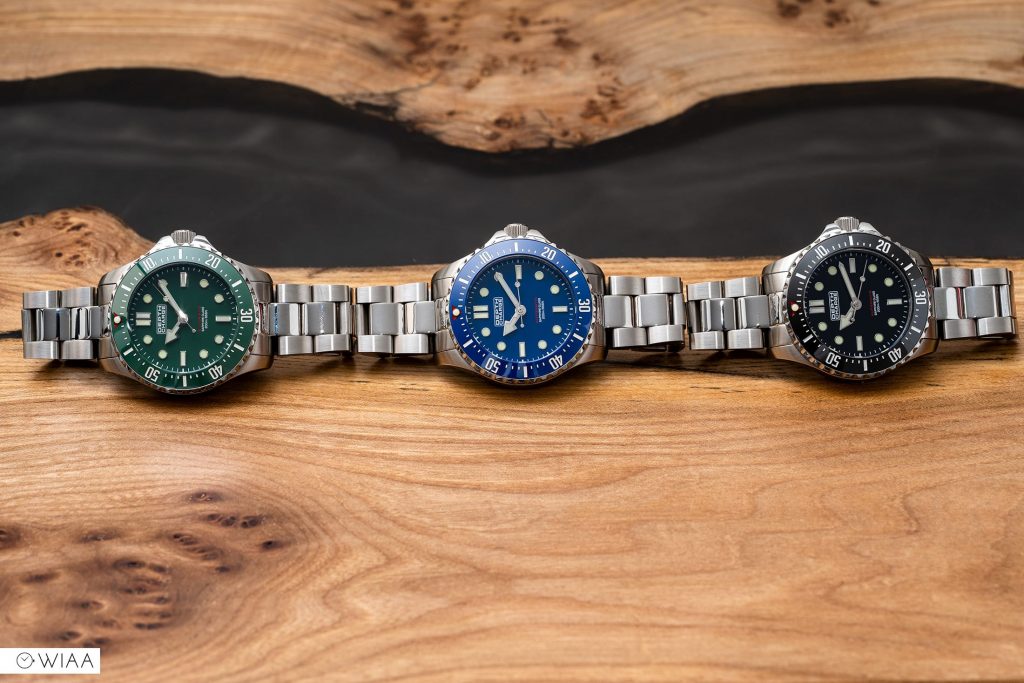 The bezel inserts provide a lovely glossy finish, and all markings are engraved accurately. Sadly only the pip at 12 is lumed, I was hoping that all markings would be lumed but for this much money, you can't have everything. I've noticed a couple of the bezel inserts aren't perfectly lined up, perhaps a quarter of a click out, but Seiko have issues worse than Depth Charge so I'm not too concerned.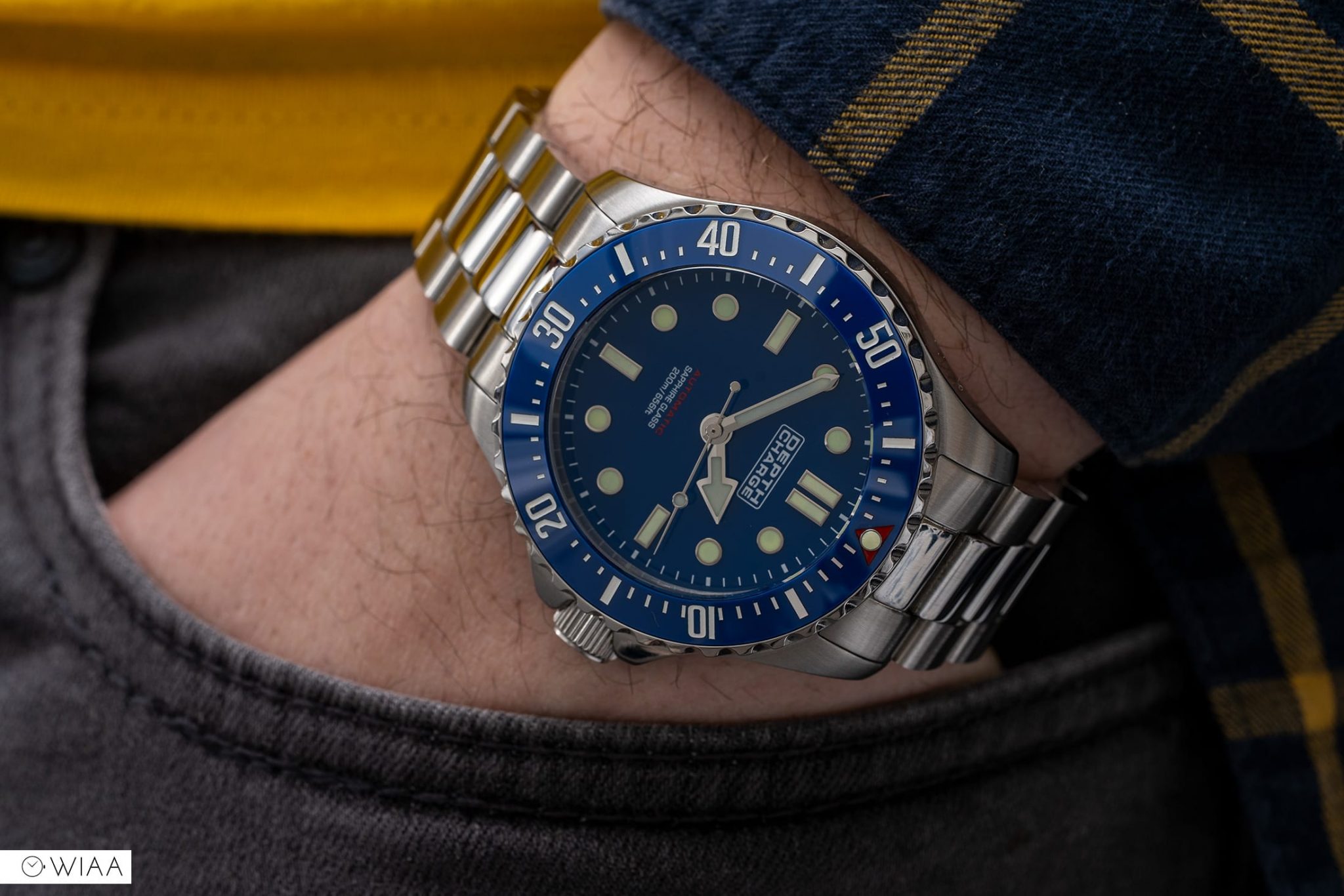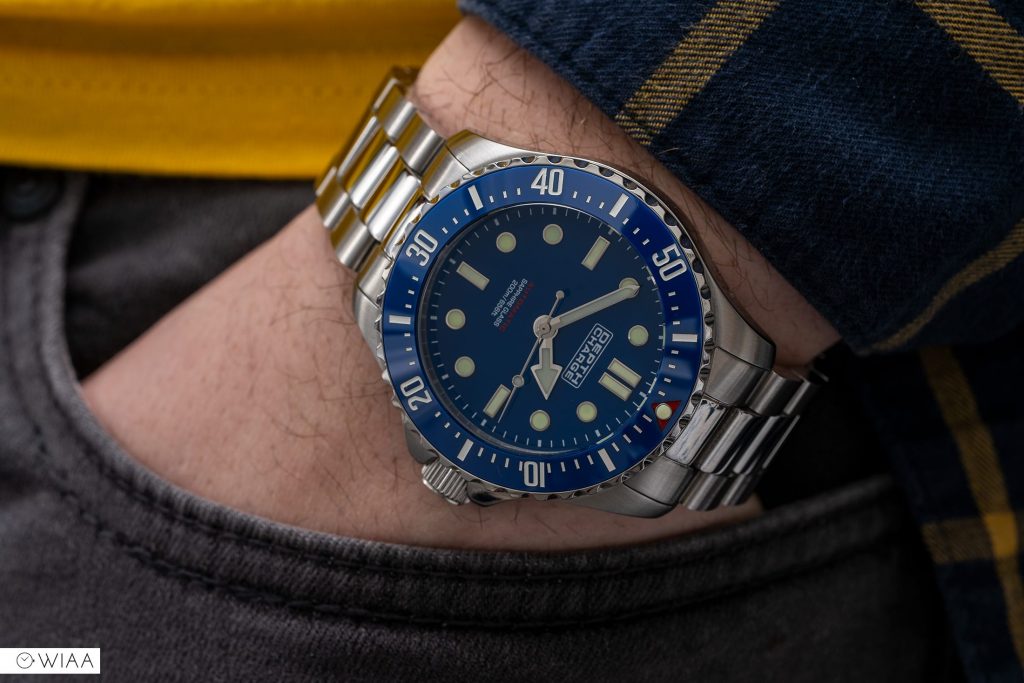 The lume is fairly decent for the price too – not strong enough to blow your mind, but it's certainly noticeable which for me is perfectly suitable.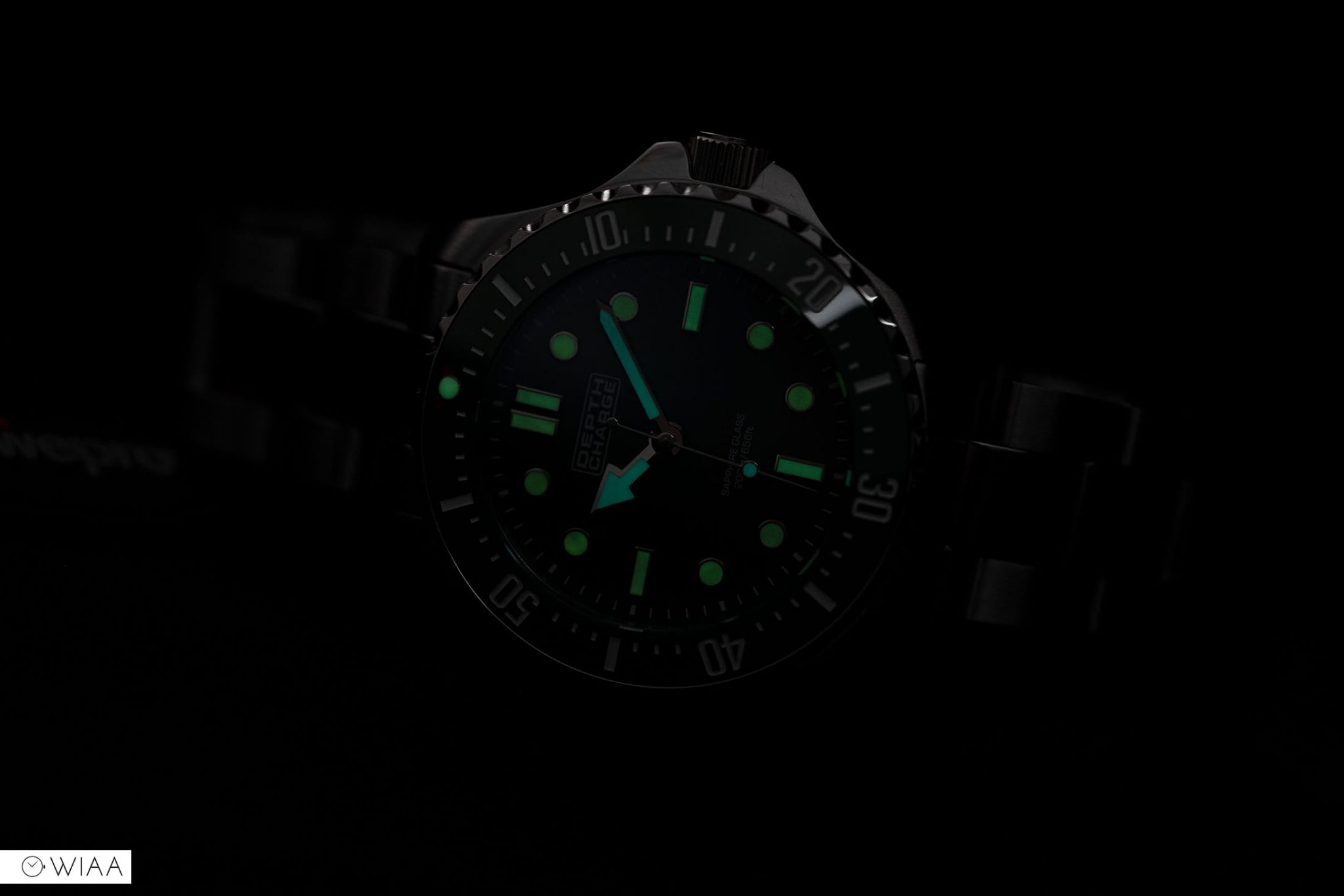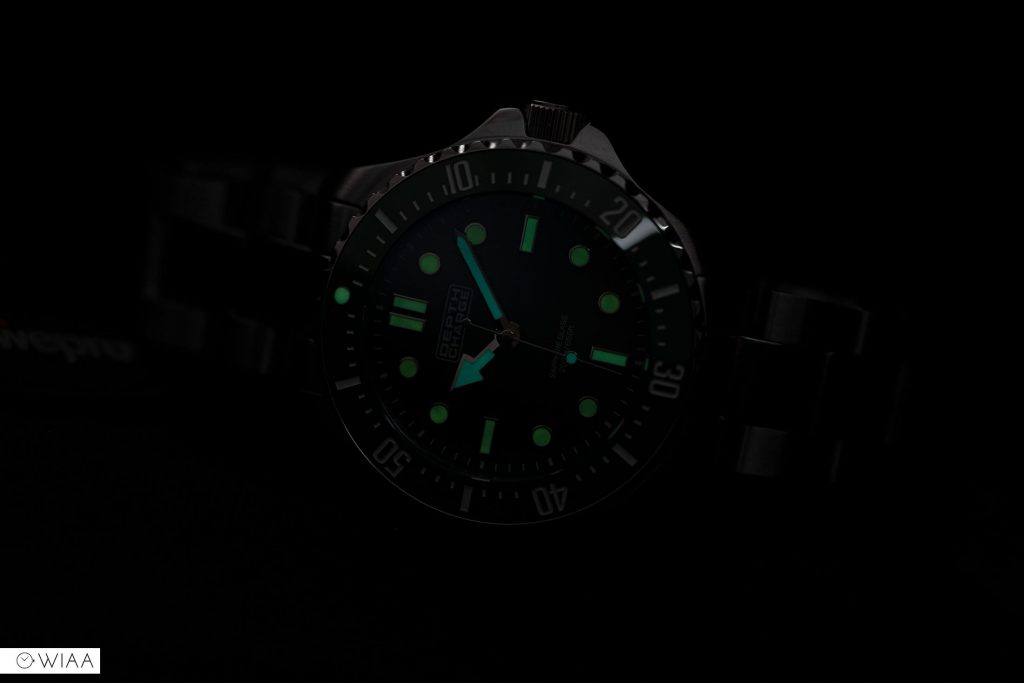 Moving on to the bracelet, measuring 20mm wide at the lugs tapering down to 18mm at the buckle. It's excellent for the price of this watch. Extremely comfortable, well-oiled, and moulds to the wrist so well.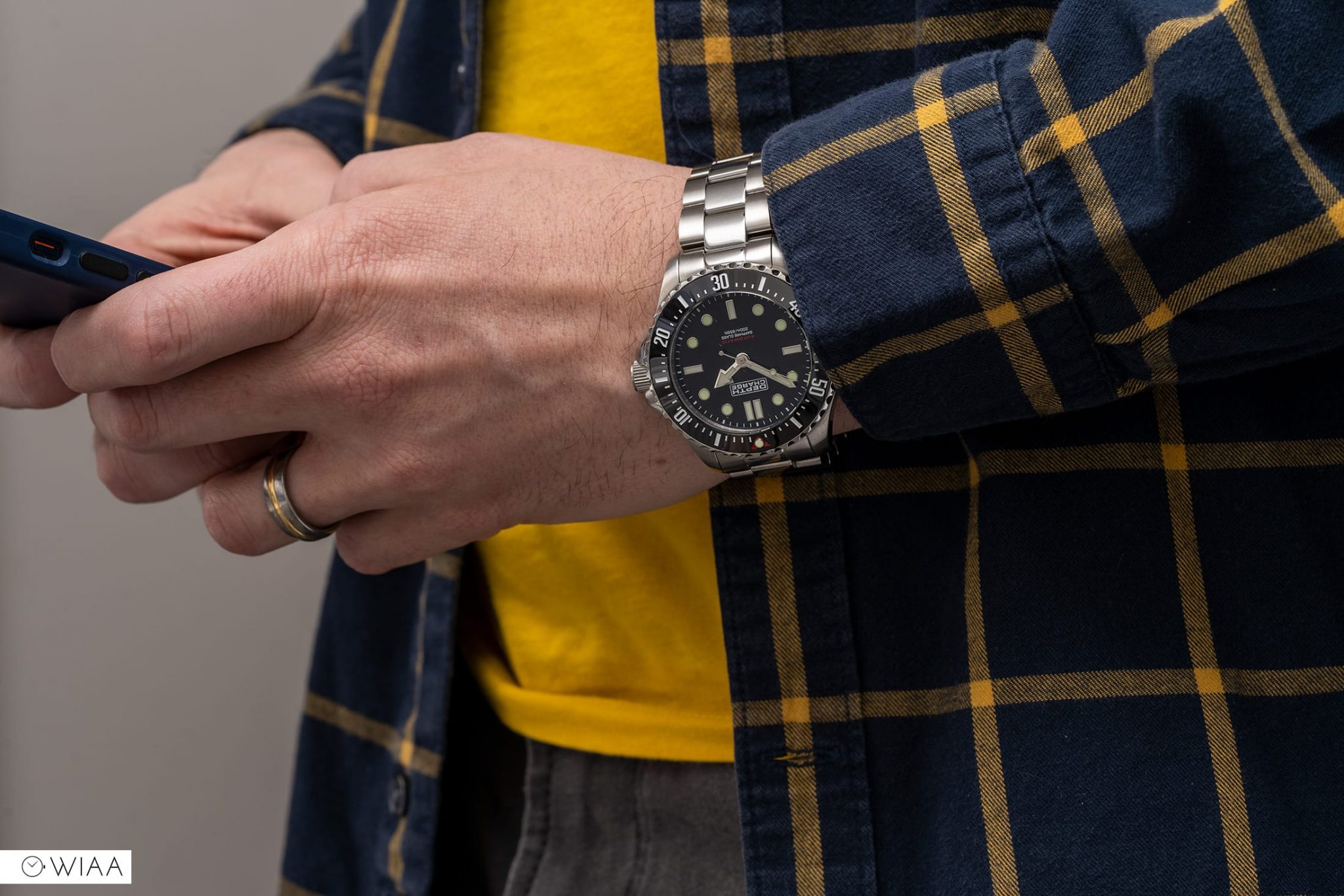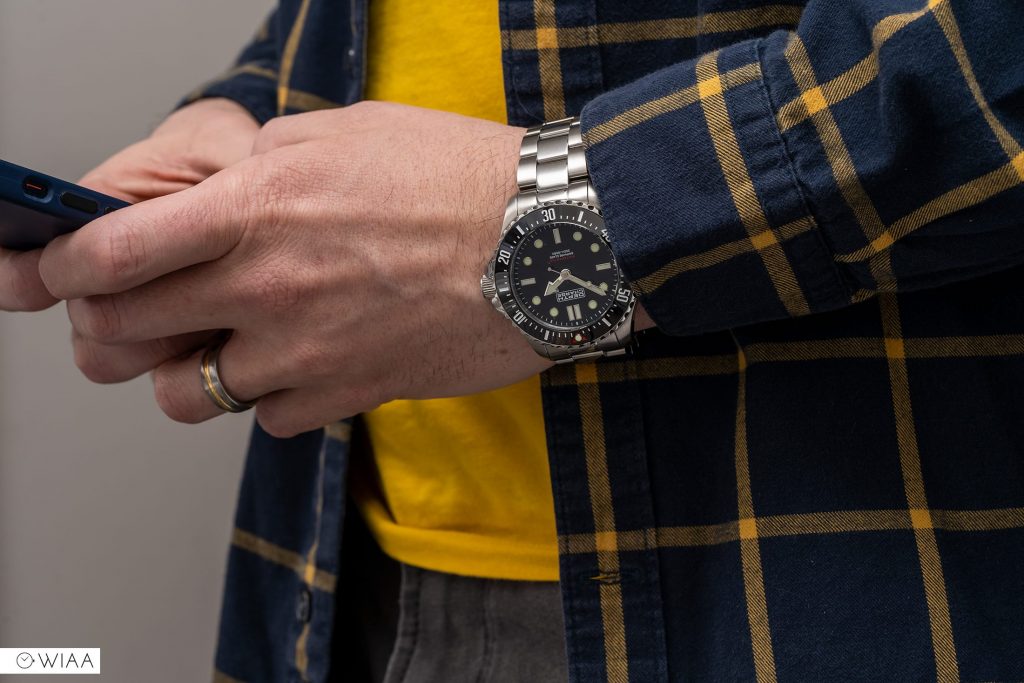 I'm not too happy about the polished centre link, it makes the watch a bit "blingy", and is sure to pick up scratches immediately and easily. A fully brushed bracelet would have made the watch a better daily wearer.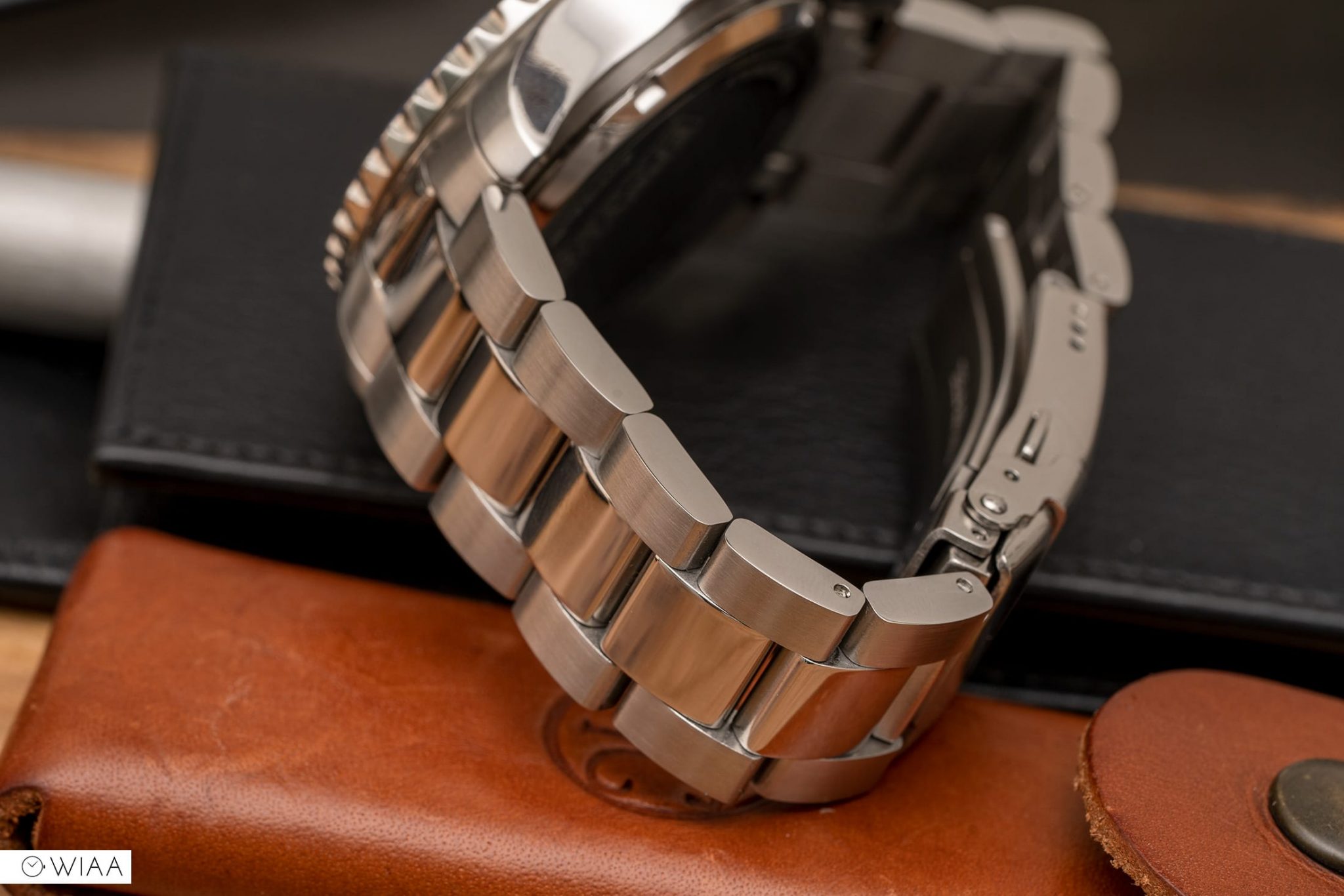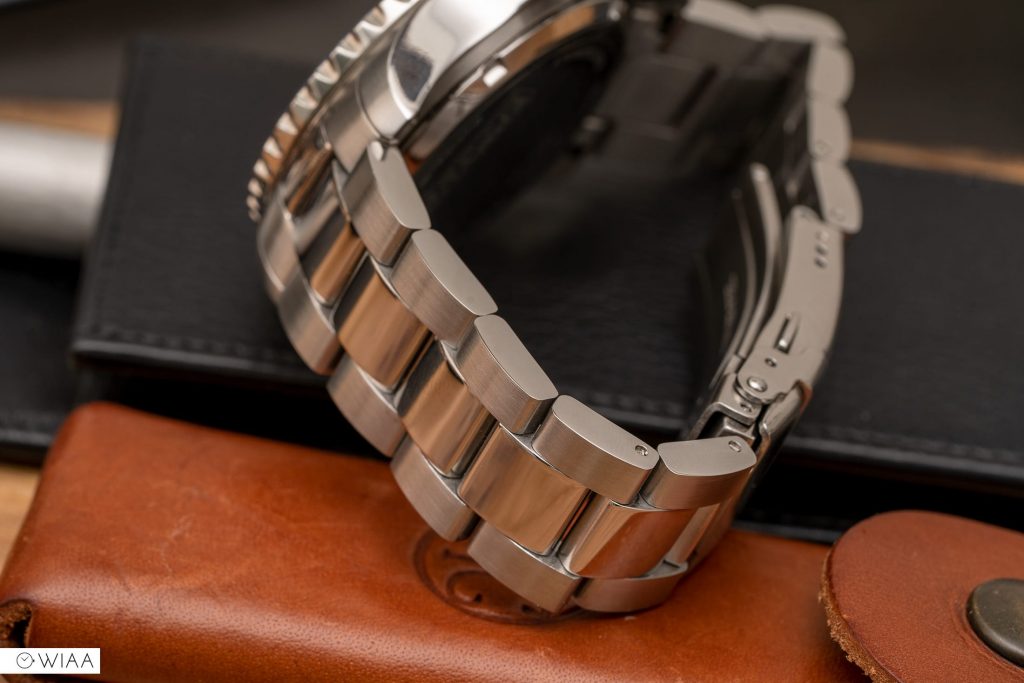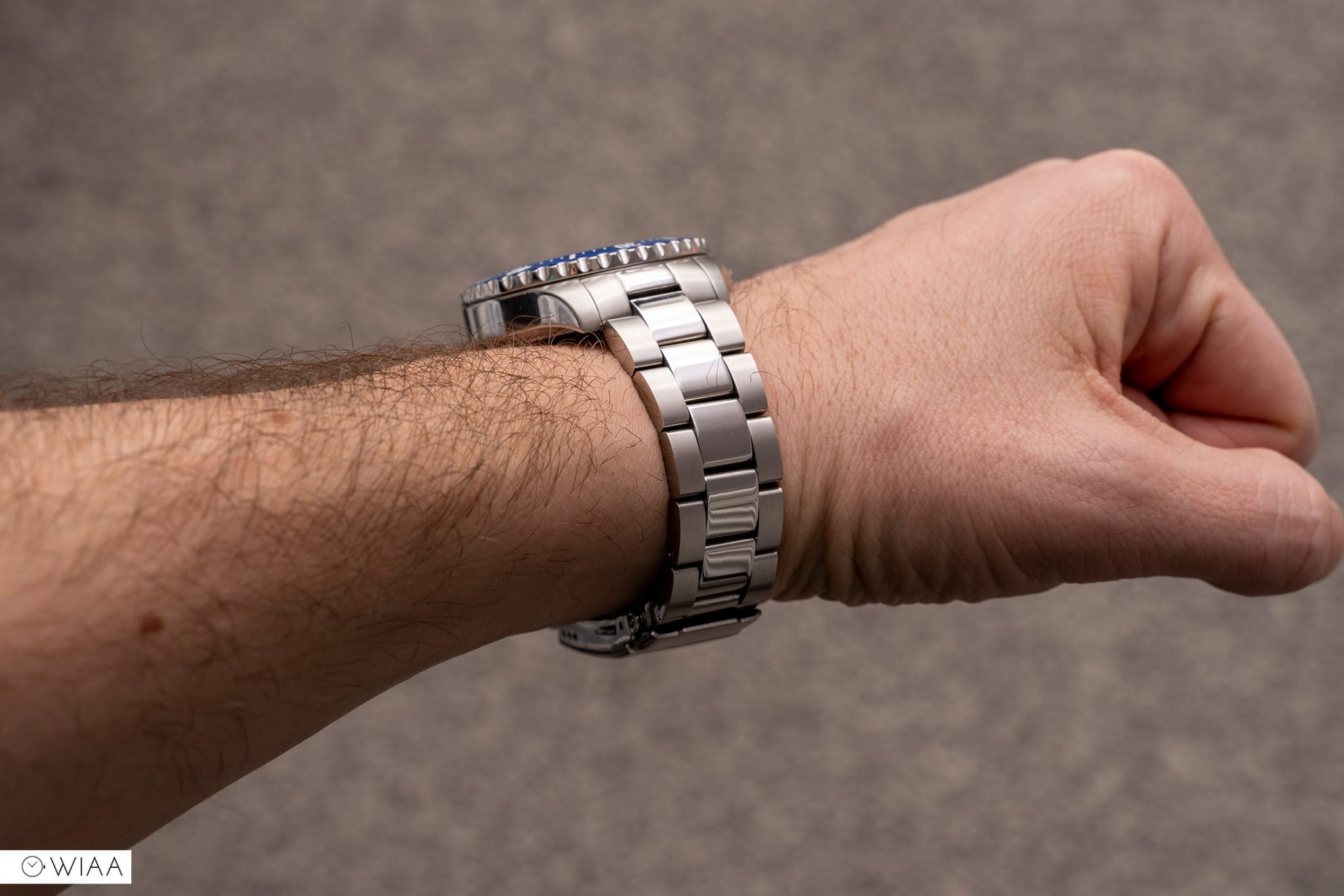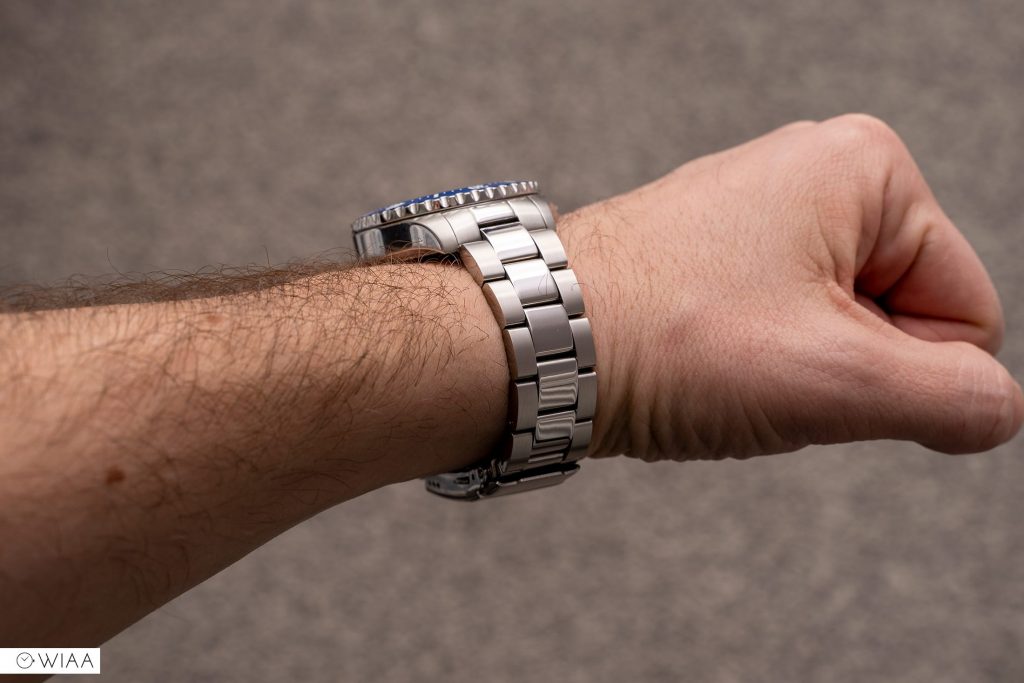 The double-locking buckle has the Depth Charge logo neatly engraved on the top, and what's more impressive is the addition of a divers extension as well as three micro-adjust points.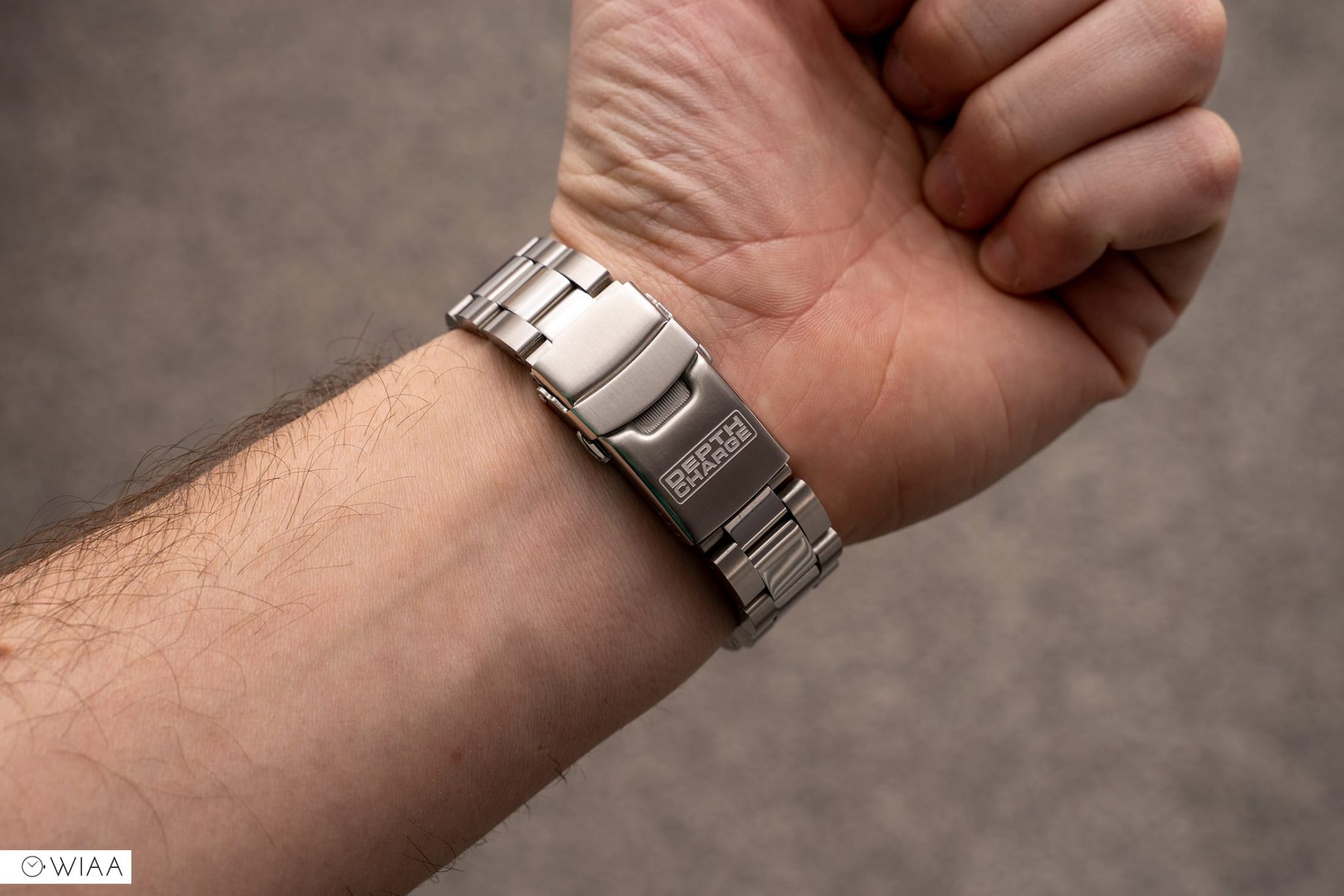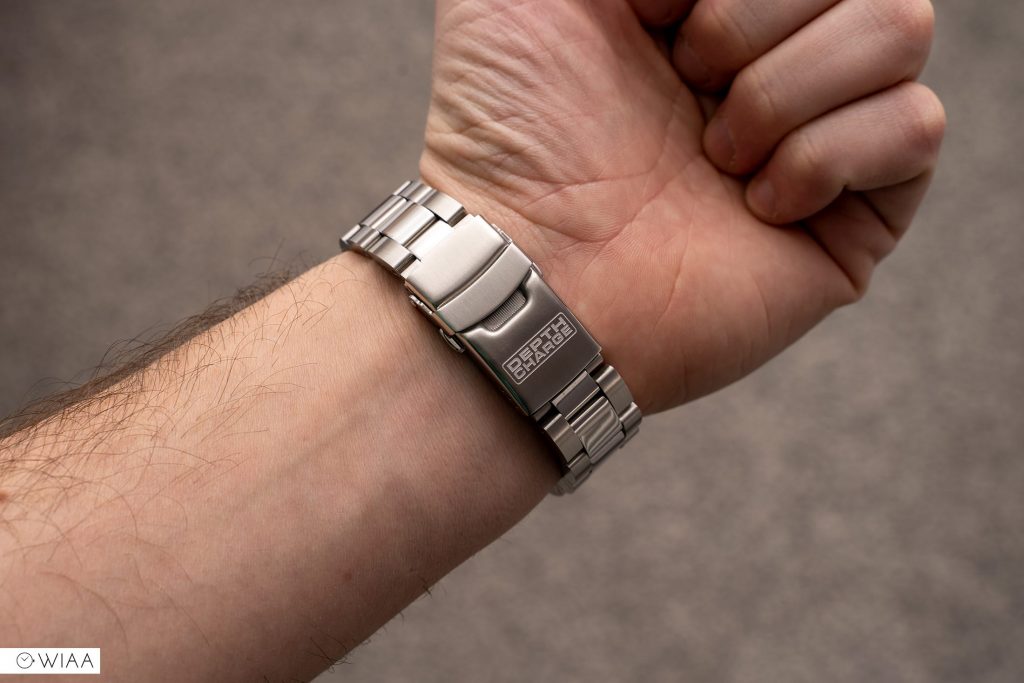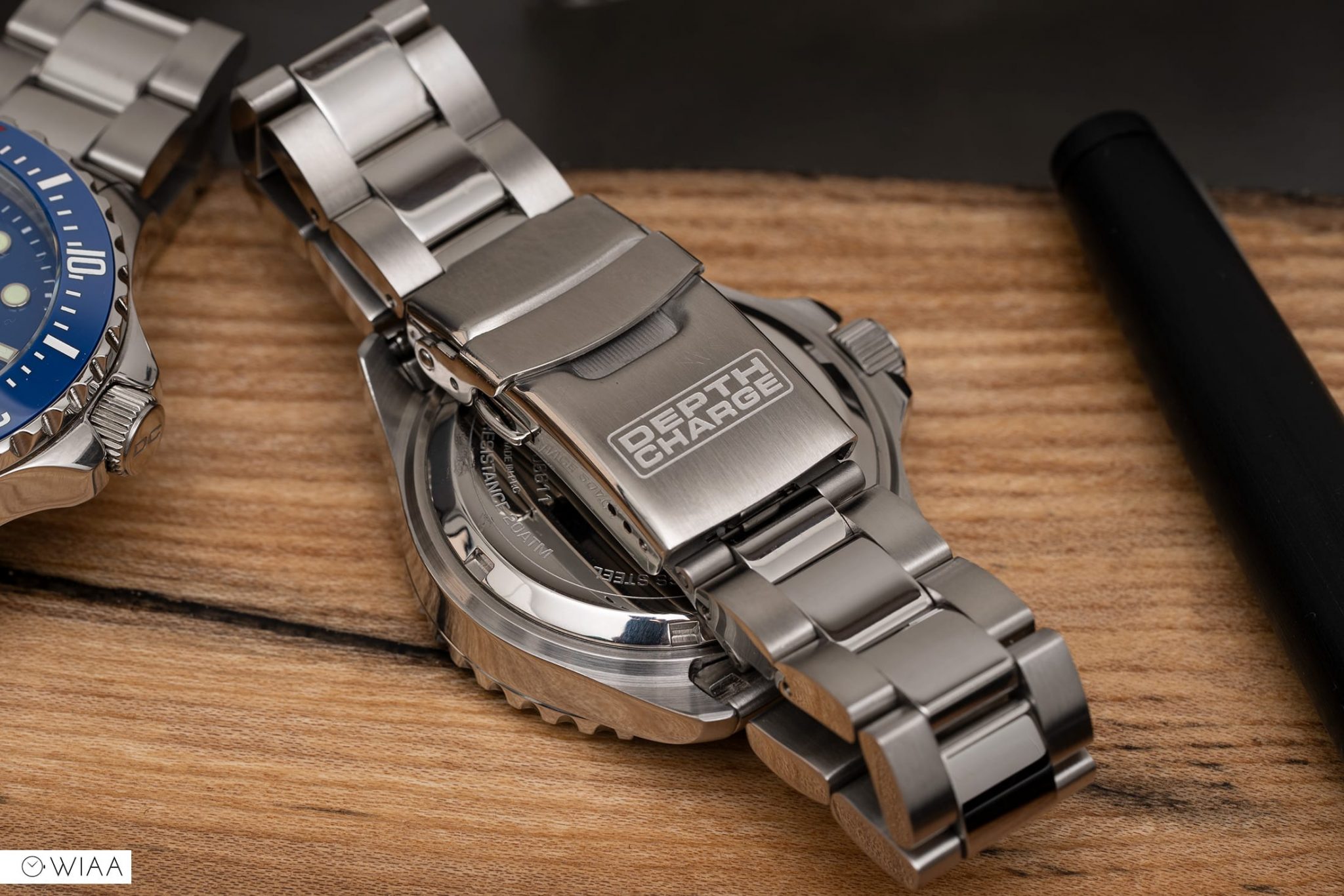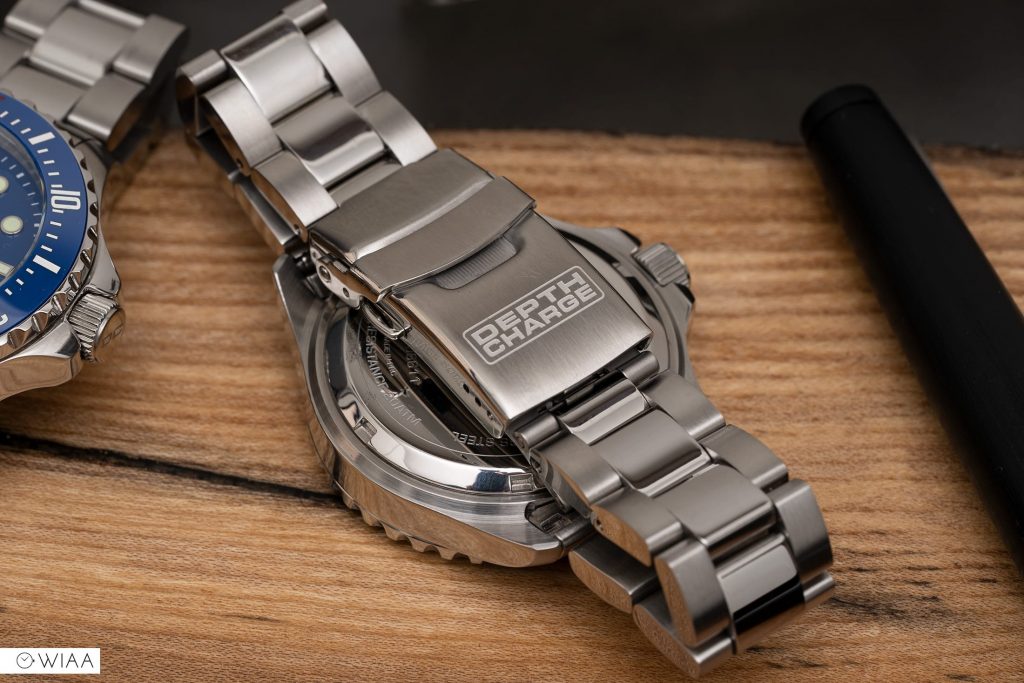 The movement selected is tried and tested. What else could it be? None other than the rustic, reliable, infallible Seiko NH35. Found in the vast majority of affordable automatic watches, it is cheap, easy to regulate, and just gets the job done. Still, I'm pretty happy to find it within this diver for £179. Whilst I'm not expecting COSC accuracy, the fact that all three of these watches come in (just) under +/- 10 seconds a day is what I would expect.
It's finally good to mention the decent 200m water resistance rating.
Final comments
You can't fault the build quality and specs. In fact, it's tremendous value for money. In reality, I can only nit-pick visual aspects; such as the logo and polished central link.
£179 is a steal. WatchShop also has the occasional extra 25% off (which they do at the time of publishing this review) so these watches can be had for a crazy £135. Now that is pretty insane. Yes, you can technically get something from AliExpress for cheaper, but it'll take ages to arrive and you will most likely get hit with import taxes. Why not just get a more unique watch locally, straight from the UK?