Dan Henry is the man behind http://www.timeline.watch/, a place specialising in info on rare and popular vintage timepieces. He's taken his expertise in this field and has now created his own line of vintage-inspired watches.
This modal, the 1963, is described as a mix between a tool and aviation watch and comes in a canvas and genuine leather roll with three watch slots and a spare black NATO strap.
To me, it looks fantastic (and I know I'm not the only one who thinks so) – it truly is an example of excellent design – thanks to Heuer, as it's an homage to the Carrera ref. 2447
So it looks good, comes with a nice leather watch roll, and only costs a staggering $230 / £180. surely it's too good to be true?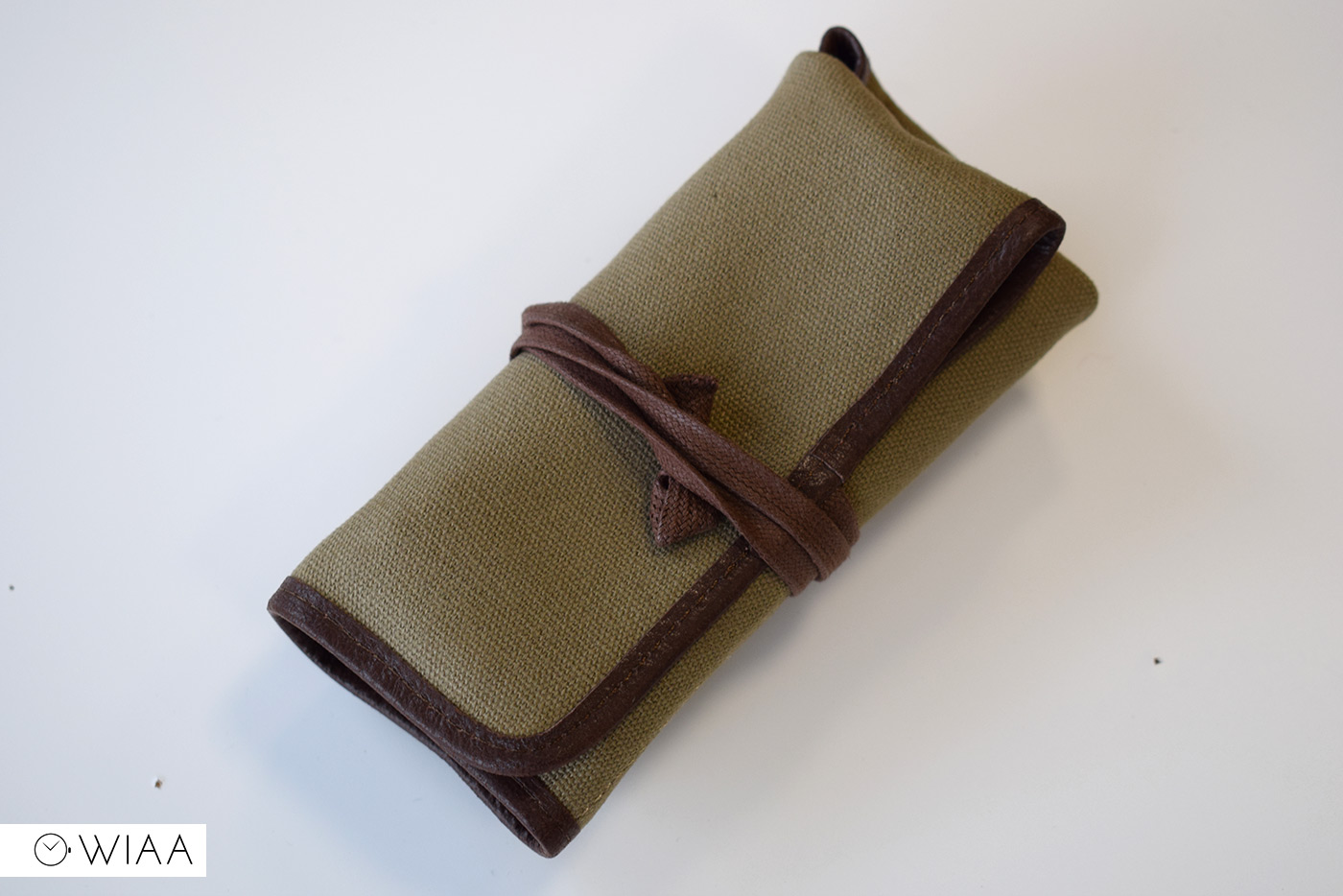 The specs
Case dimensions: 42.5mm diameter x 14mm height x 47.3mm lug to lug
Movement: Miyota 6S20
Lug width: 22mm
Water resistance: 50m
Weight: 82g
Warranty: 1 year
Price: $230
The dial
The double deck sandwich dial (meaning there's two layers) boasts a stunning design thanks to Heuer.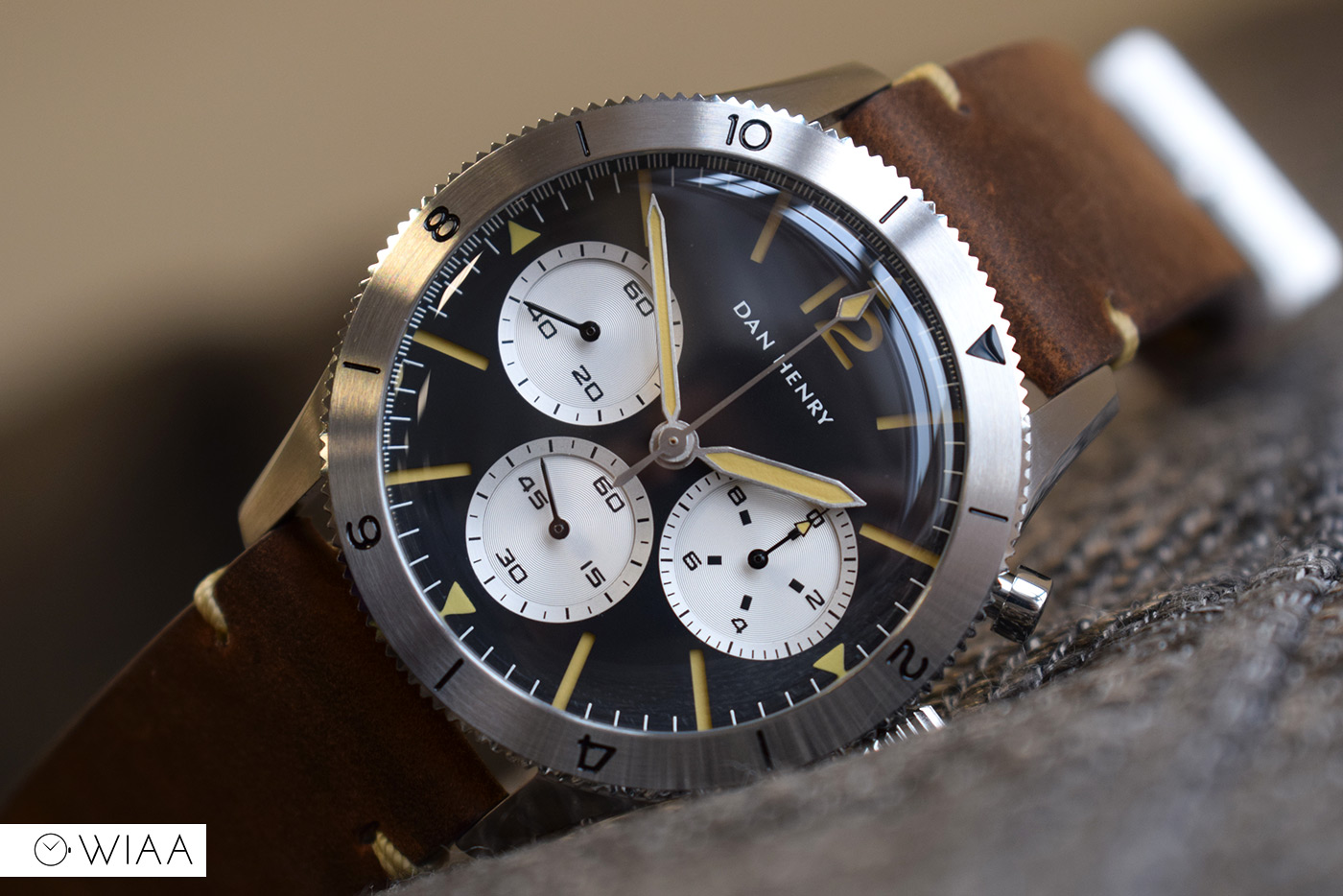 To match the vintage ethos, it has a patina Swiss lume set within the hour markers at a lower level. This is a browny aged / vintage colour. The cutouts include batons at every hour apart from at 12, which features numerals. This cutting out is done to a very high standard considering the price.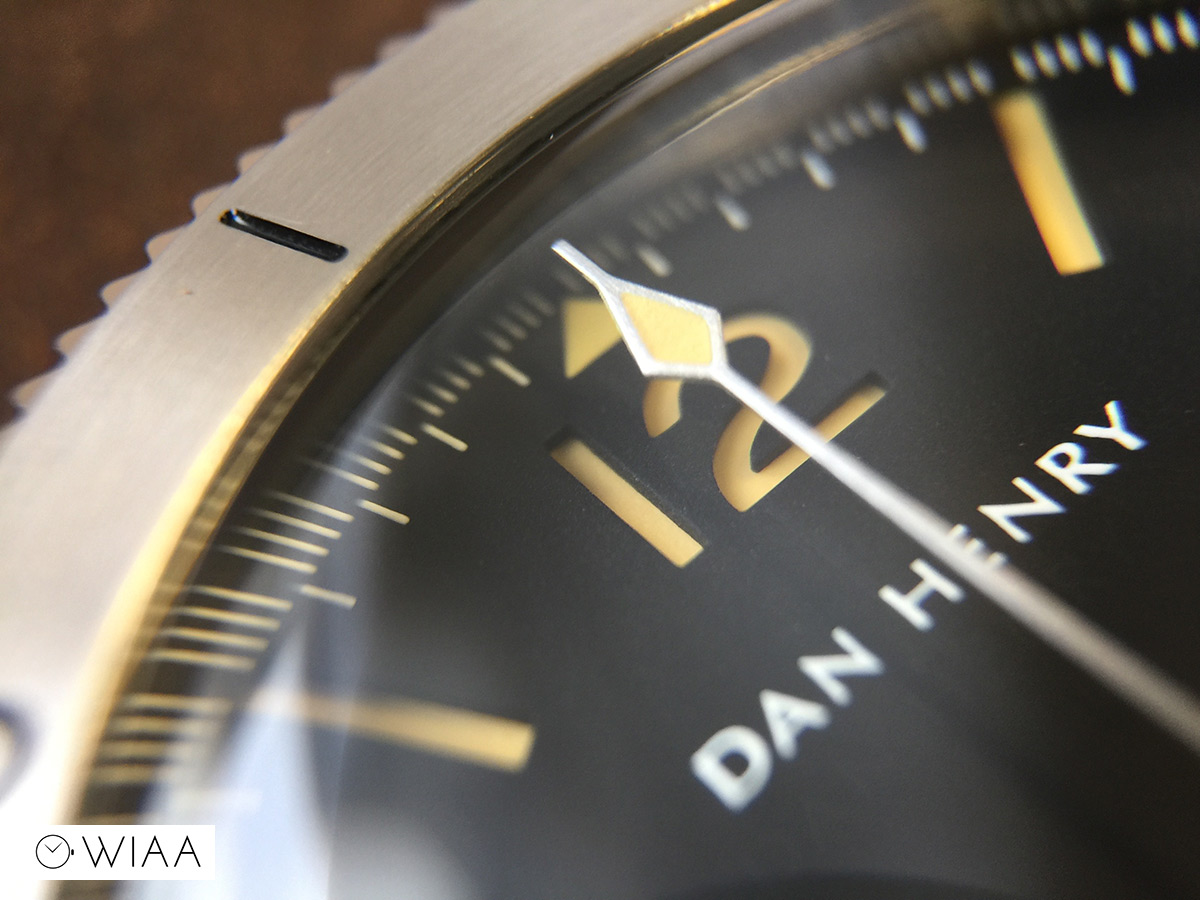 The minute and hour hands are a crisp pencil style – which are brushed steel with matching vintage lume to the dial. The big central seconds hand is the chronograph seconds indicator, the hand being a stick with a nice lumed diamond tip.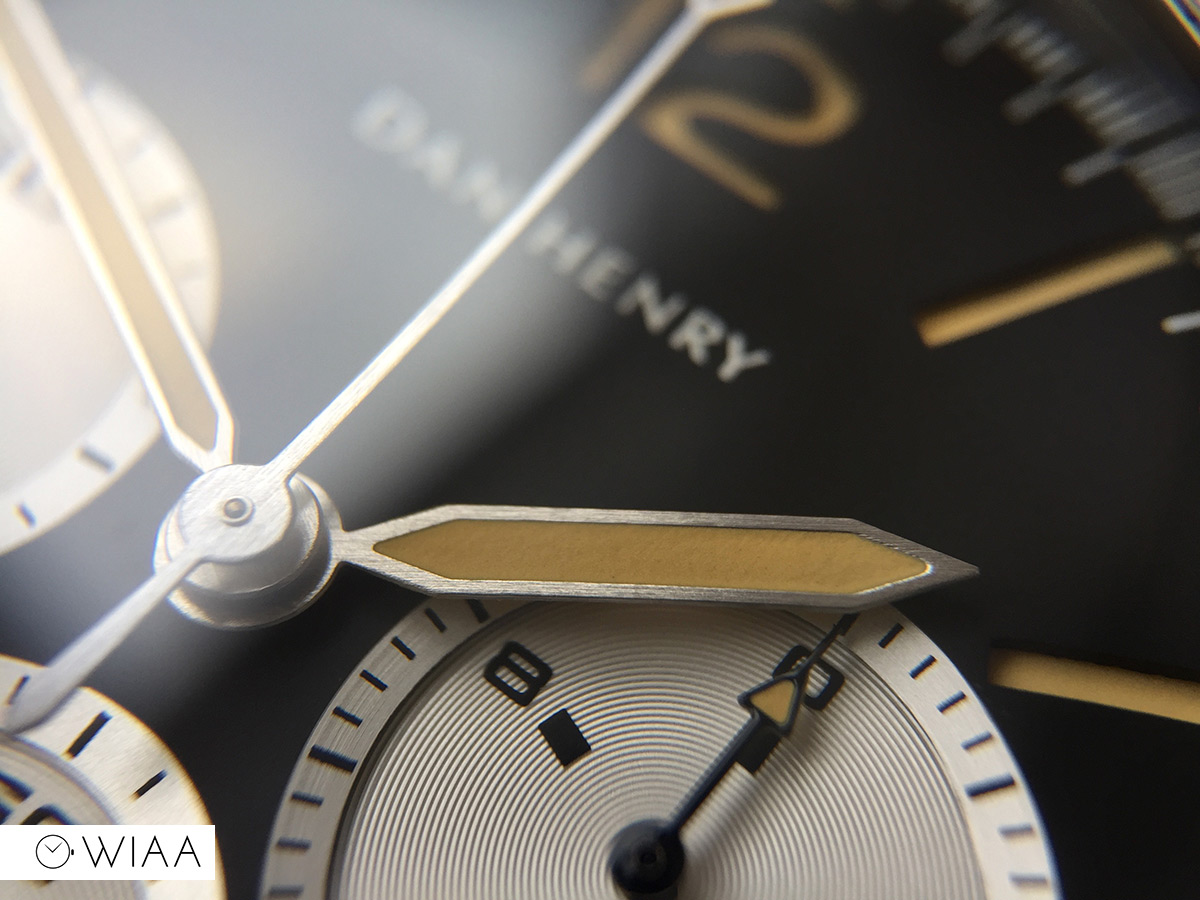 The silver subdials are very prominent. They have a gentle concentric circular pattern on the base, and are situated at a lower level to the main dial section. These subdials act as follows: a 60-min chrono subdial at 9, 1/10 seconds indicator at 3, and the running seconds at 6. There are also lumed triangles at 12, 3, 6 and 9.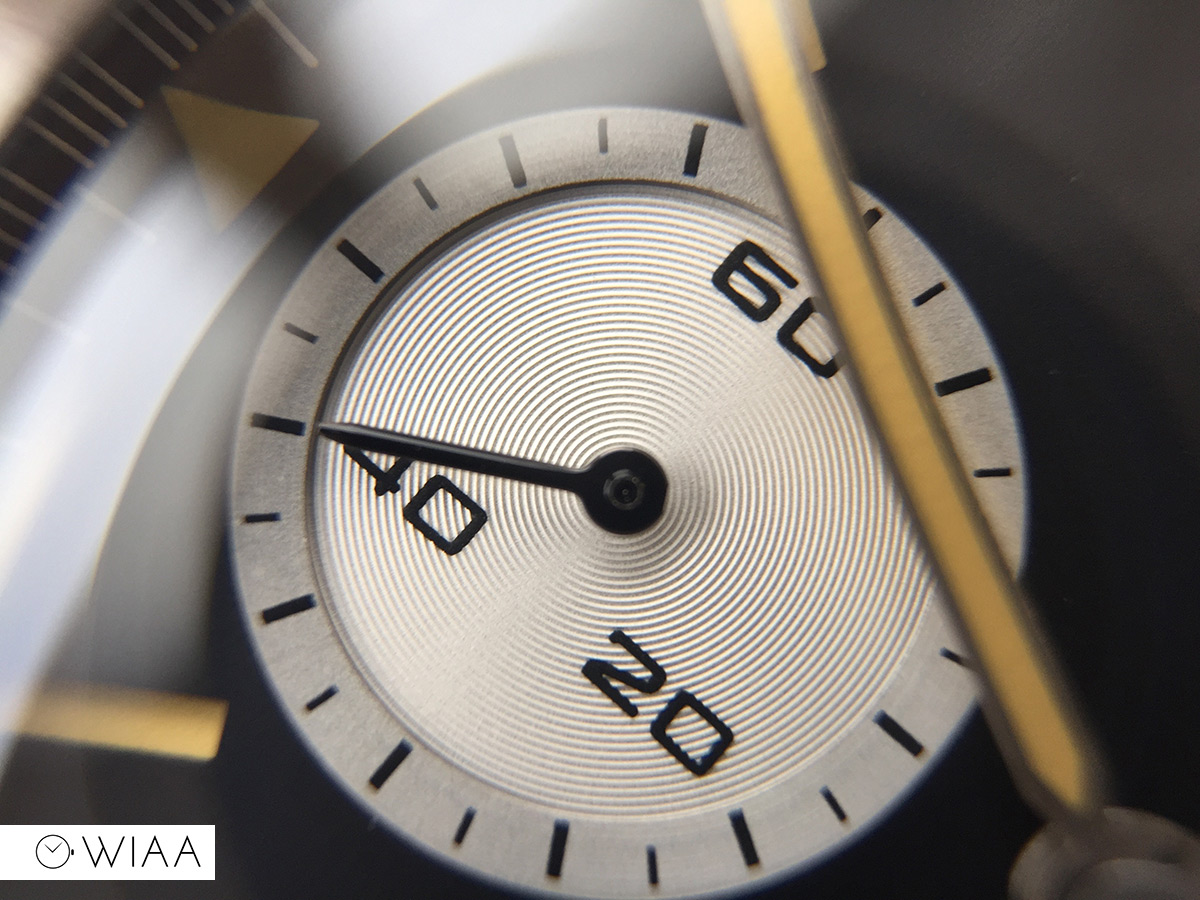 The lume is average at best, but apart from Seiko – you're never going to get nuclear lume at this price.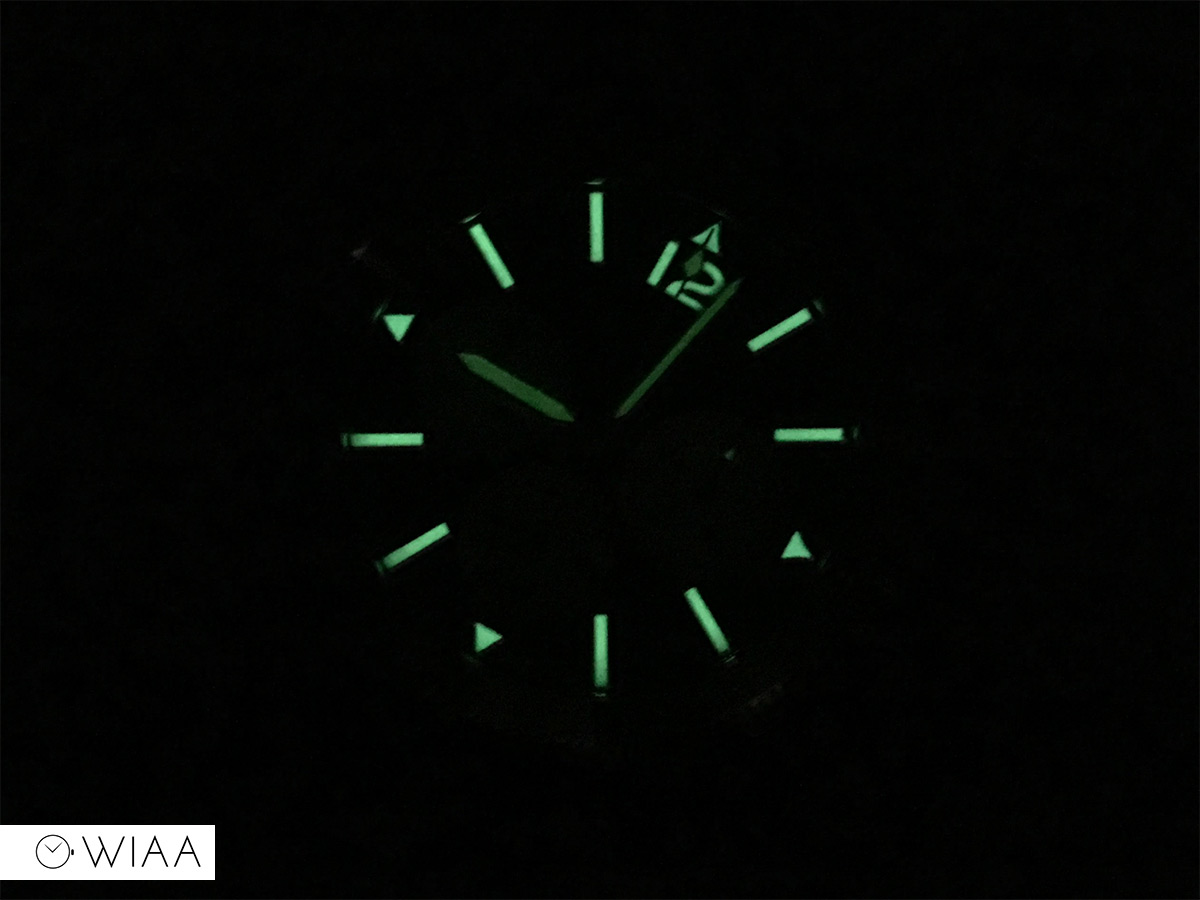 The printing across the dial is all very crisp and precise – often on cheaper watches the printing can be a bit sloppy and not so accurate, which is why it's nice to see this level of execution.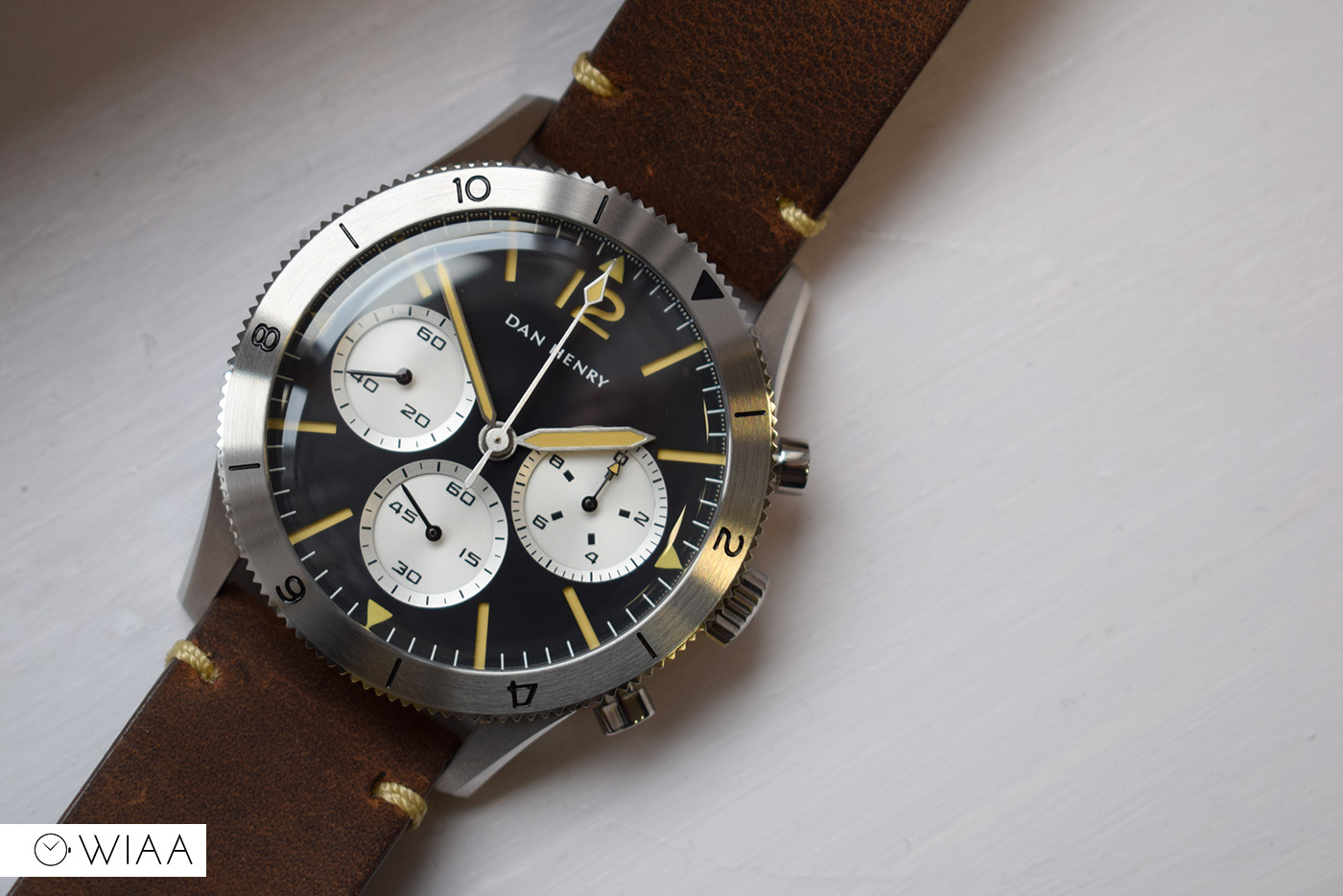 The case
The case is an interesting shape for a watch costing this much – it's more complex than you'd expect. Whilst it's still a standard barrel shape, there's a gentle polished angle on the underside of the sides which provides a pleasant profile. Bar this, the case is brushed, with a thick and equal brushing finish.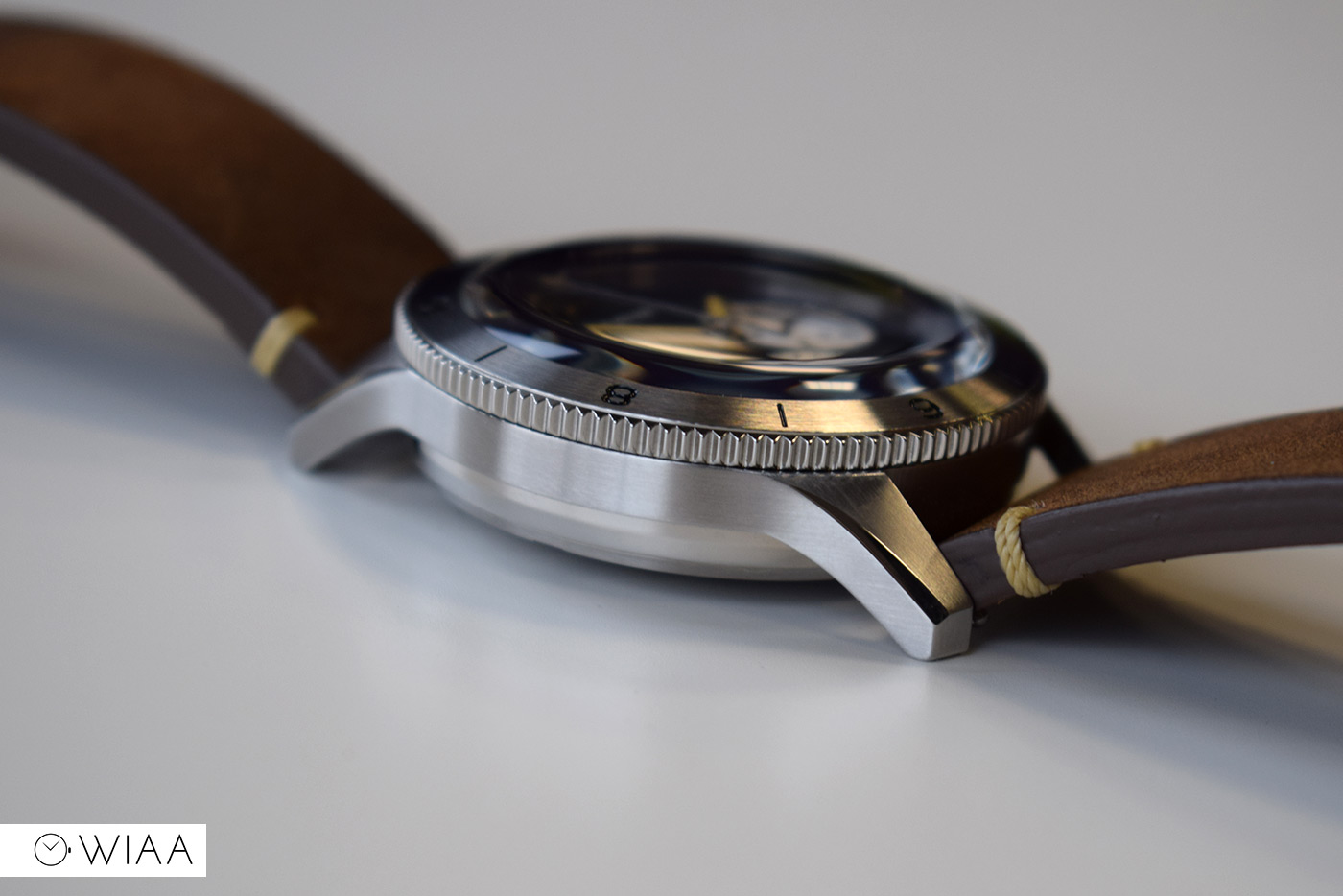 A key aspect that makes this watch stand out is the stainless steel 12-hour rotating bezel. Whilst it is available in the more traditional black coloured inset, I felt the pure stainless steel version was incredibly striking. It has an interesting 5-min click which is unusual at first as I'm used to 60 or 120 click bezels – this, however, is a 12 click! It's very nicely finished and is smooth in operation.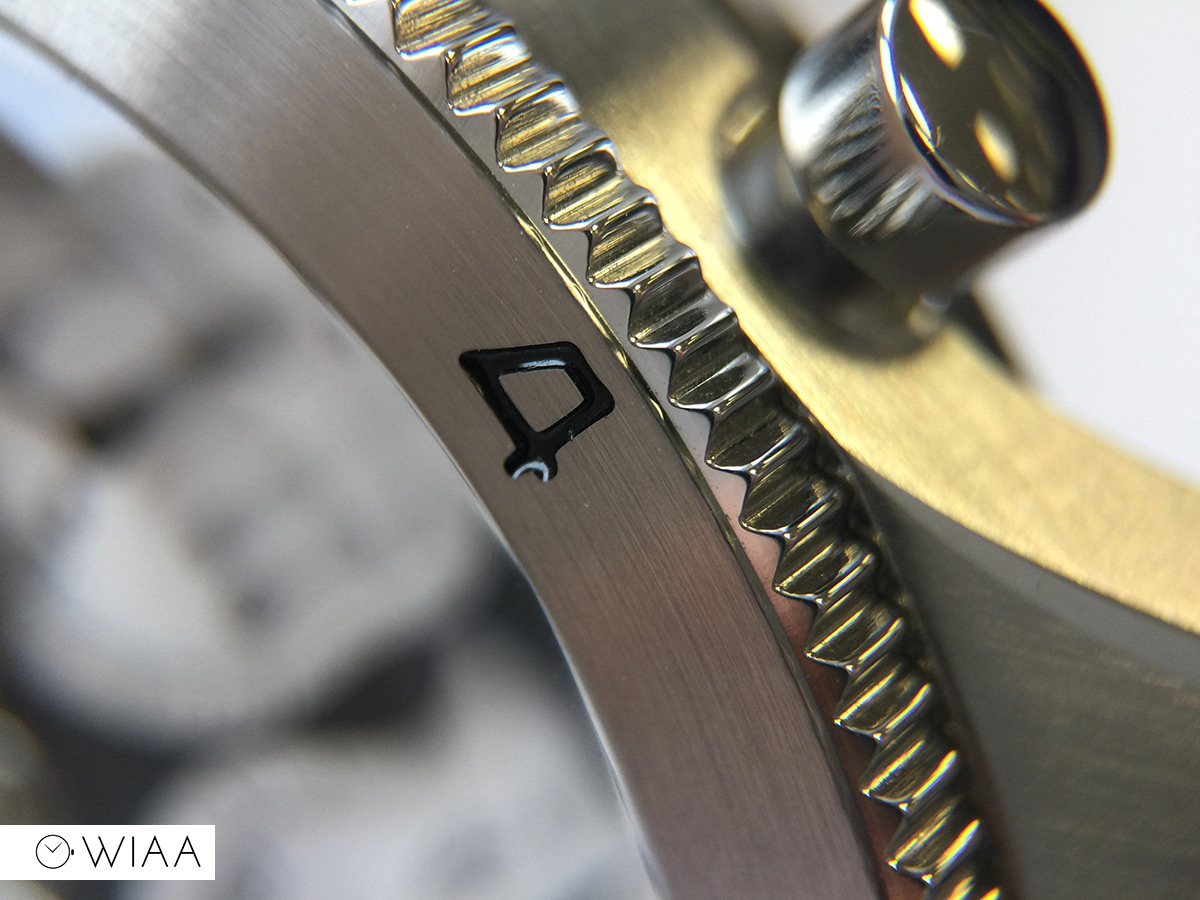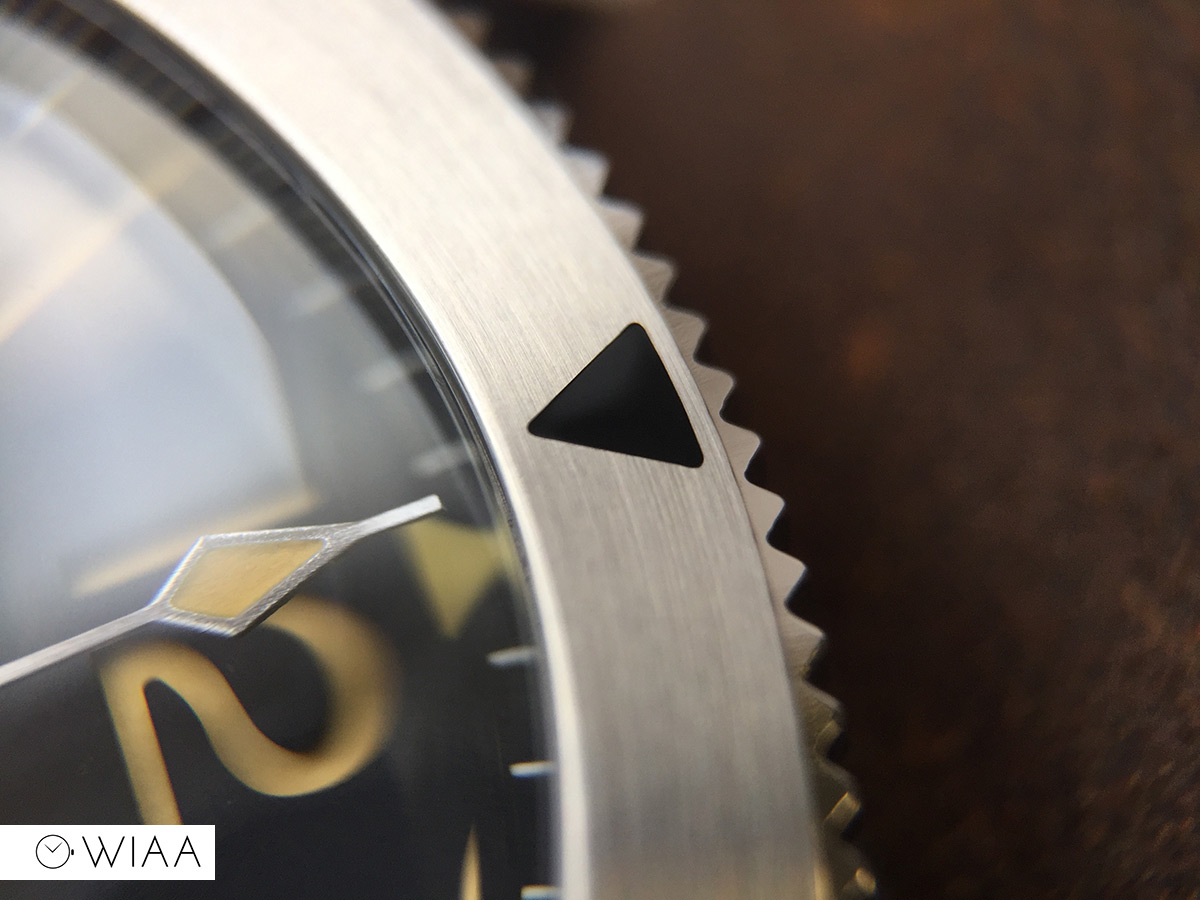 The pushers are polished and protrude out in a purposeful way, well machines. The push-pull crown has a polished end with the "DH" logo deeply engraved. Both offer reassuring quality.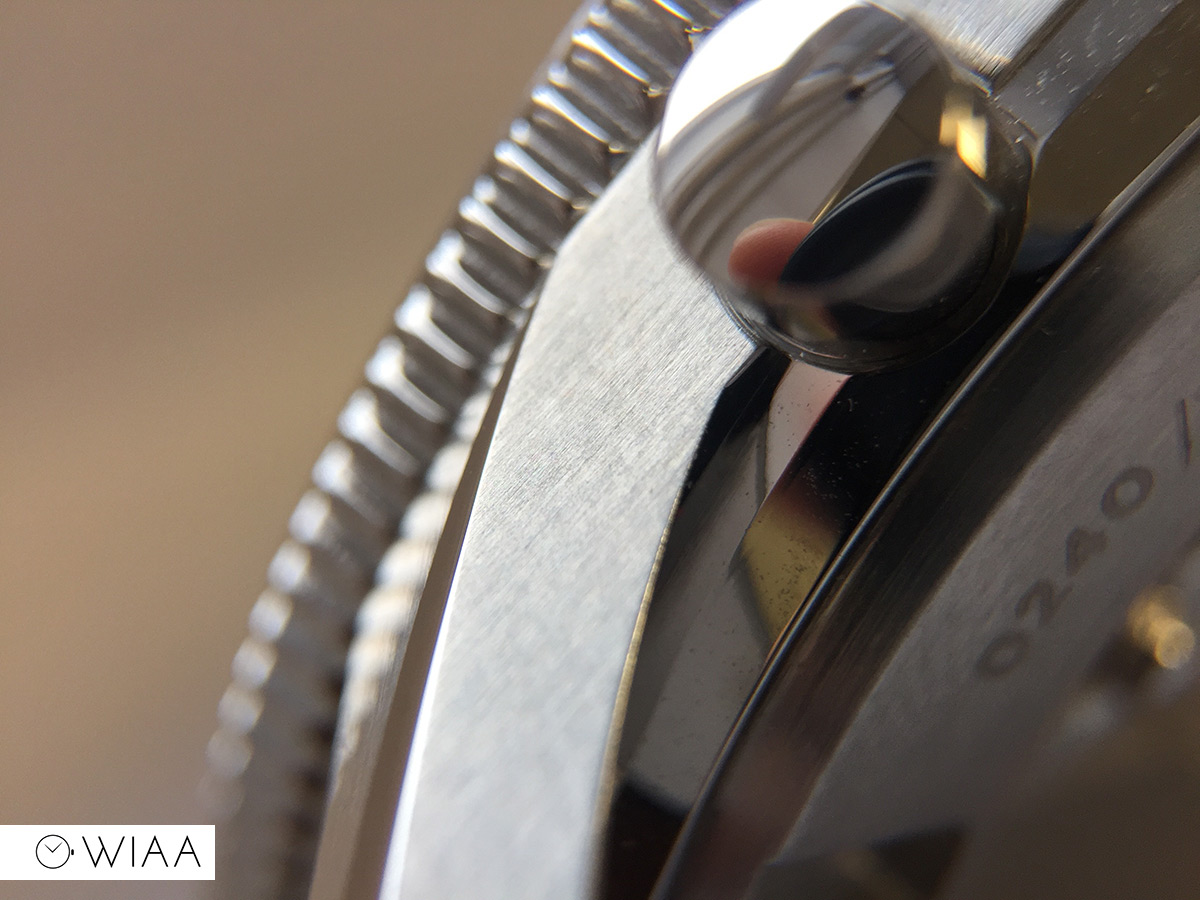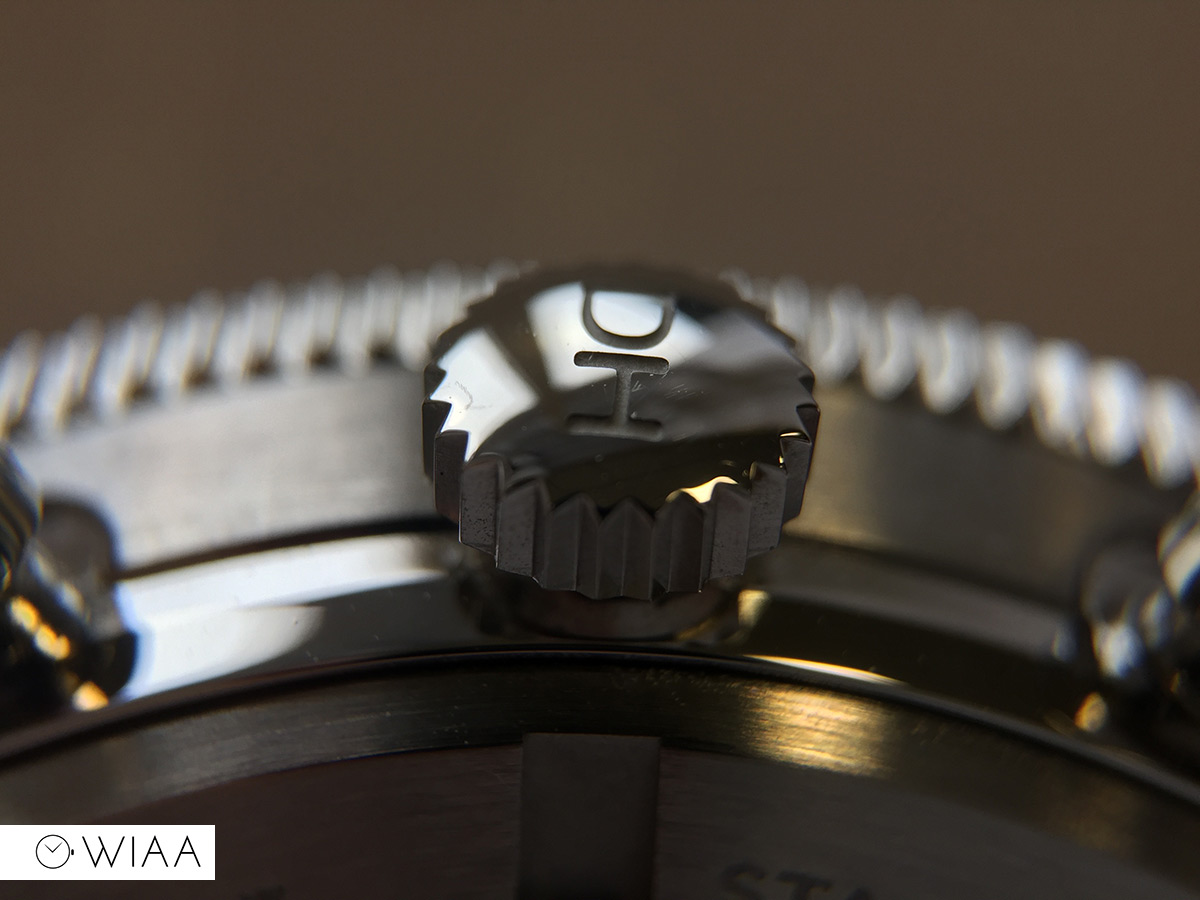 Sitting on top of the case is a sapphire coated mineral crystal with anti-reflective coating. The AR coating isn't the most amazing, but you can tell it's there. Many manufacturers are opting for this configuration nowadays – as you get the scratch resistance of sapphire, and the shatter resistance of mineral. The crystal has a cool vintage shape, which is raised off the bezel providing a neat bit of visual distortion around the edges.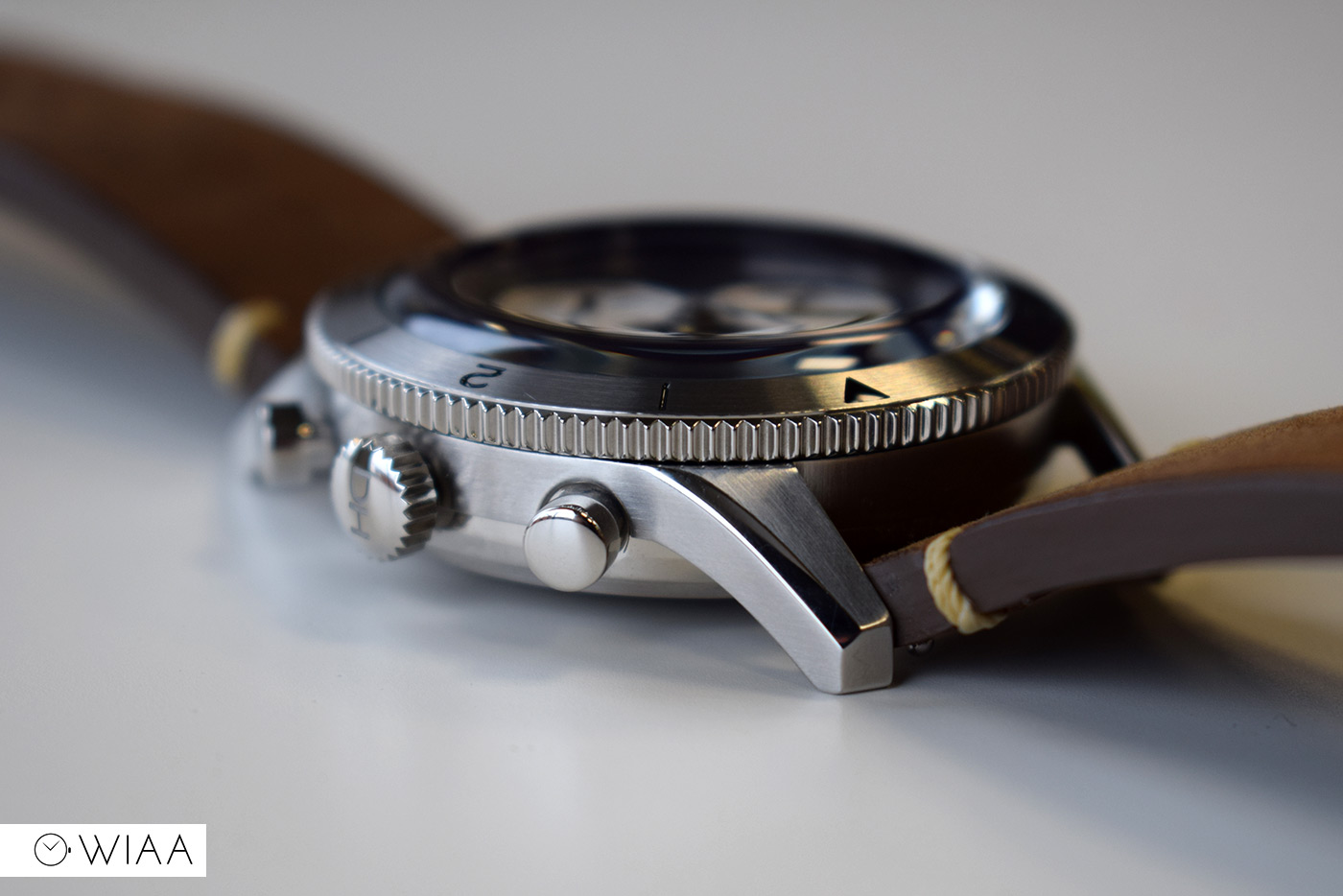 The caseback is also impressively constructed for the price. It features a deep-stamped Lockheed Blackbird in 3D, sitting on a matte base. It's certainly well executed and is very impressive to the eye at this value.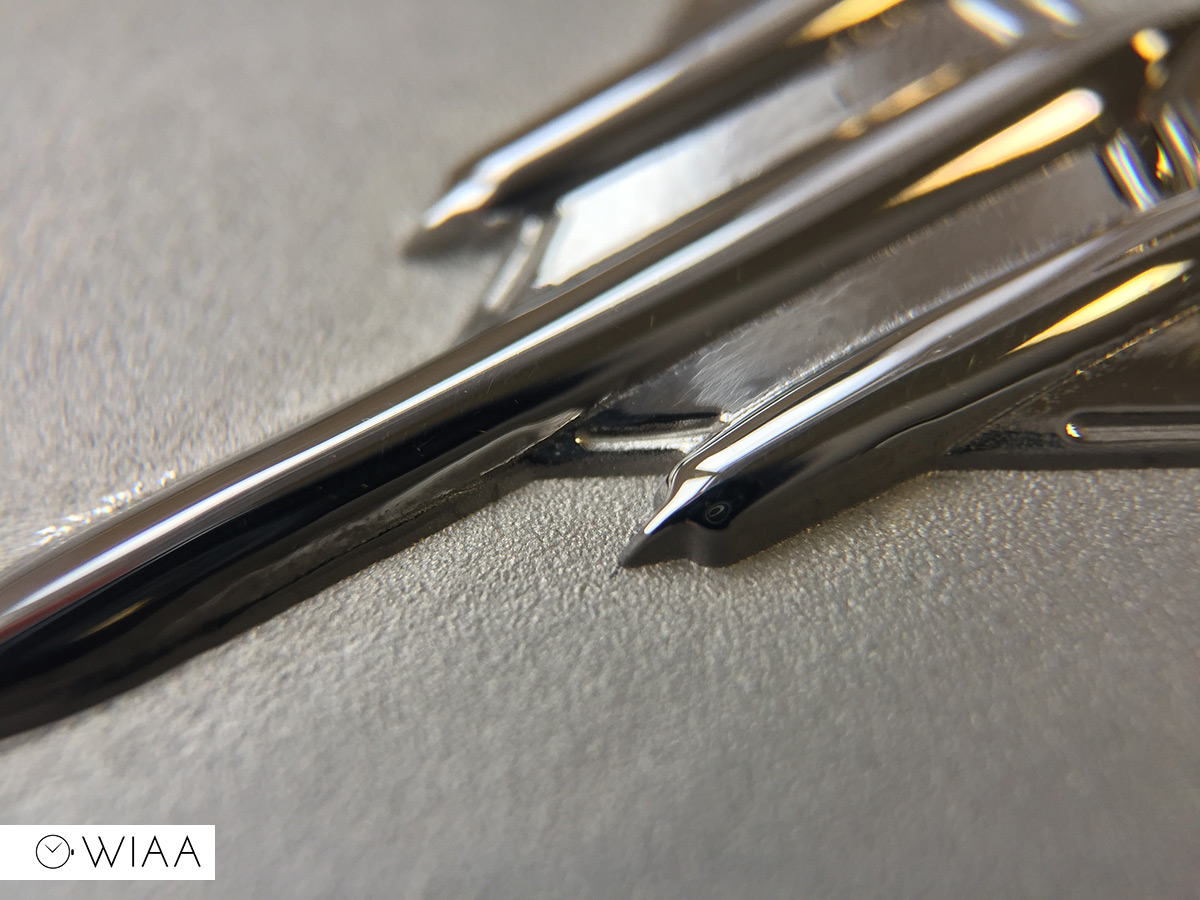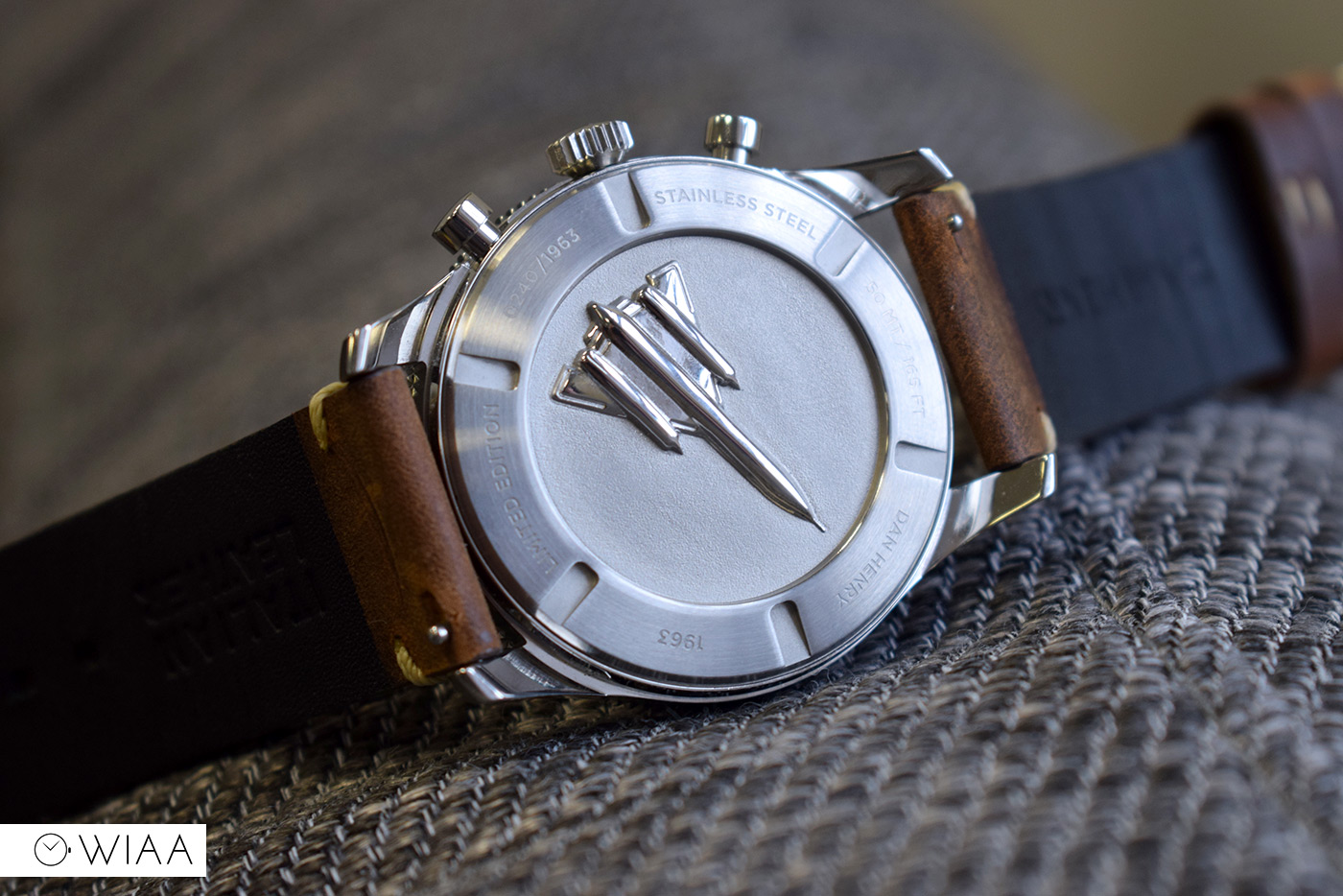 The strap
The Dan Henry 1963 comes with two straps – firstly a beautiful hand-sewn rustic brown Italian leather, as well as a black NATO.
These are both measured at 22mm wide to match the lugs – a decent, manly size to continue the impressive nature of the watch through and onto the wrist. The NATO is standard, nothing really worth noting here apart from the custom buckle that is the same as the leather strap.
The leather strap, however, is very impressive for a watch of this price. The leather smells amazing – almost like an expensive pair of shoes, with thick stitched detailing at the base and top corners.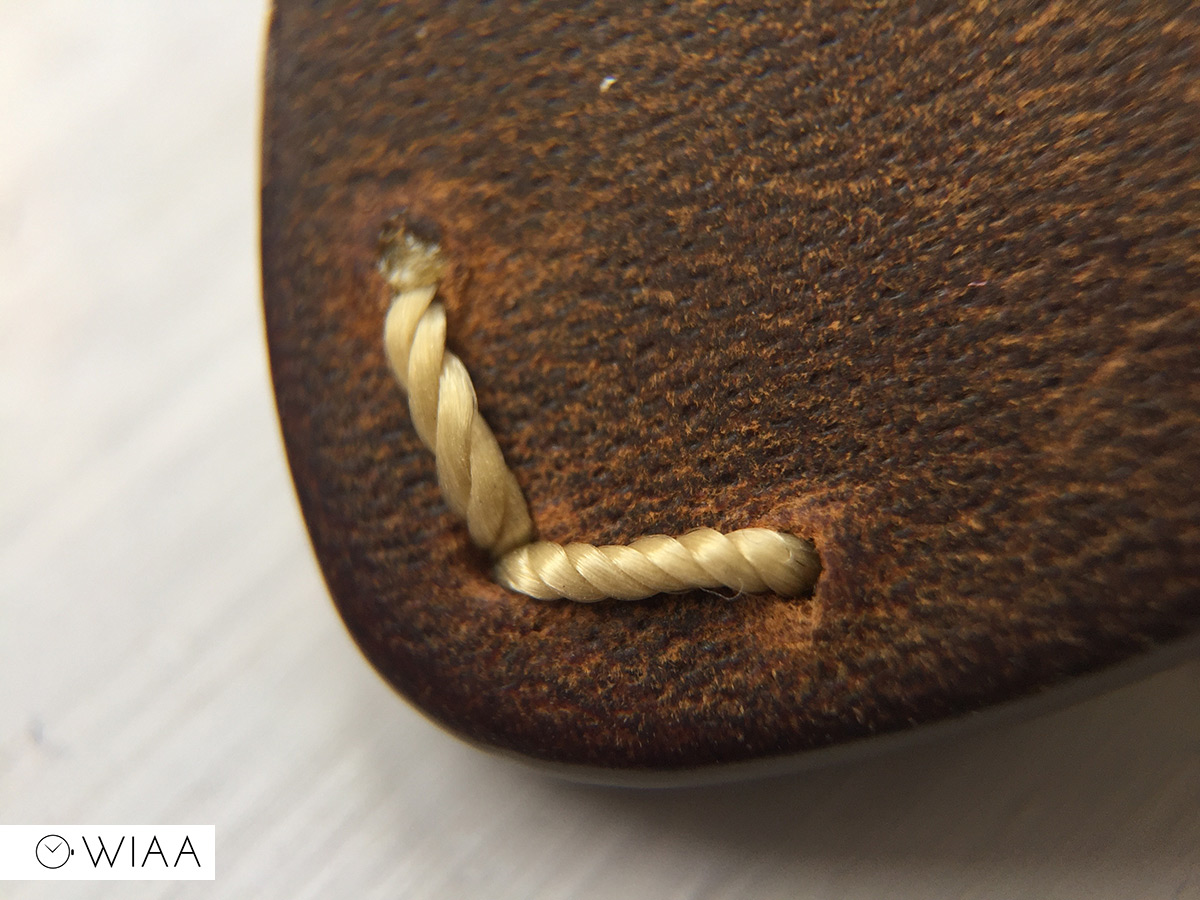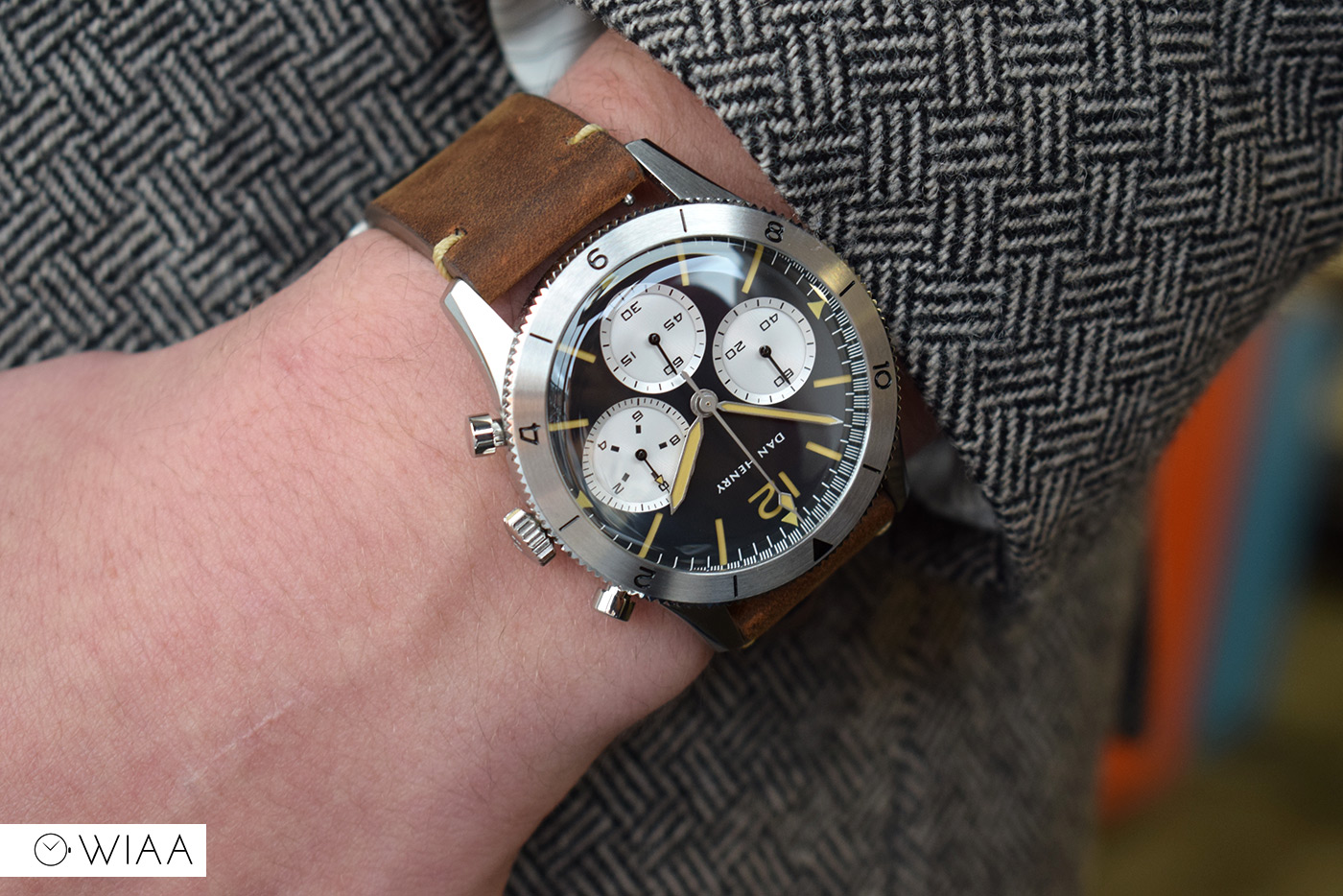 The tang buckle is brushed and has DH deeply engraved on the bar, which is easy to use.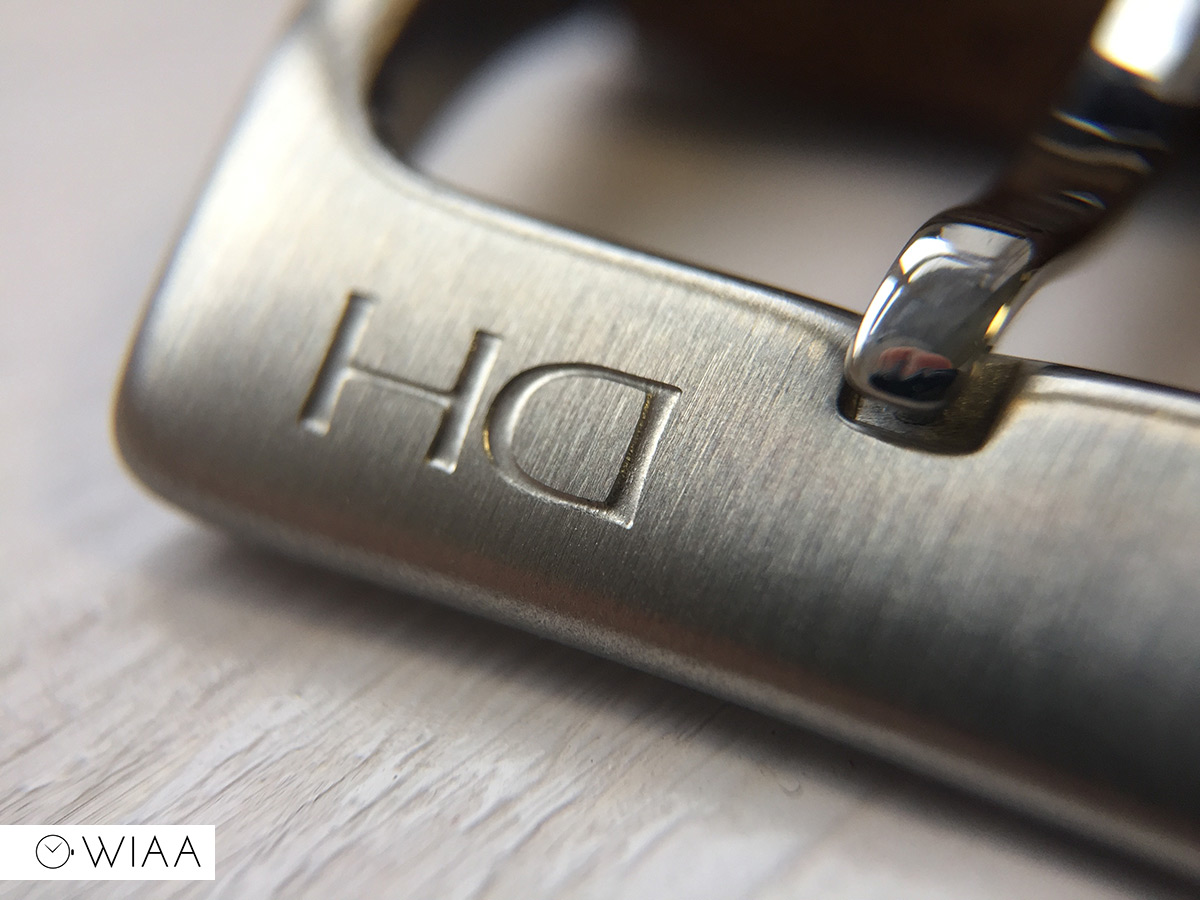 The leather strap also features quick release pins, which are always a welcome component. It makes switching straps quick and seamless, plus completely removing any chance of damaging the lugs with a strap removal tool.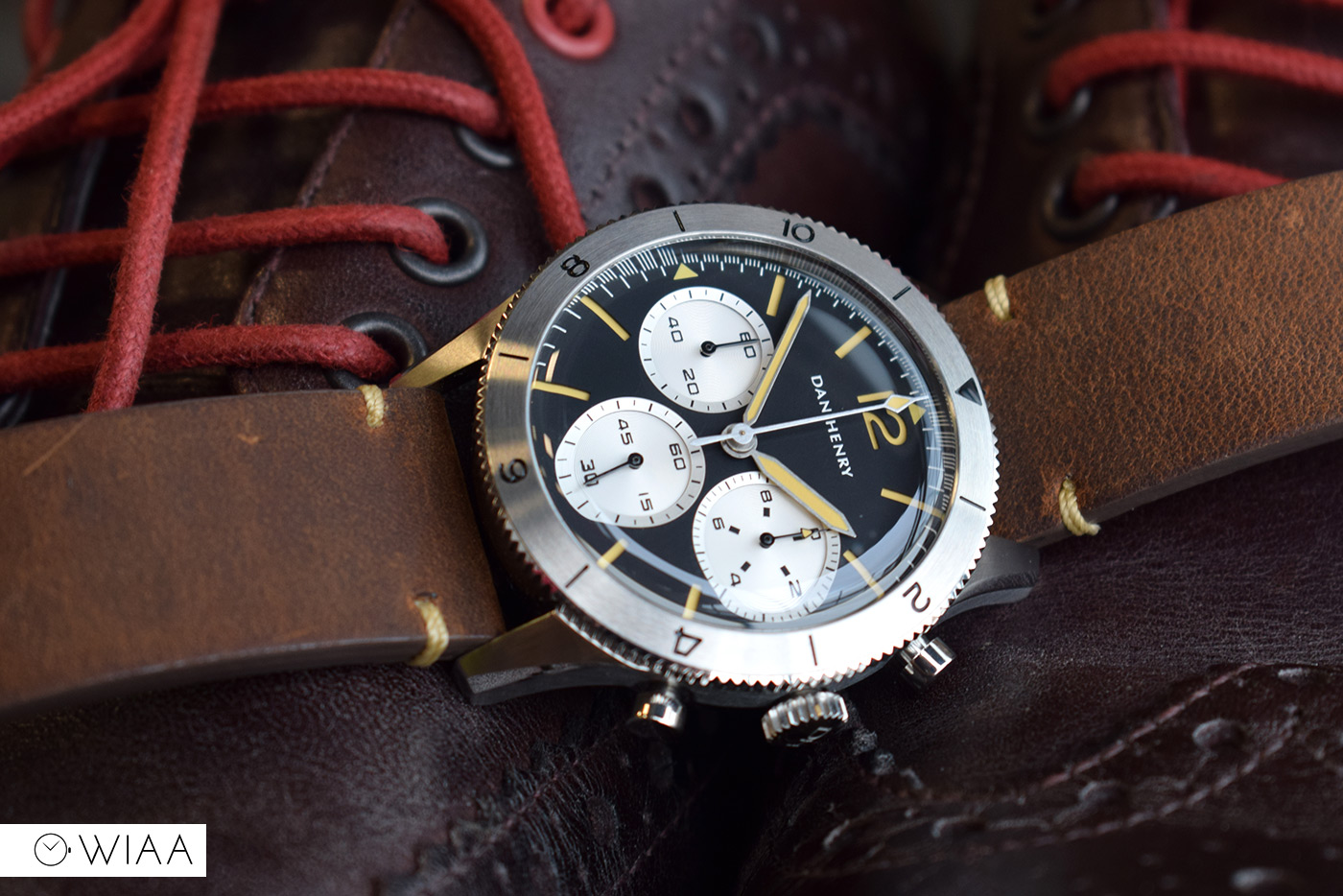 The movement
The movement powering the Dan Henry 1963 is a Miyota 6S20. There's nothing particularly exciting to announce about this quartz chronograph – as you'd expect it seems to do its job well and without hiccup.
I feel the nicest things about it are firstly the subdial layout / positioning. They're well spaced out, creating the impression of an automatic chrono (quartz chronos always seem to be slightly more crowded). The 1/20th second indicator at 3 is also nice to watch spinning around when the chronograph is going.
The movement has a 4 year battery life, and is accurate to +/- 20 seconds per month.
Final comments
If you do a bit of searching around, you'll come to see that there's a lot of love for these watches. And to be honest I'm not surprised.
Yes they're not really original – they're pretty much full-on homages and heavily inspired by existing watches, but at least they're not another Submariner or Nomos copy. They're watches that are a little bit different, with styles that aren't seen too often.
When you consider the entire package you get – from the leather watch roll down to the quality timepiece itself – for a frankly ridiculous $230, there's little wonder why Dan Henry watches are going down a storm.
I've been mightily impressed by it, so hopefully the price stays the same and we get even more great value vintage inspired watches cone our way.