For the last week or so I have been spending time with the Heritage Automatic from Circula watches. Circula is a microbrand based out of the Black Forest in Germany, and although they were revived in 2016, they can trace their roots back to 1926 and the founder Heinz Huber who back then ran a jewellery and watch wholesaler business. Jump forward to the 1950s and Heinz decided he didn't just want just to trade watches but wanted to be involved in their design and manufacture. In 1955 he created the name we see on the watches of today, Circula. The name was derived from the circulation of the balance wheel in mechanical movements and has remained the brand name ever since.
As previously said, the brand was revived in 2016 but remains true to the family routes and is now headed by Cornelius Huber. Cornelius received the first Circula watch made back in 1955 as a wedding gift, this spurred him to carry out the revival of this family brand. Initiating a Kickstarter campaign in 2017, they raised funds to modernise Circula watches fully. And although they offer both Quartz and automatic models in their classic designed pieces, the star of the show has to be the Heritage Automatic – featuring a NOS movement from Pforzheim.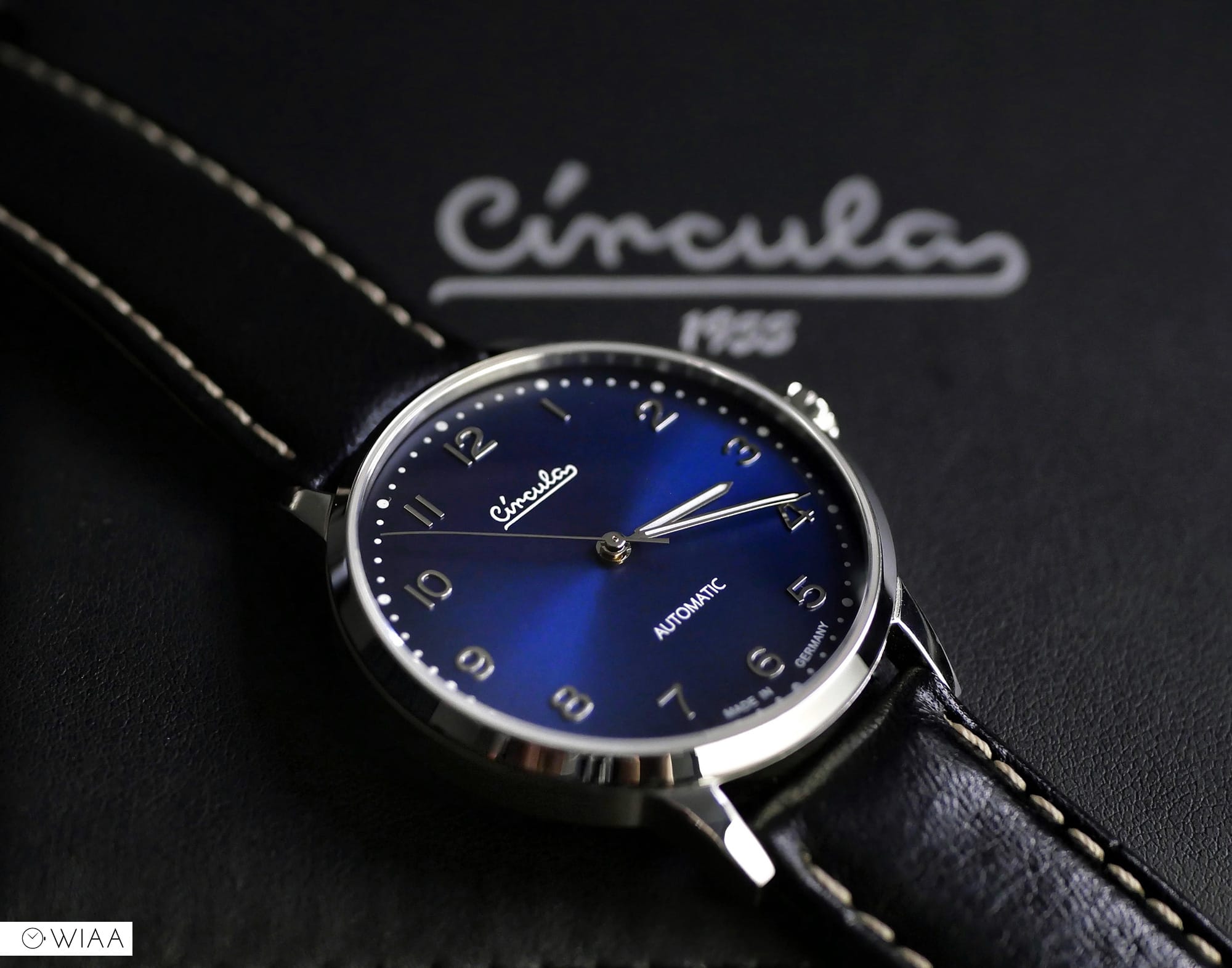 The movement featured in the heritage Automatic is a P.U.W (Pforzhiemer Uhren-Rohwerke GmbH), initially manufactured back in the late seventies. These were placed into storage at the time of the quartz crises and have been recovered by Circula watches. Each of the movement's parts are carefully cleaned in an ultrasonic bath before the movements are carefully assembled by hand by Circula's watchmakers then oiled and adjusted for accuracy. Check out Circula's website for a more detailed history on the movement and some links to interesting articles around watchmaking in Germany.
The PUW calibre 1661s used in the heritage Automatic then is essentially a 50-year-old movement that has been brought back to life to create a watch faithful to the Circula pieces decades ago and that, I think is very special indeed. With an accuracy of -10/+15 seconds a day, I had no problem with the timekeeping of this piece and the power reserve of 40 hours was perfectly acceptable. So all things considered, a lovely movement with an exciting backstory attached to its rebirth. But what about the rest of the watch?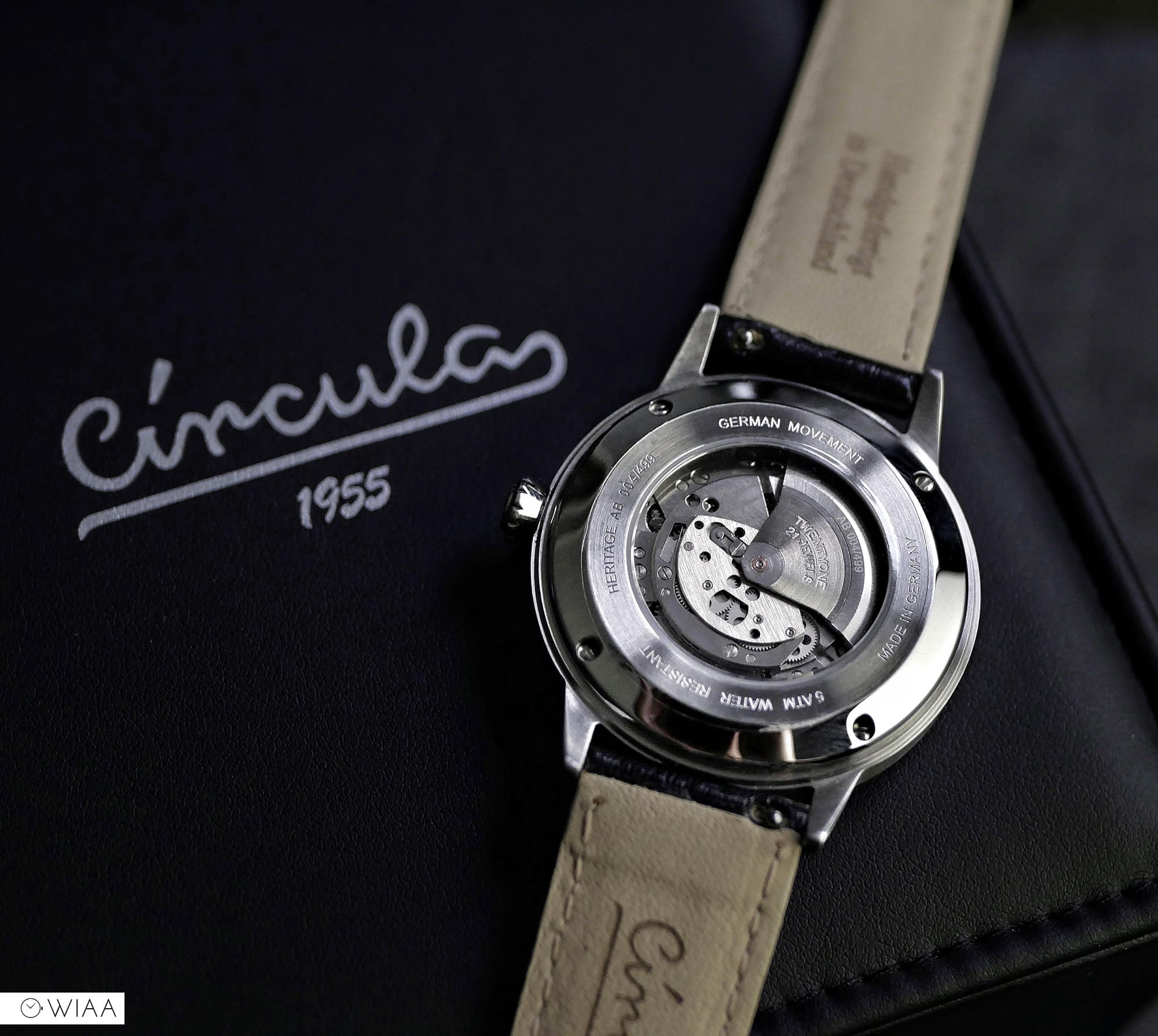 Thankfully Circula haven't cut corners in other areas. The watch as a whole is a fantastically finished piece. It's not elaborate or highly stylised which in a microbrand normally raises alarm bells for me. The Circula is a classically designed piece with hours, minutes and seconds in a case of 41mm made of 316L stainless steel. The three-piece case features polished bezel, brushed sides and a case-back secured by four screws that has a display window to view the movement.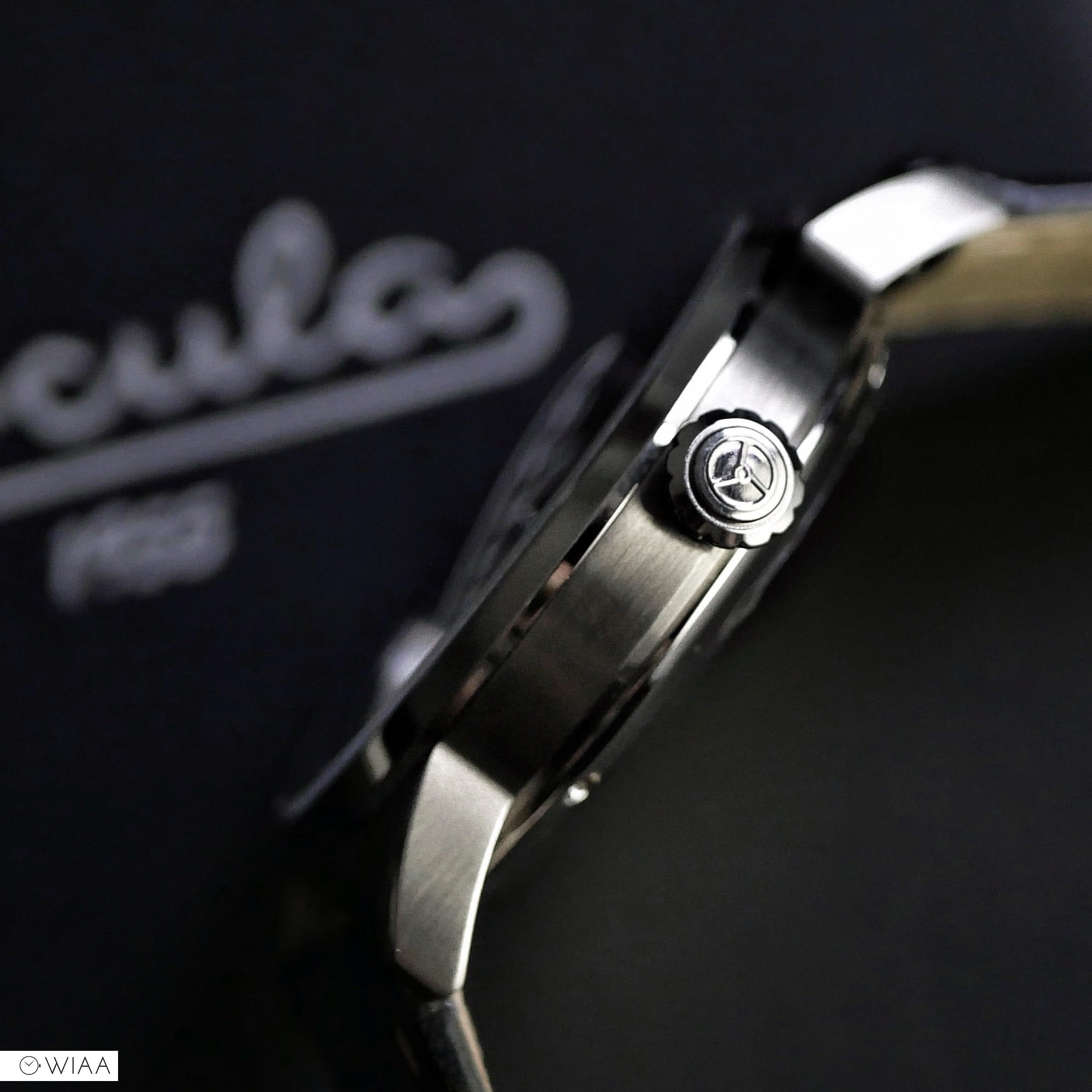 The version I had had a stunning blue sunburst dial featuring hour numerals and a small dotted minute track around the outer edge. The hour and minute hand are both lumed using Super LumiNova, and both the handset and numerals are highly polished. From a case point of view, the watch is wonderfully finished, the polishing is done very well, and the subtle brushing to the mid-case gives the watch an exquisite look. The crystal used is a sapphire, so this will please many and ensure that scratches are very unlikely. The case back gives the specific number of the release. So as you can imagine, there is a finite supply of these movements, and so they are released in batches of around 500, so it's nice to see this recorded as these are all limited editions. The crown is nicely finished with a grippy knurling and engraved which just finished things off beautifully for the watch itself.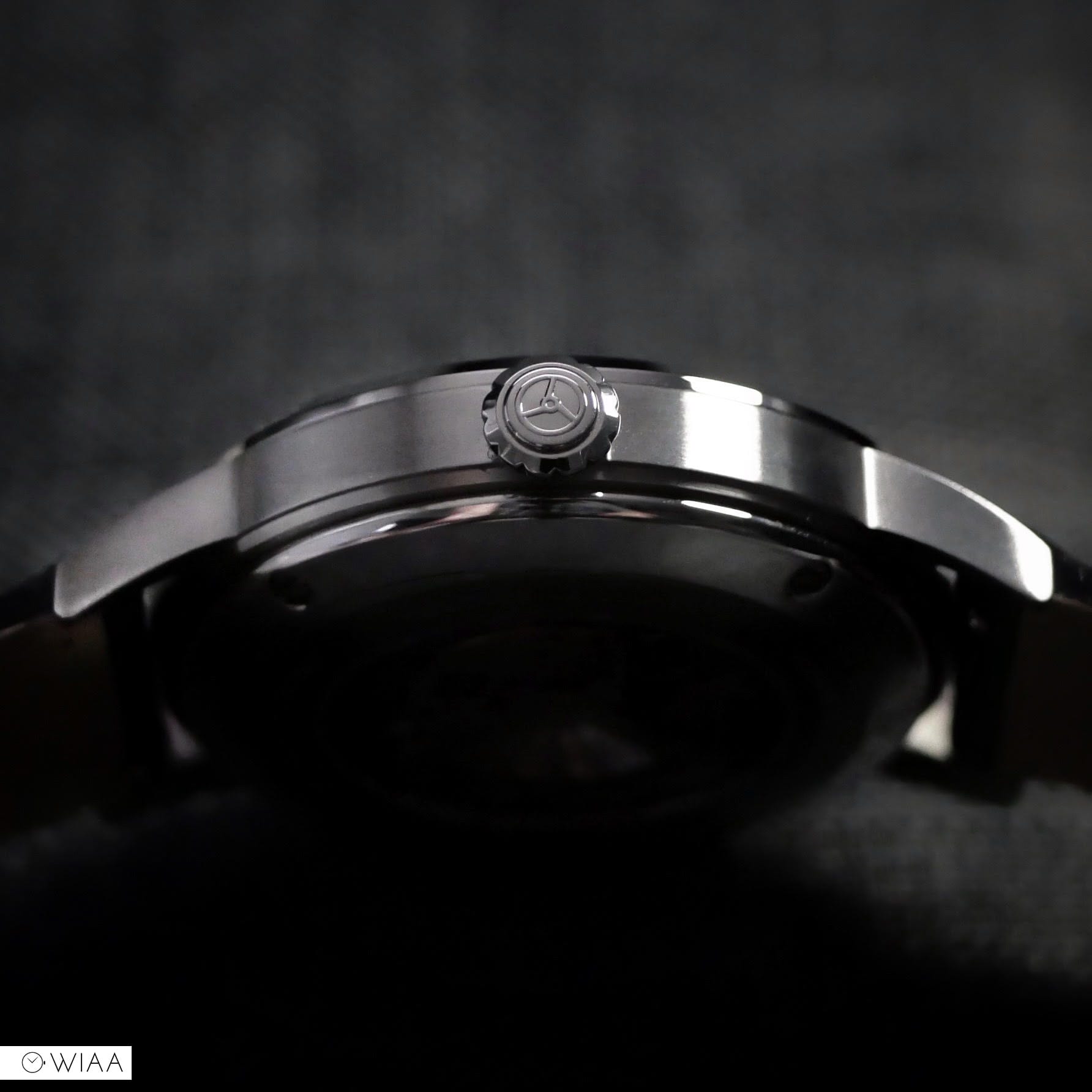 You also get a choice of straps which is another area I regularly see even big manufacturers cut corners. Again not the case with Circula. The one I had was handmade in black leather with circula signed hardware. It feels like a quality made strap and for a change one that if this were my watch would probably stay on the watch. If you did want to change it however the strap has quick release spring bars which is another nice touch.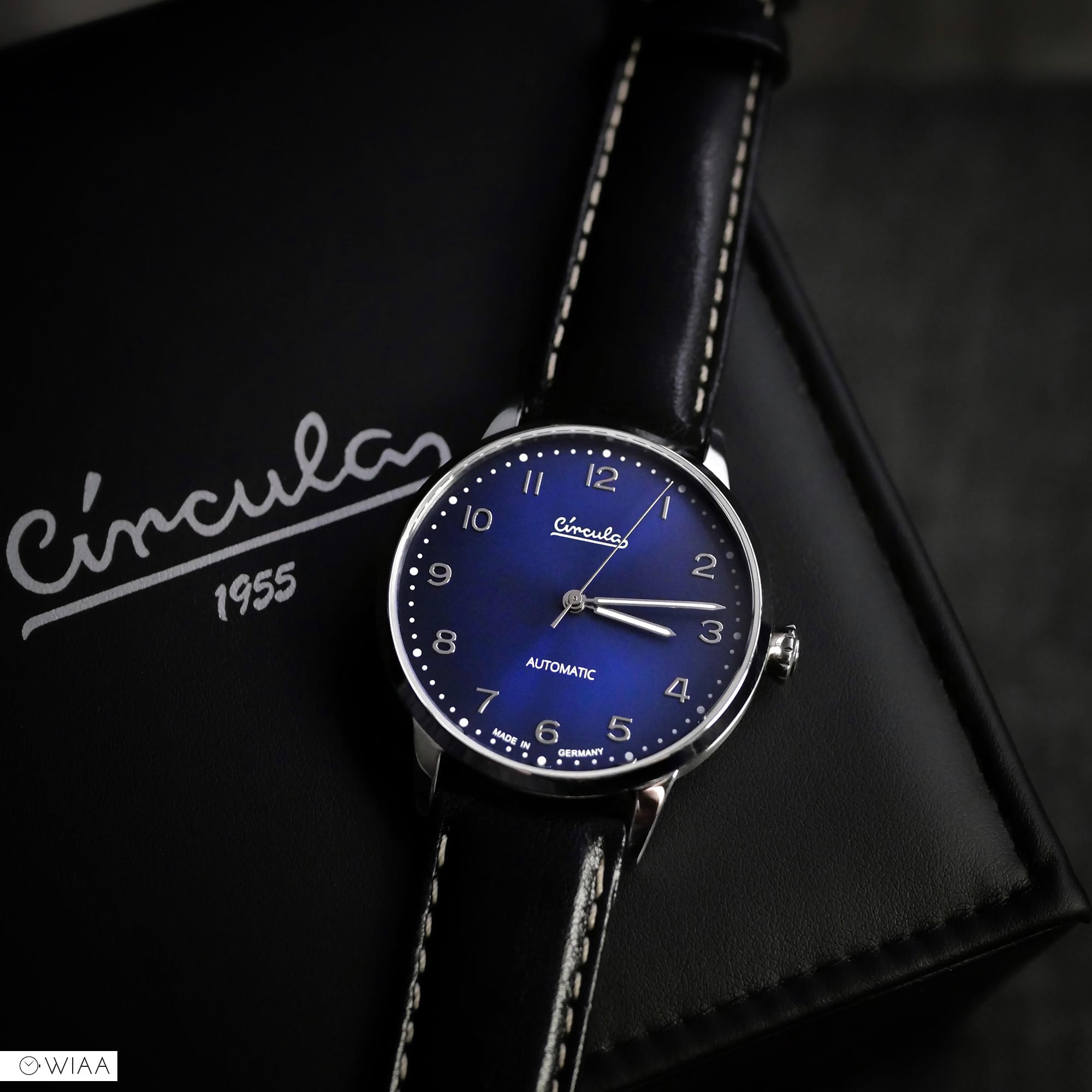 So you can probably guess that I'm quite impressed with the Heritage Automatic from Circula where most microbrands are trying to make a splash with crazy designs or sell a heritage that is only skin deep. Circula do the opposite; they produced a very well finished simple piece with a movement they saved and carefully cleaned and rebuilt to as new standards. While the movement is undoubtedly the draw for this piece, it isn't a movement in a shoddy case and a cheap strap attached. It feels like care went into the production of this watch, and it feels like a quality product with that being the case. Add to this that these are limited numbers, and I think this is quite a unique piece from a brand that cares about what it's doing. Would I change anything? 5ATM water resistance? But this is a dress/everyday watch, not a sports piece so maybe that would be picky? The hands are lumed as stated but would be nice to have a lumed pip at the 12 o'clock position. Other than those minor details I think the Heritage Automatic from Circula is a fantastic piece from the brand and I'll be watching to see where they go from here! After all, I believe they have set a high bar for themselves with this one!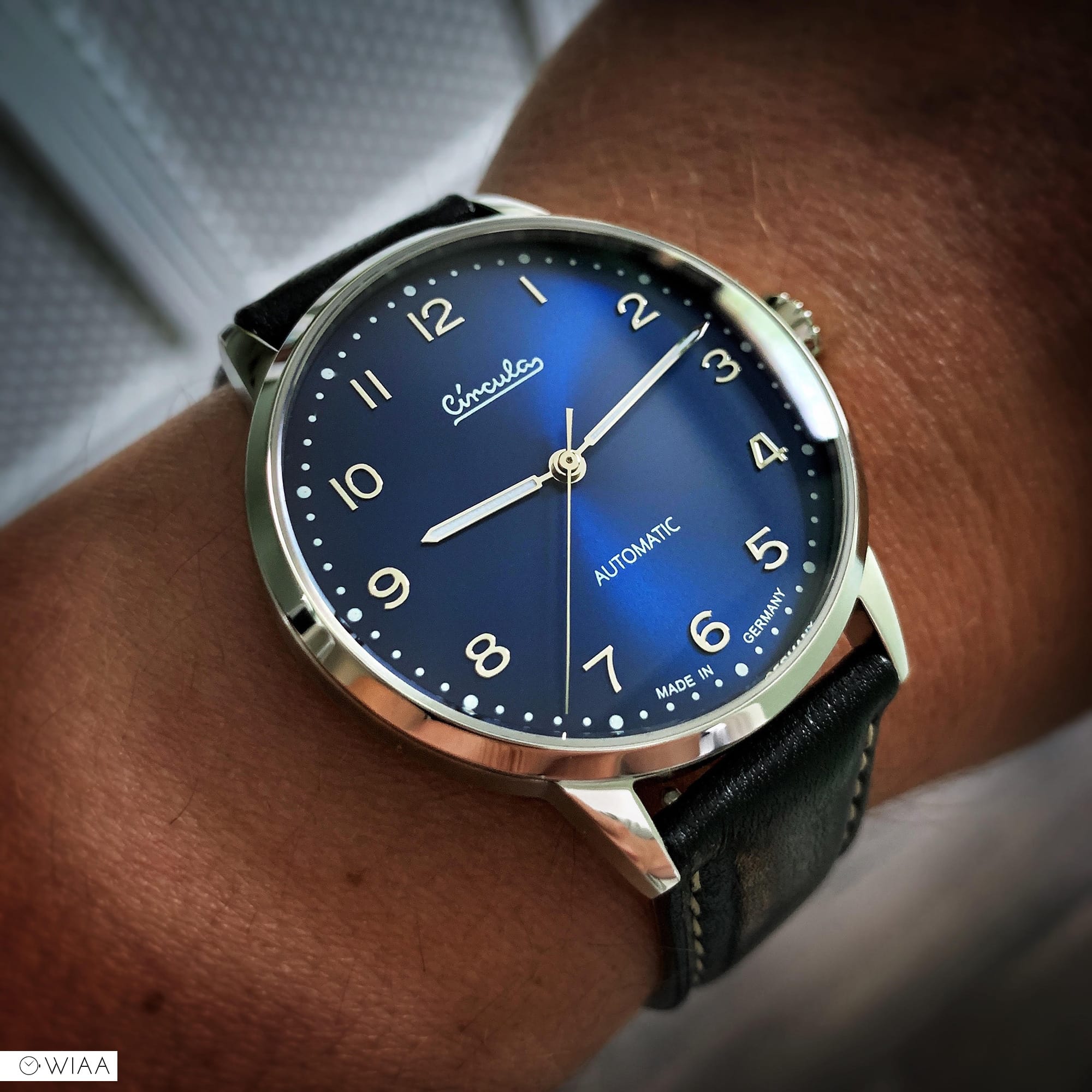 Specifications
Case: 316L Stainless Steel
Movement: NOS rebuilt P.U.W 1661s 40hr power reserve
Crystal: Double domed sapphire with AR coating
Water resistance: 5-ATM
Case size: 41mm
Lug Width: 20mm
Lug to Lug: 48.5mm
Price: from €890