Christopher Ward's latest release, the C63 Sealander, has been developed with the following in mind; that a well-dressed individual would need three timepieces: one for dress, one for work, one for play. But why not have one watch that does it all? Thus, they started a quest for the "watch that can do everything" – a luxury sports watch if you will.
This new 'go anywhere, do everything' watch collection introduces a new label; named 'EveryWatch' – a watch for dress, work and play. The new C63 Sealander Collection is available from £595 for the C63 Sealander Automatic, from £795 for the C63 Sealander GMT and £1,150 for the C63 Sealander Elite.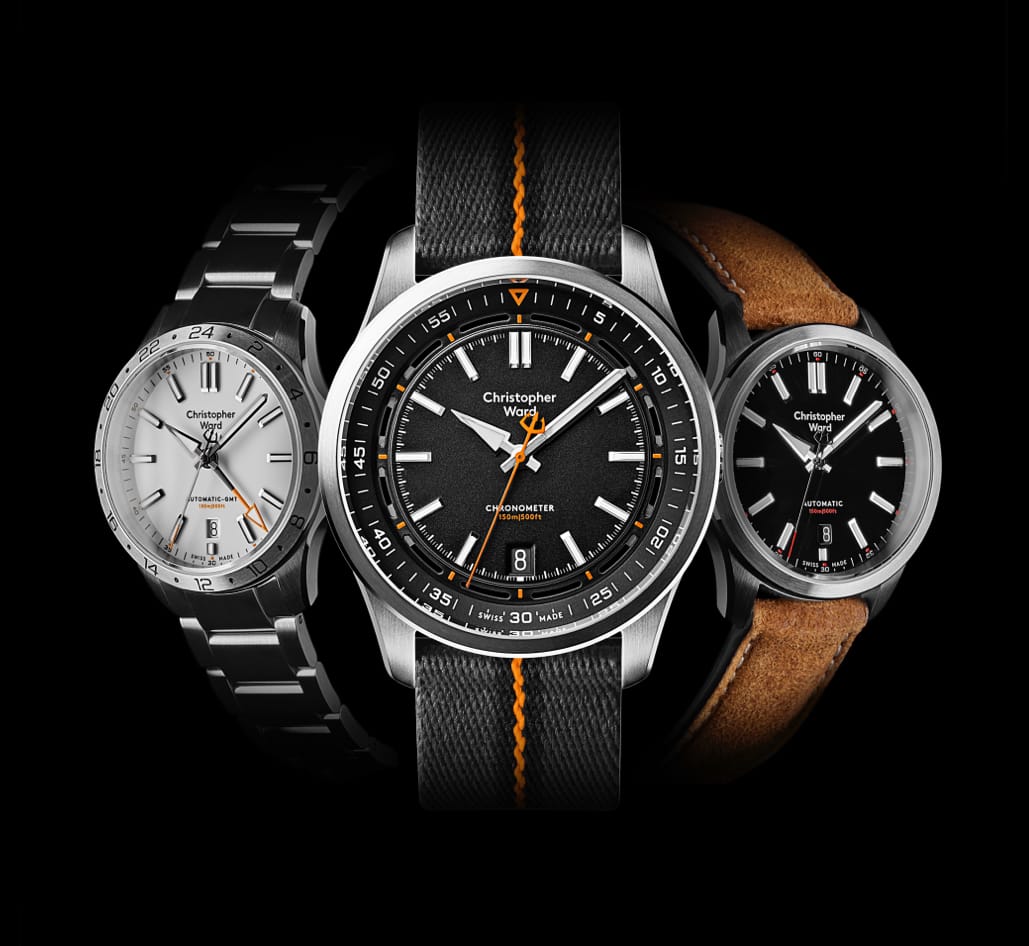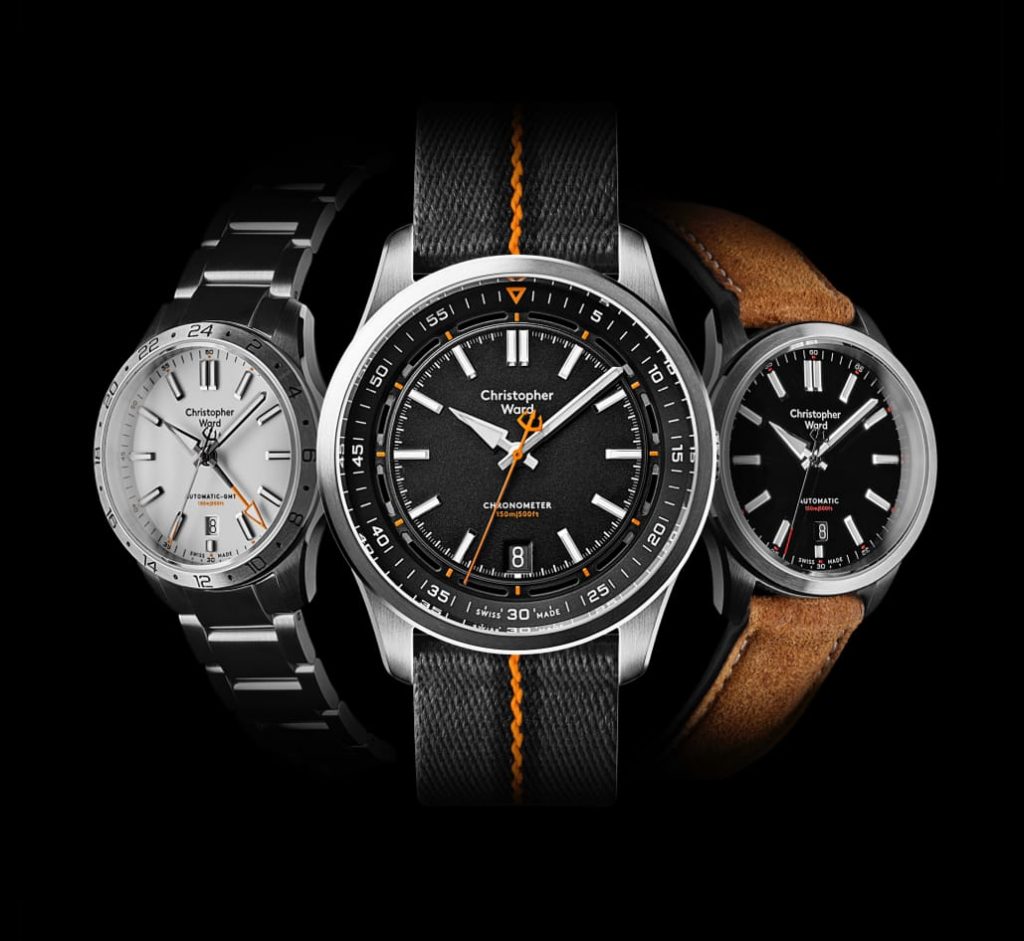 The model I have for review is the standard automatic, and at first glance £595 is a fair price, although that does creep up to £700 if you want the bracelet.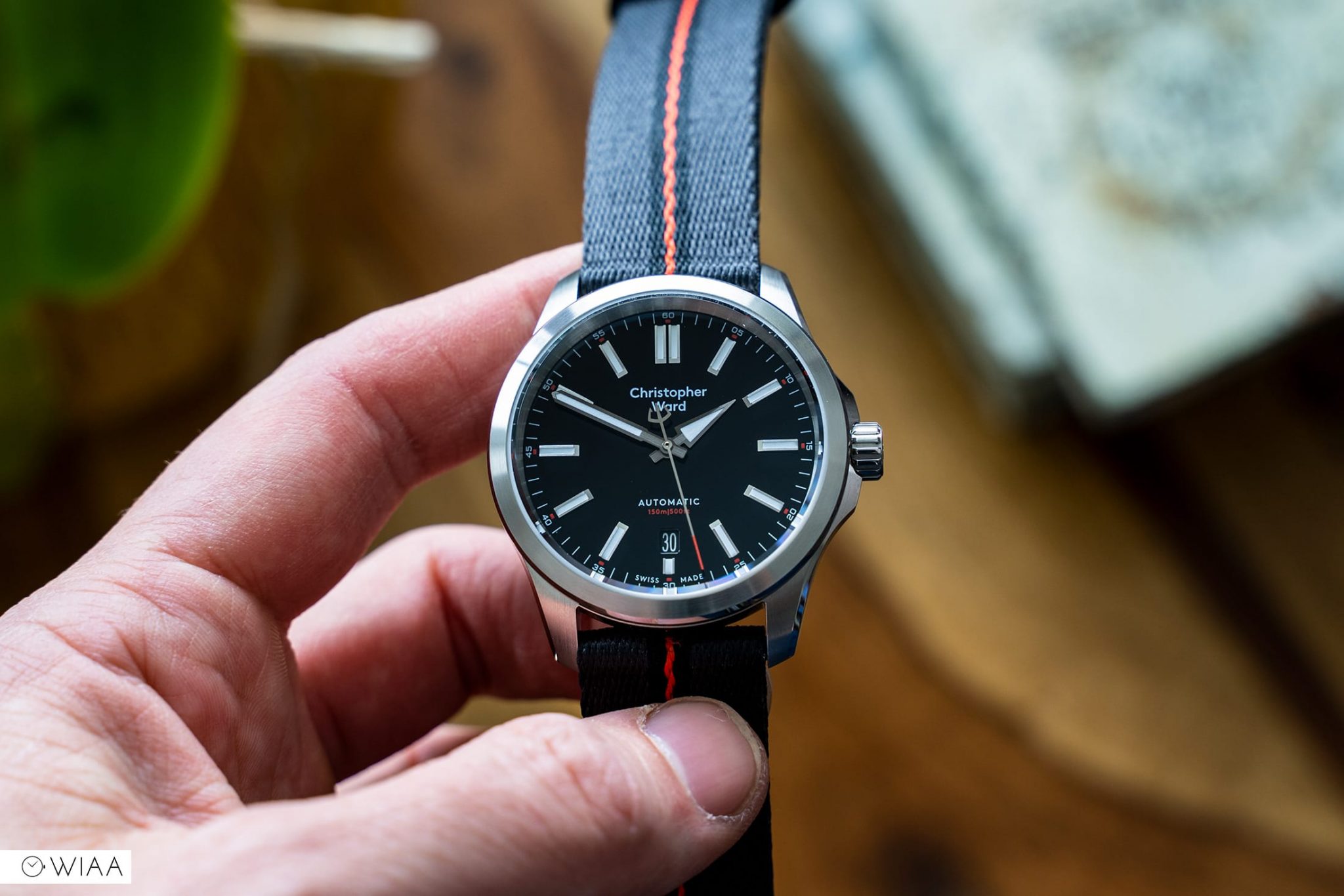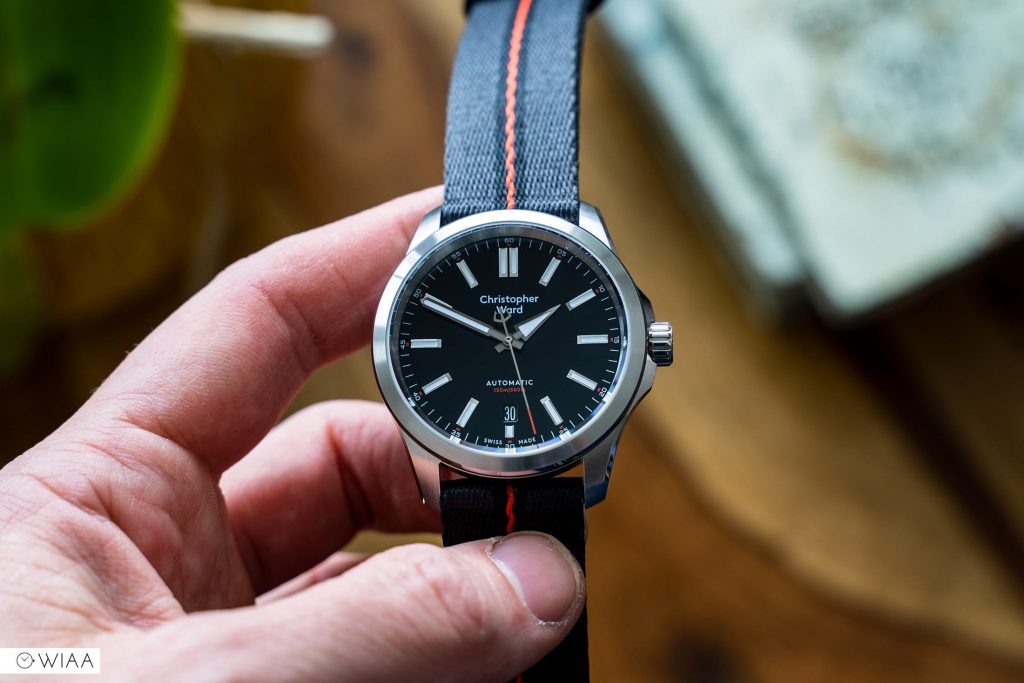 Without further ado, let's check it out!
The video review
The specs
Dimensions: 39mm diameter x 11.25mm height x 45.8mm lug to lug
Weight: 74g
Water resistance rating: 15ATM / 150m
Movement: Sellita SW200-1 with Elaboré 'Colimaçoné' finish
Accuracy: +5.3 sec/day
Lug width: 20mm
Warranty: 60 days of free returns worldwide / 60-month movement guarantee
Price: £595
First things first, let's get the logo out of the way. There's a lot to be said about those two simple words making up the now-departed co-founder. This is the third logo in the brand's lifespan, and it was met with a fair amount of opposition, especially when the text is left-aligned and at 9, as many models have. However, centre-aligned text at 12 is sure to please many, as it provides a much more balanced and symmetrical design. If only they'd use the twin-flags logo more, as that would be awesome.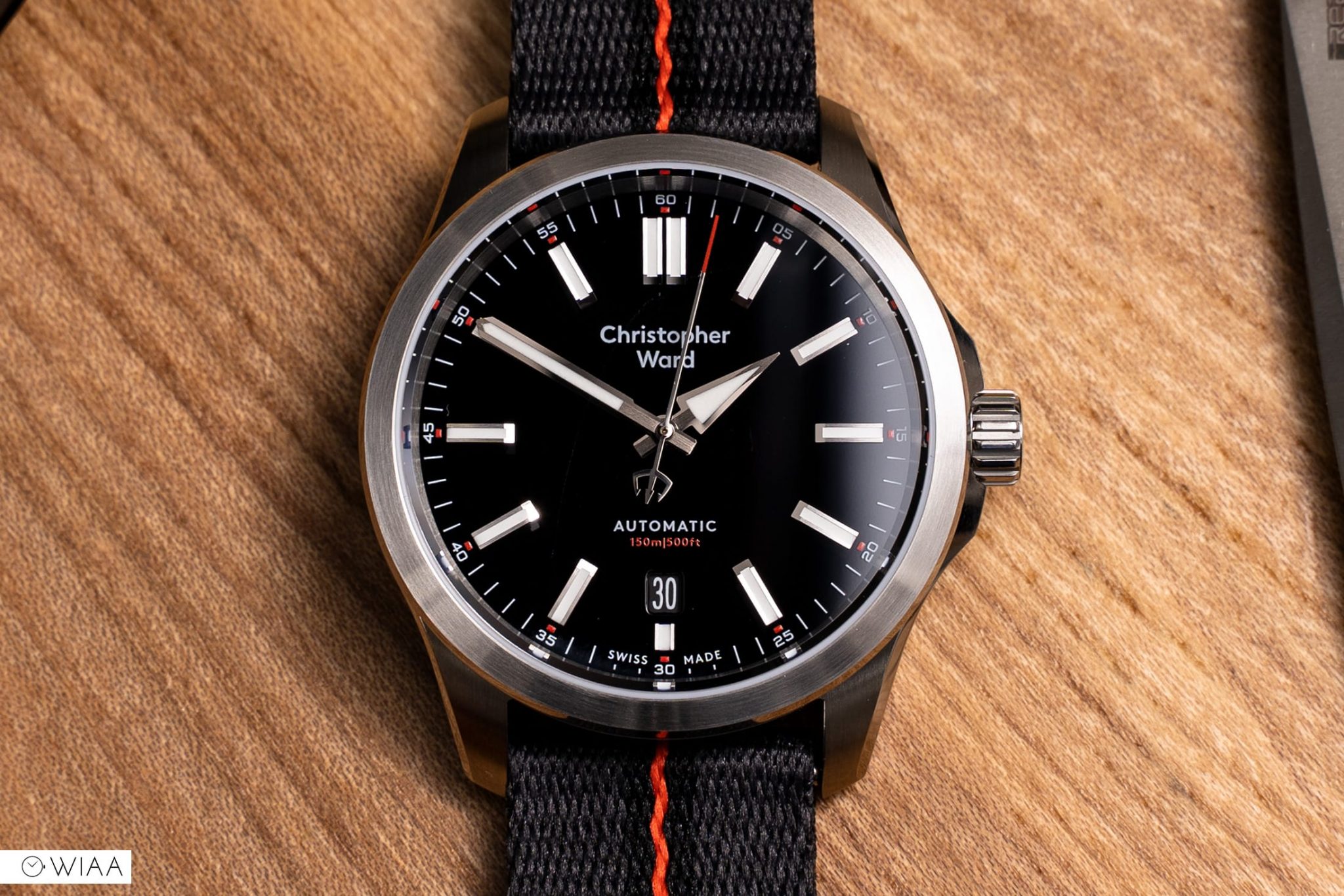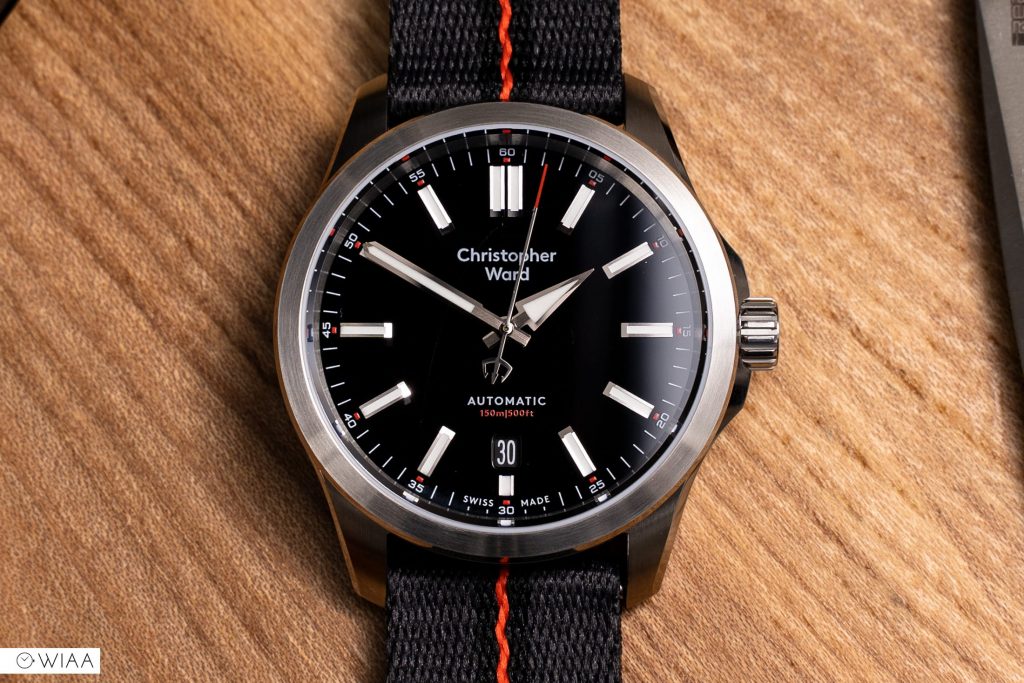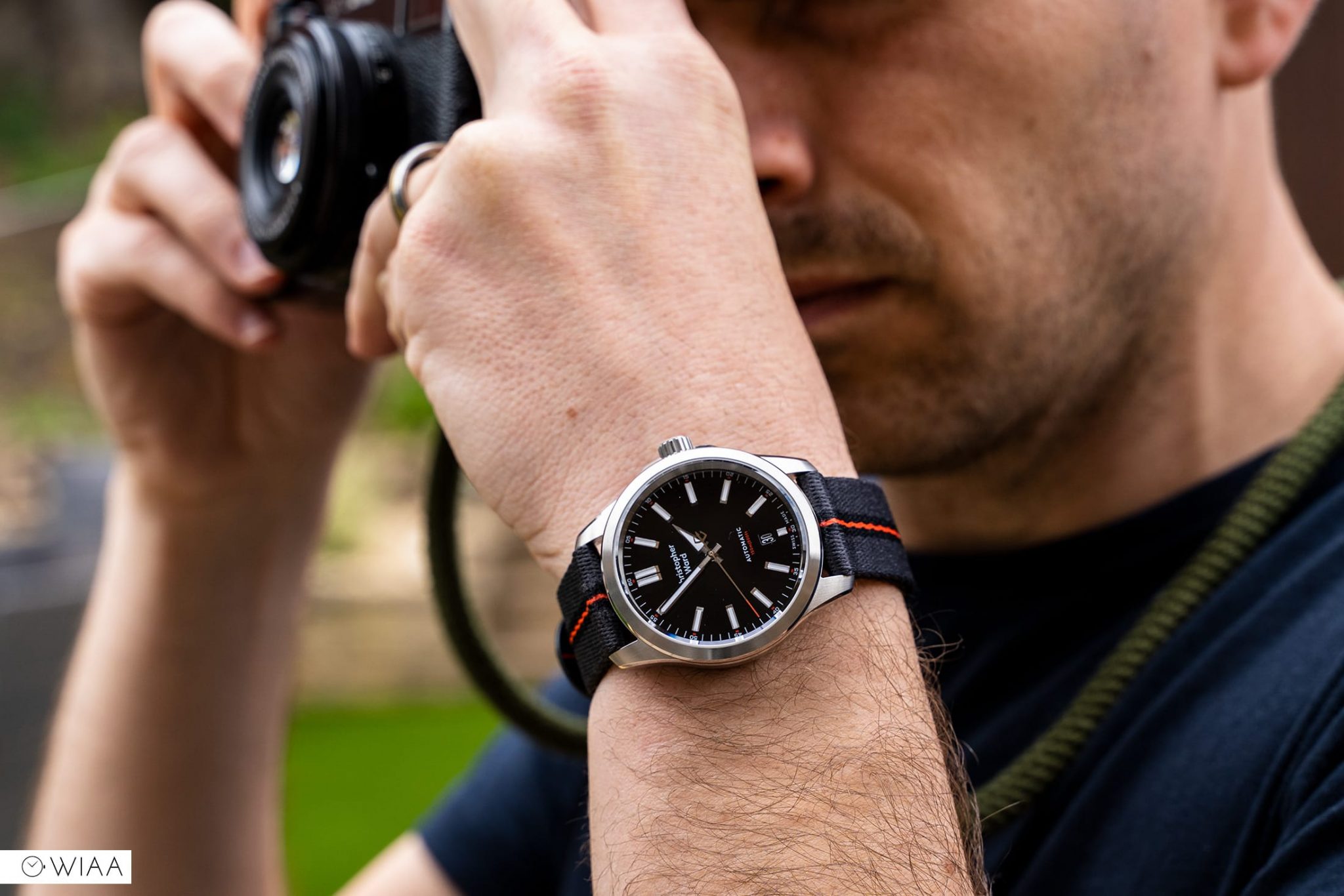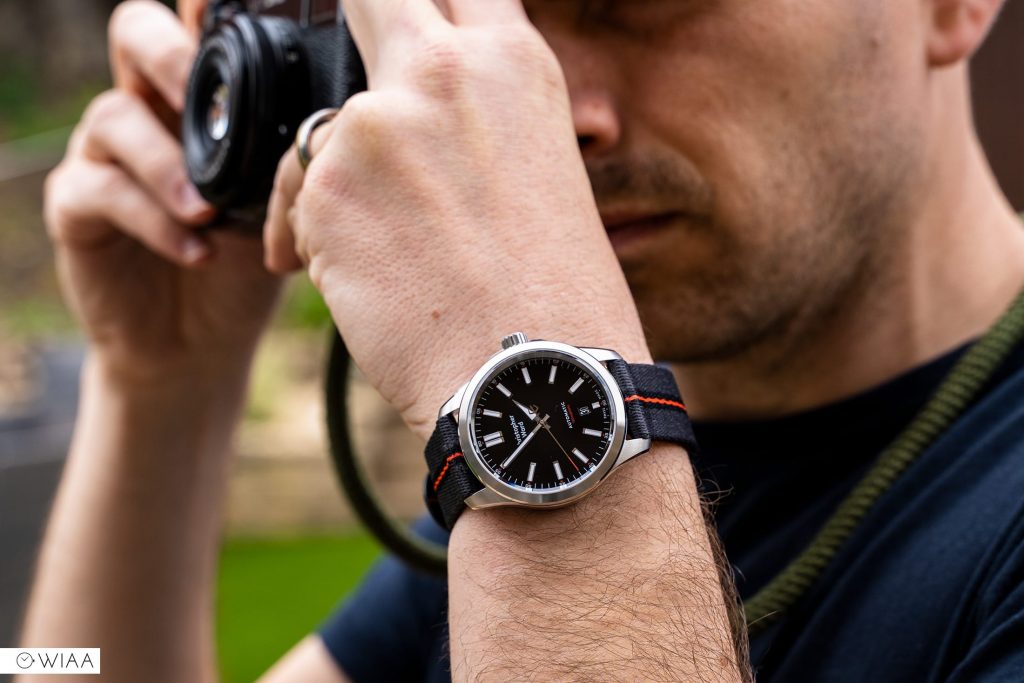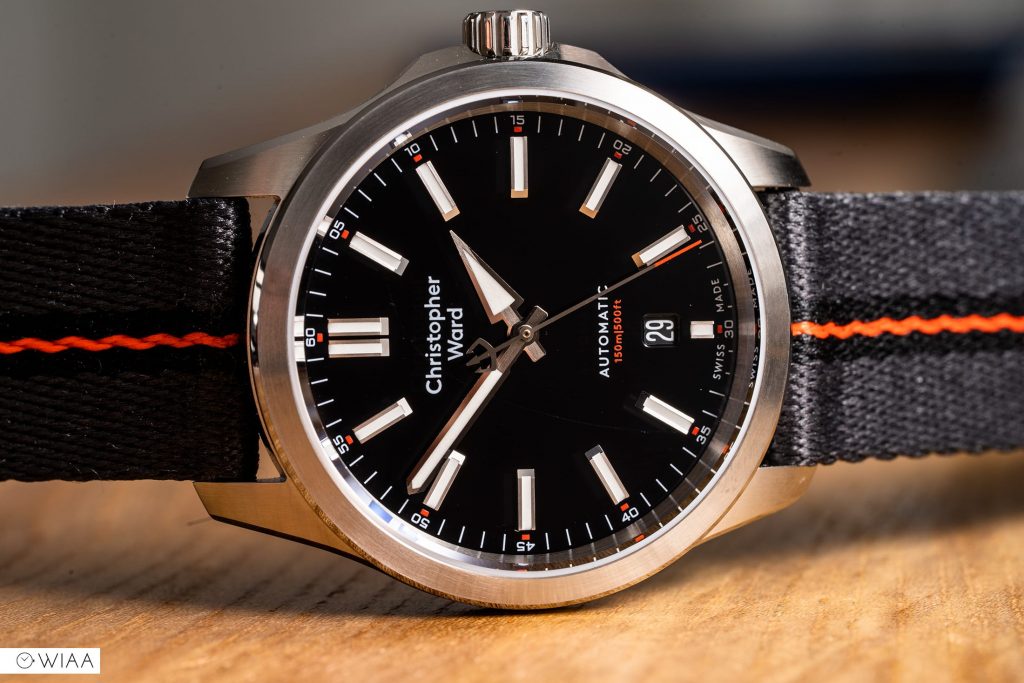 Secondly, the wearability of the watch. It's a tremendous size for my 7" wrist; 39mm is perfect for me: small enough to look right and be comfortable, large enough to impress. The 11.25mm height is also fairly slender, so it'll fit nice and snug under a cuff. The weight of 74g on this NATO also helps the comfort.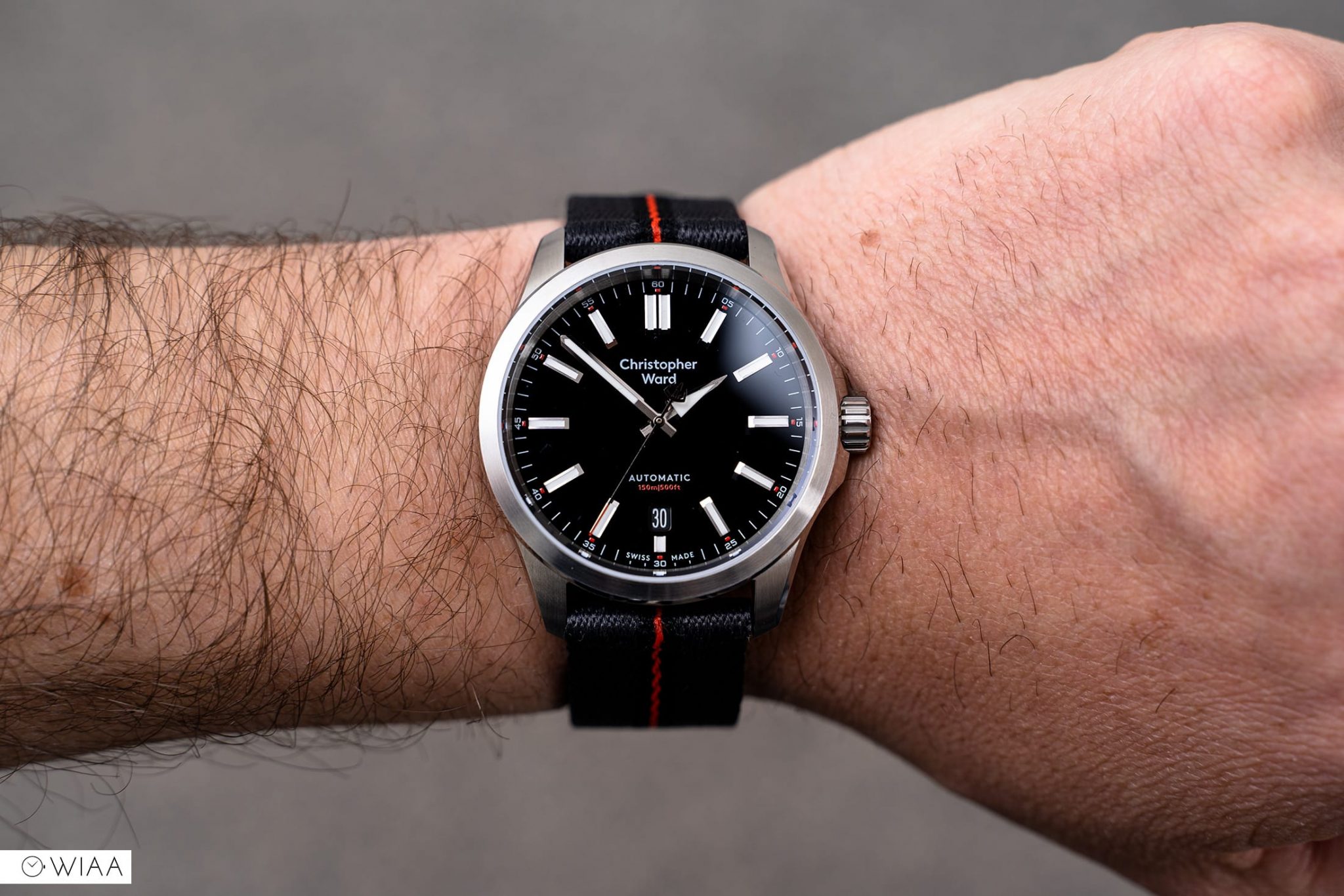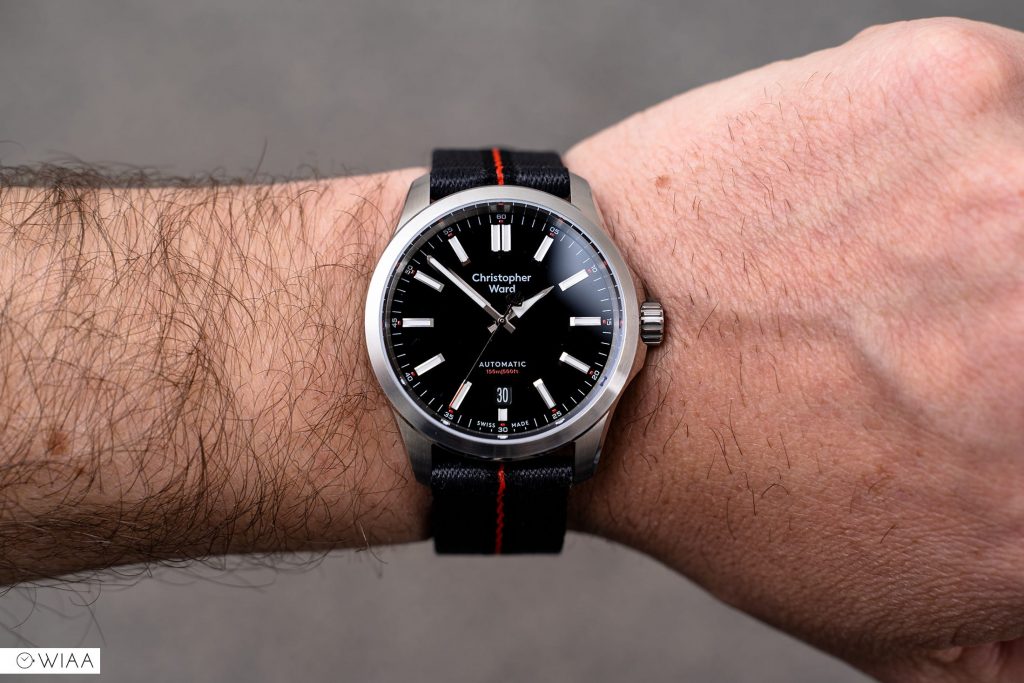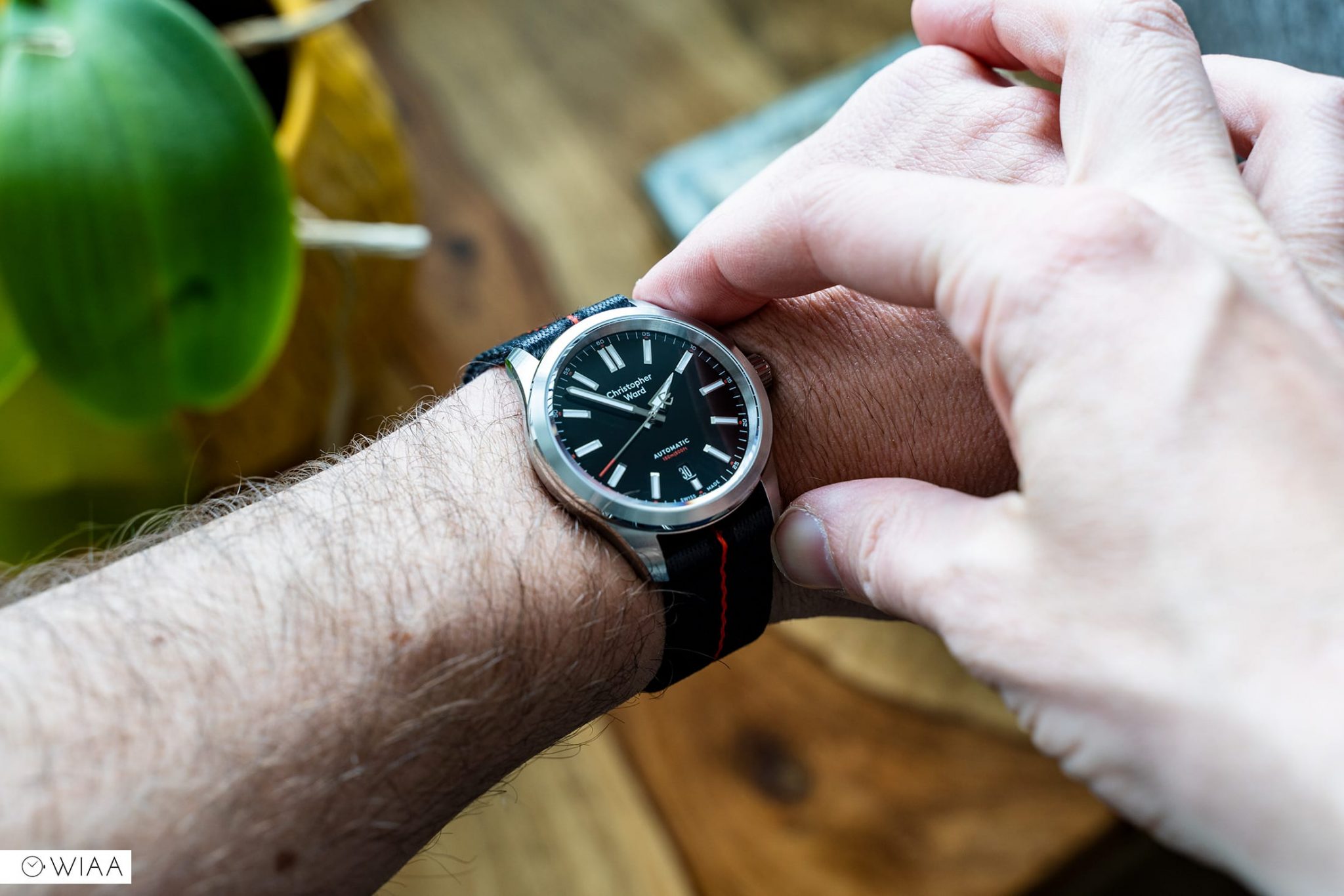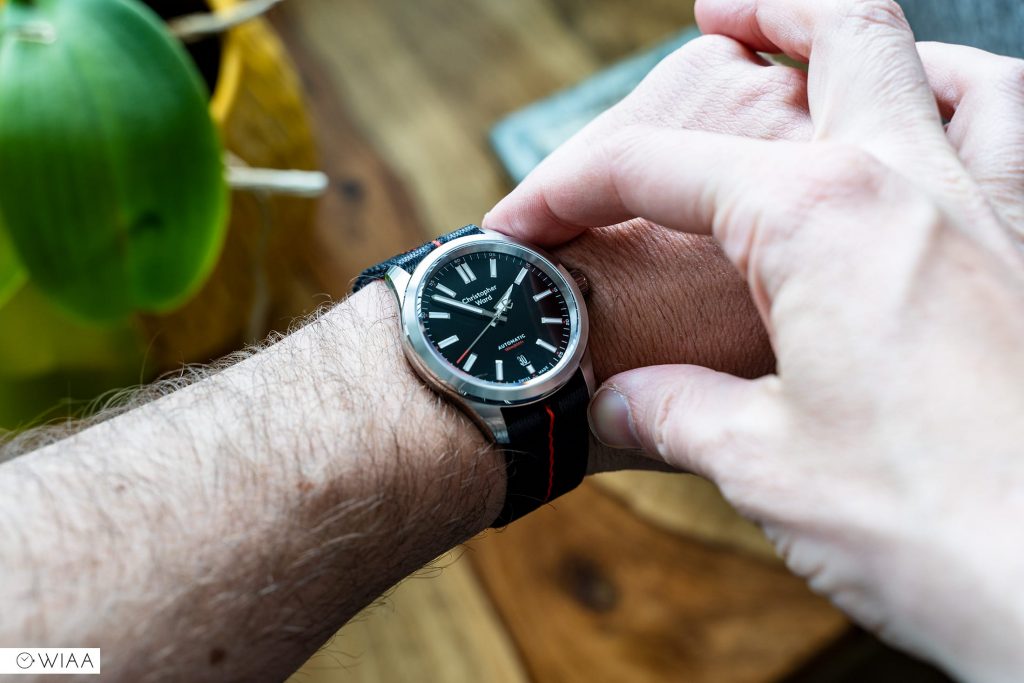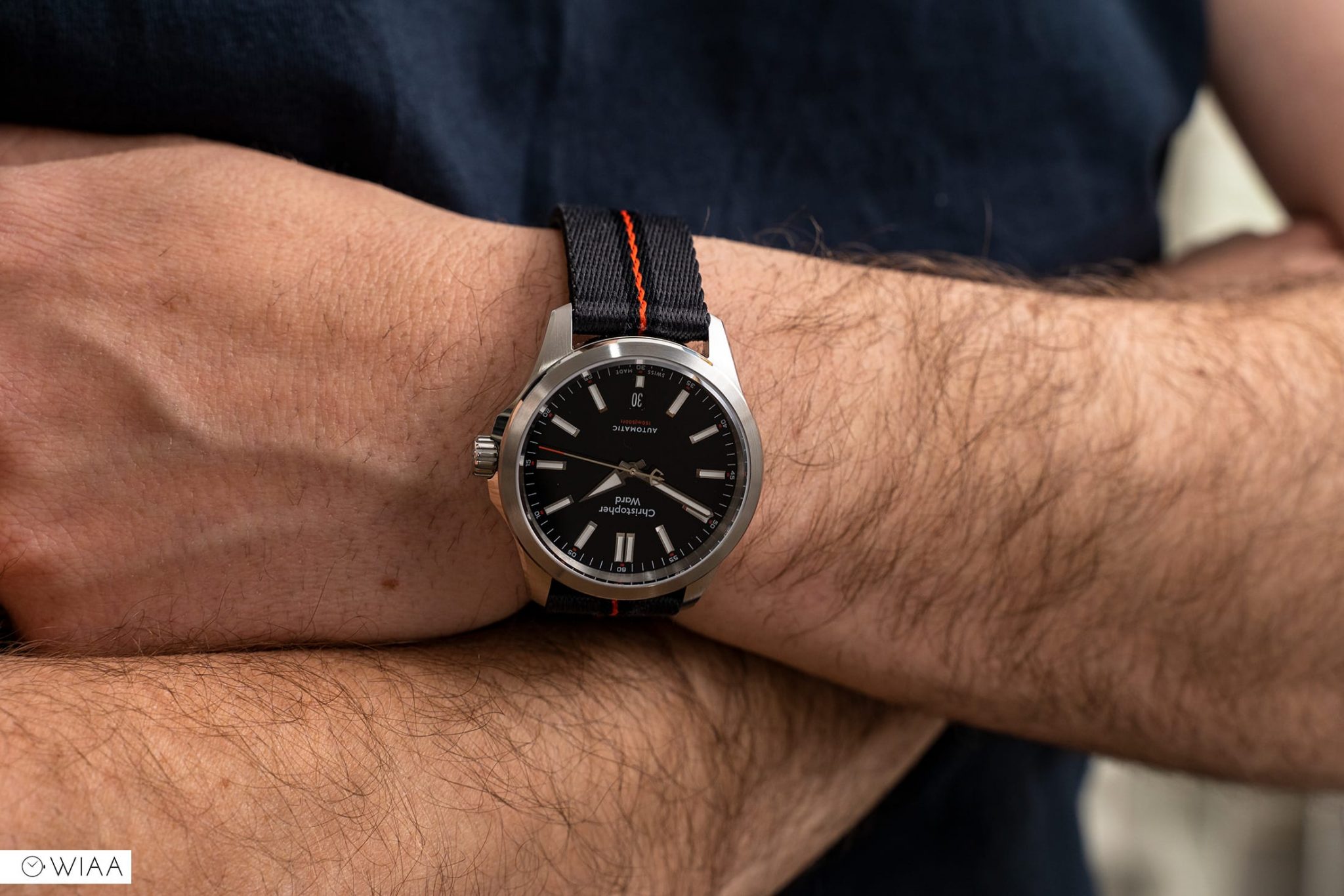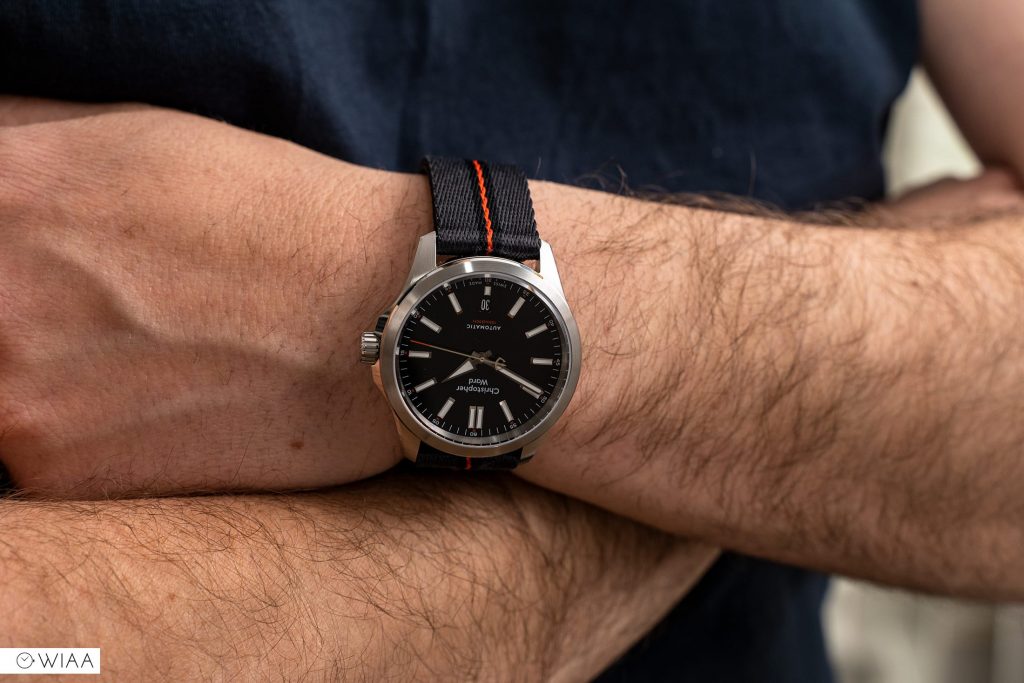 The Christopher Ward C63 employs the brand's Light-catcher case, secure to 150m/15ATM. I've said it before and I'll say it again – this is one of the best watch cases I've ever seen and handled on an affordable watch. It's a joy to view at every single angle, providing an array of light reflections due to the various facets, bevels and finishing. Due to the slender design, it also looks a lot thinner and slender than the height suggests, making it feel even more wearable.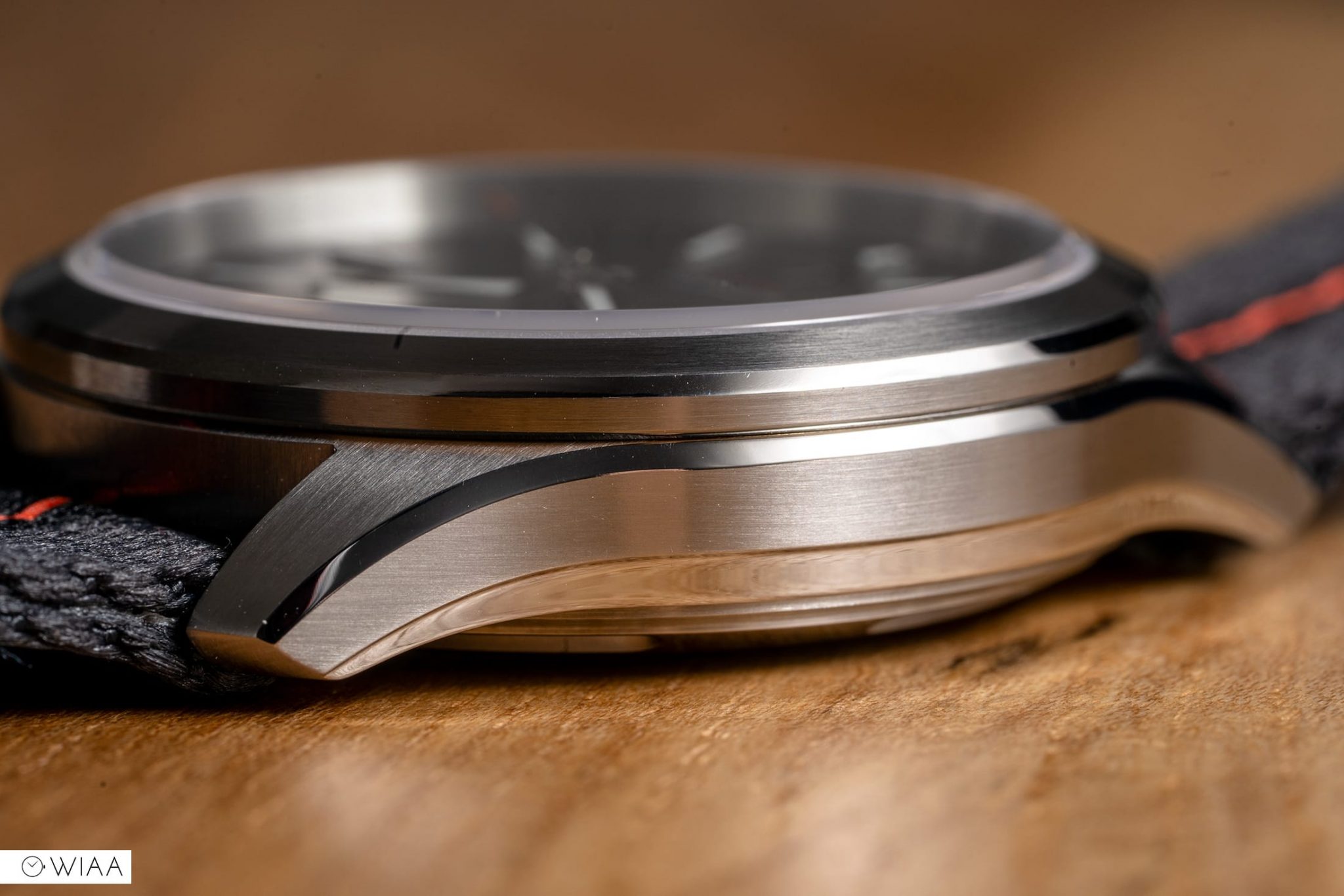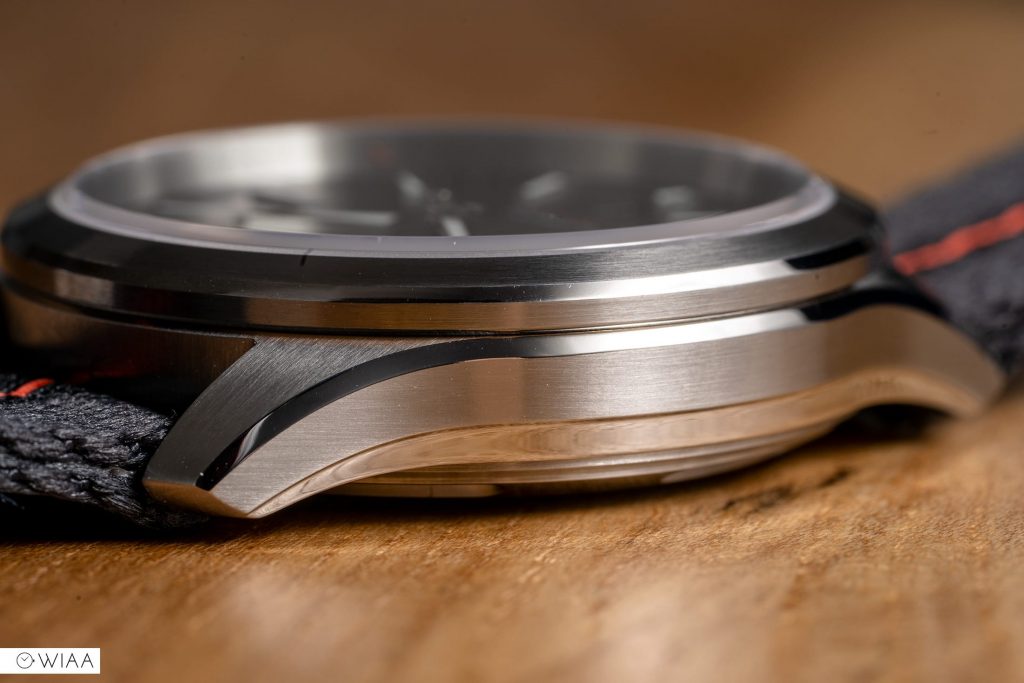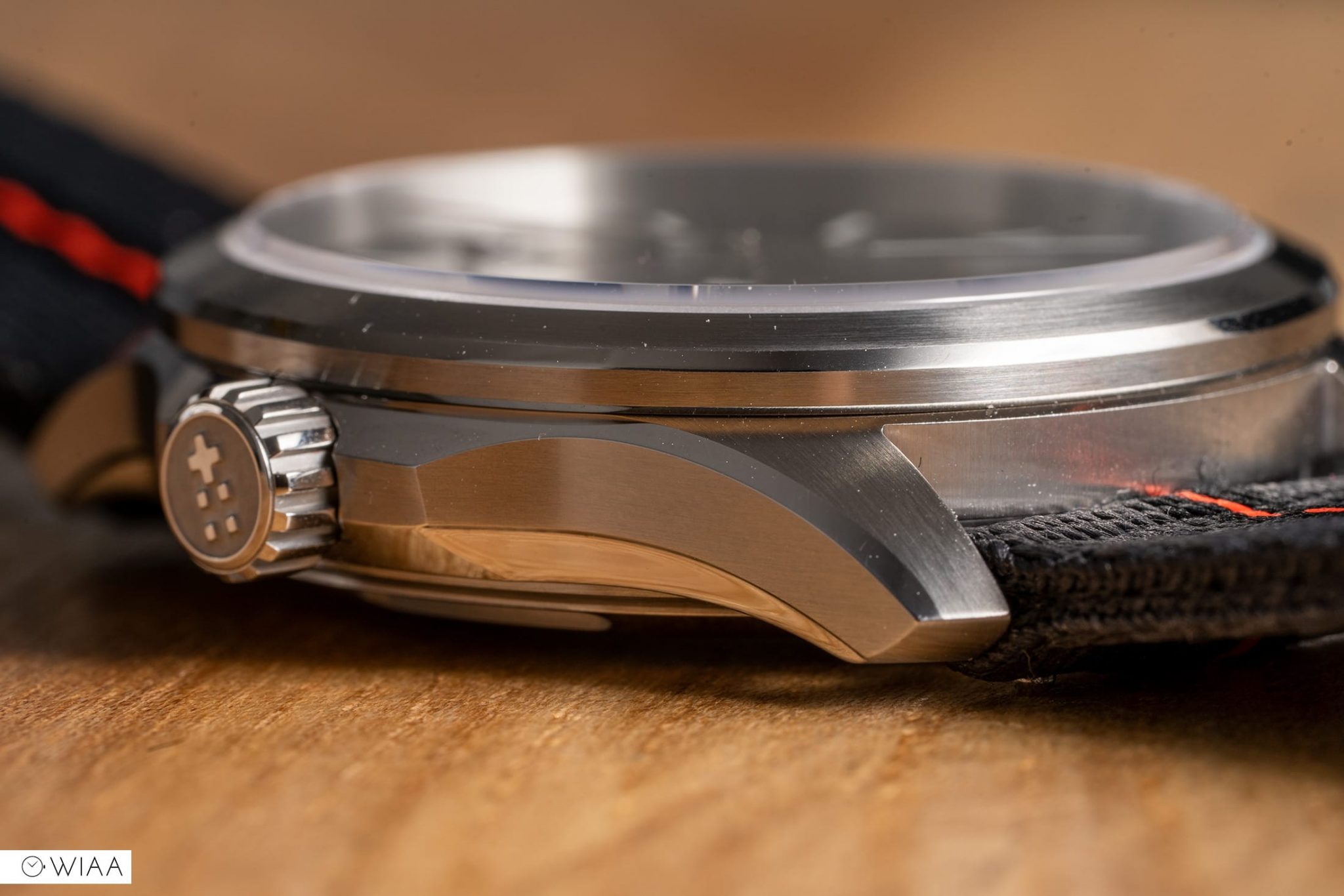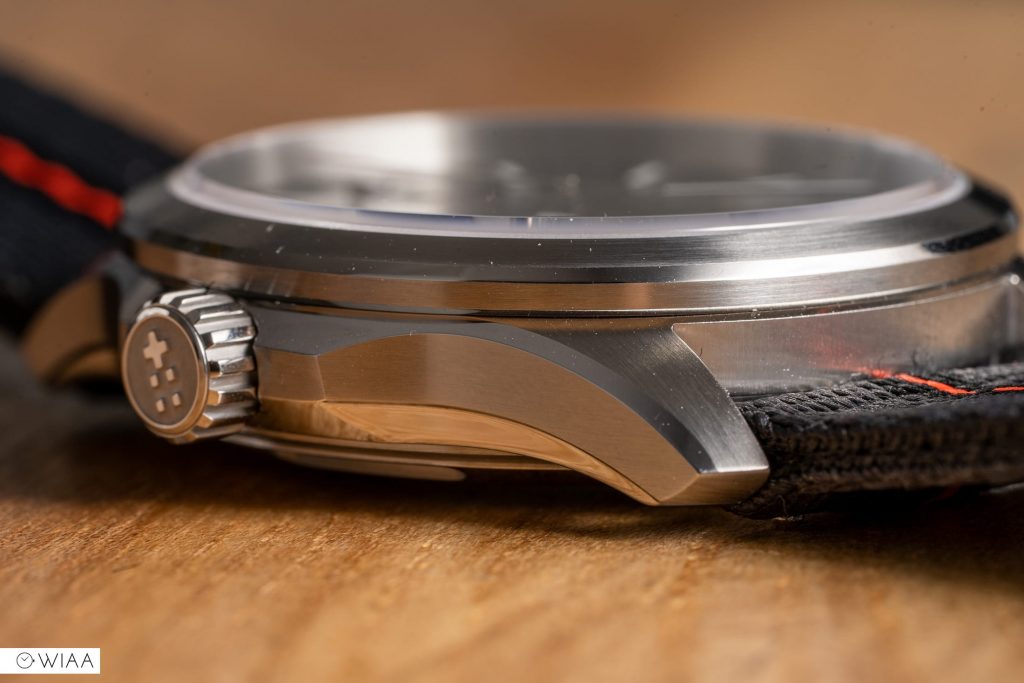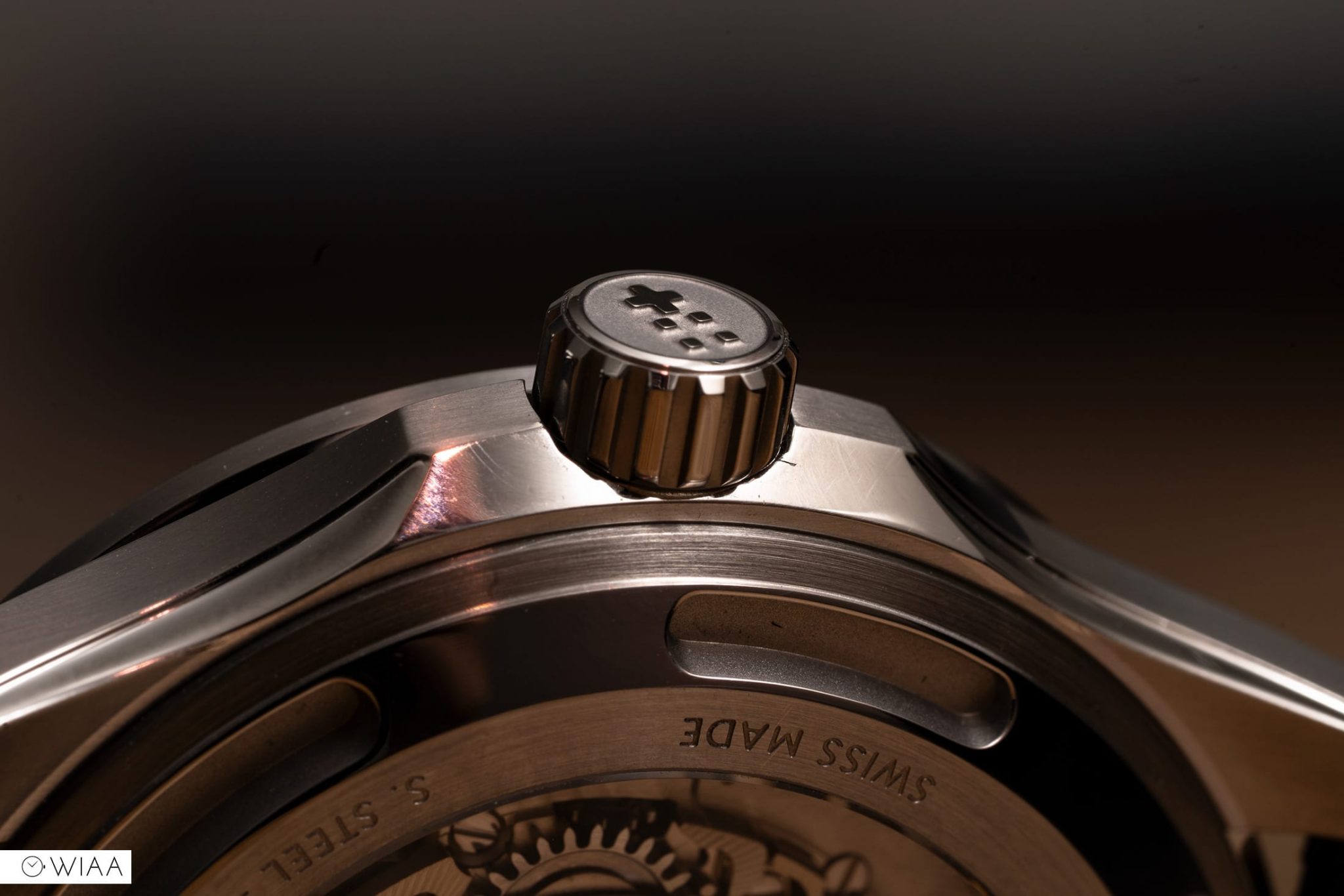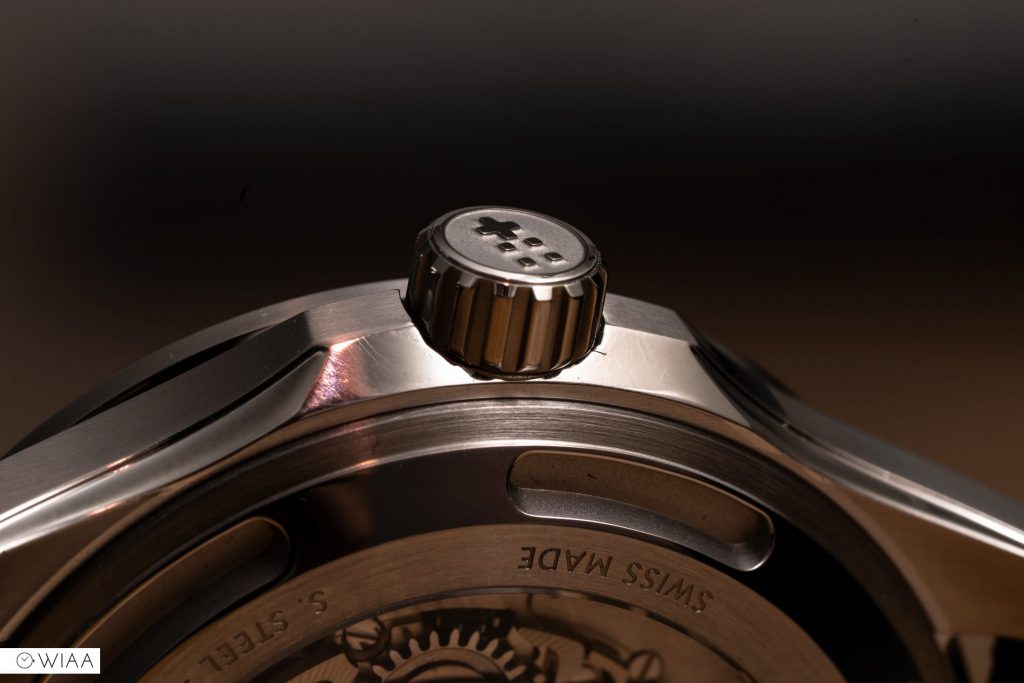 Thirdly, the design. Let's face it, it's pretty simple. But: simple doesn't mean boring. Legible and well proportioned, it reminds me of the Rolex Explorer. Indeed, this could be one of the best non-homage affordable alternatives to that peerless classic.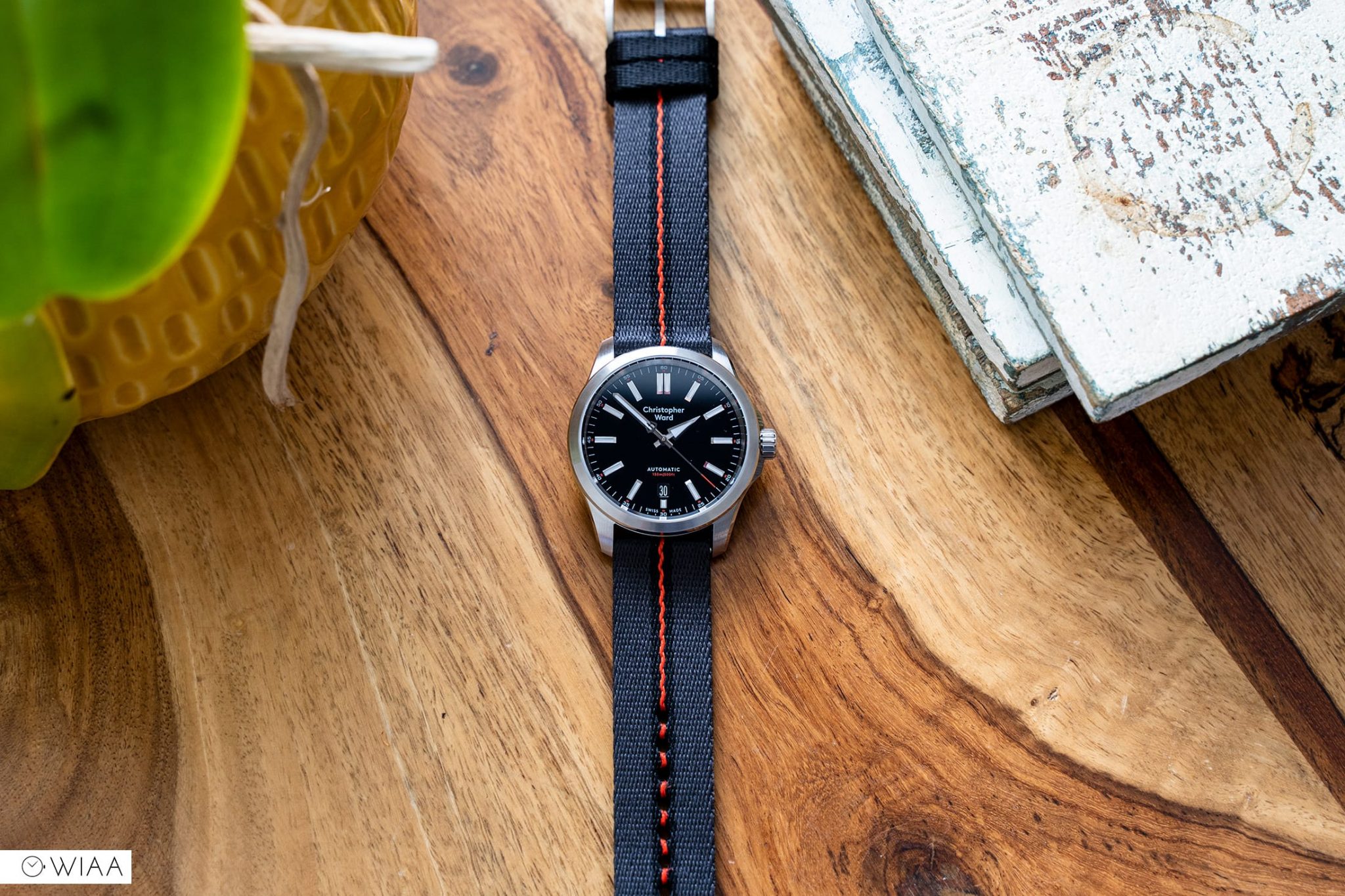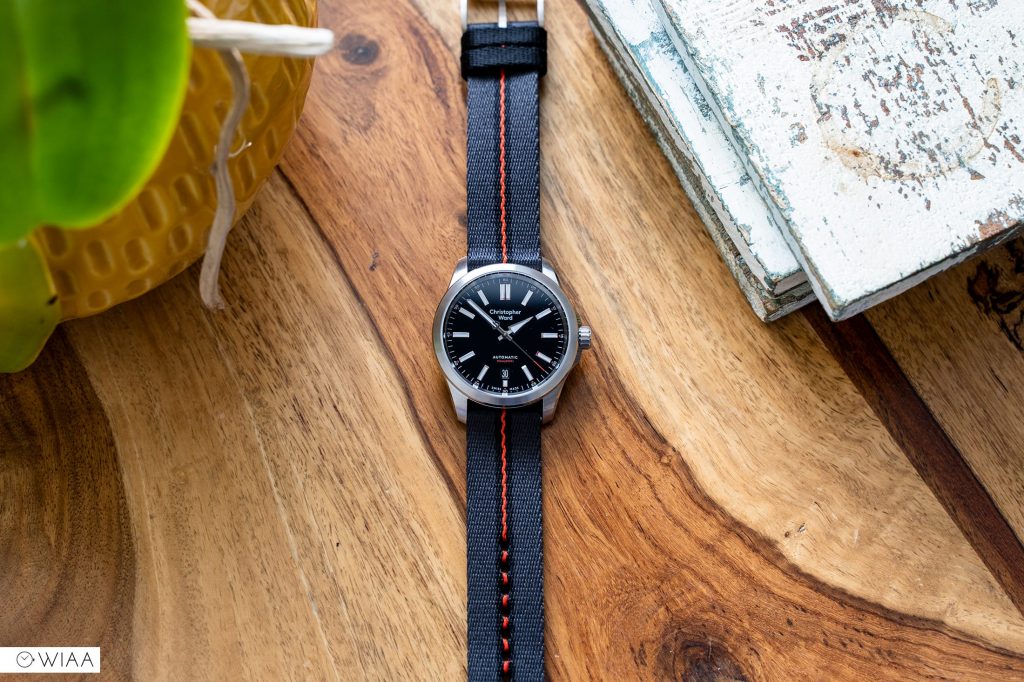 You get the choice of black or white hand-finished, polished lacquer dials, with applied, faceted brushed and polished indexes. The glossy nature of the dual instantaneously provides a luxurious feel to the watch, and the way it plays with the light is lovely, just like my Trident.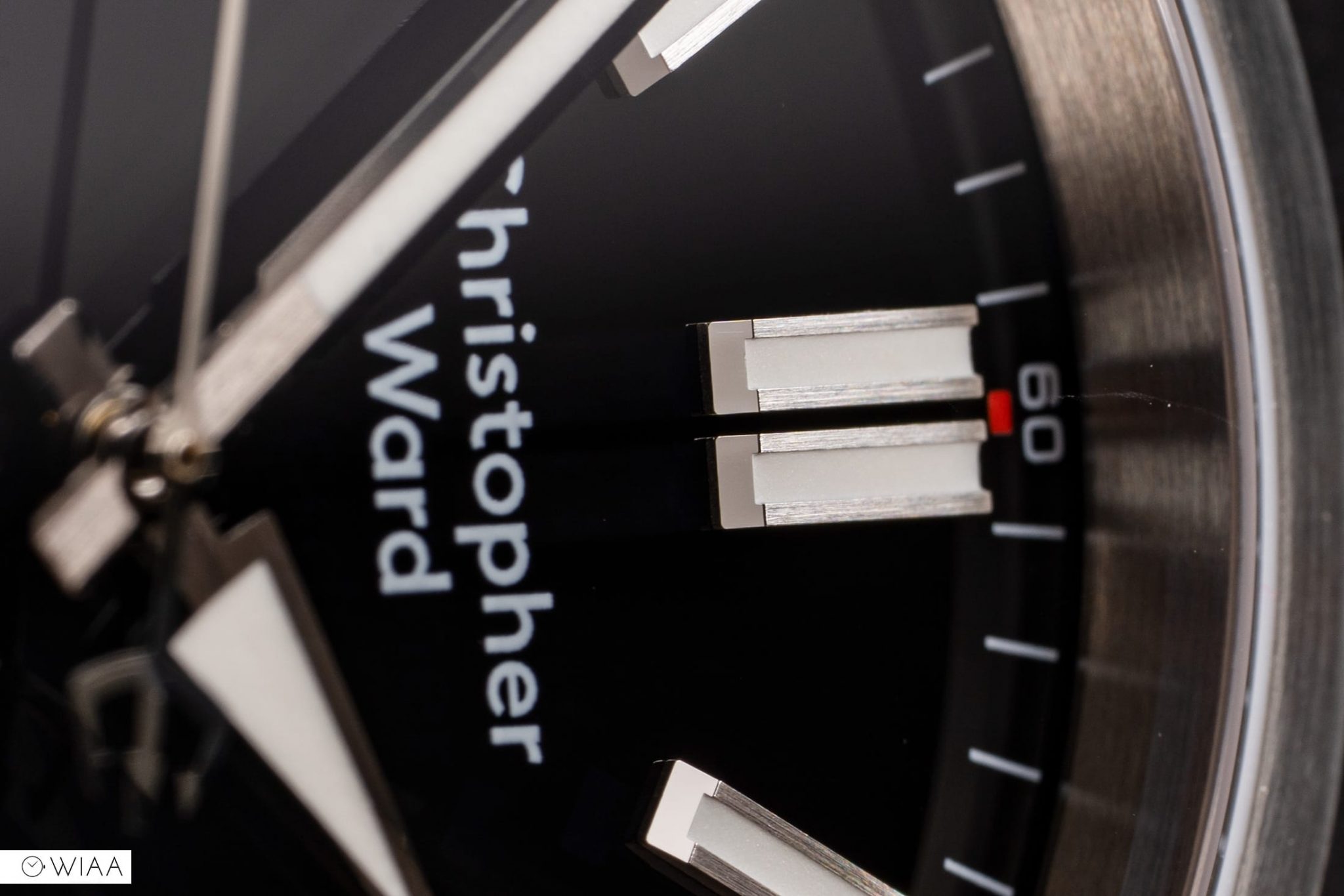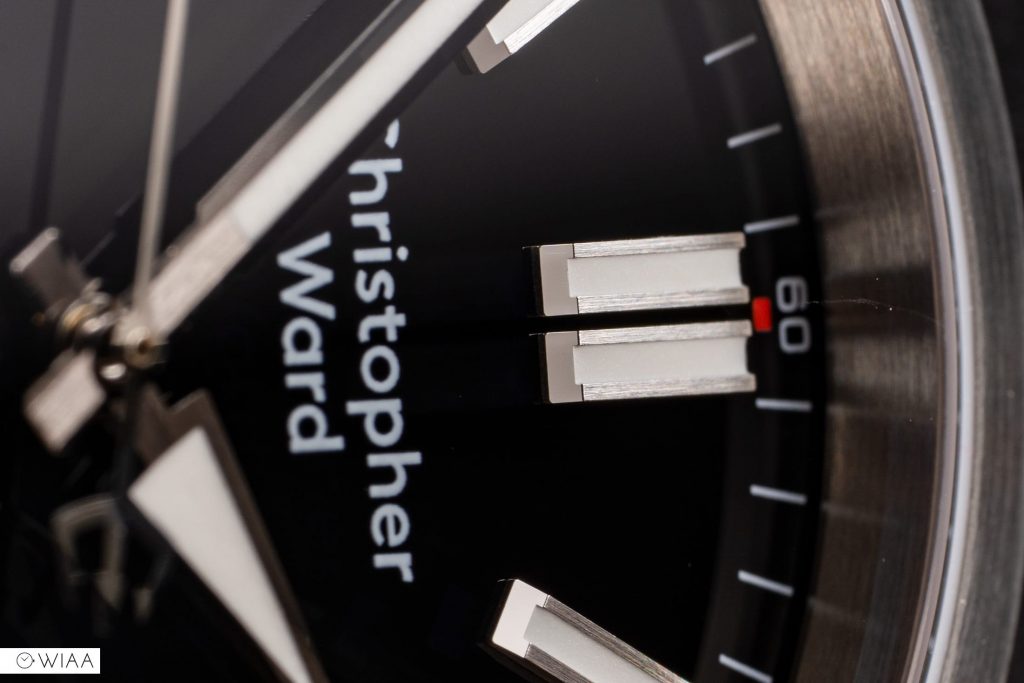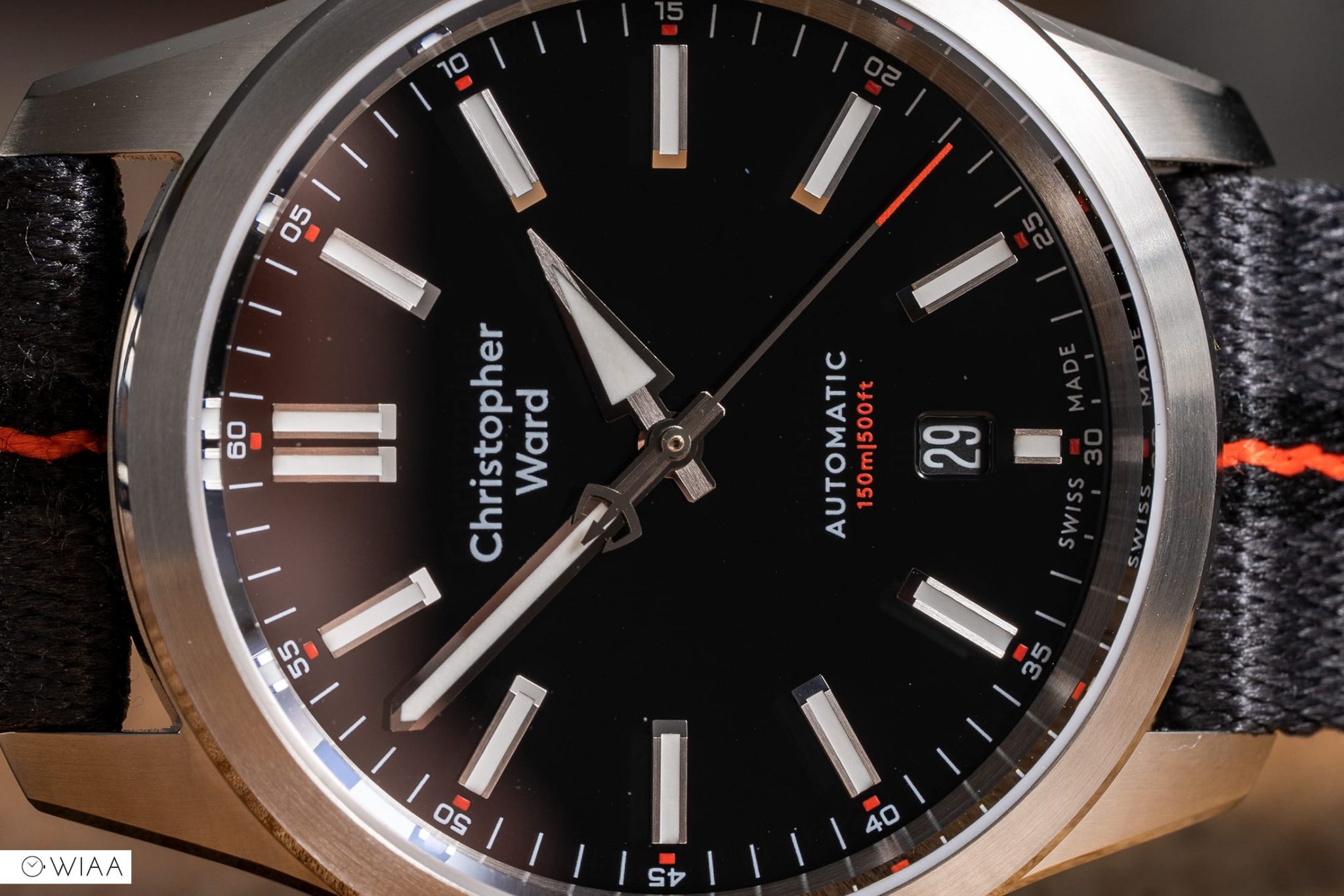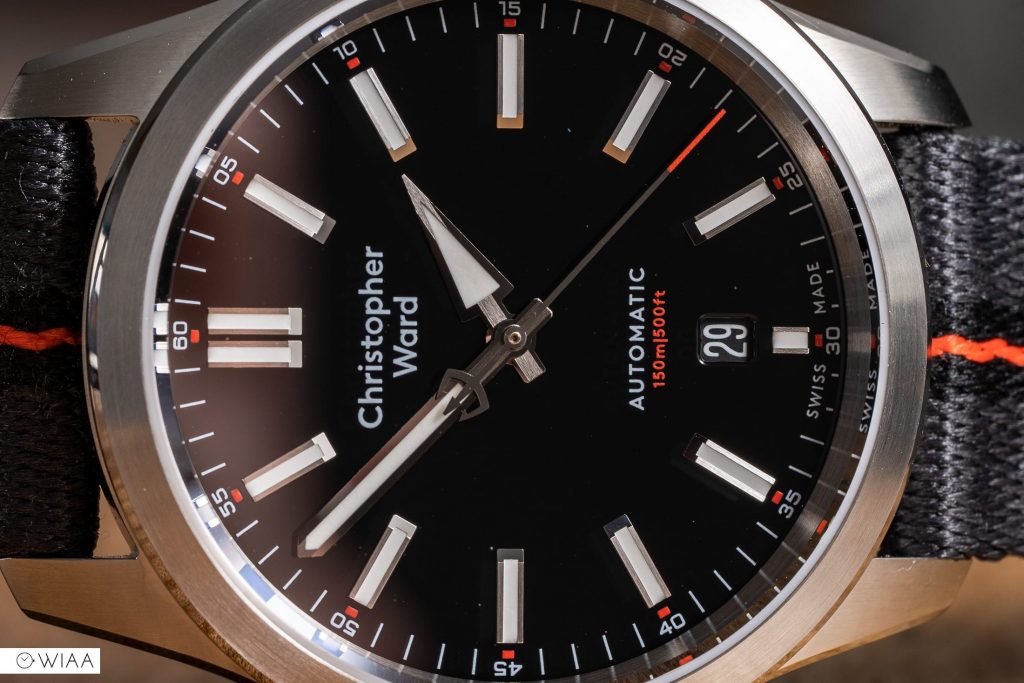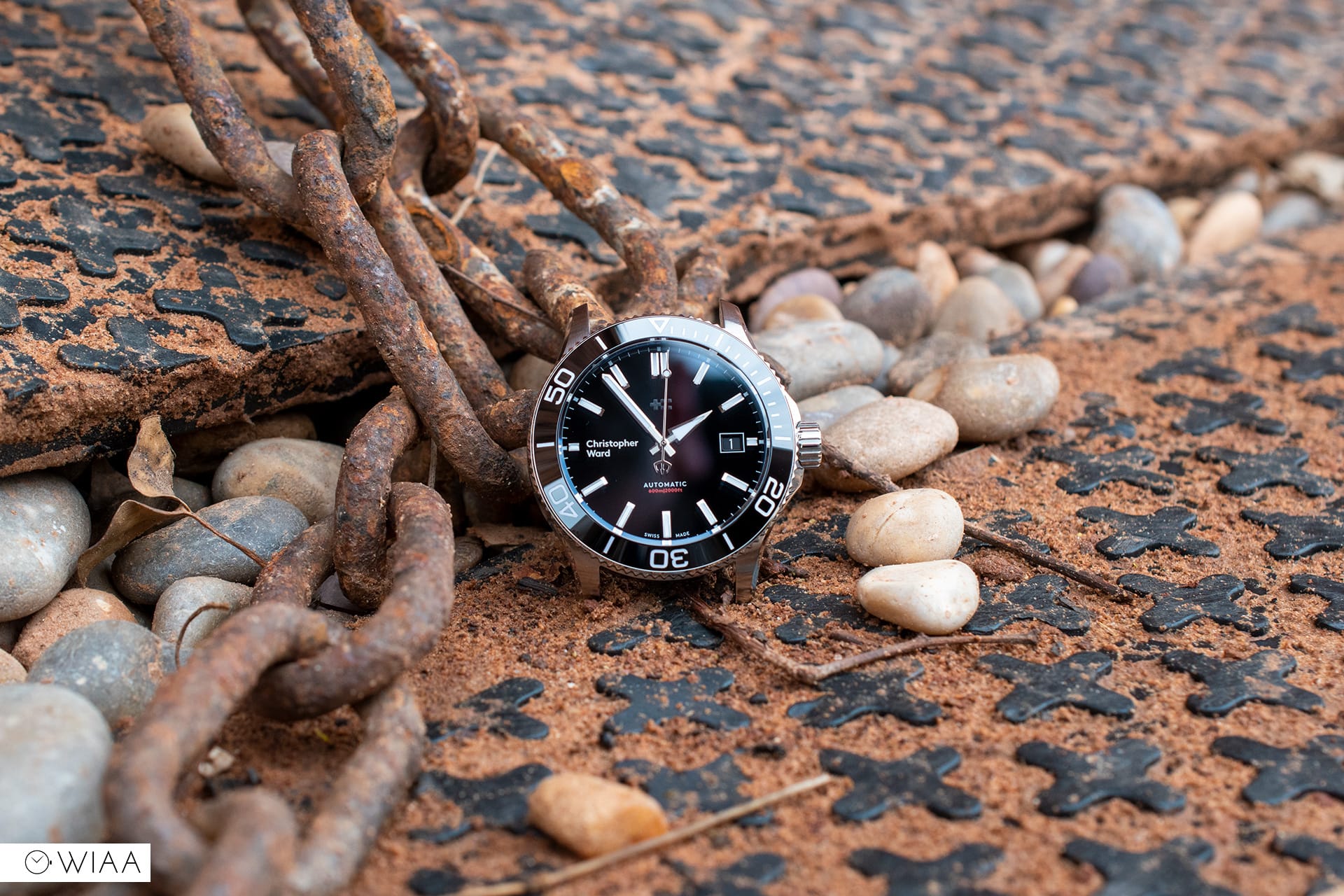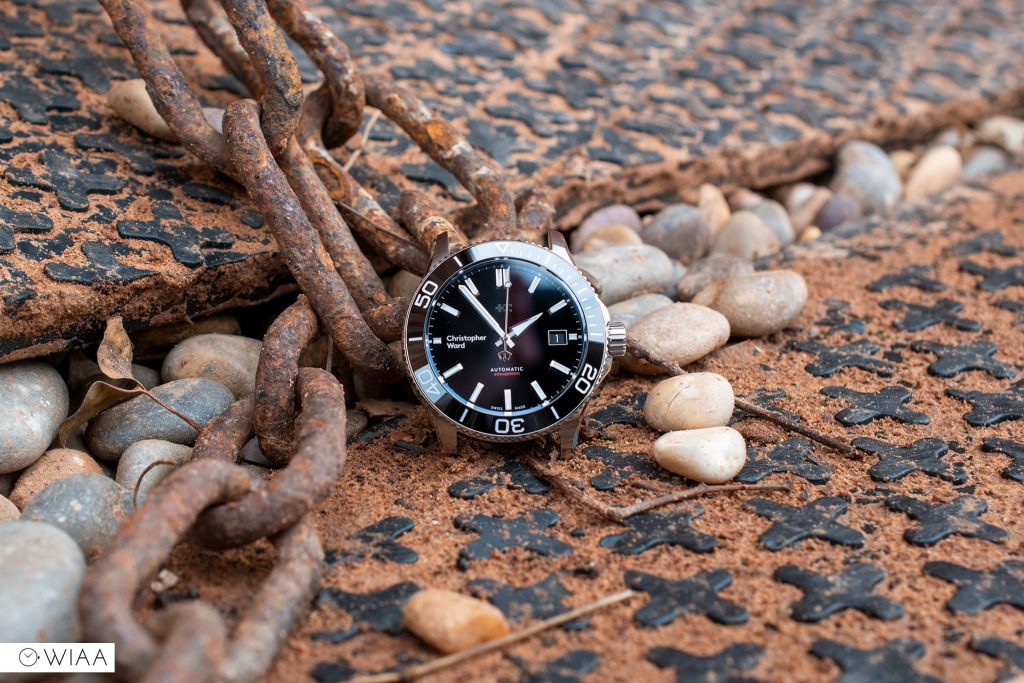 The new Trident range hands are present, which have a polished edge and brushed central flank. This dramatically reflects the light, making it interesting to view. There's the signature Trident counter-balance on the seconds hand, with a red tip on the other end to provide a splash of colour alongside the red "150m|500ft" in the bottom half.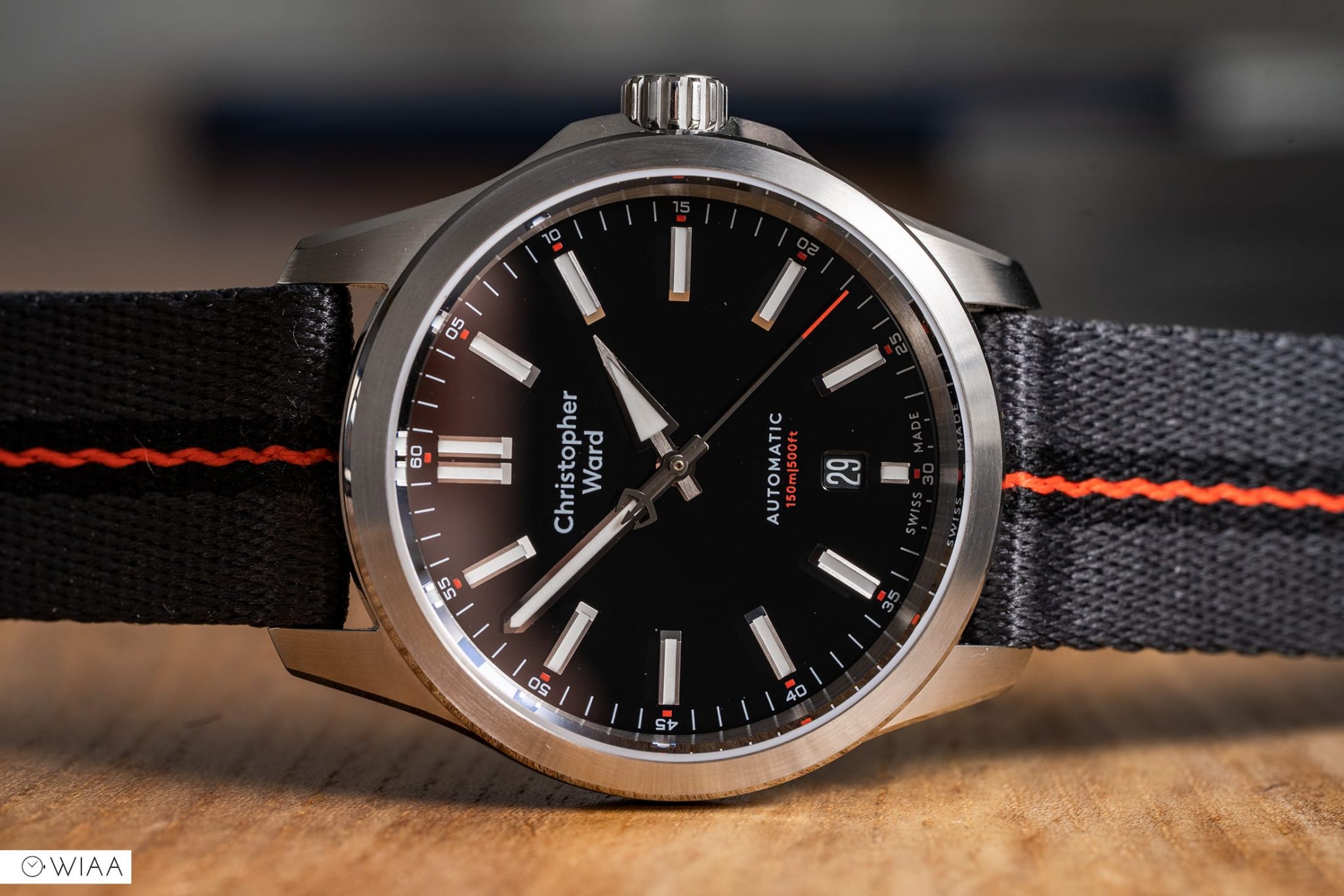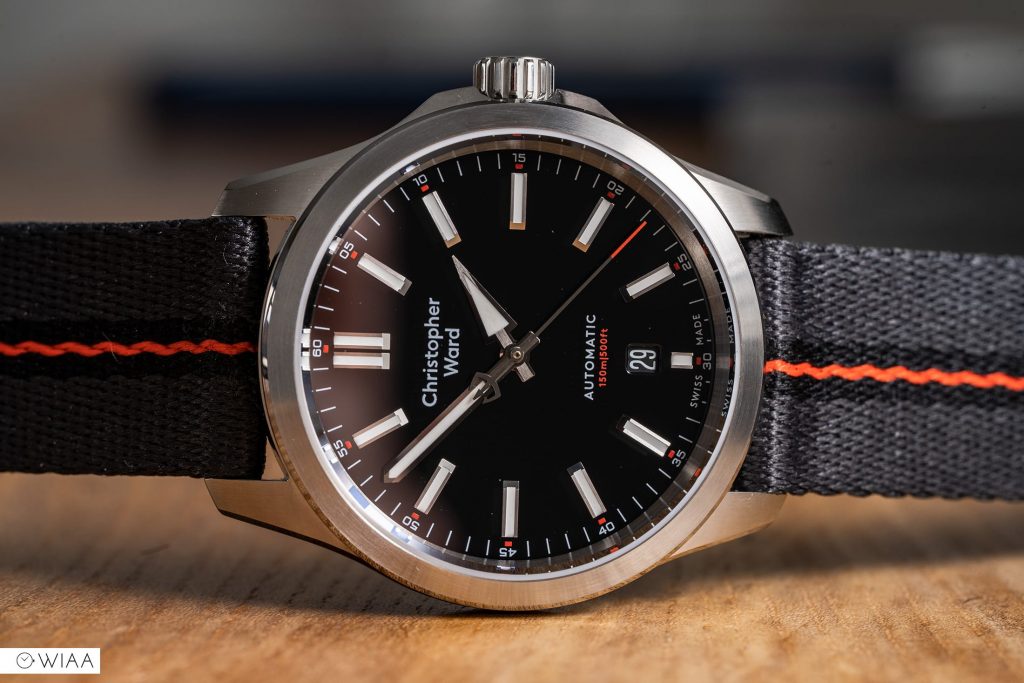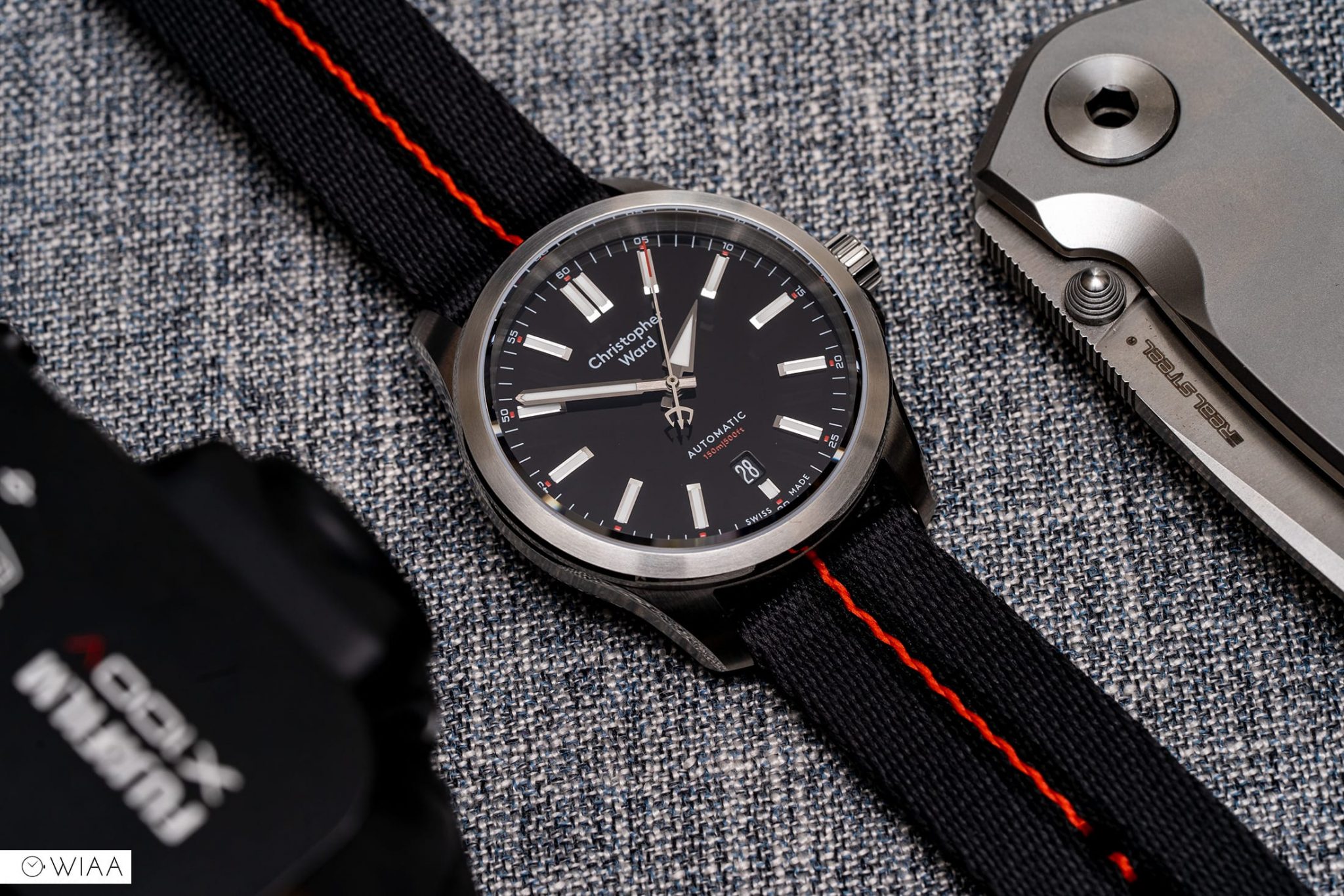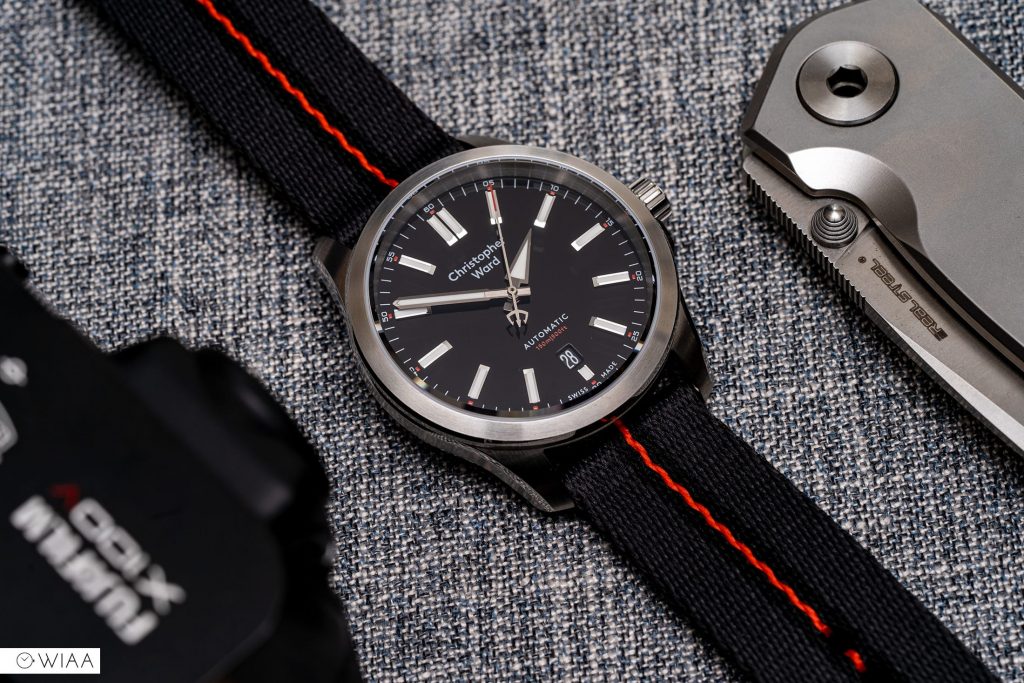 The date at 6 is a superb alteration to the rest of the Trident range. I personally really like the symmetry it provides, and the black wheel matches the dial perfectly, so it's very inconspicuous and subtle. There's a gently bevelled edge around the border of the window, which is hardly recognisable.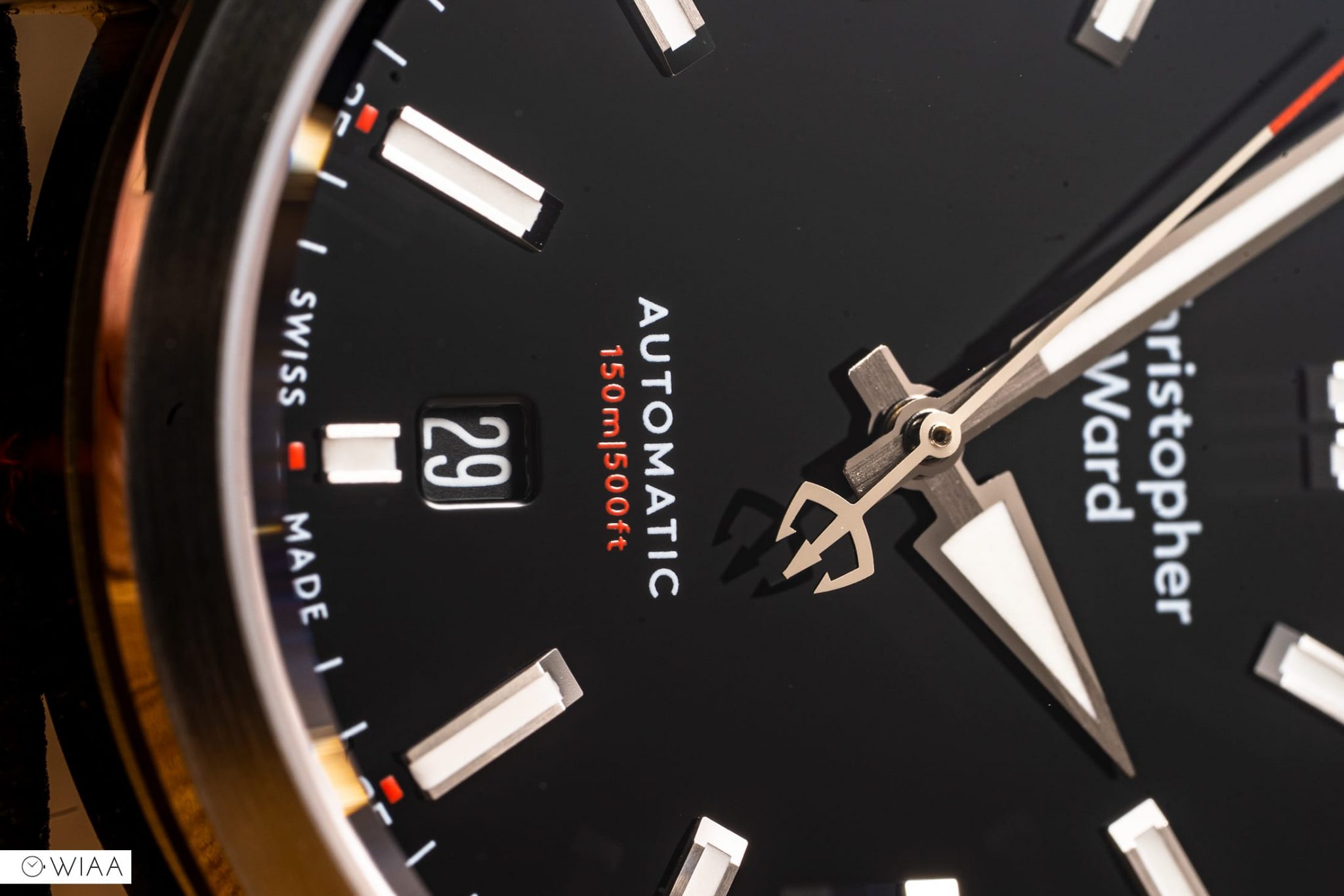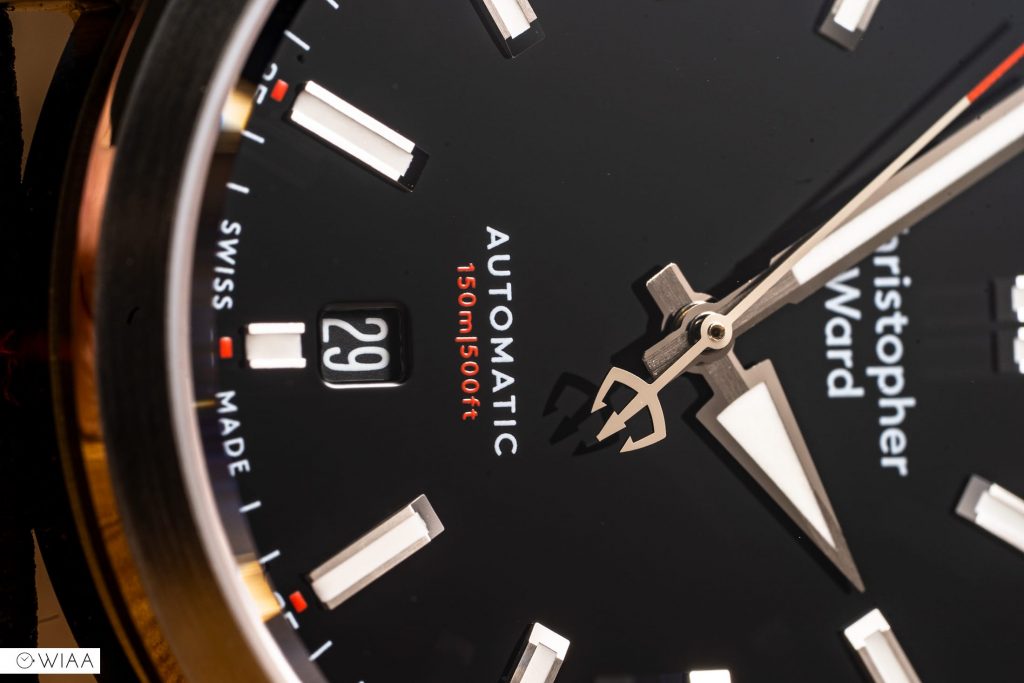 The hands and hour markers are loaded with Super-LumiNova Grade® X1 BL C1, and in true Christopher Ward fashion, is nothing to write home about. Sure, it glows and you can see it in the dark – but just about, and it's not particularly noticeable.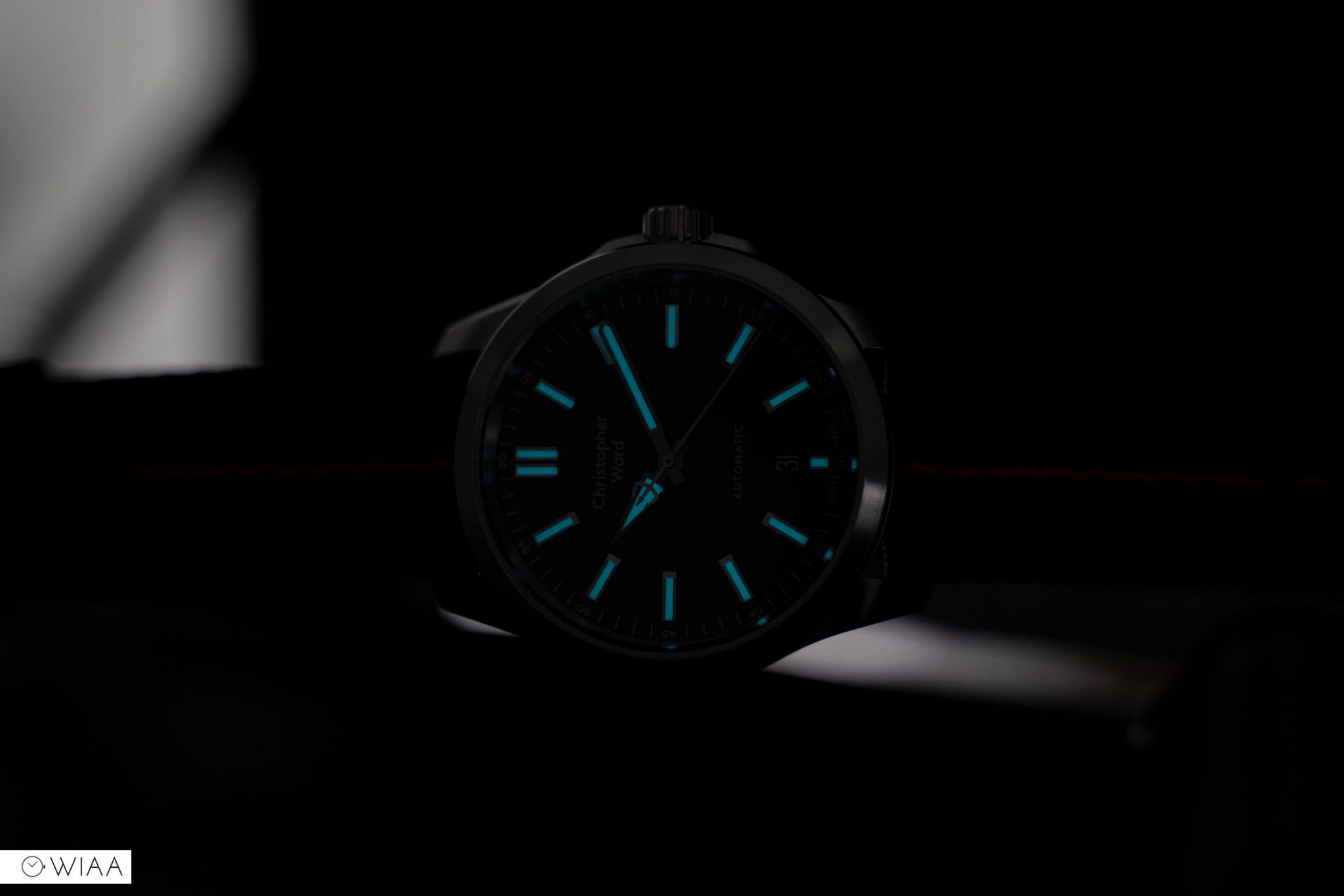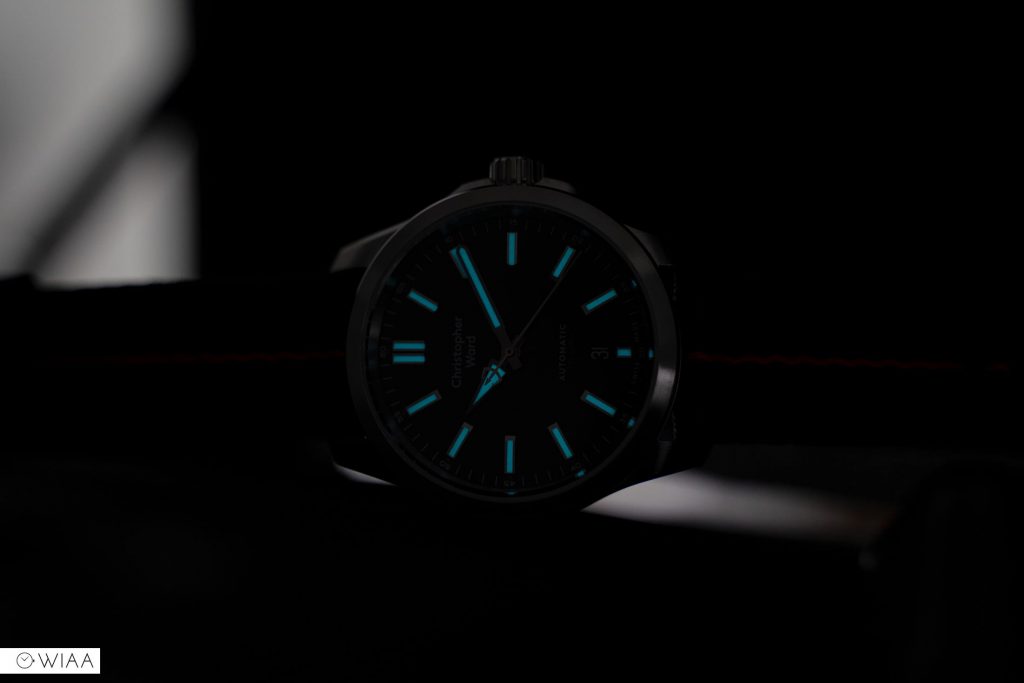 The omission of a standard rotating bezel, being replaced by a circular brushed and polished fixed steel bezel transforms this watch from a diver to a multi-purpose design.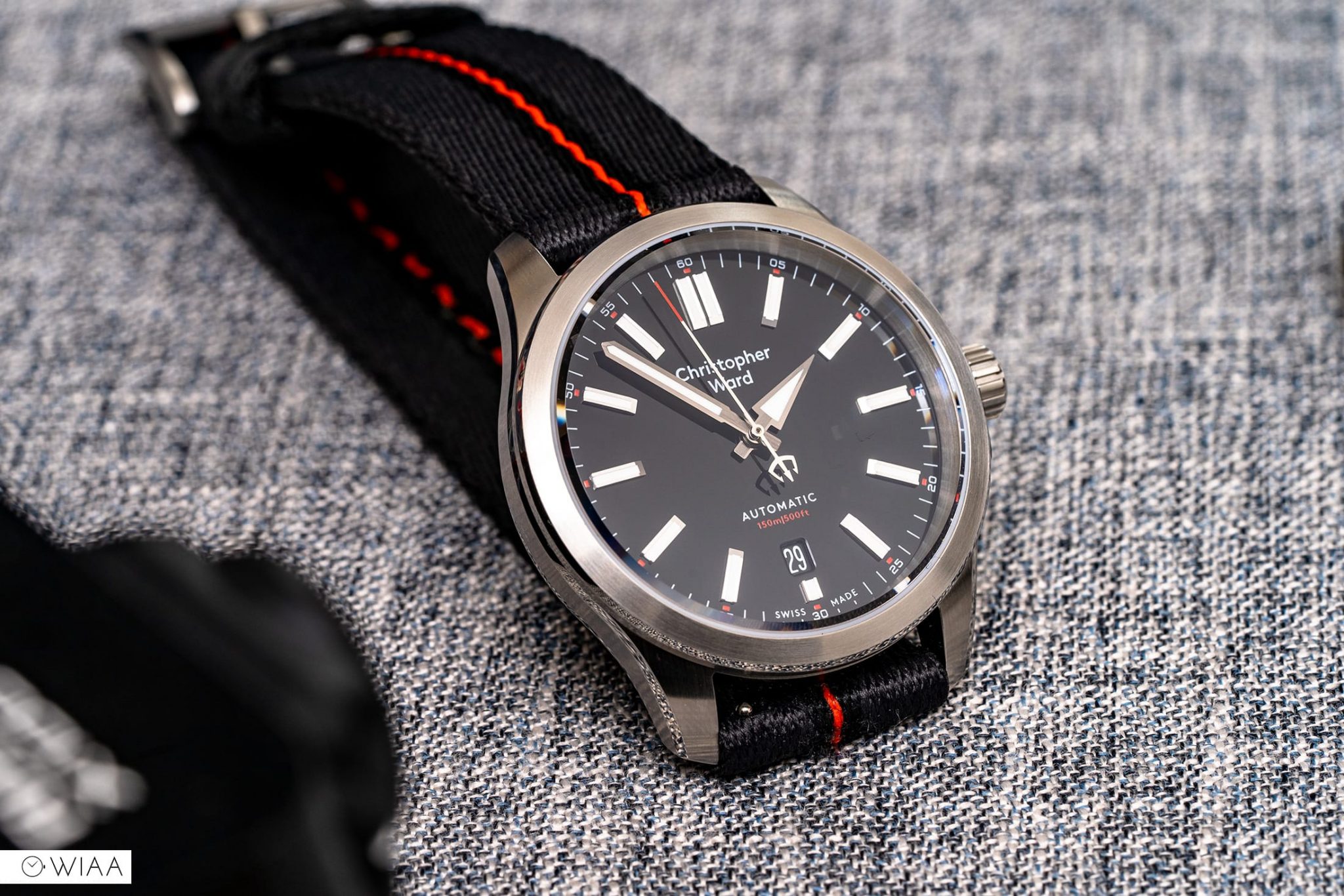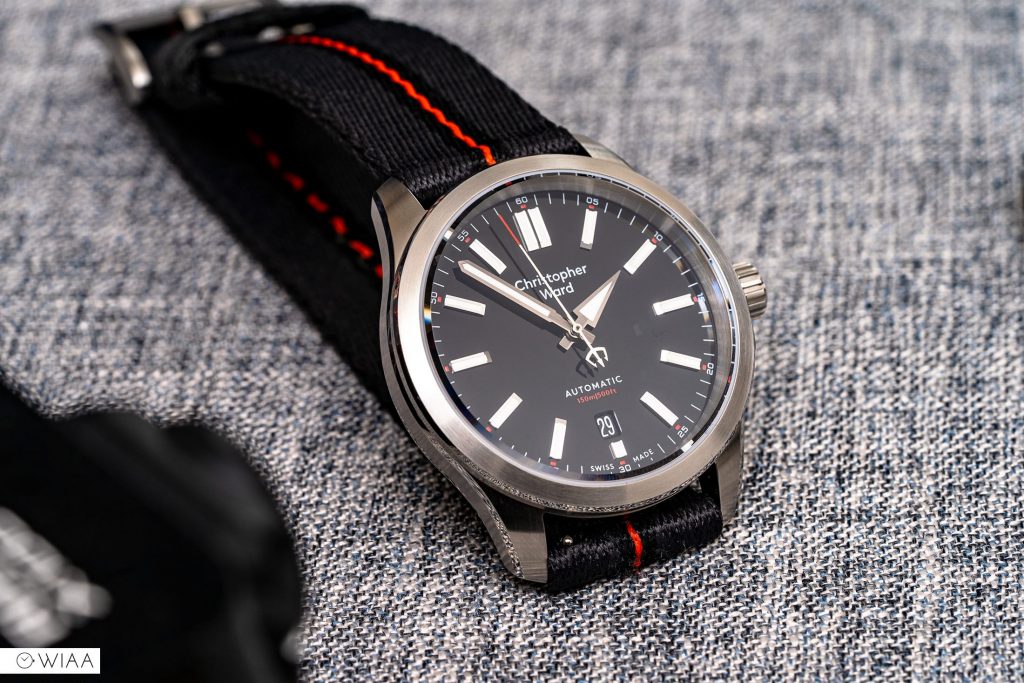 The movement is a solid choice and is Christopher Ward's go-to: the Sellita SW200-1, with a pleasing Elaboré 'Colimaçoné' finish. The twin flags engravings on the rotor is excellent. Specs include 38 hours power reserve, 26 jewels, 28,800 bph (8 ticks per second), hand and automatic winding and hacking seconds hand. This one is coming in at an accurate +5.3 sec/day.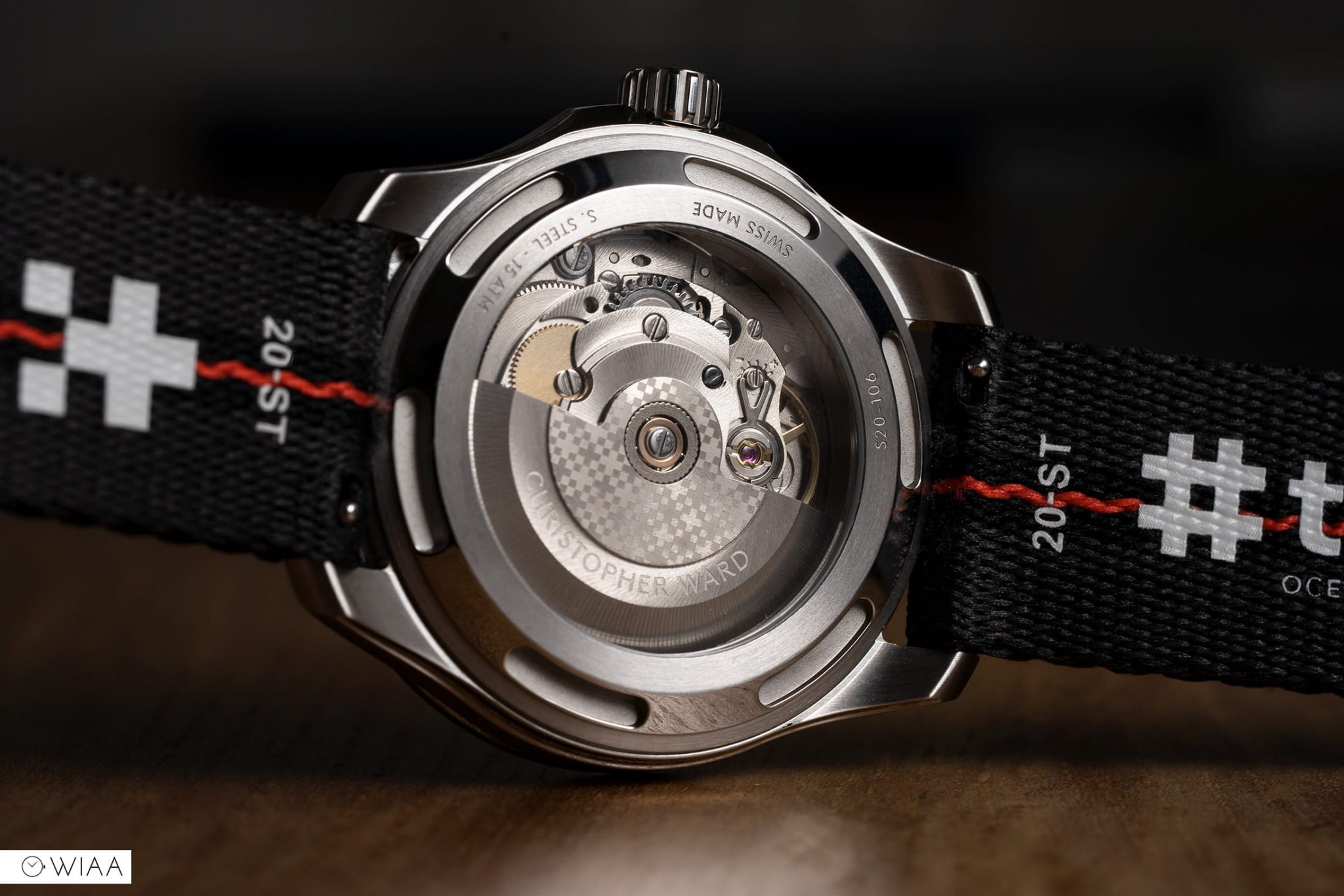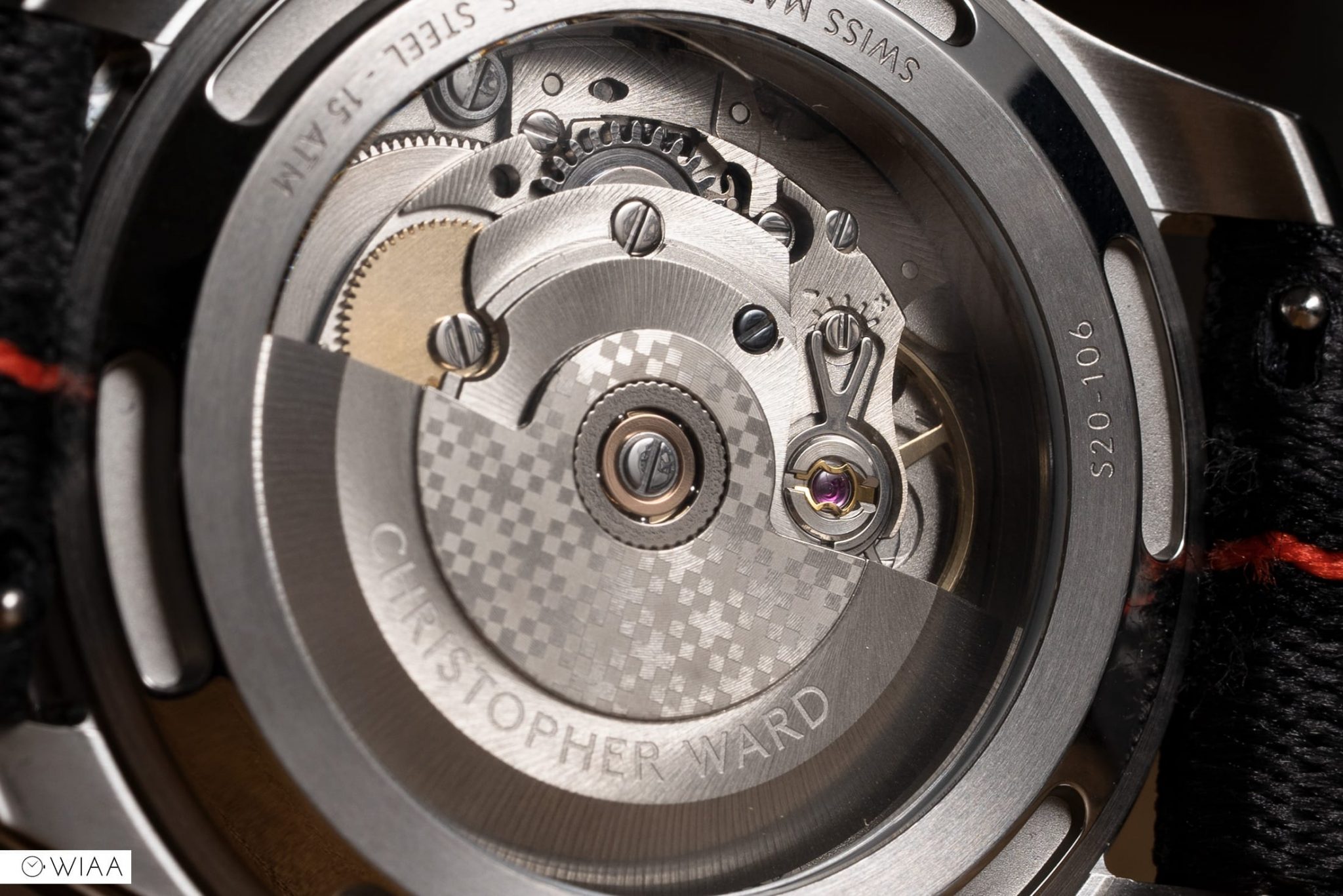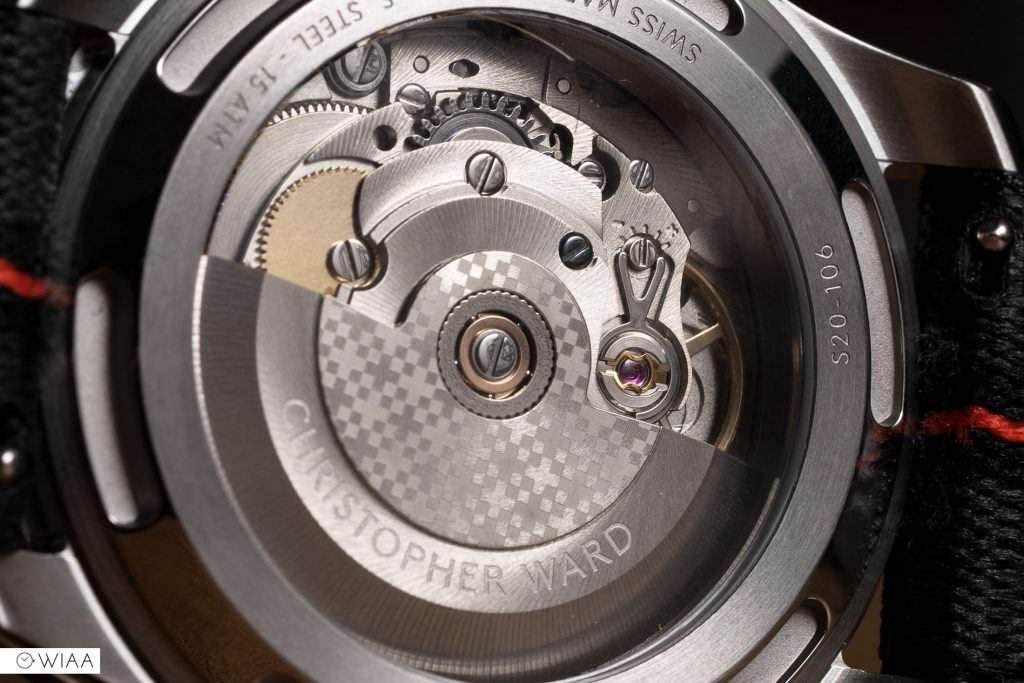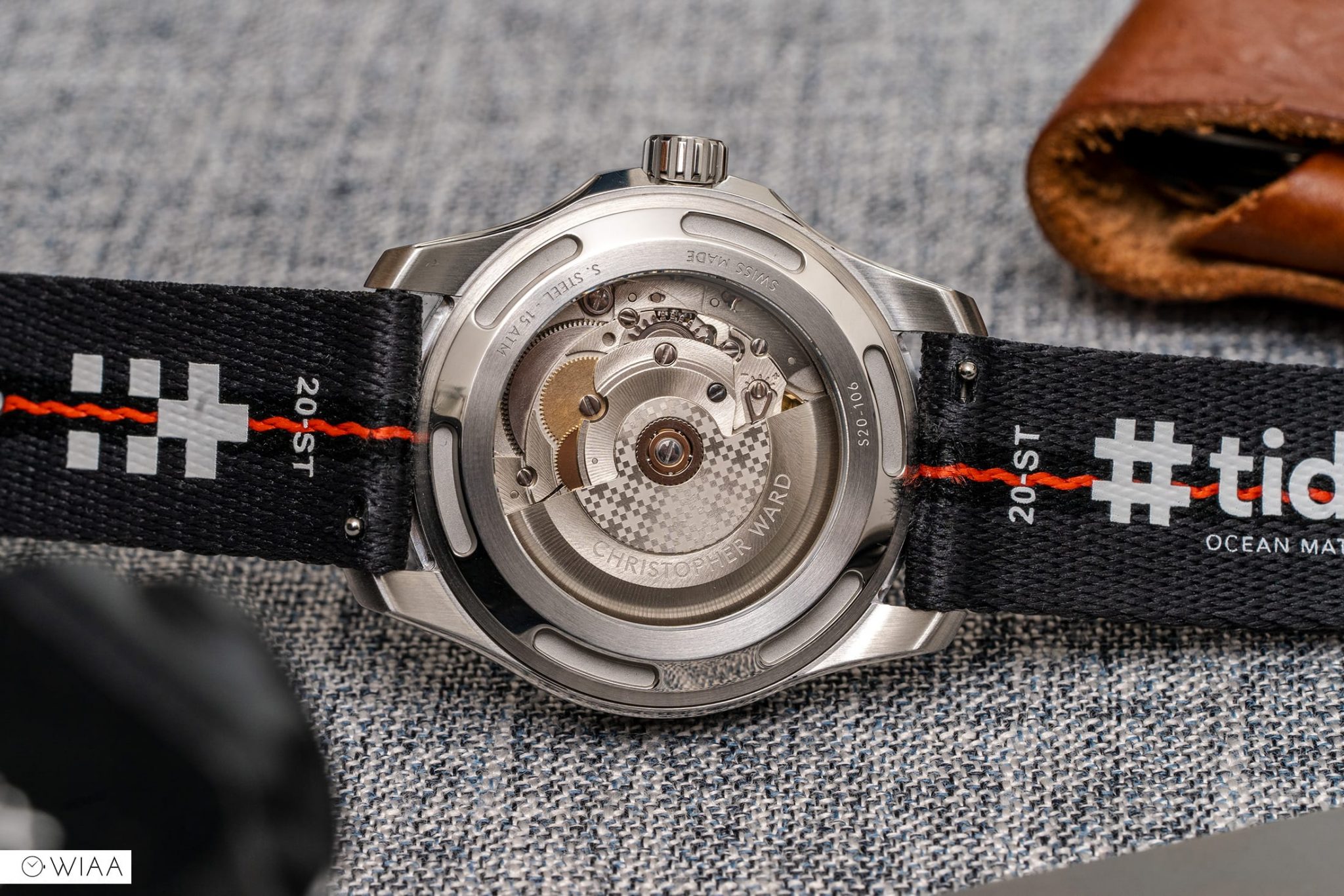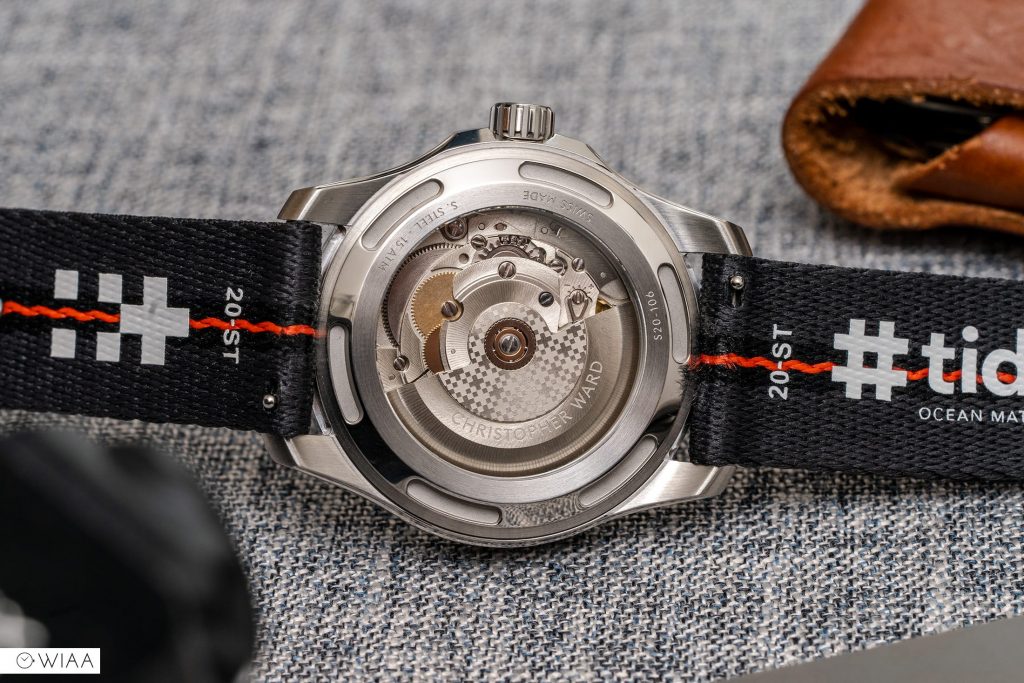 It's the first appearance of a #tide ocean material strap on a regular model. Looking like a particularly sophisticated NATO, these woven nylon straps are made of discarded plastic hauled from the Pacific, then shredded, treated for UV damage, and reconstituted as watch straps. Please note that this strap is a prototype so there are a few anomalies with it that won't be present in the production models; it's thicker than it will be and will therefore start to fray where the productions models wouldn't. I've offered two-piece NATO's in my shop for a long time now, and I wonder if I'll see more of them offered by brands. I love the way they provide the looks and comfort of a NATO, but none of that annoying bulk under the case, raising the watch head high up.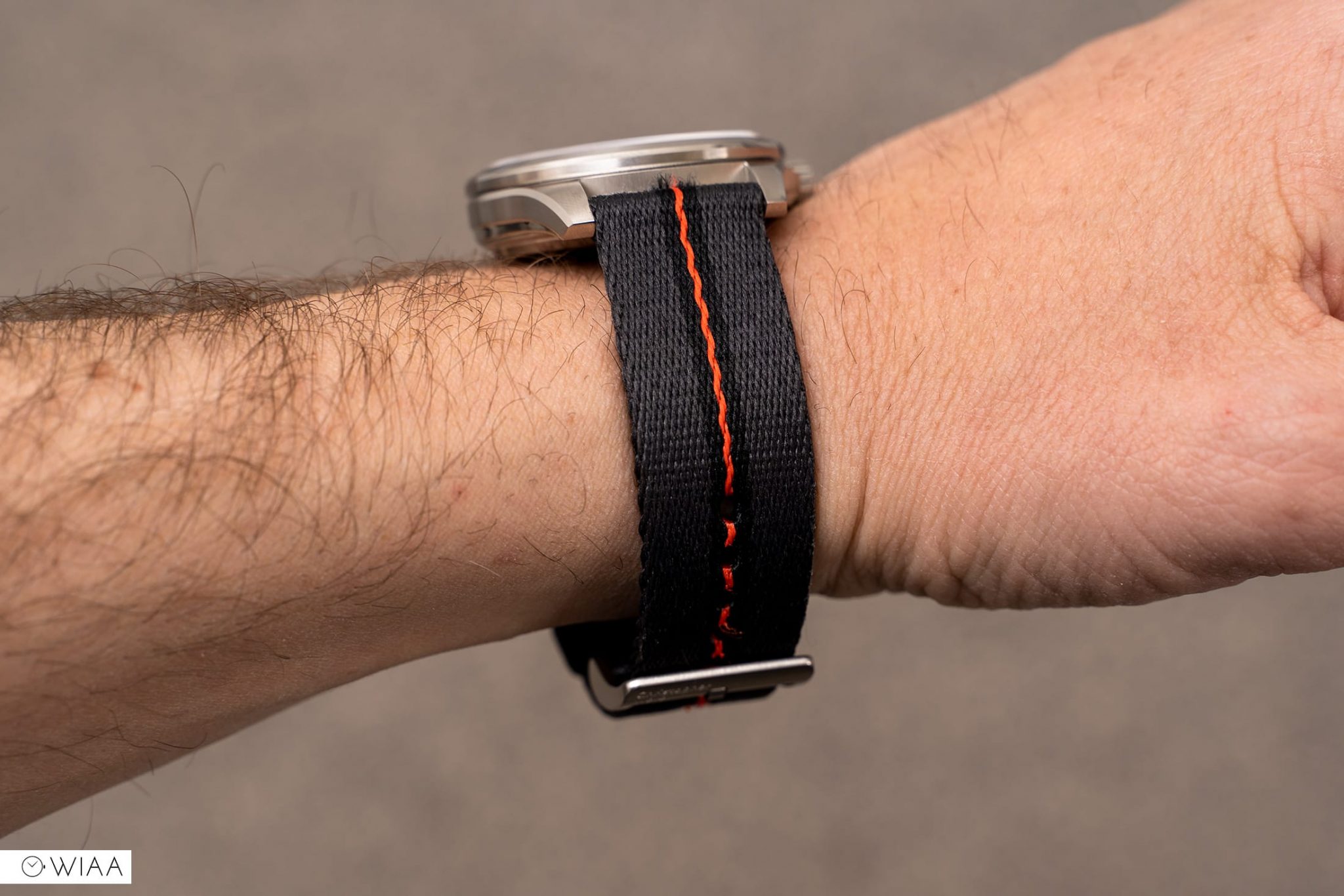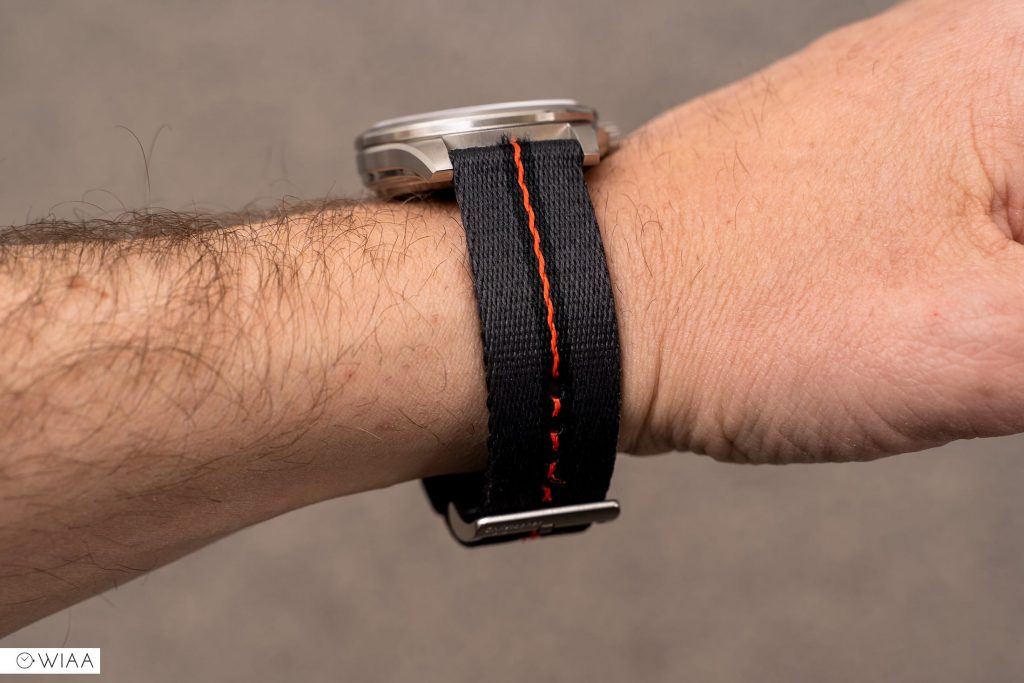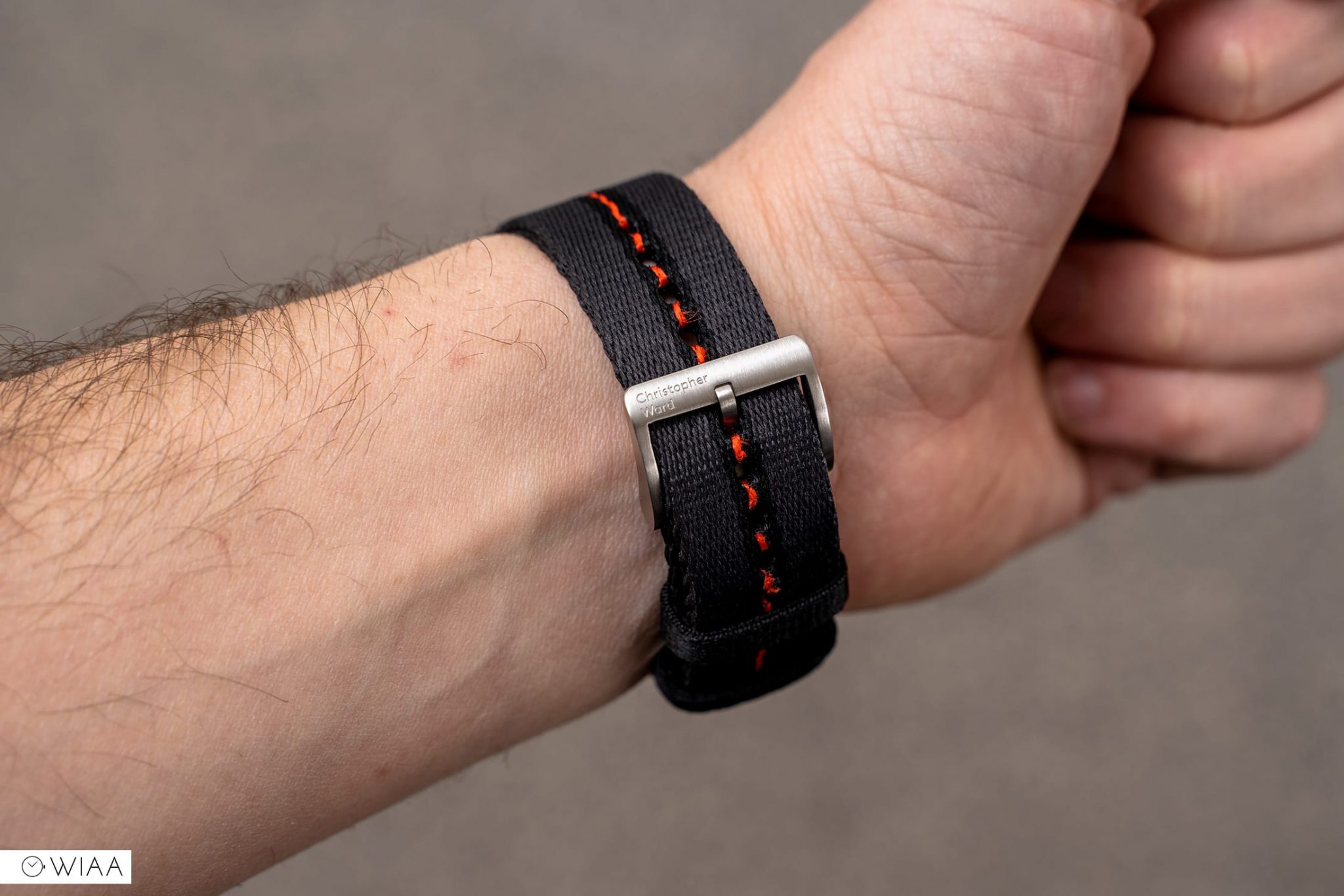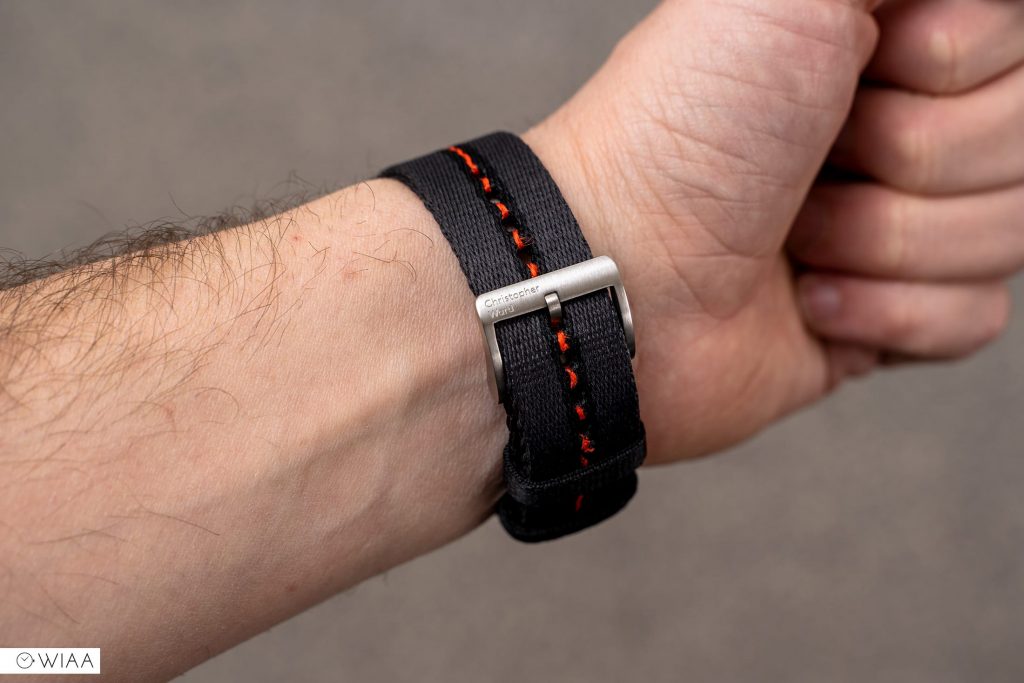 Final comments
Whilst I've only had the watch for a couple of days, one thing's for sure: I can see this being popular. It fills a void in the Christopher Ward lineup, one that hasn't been filled since the demise of the old C65 Classic. It certainly is the kind of watch that you can wear doing anything or to any event; all that would be required is a strap swap and you're good to go. It's has a deeply timeless simplicity to it, one that portrays elegance yet is unpretentious; one that can easily be dressed up or down. And the overall build quality? Flawless, as I've come to expect.
For some, perhaps it's too plain. But for others, that clear dial, providing optimal legibility and a classic look, will be just the ticket.