I had the great privilege of being invited to the 10th Anniversary launch, and had the pleasuse of meeting Christopher Ward, Johannes Jahnke, Kip (the administrator of the CWL Forum), plus some fellow forumites who won the chance to come. Here are my notes and thoughts:
Firstly, the SH21. A stunning movement to look at. Speaking to Chris, he honestly believes this is like nothing else, and I believe him. It has two barrels which provide the 5 days (120 hours) power reserve.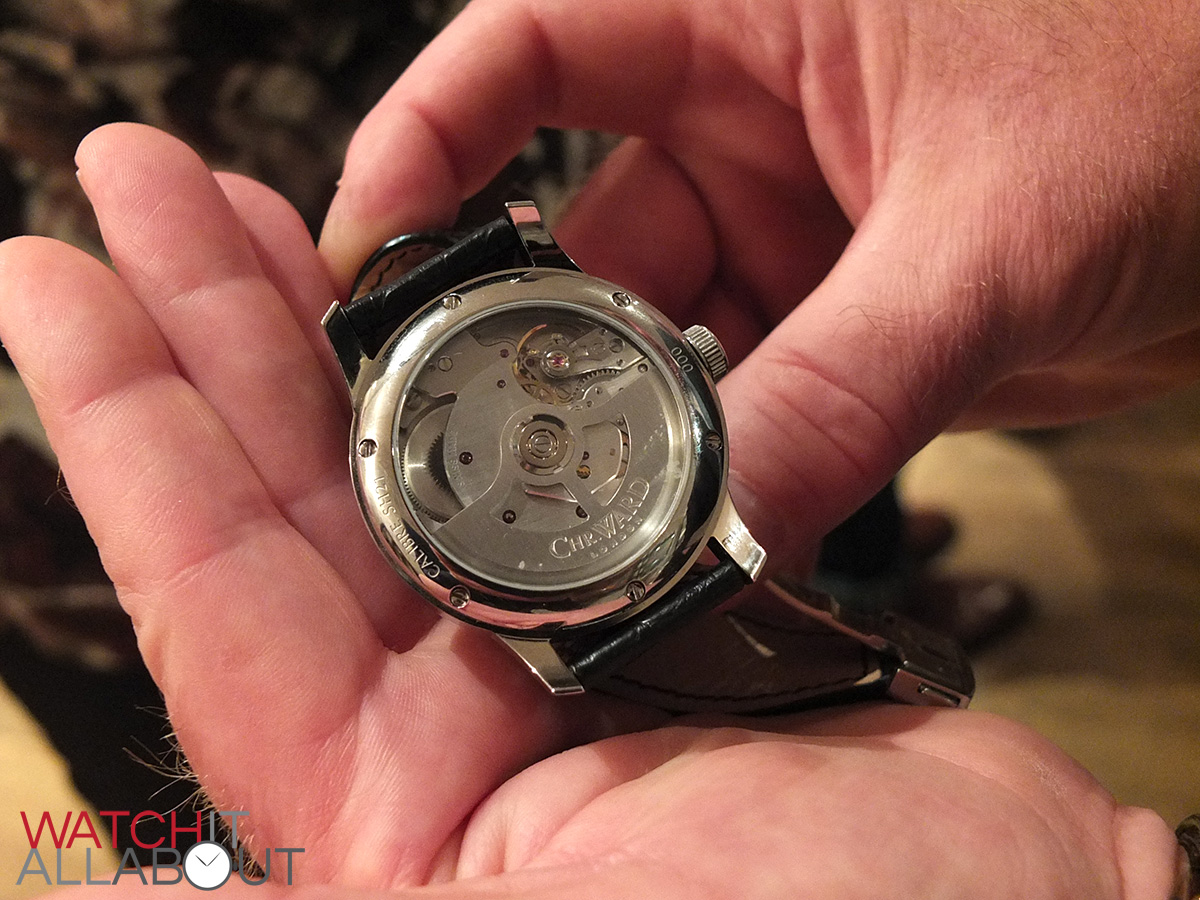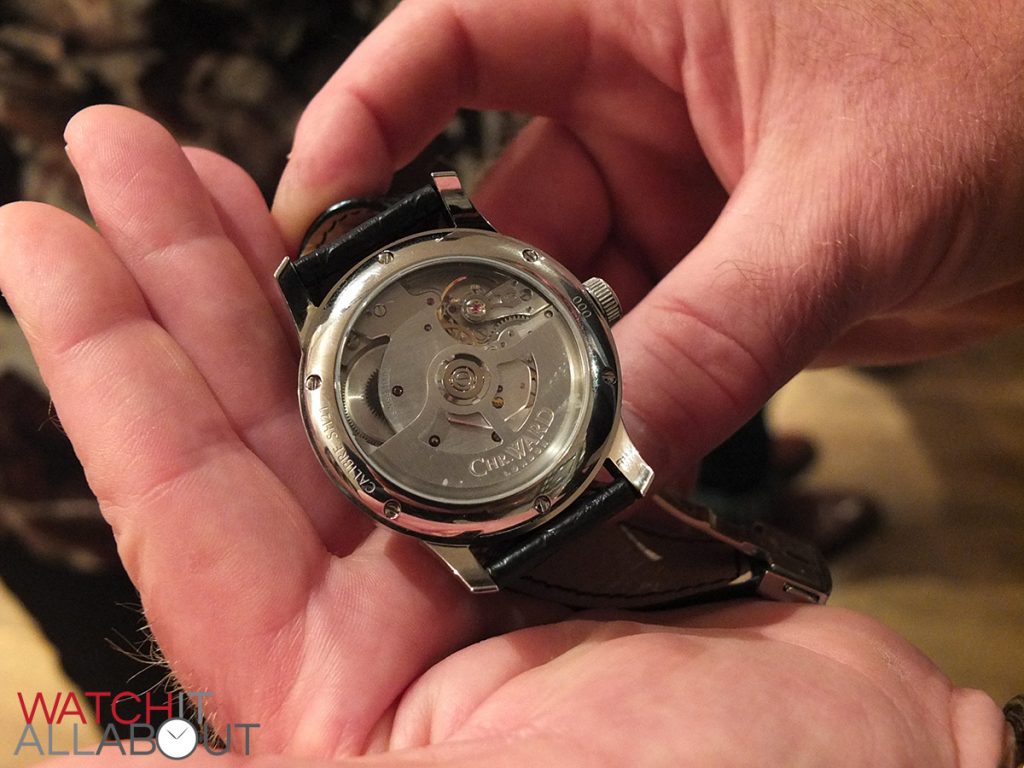 The special thing about this is that one barrel can be removed and the space it opens up will be Johannes' "playground" to create the modules for the following: power reserve, GMT, chrono etc. It also has the capability straight away to have a small seconds hand at 6. Literally, all you'd have to do is still a hole in the dial and you could attach a hand and it would work. So no doubt a small second hand model will be popping up soon. Because of it's main purpose to be a base plate for multiple complications, the SH21 has been made with strength in mind. This means that everything is thicker, more robust and better made than other movements. It has been made completely from scratch, starting from a blank piece of paper, built from the ground up, and has been developed using an adaptation of the car industy's "Baukastensystem" principle, which is a unit construction. Having a good chat with Johannes, he really expressed the toughness of this movement. It literally is the base for any complication you wish. He even expressed his desire to make a minute repeater. The fact that all these multiple movements can be built up from the same main plate revolutionises the movement world. A very interesting prospect which is rightly creating quite a stir already.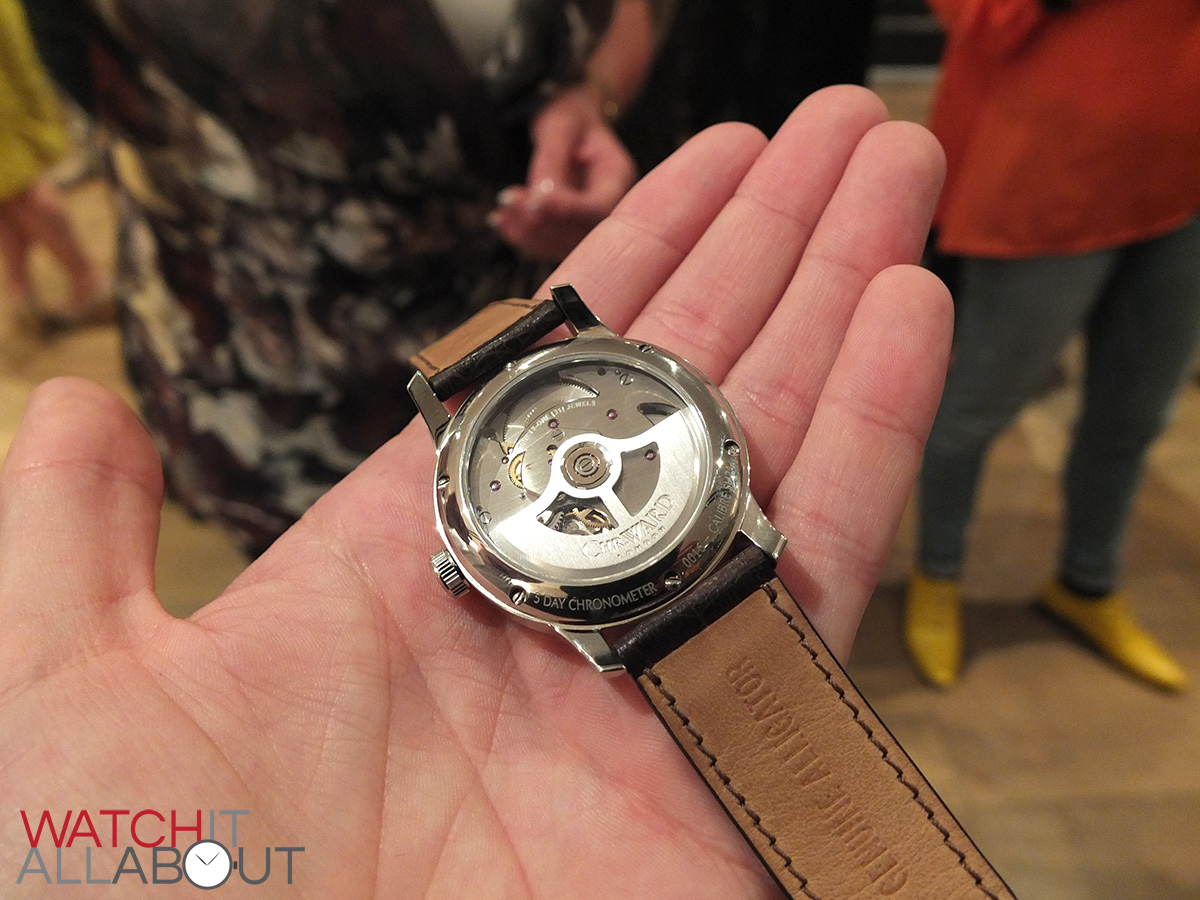 "Our merger with Synergies Horlogères embeds the highly developed industry know-how of Jorg Bader and the extraordinary horological design skills of young watchmaker Johannes Jahnke into our new merged business – Christopher Ward London Holdings.  Together, we are set to deliver further surprises to the luxury watch industry and take our brand to a new level."
Secondly, Kip. What a lovely man and the leader of the CWL forum. He said that he's in the UK for the rest of the week, and he's meeting with CW multiple times to discuss the forum and his laundry list he wants sorted. So hopefully we should be seeing some changes around there soon, especially visually (let's be honest, the forum is looking a bit tired).
Moving on to Johannes. Wow, what a guy. He's just so lovely, genuine and oozing with enthusiasm. He said that he loved his collaboration due to the feedback he gets. He could easily make movements which went out all over the world and he wouldn't hear a thing from the users. But because of the setup of CW, he gets constant feedback, and can constantly improve and learn about what works and what doesn't. It's simple to see that with him it's not about the money, but about creating movements that are just plain ol' great. He said that he used to work for the German equivalent of George Daniels. He would spend up to half a year working non stop on a watch for someone, worth around 60-70 thousand euros. EVERYTHING was handmade, even down to the screws. But the people who bought them would just put them straight in a safe and never wear them, but rather wait for them to increase in value. That didn't sit right with him. He much prefers what he does now with CW, revolutionising the watch world.
Finally, the C9 5 day auto. Yes, it's 43mm, but a 40mm version is coming soon. It's beautiful, just like all the other Harrison watches. And yes it costs £1500, which is a lot. But don't forget what your paying for. First, the COSC chronometer certification is £100 straight out of that. Then think about the 4 years it has taken to develop this movement. How much more would an equivalent from one of the big Swiss manufacturers cost? Johannes said that the SH21 is made so much better and will last longer. And I believe him as he talked a load of jargon at me to prove it. It went over my head naturally.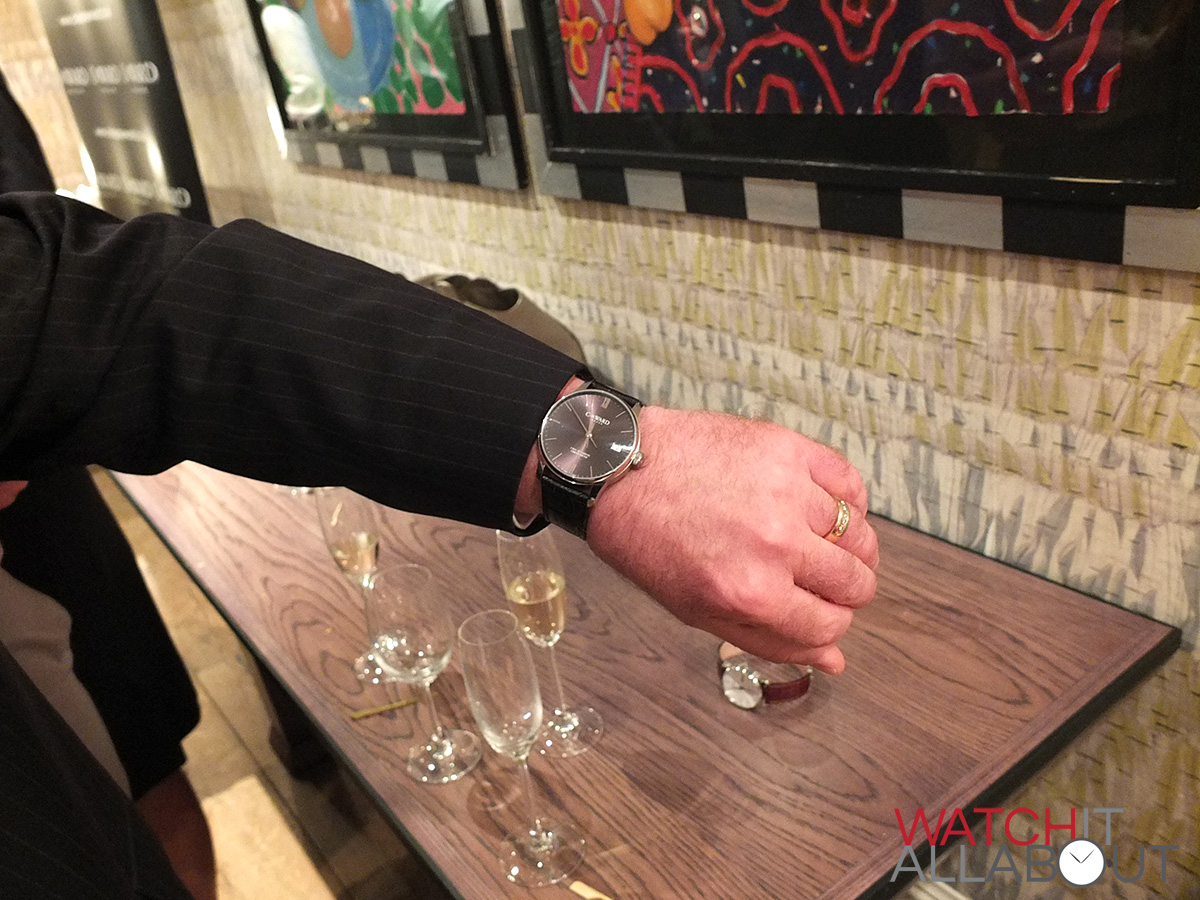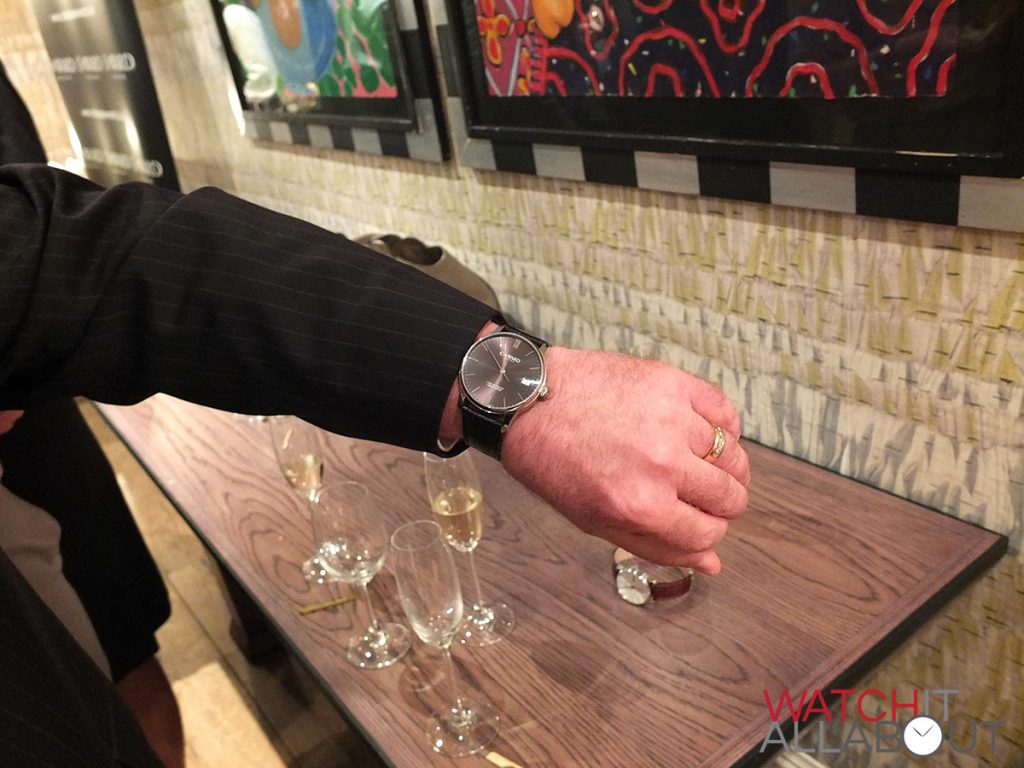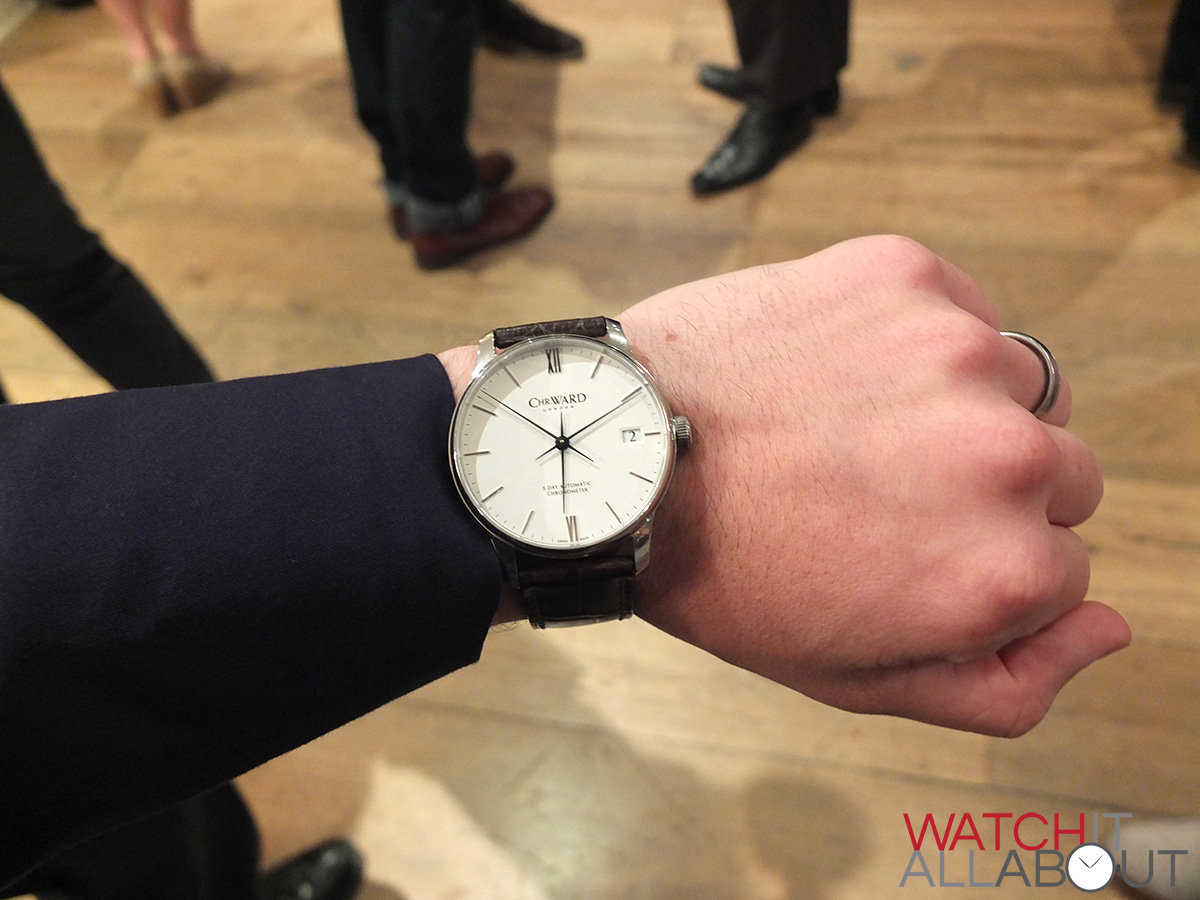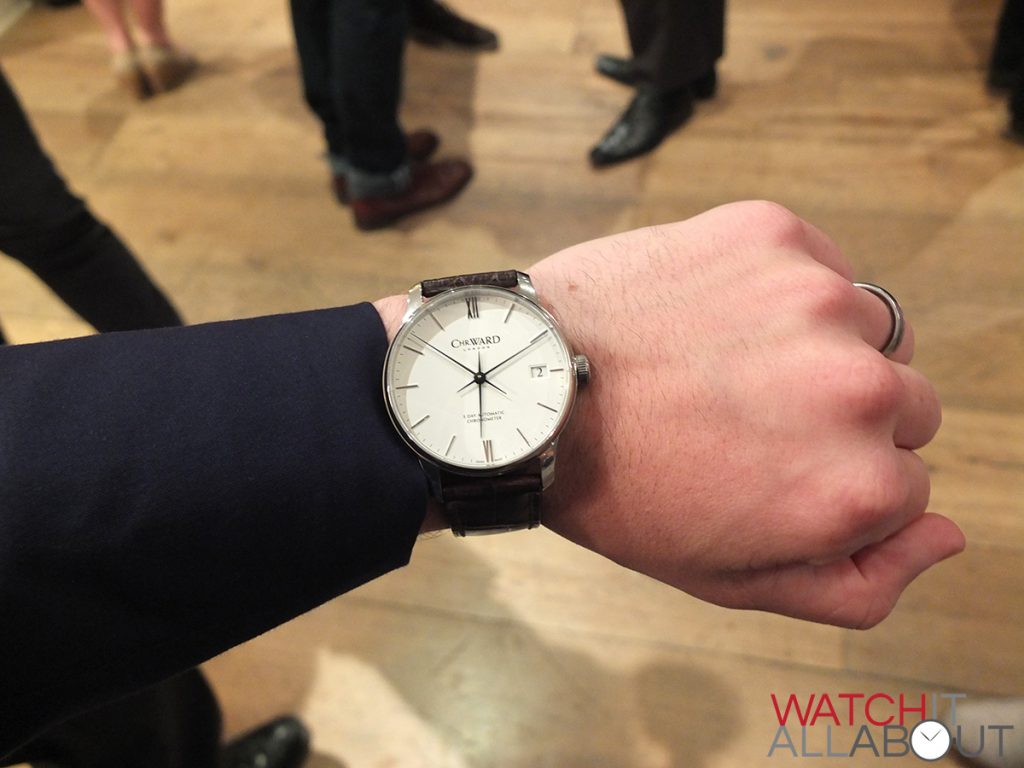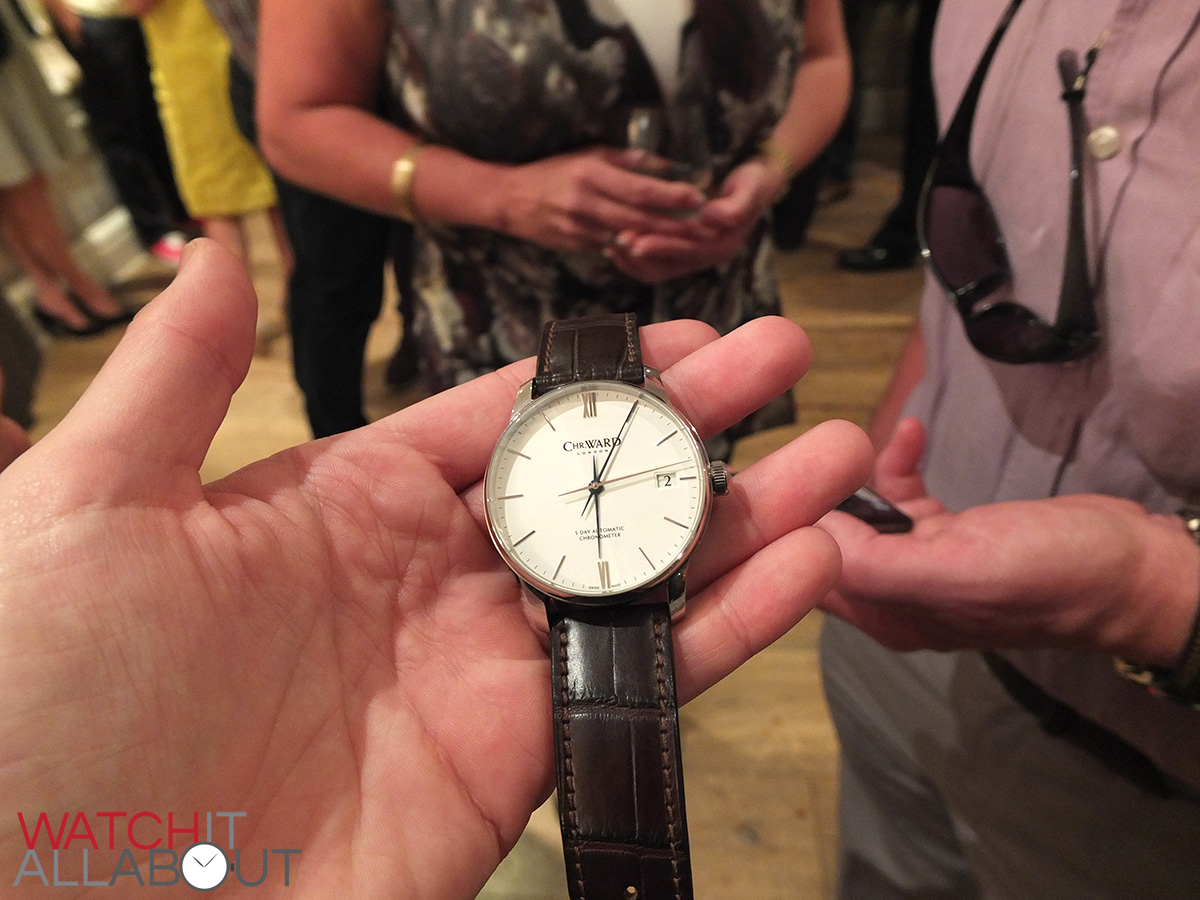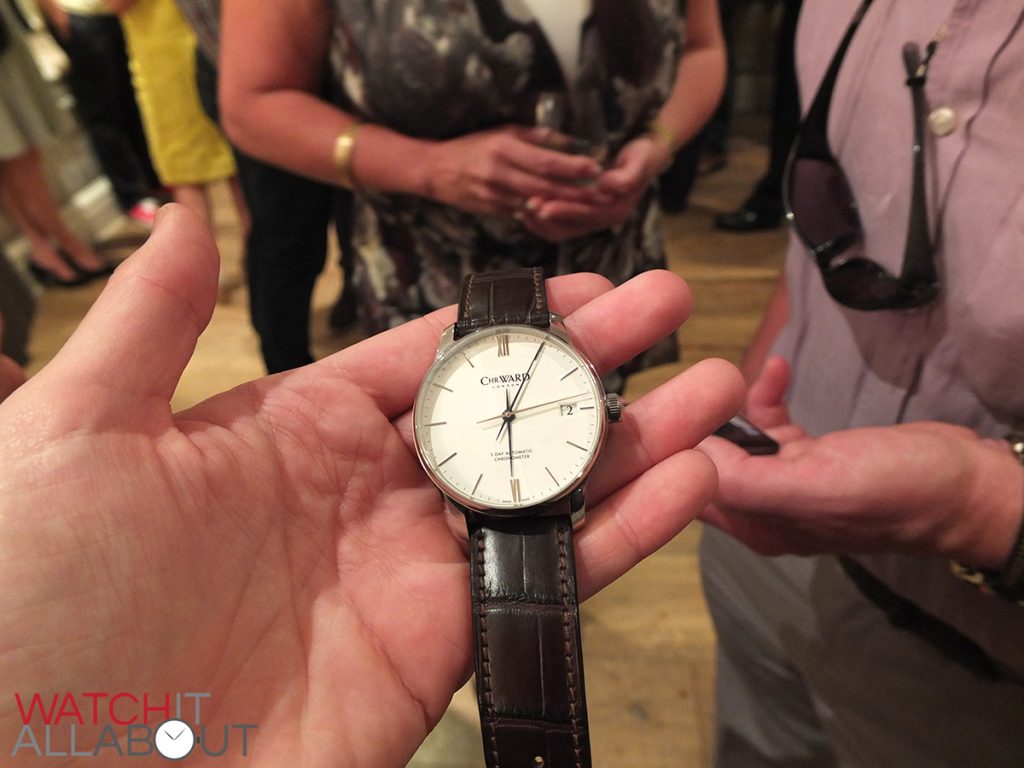 Chris Ward sums-up: "This is perhaps the most important development for a British watch brand in the past fifty years. Over the last decade, as an innovative British brand, we have challenged many of the norms of the cabal of huge Swiss brands that dominate the watch industry and we've put the customer at the centre of absolutely everything we do.  Calibre SH21 gives us the platform to take our revolution further and strengthens a great British presence in luxury watchmaking. License or no License, our revolution goes on!"
Here's the video we watched: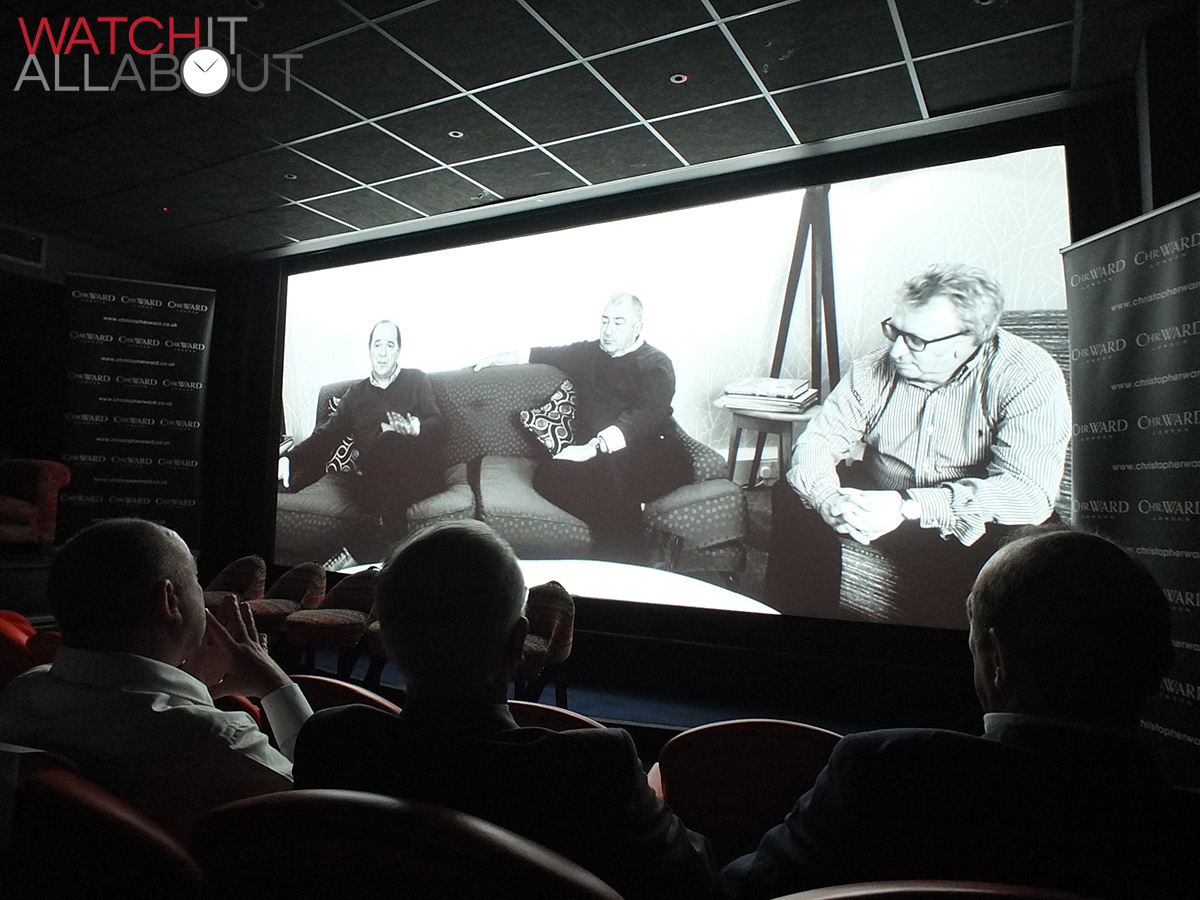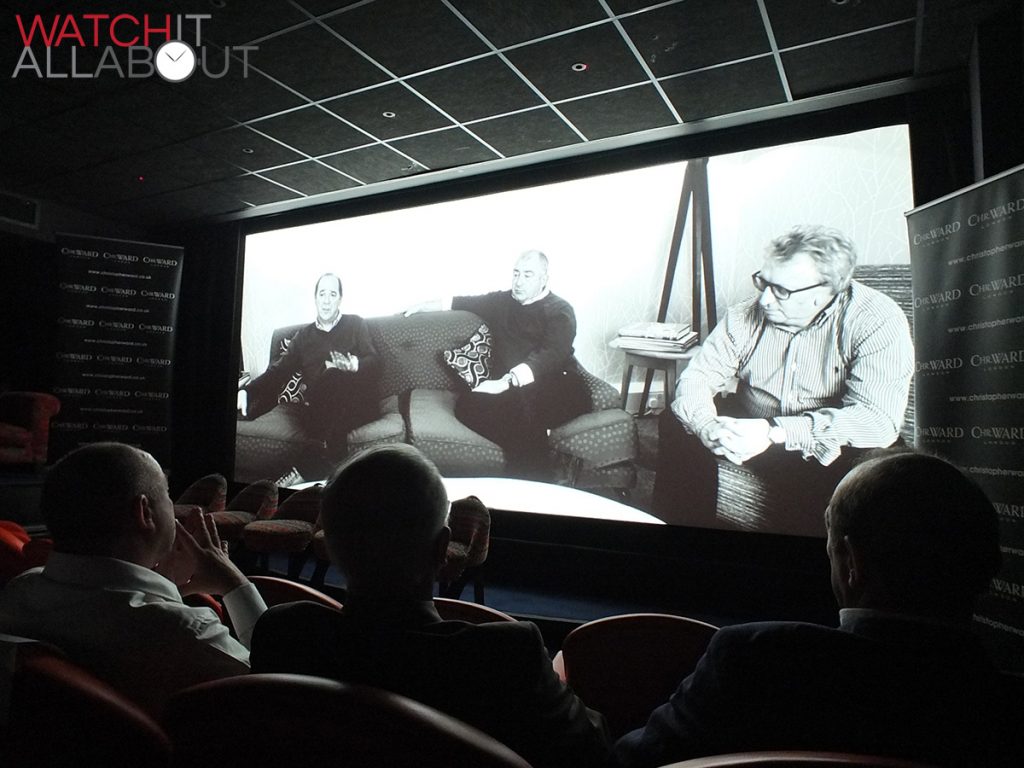 All in all an excellent afternoon, and I am very pleased to see Christopher Ward move in this way. Although at £1500 it's more than many would like to spend, there's no denying that the C9 5 day auto is a work of art, thanks to the SH21 movement. I'll be getting one in to review soon so stay tuned!