I don't think I really need to elaborate on the statement that if you need a real beater watch, then get a G-Shock. Since the first G-Shock was launched in 1983, the brand has become the go-to choice for anyone after a nearly indestructible watch.
I've owned two G-Shocks over the past few years, one was a 5600 variant, and the other was a 5610, both with a negative display. Which is one of the reasons I think I ended up selling both watches in the end. Whilst I liked the stealthy look of a black G-Shock with a negative display, the reality is they're harder to read. The other reason was that, even though I know both watches were very tough, they were too light for me, and therefore they felt a bit cheap. I know that it's a fallacy to equate weight with quality, but nonetheless, there's something reassuring about a watch with a bit of heft to it.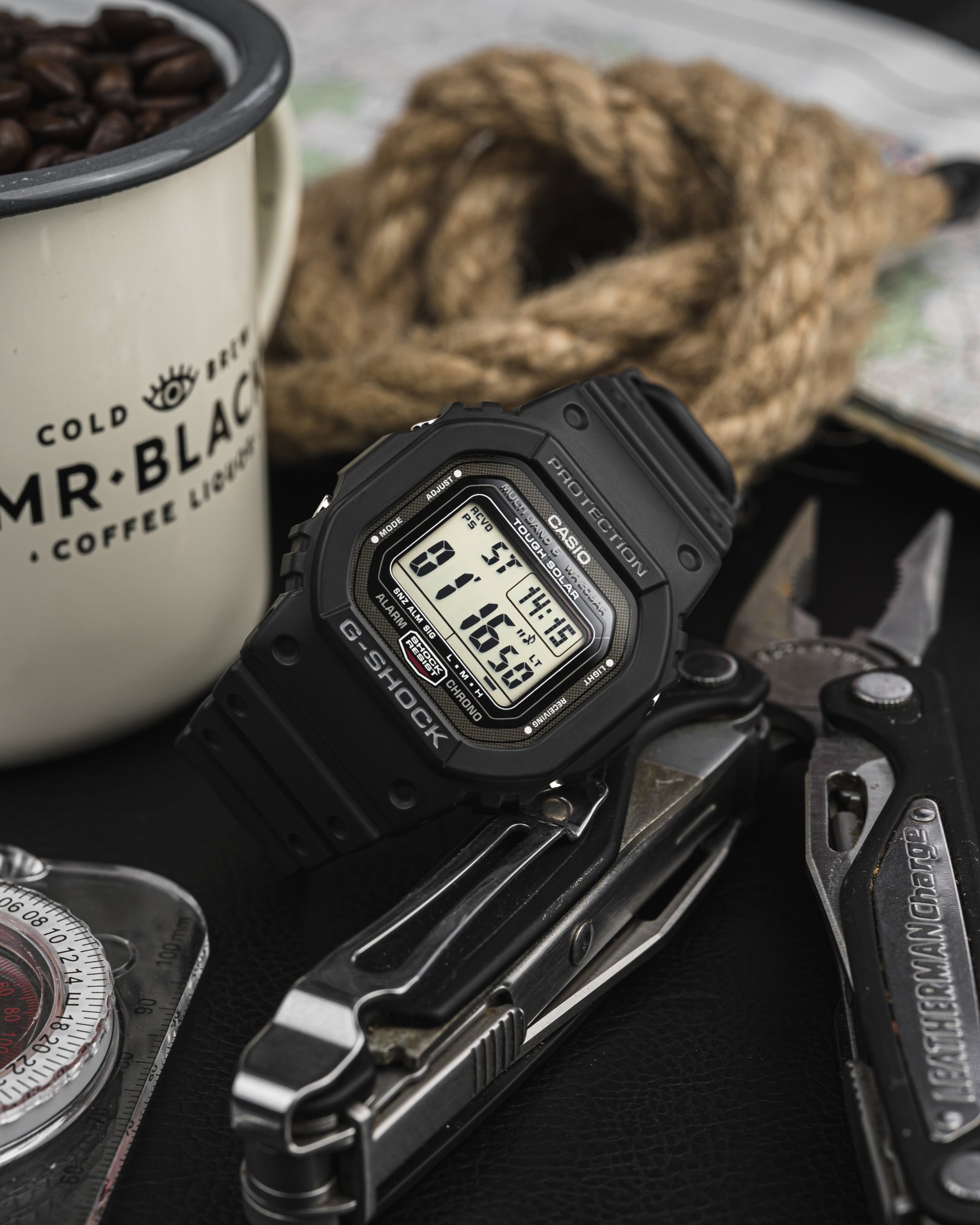 After these two brief flirtations with G-Shock, I thought that it just wasn't a brand for me. But, a few months ago I came across the GW-5000U, a G-Shock model that seemed to fix the problems I'd had with other G-Shocks. The GW-5000 is the direct descendant of the first ever G-Shock, the DW-5000C, and in 2021 the model received an upgrade with a new module, which is denoted by the addition of the U to the model number. It's also not a model that's actually available in the UK, and I had to do a bit of hunting to source one from a retailer in Europe for around £200-250.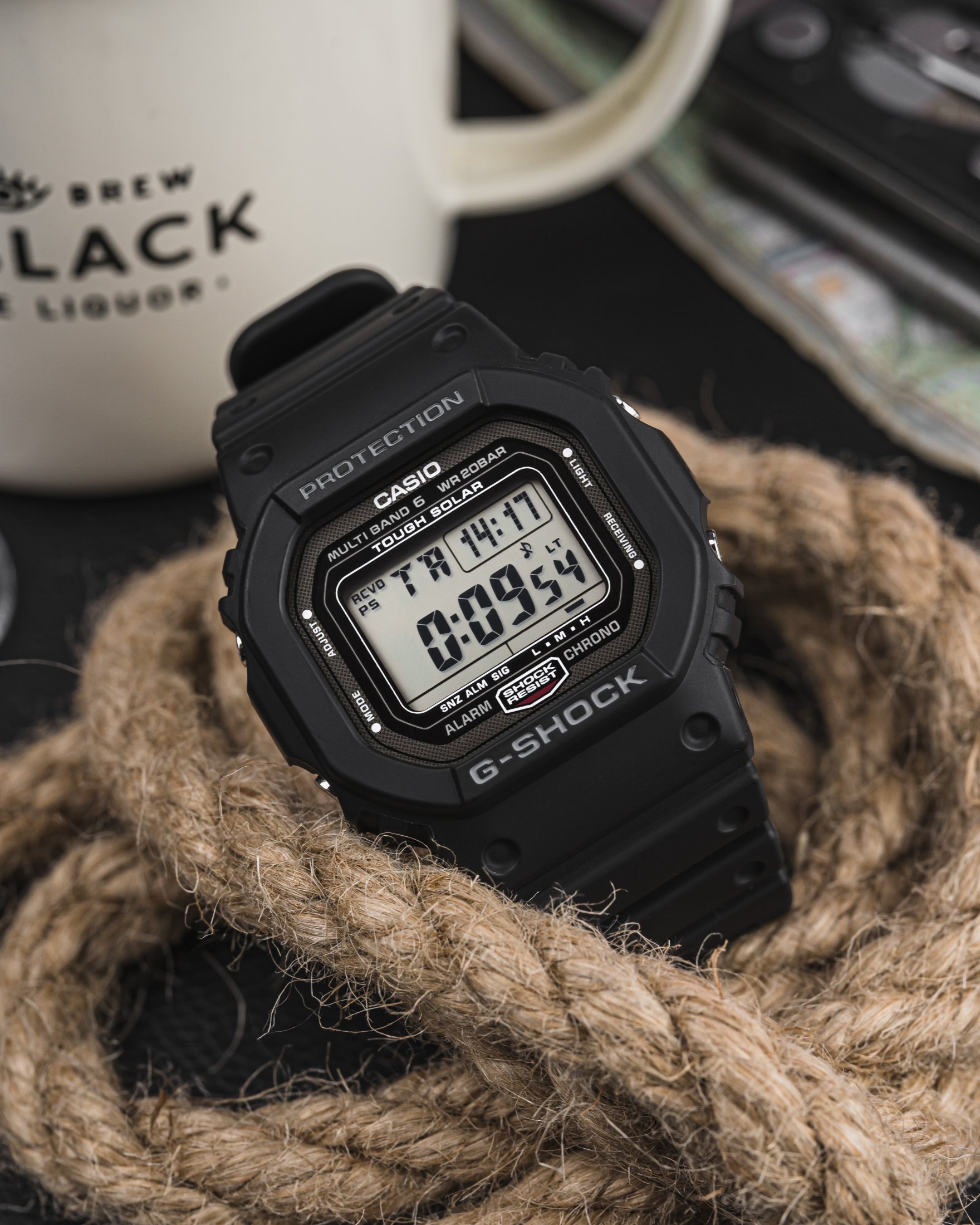 What Separates The 5000 From The 5610?
As you can see it's pretty much the same classic square G-Shock design you get with the 5610, but there are a couple of minor differences. The main difference is that the GW-5000U features a steel inner core, with a screw-down case back, whereas the 5610 only has a plastic core with a steel back plate held down by four screws. This means that the GW-5000U is considerably heavier than the 5610, weighing 74g compared to 52g. The strap on the GW-5000U is also softer, which further helps it to feel more premium than the 5610. Lastly, not that it really matters, but the GW-5000U is made in Japan, and the 5610 is produced in Thailand.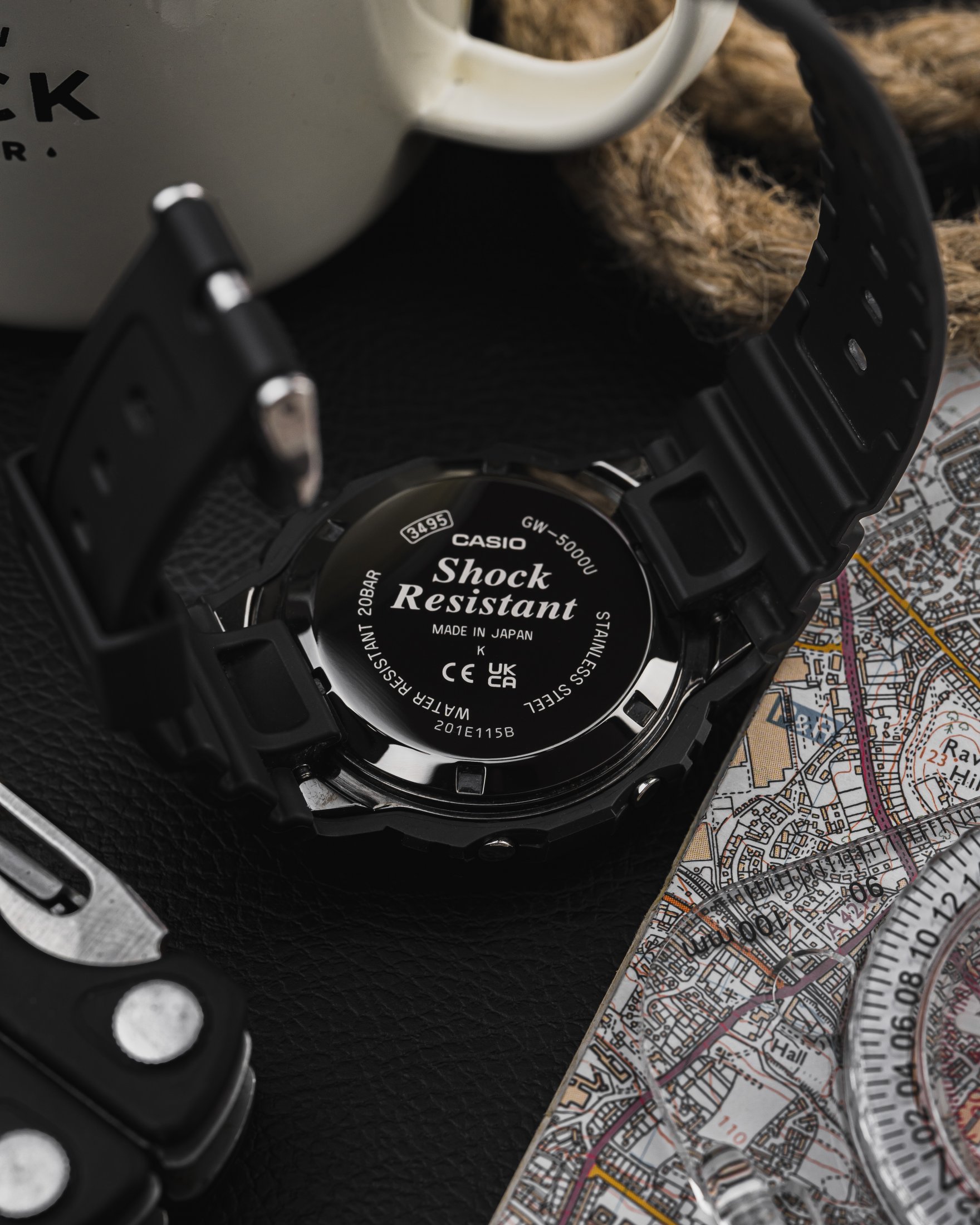 How The Casio G-Shock GW-5000U Wears
On the face of things, the GW-5000U sounds rather large, with a 43mm wide case, a 49mm length, and a thickness of 13.5mm. However, the iconic square G-Shock case is surprisingly wearable. Sure, it's got a strong presence on my skinny 6.25-inch wrist, but it doesn't overwhelm it. Plus, as I just mentioned, it has a high-quality polyurethane band that makes the watch very comfortable to wear.
Of course, in addition to its wearability, the GW-5000U is also as durable as you'd expect from anything bearing the G-Shock name. In addition to its renowned shock protection, the watch is water resistant to 200m and charges off solar power. This last feature is a must-have in my book, as it eliminates the minor inconvenience of having your watch unexpectedly stop every couple of years when the battery runs out.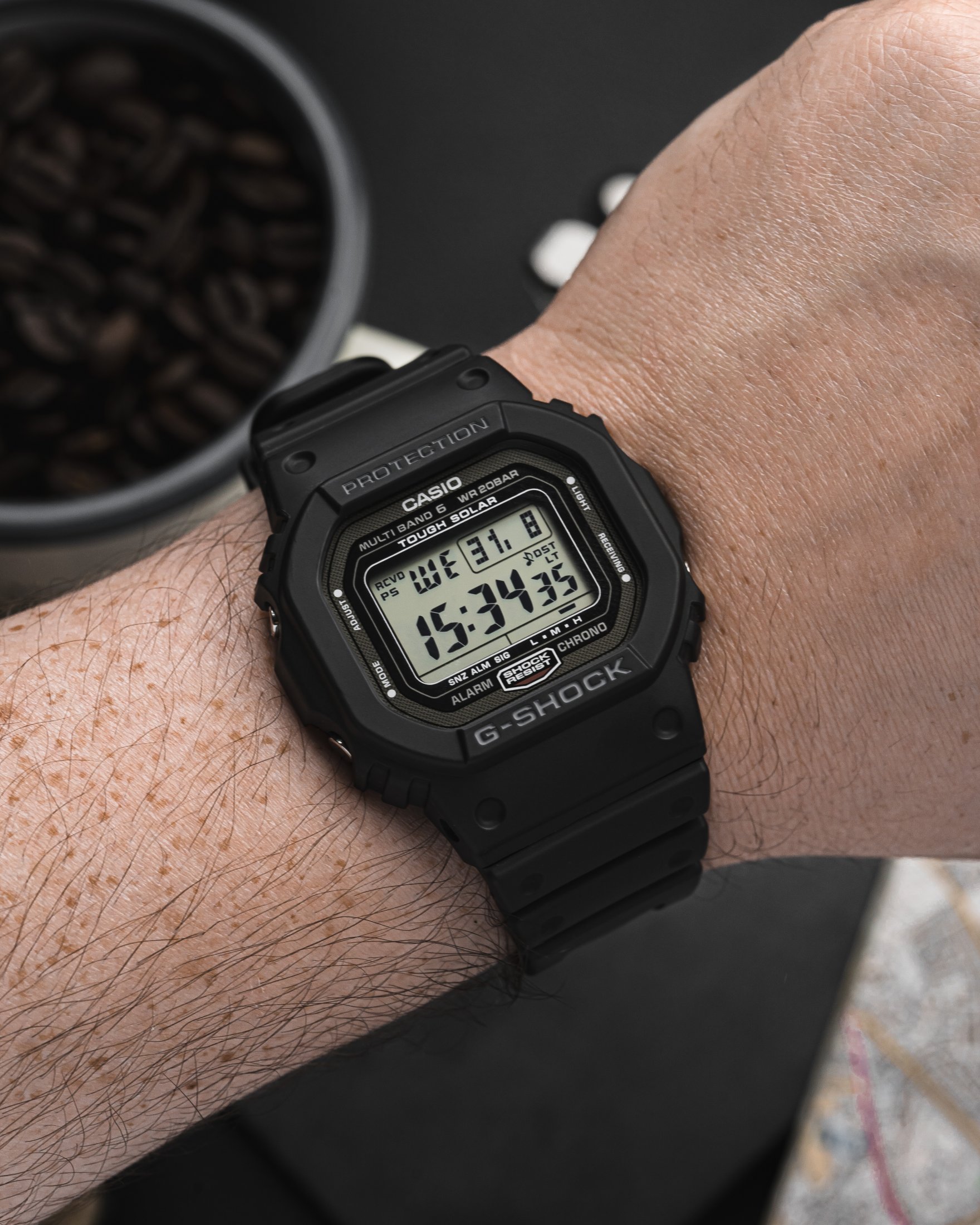 The Legibility Of The Casio G-Shock GW-5000U
For legibility in the dark, the GW-5000U has a white LED backlight. This is activated by pressing the top-right button, but there's also a neat function where if you look at the watch in the dark the watch automatically senses the movement of your wrist and switches the light on. You're also able to adjust the length of time the light is on to either 1.5 or 3 seconds. I know that there are those who will miss the classic electro-luminescent backlight seen on the older generations of G-Shock, but personally, I think the LED light provides excellent contrast and legibility, so it's not a bad upgrade in my opinion.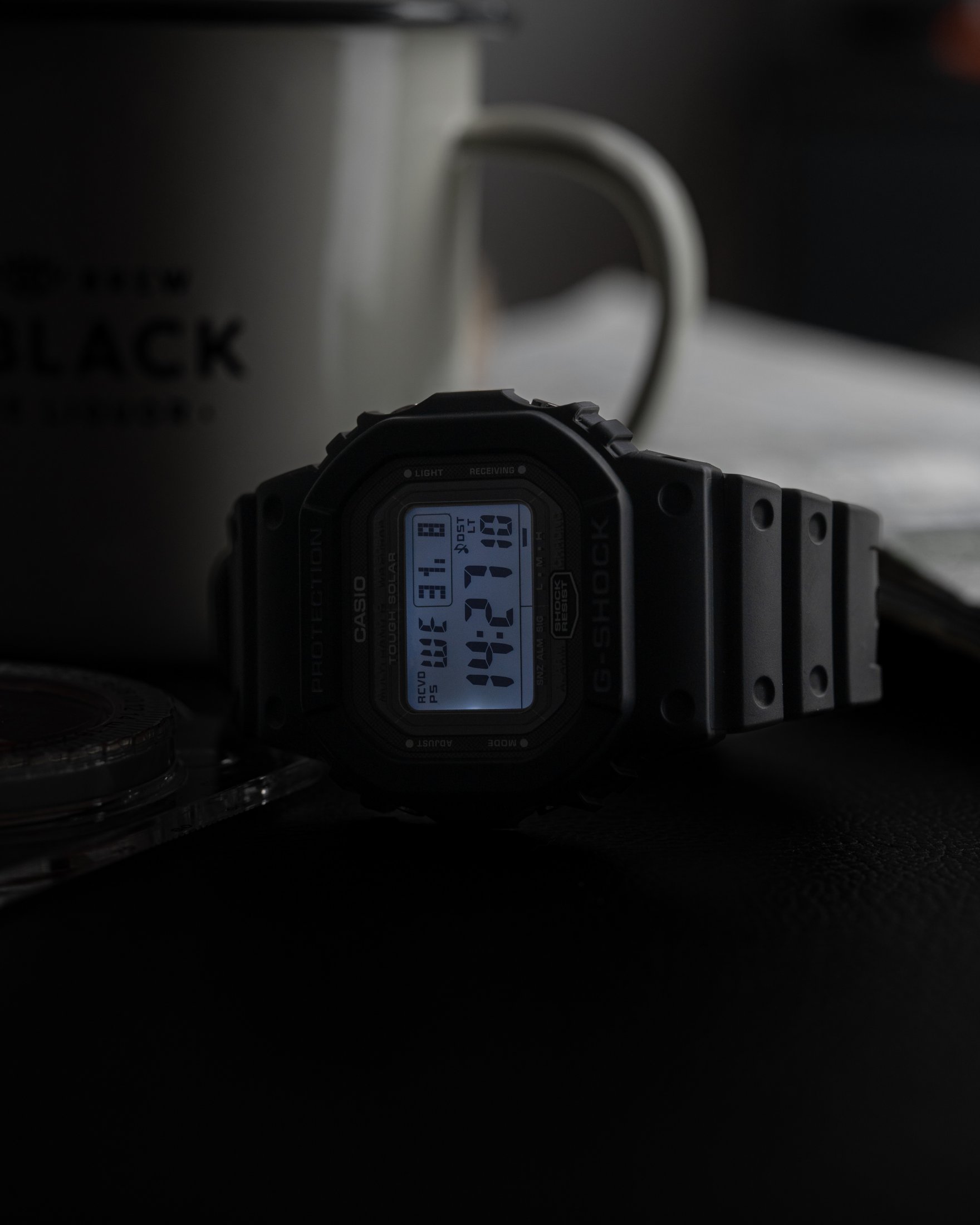 Speaking of legibility, the latest modules feature the clearest display seen on a G-Shock Square yet, but that doesn't stop the GW-5000U from suffering from the same problem all digital watches have, and that's the viewing angle for the display. By which I mean, that you can't read the display from a wide angle, and that you need to look at it square on for it to be at its most crisp. This is the one area where I think an analogue watch has an advantage, as it's much easier to tell the time from an oblique angle. It's a minor point in the grand scheme of things, but one that I think is worth noting if legibility is your main concern.
A bigger problem for me is that the GW-5000U uses a mineral crystal. Whilst the model isn't at a price point where I expect a watch to always have a sapphire crystal, it's an upgrade I really wish Casio would make to this model. Though the raised case of the G-Shock does offer some protection to the crystal, mineral crystal simply scratches too easily. In fact, I even managed to foolishly scratch it whilst filming outside for this review.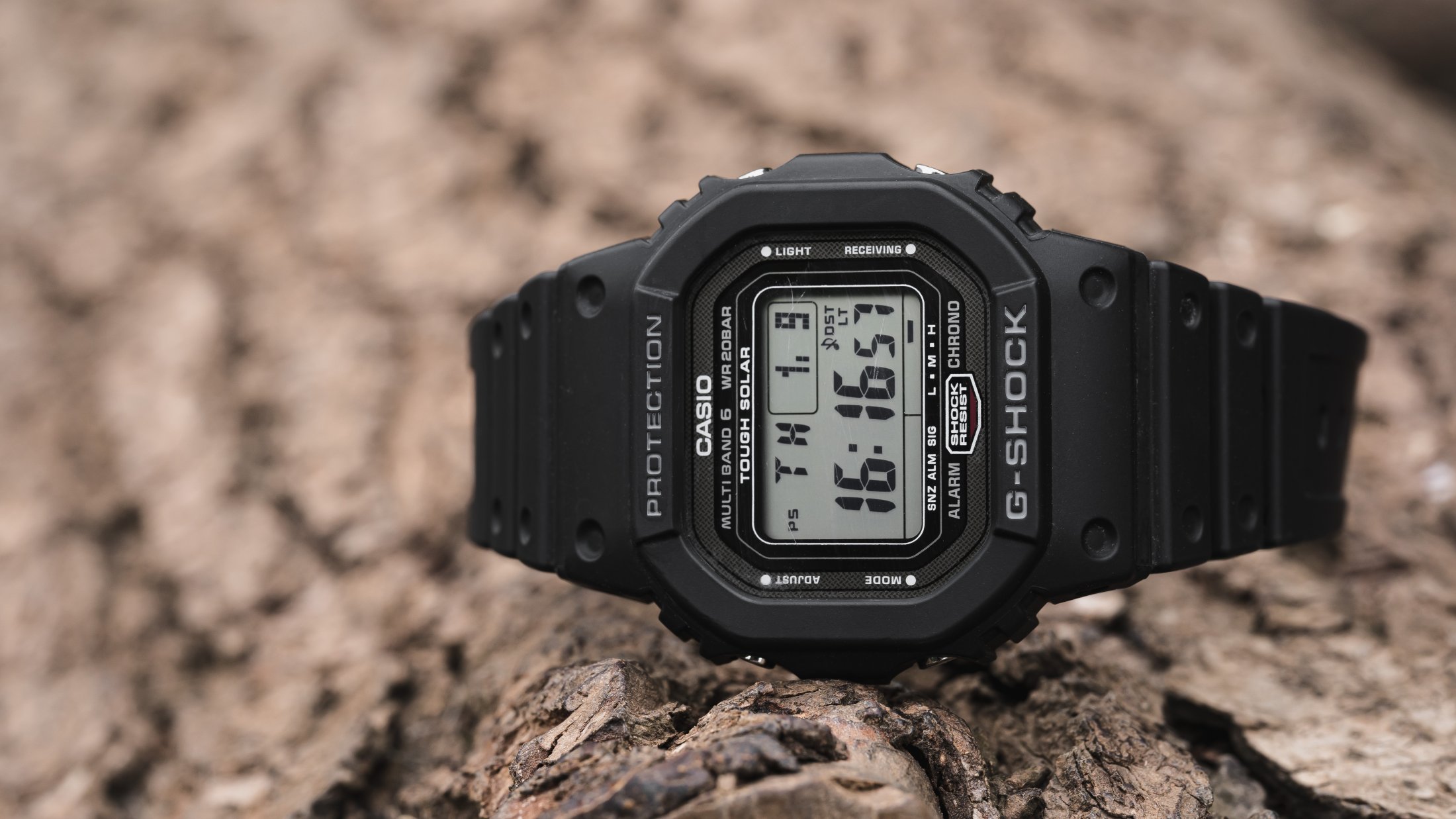 You Can Never Have Too Many Features
Just like the latest 5610 model, the GW-M5610U, the GW-5000U is equipped with Casio's 3495 module, which has more features than you can shake a stick at. I won't list every little feature the module has, simply because I don't want this review to just be me listing specs and features. However, to give you a broad outline of what the watch can do in addition to telling the time, it has:
Radio-controlled timekeeping
A day/date indicator
World time in 48 cities across 31 time zones
A stopwatch
A countdown timer
Up to five alarms
A power-saving mode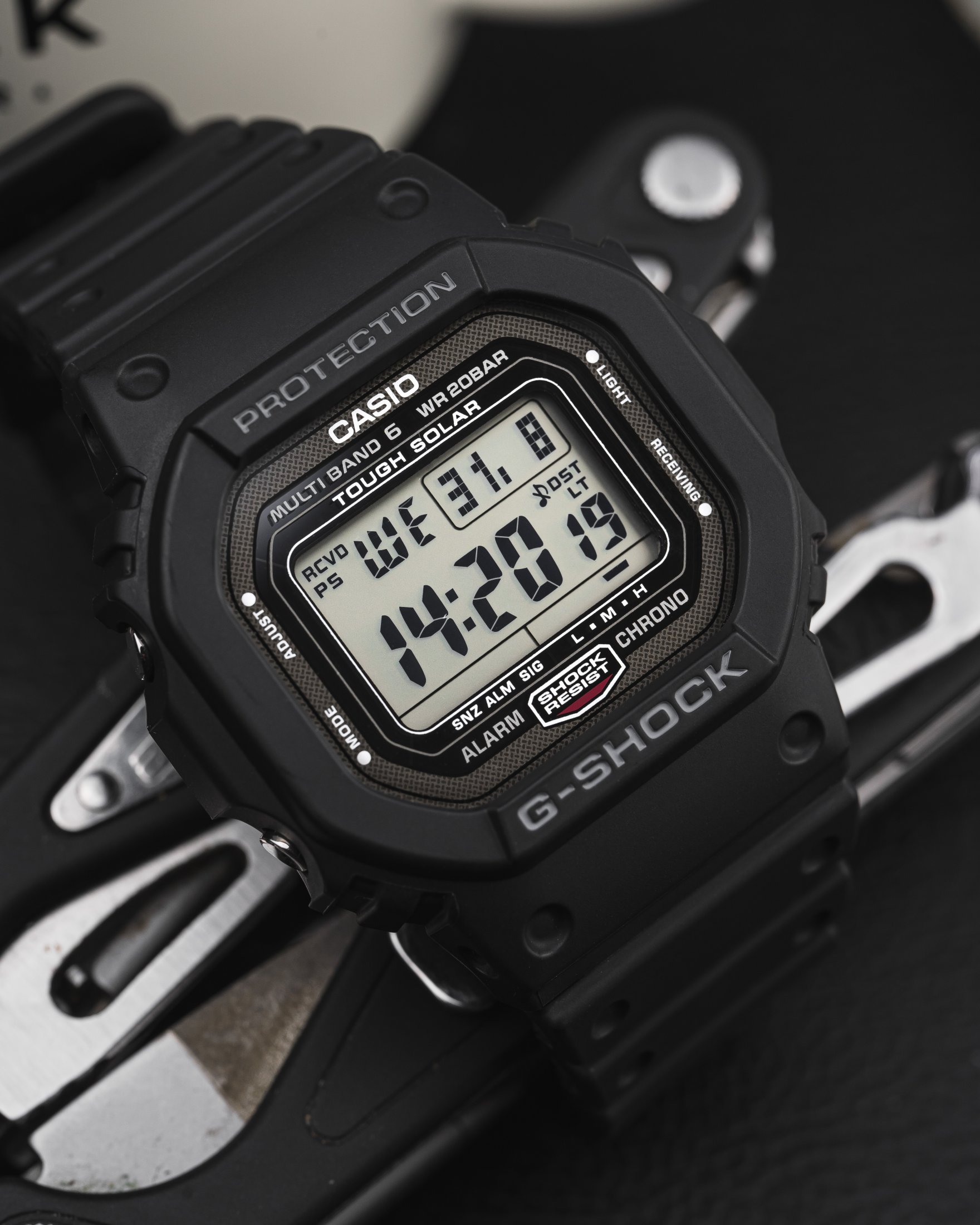 Given that the watch can do so much, it's pretty hard to argue that this isn't the perfect choice of watch to take with you into the great outdoors. In fact, the only reason I can come up with to not choose a G-Shock is that I can't connect with it on the same emotional level as an analogue watch. And that's because there's a certain old-fashioned charm to using a mechanical watch as a tool that really appeals to me. Perhaps it's because they're a reminder of a "golden age" of tool watches when the first iterations of iconic watches like the Submariner or Speedmaster were made to actually be used in adverse conditions, rather than to don the wrists of desk jockeys like myself.
However, whilst I think it's important to embrace those emotional connections with our watches, I think it's also important to remember to pick the right tool for the job. Because, whilst I'll always be attracted to the romantic idea of taking my mechanical tool watches out on an adventure, the simple fact is that this G-Shock is a much more practical and affordable watch to take on those trips.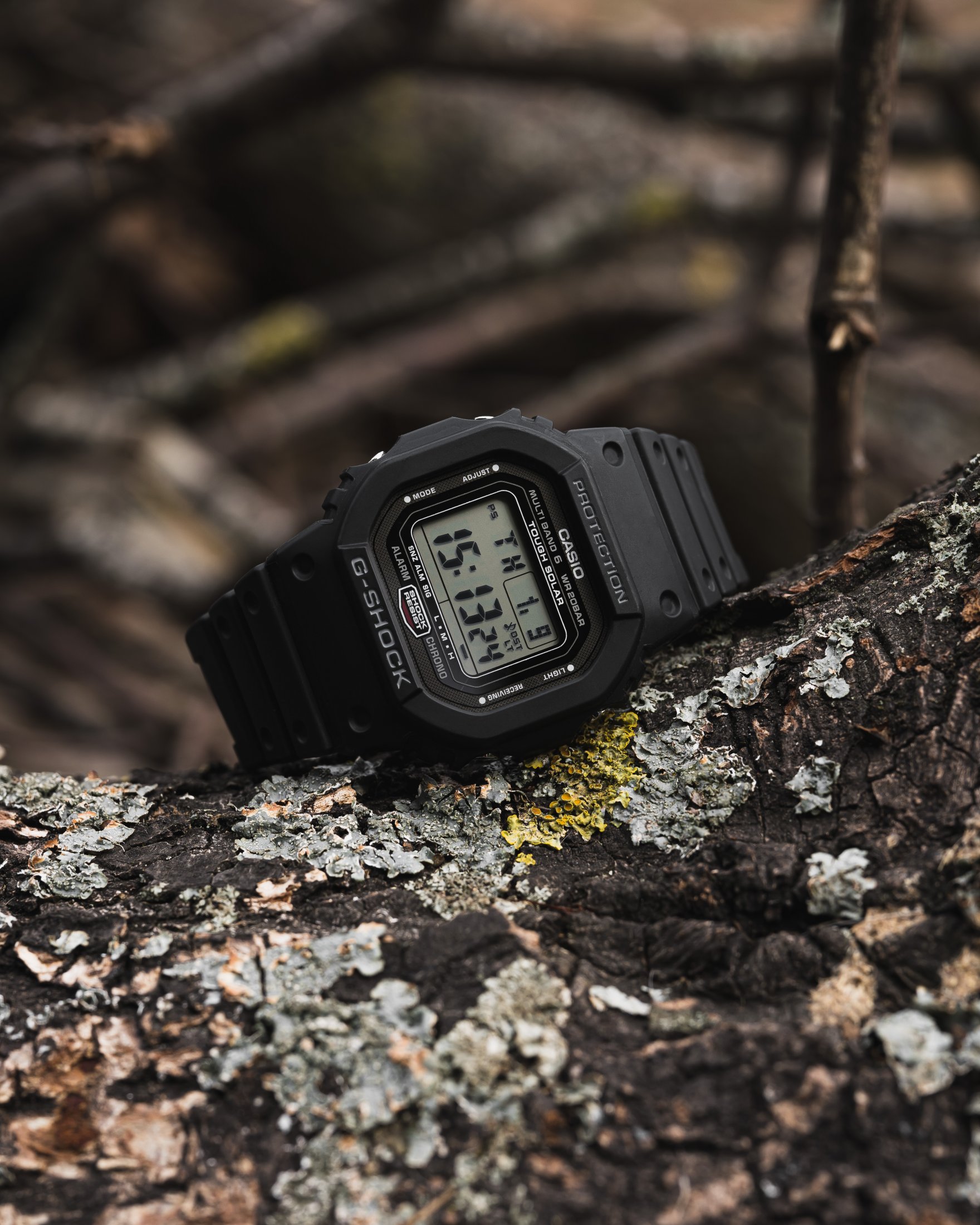 Final Thoughts
So, if you're after a proper beater watch, you know that you can't go wrong with a G-Shock. Though whether or not you should choose this GW-5000U is another matter. Because, whilst it's a great watch, it will cost you in the region of £250, which is significantly more than a new 5610, which can be bought for around £100. Given that both models use the same module, it really comes down to whether or not you're willing to pay 2.5 times more for the small improvements the GW-5000U offers over the 5610. Personally, I'd say, that if you're after a G-Shock purely for its functionality, then stick with the 5610. The GW-5000U is more for those after a slightly nicer G-Shock square simply for its own sake.
But whilst the GW-5000U might be a debatable value proposition at best, it's still a very nice G-Shock, with a classic, understated design paired with a rock-solid build. Which is why it will remain my go-to beater for a long time yet.
You can read more about the GW-5000U, and the history of G-Shock, on the G-Shock website here.