When you think of a digital watch, what first springs to mind? Surely it's either a G-Shock or the unequivocal F-91W: a real, genuine cult-classic. It just goes to show the influence Casio has been in the watch industry – that this was it still so popular, almost timeless, over 25 years past its release.
Originally released in 1991, it's not changed at all in its lifespan and was one of the worlds first mass-produced digital watches.
It'll cost you less than £10 / $15. So the question is, should everyone own one?
Video review
The specs
Dimensions: 34mm diameter x 8.5mm height x 38mm lug to lug
Weight: 20g
Water resistance rating: 3ATM / 30m (splash resistant)
Movement: Casio's in-house digital module 593
Lug width: 18mm
Warranty: 2 years
Price: £7-£10 / ~$9-$13
Buy here: https://amzn.to/2T8IVUA
The case
Let's start off by saying it's not the most fashionable – but that's not its aim. It's incredibly comfortable – you barely notice it's perched on the wrist. This is mainly thanks to the ridiculously light weight of 20g and petite dimensions.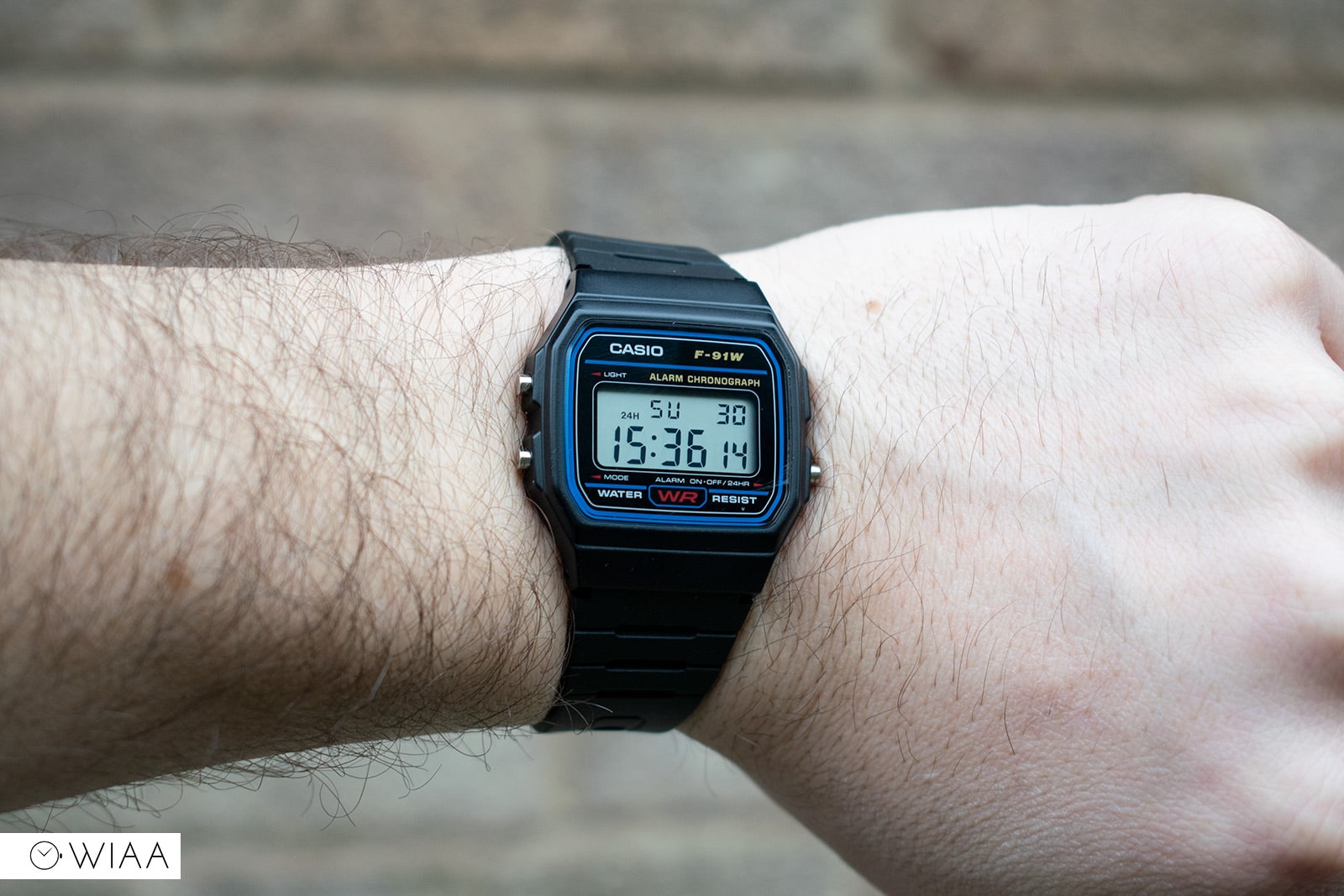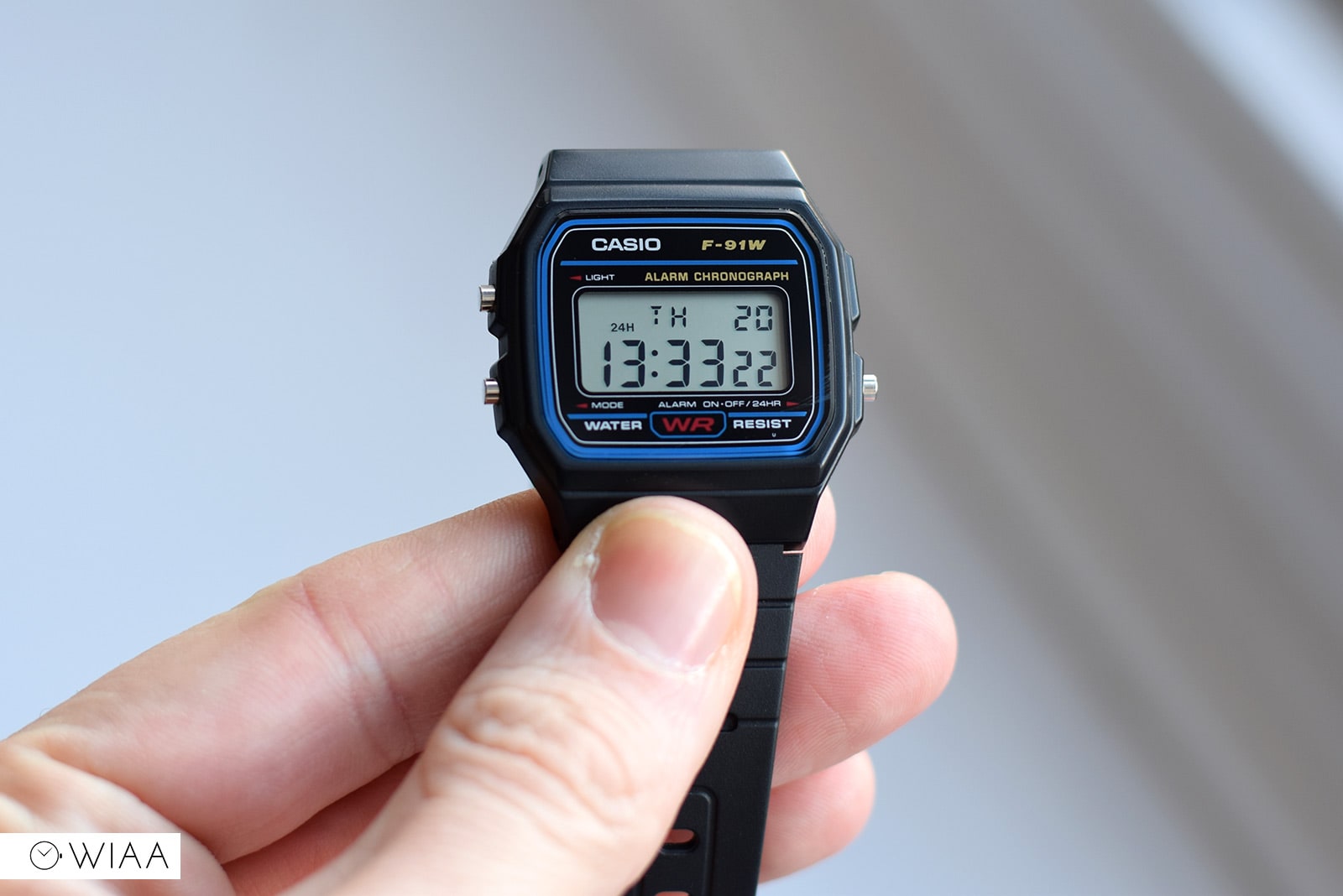 The case is made of resin, with an angular approach to a rectangular shape; almost cushion like. The pushers are easy to use and are small steel cylinders.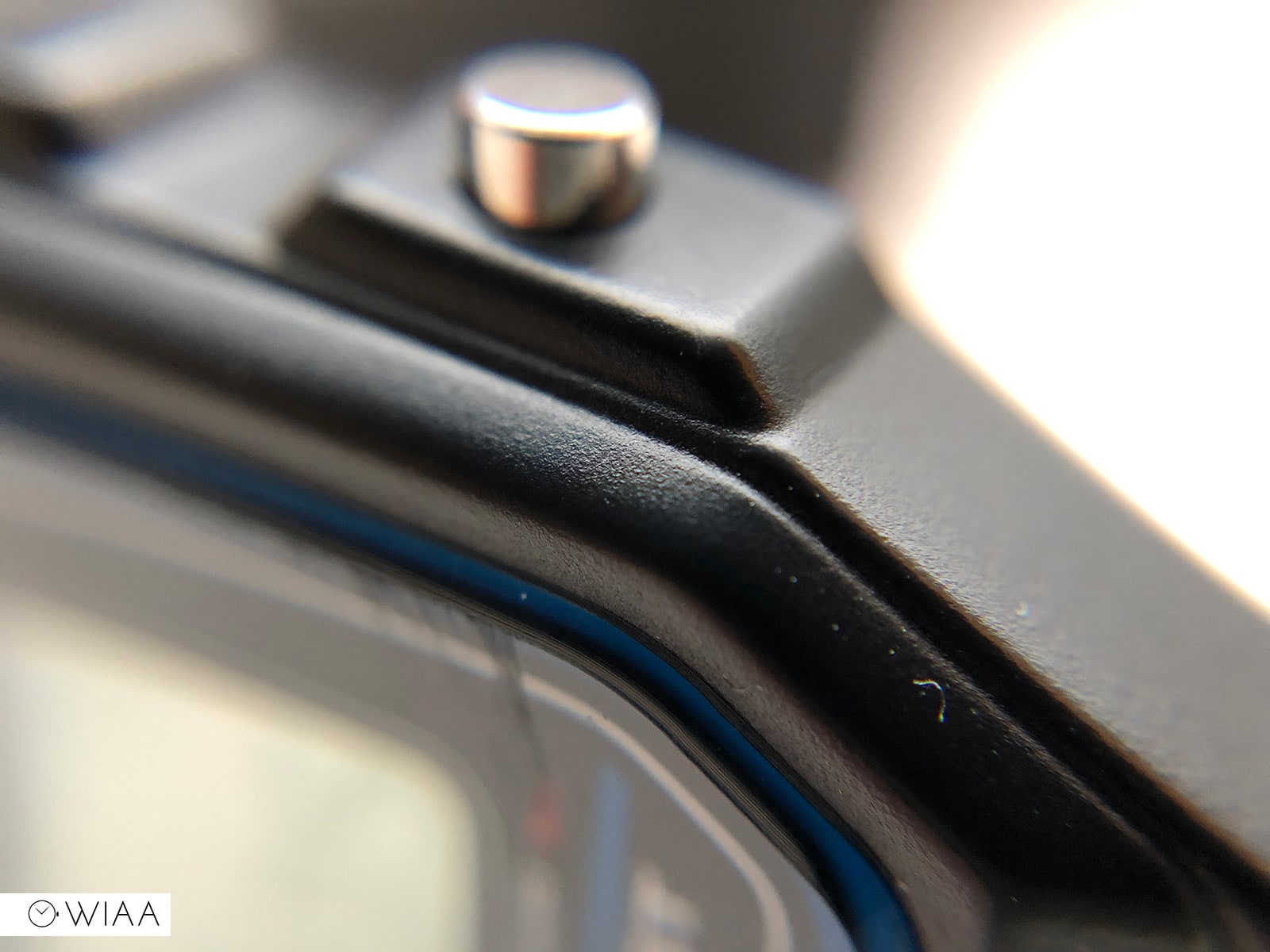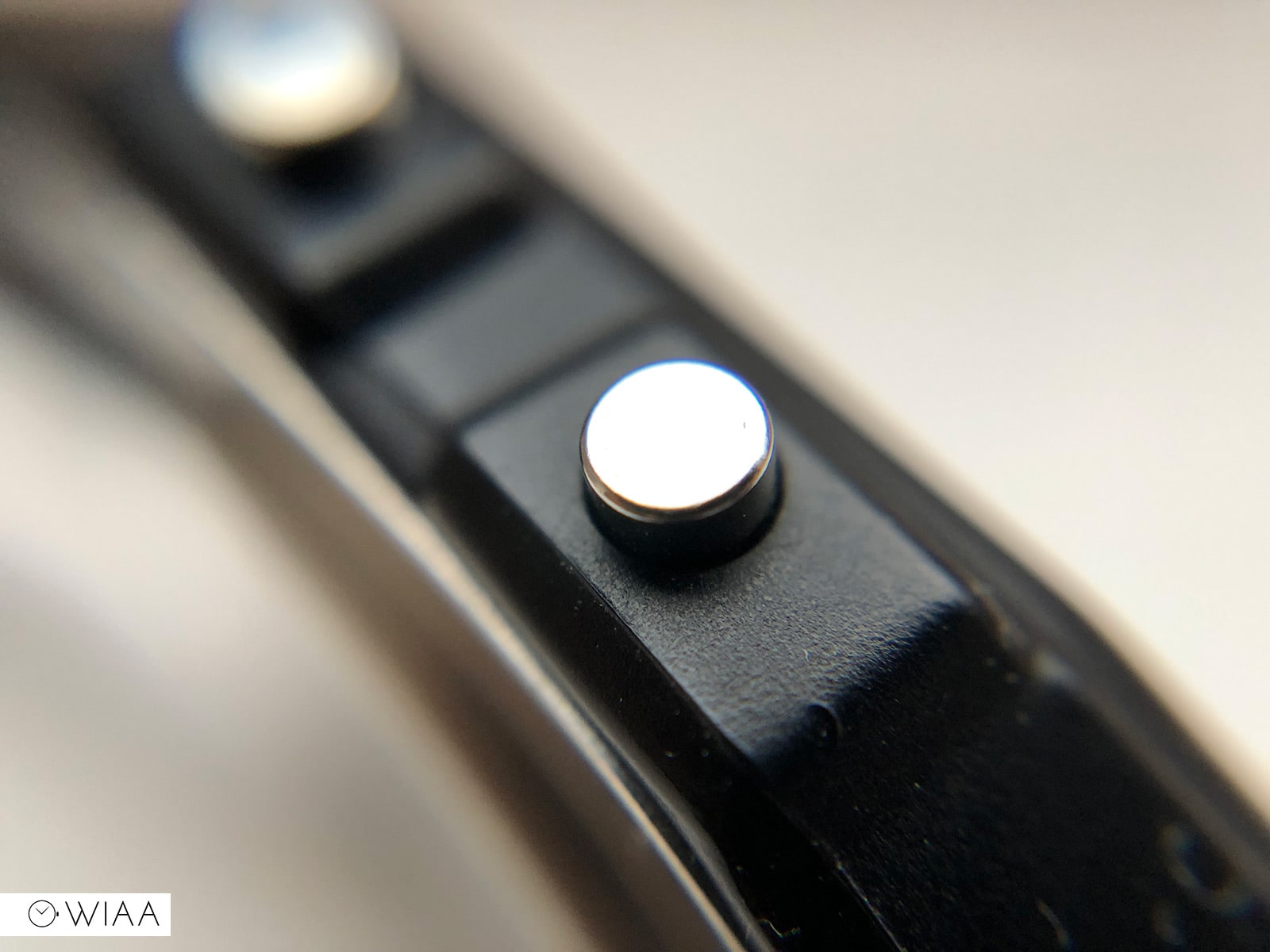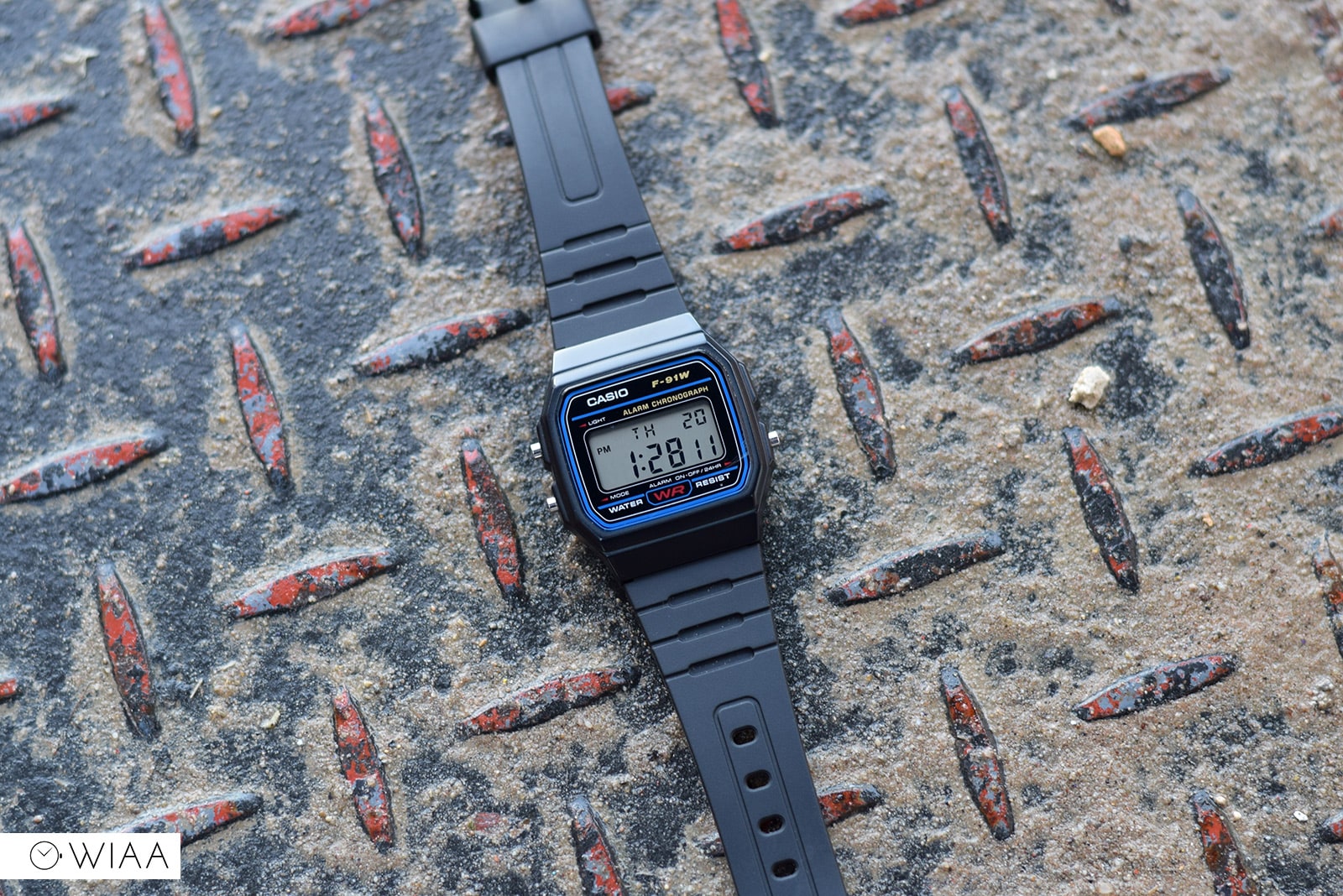 On the front is a shatter-resistant acrylic "window lens" – aka the crystal. Whilst it may be shatter resistant, it's not scratch resistant – as mine has a bit of a battle scar by the bottom right pusher. The lens provides exceptional clarity to the LCD screen, which is perfectly visible from every angle, even in direct sunlight.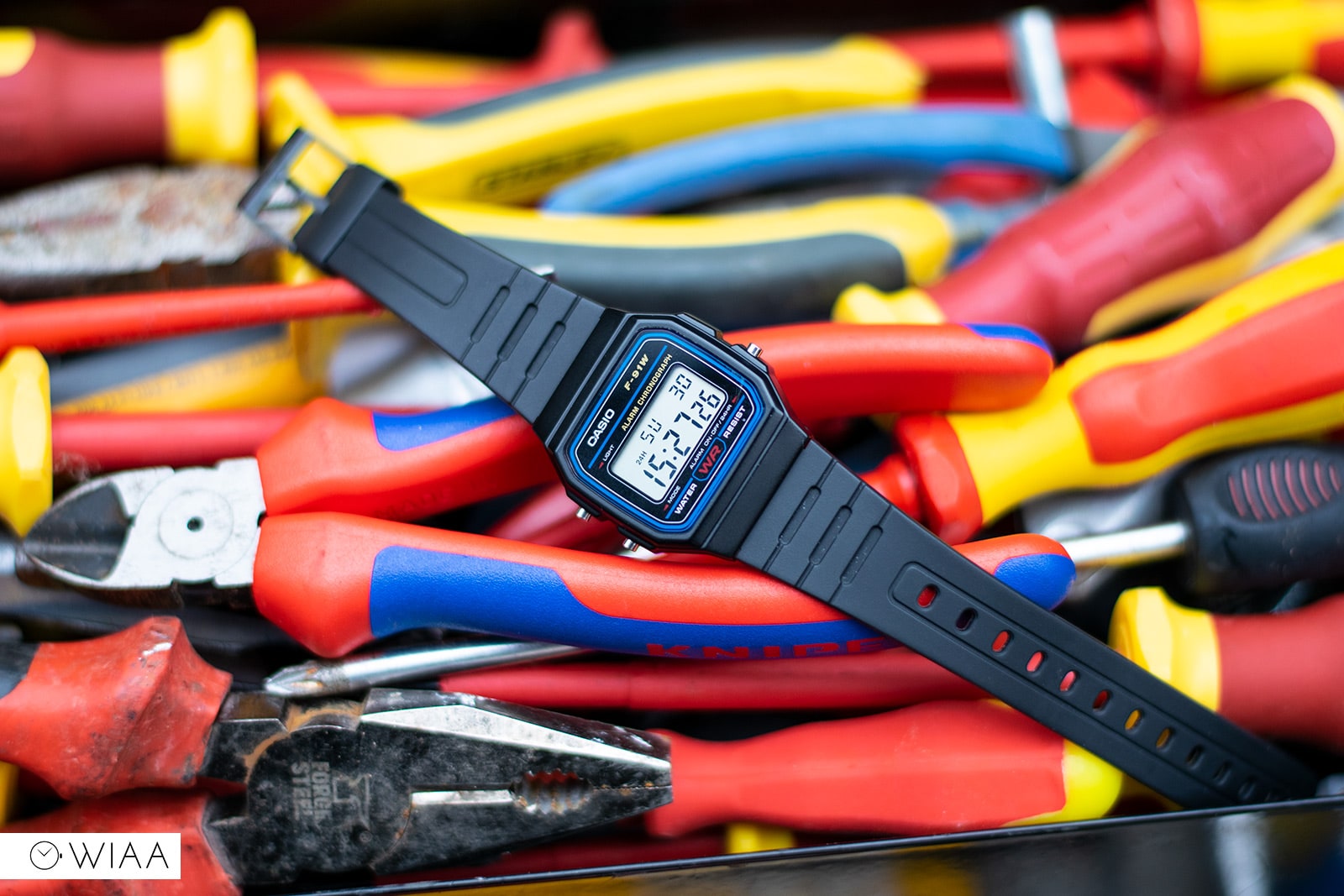 The caseback is steel and is secured by 4 screws. It has some details stamped into the centre.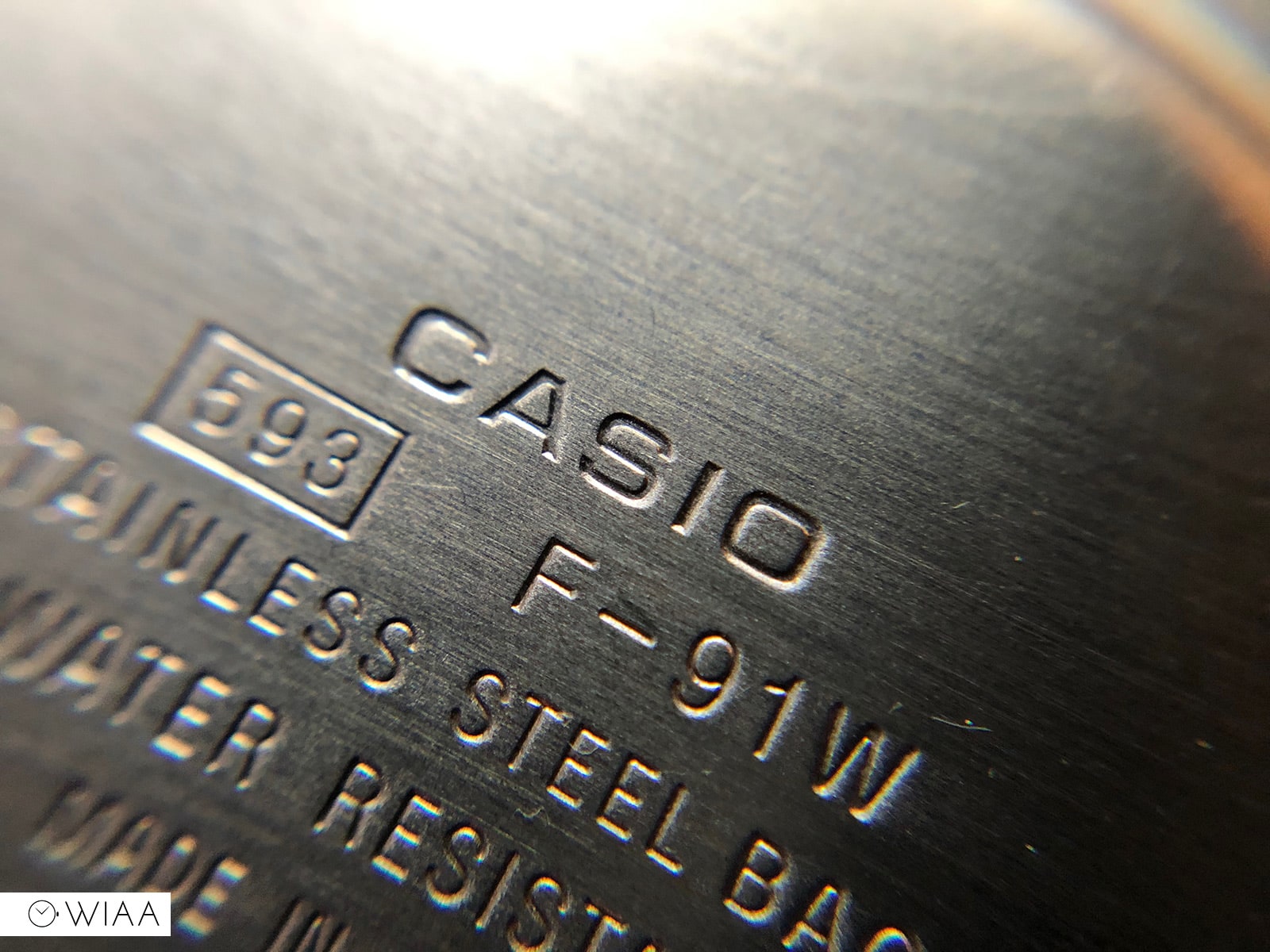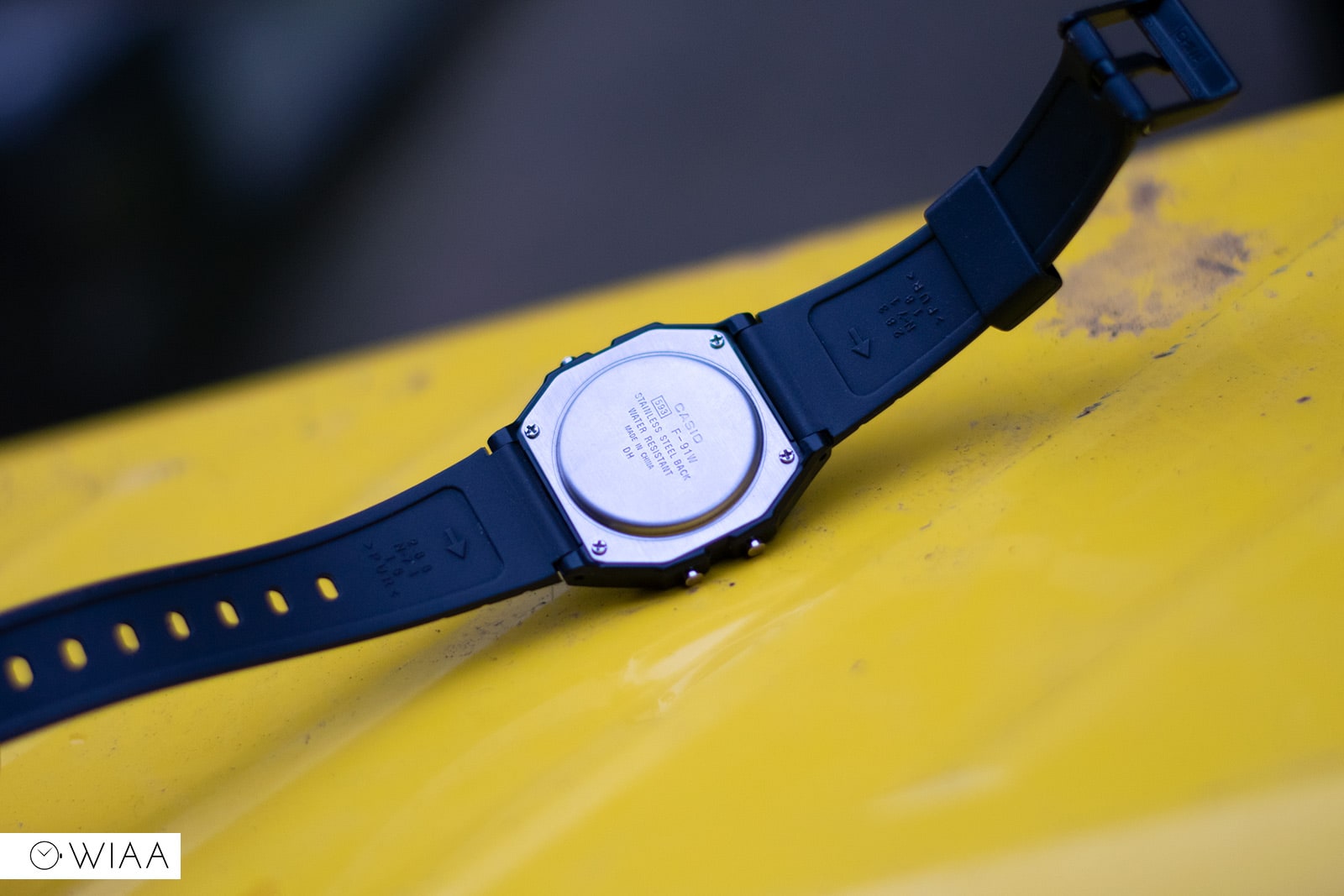 The dial
The "dial" isn't really one as such; but rather an LCD display. You've got to love it – it's clear, crisp, and has everything you need at a glance: time (obviously), day and date. The electrodes of the LCD are super sharp, even under a macro lens.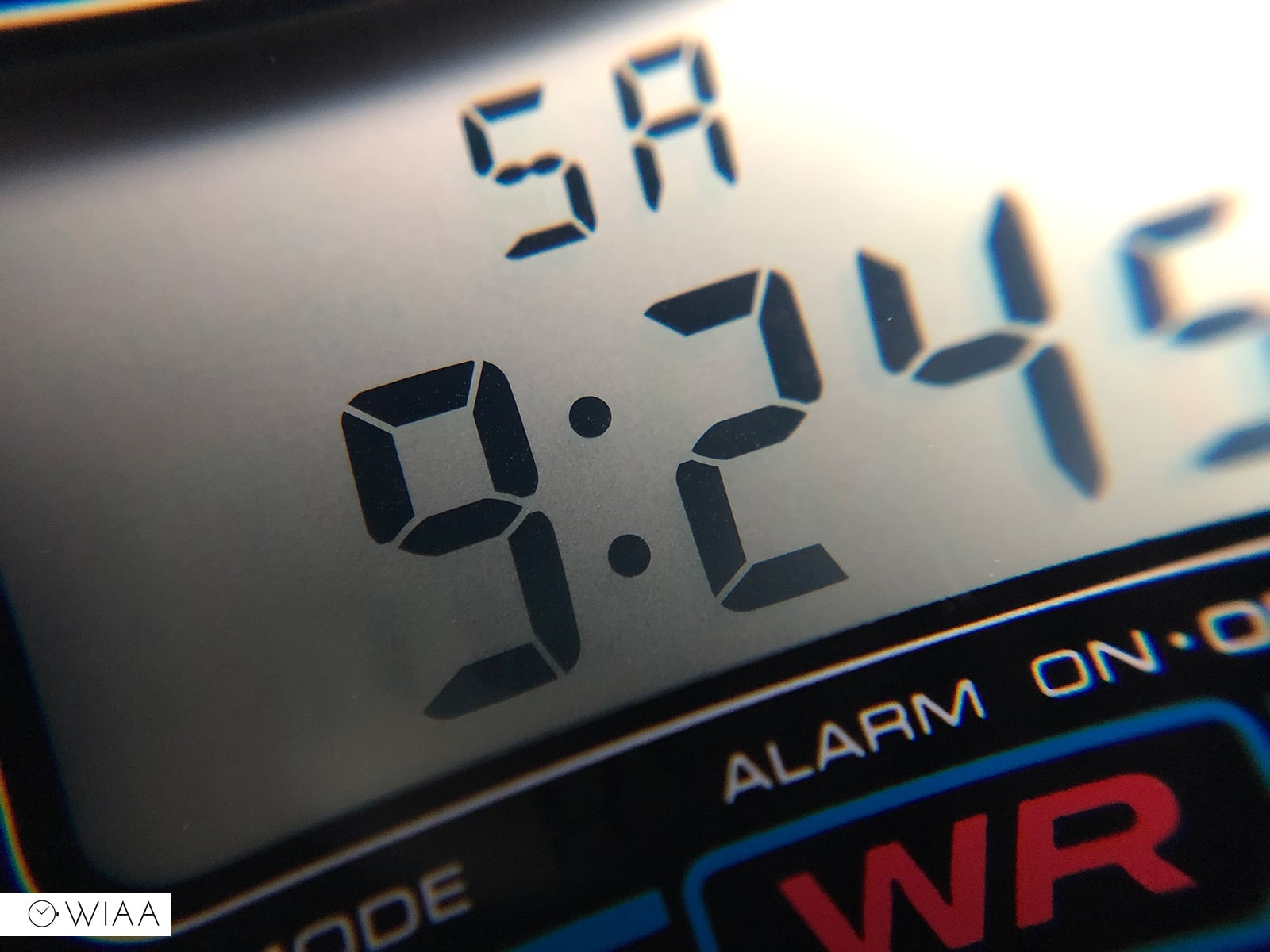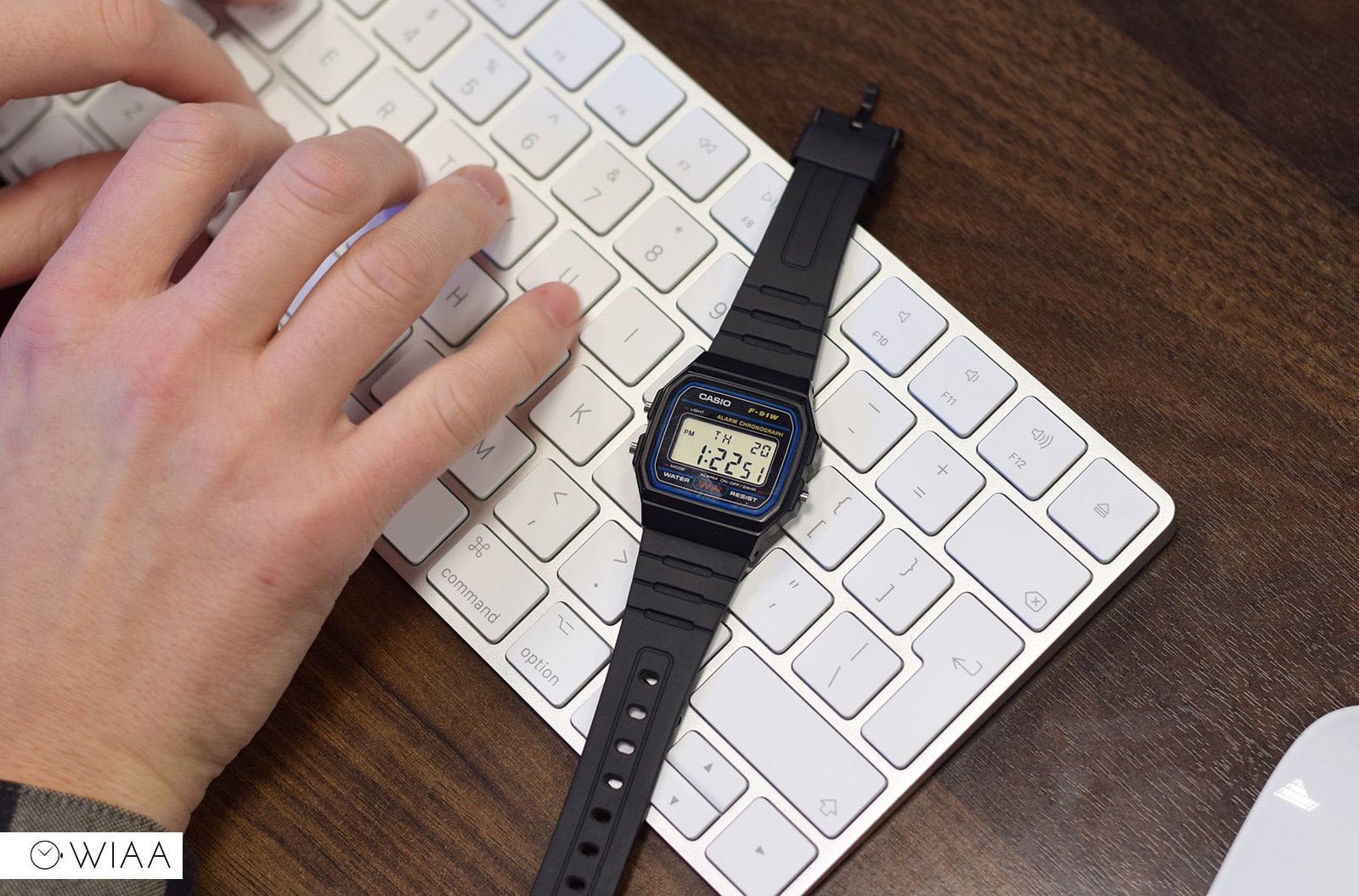 The display is always easy to read, even in direct sunlight.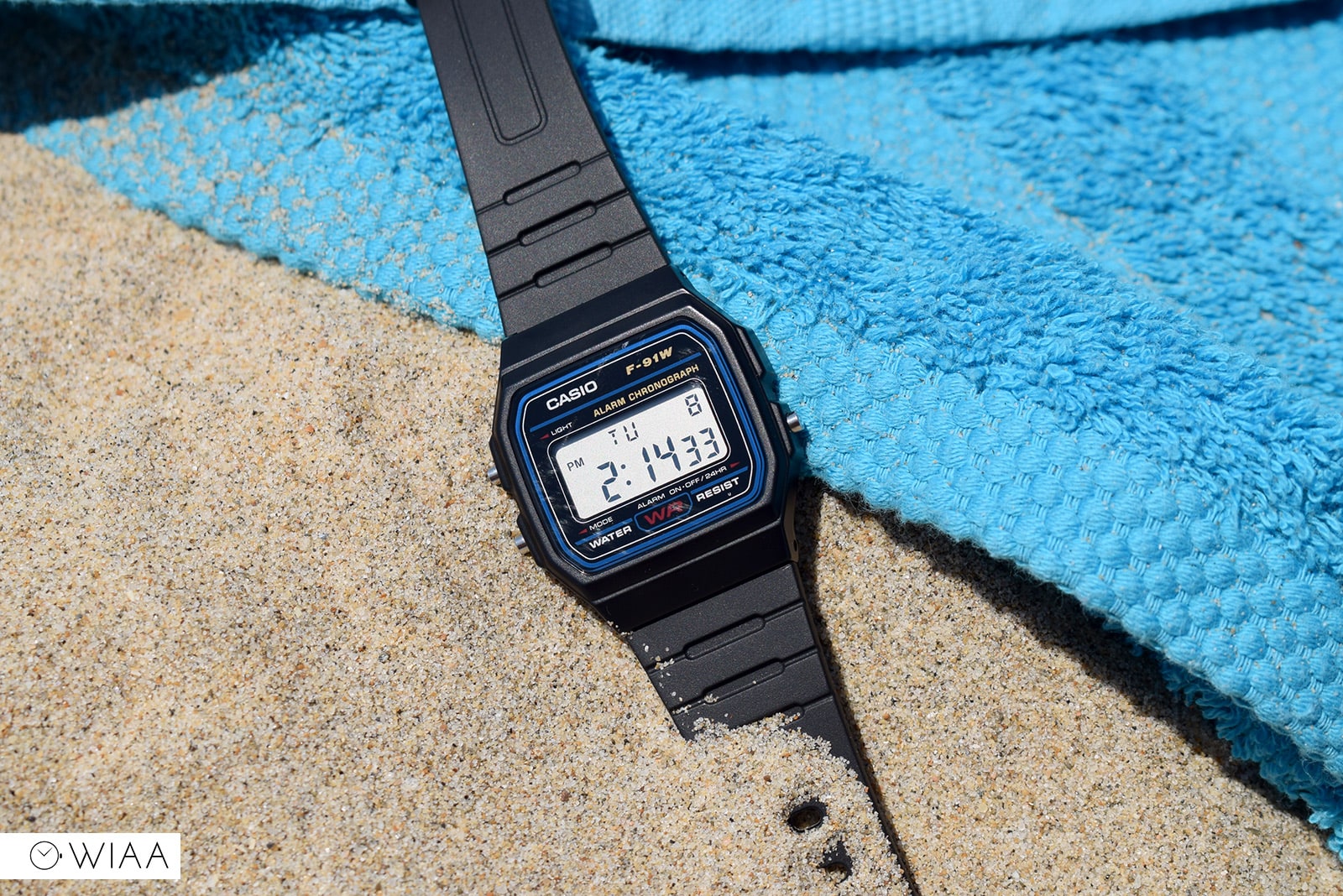 The backlight isn't the best – it's basically a weak green LED which shines across the dial from one side.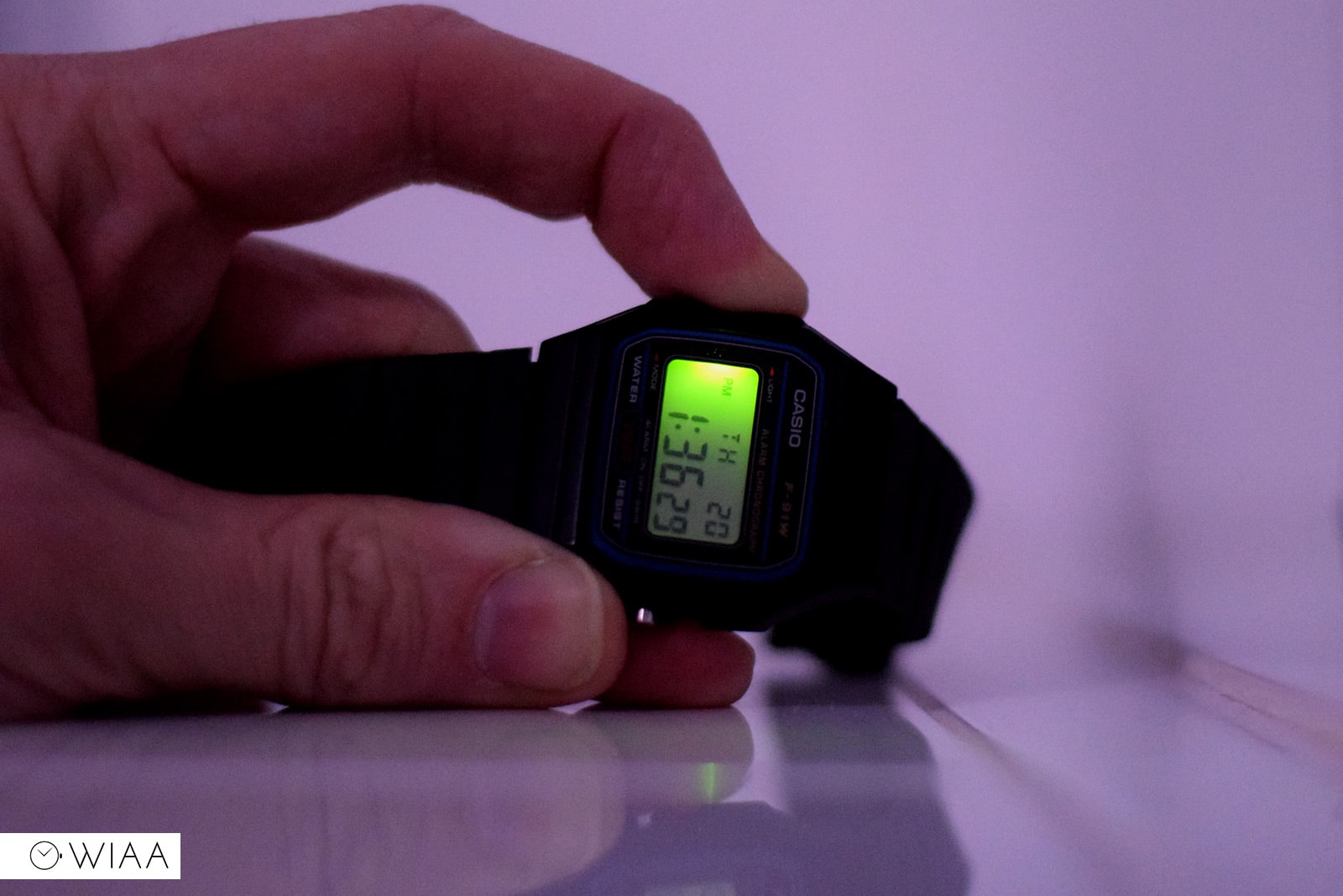 The strap
The strap is made of resin and is very soft and comfortable. There's some horizontal linear detailing at the top, by the lugs, as well as a channel on the opposite end. The thin nature of the strap makes it a key factor of why the F-91W is supremely easy to wear.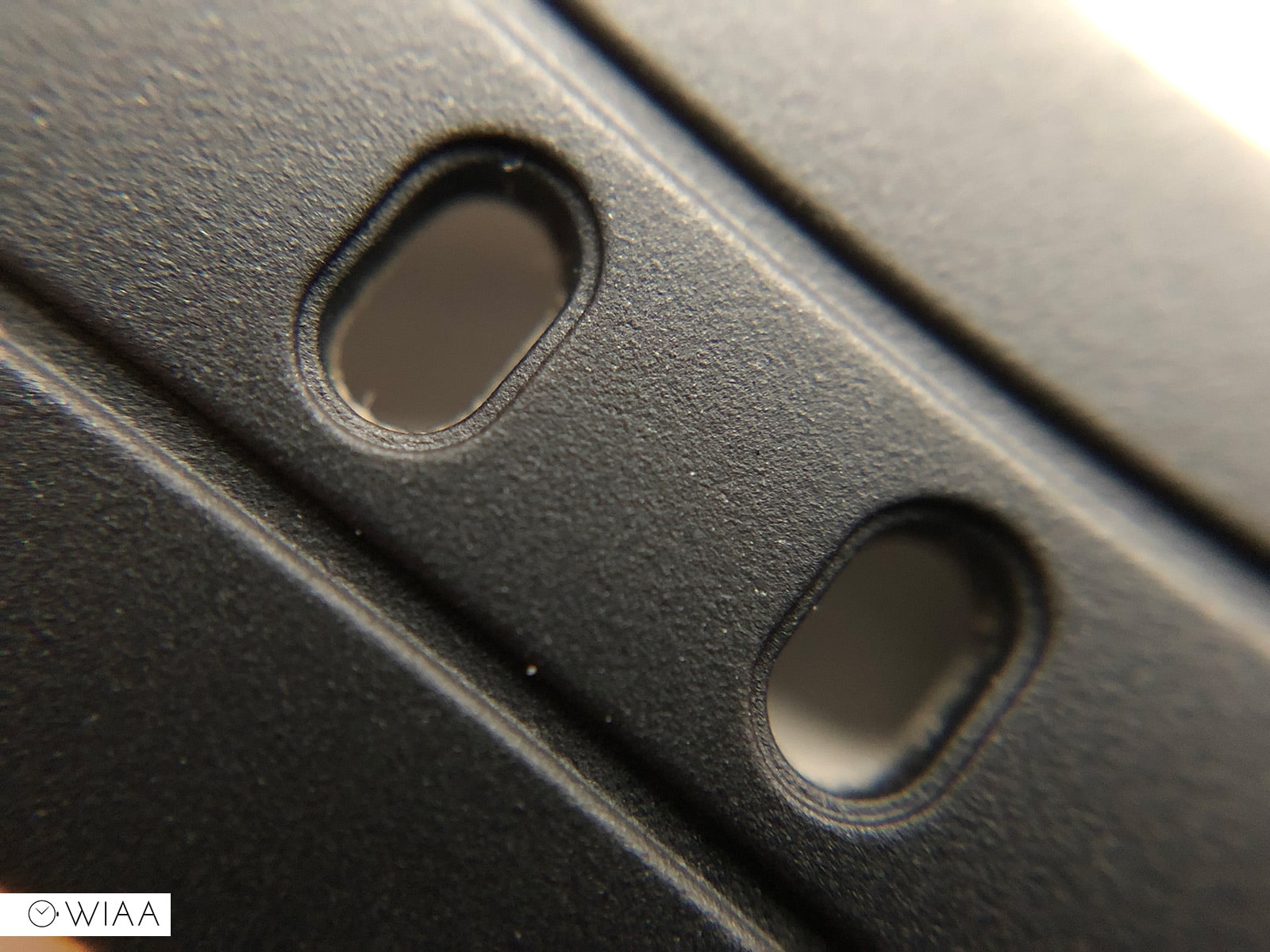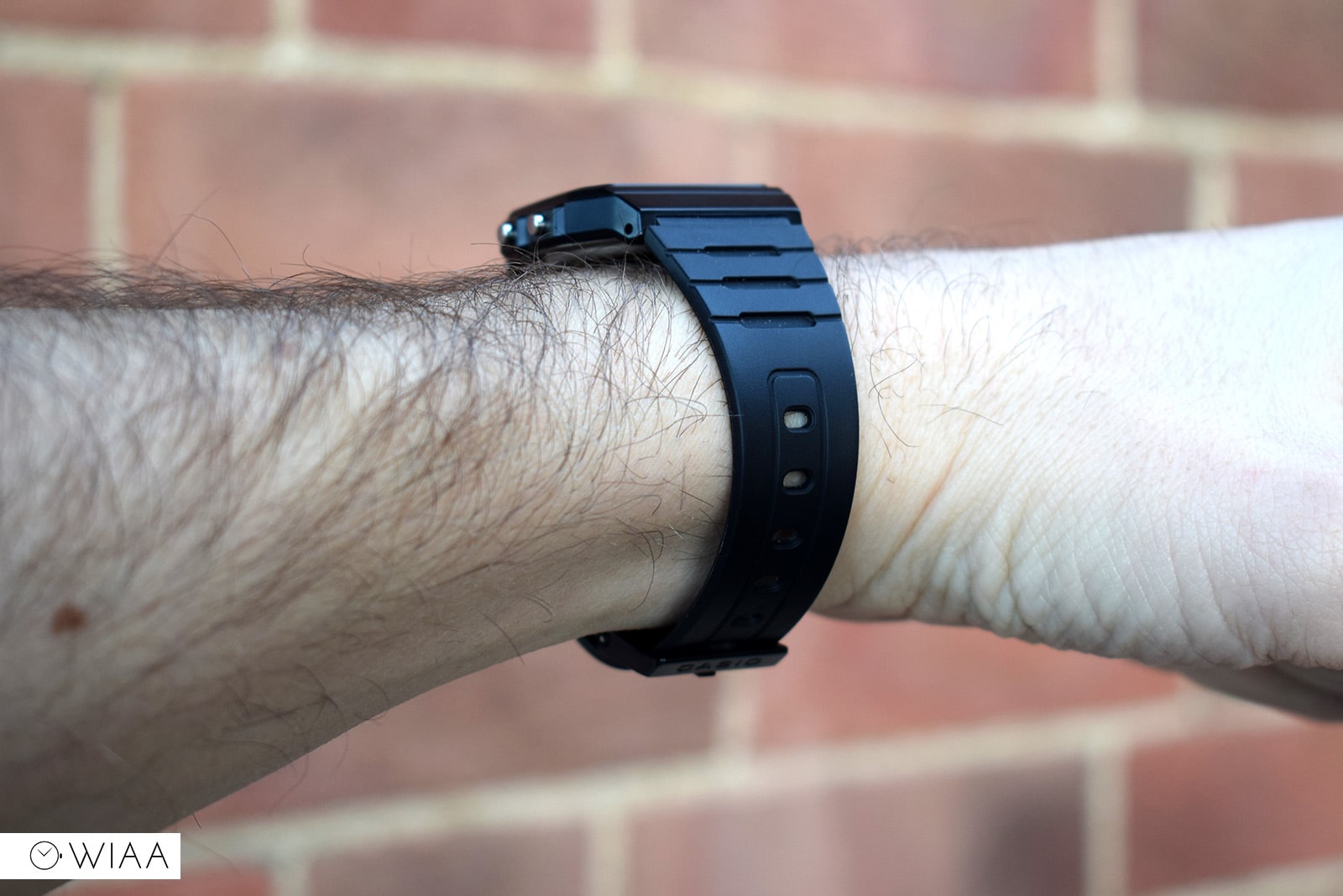 The buckle is plastic, with the Casio logo deeply embossed into the top bar. It's easy to use, however it could be liable to break due to the material. If anything's likely to break, it's this – but if it does, at least it's cheap enough to buy another one.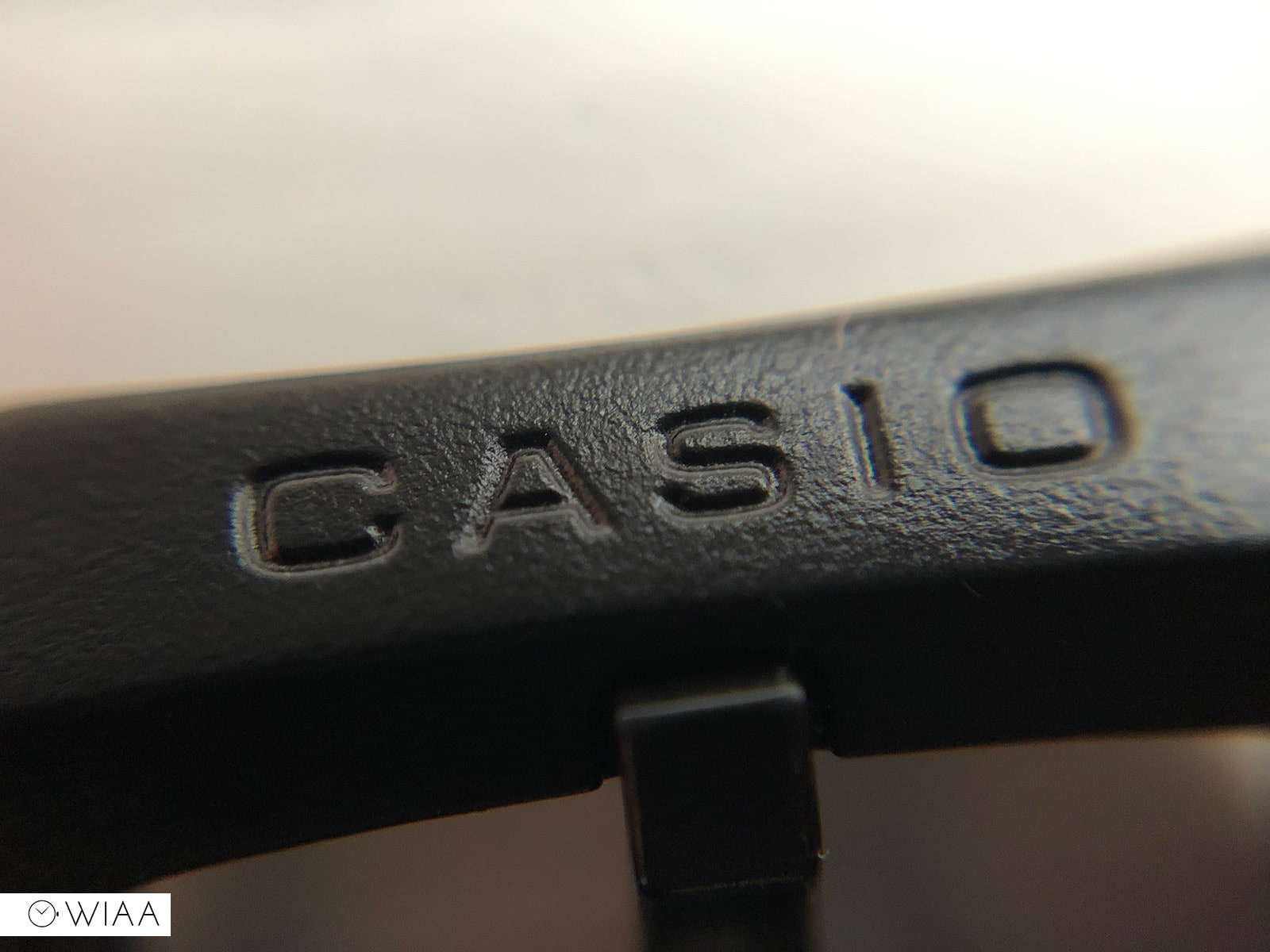 The movement
If you've not played the game as a child (or adult) where you try to get the stopwatch as low as possible (if you got less than a 10th of a second then you're a ninja), or dead on 1 second (again, ninja) then you've not lived. Period.
A couple of other funky things to be aware of (believe it or not there are fakes of this watch out there): 1. press all the buttons together to display all the digits and 2. hold the bottom right button for 5 seconds for it to read "Casio".
There's a 7-year battery life stated, but reports suggest it's more like 10. It's powered by another classic: the CR2016 battery. Easy to source.
Functions include a stopwatch up to an hour, a daily alarm, and a beep function on the hour.
Final comments
So should you own one? Whilst it's not to be used as a fashion piece (unless you're a hipster), if you do any sort of physical exercise (which you should, I asked your doctor), then yes, without a doubt. It's just so perfect for being lightweight, comfortable, durable, and crazy cheap. Really, due to the price, there's no excuse not to. It's perfect for DIY, walking, the gym, or any exercise.
It's a watch that is instantly recognisable – apart from perhaps the Rolex Submariner, it's got to be one of the most well-known timepieces. And as for me, I'm over the moon to own such a classic; which will be there for me whenever I need it.