Let's face it, $199 for a travel case is rather extravagant. But, would you pay that much on a watch? I'm pretty sure you would! So for a clearly luxurious hand-made travel case which is beautifully made, and (for me, at least) would get a lot of use isn't so bad. I've fallen into the trap of buying cheap rubbish from Amazon too many times. With the Bosporus Leather Galata, you can buy it once, and buy it right.
Let's check it out.
The specs
Width: 22.5cm
Height: 10cm
Depth: 7.5cm
Price: $199
The video review
As you'd expect, the Galata is made entirely of genuine cow leather: natural leather on the outside, suede on the inside.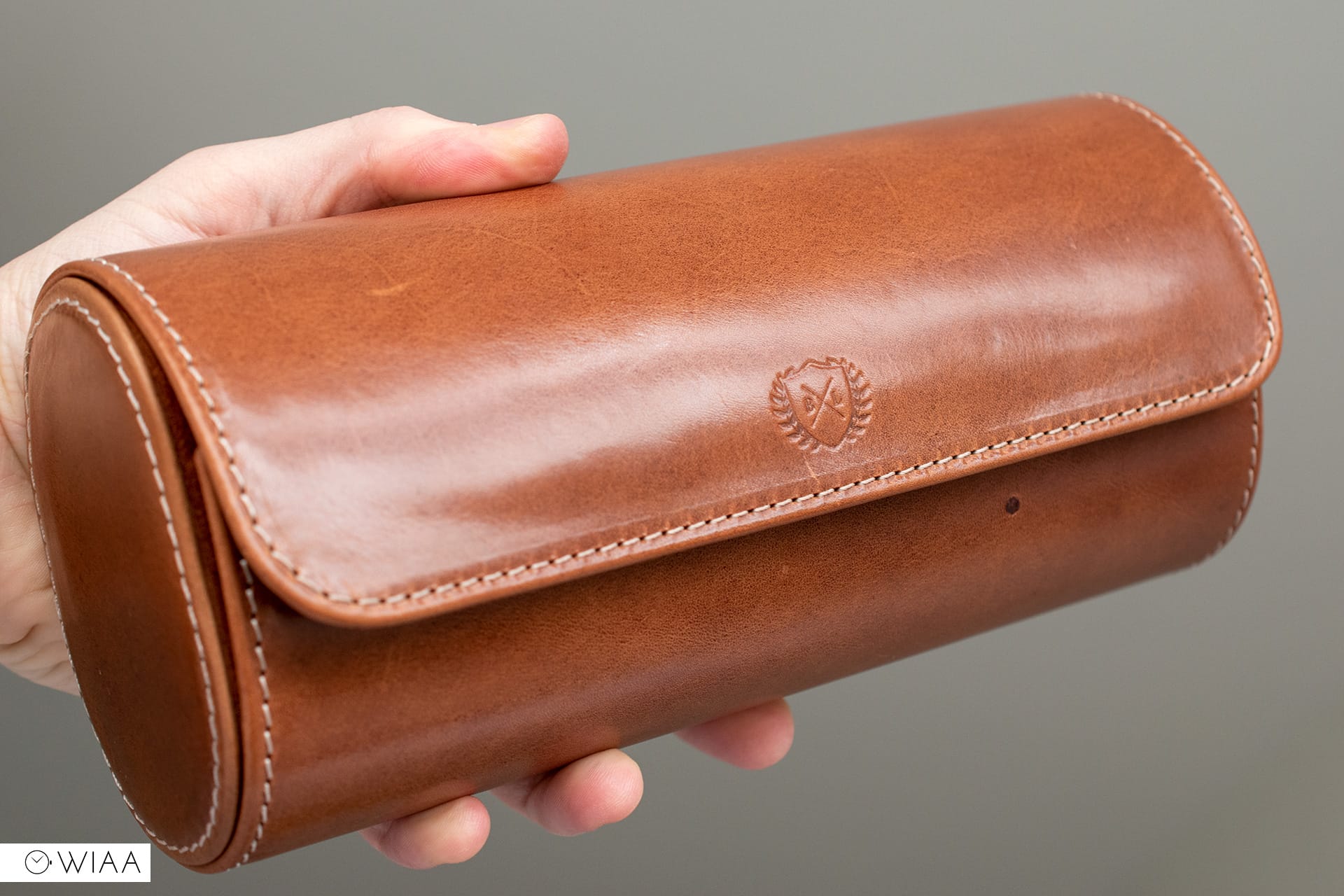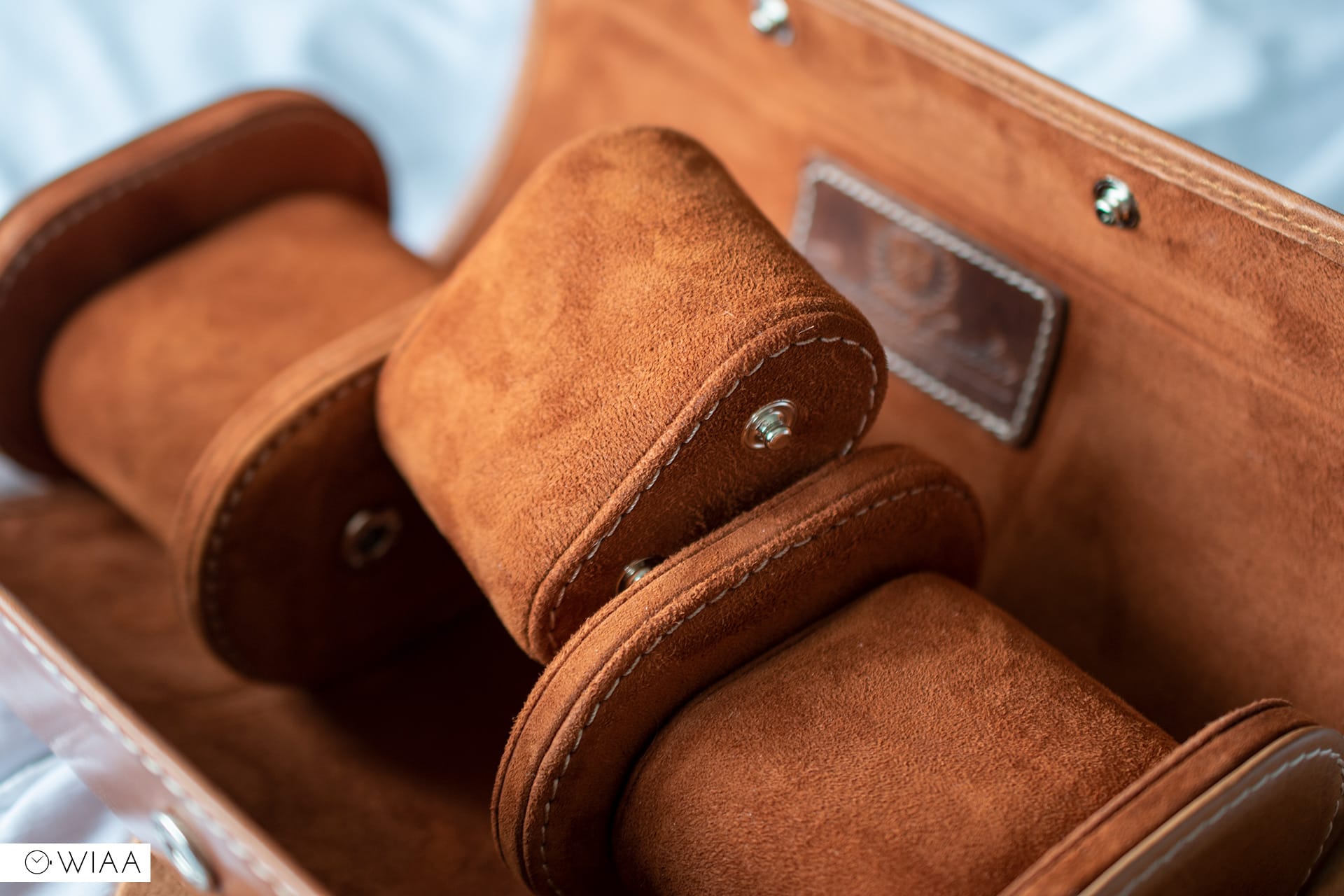 The smell is like just beautiful – like a bespoke pair of shoes or an expensive leather handbag. It's immediately obvious that this is top quality leather; a lovely rustic brown with complimentary cream stitching.
The Bosporus Leather logo is stamped in the centre of the top flap – subtle and classy.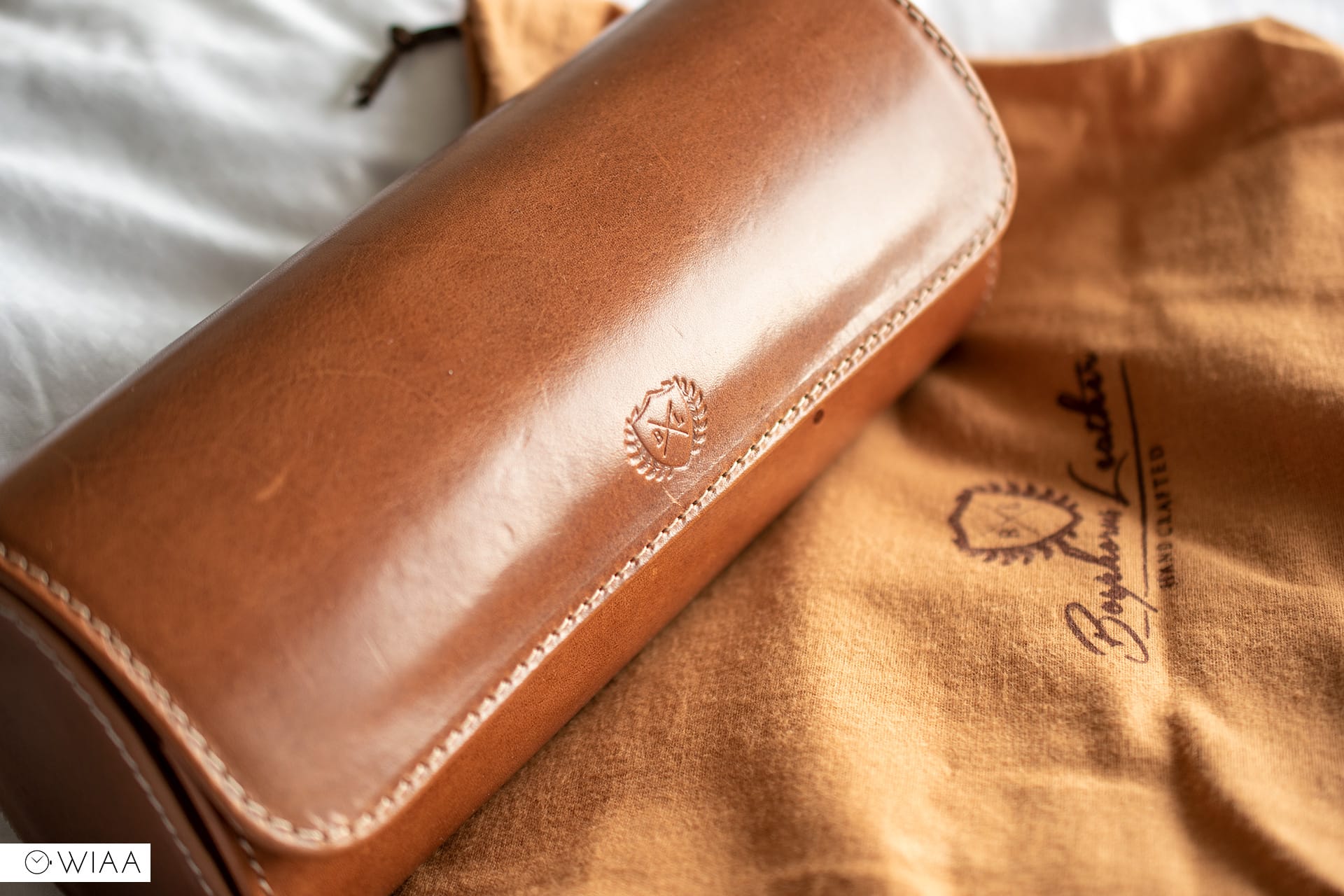 Opening it up, you're presented with a more detailed Bosporus Leather logo, on a leather plaque on the underside of the flap.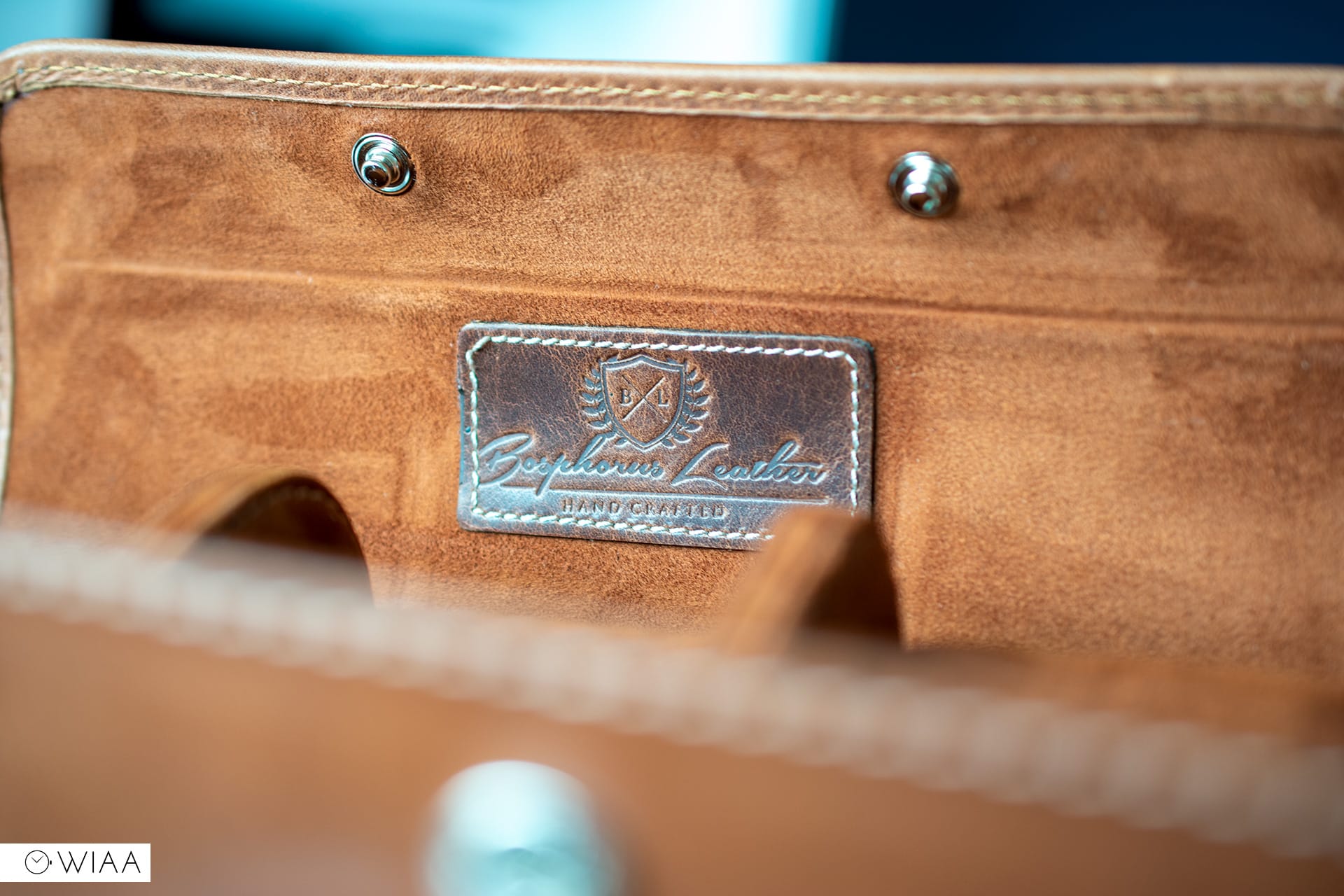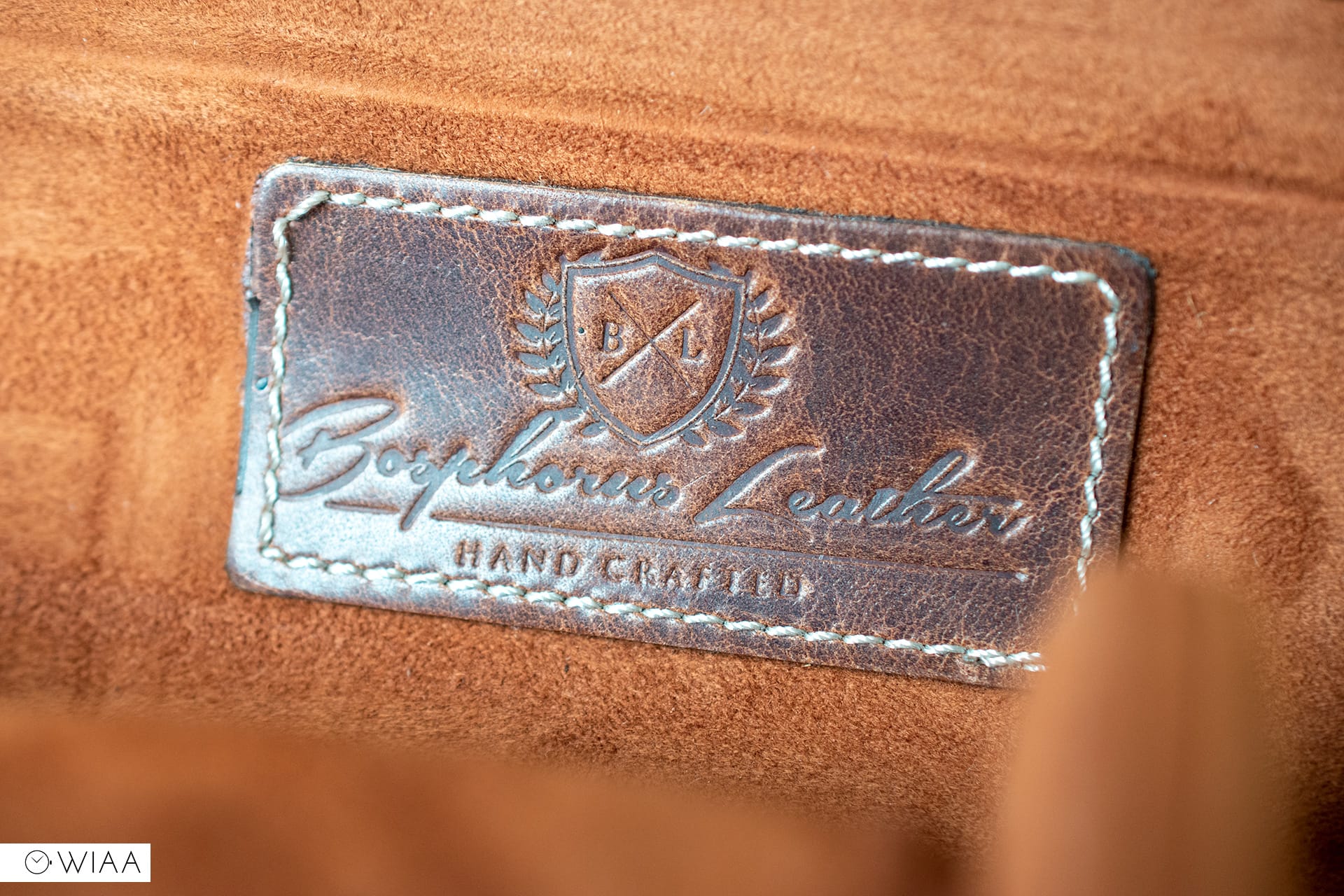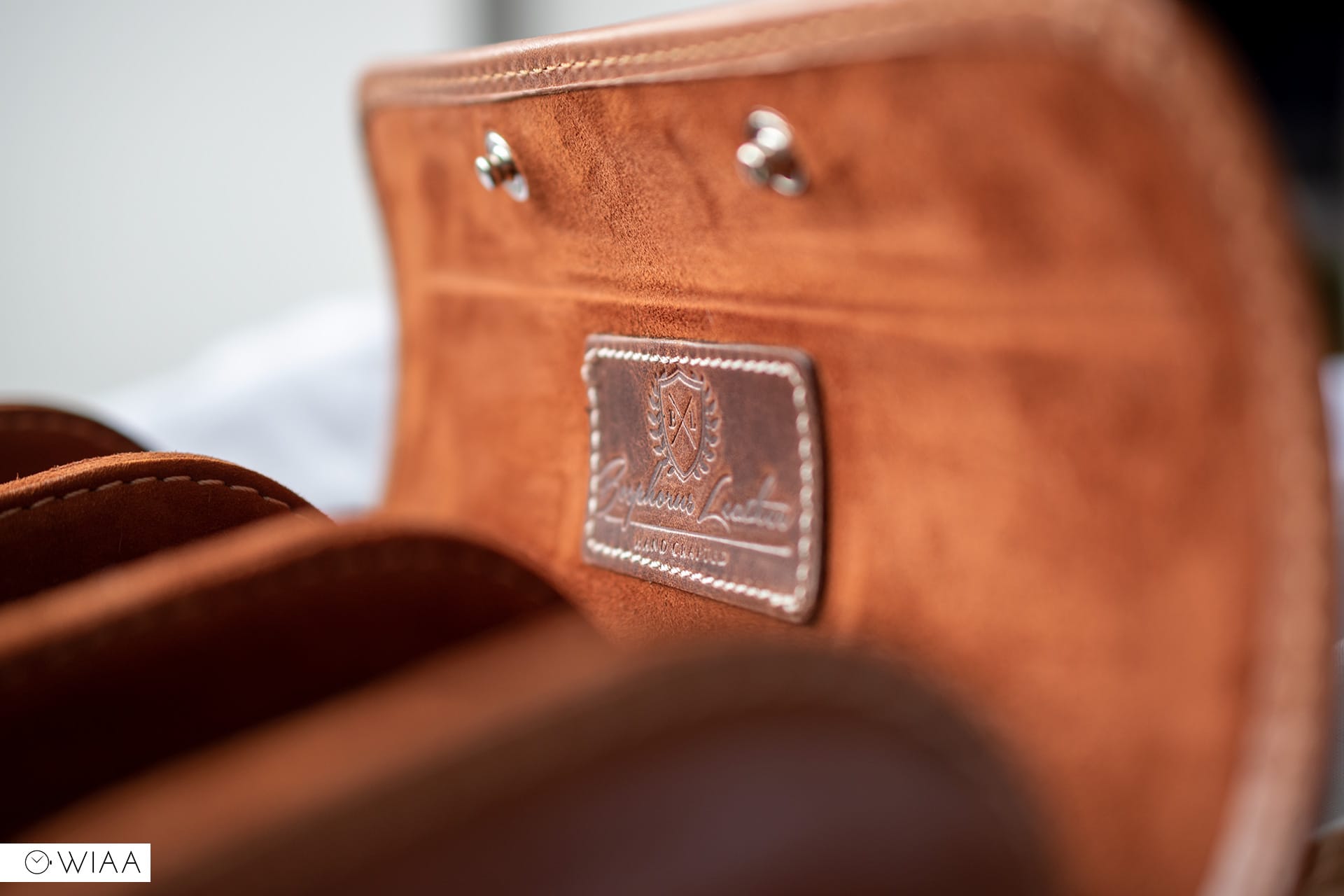 The natural velvety texture of the suede is soft and smooth – a treat for the eyes, hands, and most importantly – your watches.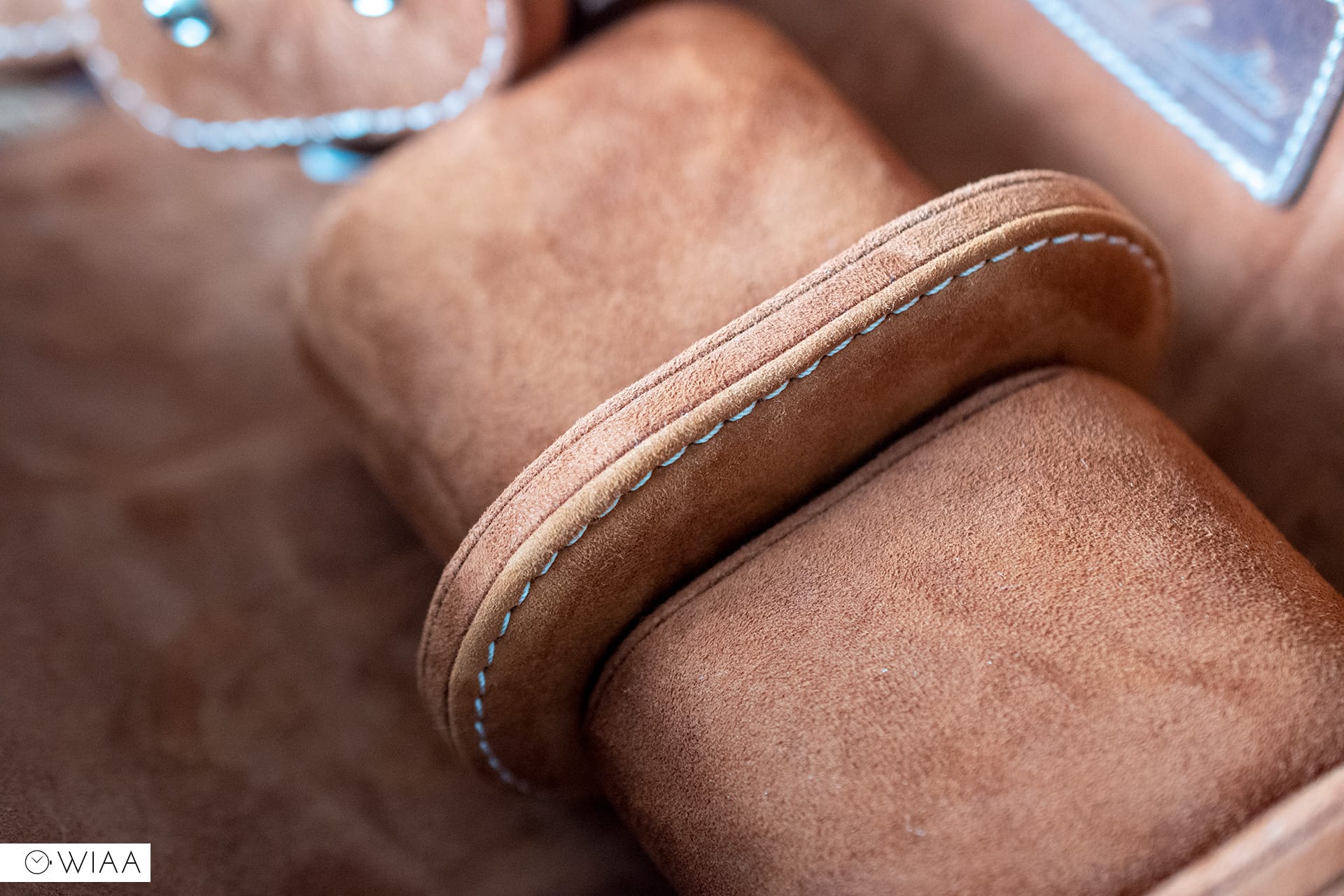 Something so simple has impressed me most. The snap buttons provide such loud, satisfying clicks when using them. They're large and therefore easy to align and click. Apparently, they have been pre-softened and strengthened; and I believe them too – they're truly a joy to use.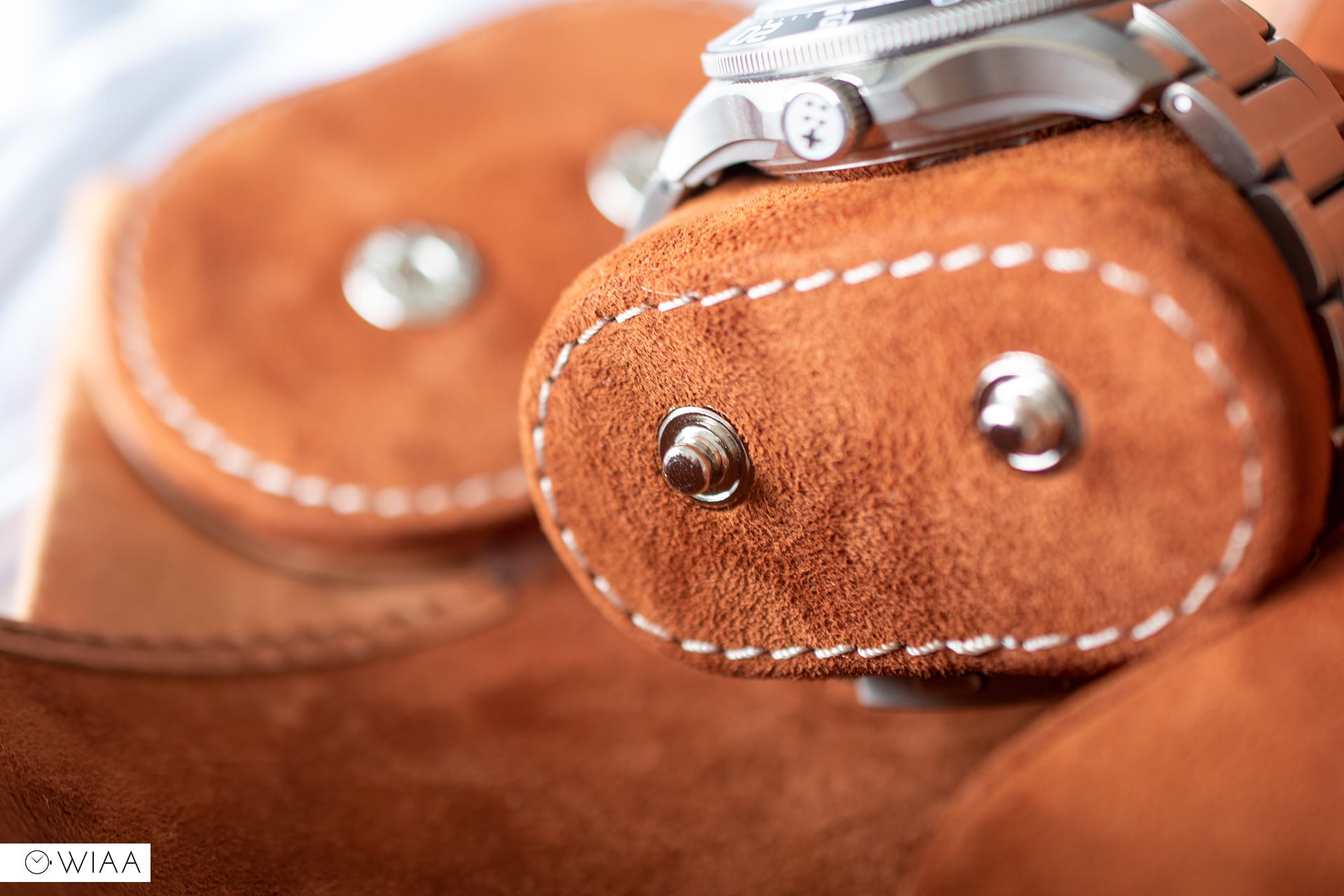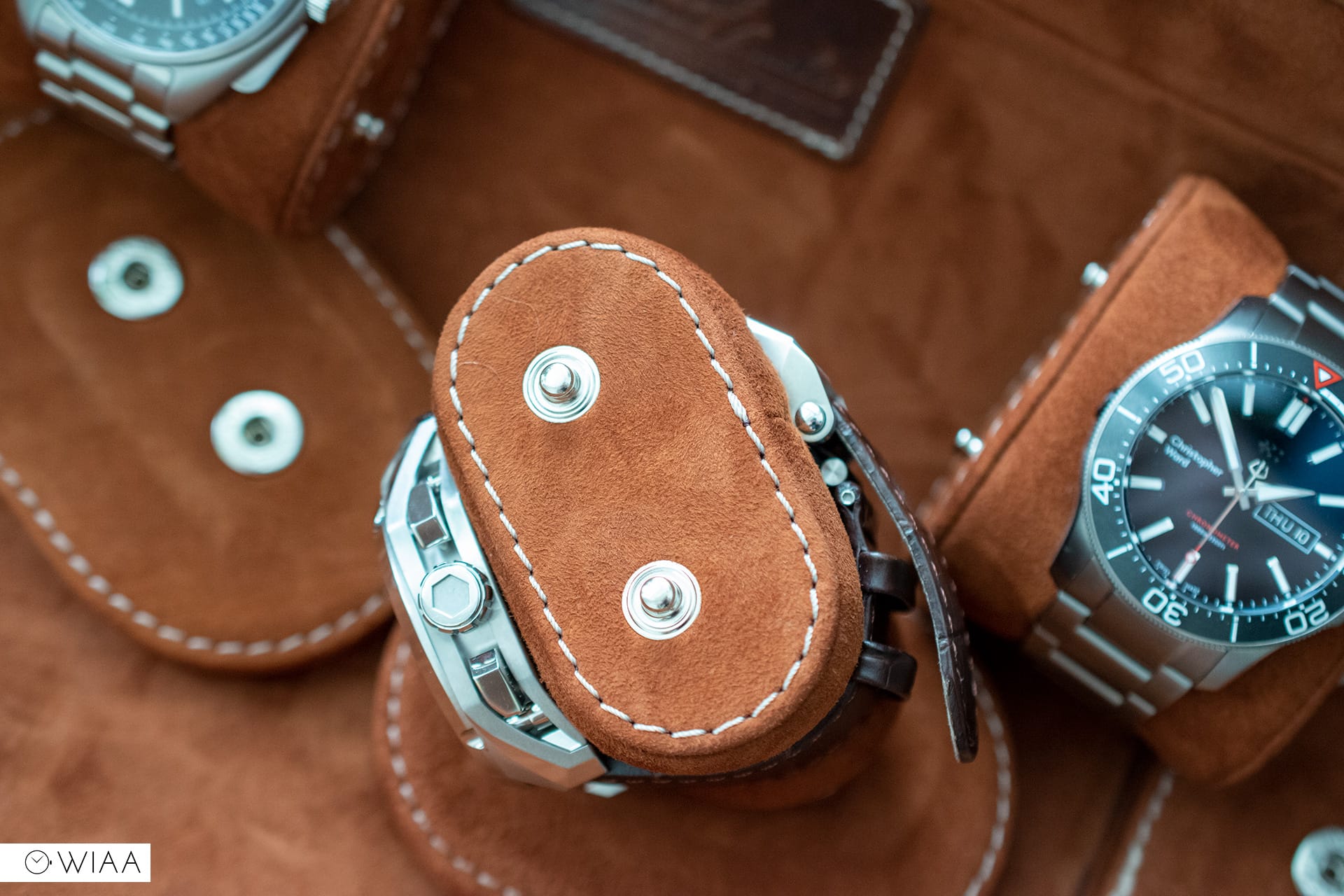 The suede rolls are a really good size – I have a 7" wrist and they were perfect for the bracelets I had sized up. However, there's plenty of play in them for smaller wrists, and larger wrists will fit too. There's also plenty of space above the rolls; as you can see in the pictures I've got some pretty large watches in there and they have plenty of headroom.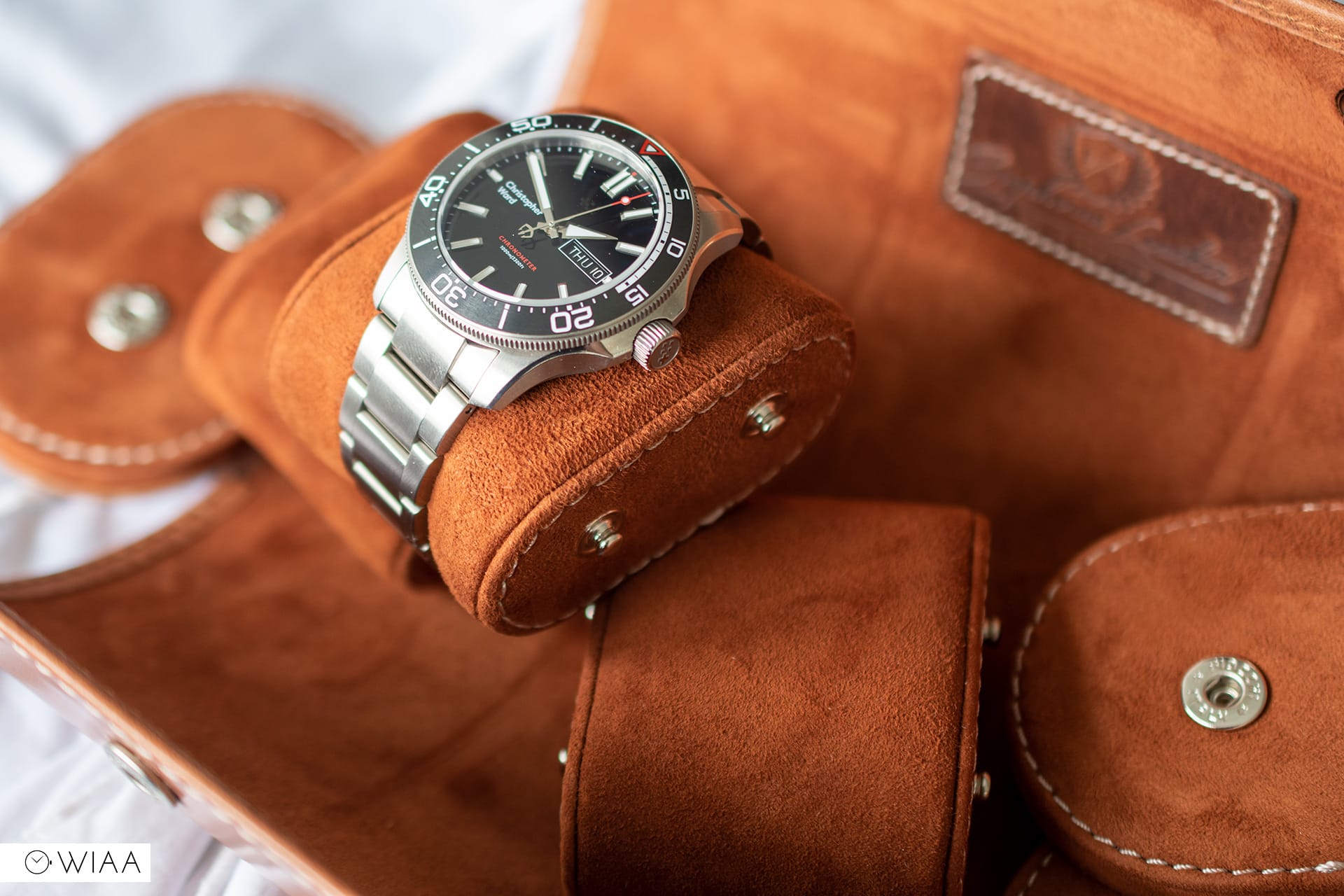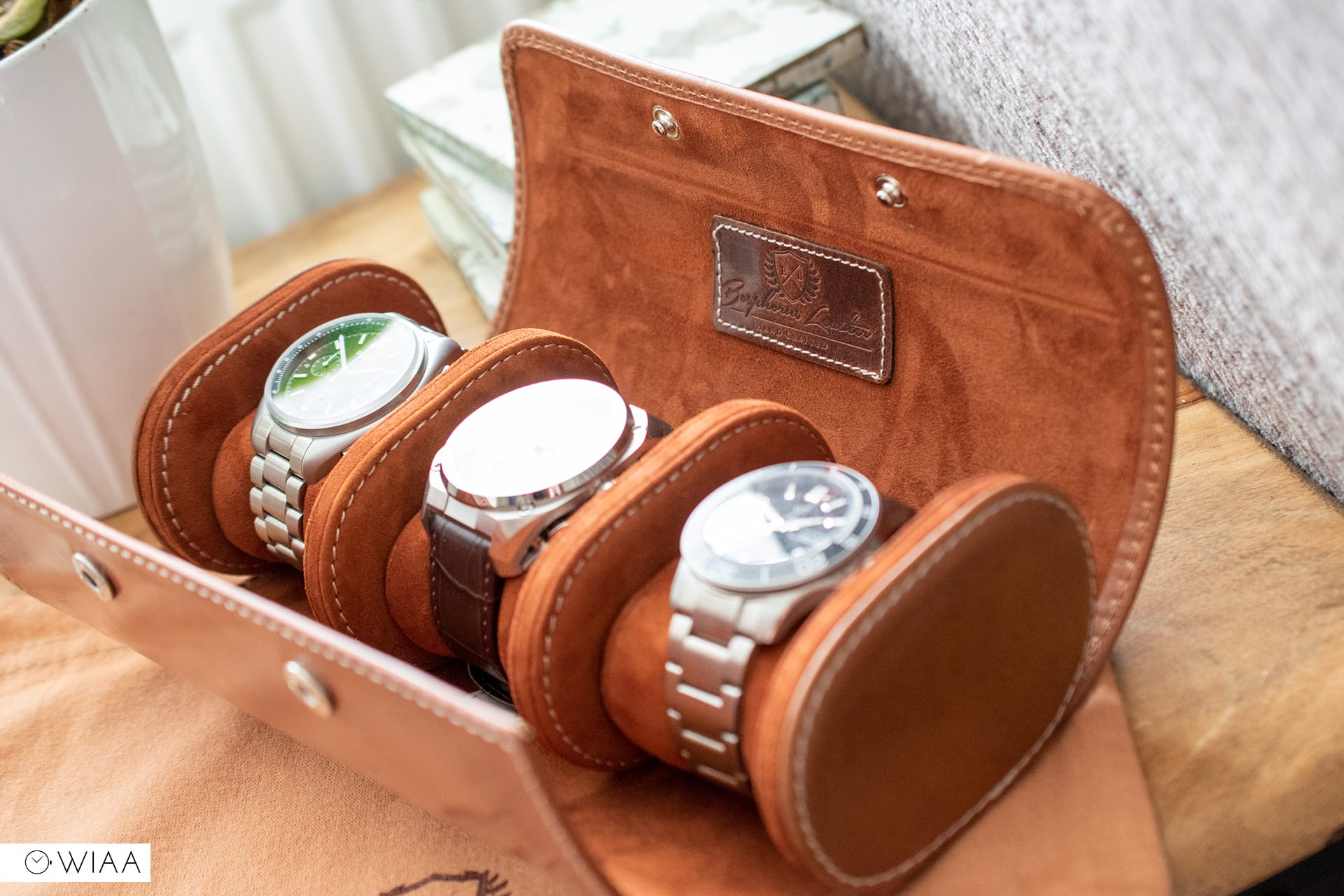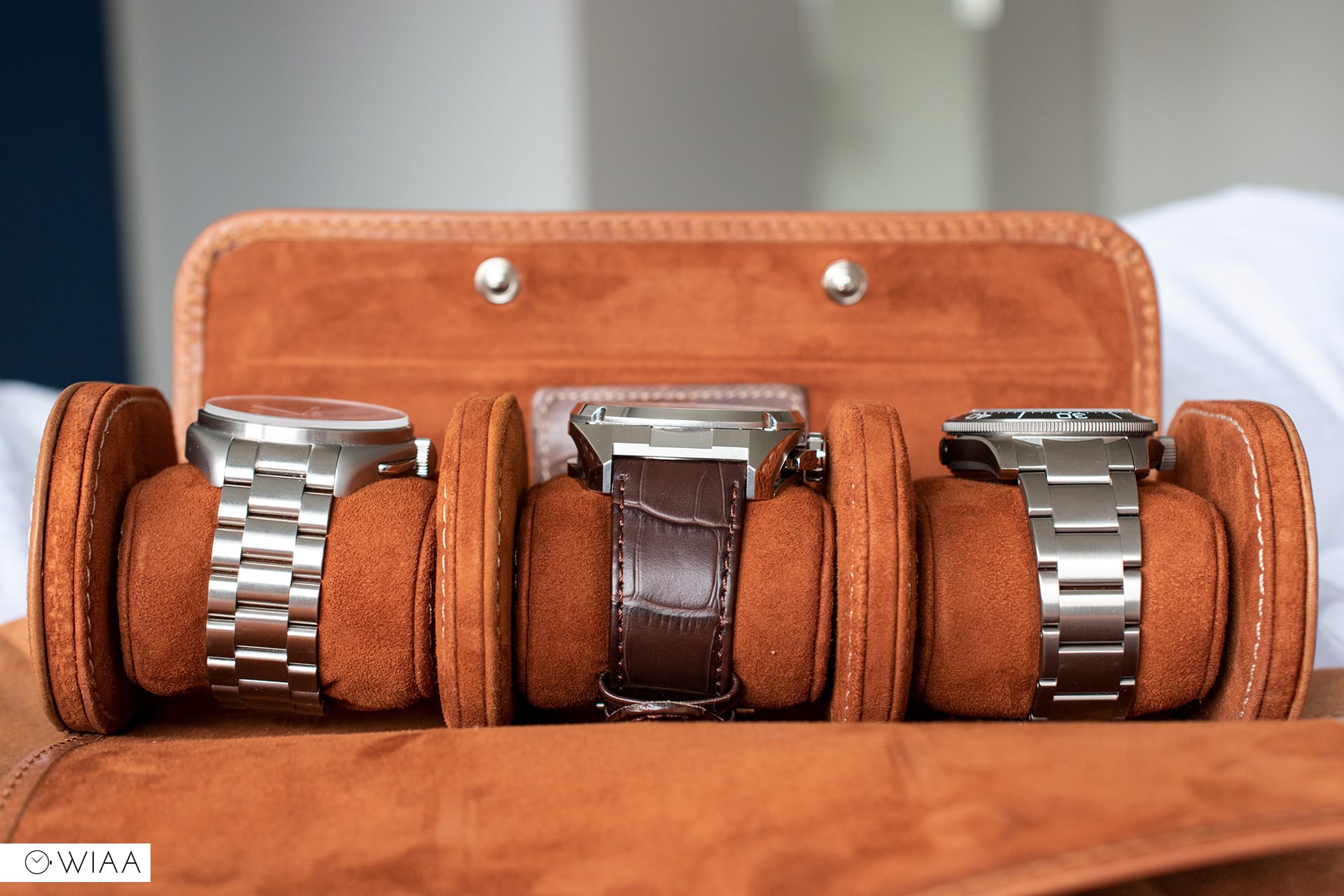 The separators are also fully suede and flawlessly crafted. You can dismantle the entire roll which is an interesting concept – just goes to show the thought and attention to detail when crafting this.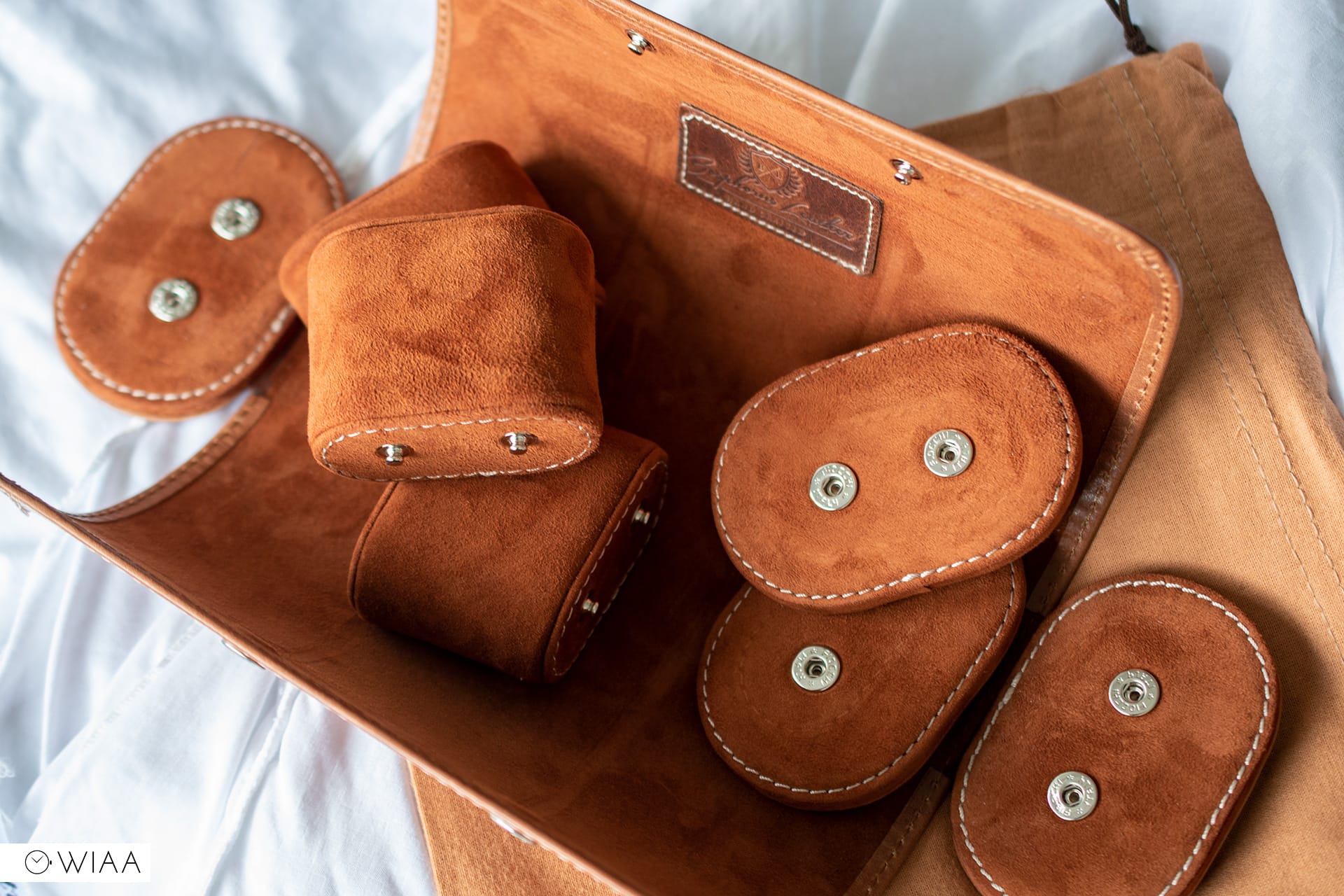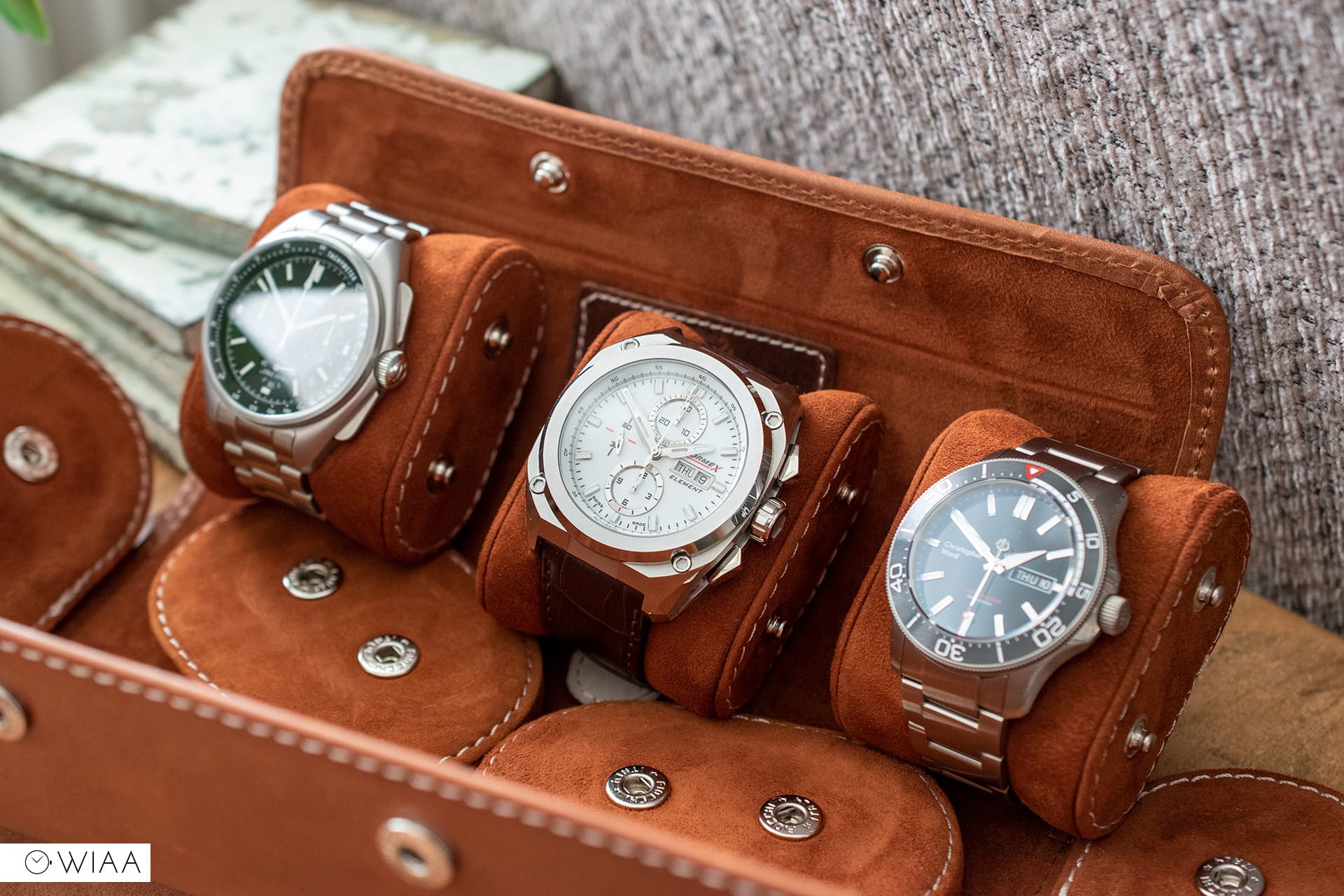 Final comments
Yes, $199 is a sizeable amount of money for a travel roll. But this is a perfect example of "you get what you pay for". I can easily see this lasting for years and years, just like an ol' faithful leather jacket does (mine is a good 15 years and counting). If you don't have a go-to leather jacket, then every wardrobe should have one; but I digress.
in summary, if you find yourself looking for a reliable travel companion, then the Bosphorus Leather Galata is one of the best available. Beautiful in looks, beautiful in construction.