On January 3rd 2020, Christopher Ward surprised the watch industry when he left the company that he cofounded 16 years previously, which was named after him.
All seemed quiet until some eagle-eyed folks on the Christopher Ward Enthusiasts Facebook Group discovered a new watchmaking company registered at companies house, with Chris named as a director. Excitement ensued.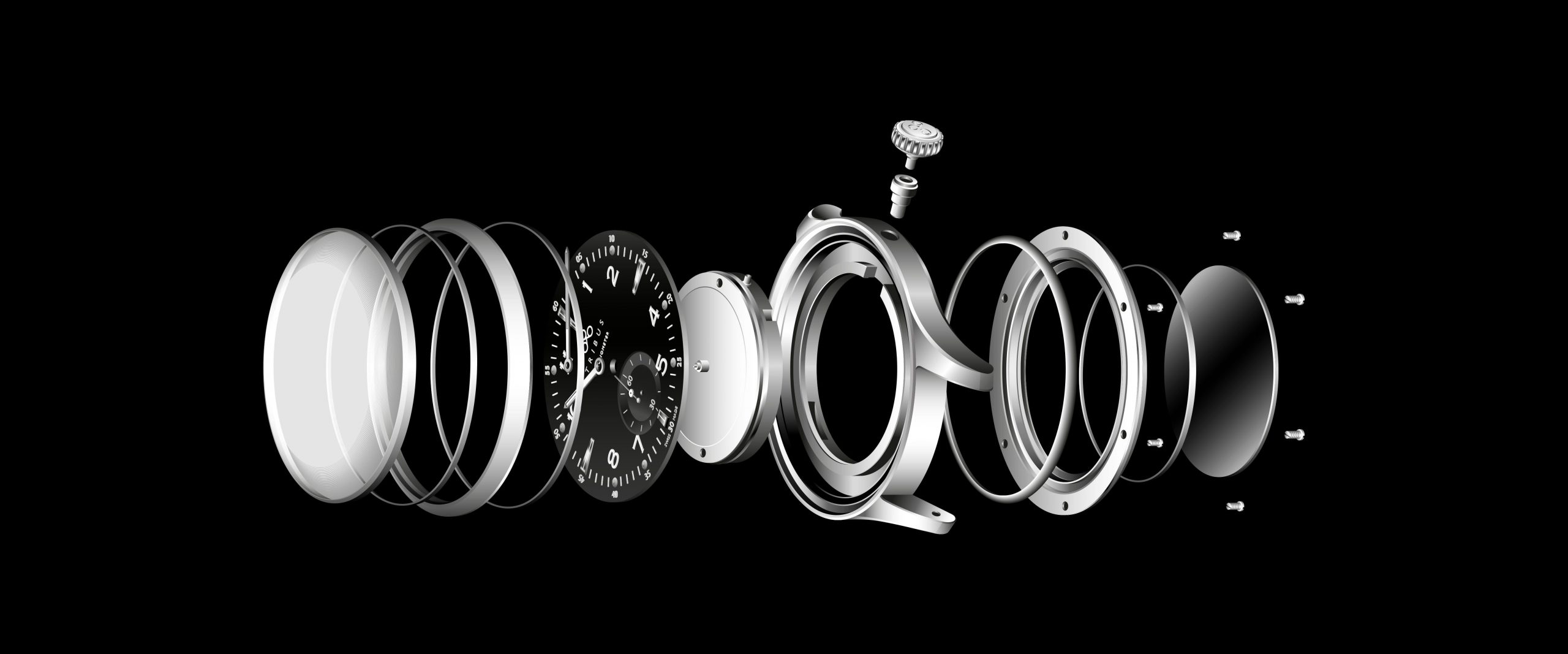 This new brand, TRIBUS, launches today with an impressive lineup of watches and boasts the incredible coup of being the official timekeeper of Liverpool FC, the current Premier League champions. As a Liverpool fan myself, it's certainly very exciting to see this collaboration.
However, it's key to note that this is a brand lead by Chris's three sons: James, Jonathan, and Jake. Whilst Chris's involvement may get the headlines, they will deserve the praise just as much.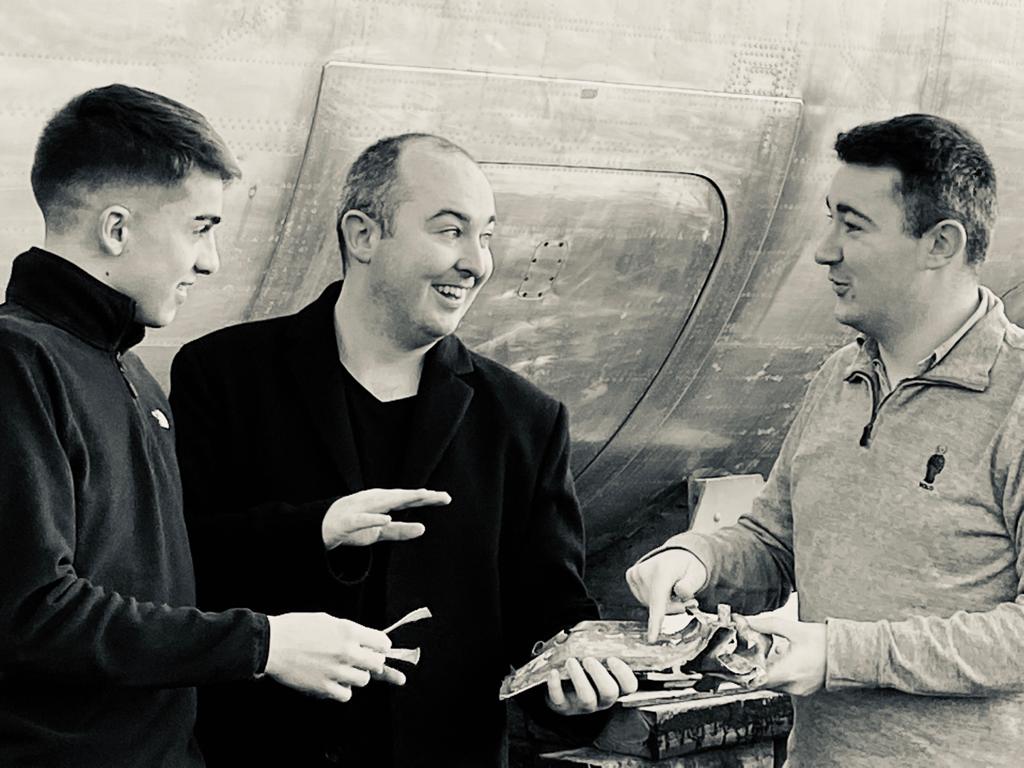 So, how about the watches?
All of their watches will use Swiss-made cases and movements (I understand it's the same case manufacturer as IWC), with the four core TRIBUS models at launch all chronometer-certified. The mechanical movements are all either Sellita or Soprod, which to be honest isn't a movement manufacturer that gets that much recognition. I understand they're more expensive than ETAs – but many seem to view them as higher quality with a better finish.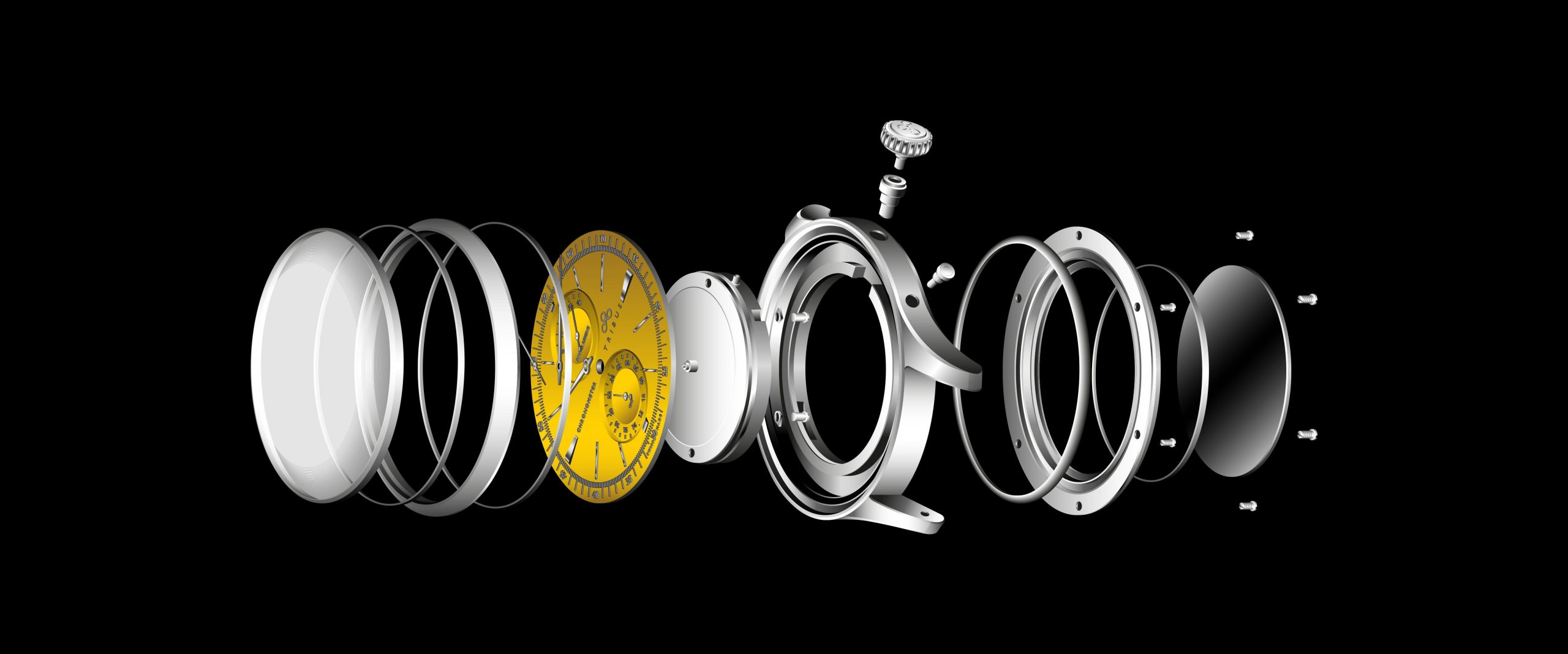 Quite a lot of the watches feature a GMT / second-time zone function (some have 3 zones: a GMT hand and also an inner rotating bezel), and the models which feature a power reserve indicator are reminiscent of the IWC Portugieser. They boast a classic aviator style, although I was surprised to see no out-and-out diver watch in their launch collection.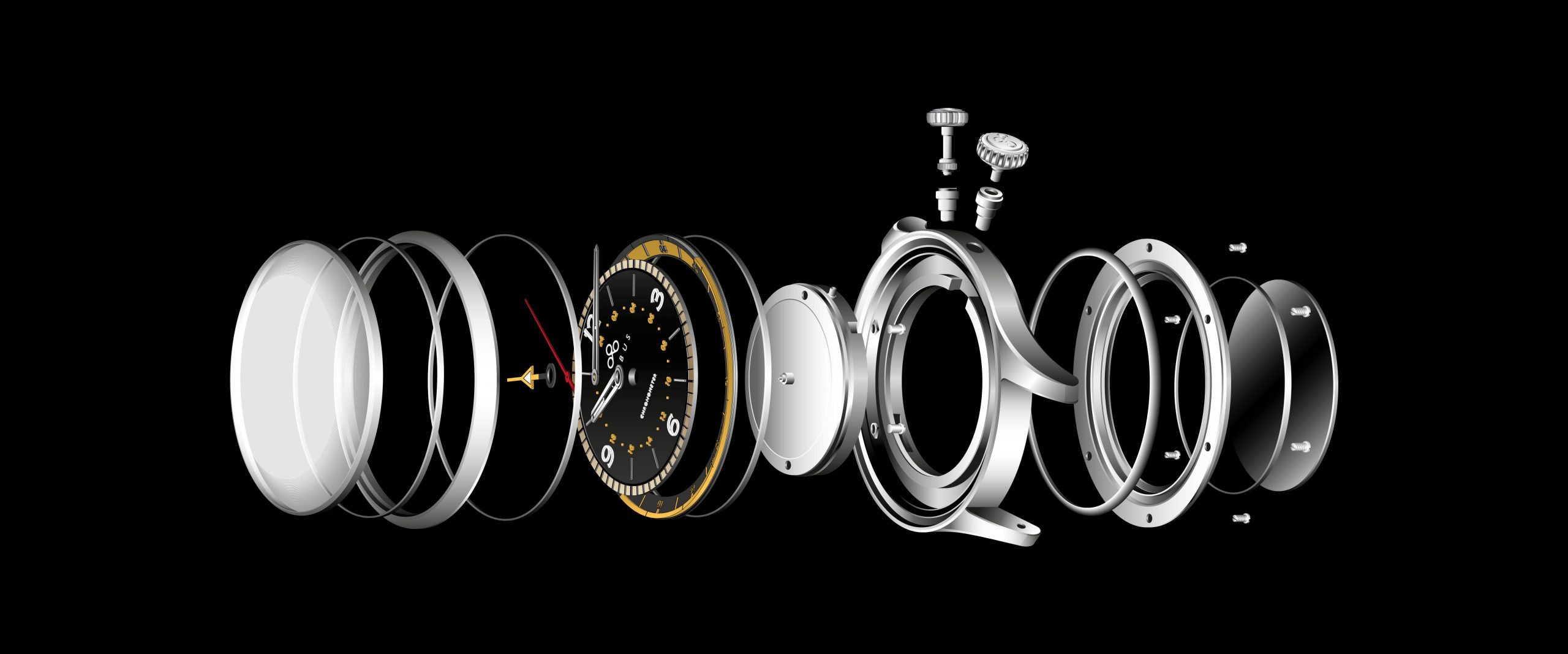 Their models start at just under £1000, a fair bit more than Christopher Ward watches do. They are all mechanical on the site, and the guys assure me the quality is higher and the extra price when compared to CW, is justified. In addition to the LFC special edition on the Tribus site, the LFC store will stock several cheaper LFC themed options, more accessible for the masses – but these will still be Swiss Made to the same level, and with quartz chronograph movements instead.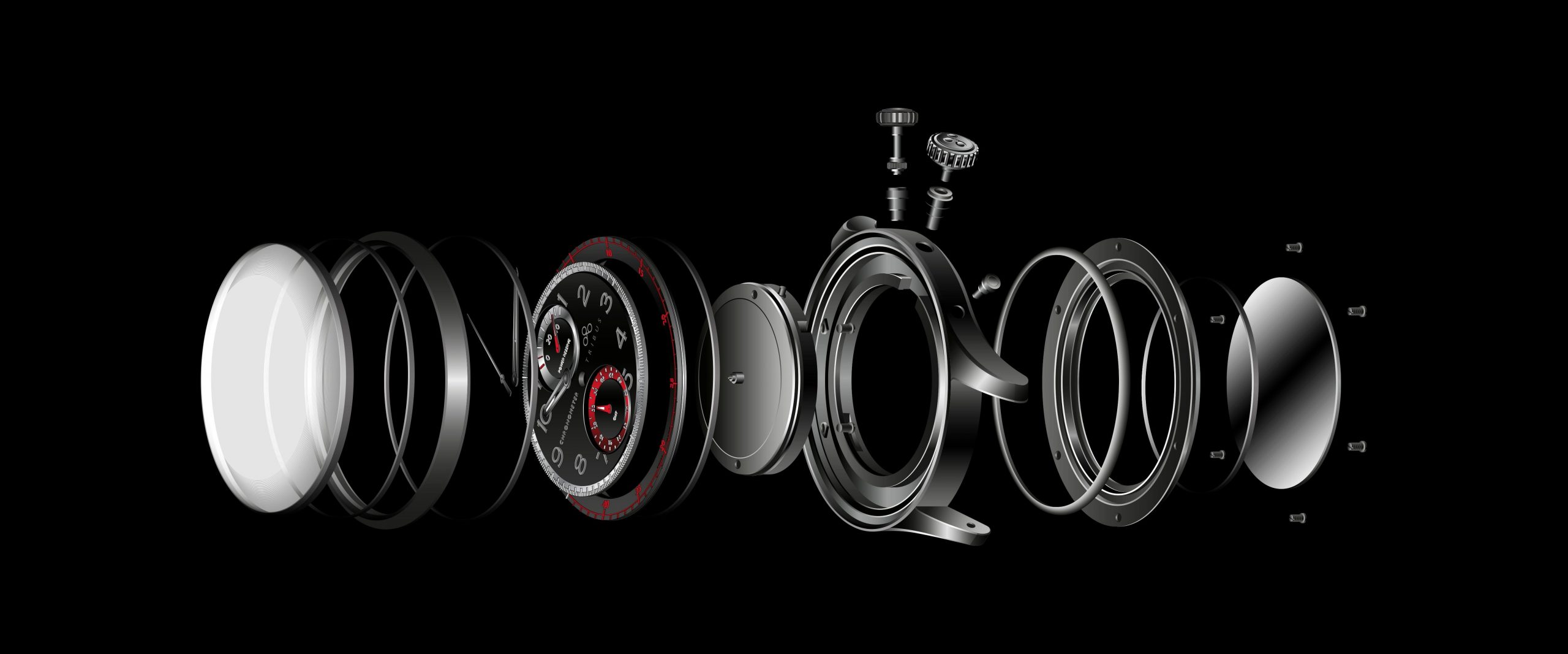 They have also produced a limited edition model that tells the story of 303 Squadron, the Polish squadron that shot down the most enemy aircraft during the Battle of Britain during the Second World War. Despite this feat, the Polish would be barred from the British Victory March of 1946. TRIBUS is working with organisation Laguna's Spitfire Legacy to raise awareness of this injustice, with proceeds from our TRI-05 watch being used towards the rebuilding of a Spitfire flown by Polish ace Piotr Łaguna that was shot down in 1941.
Let's face it, the Ward family know what they're doing. Yes, some may smirk at the asking price as the watches are all a bit of an unknown quantity. But, I'm convinced the brand will be a success, with its clean and traditional designs, optimum build quality, and staggering global network thanks to their impressive link up with LFC.
I'll be one of the first to get my hands on one to review, so keep an eye out on my feed! Looking through the collection, I feel the simplicity and variety of colour options of the TRI-01 small seconds and also the more tool-like appearance of the TRI-02 GMT 3 Timezone stand out to me most.
Whatever the case, only time will tell if TRIBUS prove to be a successful watch manufacturer.
James Ward, one of the founders, was kind enough to answer a few of my questions.
1. Who are TRIBUS and what do they do?
We are TRIBUS, a watch brand formed by myself and my two brothers, Jonathon and Jake. We have previous history with watches thanks to our Dad Chris, who was always bringing different watches and clocks home. The name itself derives from the term for the first three tribes that grew into the Roman Empire, so I guess you can say we're ambitious too…
Production-wise, all TRIBUS watches will be produced in Lugano, Switzerland, while we have staff based in Liverpool. Liverpool was known for its watchmaking industry some time ago, but we made the decision to go Swiss due to their expertise and quality.
We didn't just want to be another vanilla watch brand. We want to be bold and not afraid to push the boundaries. Our focus on collaboration and storytelling goes a long way to achieving that. This approach ranges from our partnership with Liverpool FC to more leftfield partnerships such as our one with My Dog Sighs, one of the most exciting contemporary UK artists today.
We're also working with not for profit organisation Łaguna's Spitfire Legacy to raise awareness of the undervalued Polish effort as part of 'the Few' during the Battle of Britain, with proceeds from that watch going towards helping them rebuild a WW2 Spitfire and publicise the heroism of all involved. At the end of the day, we just want to challenge what people expect from a watch brand, whether that's our marketing or raising awareness of topics that mean something to us.
2. What's the affiliation with LFC and why is that so special?
From the age of six I've followed my club home, away and across Europe. It's a passion that certain people can't understand, its more than watching a game of football, its family, its friends, its an infectious buzz that's impossible to shake. When the opportunity came to combine our families two passions of Swiss watchmaking and Liverpool FC it was a dream come true.
Business-wise, for a new brand to introduce themselves by partnering with the current Premier League Champions is obviously a big statement, but for us as die-hard Reds, it's both incredible and surreal; I'm sure it'll be even more surreal watching the Leeds game on Saturday and seeing our logo on the clock and pitchside advertising at Anfield! As fans of the club, we've been through the hard times and the good – watching the boys lift the Champions League inside the Wanda Metropolitano was probably a highlight. We know what the club means to the fans and want to create a range of watches that do it justice.
Our first model is the TRI-08 Premier League Champions Special Edition, which features special champions artwork on the backplate, plus the club crest embossed into the dial. This isn't a mass-produced fashion watch with a crest stuck on; it's a highly detailed Swiss-made watch, from its Sellita SW200 movement to its case. It looks great and it reminds you of a historic season – what more do you want?
3. What makes TRIBUS watches stand out?
I think our core TRIBUS collection has a design handwriting that's really distinctive. We call it 'retro-temporary' – a mix of old and new. You have traditional aspects such as Arabic numerals, but we've also included some busier designs and different colours that you wouldn't have had in the past. I think you can look at them and say, "that's a TRIBUS".
For watches made in conjunction with our partners, we've really let their stories dictate its design. Our TRI-05 303 Squadron P8331 Limited Edition, for example, features the red/white Polish Air Force chequerboard on its backplate, and the Kościuszko badge featured in a recessed subdial. It's details like those that add that extra significance to a watch and display an understanding of what makes their stories special.
All in all, I'd like to think that people who see our watches agree that we've been ambitious from the get-go. We've also pushed to make our watches as Swiss as they can be, from movements to cases. Our core TRIBUS collection feature chronometer-certified movements, so customers are getting the full package in terms of Swiss precision.
4. What made you decide on the initial launch collection – notably, no dive watches?
I think that for the time being we just wanted to focus on making the initial range as good as it could be. We have six different models that we're hugely proud of right now, and I think it speaks of our confidence in them that we didn't need to release a dive watch to begin with. But that's not to say they aren't in the pipeline…
5. What can we expect in the future?
It seems strange to mention the future when 2020 has been so hectic, both with us working towards a launch date and with COVID hanging over us, but yes we have a few upcoming projects that we're starting to turn our minds to. The first is our collaboration with My Dog Sighs, who'll be hand-painting 50 dials as part of our Watch Paint Dry collection. He's got carte blanche (is dial blanche a thing??) so we're really excited to see what he comes up with.
We have more LFC watches on the drawing board, while there's also a second football club we're working with this season. Lastly, hopefully, we can expect another Premier League title at Anfield this season – make it happen Jürgen!!