CATEGORY: PROTOTYPE Watches I've been loaned for review.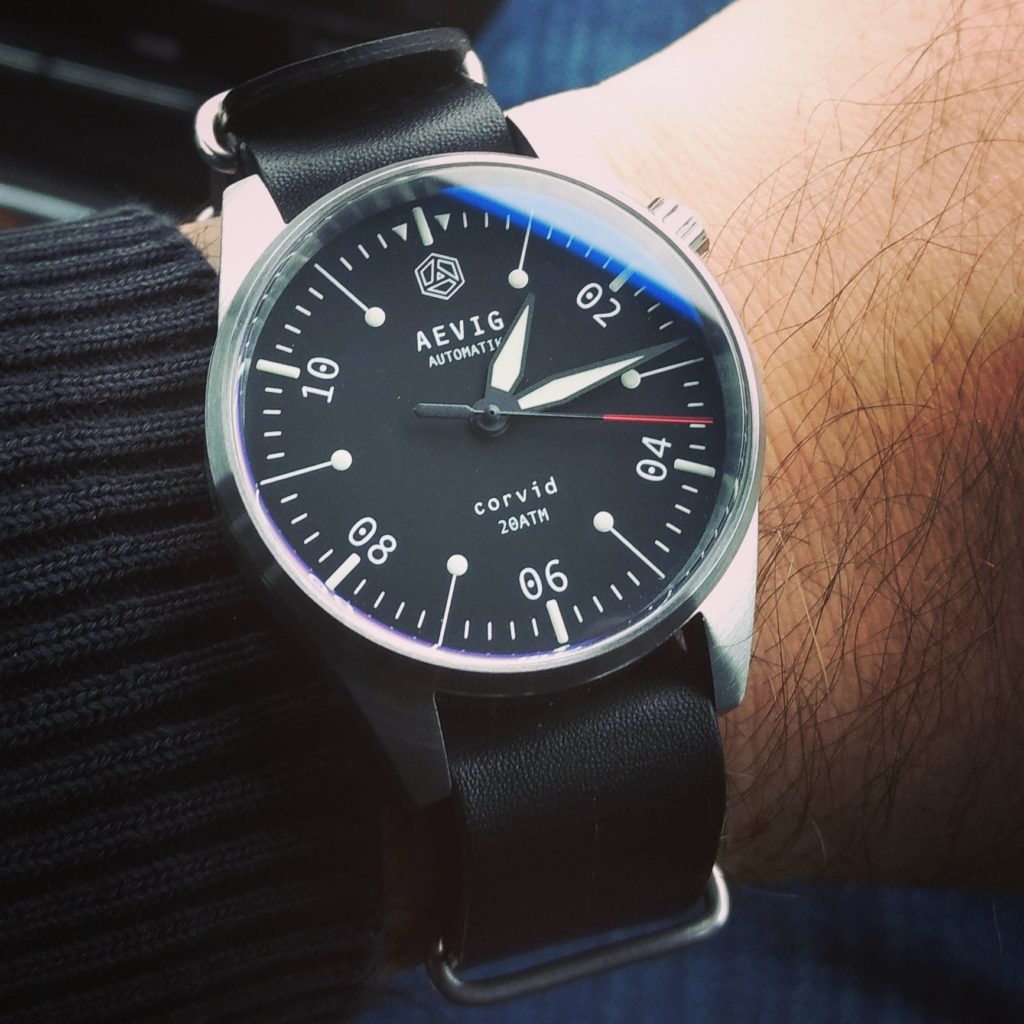 I like watches that are designed for a purpose. Tool watches in the parlance of our times.
Classic Seiko divers wouldn't be as special to me if I hadn't seen them on the wrists of the likes of Captain Willard and the stories of people buying them in the forces shops to wear in the hell that was the Vietnam war.
These watches went through anything, there was no other way of telling time in these circumstances so lives depended on them. They had to work.
Likewise pilot watches. The GMT Master II designed for PAN AM pilots, the Fortis fliegers that pilots wore in combat, the Heuers that timed many a motor race, the old Submariner on a NATO that was too small, on the wrist of the worlds best secret agent.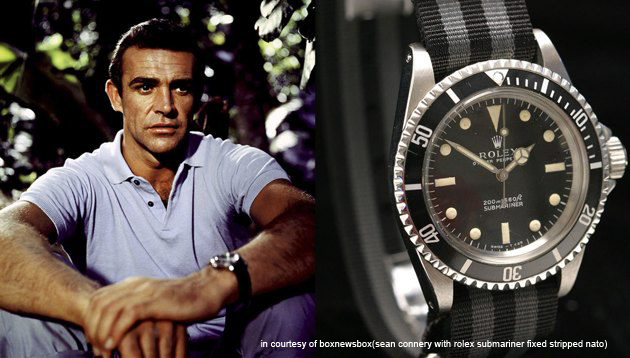 Part of me wishes that time wasn't everywhere, that I didn't have a mobile phone, that it wasn't on the dash of my car, that it wasn't in the corner of my computer screen, that it wasn't on every TV tuned to the news channel. That the only way to know the right time was to see it on my watch. Then they stop being the bit of jewellery which they have become to me, and become a necessity again, like when I was younger. I miss that.
But I have a life that always leaves me connected to people and technology. But not everyone does. To them there is still the need for a watch and here's where the Corvid comes in. It's a "field" watch, very much designed for a purpose.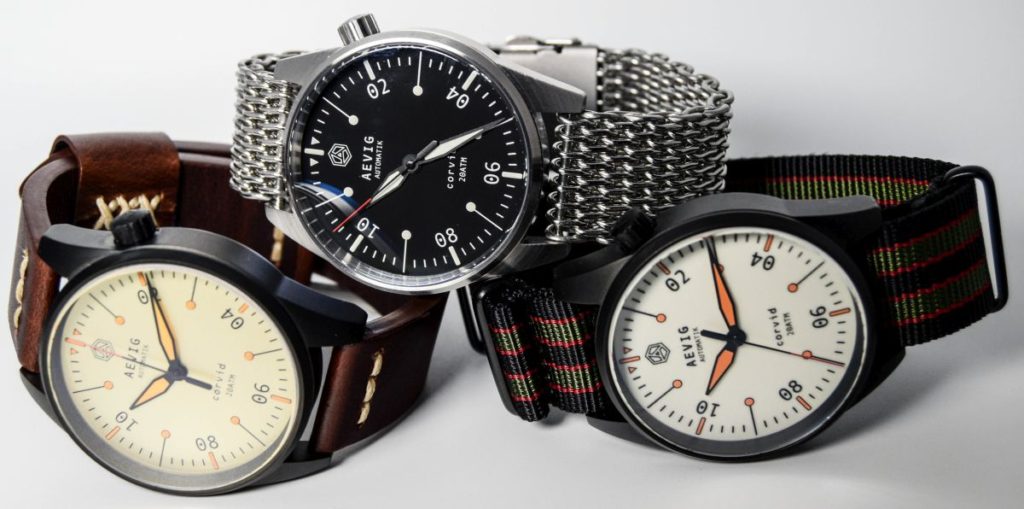 Probably the most famous field watch is the Rolex Explorer. Most brands have a field watch in their catalogue.
What is a field watch? I think of it as a divers watch, but without the need of a bezel to time oxygen in your tank, but sharing many characteristics.
Simple, rugged, reliable, yet subtle and legible. Traditionally military issued watches have been of the field type. They are usually known as "G10" when issued by the MOD in the UK. I like the idea of owning G10 watches; this is what the military think is all you need when you're in combat, this watch has a purpose.
The history of the Corvid is an interesting one too.
Aevig is owned by Chip Yuen and based out of the Netherlands. I like his style. His watches are very much their own pieces and have their own quirks. Check out their Balaur compressor, Valkyr "sports" watch and Huldra diver. They are all very much their own watch and brands that do this should be applauded and supported.
Anyway, back to the Corvid.
The original Corvid design evolved out of a concept for a WUS Chinese sub-forum project watch.
It turned into two designs, the Huldra diver, that launched the brand in 2013 and a quartz field watch, the MKI Corvid, that was offered as gateway to the brand at just €129
Demand for an automatic was high but production budget was low, so only now is an automatic Corvid ready for the market.
Chip sent me:
Black face with the Brushed Steel case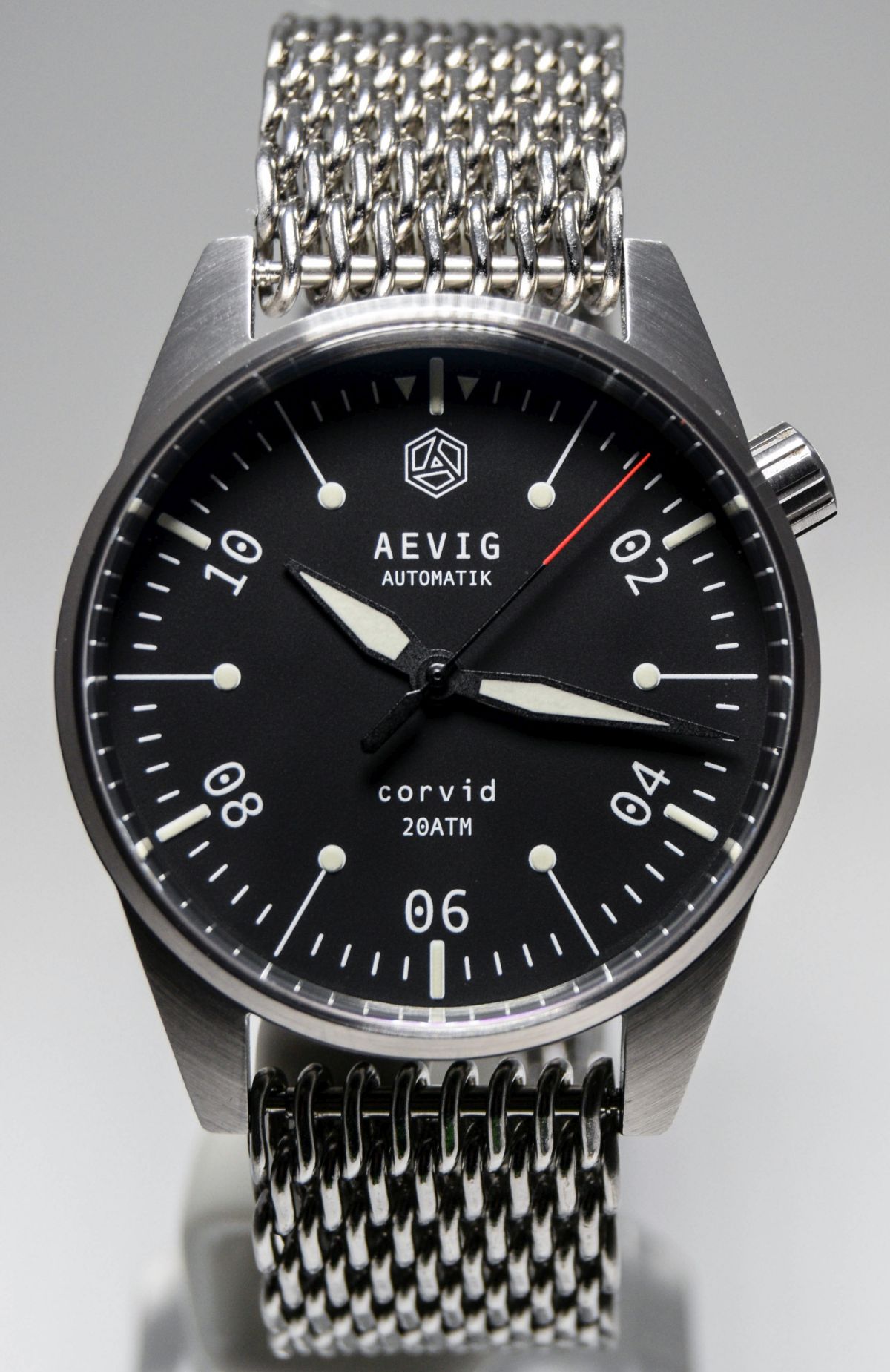 Full lume with the DLC case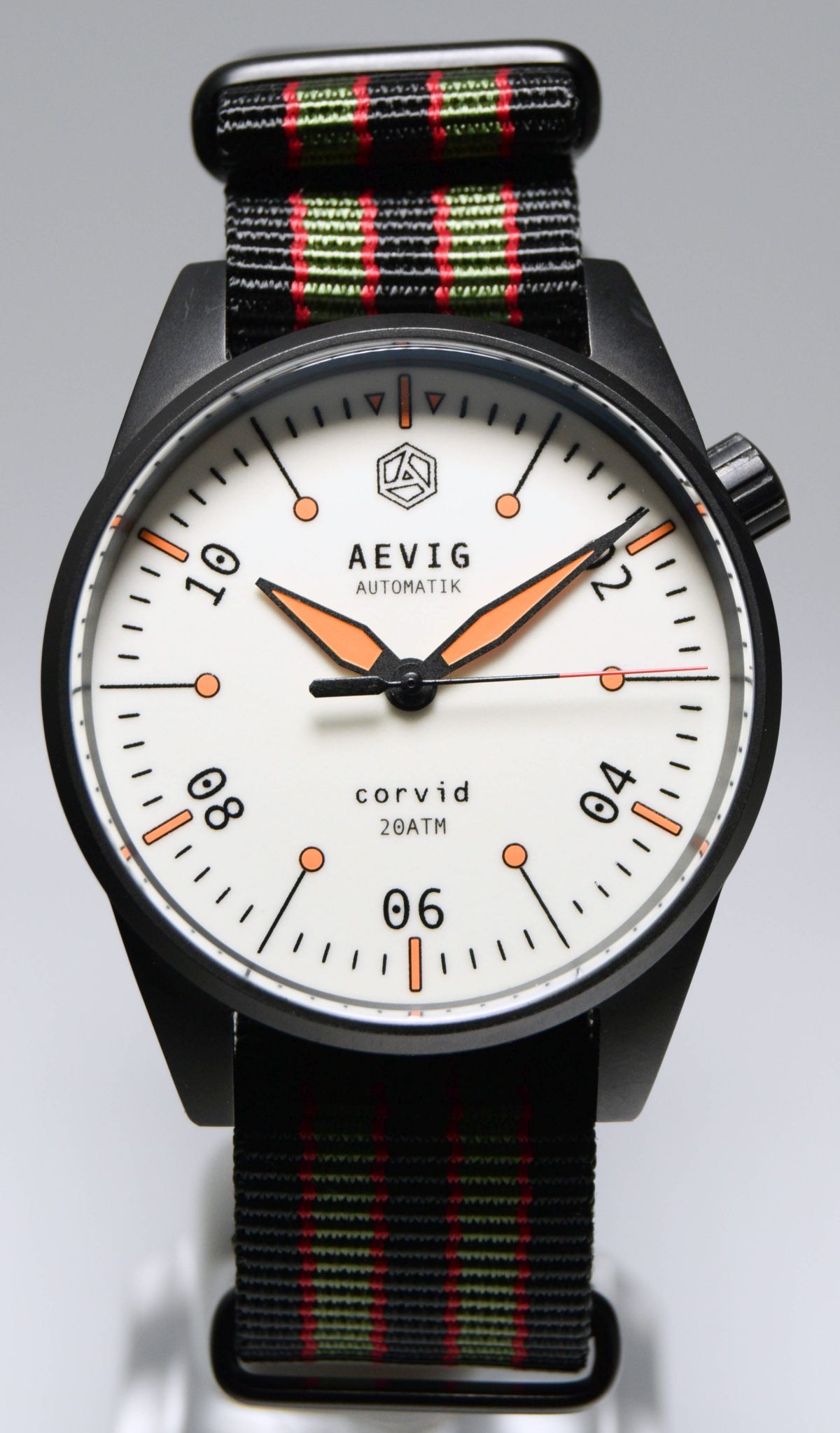 Champagne dial with the DLC case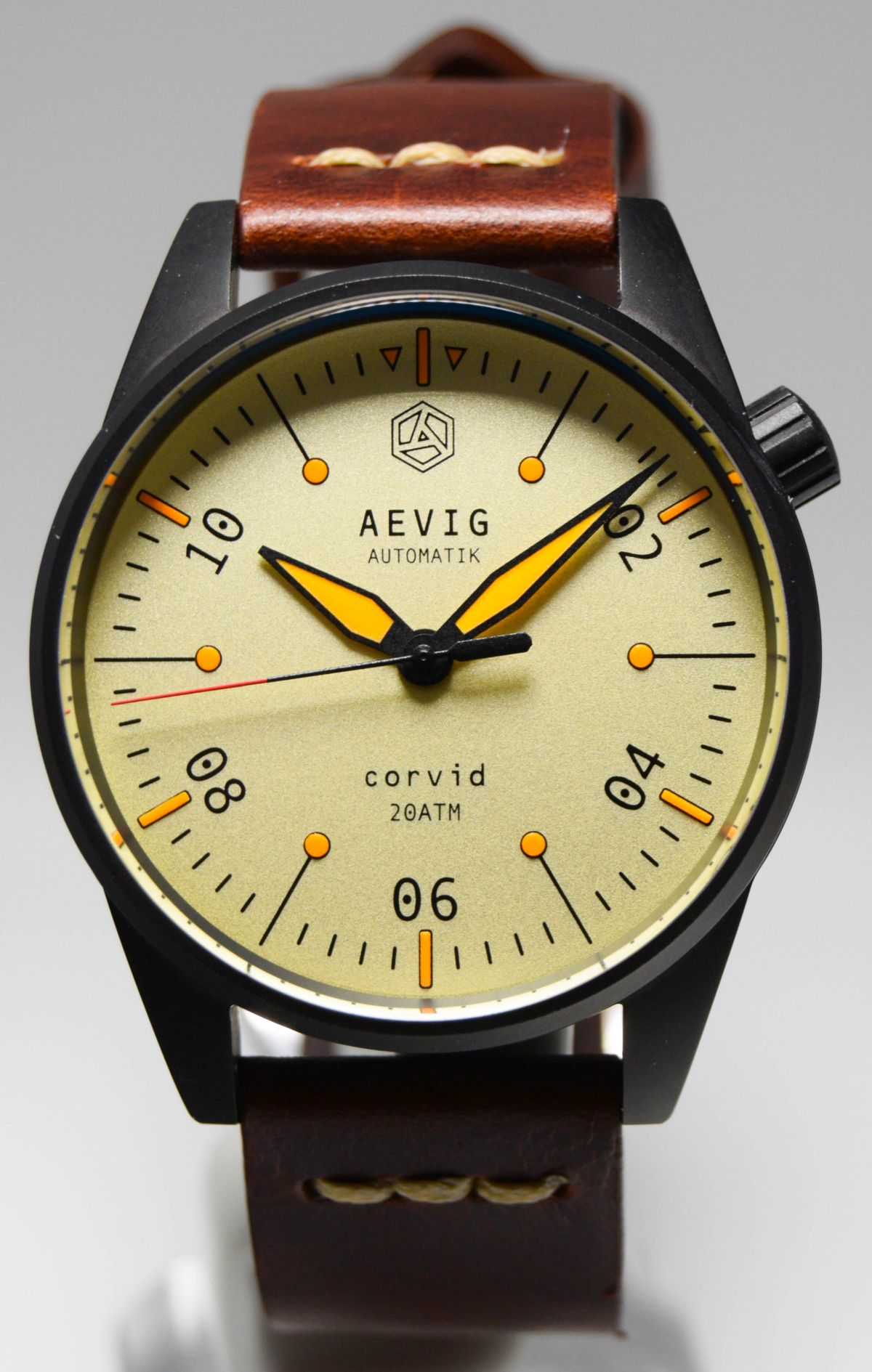 All come on the thick brown leather strap that is on the Champagne version, I put the mesh and NATO on the other two out of preference.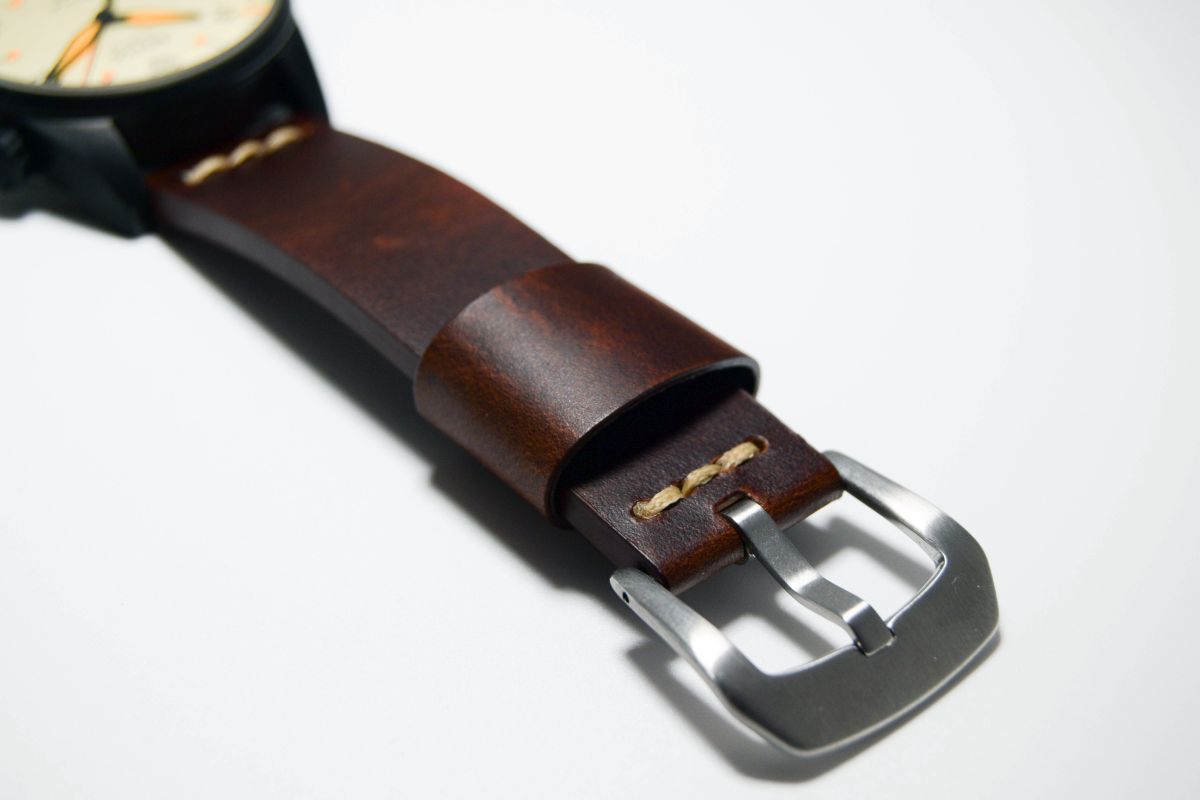 So, how are they?
Well, they're not massive watches, but then again most field watches aren't. They're an instrument, they need to be invisible at times. They need to tell you the time, but don't need to stick out like wearing a saucer on your wrist. However, they're not small, 40mm for a watch without a bezel is a decent size, at least for me.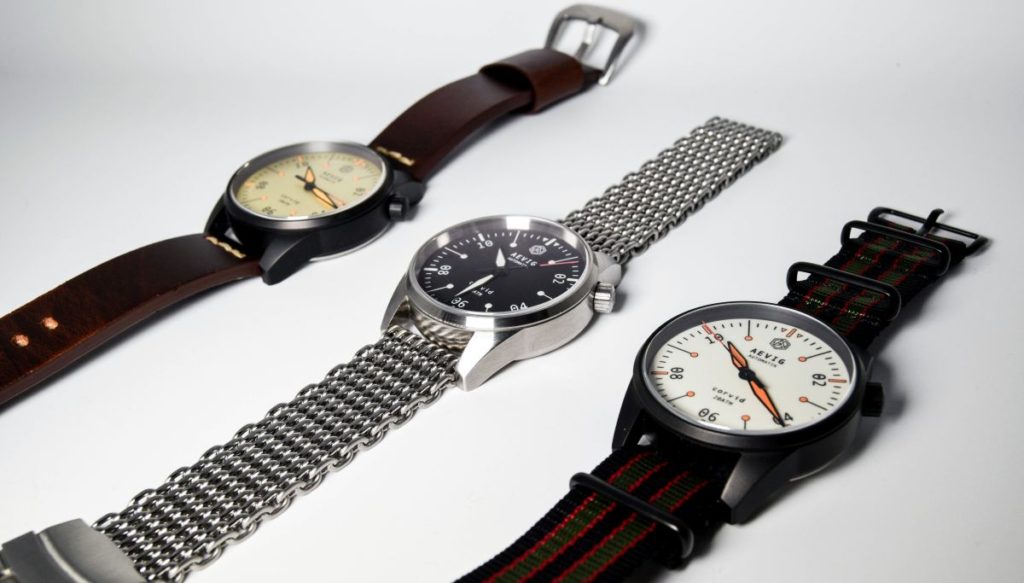 But what got me first of all was their weight. You know I did that article on "Junk Watches" (it's here if you haven't read it) and there was a couple of £15 field watches in there, that I said were ok for the money? Soon as I took these out of the box, I could tell straight away these were of a completely different class.
I'll keep banging on about it, but you can't judge a watches character (and they have them) from a picture, just like you can't judge a persons. You've got to see them in person, get to know them a bit.
The Corvid has a reassuring heft to them and 3 different characters.
The black looks elegant on leather, purposeful on a NATO and classy on a mesh. This is the business man.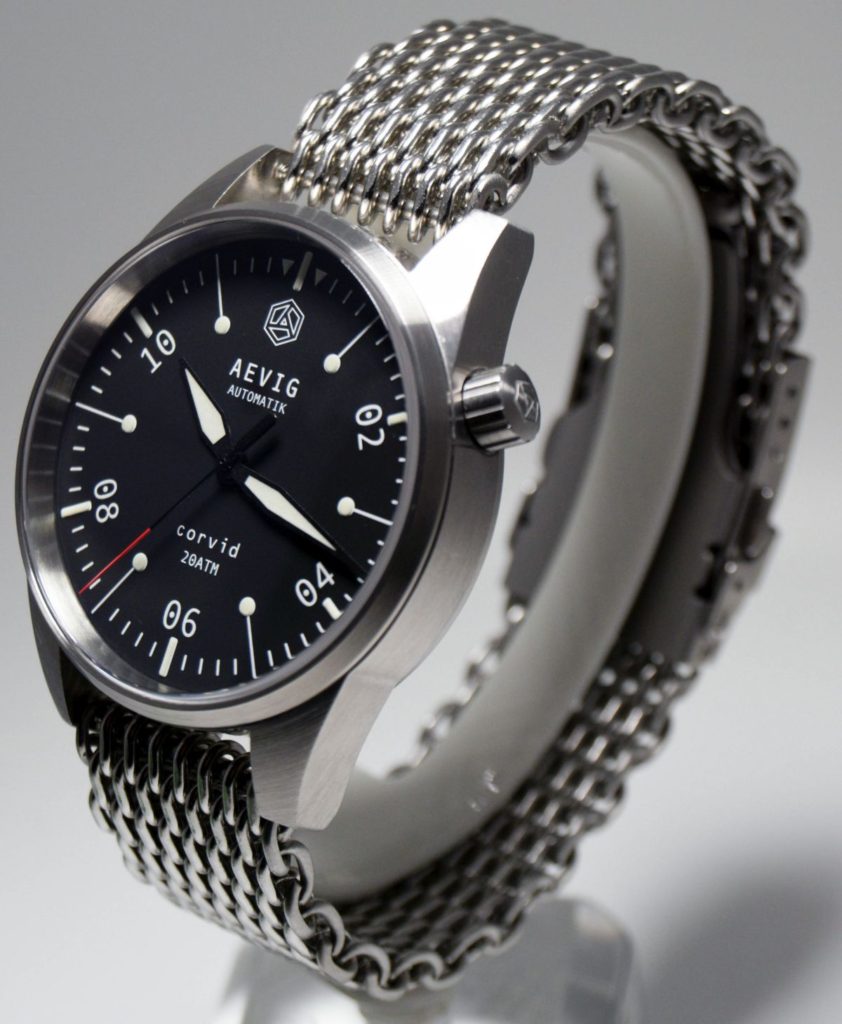 The full lume looks the most "tool" like, the simplest, but boy don't let that fool you into thinking it's boring. This is the engineer.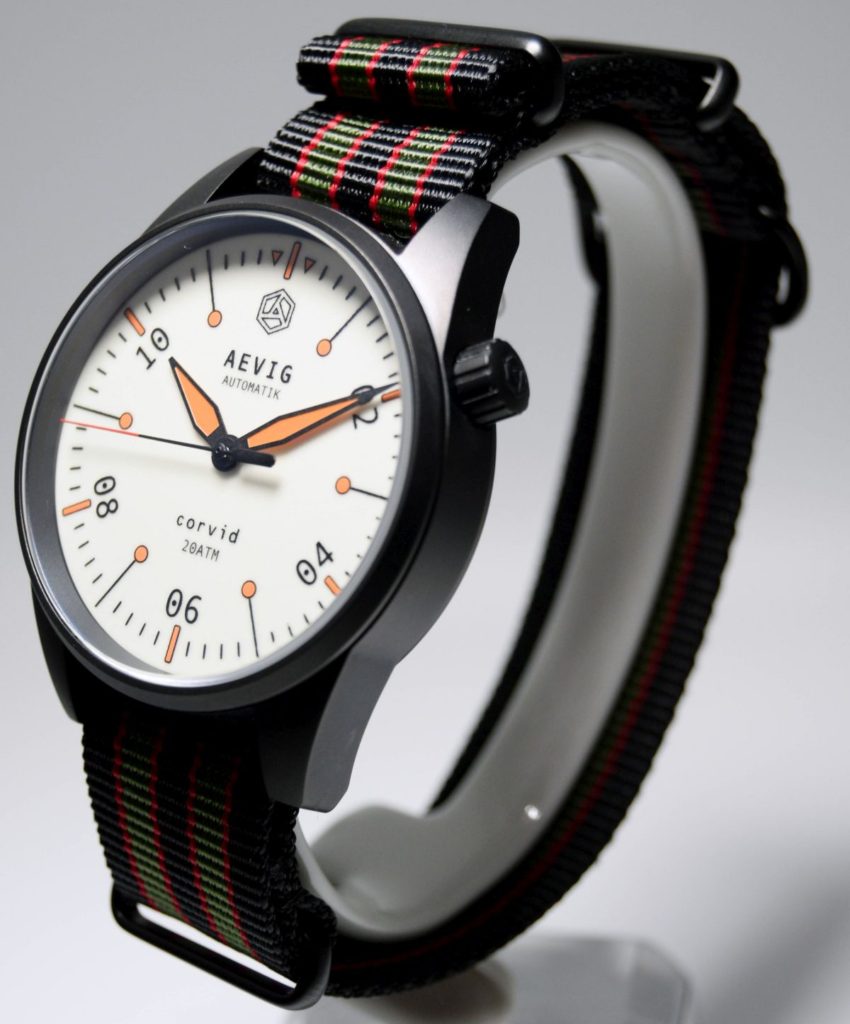 The Champagne initially looks like the full lume, but it isn't. It is it's own watch and that mottled face is unlike any I've seen before. This is the charmer.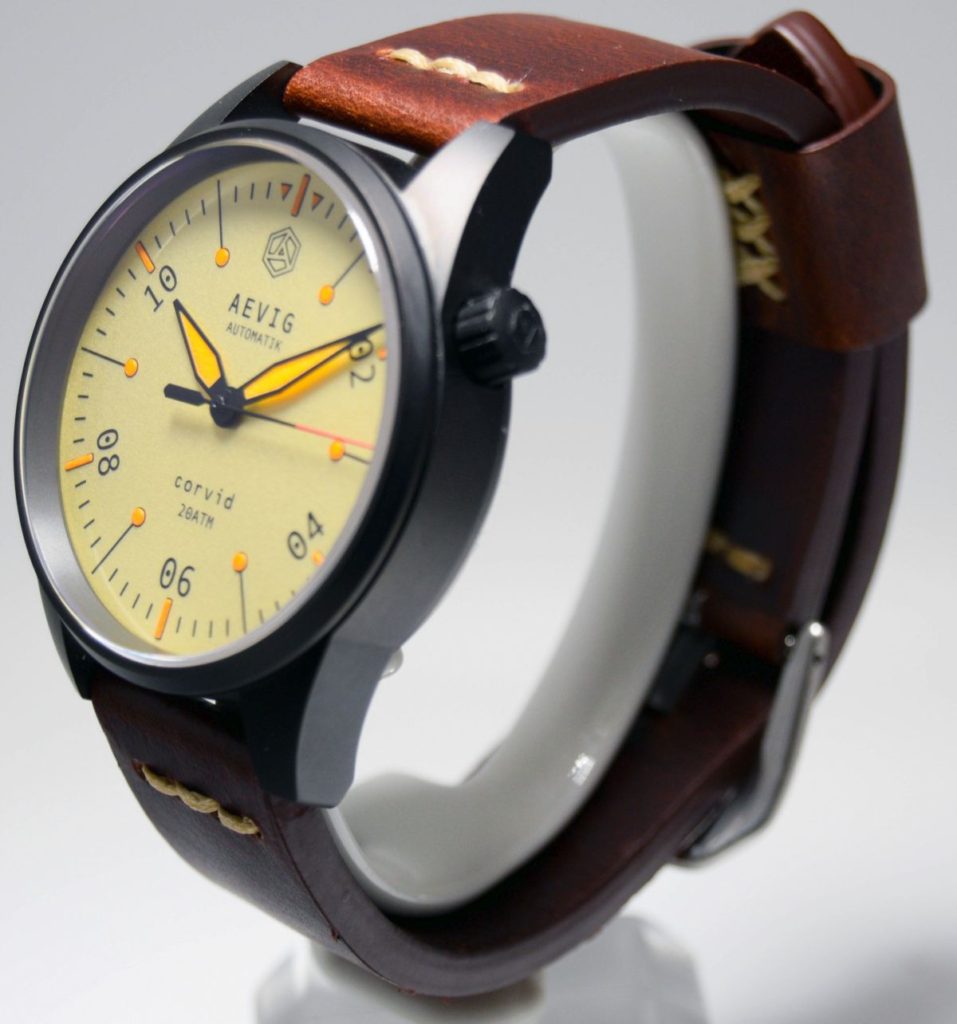 Then you start looking at the faces deeper and you realise something.
I said earlier that I admire Chips designs, but his flare is apparent in the faces here. A quick look, and they look like a field watch should; simple and effective. But when you REALLY look at them you realise it takes a heck of a designer to make faces this complicated, with so many functional features, look so uncluttered and restrained.
Nothing is applied, it's all painted on, but look at it. You've got minute makers, but then also markers every 10 minutes. These are a line with a lume dot on the end on odd numbers, but a lumed baton on even numbers…except at 12, where you have a lumed baton with a triangle either side.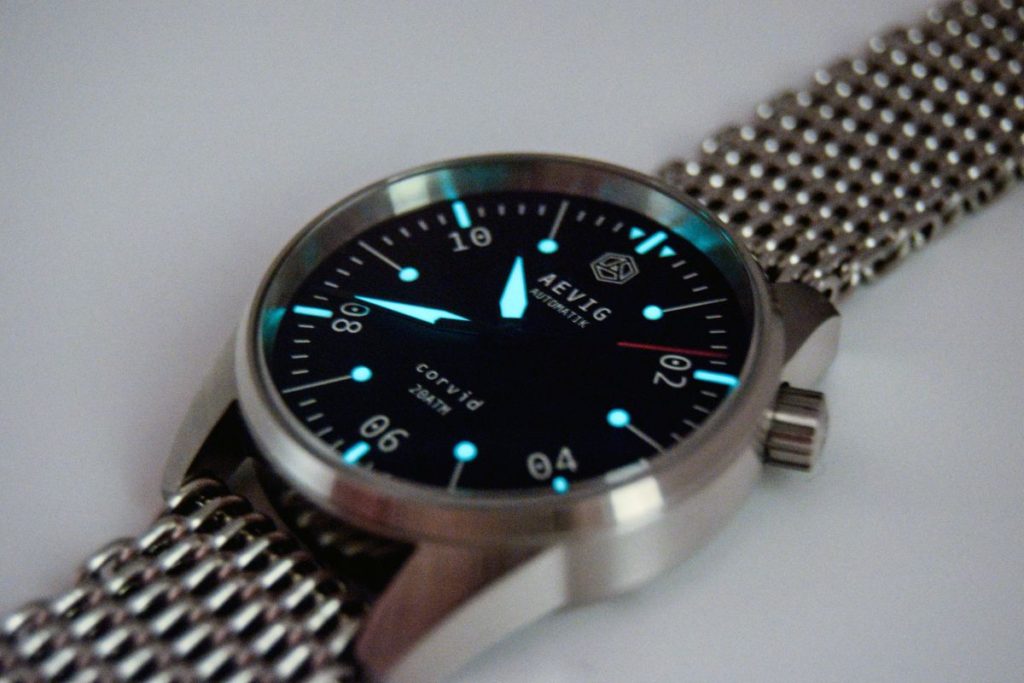 Then there's the logo, the name, Automatik (like it!), the model and depth rating, all in a really great font. That's a lot of details and, like I mentioned, it says a lot about Chips design flare that it's all legible, uncluttered, yet stylish at the same time.
The hands are lovely. Big, purposeful, yet subdued and outlined in black which again adds to its tool watch status. The touch of colour on the end of the second hand is a nice touch, but also a necessity on the black faced version because of this.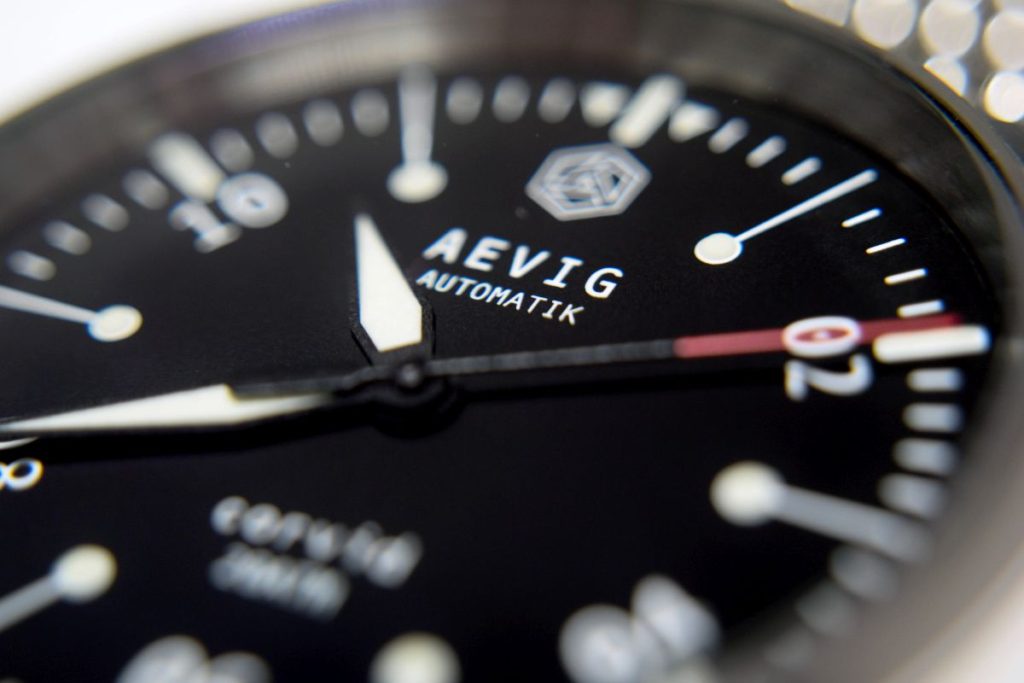 The case is a heavy case, but in a reassuring sense, after all these have a screwdown crown and 20ATM water resistance and are designed to take some abuse.
The crown is signed and at 2 O'Clock. This is a nice touch as it won't dig into your wrist if they're bent back.  However, I felt them to be a bit fiddly and stiff, but Chip obviously felt the same way. The production versions crown threading will be longer, for a smoother operation.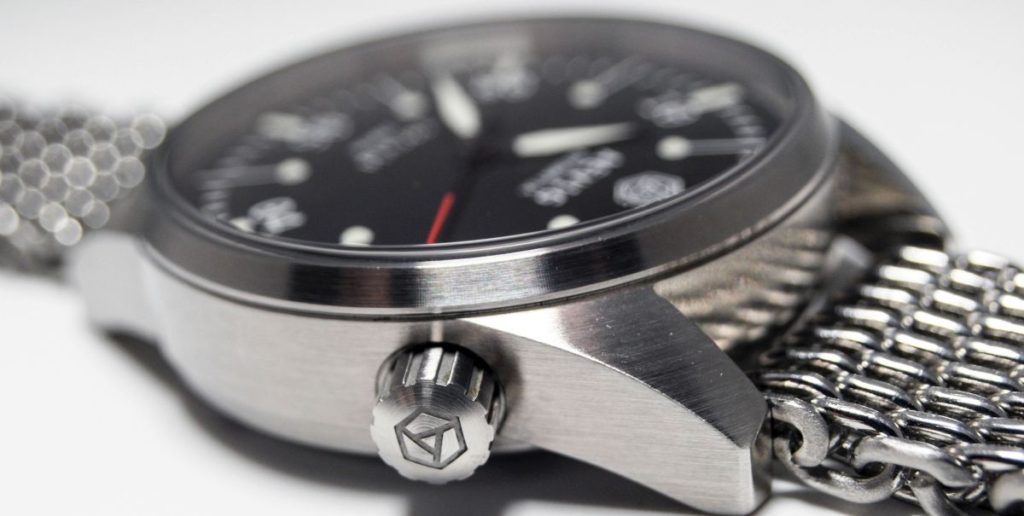 Again, this isn't a fancy case, it's very traditional looking. The steel is all brushed, the DLC is what DLC does. The finishing isn't elaborate, it's just done well, no shiny bits, no alternations in style, after all, you don't want this thing reflecting light like a mirror.

These have double domed sapphires. They are slightly curved and with an exquisite Anti Reflective coating. The crystals don't bounce light and you can hardly see any tint at all unless you really look for it. This means the faces are very legible, heck, I didn't need to use a polarising filter to take the shots.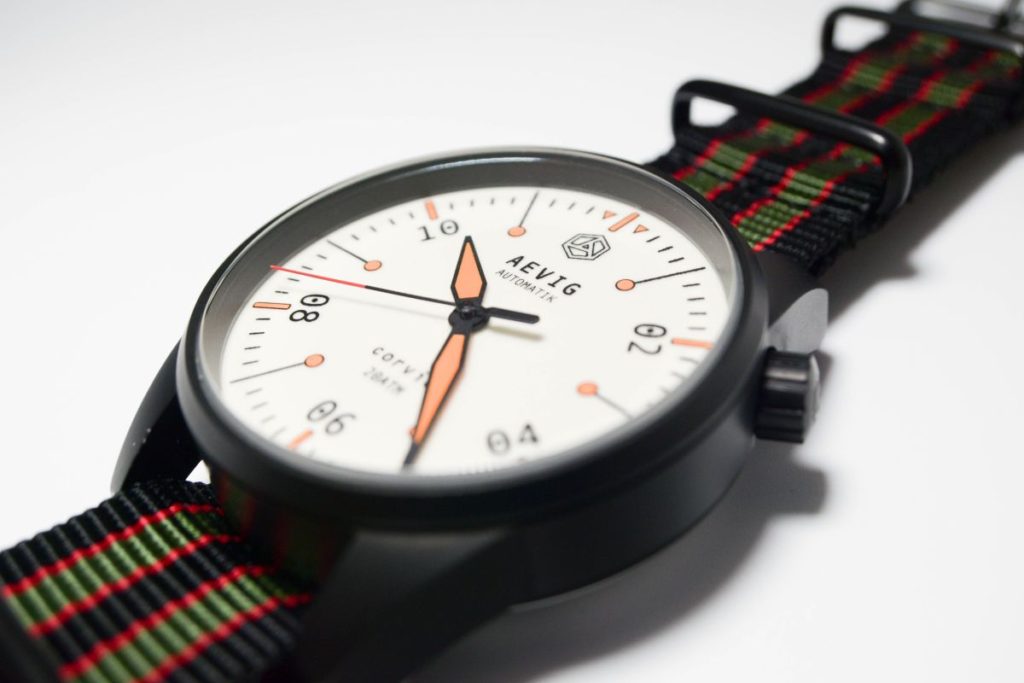 The caseback is simple and well done, but the production versions artwork on the caseback will be inverse, i.e. a raised effect.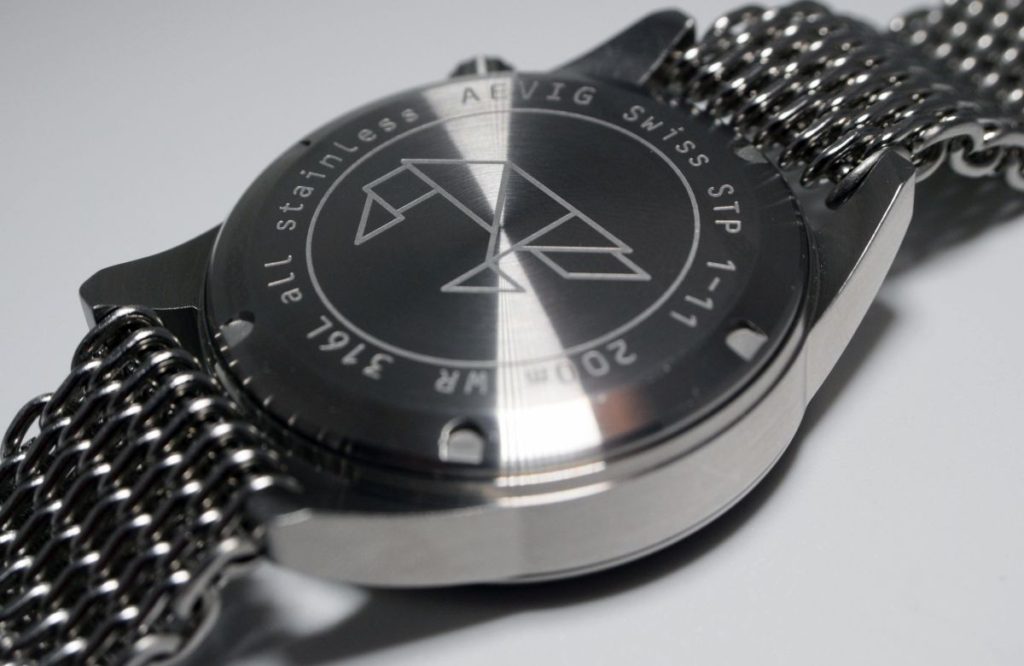 The Corvid is powered by the STP 1-11 Swiss auto movement. If you've never heard of them, STP is owned by the Fossil group. This movement can be found in Fossils high end Swiss brand, Zodiac, watches, like their new "heritage" series. These cost a lot more than the Corvid so the "I can find the same movement in XXXX watch that's cheaper, so you're a rip off" brigade don't even need to start moaning.
This movement is essentially an ETA-2824 clone that can actually be swapped with the ETA directly. This is a good movement, that will be reliable, easy to work on and I've found the timekeeping to be exemplary. Good choice.
The strap is nice and thick, but the buckle on the production version will be changed to a custom design with parallel sides (not V-shaped). It's a nice thick leather strap, not a lot else to say. However, if I have a gripe, it's that the lugs are 19mm. Not a problem for rubber, leather, NATOs, I got 20mm versions in there, but I really wanted to put a Milanese mesh on the black, but it was just too tight. The sharkie looks good, but the Milanese would have looked better.
And finally, the lume. Gotta see in the dark when you're in the war zone.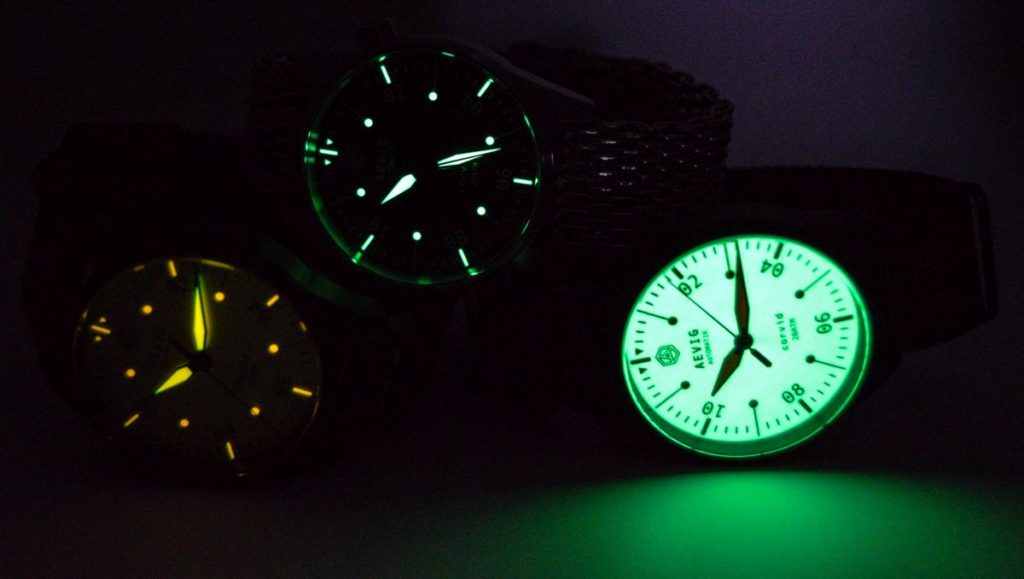 Each watch has a distinctly different character when in the dark.
C3 Superluminova is used on the full lume and black, and a "secret mixture" on the Champagne.
The full lume is as full lume does. Look at it, it radiates light. I wore this on a night out on the beer and it was the perfect choice. Could always make out the time, yet it is subtle enough not to temp a mugger to rob it off my wrist and it didn't seem to sustain any damage, ahem.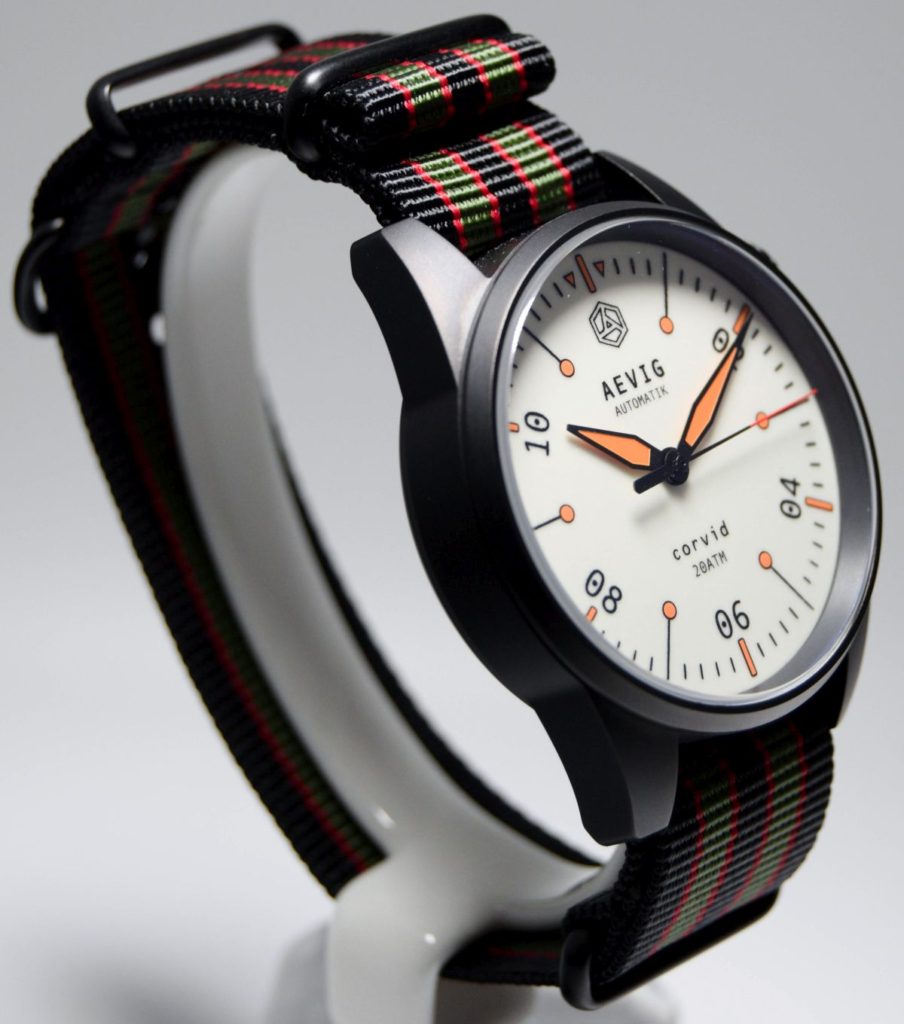 The black face is elegant and well done.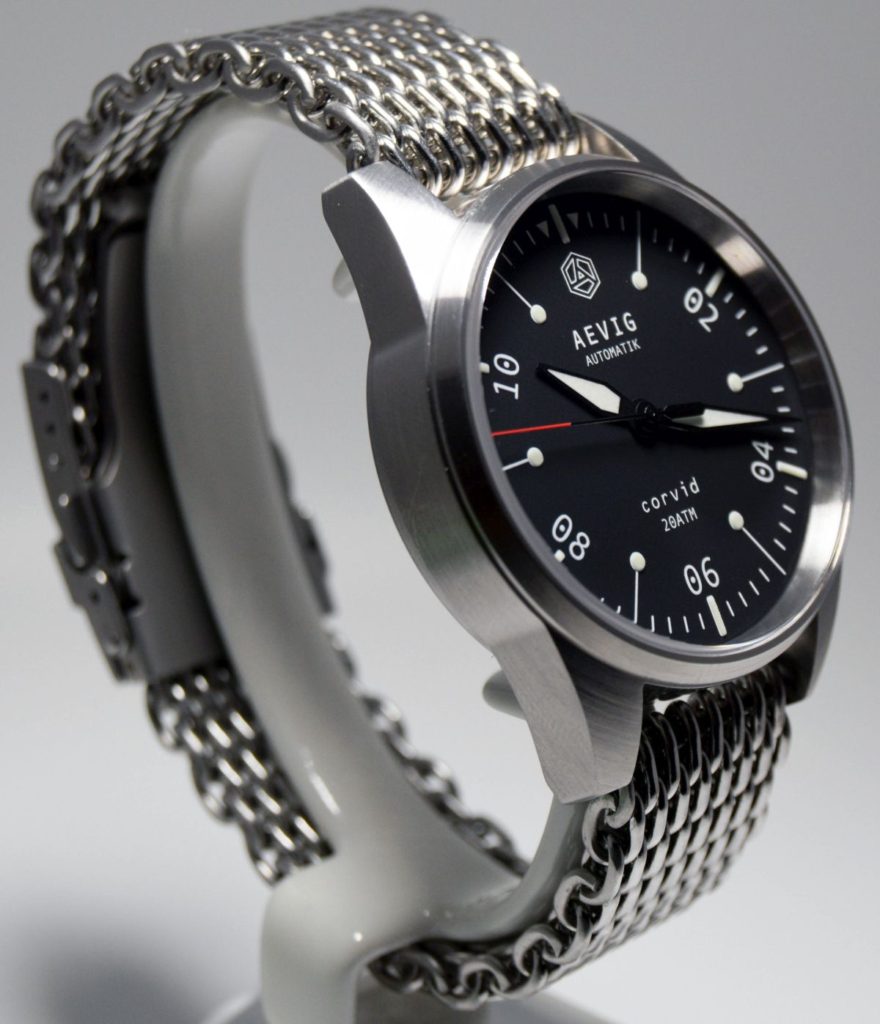 The champagne face with the orange lume is awesome. I've said many a time I'm "not a lume freak", but I like this one and certainly on watches of this style, the lume needs to be good. And it is.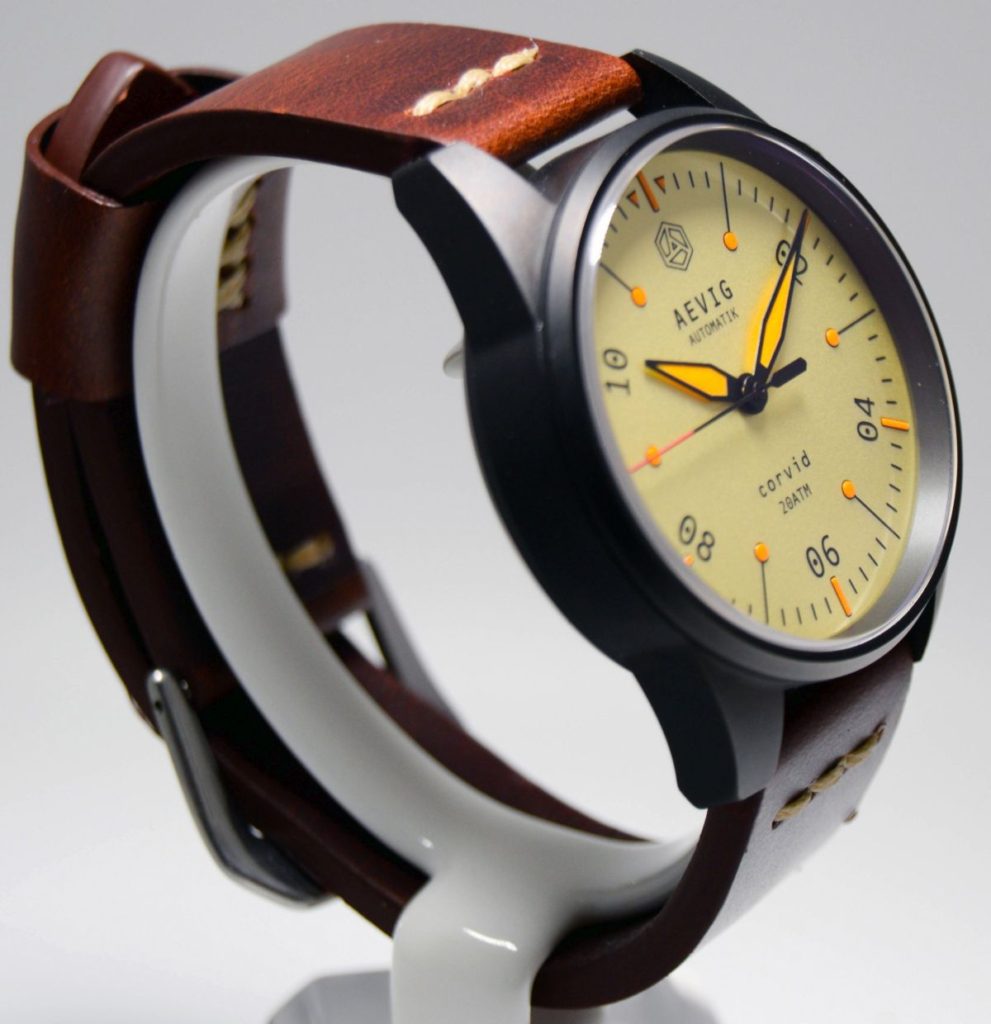 So, after living with them for a bit, which would be my choice?
Well, you know me, I pine for a date window. It's a quirk, we all have them, but I like a date window to make a watch "complete" for me. Chip hasn't done a date on any of his watches, I can certainly understand why on these.
It would ruin the beautiful symmetry of the faces and would necessitate the crown moving to 3. If it was to stay at 2, then it would need custom date wheels making and these aren't cheap. However these watches are so endearing that I really don't care about the date.
At a quick glance, they look almost plain, but to wear them, stare at them, play with them, you start to love them, like a good whisky, you don't get the full effect from the first taste.
They're inconspicuous until you appreciate them. Tough when you mistreat them. Built to last when you need to count on them and versatile when you need to live with them.
I like the classic black for it's go anywhere appeal. The full lume for it's usefulness and the Champagne for that lovely mottled dial, almost looks like gold "candy" paint from 70s cars, and it's orange lume.
If I had to pick just one, it would be a champagne dial in a steel case. but they all have their own personalities.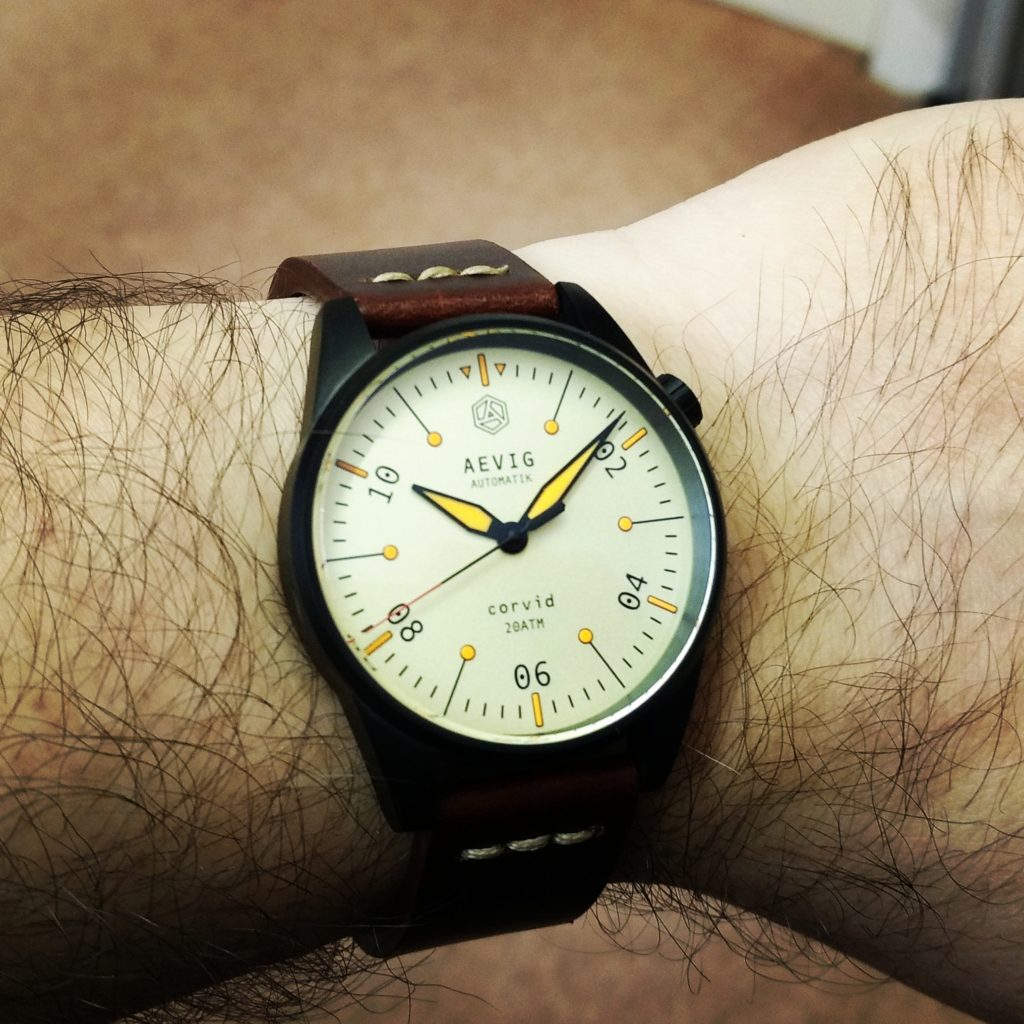 And that's the thing, when you start thinking of watches as having great personalities, you're either dealing with something special, or you've just lost the final one of your marbles.
---
Now more factual stuff:
The only other changes to the production watch, except for the ones I've already mentioned, is that the stainless with Champagne dial second hand will be completely pale blue and the 20ATM wording will be in blue too, to even out the dial.
The Corvid Automatic will be priced at €479 (VAT included).
Pre-orders, with a lower price, are starting at the end of this month.
https://aevig.com/corvid-fieldwatch/
Delivery will be in late August/early September.
The three dial options are the ones in this review, as are the case options. You can mix and match them.
If you want one, pre order it as soon as you can. Aevigs sell out quick and I can confirm that's with good reason.