As we all know by now, AliExpress is an online marketplace that sells consumer goods at low prices and within those goods is a lot of great value, brilliant spec and impressive offerings, so here is a list of five that I think are worth looking at in July 2021.
1. Kuluze Titanium Watch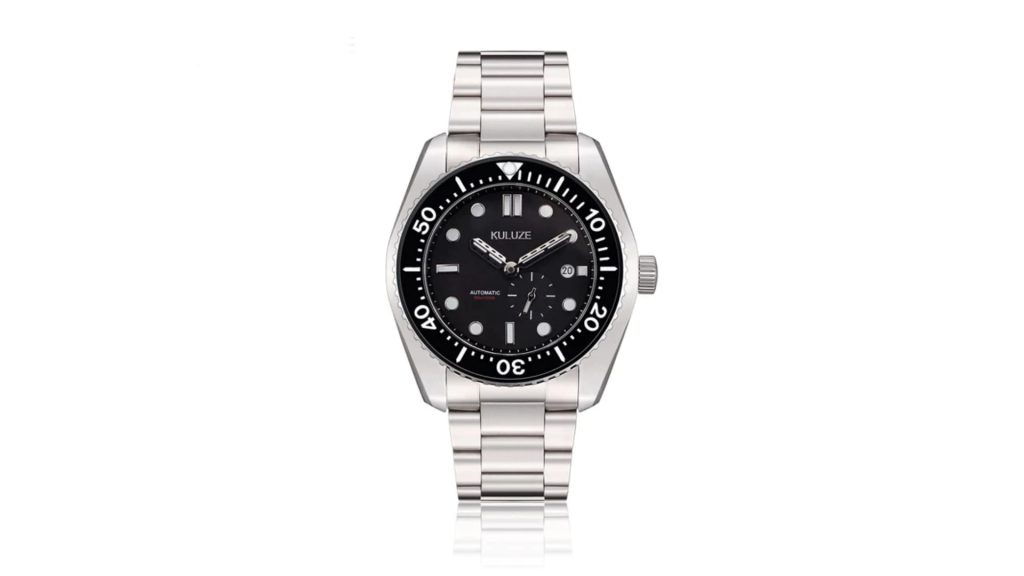 Kuluze is a relative newcomer to the world of watchmaking and this is one of their first releases. The reason why this made the list was because I think it offers great value for money as well as an attractive design and solid set of specs. Speaking of, these include:
Titanium case and bracelet
316L screwdown caseback
Miyota 8218 movement
300m water resistance
Helium escape valve
Sapphire crystal
Two colour options (Green/Black)
Lumed hands, indices and bezel insert
These are a promising set of specs and with a price of sub £120 (£118) that makes it ever so more appealing and why it made it onto the list. You can see more information and purchase the watch here.
2. Feice Ultra Thin FM221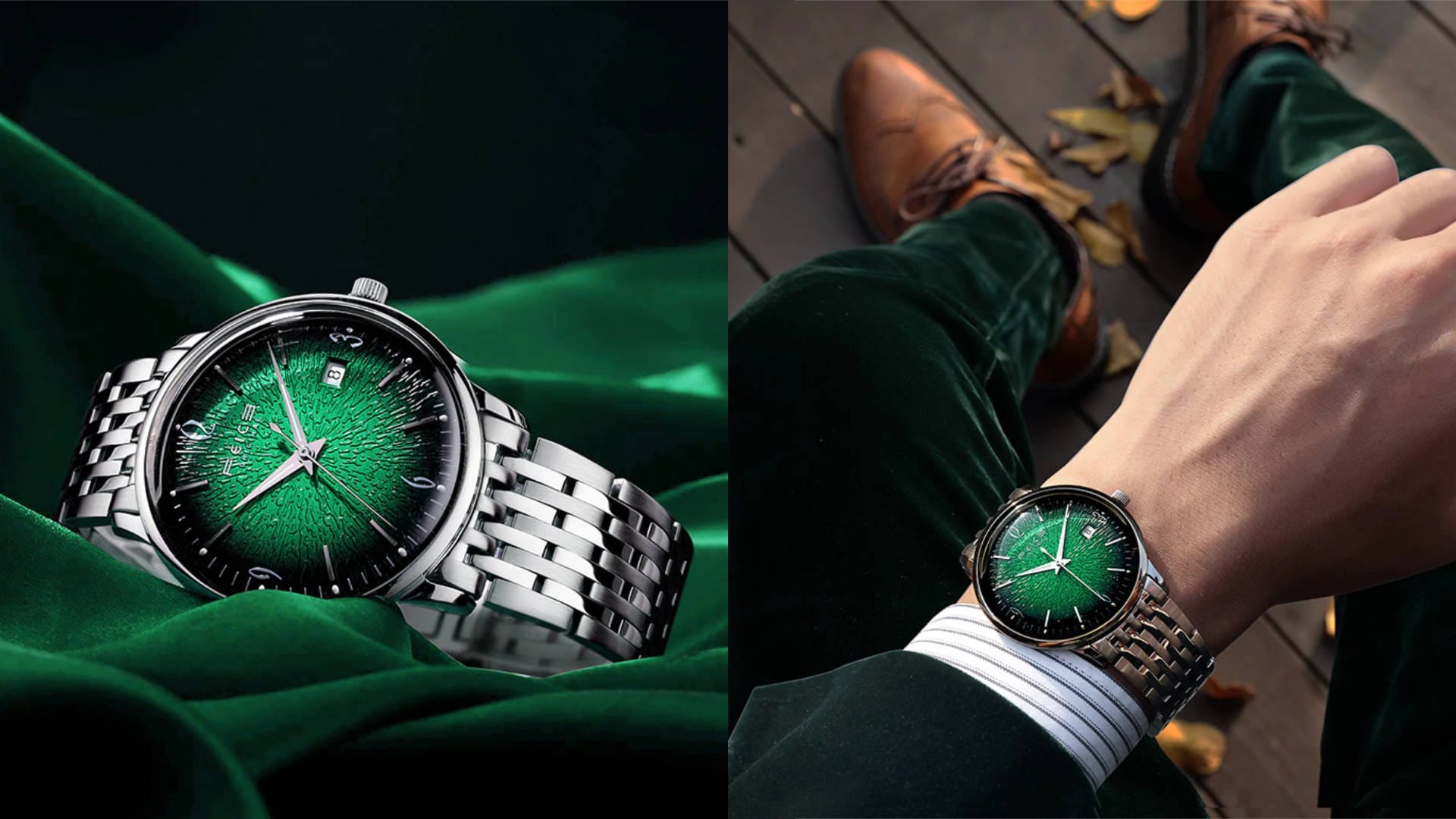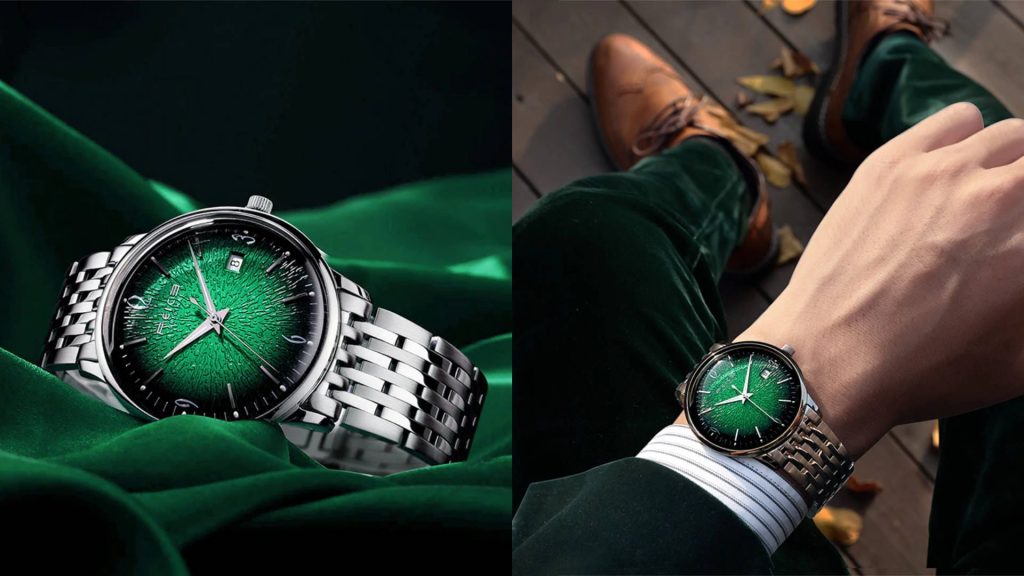 In my humble opinion, this has to be one of the best-looking watches to come out of China and it's absolutely stunning with its deep, rich green textured dial, a beautiful elegant handset, great finishing, and a mixed finish bracelet. Top that off with a solid set of specifications and a decent price tag and you have a recipe for a great watch.
Seagull ST1230 movement
Curved Sapphire crystal
A mere 6mm thick
30m water resistance
Stainless steel watch and bracelet
1 year warranty
So at around £205 it isn't the cheapest of offerings, but you'll not likely see many of these floating around on the high street or Instagram for that matter and that to me, makes it even more appealing. You can see the full list of specs and more pricing details here.
3. Phantom Aquanaut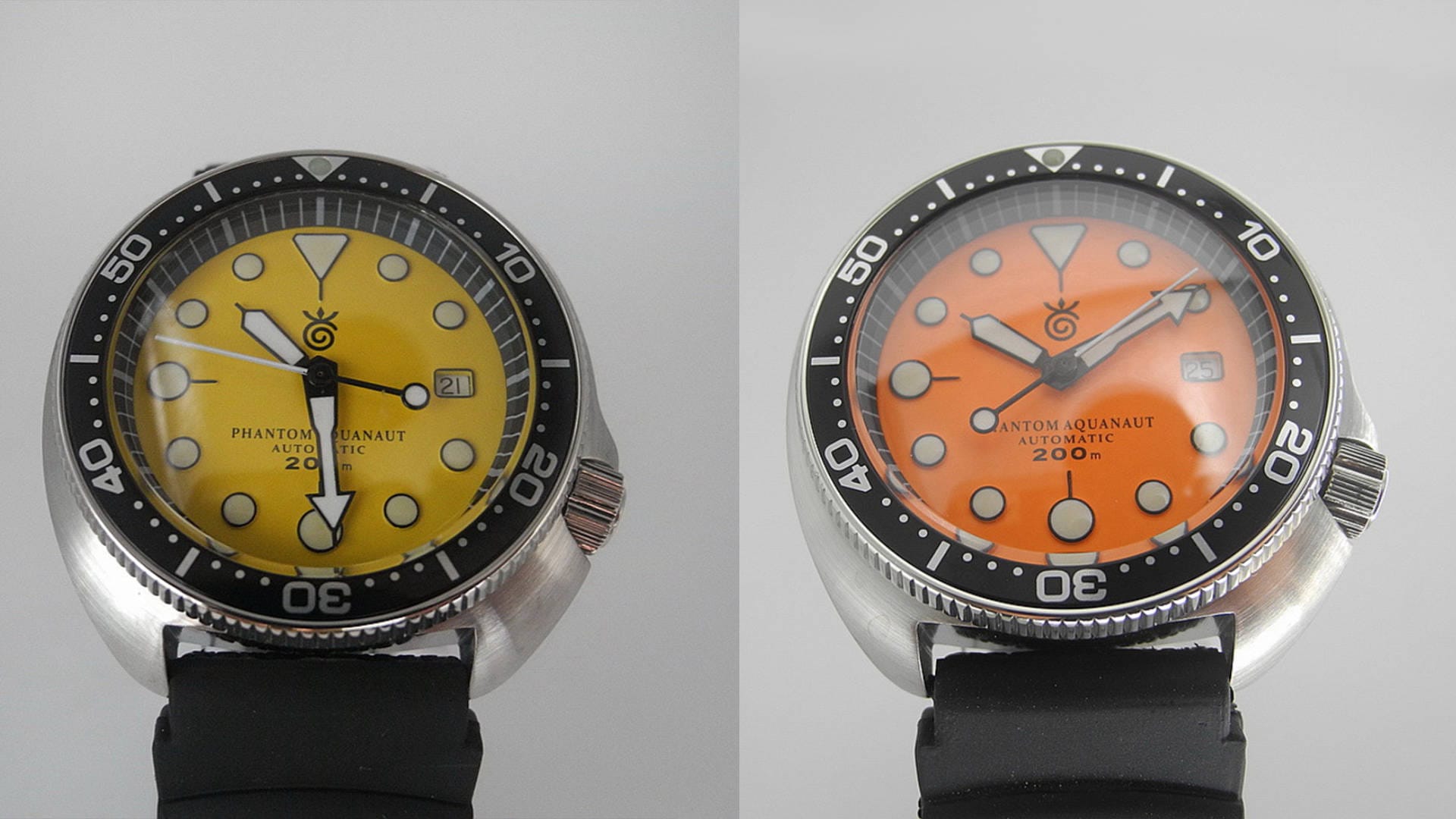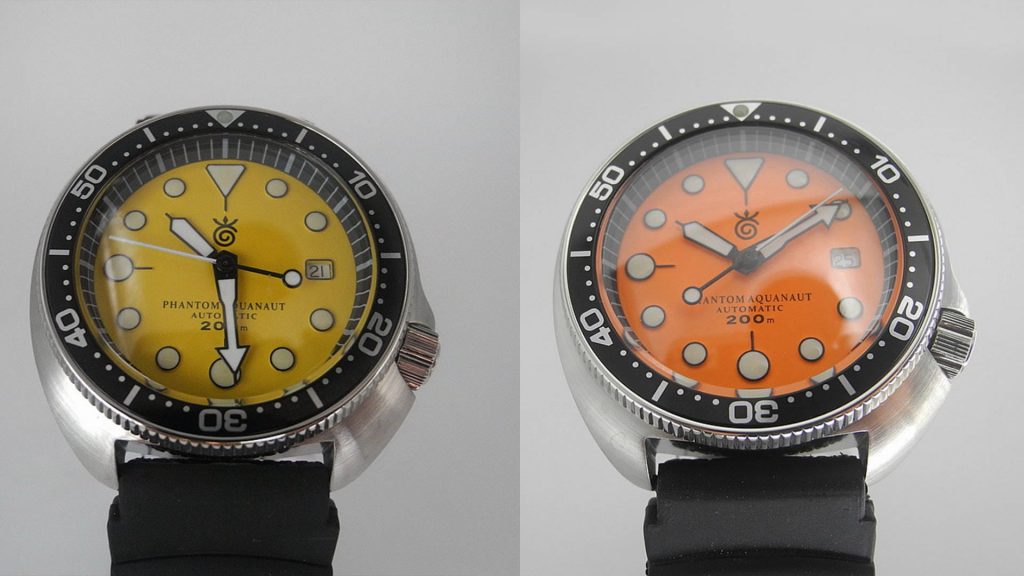 Another relative newcomer, the Phantom Aquanaut is a Seiko Turtle-inspired homage watch that caught my eye thanks to its bold colour choices and a decent array of specifications. Now I will admit that this is one of the more expensive offerings of a Seiko Turtle homage, but as mentioned this one just caught my eye, and not only that, but like the Feice, you won't see as many of these as you would perhaps the more affordable offerings.
Seagull ST2130 automatic
Domed Sapphire crystal
316L case, crown and caseback
Screwdown crown and caseback
200m water resistance
4 colour options
2 year warranty
Priced at £110 it might be a touch on the pricey side, but if you're after that famous case shape but want something a little different, then this could be right up your street. Plus I appreciate that it's not another watch that uses a Seiko NH35 to power it. More info available here.
4. Rocos R0146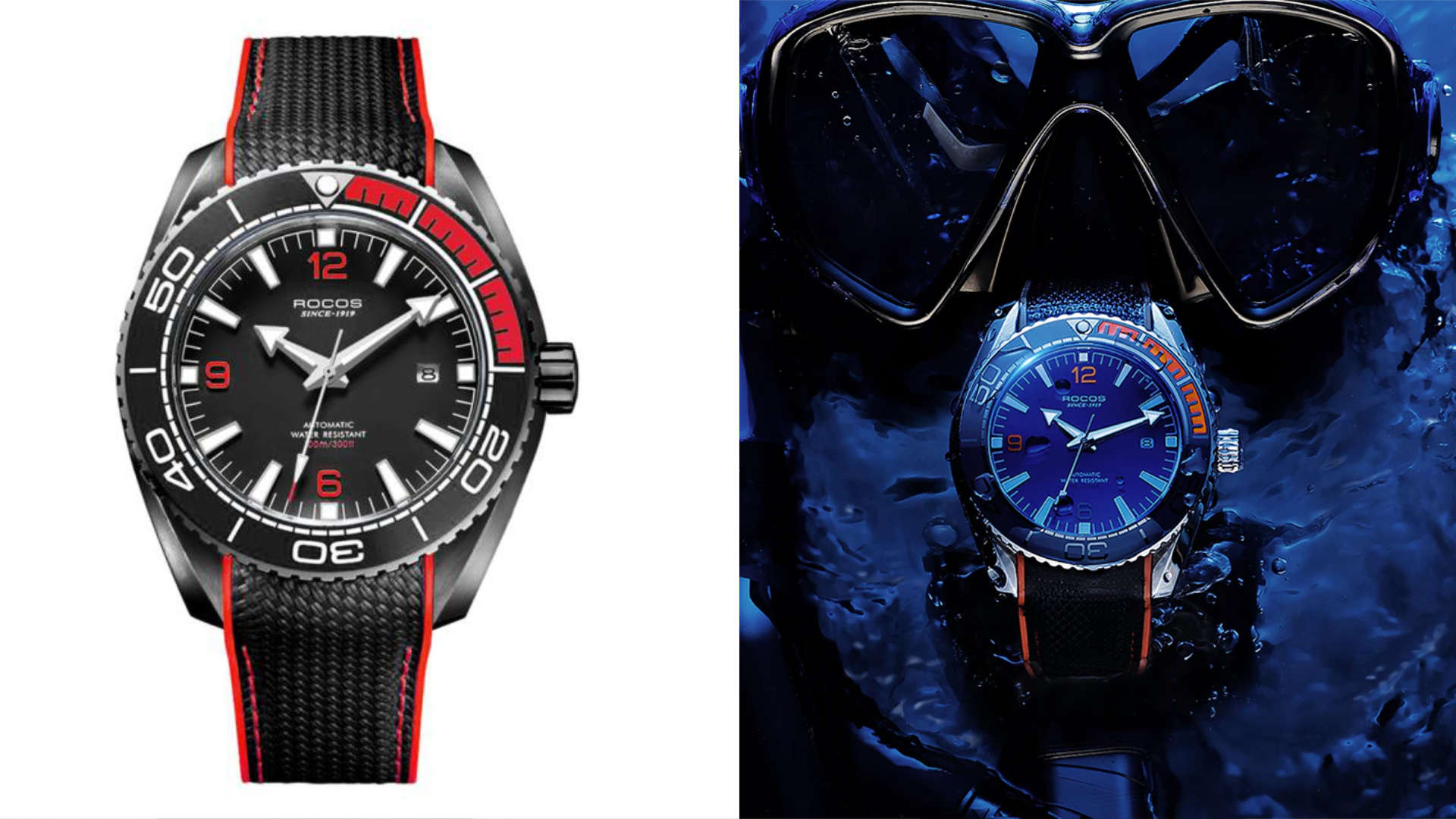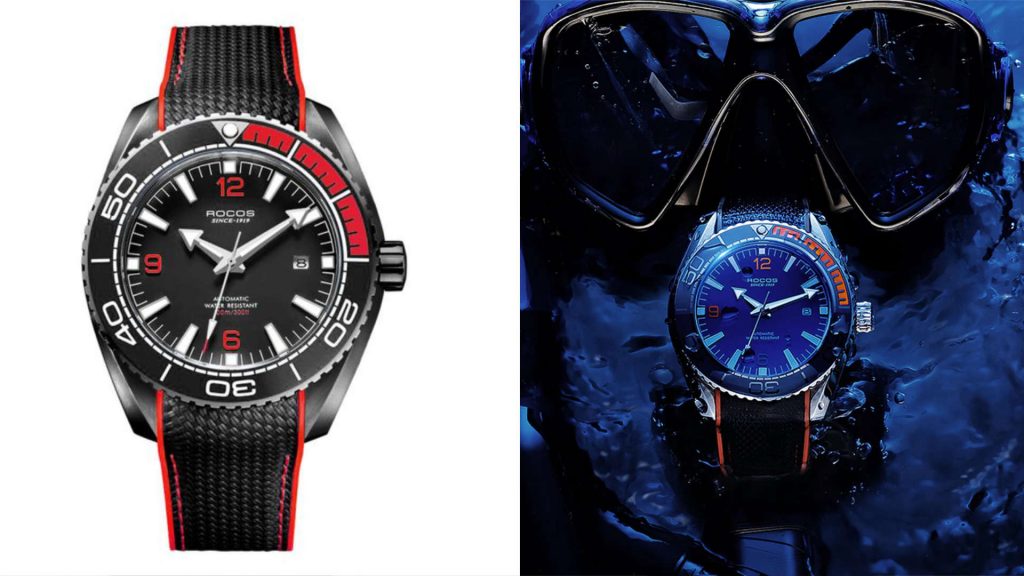 Rocos might not be a watchmaker you're familiar with but they appear to be offering watches at the slightly higher end of the Chinese homage market. Their watches are usually £100+ and have great – albeit borrowed designs along with great specs and solid build. Their catalogue usually consists of Omega homages but they've been known to dabble with others as well.
Seagull 1612 automatic movement
Sapphire crystal
100m water resistance
Screwdown crown and caseback
Custom designed artwork on the caseback
Three colour variants
One year warranty
Currently prices at north of £140 (£144), the R0146 is certainly on the more pricey side of the homage market, but their execution in terms of both aesthetics and build make these stand out as homages that are well worth their price tag. To learn more, click here. Note: at time of publishing, this watch is not available
5. Pagani Design Root Beer GMT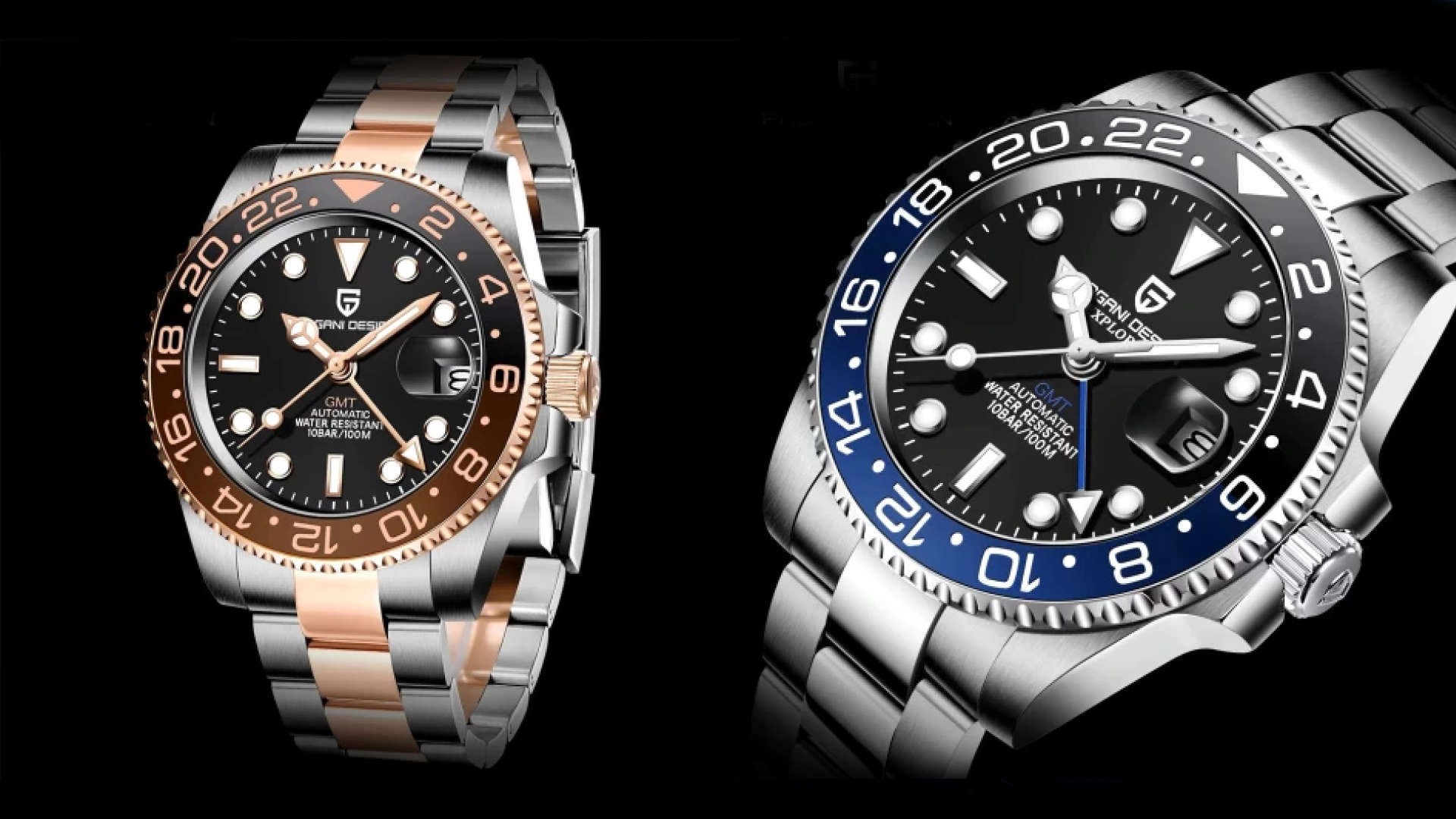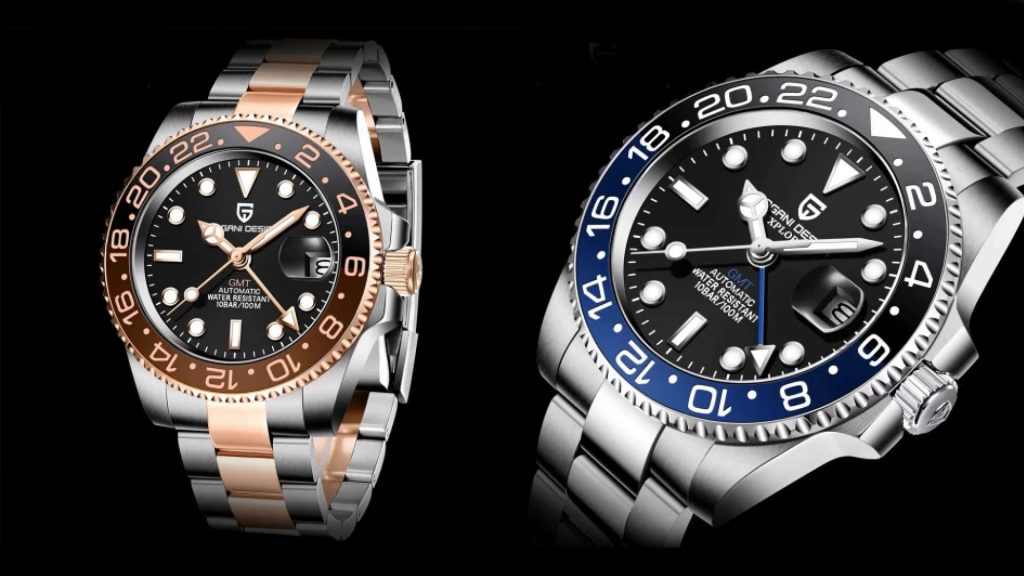 Pagani Design are often considered to be one of the best makers of great quality homages and this – one of their latest releases sets to keep on trend. The PD-1662 is a homage to Rolex's famous GMT Master II and a lot of the design elements have clearly been carried over, most notably the now iconic case shape, handset and of course the classic colourways. But where the Pagani differs is price and the gap is monumental. The Rolex will set you back an eye watering £10K+ whereas the Pagani can be had at a fraction of that. Of course the two aren't even in the same league, but for a small – affordable price you can have a watch that looks very similar to the Rolex.
Pearl DG5833 GMT movement
Sapphire crystal
316L case and bracelet
Screwdown crown and caseback
Exhibition style caseback
Rotating bezel
GMT function
Currently this homage will set you back around £70 and is available in a whole host of colours including the Root Beer colourway as well as the famous Batman, Coke and Pepsi. So if you really want that Rolex look without having to destroy your bank account, then the Pagani is well worth a look. You can find more info here.