The kind folks at Bomberg have given Watch It All About's Northern American readers the opportunity to buy one of their awesome 1968 models at a special offer price.
What's not to like about these watches? The bull-head styling (where the pushers and the crown are located at the top of the case) is an awesome feature that sets it apart from so many other watches available today. They have a very aggressive styling and pack a hefty punch spec wise: Miyota movement, sapphire coated crystal with anti reflective layer on the underside, high quality leather strap and looks to die for.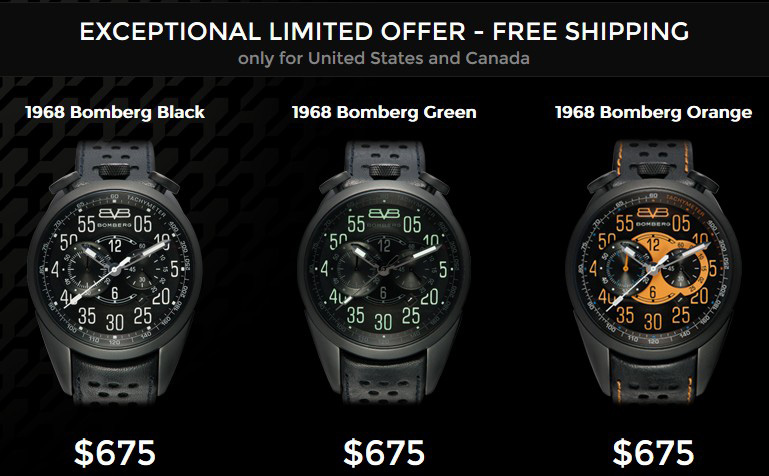 Browsing their website, one statement stands out to me: "timepieces with uncommon style, for men who aren't afraid to make a statement." This is very true, especially looking at the side profile of the watches. I love the gentle yet striking sweep from the bottom to the top, with a grand finish of the bullhead atop the case. This results in an insanely snug fit to the wrist, especially being that the bottom lugs are elongated to wrap it even more. They also feature 100M water resistance, and are 44mm in diameter – these are definitely not for sissies!
Personally, I love their bold designs. It's nice and refreshing to see something so different in a world that is over populated with dive and dress watches. I especially like the way they have re-introduced the bullhead design, which was popular in the 70's and 80's but has calmed down of late.
All you have to do is watch the video below, which shows the offers at the end. Thanks for reading.